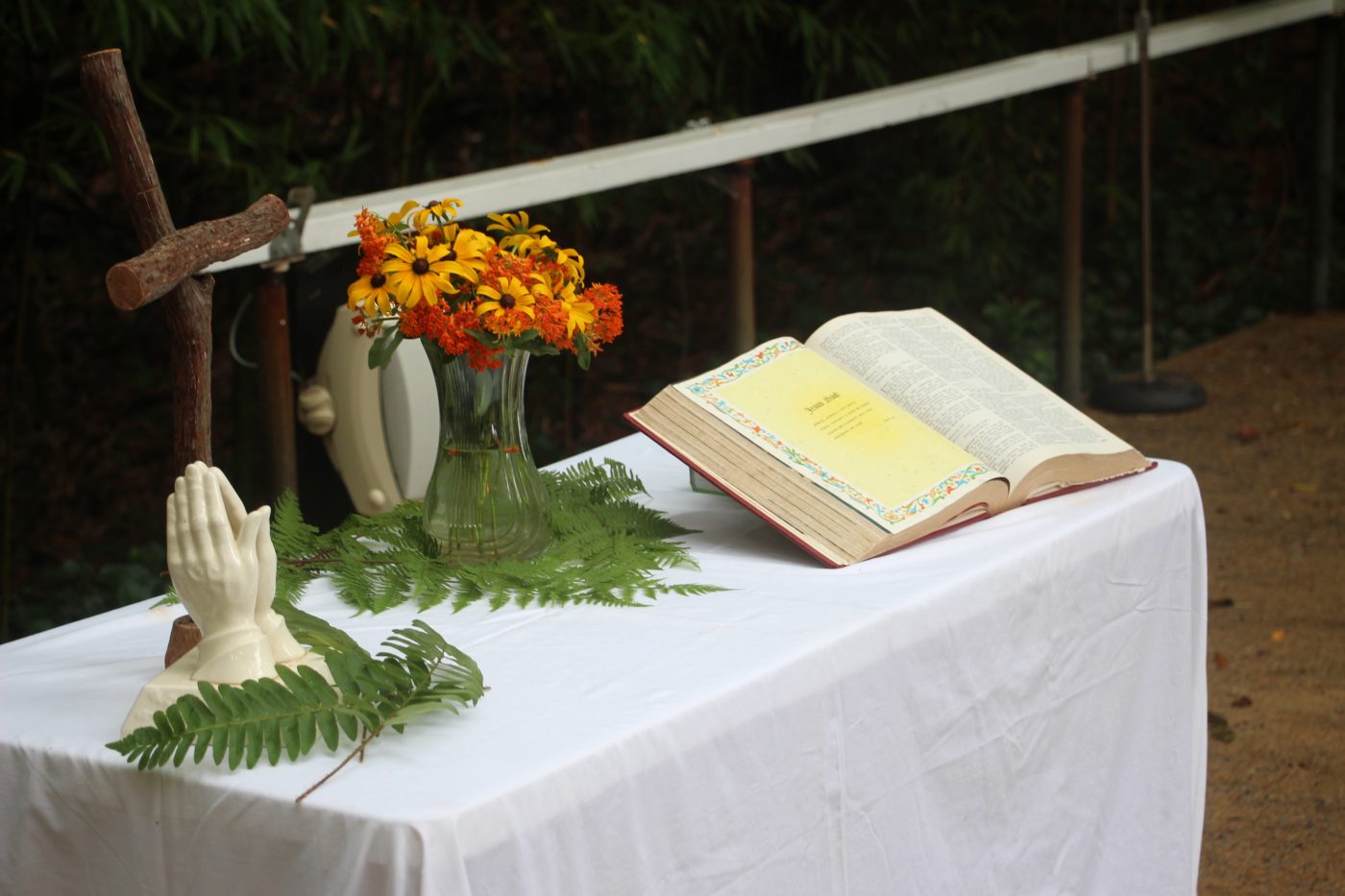 Sunday at Camp Mac
Flag Raising
We had representatives from each cabin carrying American flags as well as campers carrying flags from 10 different states!!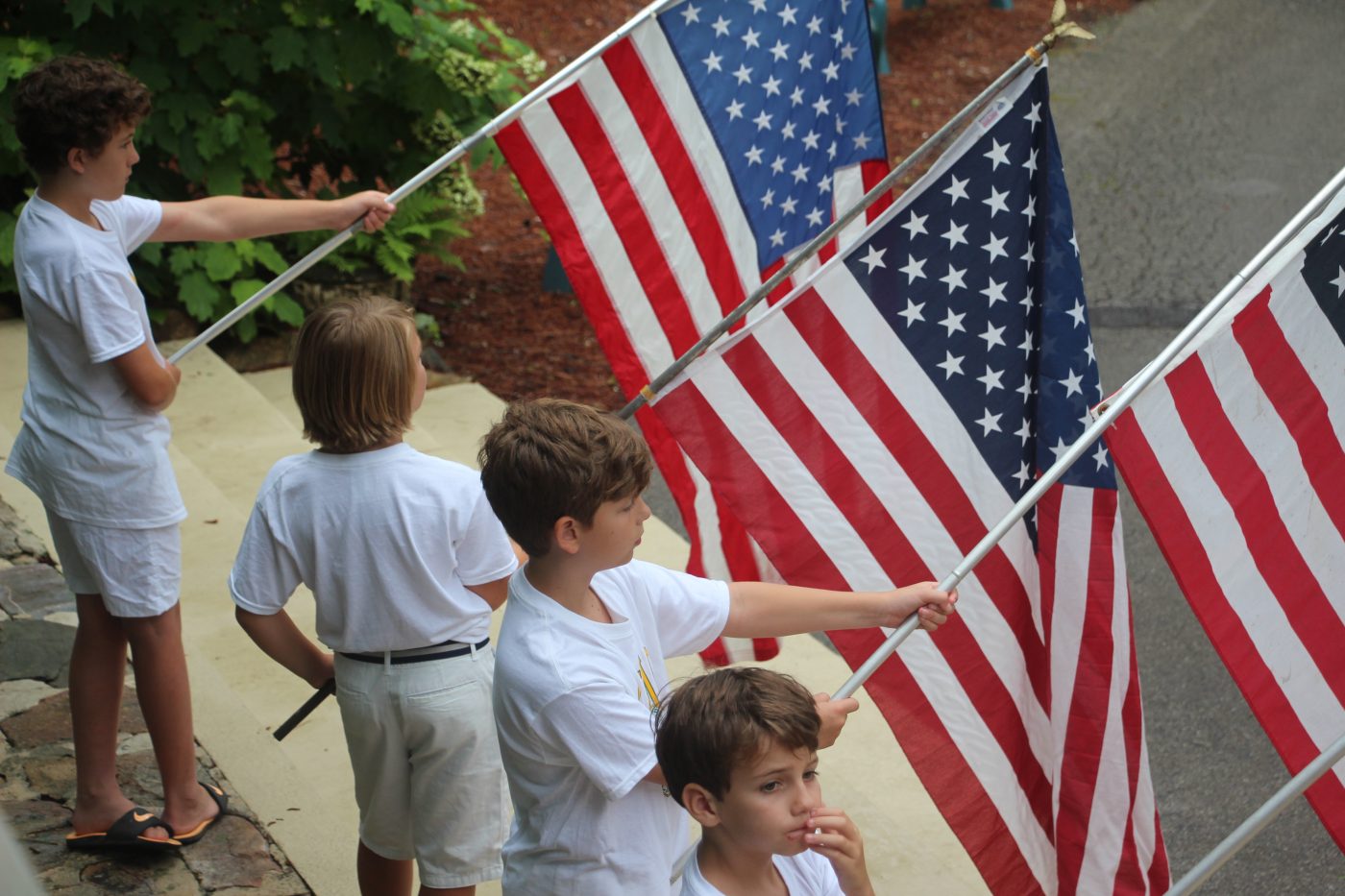 Sunday School
Today our speaker was JC Coordinator Carolyn Cowper and our music came from Senior Counselor Lucie Flowers.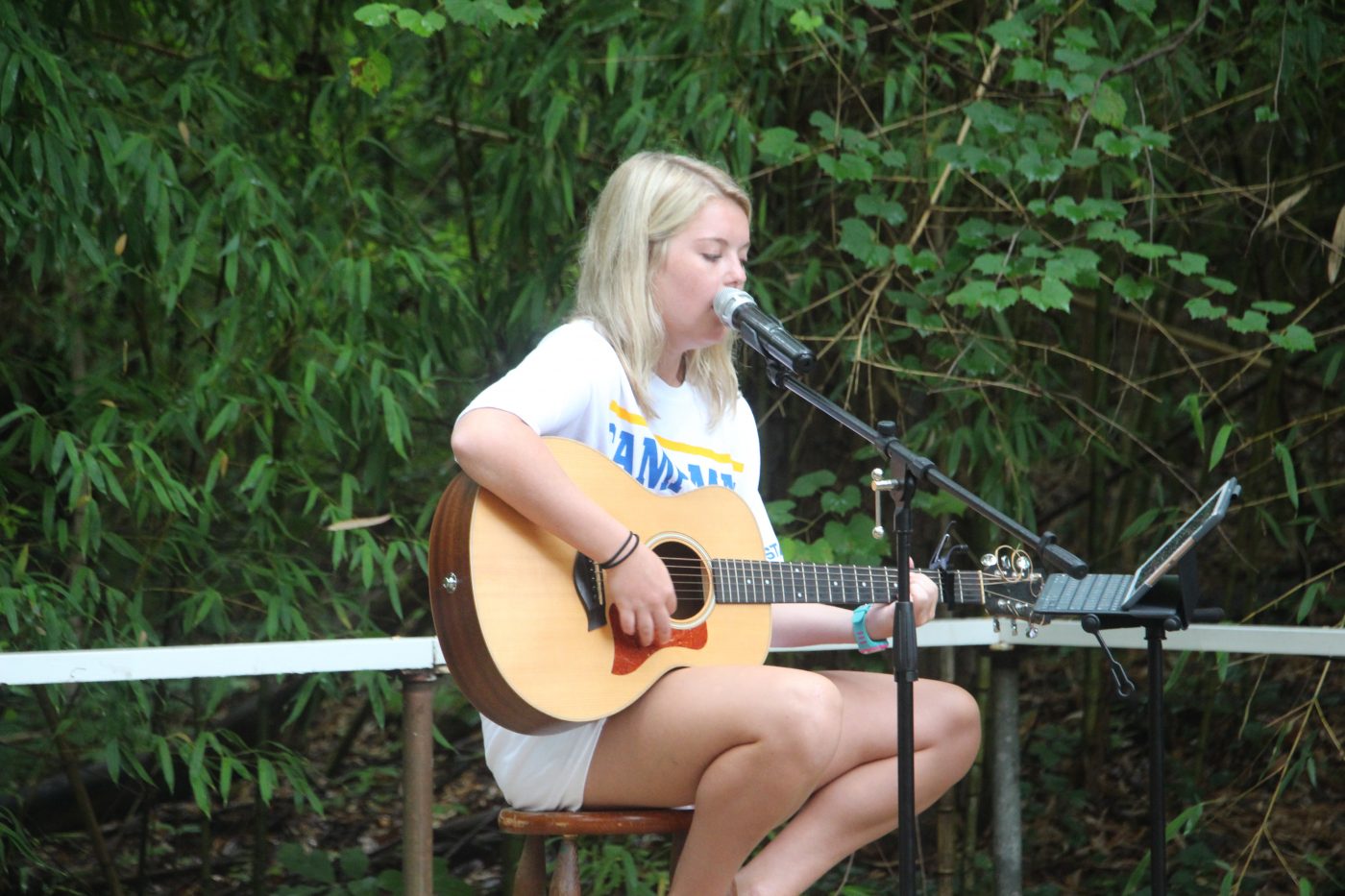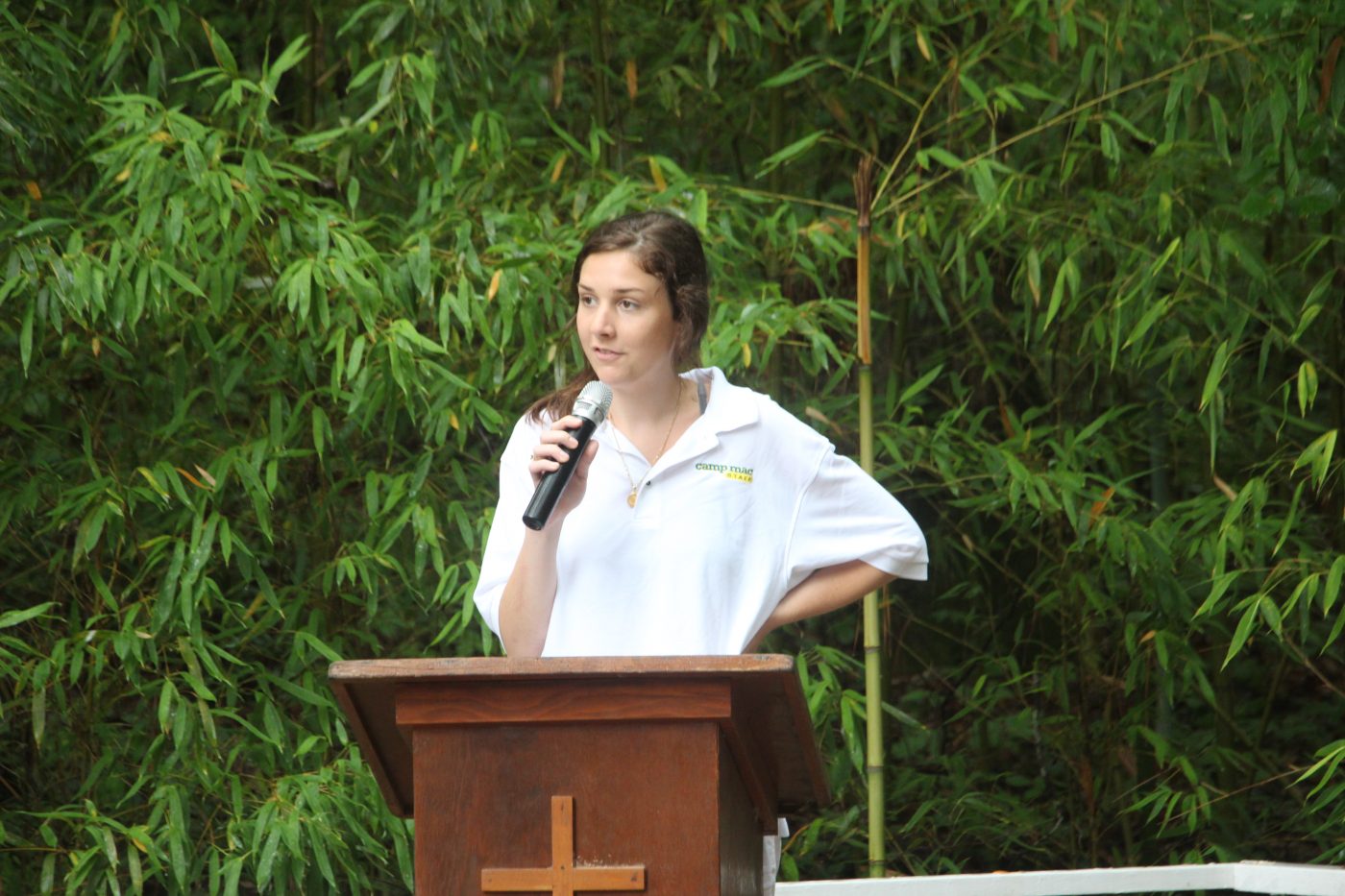 From the Dining Hall - This morning for breakfast we had biscuits and gravy. For lunch, we had Hamburgers with assorted toppings, and french fries. For dinner this evening, BBQ chicken was on the menu, along with baked beans, corn on the cob, and Texas toast. We also had the option of a salad bar.
Tonight for Night Rec...
Movie Night!!!
The boys watched Monsters, Inc. The girls watched Brother Bear.