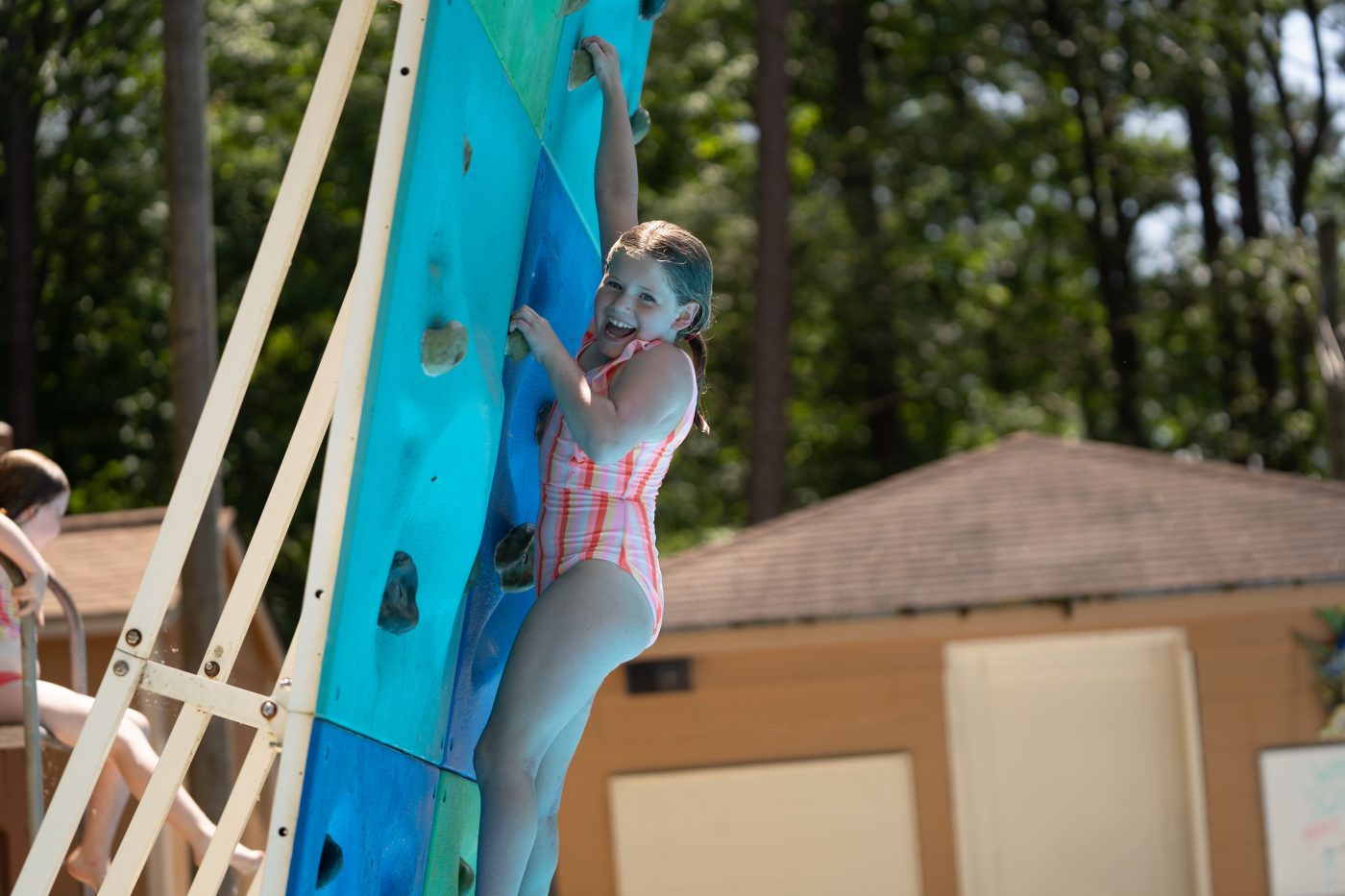 Morning Activities
Fun and Games
Today at Fun and Games, the boys came over and played some Beege Balle. In 1st Period, the MVP was Felipe Acosta. In 2nd period, the MVP was Miles Strowe. In 3rd period, the MVP was Marvin Patton. And the MVP in 4th period was William McEvoy.
The winner of the "ratta-tatta-ratta-tatta win a big ole cowboy hatta" was Felipe Acosta!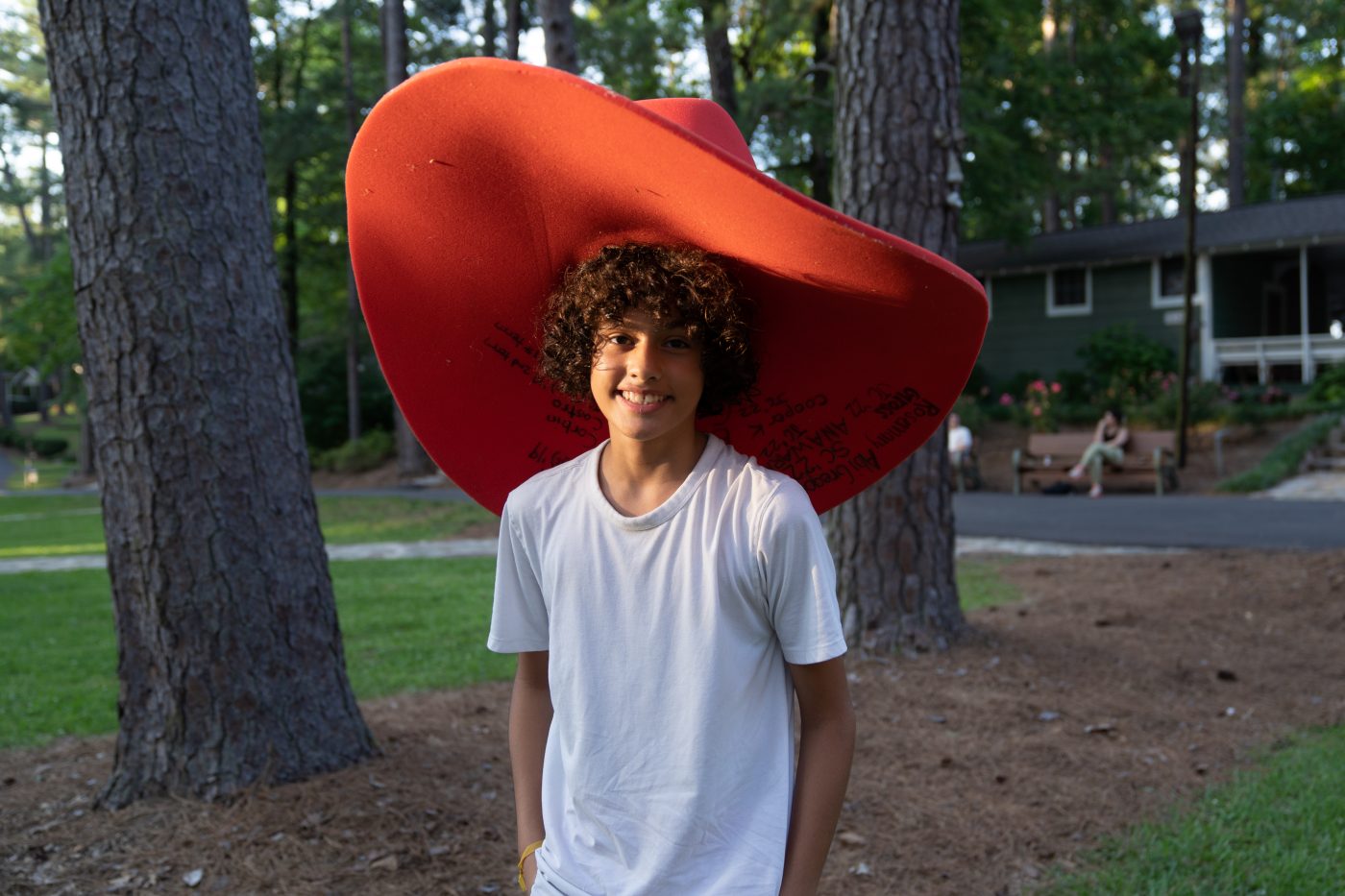 Team Sports
Today at Team Sports, the boys showed off their skills on the Camp Mac Courts in a heated Newcomb competition! In 1st period, Ian's Indestructible Champtions beat Jimothy John's Dragons 25-18.

In 2nd period, The Lightning Heats struck down the Black Panthers 10-5.

From 3rd period, Basil's Bagels ate Wililiam's Wonka's 15-5.

Lastly from 4th period, The Curious Georges defeated Whit's Warriors 14-8.

Today's winner of the "winna winna chicken dinna" was William McEvoy!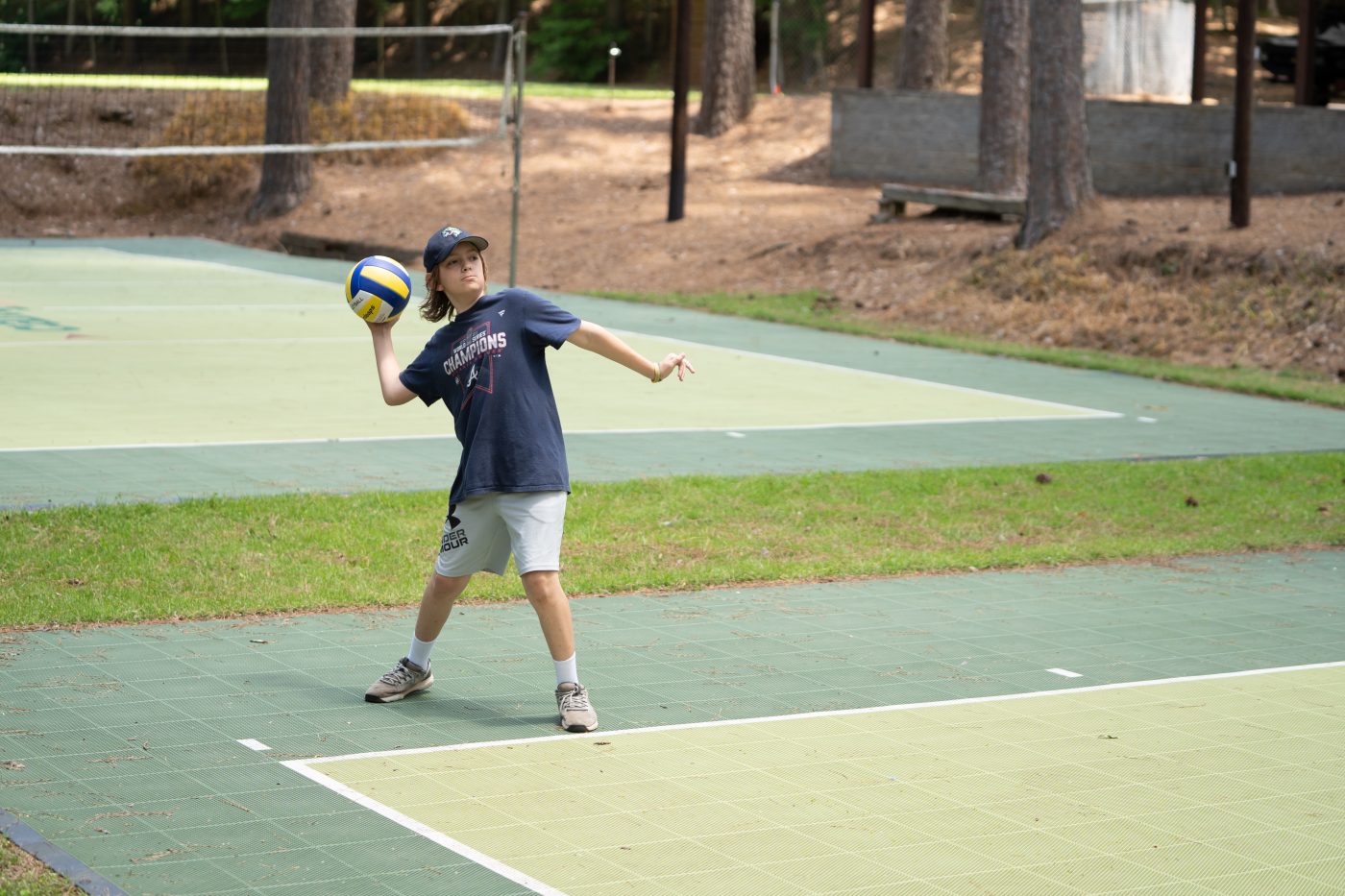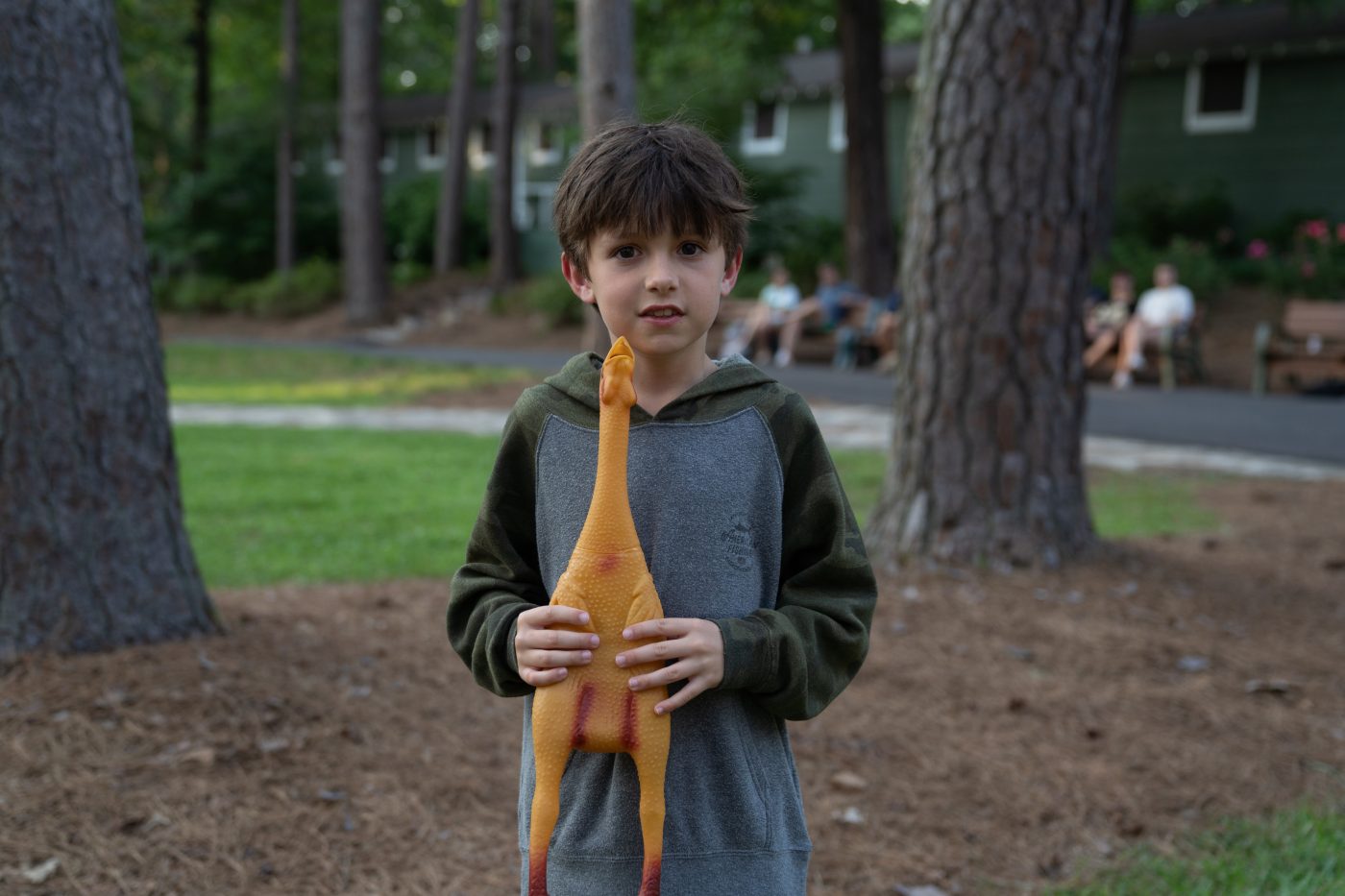 Riflery
Today at Riflery, the girls came down and shot some high scores!

Cella Perullo, Sophie Smith, Morgan Zwiebel, Callie Sterwart, Kate Mayer, and Addie Bowden all shot a 20. Annie Carroll and Maggie Cobb each shot a 21. Sara Grace Keadle shot a 22. Vera Johnson shot a 23. June Lunsford, Addie Bowden, and Harper Pool shot a 24. Eliza Gannon, Isabella Schnapp, and Kate Hutto shot a 25. June Lunsford shot a 26. Mollie Temples and McCann Butler both shot a 28. Lane Blackstone and Mollie Temples shot a 29. Lastly, Morgan Zwiebel shot the first bullseye!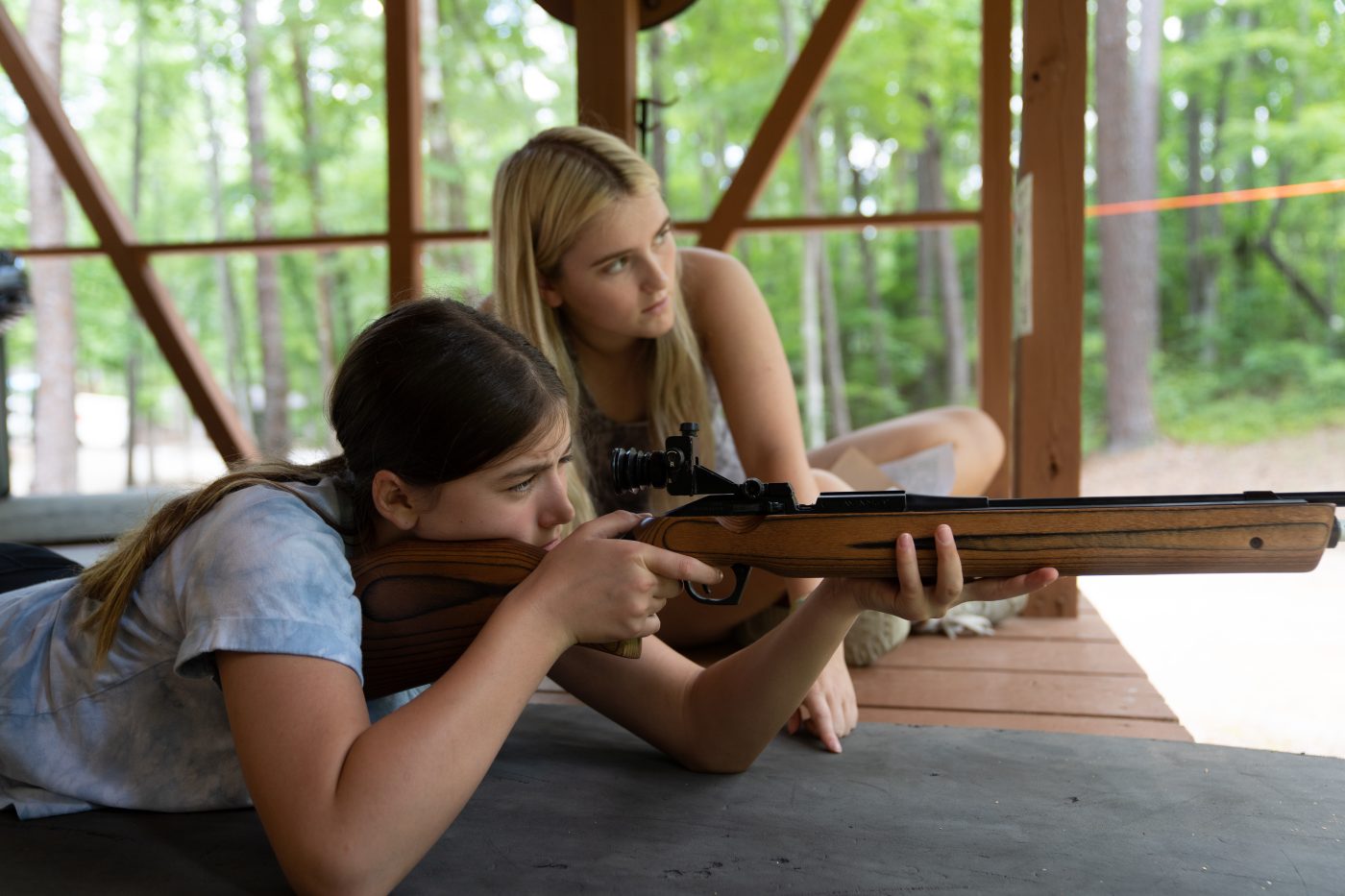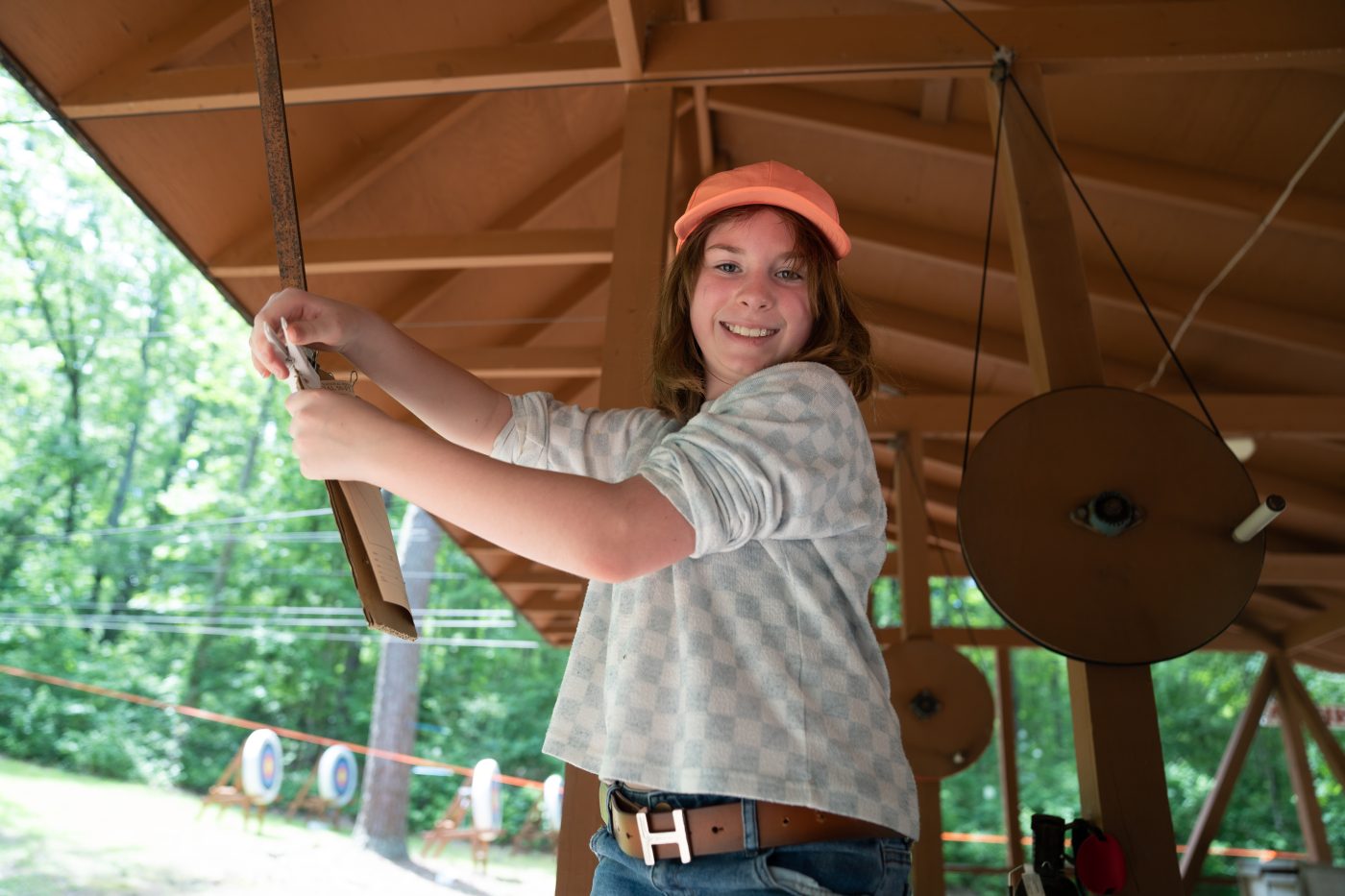 Electives
Tramps
Today at Tramps, the boys from B-1 battled it out in a High Jump Competition and an Add-On Competition. The winner of the High Jump Competition was Felipe Acosta and the winner of the Add-On Competition was Luke Echezabal.
The girls from G-2 also came on down top the Tramps for electives today and we had some High Jump and Add-On Competition winners for them as well. Sophie Smith won the High Jump Competition and the Add-On Competition!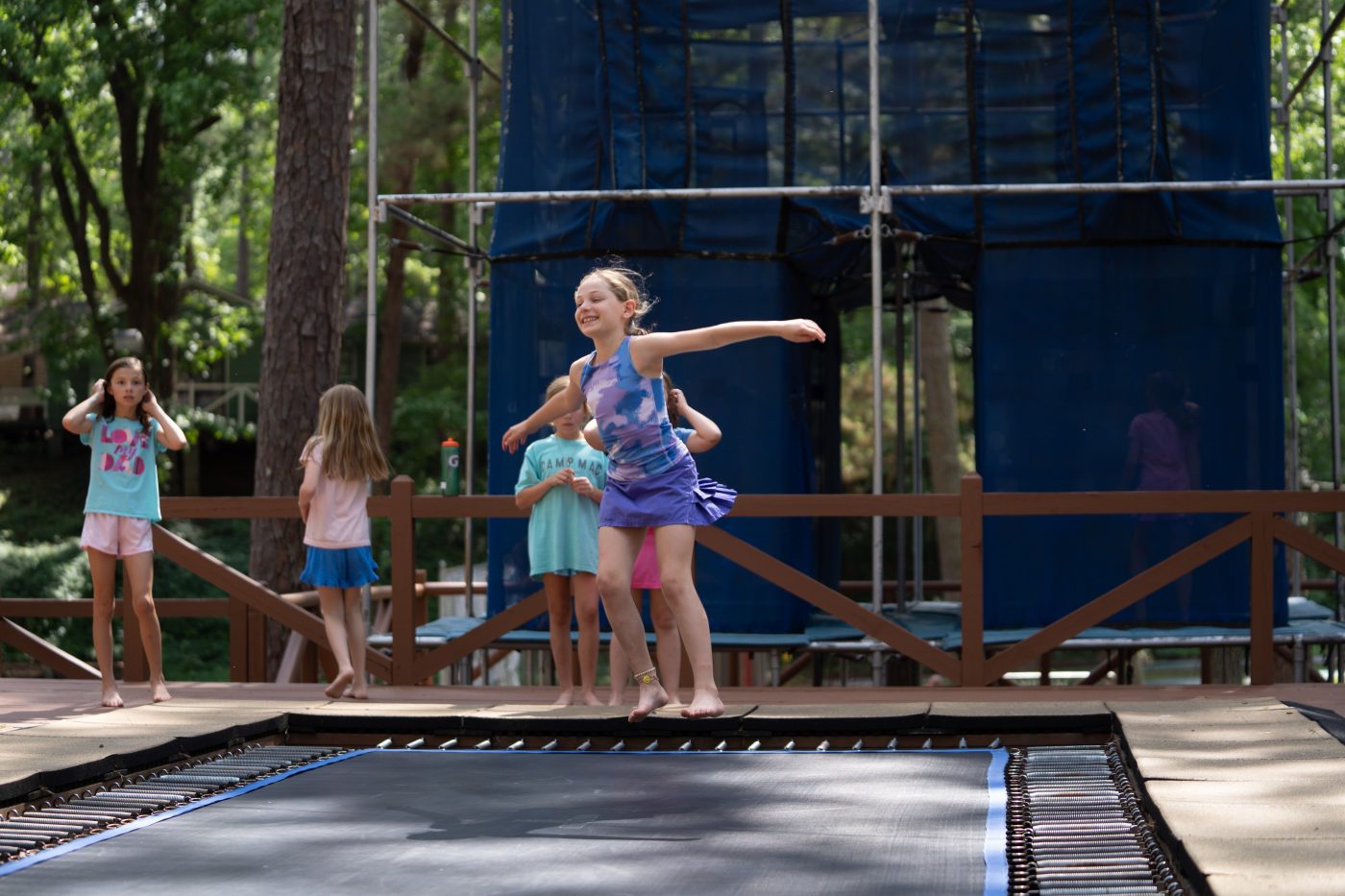 Bucking Bull
Today at the Bucking Bull, the lovely ladies from Oakridge came down and had a competition to see who the best rider was. In 3rd place, we had a tie between Emma Sumners and Wiley Kinney with a time of 35 seconds. In 2nd place was Molly Kate Lynch with a time of 48 seconds. In 1st Place, with a groundbreaking time of 1 minute and 40 seconds was Cadence Cross.

Today B-4 also came to the Bucking Bull for a friendly competition. In 3rd place for best rider was Grant Reynolds with a time of 45.3 seconds. In 2nd place was Waylon McLean with a time of 56 seconds. Finally, In 1st place with a time of 57.6 seconds was Andrew Estabrook.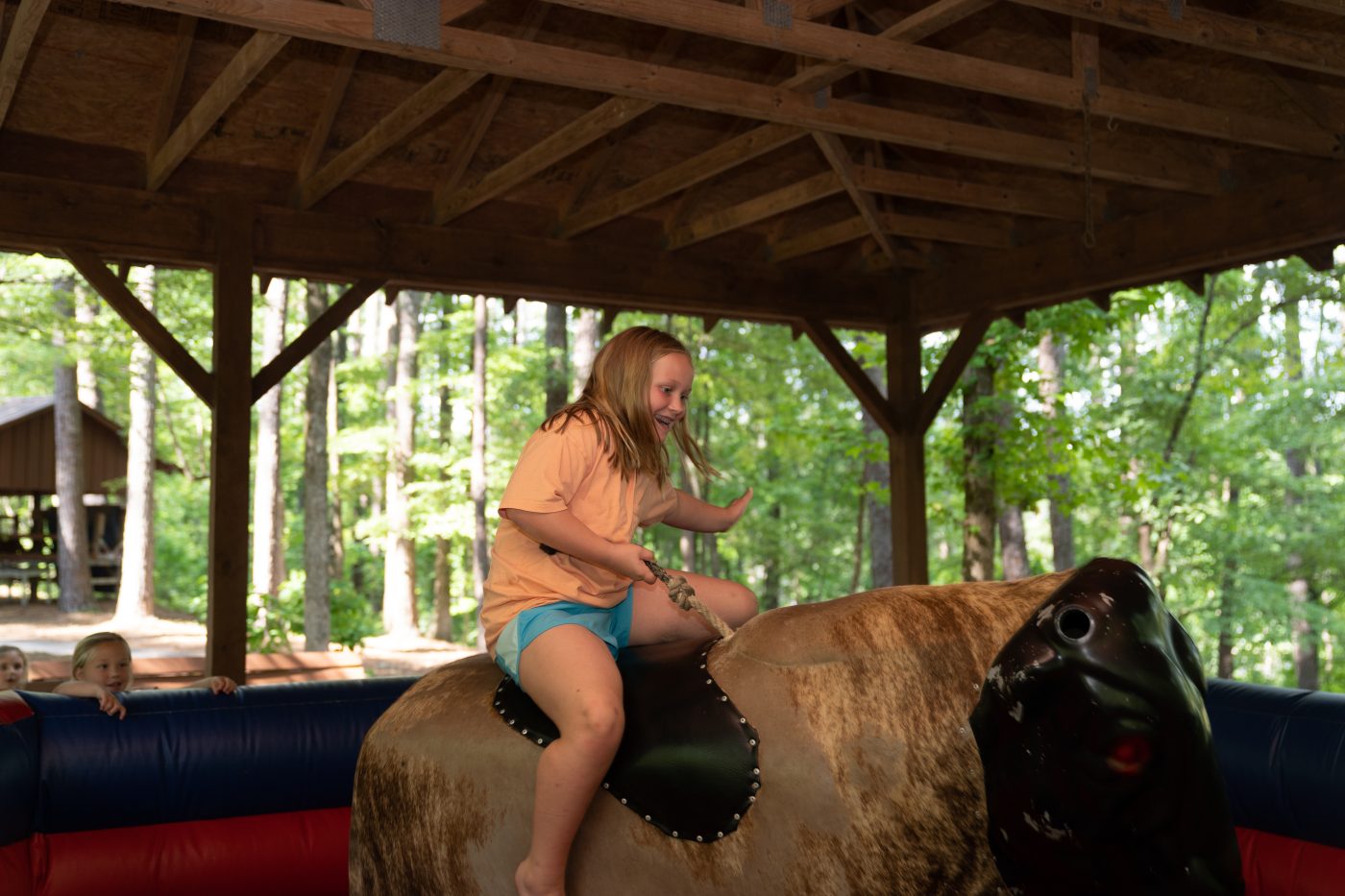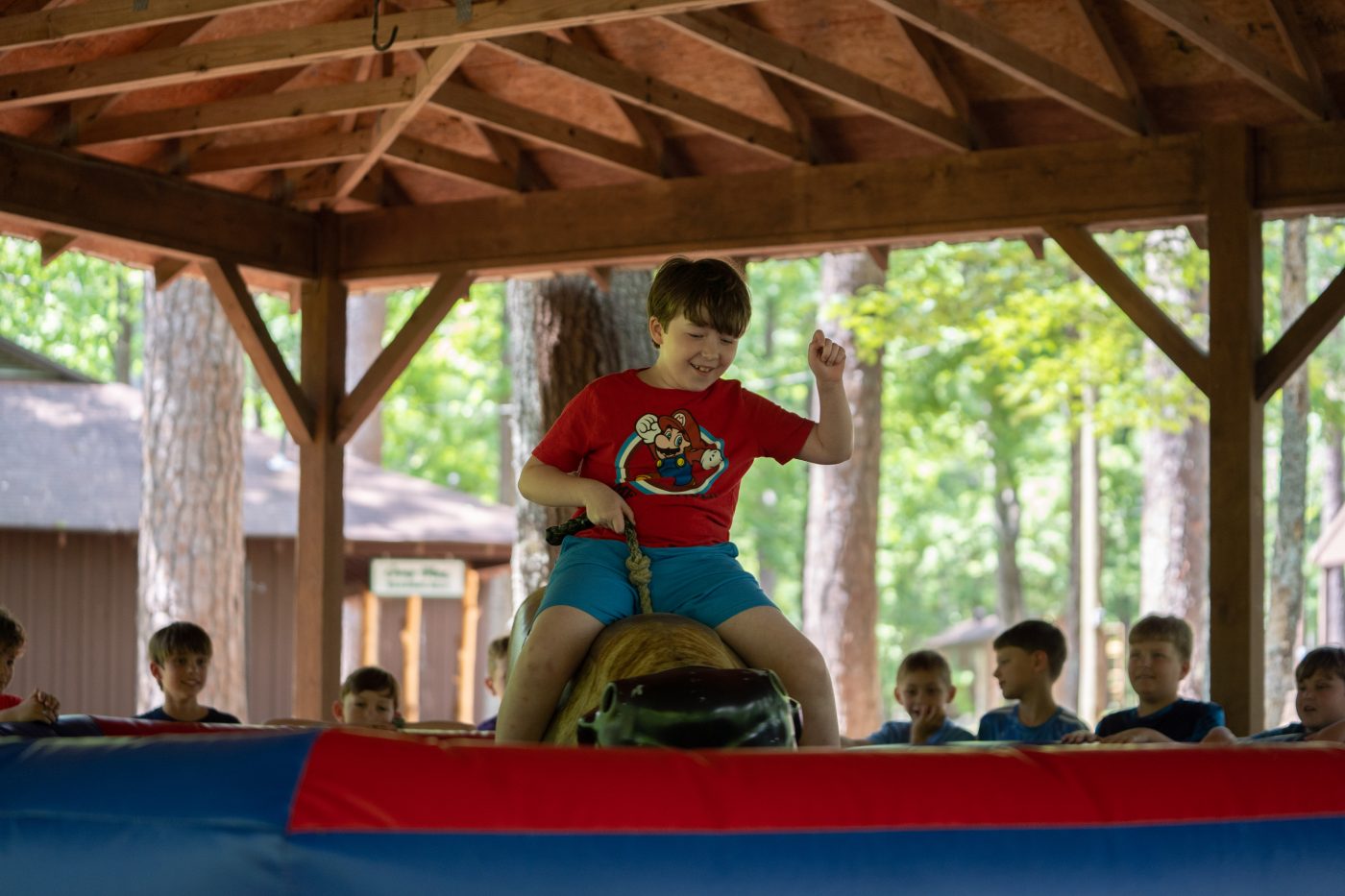 League Games
Today on Court 1, Basil's Bananas defeated William's Wild Peeps in a close game of Kickball and from the Bananas, JJ Bennett played swell. On the Peeps, William McCargo played like a boss.

On the sweaty Court 2, George's Lightning Dragons electrocuted MacGregor's Monsters in a nail biting game of Newcomb. From the Monsters, Miles Strowe played like the scariest monster. On the Dragons, James Jenkins caught the ball like Odell Beckham Jr.

On the blazing Field 1, Boatright's Bubble Guppies drowned Ian's Iron Eagles in a sweaty game of Kickball. On the Bubble Guppies, Wiley McCord played like a young Dansby Swanson. From the Eagles, Jake Woodward played like a young Cale Smith.

On Field 2, Beni's Bears beat Jimmy's Jazzers in a close game of Kickball. From the Jazzers, Pierson Lowrey played like a young Jimmy Hunter. For the Bears, Hunter Calhoun played like a young Will Kell.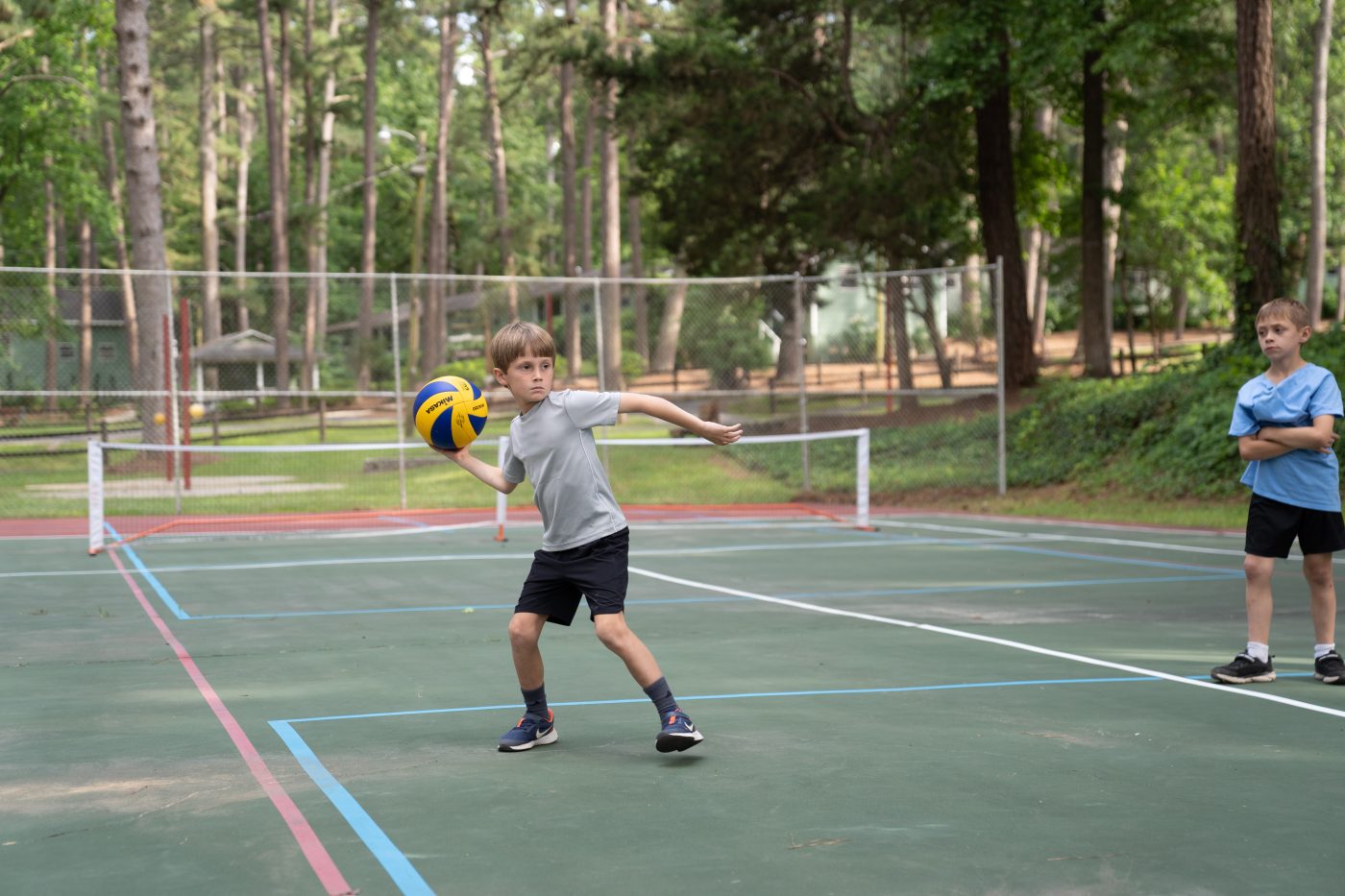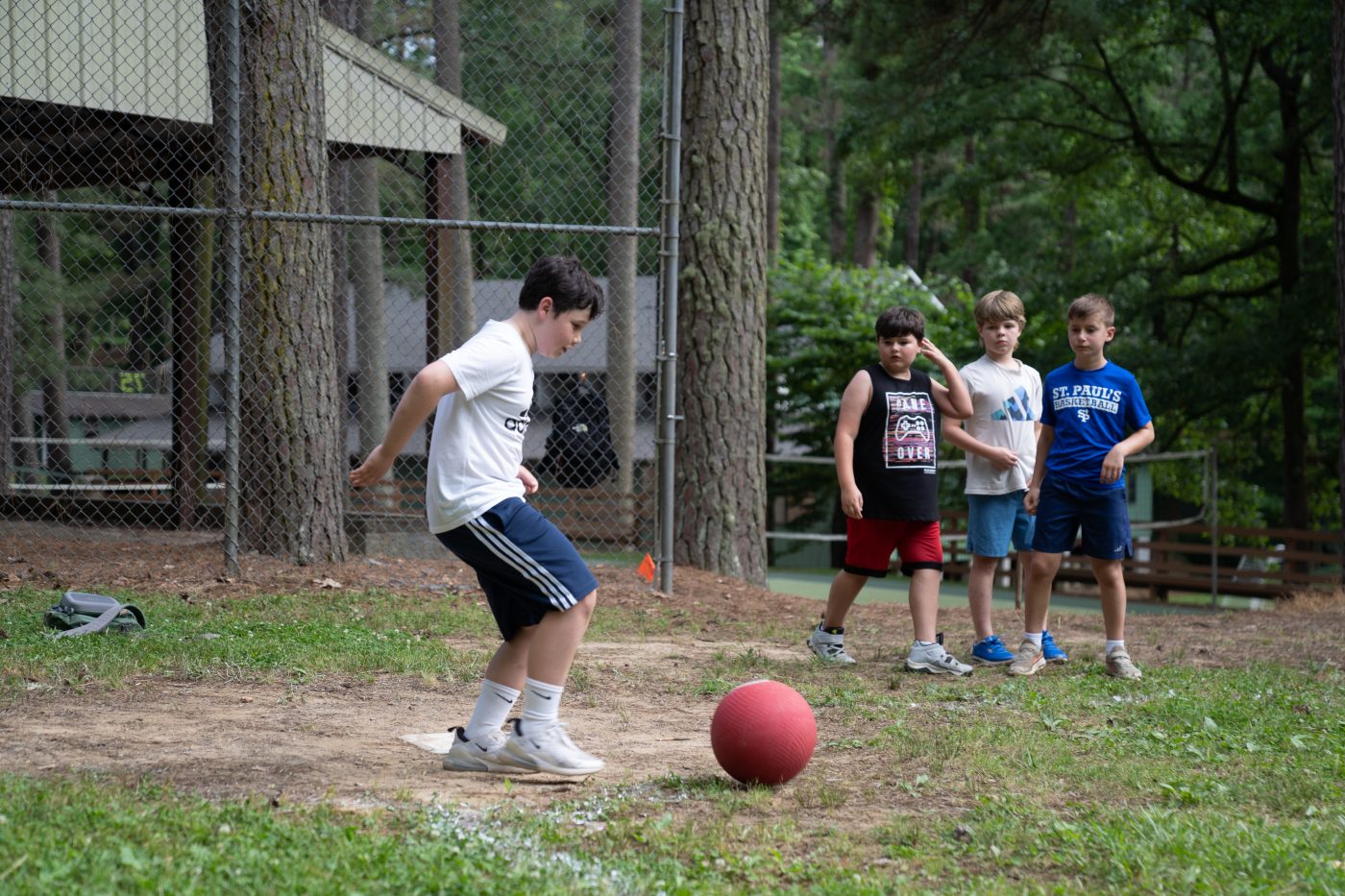 Cabin Time
Putt-Putt
Today at the Camp Mac Green, we had Oakridge come down to play some Putt-Putt. Madeline Walker, Addison Kirkley, Sarah Katherine Williams, Louisa DeBardeleben, and Madeline Liles each got 1 Hole in One! Scarlett DeMedicis and Evie Woods each got 2 Hole in Ones! Emma Sumners, Cadence Cross, and Elizabeth Moore led the green with 3 Hole in Ones for each of them!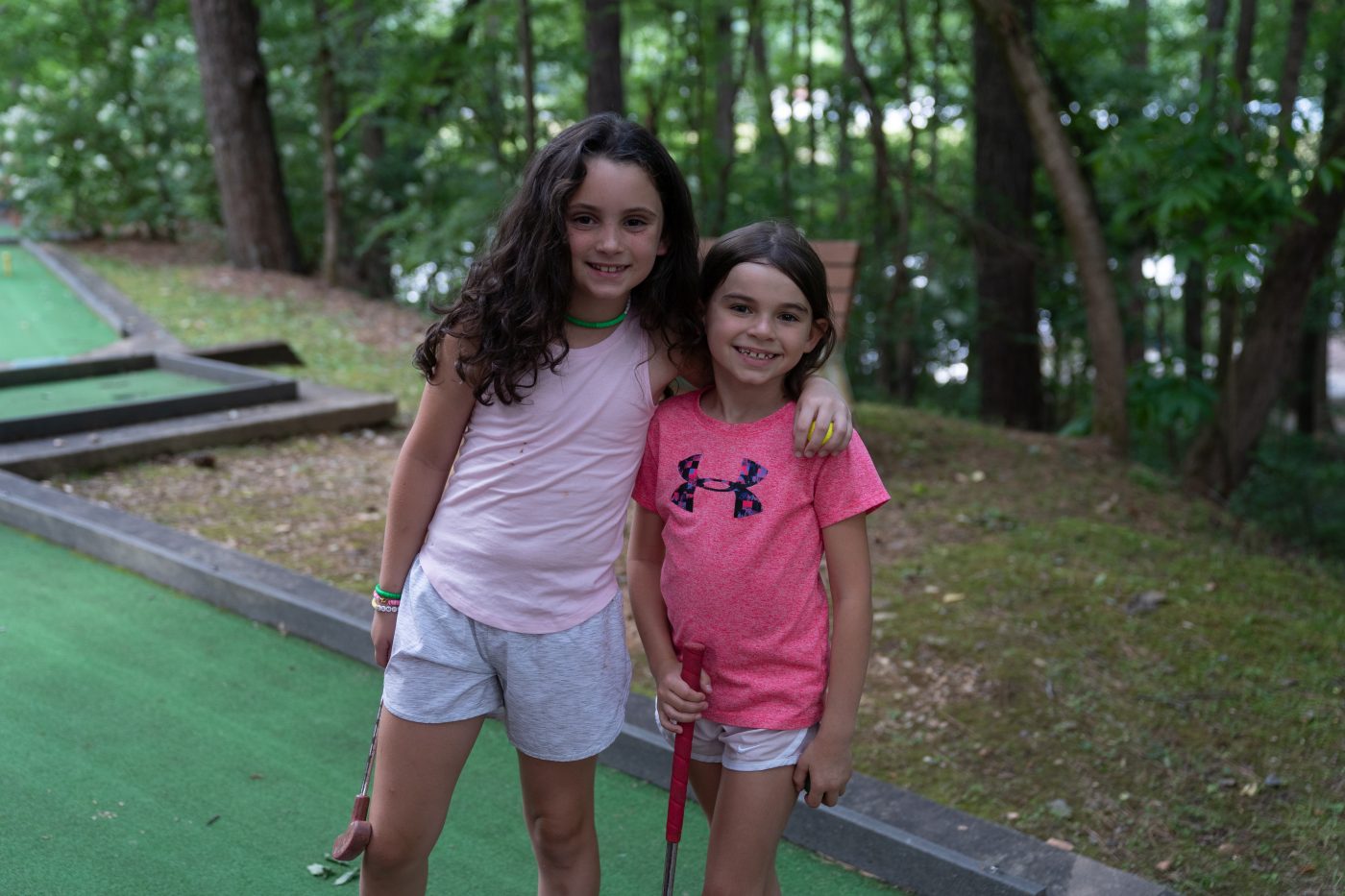 Fishing
Today for Cabin Time, G-2 came over to the Ole Camp Mac Fishing hole and they caught some fabulous fish. Hazel Johnson, Adelia Arnold, and Lynleigh Gilmer each caught 1 fish. Anna Shaver and Mary Elle Clement both caught 2 fish. With the most fish for the day, Adele Clement caught 4 fish! Adelia Arnold, Mary Ellen Clement, Lynleigh Gilmer, and Adele Clement all kissed their fish too.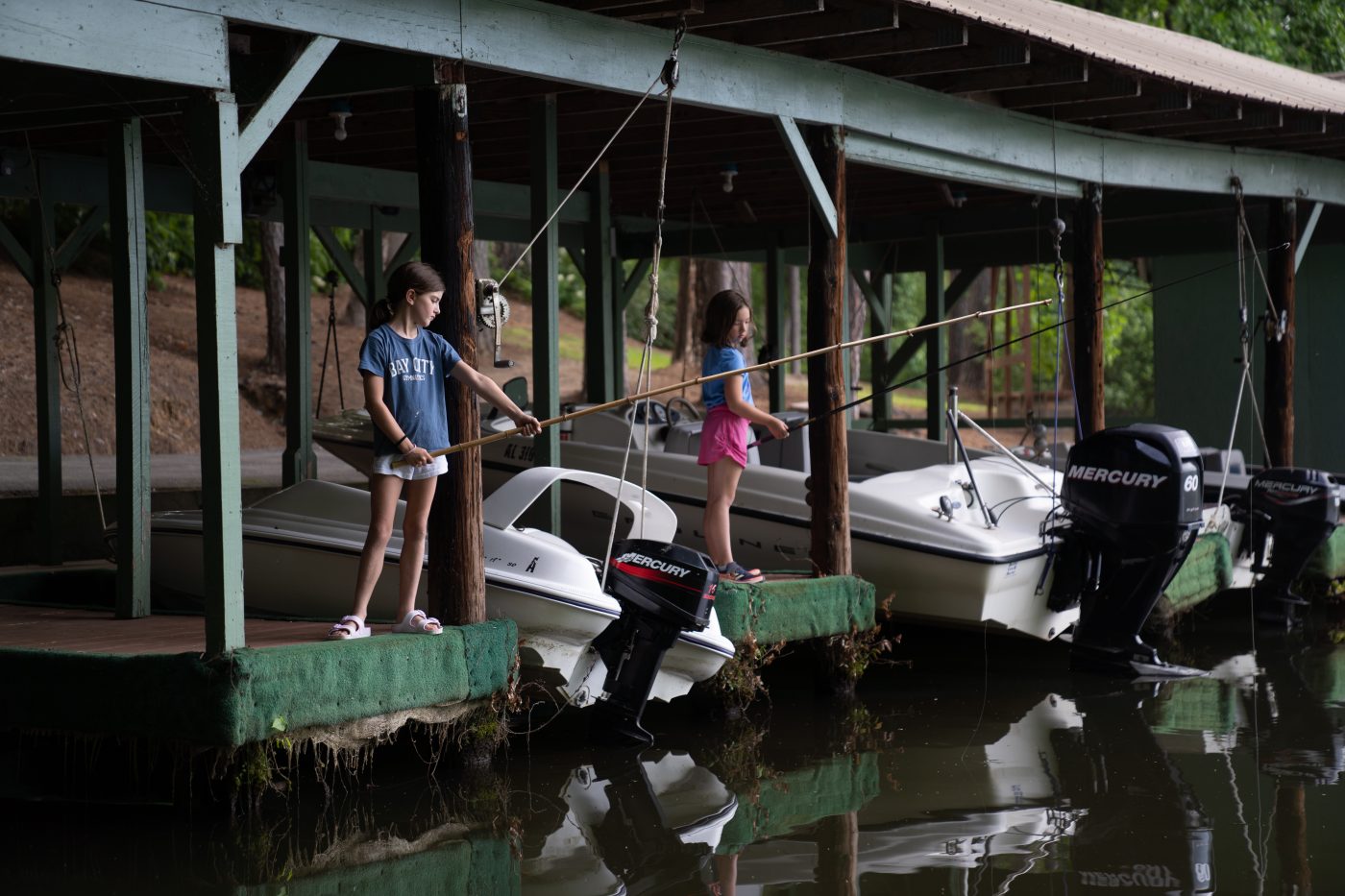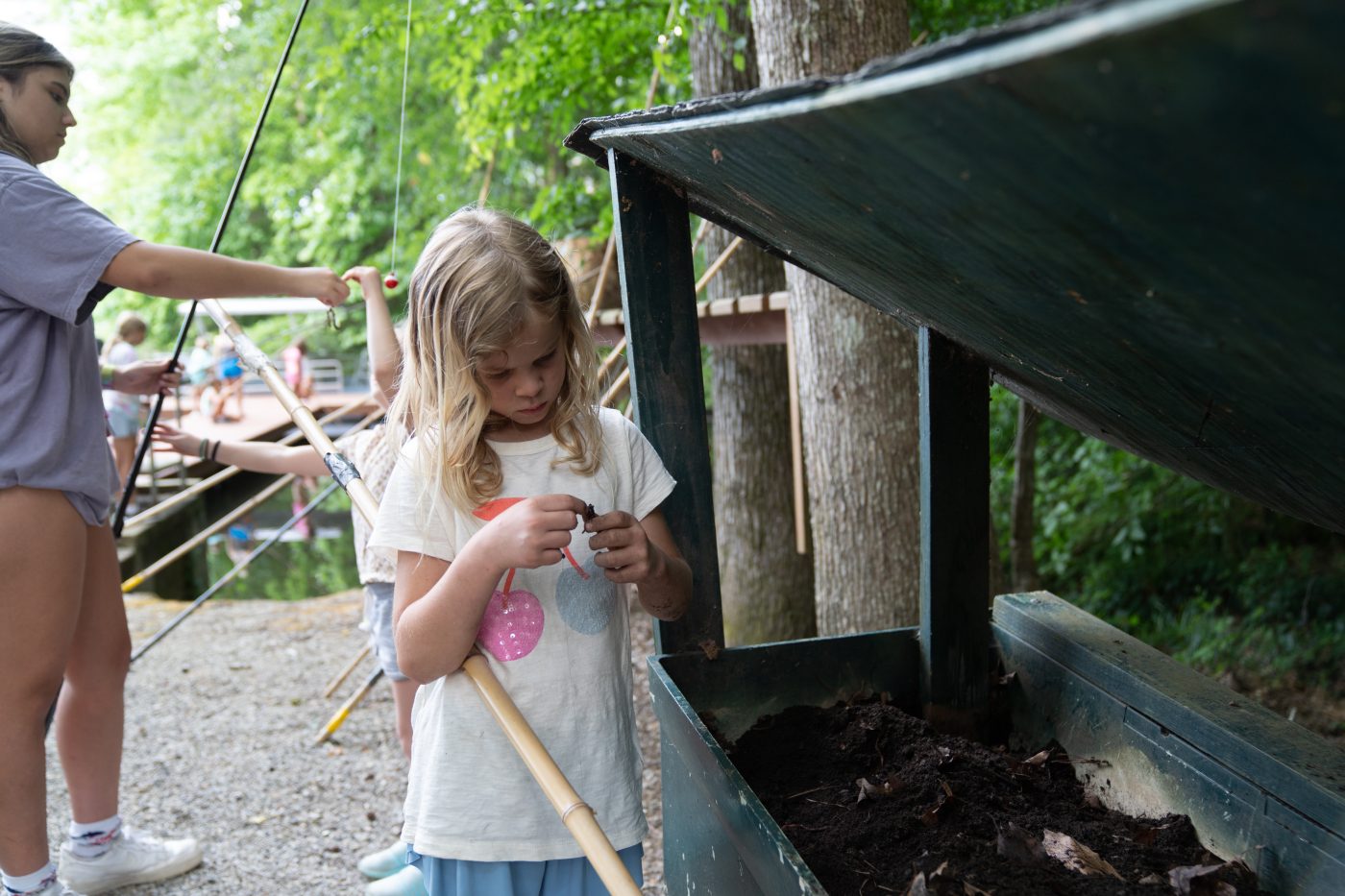 From the Dining Hall This morning, we had Pancakes served with Sausage, Eggs, and Assorted Cereals. For lunch, Taco Salad with Chips, Lettuce, Tomato, Cheese, Sour Cream, Salsa, a Salad Bar, and Chocolate Chip Cookies. And to end the day, we had Fried Fish with Pizza Sticks, Seasoned Fries, Hush Puppies, and Cole Slaw. For dessert, we had Ice Cream.
Vespers
Megan Sumrall gave our message tonight.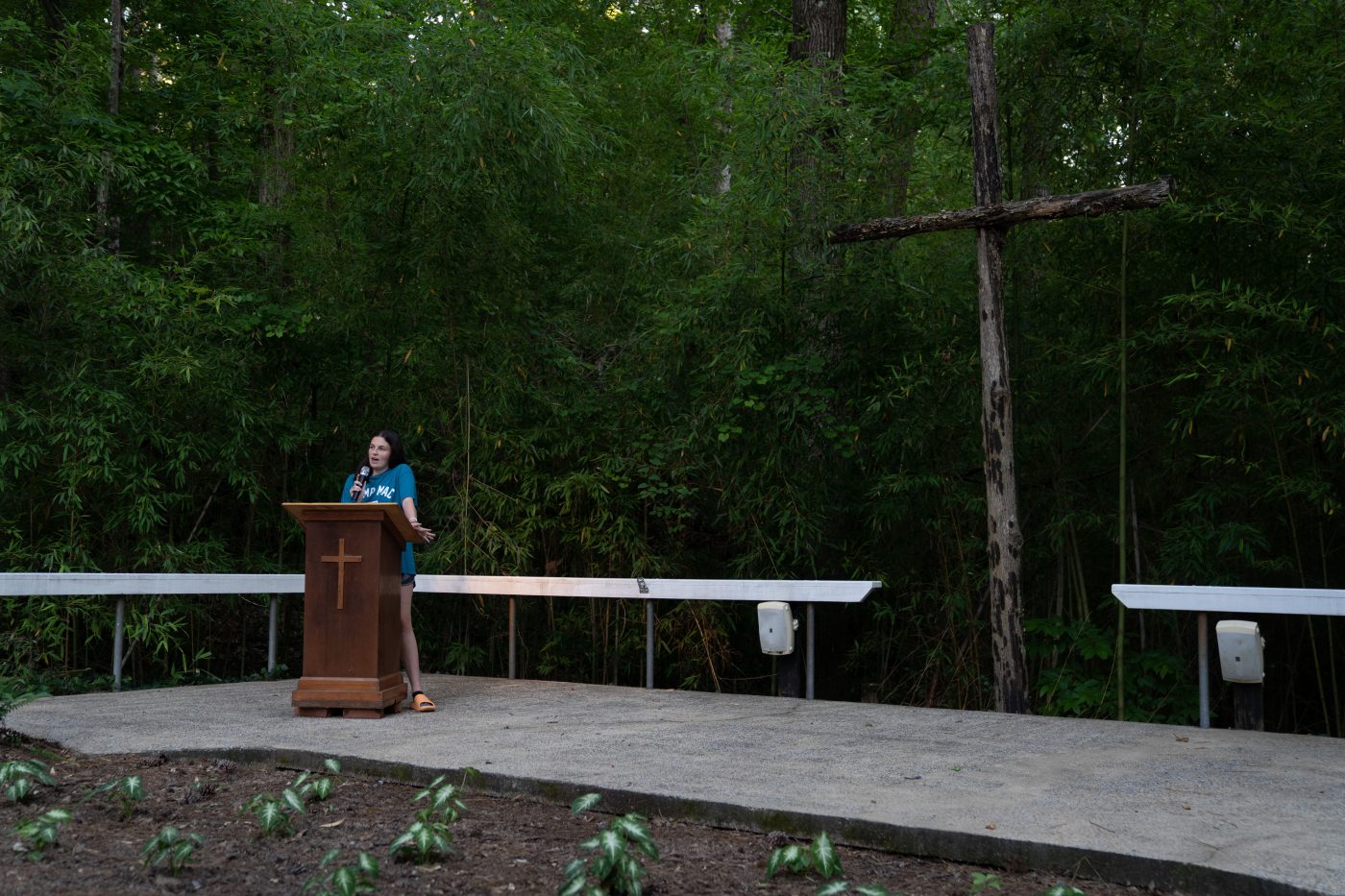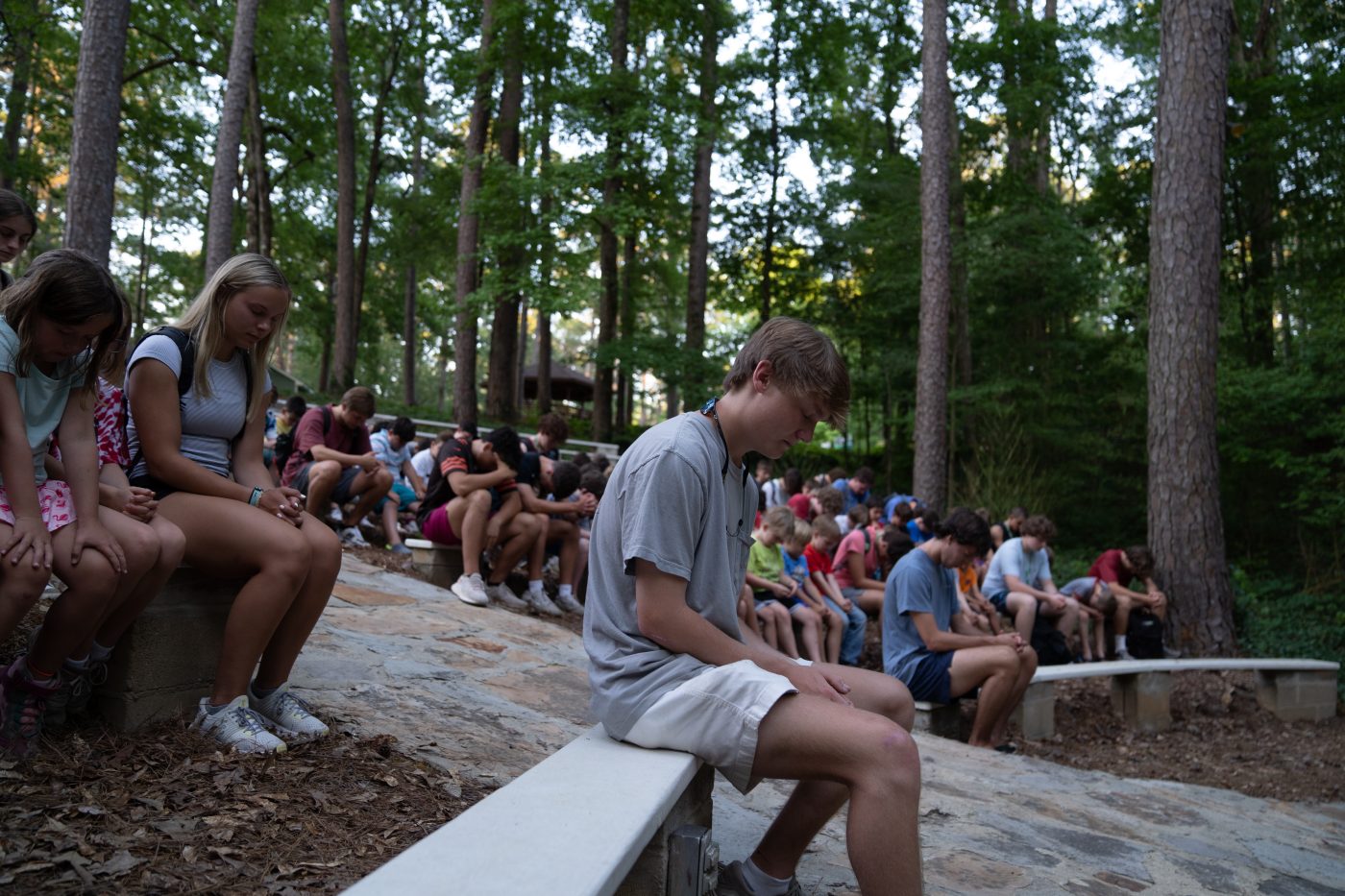 Tonight for Night Rec...
We had Tacky Night!