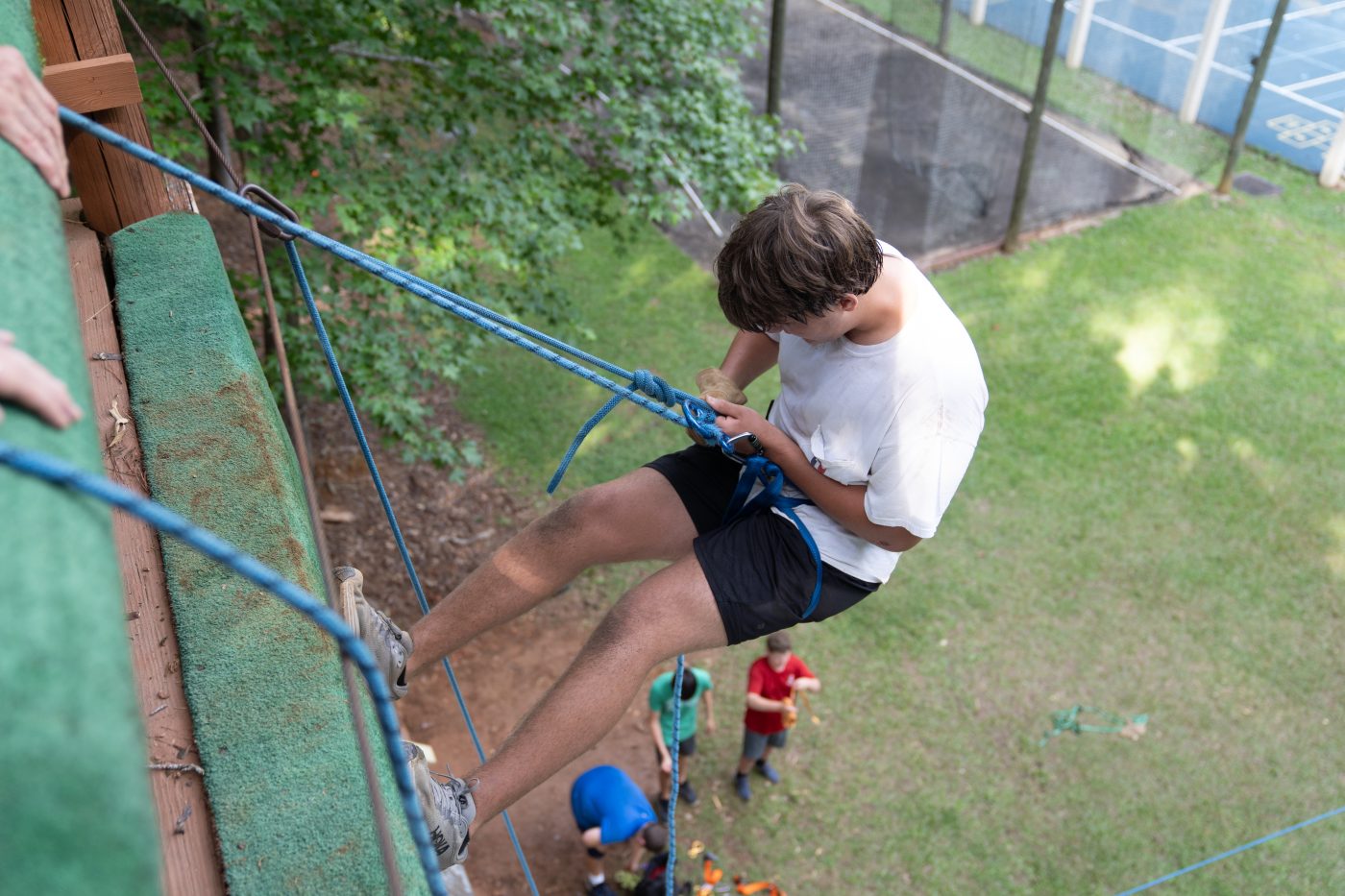 Morning Activities
Riflery
Today the boys came down to the Range and we had some sharp shooters. Callan Rainer shot a 30, Flynn Dickson shot a 44, Sam Taylor shot a 31, Brock Wallace shot a 32, Marshall Cummings shot a 42, Tyler Frith shot a 33, Pierson Kirk shot a 31, Ian Baldassarri shot a 34, Henry Weaver shot a 33, Hampton Long shot a 38, Miles Cummings shot a 35, Mac Schoenvogel shot a 31, and last but certainly not least, Graham Sims shot a new high score of the summer with an impressive 45!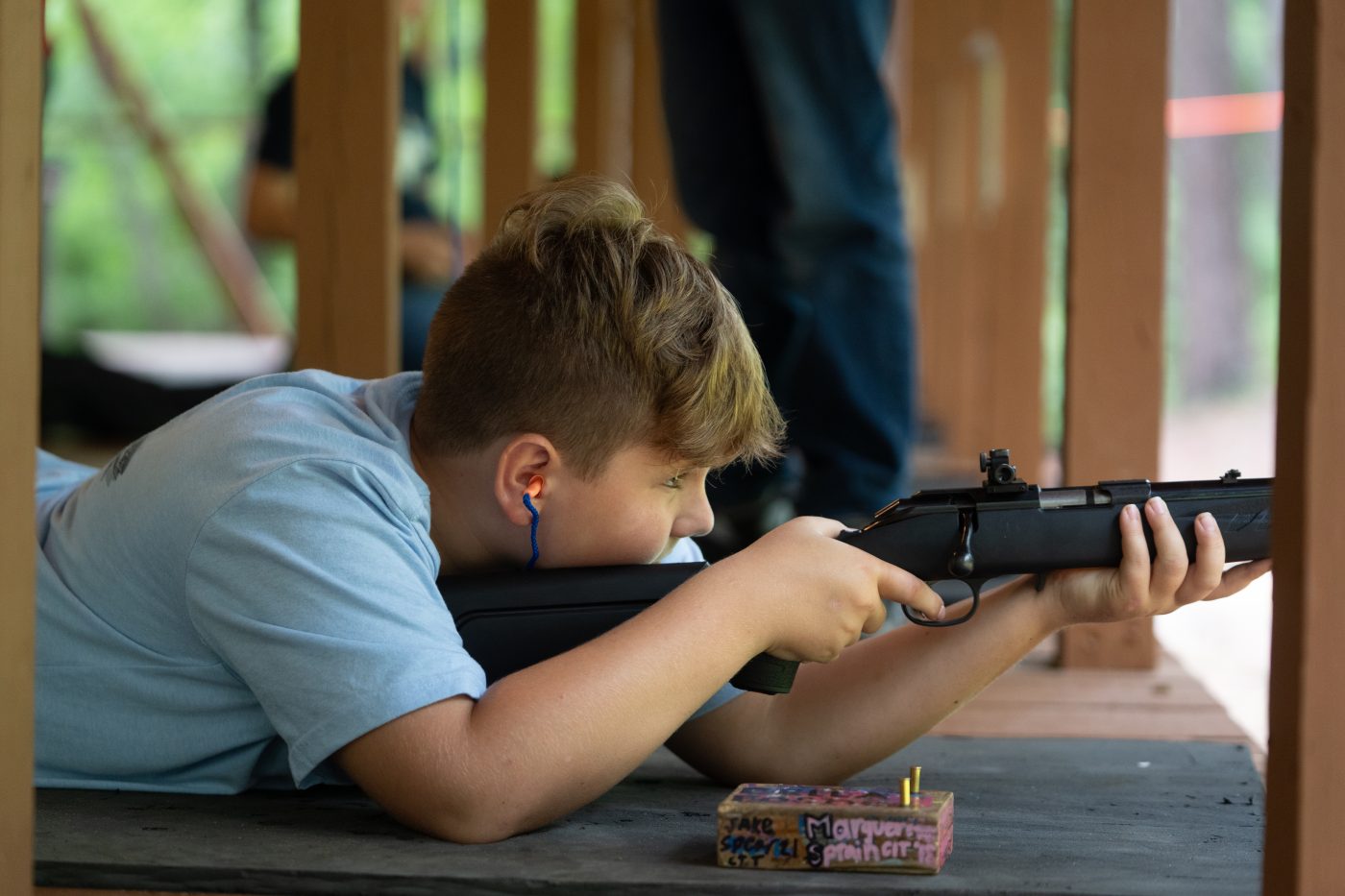 Skiing
Today at Lower Lake Skiing, we had 3 First Time Skiers! Lily Logsdon, Merritt Williams, and Maddie Brooks all got up on skis for the first time today!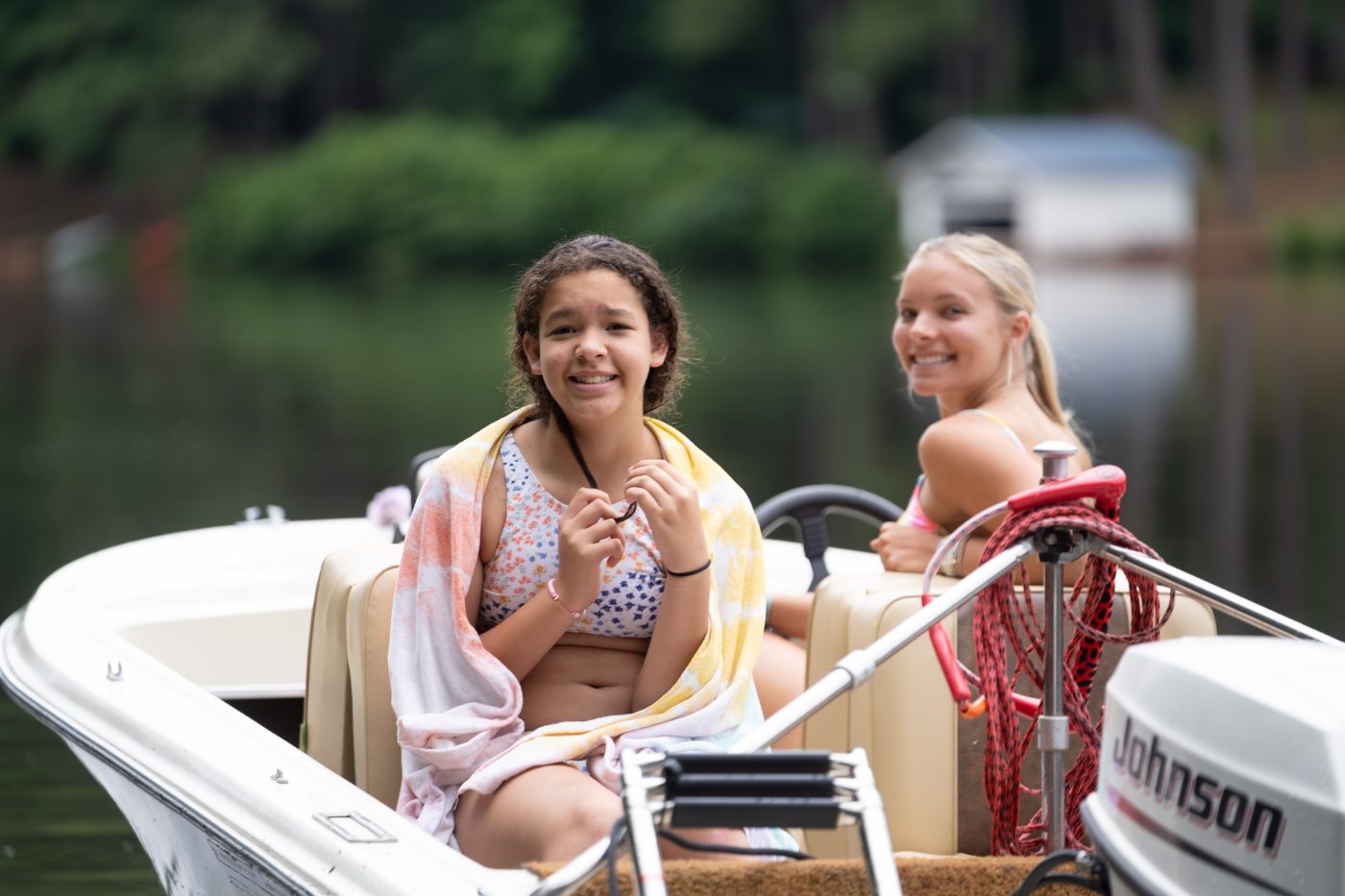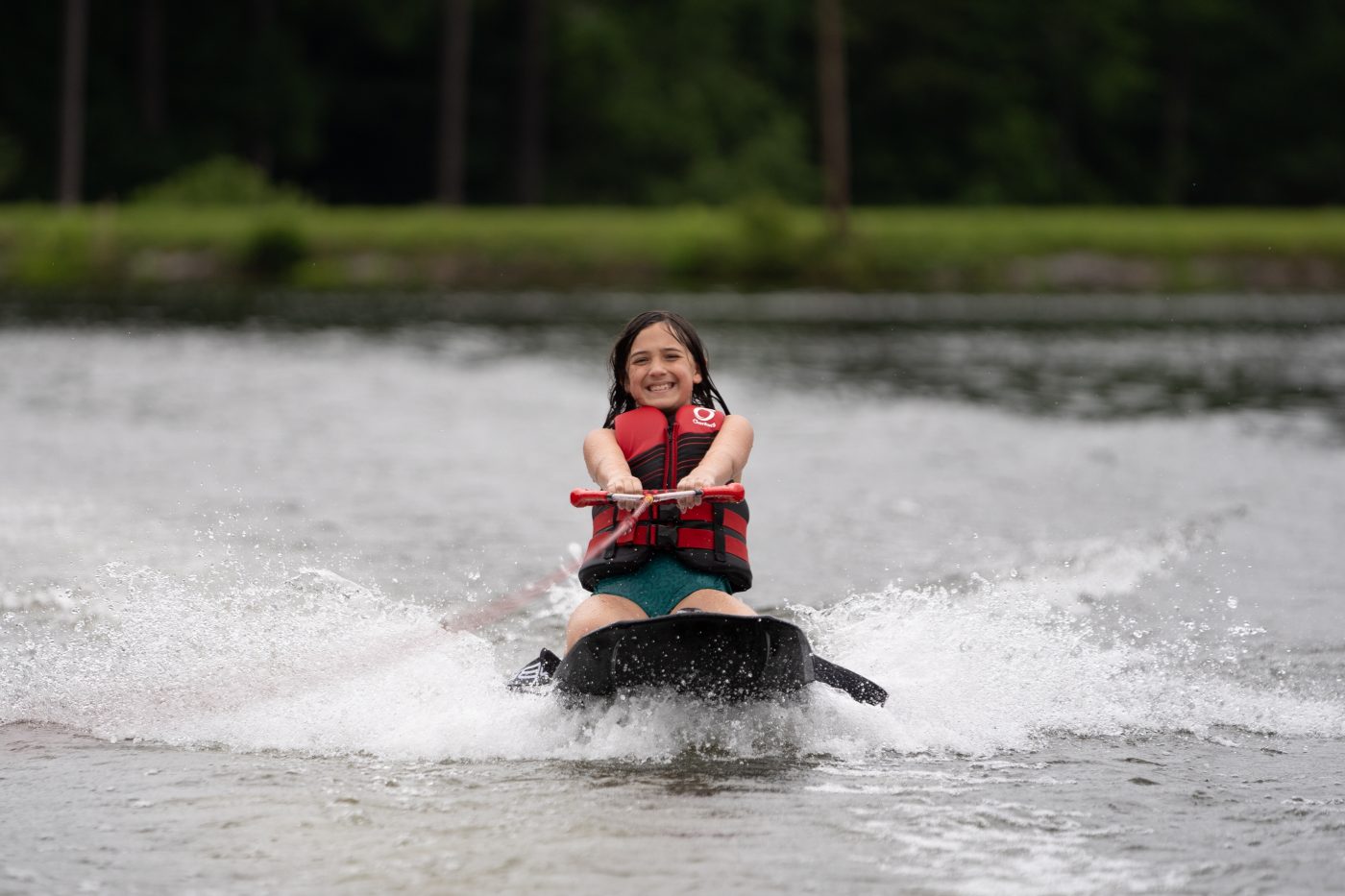 Fun and Games
Today at Fun and Games, the girls came down and played some 9 Square in the Air. The MVP from Hotshots was Anne Karcher Williams. Varsity's MVP was Hadley Harris. The MVP from the Rookies was Claire Freeman. Lastly, the MVP from JV was Vivian Austin.

The winner of the "ratta-tatta-ratta-tatta win a big ole cowboy hatta" was Evie Nash!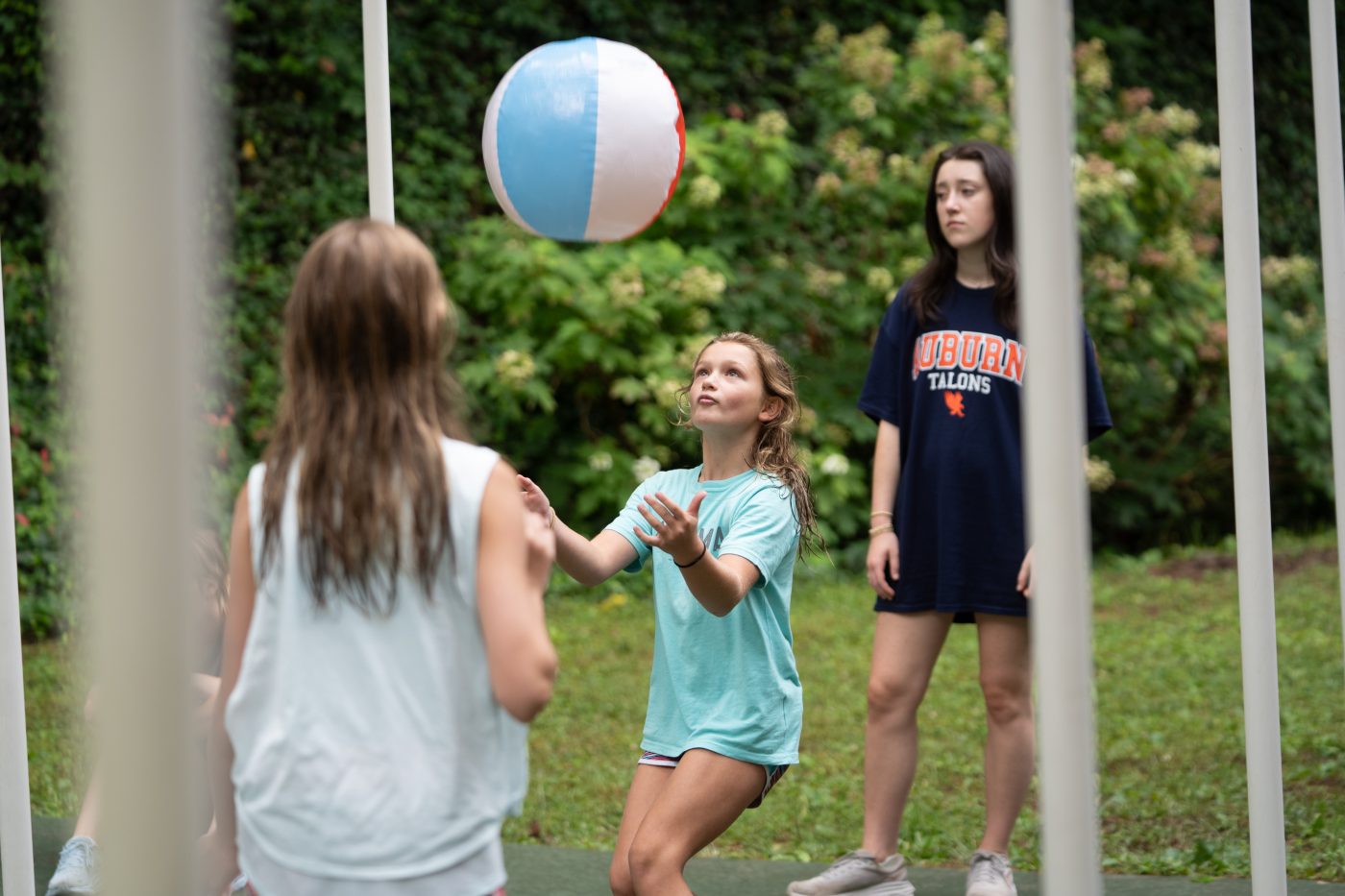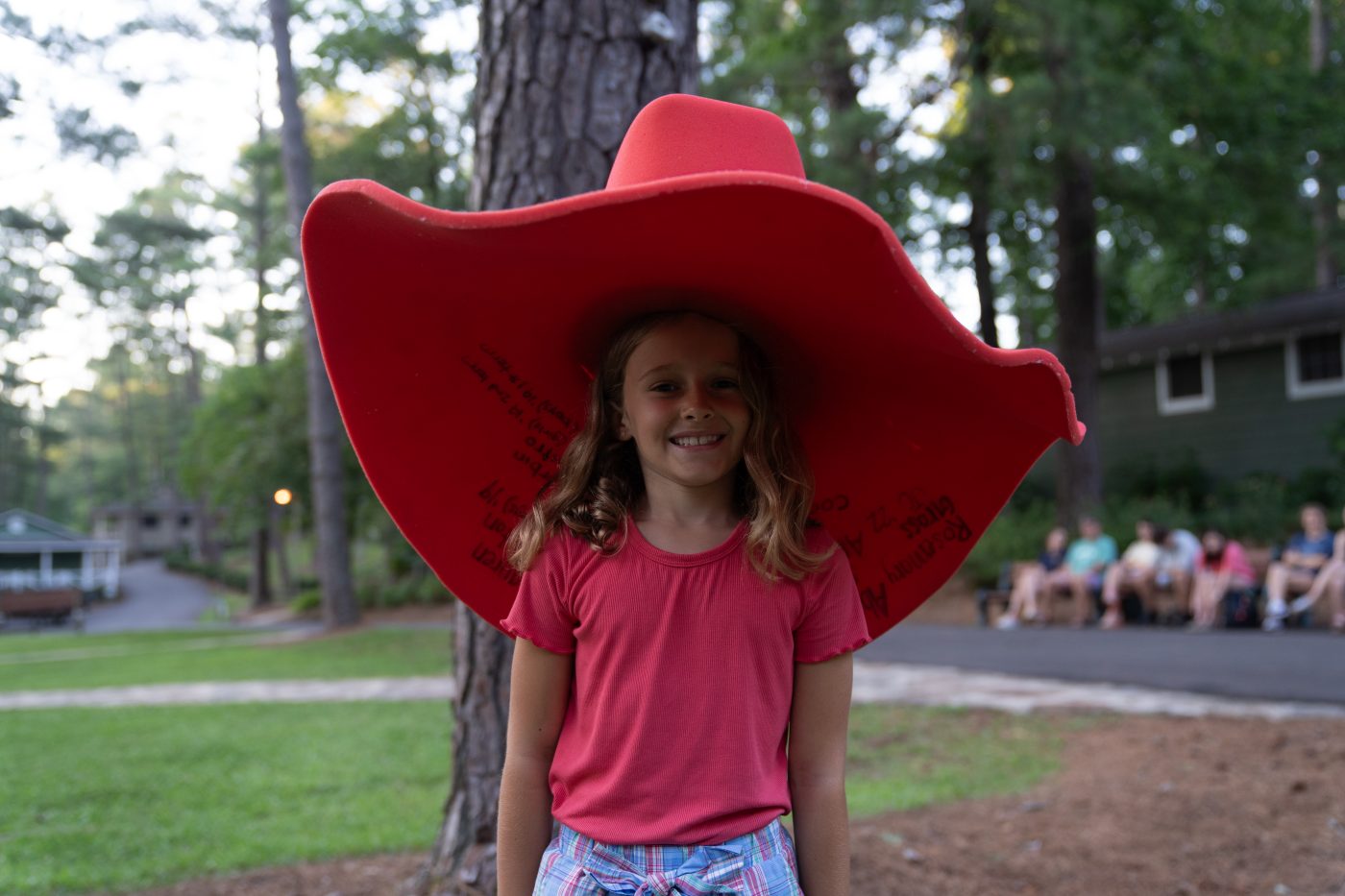 Team Sports
Today at Team Sports, the girls played some Toppleball! In 1st Period with JV, "We Won Team" beat the "We Lost Team." In 2nd period, the Hotshots came down and Sarah Neal's Nasty Gnats defeated Kate's Krackin' Koalas. In 3rd period with the Varsity Boys, "La Nae Nae's Whip and Nae Naes" beat "The Kardashians." Lastly, in 4th period with the Rookies, Tilghman's Tiny Tims beat the Poison Iveys.

The winner of the "winna winna chicken dinna" was Vivian Austin!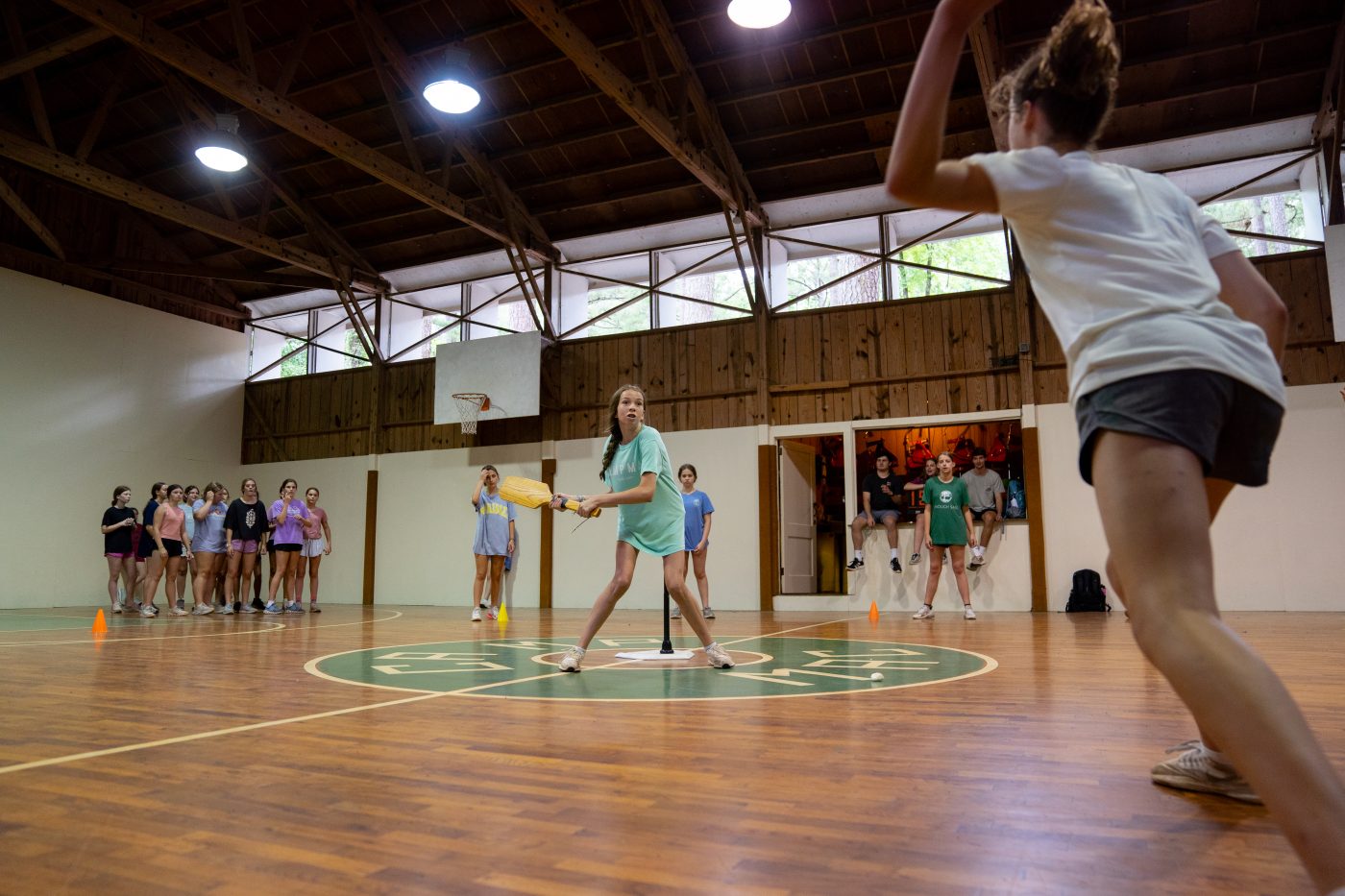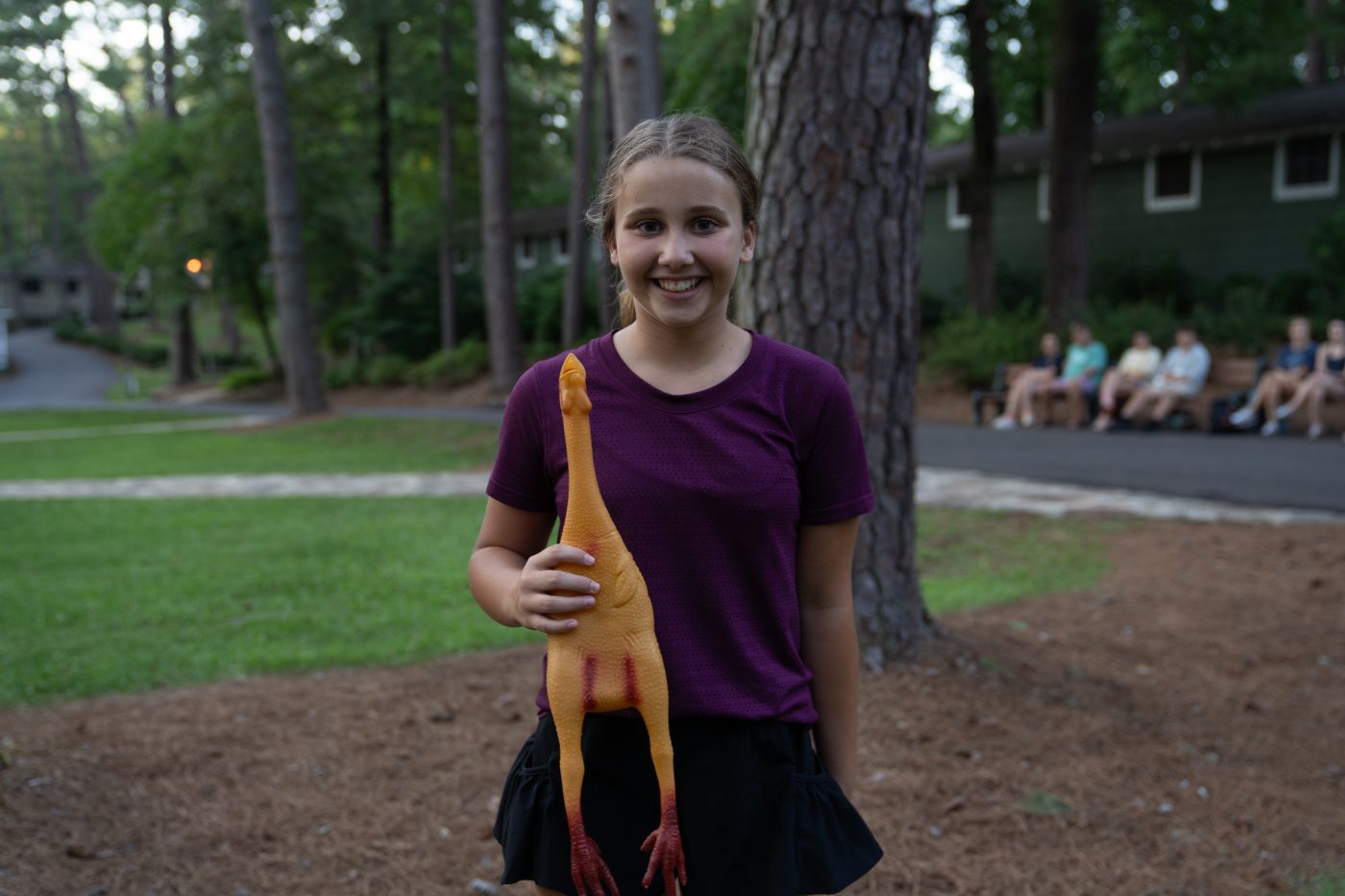 Electives
Tennis
Today the girls came down and learned to do a forehand and backhand swing. After we played some Cricket in the Cage, and our winners were Katherine Tuten and Lilly Grace Longshore.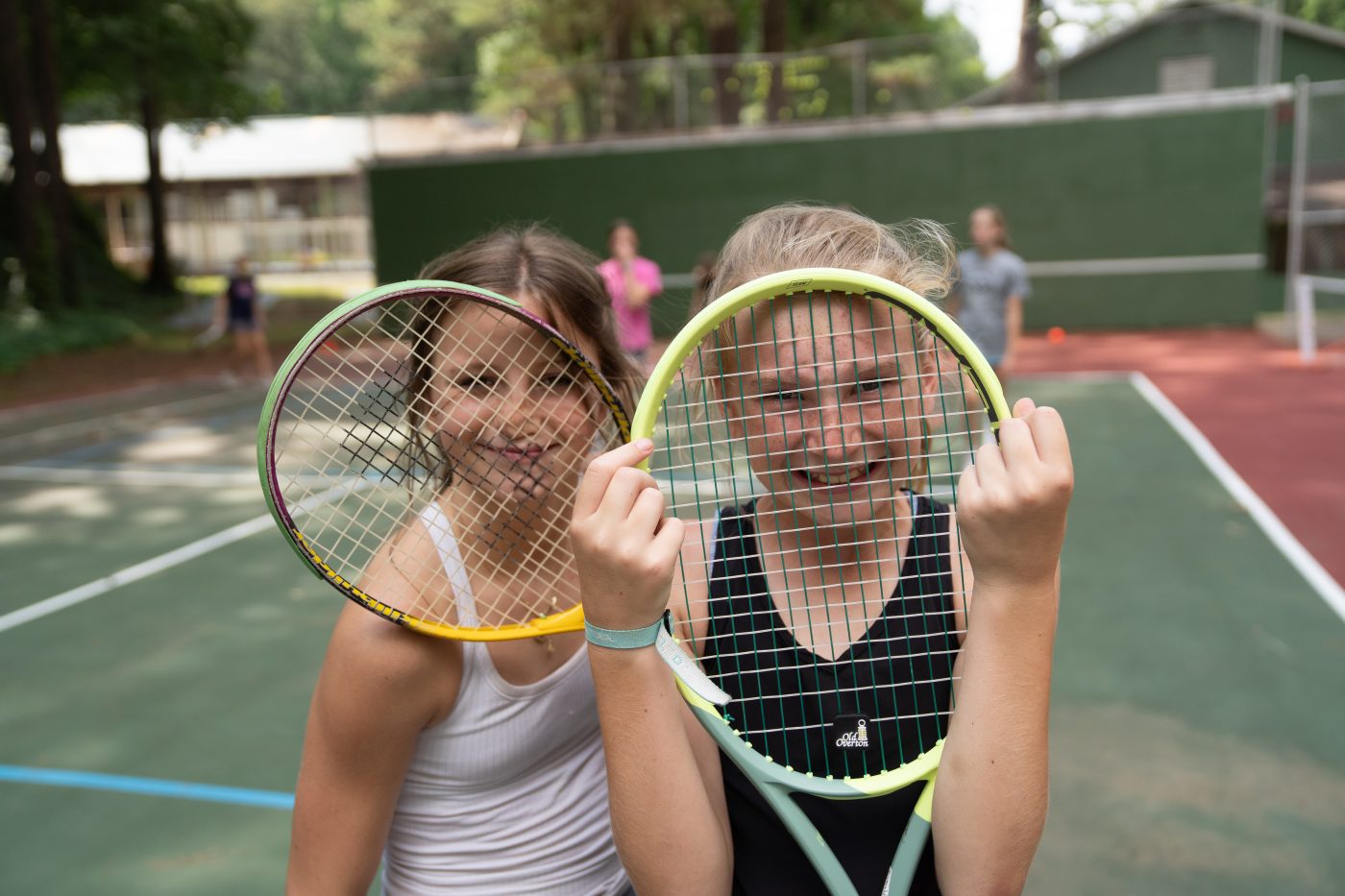 Putt-Putt
Today at Putt-Putt, the boys came down to the Camp Mac Green for a Hole In One Competition. In 3rd place was Graham Newsom with 1 Hole In One. In 2nd place, there was a tie between Charlie Brandon and Henri Schoenvogel with 2 Hole in Ones. And in 1st place, there was a 3 way tie between Bennett Kirk, Rex Gucker, and Mack Gunn all with 3 Hole In Ones.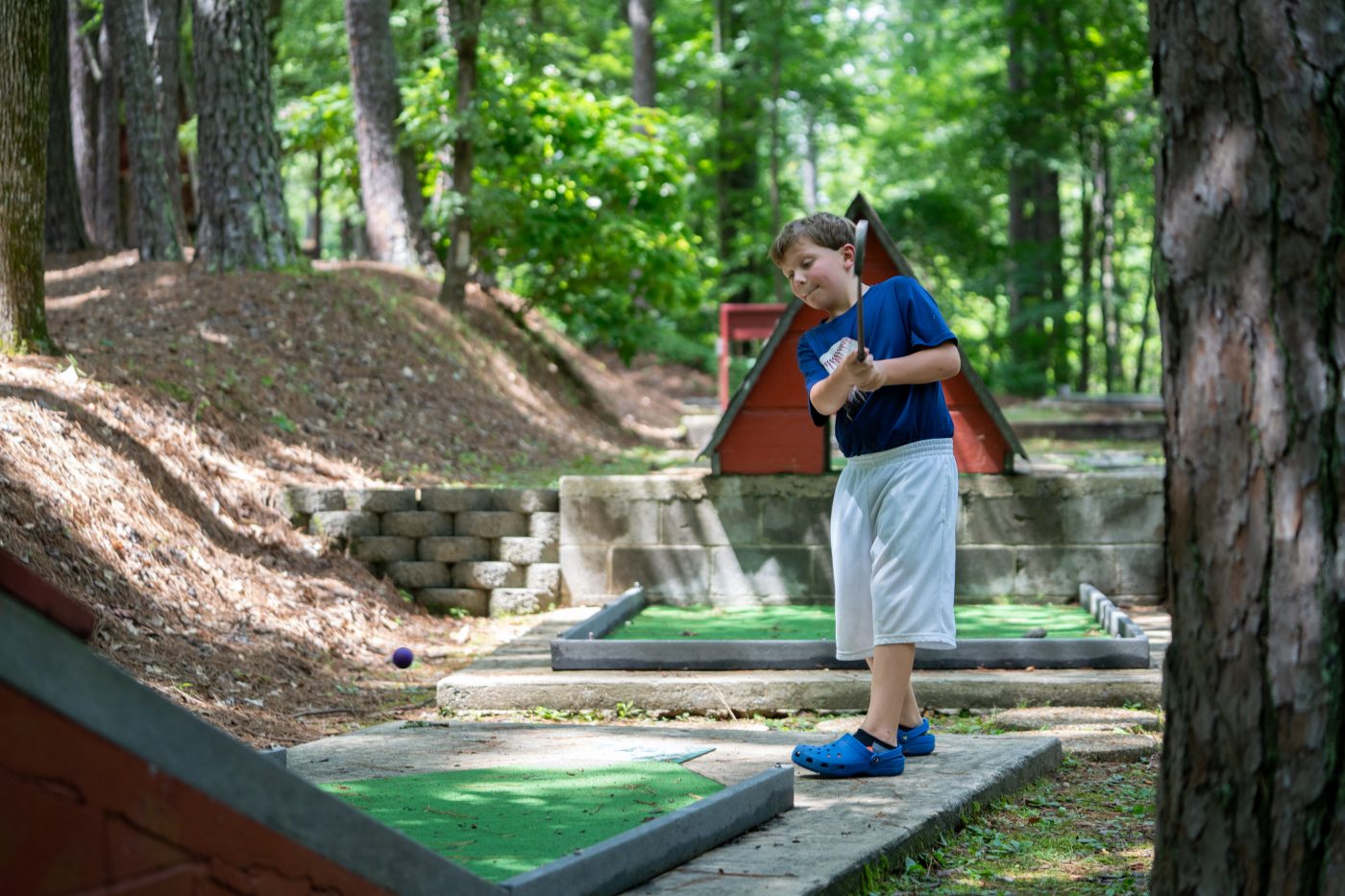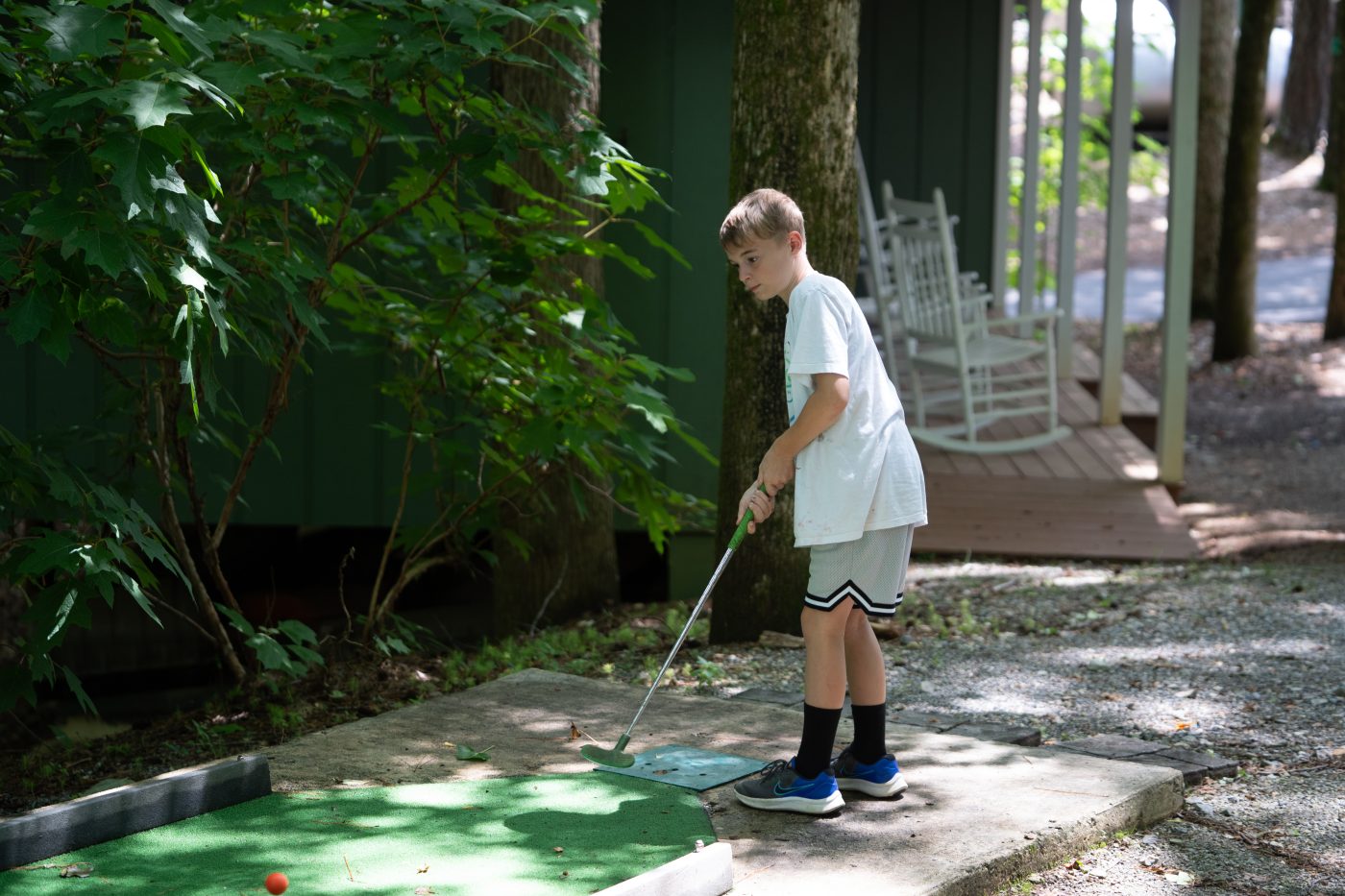 Canoeing
Today at Girls Canoeing, we had a Canoe Race and our winners were Elizabeth Downey and Evelyn Cannon.

The boys also had a race during Electives and Lassiter Silsbee won.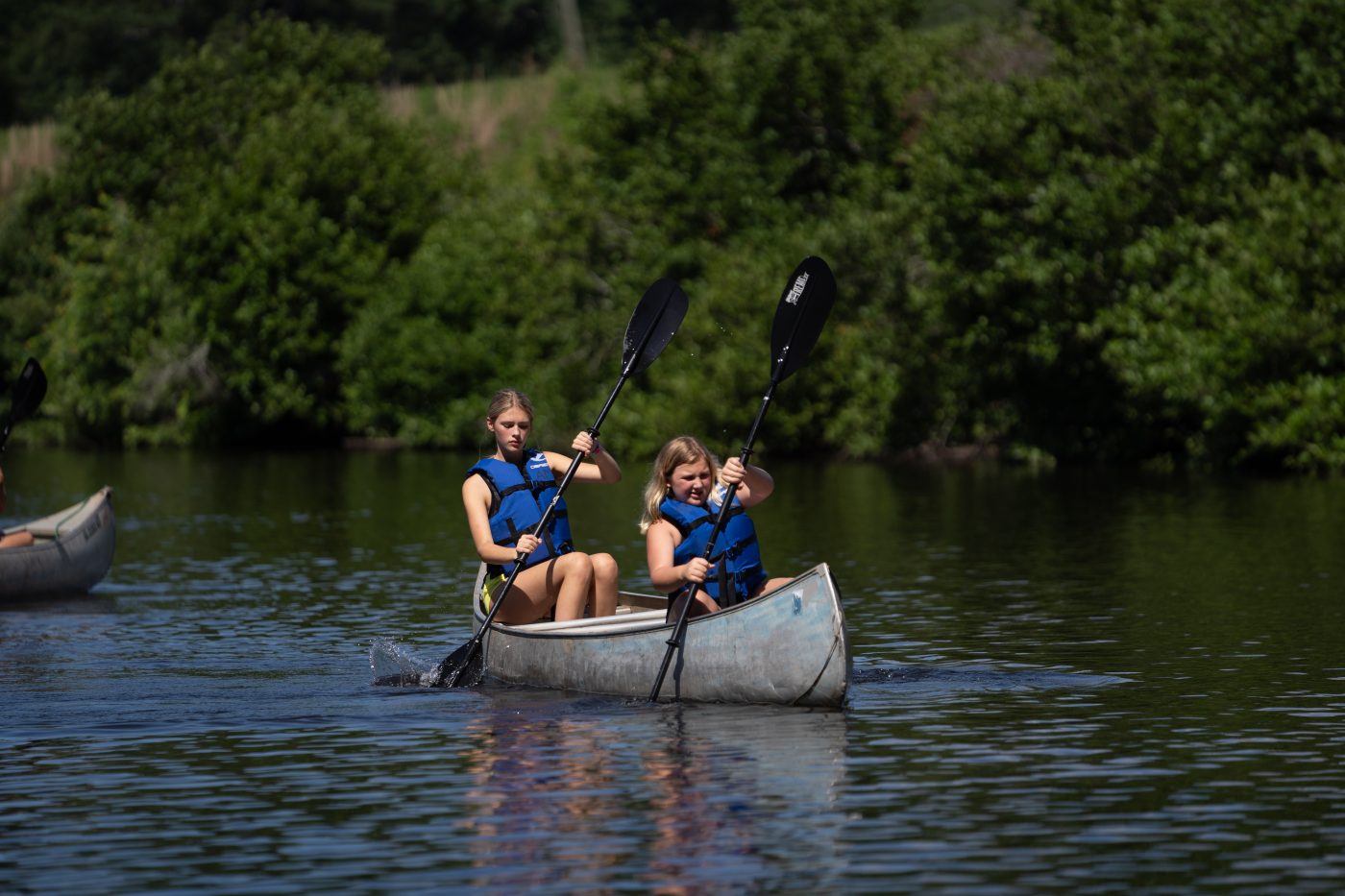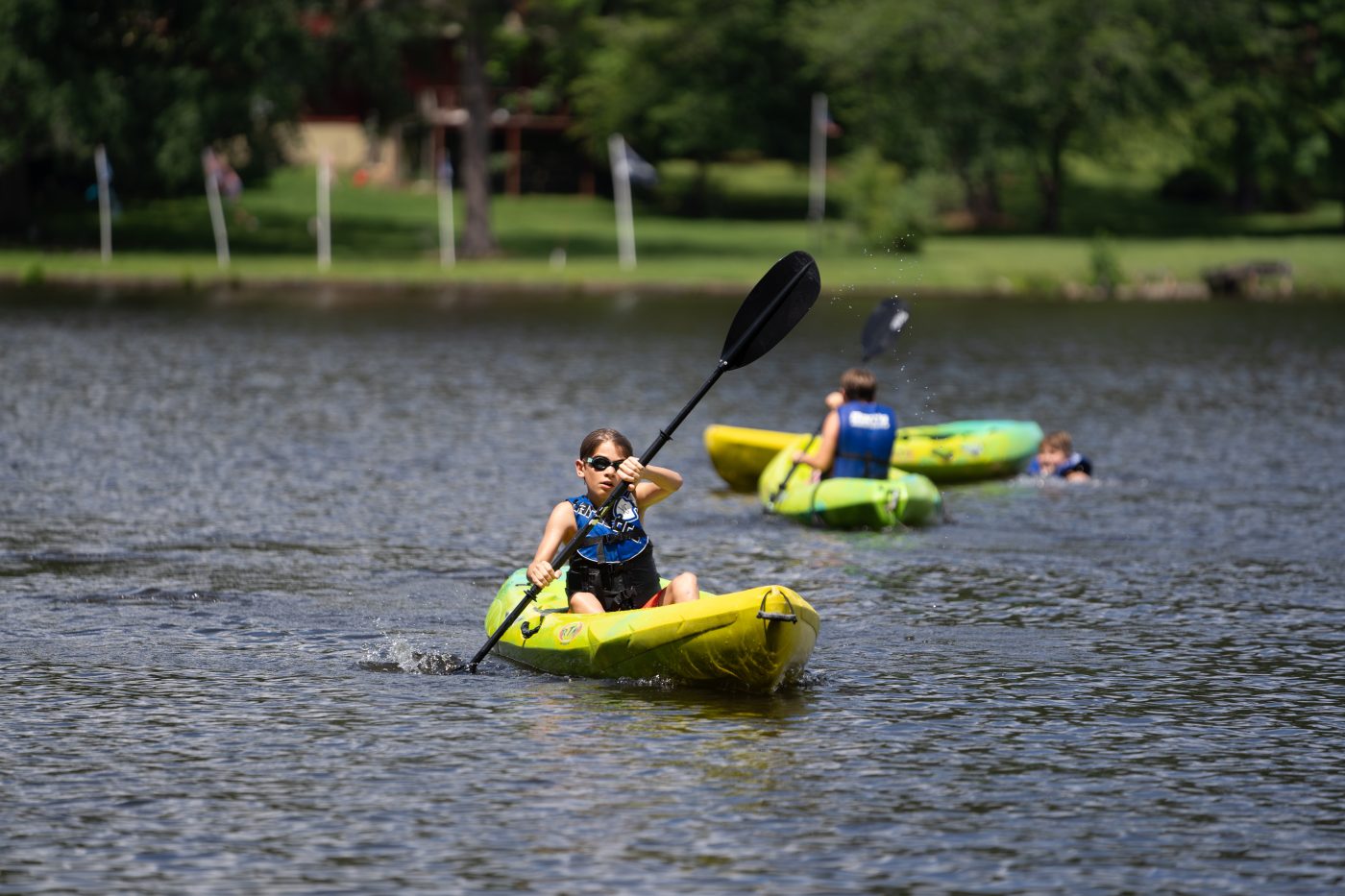 Tramps
Today at Tramps, the girls came down and passed off some classes. Lillian Cortley, Archer Adams, Savannah Longshore, Mattie Brown, and Julia Downey all passed off 3rd Class. Ginny Voss and Julia Downey passed off 2nd Class. Mary Ellen Badham passed off 1st Class.

The Bouncing Boys also made their way over to Tramps for Electives and passed off some classes. Jett Gucker, Will Vosburg, and Miles Cummings all passed off 3rd Class. Jett Gucker also passed off 2nd Class. Joe Garrett passed off 1st Class.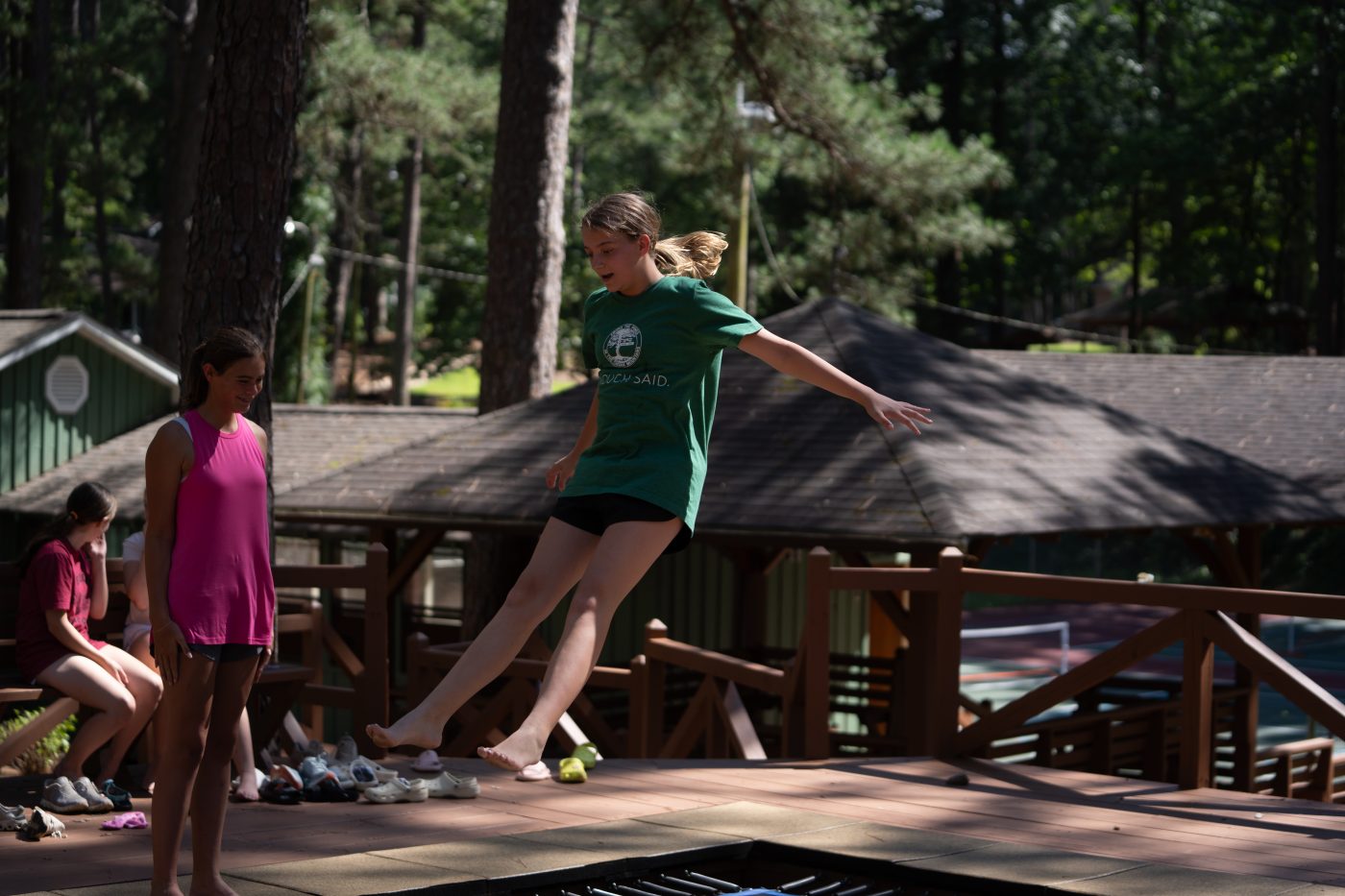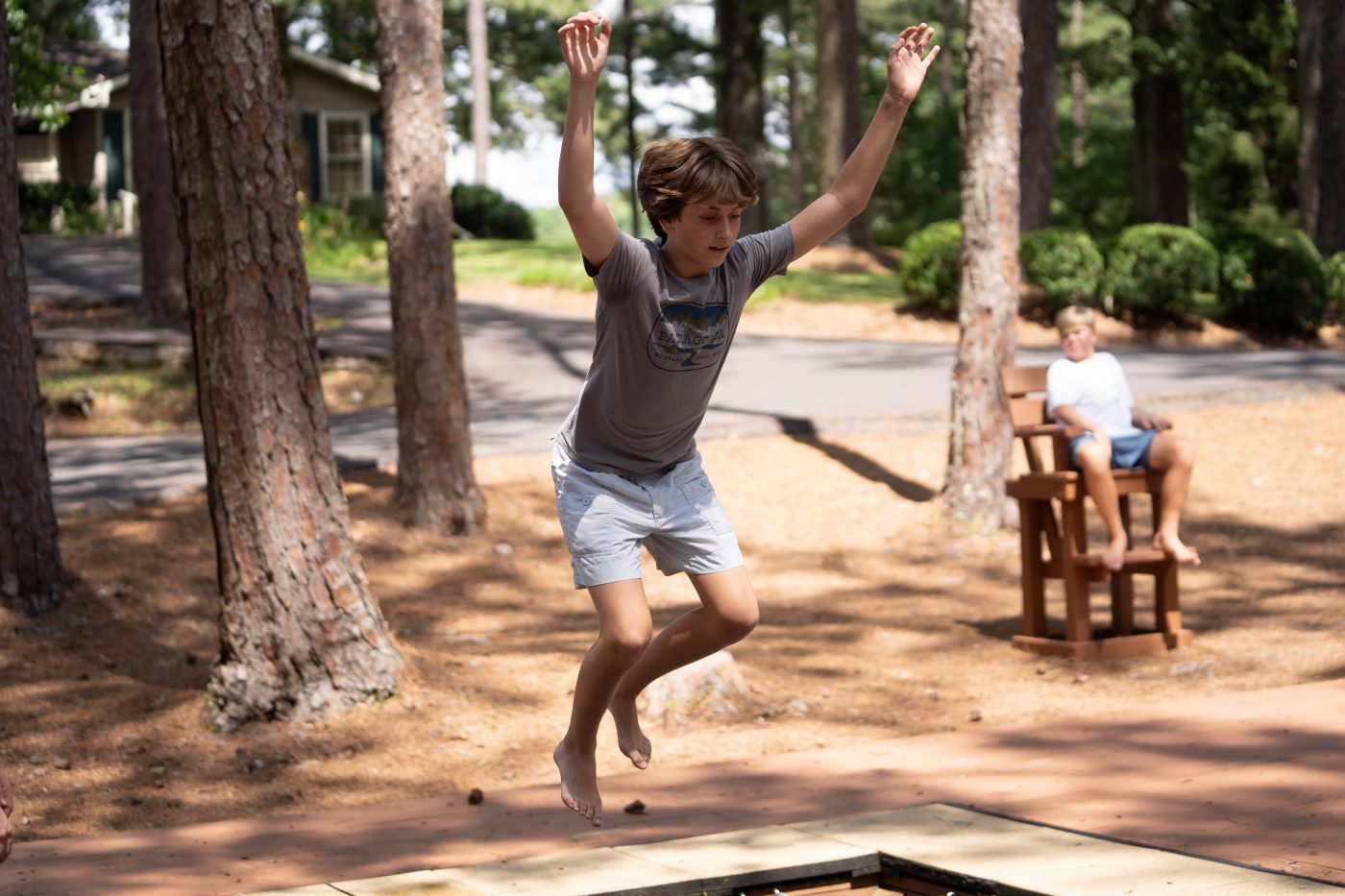 League Games
Today on the Steamy Court 1, Bea's Beasts destroyed Kate's Krispy Kremes in a vicious game of Volleyball. From the Beasts, Mary Brook Wills played like a hungry Beast. And from the Krispy Kremes, Reese Magid played like a Hot and Ready Krispy Kreme Doughnut.

Today on Court 2, Sarah Kate's Corn Nuggets crushed Lanaynay's Ladies in a crazy game of Volleyball. From the Corn Nuggets, Lila Mattei played like the most corn-filled corn nugget, and from the Ladies, Vivi Frazier played like Aba Frazier in her prime.

Today on Field 1, Mer's Mighty Masters balled over Kate's Kobras. From the Masters, Savannah Finck played like a young balla. From the Kobras, Clara Wilson played like a king Cobra.

Today on the Shady Field 2, Kinleigh's Krazy Koalas continued their undefeated season by dominating Sara Neal's Super Nachos in a fierce game of Kickball. From the Nachos, McCartney Foote played great, and from the Koalas, Evie Nash played stellar.

Today on the Soccer Field, Lucy's Leaping Leprechauns slammed Margaret's Marvelous Ten Musketeers in a slick game of Soccer. From the Musketeers, Lucy Hubbard slayed the game away. From the Leprechauns, Savannah Longshore played like the tiniest and mightiest leprechaun ever!

Today in the Hot and Sweaty Gym, Gabby's Great Billy Goats destroyed Ivey's Inquisitive Poison Dart Frogs in a nail-biting game of Bombardment. From the Goats, Kathleen Wilkinson played like a young Clarkie Wilkinson. From the Poison Dart Frogs, Anna Harrison McGehee played amazing.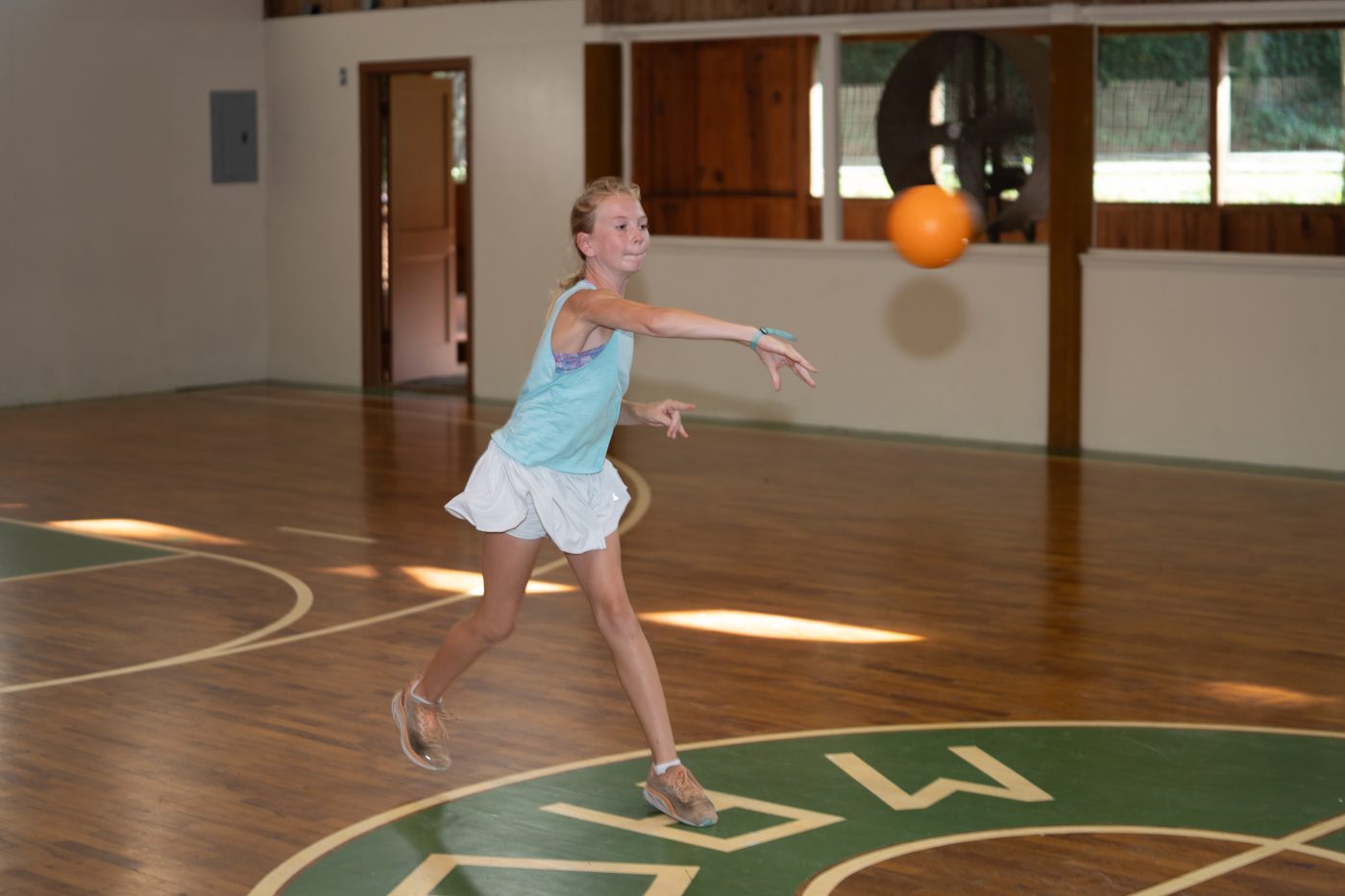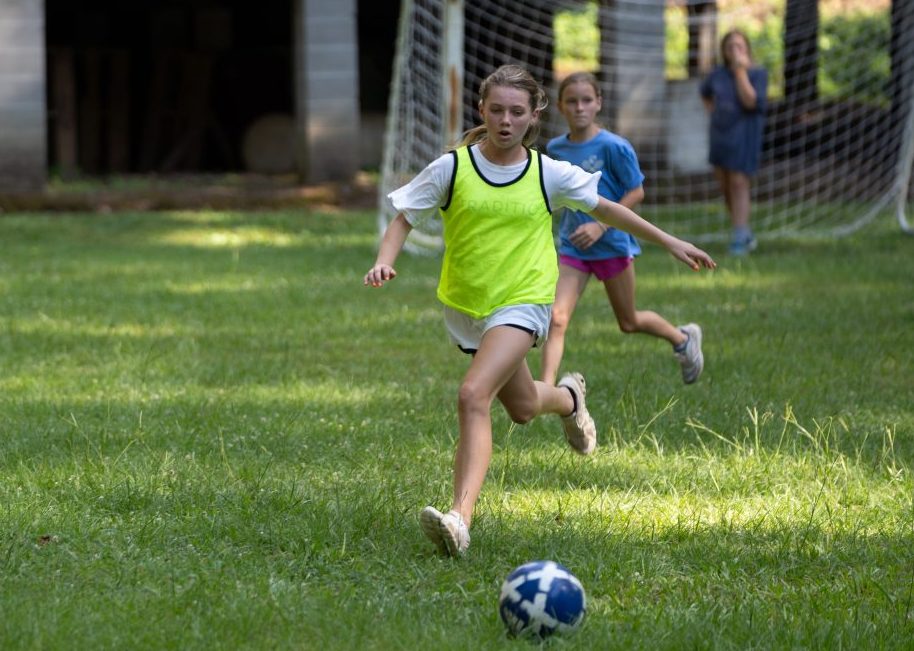 Cabin Time
Putt-Putt
Today the boys of B-3 came to the Camp Mac Green for Cabin Time and we had some Hole In Ones. Sam Warhurst, Dixon McCloy, Jace Gully, Turner Bradford, Logan Howard, and Murray Lorberbaum all got 1 Hole In One. Reeves Thagard, Thomas Cox, and Max Warhurst all got 2 Hole In Ones. Henry Goodrich, Walter Goodrich, Seth Love, and Grayson Williams all got 5 Hole In Ones. Lastly, Bennett Thagard got 8 Hole In Ones!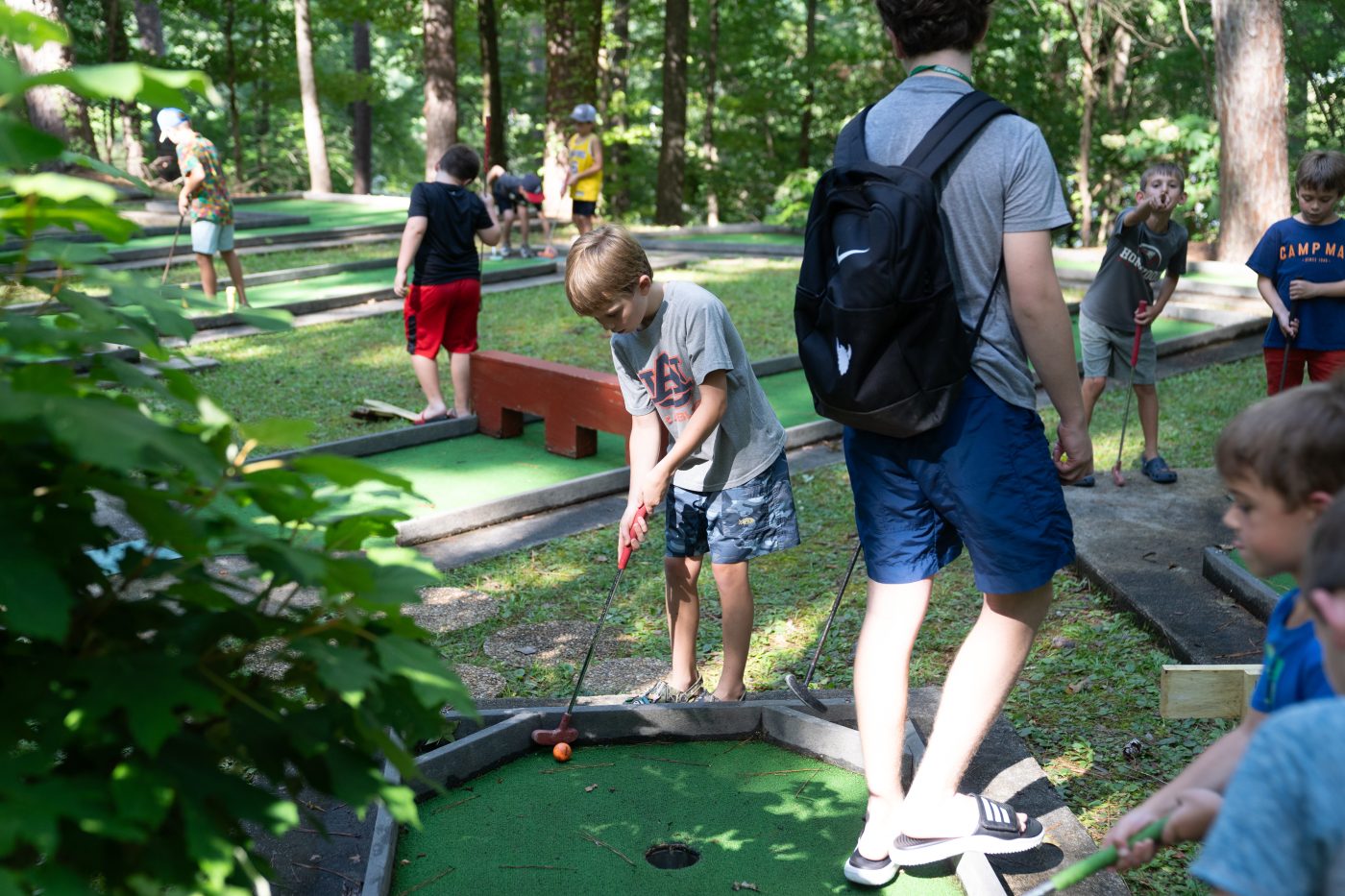 From the Dining Hall This morning, we had Bacon, Eggs, Grits, Toast, and Assorted Cereals. For lunch, we had Chicken Nuggets and Grilled Cheeses with Oatmeal Raisin Cookies for dessert. And to end the day, we had Chicken Alfredo with Garlic Toast and a Salad Bar. For Dessert, Cake was served.
Vespers
Sarah Kate Harris gave our message tonight.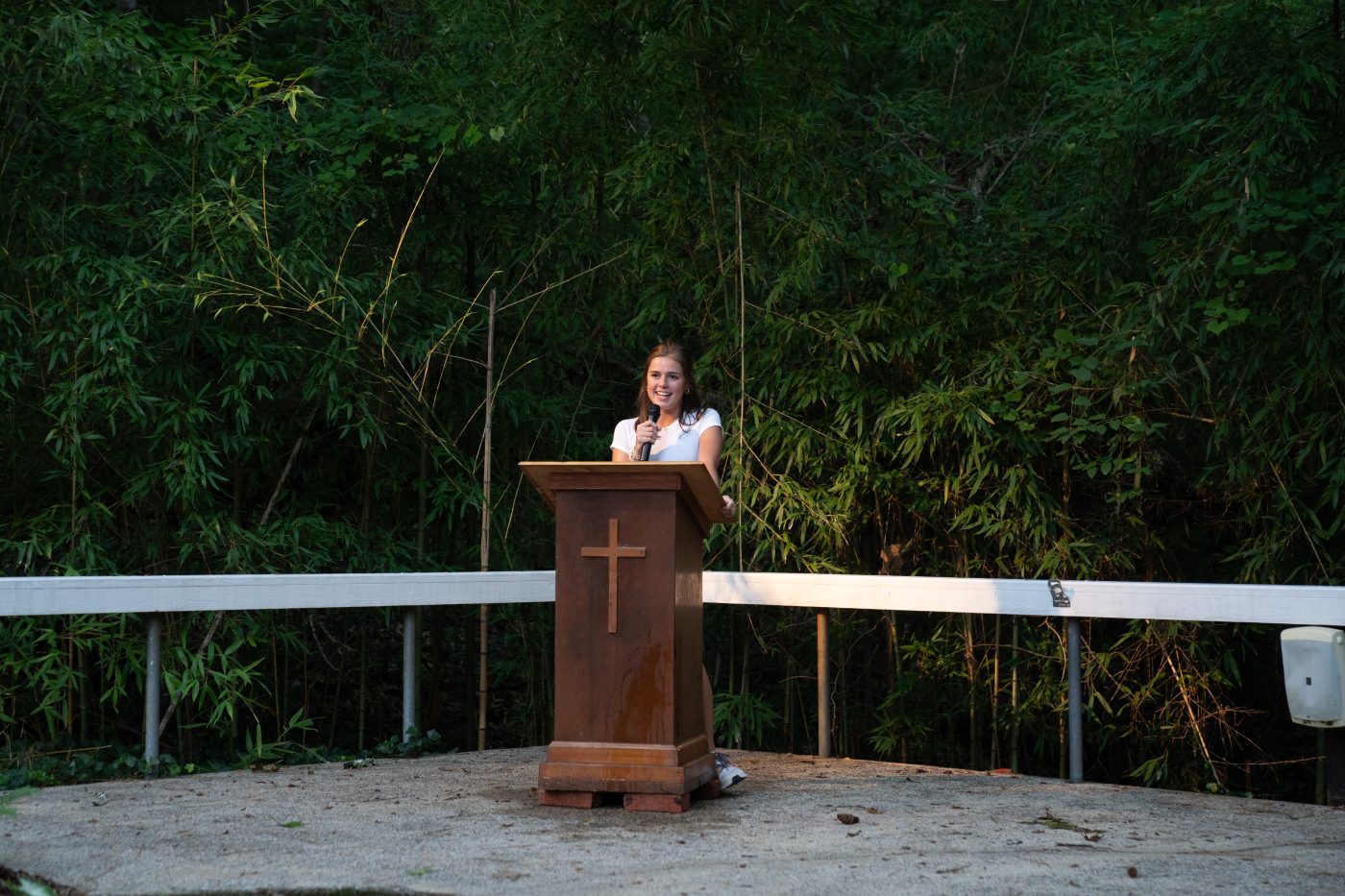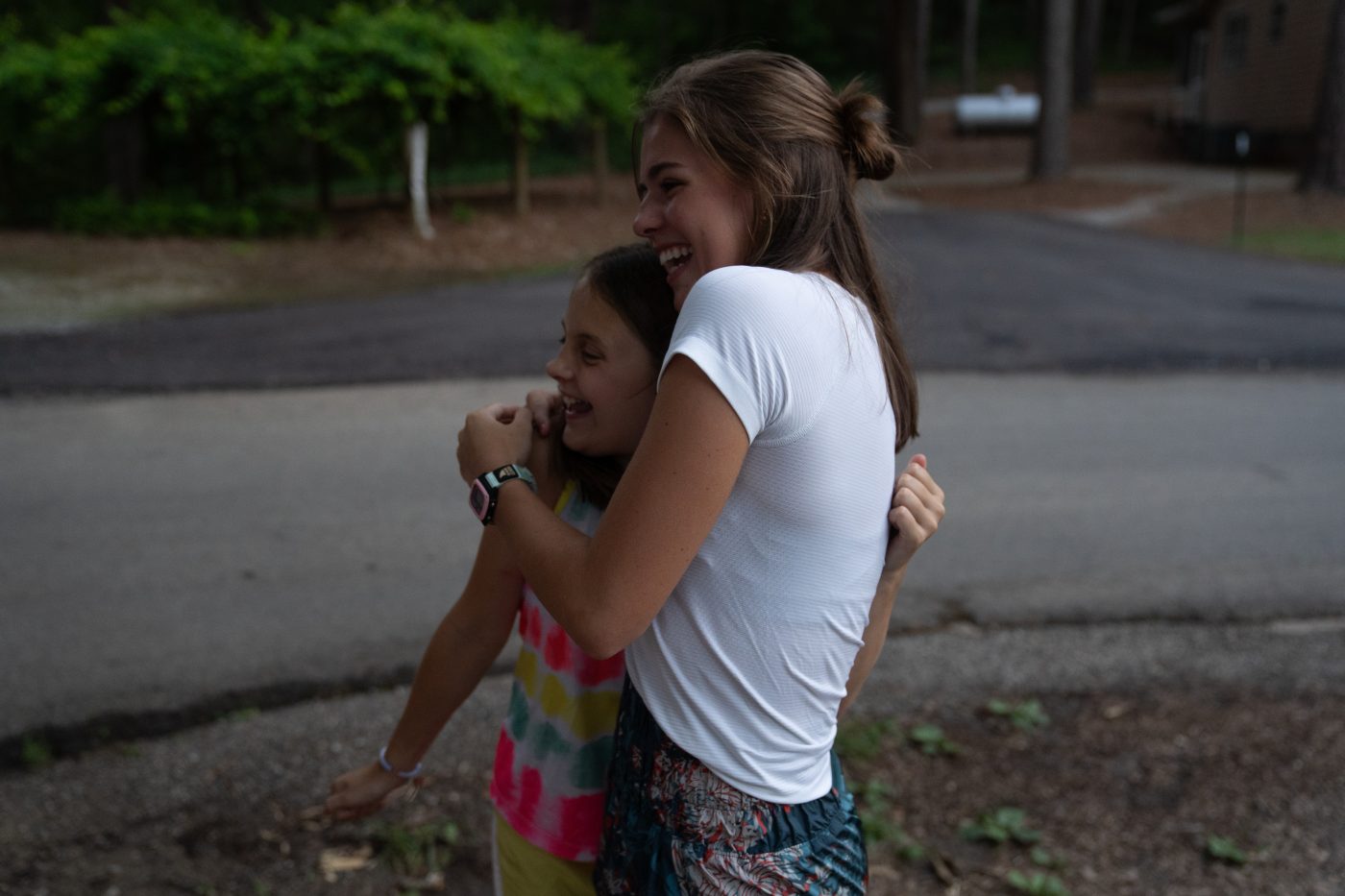 Tonight for Night Rec...
Juniors had Tall Tales and Seniors had Rec Hall!