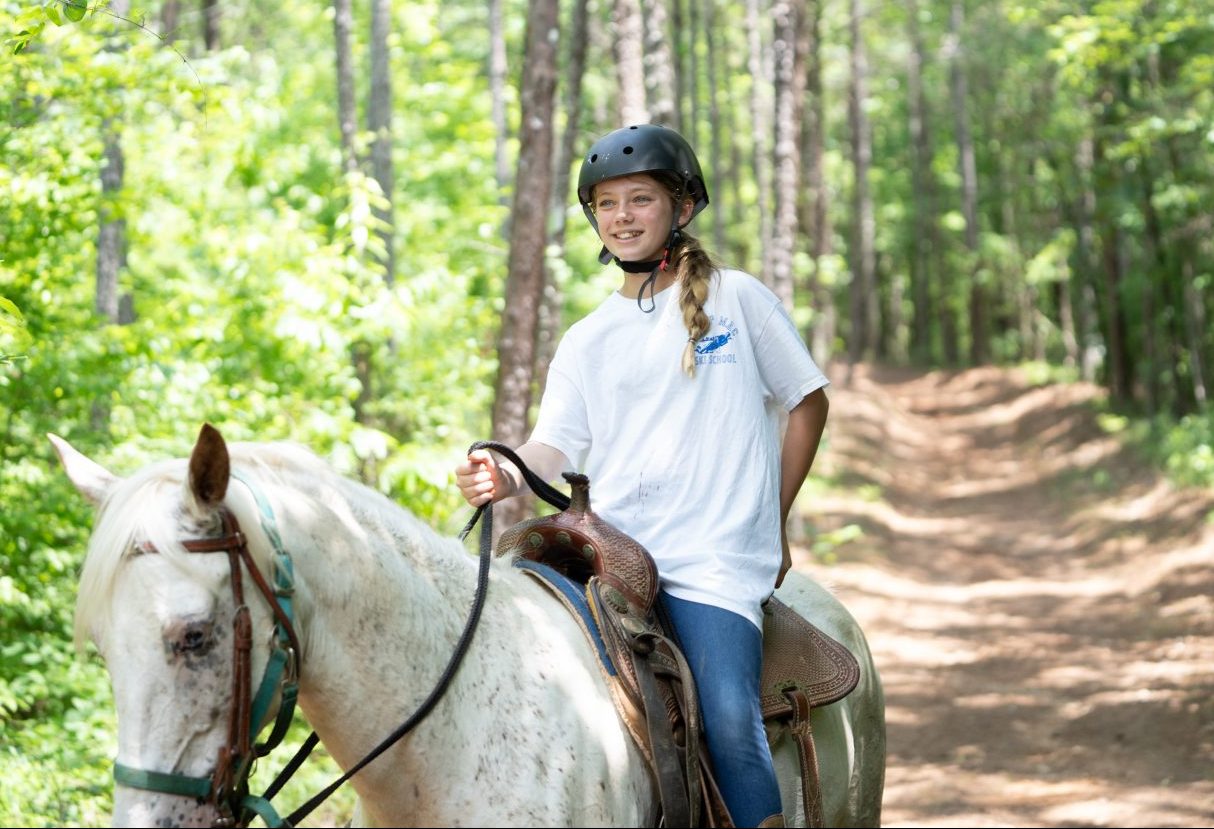 Morning Activities
Skiing
Today at Lower Lake Skiing, we had a couple boys pass off some classes! Murray Seifert passed off 2nd Class Skiing and Rex Gucker passed off 3rd Class Skiing.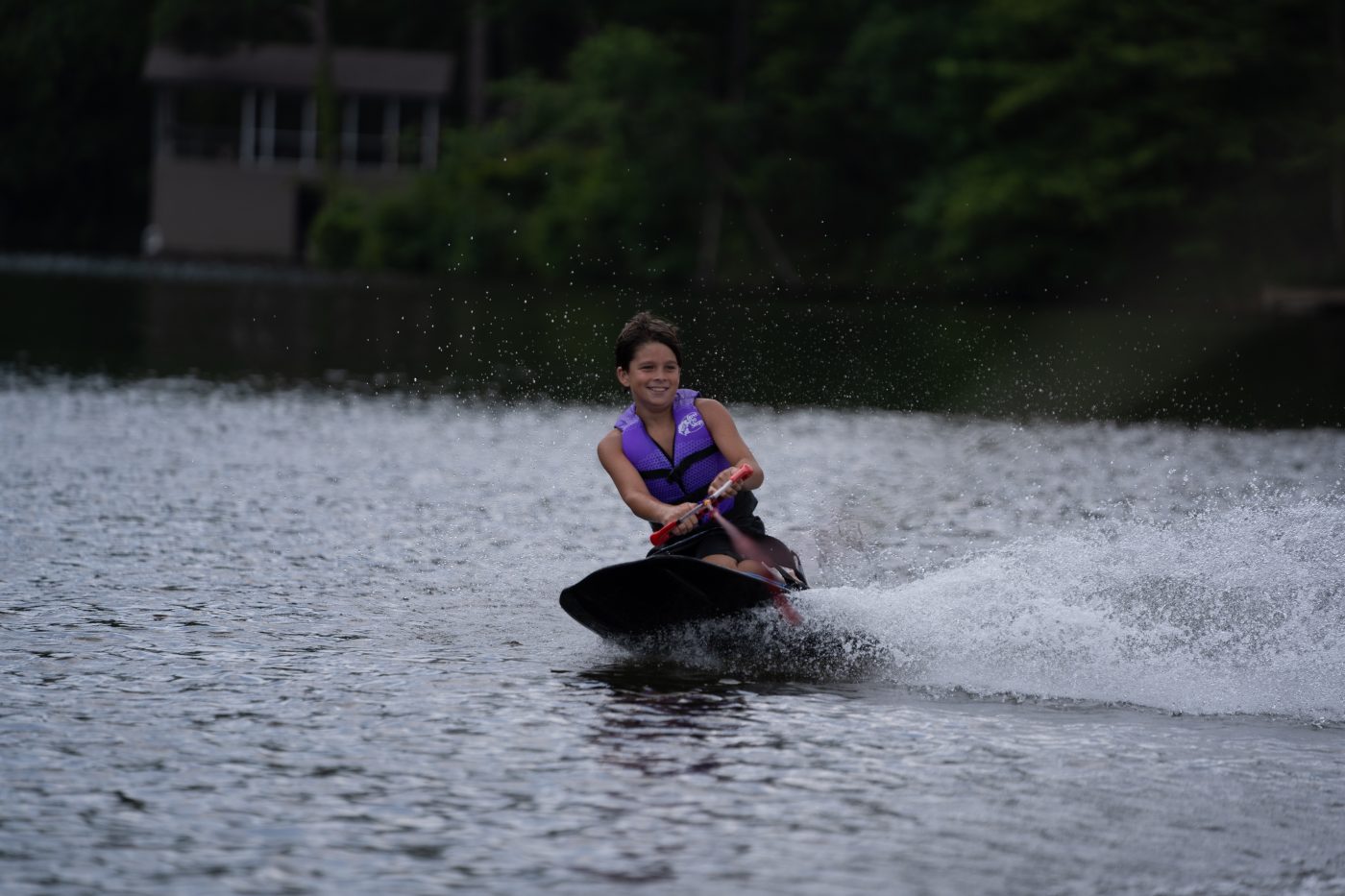 Team Sports
Today at Team Sports, the boys played some Fortnite! In 1st period with the JV boys, Team Back Pain defeated the Renegade Raiders. In 2nd period with the Hotshots, The Supremes and the Skulltroopers tied. In 3rd period with Varsity, John Wick's Sweats beat Ian's Ops. Lastly, in 4th period we had the Rookies and Team Battle Bus defeated The Double Pumps.

The winner of the "winna winna chicken dinna" was Brock Wallace!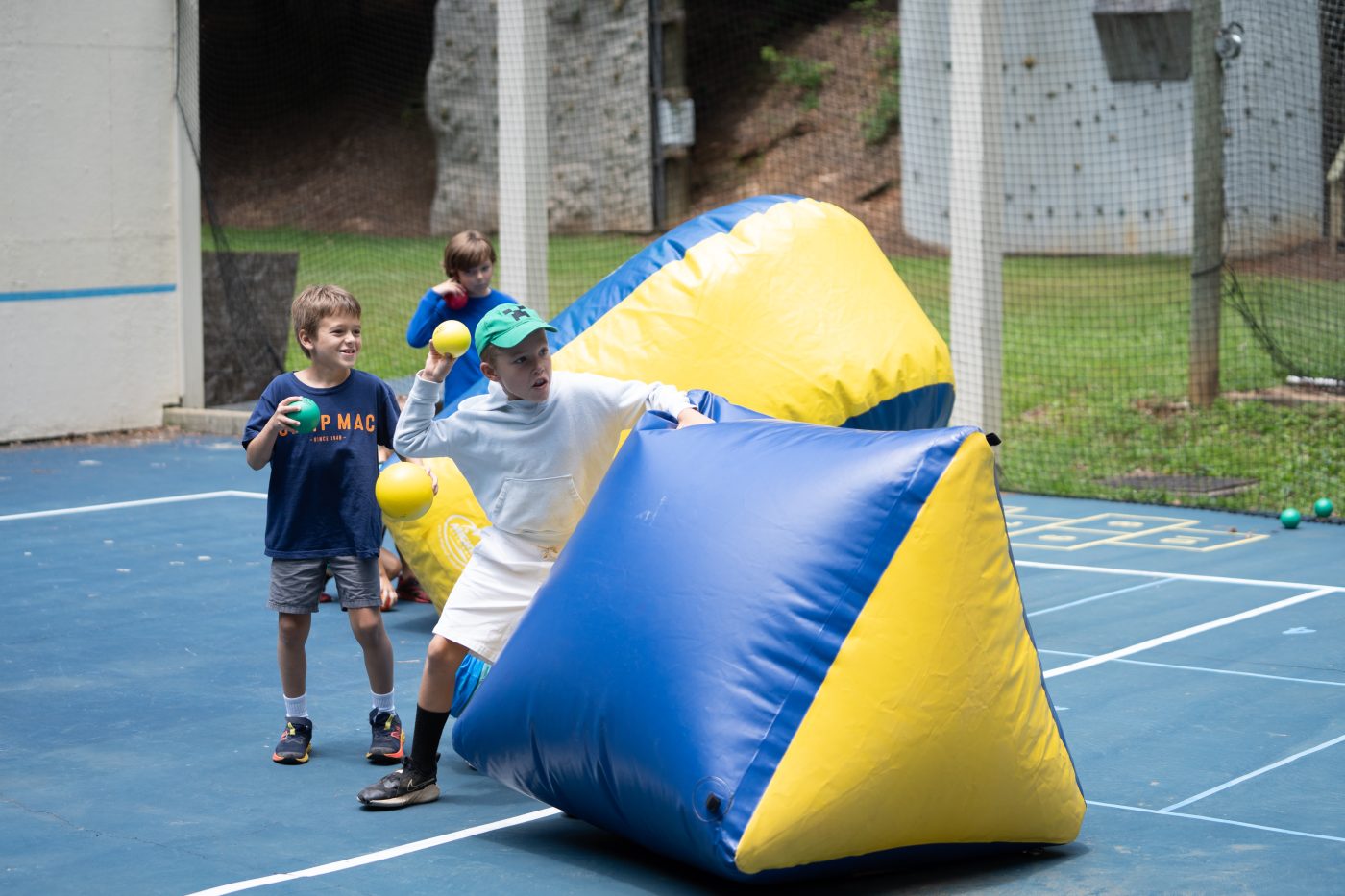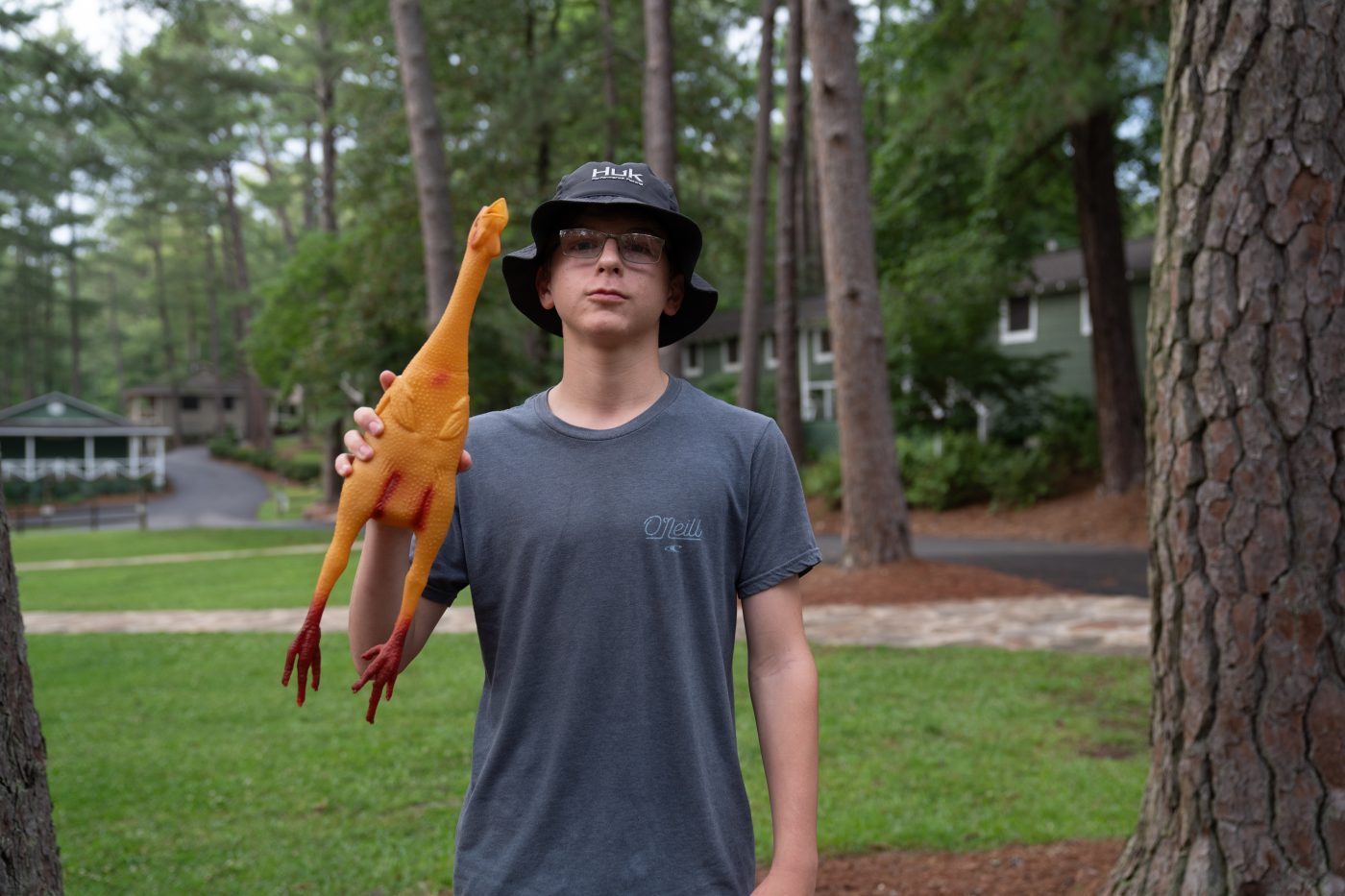 Electives
Tennis
Today the Girls made their way on over to the Camp Mac Courts to practice their Serves and Volleys. We also played some Queen of the Court and Cricket in the Cage. Kathleen Wilkinson won Queen of the Court, and Mae-Margaret Reed won Cricket in the Cage.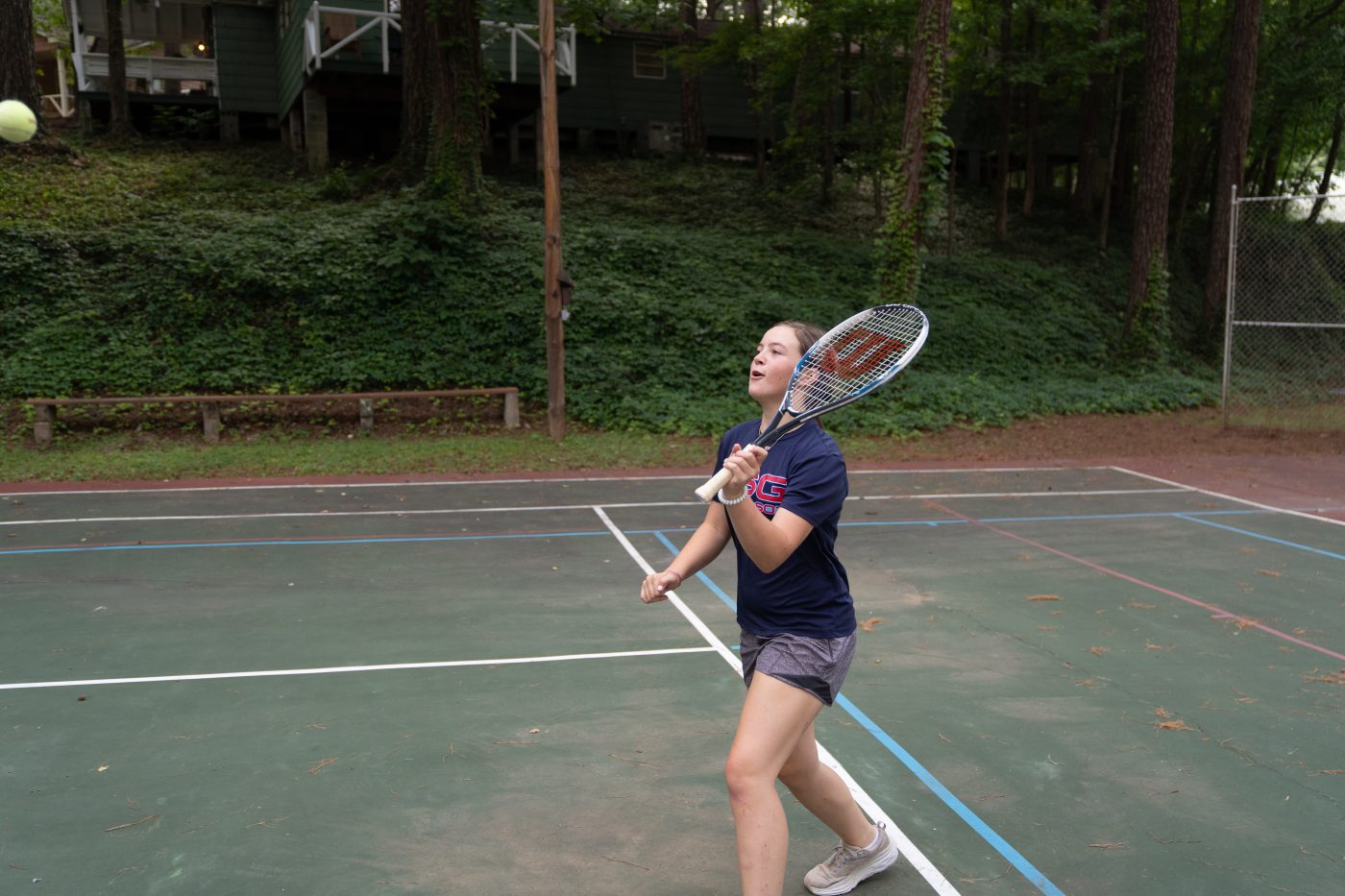 Putt-Putt
Today on the Camp Mac Green, the boys had a Green and White Tournament. The White Team, which consisted of Henri Schoenvogel, Charlie Brandon, and Mack Gunn came out victorious!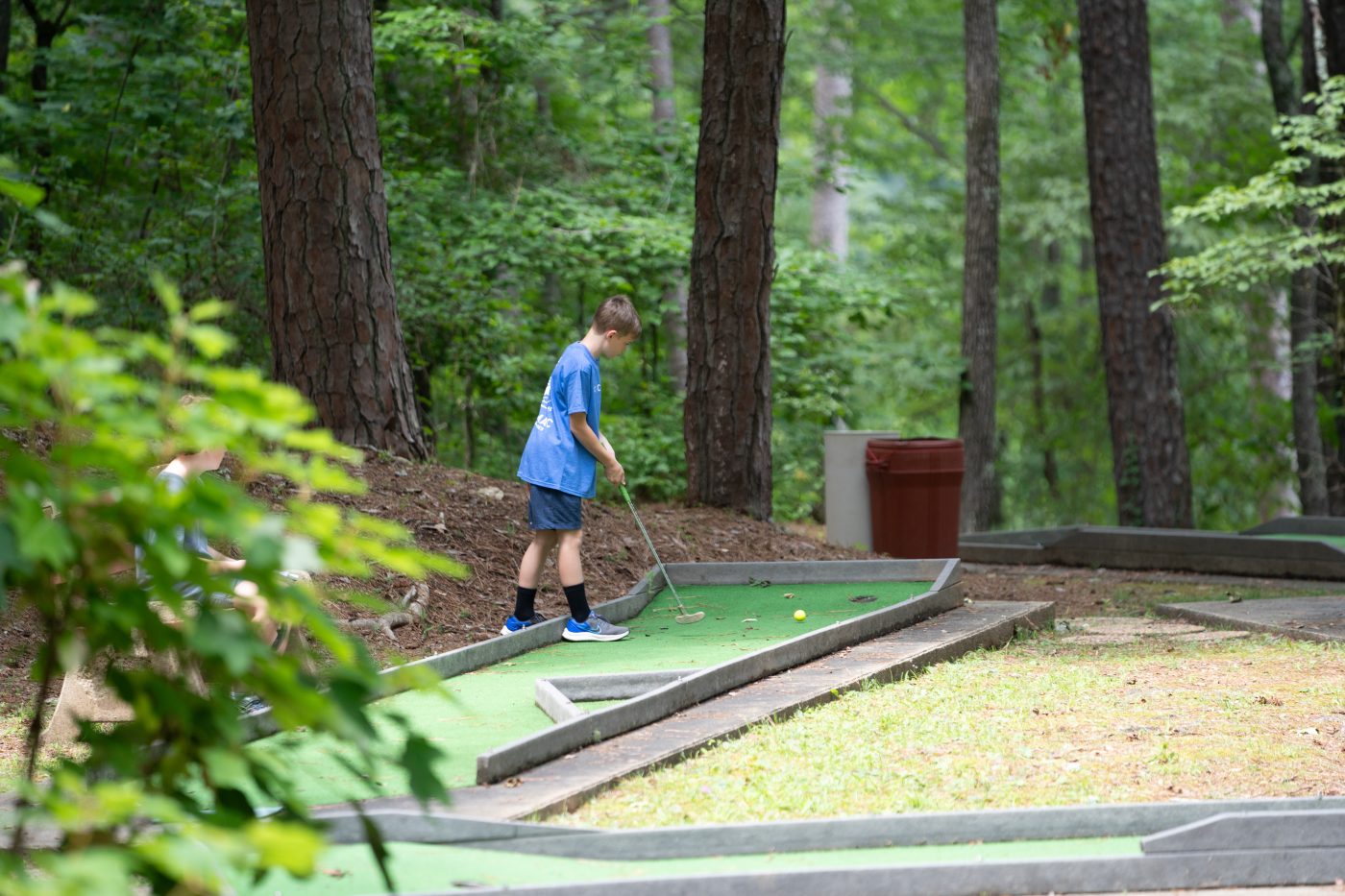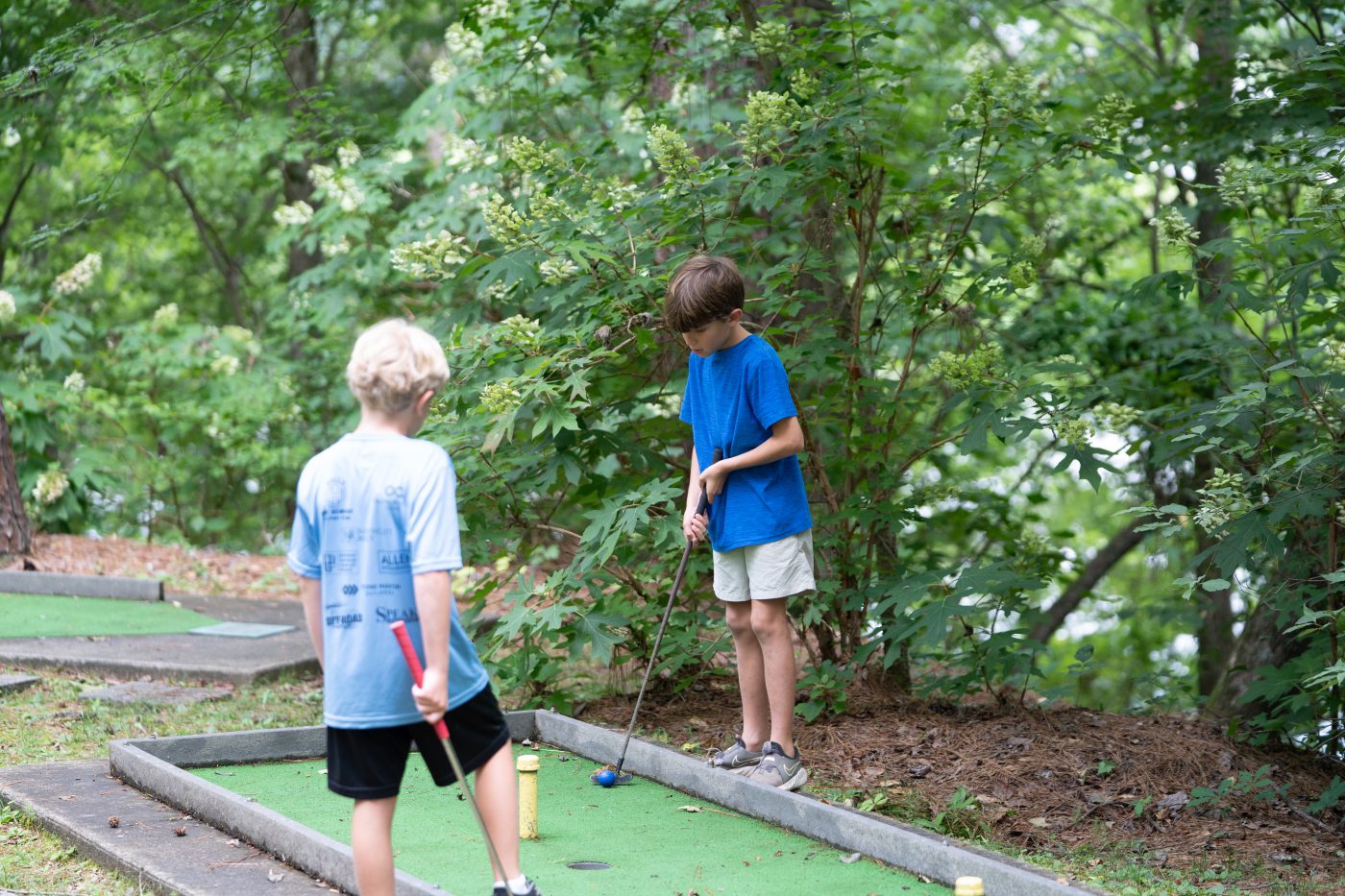 Shooting Sports
Today at Shooting sports the boys came down and shot some clays. Marshall Cummings hit 11/16. Jack Bright hit 10/16. Hails Austin hit 13/16. Crawford Badham hit 11/16. Mack Delaney hit 11/16. Skyler Crane hit 10/16. Brock Wallace hit 12/16. Rafa Johnson hit 5/16.

The boys also played a round of Steal and Brock Wallace was the winner.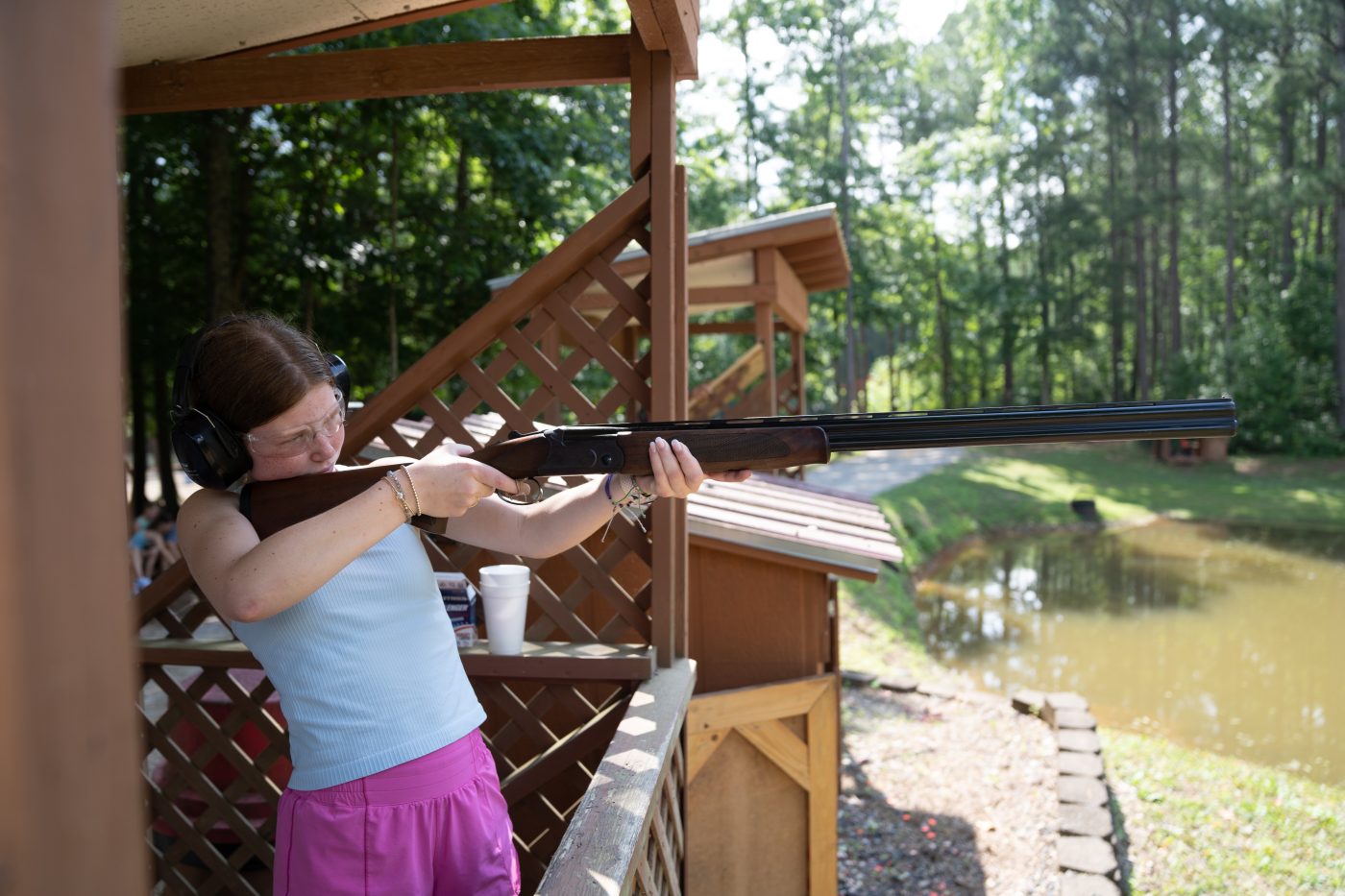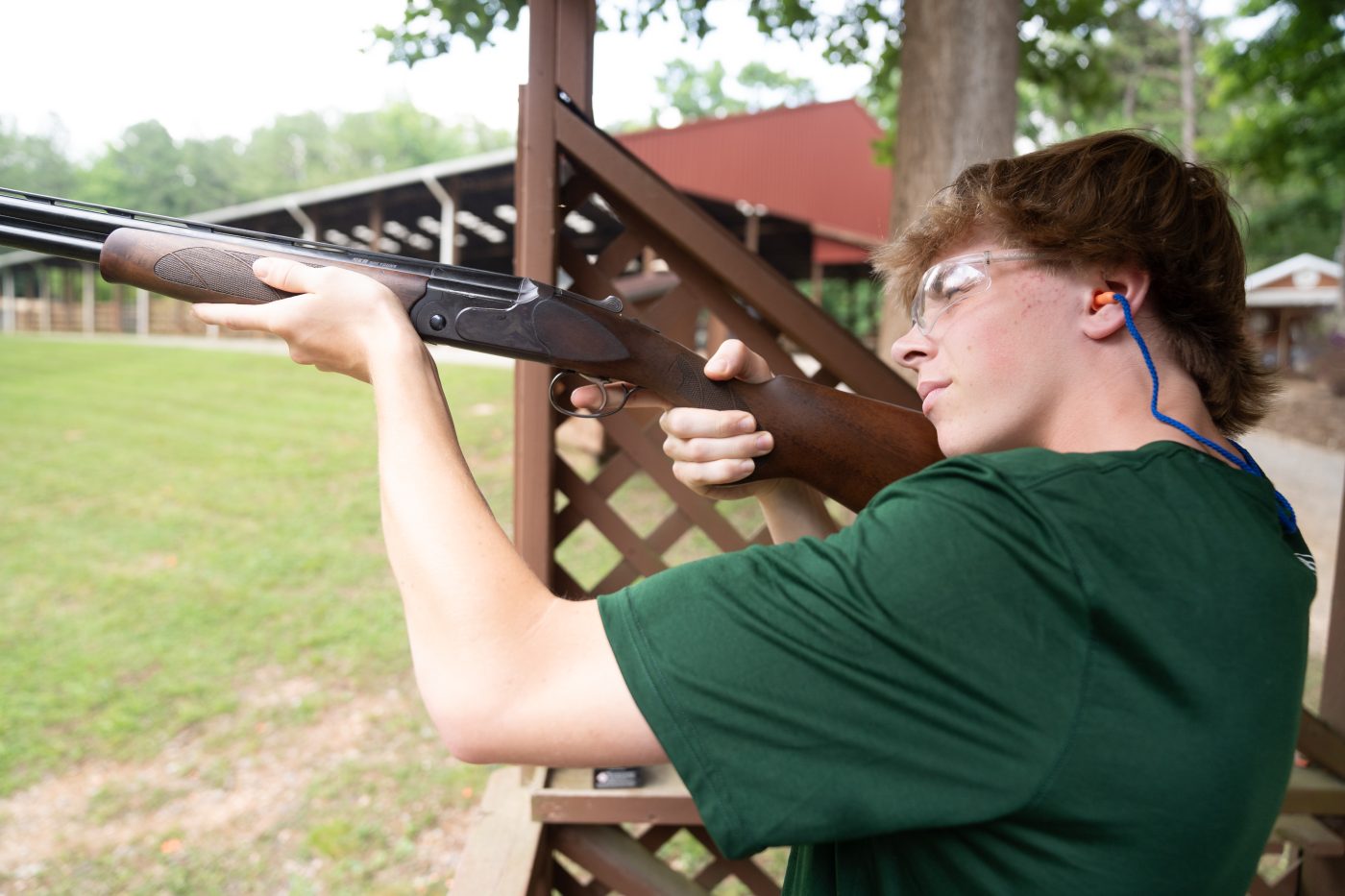 Tramps
Today at Tramps, the boys had a blast. Jett Gucker passed off 1st Class.

The Girls also bounced on over to the Camp Mac Trampolines and passed off some classes. Annie Carrington, Brady Wall, and Kaygan Frith all passed off 3rd Class. Mattie Brown and Annie Carrington passed off 2nd Class.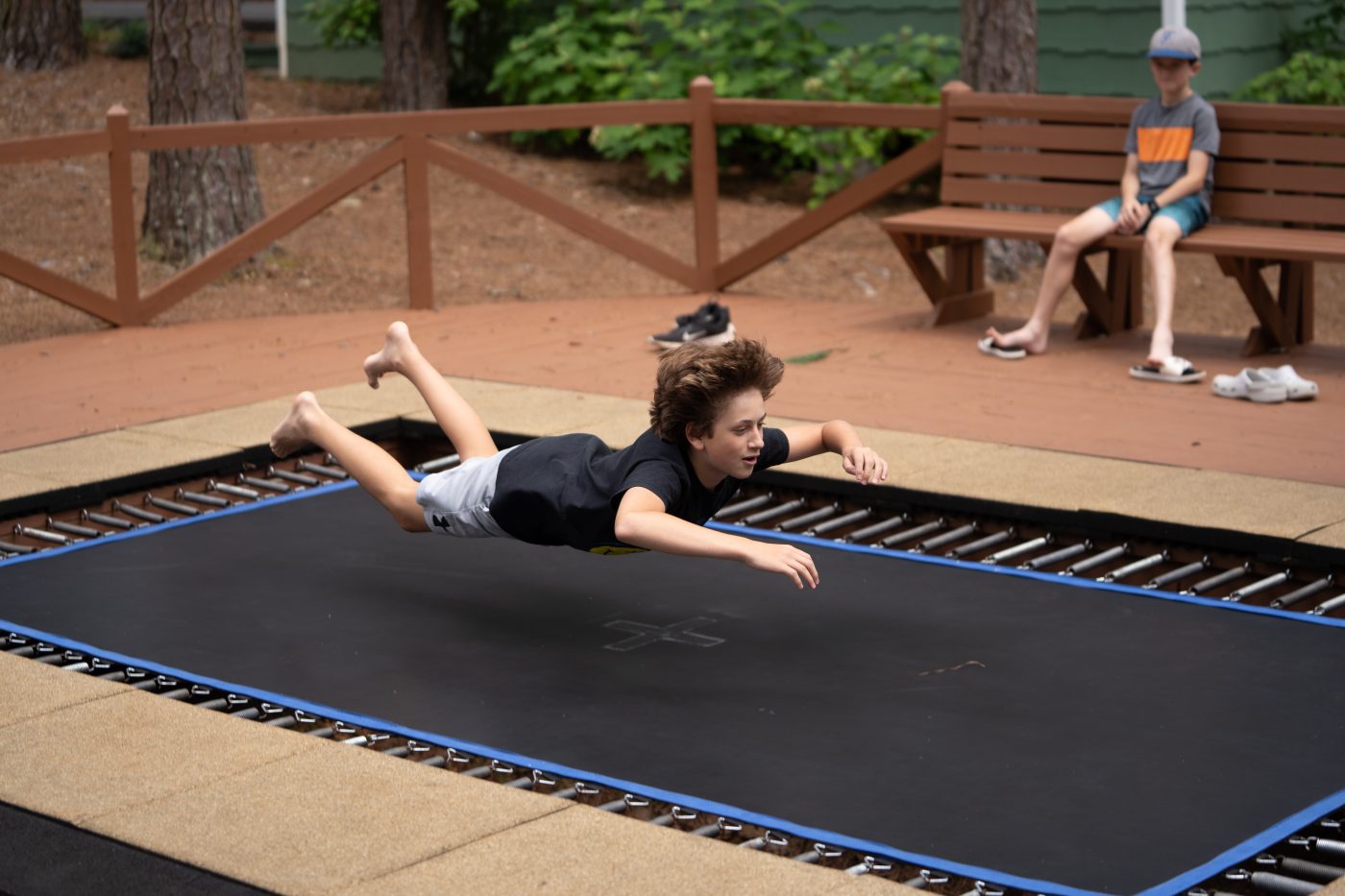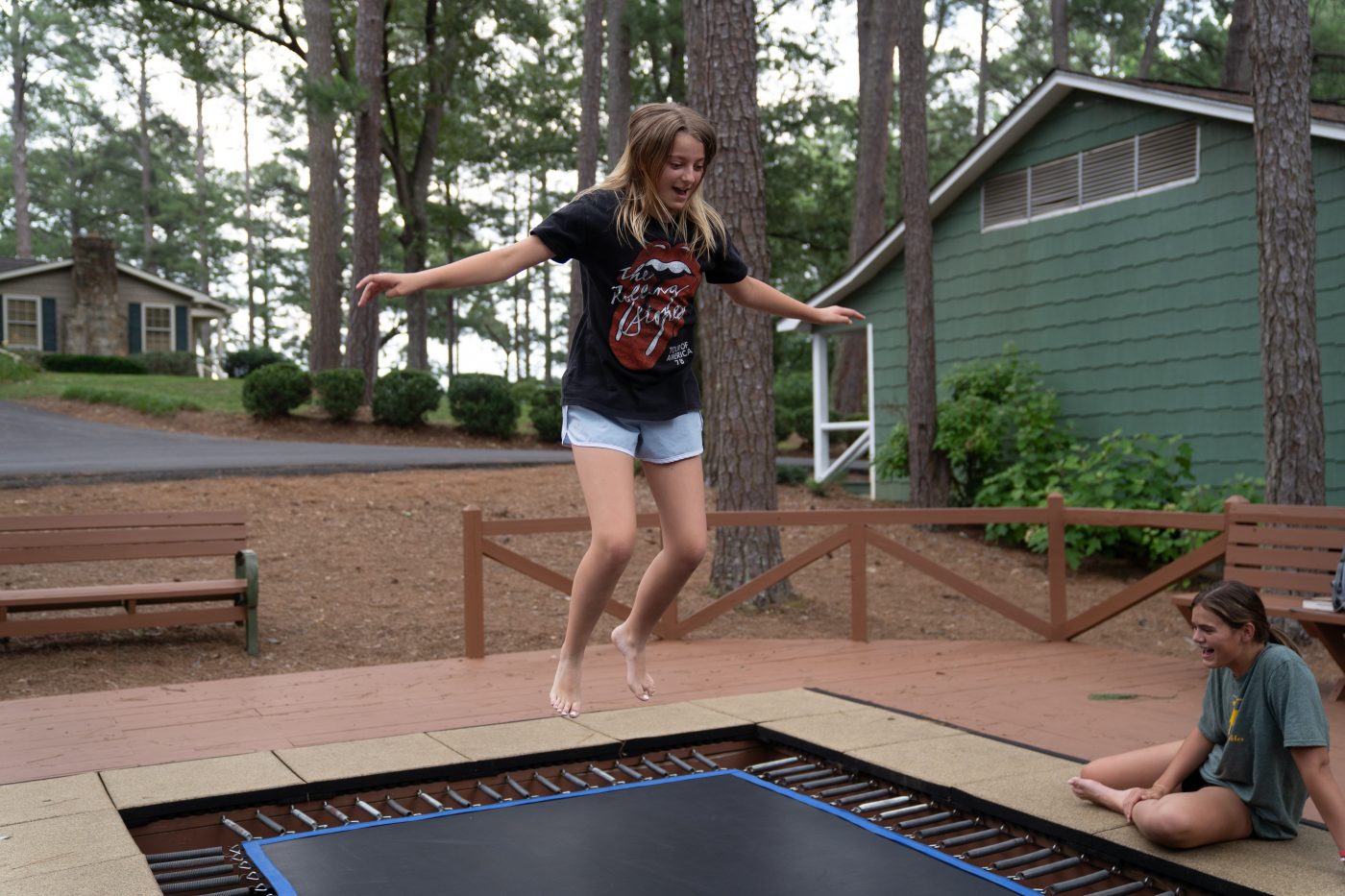 League Games
Today on the Slippery Court 1, Boon's Boomers slid their way to victory over Spencer's Snakes. From the Boomers, Henry Goodrich played like a Great Camp Mac Day. From the Snakes, Beau Huddleston played like Michael Jordan.

On Court 2, Bruce's Killer Hornets defeated the Angry Tacos in a very interesting game of Newcomb. Walter Goodrich was the MVP for the Hornets and he played like a prime Benji Sokol. For the Angry Tacos, Clifford Tillman played spectacular.

Today on the Swampy Field 1, MacGregor's Monkeys dominated Gray's Anatomy Season 2. From the Monkeys, Harrison Walker played like a Chimpanzee. And from the Anatomy, Jeb Braxton played like a well functioning nervous system.

Today on the Wet Field 2, Ian's Iron Eagles barely beat George's Curious Georges in a nail biting game of Softball. On the Curious Georges, Mason Lark played good. On the Iron Eagles, Bo Giordano played like a young Bruce Downey.

On the Muddy Soccer Field, Benji's Big Steppas stepped on Zach's Zebras in a high scoring game of Ultimate Frisbee. For the Zebras, Micah McIntyre's skill shined through the rain. From the Steppas, Will Vosburg played like a young Jerry Judy.

In the Completely Dry Camp Mac Bombardment Arena, Fieldler's Trashfrogs squeezed past Basil's Burritos in a classic game of Catch and Throw. From the Trashfrogs, Eli Sweeney played like the superior Sweeney. From the Burritos, Christian Gray played like a warm and tasty bean burrito from Taco Bell.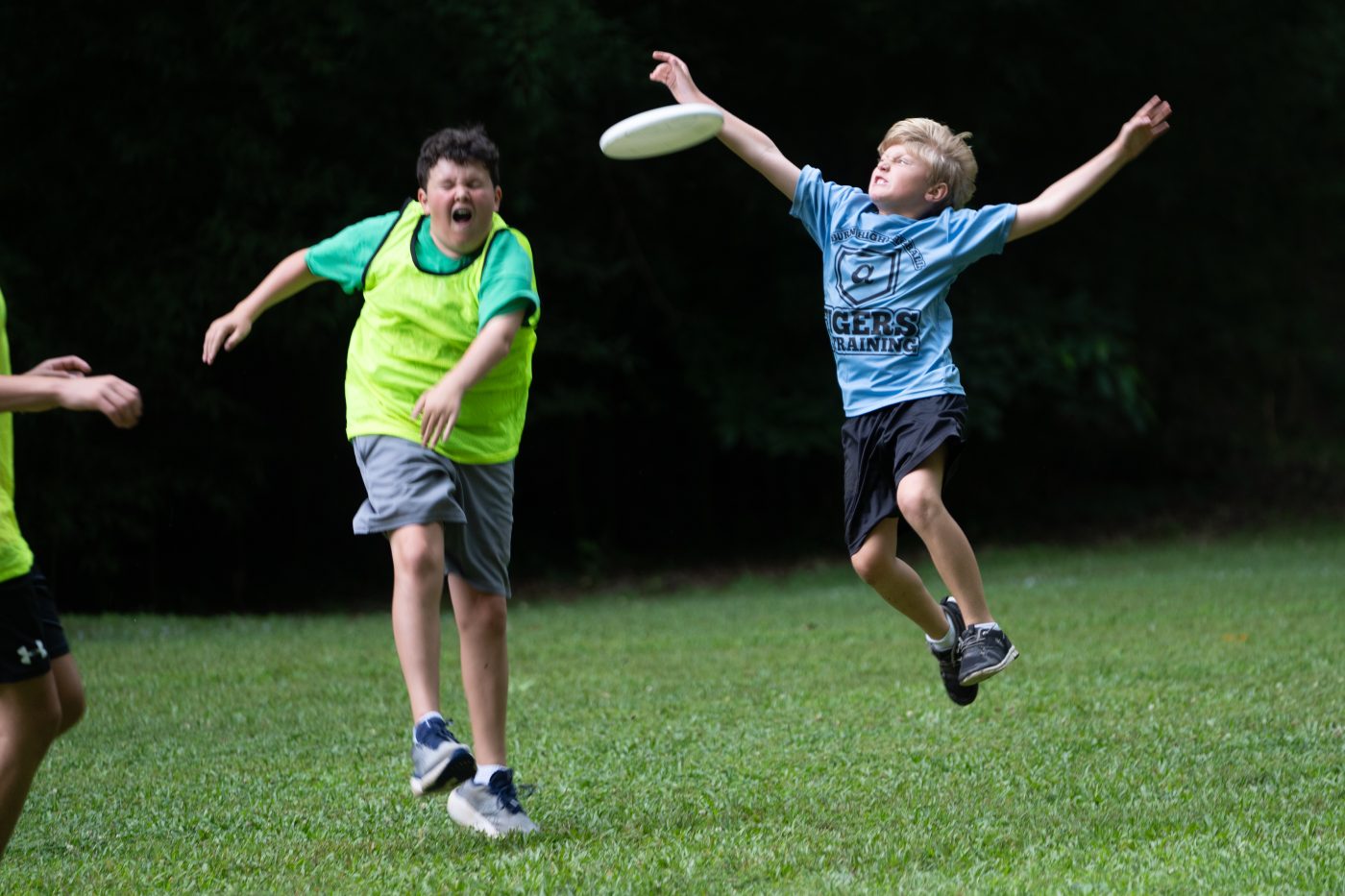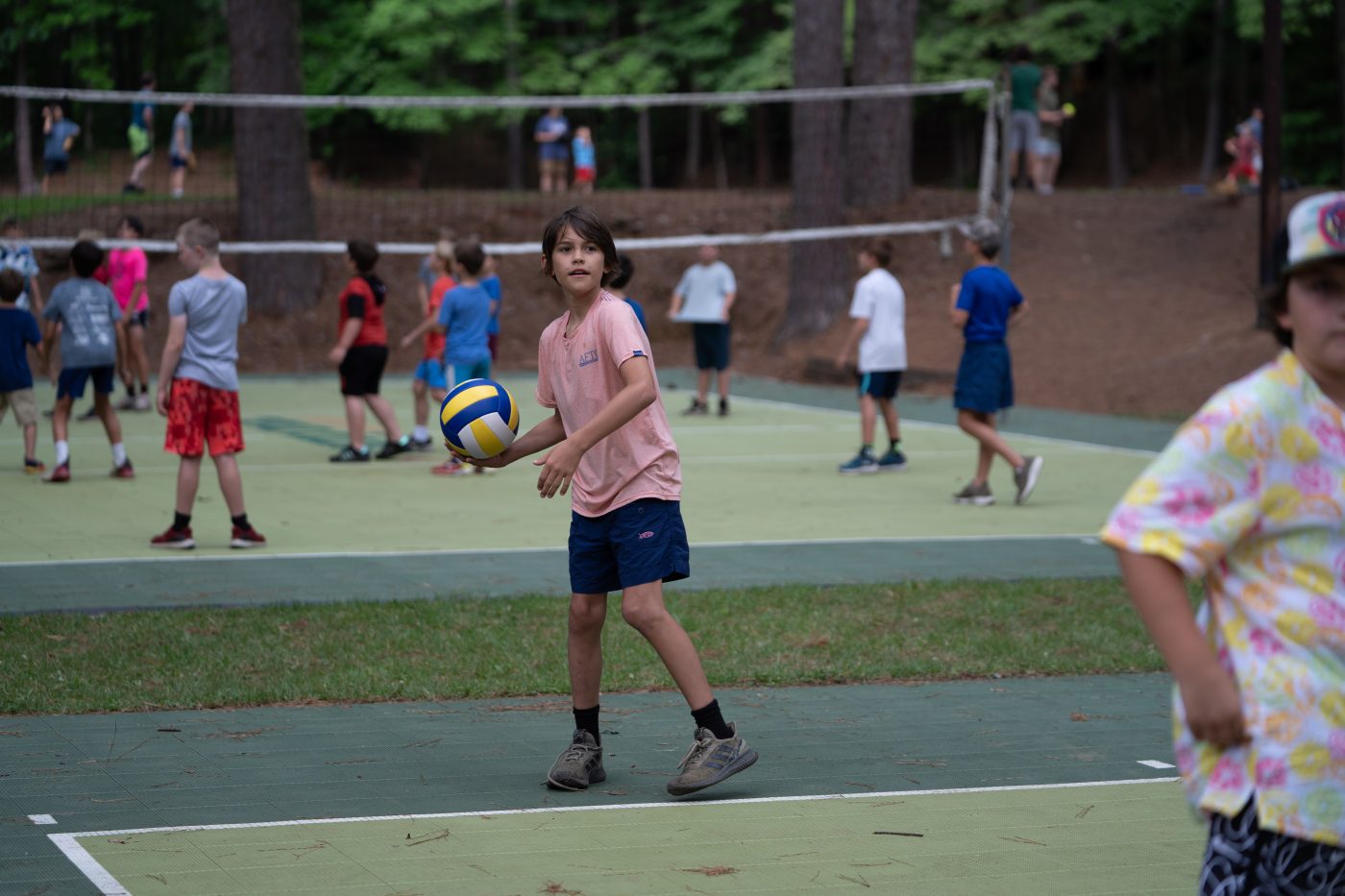 Cabin Time
Fishing
Today for Cabin Time, G-4 came on down to the Old Camp Mac Fishing Hole and caught some fish. Clara Wilson and Evie Nash each caught 1 fish, and Rawlins Jordan caught 2 fish.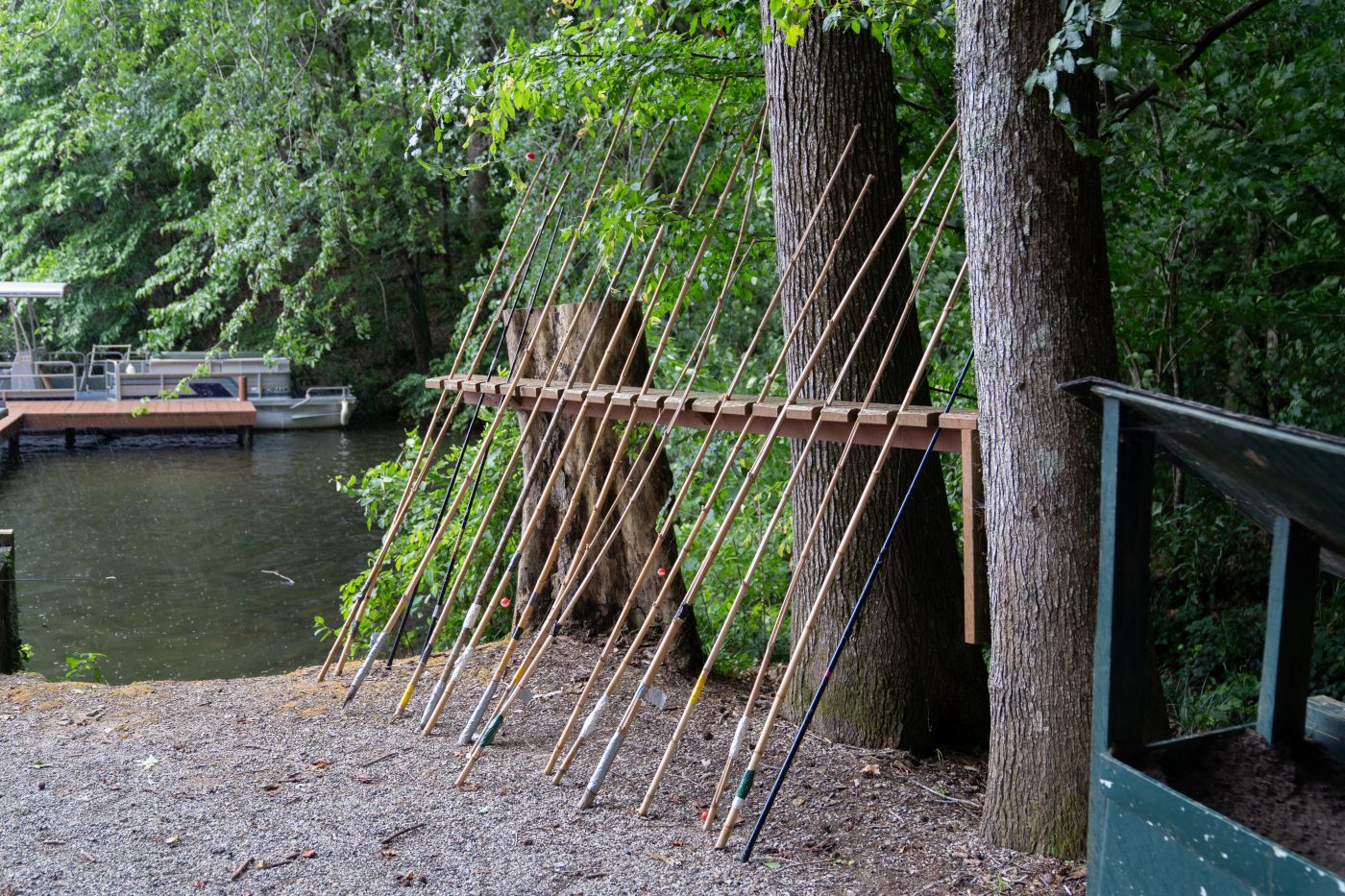 From the Dining Hall This morning, we had Sausage, Eggs, Grits, Biscuits, and Assorted Cereals. For lunch, we had Hamburgers and French Fries with Lettuce, Tomato, Cheese, Onions, Pickles. For dessert, we had Chocolate Chip Cookies And to end the day, we had Beef Stroganoff with Spiced Apples, English Peas, Rolls, and an optional Salad Bar.
Vespers
Ian Sweeney gave our message tonight.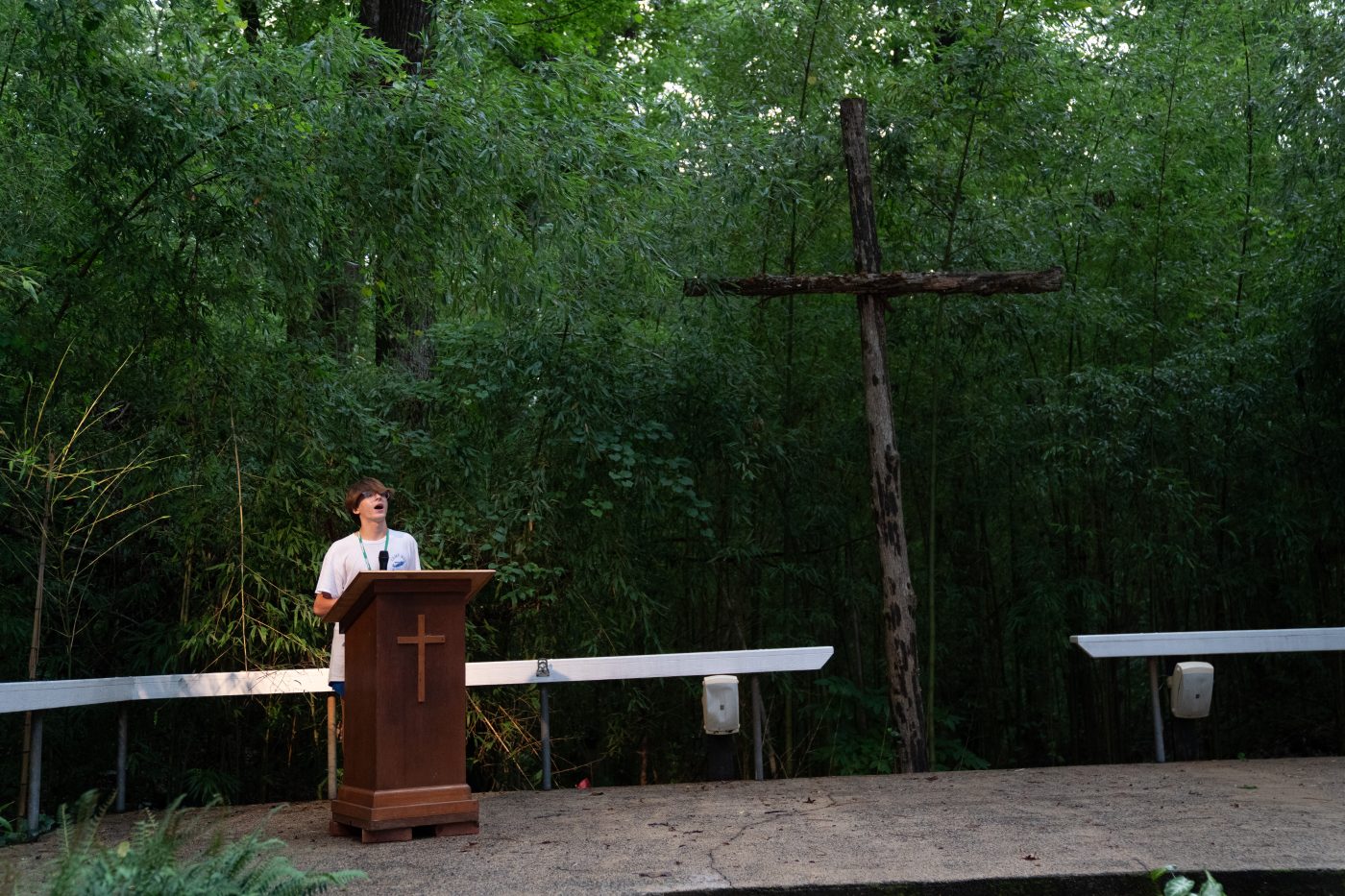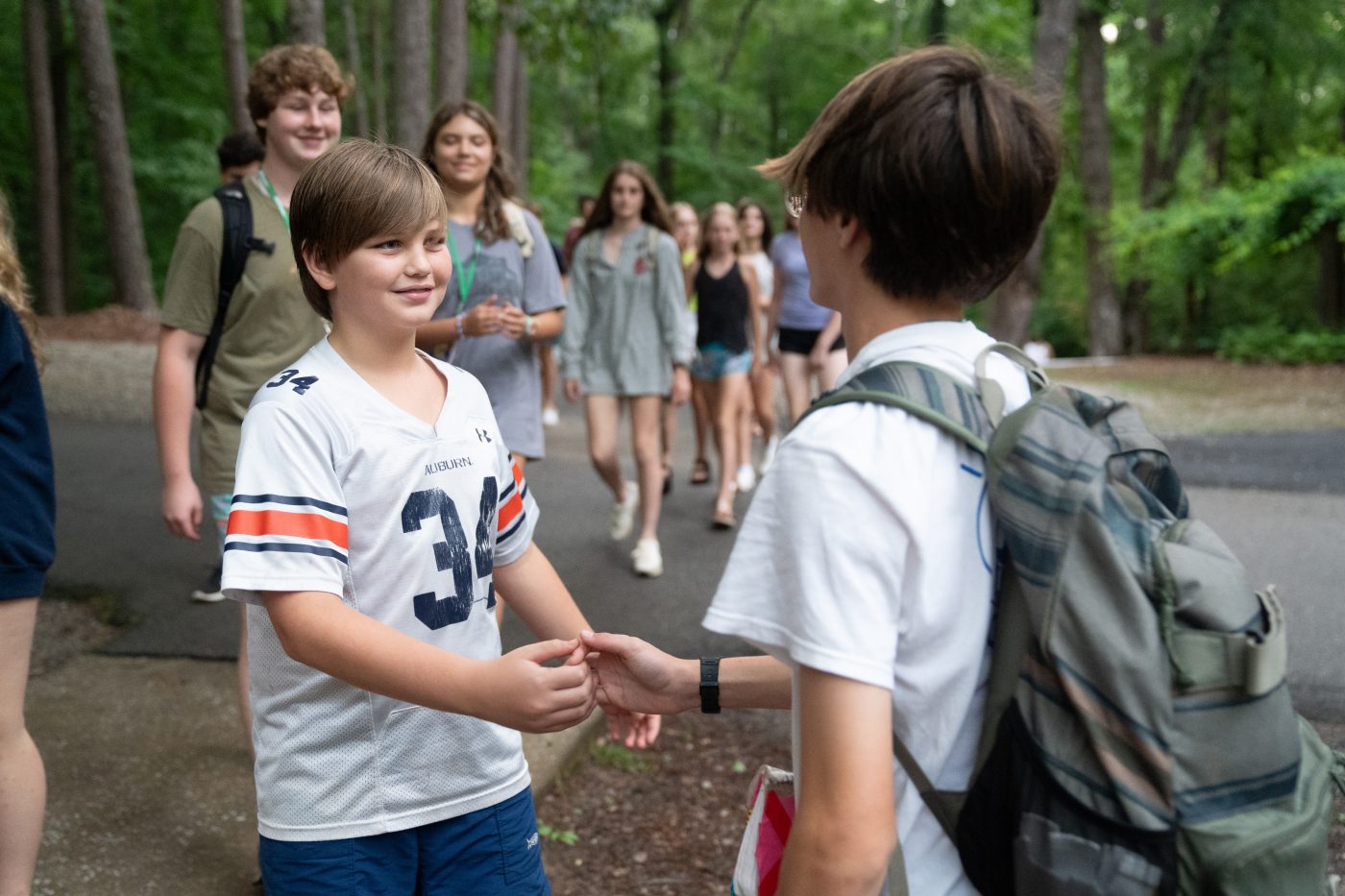 Tonight for Night Rec...
Juniors had Rec Hall and Seniors had Courts!