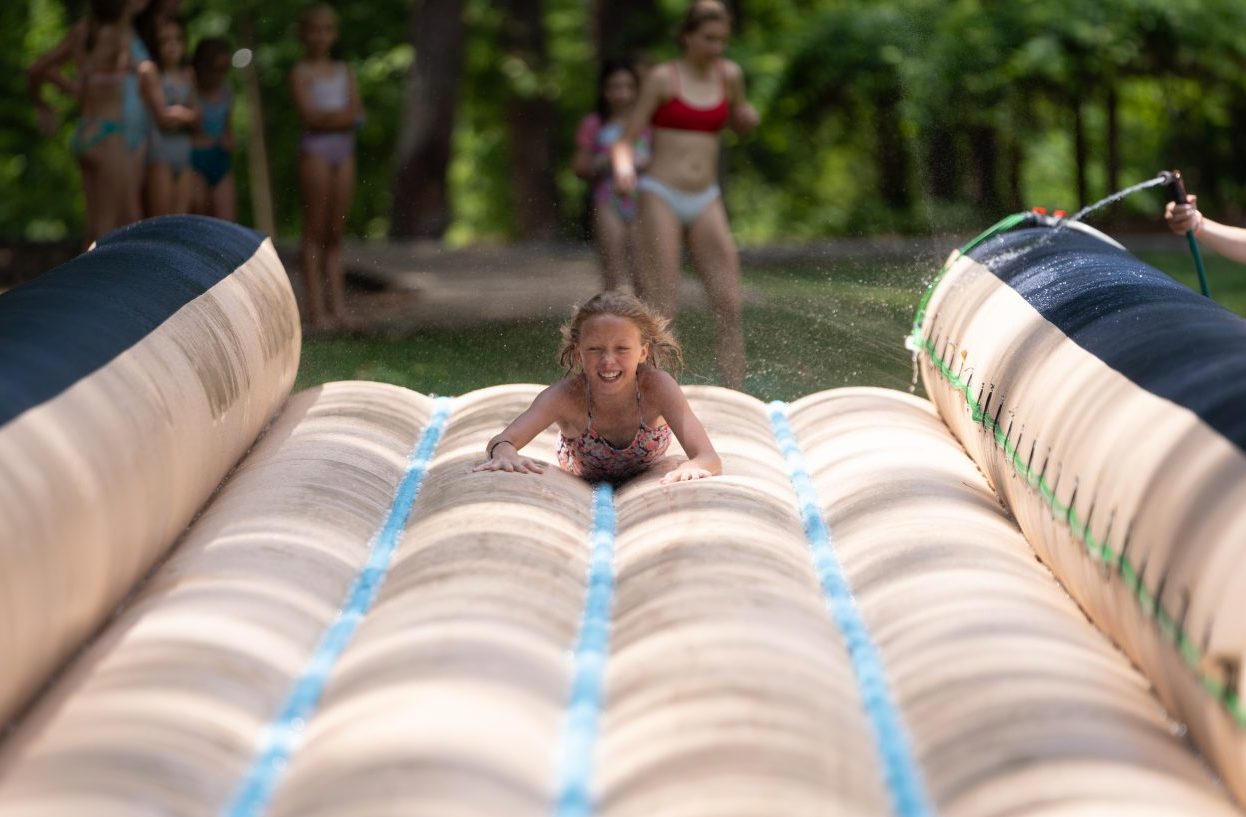 Morning Activities
Riflery
Today at Riflery, we had Pass Off Day. Mack Gunn, Jack Price, Henry Weaver, Porter Bailey, Murray Seifert, and Harrison Walker all passed off Pro Marksman. Graham Sims passed off Marksman.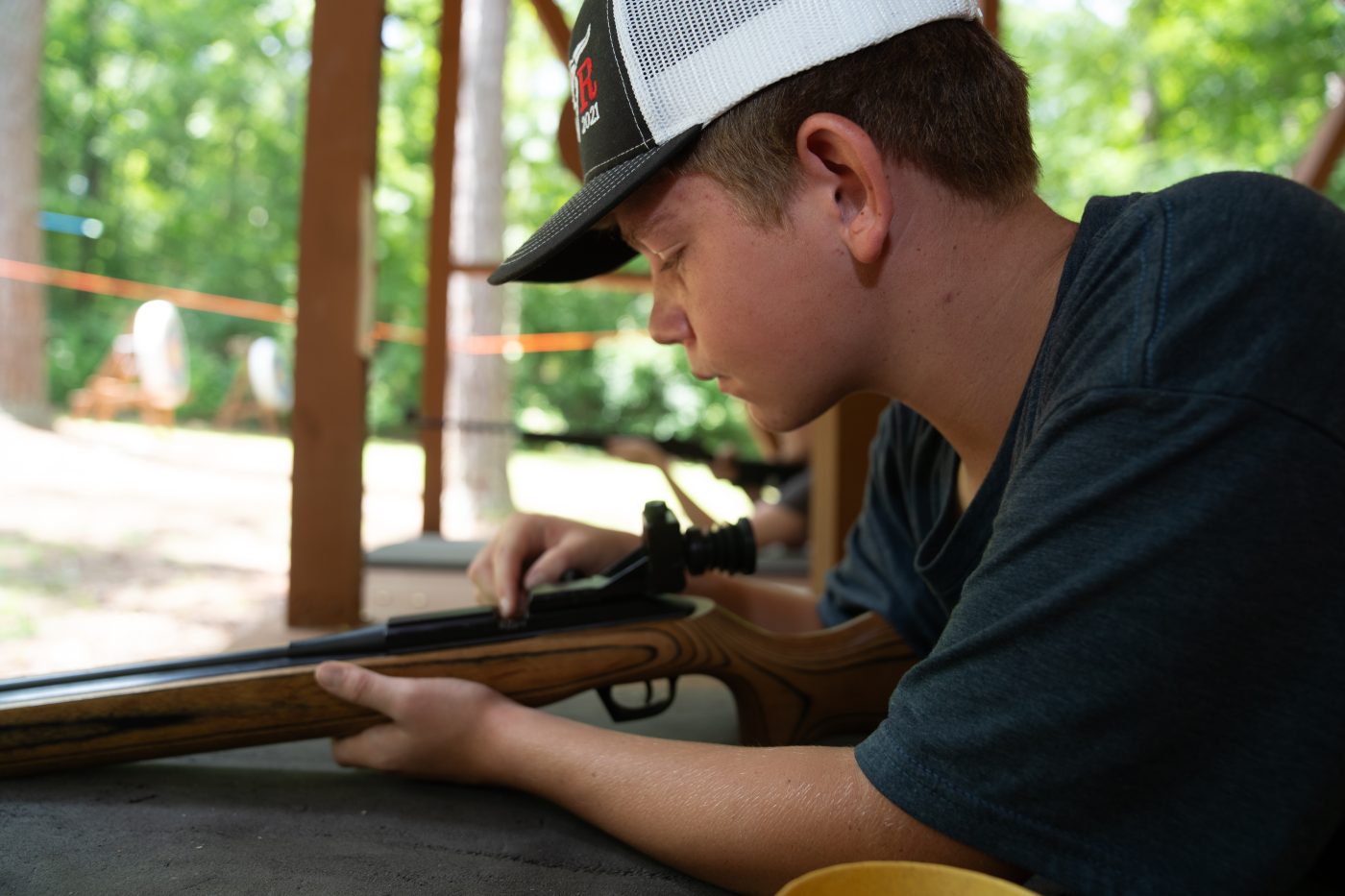 Team Sports
Today at Team Sports, the we had Draft Day and the girls played some Handball. In 1st period with JV, Julia's Team won. In 2nd Period, Varsity came out and Tilghman's Team won. From 3rd Period with the Hotshots, Tilghman's Team won again.

The winner of the "winna winna chicken dinna" was Anna Harrison McGehee!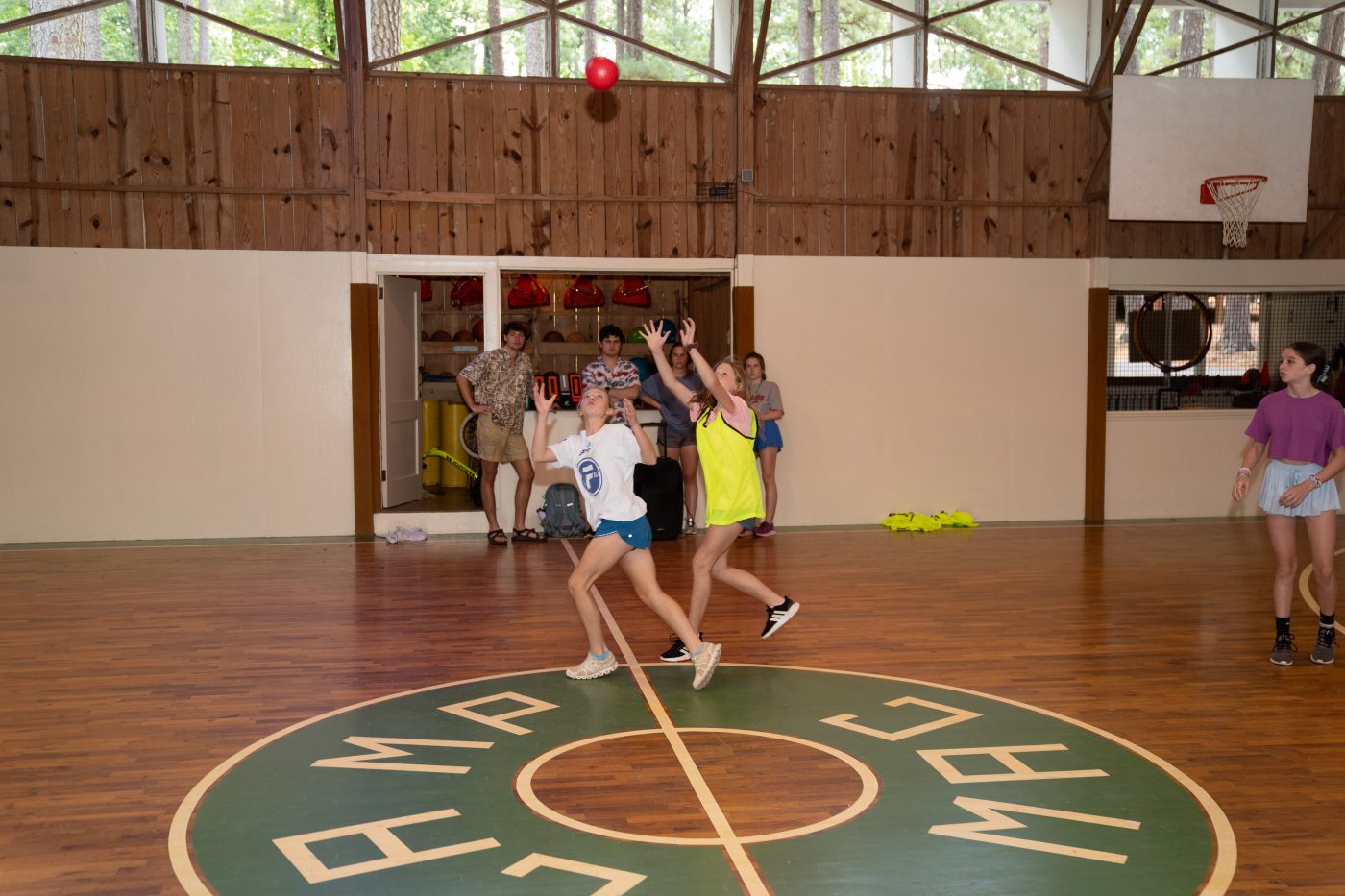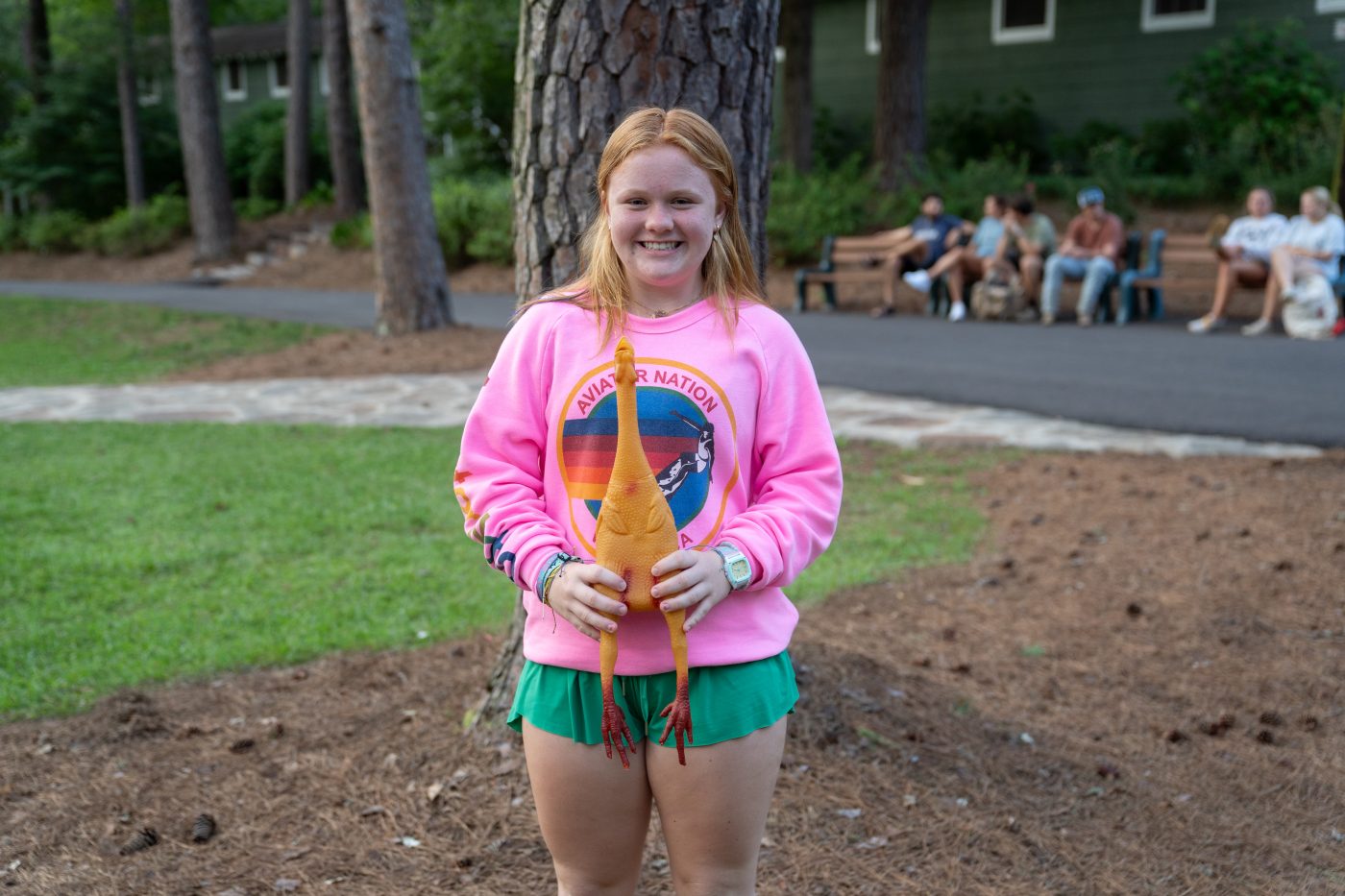 Skiing
Today at Lower Lake, we had a super successful day of skiing with 5 First Time Skiers! Lila Mattei, Amelie Pazona, Brady Wall, Vivian Austin, and Evelyn Cannon all got up on skis for the first time today!

At Upper Lake Skiing, we had a lot of girls pass off classes today. Olivia Vosburg, Julia Downey, Helen Hinton, Lucy Hubbard, and Maddie Brooks all passed off 3rd Class Skiing. Julia Downey, Annie Carrington, and Elizabeth Ward all passed off 3rd Class Wakeboarding. Julia Downey also passed off 3rd Class Kneeboarding. Lastly, Hayden Butler passed off 2nd and 1st Class Wakeboarding.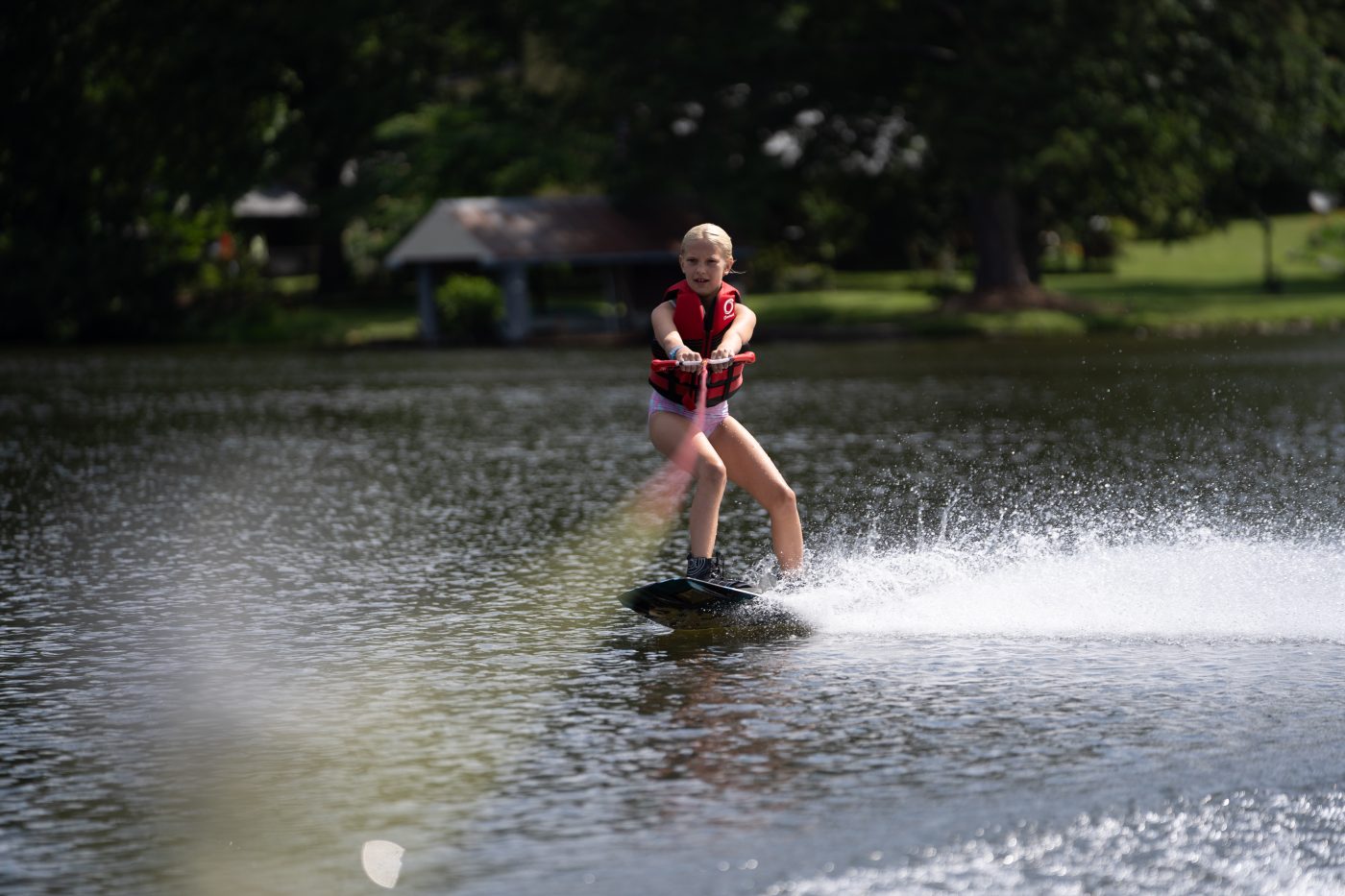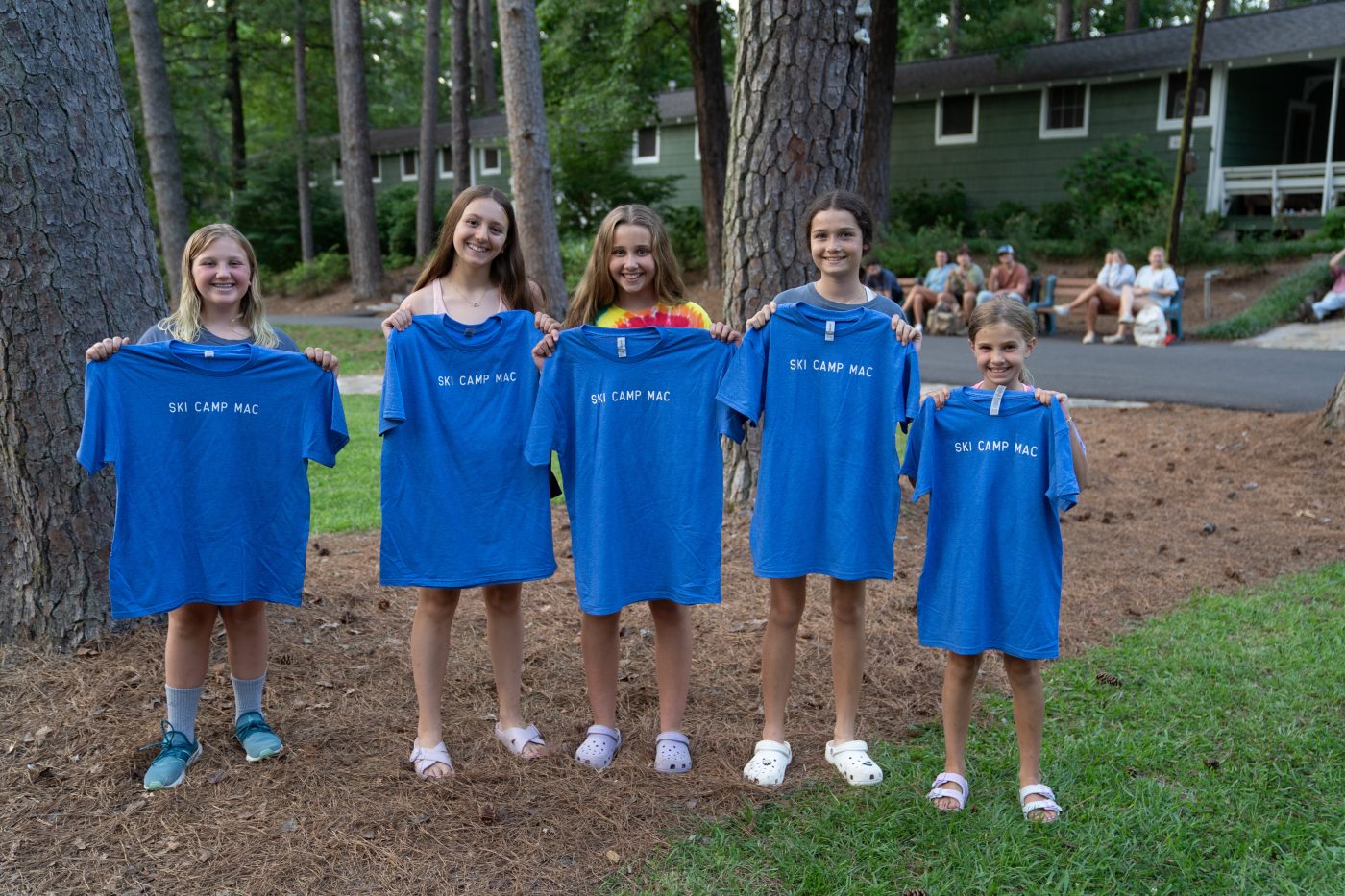 Swimming
Today at Swimming, we had a Funny Dive Competition with the Rookies and the Hotshots. Our winners were Fair Taylor and Lily Grace Longshore. We also had an honorable mention, Catherine Honeycutt, for her amazing belly flop.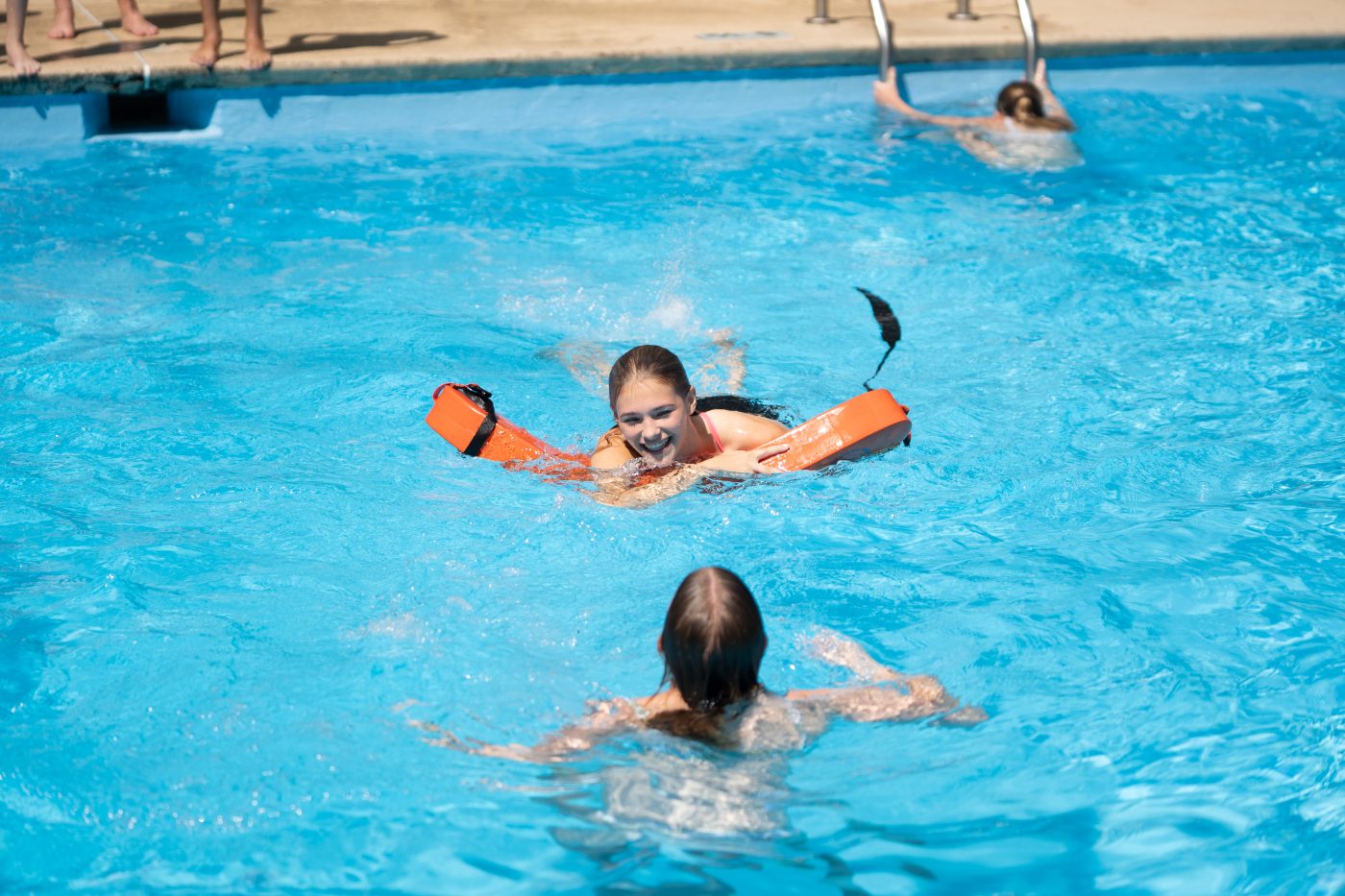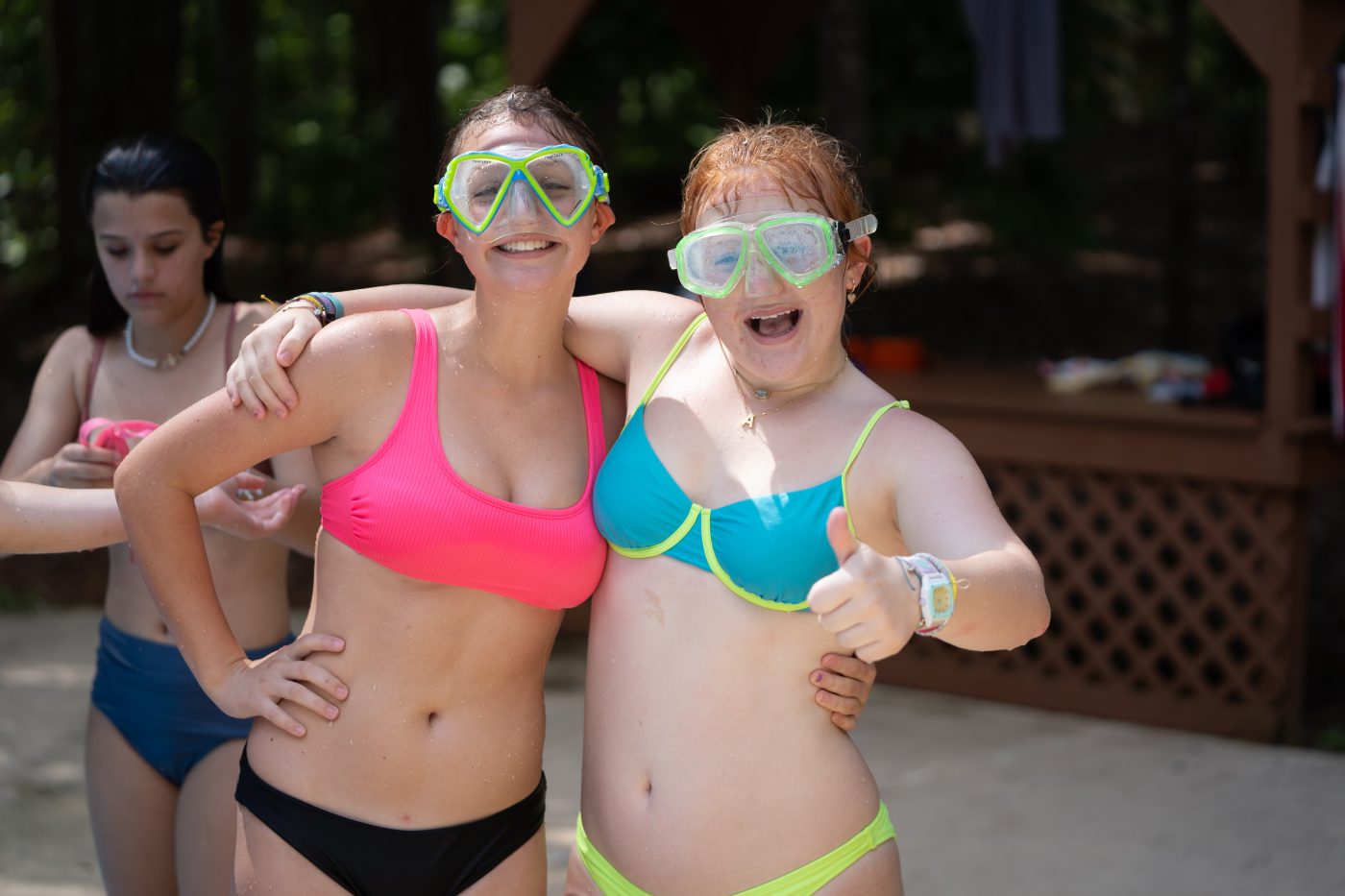 Electives
Canoeing
Today at Girls Canoeing, we had a great day on the water and our Canoeing MVP was Violet Rios for her ability to keep up with the group and her great attitude.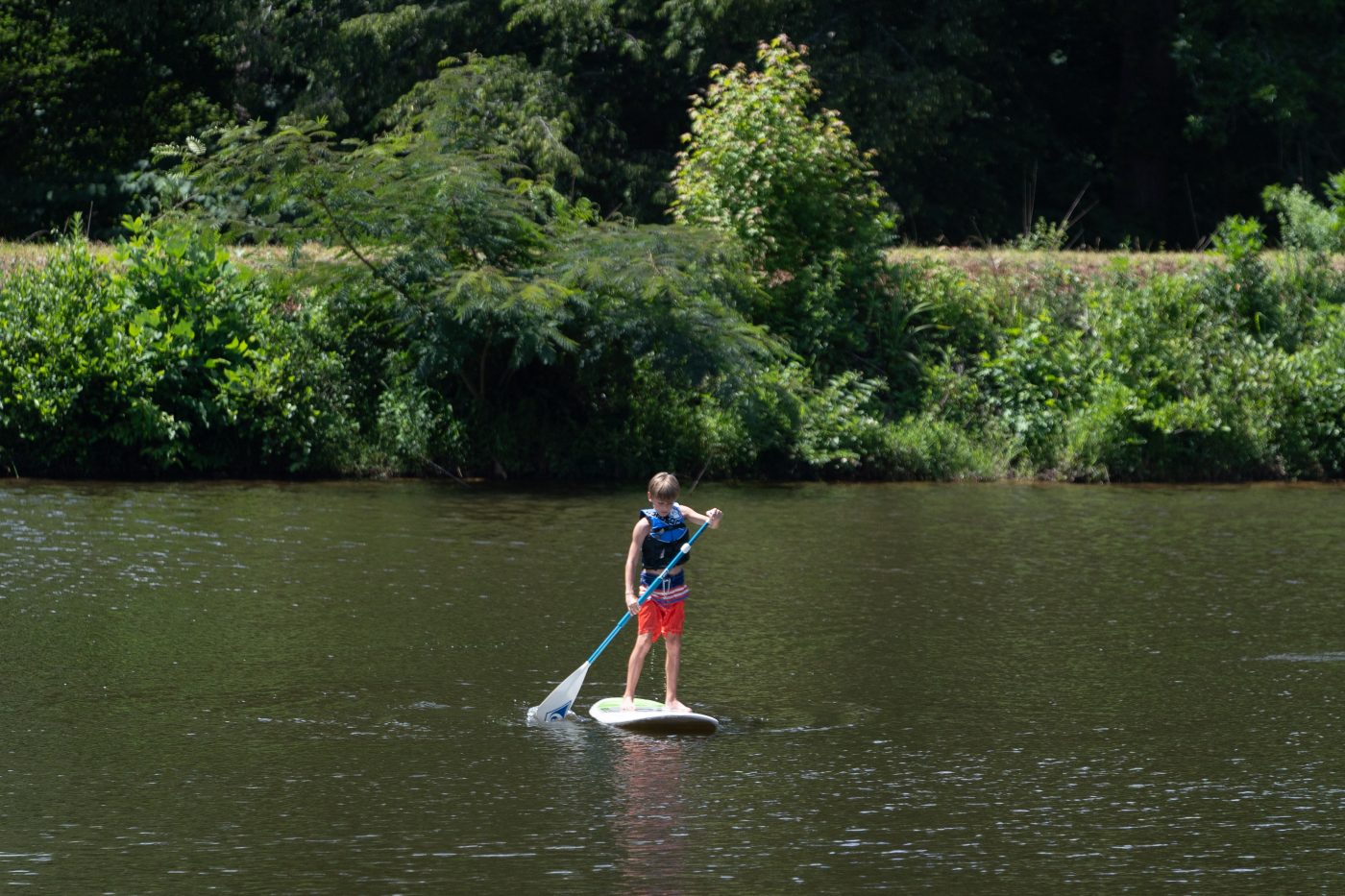 Putt-Putt
Today at Boys Putt-Putt, we had the Qualifying Round for the Masters Tournament and our Qualifiers are Henri Schoenvogel and Mack Gunn!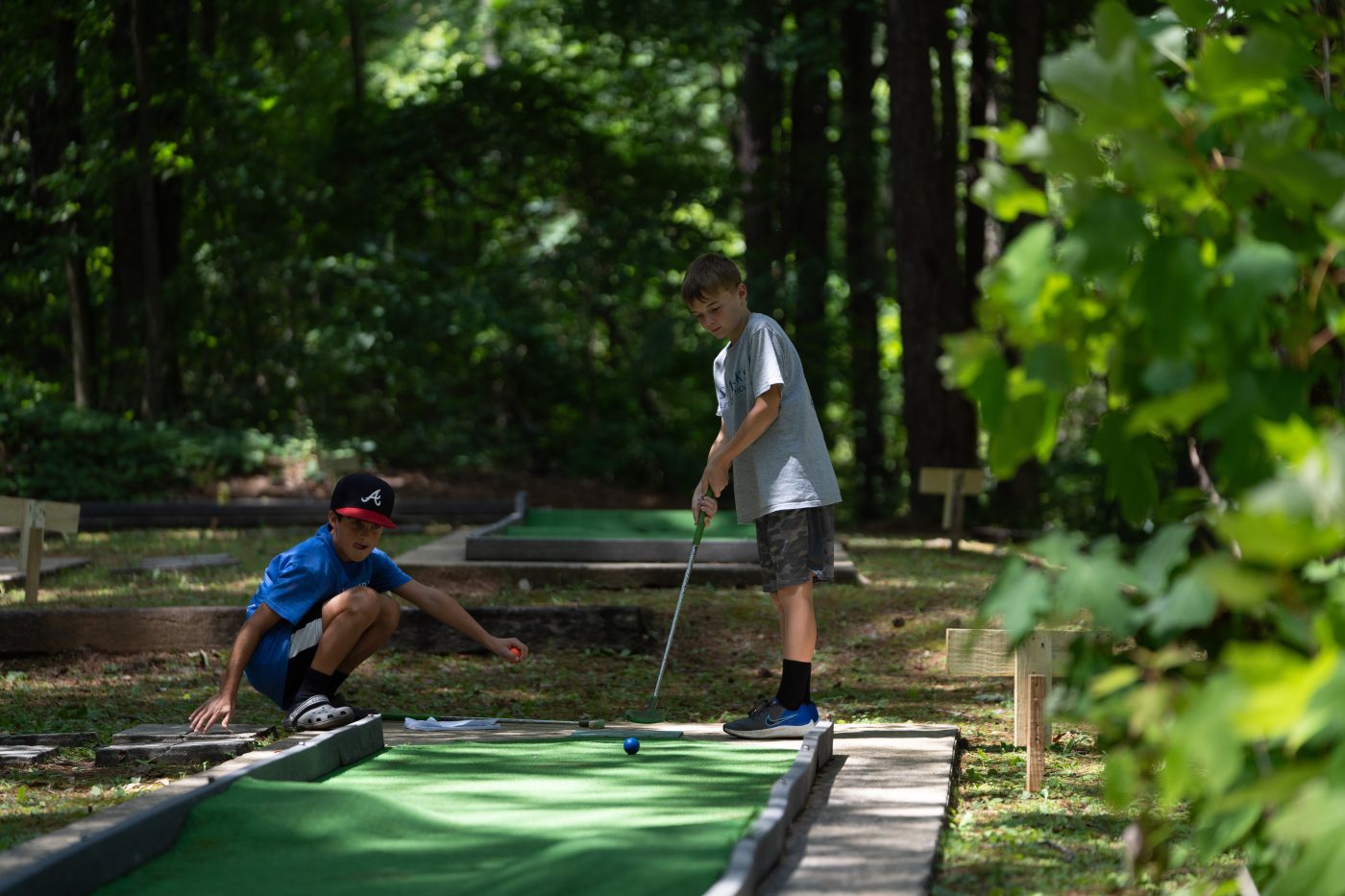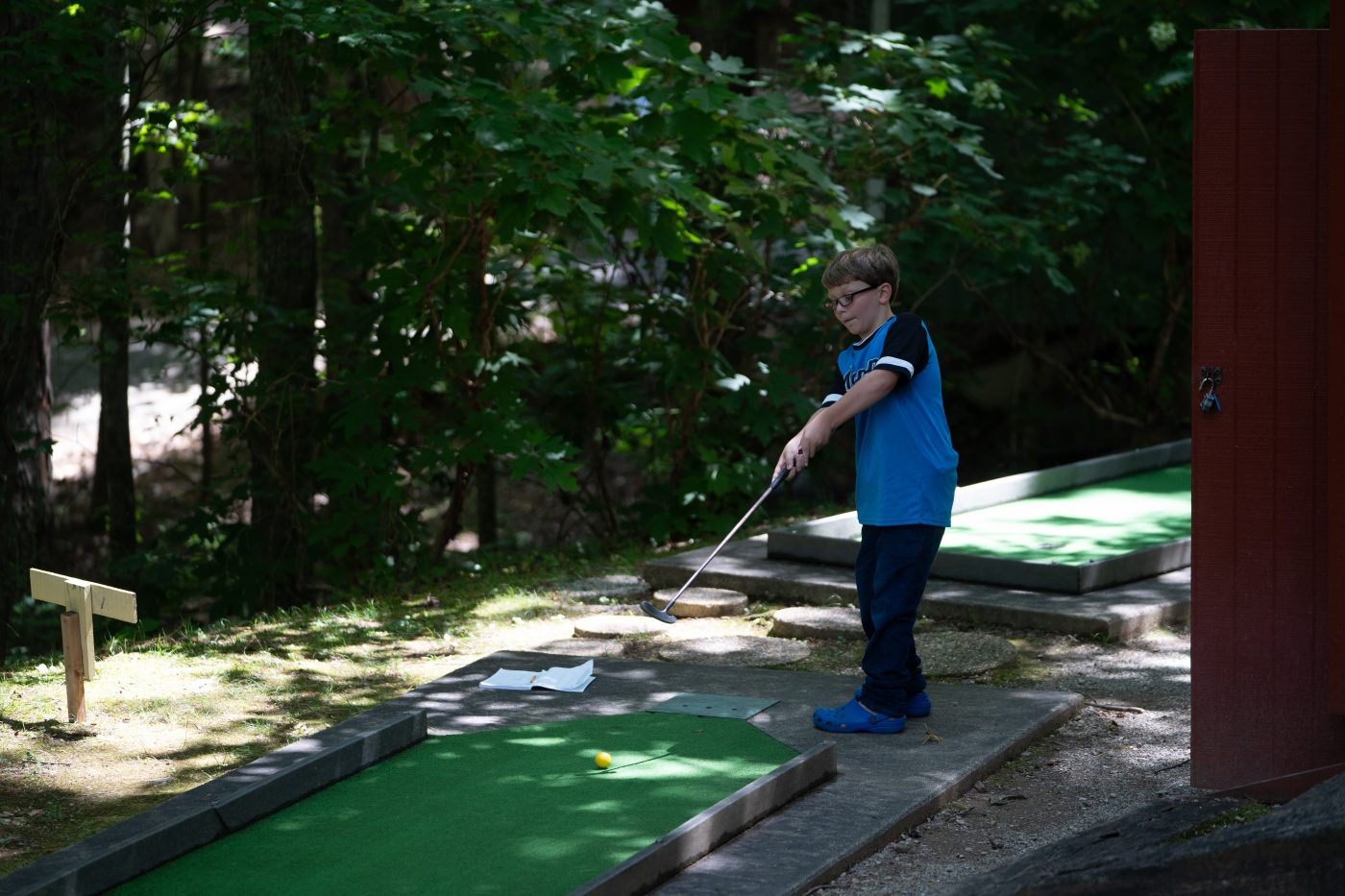 Shooting Sports
Today at Shooting Sports, we had the Qualifying Round for the Camp Mac Shootout. Marshall Cummings hit 12/16. Hails Austin hit 15/16. Jack Bright hit 10/16. Crawford Badham hit 12/16. Mack Delaney hit 13/16. Skyler Crane hit 12/16. Brock Wallace hit 11/16. Rafa Johnson hit 6/16. Our Qualifiers for the 2023 Boys Camp Mac Shootout are Hails Austin, Mack Delaney, Crawford Badham, and Marshall Cummings.

The Girls also had their qualifying round today. Ro Dawson Flanagin hit 6/14. Lauren Lee hit 2/14. Hadley Harris hit 7/14. Miller Cox hit 9/14. Anne Frances Kinney hit 3/14. Emerson Denham hit 7/14. Alice Kate Krawcyzk hit 5/14. Annabelle Lewis hit 12/14. Makenzie Summers hit 7/14. After a three-way tiebreaker, our Qualifiers for the 2023 Girls Camp Mac Shootout are Annabelle Lewis, Miller Cox, Hadley Harris, and Emerson Denham.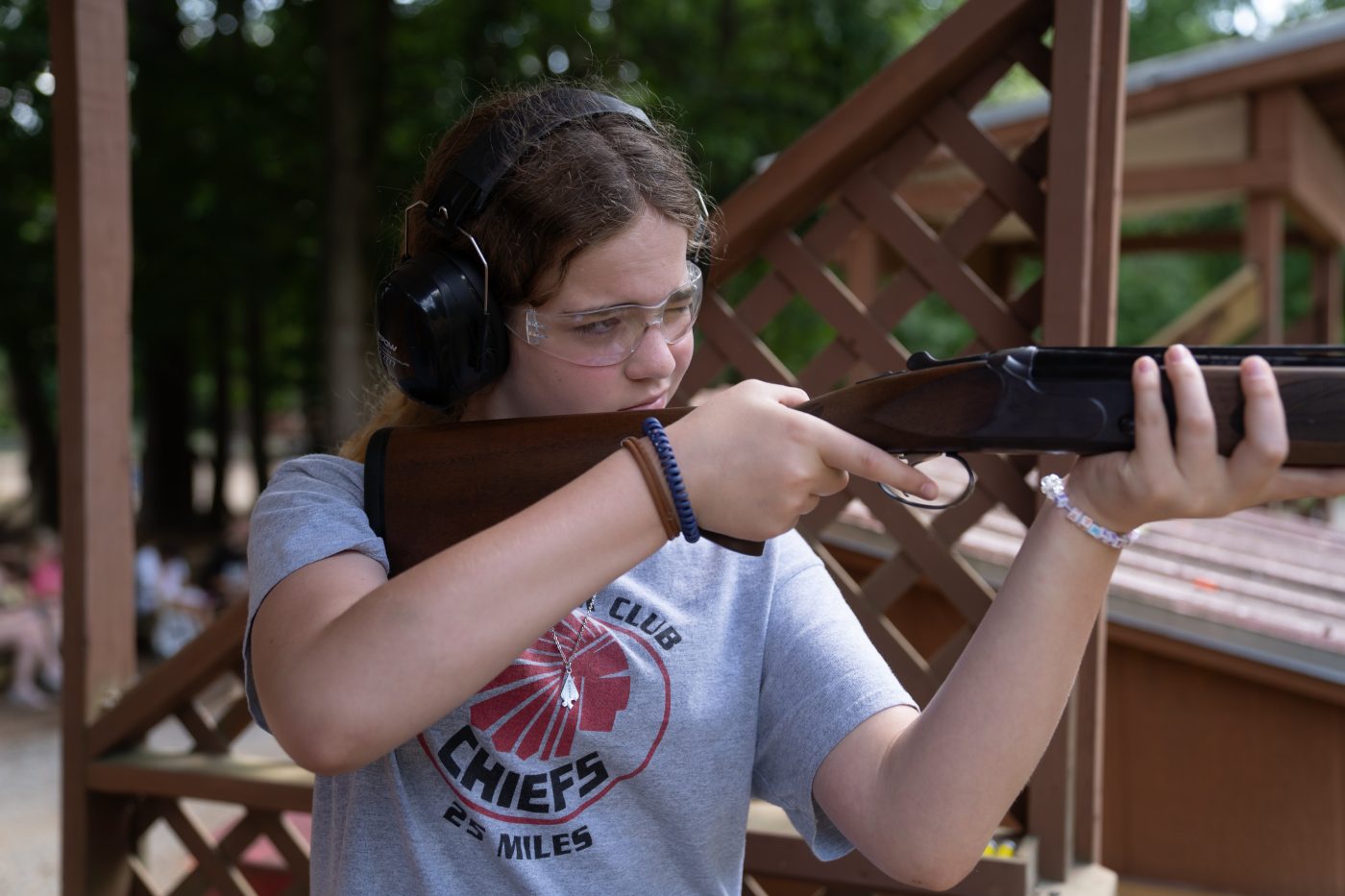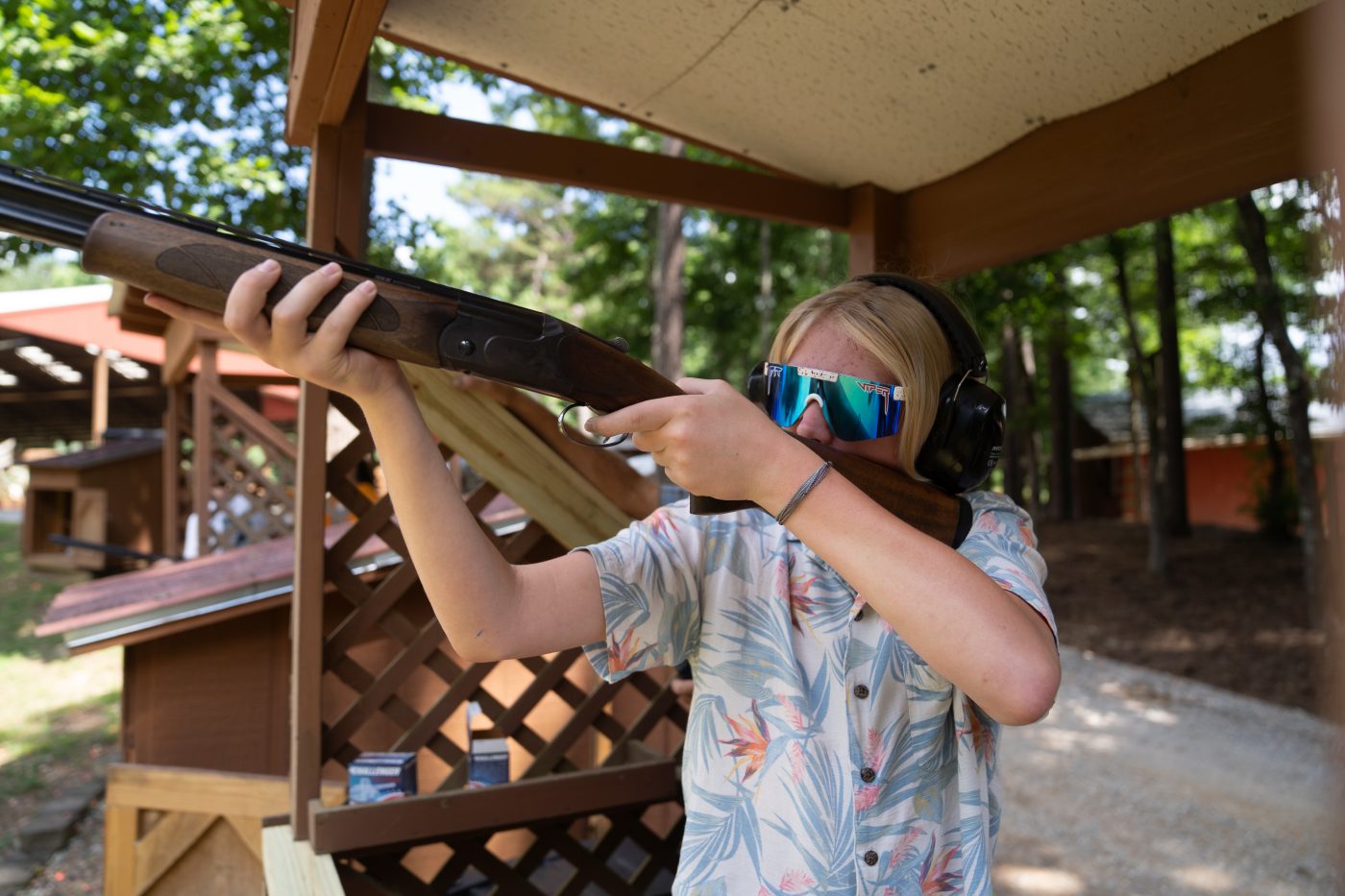 Tramps
Today at Tramps, the boys passed off some classes and played Add-On. Thomas Hagood passed off 2nd Class and our Add-On Competition winner was Joe Garrett.

At Girls Tramps, Mattie Brown passed off 1st Class.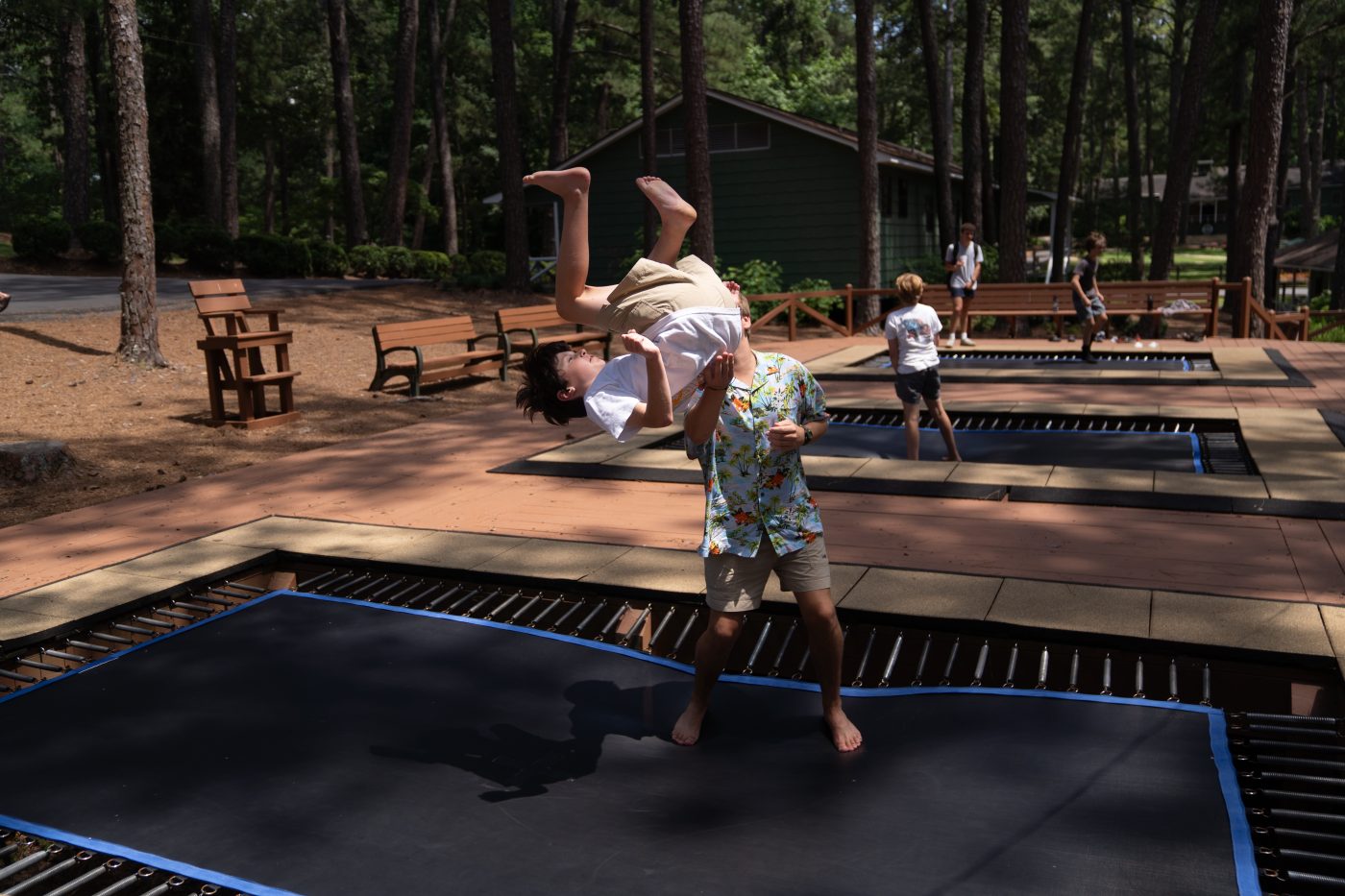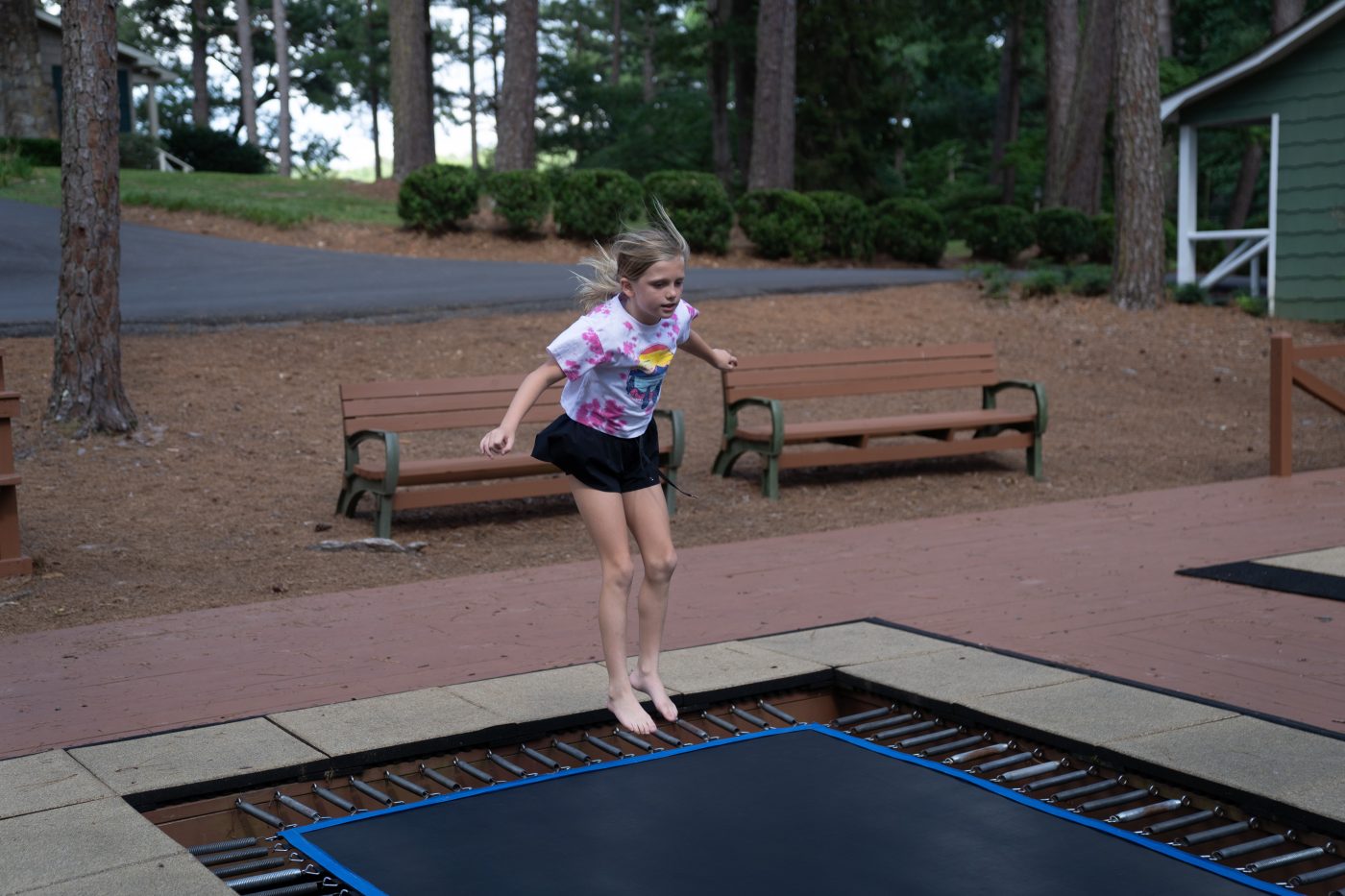 League Games
On the Mega Competitive Court 1, Bea's Beasts ACED the competition in a crazy "coo coo" game of Volleyball against Ivey and Kate's Inquisitive Poison Dart Frogs. The Beast of the Day was Cheney Humphreys. The Bounciest Frog was Rosie Gregory.

On the Dry Court 2, Lucy's Leaping Leprechauns served their way to victory against Kinleigh and Lanaynay's Ladies in a fierce game of Volleyball. From the Ladies, Marie Burke played like the classiest lady ever. From the Leprechauns, Miller Cox played like the sneakiest Leprechaun of them all.

On the Dusty and Dry Field 1, Kate's Krispy Kremes beat Margaret's Ten Musketeers in a nail-biting game of Softball. From the Krispy Kremes, Julia Downey played like a chocolate sprinkled doughnut. From the Ten Musketeers, Emerson Denham played like the Number One Musketeer.

Today on the Very Sunny Field 2, Sarah Kate's Corn Nuggets destroyed Gabby's Billy Goats in a fun game off Softball. From the Billy Goats, Mary Stewart Strom played like the GOAT. From the Corn Nuggets, Lizzie Gentle played like a fresh nugget.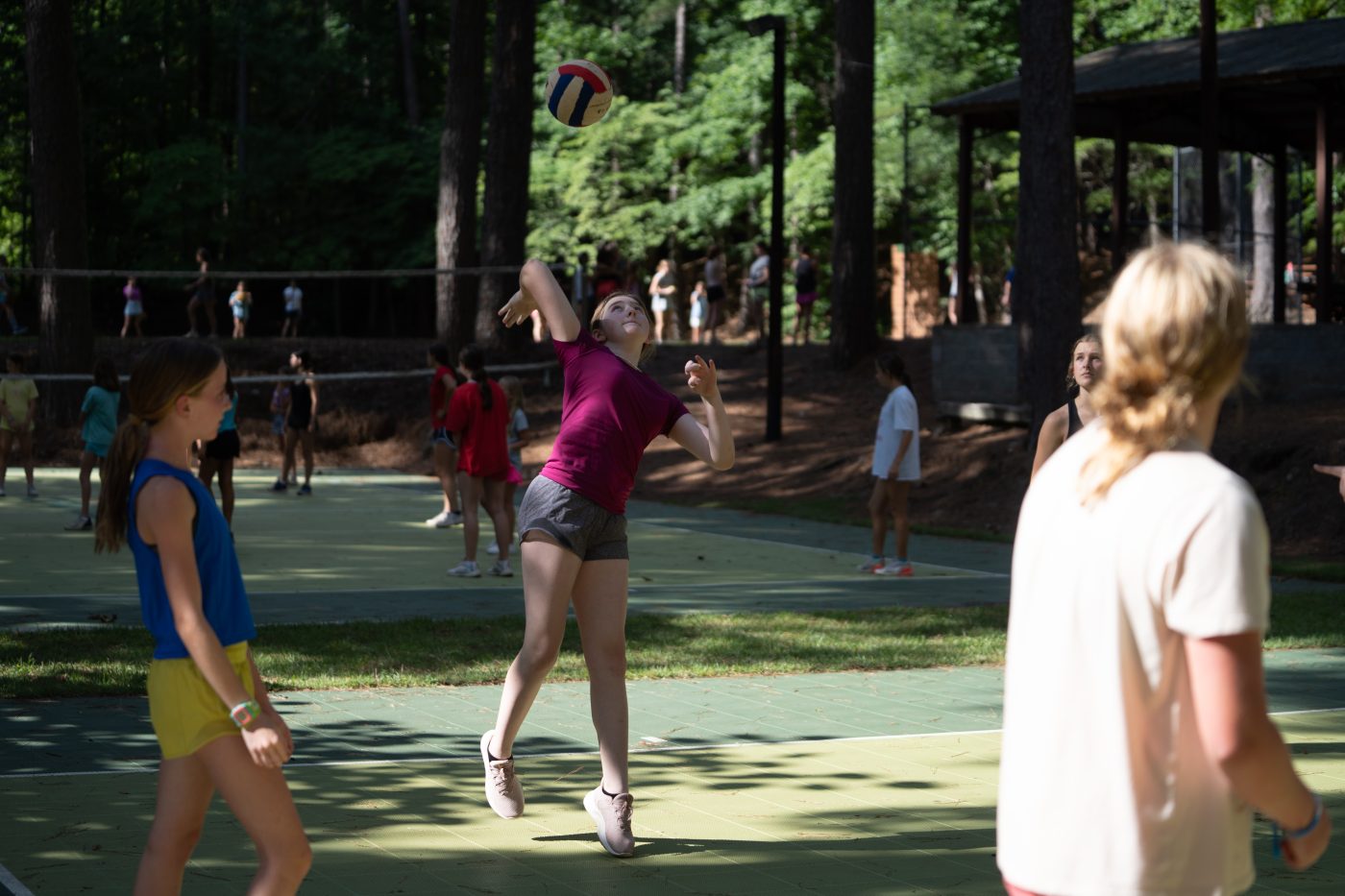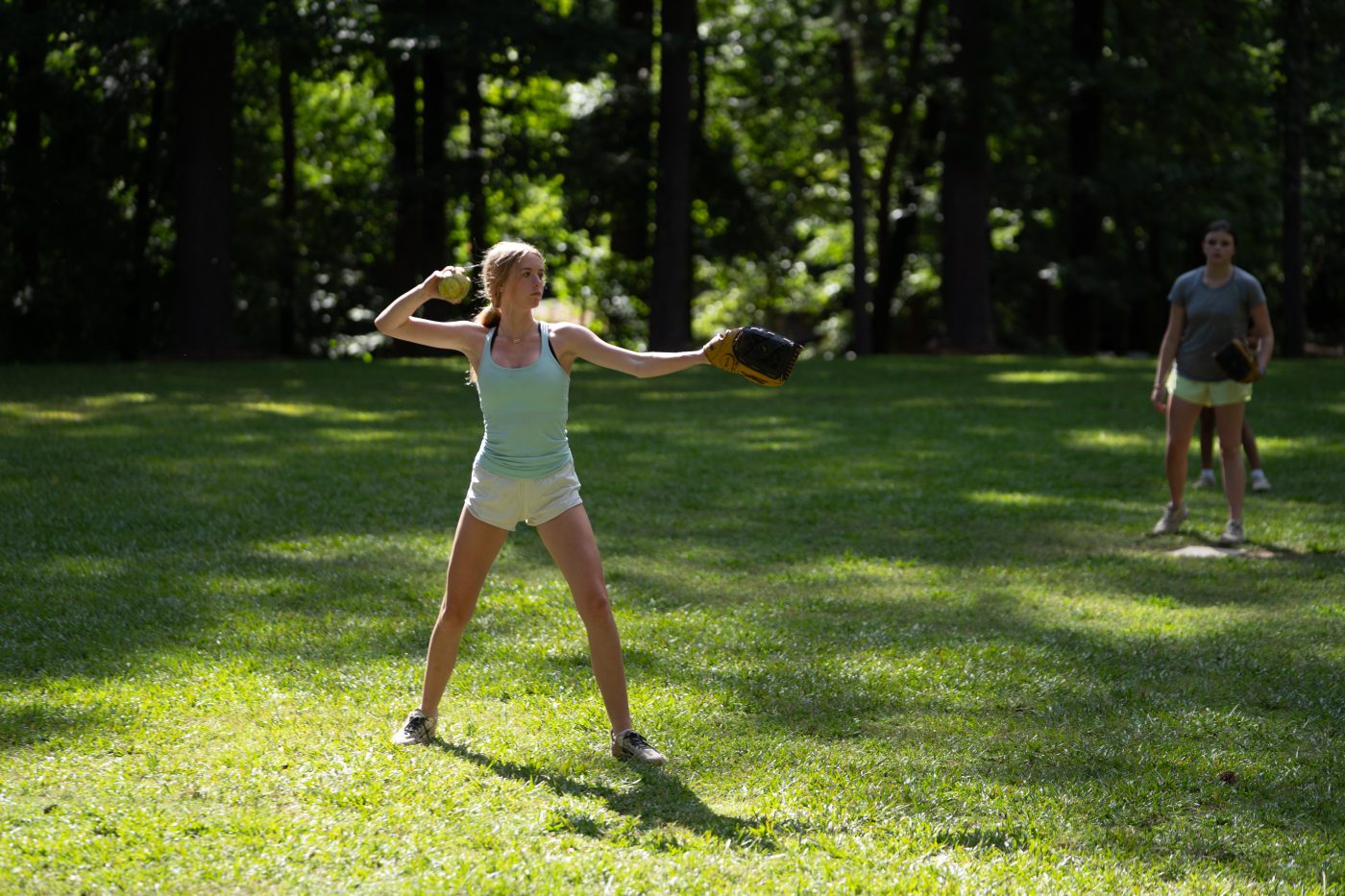 From the Dining Hall This morning, we had Bacon, Eggs, Grits, Biscuits and Assorted Cereals. For lunch, we had Hot Dogs and French Fries with Cheese, Chopped Onions, Relish, and a Salad Bar. For Dessert, we had Chocolate Chip Cookies. And to end the day, we had Chicken Tenders, Cream, Potatoes, Gravy, Peas, and Rolls. For Dessert, we had Brownies.
Vespers
Alice Kate Krawczyk and Anne Frances Kinney gave our message tonight.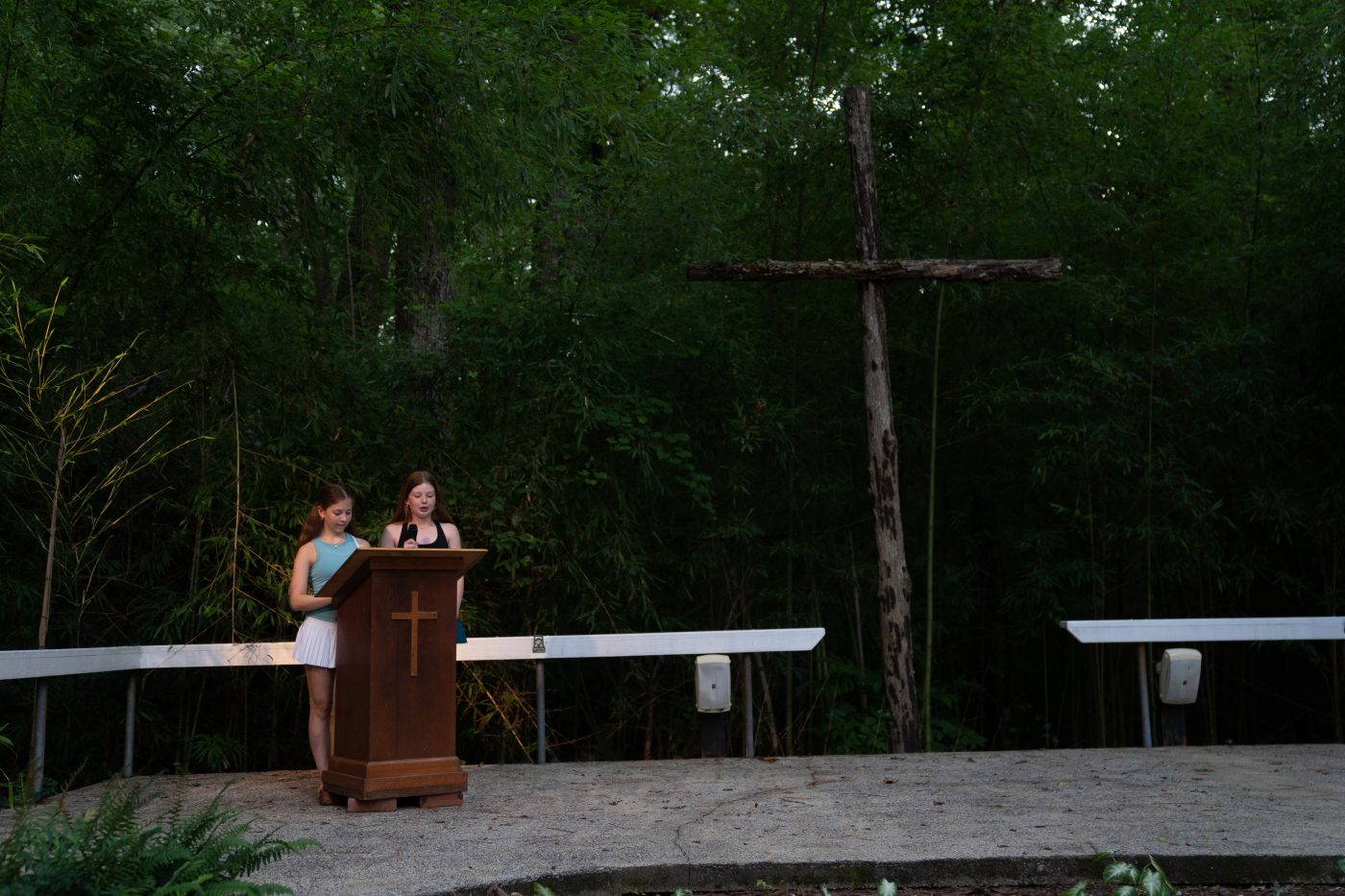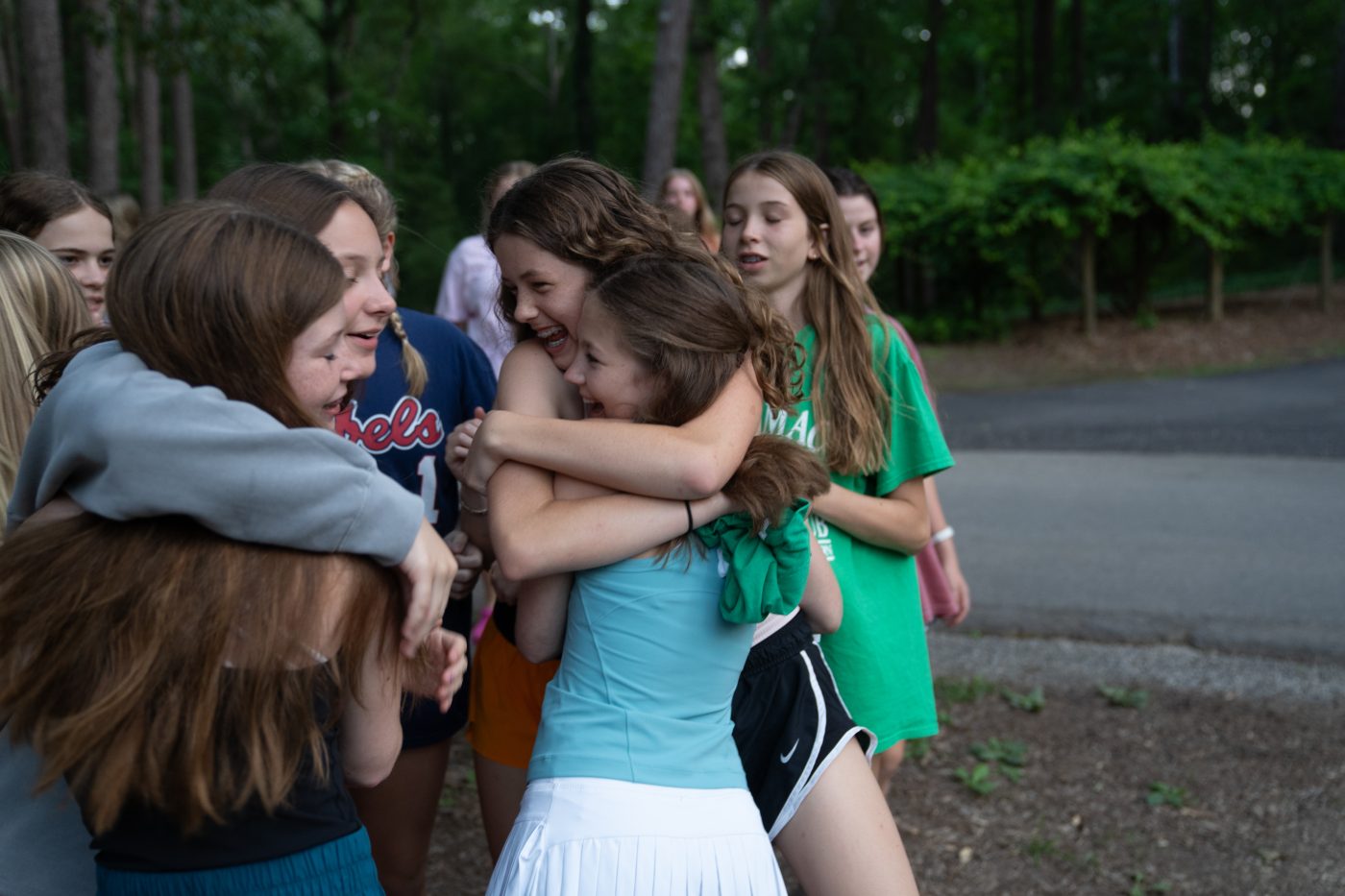 Tonight for Night Rec...
Girls had Swim Meet Practice and the Boys had Courts!