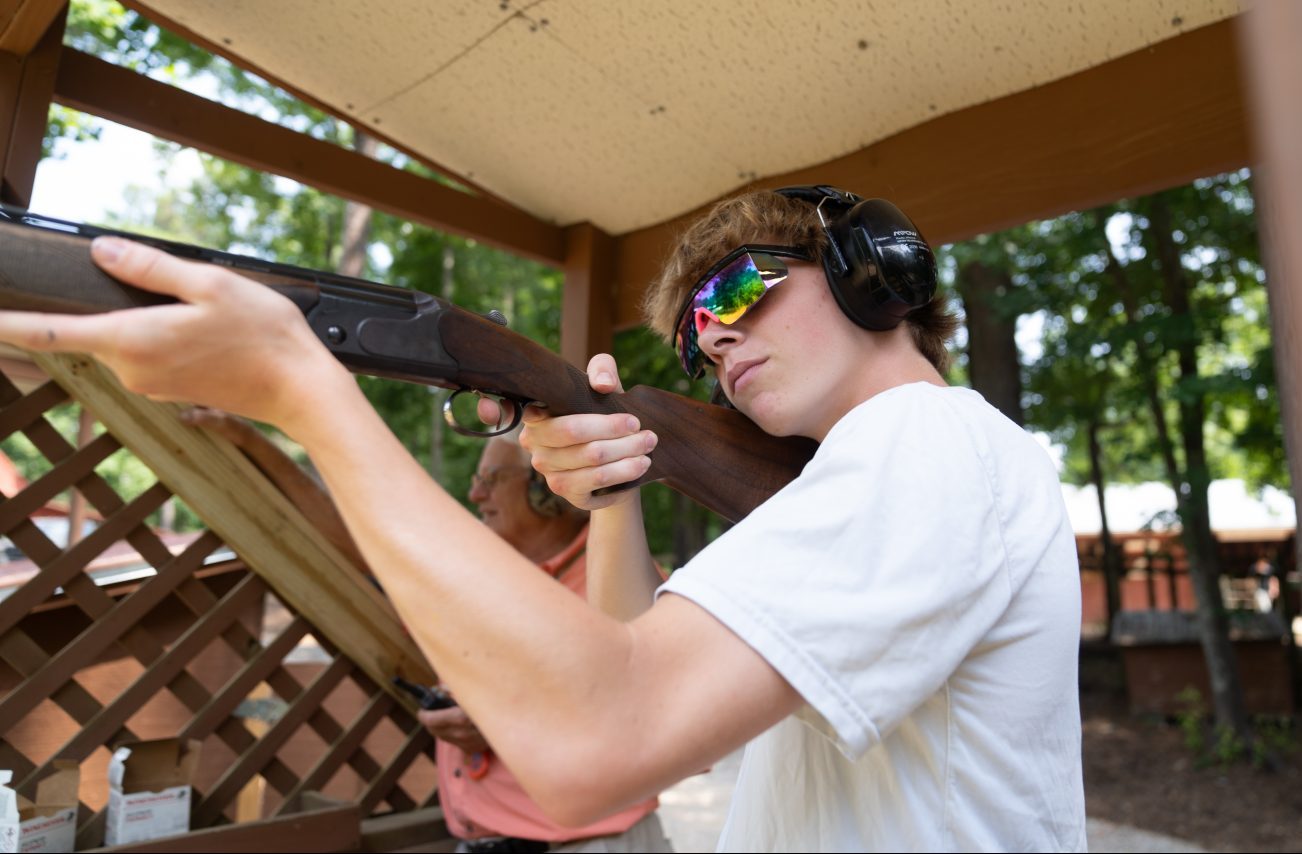 Morning Activities
Fun and Games
Today at Fun and Games, we played some Putt-Putt, rode the Bucking Bull, and battled it out in the Jousting Arena.
In 1st period AKA Declan's Period, he completed the whole Putt-Putt course in 11 minutes and 57 seconds and got 2 Hole in Ones. Declan also stayed on the ball for 1 minute and 45 seconds.
From 2nd period, Mack Gunn won Speed Putt with a time of 7 minutes and 8 seconds. Mack Gunn also got the longest time on the Bucking Bull of 1 minute and 7 seconds. Lastly, the winner of the Joust was Charlie Silsbee.
In 3rd period, Mikey Brown was the fastest putter with a time of 5 minutes and 40 seconds. There was a tie for the longest Bull Riders between Henry Weaver and David Roberts with a time of 1 minute and 3 seconds. We also had a "Yee-haw" Competition and Mikey Brown was the winner.
The winner of the "ratta-tatta-ratta-tatta win a big ole cowboy hatta" was James Mitchell!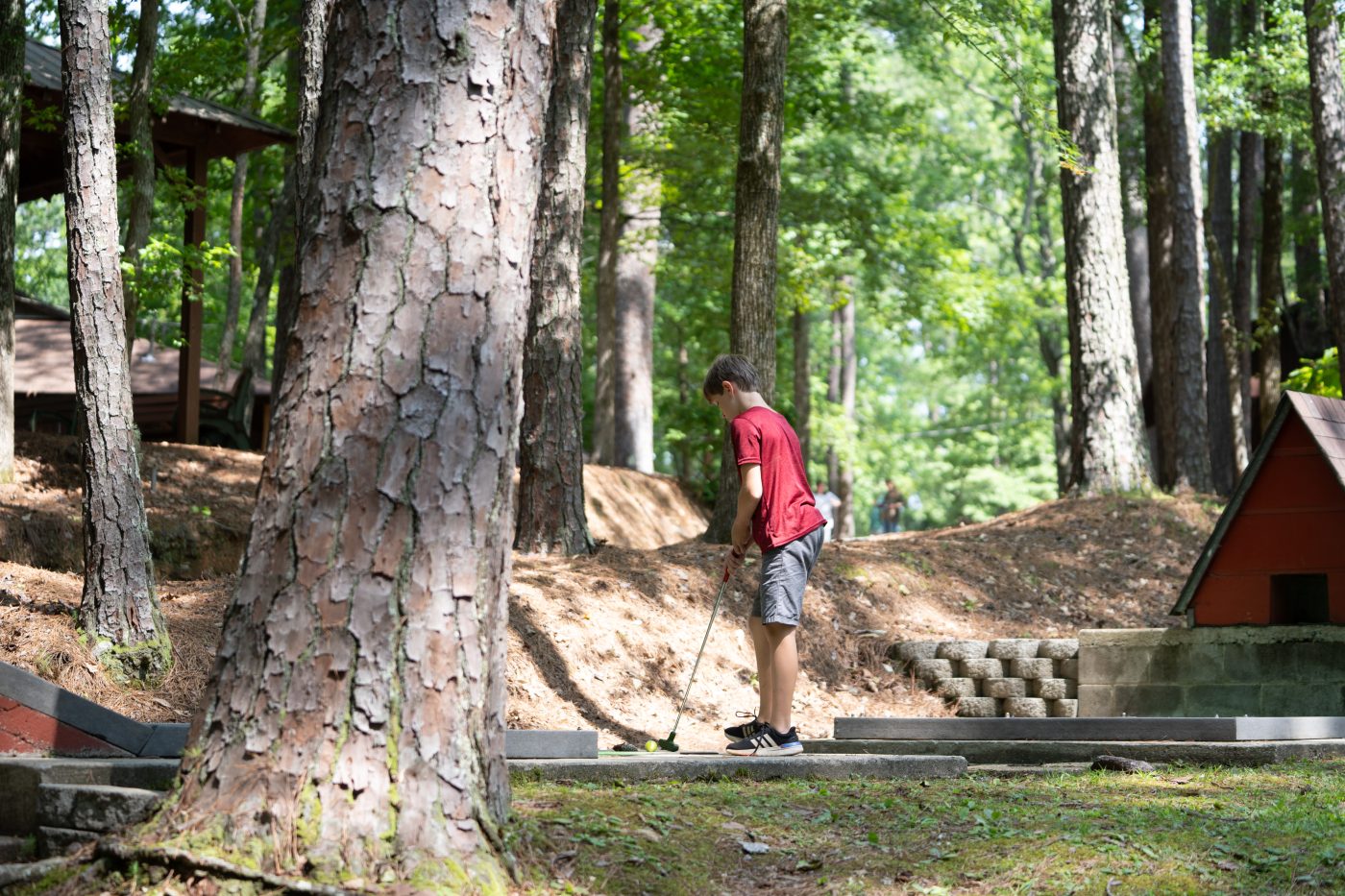 Skiing
Today at Lower Lake Ski School, we had a couple First Time Skiers and some boys also passed off classes. Rex Gucker passed off 3rd Class Kneeboarding, Hampton Long passed off Expert Wakeboarding, and Flynn Dickson passed off Expert Kneeboarding. Our two First Time Skiers today were Joe Garrett and Robert Doss!

At Upper Lake, we also had some boys pass off classes. Miles Cummings and Sam Taylor both passed off 3rd Class Wakeboarding. Marshall Cummings passed off 2nd Class Wakeboarding. Lastly, Hails Austin and Crawford Badham both passed off 1st Class Skiing.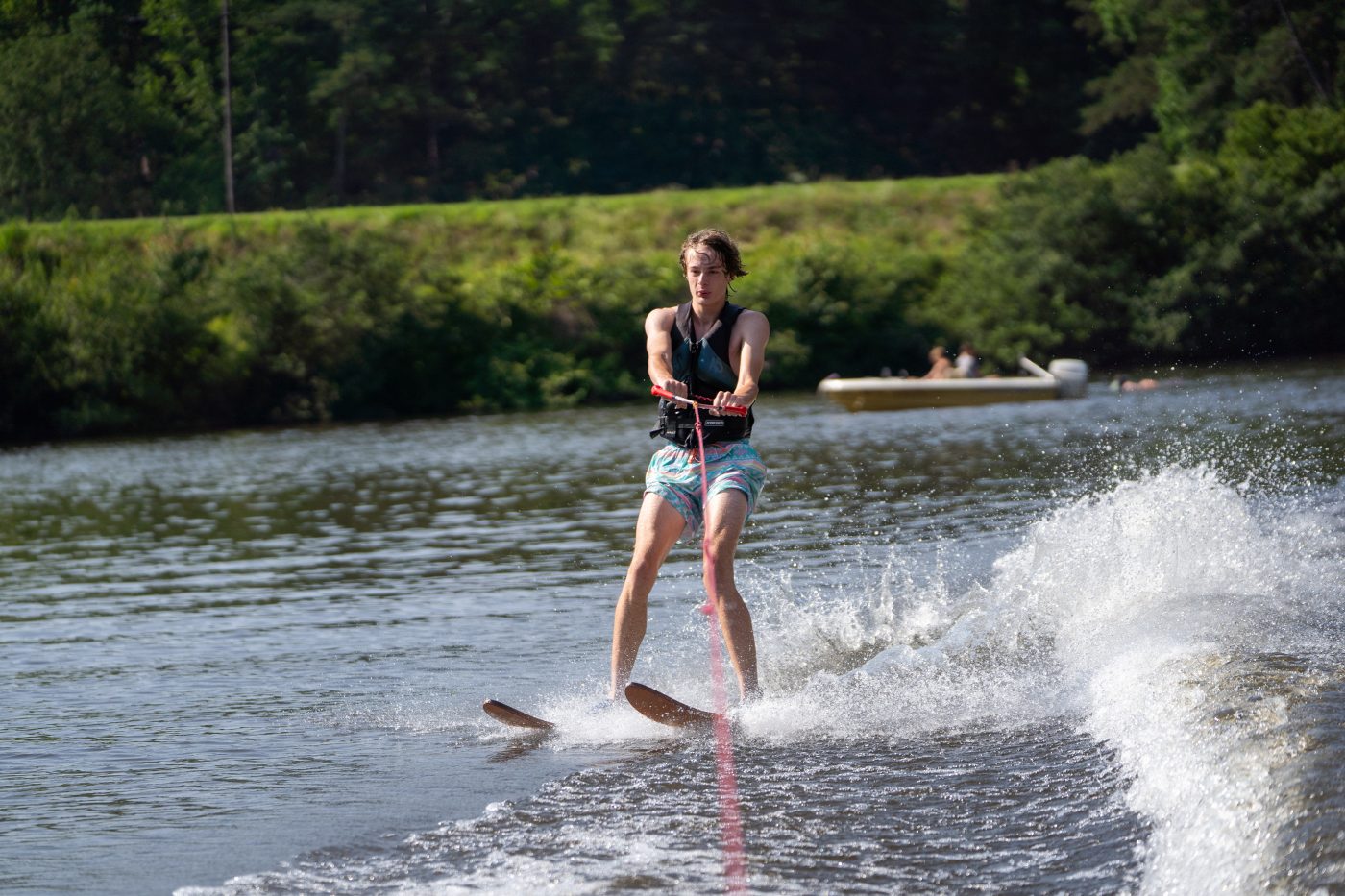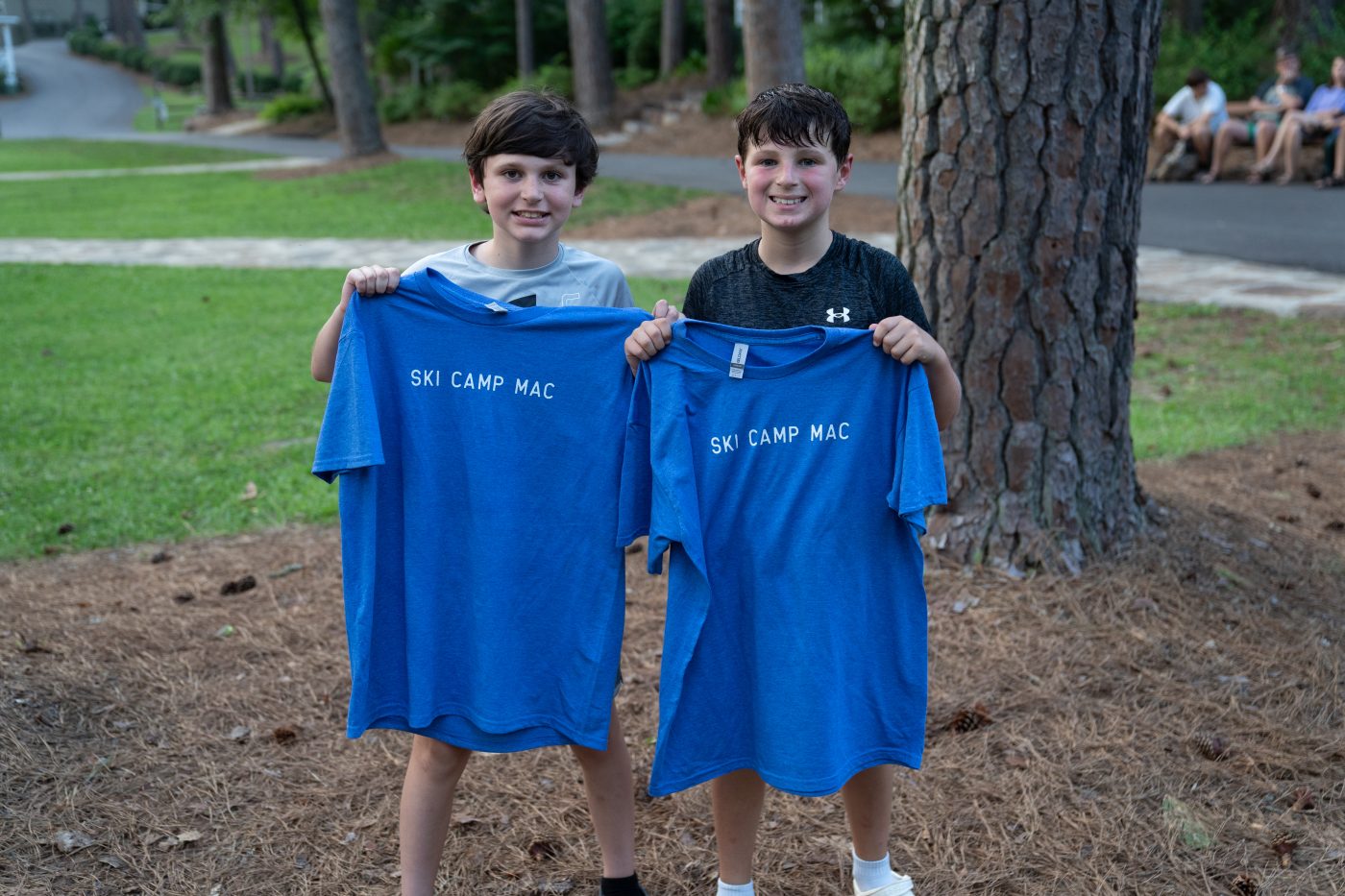 Team Sports
Today at Team Sports, we had Parkour Day!

The winner of the "winna winna chicken dinna" was Mack Delaney!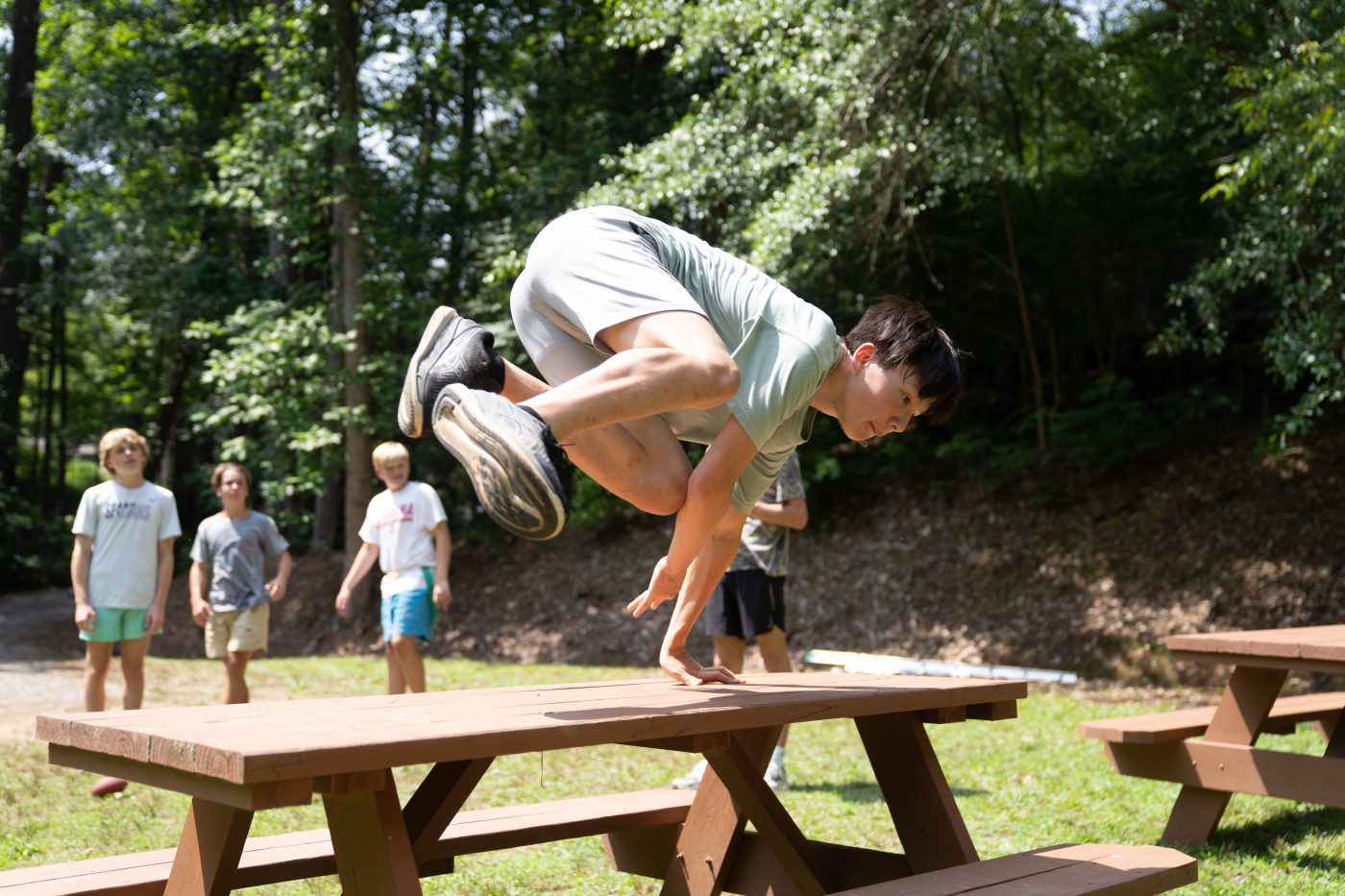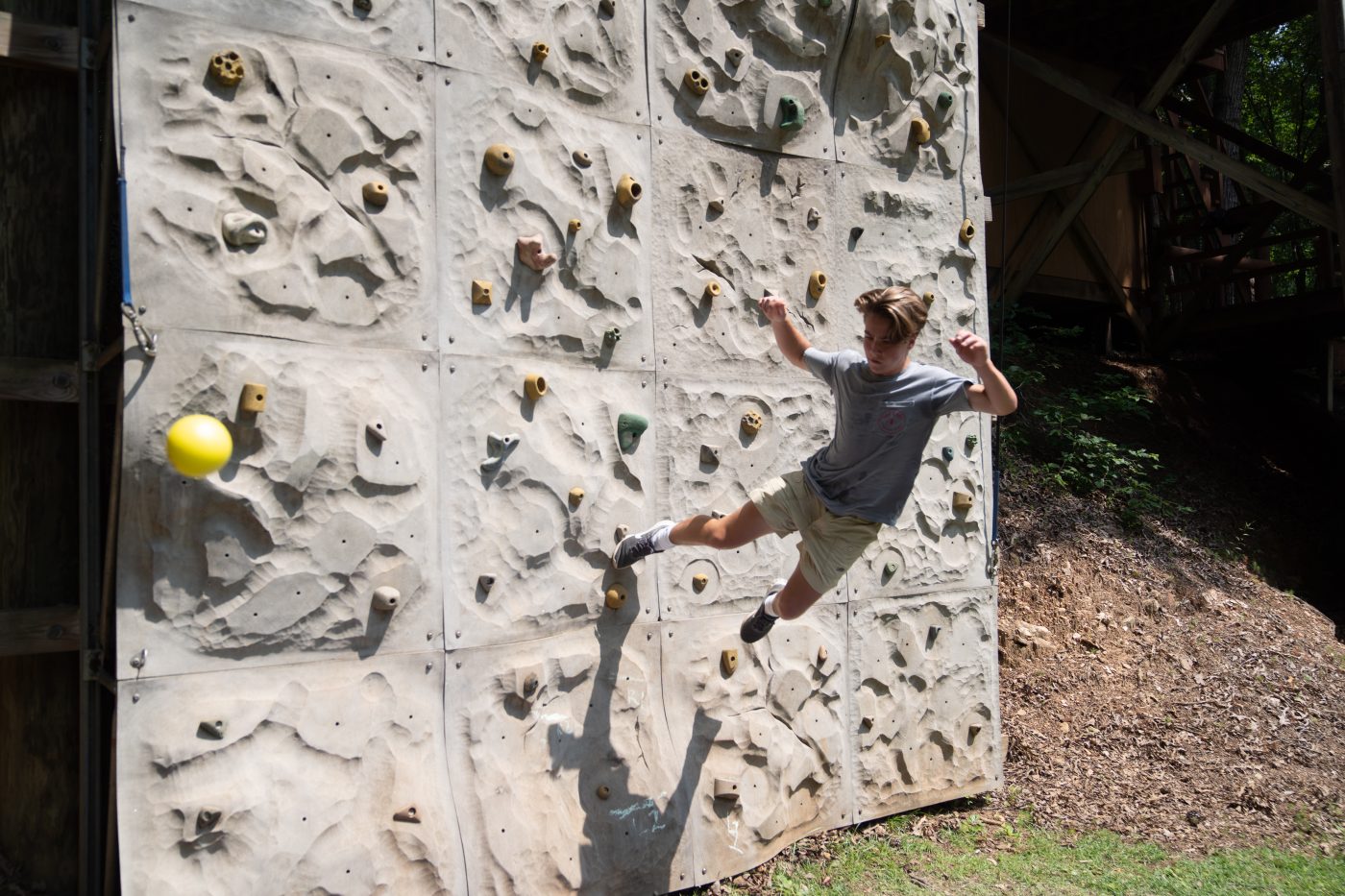 Riflery
Today at Riflery, the girls came down and had a Shootout Tournament. Our Final Four for the Rough Riders were Lauren Lee, Claire Wright, Olivia Vosburg, and Annabelle Lewis. And the Tournament Champion was Claire Wright! From the Wranglers, our Final Six were Lilly Grace Longshore, Helen Hinton, Elizabeth Downey, Britt Harris, Lila Mattei, and Penelope Hudgins. We will finishing up the Wranglers' Tournament on Tuesday so stay tuned!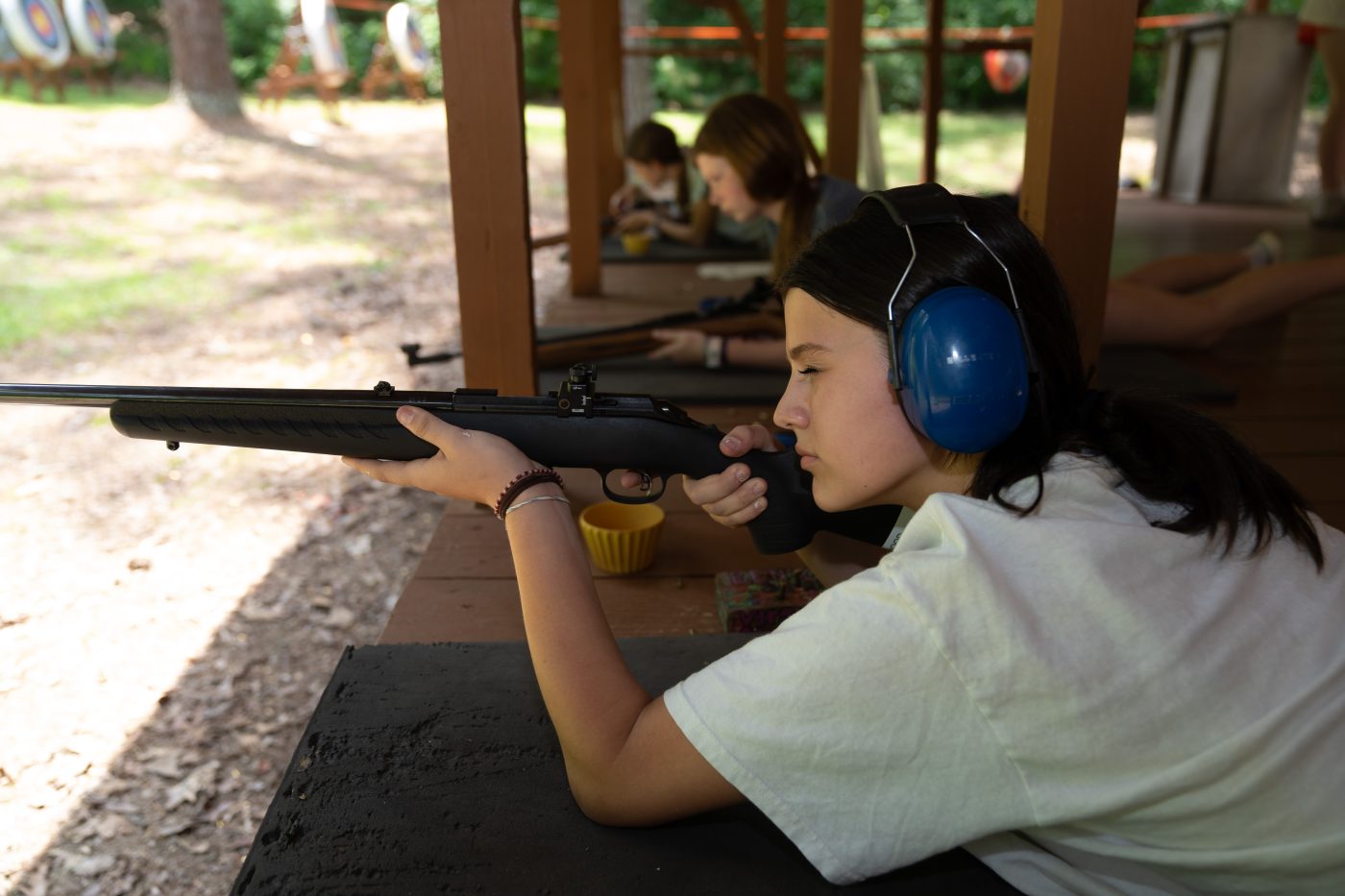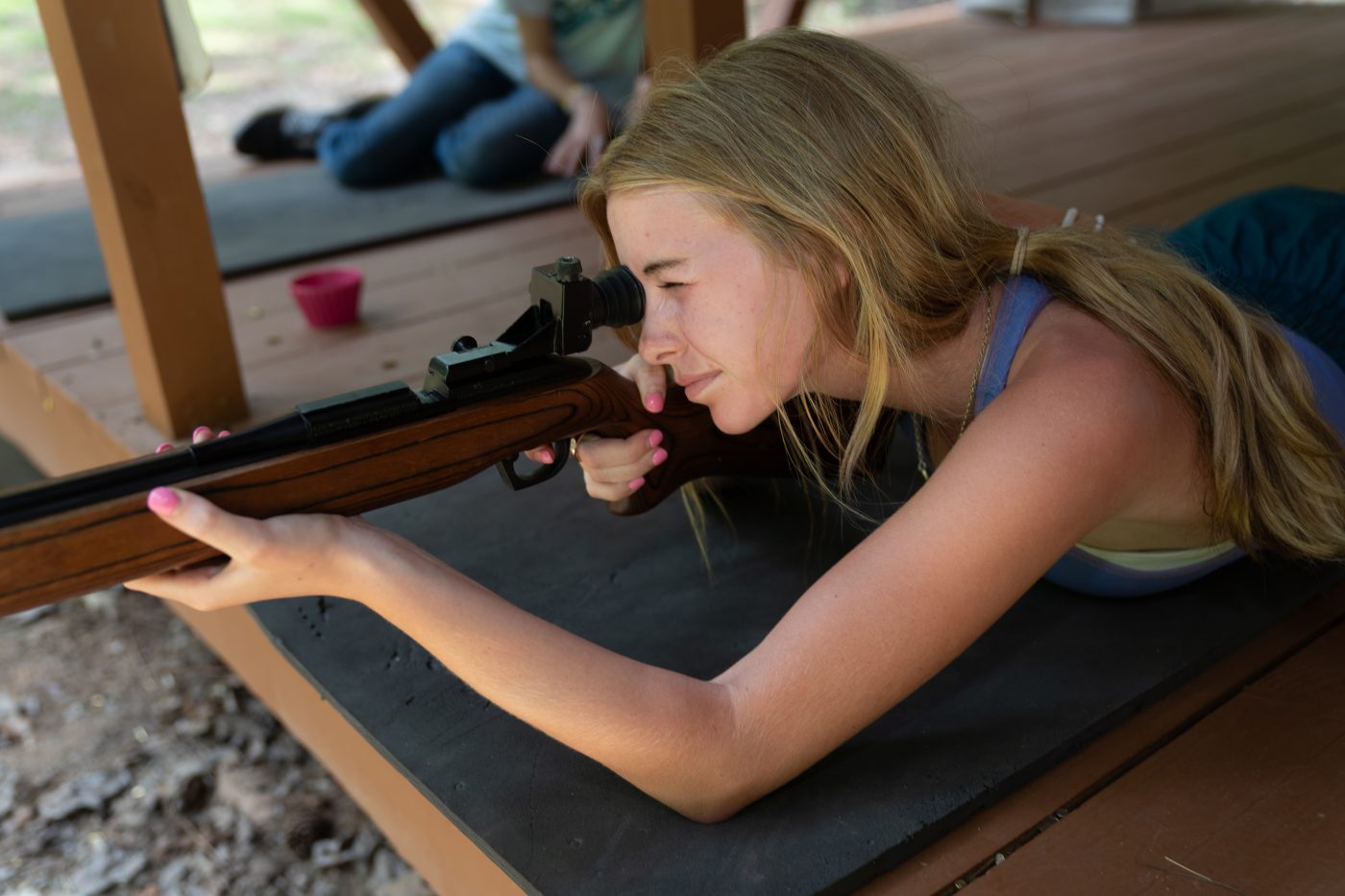 Electives
Power Boating
Today at Power Boating, the boys took their practical tests and everyone passed! Jeb Braxton scored a 24/25. Flynn Dickson got a 20.5/25. Judson Mallory got a 23/25. Graham Sims got a 24.5/25. Murray Seifert got a 21.5. Micah McIntyre got a 21/25. Vann-Dawson Flanagin got a 20/25. Lastly, with the only perfect score, Walker Snyder aced it with a 25/25!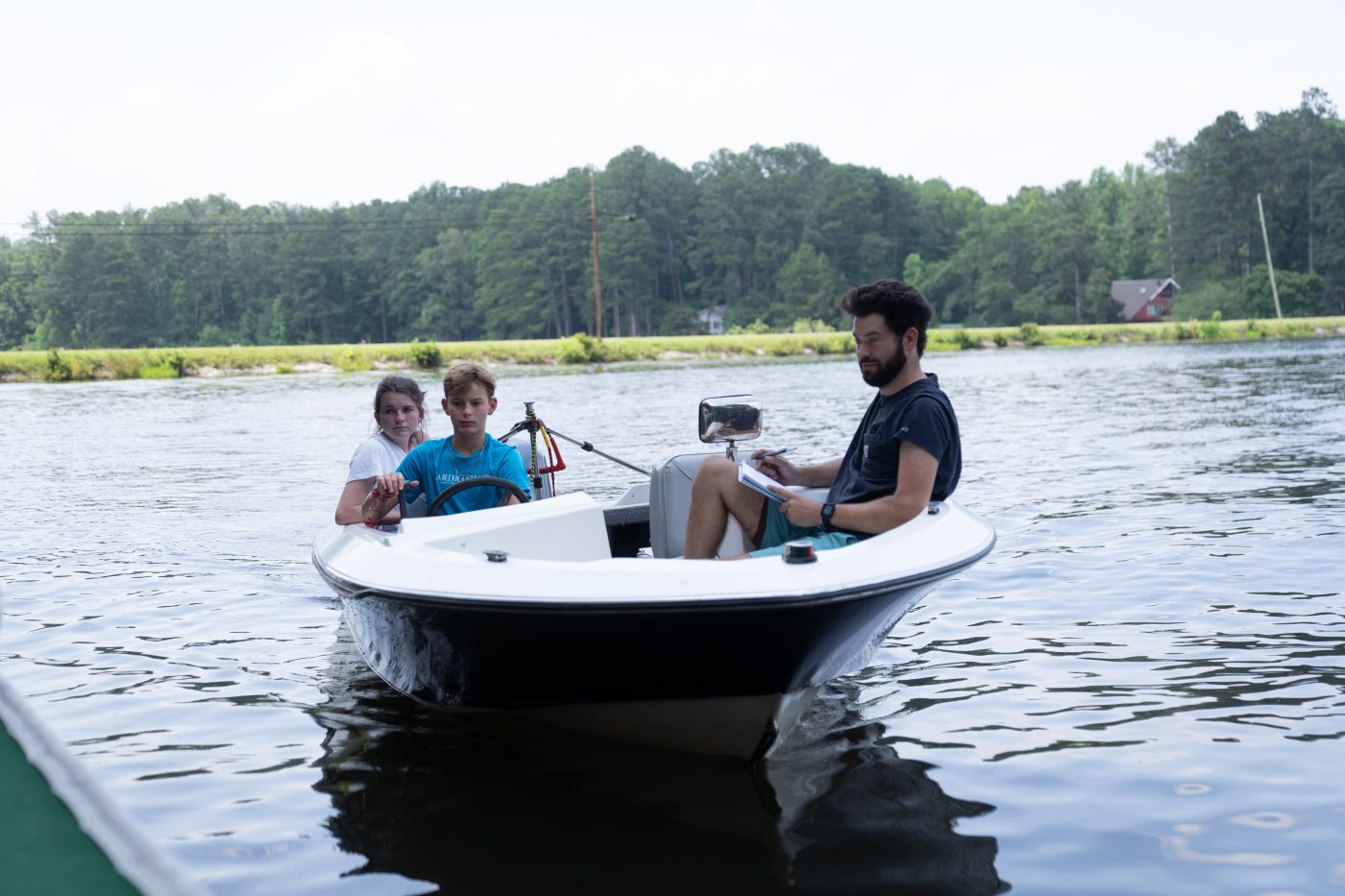 Putt-Putt
Today at Putt-Putt, the boys came down to the Camp Mac Green and had the Masters. This week's winner of the Camp Mac Masters and the Coveted Green T-Shirt is Henri Schoenvogel.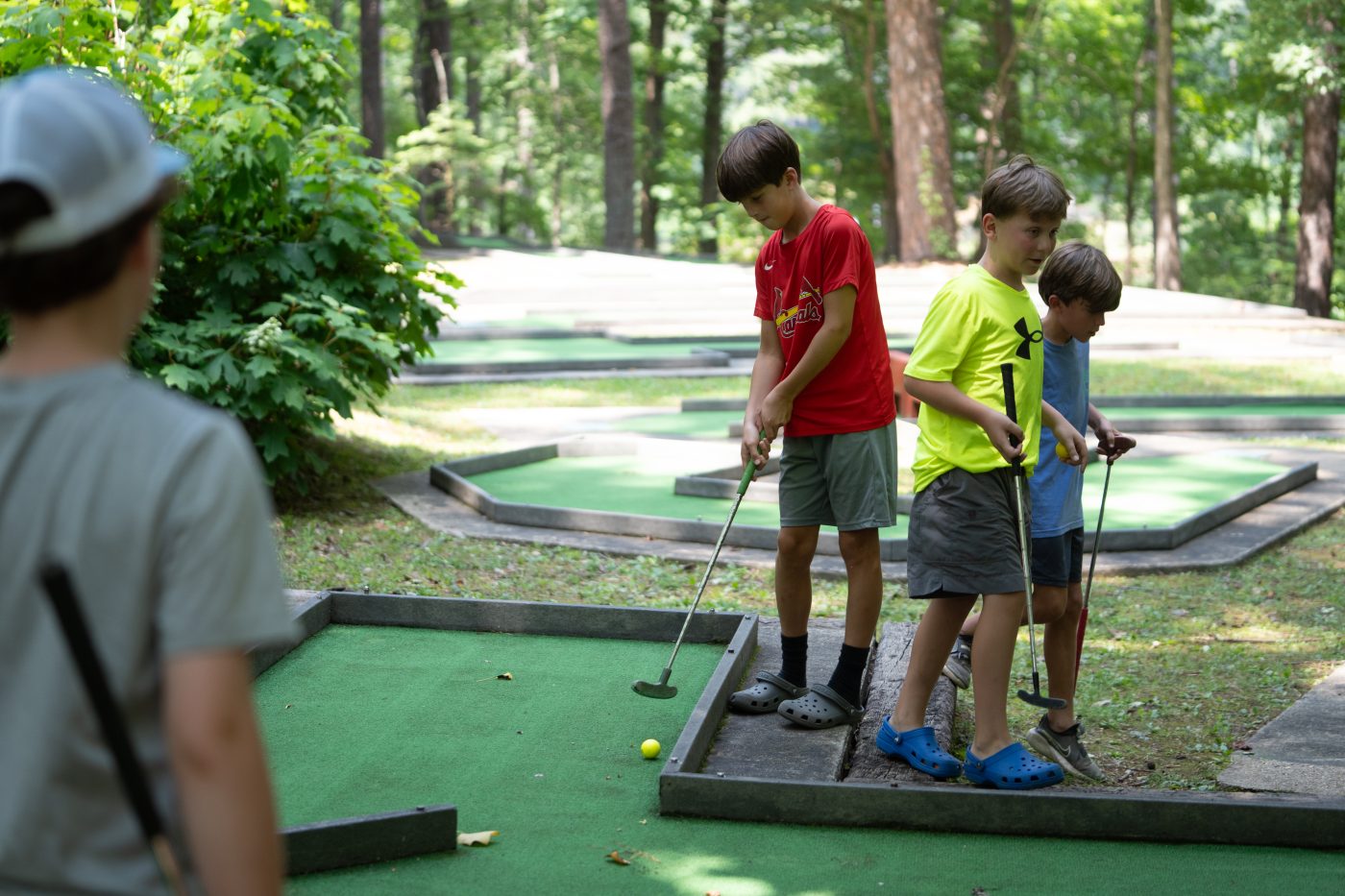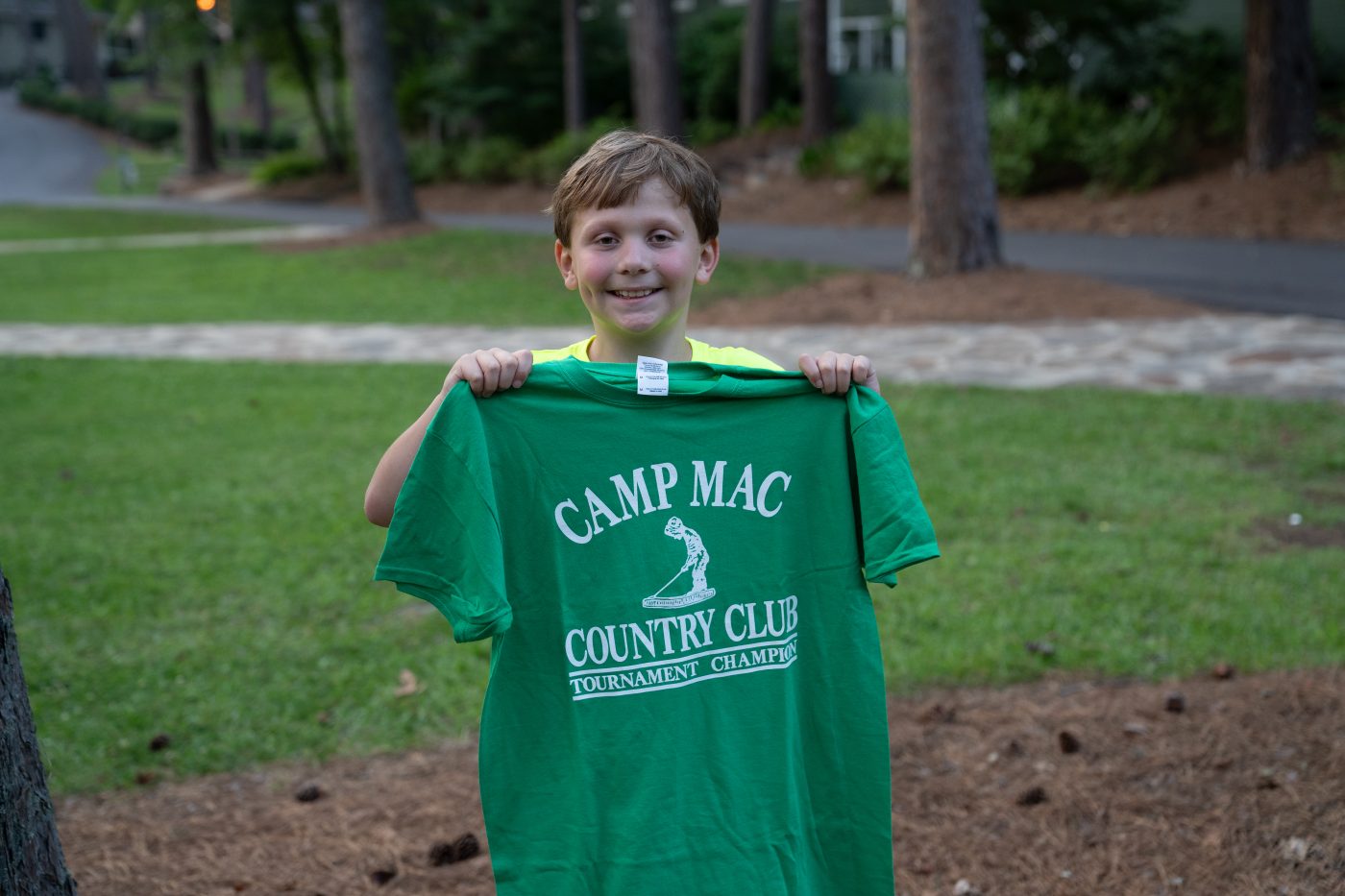 Canoeing
Today at Girls Canoeing, the girls competed in the Great Race. Representing the Girls, Violet Rios completed the course in 4 minutes and 31 seconds.

The Boys also came on down to compete in the Great Camp Mac Race. Representing the Boys, Lassiter Silsbee completed the course in a whopping 4 minutes and 20 seconds, bringing home the glory and making the Boys victorious!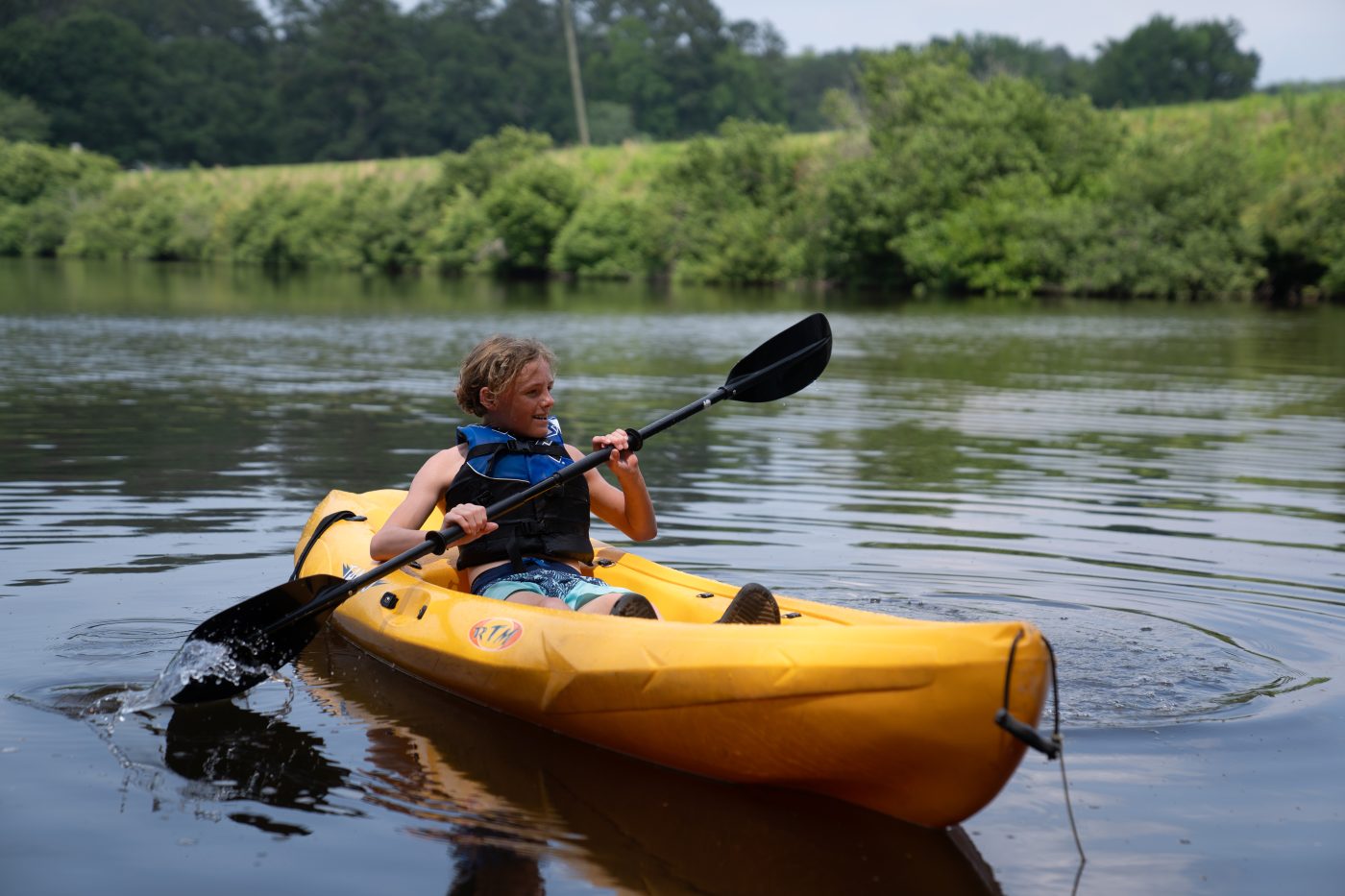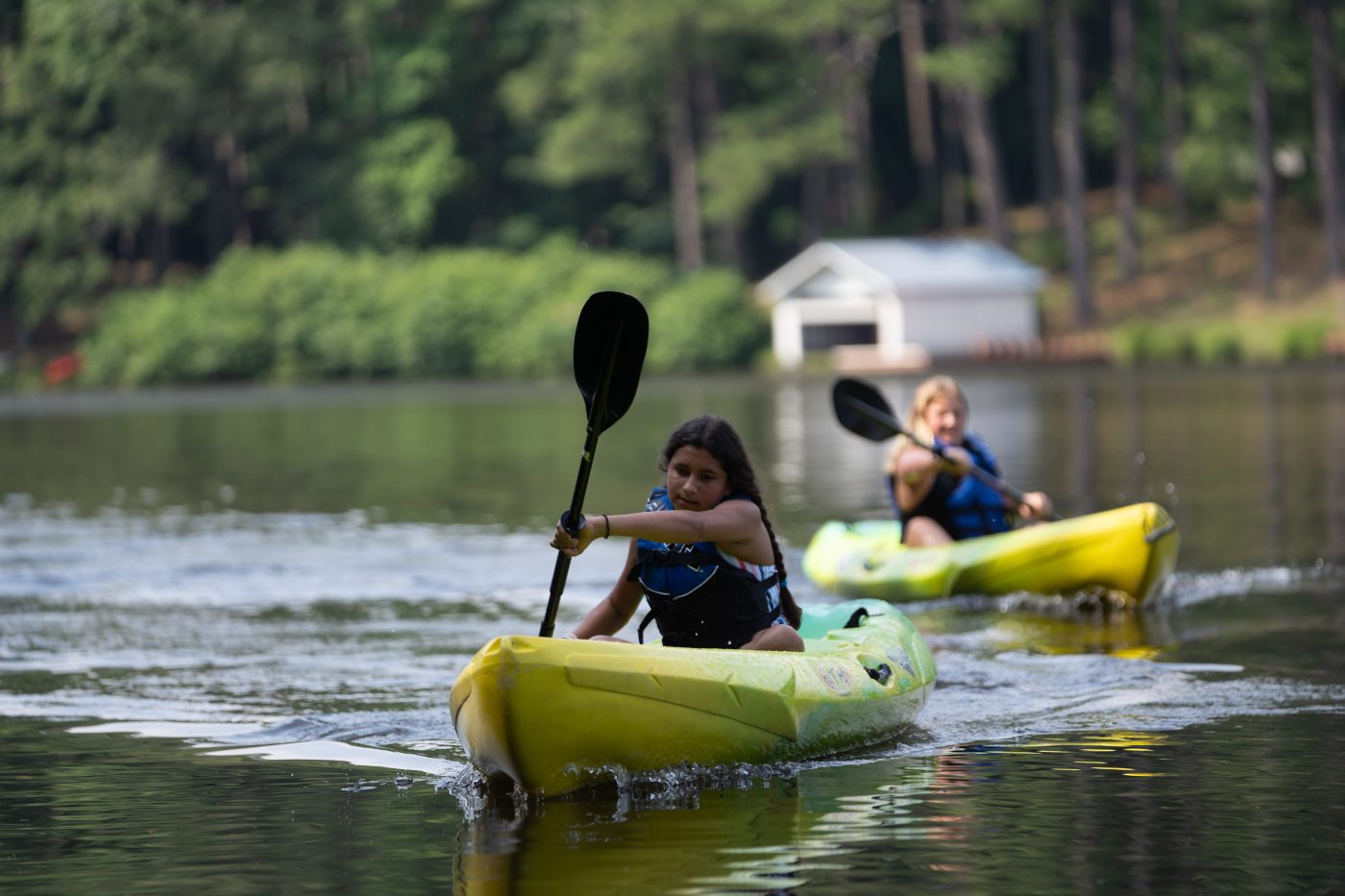 Shooting Sports
Today at Shooting Sports, we had the famous Camp Mac Shootout! For the Boys, Mack Delaney took the dub in a very close final matchup against Crawford Badham. And for there Girls, Miller Cox was this week's champion!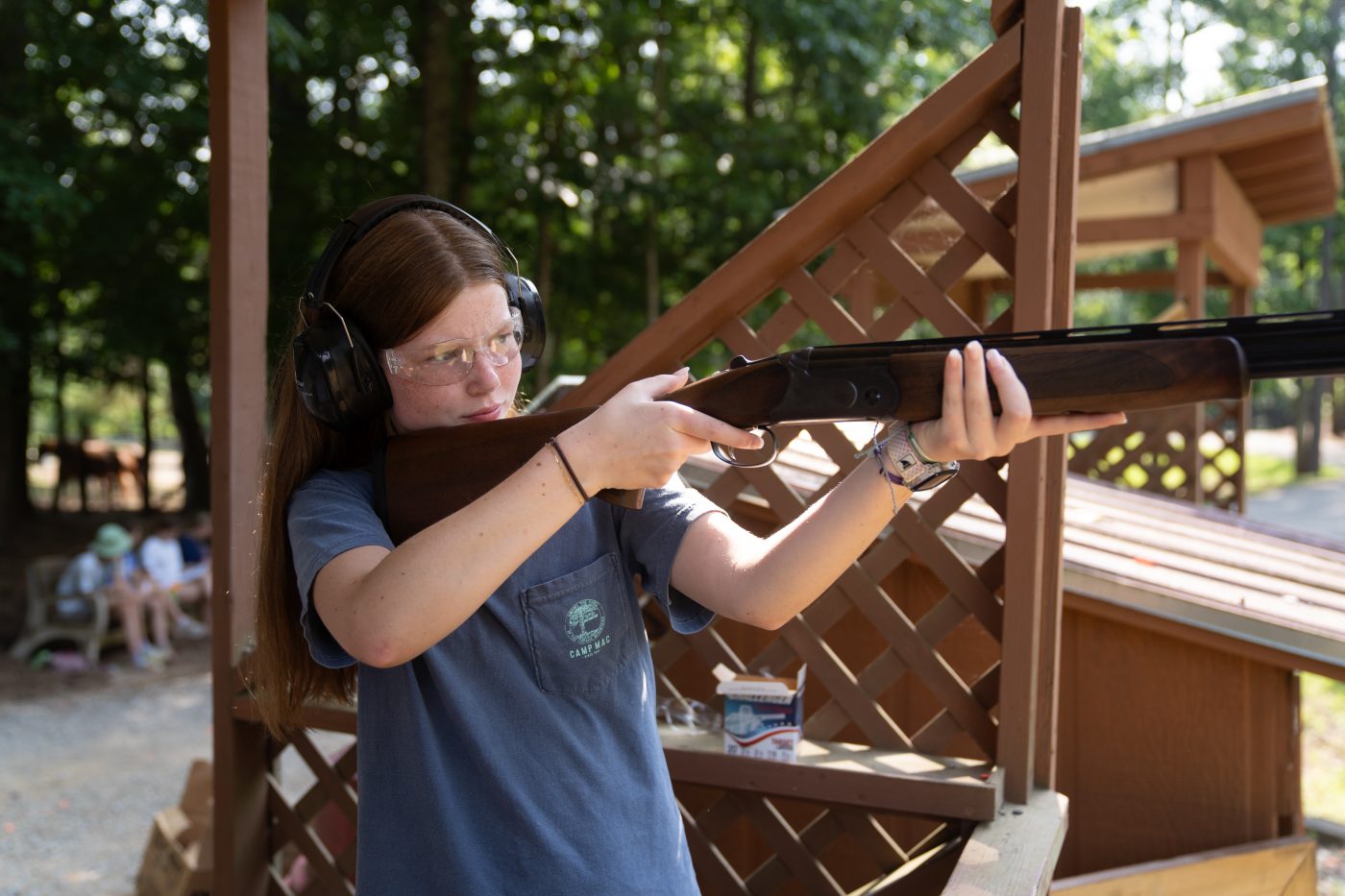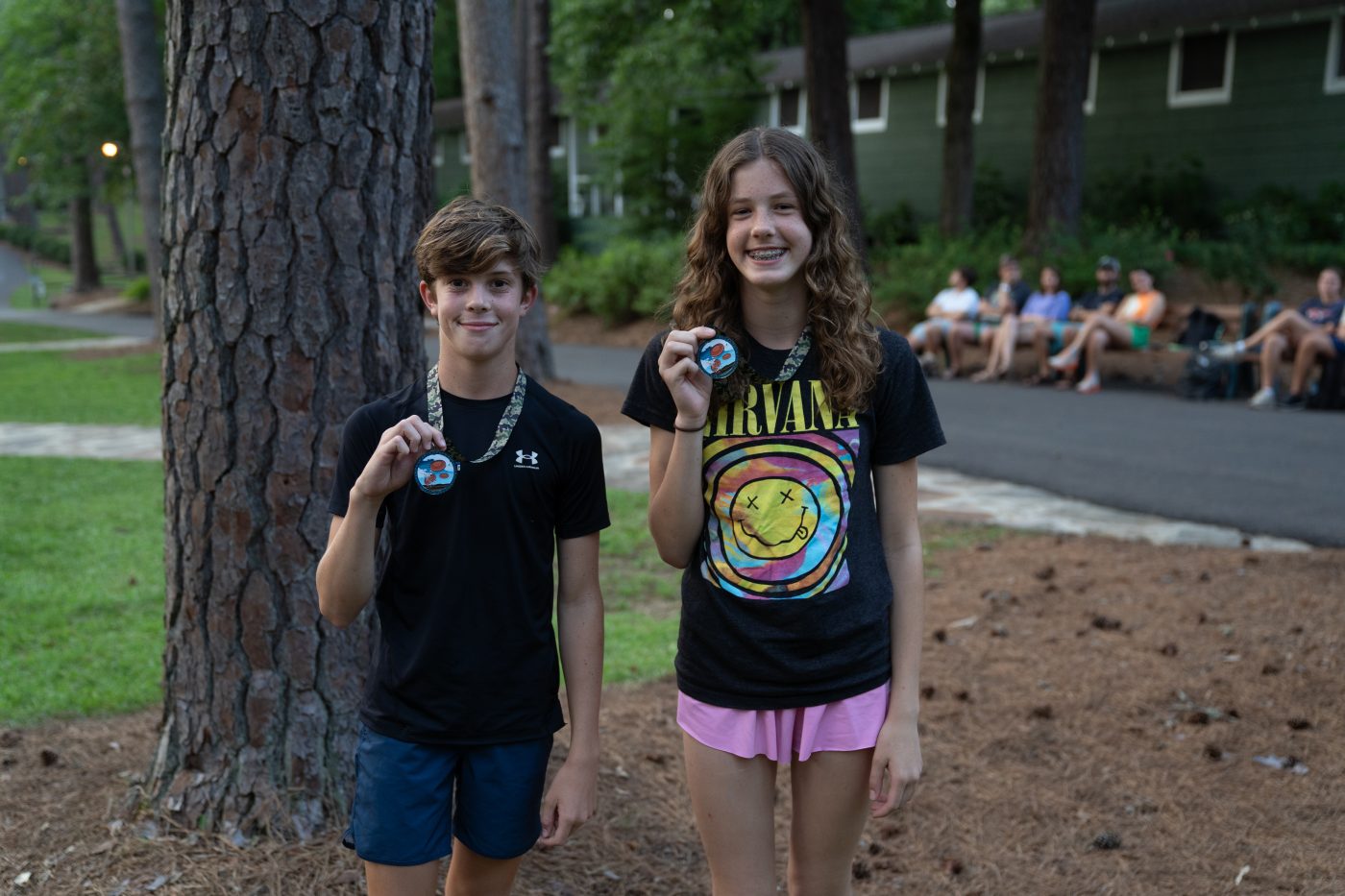 Tennis
Today at Tennis, the girls finished their Doubles Tournament with Kathleen Wilkinson and Reese Wilson winning in a nail biting game against Katherine Tuten and Mae-Margaret Reed. We also played some games to finish out the period. Our Winners for Queen of the Court were Kathleen Wilkinson and Mae-Margaret Reed. Mae-Margaret Reed also won Cricket in the Cage twice.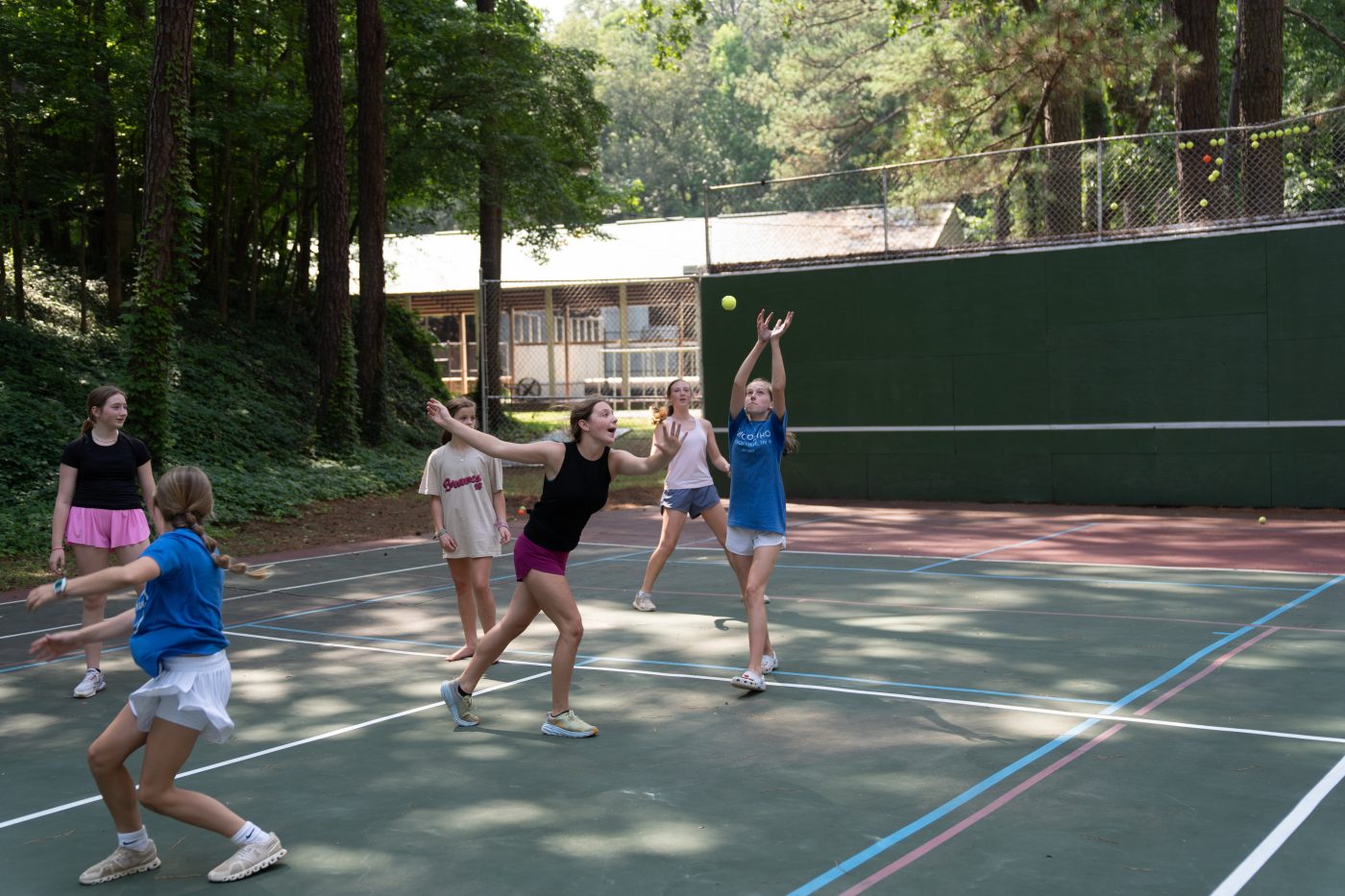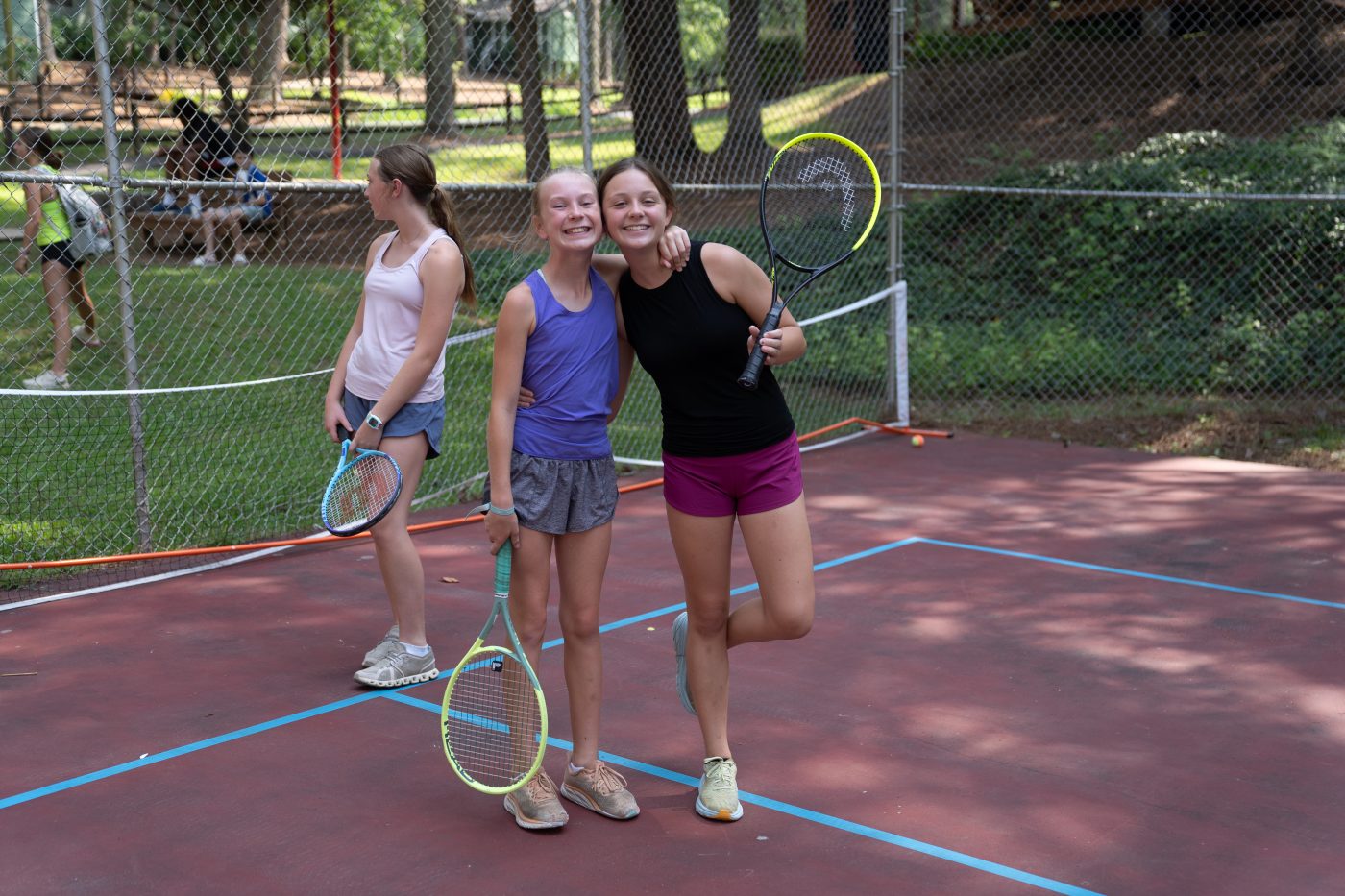 League Games
Today on the Crunchy Court 1, Mack-Gregor's Monkeys beat Bruce and George's Curious Georges. From the Monkeys, Bennett Kirk played like Harambe himself. From the Georges, Marshall Cummings played like Boon Bickerstaff himself.

Today on the Hot Court 2, Benji's Big Stepppas stepped past Fiedler's Trash Frogs in a classic game of Volleyball. For the Trash Frogs, Rex Gucker played like Kermit in his prime. For the Steppas, Graham Sims played like a young Charlie Magid.

On the Sweaty Field 1, Ian's Iron Eagles destroyed Zach's Zebras in a stellar game of Softball. For the Zebras, Miles Cummings played scrumdiddlyumptiously. For the Iron Eagles, Hails Austin, who had 3 home runs played like someone who deserves Best Athlete.

Today on the Hot and Humid Field 2, Gray's Anatomy Season 2 demolished Basil's Burritos in an intense game of Softball. From the Anatomy, Matthew Wills played like a financially stable anesthesiologist. From the Burritos, Christian Gray was salsatastic.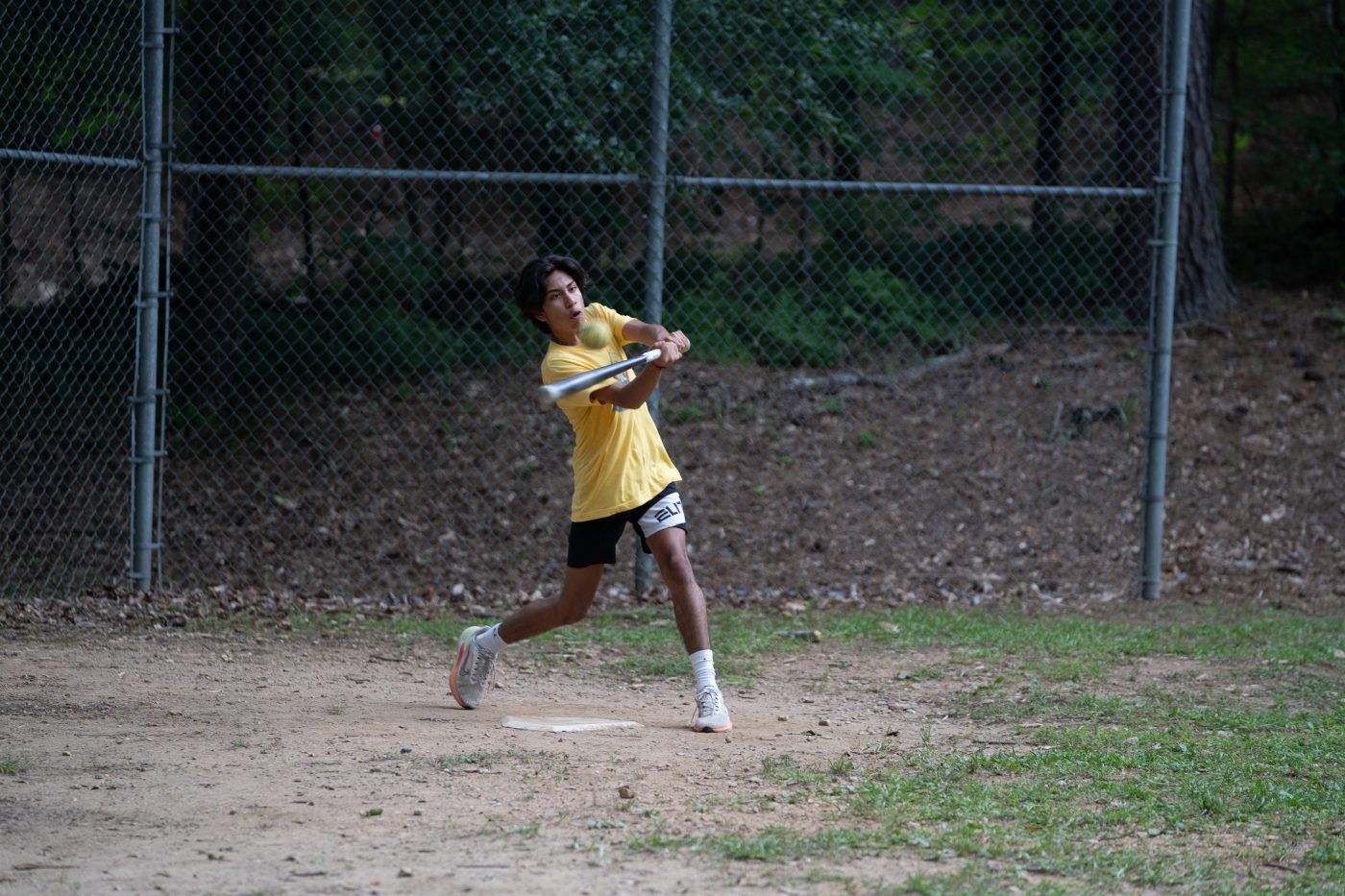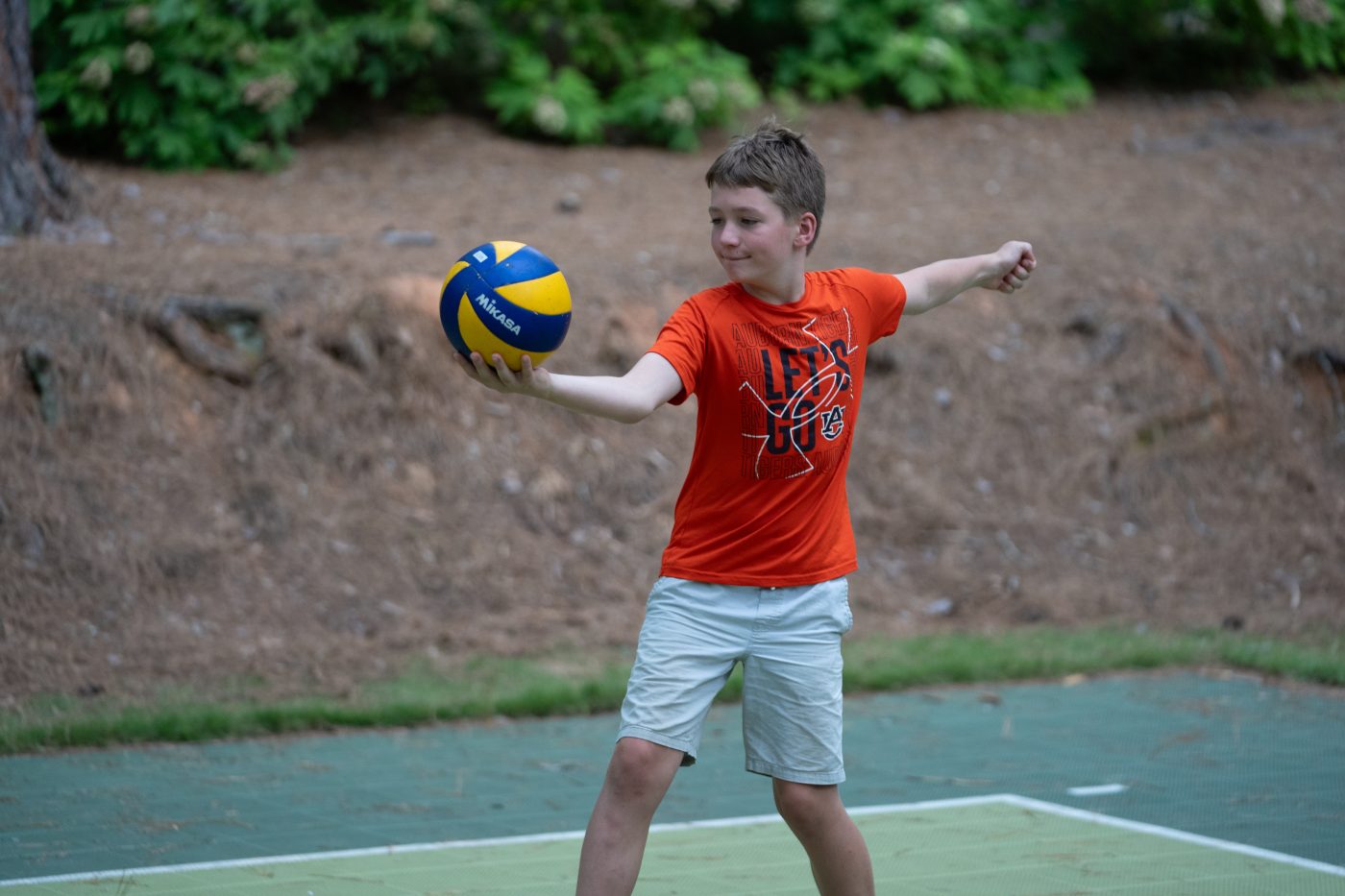 From the Dining Hall This morning, we had Blueberry Muffins with Fresh Fruits, Eggs, Grits, Toast, and Cereal. For lunch, we had Chicken Fajitas with Cheese, Sour Cream, and Salsa. For Dessert, we had Chocolate Chip Cookies. And to end the day, we had Pizza and Hot Wings with a Salad Bar available. For Dessert, we had Ice Cream.
Vespers
Merritt Williams and Emerson Denham gave our message tonight.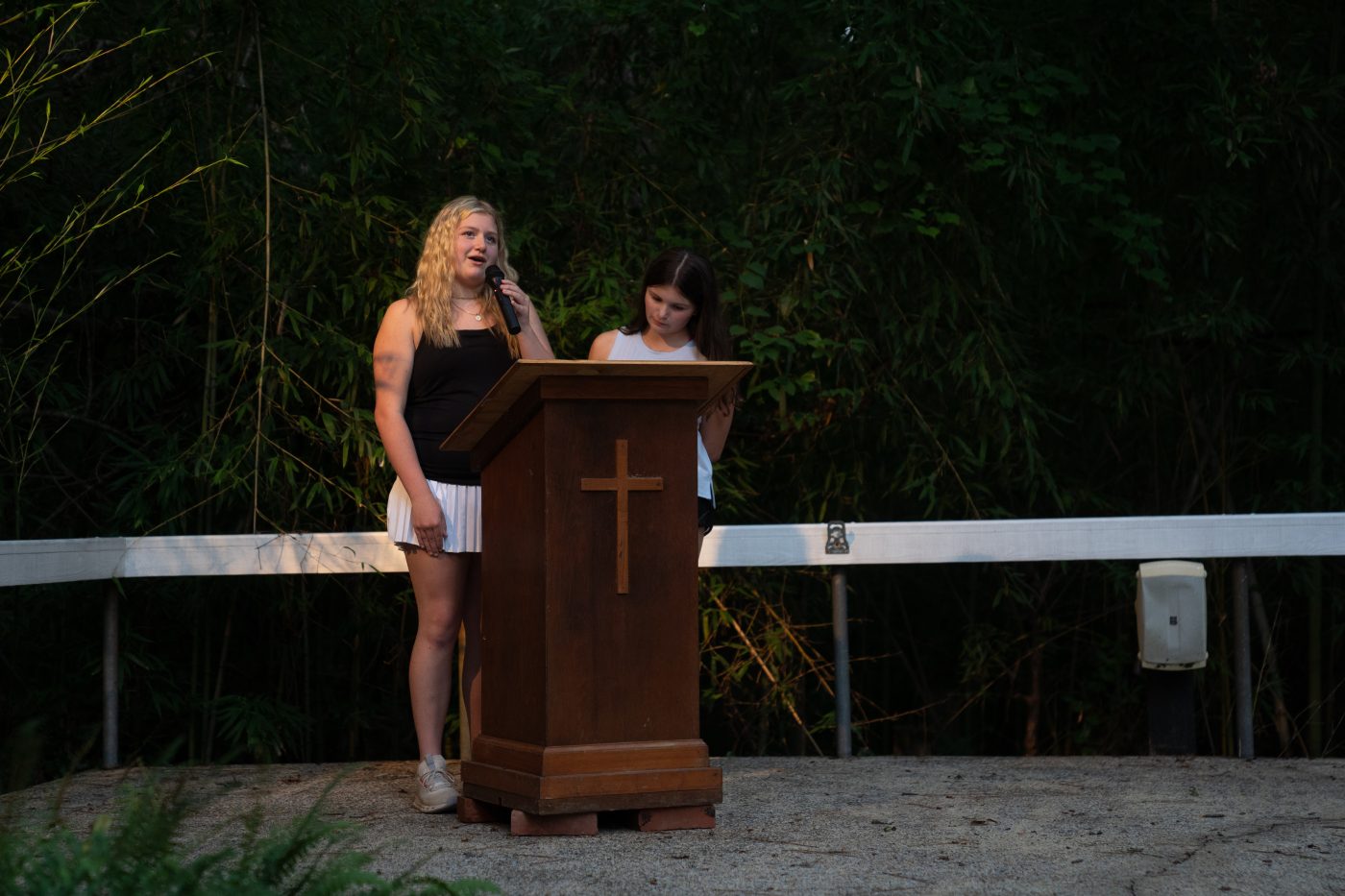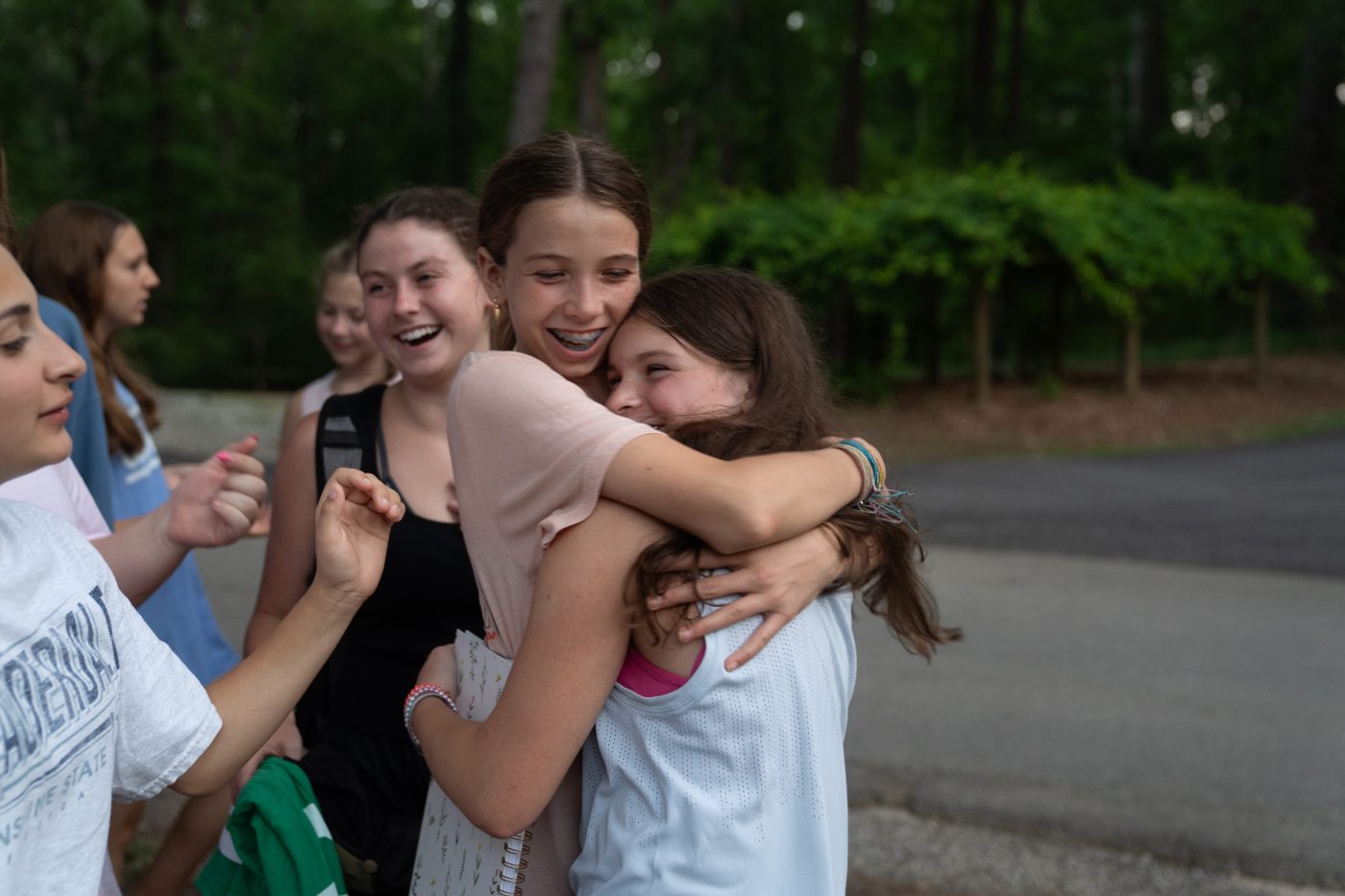 Tonight for Night Rec...
We had the Swim Meet!