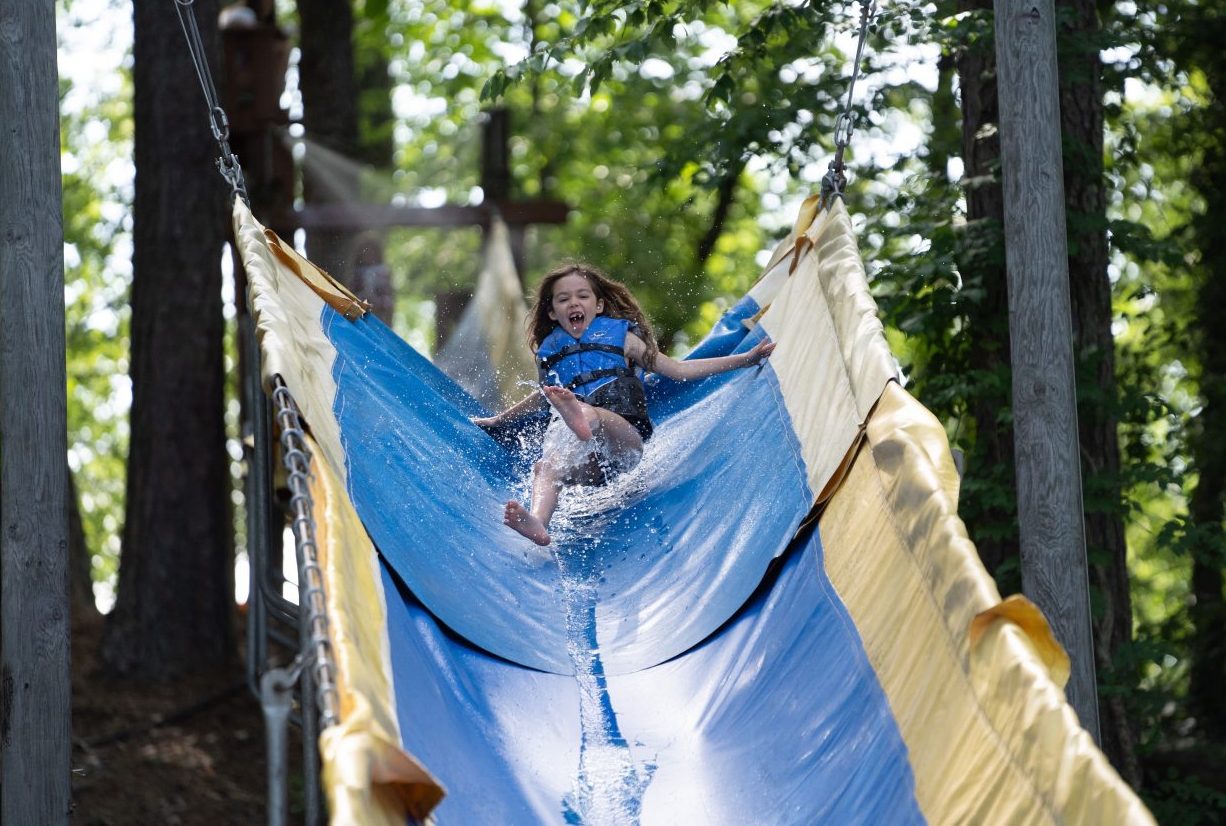 Morning Activities
Fun and Games
Today at Fun and Games, we played 9 Square In The Air. The MVP for 1st period was Atticus Crawford. The MVP for 2nd period was Andrew Estabrook. The MVP for 3rd period was Alexander Kenney. The MVP for 4th period was Landon Shah.
The winner of the "ratta-tatta-ratta-tatta win a big ole cowboy hatta" was Alexander Kenney!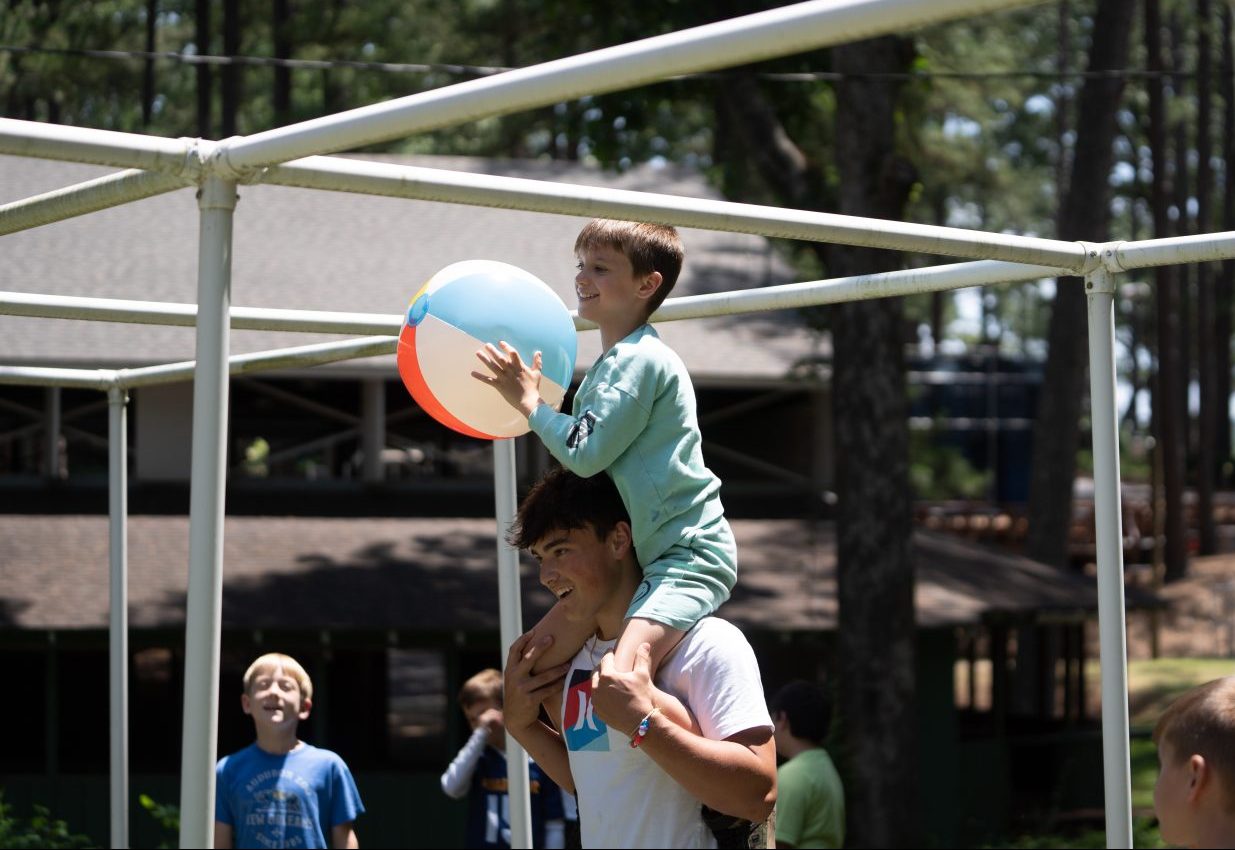 Wilderness Skills
Today at Wilderness Skills, we had a Tent Staking Competition with the Girls. In 1st period, the "G-1, 6 Dayer Family" won. In 2nd period, The Champs beat out The Bobcats in a close match. In 3rd period, Caroline's Cool Campers beat the G Washers. Lastly in 4th period, "The Campers" beat out the competition.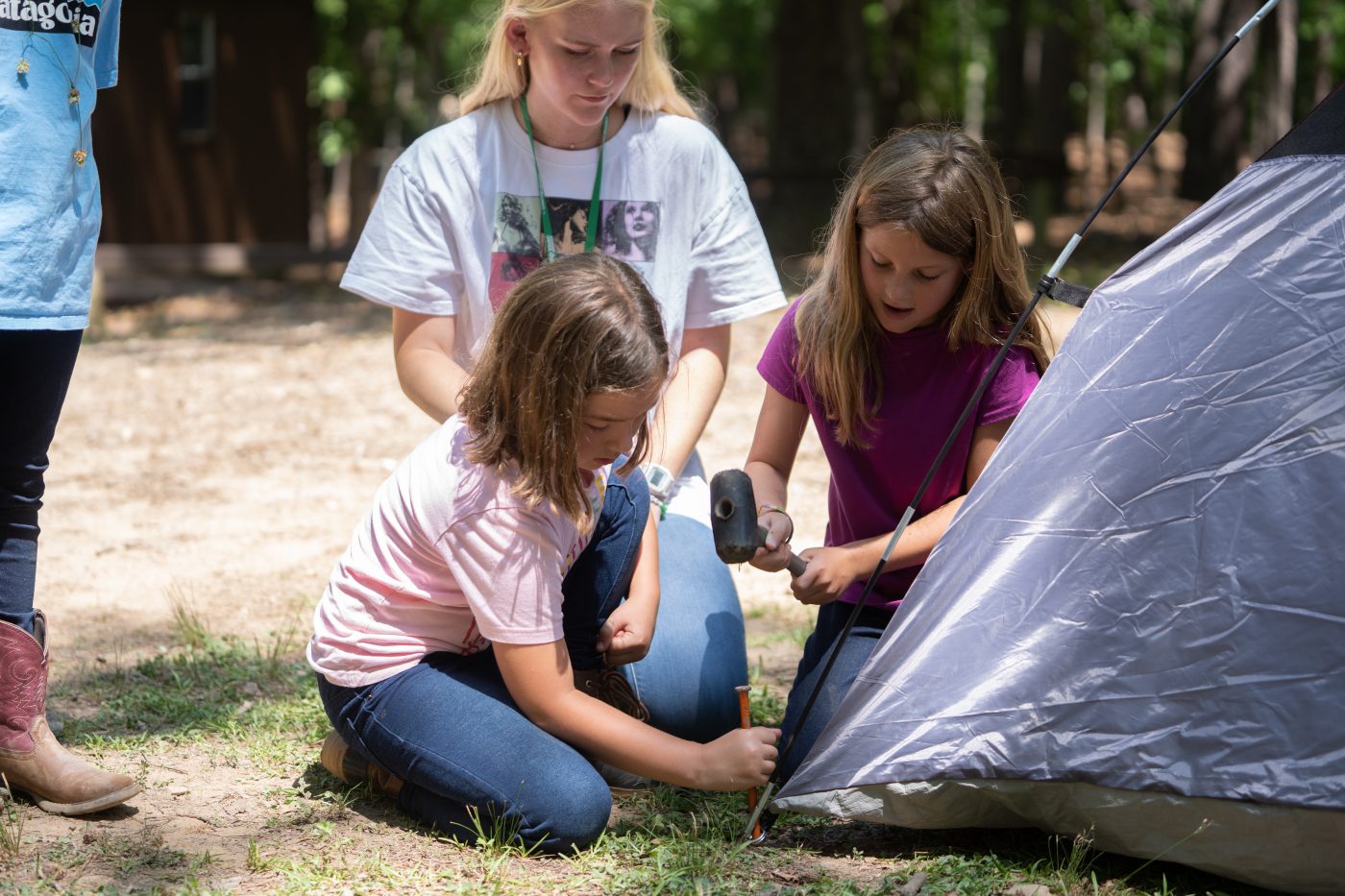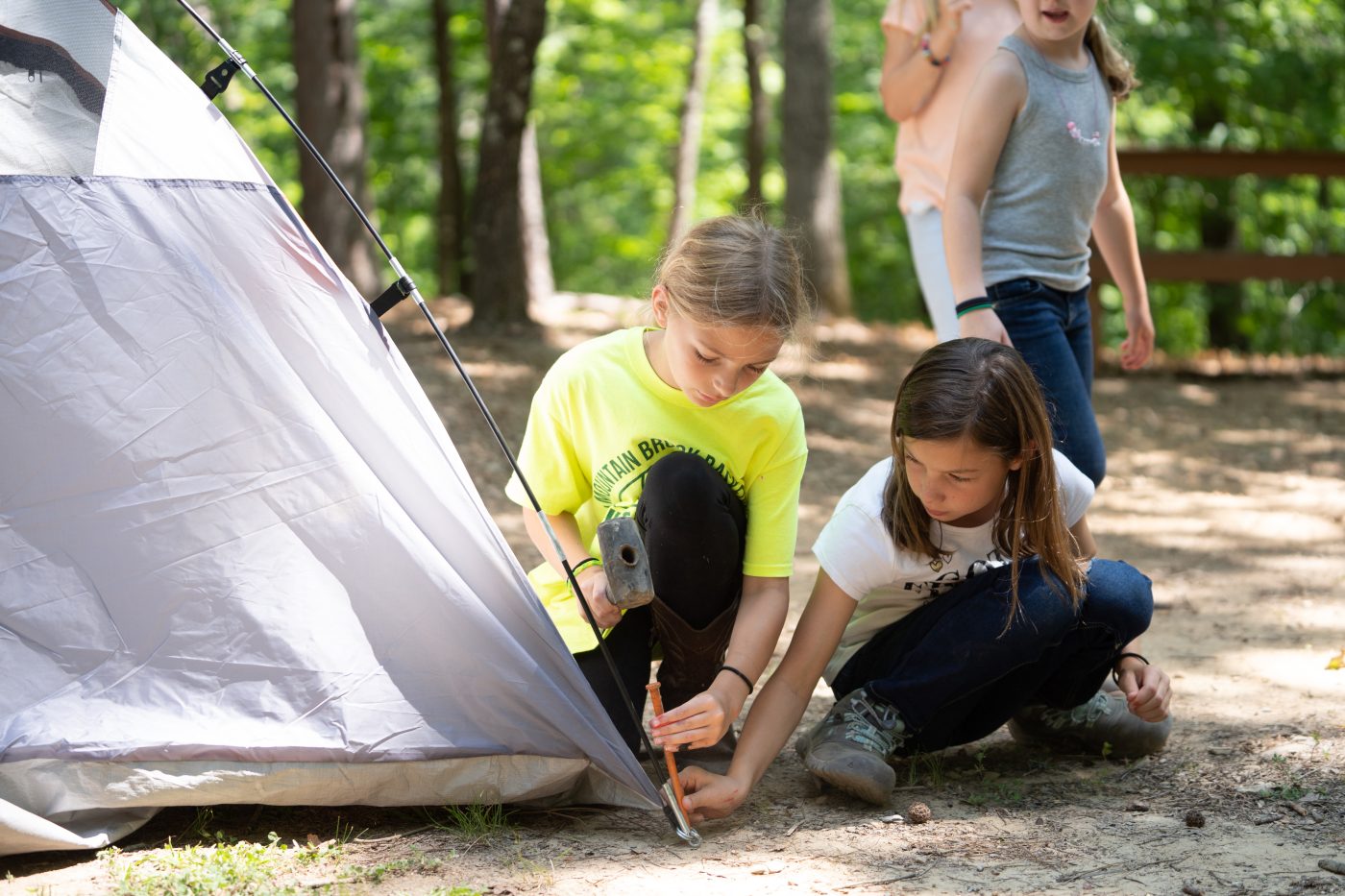 Team Sports
Today at Team Sports, the boys showed off their athletic abilities in an intense series of Barnyard Bonanza. In 1st period, the Red Team won. In 2nd period, the Red team won again. In 3rd and 4th period, there was a three way tie between the Red Team, Blue Team, and the Green Team!

Today's winner of the "winna winna chicken dinna" was Alexander Kinney!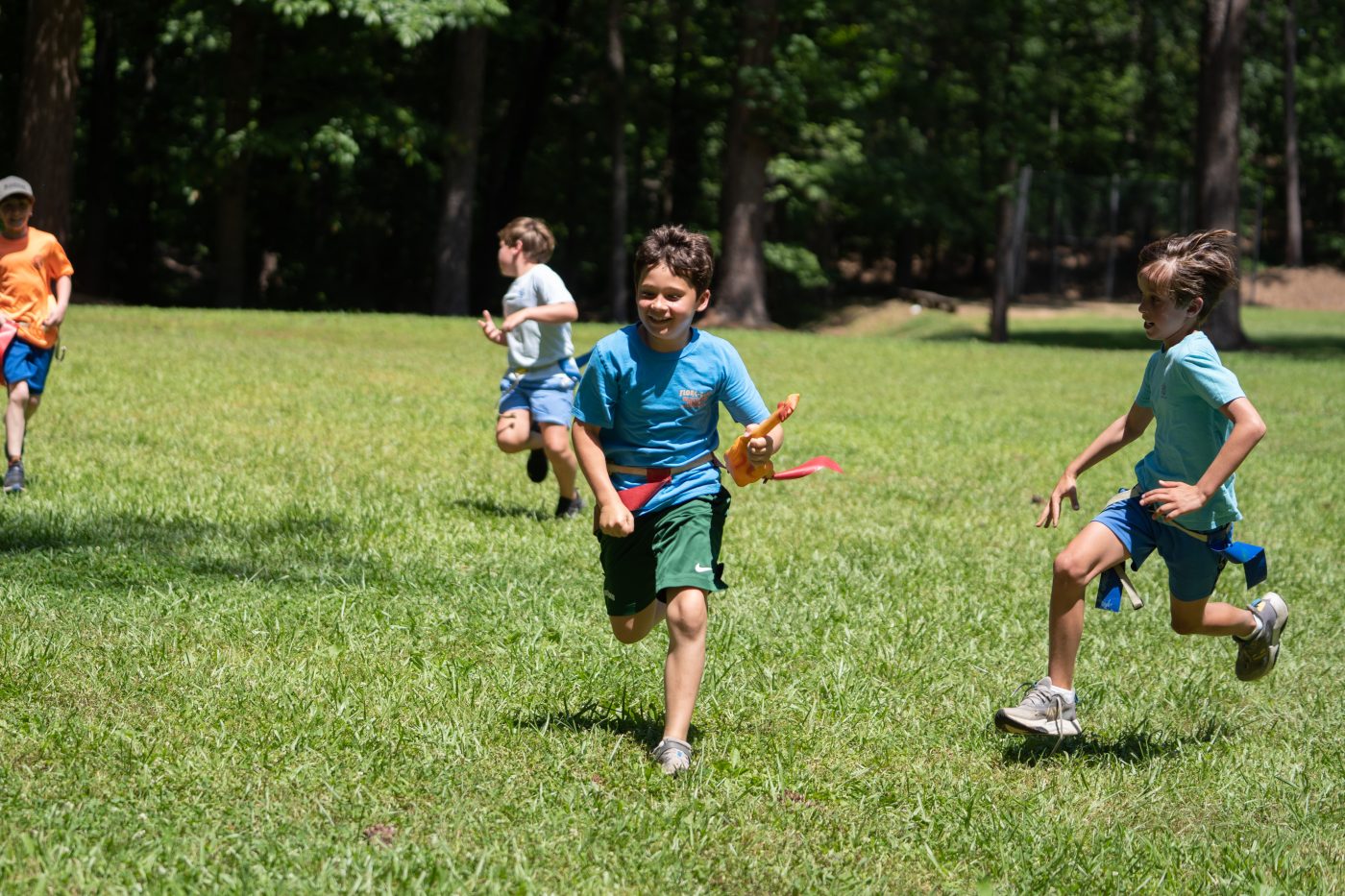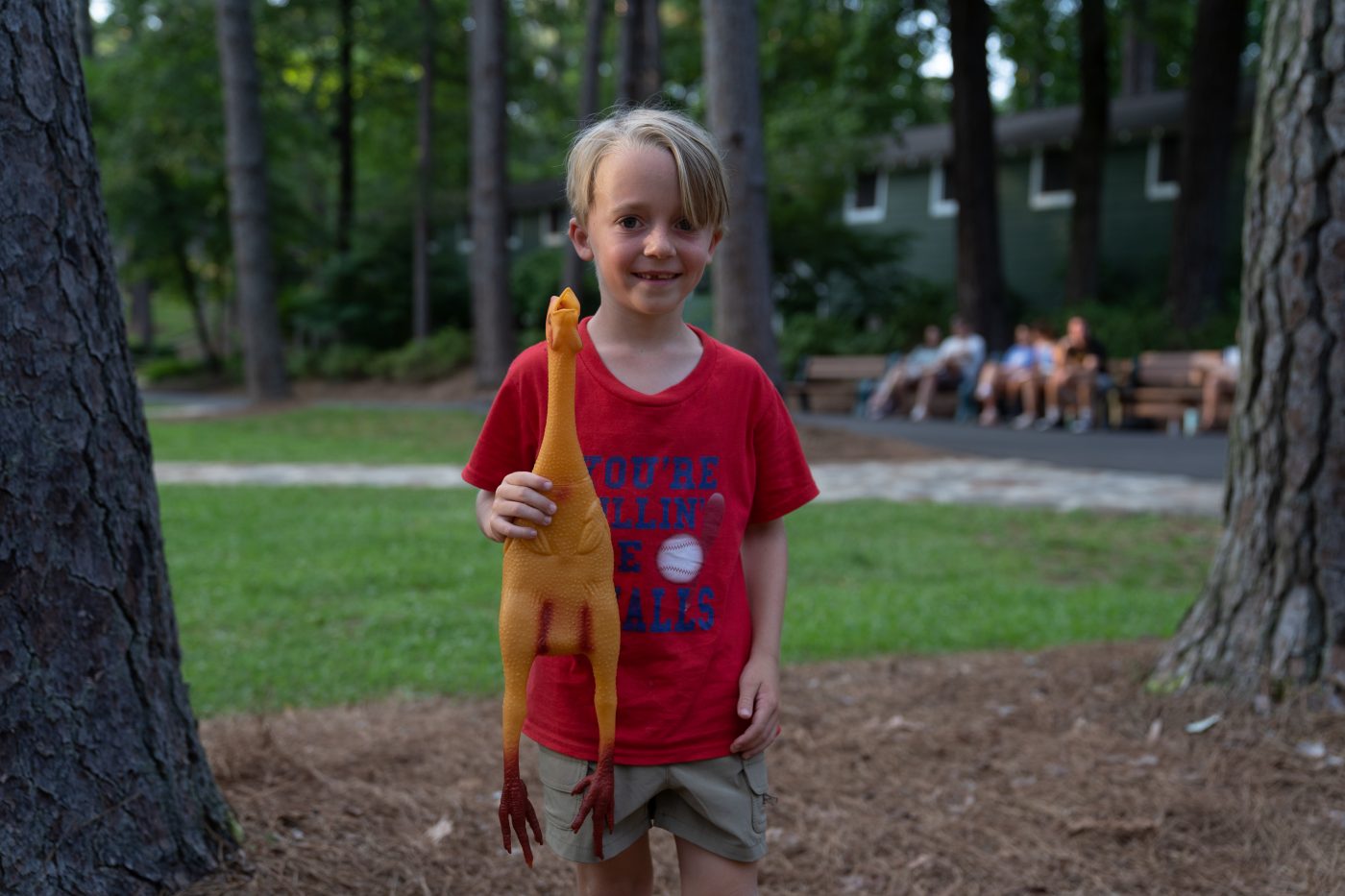 Riflery
Today at Riflery, the girls came down and shot some high scores!

Nora Griffin shot a 24. Evangeline Schmidt shot a 24. Marion Haynes shot a 23. Luci Lowery shot a 25. Harper Pool shot a 25. Callie Stewart shot a 23. Eliza Gannon shot a 25. Sara Grace Keadle shot a 23 and a 25. Kate Hutto shot a 25. Annie Carrol shot a 28. Charlotte Vann shot a 31. Addie Bowden shot a 23 and a 28. Isabella Schnapp shot a 31. Kate Mayer shot a 23, 24, and also hit a bullseye!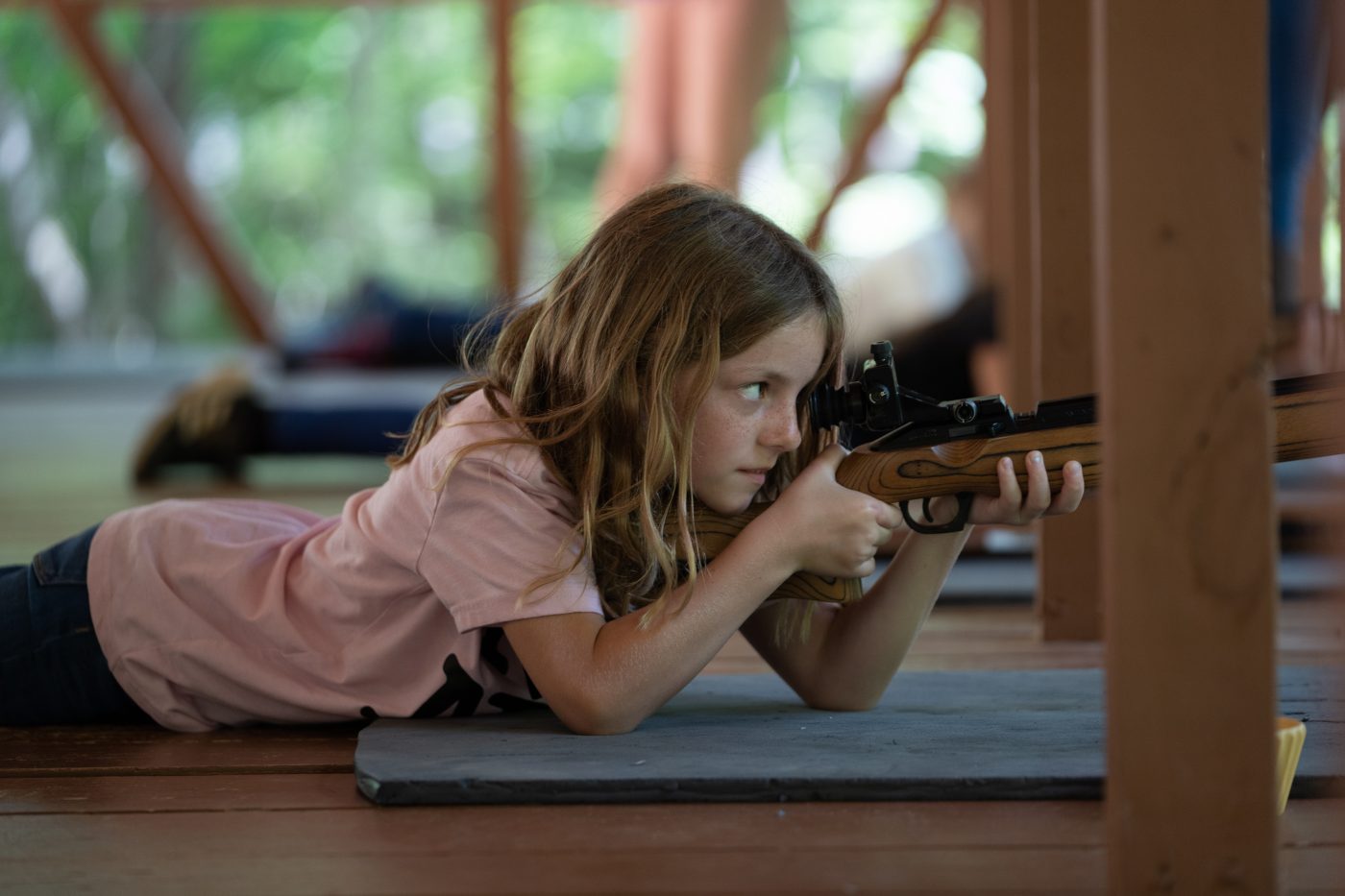 Electives
Bucking Bull
Today for Electives, B-4 came on down to the Good Ole Trampolines and had a High Jump Competition. The winner was Waylon McLean.
Today the crazy cowgirls of G-3 came on down to the Bucking Bull and had a competition to see who could stay on the longest. In 3rd place was Gia Tortora with a time of 55 seconds. In 2nd place was Vera Johnson with a time of 1 minute and 16 seconds. And in 1st place with an impressive 1 minute and 44 seconds was Sophie Serda! We also had the "Yee-haw" Competition and Mayson Ferris had the best "Yee-haw."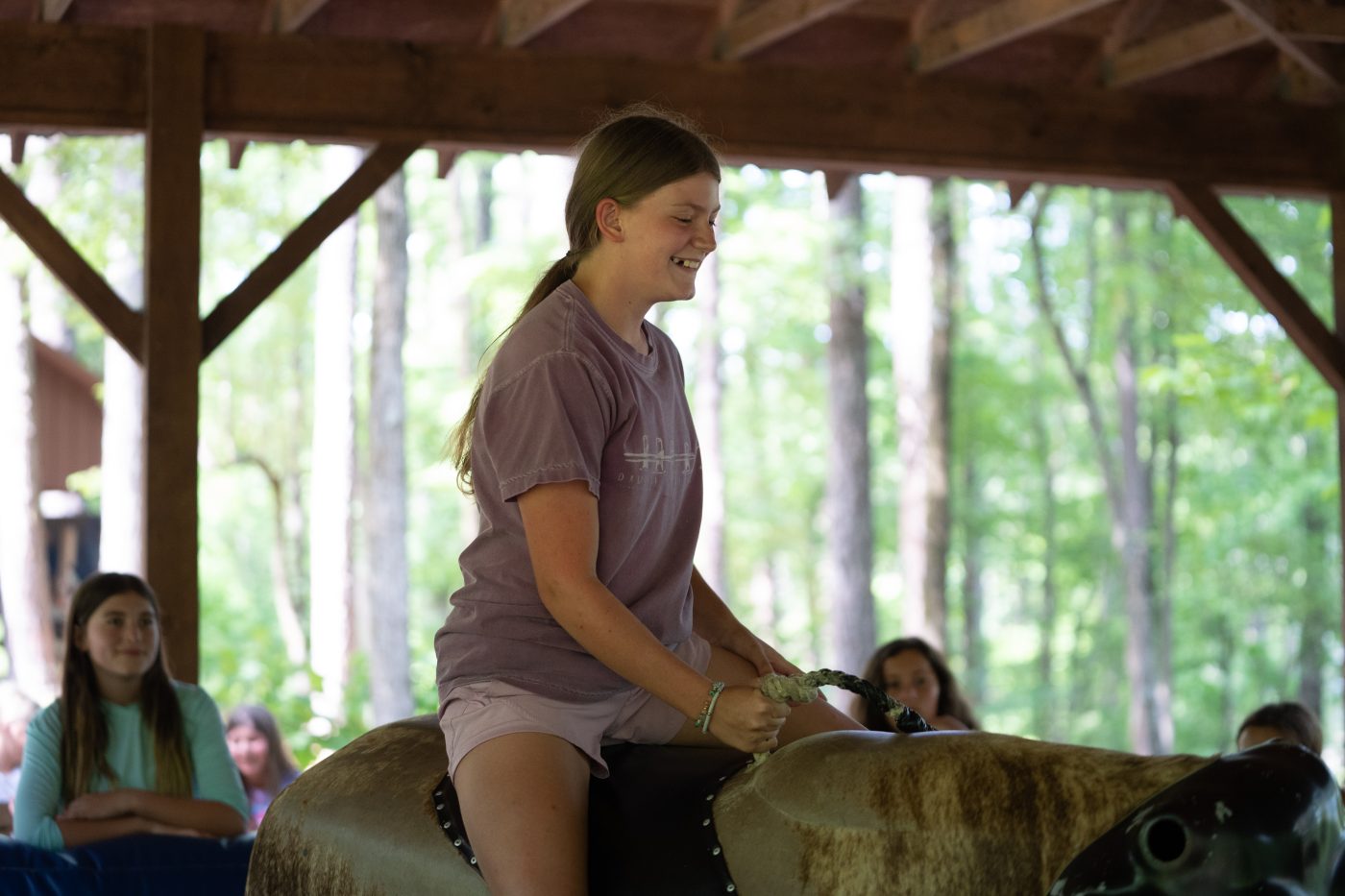 Tramps
Today for Electives, B-4 came on down to the Good Ole Trampolines and had a High Jump Competition. The winner was Waylon McLean.

The girls of Oakridge also had Tramps for Electives today and they had an Add-On Competition. The winner of that was Kingsley Crawford.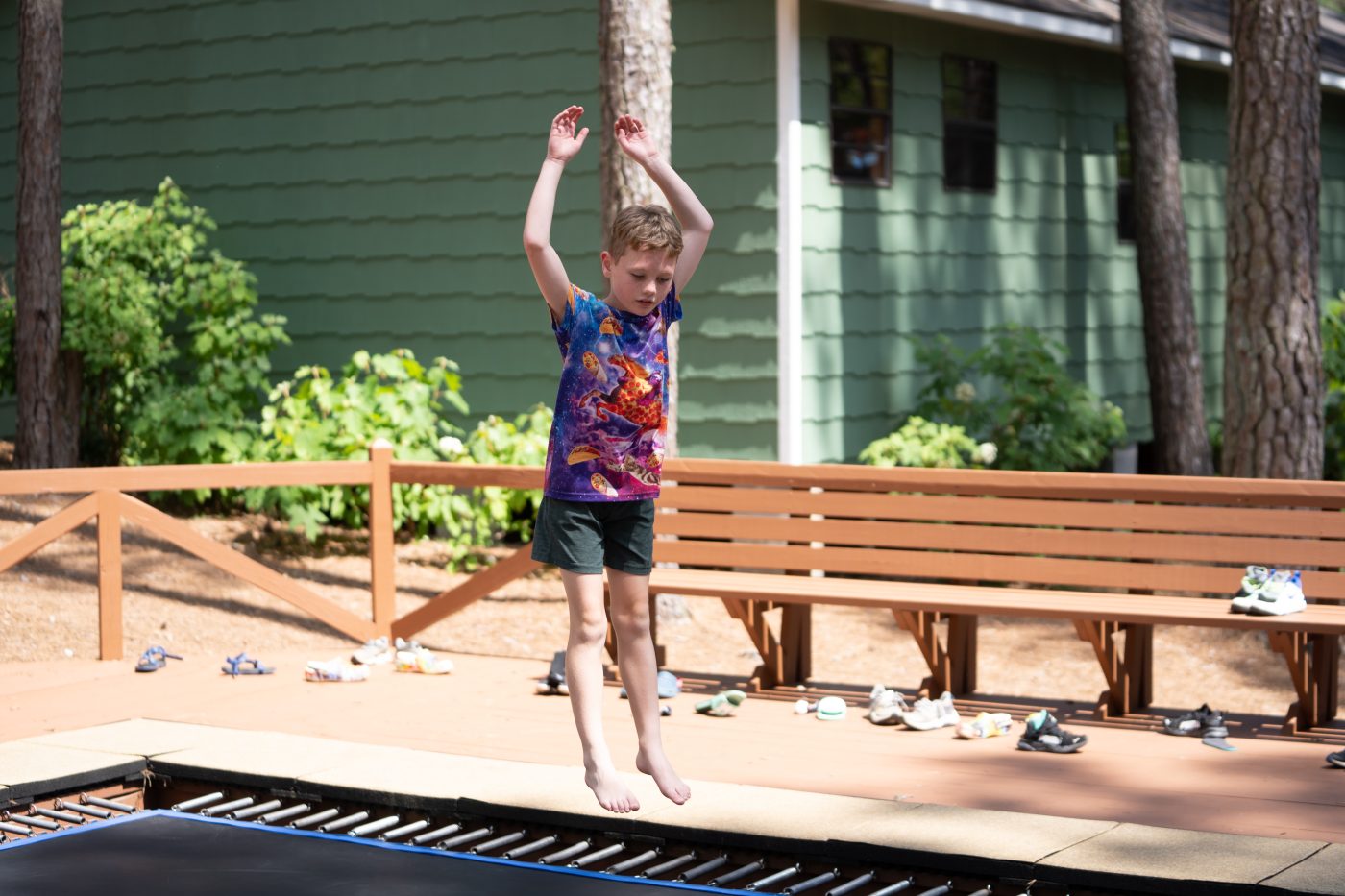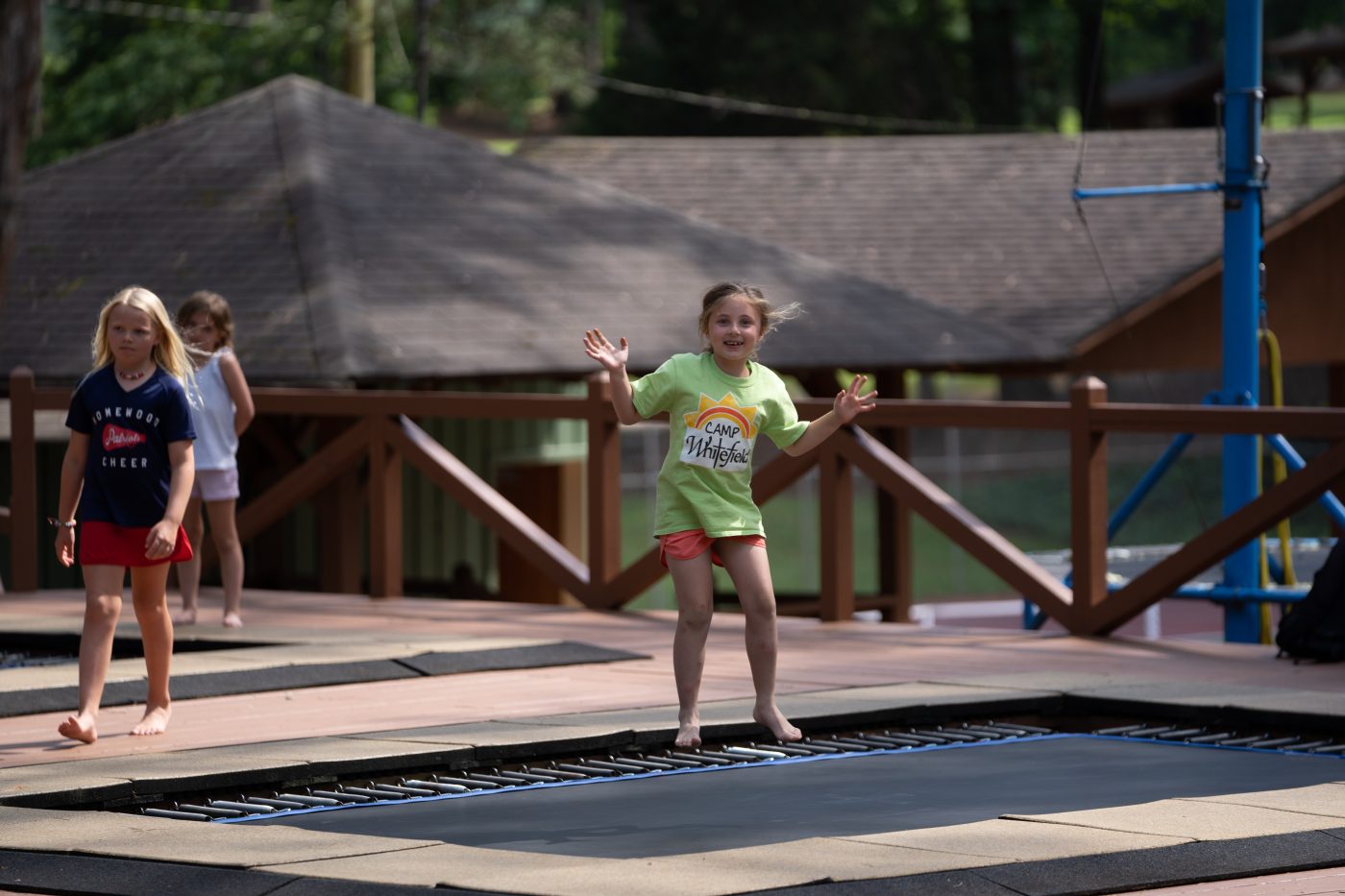 League Games
On Court 1, the Bears took down the Bubble Guppies in a back and forth game of Newcomb, For the Guppies, Reed Blackstock played amazing. For the Bears, Jax Bloodworth played like a young Detek Jeter.

On the ELECTRIC Court 2, Jimmy's Jazzers took down Ian's Iron Eagles in a wild game of Newcomb. For the Jazzers, James Garrett played like a young William Kell. For the Iron Eagles, Landon Shah played like a boss/

On the blazing Field 1, George's Lightning Dragons zapped Basil's Bananas in a kicking game of Kickball. For the Dragons, Broughton Davenport played like a relative of David Schmidt. For the Bananas, Waylon McLean played swell.

Today on the steaming Field 2, MacGregor's Monsters scared away the competition in a. Stunning hame off Kickball. From the Monsters, Alexander Kinney played like Godzilla. And from the Wild Peeps, Marvin Patton played "Kick-tacular!"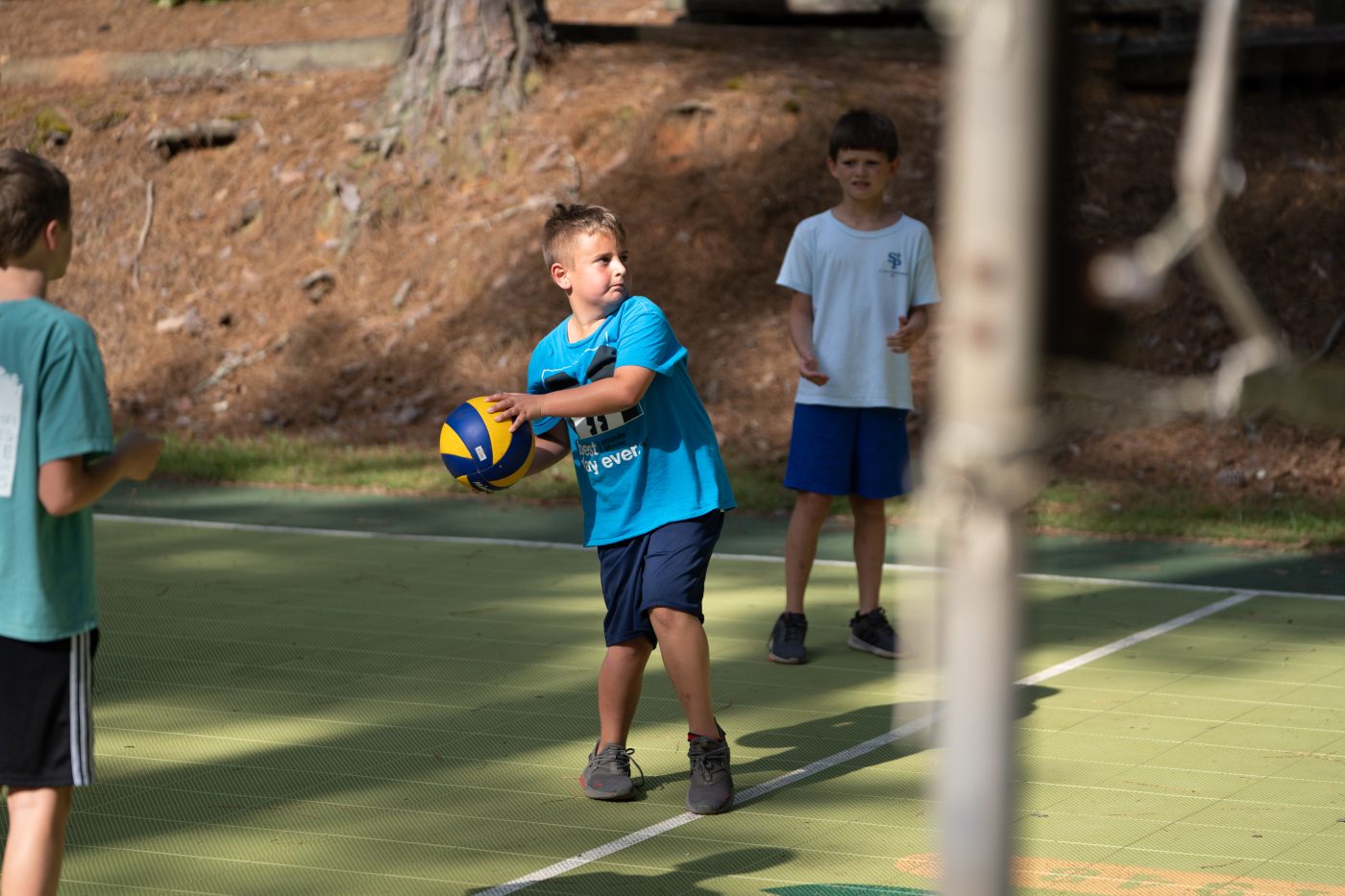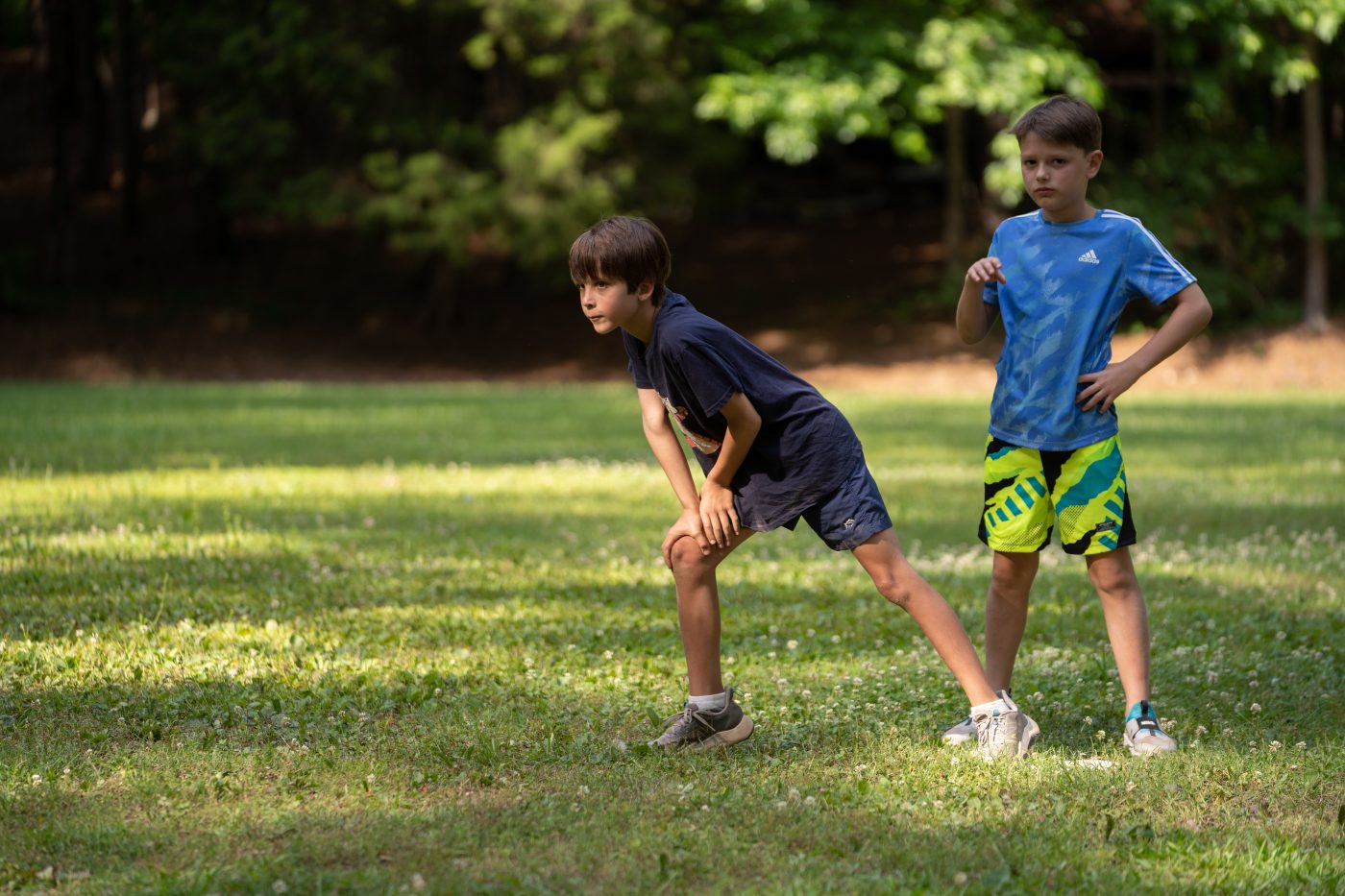 Cabin Time
Putt-Putt
Today G-1 spent their Cabin Time at the Camp Mac Green playing some Putt-Putt. Lane Blackstock, Kate Beevers, Carlton Keathley, Harper Pool, Harleigh Honda, Nevill Myers, Scarlette Lovely, and Walker Searcy each made 1 Hole In One. Hannah Boyer, Elizabeth Anne Kinney, Weezie Westover, and Emma Moore each made 2 Hole In Ones. Ellen Vann and Reese Conner each made 3 Hole In Ones. Neil Moore made 4, and Amelie Ray made 5 Hole in Ones.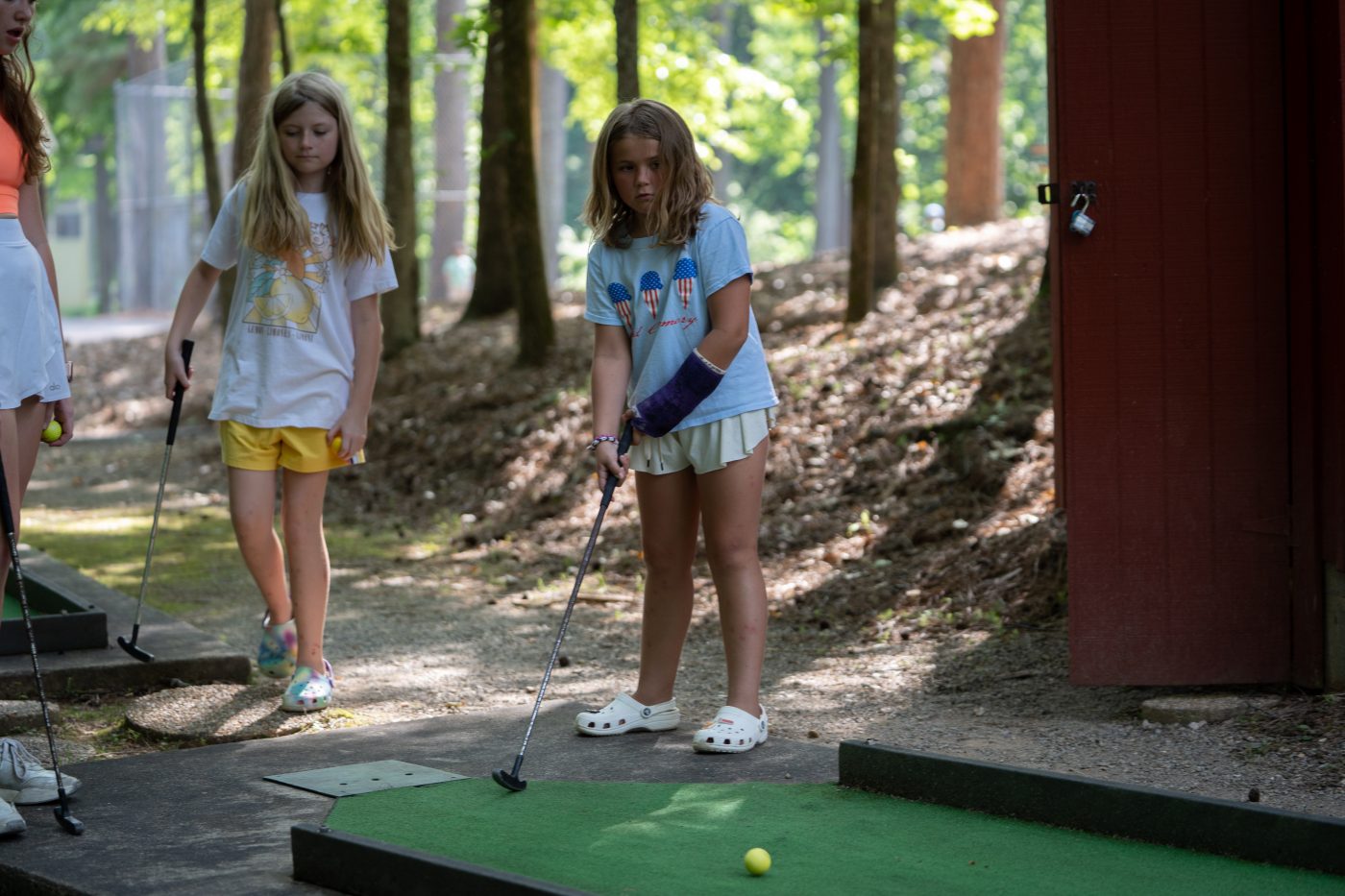 Fishing
Today for Cabin Time, G-0 came on over to the Ole Camp Mac Fishing Hole and they caught some fish. Nora Griffin caught and kissed 2 fish. India Gregg caught and kissed a fish. Ann Banks Chasten and Callie Heath caught and kissed a fish. Lastly, Ida Hirsch caught and kissed a fish.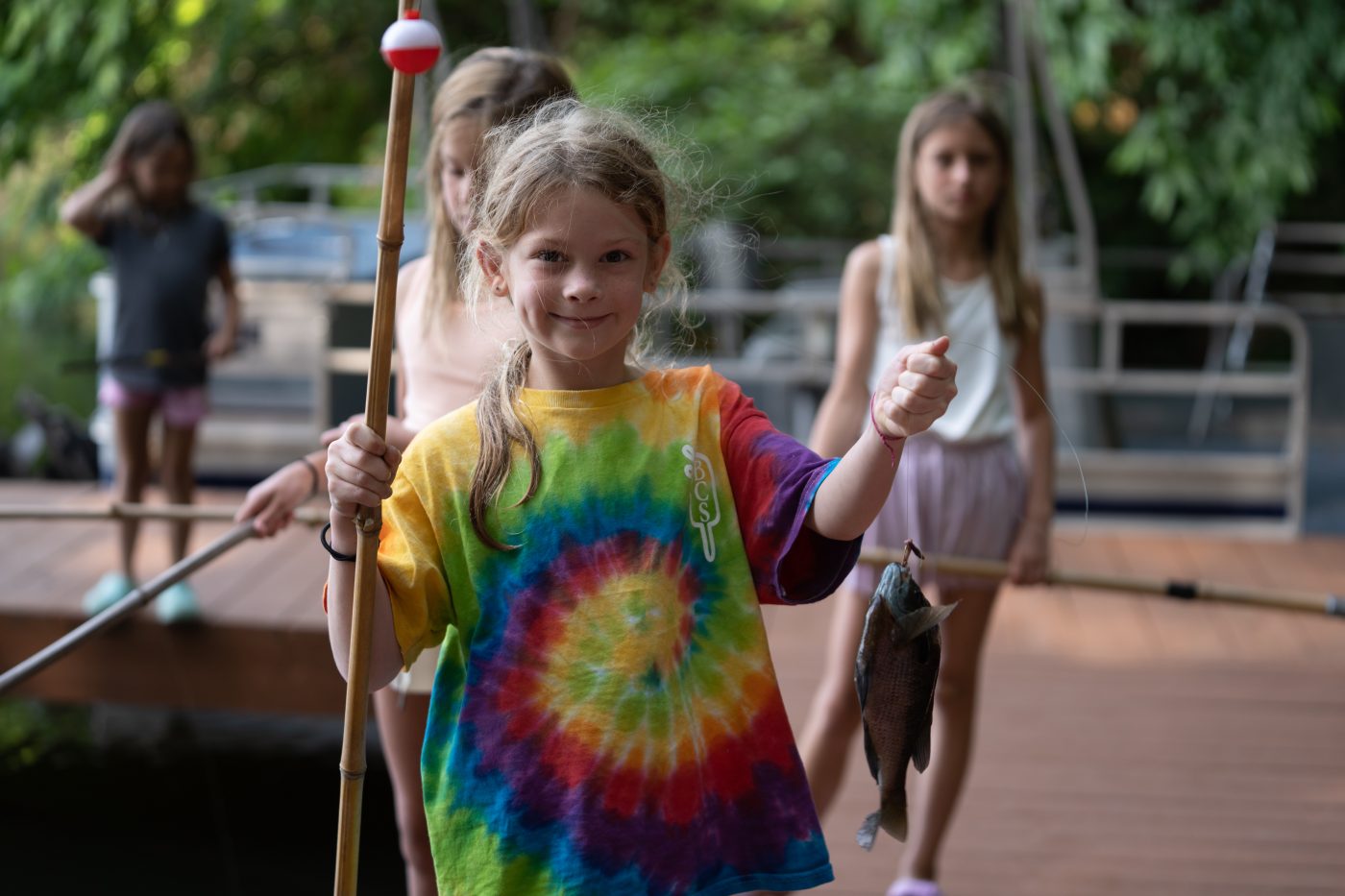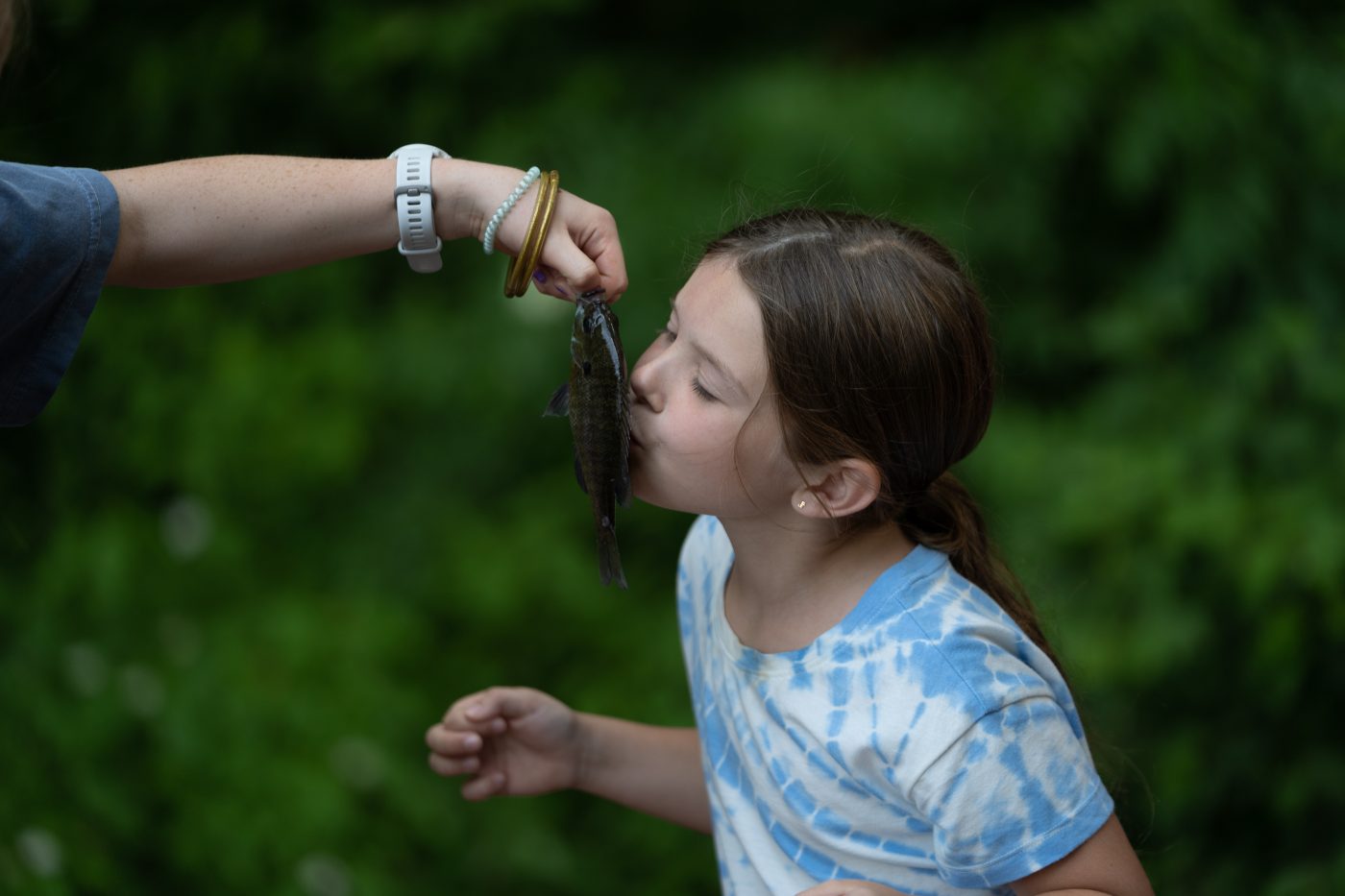 From the Dining Hall This morning, we had Donuts with Sausage, Eggs, Grits, Fresh Fruit, and Assorted Cereal. For lunch, we had Chicken Nuggets and Grilled Cheeses accompanied by a Salad Bar and Oatmeal Raisin Cookies. And to end the day, we Pizza and Wings with Ice Cream for dessert.
Vespers
Jimmy White gave our message tonight. Daily Bible Reading Ribbons were also awarded to 6-Day-Campers who read their bible every night while they were at camp.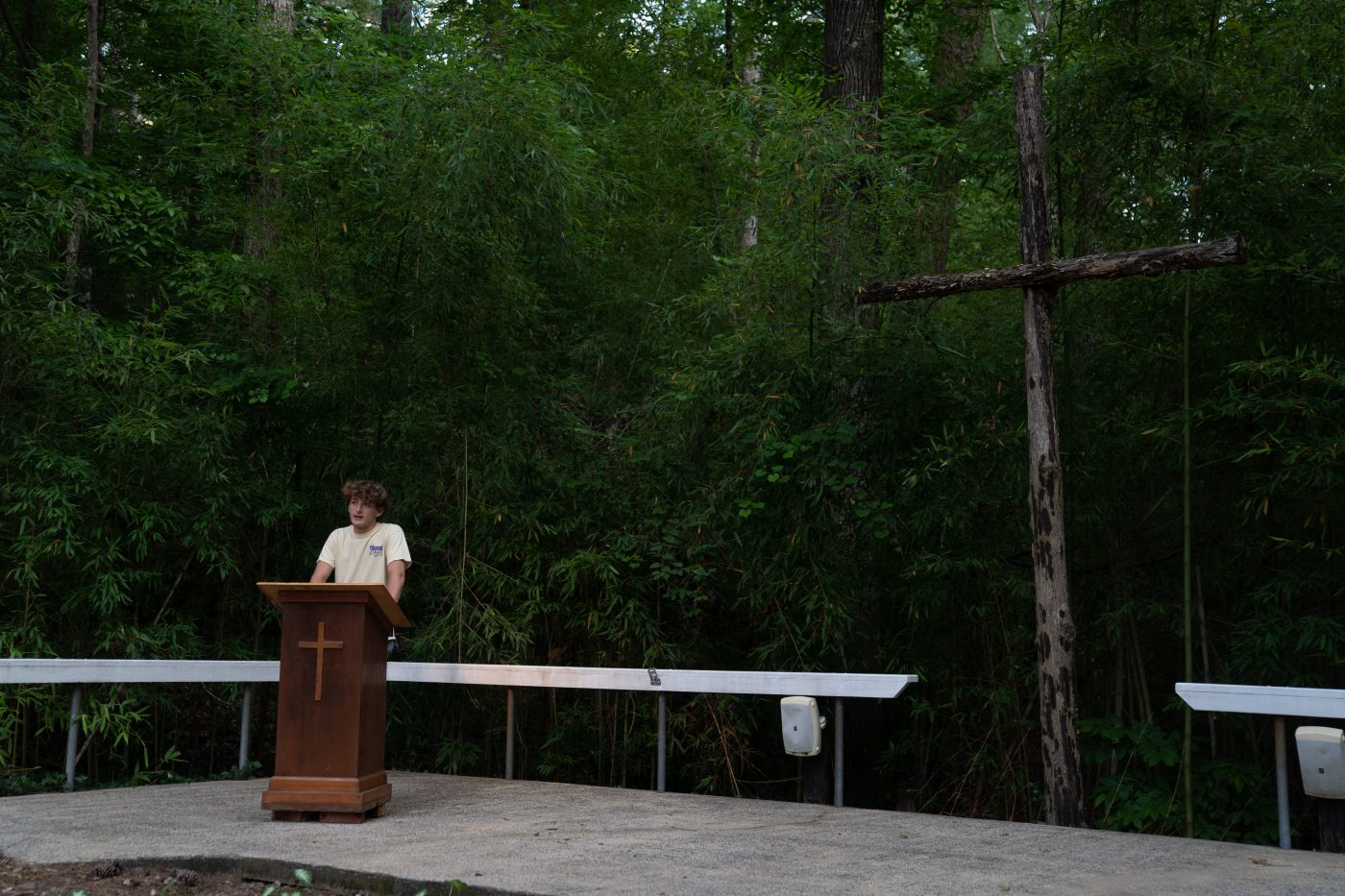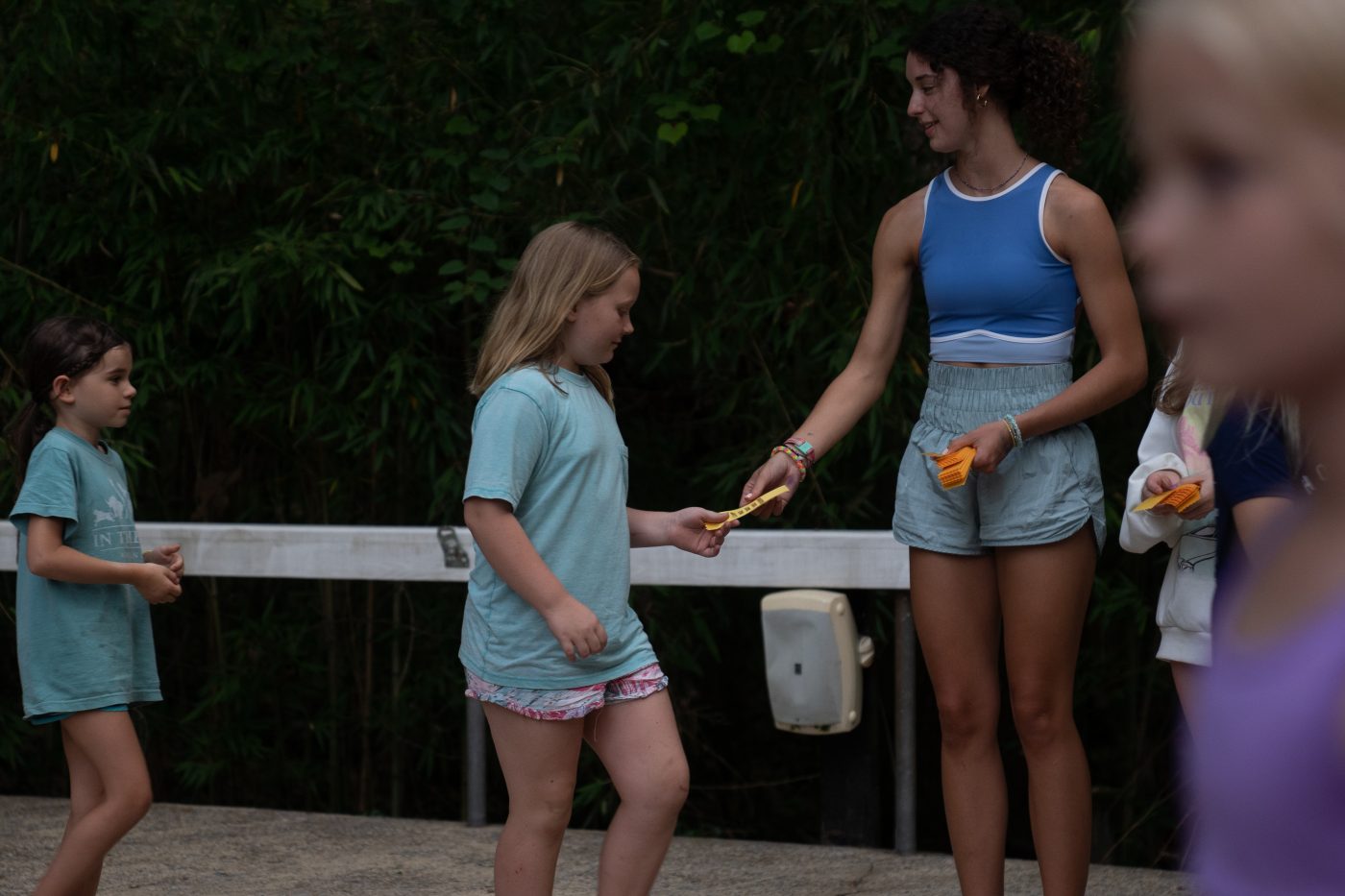 Tonight for Night Rec...
We had Talent Night!

Performances were done by Charlie Brackin, Sara Grace Keadle with Mayson Ferris, Kylie Hornsby, Barrett Kimbrell, Sophie Smith with Adele Clement and Mary Ellen Clement, Skylee Zwiebel, James Strother, Merin Povall, Caroline Coffman, Ann Colin Beevers with Kate Beevers and Walker Searcy, James Garrett, Morgan Zwiebel with Eliza Gannon, Anna Shaver with Hazel Johnson, Marion Haynes with Callie Stewart, Anne Collier Cotney with Caroline Coffman, Annie Carroll, Reese Conner with Neilee Moore and Elizabeth Ann Kinney, and Ann Colin Beevers with Kate Beevers, Walker Searcy and June Lunsford.