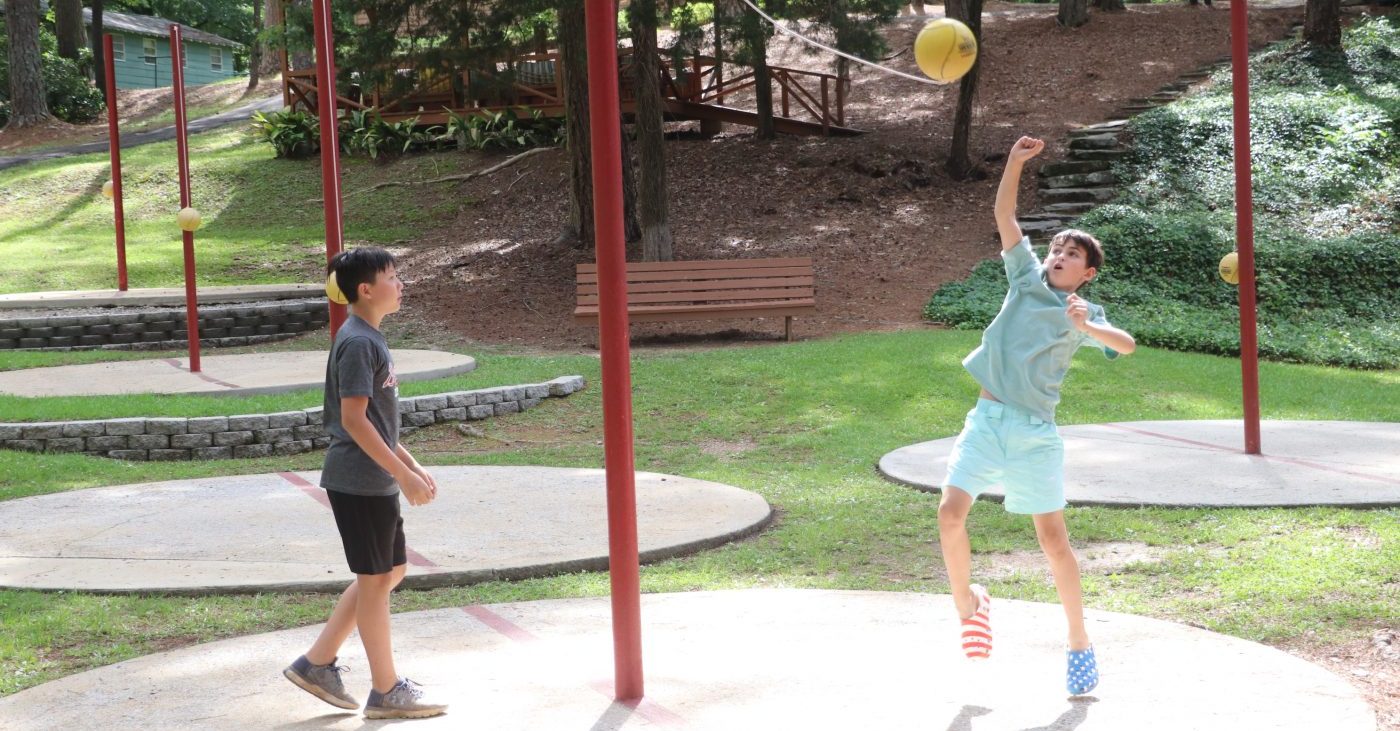 Morning Activities
Riflery
Today at Riflery, our top scores were:
Bud Urquhart - 31, 36, 37
Jackson Stubbs - 31, 31
Michael Madigan - 31, 33
Gage Howard - 30
Eli Bown - 31
And Sammy Crumpton shot a 31 and a 41 which is the new high score for the summer!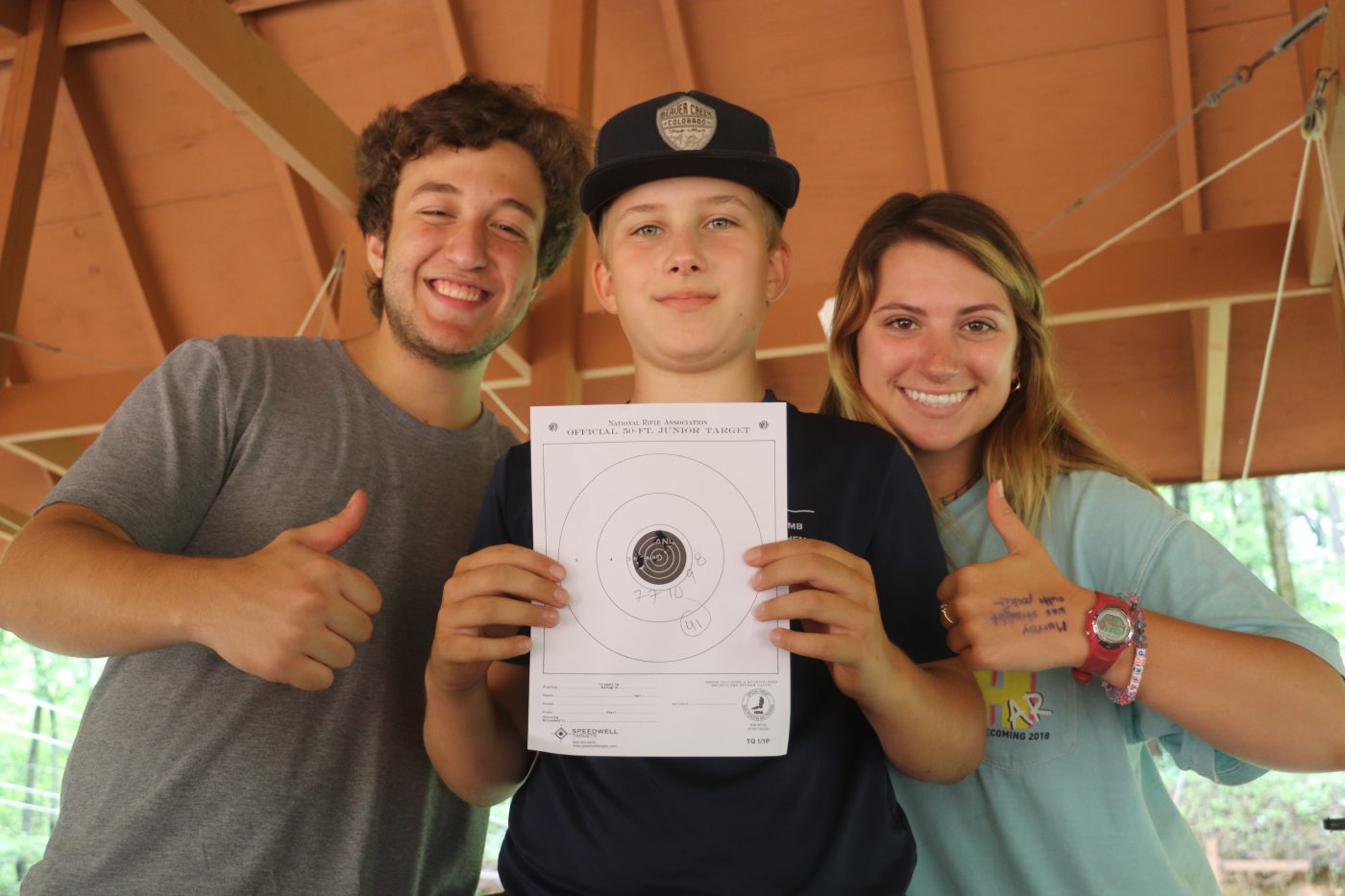 Swimming
Today at swimming we had a treading water competition and our winners were:
For the Advanced Swimmers, Pierce Lawler, for the Swimmers, Emmy Stewart, for the Stingrays, Sims Goodrich, and for the Dolphins, Vivian Morenzi.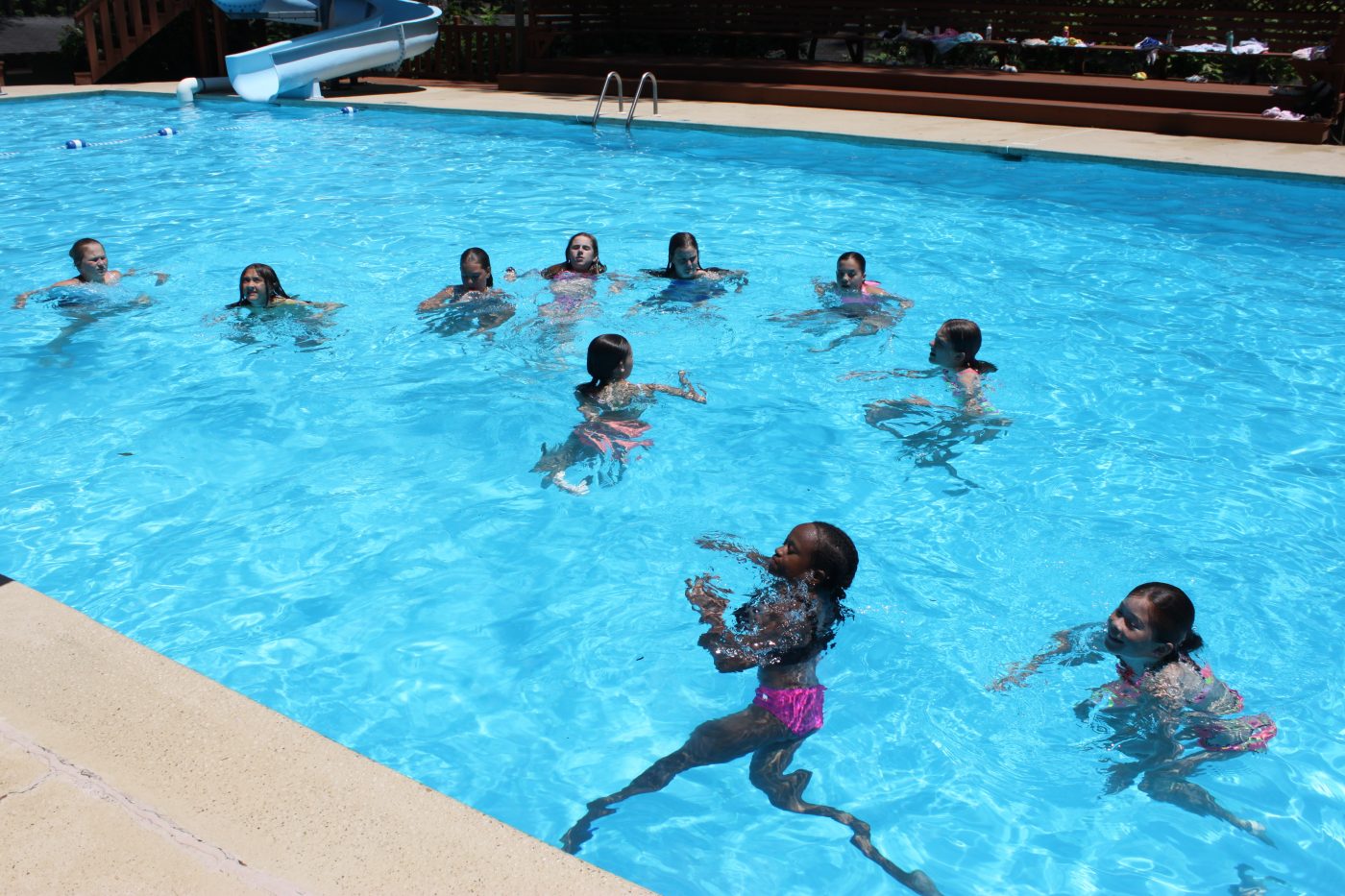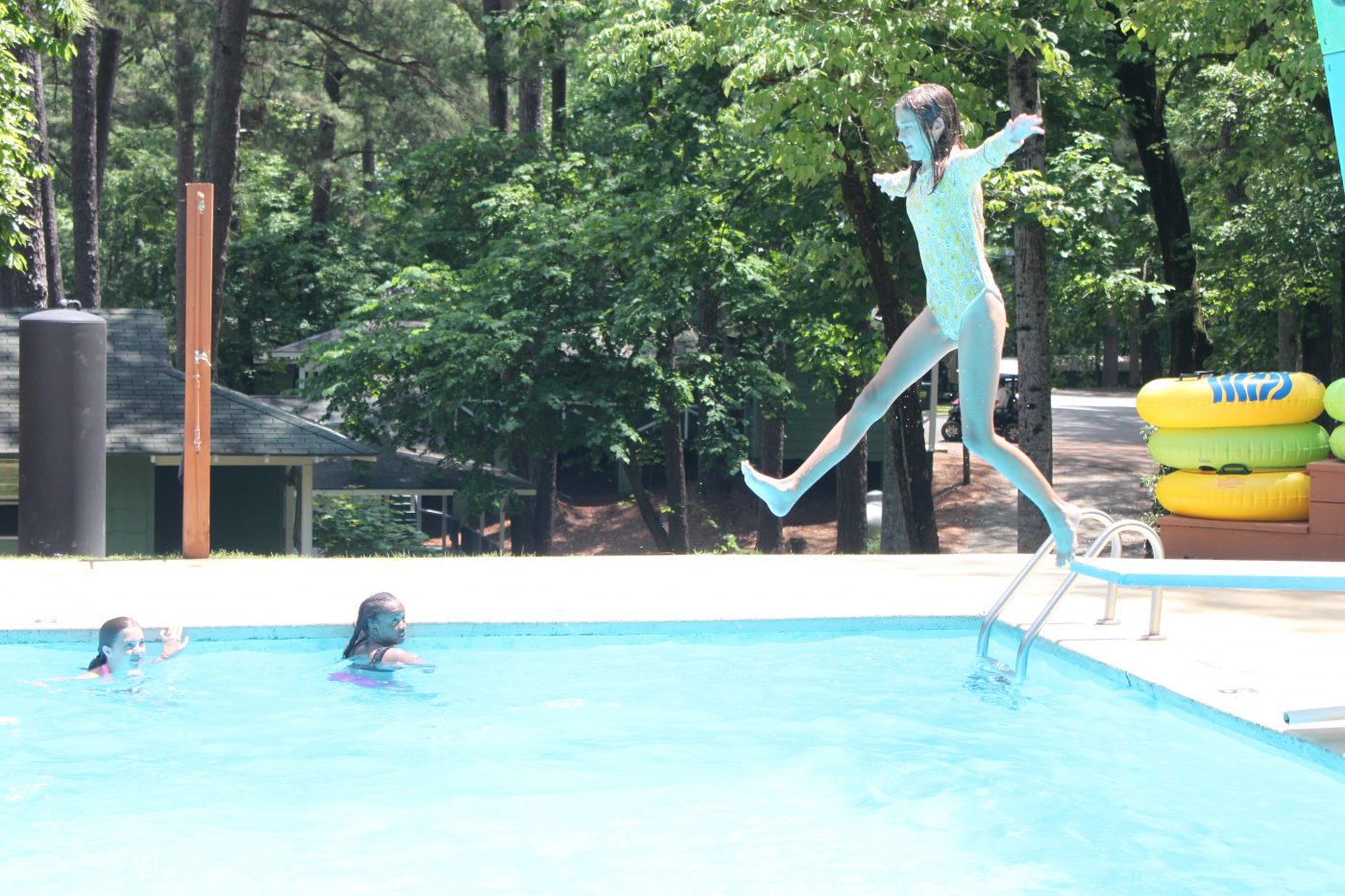 Team Sports
Today at Team Sports we played a little bit of Newcomb.

For the Swimmers, the Watery Watermelons played the Dunkin Donuts. The MVPs were Cenna Shafer and Gracie McCord.

For the Stingrays, the Vicious Vipers played the Cold Pizzas. The MVPs were Peyton Wesson and Blakeley Lawler.

For the Dolphins, The Sneaky Snatches played the Bread go Brrr and the MVP's were Maddie Frerman and Ryleigh Adams.

And for the Advanced Swimmers, the Black Widows played the Purple Pineapples, and the MVPs were Pierce Lawler and Katherine Stubbs.
The Winner of the Winna Winna Chicken Dinna was Pierce Lawler!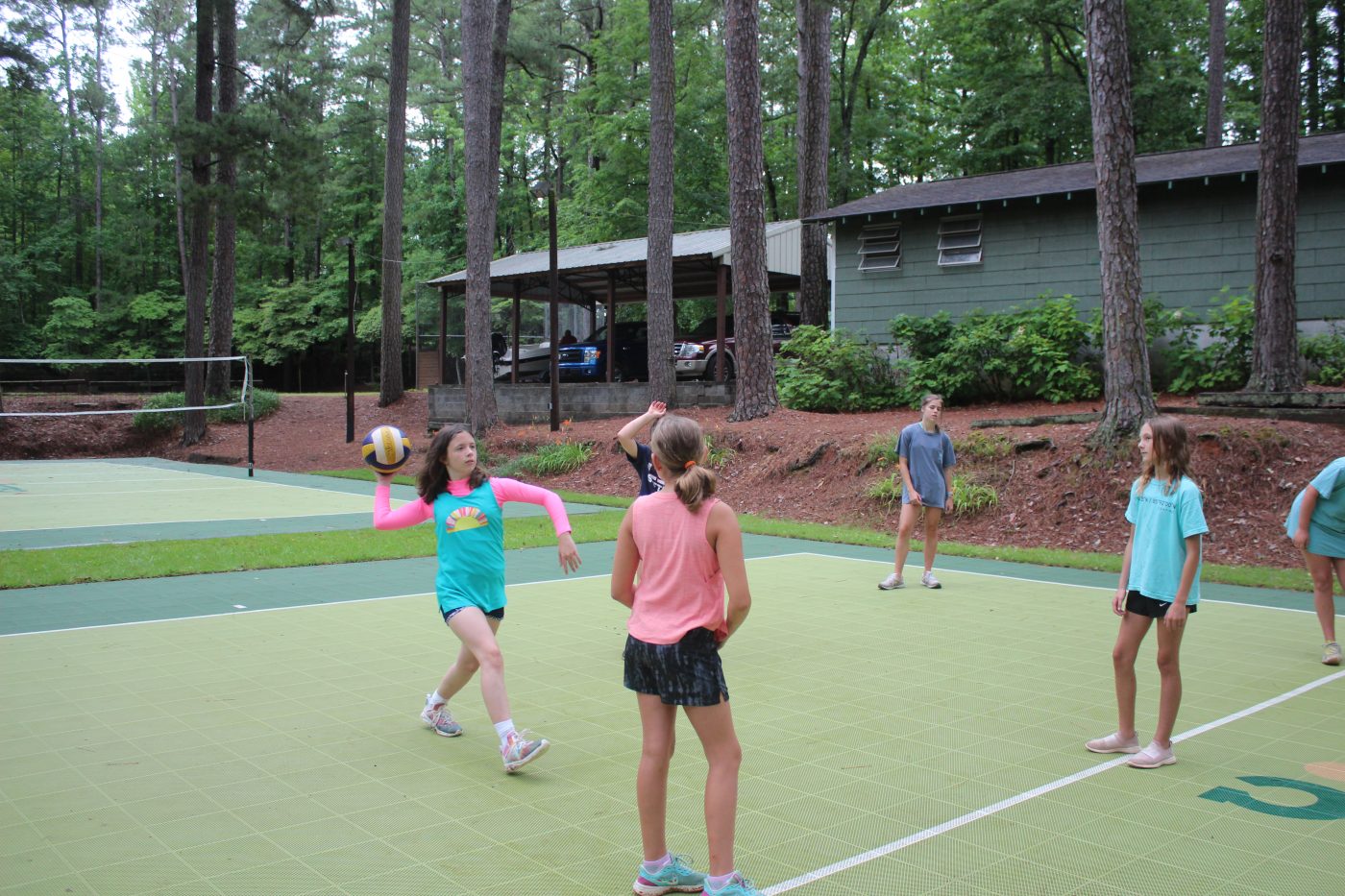 Electives
Buckin' Bull!
Girls Bull:
Today G-1 had a rodeo competition at the bull.
Vivian Morenzi came in first by staying on for 1 minute and 27 seconds.
Mattie Brown came in second by staying on for 45 seconds.
Boys Bull:
Today on Microwave The Bull, Jackson Stubbs held on the longet for 54 seconds and Bud Urquhardt had the best wipeout.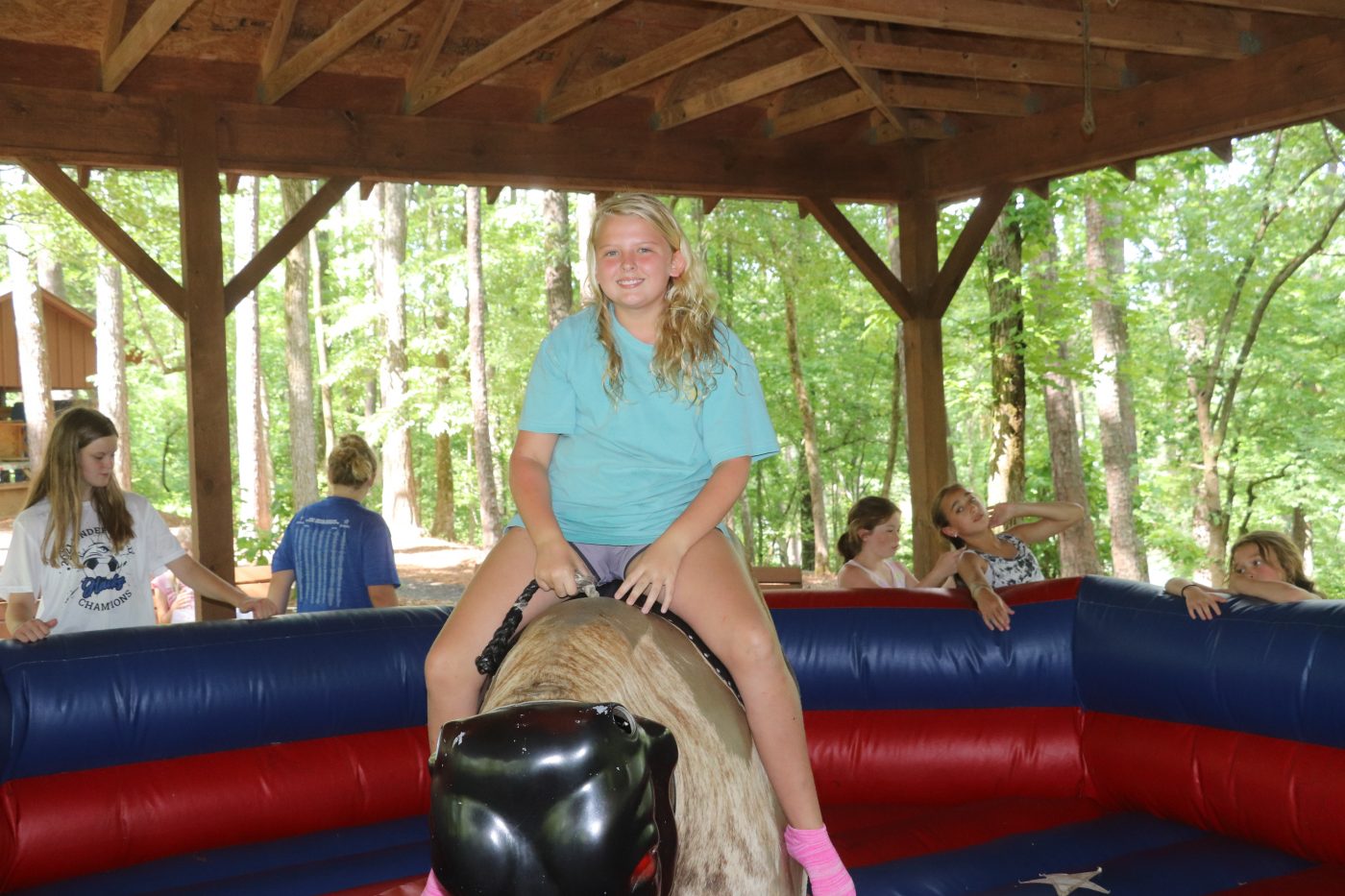 Fishing
Girls Fishing:
Today at fishing, Emily Elliot caught 1 fish.

Boys Fishing:
Today at the Camp Mac fishing hole, Bax Fargason caught one brim and Noah Caragianis caught one massive brim.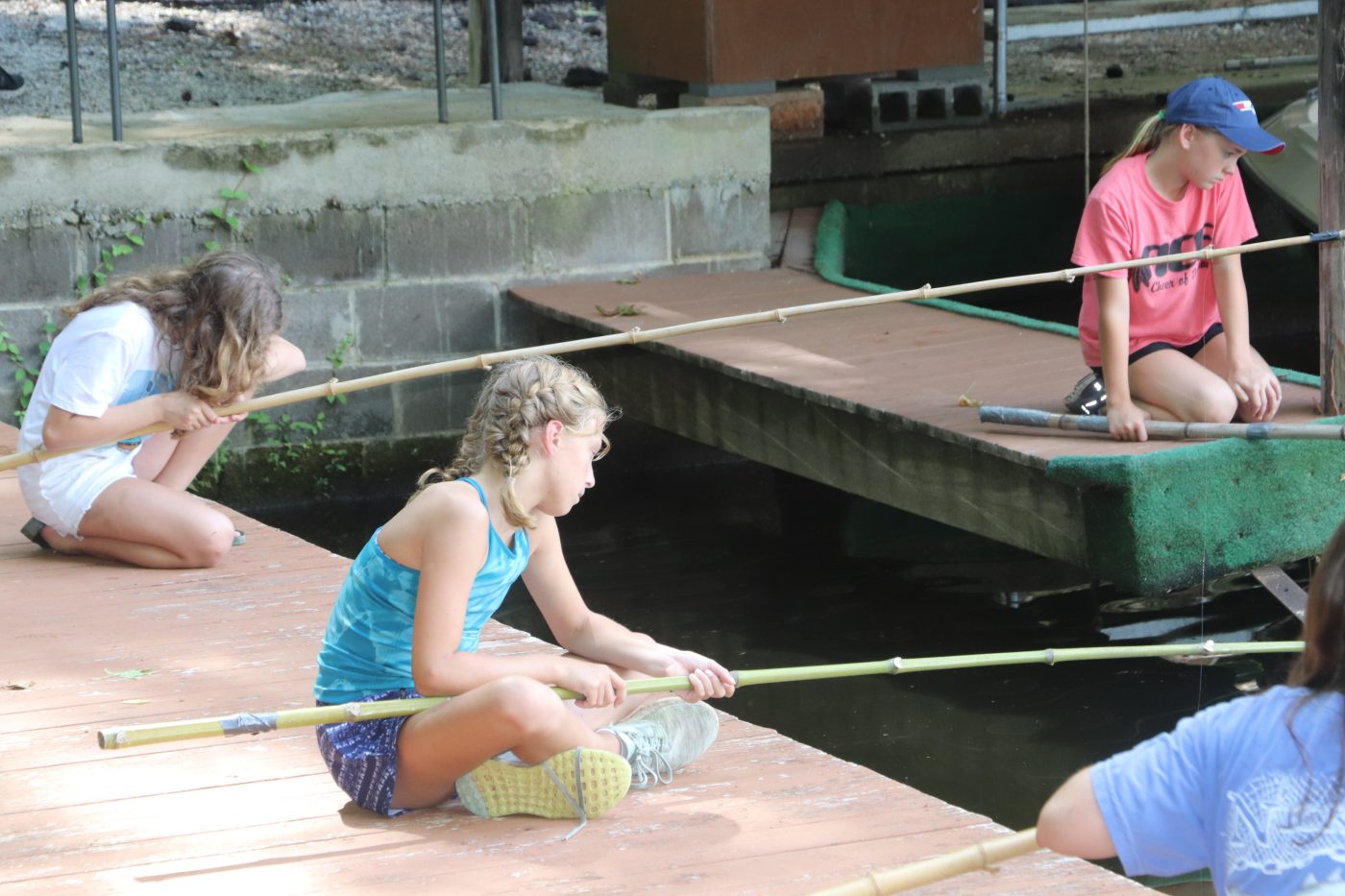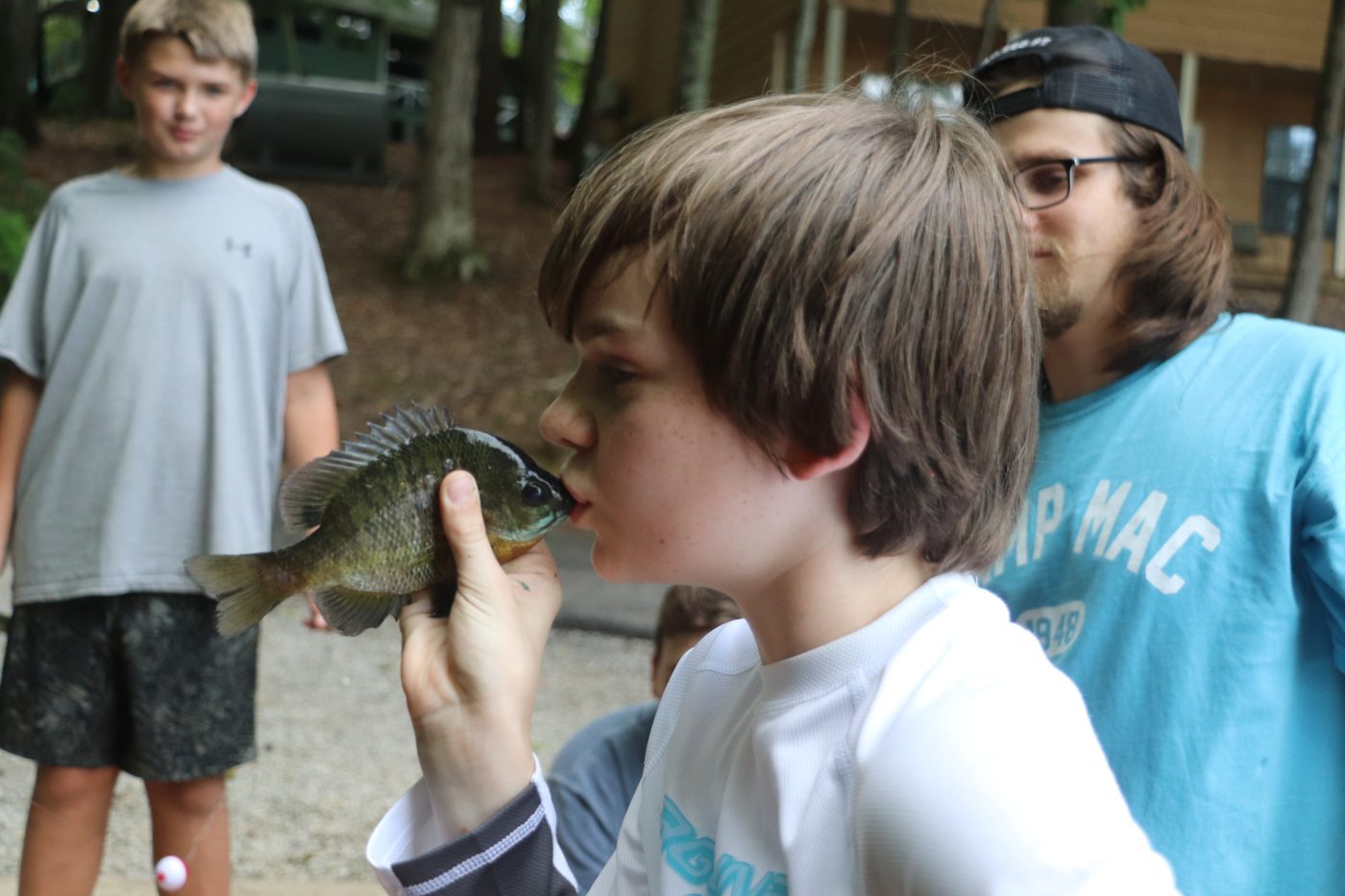 League Games
Today on the shiny court 1, the camp mac queens were crowned queens over the feisty ducks. From the queens, Cenna Shafer played like a young Queen Elizabeth. From the ducks, Abigail Rhodes played like a young Daisy Duck.

Today on the rainy and green Field 1, The Dynamite Dinosaurs extinguished the Sharus. For the Dinosaurs, Blakeley Lawler played outstandingly. For the Sharus, Britt Ham played swimmingly.

Today on the bug-infested Field 2, the wild ones crushed the Camp Mac Diamonds. For the Wild Ones, Hendee Hayes Alias played like a true baller. For the diamonds, Gigi Beale shined bright like a diamond.

Today on the slightly damp counrt 2, Space-X Won the Space Race against the Samsons. On the Space-X, Key Brown out the ball on the moon, and Bud Urquhardt played like Sam-I-Am after eating green eggs and ham.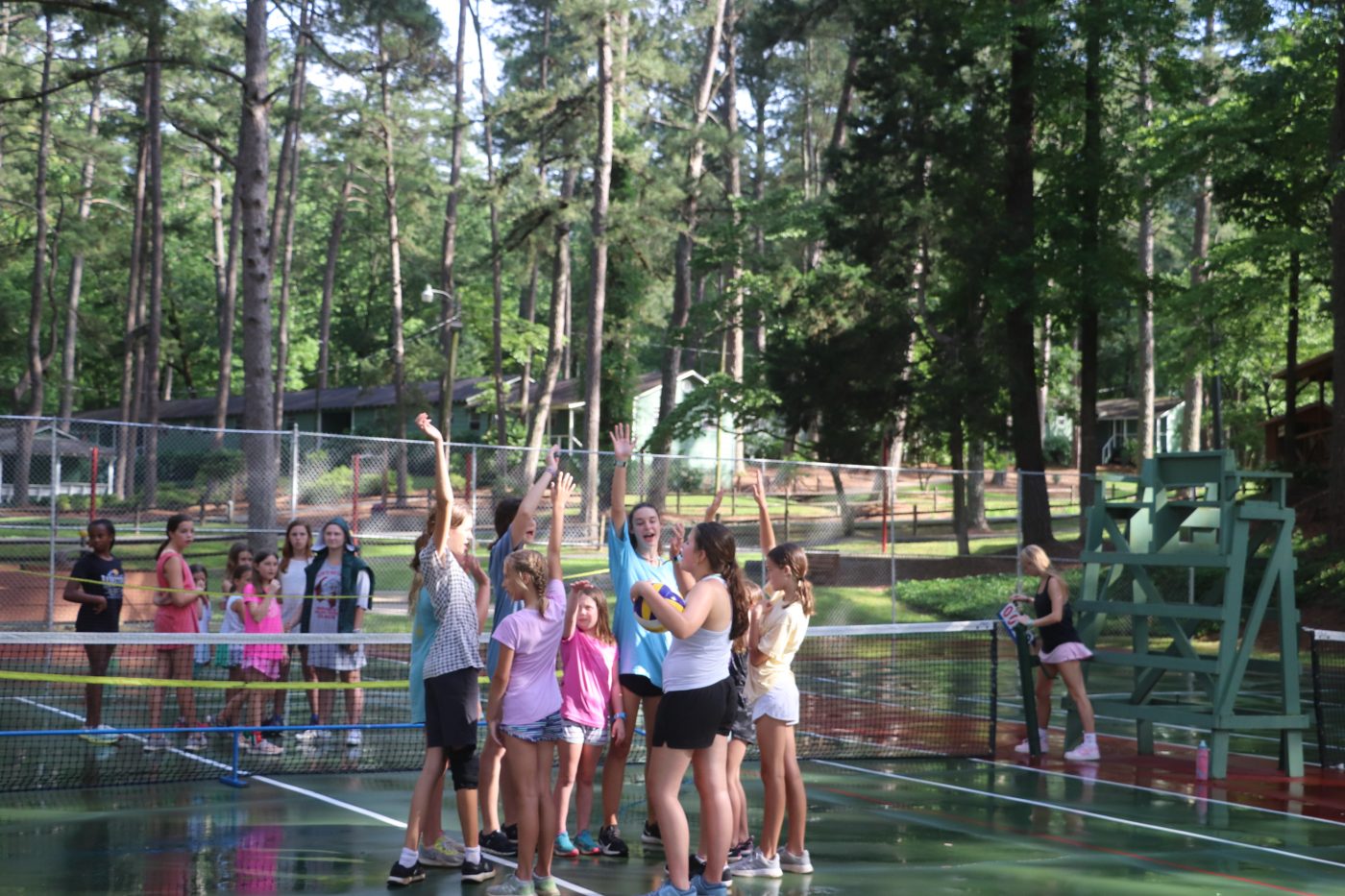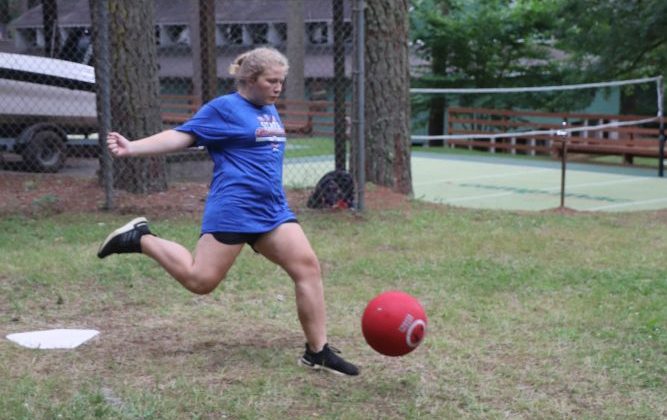 From the Dining Hall This morning for breakfast, we had eggs, bacon, toast, and grits. For lunch, we had grilled or fried chicken sandwiches with an option of a salad. And to end the day, for dinner we had chicken alfredo with garlic bread with rice crispy treats.
Vespers
Tonight our choir was G-2 and Aba Frasier gave tonight's message.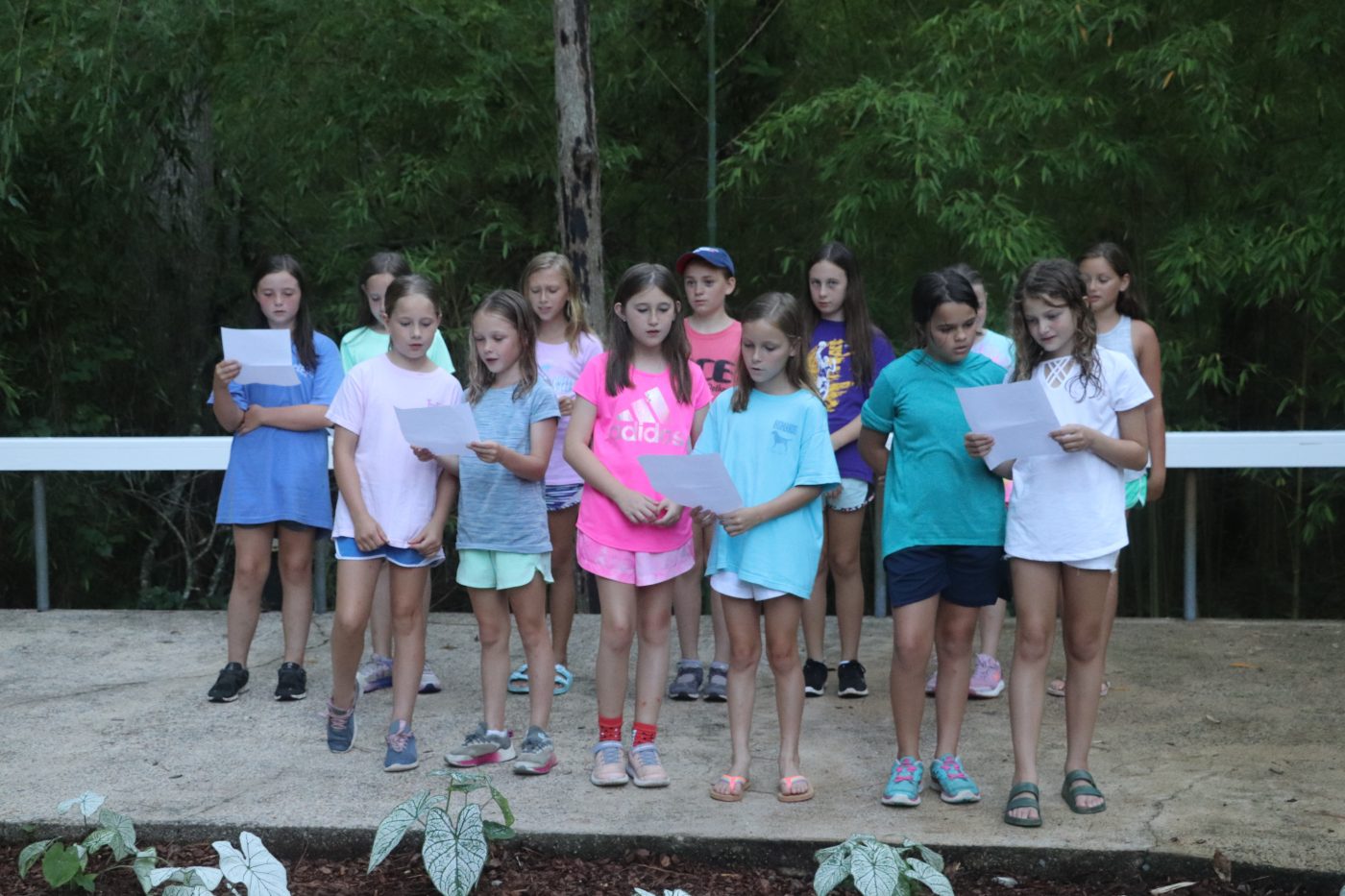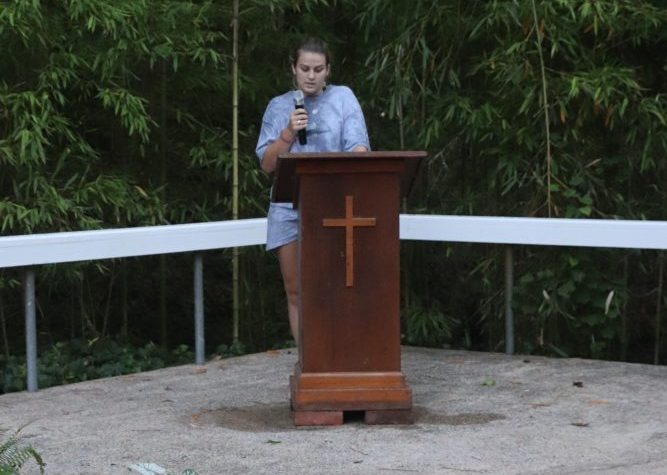 Tonight for Night Rec..
we had TALENT NIGHT!!