Sunday School
On Sunday Mornings, we sleep late to rest after a long week! Everybody goes to Flag Raising and Sunday School before having free time for the rest of the morning!

Today, our choir was G-2, and Laura Bright delivered the message.
State Flag Bearers
AL - Reece Neely - G-2
FL - Med Schoen - G-1
GA - William Swift - B-1
MS - Caroline Snyder - G-3
TN - Morgan Horsley - G-3
TX - Max Montgomery - B-3
VA - Will Lewis - B-2
From the Dining Hall
This morning, we had Camp Mac Sunday Breakfast: Ham and Sausage, Biscuits & Gravy, Scrambled Eggs, Grits, Oatmeal, Juice, Milk, and Assorted Cereal. For lunch, we had Ham and Turkey Sandwiches, PB&J, a Salad Bar, and Cheesecake for dessert! For supper, we had BBQ Chicken, Baked Beans, Corn on the Cob, Garlic Toast, PB&J, a Salad Bar, and Banana Pudding for Dessert.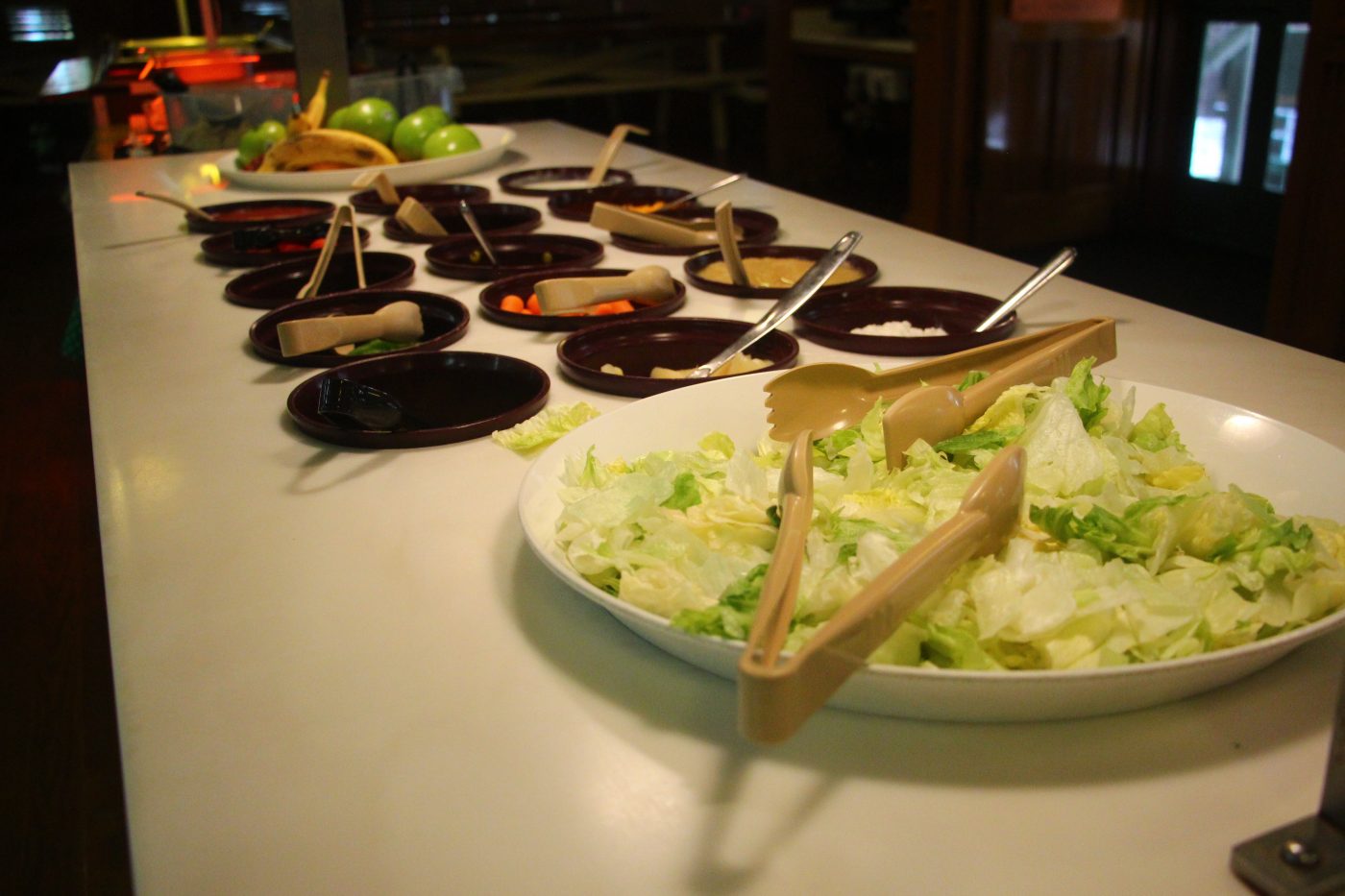 Putt-Putt
Today, B-3 came to the Camp Mac Clubhouse for some Putt-Putt. Hayes Howard won the Dropout Contest, and Tripp Cranford showed great form in his swing!
Cabin Time
H2O Battle
Today, G-2 and G-1 came down to the Water Balloon Battle to fight it out. After two rounds, G-1 pulled out the win. Meg Shoen from G-1 was throwing like a pro. Mackenzie Stephens from G-2 was a baller.
League Games
Boys
Today on court 1, Big Country's Shotgun Shellers pelted the Jelly Beans. From the Shellers, Hails Austin played like a young Hardy Graham. From the Jelly Beans, Henry Sullivan played like a beast.
On the 2nd court, W Squared solved for the length of distance and produced a victory. Chase Beck played like Sir Isaac Newton, and Mac Brooks played amazing.
Today on the kickball field, the TG Super Savages beat Cardwell's Crazy Crabs in a fierce game of kickball. Harrison Brown played like a true savage and Jackson Nix was a real crustacean.
Girls
Today on court 1, MC's Hammers dominated Emily's Energetic Elephants. Ellis Mostellar played AMAZING! On Emily's team, Katie Cobb Llewelyn stomped all over the court.

Today on court 2, Emma's Exotic Emus beat Jenna's Winnas in a nerve-wracking game of newcomb. From the Emus, Claire Pollitt was all over the court, and from the Winnas, Sebelle Cagle played like a young Elizabeth Moultrie.

Today on the kickball field, Madison's M&M's defeated Megma's Erupting Volcanoes in a close game of kickball. From the M&M's, Anna Rucker played like a baller, and from the Volcanoes, Clarkie Wilkinson played like a young Carolyn Cowper.
Tonight for Night Rec, We Got...
Movie Night!
The boys watched Kubo and the Two Strings, and the girls watched Sing!