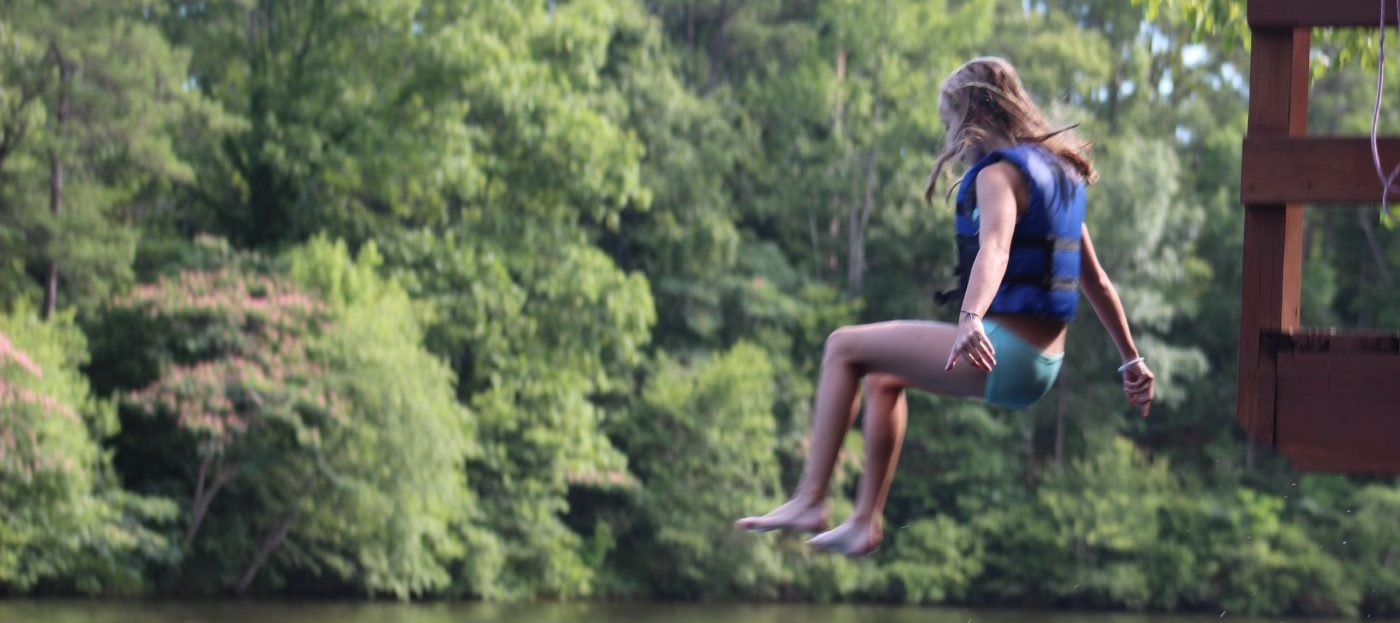 Morning Activities
Riflery
Here are our top scores for Riflery today!
Marshall Cummings- 35,41
Andrew Wallace- 42, 40
Boon Bickerstaff- 35
We also had some classes get passed off!
Bo Giordano- Pro-Marksman
Will Vosburg- Pro-Marksman
Lassiter Silsbee- Pro-Marksman
Andrew Wallace- Sharpshooter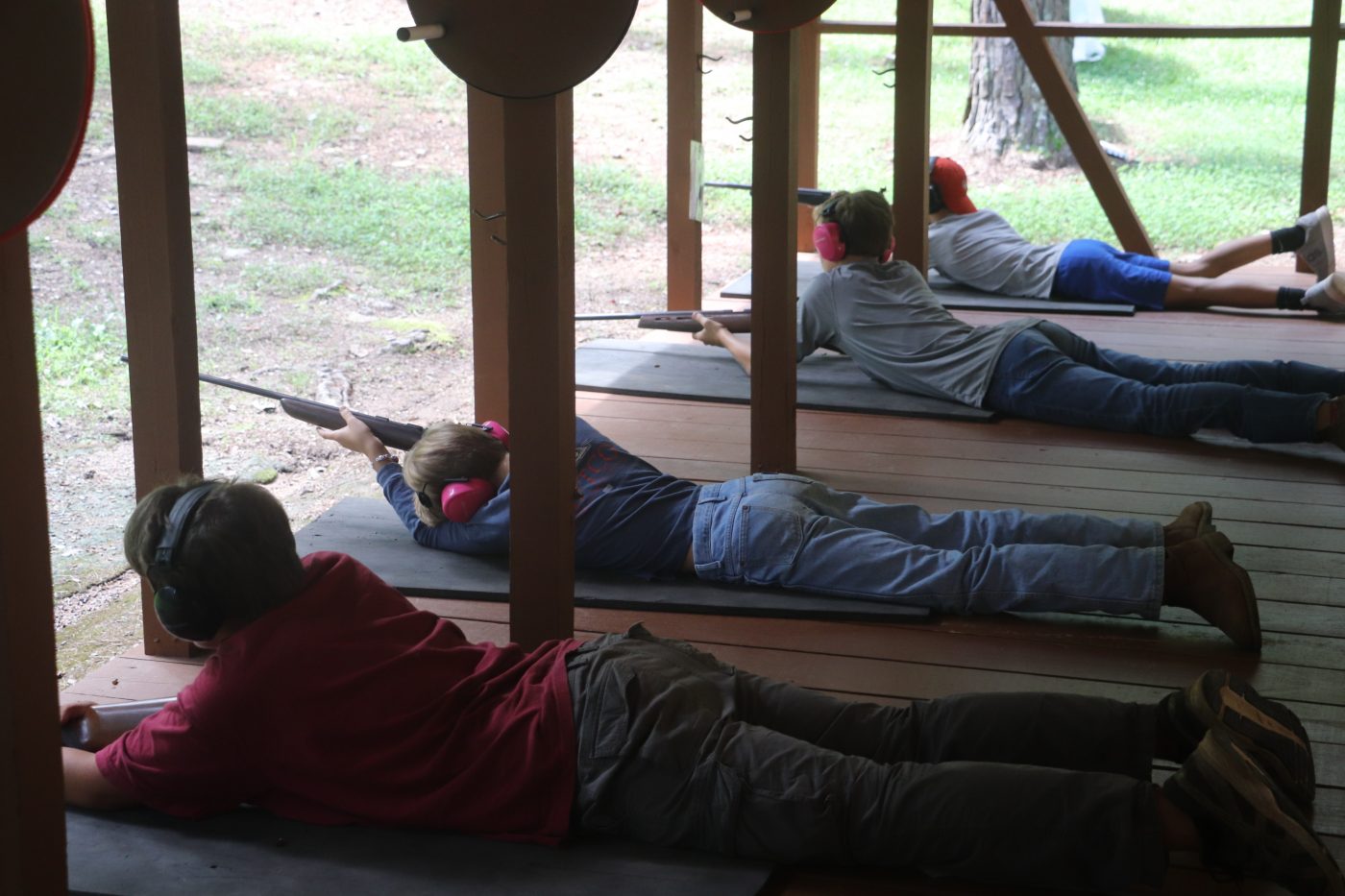 Swimming
Today we announced which campers would be participating in the Mile Swim!
Girls:
Mae Lacour
Amelia Crocker
Emma Lou Giordano
Mallory Shaver
Ivey Marston
Ellie Mostellar
Rhea Mostellar
Sadie Carrington
Gabriella Baldassari
Kate Huddle
Lily Brown
Mary Fran Rigrish

Boys:
John Clark Gentle
Ian Baldassari
McNeil Robinson
Mack Marston
Will Fiedler
George Newman
James Dougherty
Sam Cunningham
Charlie Magid
Jack Magid
Grey Bias
Andrew Wallace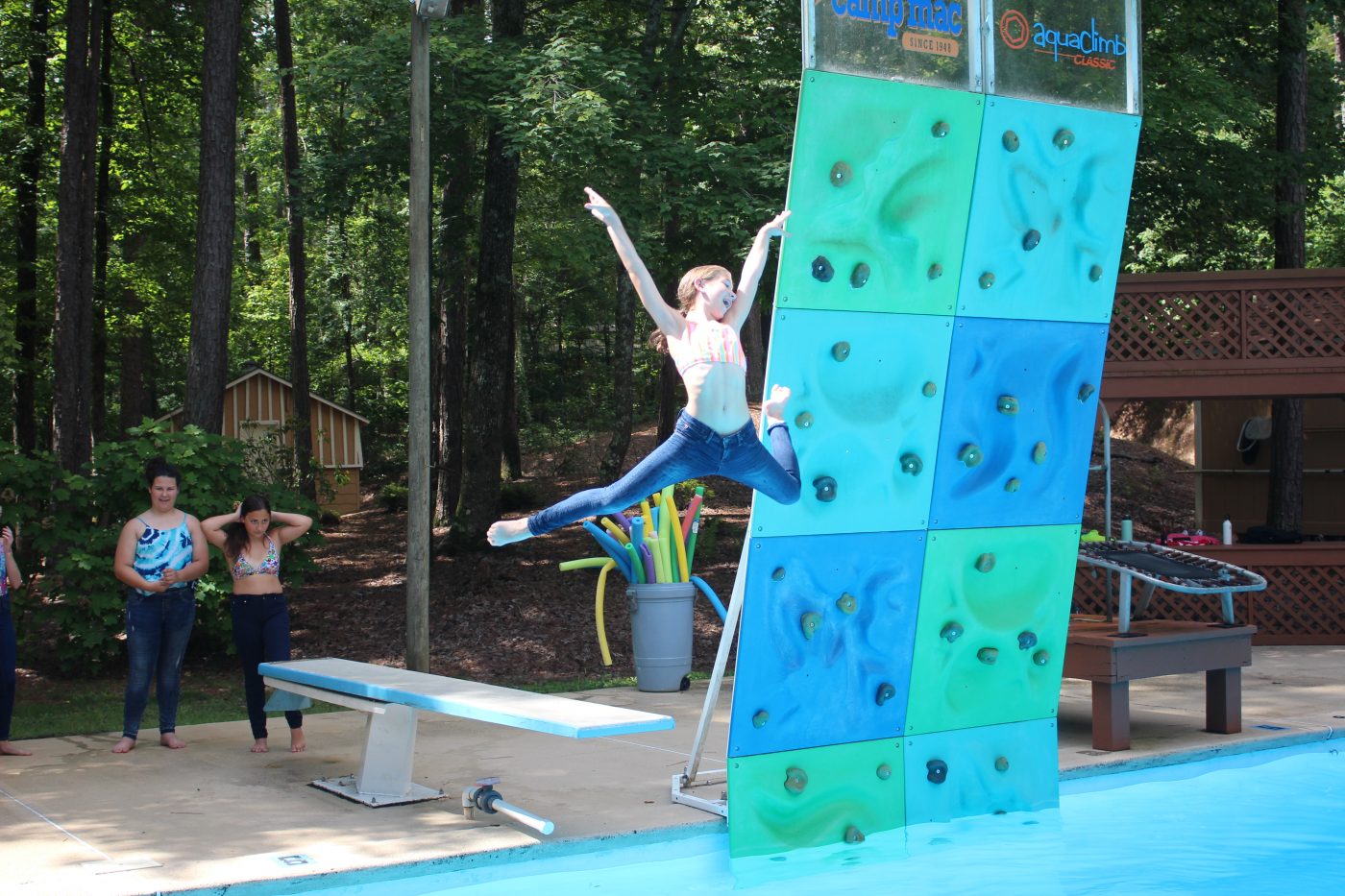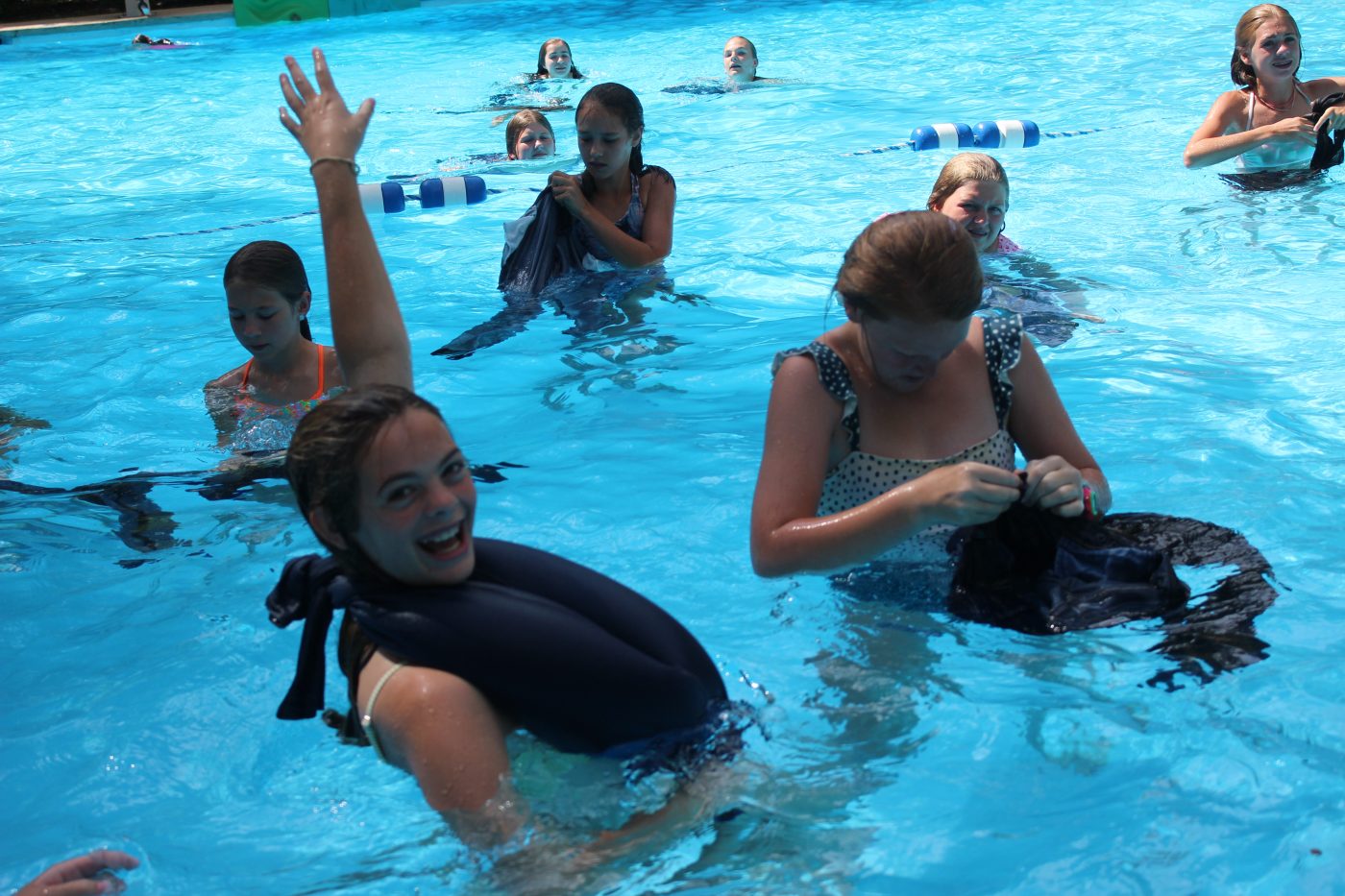 Skiing
Today at upper lake skiing we had Lily Brown pass off 2nd class skiing, Kate Fitzpatrick pass off 3rd class skiing, and Hayden Wiard pass off 1st class skiing! We also had Kathleen Wilkinson, and Eleanor Adkins both pass off 2nd class kneeboarding. Over at Lower Lake we had Elizabeth Ward, Rhea Mostellar, and Mackenzie Stephens all pass off 3rd class wakeboarding! Then we had Helen Hinton get up on skis for the very first time, and finally we had Sadie Carrington pass off Expert Wakeboarding which made her a Distinguished Expert!!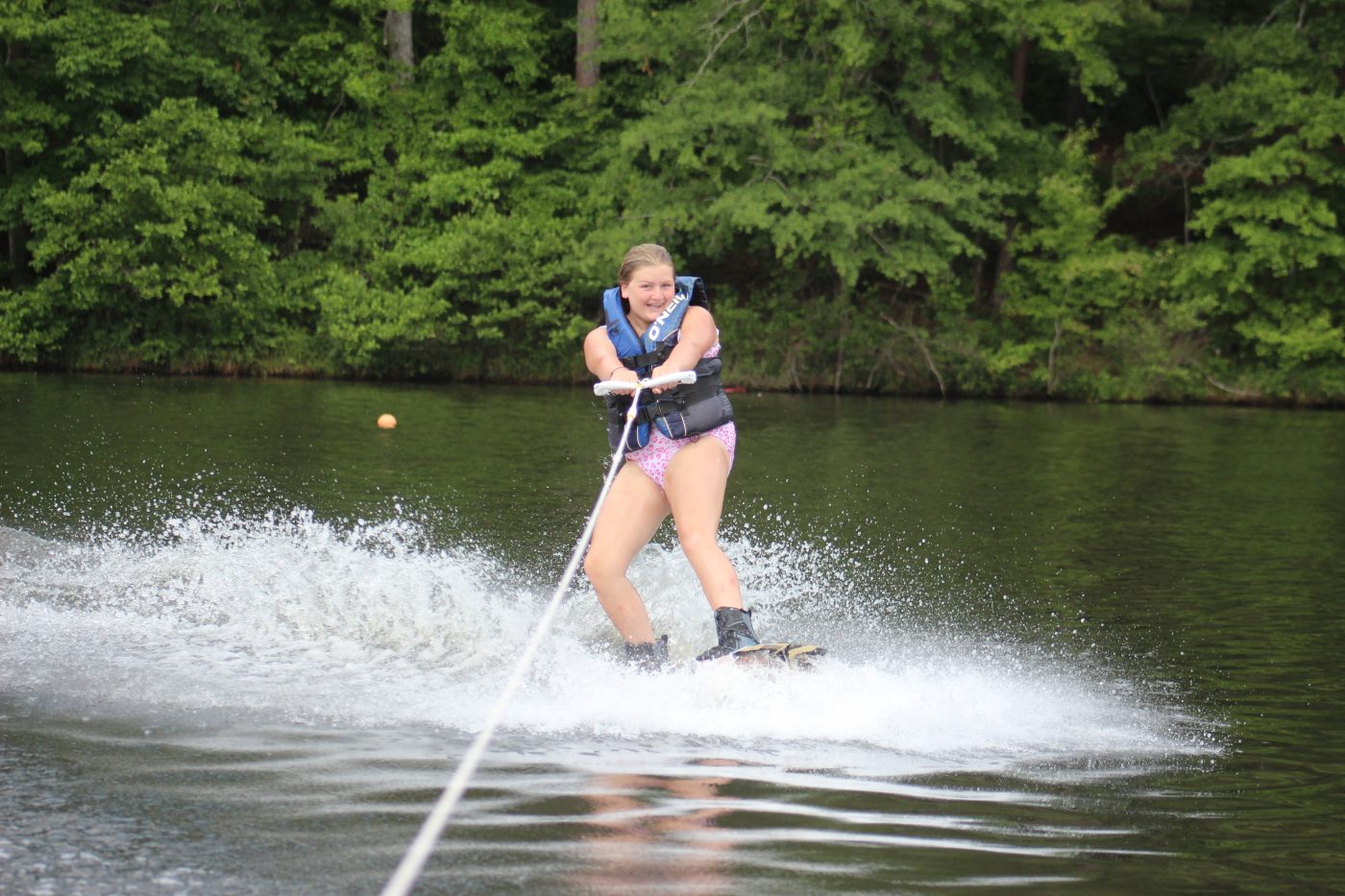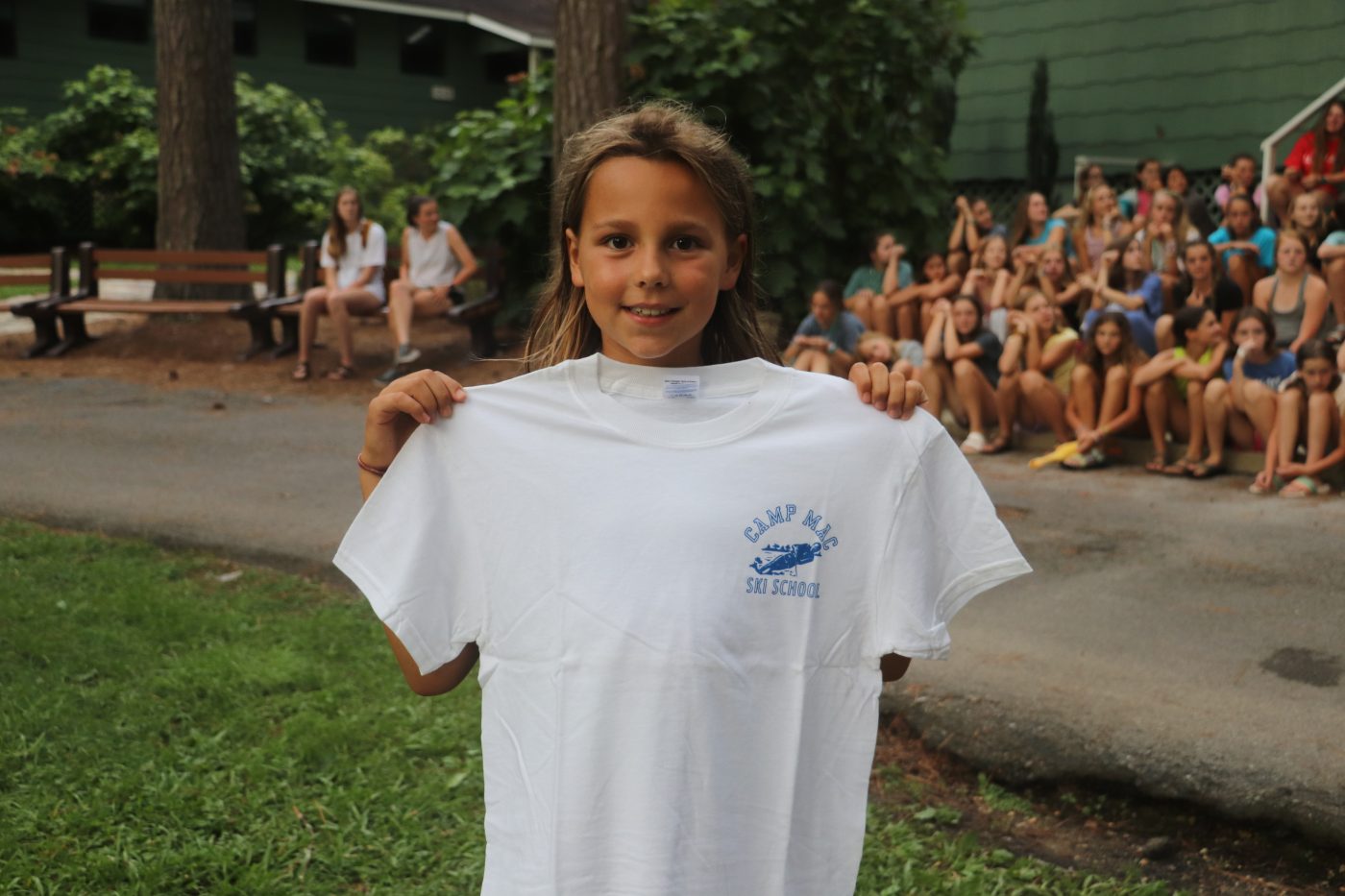 Team Sports
Today at Team Sports we played Tennis, and Pickle Ball! We played a ton of different games so here are our winners for the day. For Cricket in the Cage our winners were: Miller Cox, Madison Fedler, Emma Lou Giordano, Kathleen Wilkinson, Elizabeth Downey, Anne Margaret Wilkinson, and Helen Hinton. Our Winners for 'Rip Your Face Off' were: Reese Magid, and Kate Bender. Our Queen of the Court winners were: Madison Fedler, Caroline Peebles, and Elizabeth Downey. Our Pickleball Tournament winners were Mary Emily Frazer, and Kate Bender.

Finally our Winna Winna Chicken Dinna winner was Anne Margaret Wilkinson!!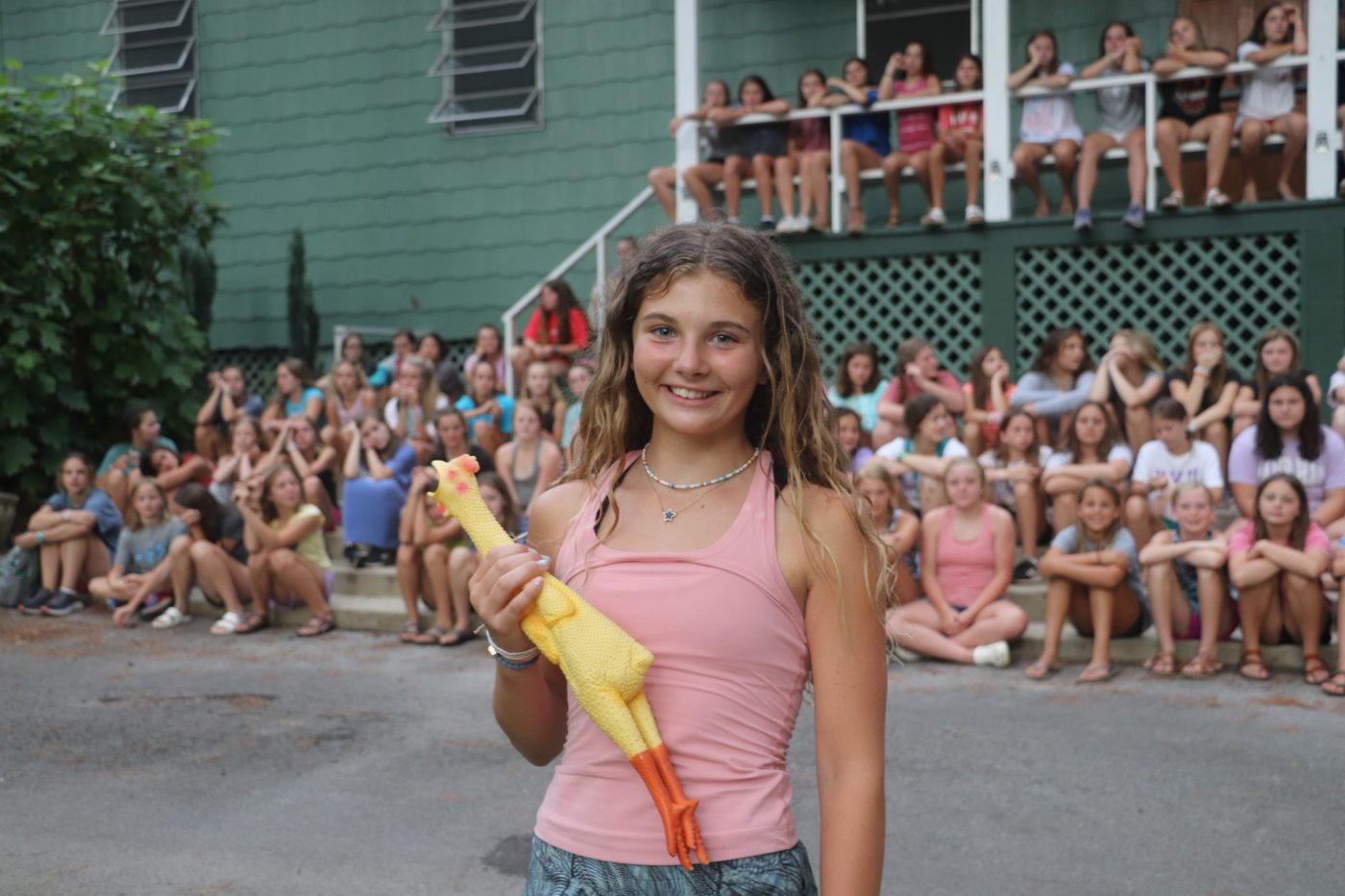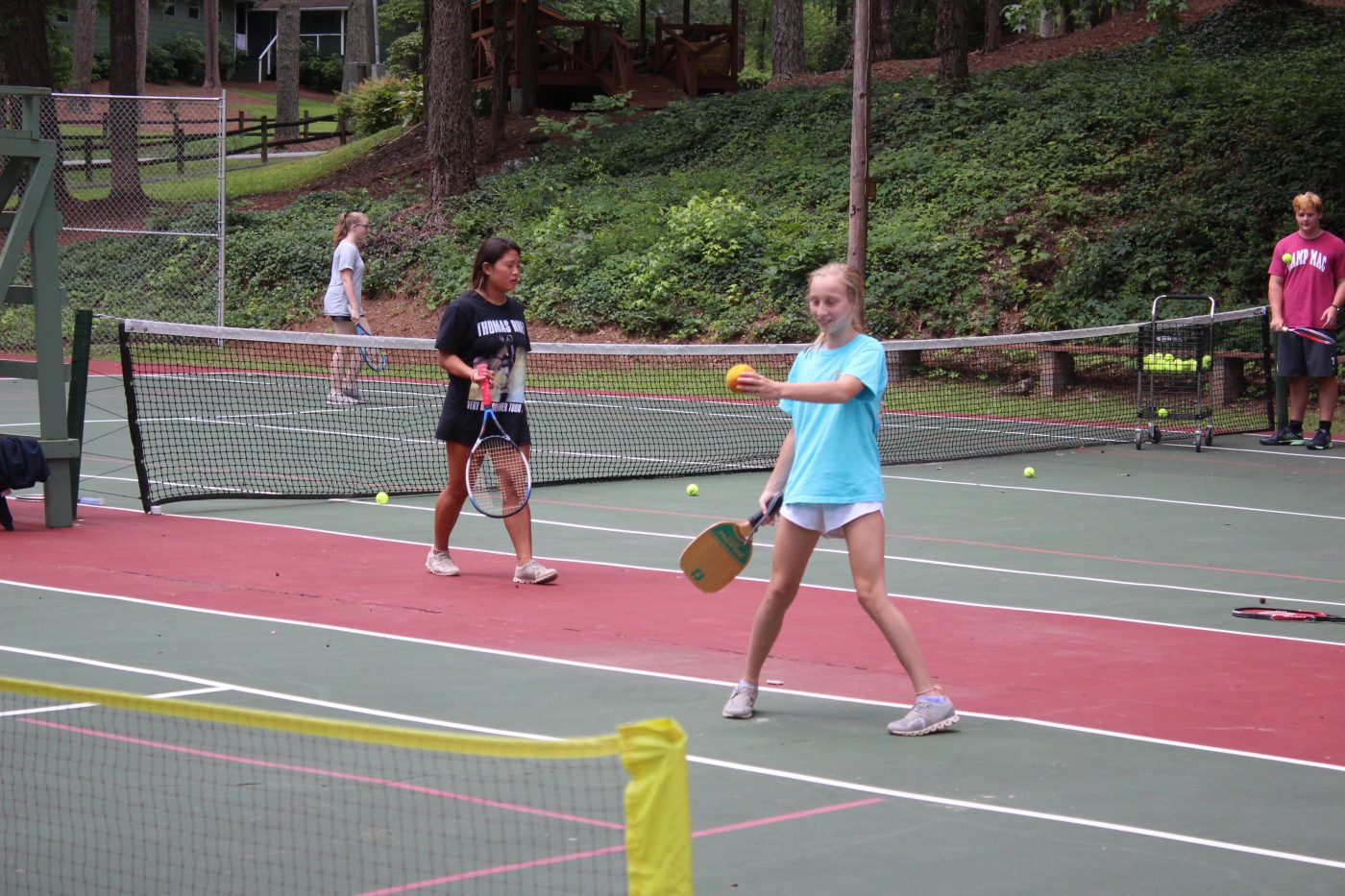 Fun & Games
Today at Fun & Games we had our Ultimate Waterfront day where we see how fast we can all swim through our waterfront activities! Our JV group came in 3rd with 28:18, followed by our Rookie group with 27:00, and our Varsity group won with 26:00!! The Ratta Tatta winner was Mary Fran Rigrish!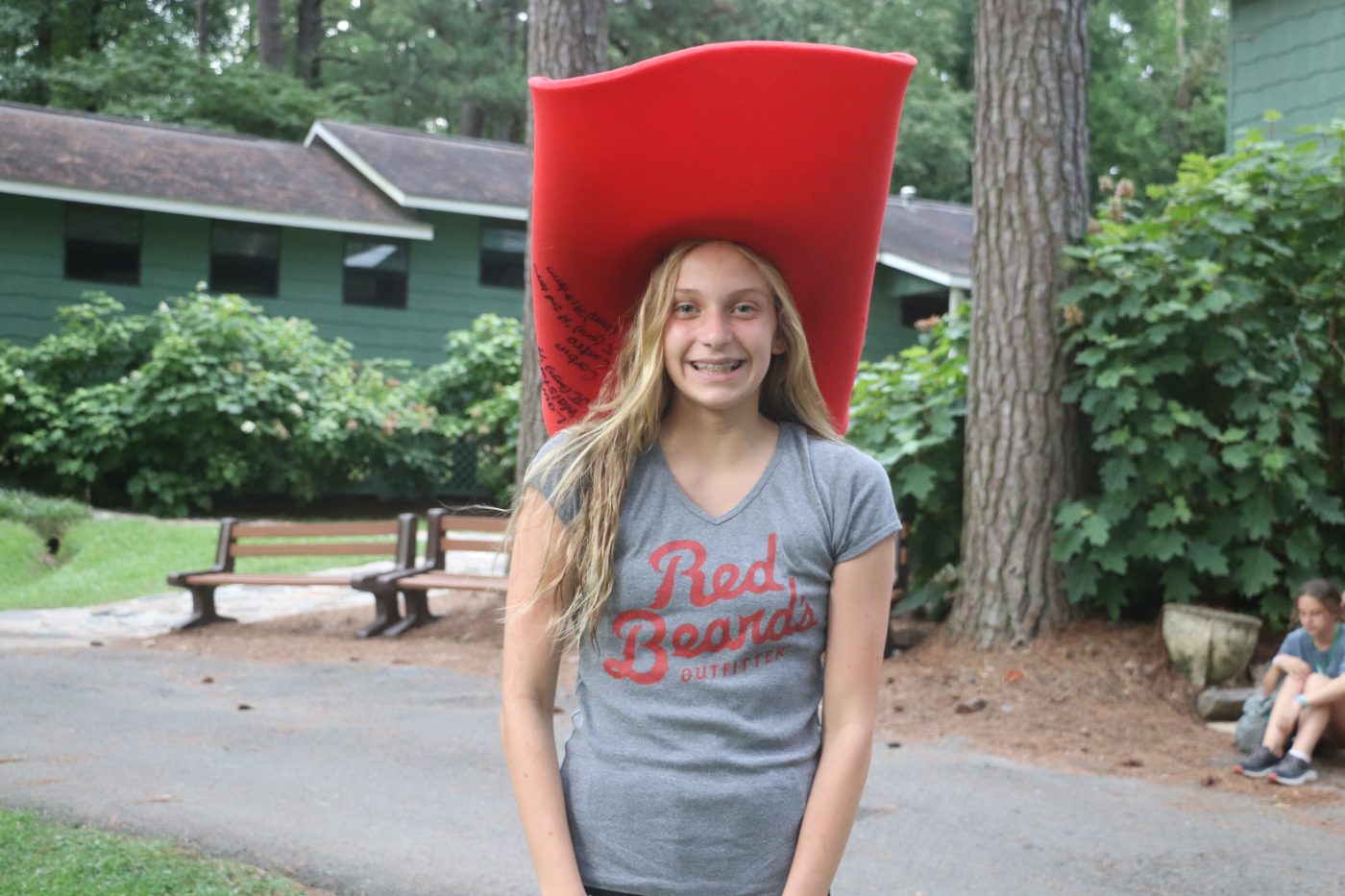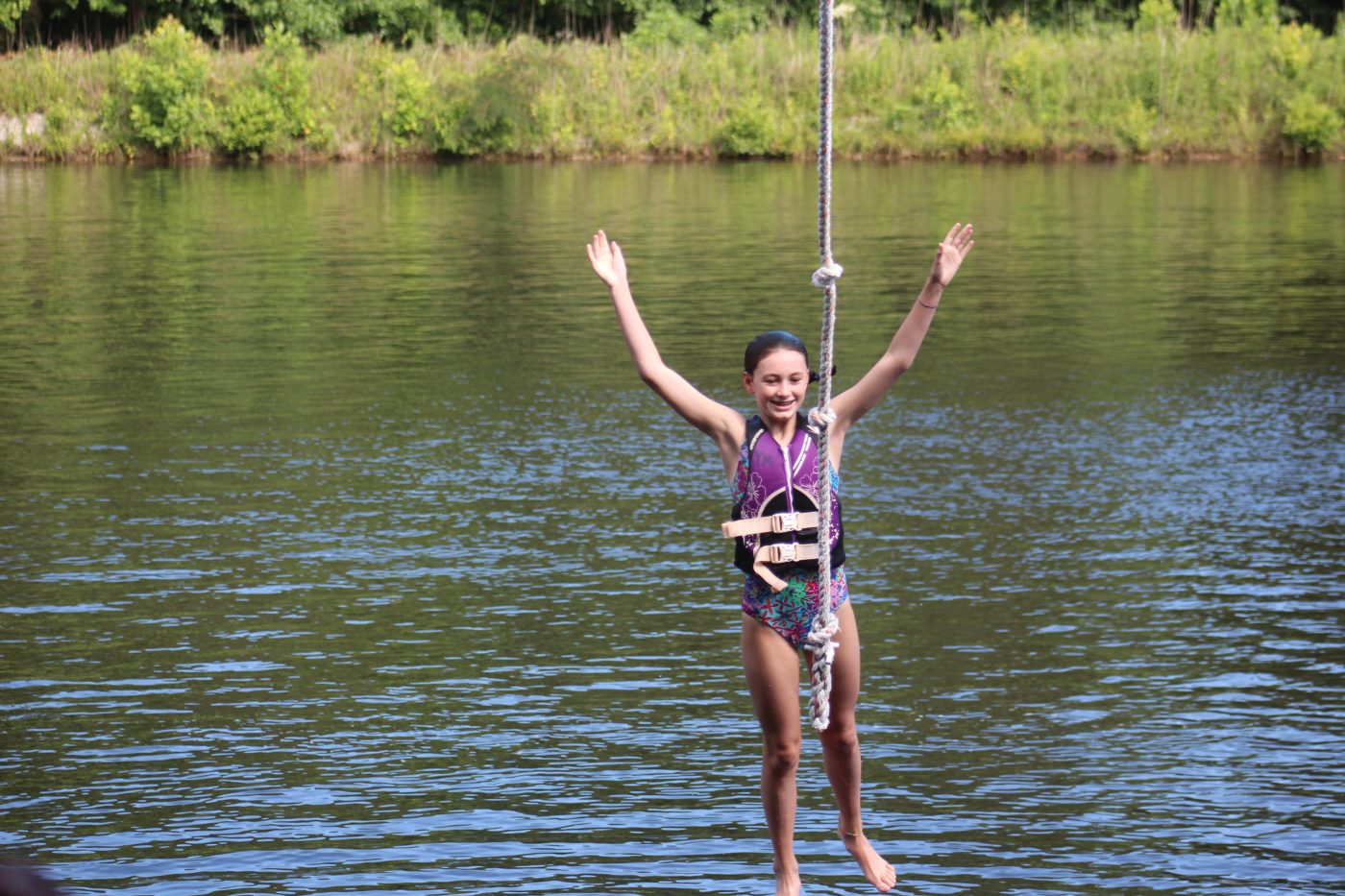 Electives
Adventure
Today at Girl's adventure we played Balls of Glory! Here's how many balls everyone caught:
Ivey Marston- 2
Vivi Frazier-2
Eden Hubbard-1
Mary Brook Wills-1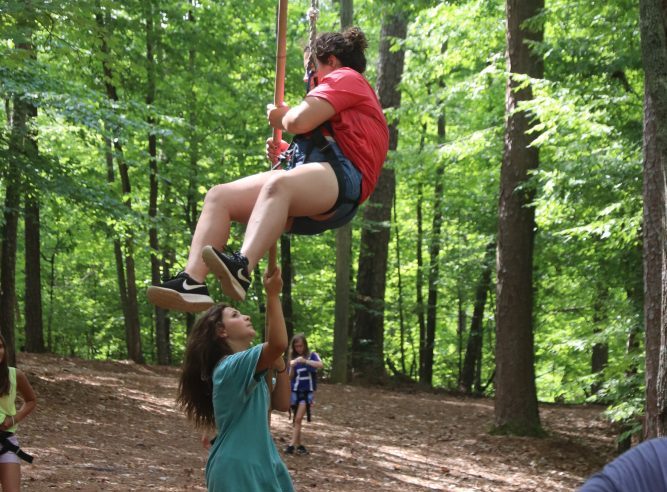 Tennis
Today at Girl's Tennis we played Cricket in the Cage, Beat The Coach, and Queen of the Court! Our winners for Cricket were Anne Margaret Wilkinson, and Elizabeth Downey. Our Winners for Beat The Coach were Penelope Hudgins, Kathleen Wilkisnon, and Madison Fedler. And our winner of Queen of the Court was Anne Margaret Wilkinson.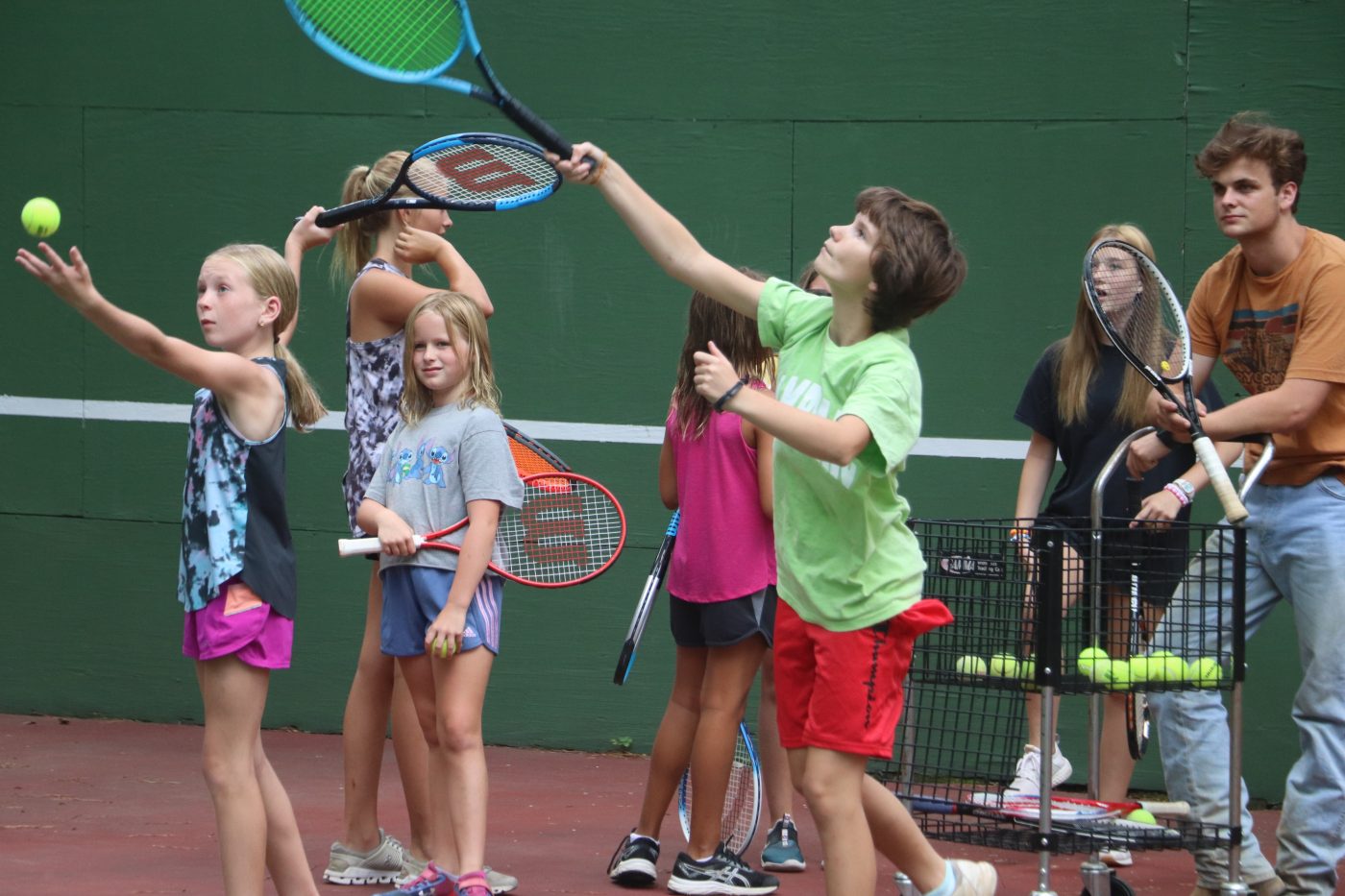 Mountain Biking
At Girl's Mountain Biking we attempted Killer Hill, and Madison Yi made it up the farthest!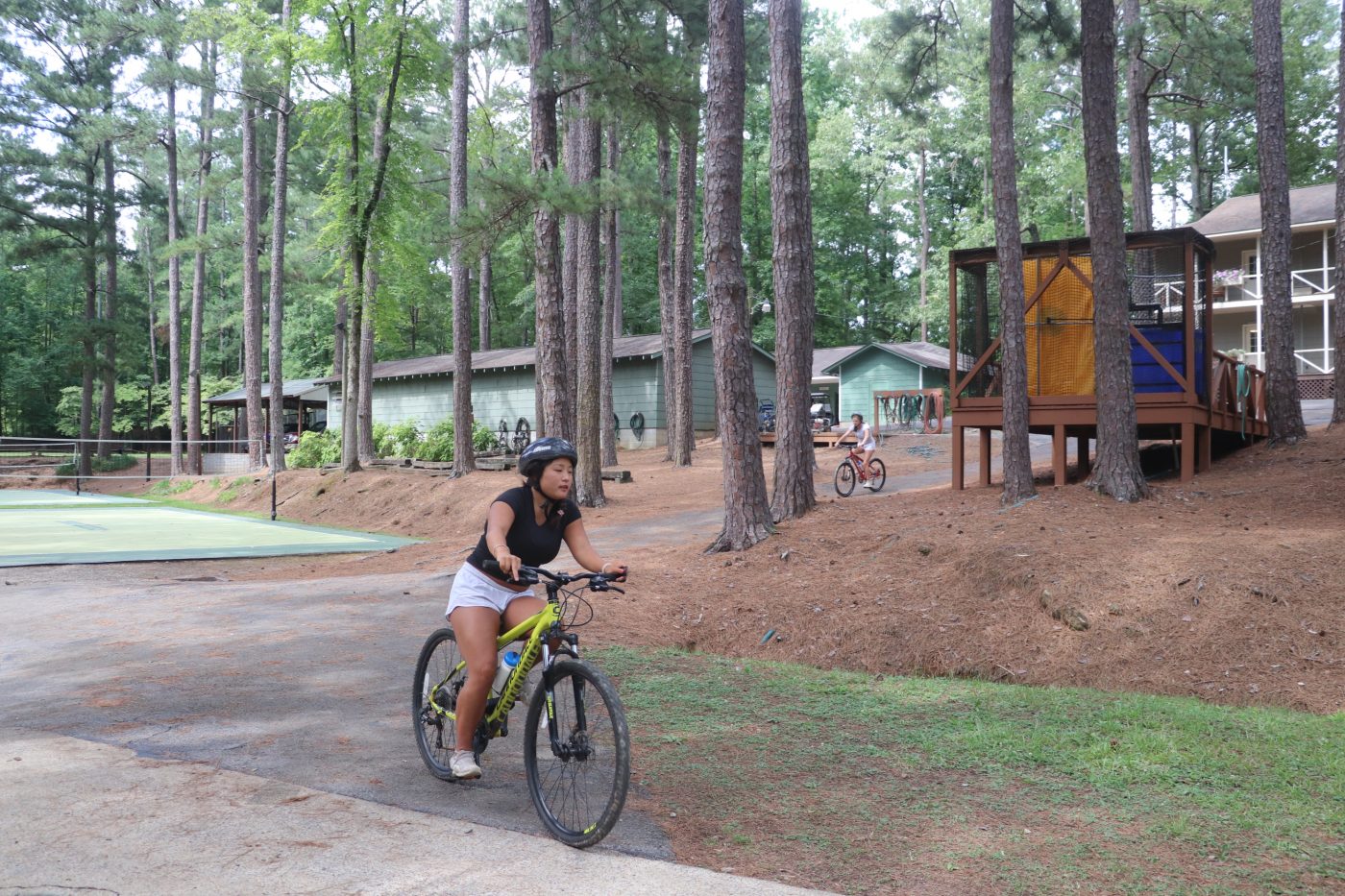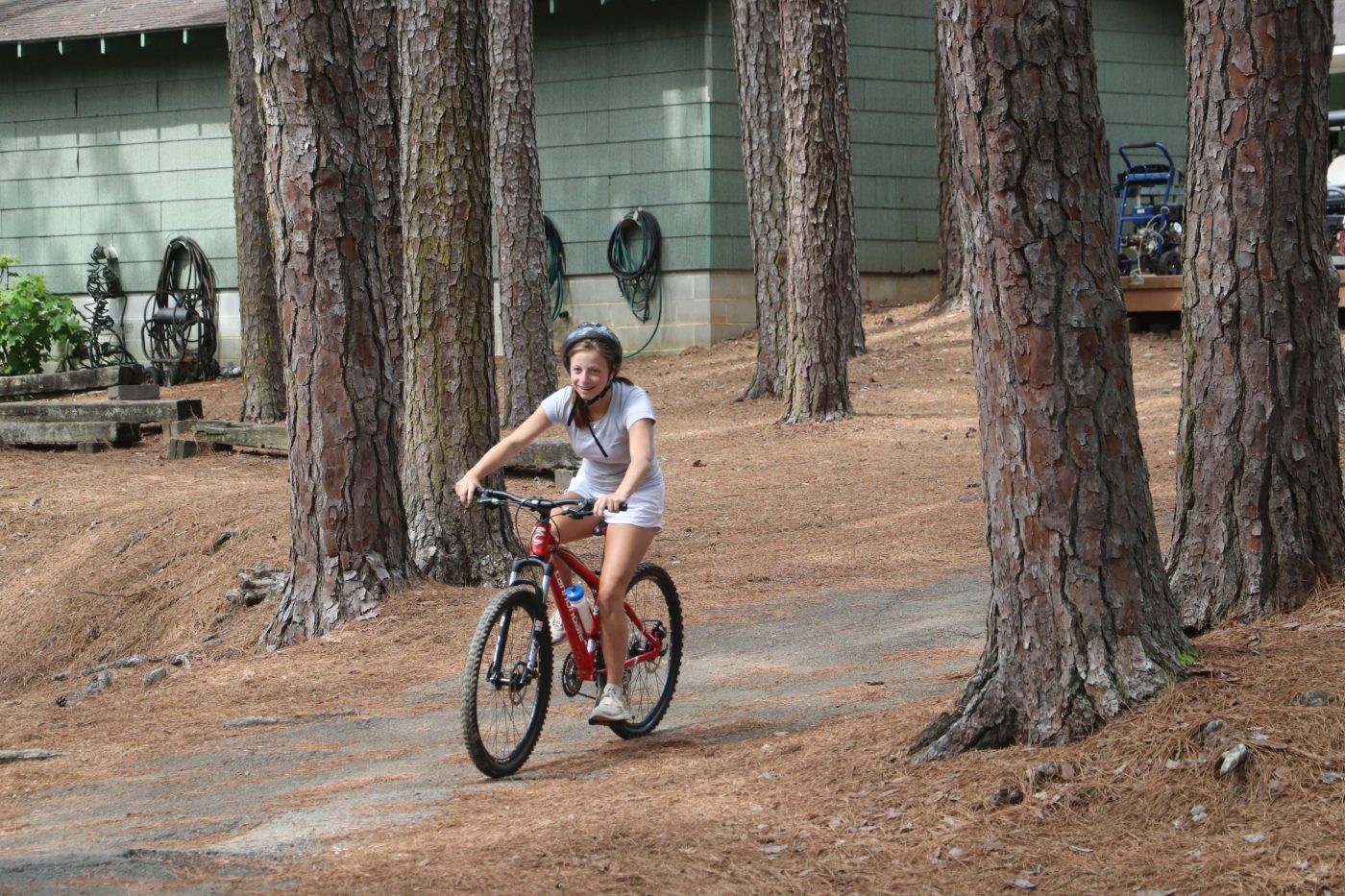 Shooting Sports
At Girl's Shooting Sports we shot to see which four would compete in the shootout tomorrow!

Here are the results:
Bella Spear in first with 19/23, Margaret Adkins in 2nd with 13/23, Kate Huddle in 3rd with 8/23, and Mae Lacour in 4th with 7/23.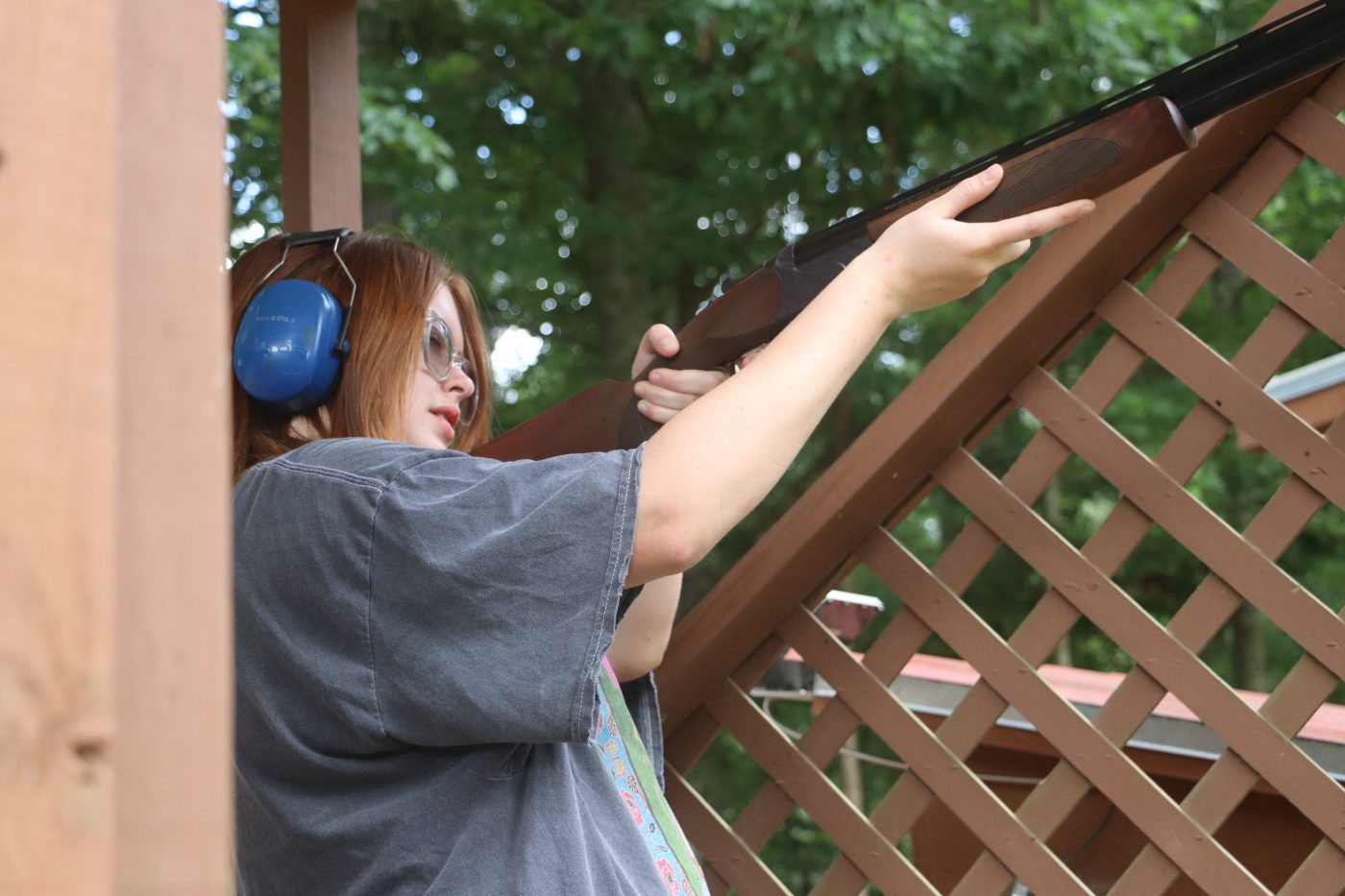 League Games
On the very dry field 1 Mer's Munchkins finally beat Rosemary's Lil Sprouts at a game of kickball. From the Munchkins Reese Wilson played awesomely and from the sprouts Anna Harrison Mcghee played like a boss.
On field 2 Katie's Kung FU FIghters beat the Air Conditioners in a stellar game of kickball. From the fighters, Ppenelope Hudgins played like there were no gnats in sight, and from the ACs, Madison Fedler played great.
Today on the toasty soccer field, Claire's Hillmoney Hillbillies beat out Chippy's Chipmunks in a high stakes game of soccer. From Chippy's Chipmunks Clarkie WIlkinson played great, and from the Hillbillies, Hayden Wiard was on fire!
Today in the Camp Mac Bombardment Arena, Wheely's Hot Wheels danced all over JuJu on that Beat. From the Hot Wheels, Grabriella Baldassarri played like flames on a Hot Wheel, and from JuJu on that Beat, Mary Emily Frazer played like Michael Jackson himself.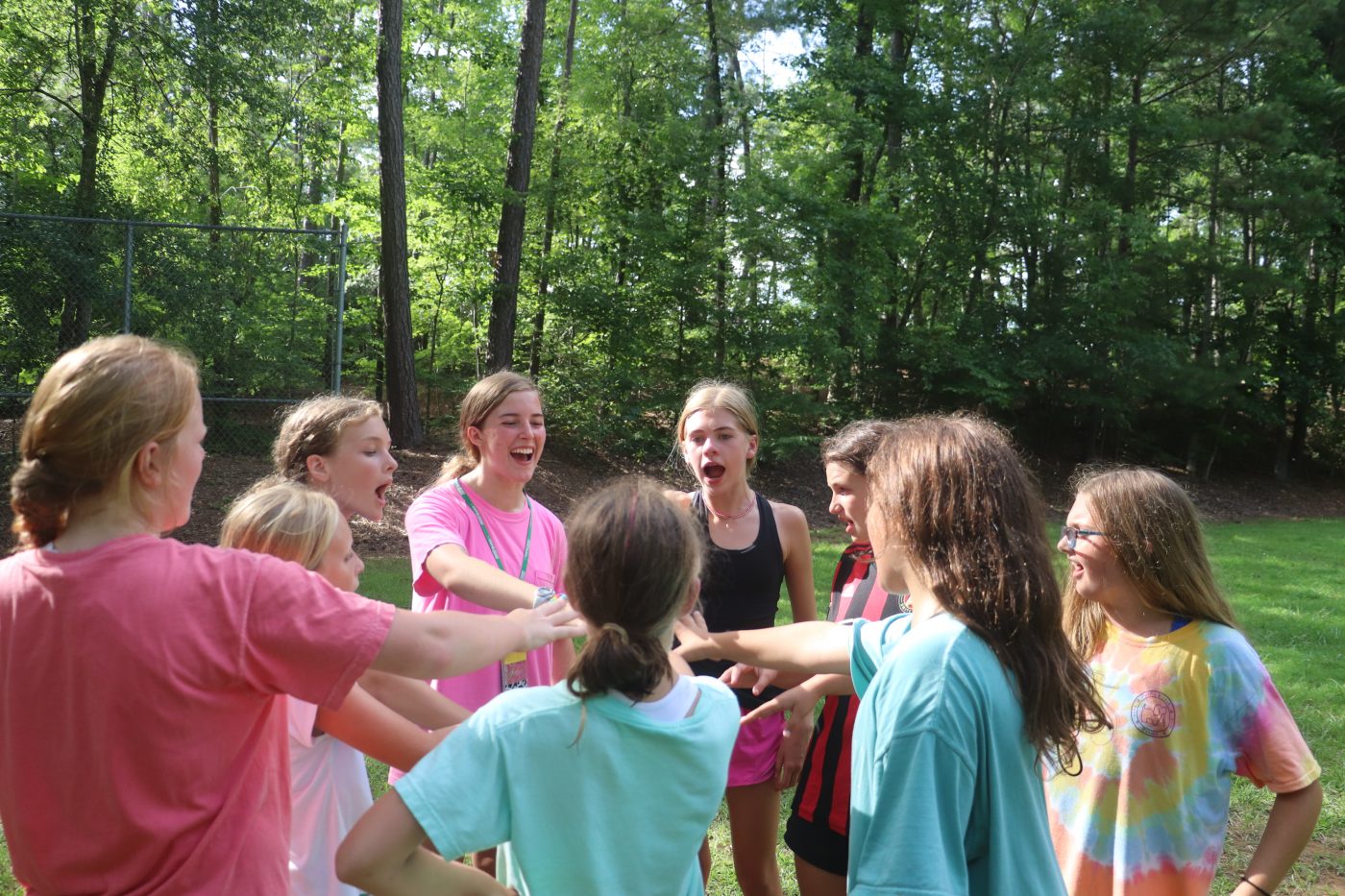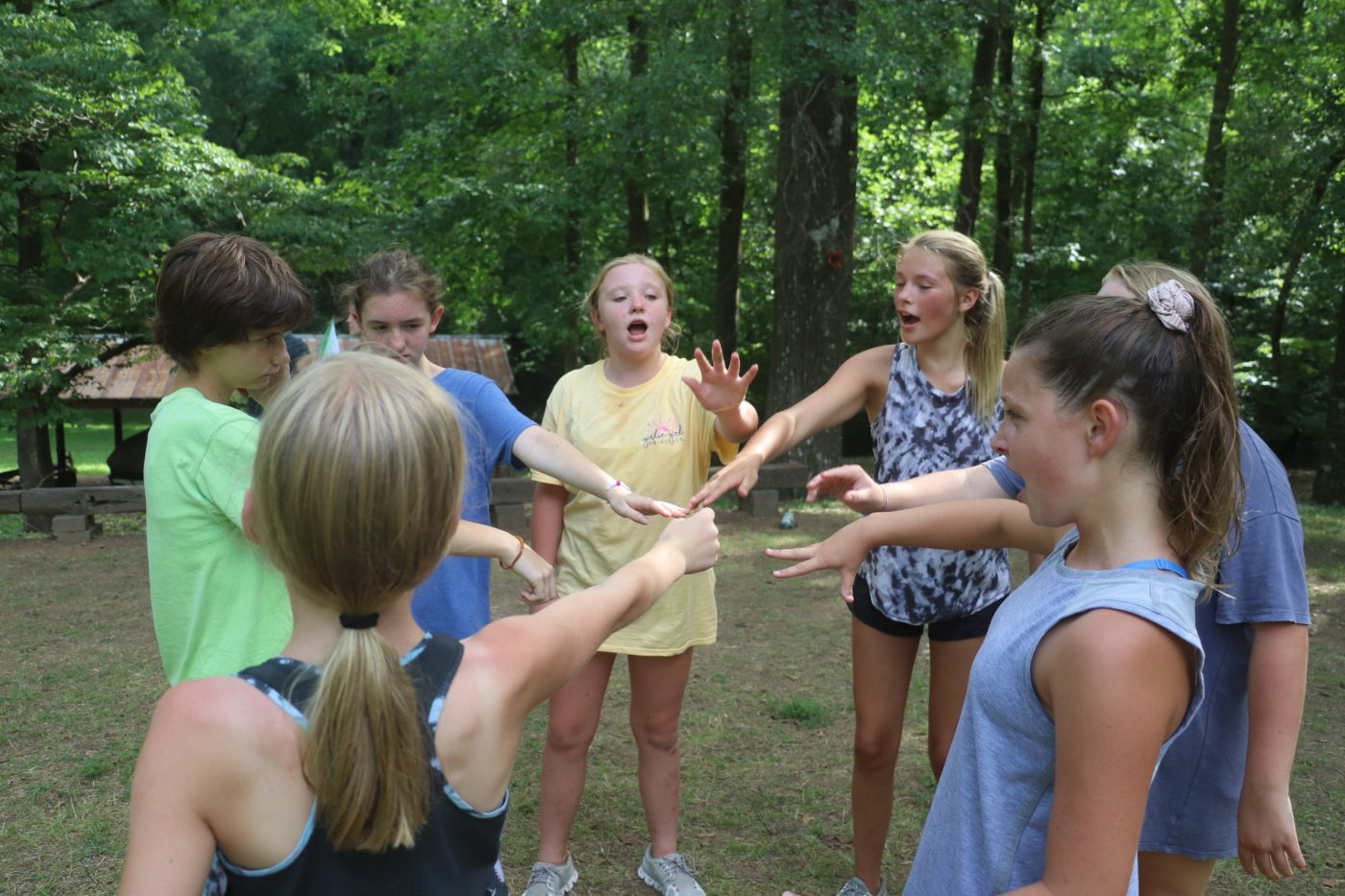 From the Dining Hall Today for breakfast, we had Grits, Bacon, Toast, Eggs, and assorted cereal. For lunch, we had Chicken Sandwiches, and chips. For dinner, we had Chicken and Rice, Broccoli, Corn on the Cob, and Rolls!
Vespers
Tonight Emma Richardson gave our message about how to use our words to lift others up.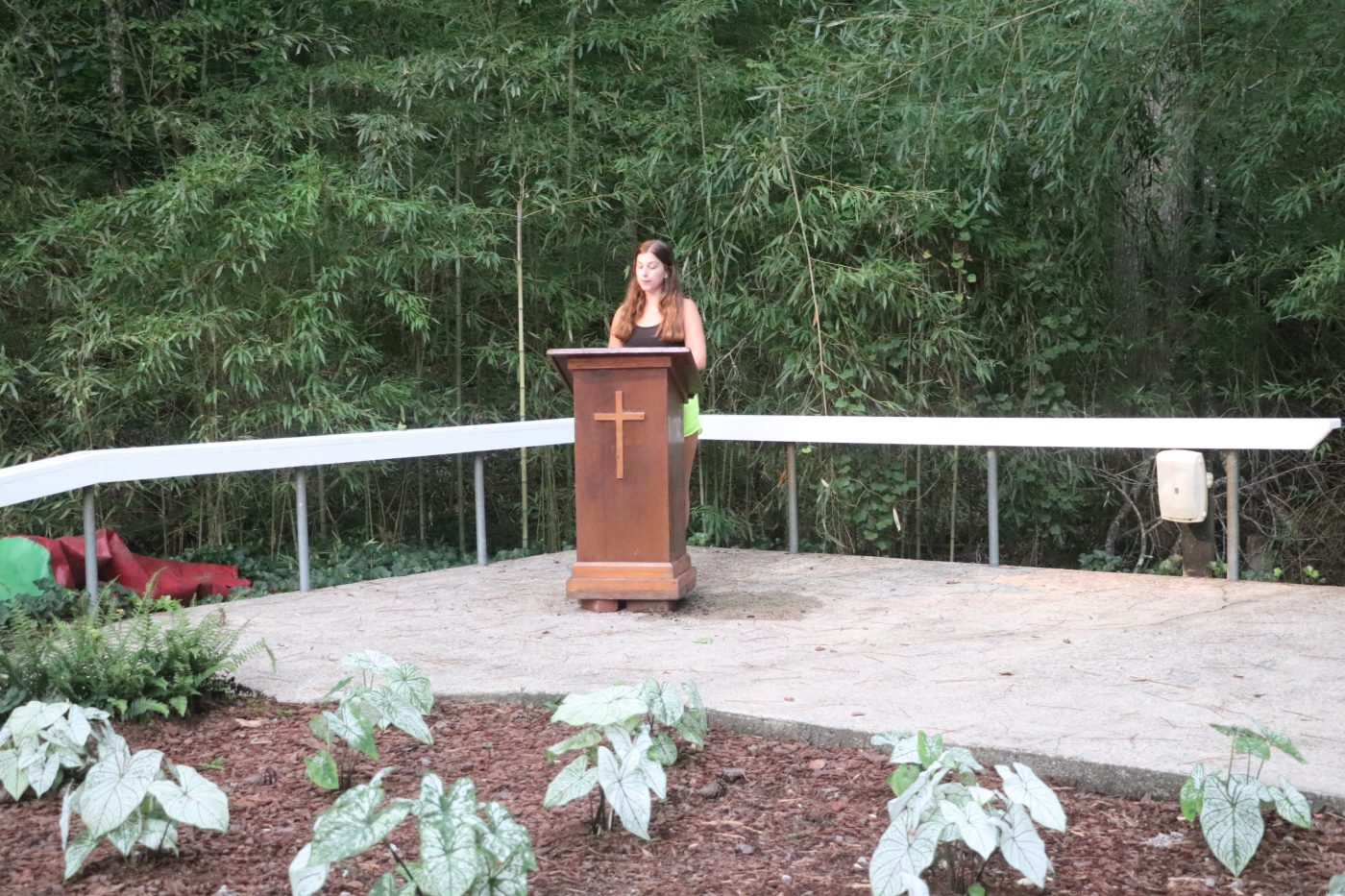 Tonight for Night Rec..
G3, B4, G2, and B2 have Courts, and Lake, B-0, G-0, and Chinnabee have the Pool!