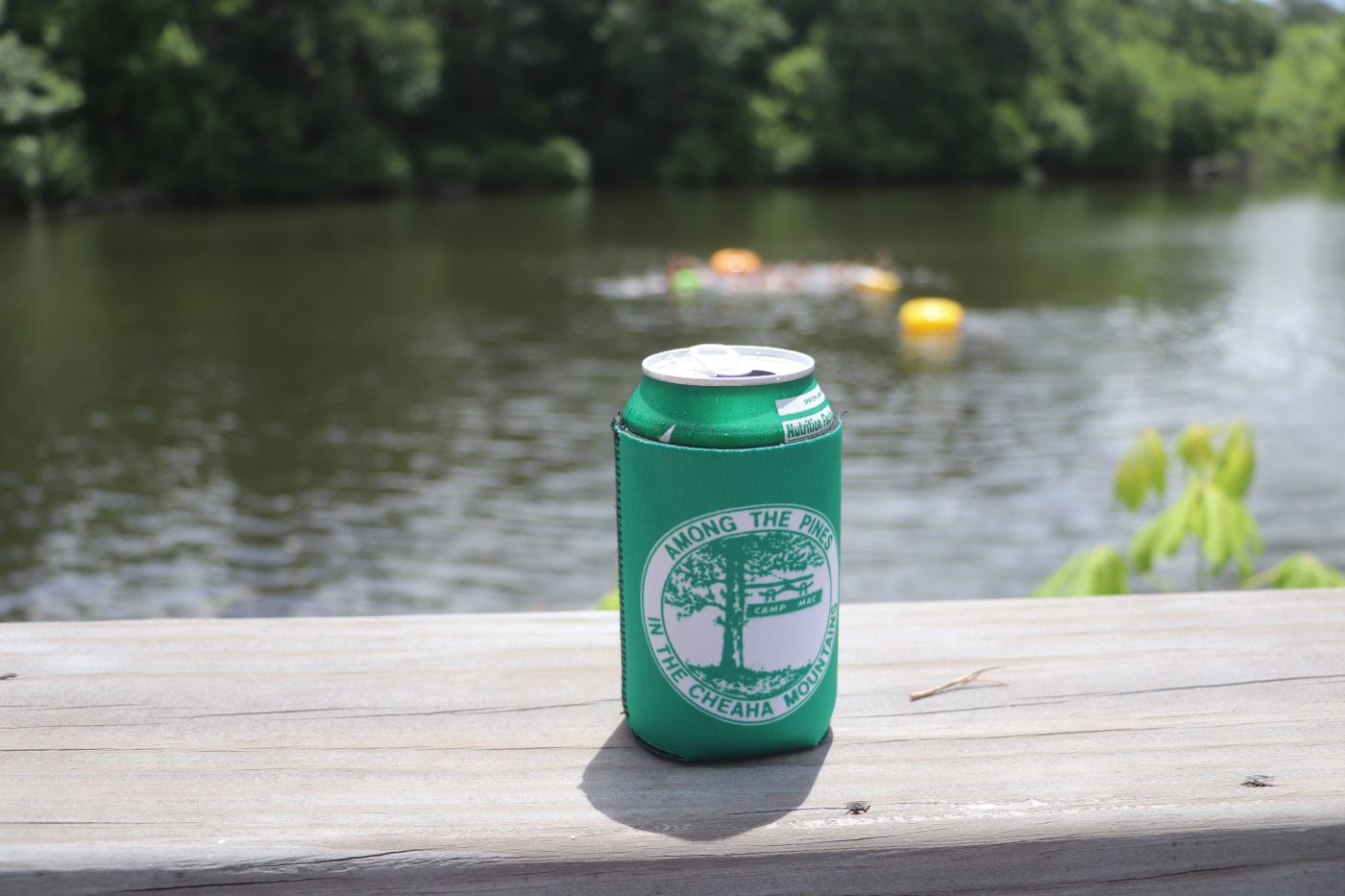 Morning Activities
Today was LAZY DAY!!!!
We didn't have a wake-up bell this morning, so everyone got to sleep in late and just be lazy instead of having morning activities!
We had movies playing in both the Little Theater and the Rec Hall throughout the morning - "The Goonies" and "Space Jam"
8th & 9th Grade Ski Party
Our last year campers got to enjoy some time on the lake, and then they headed over to the Cove for some burgers and hot dogs!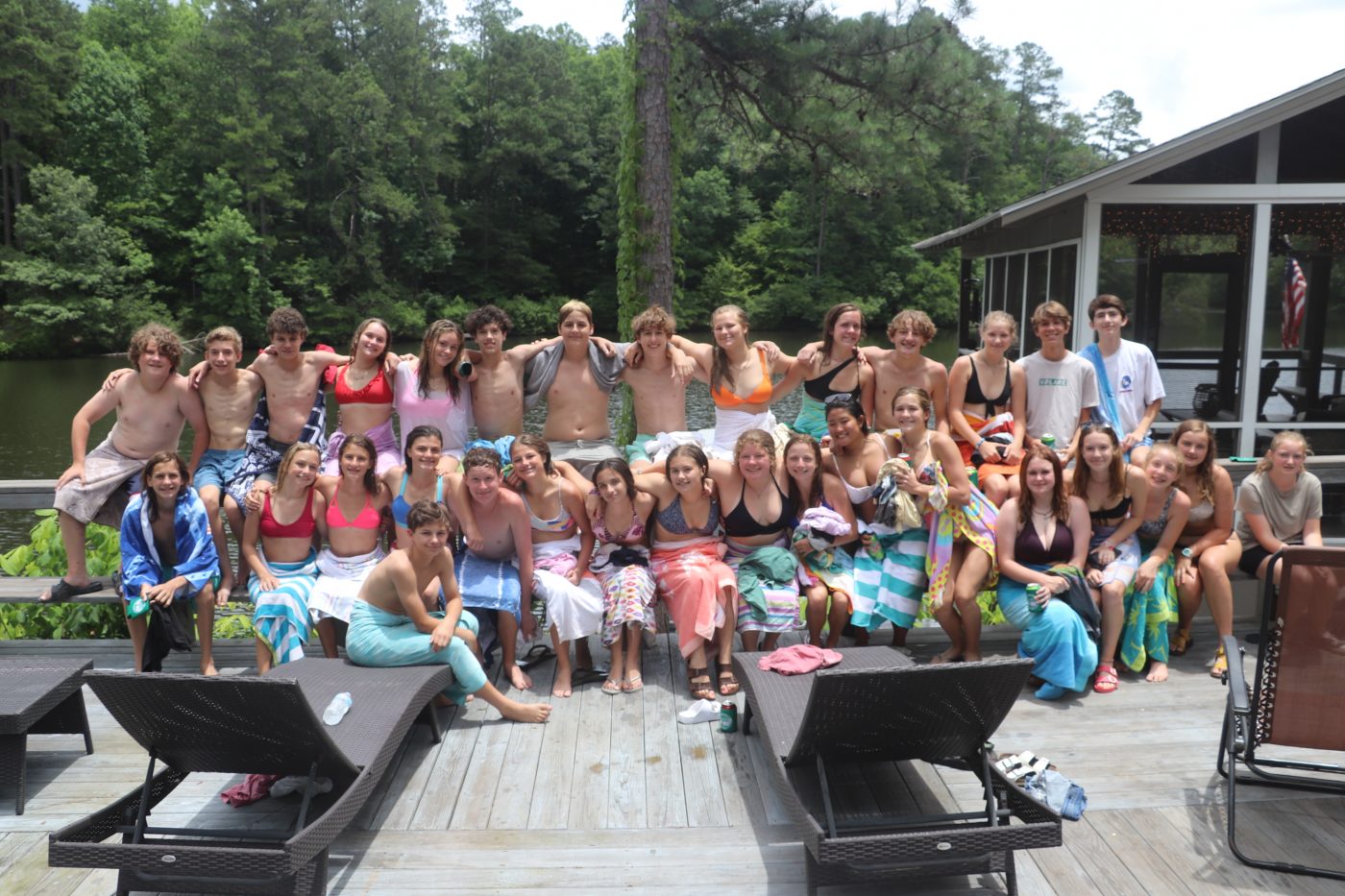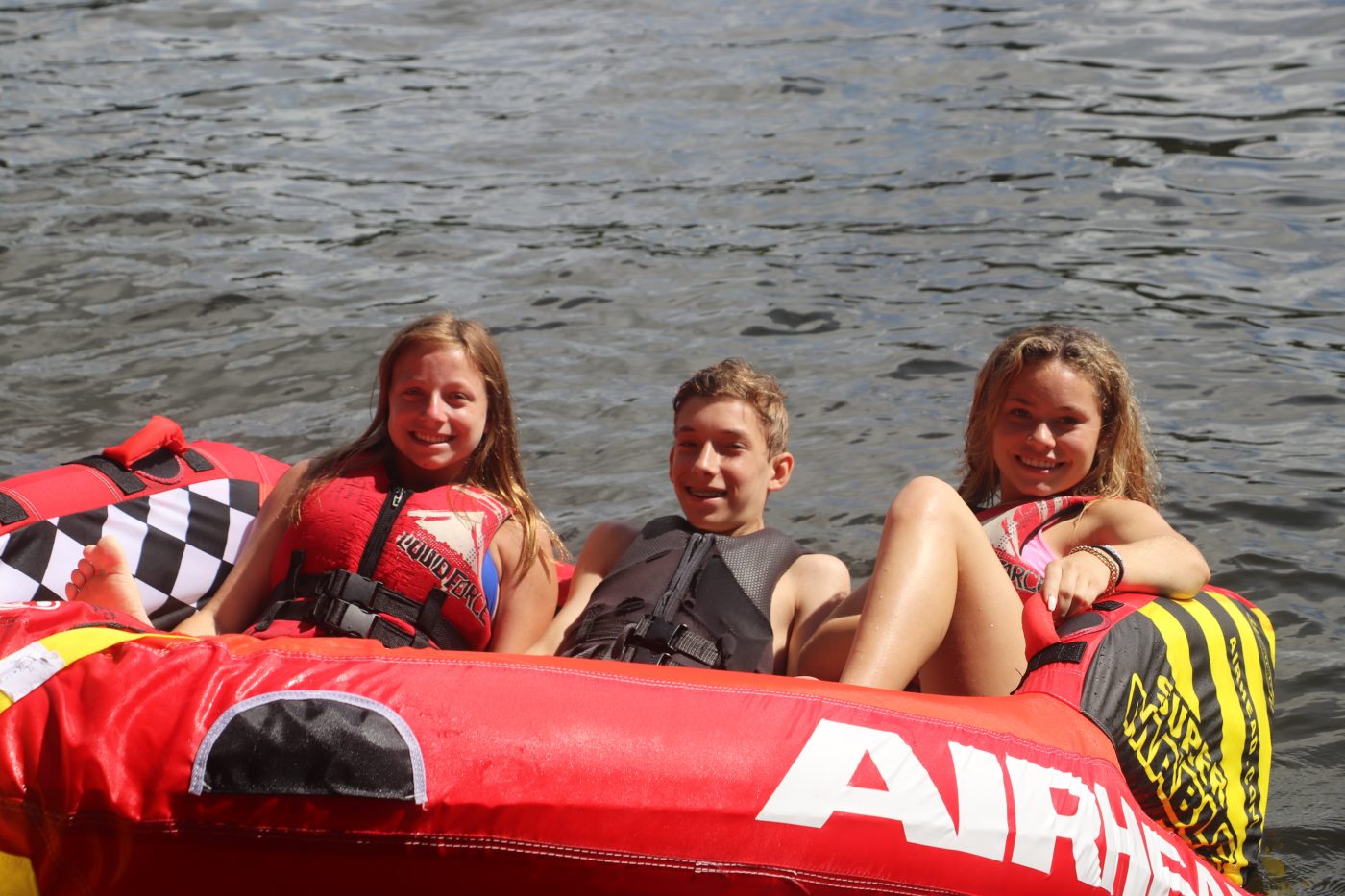 Electives
Team Roping
Today at Team Roping the guys came over to the barn and tried to rope our bull, Sparky! Here's how many times he got caught!
Charlie Magid- 10/10
Will Fiedler- 7/10
Andrew Wallace- 8/10
Boon Bickerstaff 3/9
McNeill Robinson- 9/10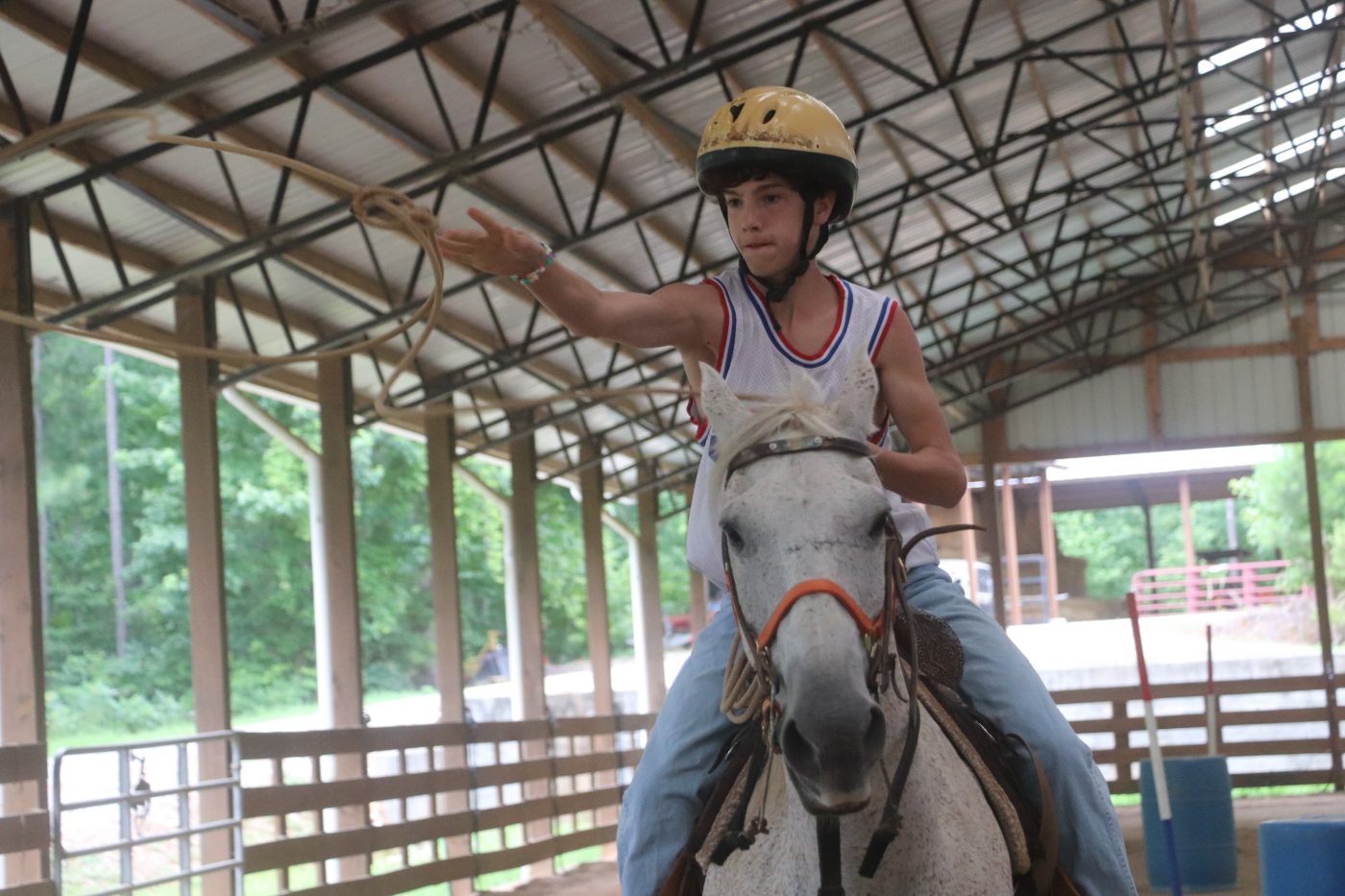 Tennis
Today at boy's tennis we played a whole bunch of different games! Our winner for "Cricket in the Cage" was Jackson Parker. Our winner for "Rip Your Face Off" was Adam DePiano. Then we played some Counselor Tennis, and our winners were: Lassiter Silsbee, Bo Giordano, Hampton Long, and Carl Robinson.

Today at girl's tennis we played some games too! Anne Margaret Wilkinson won "Cricket in the Cage", and Queen of the Court. Then the girl's also played some Counselor Tennis and our winners for that were: Elizabeth Downey, Lucy Palmer, Helen Hinton, Kathleen Wilkinson, and Penelope Hudgins!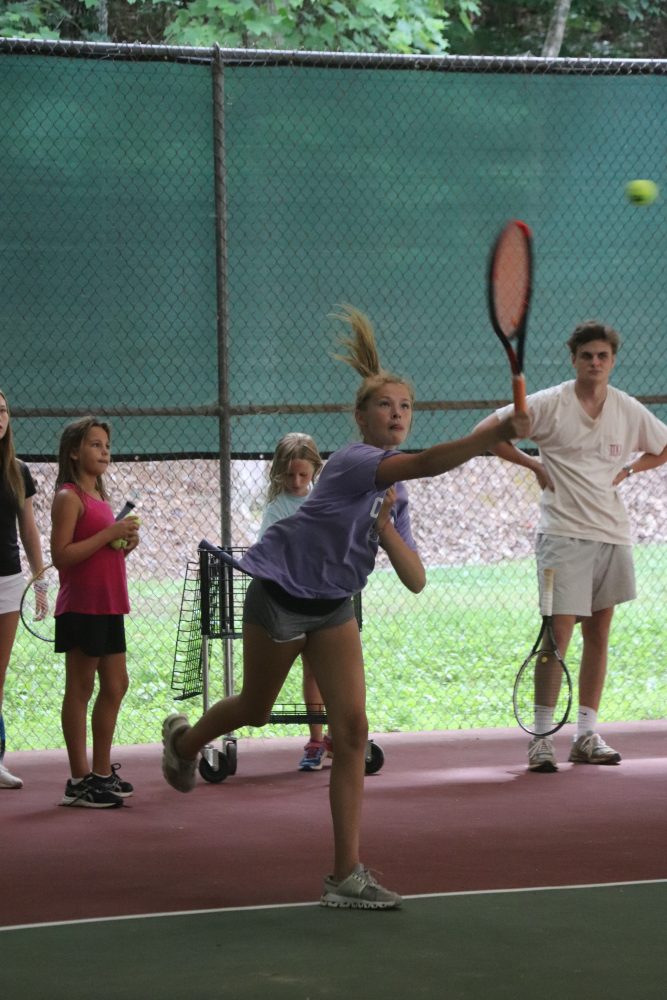 Mountain Biking
Girl's Mountain Biking: Our Mountain Biker of the week is Gabriella Baldassarri!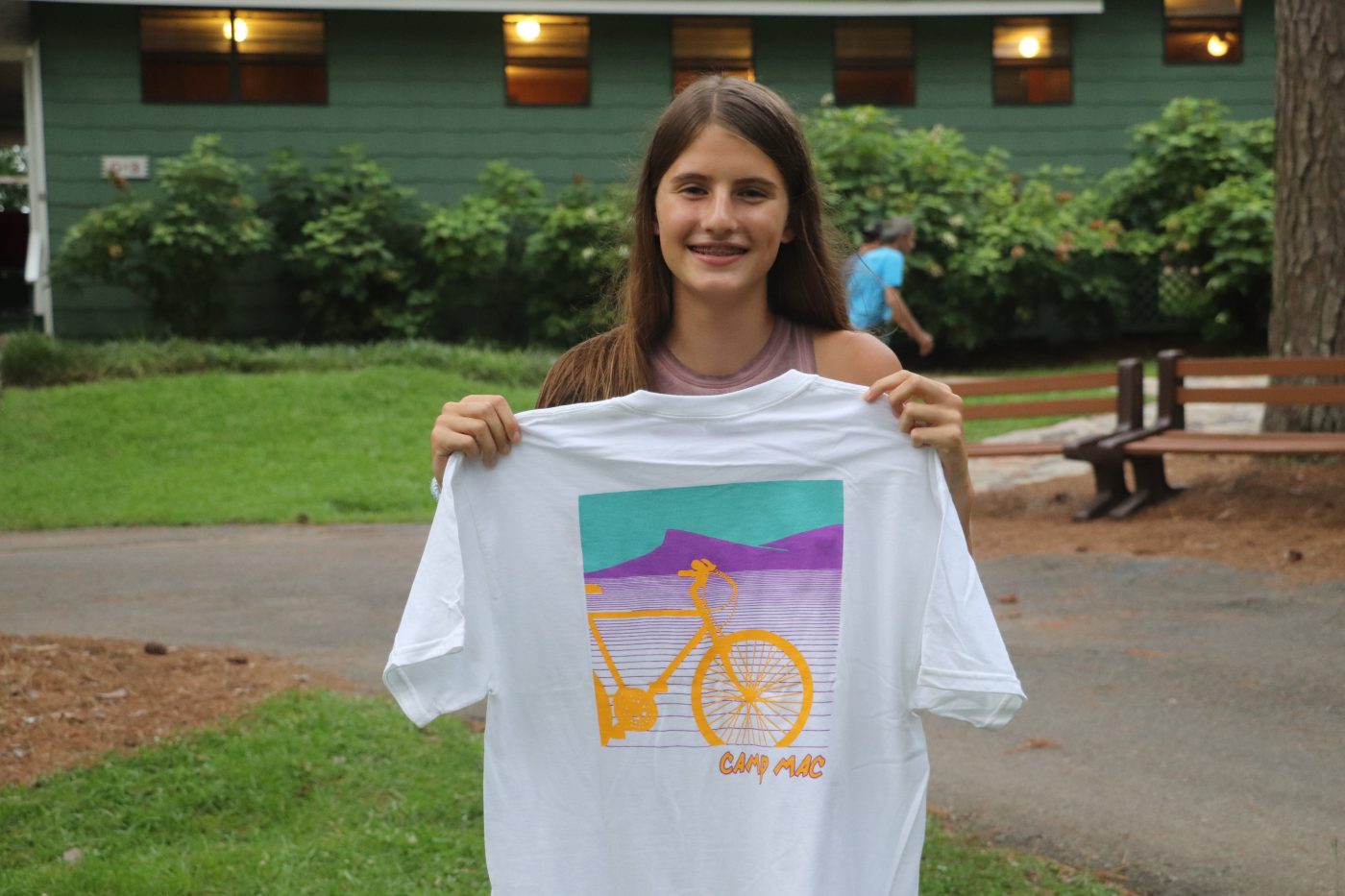 Archery
This week at archery, the boys came down and passed off a ton of classes! Here's what they passed off:
George Newman- Jr. Yeoman, Jr Yeoman Arrow, Yeoman, Jr. Bowman, Jr. Bowman Arrow
McGregor Tuten- Jr. Bowman Arrow, Bowman
Flynn Dickson- Jr. Yeoman, Jr Yeoman Arrow, Yeoman, Jr. Bowman
Parker Silsbee- Jr. Yeoman, Jr Yeoman Arrow, Yeoman, Jr. Bowman
Jake Magid- Jr. Yeoman, Jr Yeoman Arrow, Yeoman, Jr. Bowman, Jr. Bowman Arrow.
Zach Cater- Archer First Rank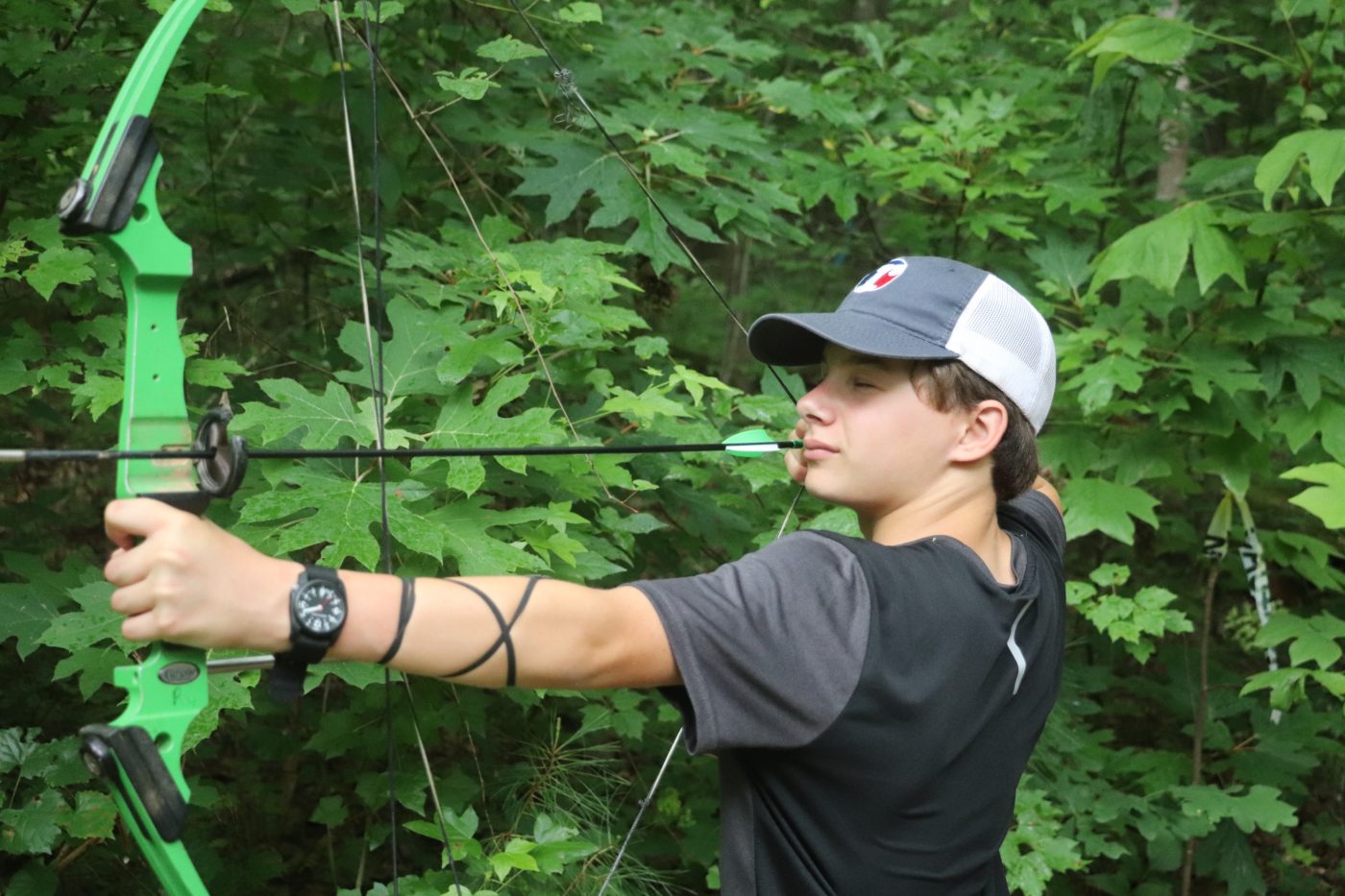 League Games
Today on the 1st volleyball court, Jake's Snakes beat Jackson's QT Pies in a game of volleyball! From the QT Pies, Jimmy White played stellar, and from the Snakes, Grey Bias played awesome.

On the 2nd volleyball court Chris's Rice Krispies beat Sig's Lil Snow Cones in a back and forth game of volleyball. From the Rice Krispies, John Martin played like a young Robert Huffaker. From the Lil Snow Cones, Andrew Wallace played great!

On the first field, Dakota's Titans took the field from Olen's Oreos! From the Titans, Finley Montgomery played amazingly, and from the Oreos, Miles Cummings played like a star.

On field 2, Carson's Crispy Corn Chips took the win over the Mini Mauraders. For the Corn Chips, Adam DePiano played like a baller, and for the Mauraders, John Clarke Gentle played awesome!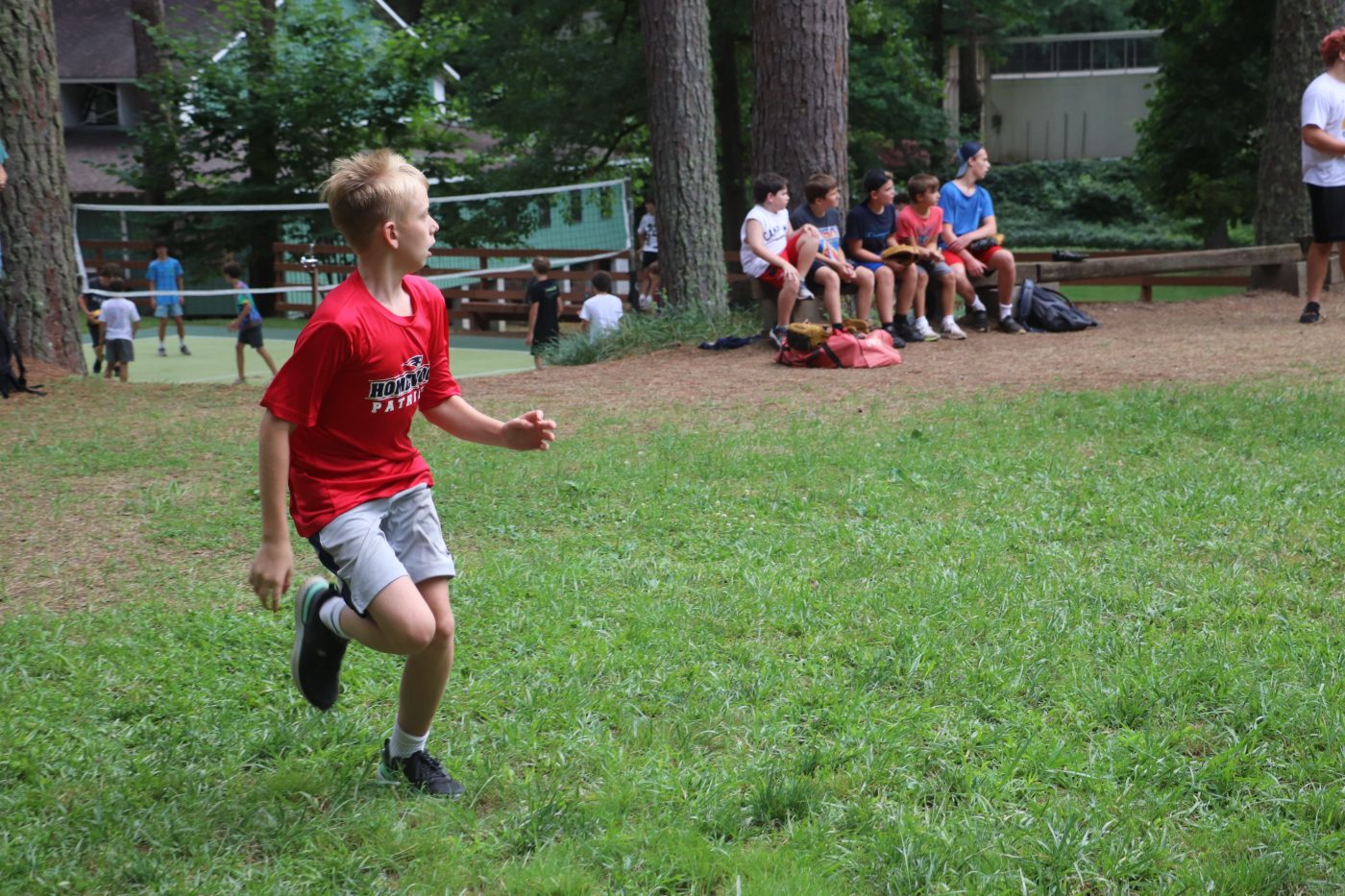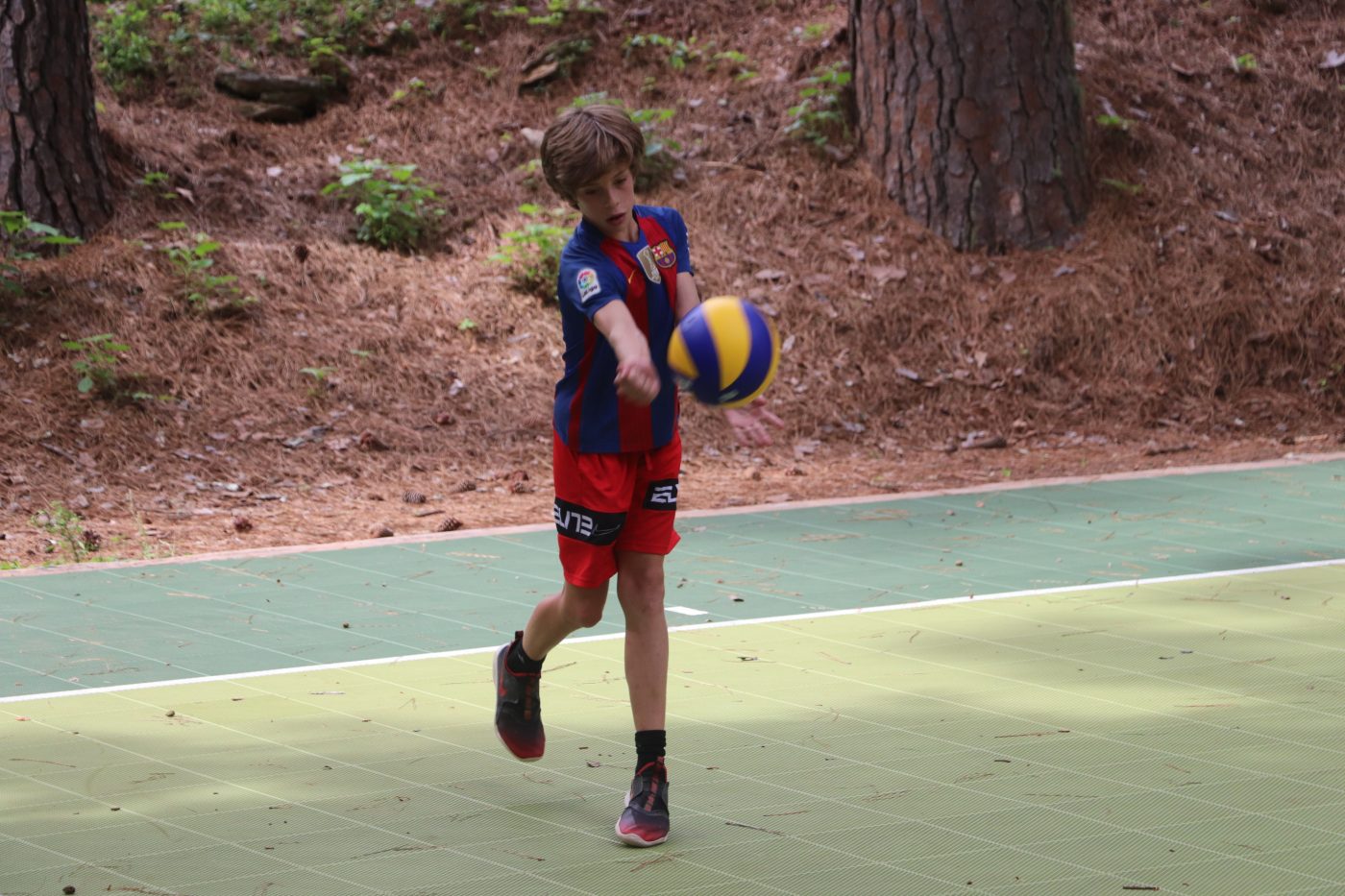 From the Dining Hall For Breakfast, we had Camp Mac Breakfast - eggs, bacon, grits, and toast. For Lunch, we had Taco Salad with the option of the salad bar. And we ended the night with Catfish, Hushpuppies, Pizza Sticks, Coleslaw, and French Fries with the option of a salad bar.
Vespers
Tonight, our message was given by Virginia Anderson, the Junior Counselor in G-3.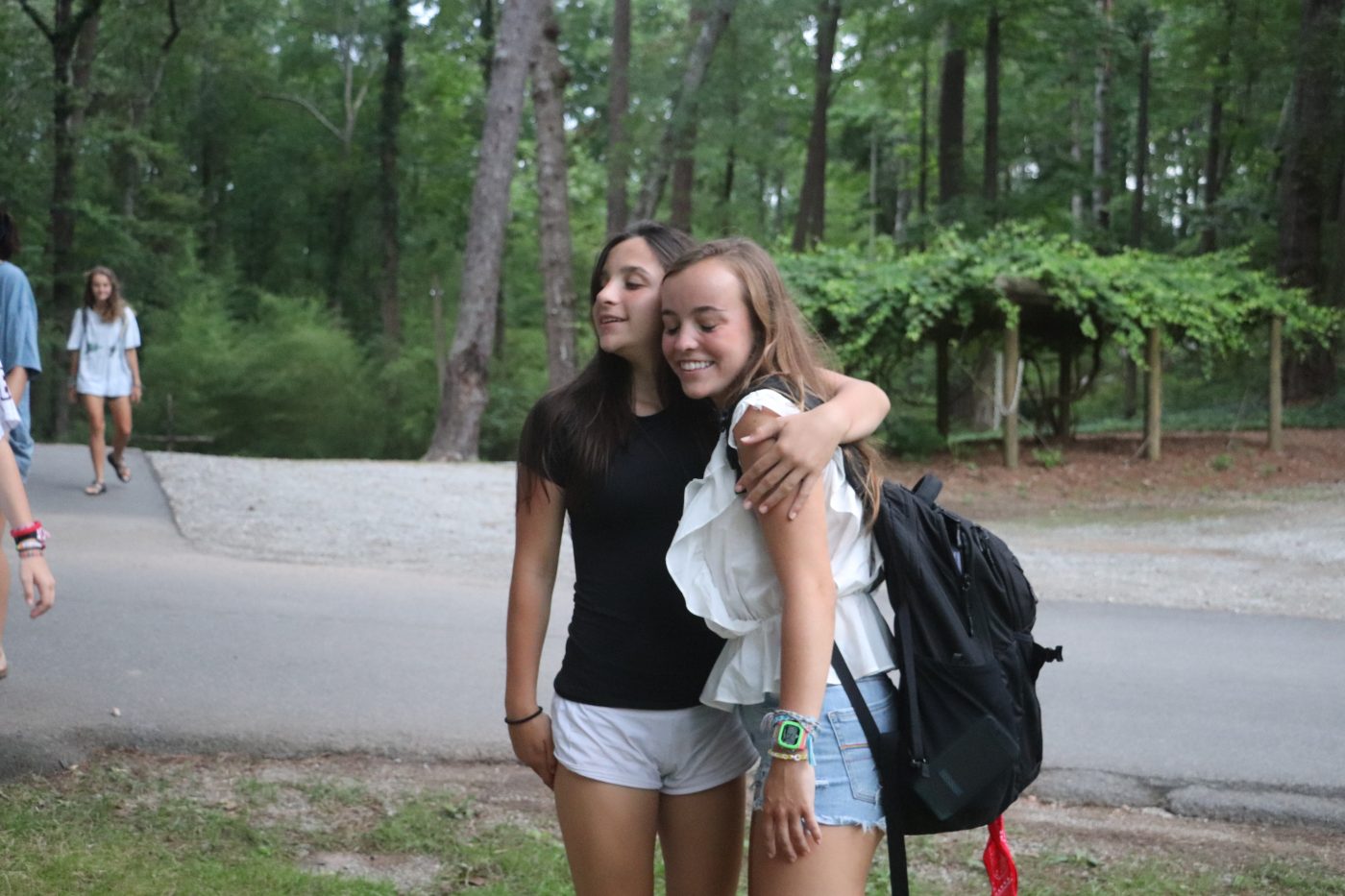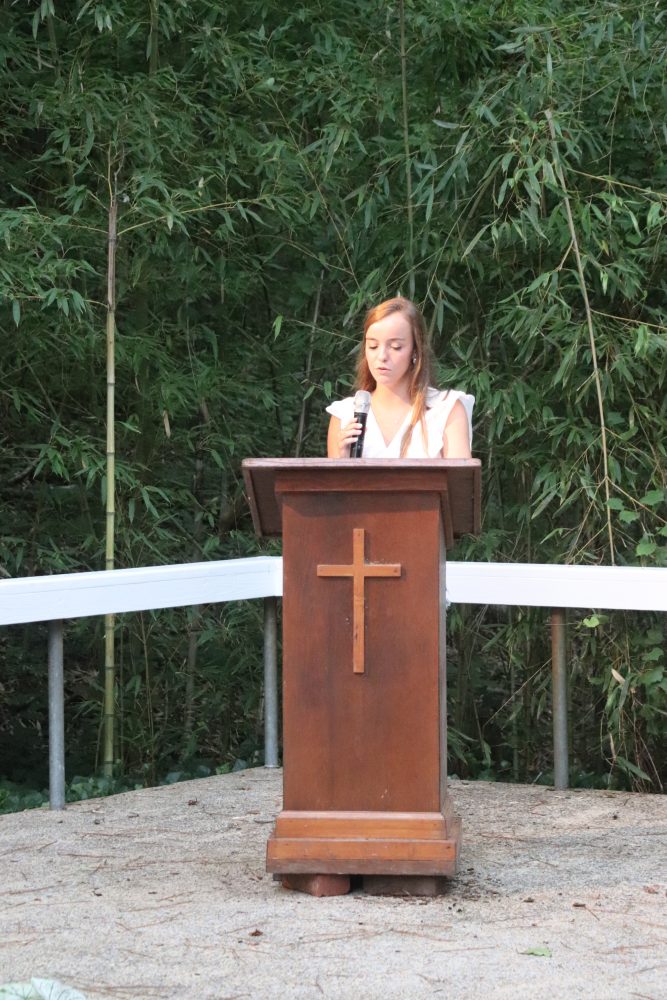 Tonight for Night Rec..
We had Rec Hall!