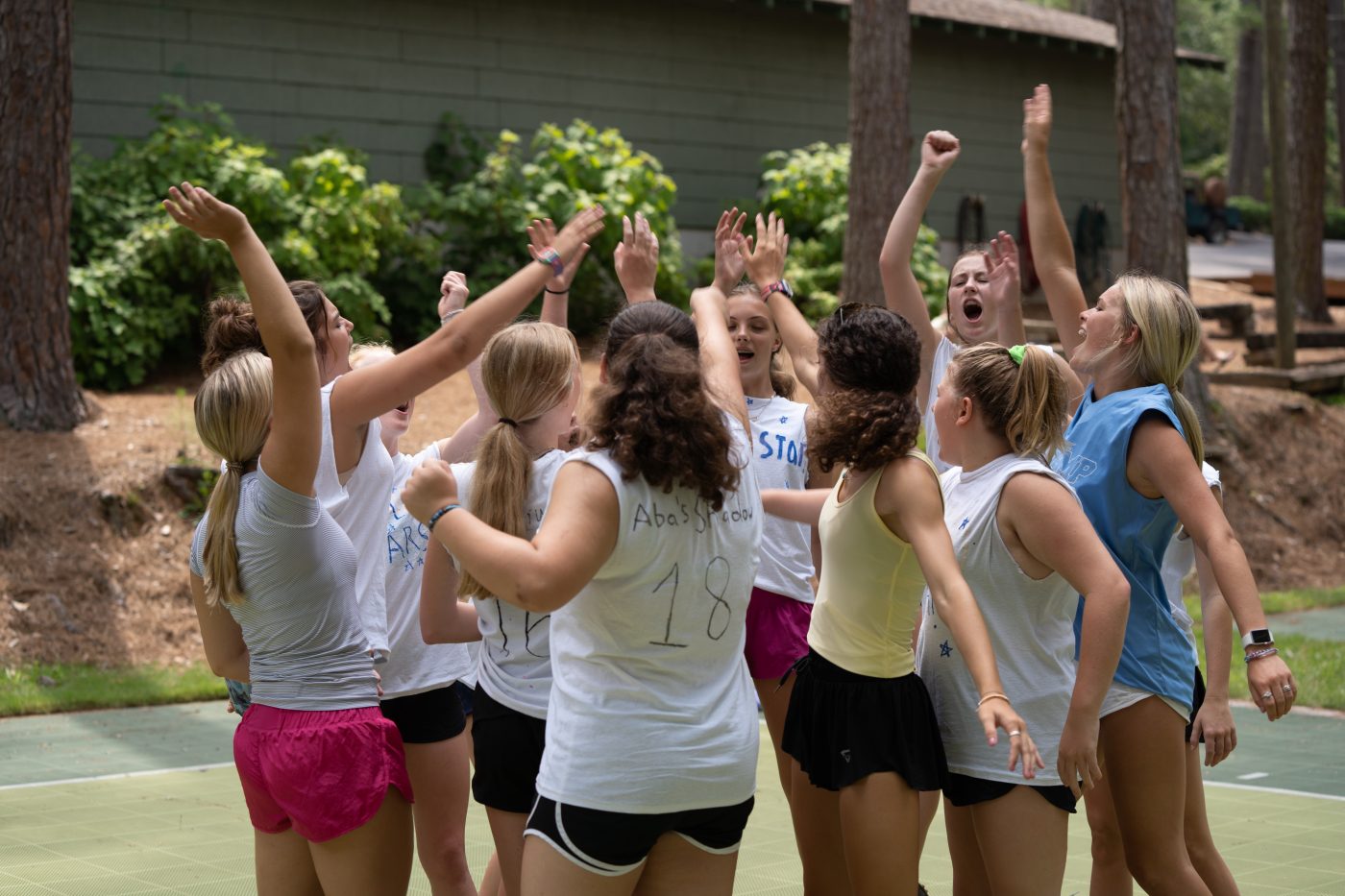 Flag Raising
US Flag Bearers:
B-2 - Joe Garrett
Cheaha - Matt Vosburg
B-3 - Carter Pritchett
B-1 - Graham Ward
B-0 - Mack Delaney

G-2 - Helen Hinton
G-1 - Evie Lewis
G-0 - Ro Dawson-Flanagin
Lake - Lucy Palmer

Flag Raisers:
Lake - Ivey Marston
B-0 - Benji Sokol


State Flag Bearers:
Clarkie Wilkinson - Birmingham, AL
Reese Magid - Santa Barbara, CA
Mack Pinel - Longwood, FL
McKaye Rogers - Marietta, GA
Morgan Sessions - Boise, ID
Michael Madigan - New Orleans, LA
Emerson Denham - Oxford, MS
Max Montgomery - Fayetteville, NC
MacGregor Tuten - Charleston, SC
Amelie Pasona - Brentwood, TN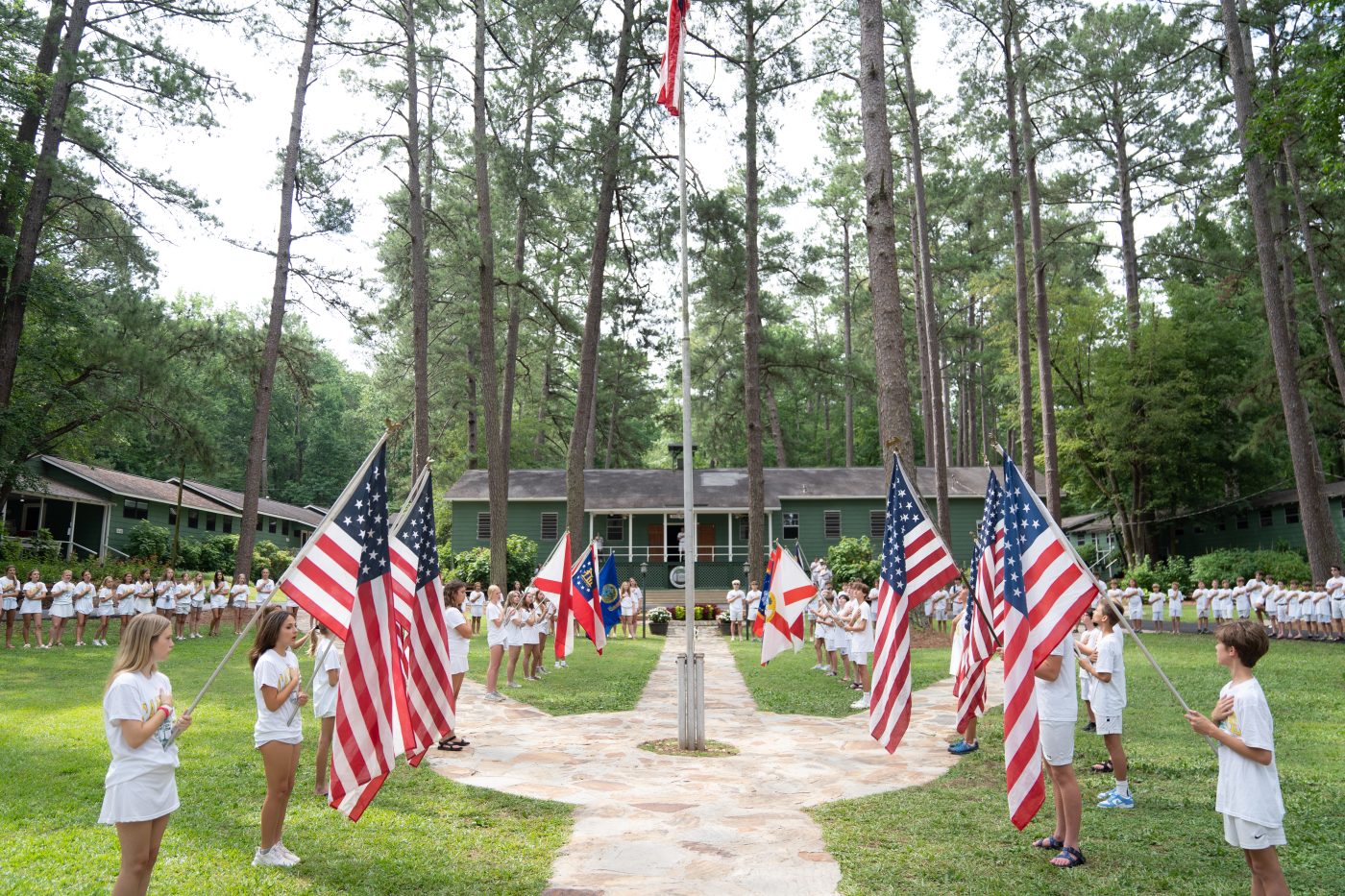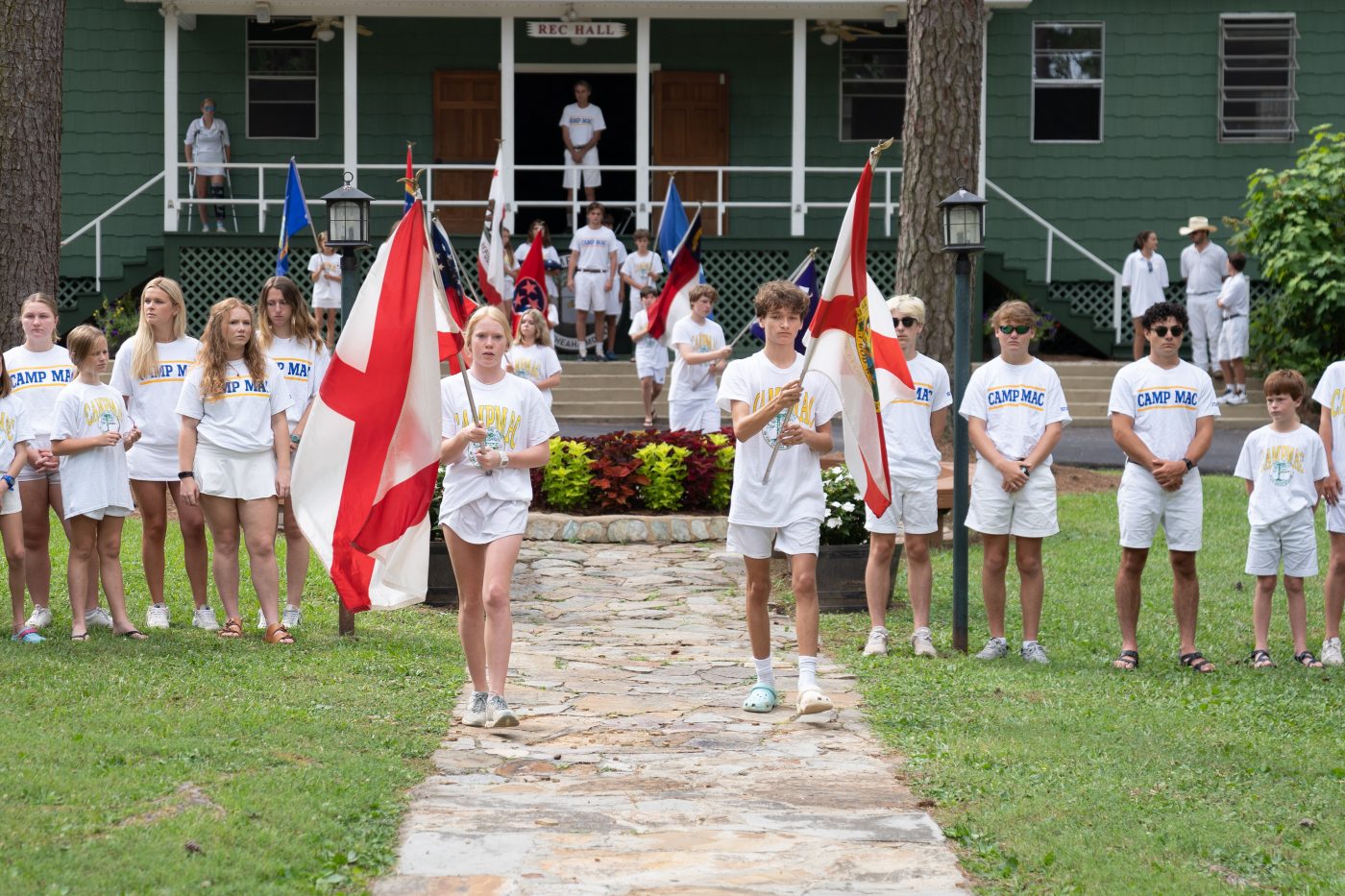 Sunday School
Elizabeth Kell gave our message this morning and Rosemary Gross sang for us.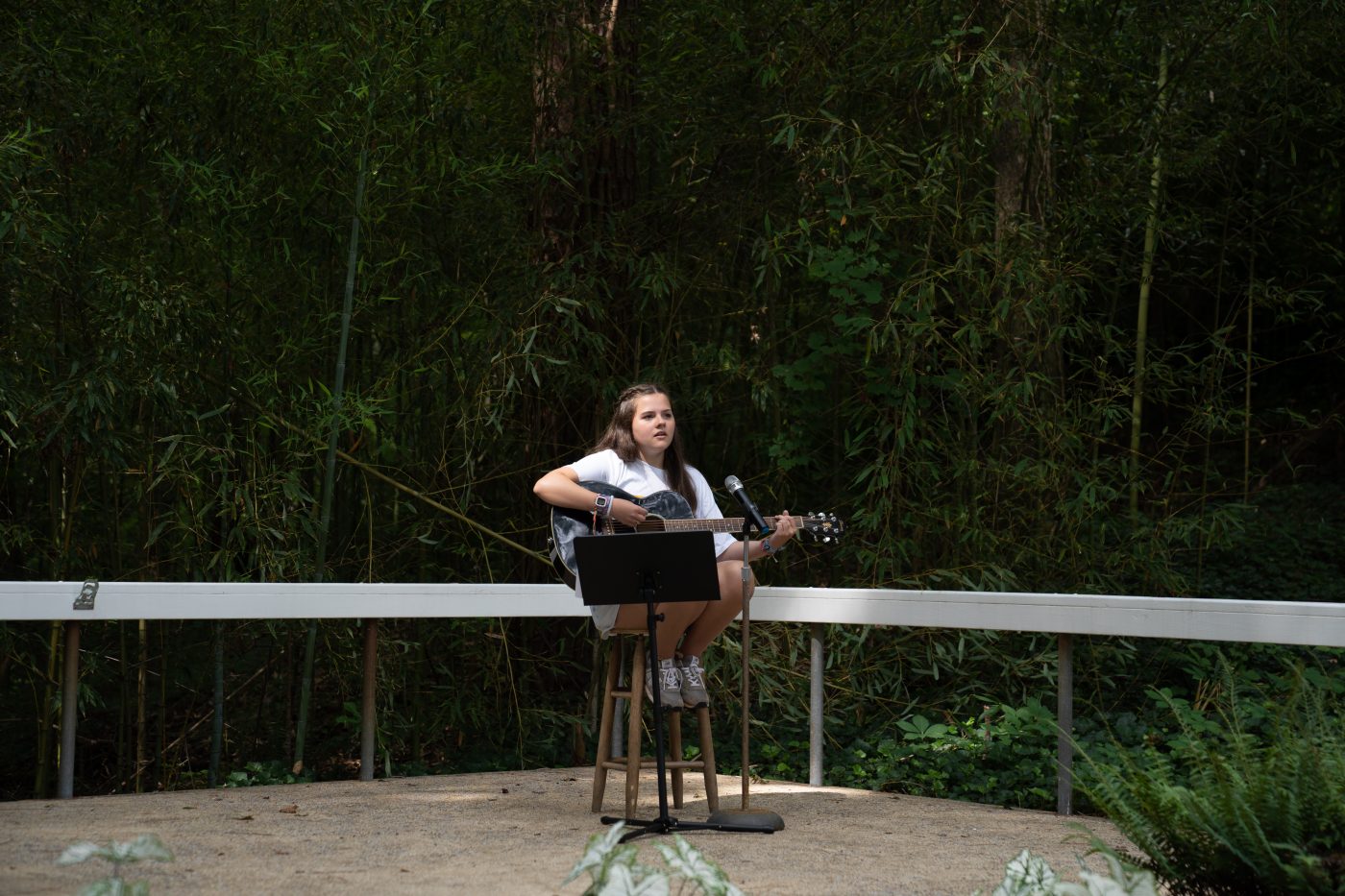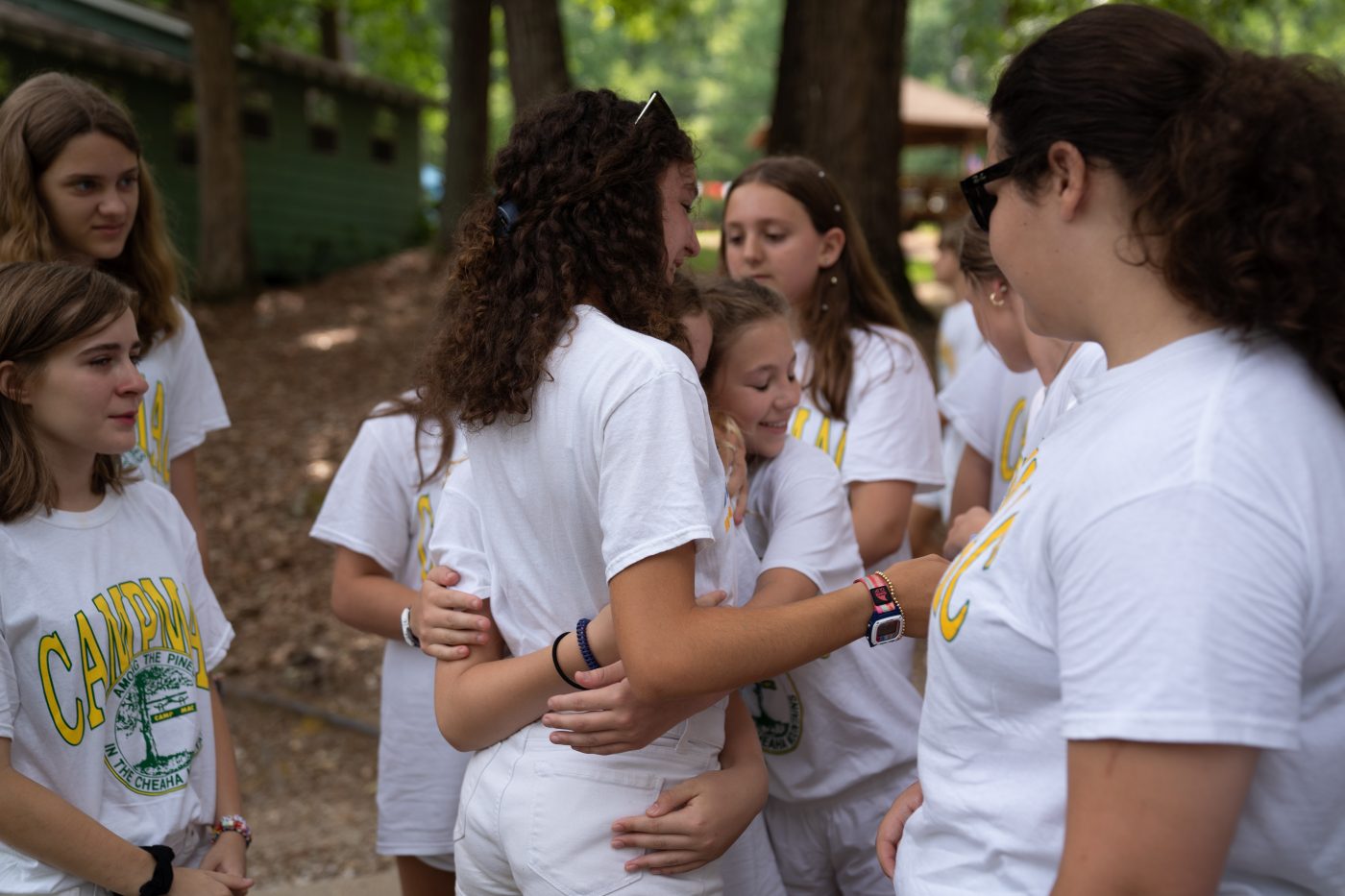 Volleyball Sunday
As tradition goes, the 2nd Sunday of the term is Volleyball Sunday!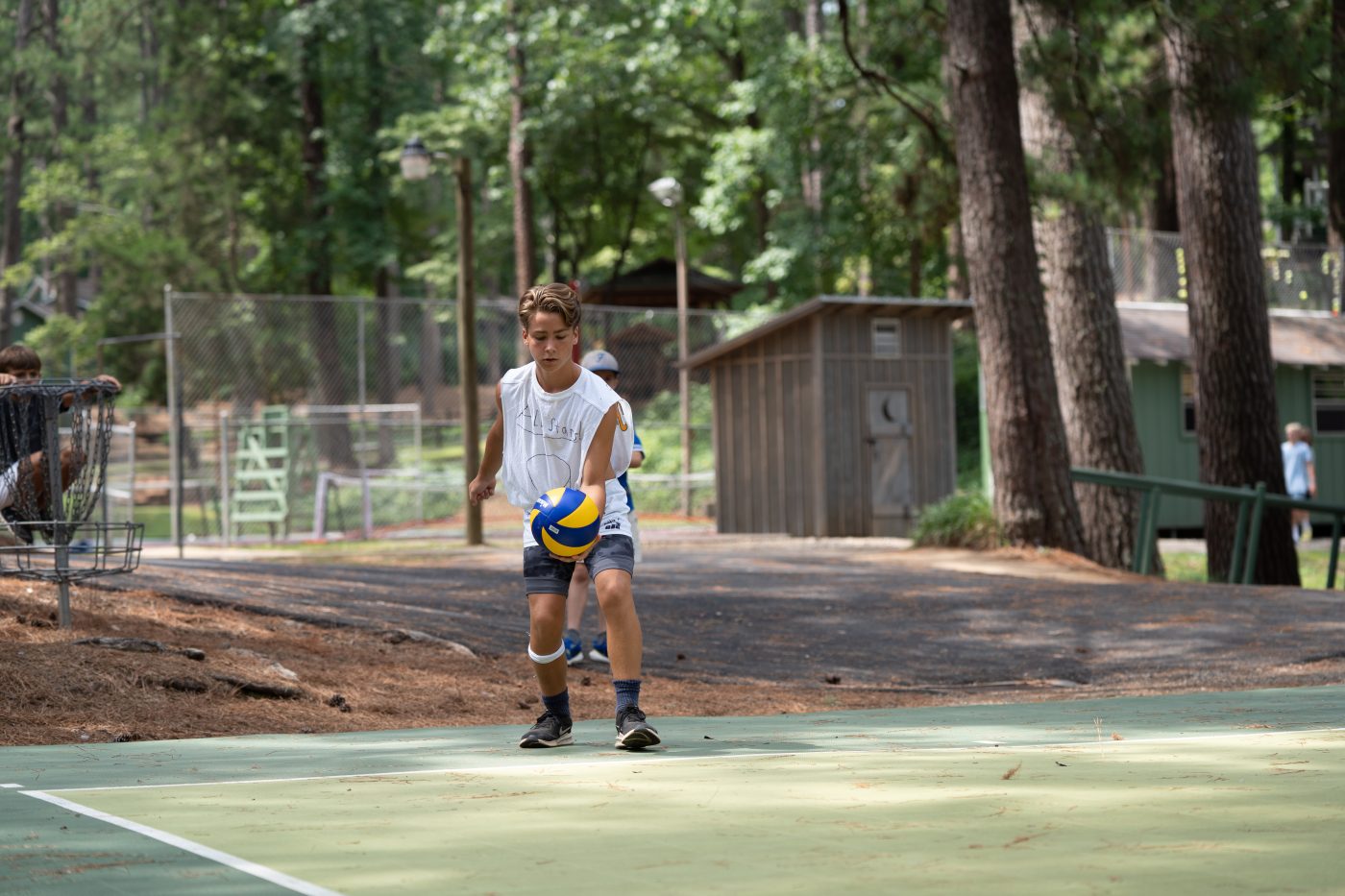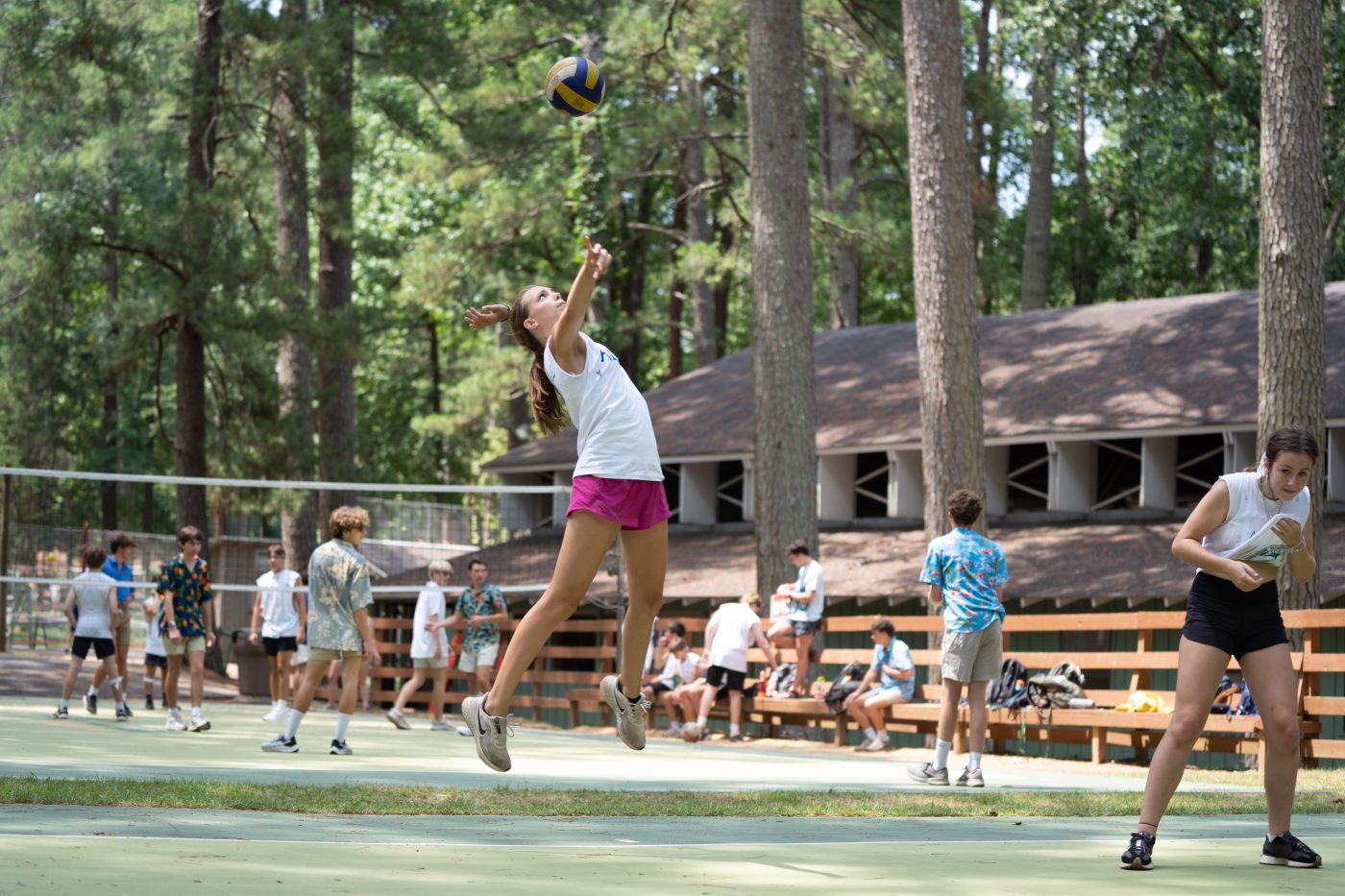 Free Time
After Sunday school, the campers got to enjoy some free time in the great weather.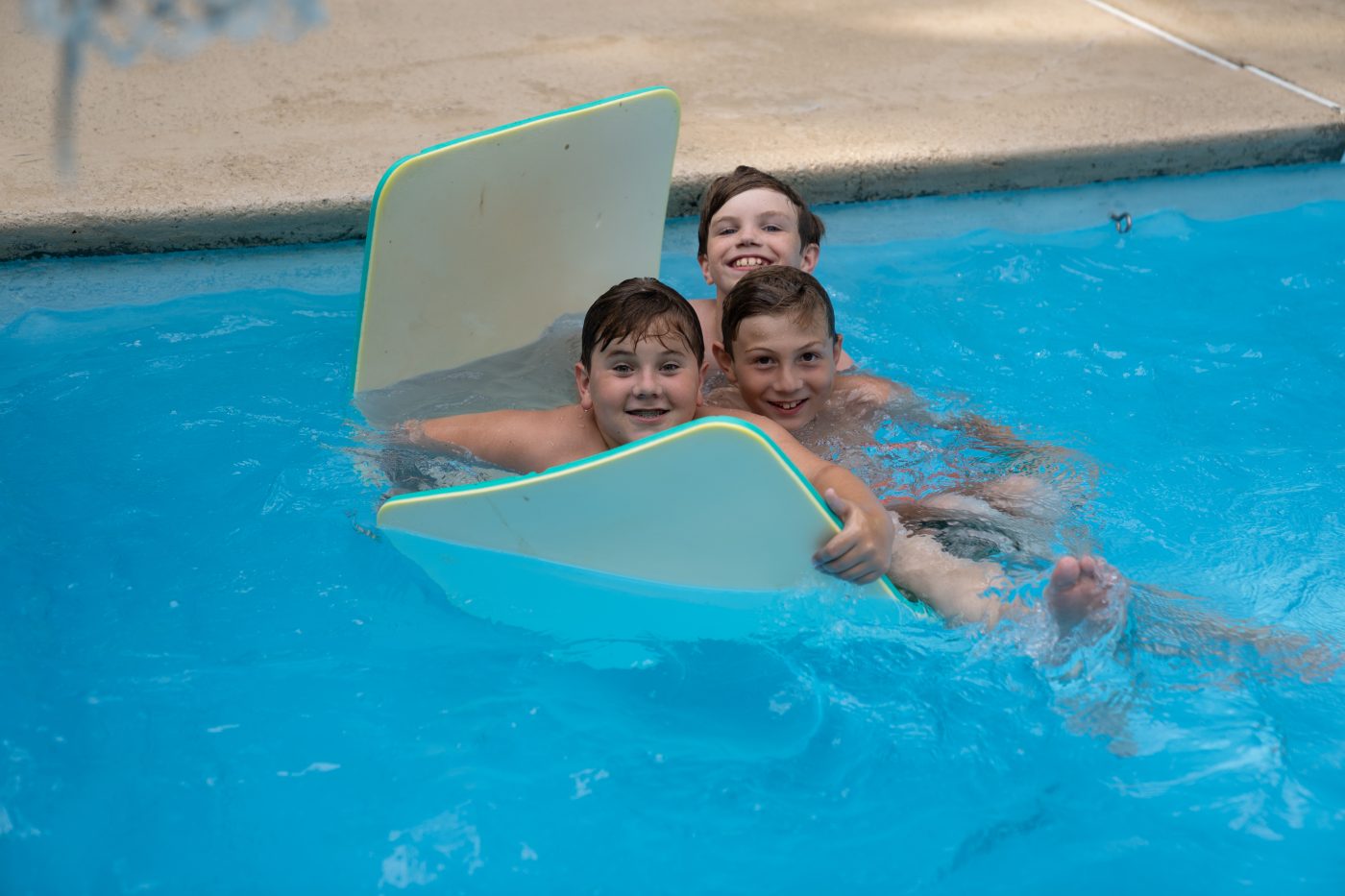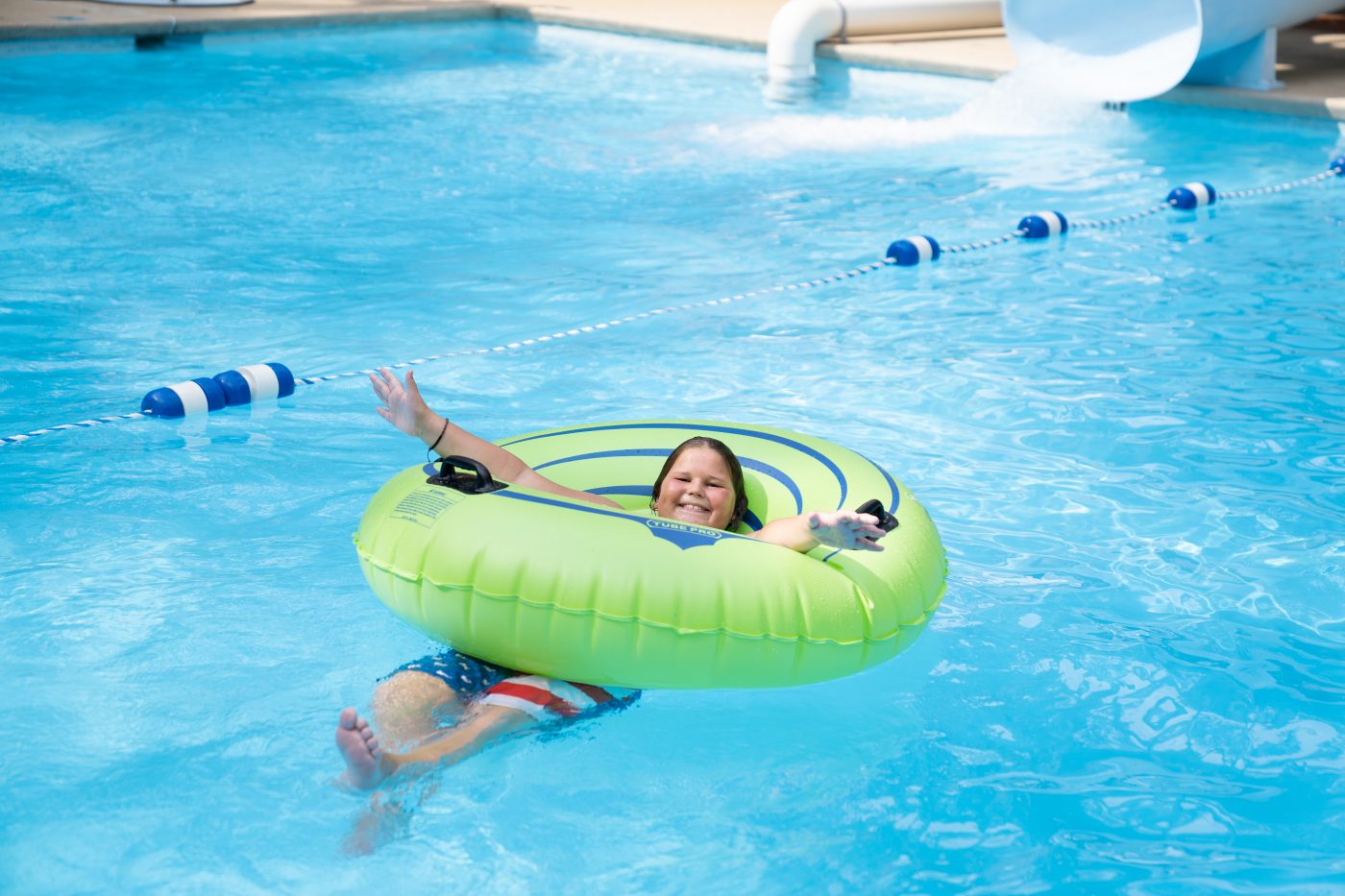 Cleaning
Today the kids prepared for had our camp-wide Sunday Inspection.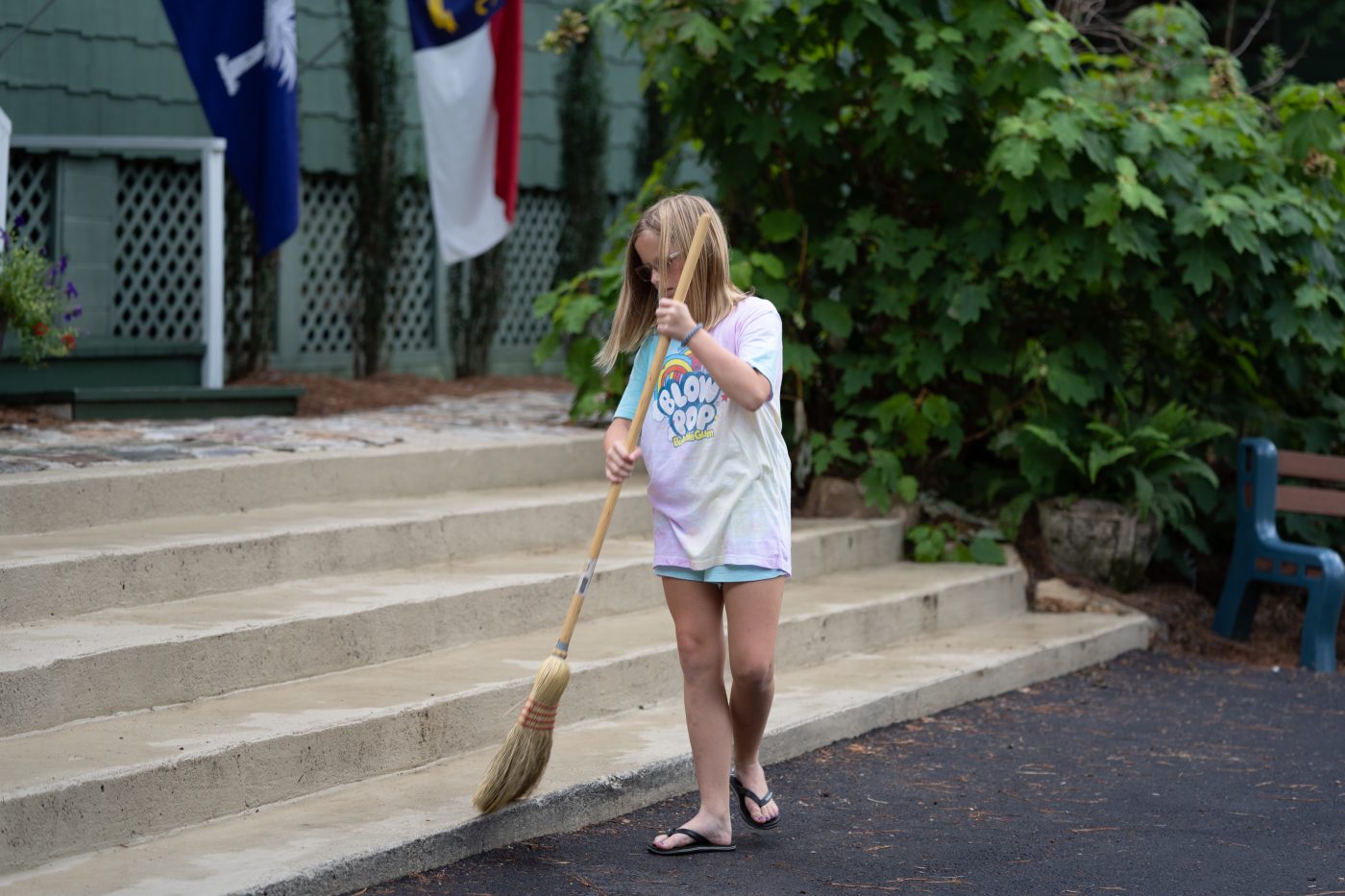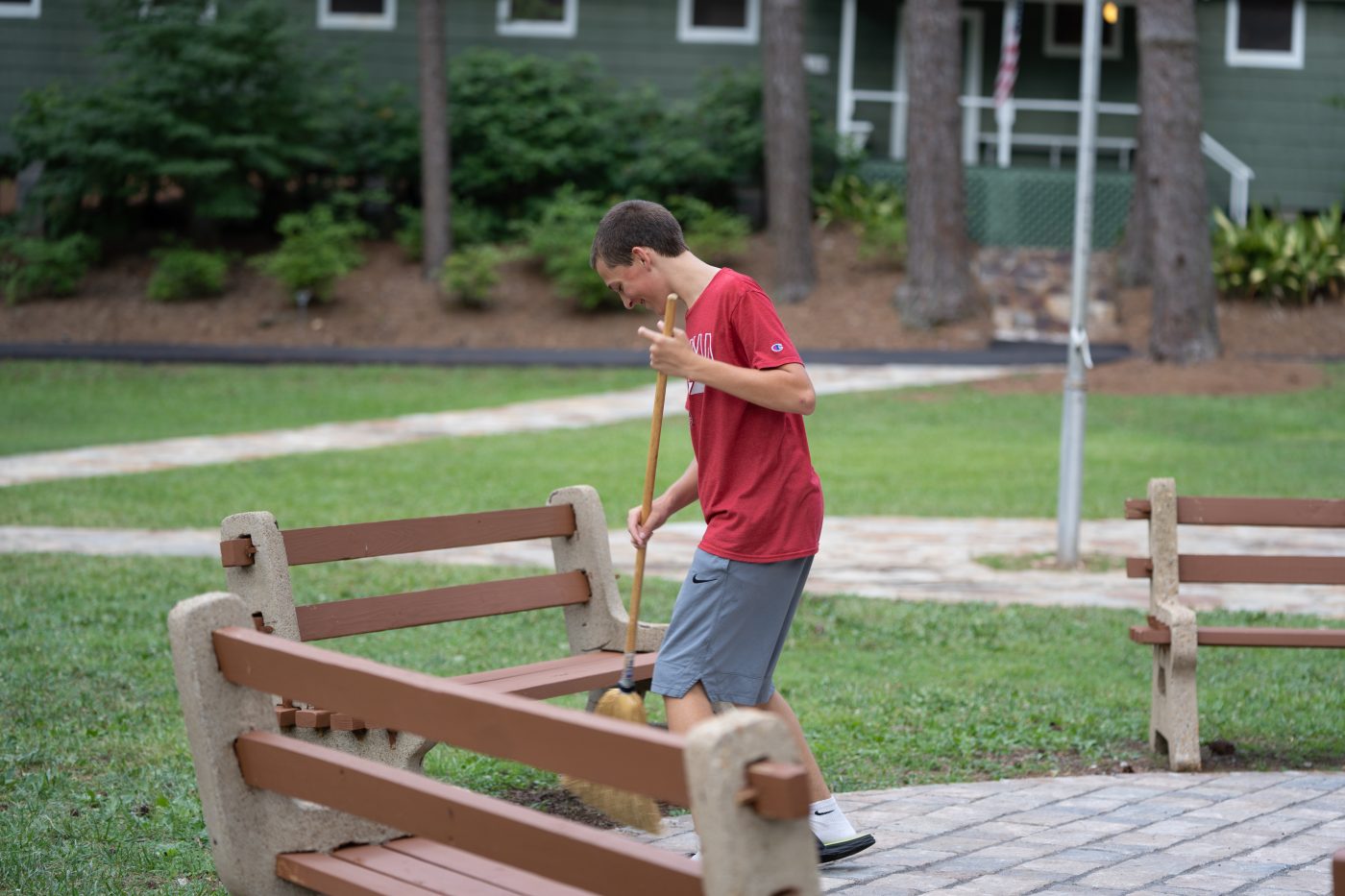 From the Dining Hall This morning, we had the famous Camp Mac Breakfast. For lunch, we had Ham Sandwiches with Lettuce, Tomato, Chips, and a Salad Bar. And to end the day, we Turkey with Dressing, Green Beans, Sweet Potatoes, Gravy, and Rolls.
Tonight for Night Rec...
We had Movie Night!

G-3, G-2, Cheaha, and B-2 watched Toy Story.

B-0, B-1, B-3, Lake, G-0, and G-1 watched Napoleon Dynamite.