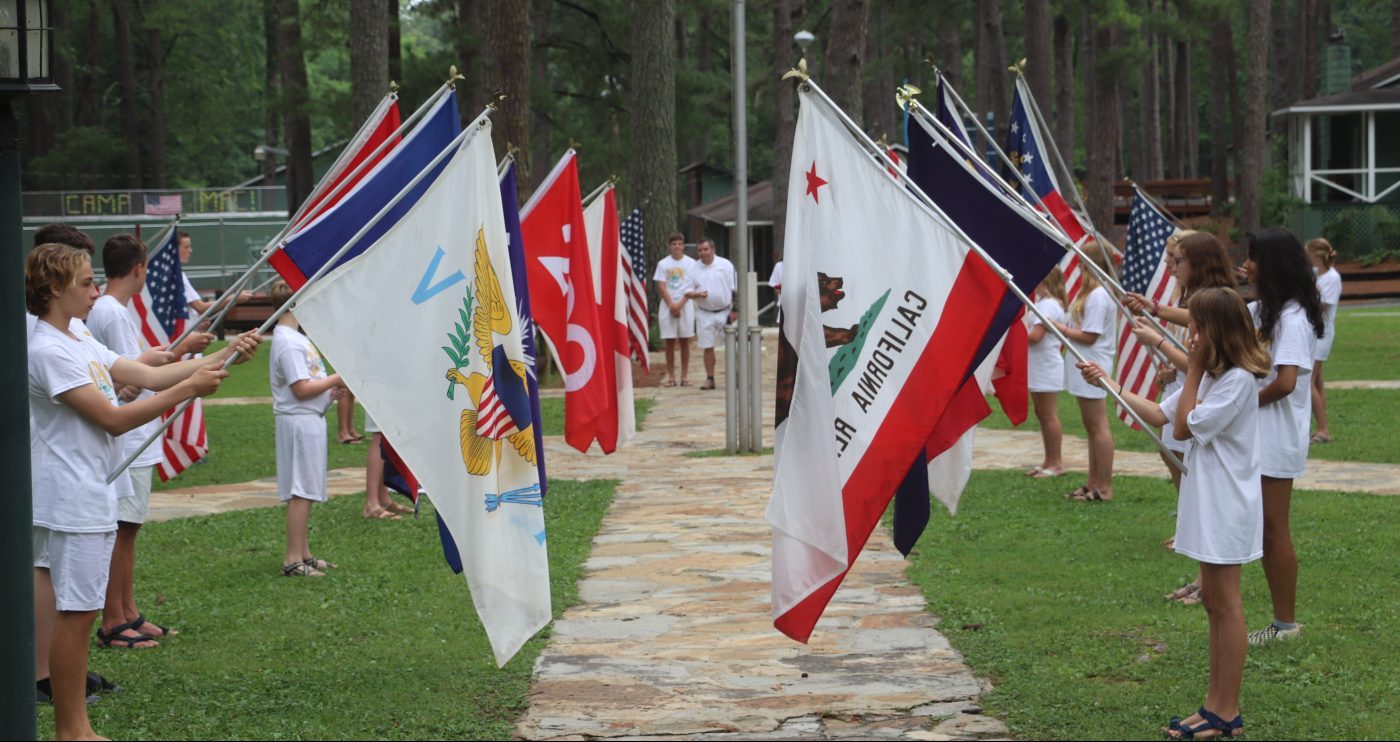 Flag Raising
State Flag Bearers:
Alabama - Chris Price
Bicentennial Flag - Will Fiedler
California - Reese Magid
Florida - Scarlett Ward
Georgia - Grace Mahfet
Louisiana - Austin Butler
Mississippi - Emerson Denham
North Carolina - Eleanor Finkle
South Carolina - MacGregor Tuten
Tennessee - Tav Shaffer
Virginia - Ashianna Sapkota
Virgin Islands - Grayton Goldsmith

American Flag Bearers:
G-4: Eleanor Adkins
G-3: Alice Kate Krawczyk
G-2: Anna Brown
G-1: EB Maultsby
G-0: Nancy Laughbaum
Lake: Claire Hillman
B-4: Crawford Badham
B-3: Mack Marston
B-2: McNeill Robinson
B-1: Wyatt Long
Chinnabee: Whitman Rikard
B-0: Will Adkins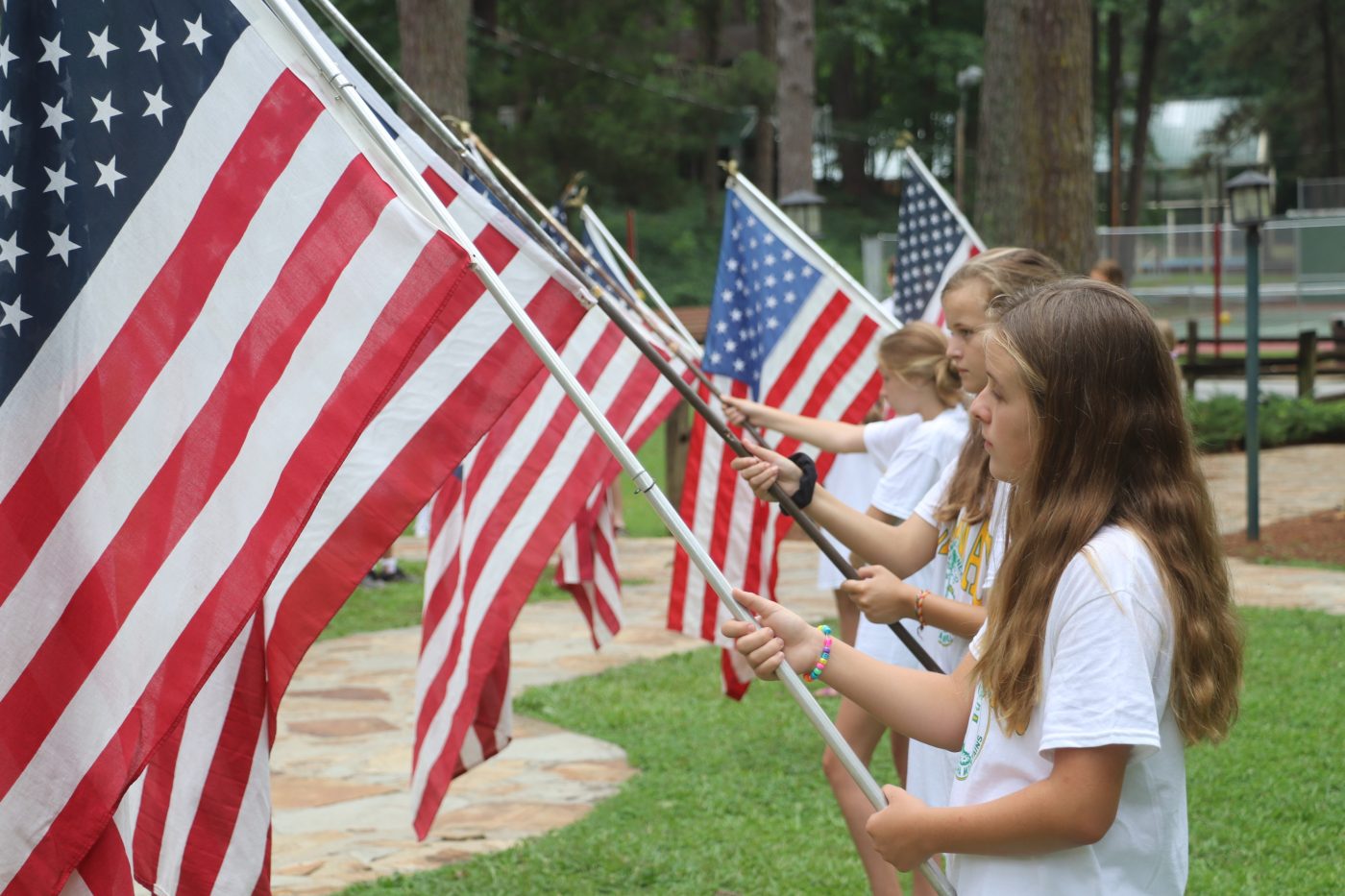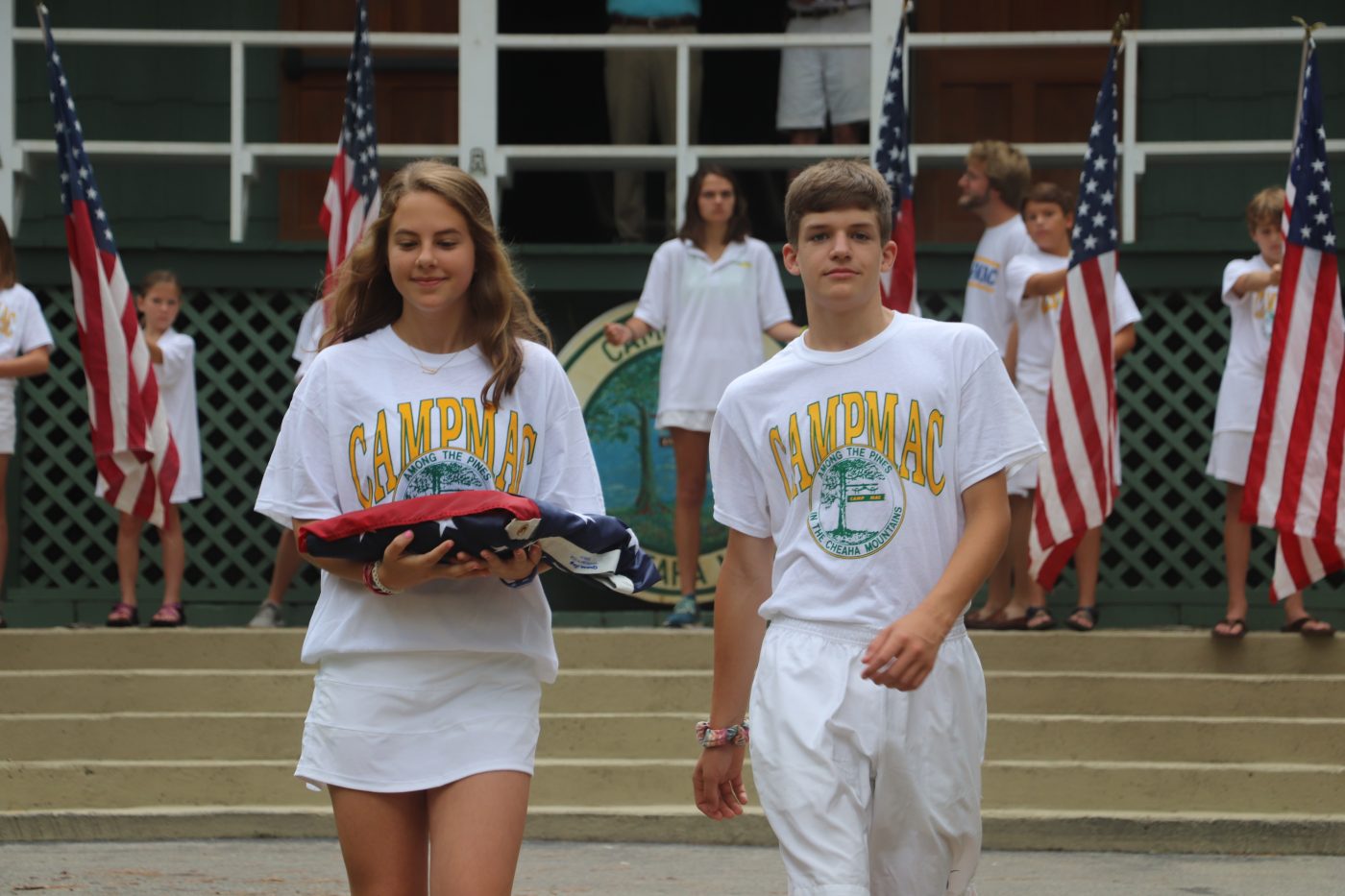 Sunday School
Our special guest for Sunday School was Patsy Riley, Alabama's former First Lady and a Camp Mac Mom! Mrs. Patsy, as she is known to everyone, shared a touching story around a song she heard when she was 5. She told our campers and staff the importance of building their lives upon a strong foundation.

Our music was preformed by Lucie Flowers.

Afterwards, we enjoyed a relaxing Sunday Among the Pines!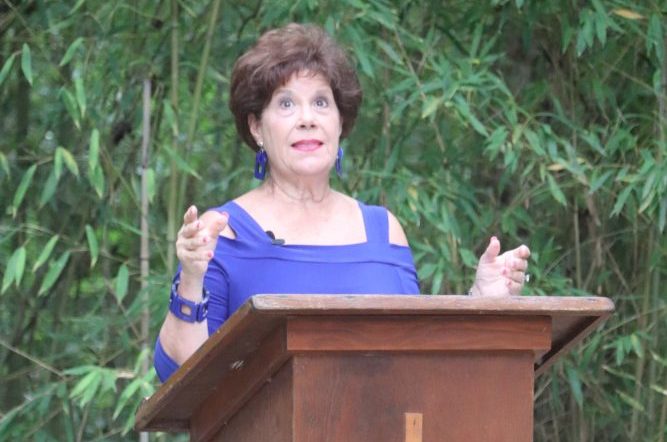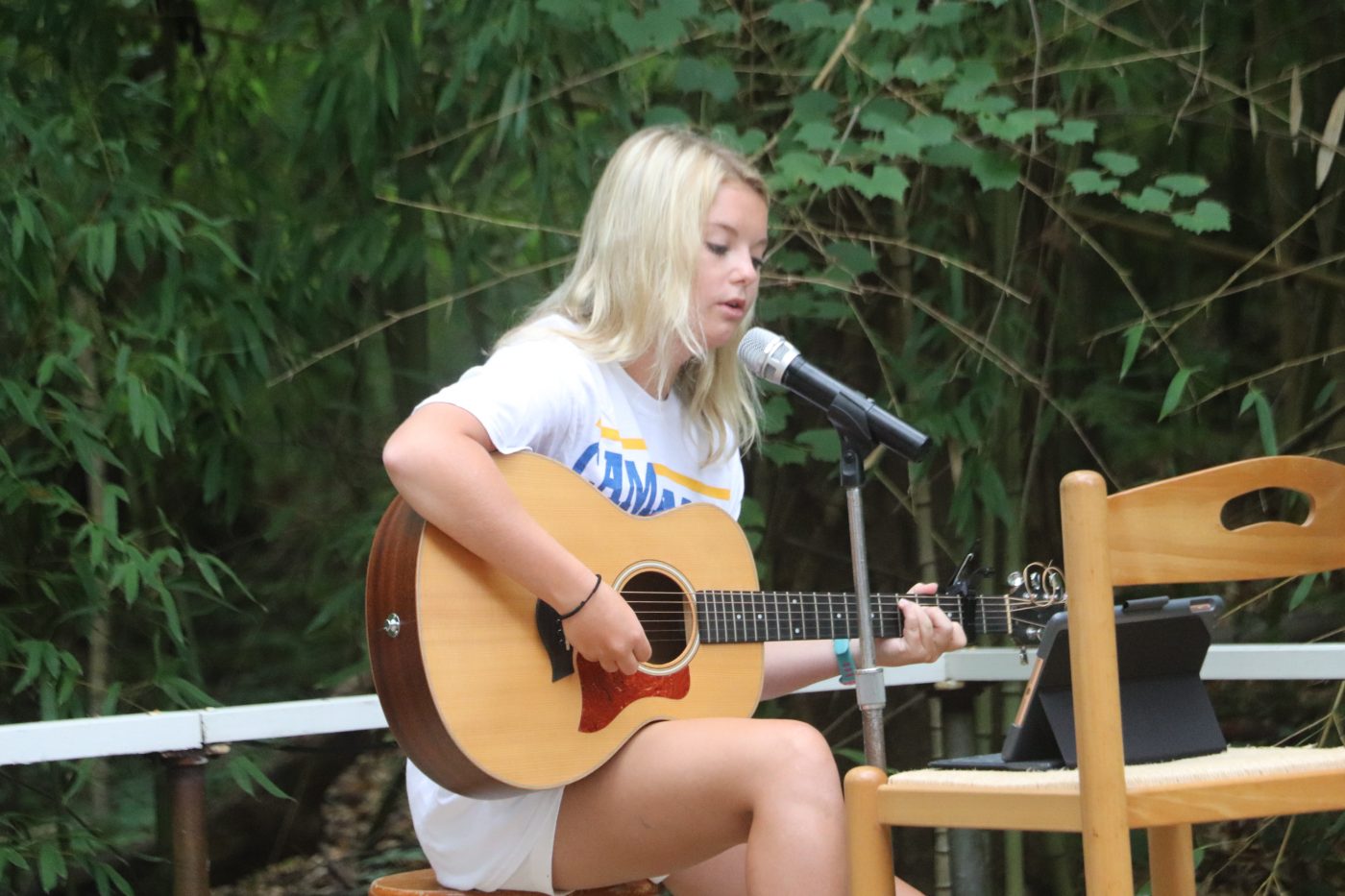 From the Dining Hall
For breakfast we had sliced ham, sausage, gravy biscuits, and choice of assorted cereal.
For lunch we had turkey, ham, or PB&J sandwiches with potato chips and option of salad bar. Cream pies were served as dessert. For dinner, we had pot roast with gravy, potatoes and carrots, green beans, yummy yeast rolls, and salad bar. For dessert, we had delicious strawberry brownies!
Tonight For Night Rec, We Got...
Movie Night!