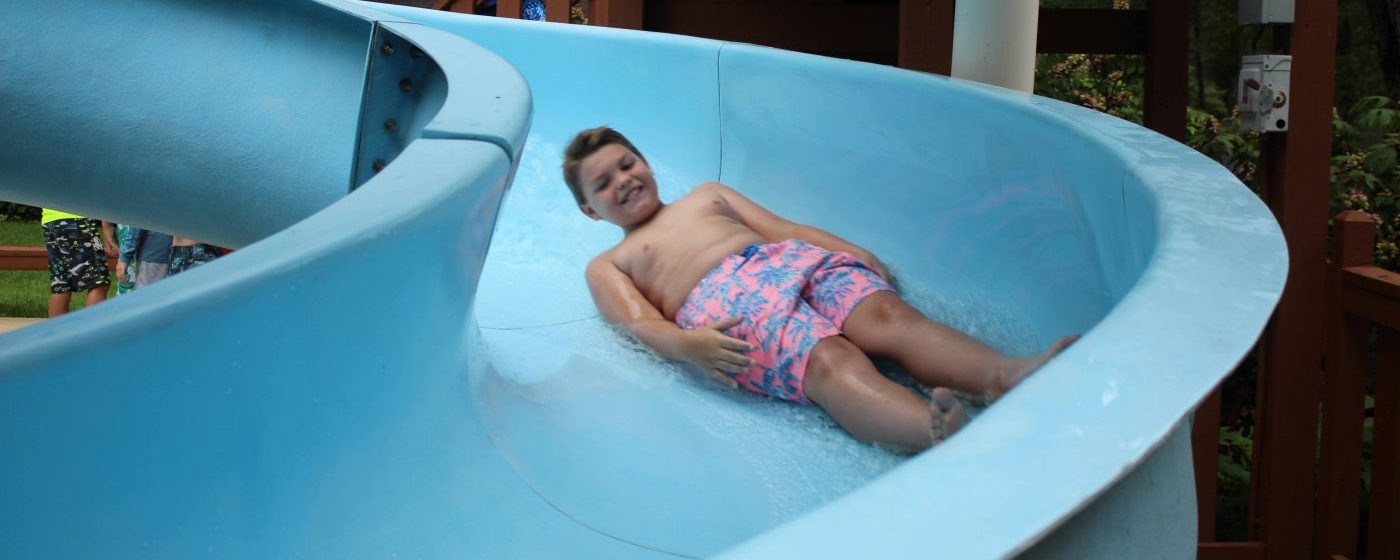 Morning Activities
Riflery
Today's Top Scores at Riflery:
Harper Draper - 30
Eden Hubbard - 32
Mary Drue Cobb - 31
Ivey Marston - 30
Mae lacour - 33
Rhea Mostellar - 30
Emma Lou Giordano - 38
Mary Emily Frazer passed off Pro-Marksman!
Reece Neely passed off Marksman!
Caroline Peebles passed off Marksman!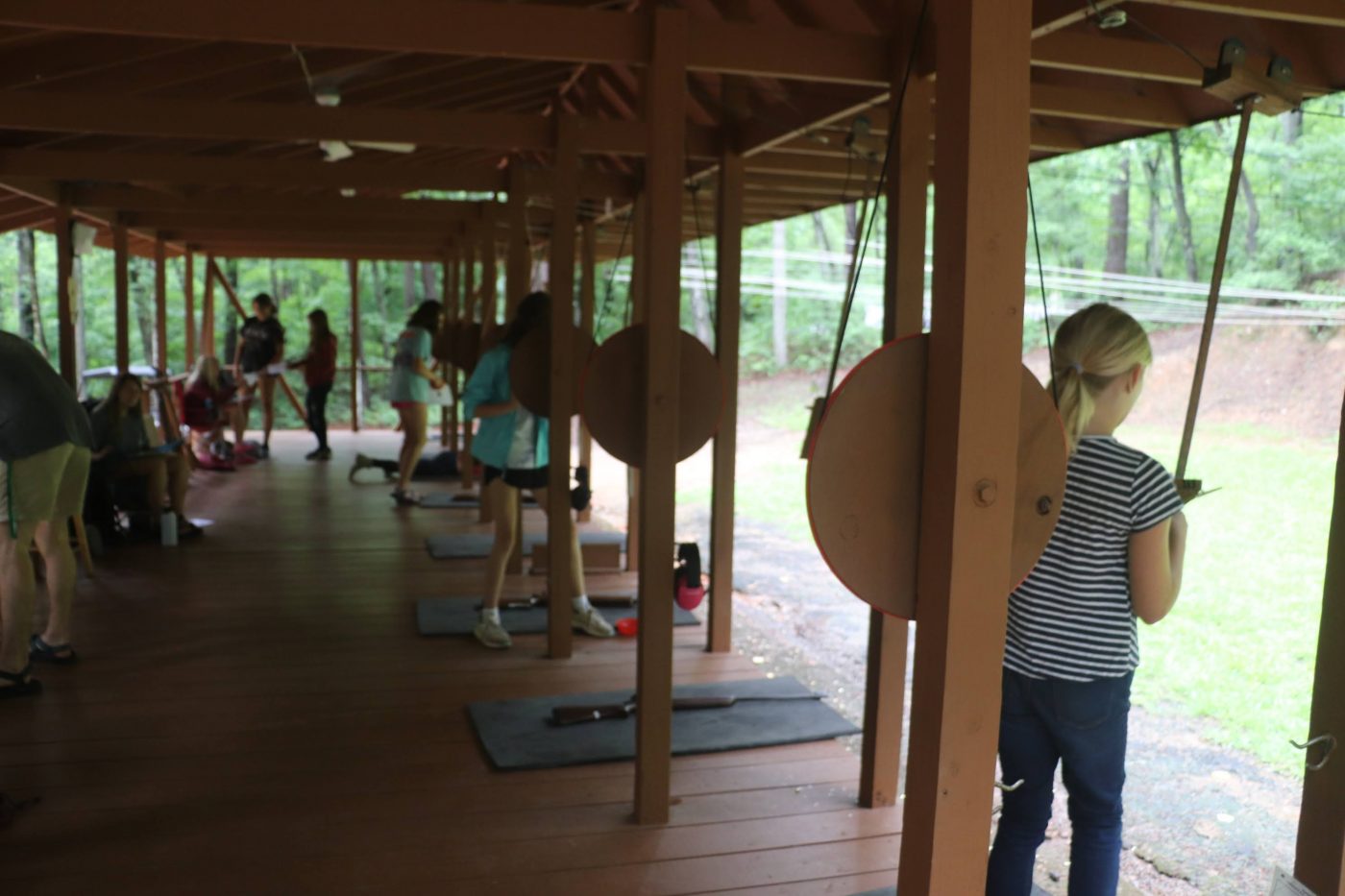 Skiing
Today at Upper Lake and the Deathly Dockstarts part 1, we had
Samuel Cunningham pass off 2nd class wakeboard
Hampton Long passed off 1st class kneeboard
Ian Baldassari passed off 3rd class wakeboard
And Vann Dawson-Flanagin was our first time skier!!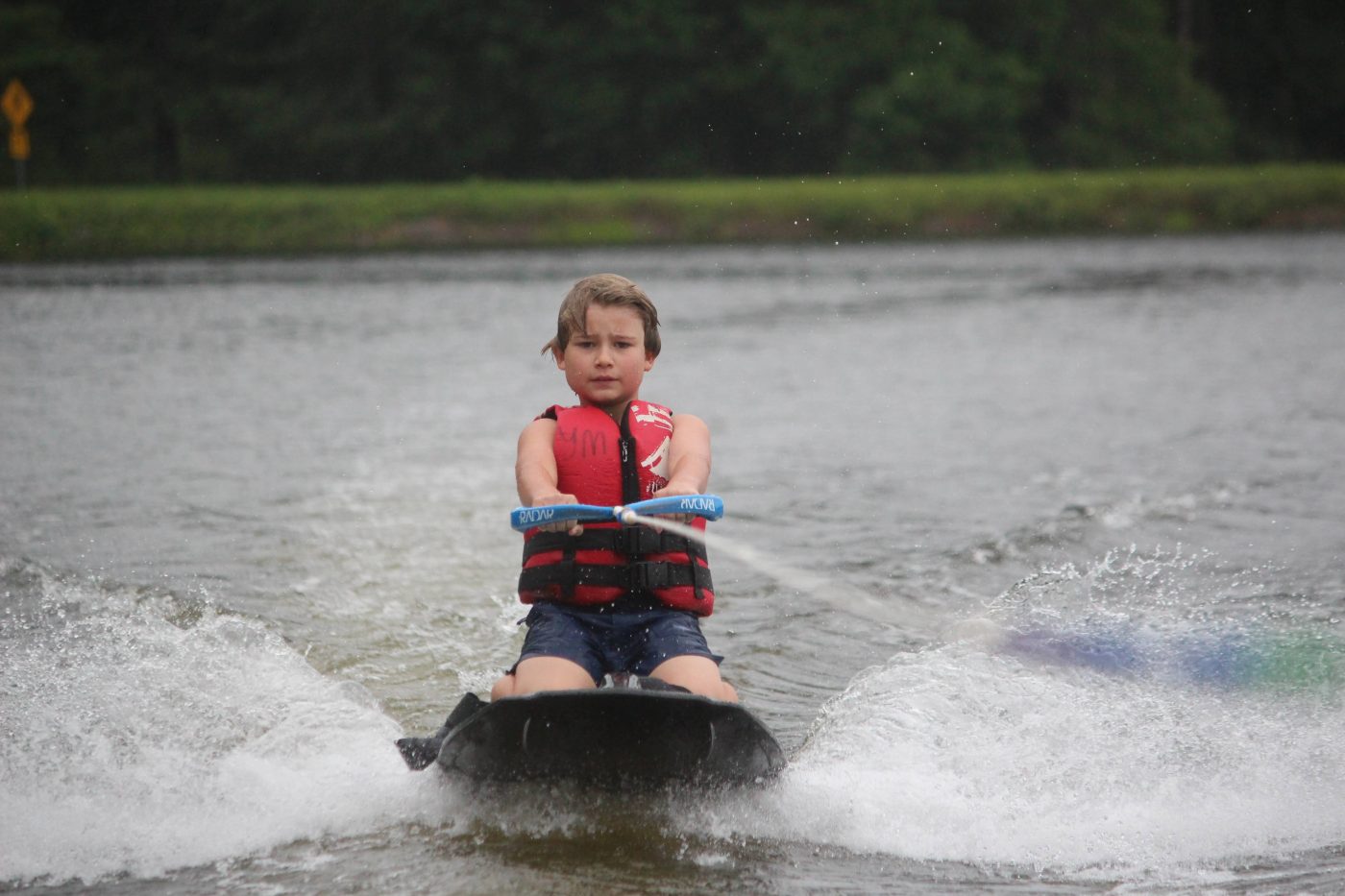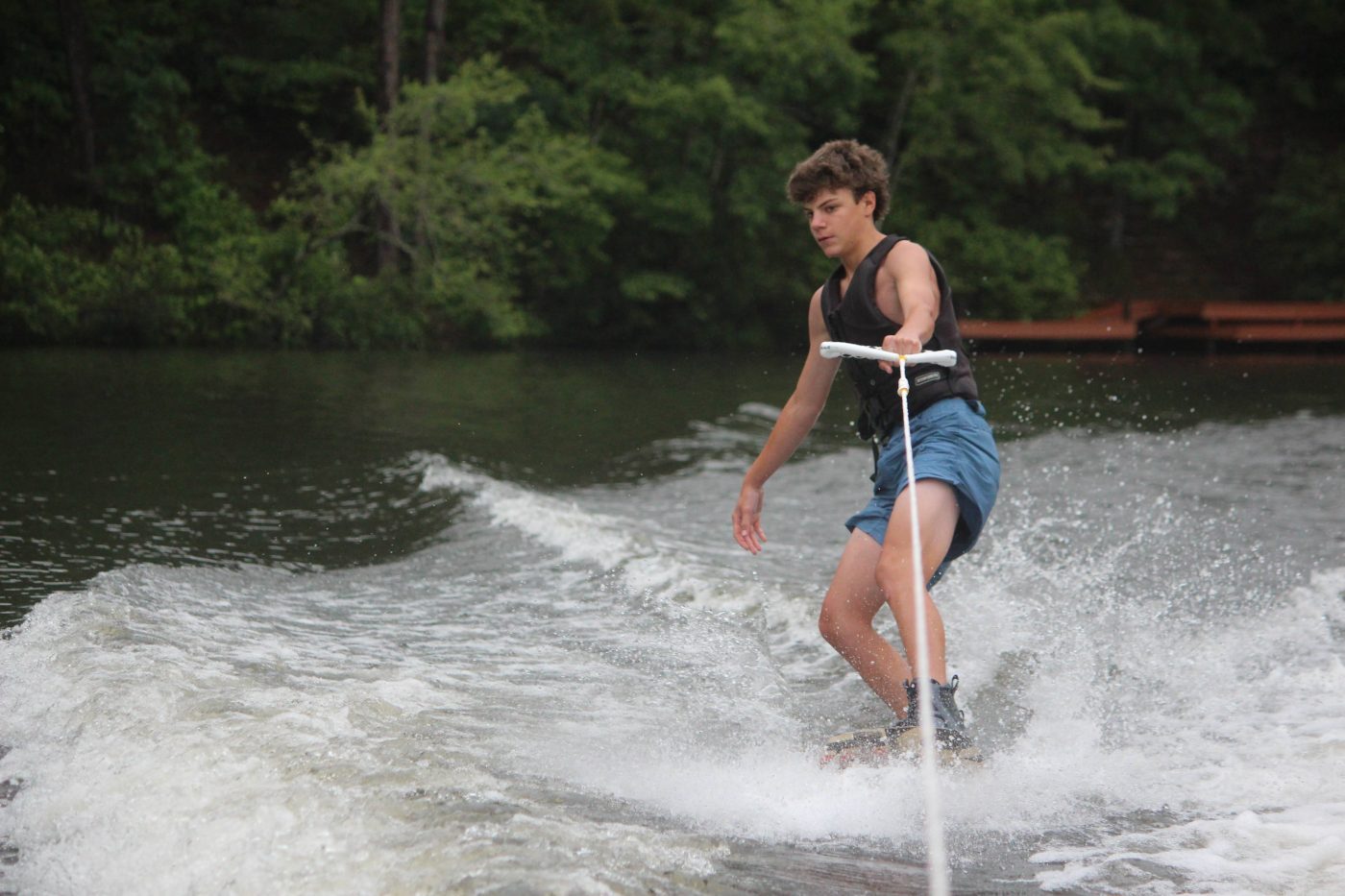 Fun & Games
Today at fun and games we had the longest bull ride and fastest obstacle times.

For first period, Patrick Howell did the obstacle course in 19 seconds and Will Perez rode the bull for 32 seconds. For second period, Andrew Wallace did the obstacle course in 14.67 seconds and Gray Bias rode the bull for 2 minutes and 6 seconds. For third period, Sam Taylor did the obstacle course in 17.17 seconds and Sam Taylor also had the longest ride on the bull with .47 seconds. For fourth period, Kee Graham had the fastest obstacle course time with 16.22 and Jack Bright, Hudson Brogan, and Mack Delorey all had times of 50 seconds on the bull.

And the winner of the Ratta Tatta is Gray Bias!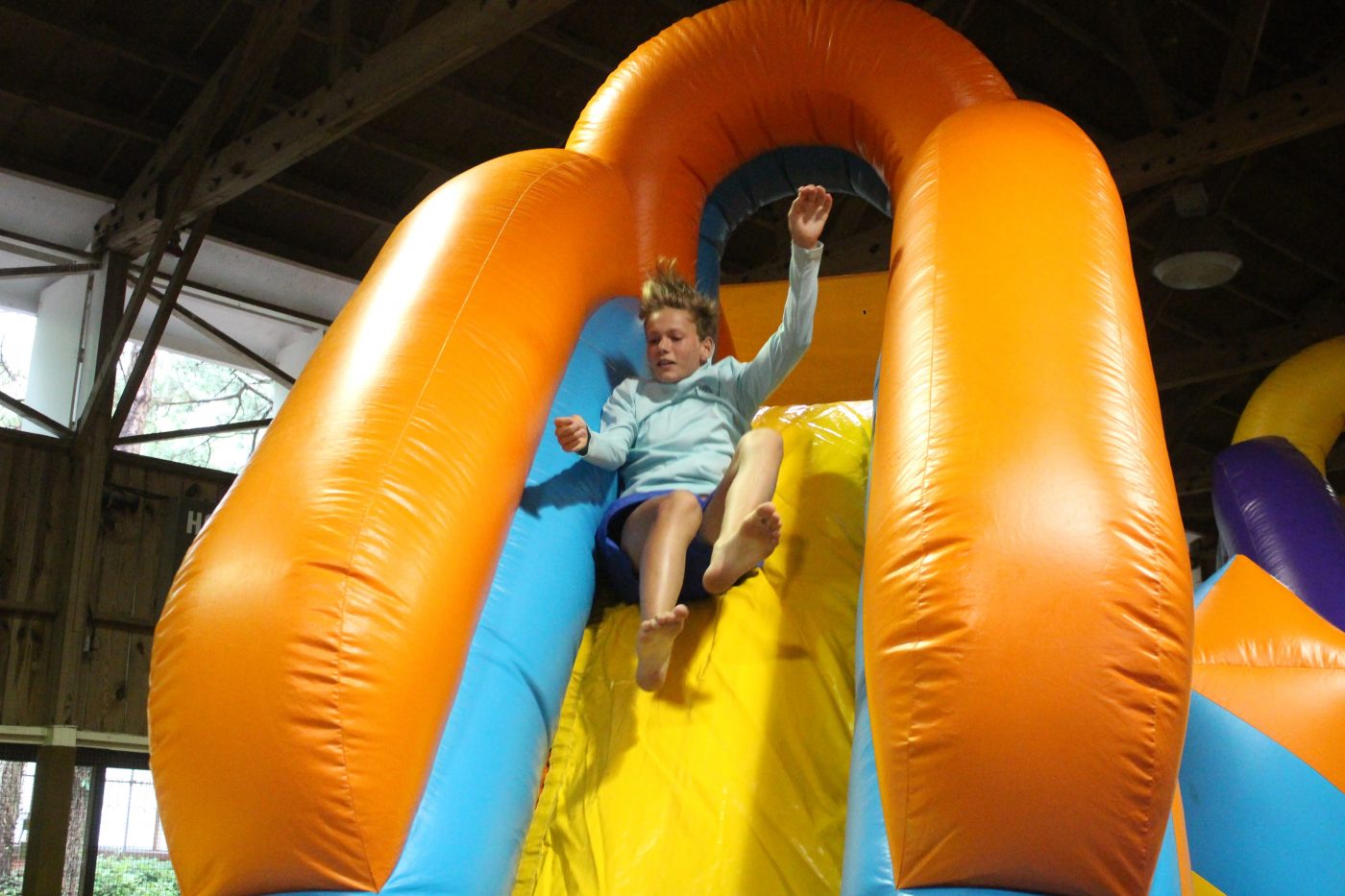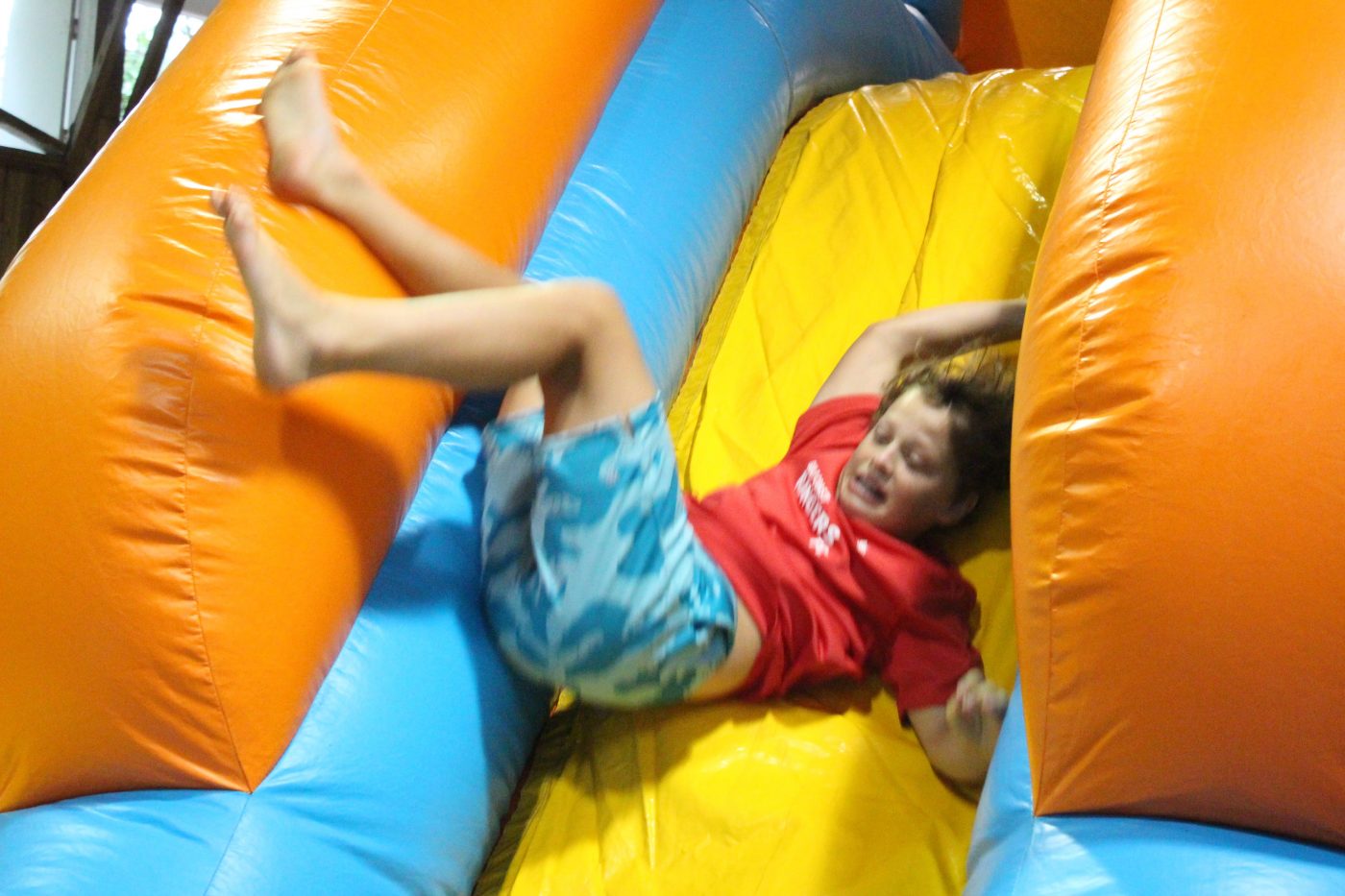 Swimming
Today at swimming we had more competitions.
For the Rookies, Matt Vosburg won the diving competition.
For JV, Mack Delaney won the diving competition.
For Hotshots, Will Perez won the diving competition.
And for Varsity, Gray Bias and Marshall Cummings won the stride jump competition.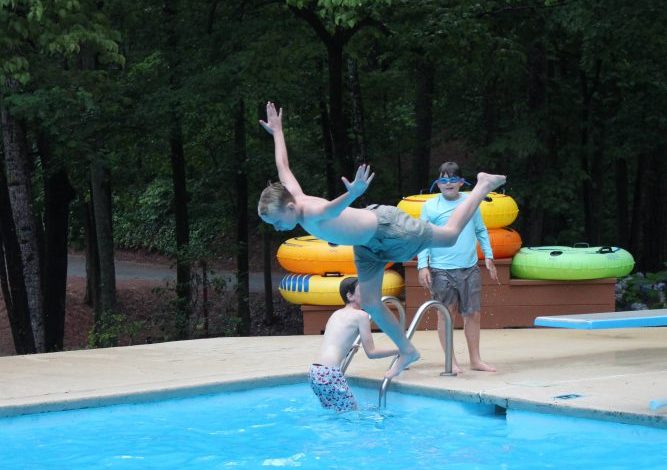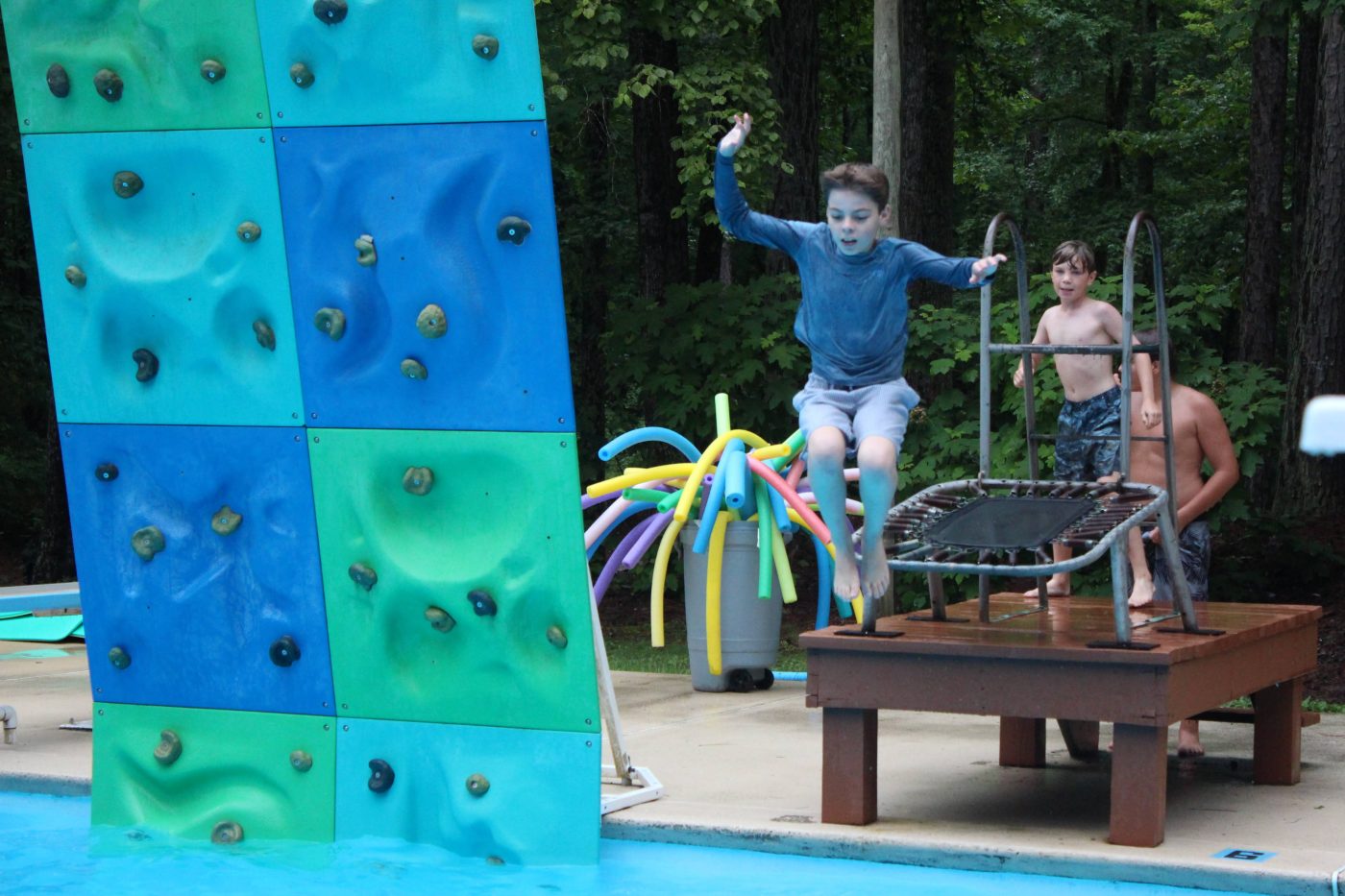 Electives
Fishing
Today at boy's fishing, Vann Dawson-Flanagin caught 1 brim, Ian Baldassari caught 1 brim, Bo Giordano caught 1 brim and 1 bass, and Hails Austin caught 1 catfish.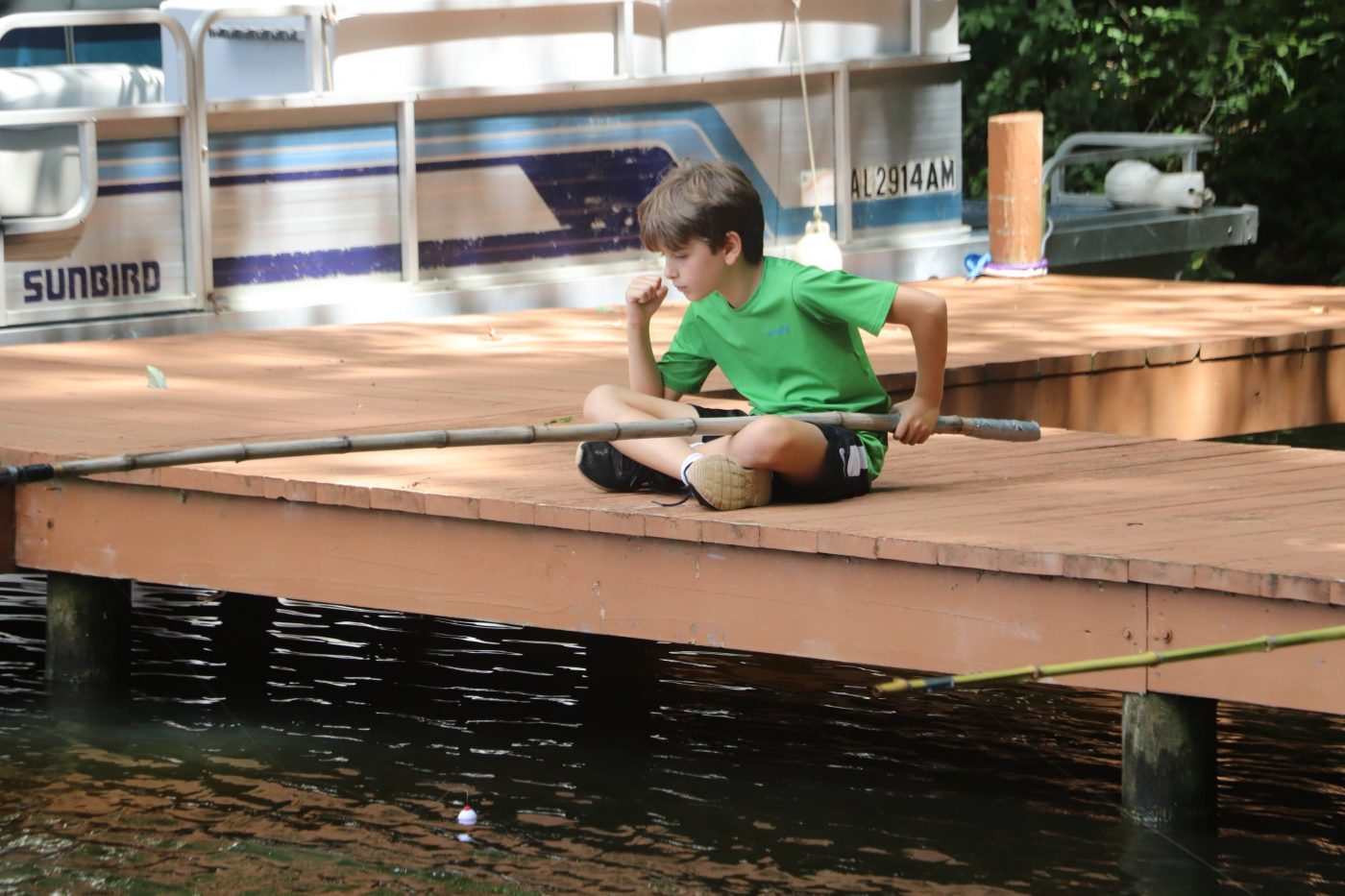 Wet & Wild
Today at Wet and Wild, the boys came down to the blob. Miles Cummings was the best blobber and Lassiter Silsbe was the best blobbie. And Hampton Long had a stellar flip on the rope swing.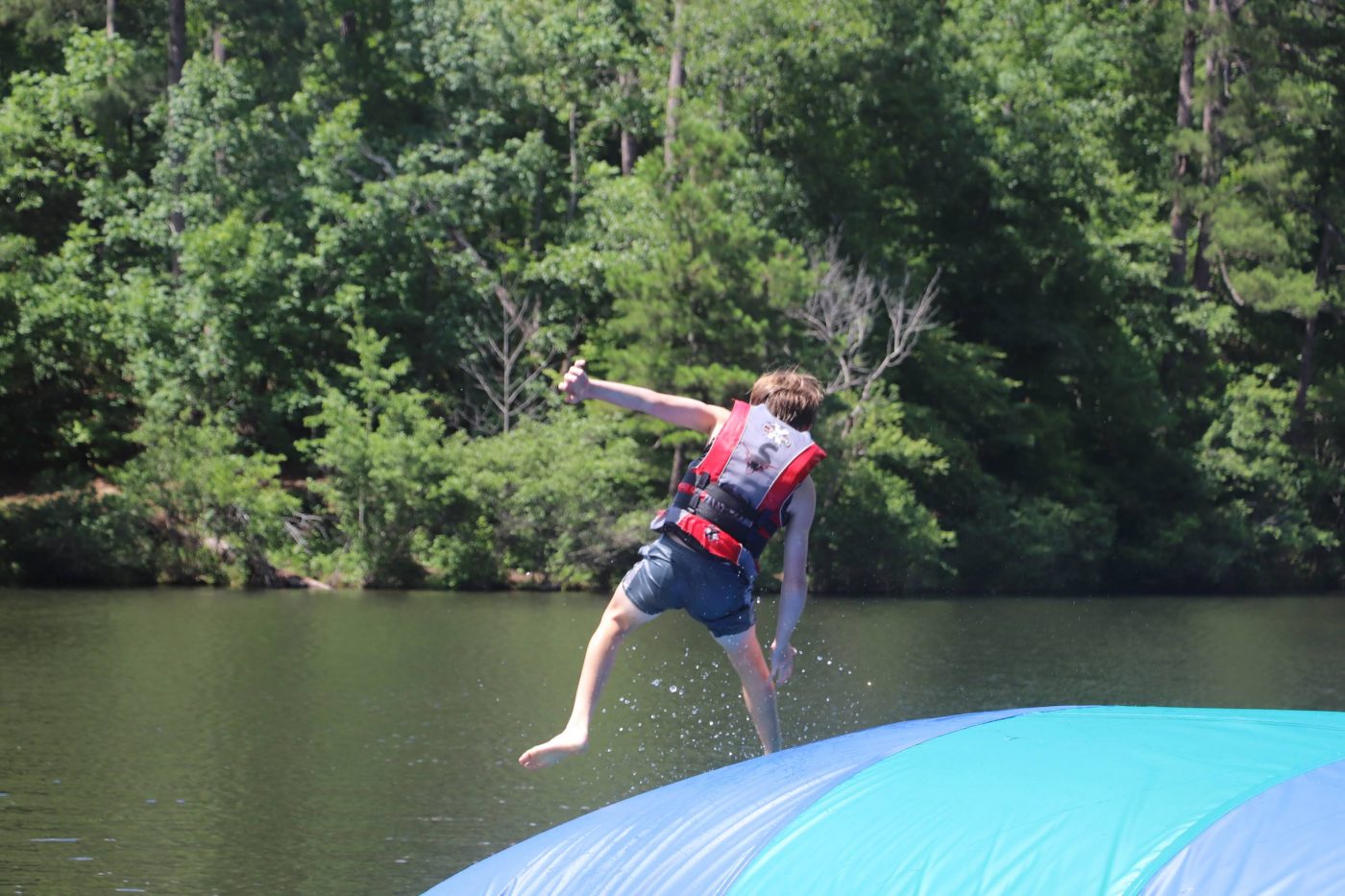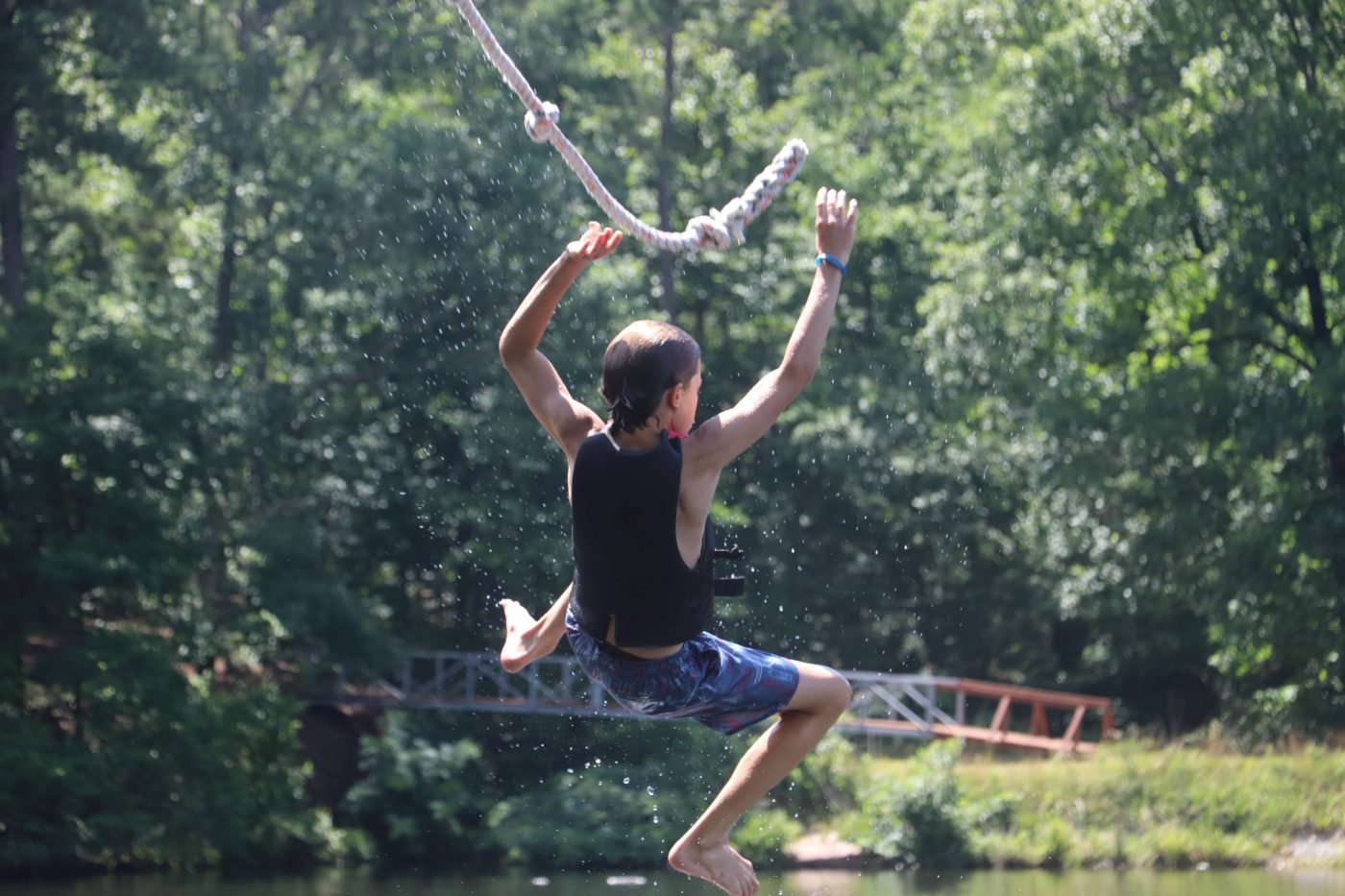 Putt-Putt
Today we had the green and white tournament and the green team won with Matt Vosburg, Al Smyly, Brock Wallace, and Mason Lark. Brock Wallace also had the lowest score of the day.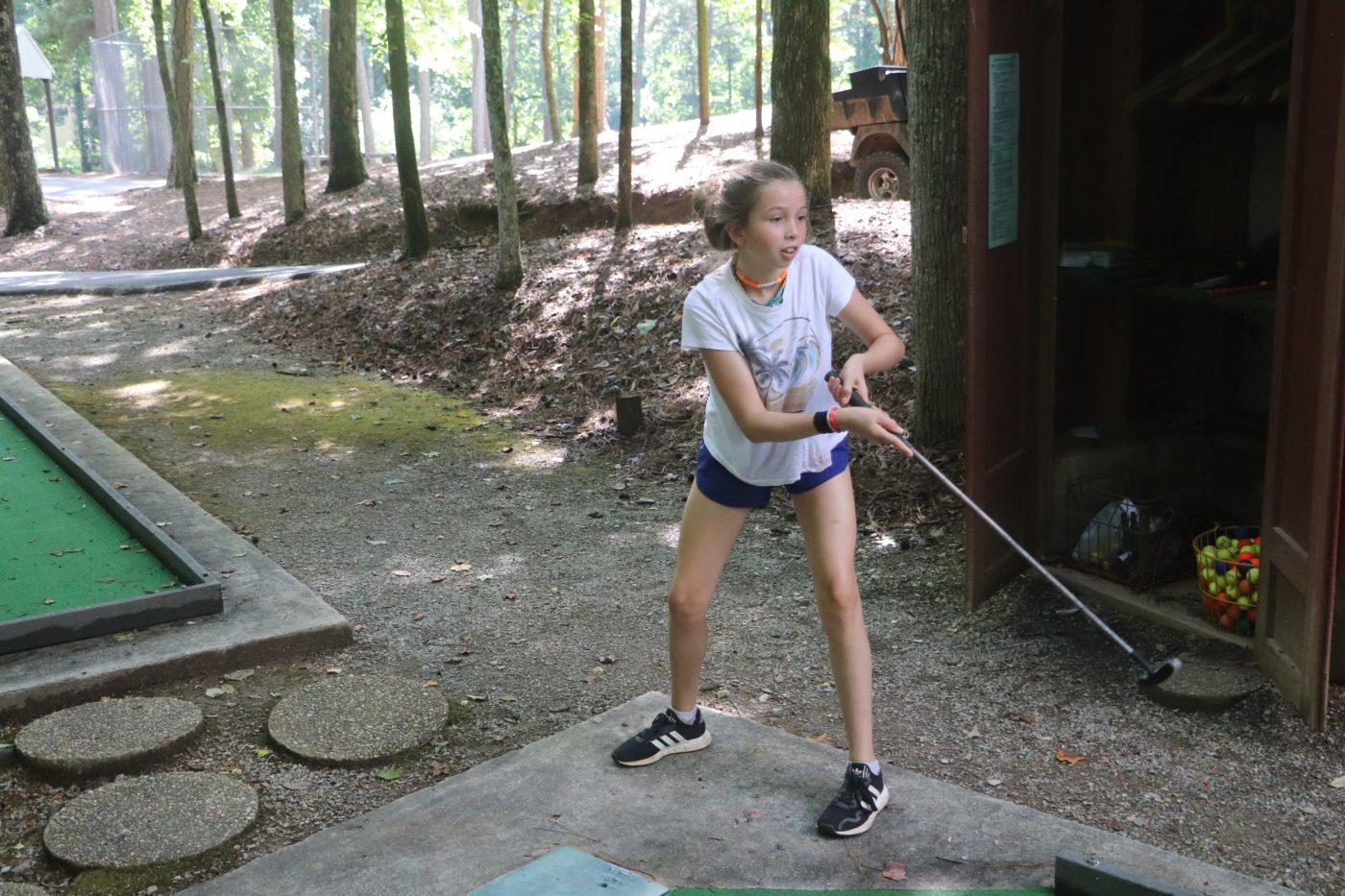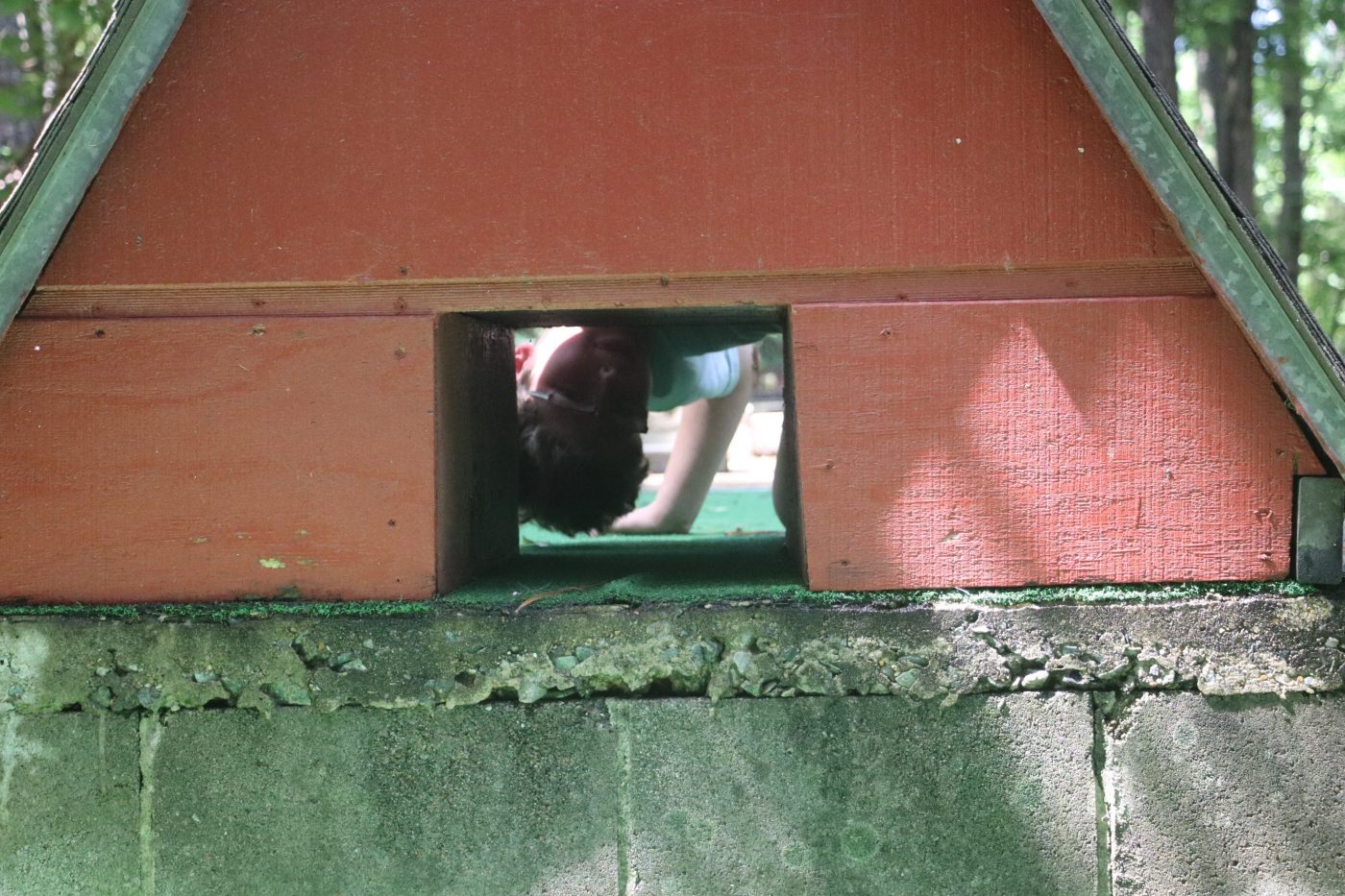 Cabin Time
Today at the Camp Mac fishing hole, Caroline Faye Burns caught a brim named noodle and she also caught a huge catfish named kitty.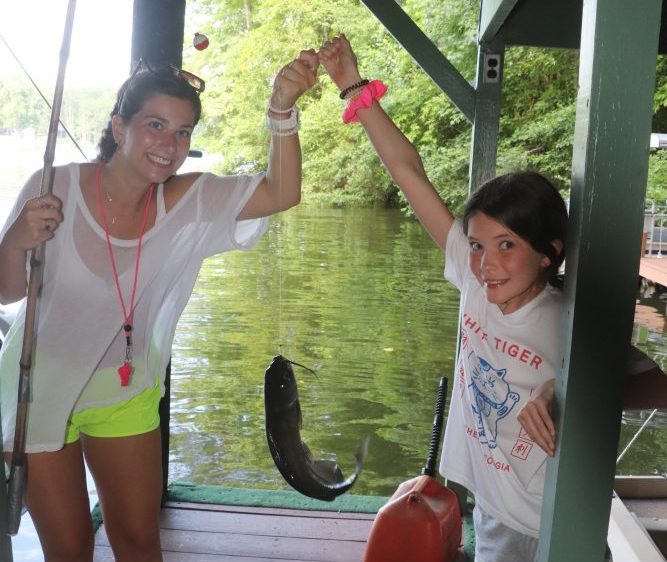 Shooting Sports
Girls Shooting Sports:
Amelia Crocker: 9/20
Lily Brown: 9/20
Sarah Neal DePiano: 6/20
Rylan Ross: 10/20
Anderson Long: 12/20

Boys Shooting Sport:
Andrew Wallace: 18/27
Charlie Magid: 19/27
Boon Bickerstaff: 9/24
Parker Silsbee: 12/24
Mack Pinel: 10/24
James Davis: 6/24
McNeill Robinson: 12/24
Will Fiedler: 8/24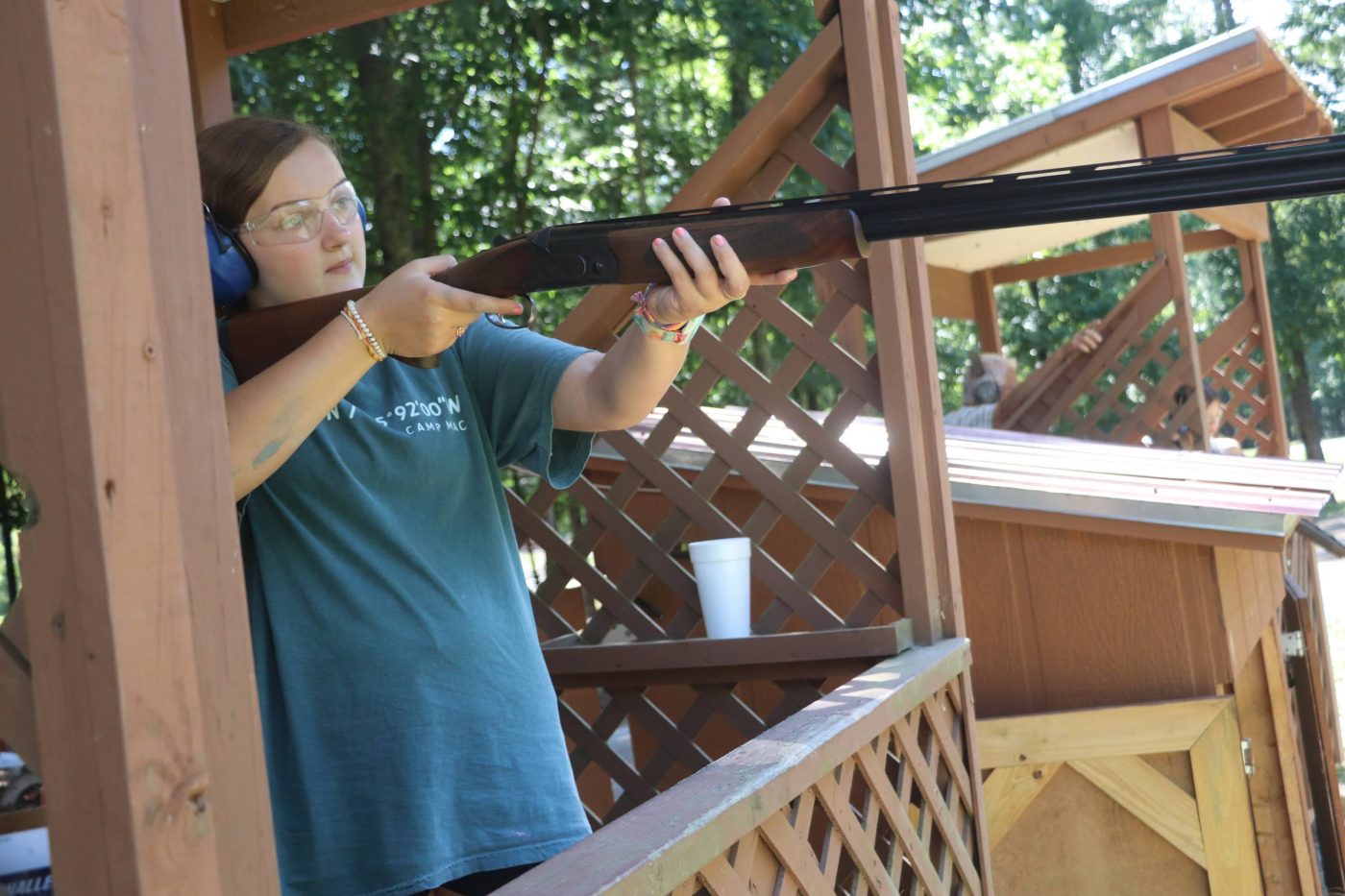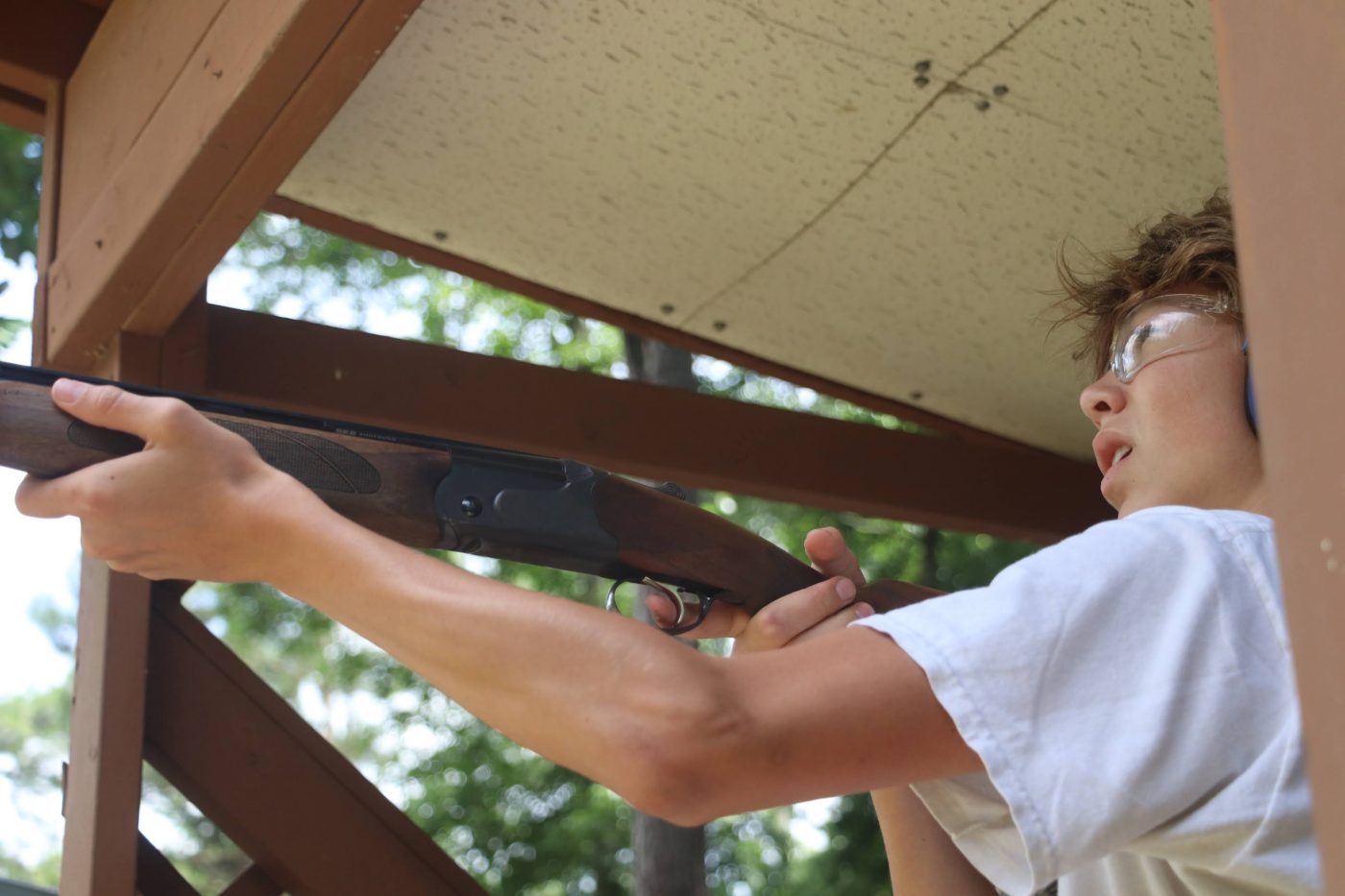 League Games
Today on field 2, Jake's Snakes beat Sig's Lil Snow Cones in a tight game of softball. From the Snow Cones, Hails Austin played like a young Sig. And from the Snakes. Zack Cater threw like a King Cobra.

Today on the trenches of the Camp Mac soccer field, Robert's Wrecking Balls obliterated Joe Mama's. From the Wrecking Balls, Henry Duke played like a concrete wall. From the Mama's Patrick Howl played like a Big Mama.

Today in the Thunderdome, two teams entered but only one emerged victorious. Preston's Punishers left the dome with a perfect record against Sam and the Boys. From the Punishers, Bennett Kirk shocked the competition, and from the Boys, Rafa Johnson played like a star.

On the dry but muddy court one, Olen's Oreo's ate Carson's Crispy Corn Chips. For the Oreo's Max Montgomery was like a mint oreo. For the Corn Chips, Crawford Badham was the crispiest.

On the dry court 2, Dakota's Titans took another dub from the Mini Marauders. From the Marauders, John Clark played like an absolute beast, and from the Titans, Finley Montgomery played swell.

In a slippery, slimy game of softball on field one, Chris's Rice Krispies took the cute from Jackson's QT Pies. From the Rice Crsispies, Mack Delaney played like he came straight from the dining hall. From the QT pies, Jimmy Hwite was sliding all over the field.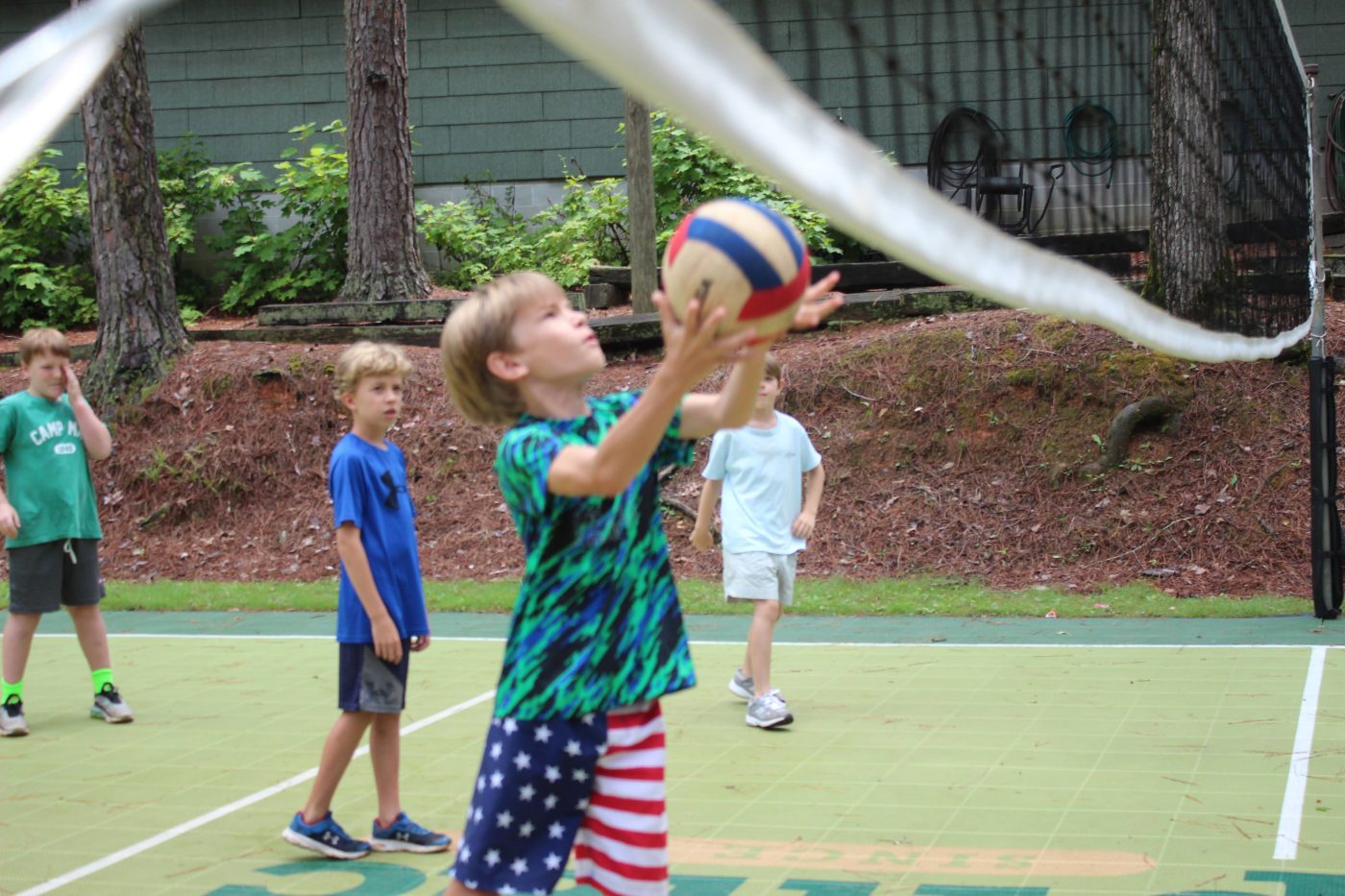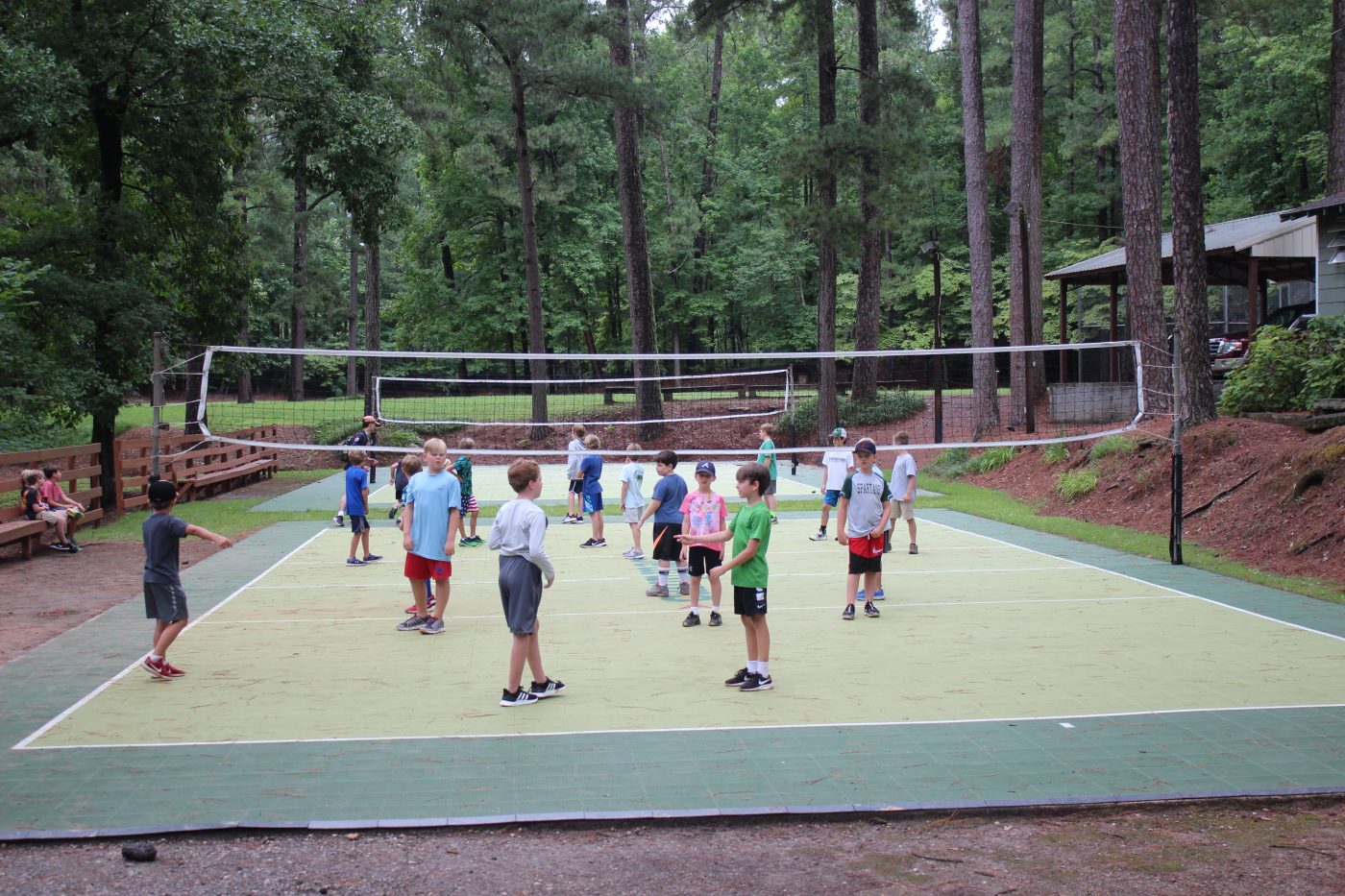 From the Dining Hall Today for breakfast, we had cinnamon rolls, eggs, sausage, and biscuits. For lunch, we had ham or turkey sandwiches with chips and a cookie. For dinner, we had chicken casserole with bean burritos, cheese broccoli and rolls.
Vespers
Tonight, the Camp Mac Choir sang and Joe Druhan gave our message.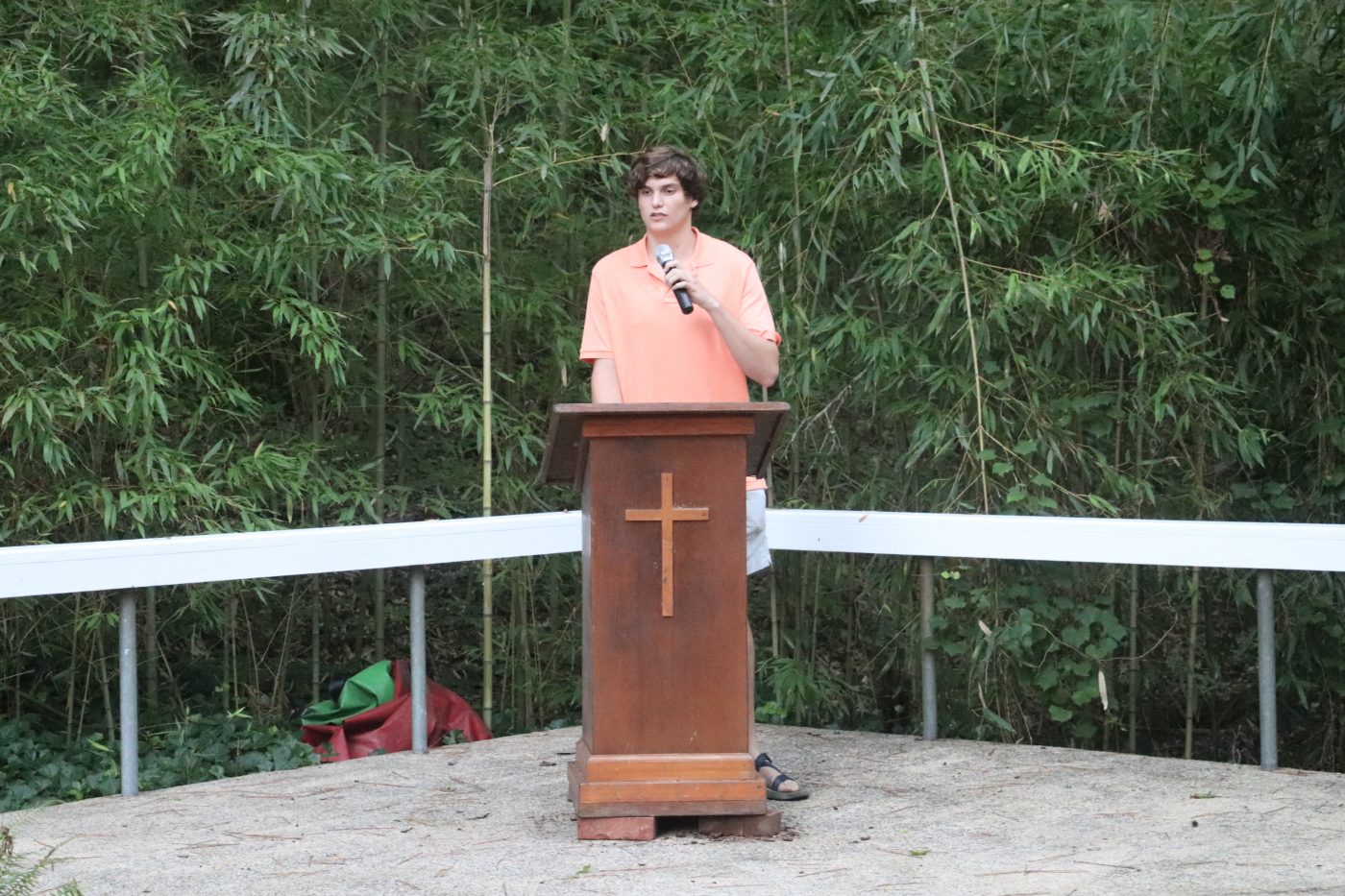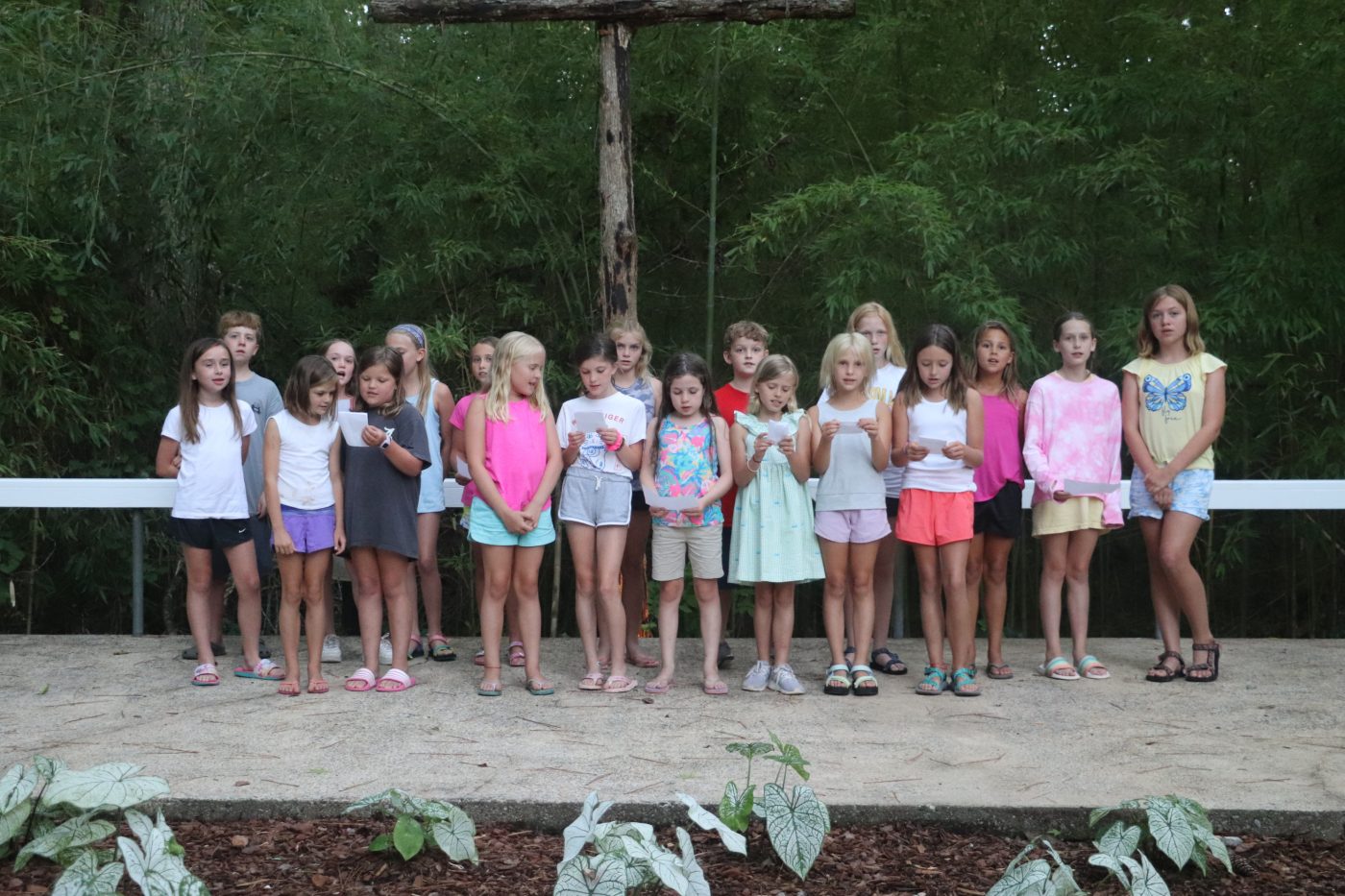 Tonight for Night Rec...
...Senior boys had Courts and Senior Girls had Pool!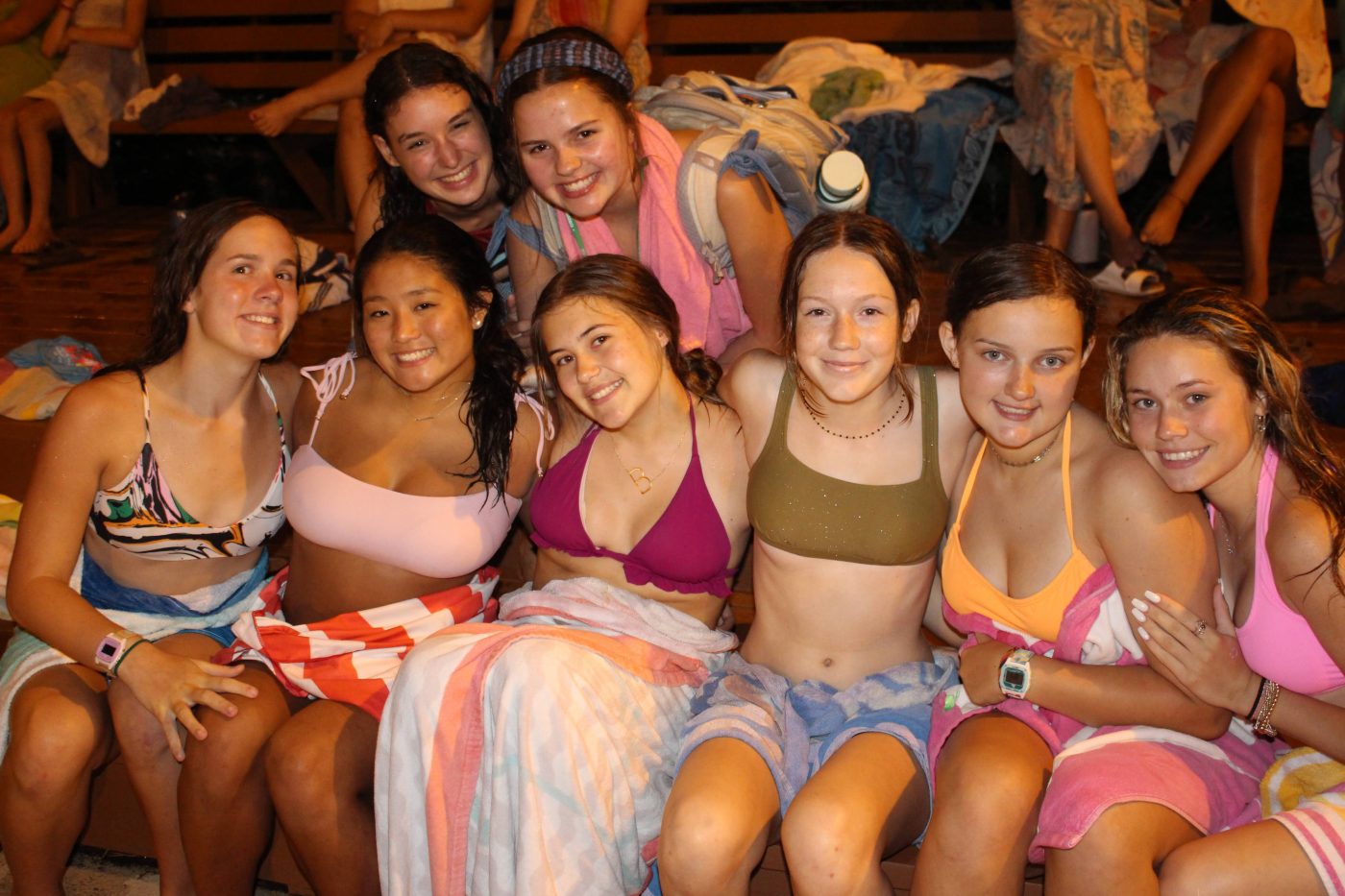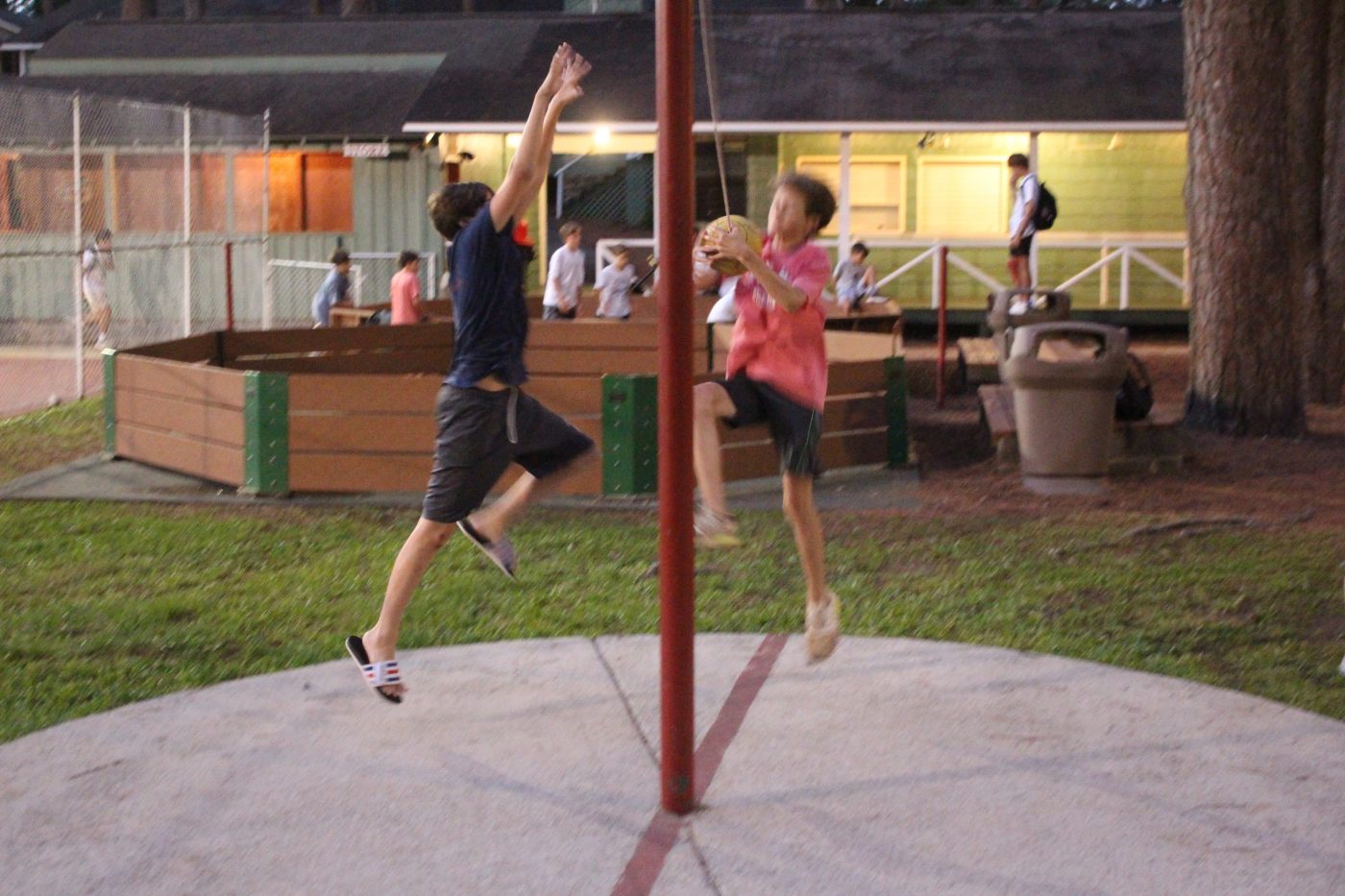 Tonight for Night Rec..
...We had Junior Tall Tales!