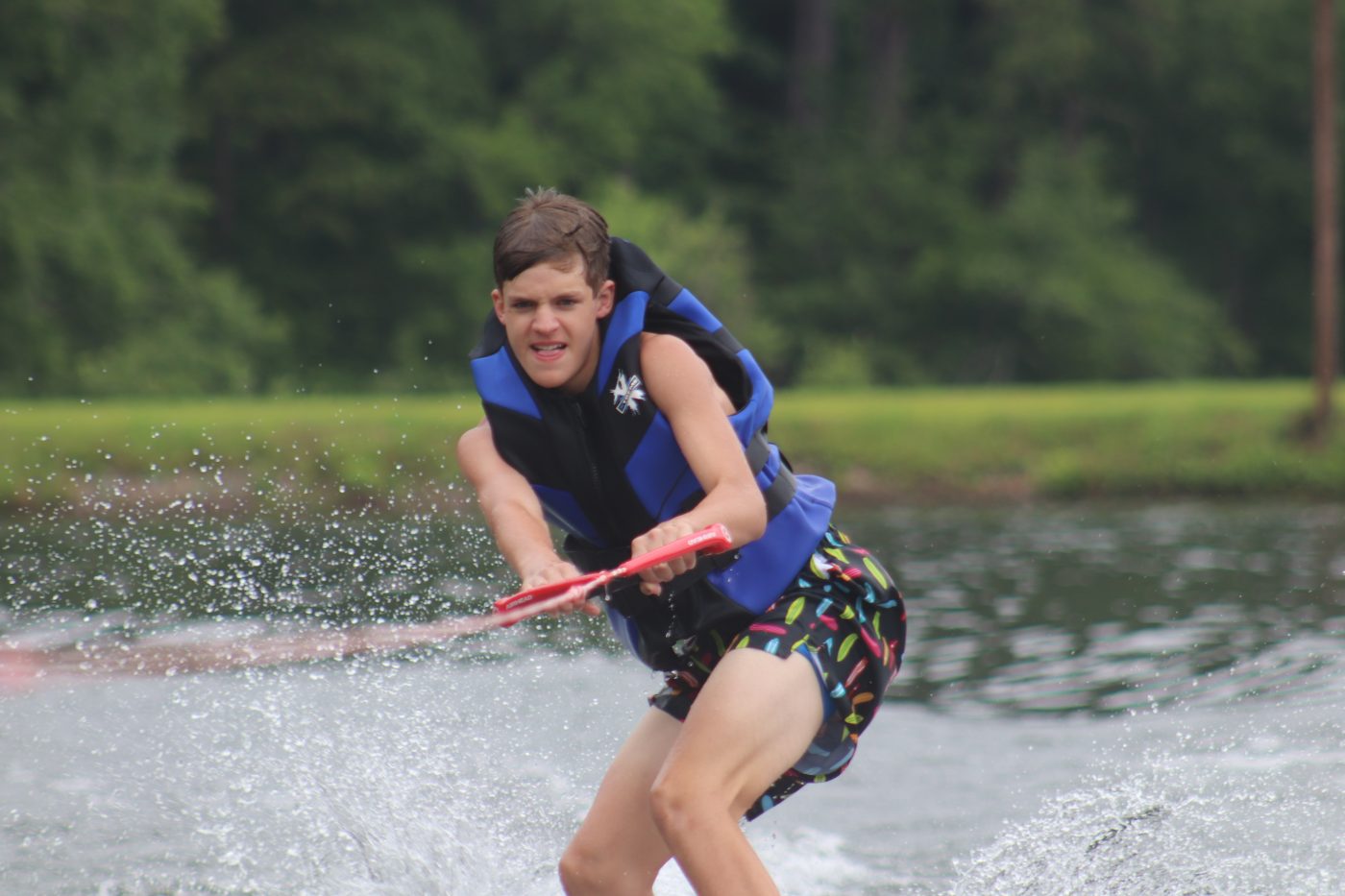 Morning Activities
Skiing
Today the boys came down despite the rain and passed off some classes!
Passing off 1st class kneeboard:
Angus James
Passing off 1st class skiing:
Spencer Marston
Passing off 3rd class kneeboard:
John Clarke Gentle
Hails Austin
Brock Wallace
Gibson Bradley
Wallace Vaughan
Passing off 3rd class wake-board:
Yates Holley
Conner Burnett
First Time Skiers!!!
Marshall Cummings
Crawford Badham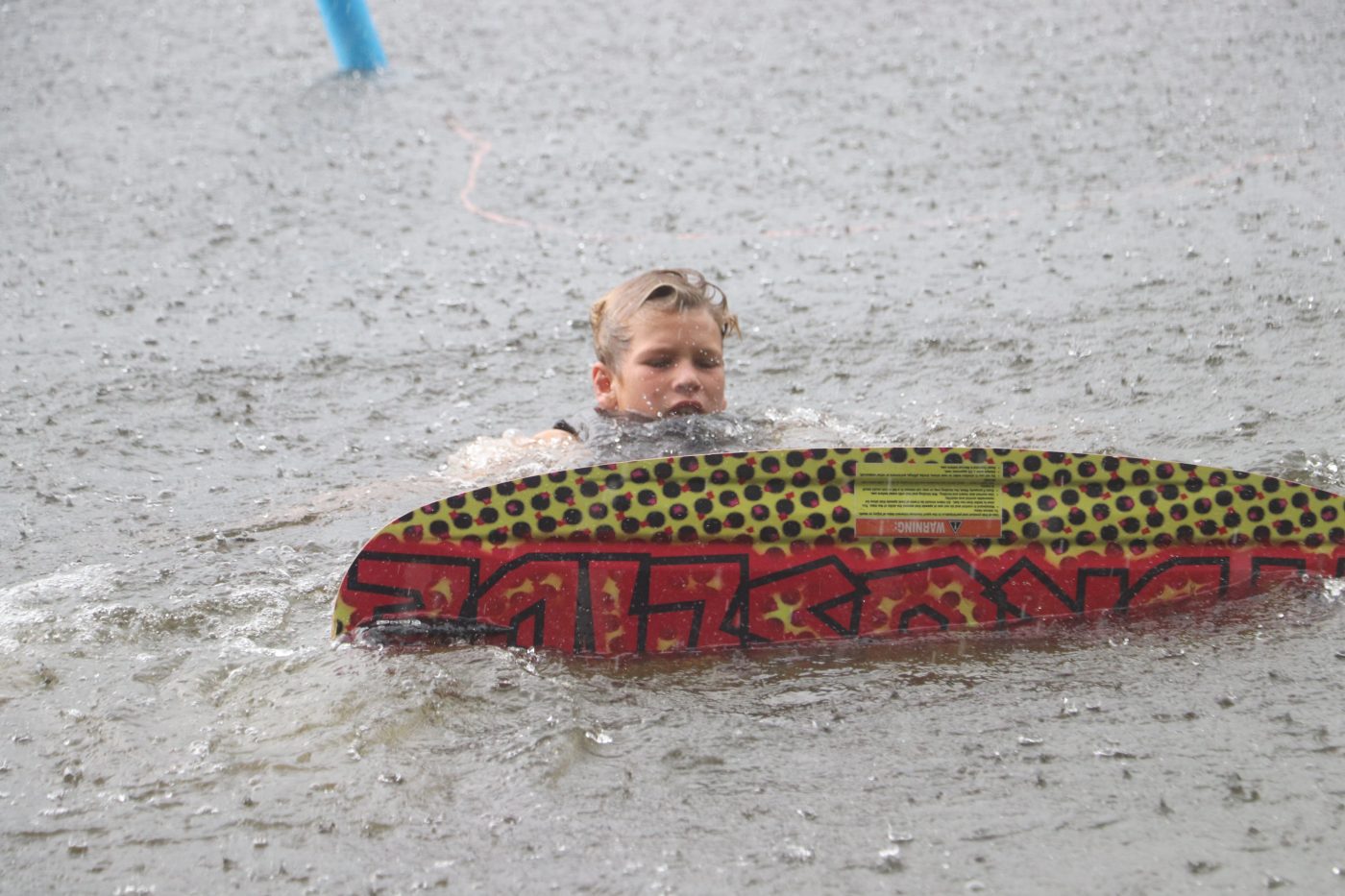 Riflery
Today it was the girls' turn to come down and learn the basics of the rifle and shoot a few targets! The highs of the day were:
Madison Yi - 36, 36, 37
Bella Spear - 32
Lily Close - 33
Kate Sokol - 35
Taylor Goodrich - 34
Mary Eason Robinson - 42 (the high of the SUMMER!)
EP Counts - 33, 33, 33
Emma Moose - 35
Ivey Marston - 35
Anne Chason Brock - 35
Clarkie Wilkinson - 34
Mattie Bingham - 36
Mary Jack Gordon - 36, 37, 41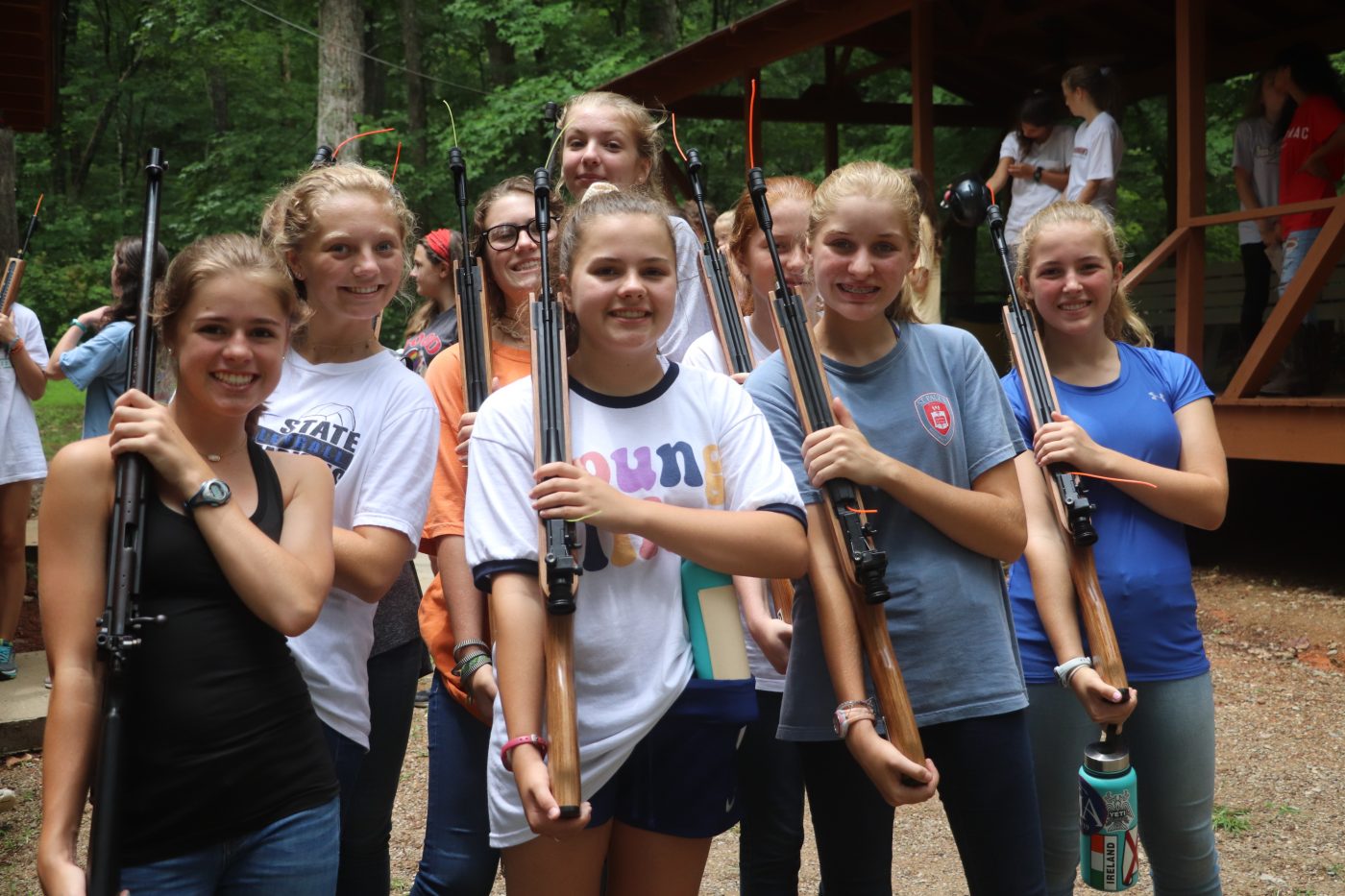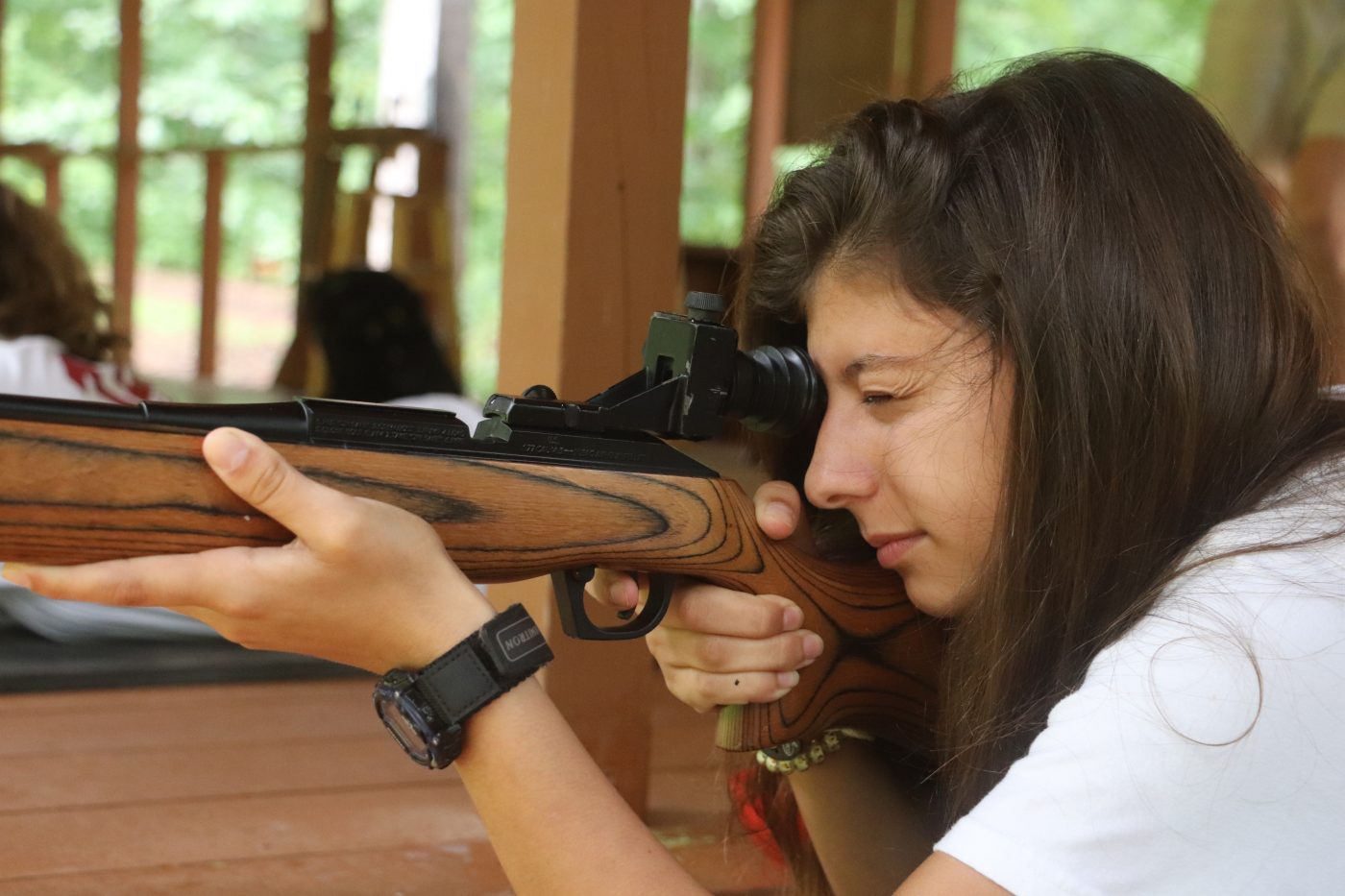 Fun & Games
Today the boys tested their skills on the Bull and the Joust. For the Bull, we had a best rider competition, and the winners from each period were:
Varsity - Grayton Goldsmith
Rookies - Hails Austin
JV - Jake Spear
And the Winner of the "Ratta Tatta Win a Big Ole Cowboy Hatta is Jack Bright!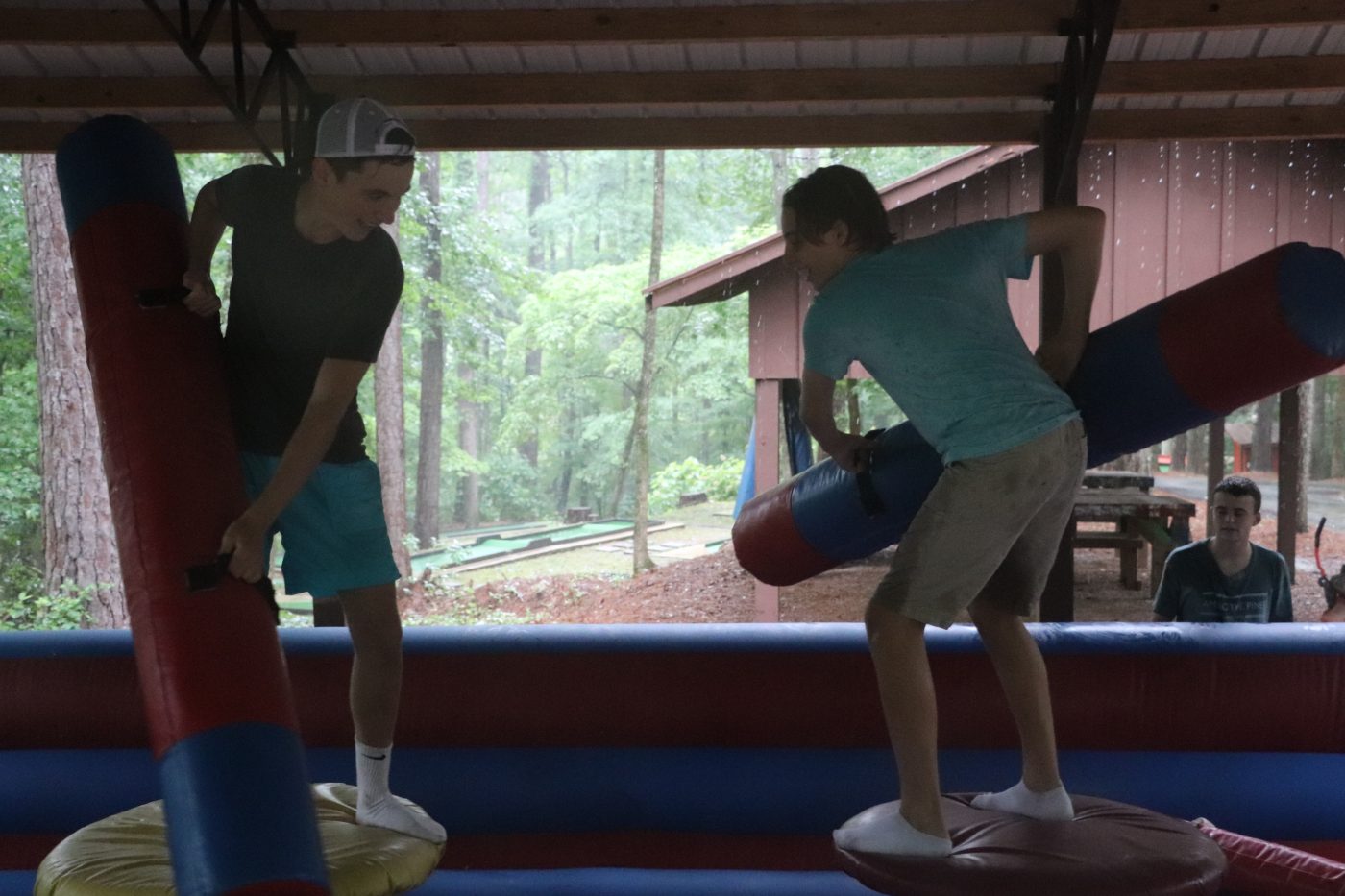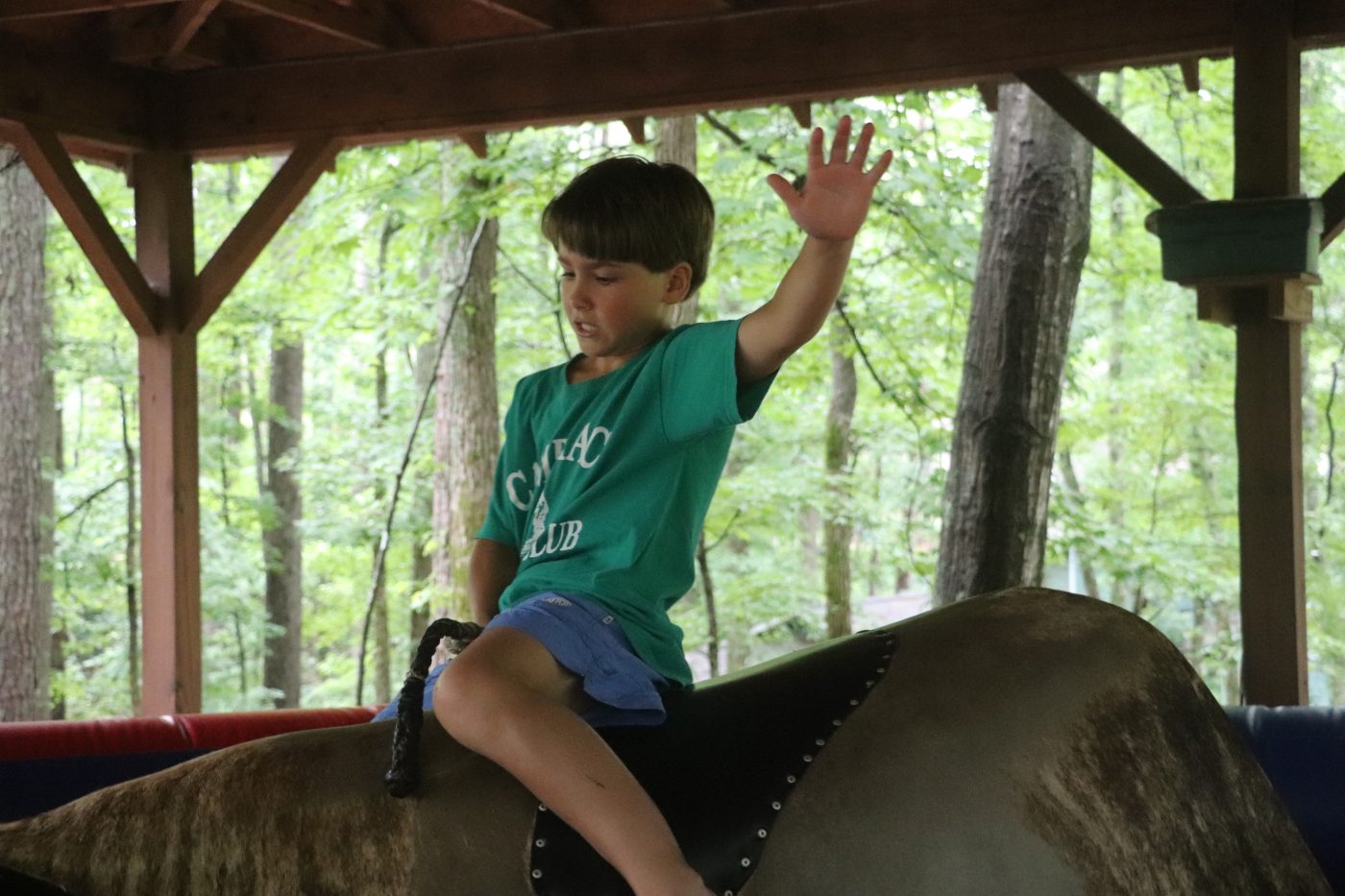 From the Dining Hall
This morning for breakfast, we sat down and enjoyed a good pancake breakfast with sausage and assorted cereals.
For lunch, we had the option of either a ham sandwich, tuna sandwich, or PB&J along with a salad bar. Brownies with powdered sugar were served as dessert.
Finally, we ended the day with fried catfish and pizza sticks with fries and hushpuppies. For dessert, we had delicious cream pies.
Electives
Gameroom
Boys:
The fellas came down and had their own Alley Hoops High Score Competition.
Brock Wallace - 210
Max Montgomery - 170
John Clarke Gentle - 230
And the winner was Graham Sims with a high score of 280.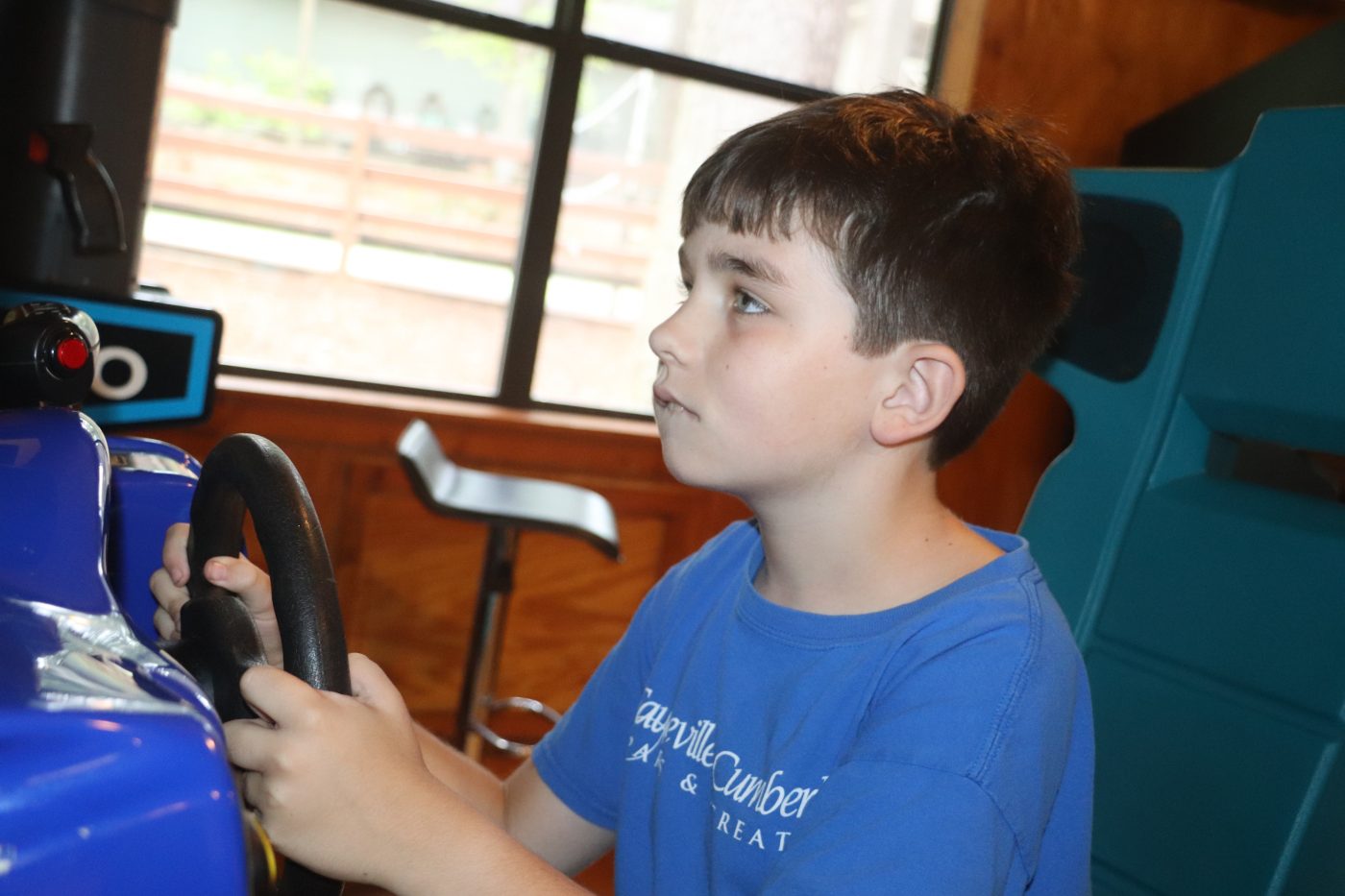 Shooting Sports
Boys:
Today at the good ole Camp Mac Shooting Range, the guys slayed the clays. Austin Butler was a straight fire shooter and
Cooper Kennedy sprayed those birds.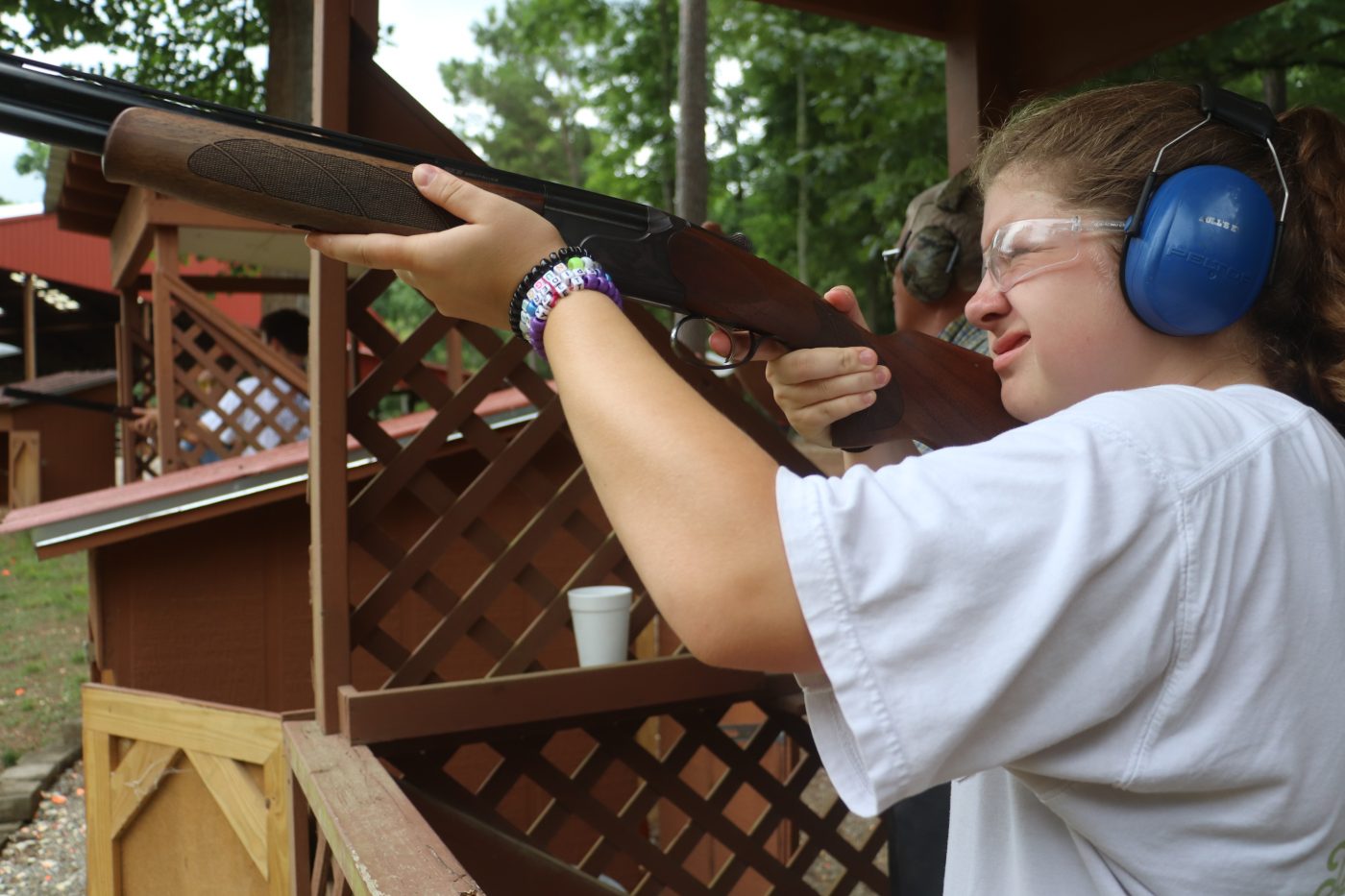 League Games
Today on Court 1, Hudson and Jackson's Cutie Pies defeated Bechdach's Bechdads in a fire game of newcomb. From the Cutie Pies, Ethan Yi played like a more athletic Lukas Yi. Graham Sims played quite swell from the Bechdads.

Today on the slippery Court 2, Scott's Mason Jars played Preston's Payne Bringers in a graveling game of newcomb, and Scott's Mason Jars took the victory! From the Payne Bringers, Gray Bias played like a beast, and from the Mason Jars, Wallace Vaughan played like a firefly out of a mason jar.

On the muddy Field 1, Robert's Big Boberts boomed their way to the gold against Lukas and Slade's Slippery Salamanders. On the Big Boberts, Tav Shaffer played like an absolute all-star! Spencer Marston played like a true salamander for the Slippery Salamanders.

On the soggy Field 2, Joe's Toes defeated Will Kell's Will Kells Will Kell in an intense game of softball. Sig James hit nothing but dingers for the Toes, and Charlie Price played like a boss for the Kells.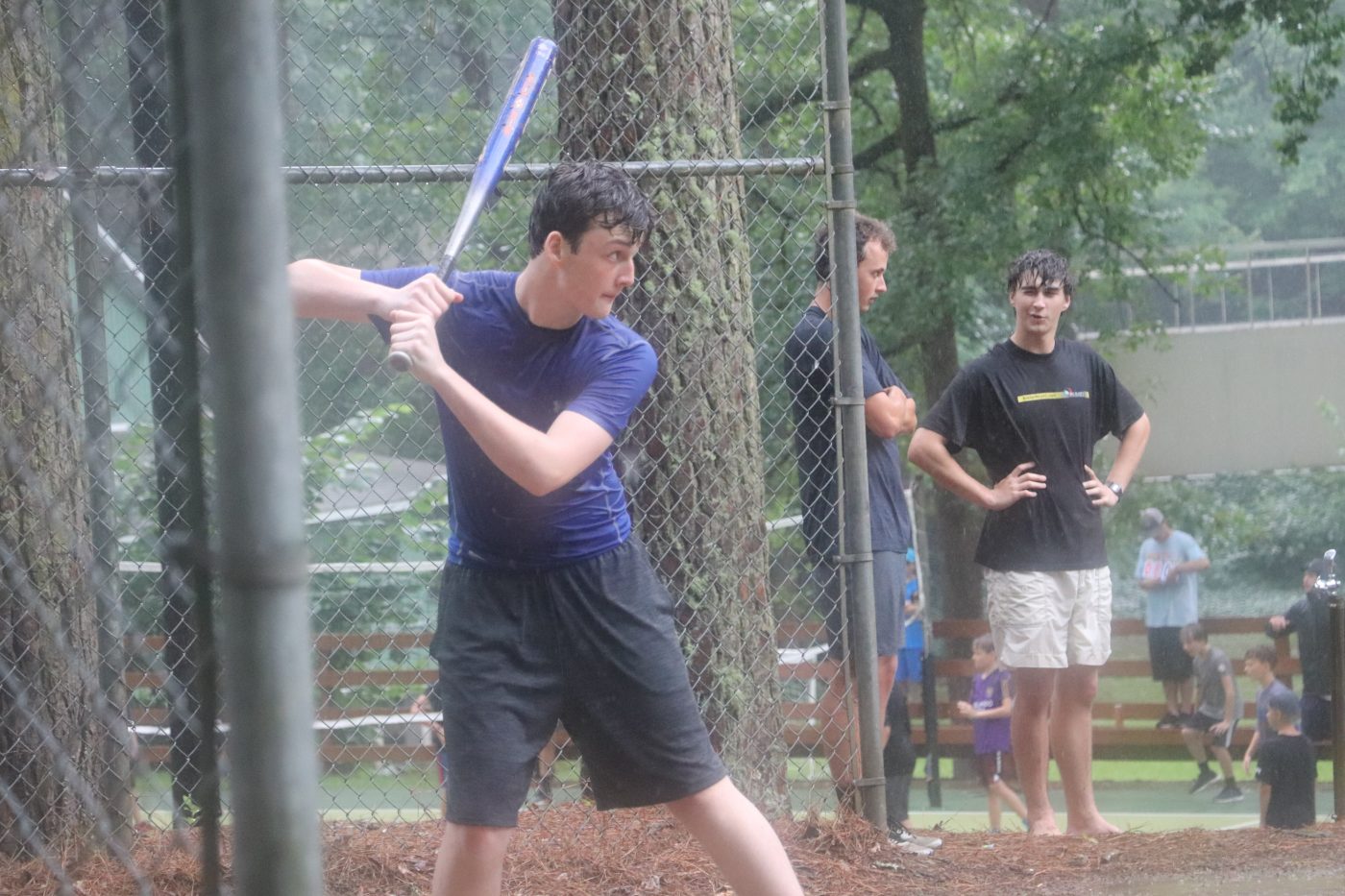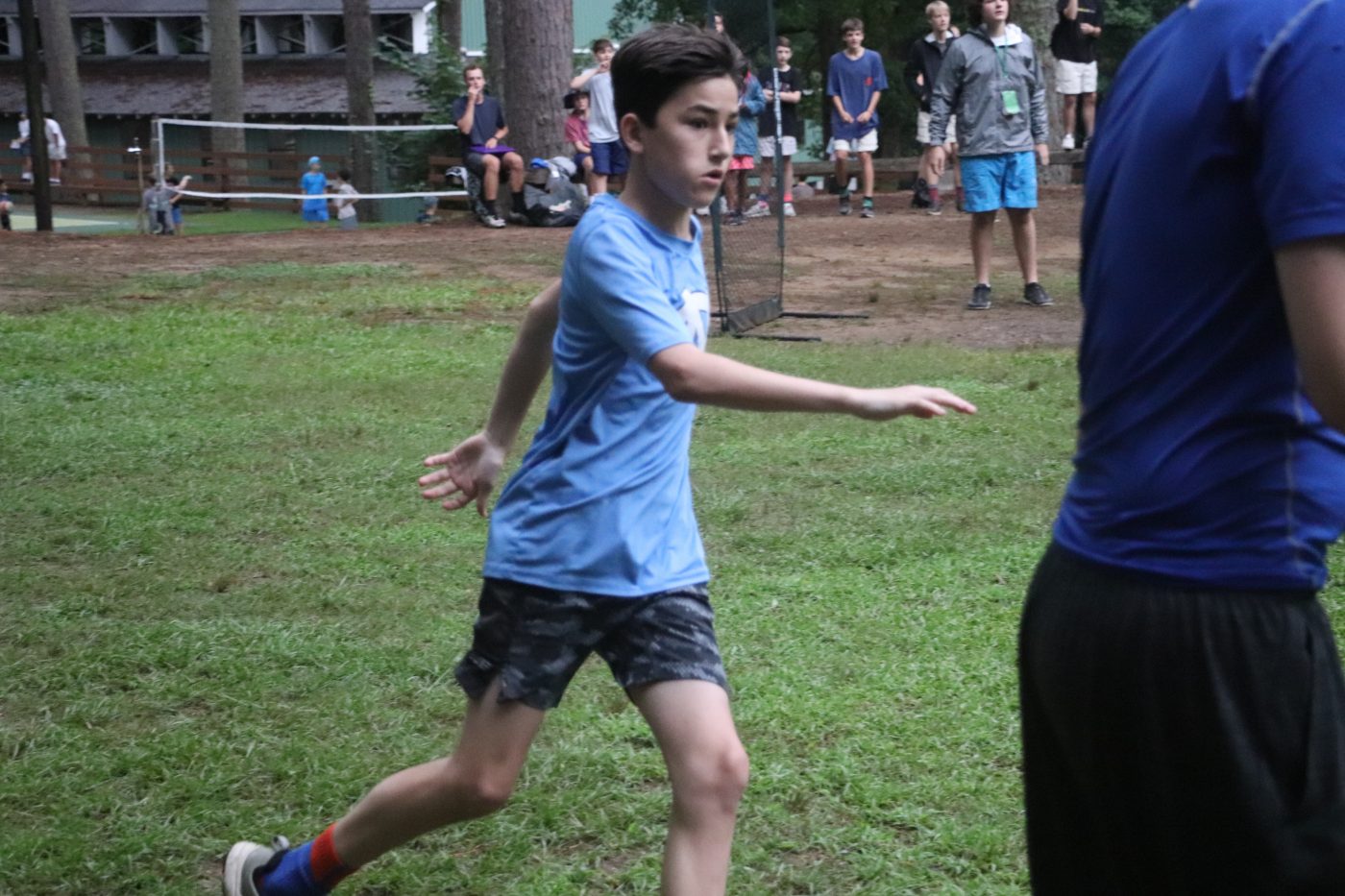 Vespers
Tonight our choir was cabin G-Zero and our speaker was Sarah Parker Lowery.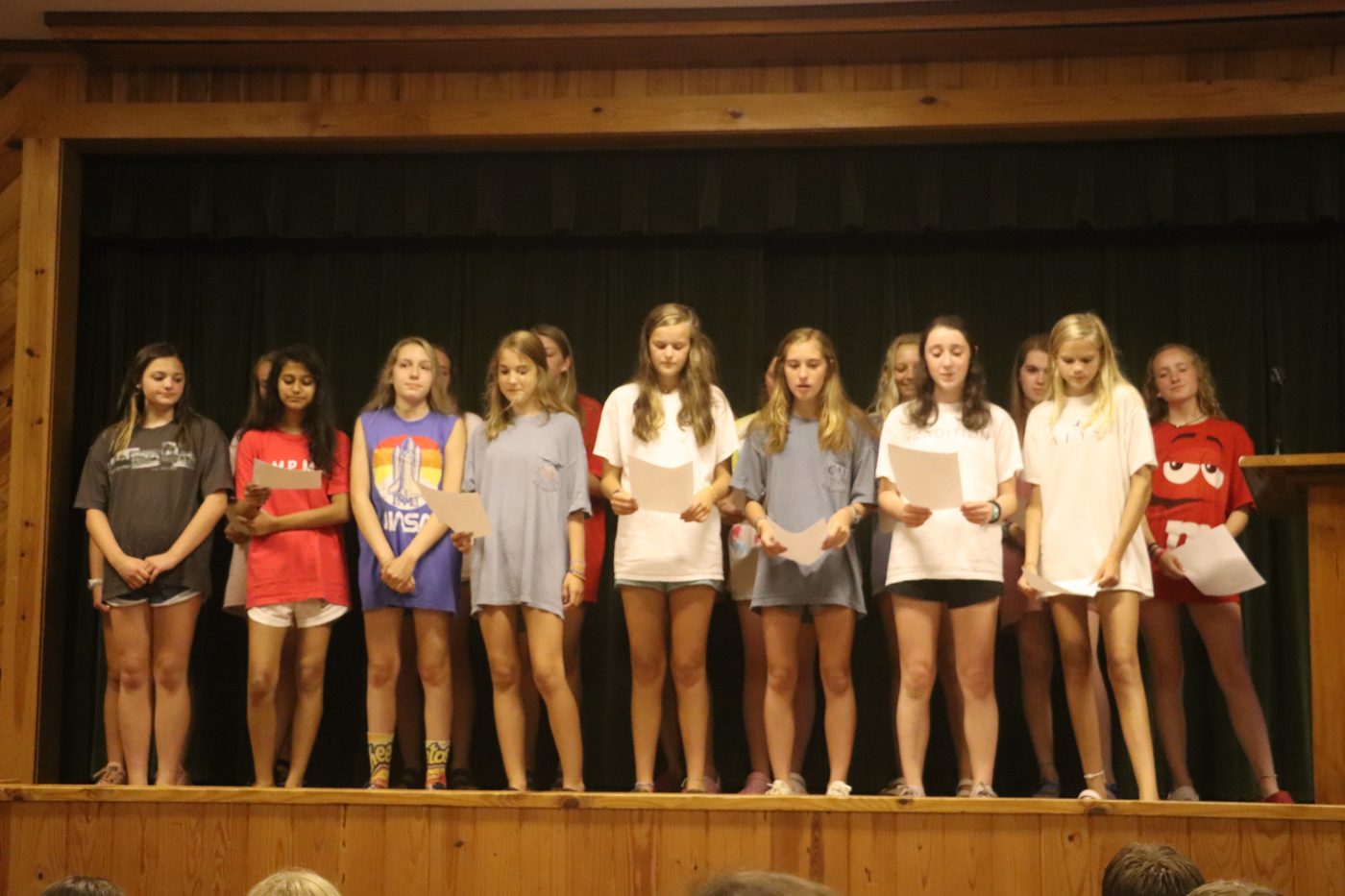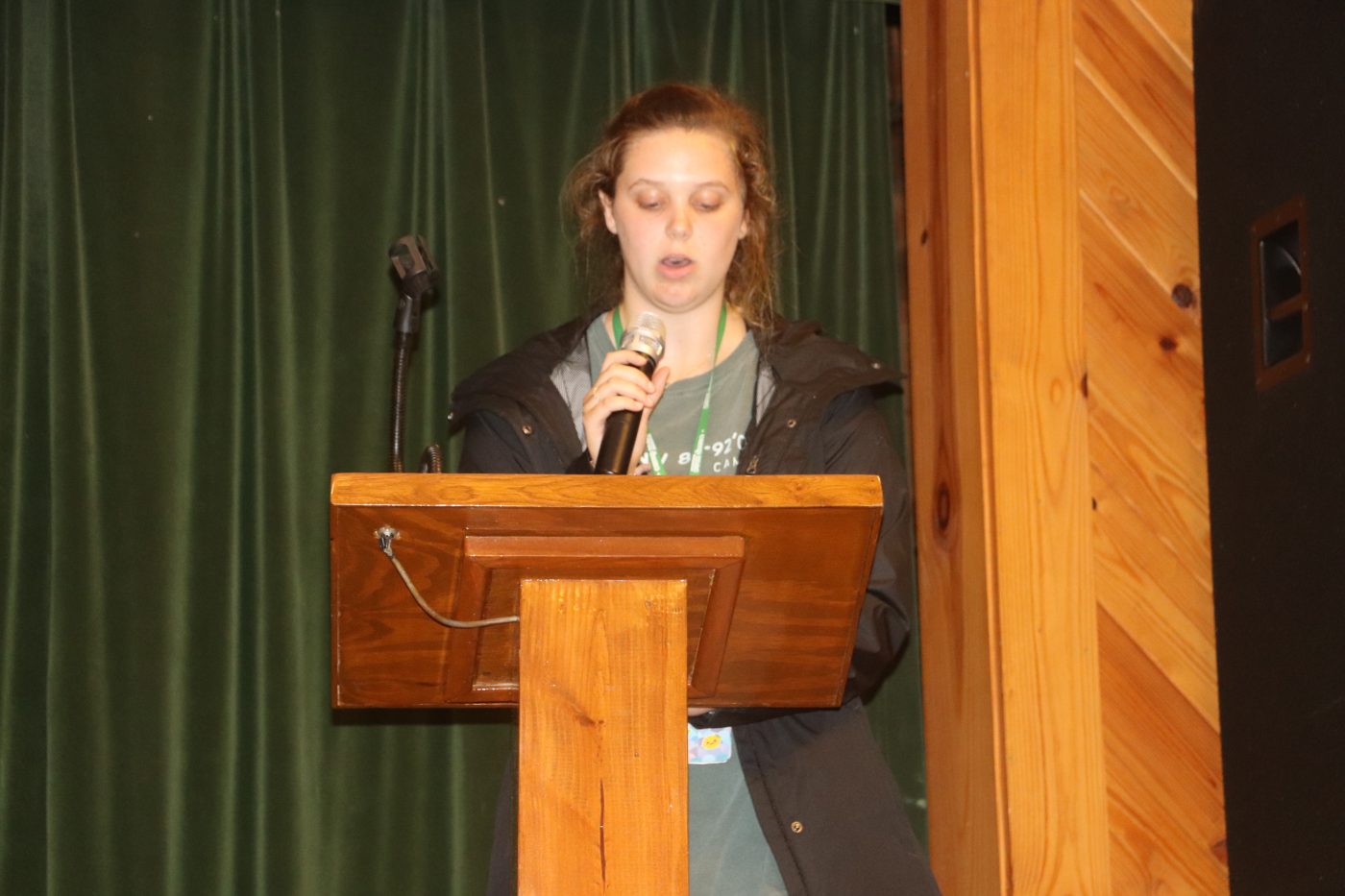 Tonight For Night Rec, We Got...
Junior Cabins
The Juniors went down to the sports area and battled it out in Cabin Competitions.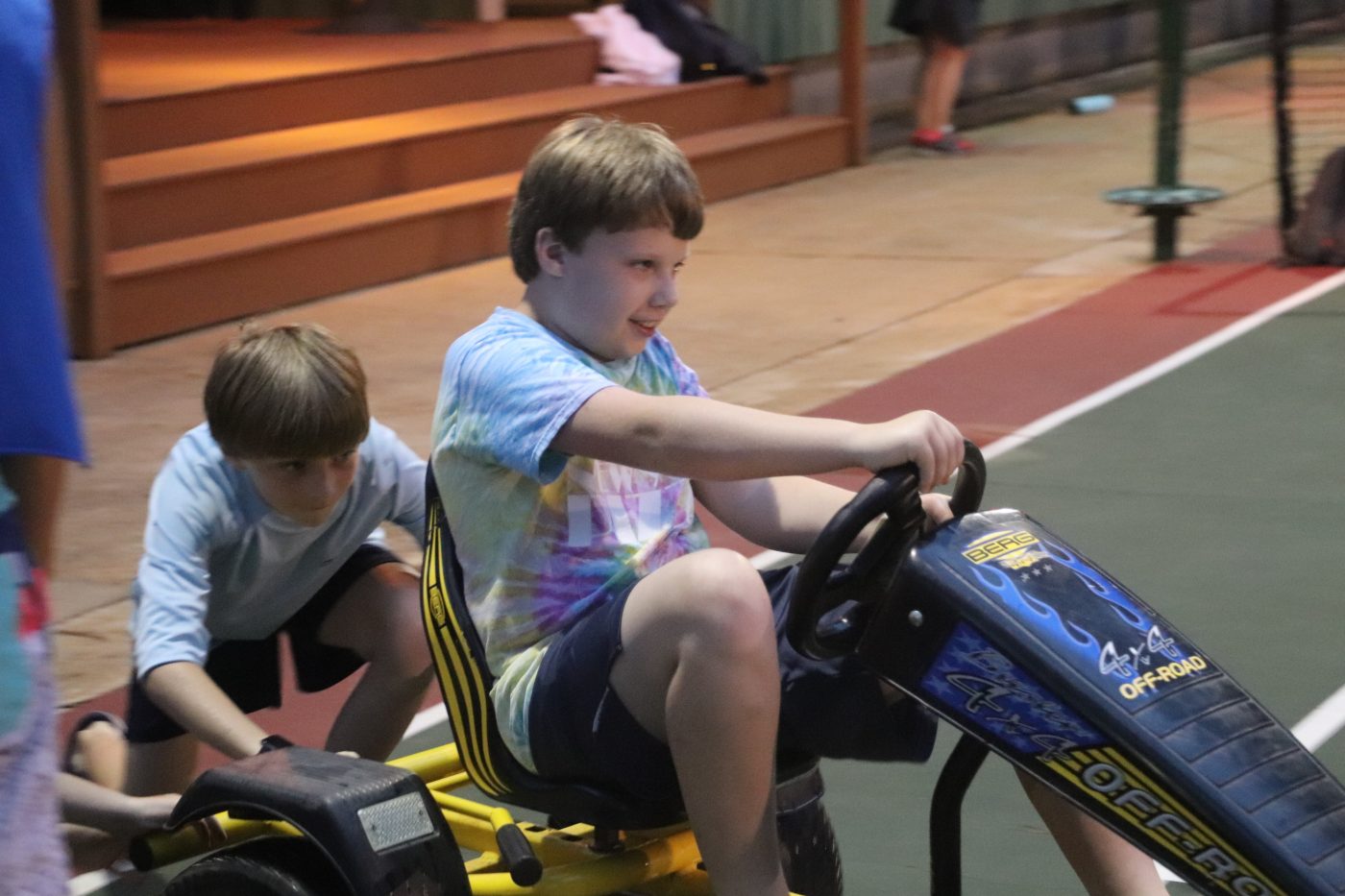 Senior Cabins
The Seniors had Rec Hall!