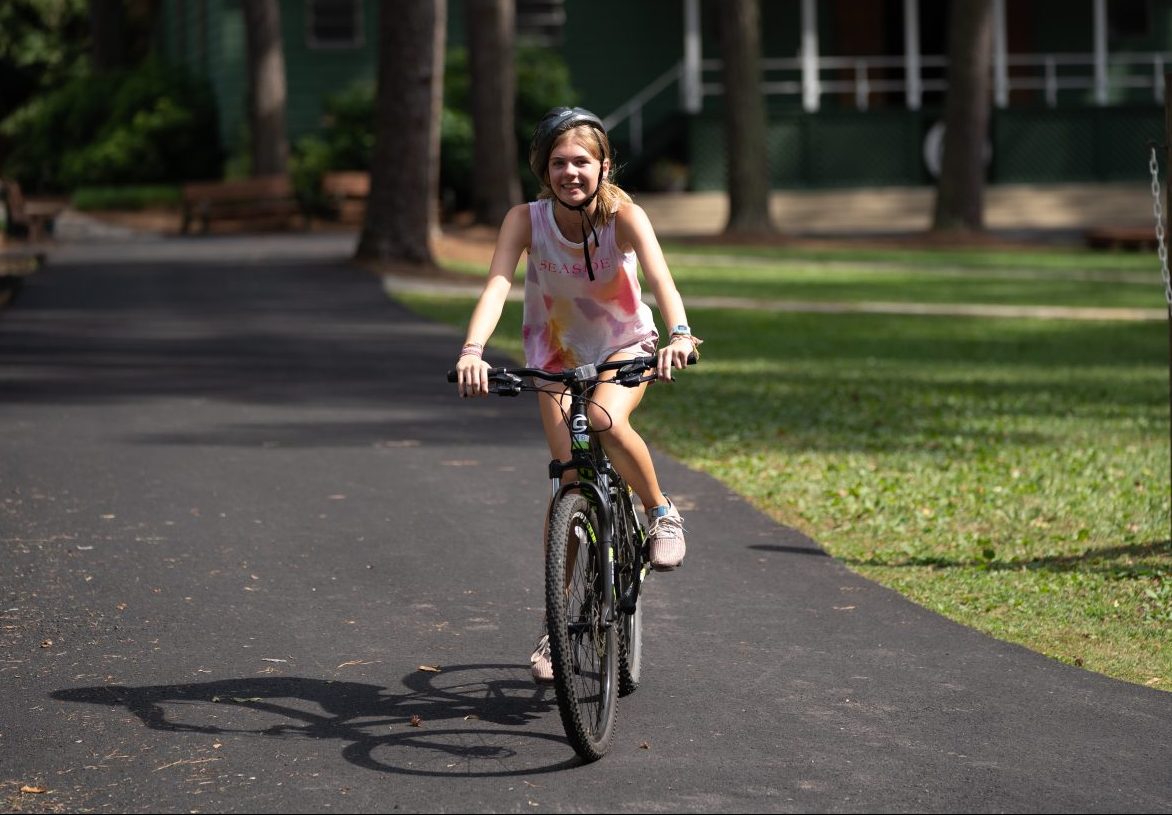 Morning Activities
Swimming
Today at Swimming, the girls played "Rat, Rabbit, Raccoon." From the Rookies, the winner was Julia Vickery. From JV, Leah Tillman won. From the Hotshots, Fair Taylor won. From Varsity, Hayden Butler won.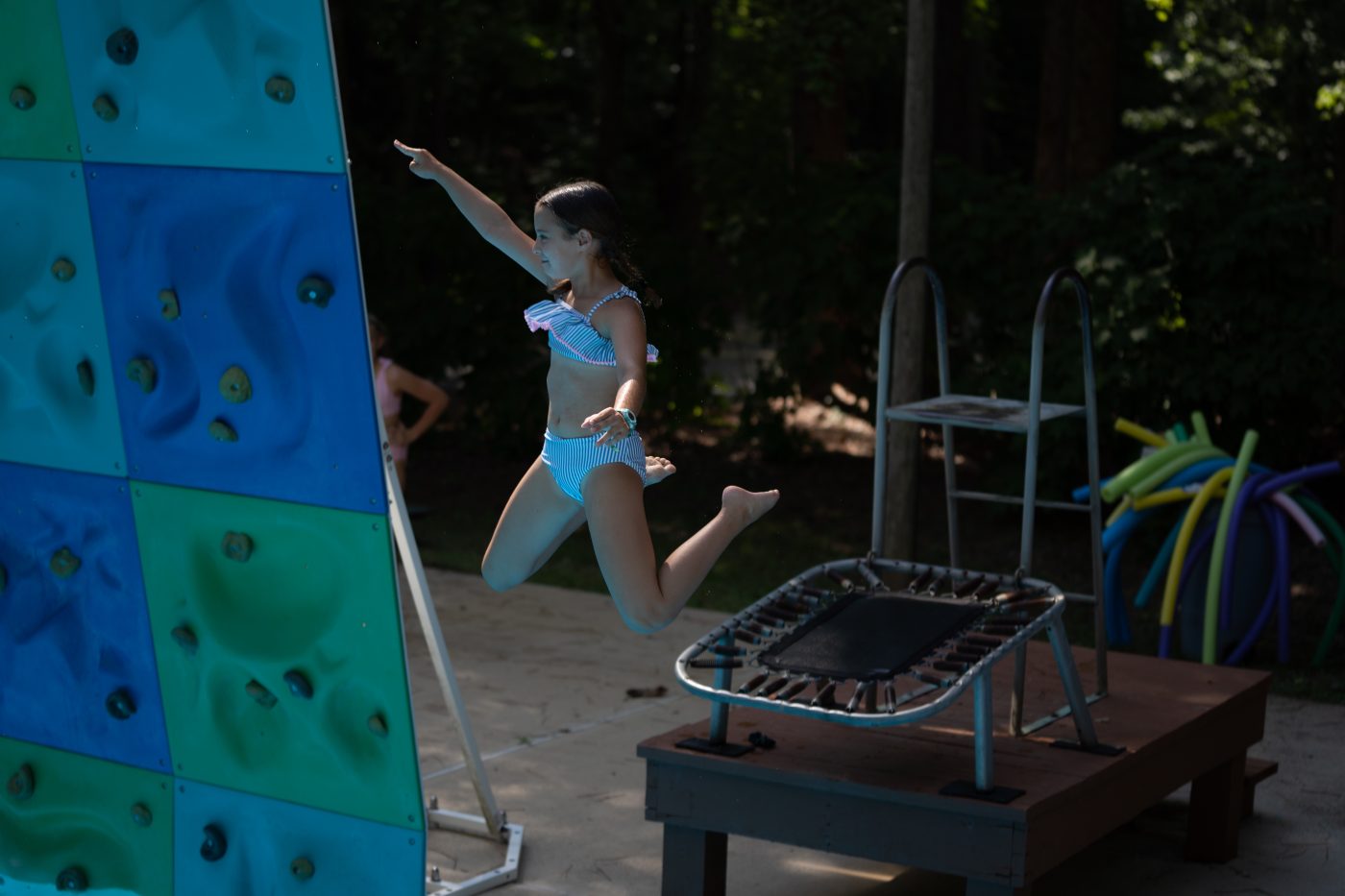 Horseback
Today at Horseback, the boys came down and we had a Tug of War Competition. The winners were Walker Ferguson, Hudson Foshee, and Gage Keehn.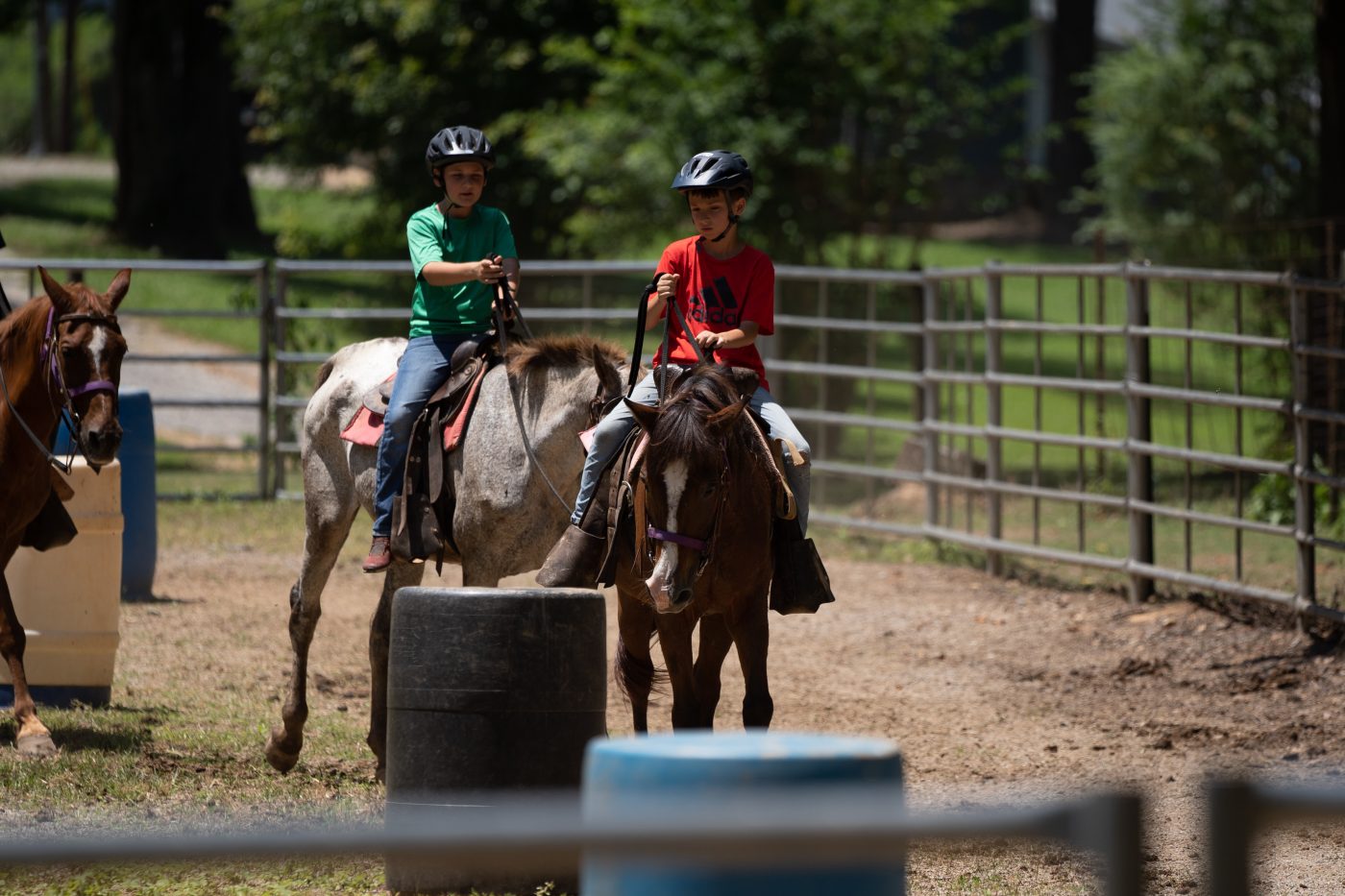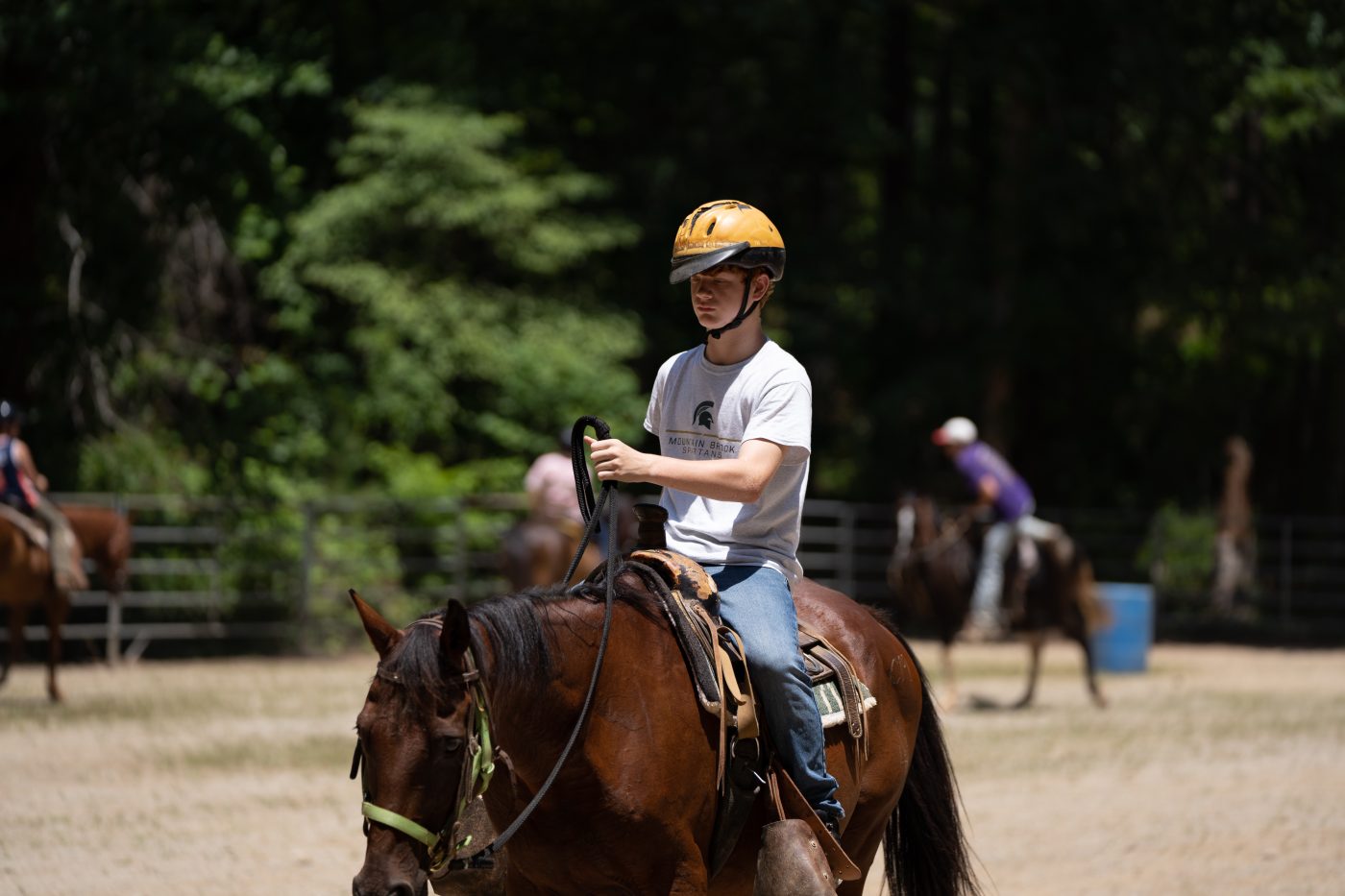 Riflery
Today at Riflery, we had some high scores. Tucker Appleton shot a 28, Michael Madigan shot a 27, Wells Simmons shot a 29, Eli Bowen shot a 32, Mikey Brown shot a 28, Colin Gentle shot a 28 and a 29, Vann Dawson-Flanagin shot a 29, Sam Taylor shot a 32, Gage Keen shot a 33, Hampton Long shot a 38, and Miles Cummings shot a 30 and passed off Marksman!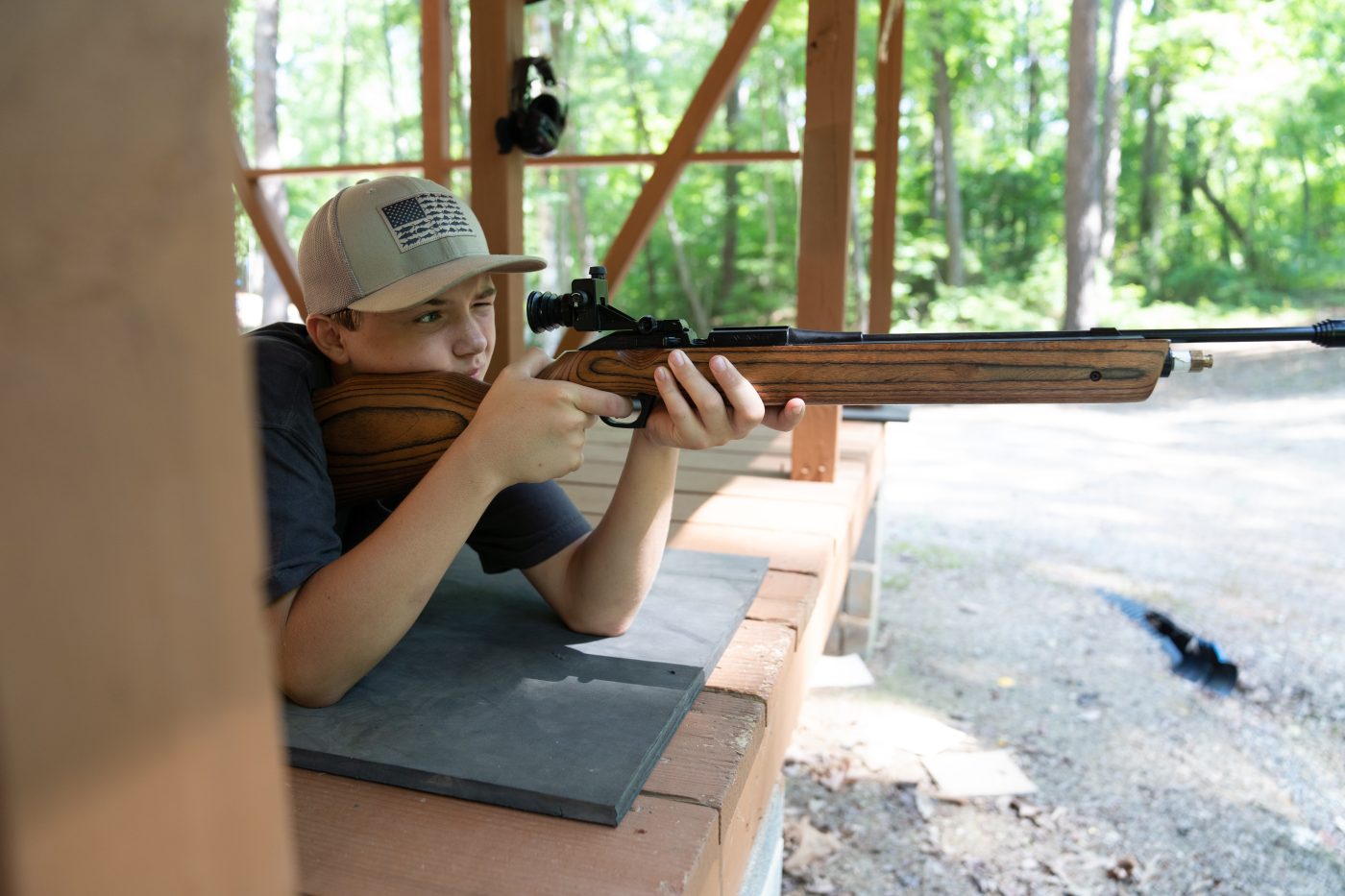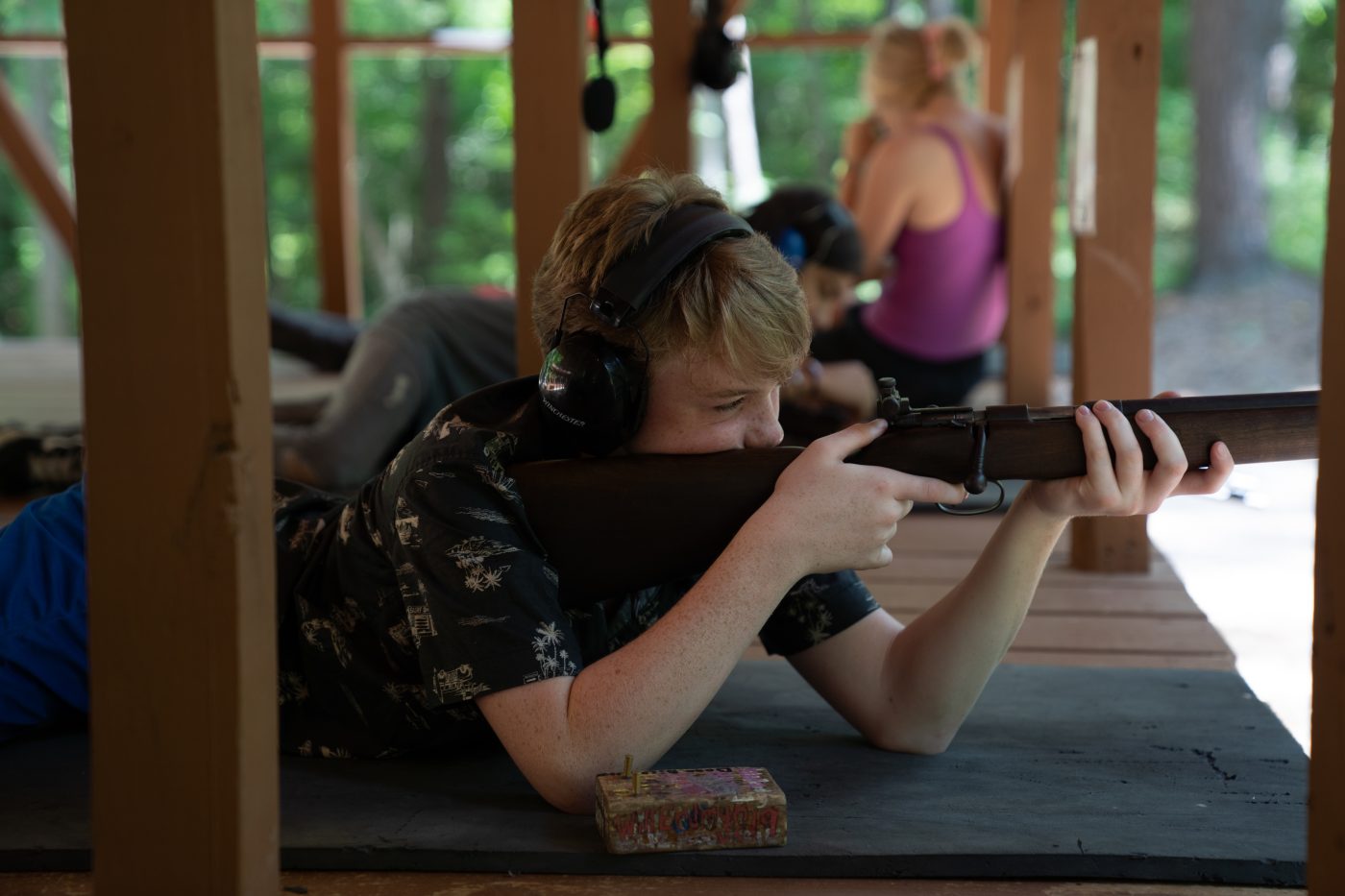 Fun and Games
Today at Fun and Games we played Bombardment with the girls. The winner of the "ratta-tatta-ratta-tatta win a big ole cowboy hatta" was Kathleen Wilkinson!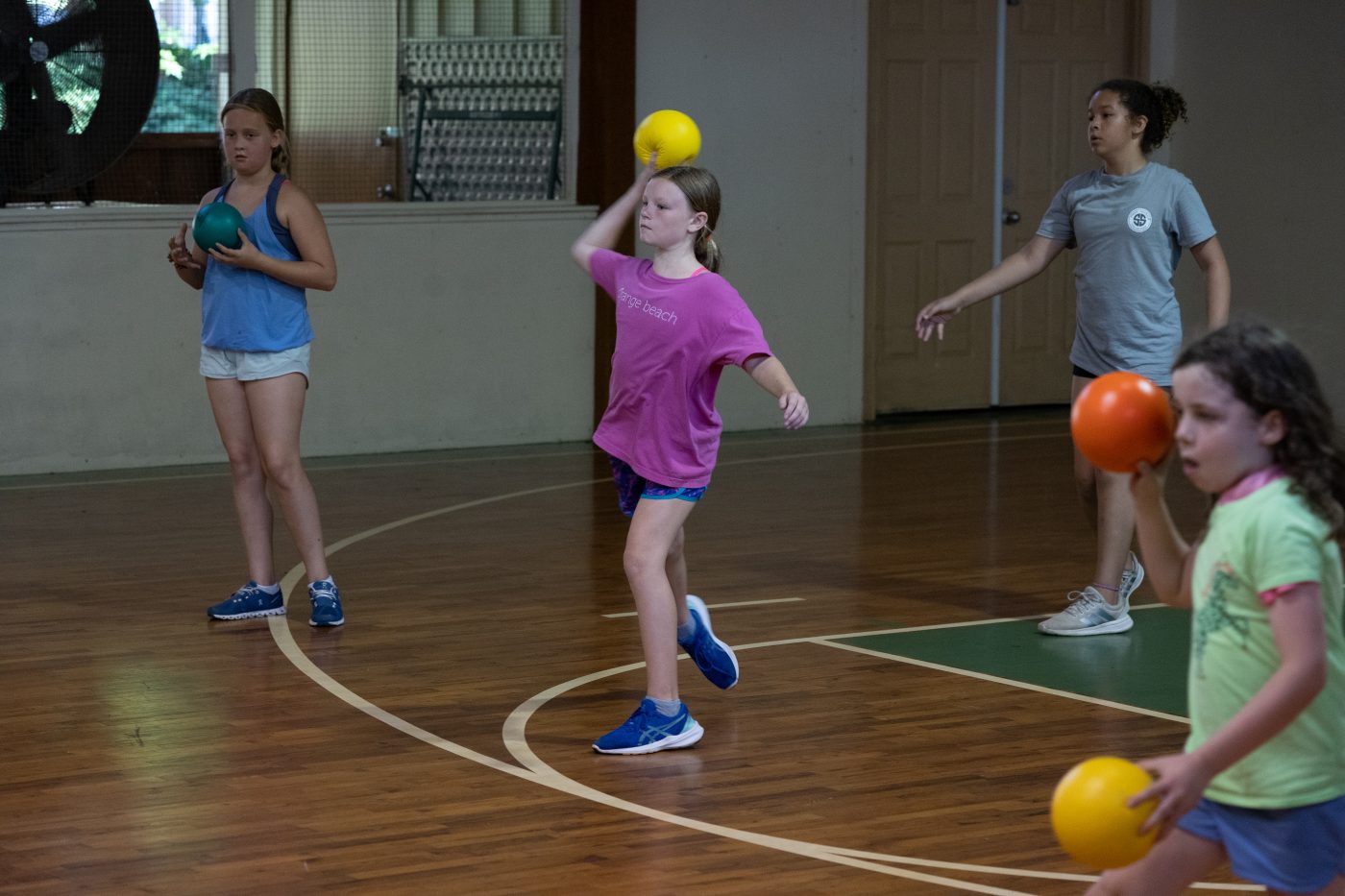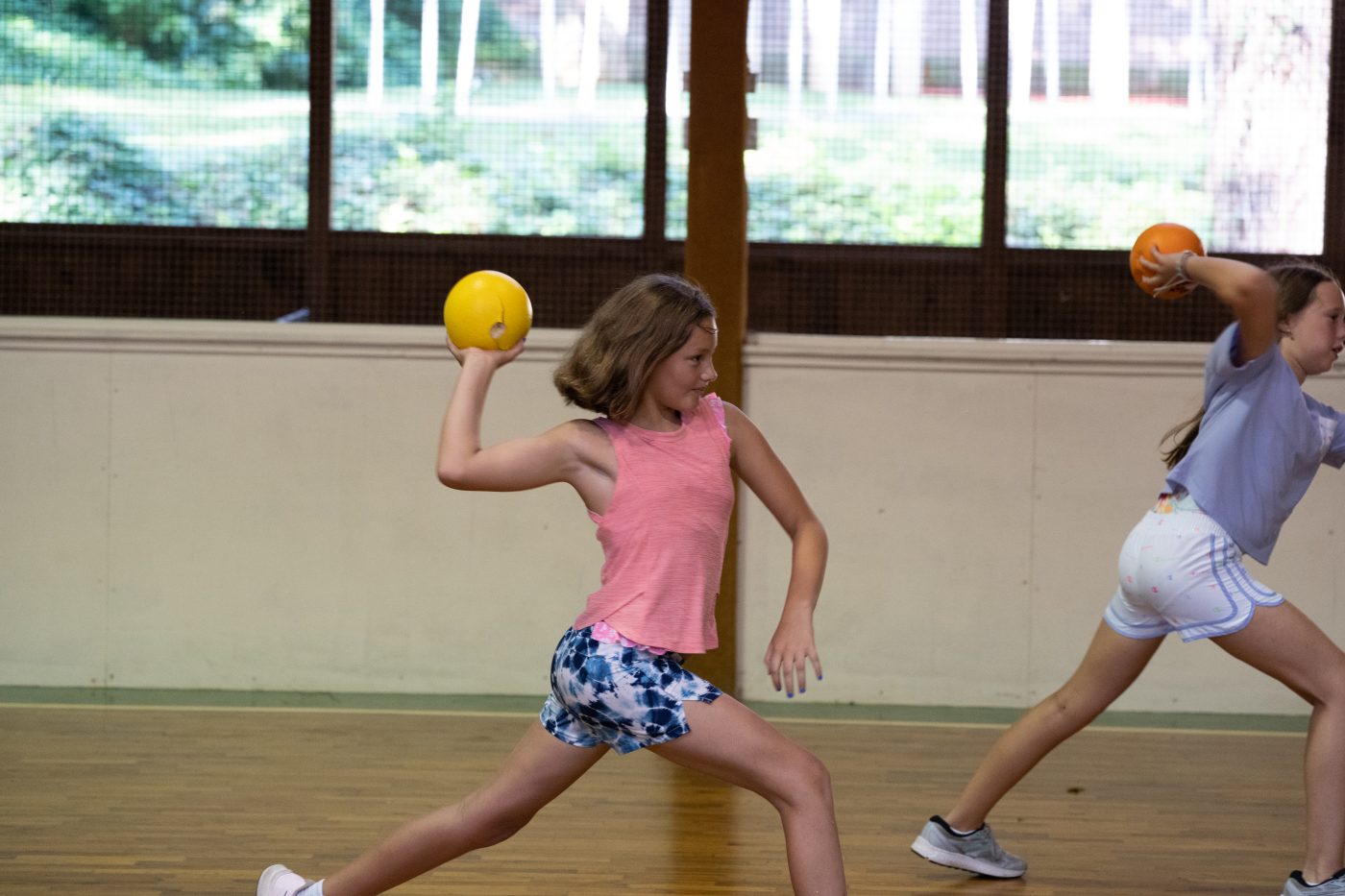 Team Sports
Today at Team Sports, the girls played some Kickball. For JV, the Purple Cows defeated the Bubblies and Caroline Wyatt was the MVP. For the Hotshots, Blues Clues beat the Sassy Sisters and the MVP was Vivianne Austin. For Varsity, Bella and the Bulldogs beat Paxton's Rat Tails and Maddie Ferman was the MVP. For the Rookies, Margret's Kickball Queens beat Mary's Little Lambs and the MVP was Caroline Brown. Today's winner of the "winna winna chicken dinna" was Becca Dark!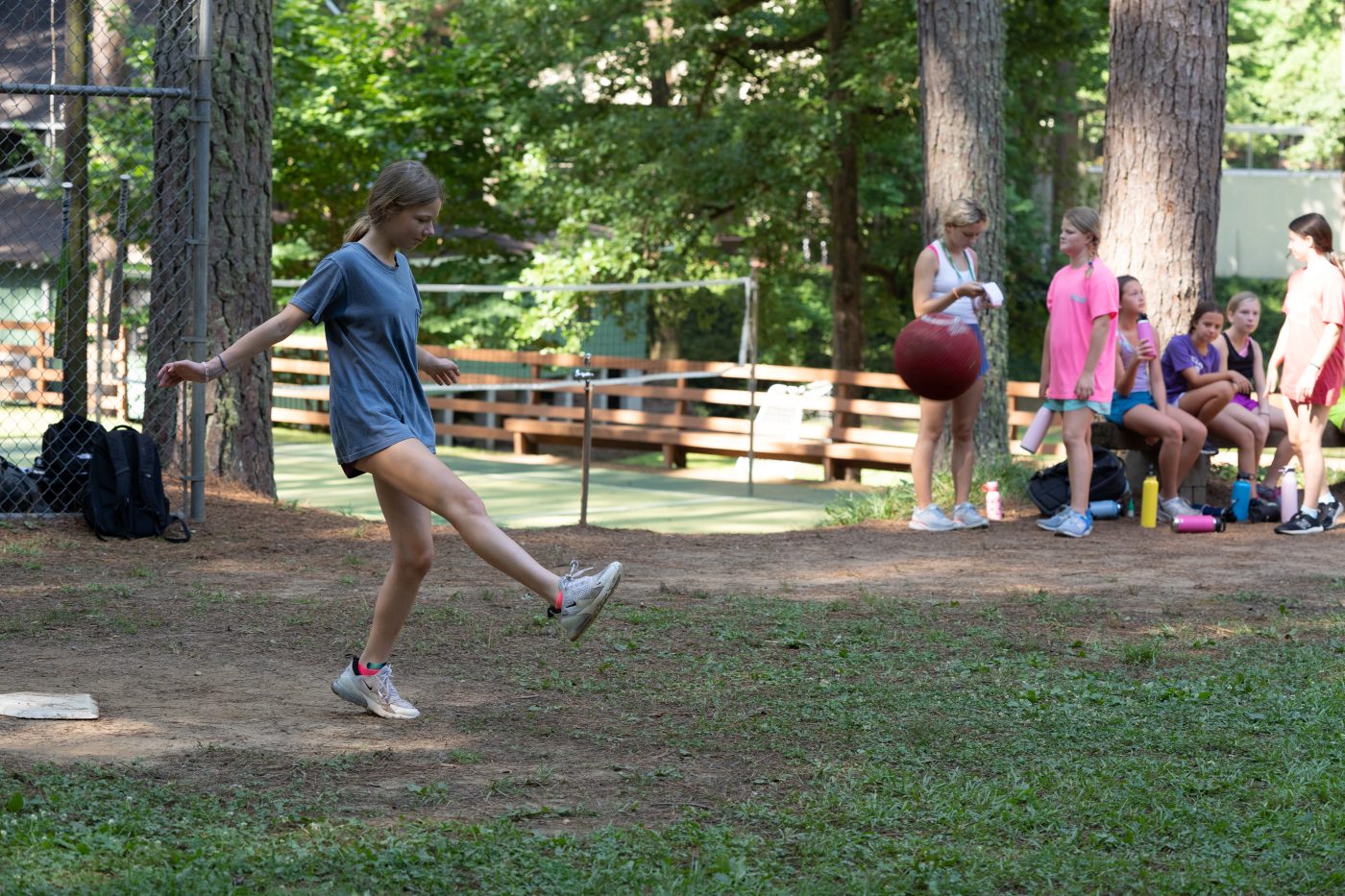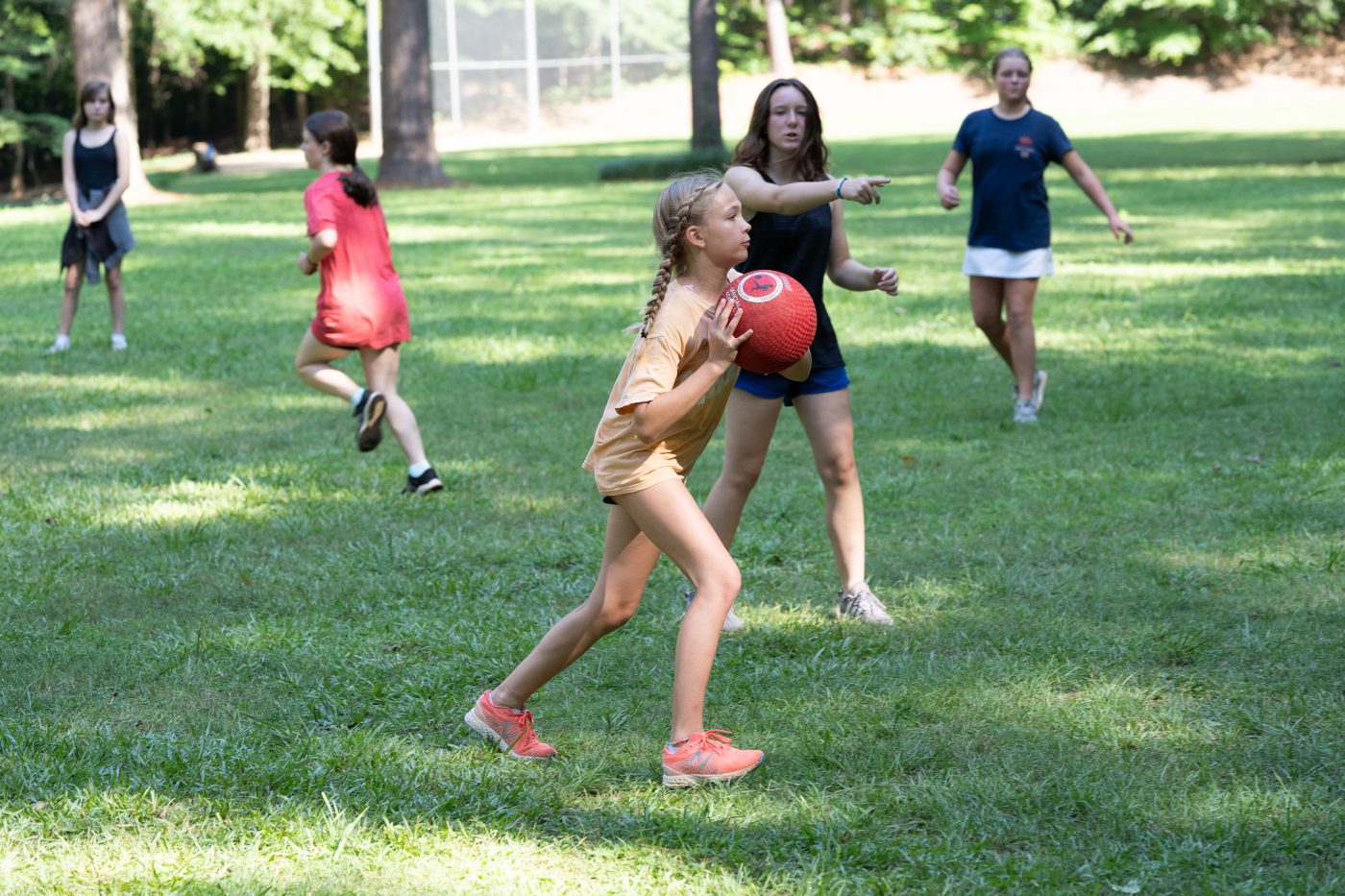 Skiing
Today at Lower Lake, we had two First Time Skiers: Anna Harrison McGehee and Ella Martin!

At Upper Lake we had some girls pass off some classes. Mary Brook Wills passed off 3rd Class Kneeboarding. Vivian Austin, Kate Bright Bright, Mary Lee Burkhalter, and Maggie Elliot all passed off 3rd Class Kneeboarding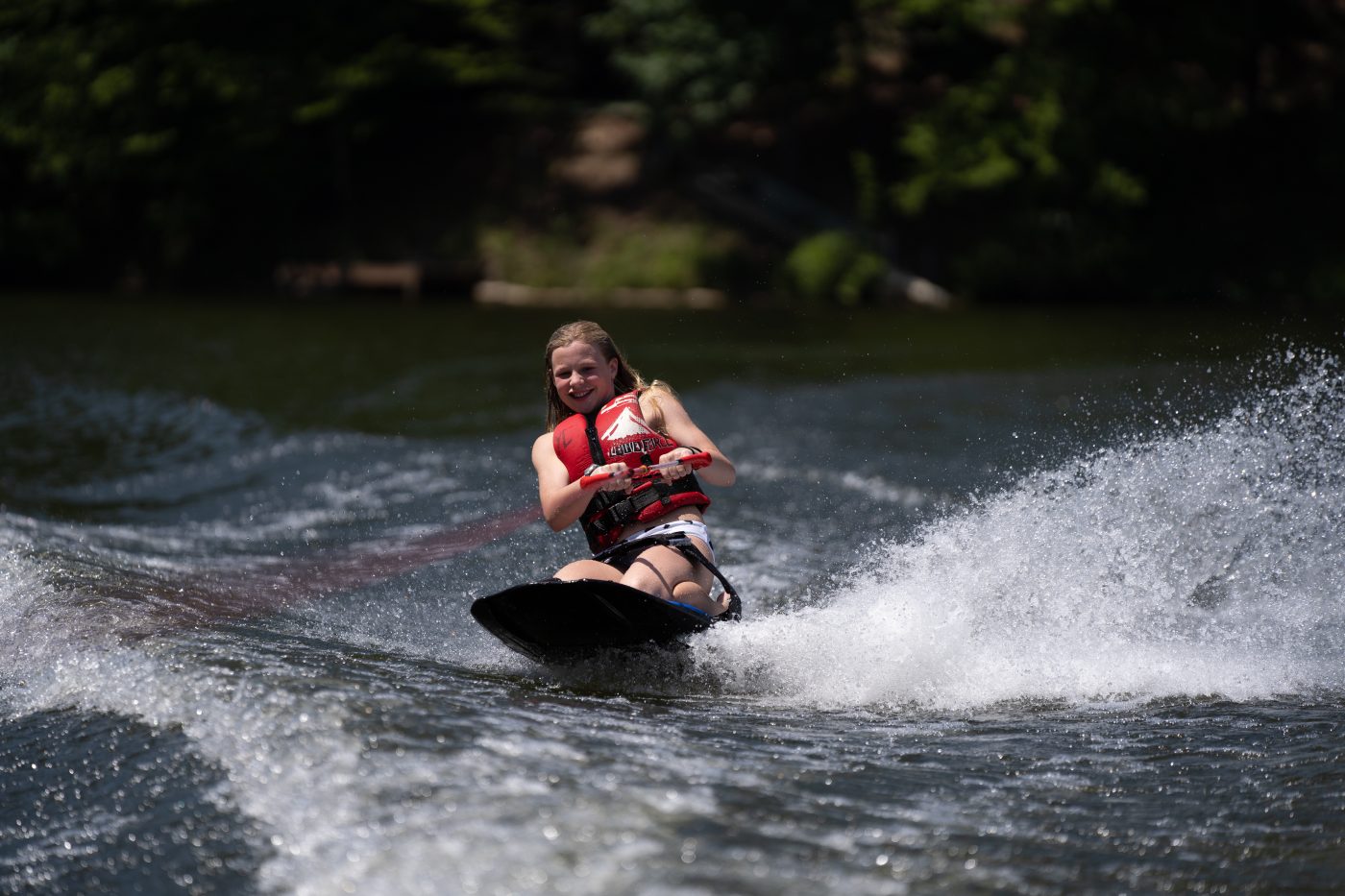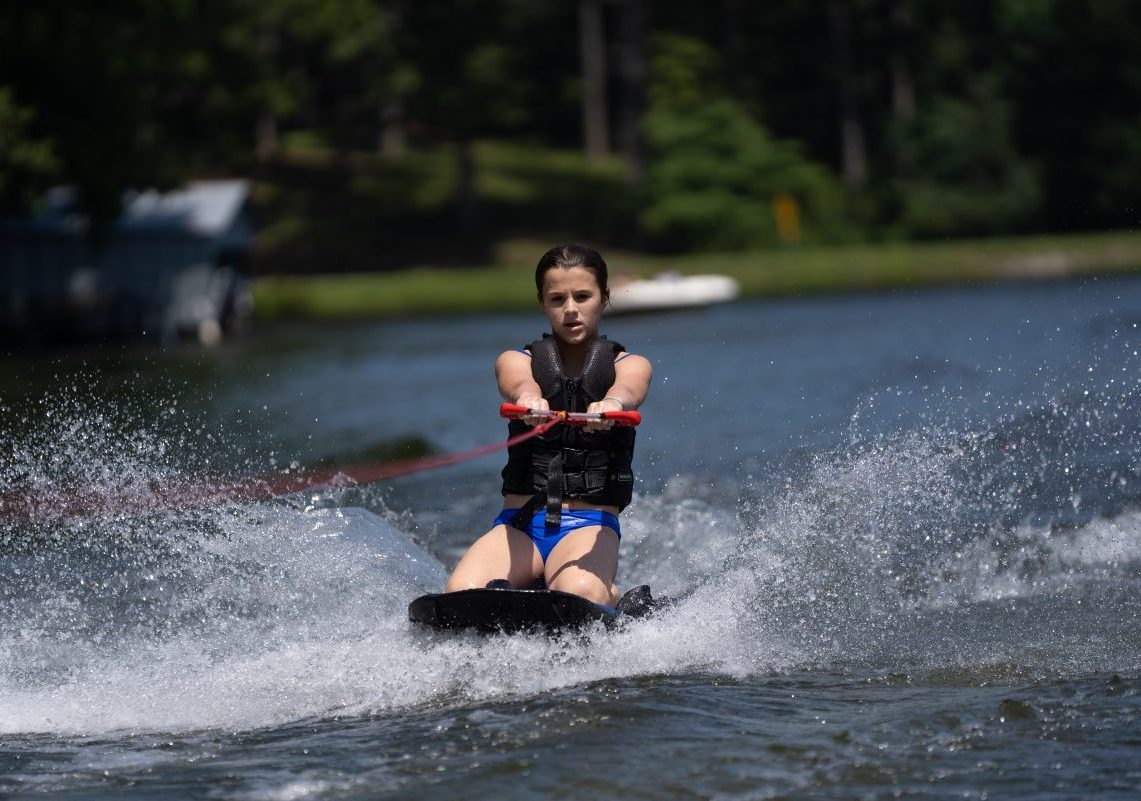 Electives
Tramps
Today at Tramps the boys came and passed off some classes. Mikey Brown and Hudson Brogan both passed off Second Class.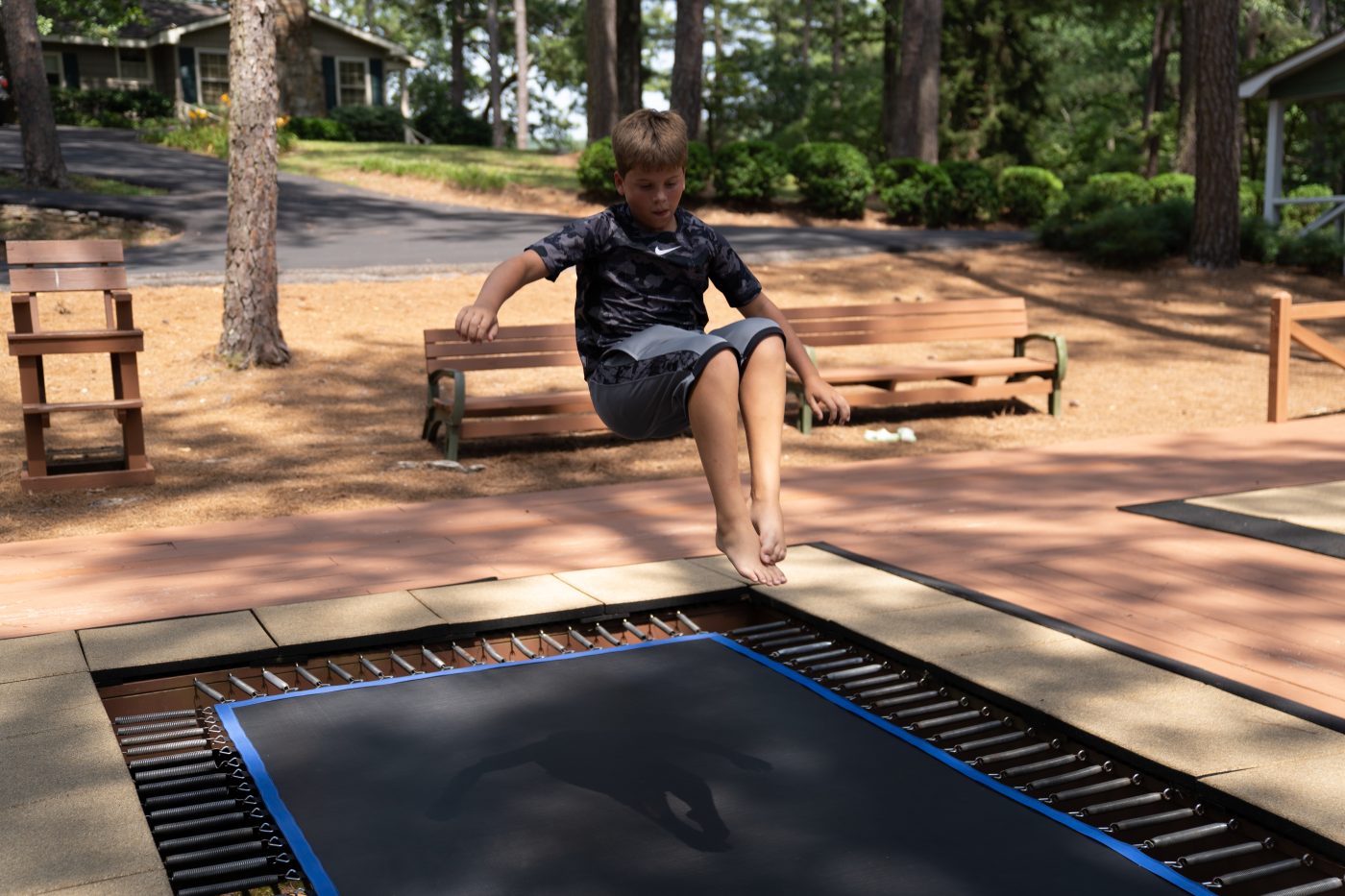 Adventure
Today we had a mental adventure where we tied a human knot, learned to make a can, and played the green glass door game. The first to figure out howe to make a can was Clarkie Wilkinson. The first to figure out how the green glass door works was Hayes Younger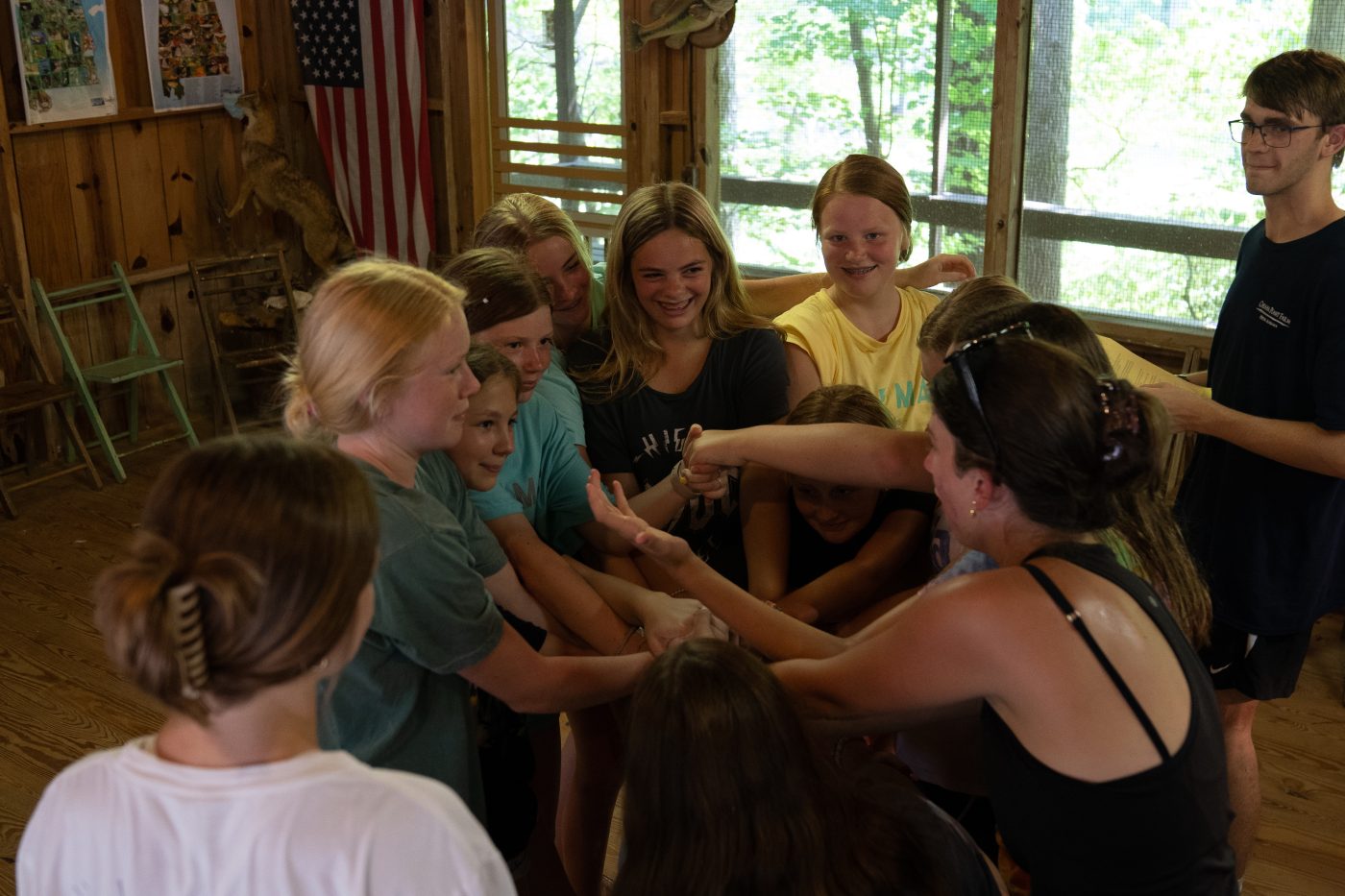 Archery
Today at Archery, we had the first ever Green and White Tournament. The Green Team was victorious with a score of 153-142. From the Green Team, Colin Gentle was the high scorer with a score of 38. From the White Team, Finley Montgomery was the high scorer with a score of 41.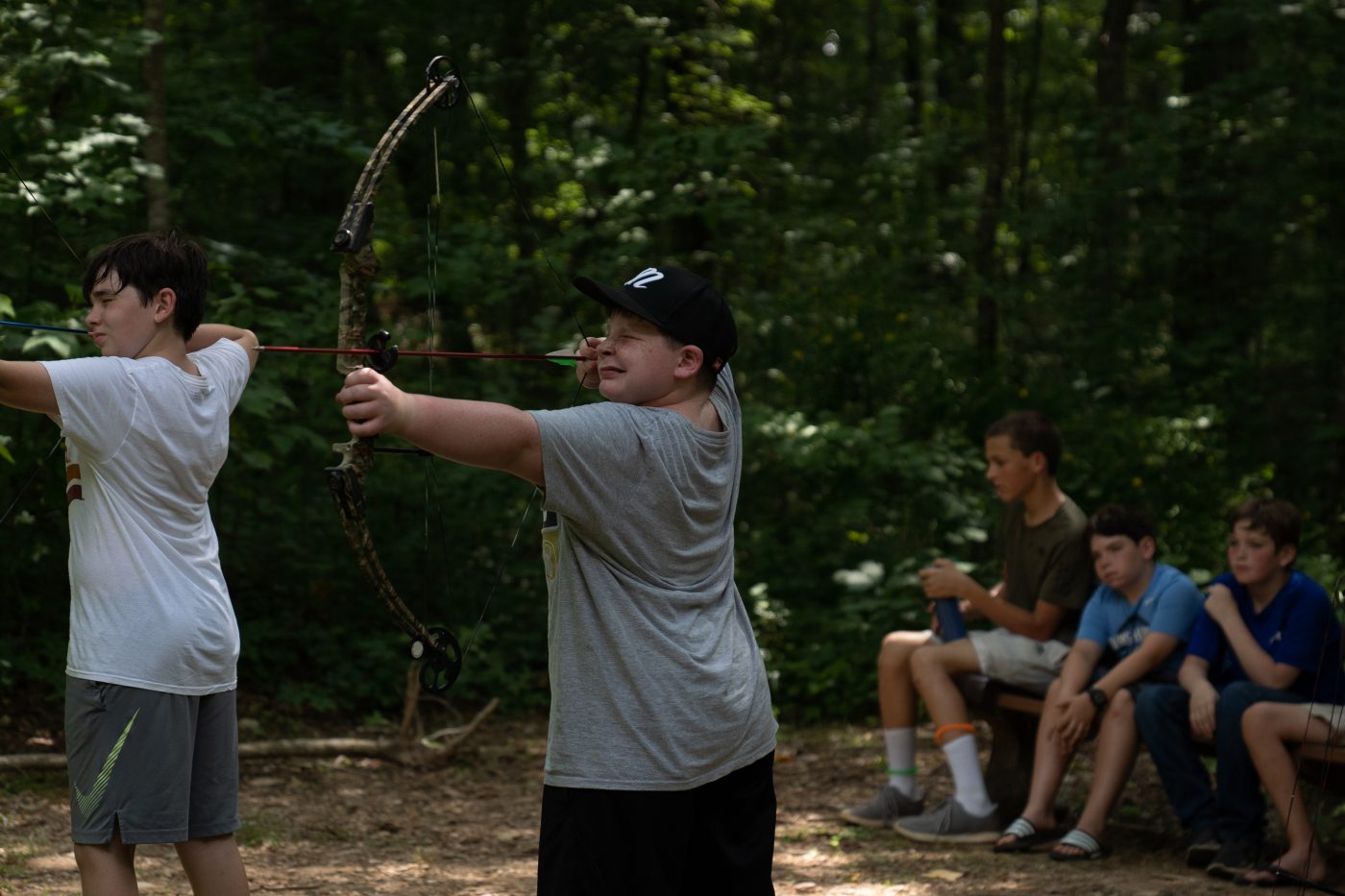 Bucking Bull
Today B-4 and Chinnabee came down to the Bull and Jett Gucker stayed on the longest with a time of 1 minute and 27 seconds!

The girls also came down to the Bull and Ella Martin stayed on the longest with a time of 2 minutes and 18 seconds!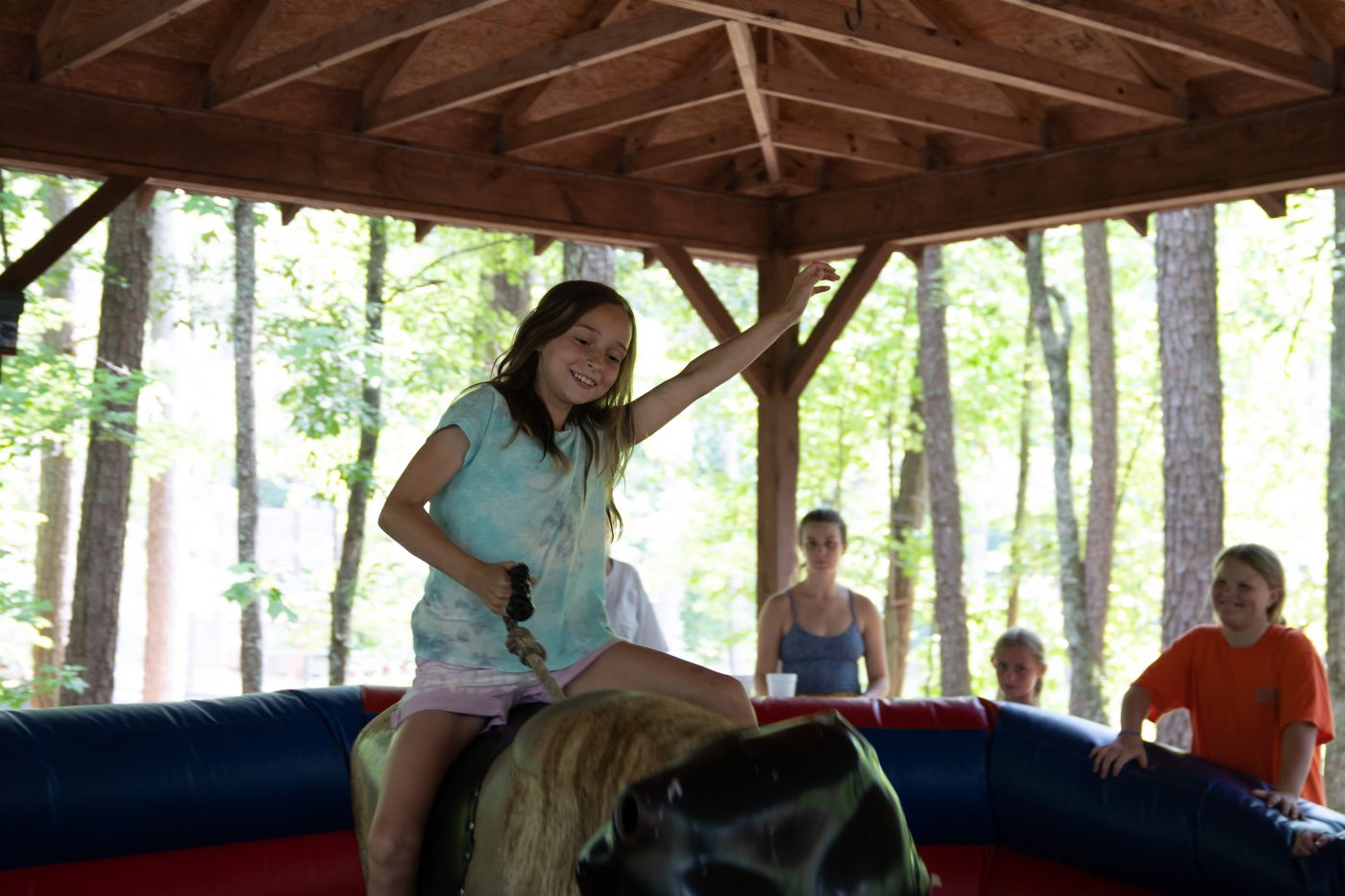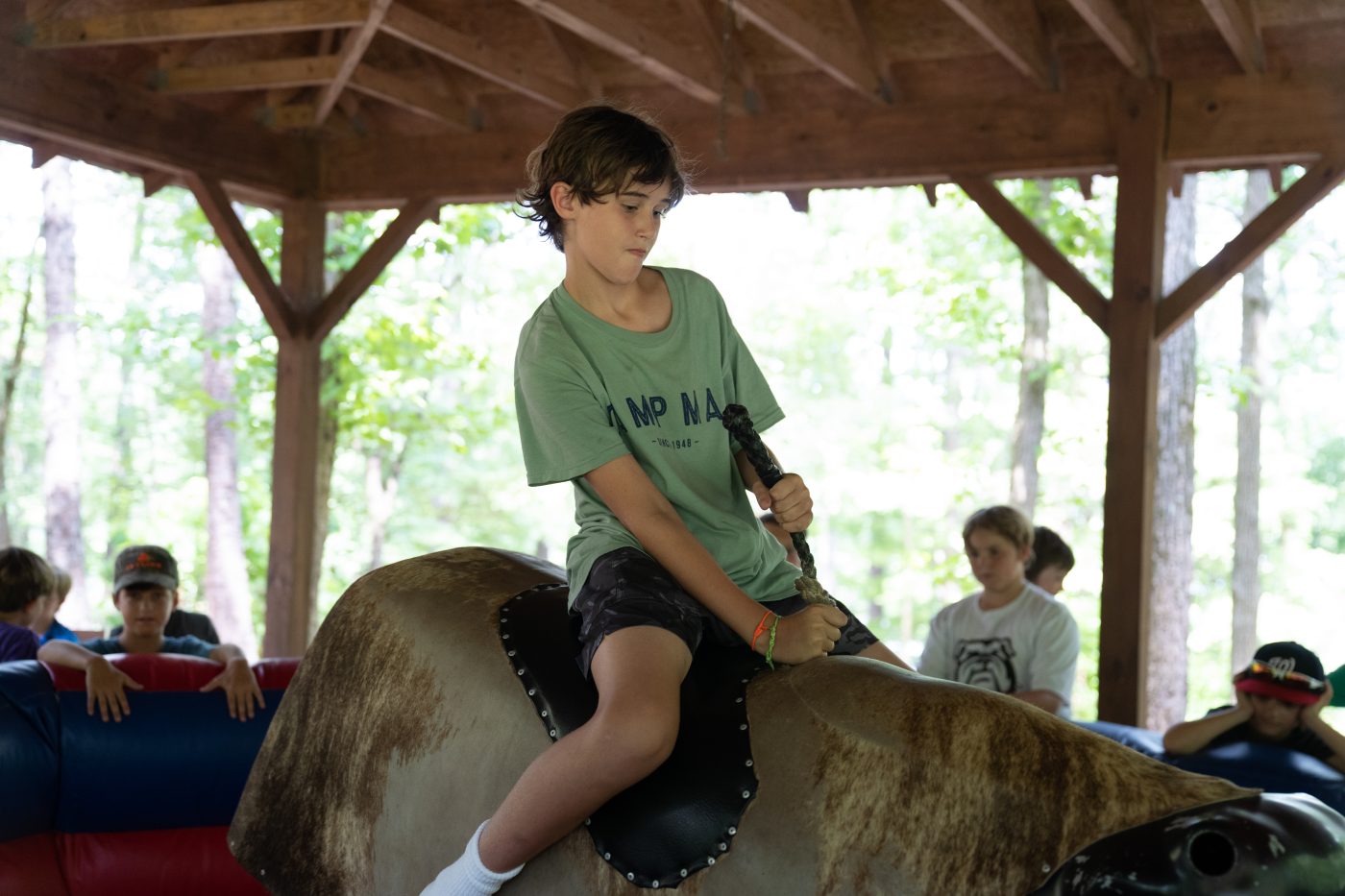 Mountain Biking
Today at Mountain Biking, we tried biking up Killer Hill and Hank Stone made it up the highest.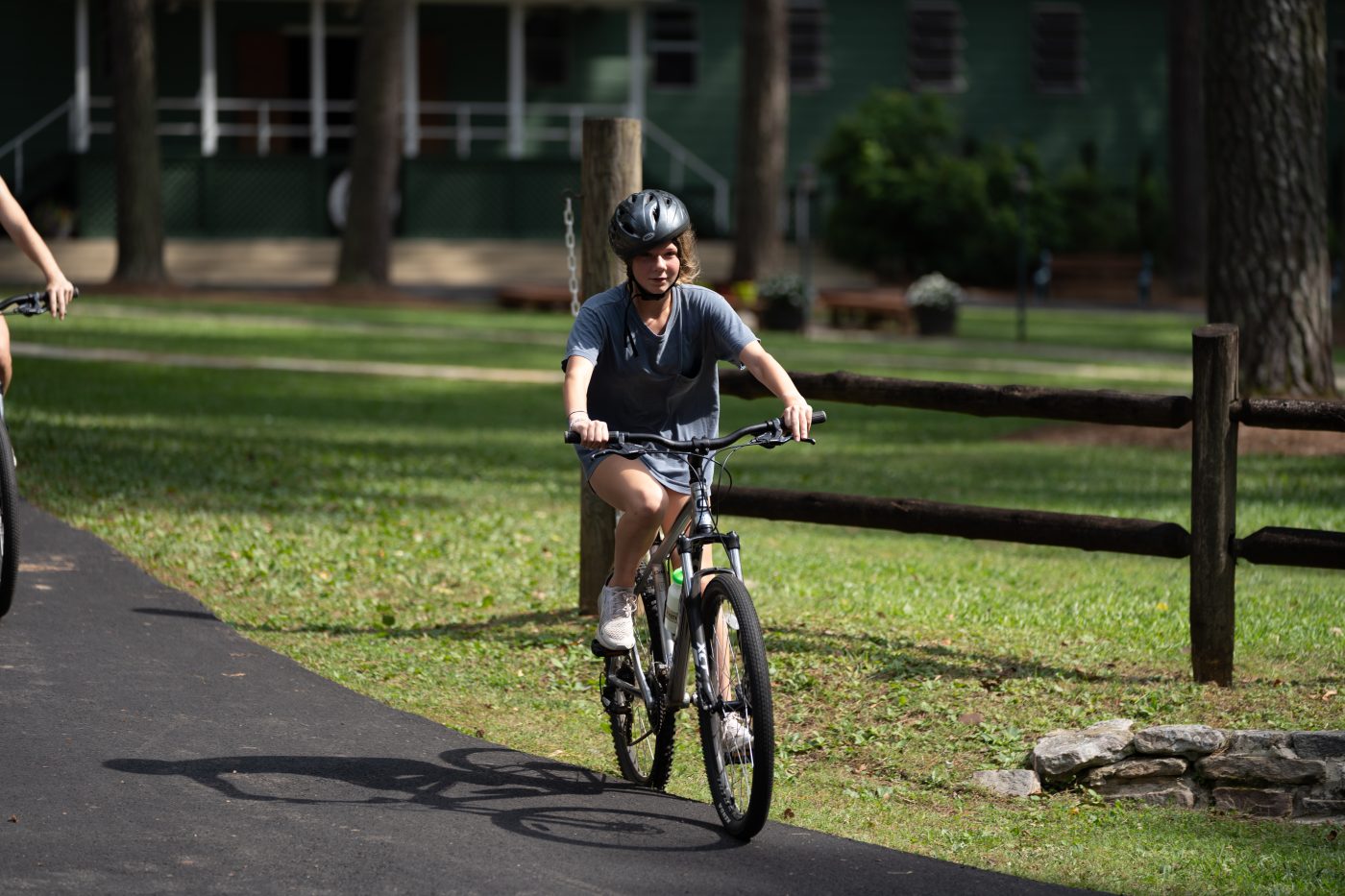 Advanced Power Boating
Today at Advanced Power Boating, we played a secret game of "Keep One Hand on the Throttle and One Hand on the Wheel at all Times… Please" and the winner was McGregor Tuten. The girls also played a secret game of "Keep One Hand on the Throttle and One Hand on the Wheel at all Times… Please" and they all won.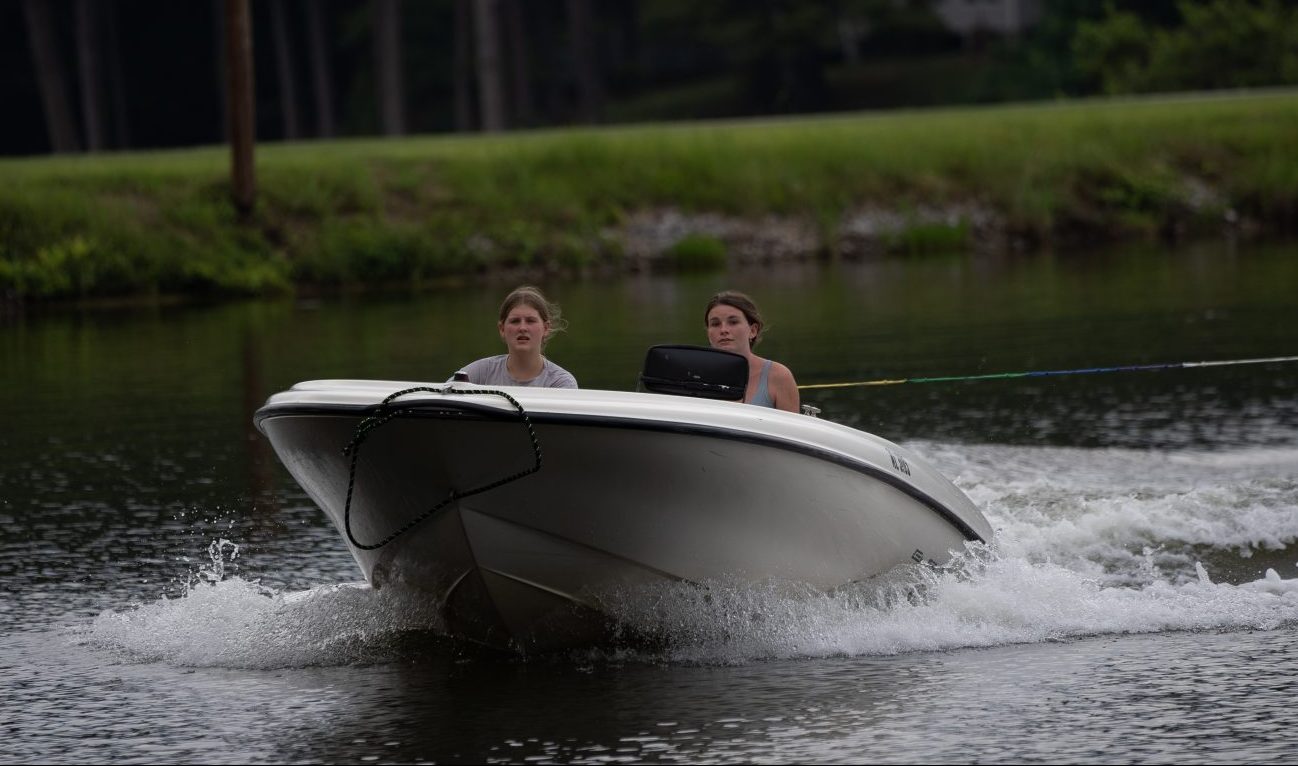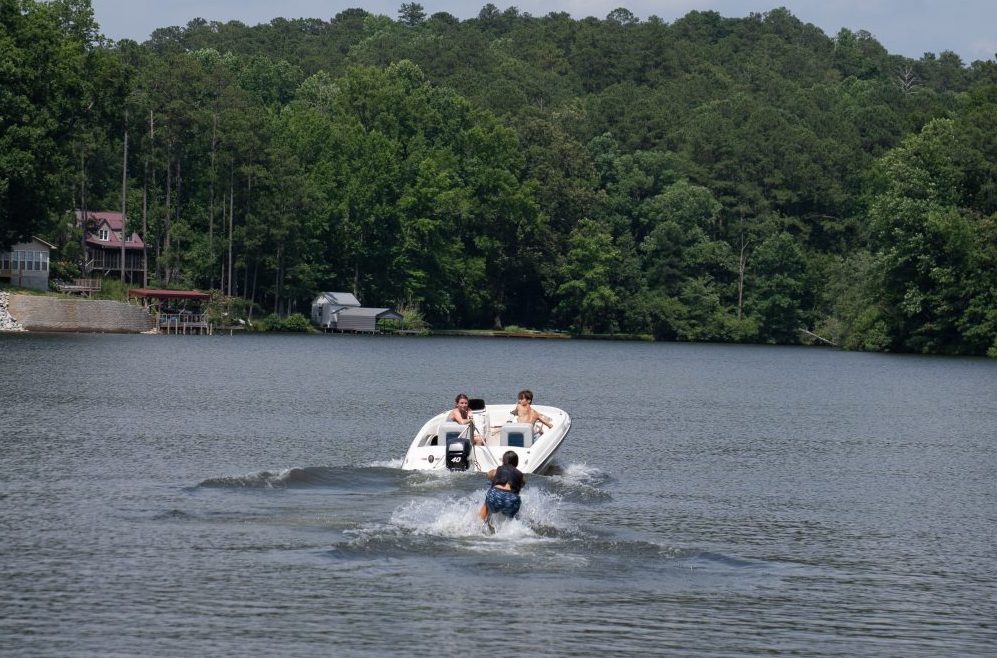 Putt-Putt
Today on the Camp Mac Green, we had Masters Qualifications. The 3 girls going to the Masters tomorrow are Maggie Moore, Fair Taylor, and Caroline Wyatt! We also had a few hole in ones today! Maggie Moore, Caroline Wyatt, and Fair Taylor all got one and Zoe Sweeney got 2.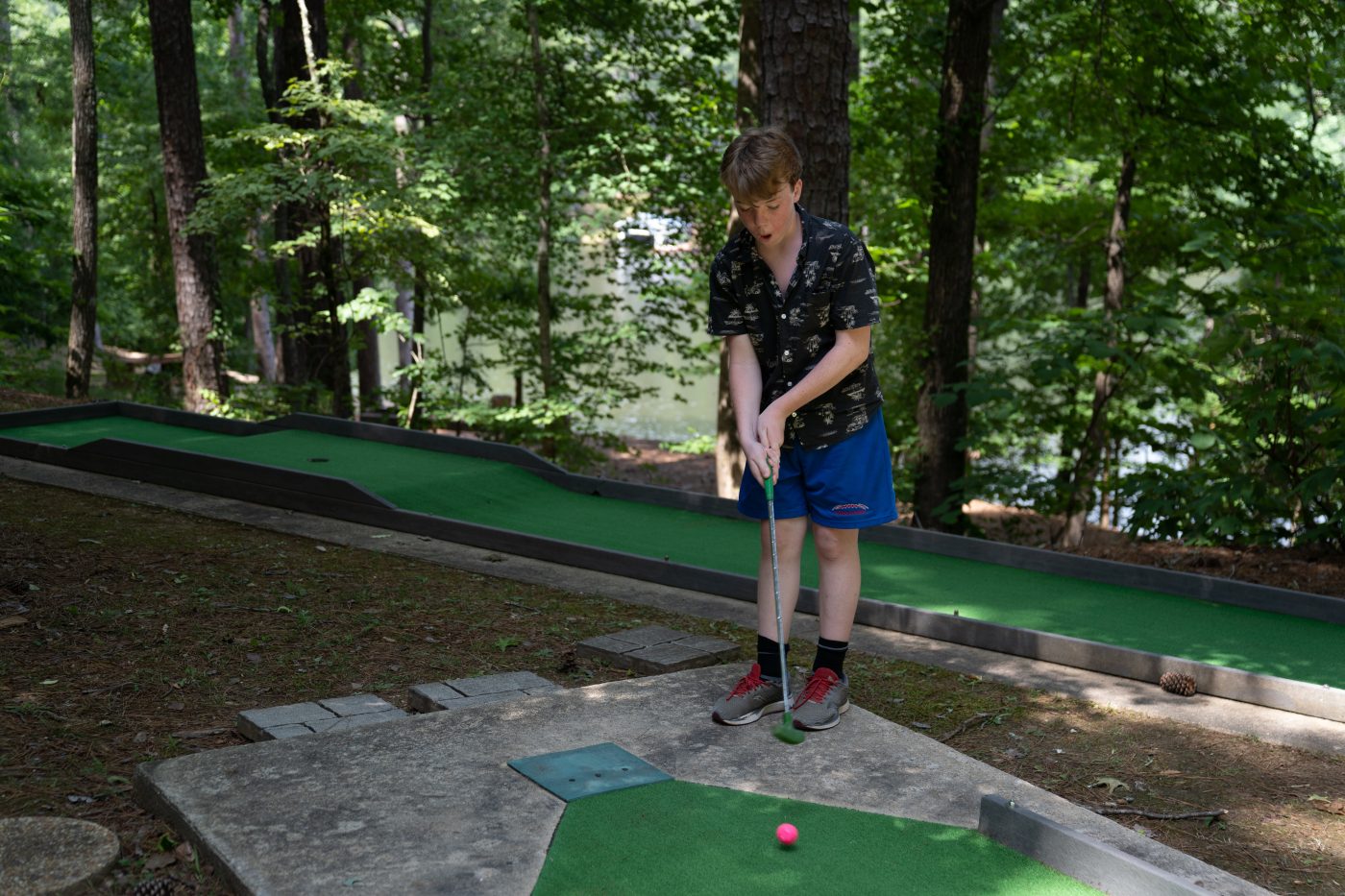 Fishing
Today at Fishing, the girls came down to the Old Camp Mac Fishing Hole and caught some fish. Mary Strom caught and kissed 2 Bluegill and Audrey Shepherd also caught 1 Bluegill.

Today for Electives, the boys also came down and caught some fish. Arthur Pouncy caught 1 fish, Pierson Kirk caught 1 fish, and Will Vosburg caught 1 fish and a turtle.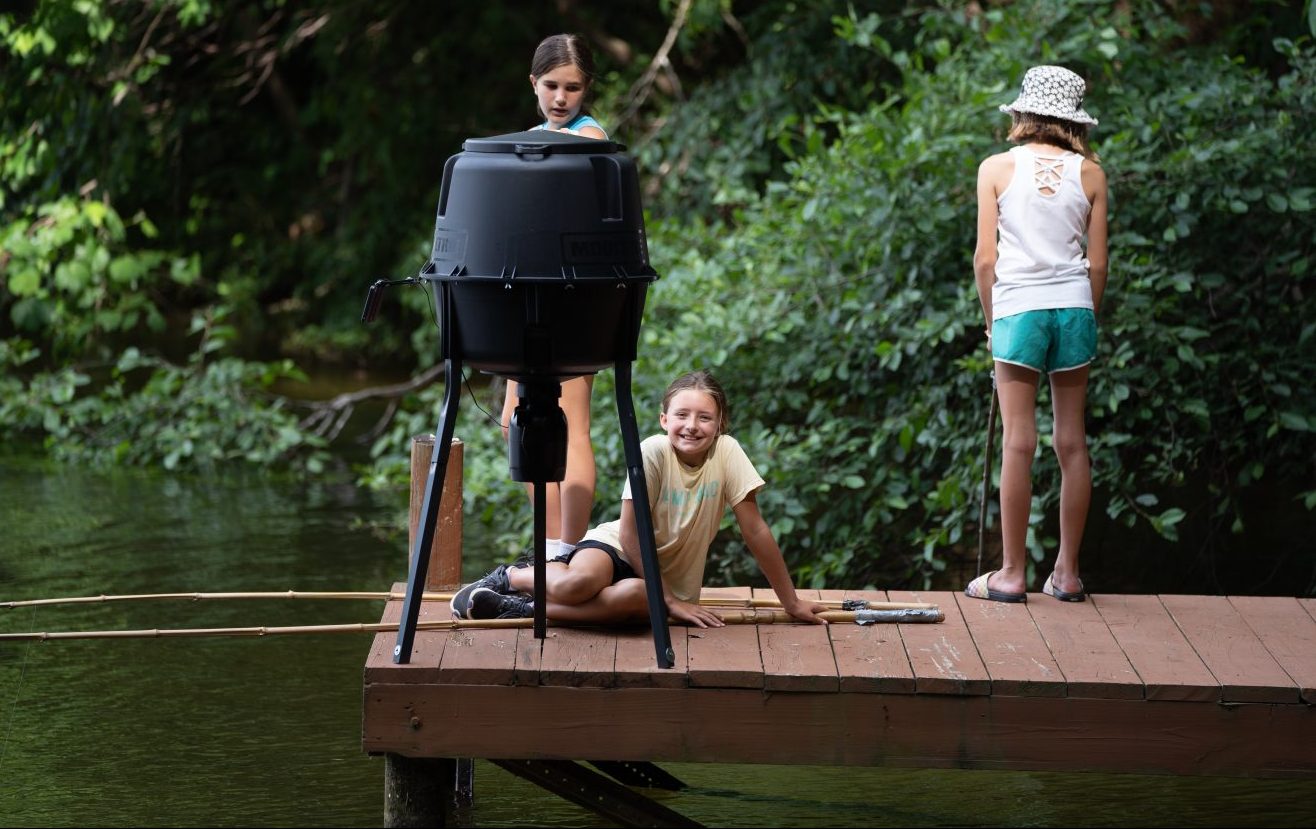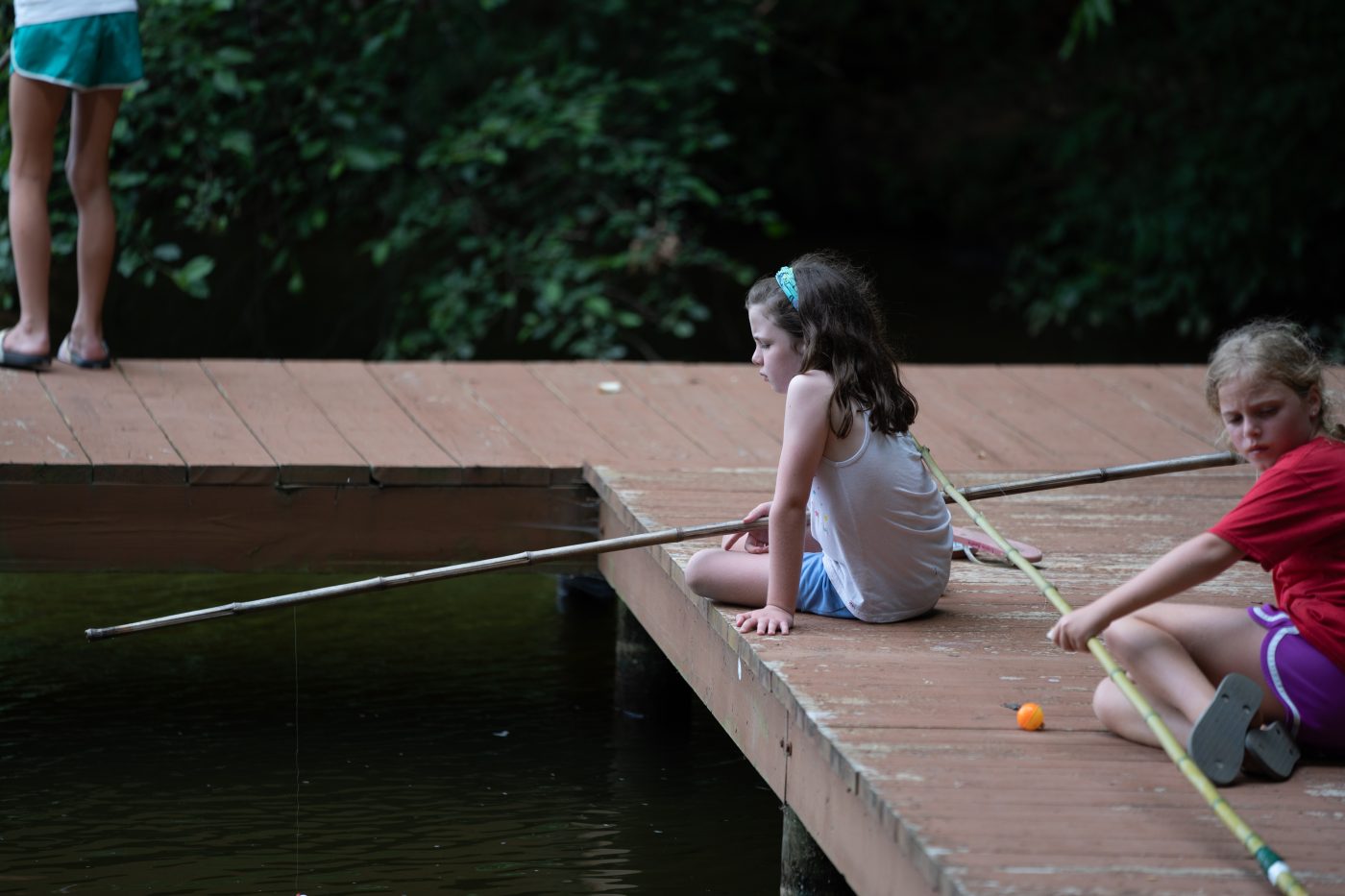 From the Dining Hall This morning, we had the famous Camp Mac Breakfast. For lunch, we had Ham Sandwiches with Toast, Potato Chips, and Chocolate Chip Cookies. And to end the day, we had Chicken Alfredo with Rolls, a Salad Bar, and Chocolate Cake.
Vespers
Emily Dunn gave our message tonight. Daily Bible Reading Ribbons were also awarded to 6-Day-Campers who read their bible every night while they were at camp.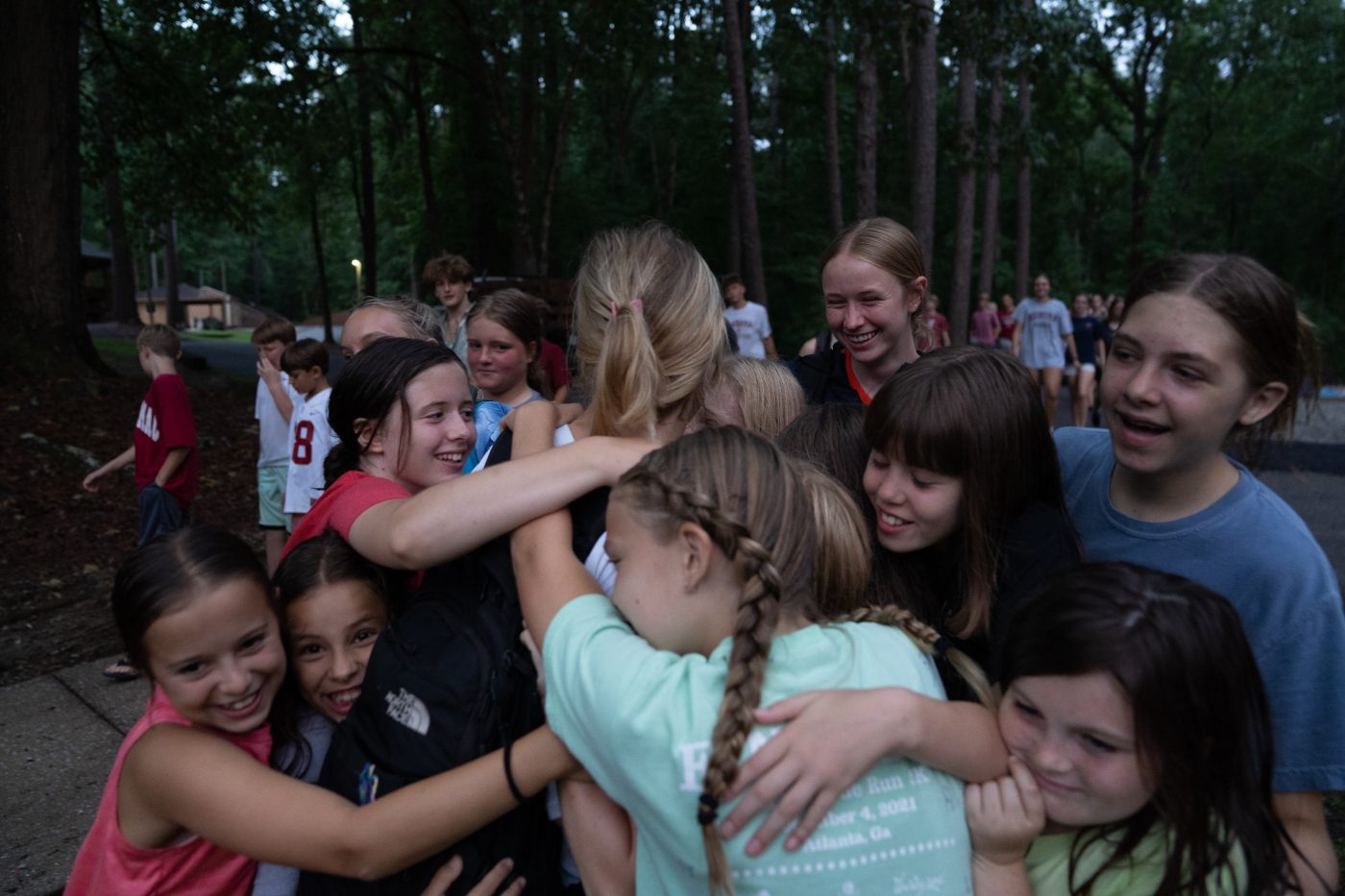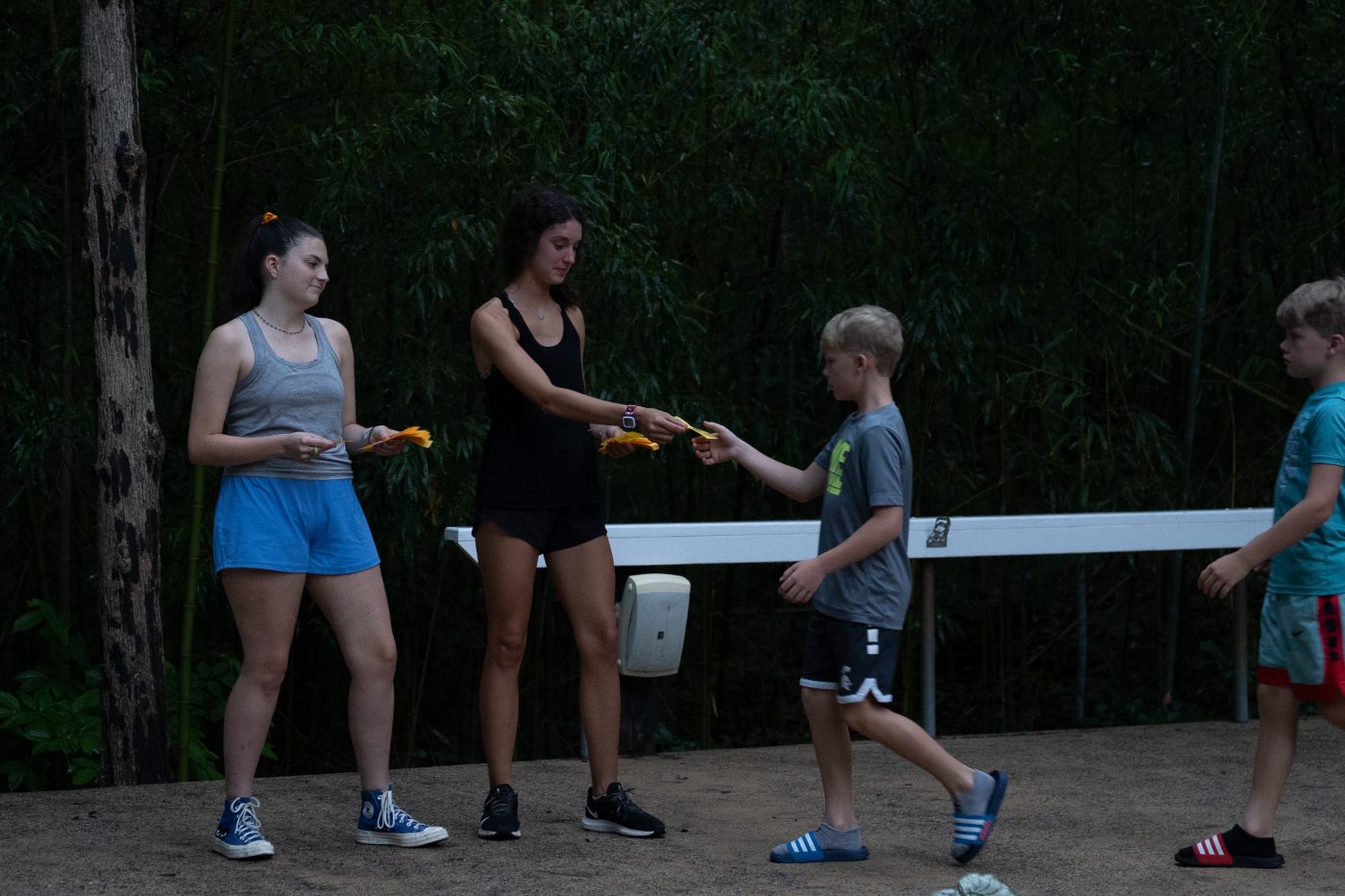 Tonight for Night Rec...
The Juniors had Courts and the Seniors had College Night!