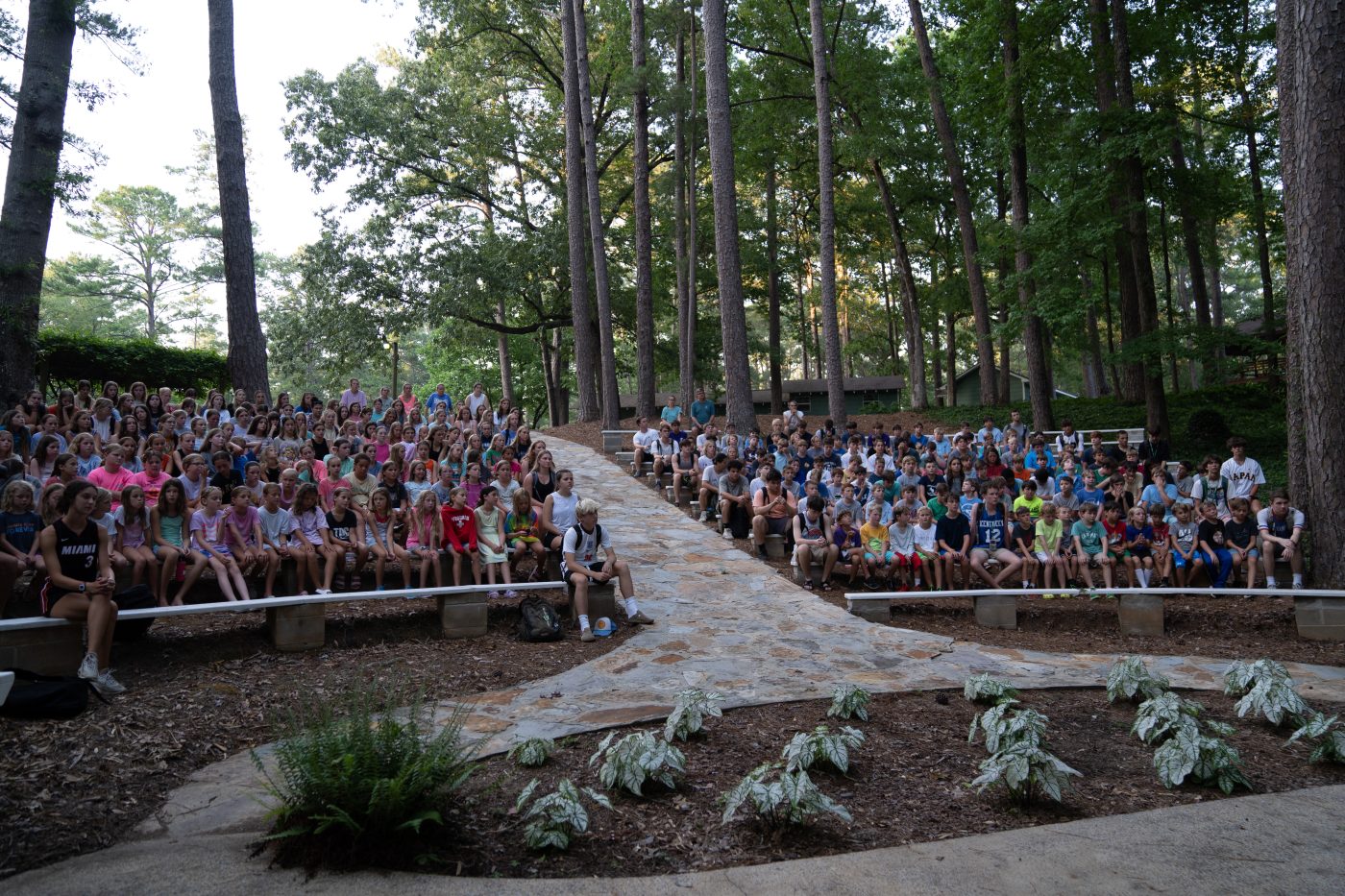 Morning Activities
Wilderness Skills
Today the 6 and 11 Day Campers came down and did some Frog Races. From the Drovers, Gigi Beale won with Lord Farquad. For the Wranglers, Ashely Dickson won with Mr. Toad. For the Dudes, Annie Carrington won with Lord Swimmington.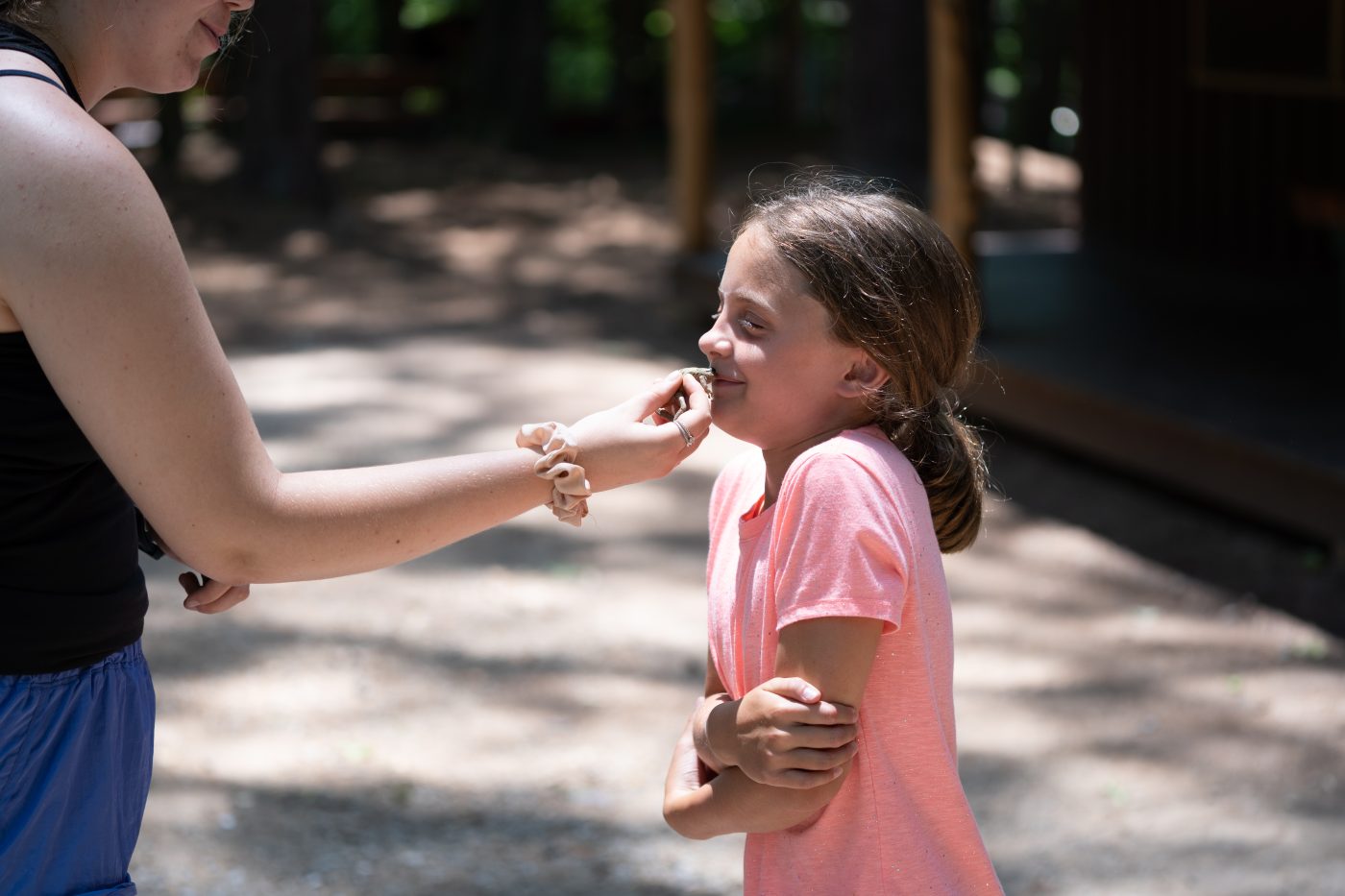 Swimming
Today at Swimming, the boys came and played some "Rat, Rabbit, Raccoon." From the Rookies, Hamp Ferguson won. From the Hotshots, Mason Lark won. Jeb Braxton won from JV and Hank Stone was the winner for Varsity.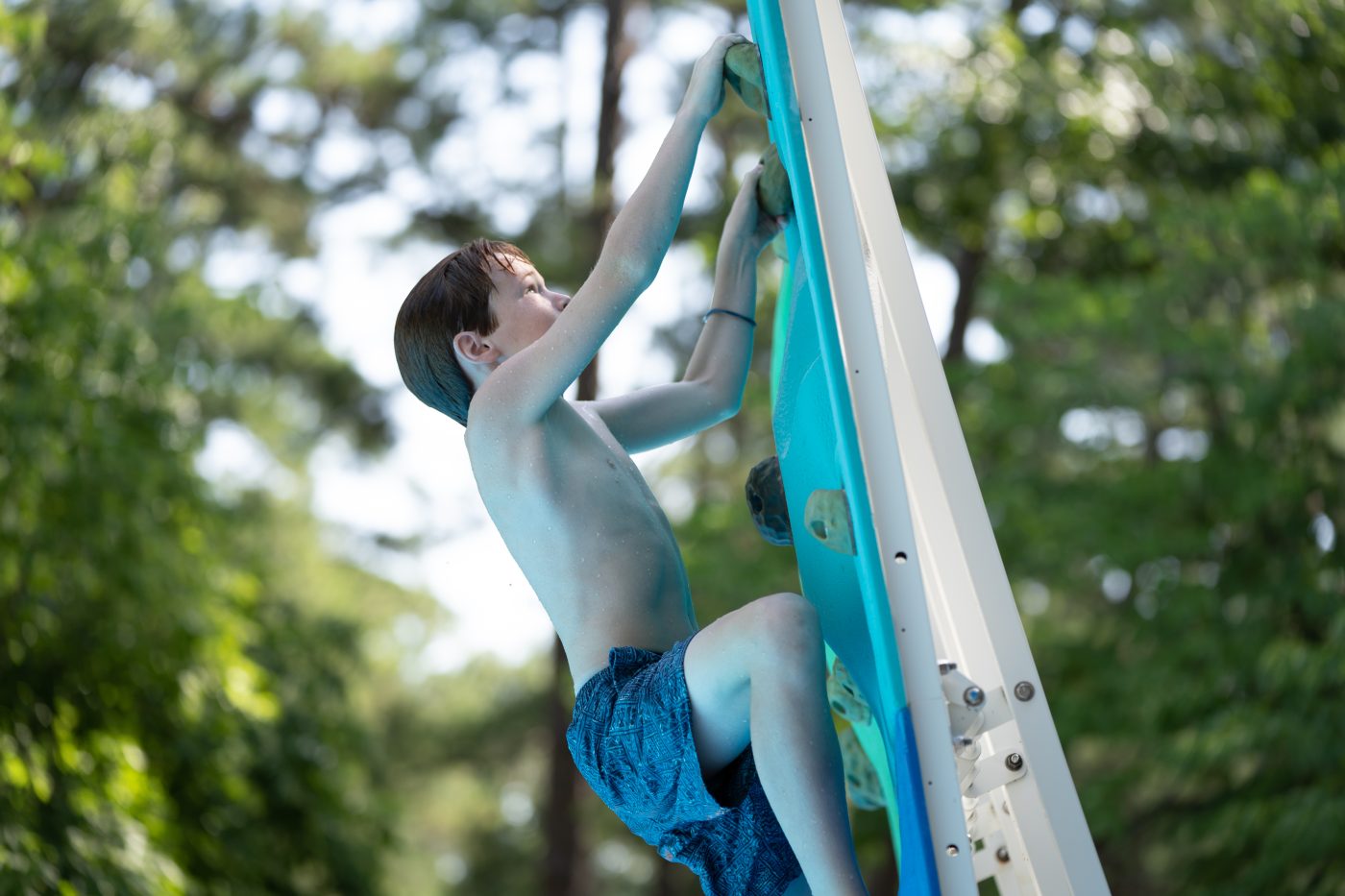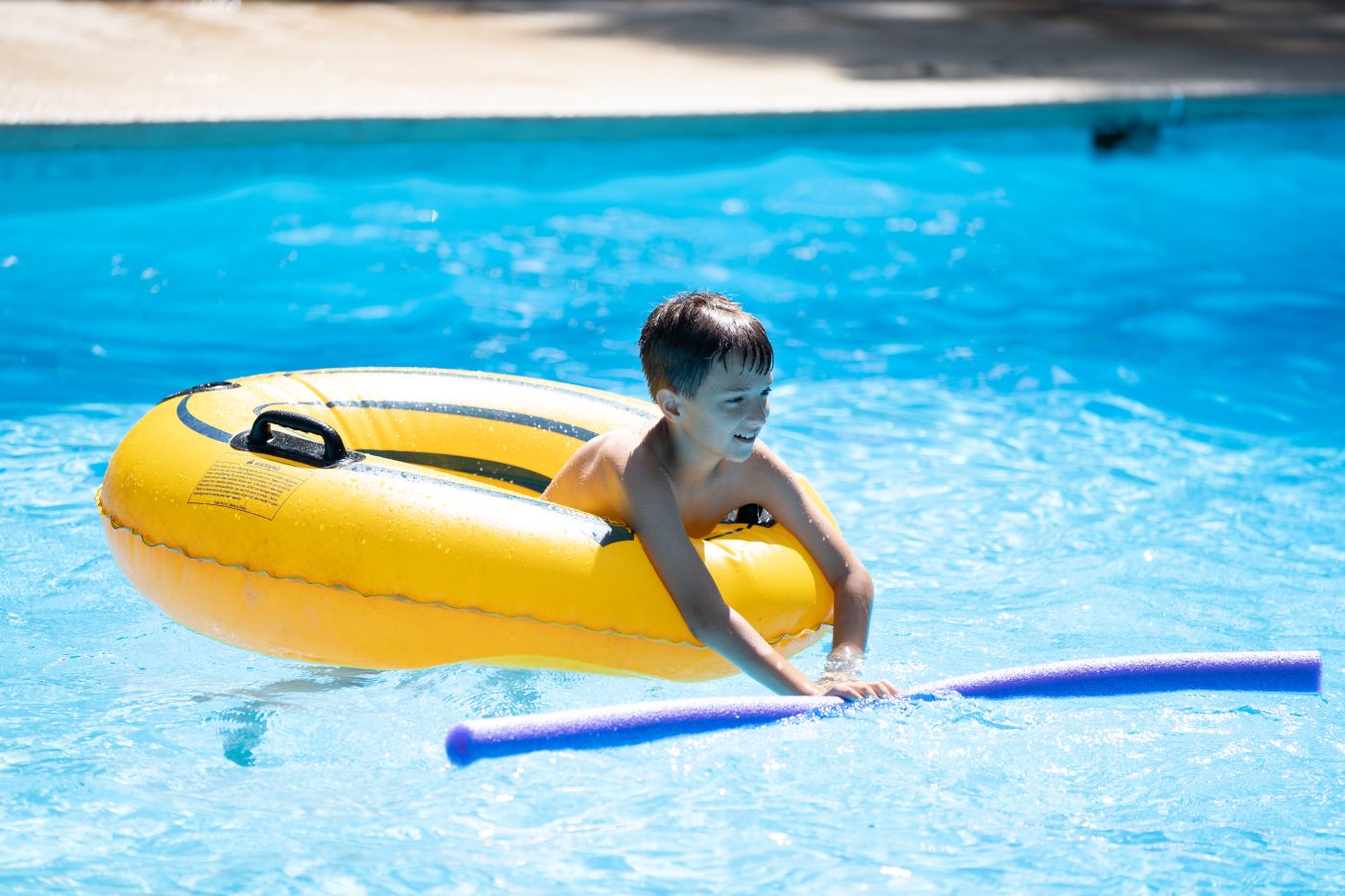 Fun and Games
Today at Fun and Games, the boys ran through the Inflatable Obstacle Course. In First Period, the Griddy Gang was soaked up by the Wet Water Gang. In Second Period, Graham's Graham Crackers were ate up by "Da Babies." In Third Period, The Crushers were crushed by Sig's Super Sonics. In Fourth Period, Charlie's Riz Gods were cooked by Fiedler's Filets. Today's winner of the "ratta-tatta-ratta-tatta win a big ole cowboy hatta" was Tucker Appleton!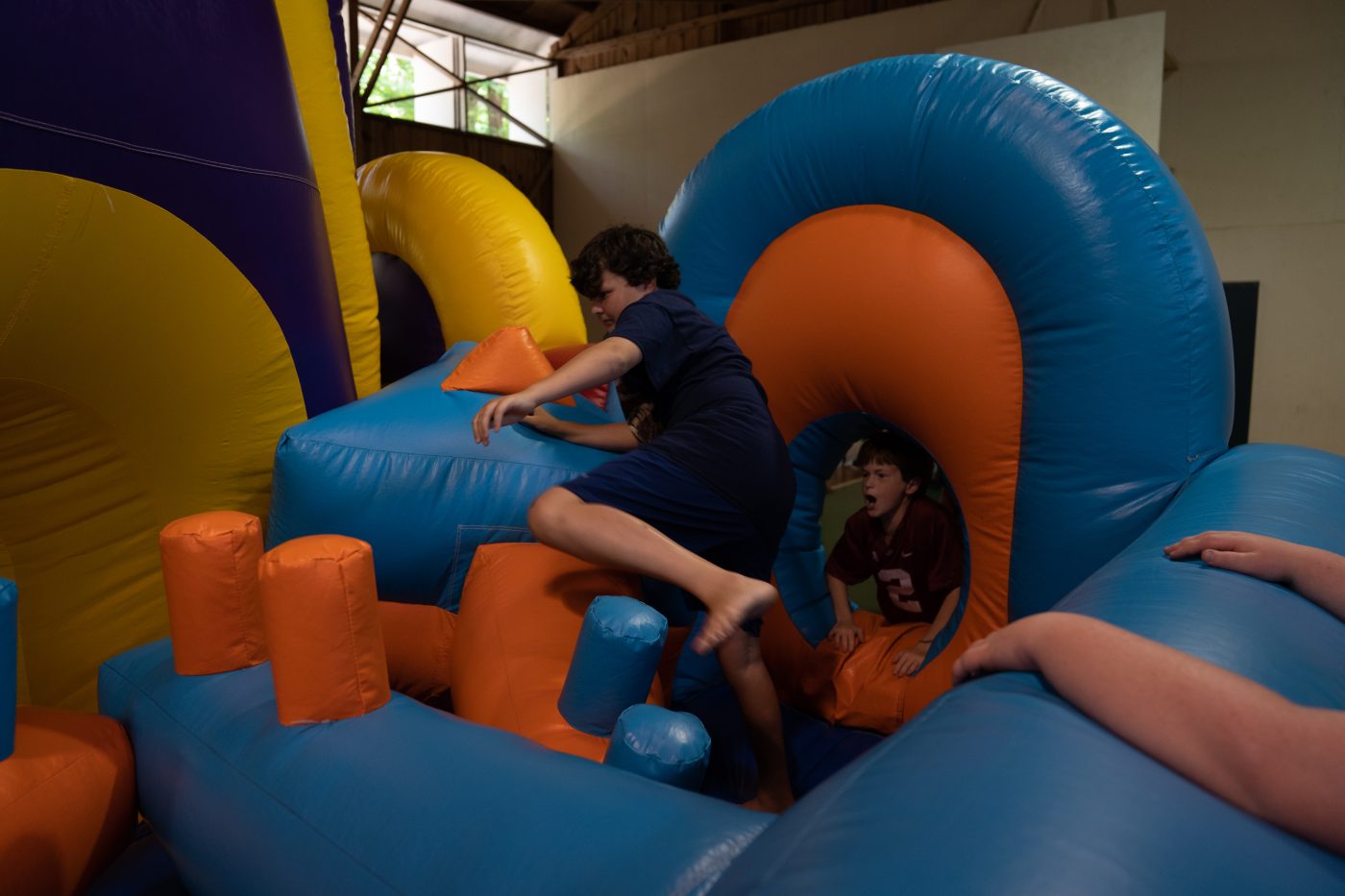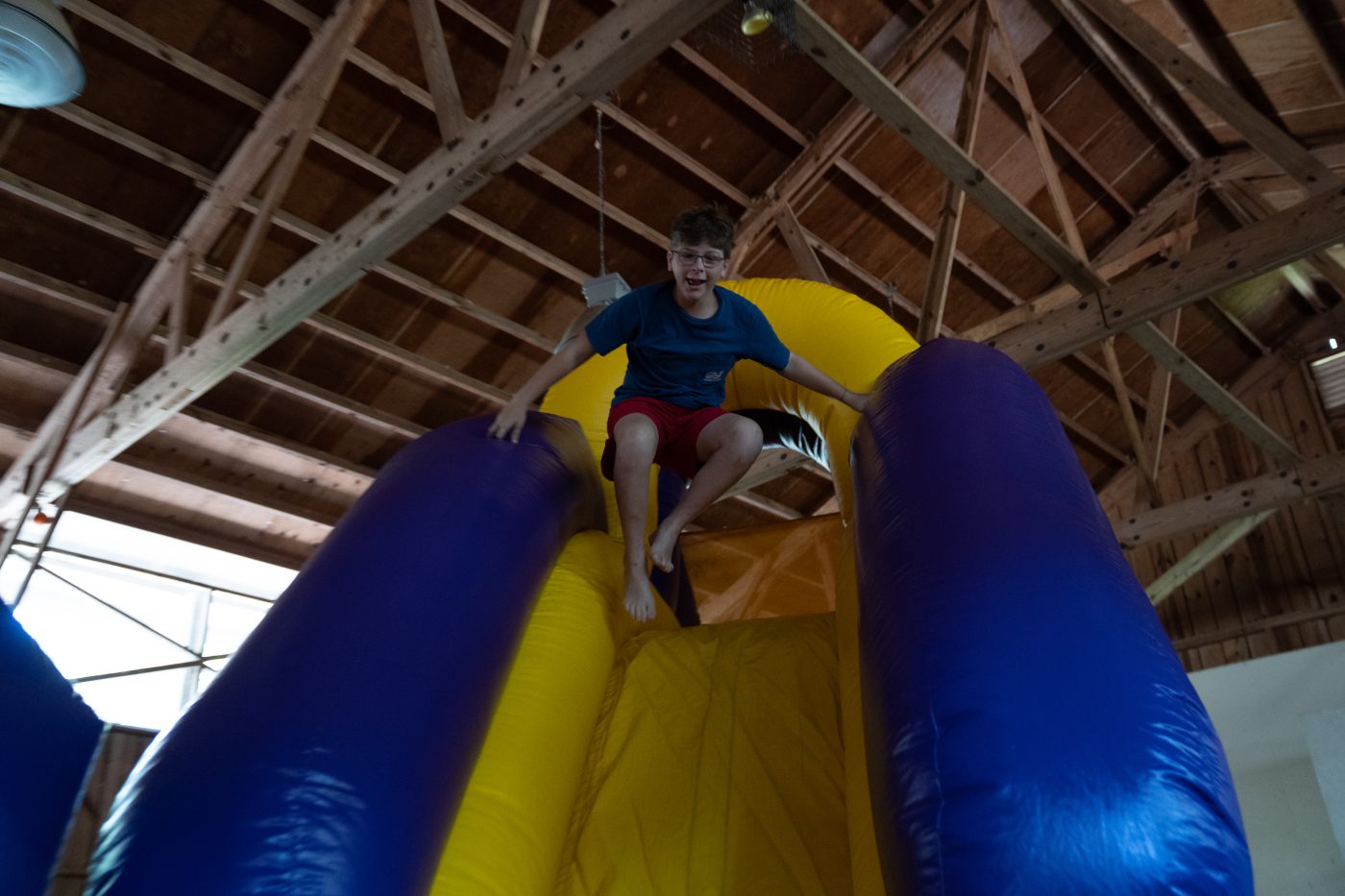 Team Sports
From JV, Fiedler's Fighters battled it out against Charlie's California Girls. Fiedler's Fighters came out on top, and the MVPs were Michael Brown and Jeb Braxton. From the Hotshots, The Banana Splits creamed the "Insert Name Here" in a cutthroat game of Kickball and the MVP was Eli Bowen. From Varsity, Mac's Trucks took Bruce's Children to school in a nail biting game of Softball and the MVP was Hails Austin. From the Rookies, Granny's Gang and Emily's Grandchildren both put in work, but the Granny's came out on top. The MVPs for the Rookies were Christian Gray and Chase Talmadge. Today's winner of the "winna winna chicken dinna" was Chase Talmadge!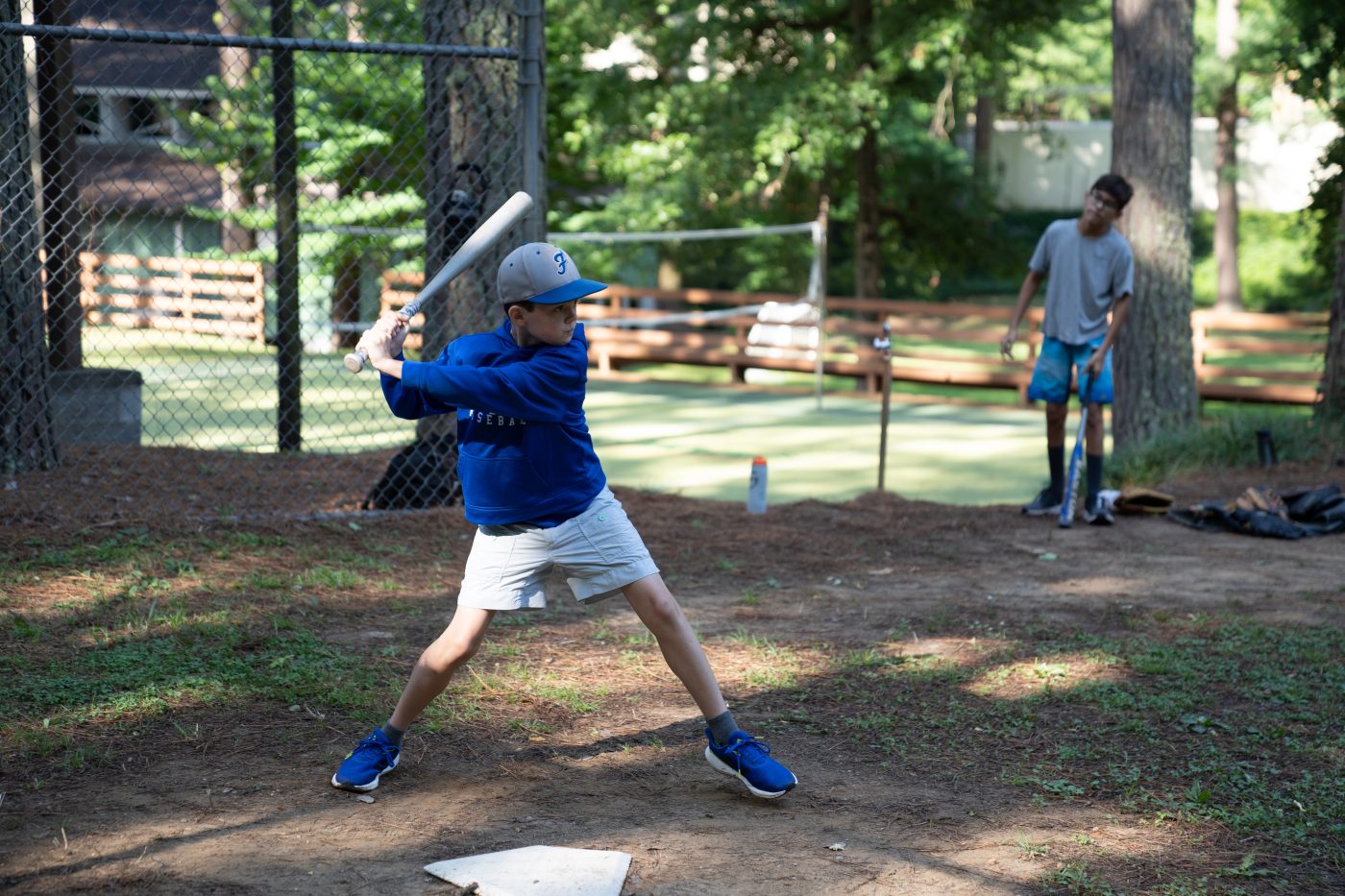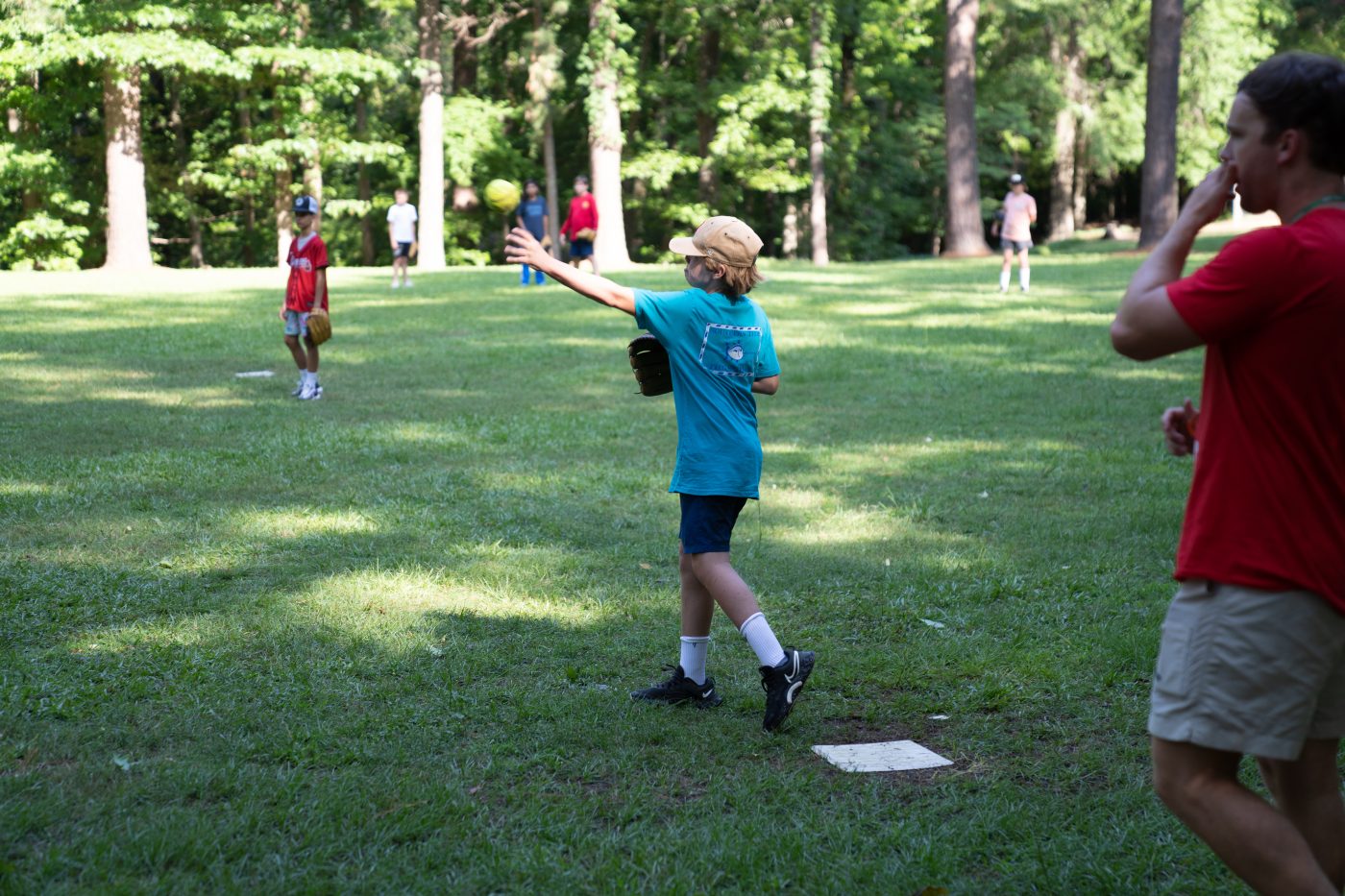 Skiing
Today at Upper Lake, the boys came and passed off some classes. Bruce Downey passed off 3rd Class Skiing, Hampton Long passed off 2nd Class Wakeboarding, and Stephen LeDoux got up on skis for the first time and passed off 3rd Class Skiing!

Today at Lower Lake, we also had some kids pass off classes and get up on skis. Jeb Braxton passed off 3rd Class Skiing, Lassiter Silsbee passed off 1st Class Kneeboarding, and Adam DePiano got up on skis for the first time!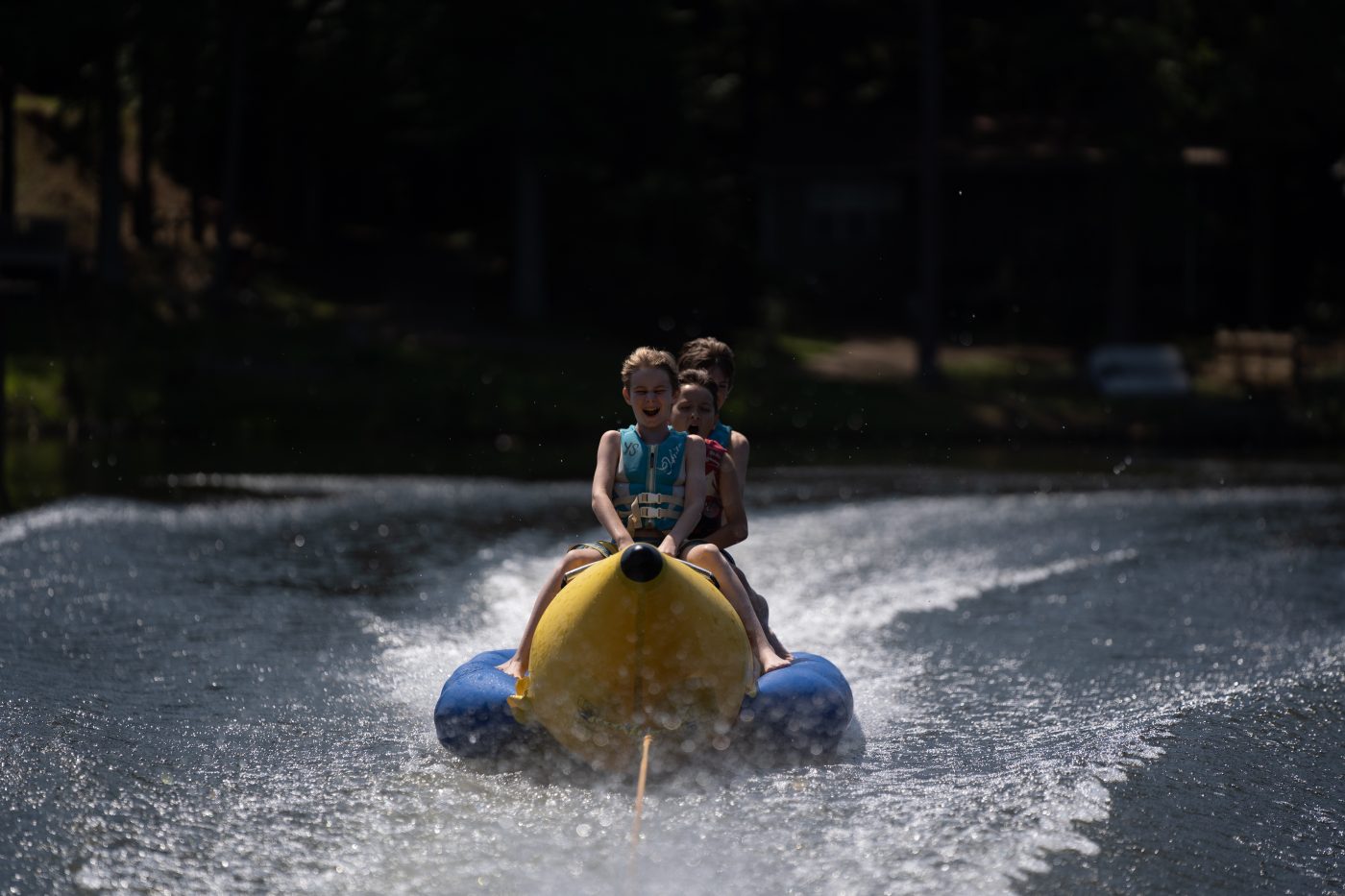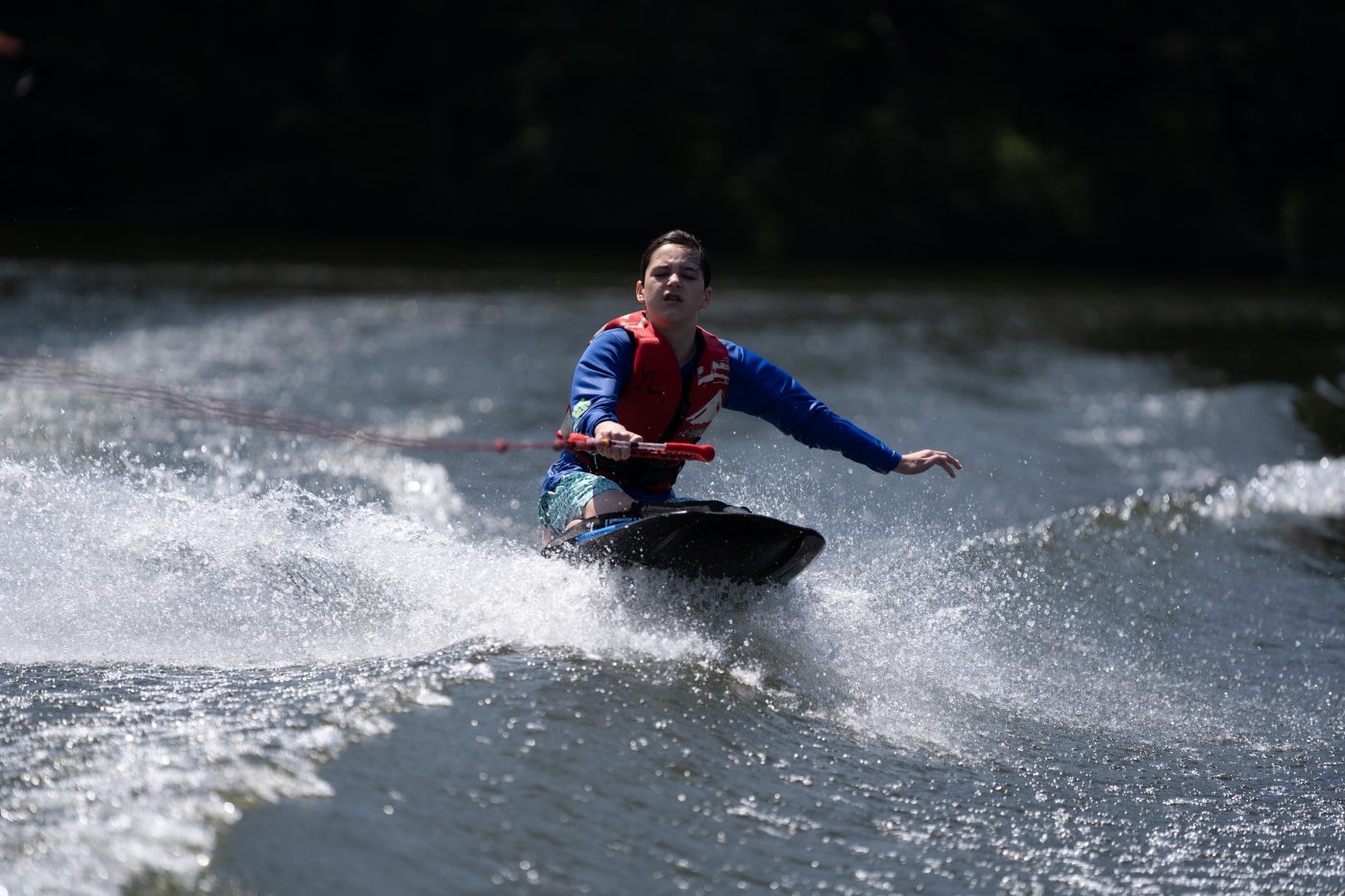 League Games
On the Sunny Court 1, Fiedler's Bananas easily unpeeled McNeill's Big Macs. From the Bananas, Joseph Reeves played like a perfectly ripe banana. From the Big Macs, Henry Frerman played like the legendary Happy Meal.

Today on Court 2, Gray's Anatomy crushed Sig's Silly Salmon in a close game of Volleyball. From the Anatomy, Rafa Johnson played like a young Meredith Gray and from the Salmon, Brock Wallace was the silliest salmon in the sea.

On the Humid Field 1, Charlie's Gnarly's took the dub in a tubular game of Kickball against Jimmy's Jacks. From the Gnarly's, Gage Keen played like a young Babe Ruth. From the Jocks, Finley Montgomery played radically.

On the Dusty Field 2, Boon's Big Ballers destroyed Collin's Bad News Bears in a sweaty game of Kickball. From the Ballers, Sam Taylor played like the biggest baller in camp. From the Bad News bears, Colton Kaiser played like the biggest bear in the pack.

In the Scorching Camp Mac Gymnasium, James' Giraffes defeated Zachary's Zesty Zebras in an intense game of Bombardment. From the Zebras, George Newman played immaculate. From the Giraffes, Hampton Long played like a world champ.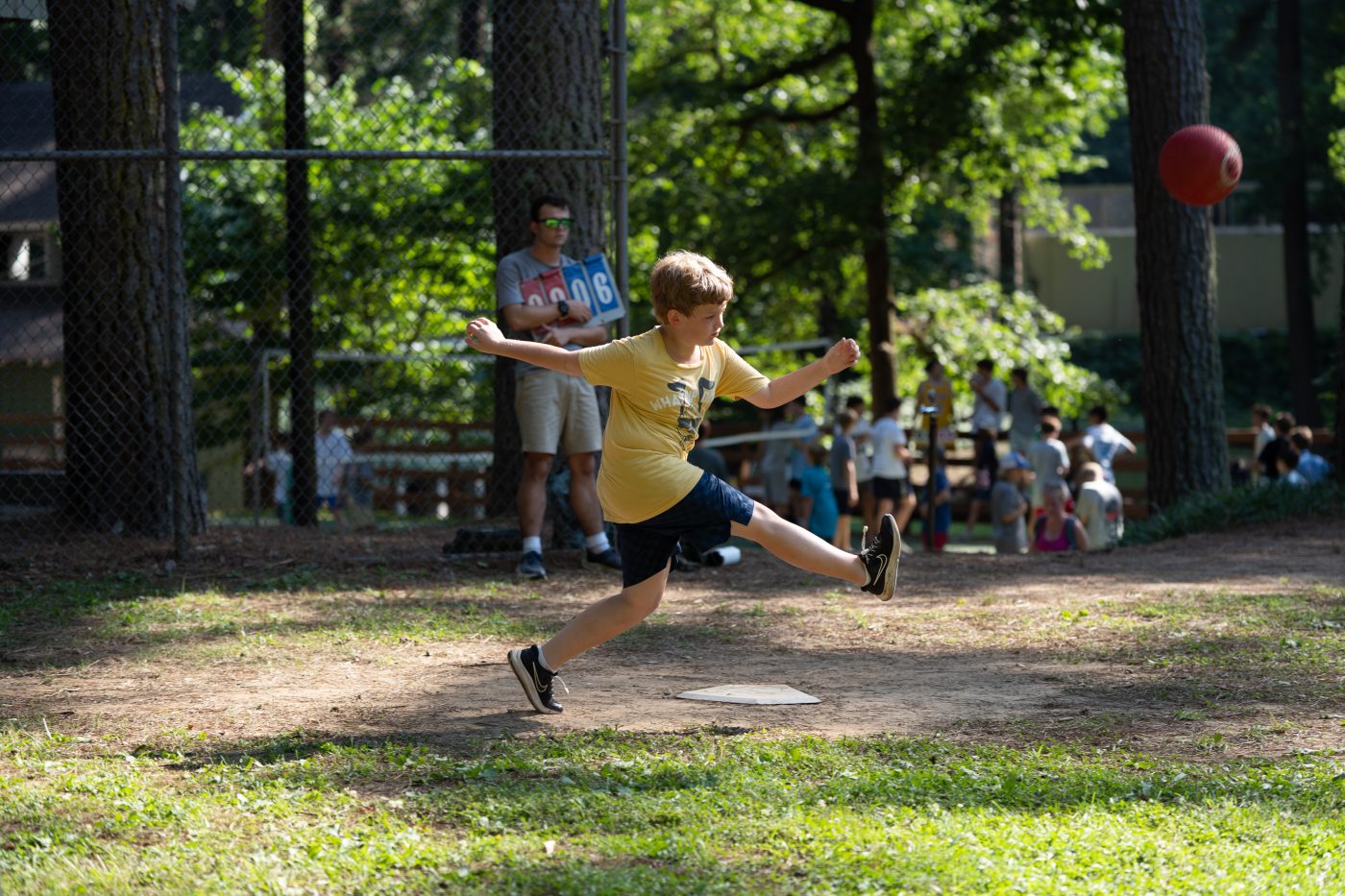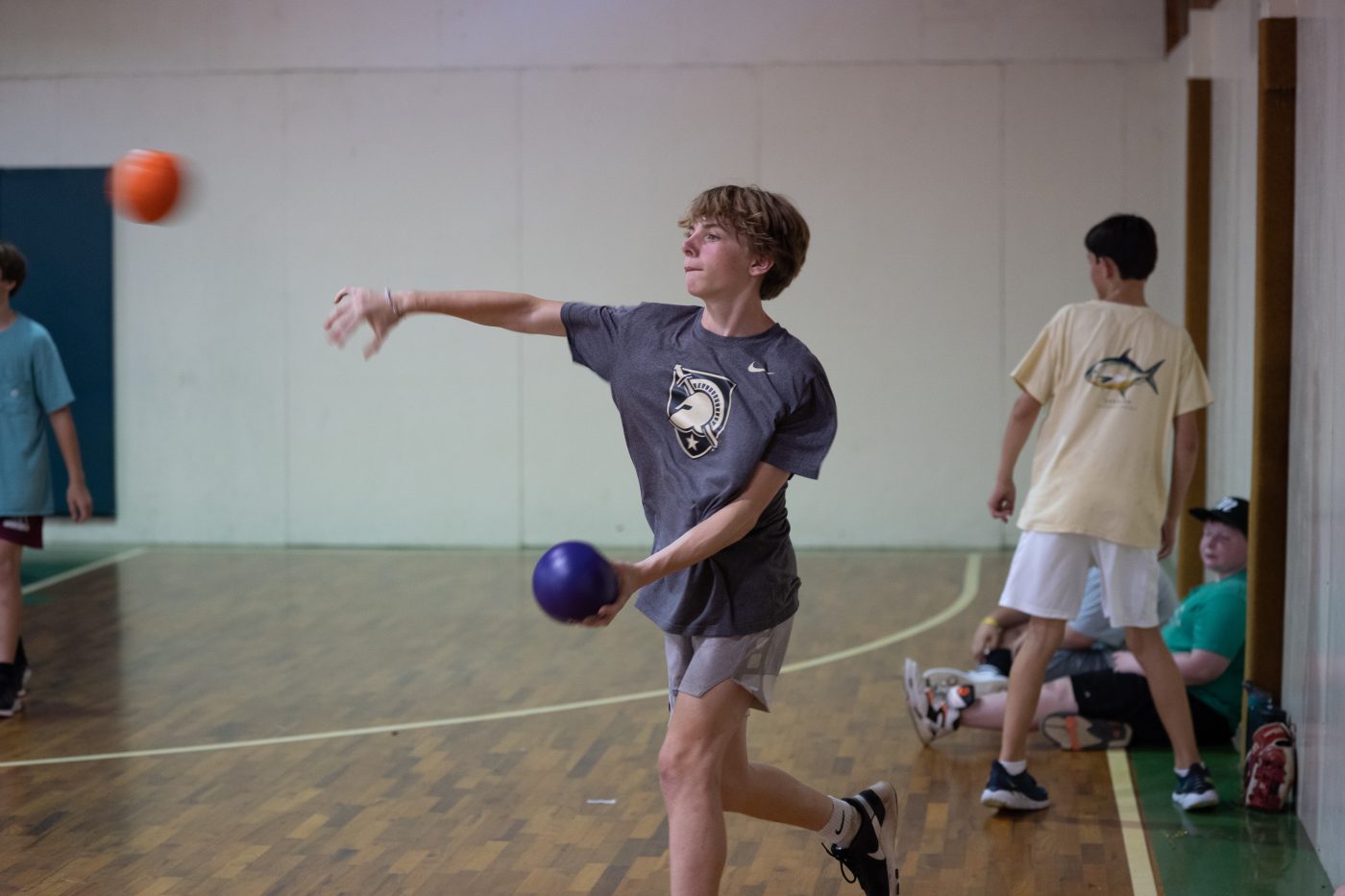 Cabin Time
Putt-Putt
Today the girls came down to the Camp Mac Green and had a great time. Appie McMurphy, Caroline Burris, Brooke Livermore, Eliza Reynolds, Lottie Gross, Charlotte Sellers, Cat Brown, Julia Vickery, Nellie Reynolds, Mallory Shaver, Emily Clark, and Essie McCloy all got Hole in Ones.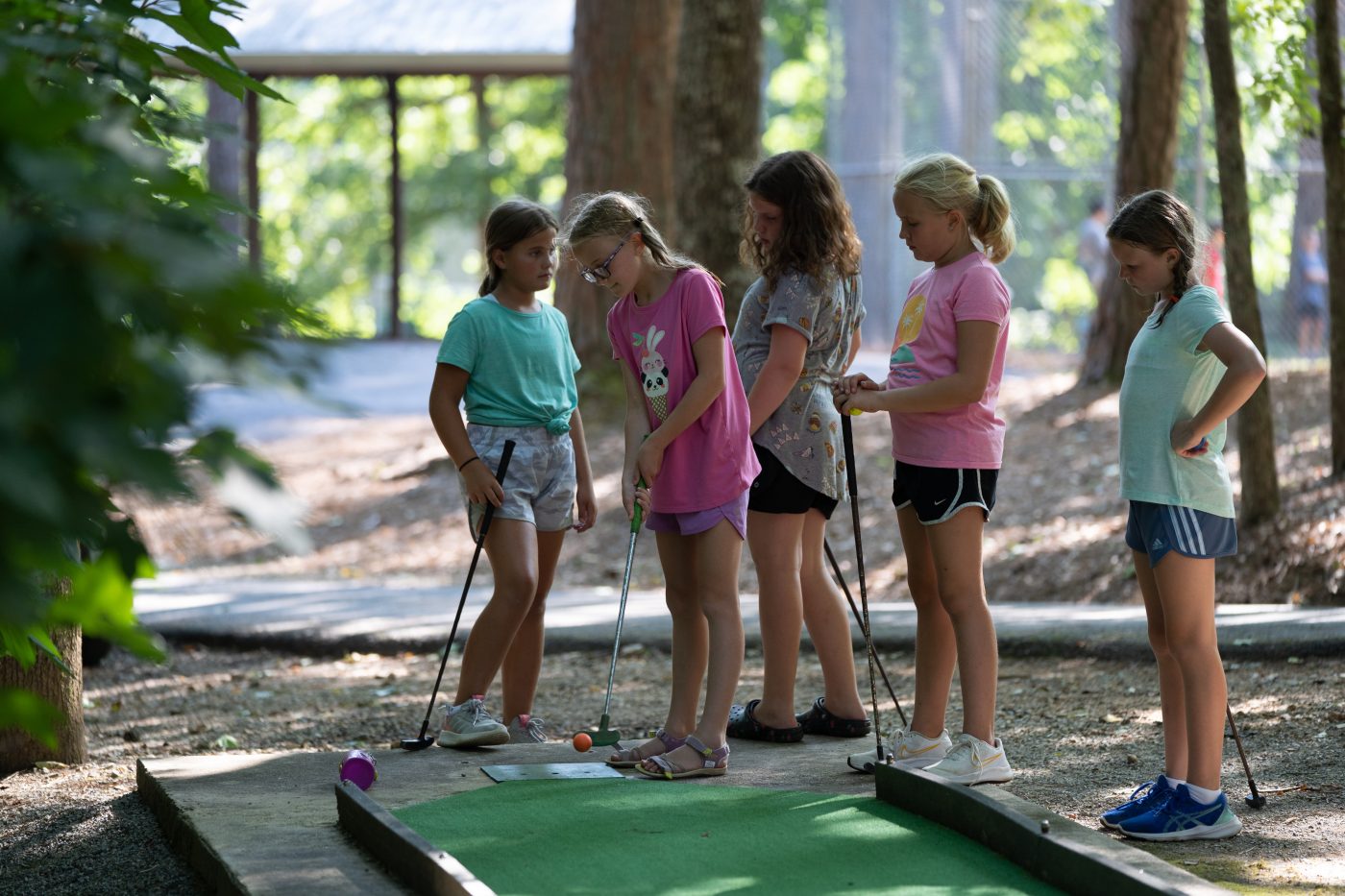 Electives
Tramps
Today for Electives, the boys came down to Tramps and James Mitchell passed off Second Class.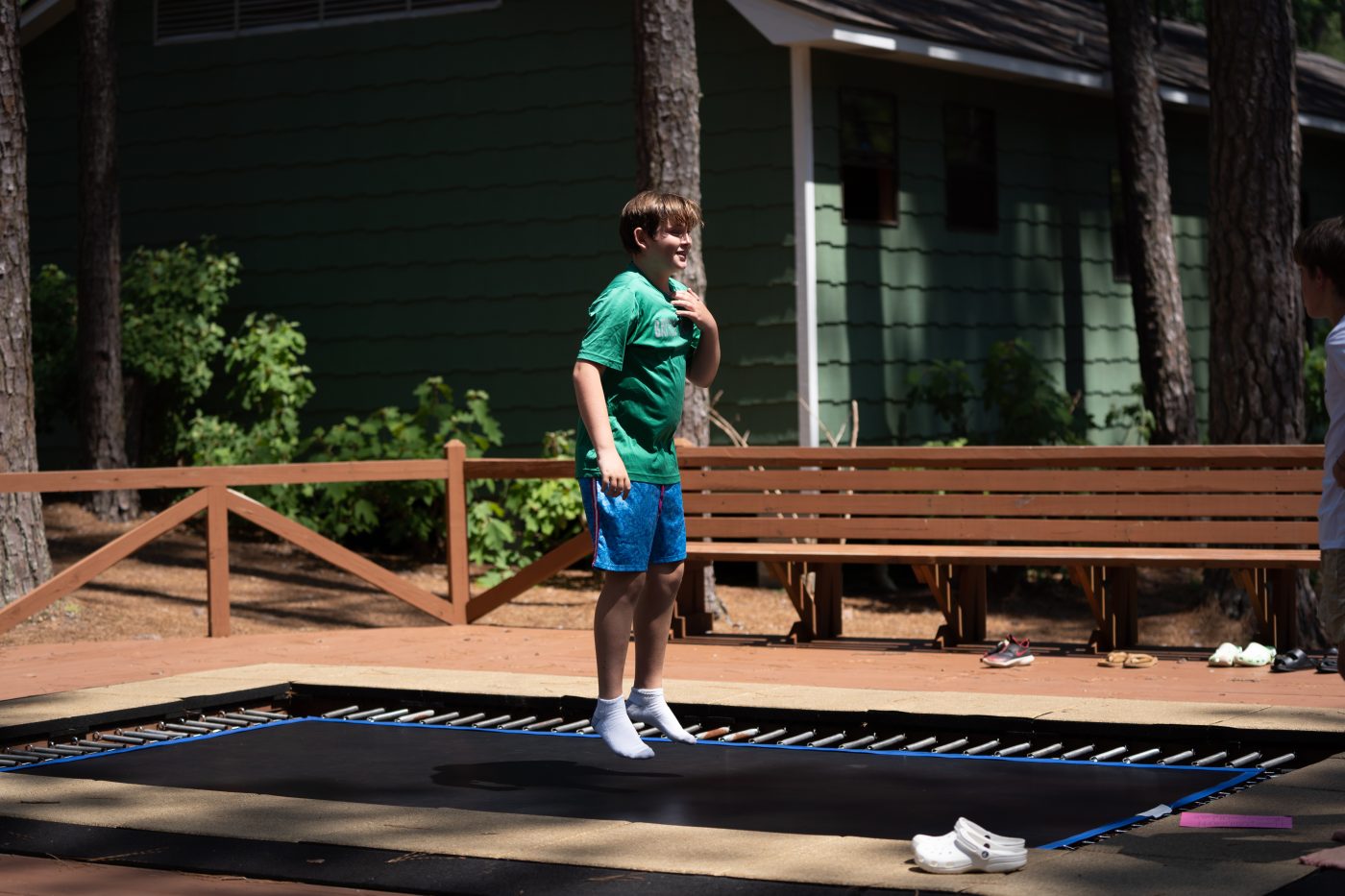 Tennis
Today at Girls Tennis, Rylie Andrews and Anne Margaret Wilkinson won Cricket in the Cage.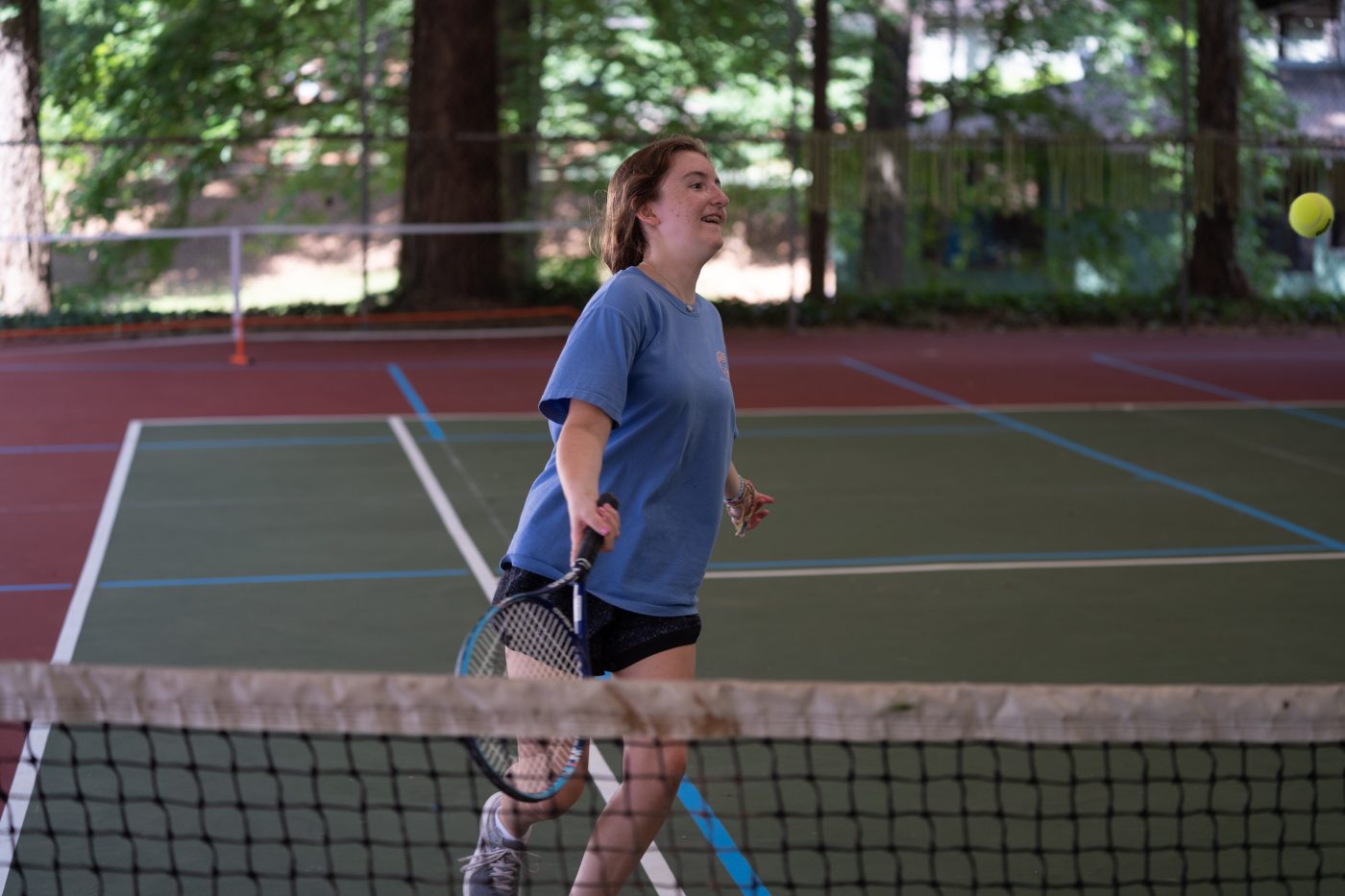 Advanced Power Boating
Today at Advanced Power Boating, we had a competition to see who could drive the best lap around Upper Lake. From the boys, the best lap went to Mac Marston and from the girls, Sarah Neal DePiano had the best lap.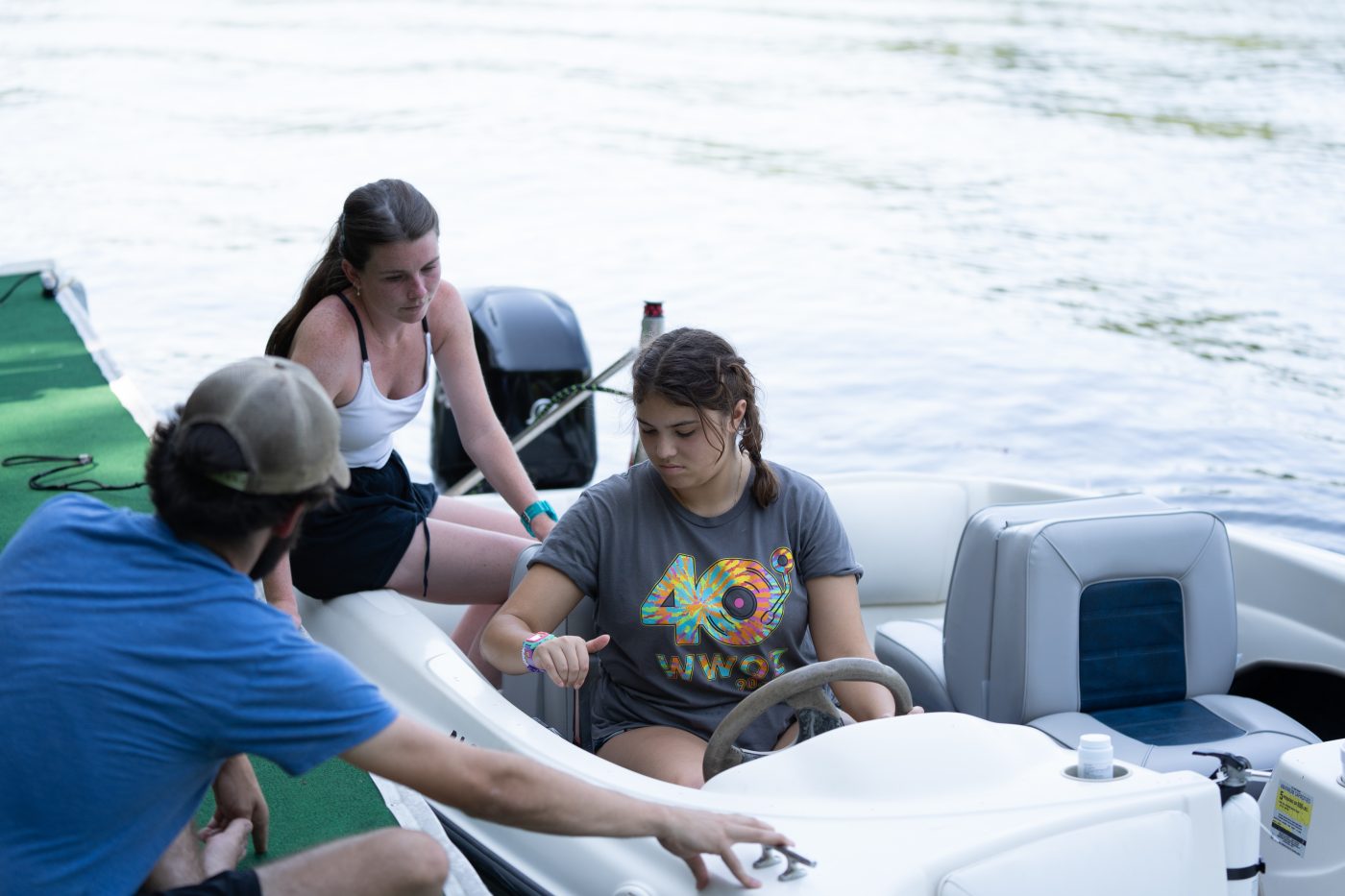 Putt-Putt
Today for Electives, the boys came down and played some Putt-Putt. Everyone hit a Hole in One! John Clark Gentle got 1. Liles Garrett, Brock Wallace, and Jackson Parker each got 2. Ledge Searcy and Robert Strange each got 7! Robert Strange also won the Dropout Contest.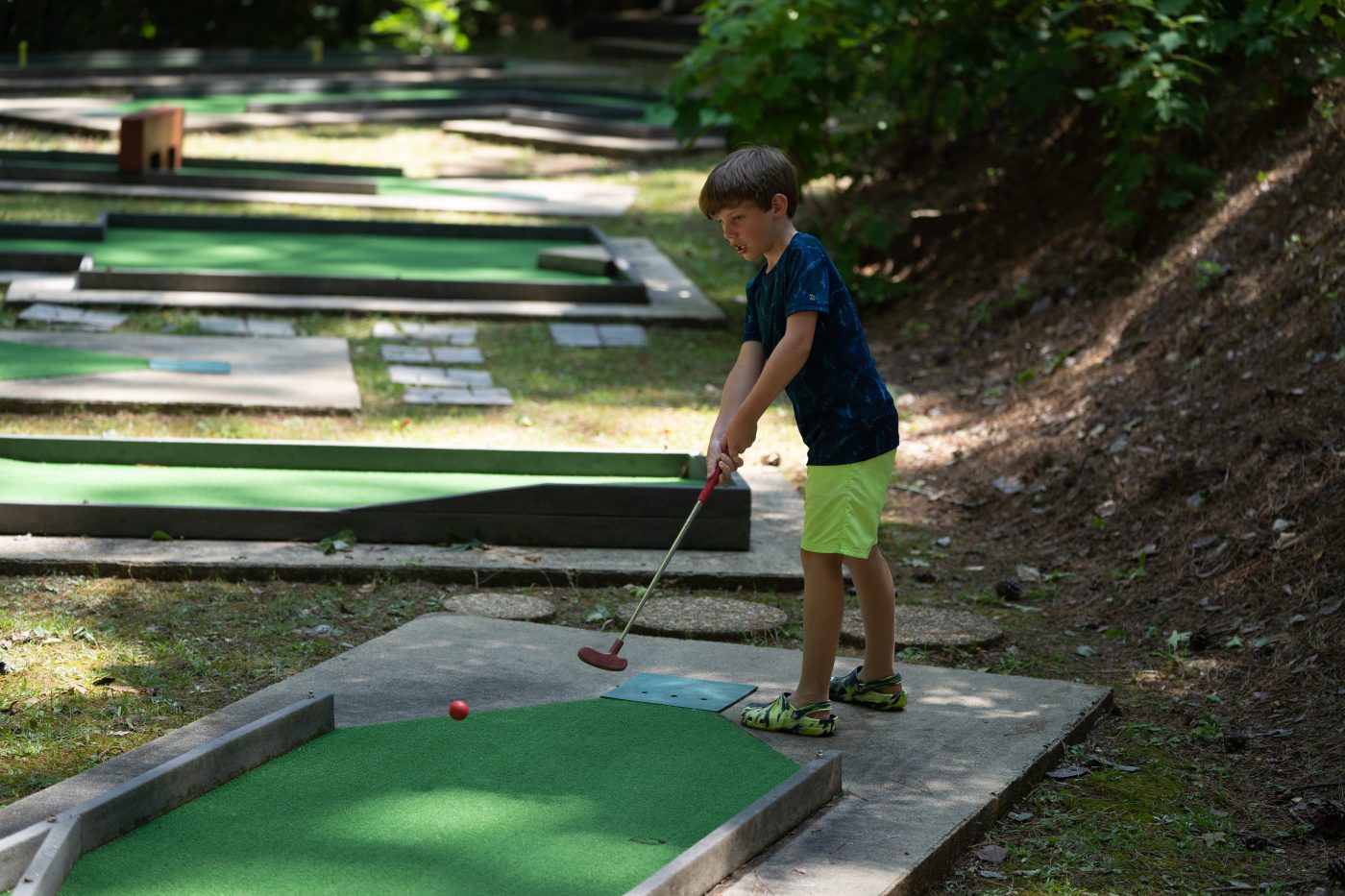 Mountain Biking
Today the girls came down to Mountain Biking and everyone passed their trail test!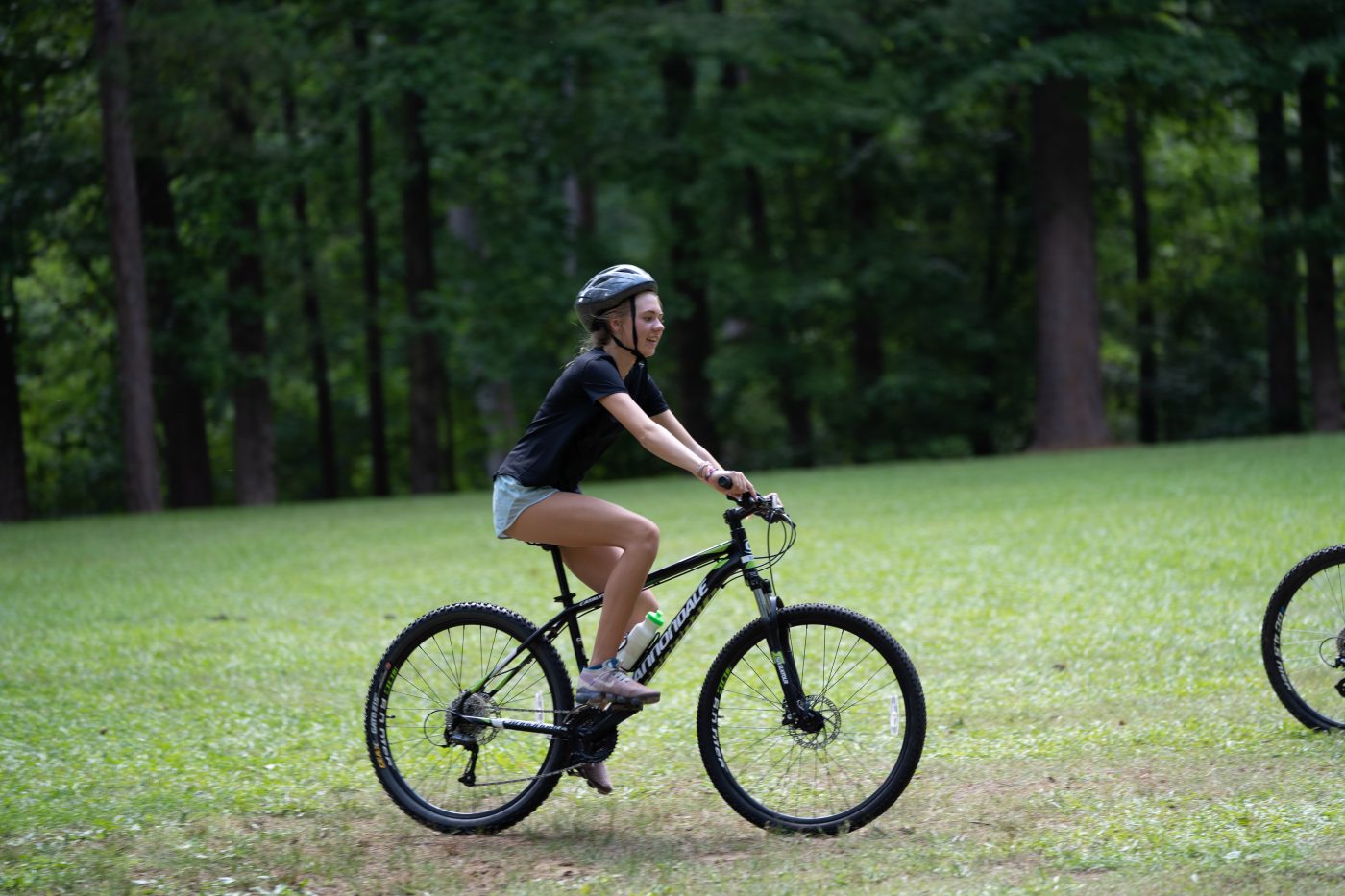 Fishing
Today at Fishing, the boys came down and caught some fish. Vann Dawson-Flanagin caught 2 fish and a turtle, Jack Carl caught 1 fish, Miles Cummings caught 1 fish, Will Vosburg caught 4 fish, and Matthew Wills caught 2 fish. 


The girls also came down and caught some fish today. Kaygan Frith and Elizabeth Ward each caught 1 Catfish, and Audrey Sheppard caught 2 Bluegill and kissed one of them!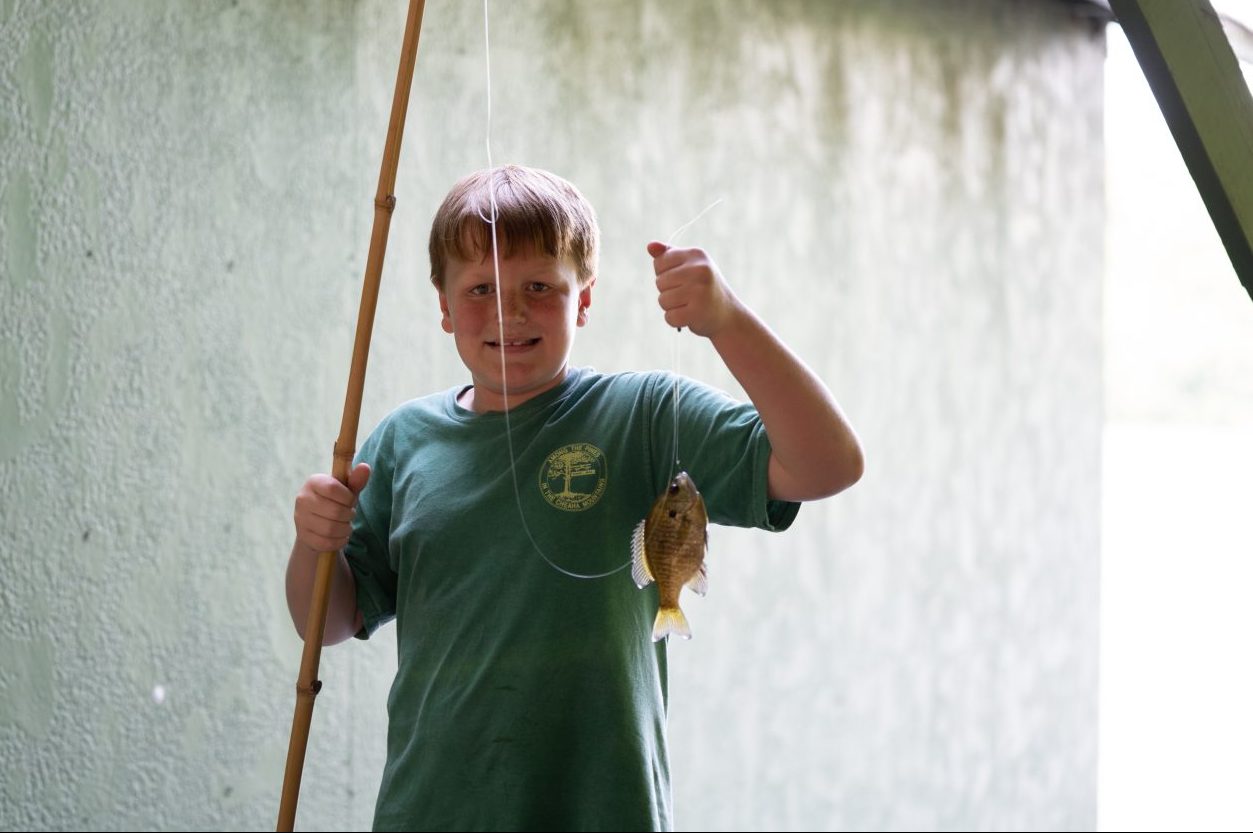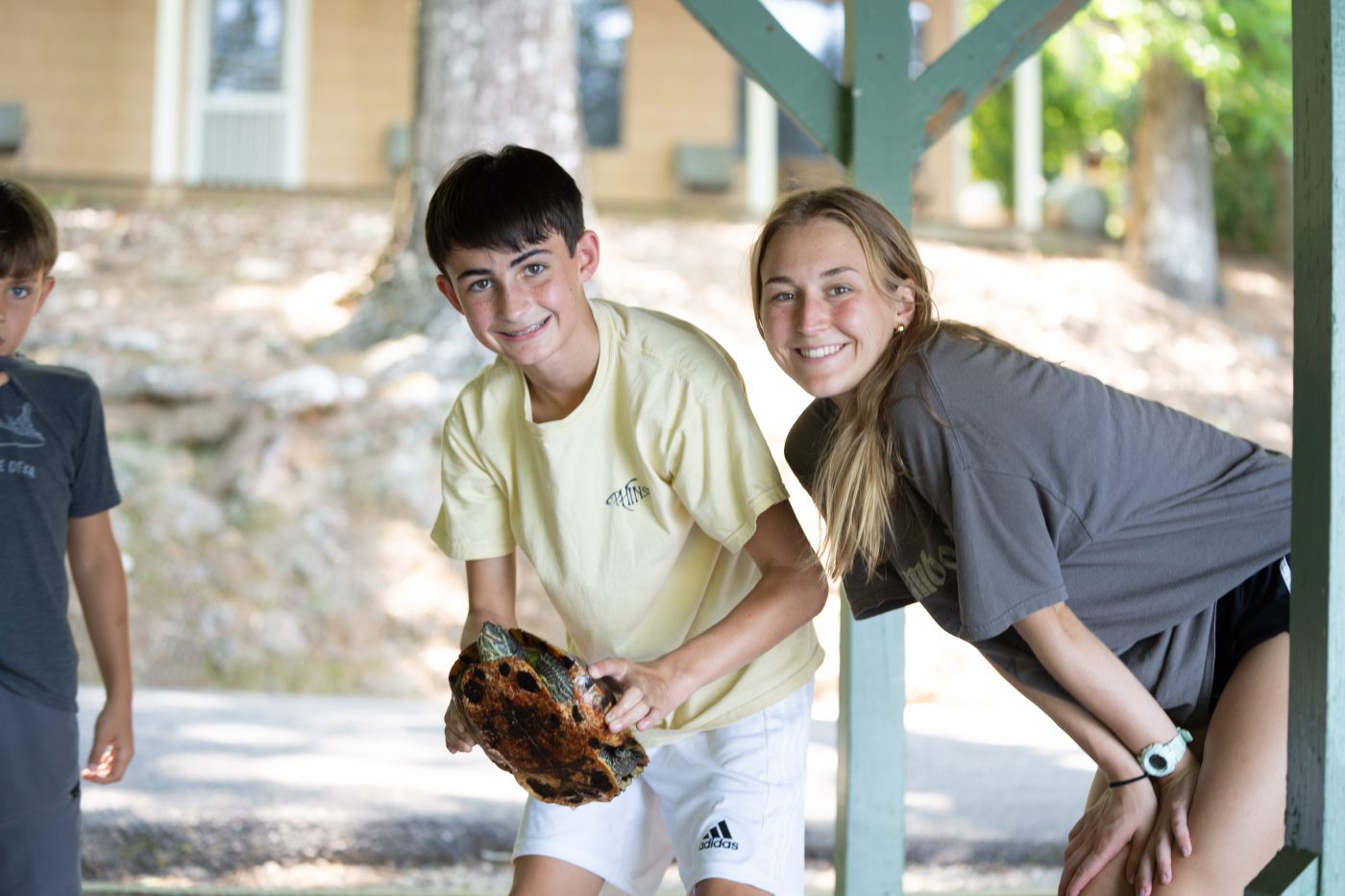 From the Dining Hall This morning, we had Cinnamon Rolls with Sausage, Grits, Eggs, and Fresh Fruit. For lunch, we had Taco Salad with a Salad Bar and Chocolate Chip Cookies. And to end the day, we had Baked Chicken with Broccoli, Rolls, and a Salad Bar.
Vespers
Jimmy White gave our message tonight.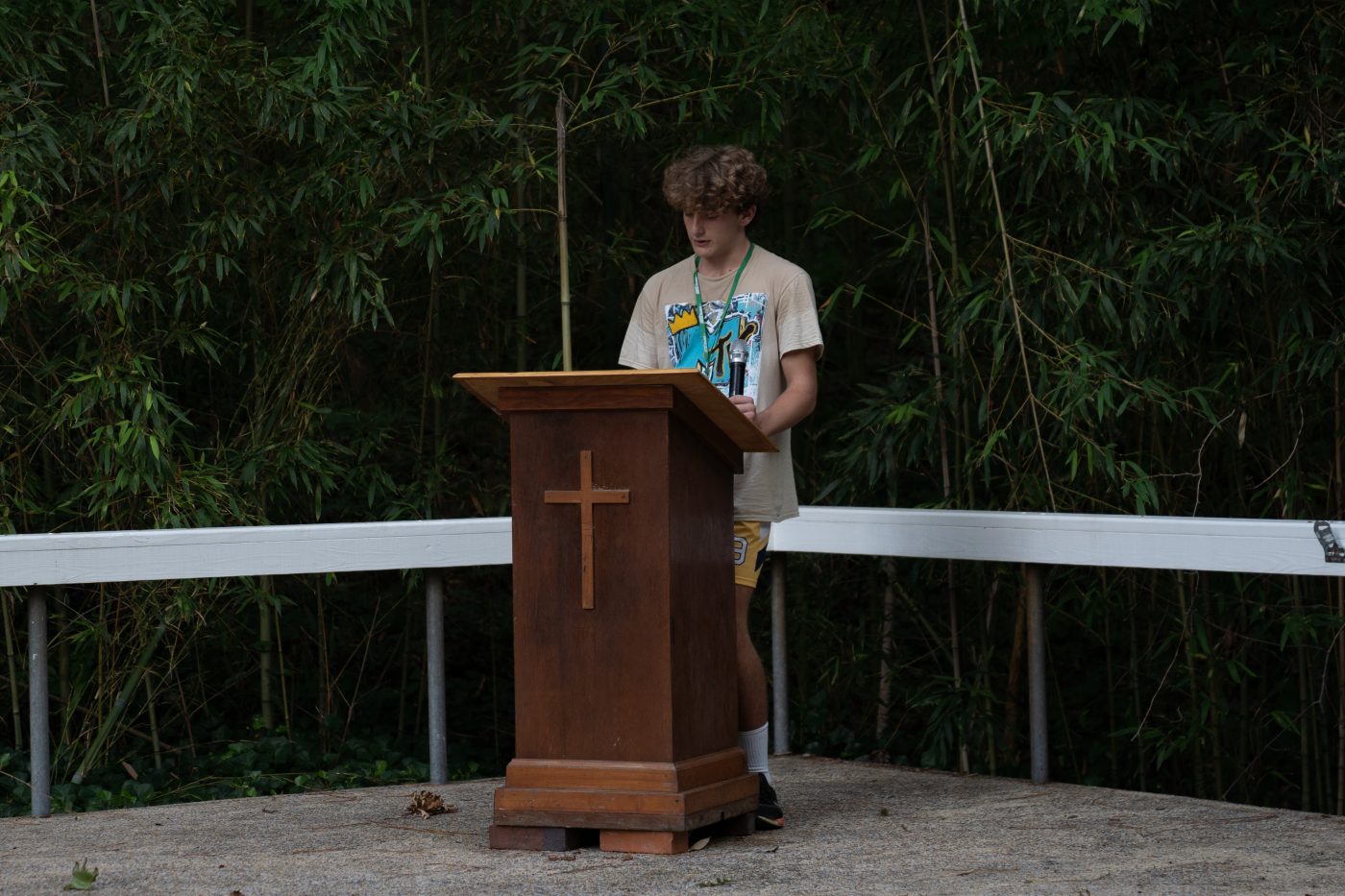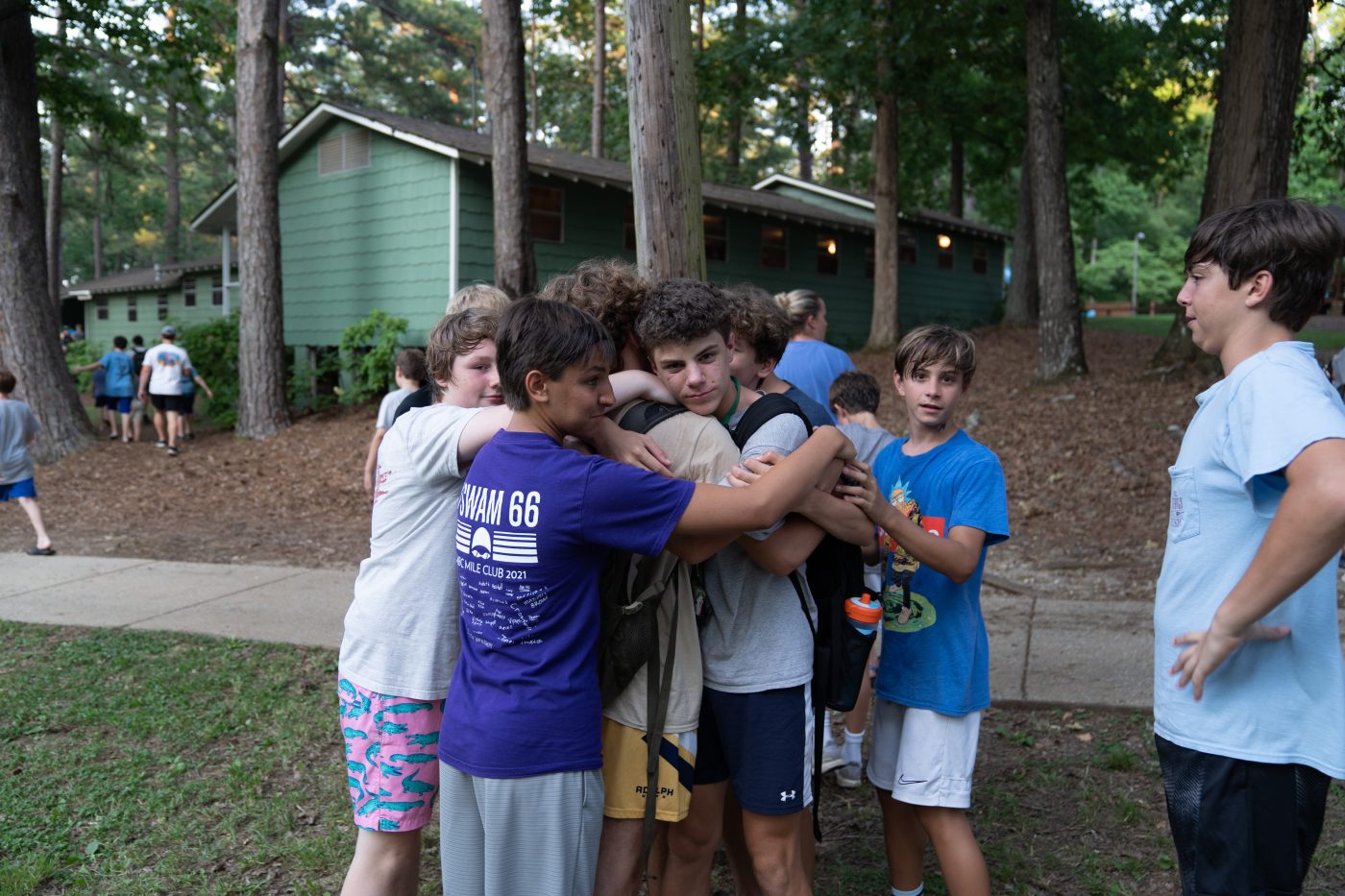 Tonight for Night Rec...
B-5 and G-5 had Cookouts and everyone else had Movie Night! The boys watched Monsters, Inc. and the girls watched Luca!