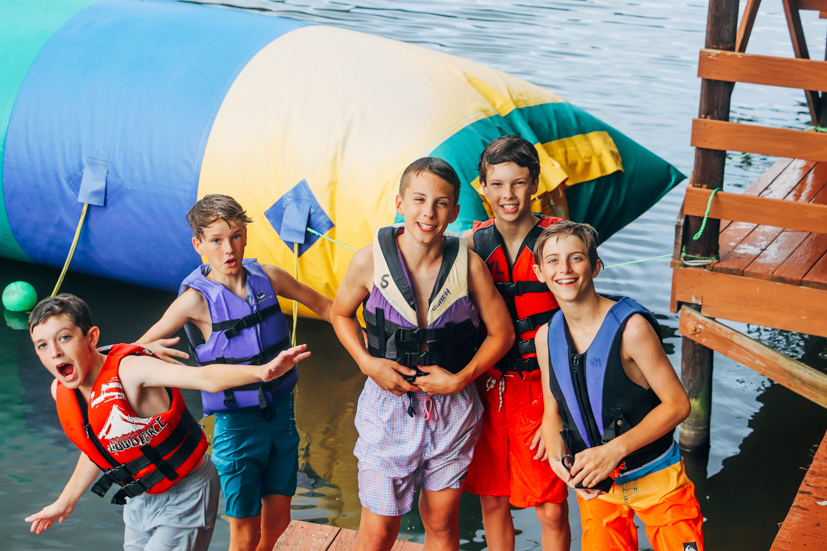 Morning Activities
Riflery
Todays's high scores!
Dudes:
Charlie Walker- 33
Drovers:
Gray Bias- 30
Sig James- 33
Wranglers:
Ethan Yi- 32
Rough Riders:
Jacob Price-30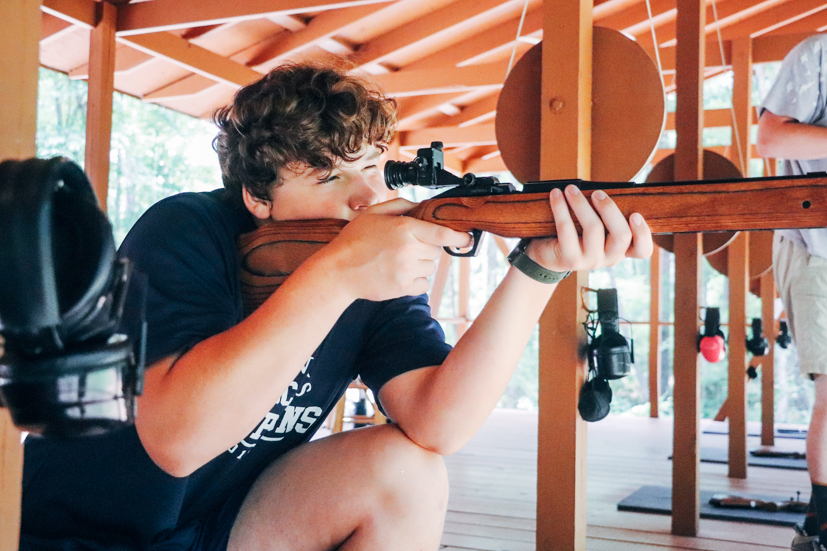 Team Sports
Today, the girls played Wiffleball.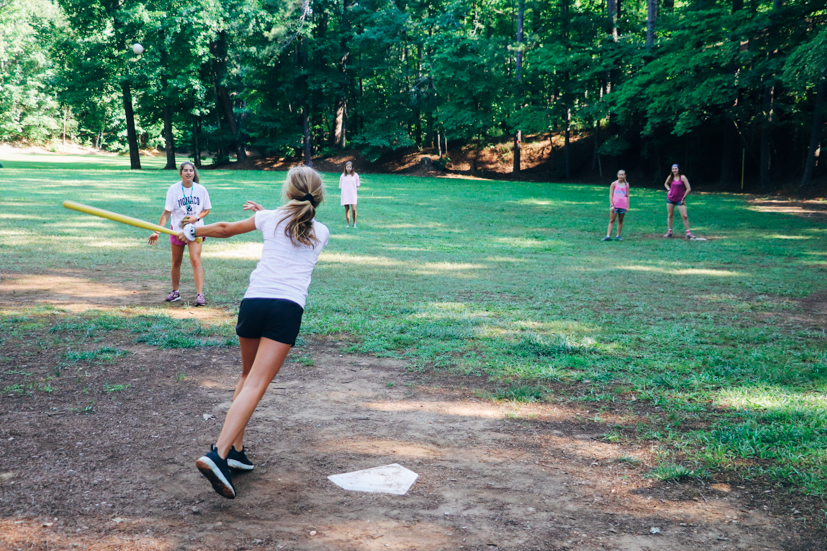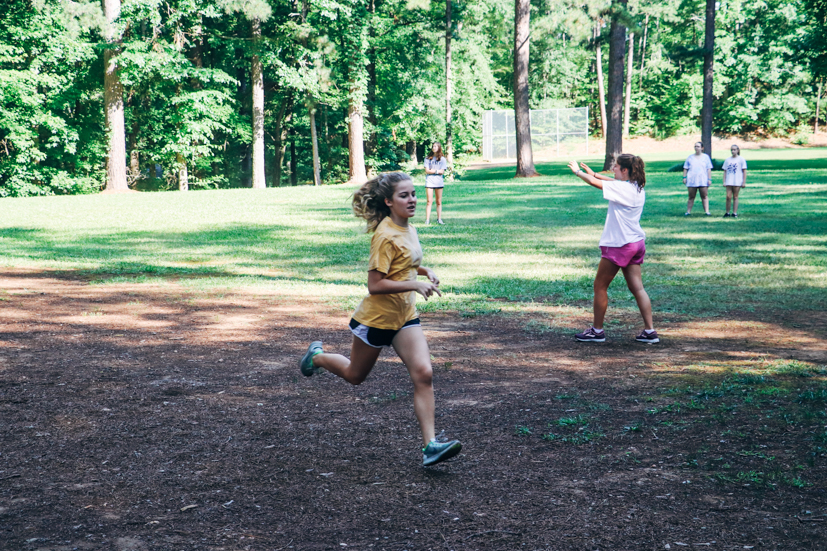 Individual Sports
The boys played Beege Ball and Tetherball.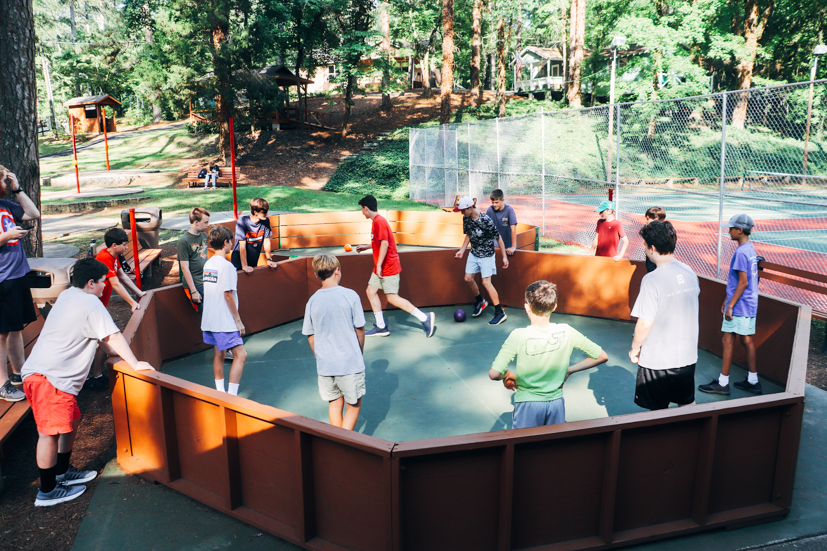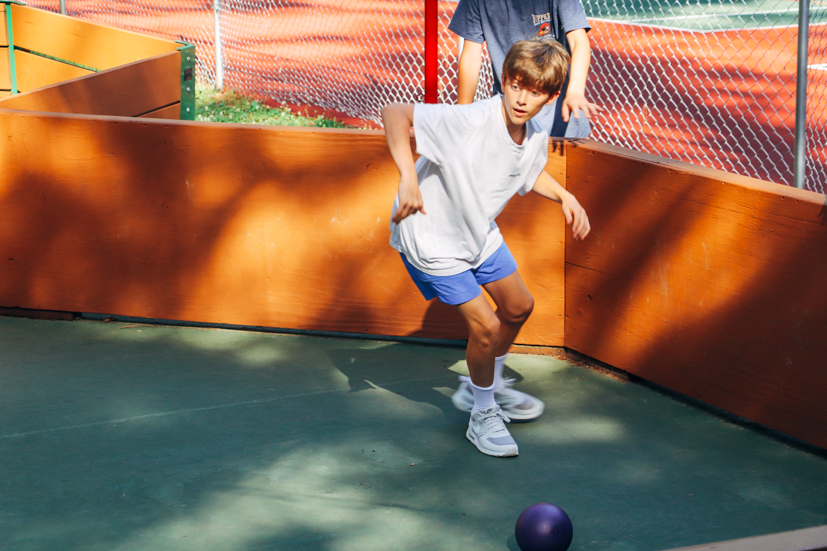 Skiing
At Upper Lake, we had some girls passing off classes:
Reese Farrell passed off 3rd class kneeboarding.
Sara Marcato passed off 3rd class kneeboarding.
Eleanor Adkins passed off 3rd class kneeboarding.
Emily Page Counts passed off 2nd class kneeboarding.

At Lower Lake, Anderson Long and Ellen Druhan both passed off 3rd class kneeboarding.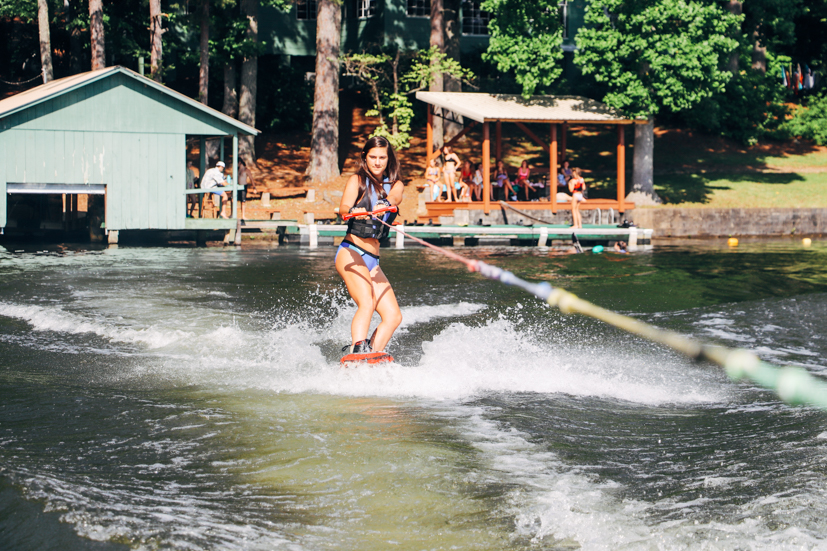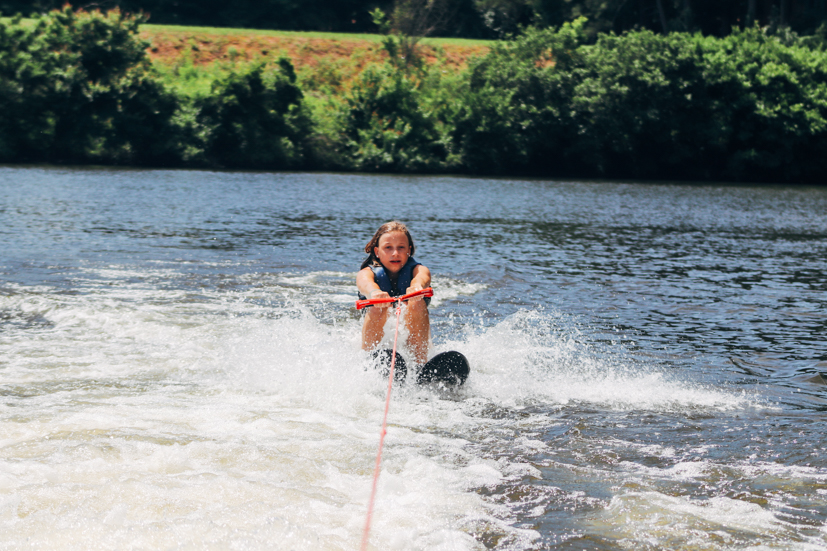 From the Dining Hall
This morning we woke up and had cinnamon rolls, toasted bagels, cream cheese, juice, milk, and assorted cereals. For lunch, we had turkey or ham subs, potato chips,, PB&J, a salad bar, and iced brownies for dessert. For dinner, we had catfish, pizza sticks, French fries, hush-puppies, and cole-slaw. PB&J, a salad bar, and cream pies were also available.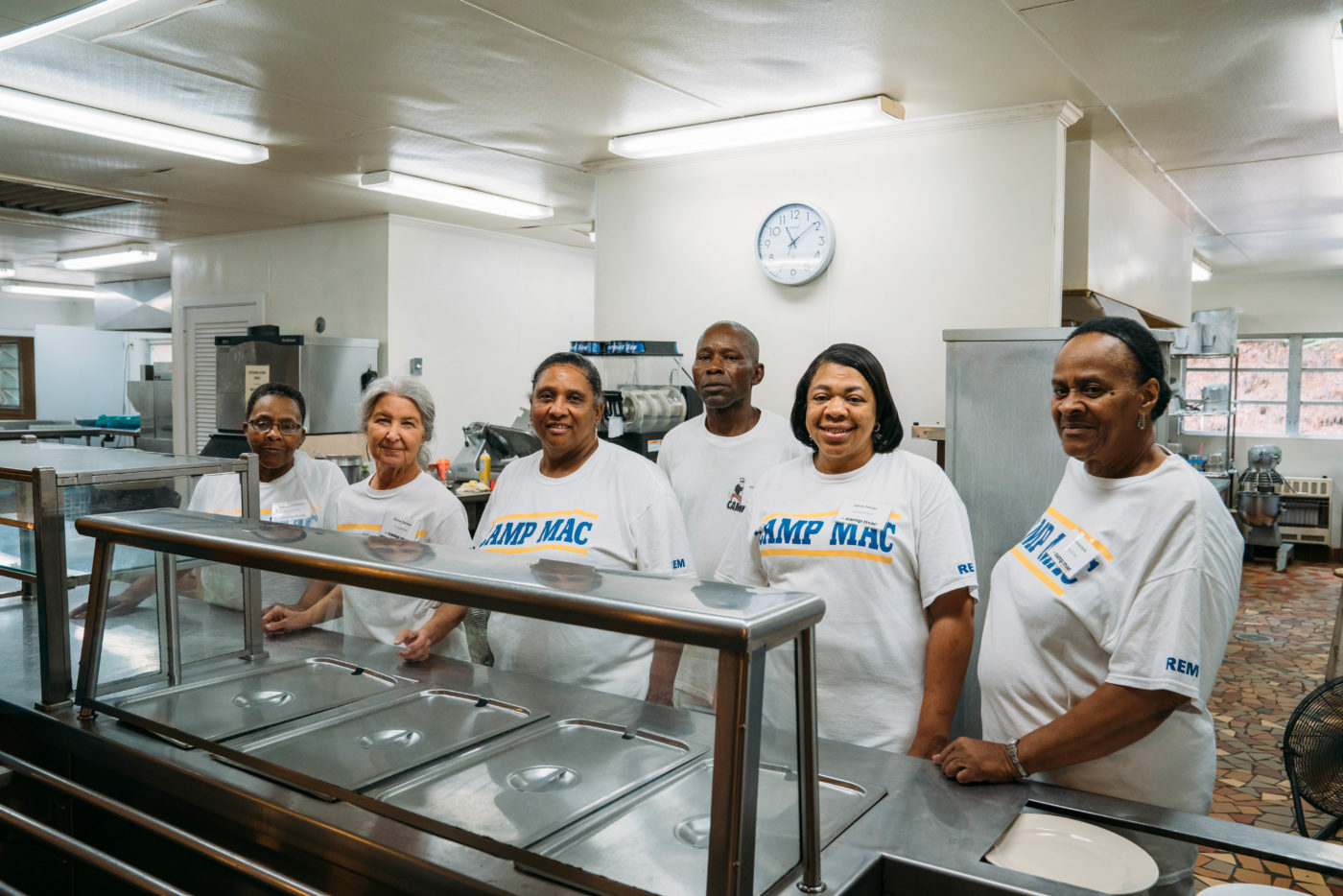 Afternoon Activities
Electives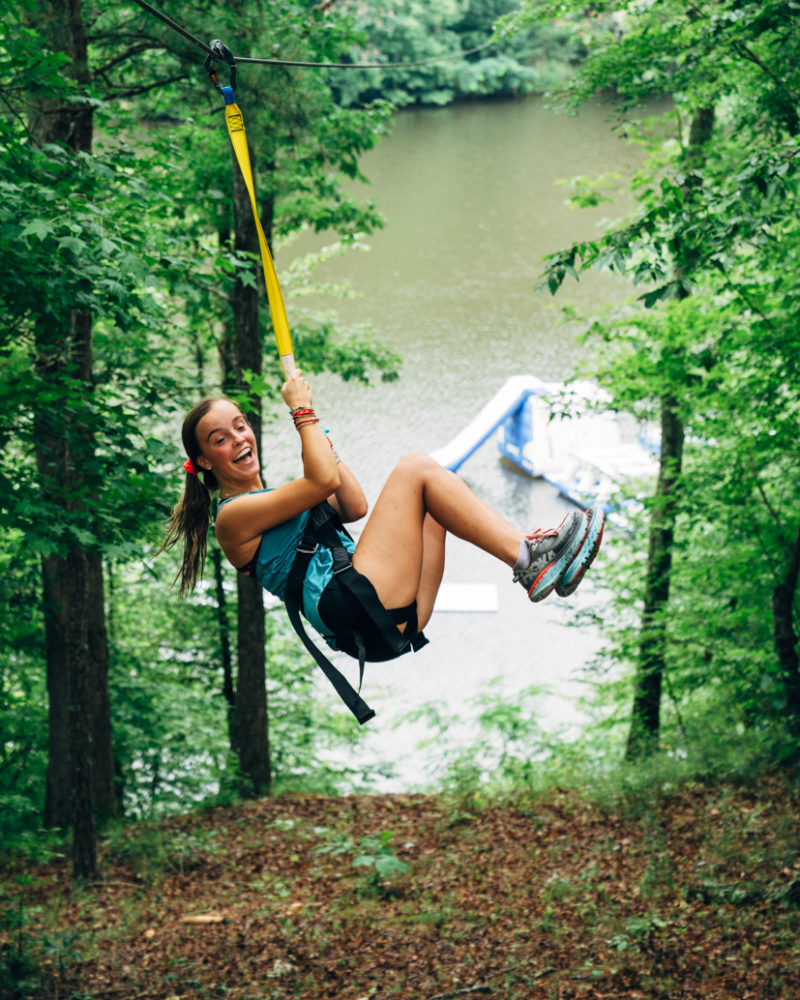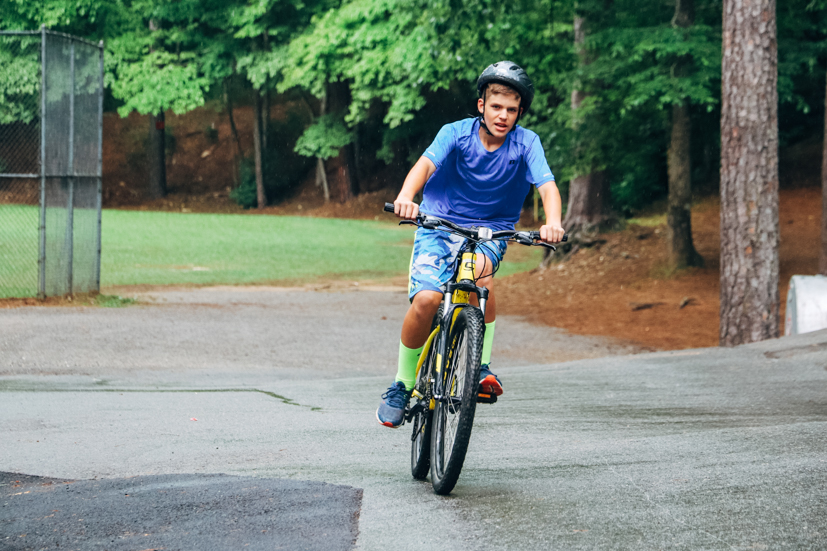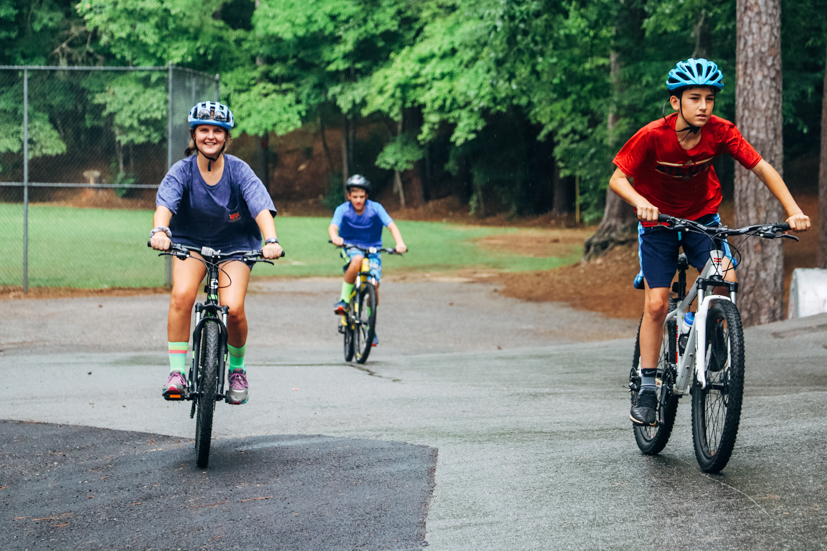 Putt-Putt
The boys had a Drop-out contest, and Boon Bickerstaff was the winner.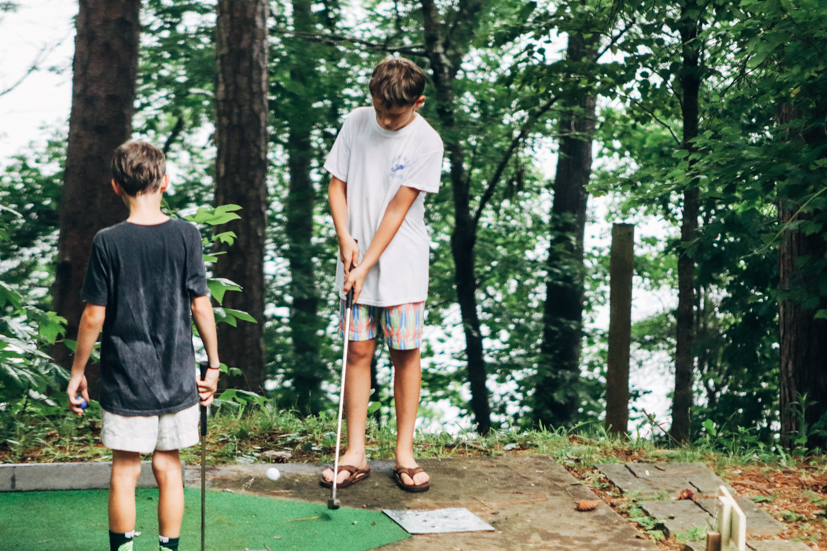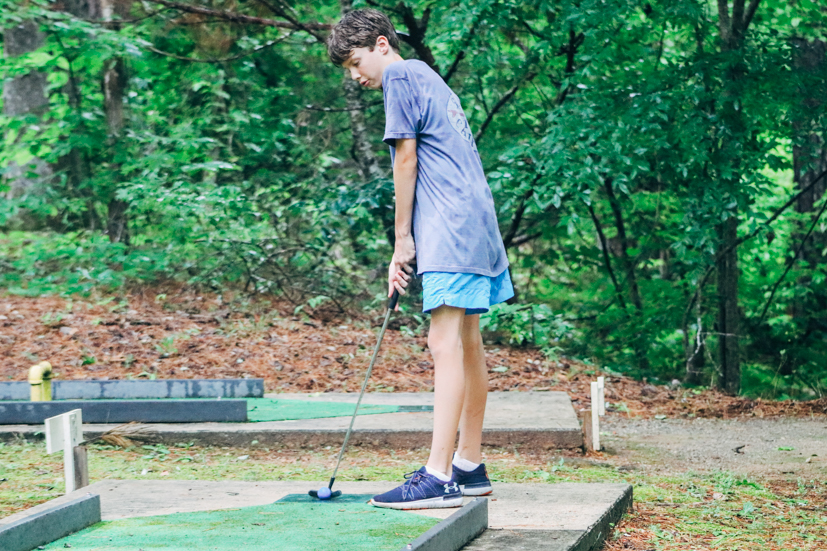 Girls
Tramps

Alyssa Windum passed off 2nd class.
Sara Marcato passed off 2nd class.
Mary Russell Wood passed off 3rd class.
Katie Brown passed off 2nd class.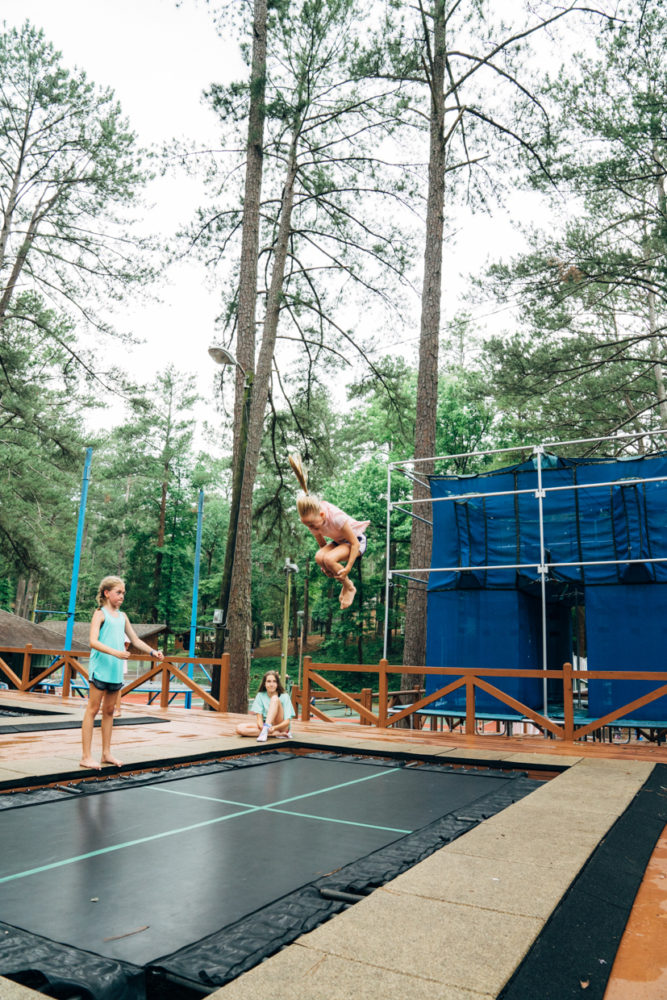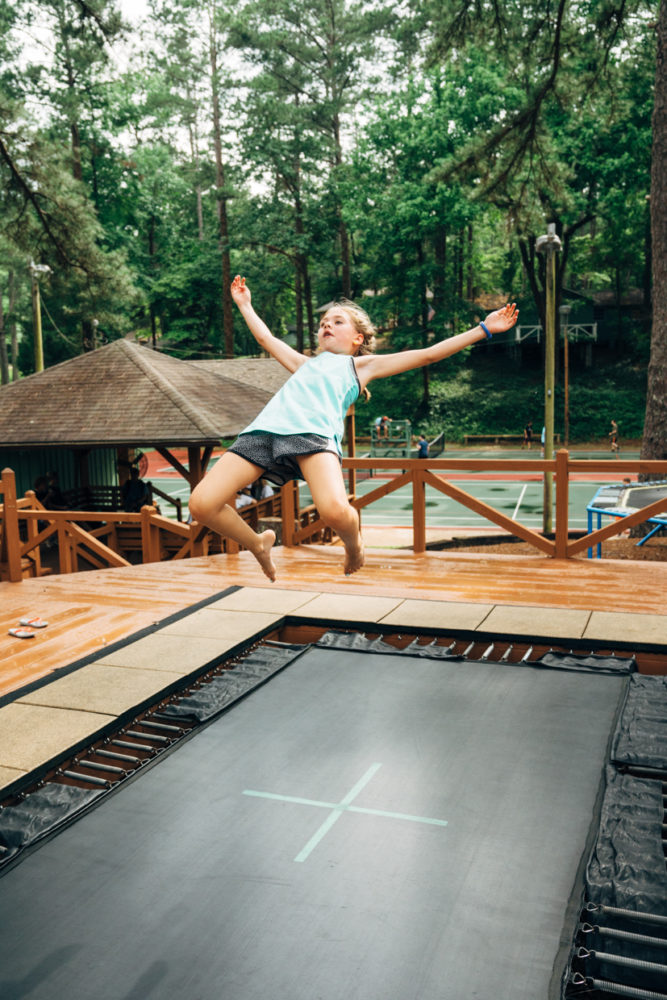 Dance
Today, the girls began practicing their routine for Talent Night!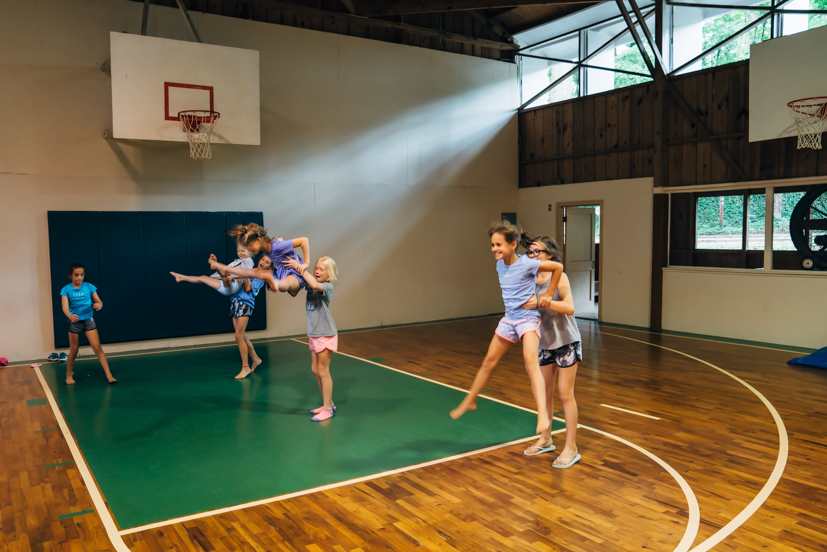 League Games
On Court 1, Chappy's Champs demolished Wiedmer's Winning Witches. From Chappy's team, Reagan Christ caught balls left and right. From the Witches, Ivey Marston was spooky good.

On Court 2, Jenna's There's Snow-losing brought the avalanche against Ada's Bettas in a crazy game of Newcomb. From Ada's Bettas, Reese Farrell just kept swimming; and from There's Snow-losing, Stella Crane played like the Abominable Snowman.

On Field 1, Maiya's Fiya Papayas "pa-pied" Bennett's In-it-to-Win-it in a game of Softball. From the Papayas, Ava Gregory was an MVP. From Bennett's team, Margaret Krawzyck was a beast.

On Field 2, Cayden Cameron's Cayden Camerons conquered Yanny. From the Cayden Camerons, Mary Jack Gordon played swimmingly. From Yanny, Sarah Inskeep played like she heard Yanny.

On the Soccer Field, The Pain is in the Sprain beat Megos Eggos in a super-tight game. From the Eggos, Elizabeth (Chippy) Kell played like a young Will Kell; and from the Sprains, Kate Sokol played like she actually plays soccer.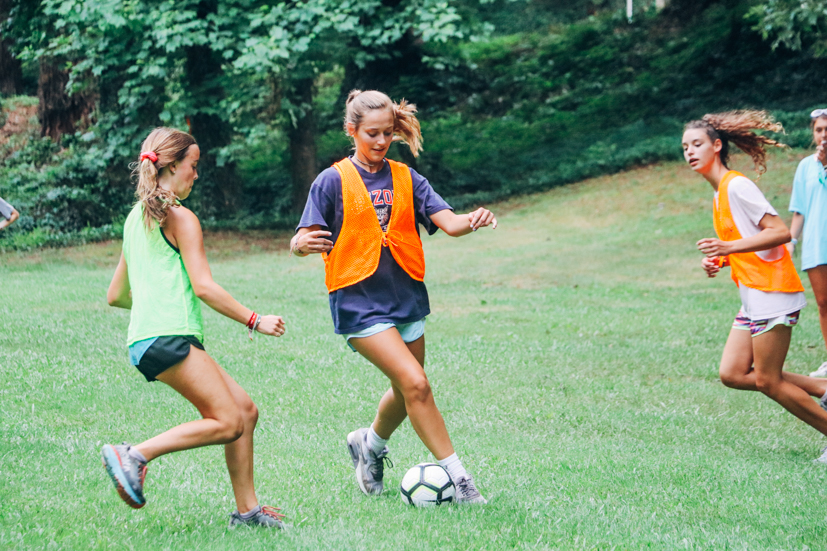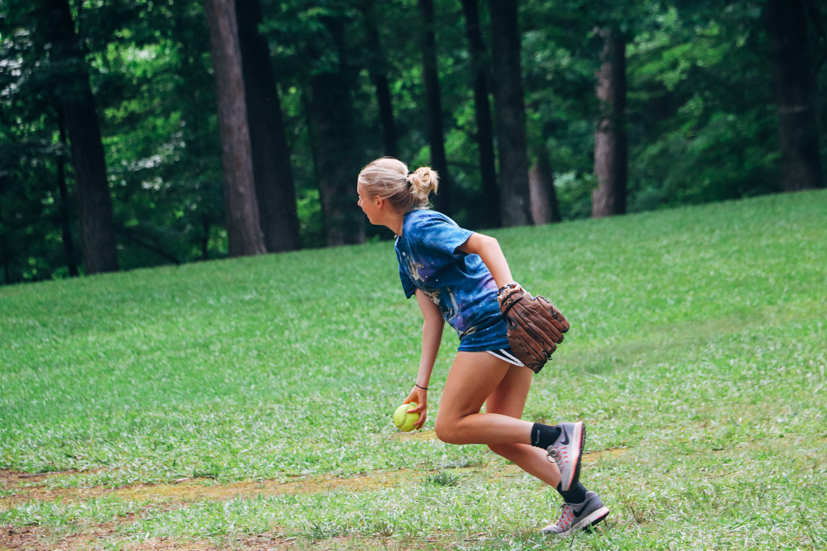 Cabin Time
While the girls were at League Games, the boys had Cabin Time!

B-5 & B-4 faced off at the Water Balloon Battlefield.
B-3 went to the Blob.
B-2 went to the Wet Willie
Chinnabee & B-1 were pitted against each other at the life-size Foosball court.
B-0 had rappelling.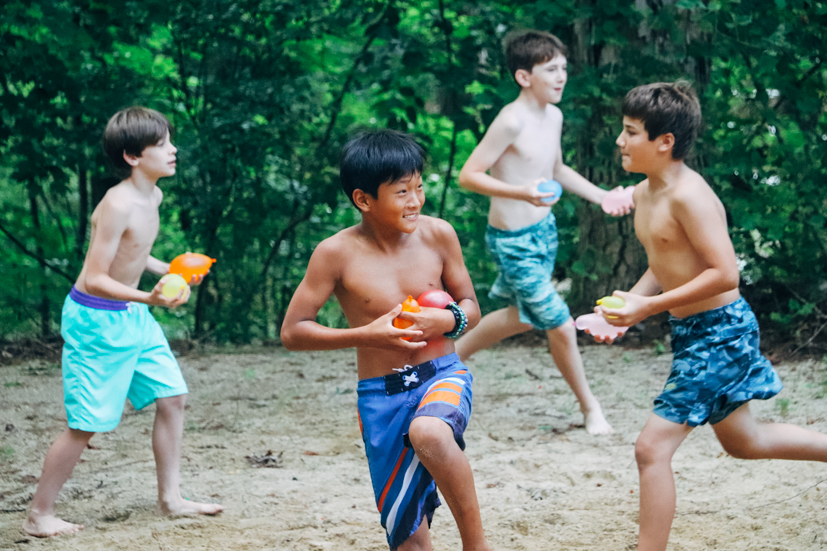 Vespers
Liam Powell delivered our Vesper's message, and G-0 was our choir.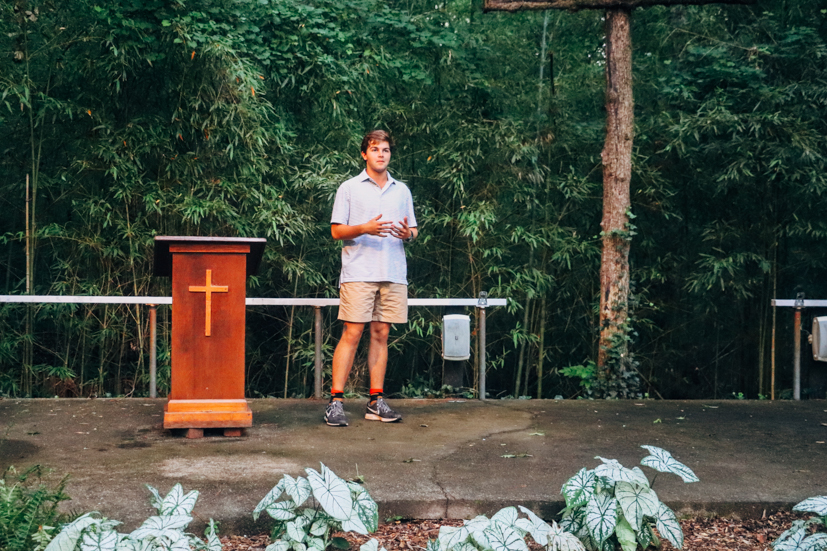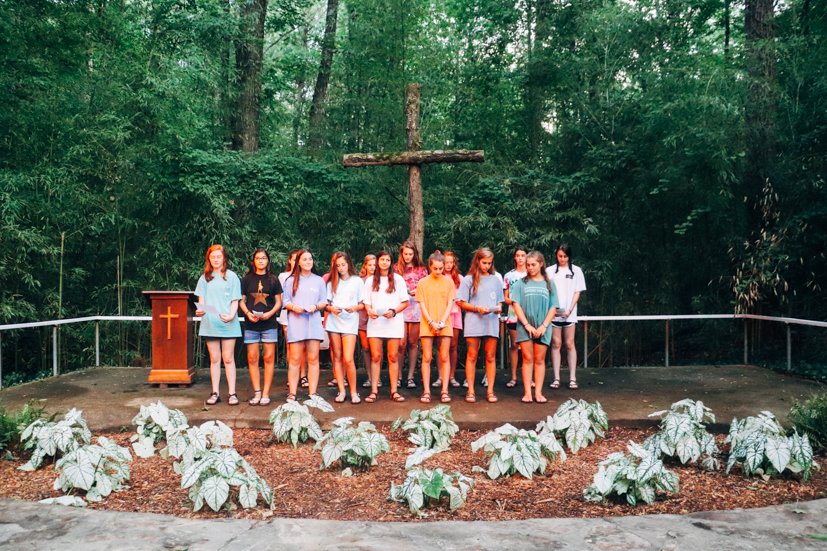 Tonight For Night Rec, We Got...
Senior Cabins
The seniors had Rec Hall!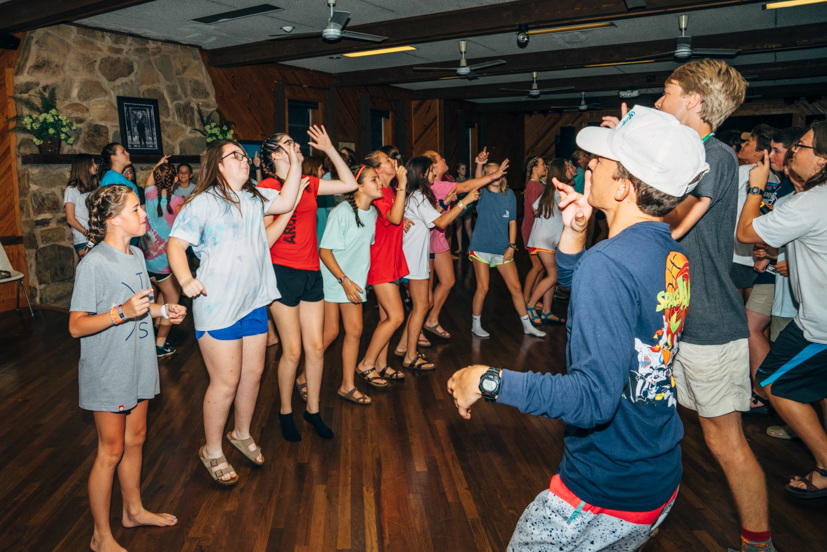 Junior Cabins
The juniors had cabin competitions!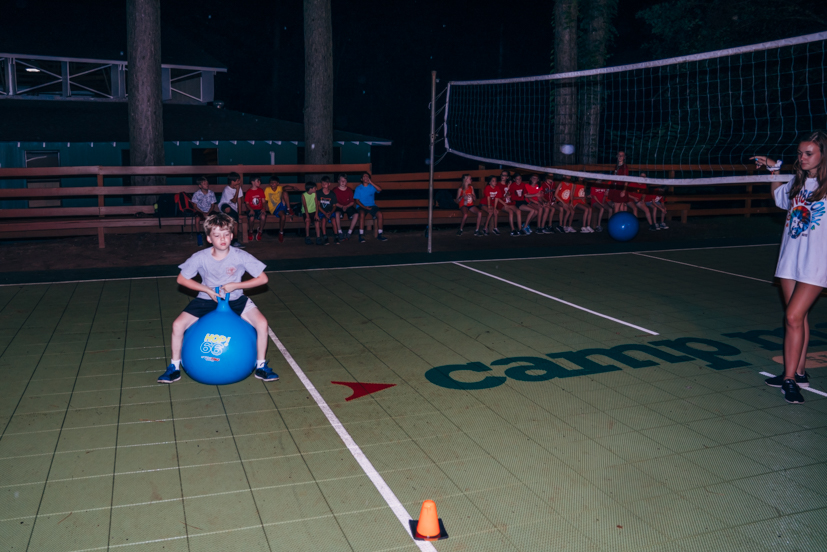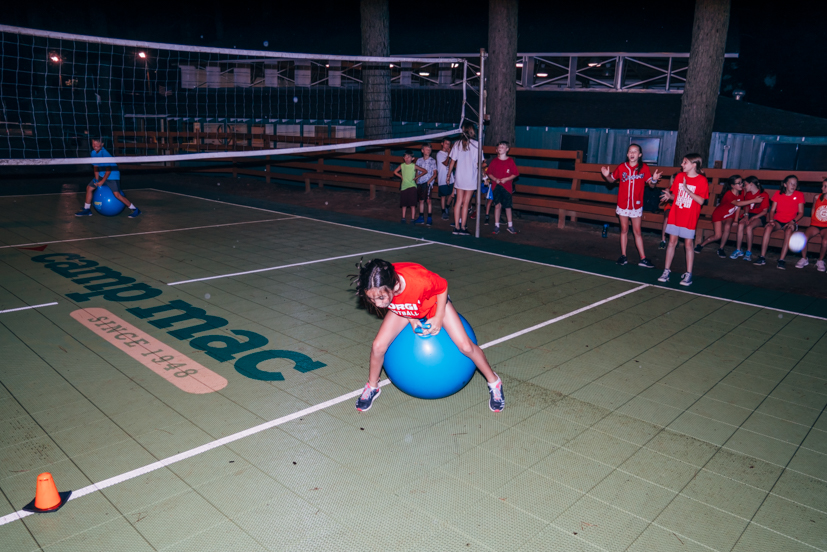 Visit our Photo Gallery to see the day's pictures! (Images do not necessarily corellate with the names of campers mentioned in corresponding news article.)