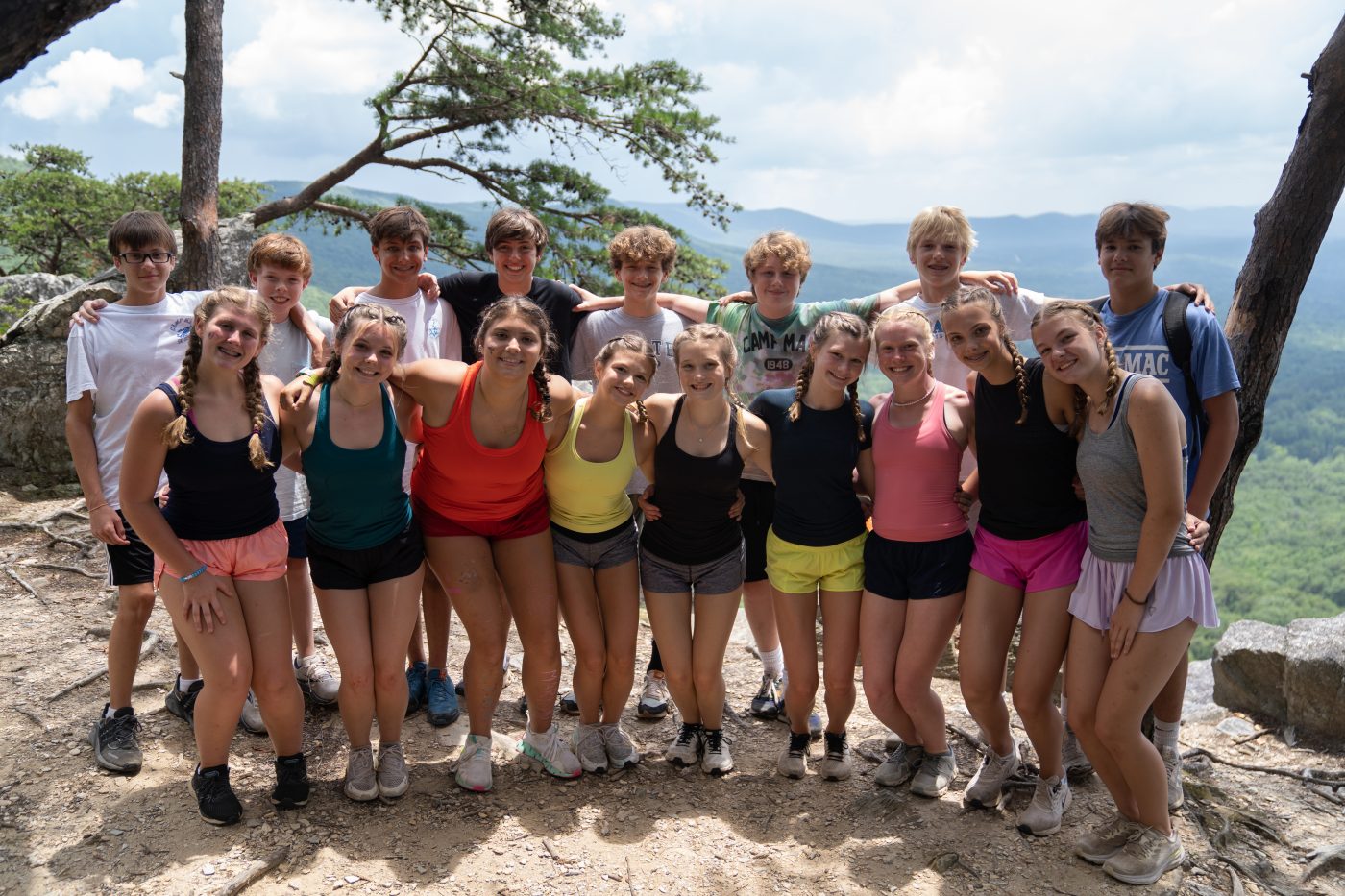 Morning Activities
Wilderness Skills
Today was Competition Day for the girls!
From the Wranglers, MyQueen MyQueen pitched their tent in 1:30, tying with the Purrs. The Purrs were victorious in the string burning contest! They burnt their string in 23:48 while the MyQueen's burnt there's in 24:09. Then, we had a Camper vs Counselor string burning competition, and the campers won! They burnt their string in 10:12!
From the Rough Riders, Kate's Ticks won the string burning competition, burning their string in 13:58! Anna Balla Fan Club came in second with 15:33, and Margret's Microwaves came in third with 16:17. Then, we had a Counselor vs Camper competition, and the counselors won with 4:30!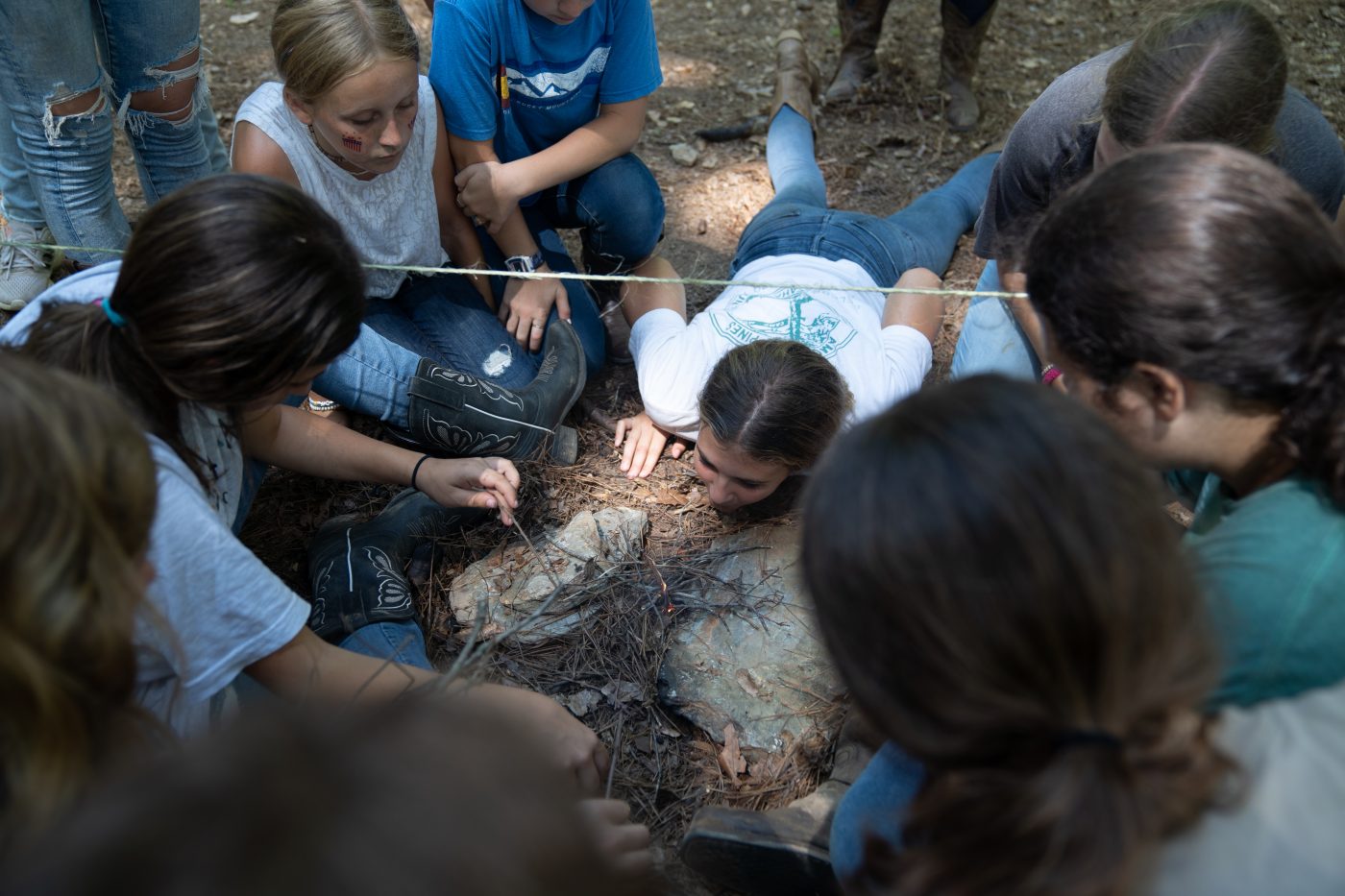 Skiing
Today the guys came down to the lakes and had a blast passing off some classes!

From Upper Lake:
Crawford Badham passed off 1st Class Wakeboarding
Tristan Cooper passed off 2nd Class Wakeboarding
Eli Bowen was a First Time Skier!
Michael Madigan passed off 3rd Class Skiing

From Lower Lake:
Flynn Dickerson passed off 1st Class Kneeboarding
Declan McTear passed off 3rd Class Kneeboarding
Mikey Brown passed off 3rd Class Kneeboarding

Al Smyly was a First Time Skier!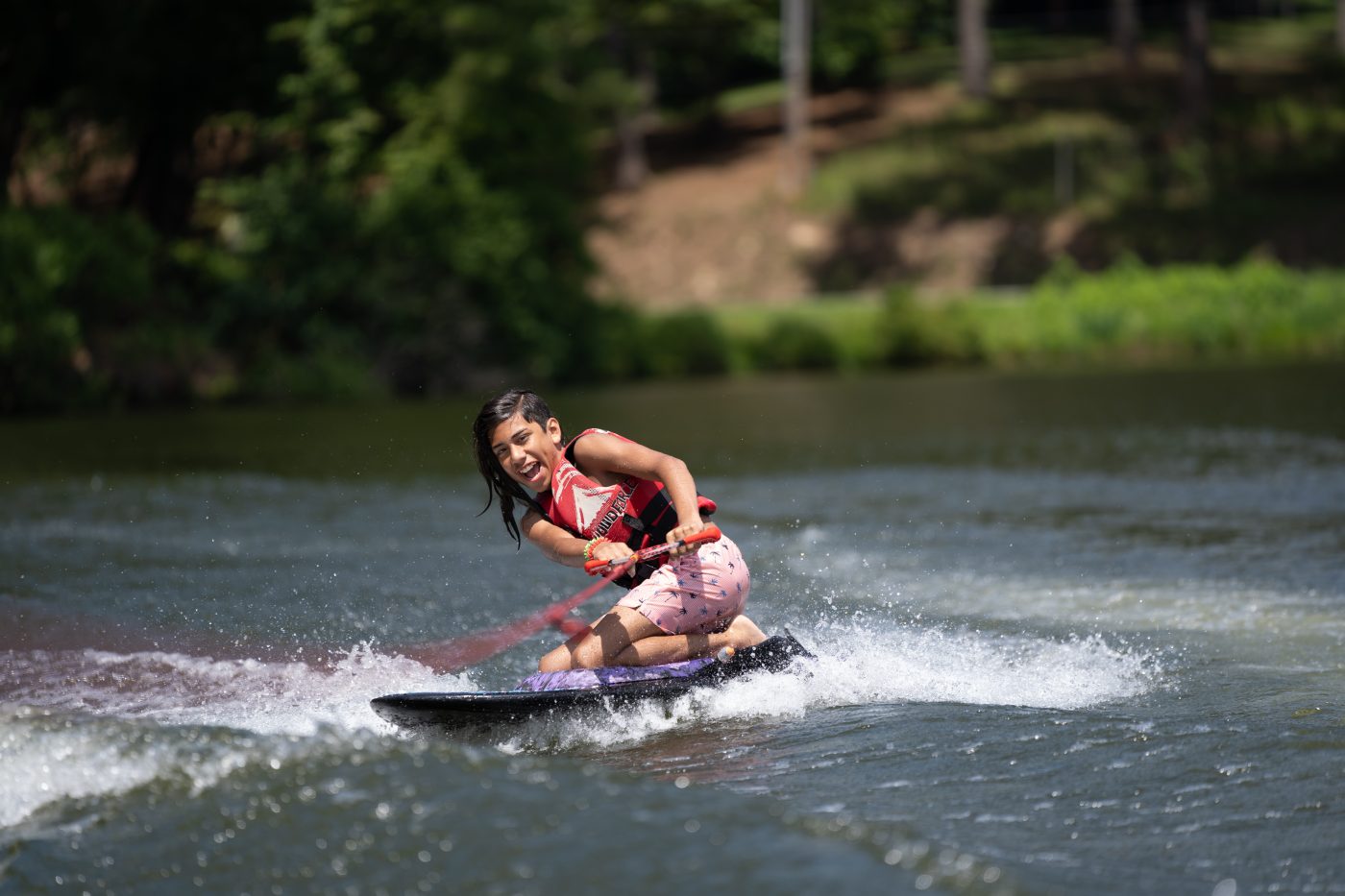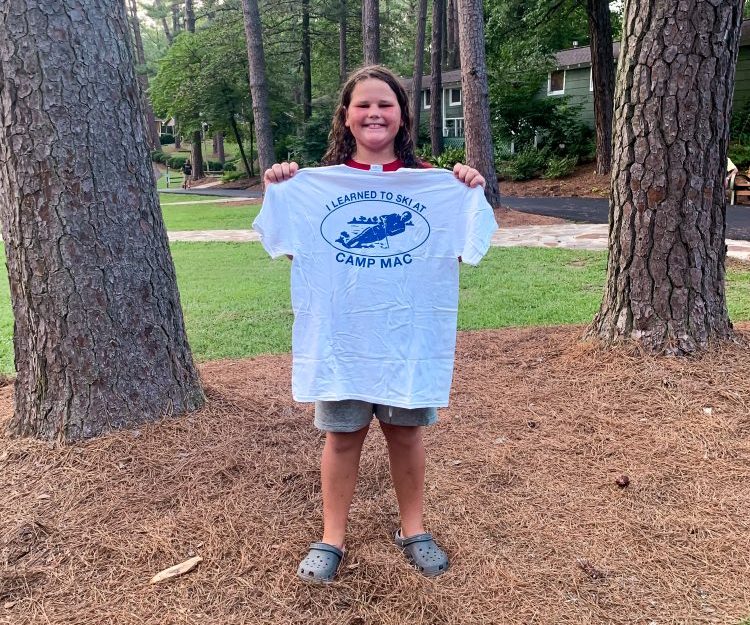 Riflery
Today the ladies strolled on over to the range and shot some targets and passed off some classes!
Kate Bright passed off Marksman
Allison Davis shot a 34
Maggie Moore shot a 36 twice!
Auden Rainer shot a 38
Avery Wiard passed off Marksman
Kate Fitzpatrick shot a 35
Mary Wills shot a 38
Bella Brothers shot a 41
Gracie Henderson passed off Pro Marksman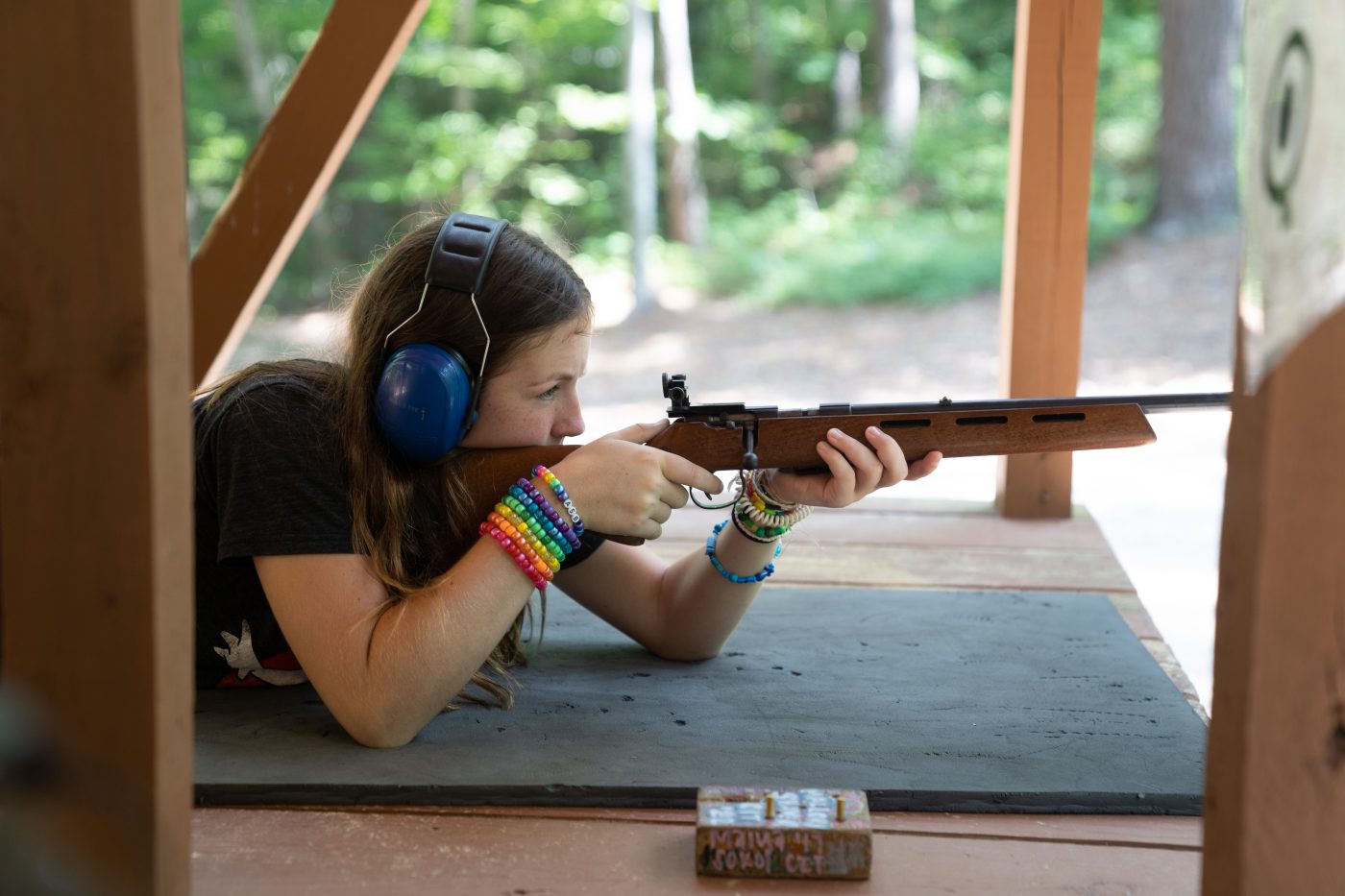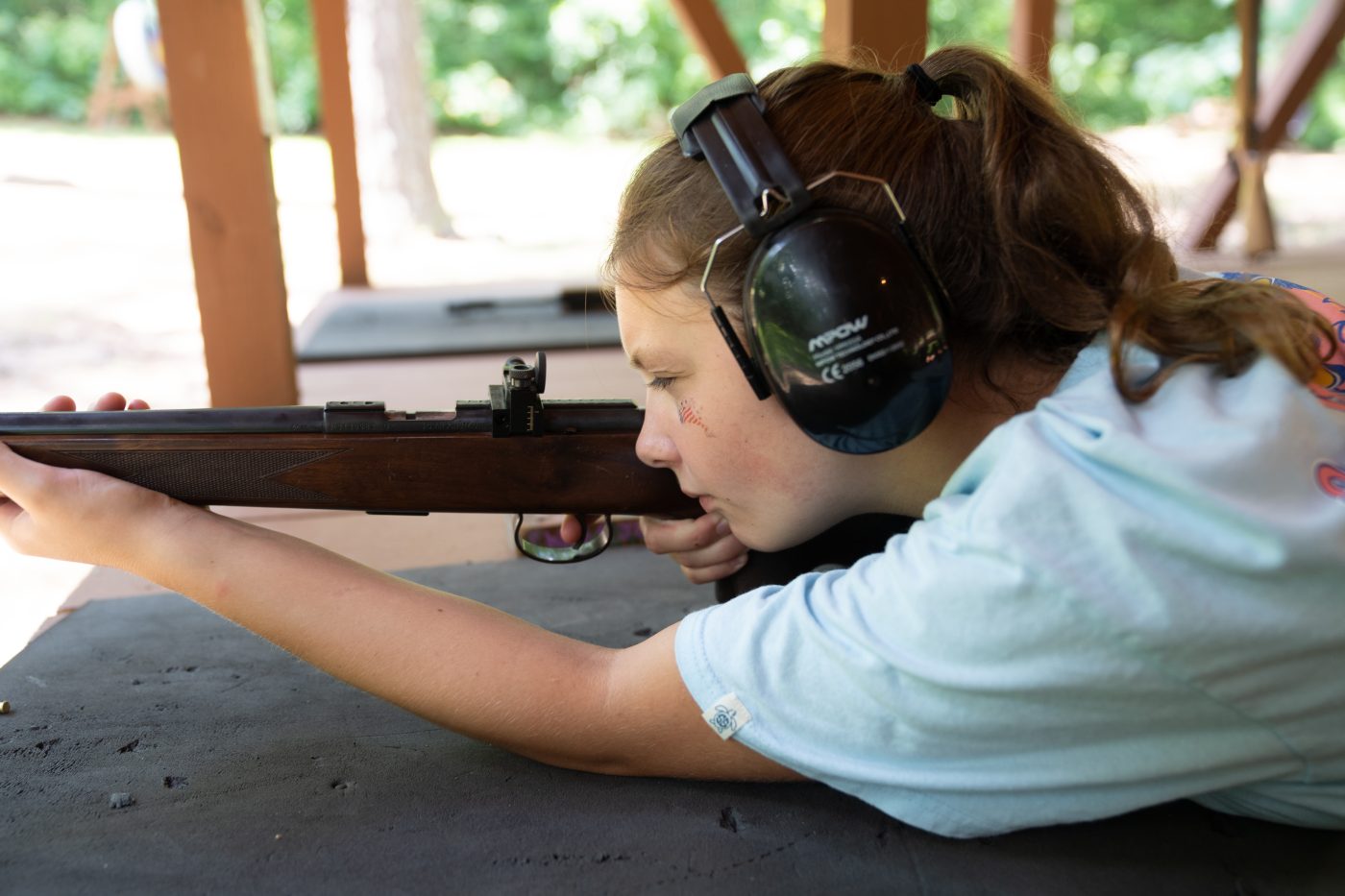 Team Sports
Today, the fellas came over to the sports area and played some flag football.
JV — Will's Hillbillies beat the Vosburgers! The MVP was Van Dawson-Flannigan
Varsity — Paxton's Perfect Playas beat Blue Face Babies! The MVP was Ian Sweeney
Hotshots — Just Volleyball and Jack's Yellow Jackets tied! The MVP was Jack Carl
And the winner of the Winna Winna Chicken Dinna goes to Ian Sweeney!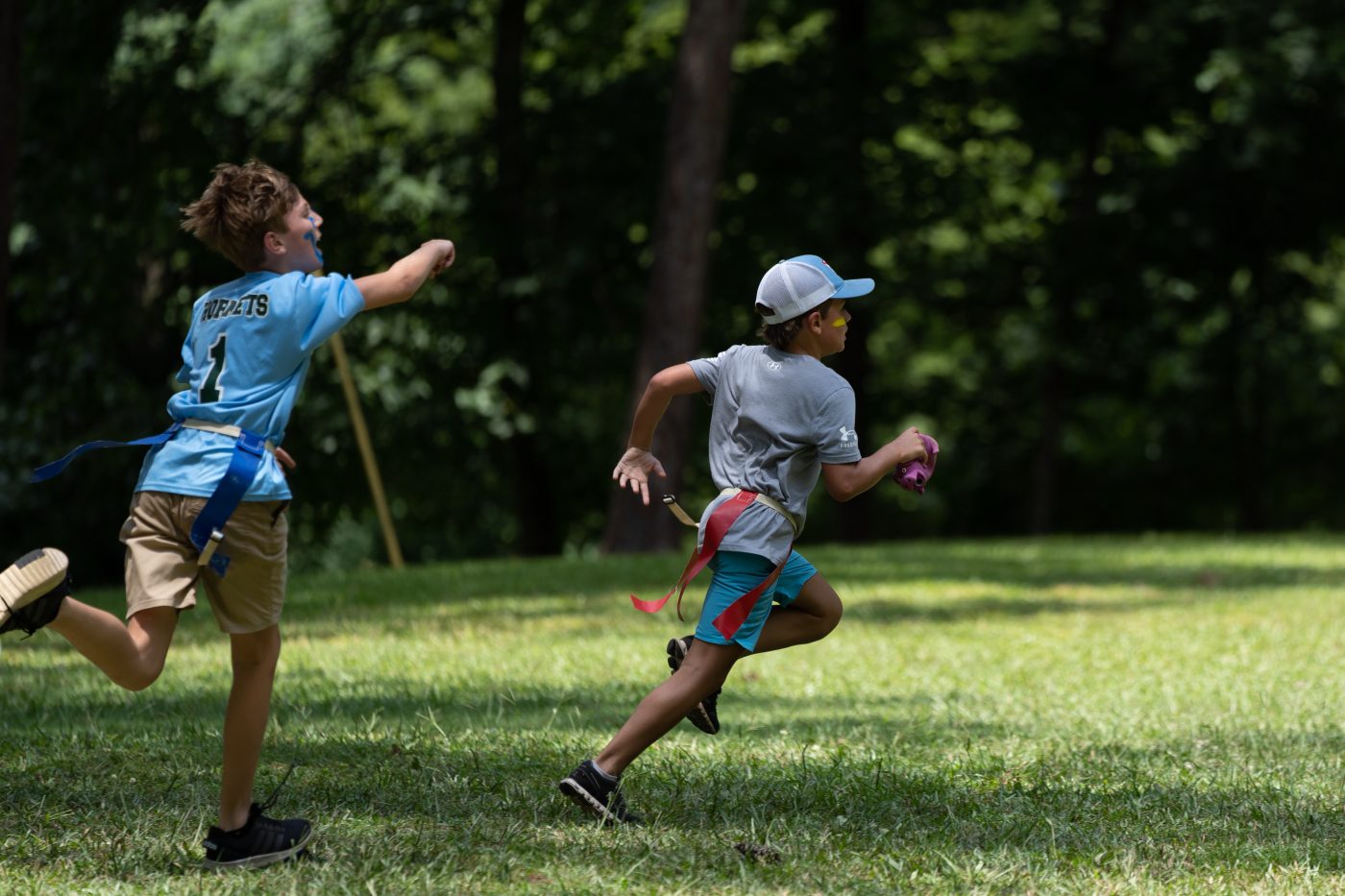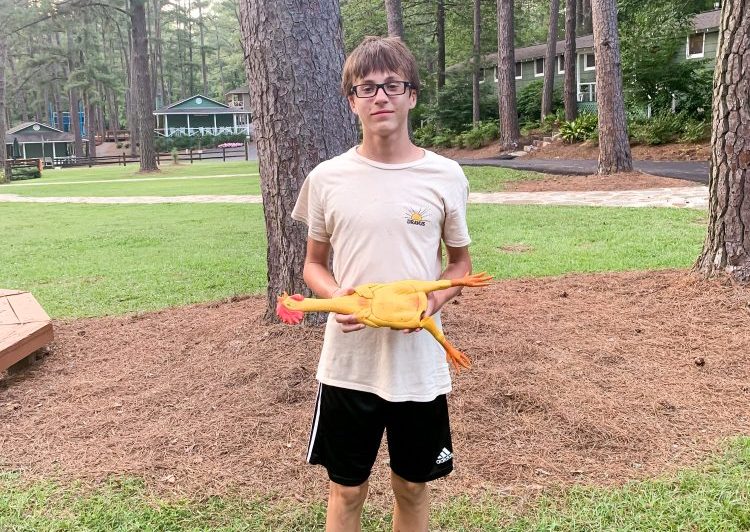 League Games
Today on the rowdy and rambunctious Field 1, Zach and Fiedler's Zesty Zebras solidified the championship against Gray's Anatomy in a high "steaks" game of softball. From the Zebras, Bruce Downey played worthy of a feature in Post Malone's "Congratulations," and from the Anatomy, Hank Stone played like a true competitor.

Over on the electrifyingly energetic Field 2, Boon's Big Ballerz became the true champions against Jimmy's Jocks. From the Ballerz, Lassider Sillsbee could smell the Steak Dinner from a mile away! From the Jocks, Matthew Wills ran the bases like a track star.

Our League Game Champions celebrated with Steak Dinner!!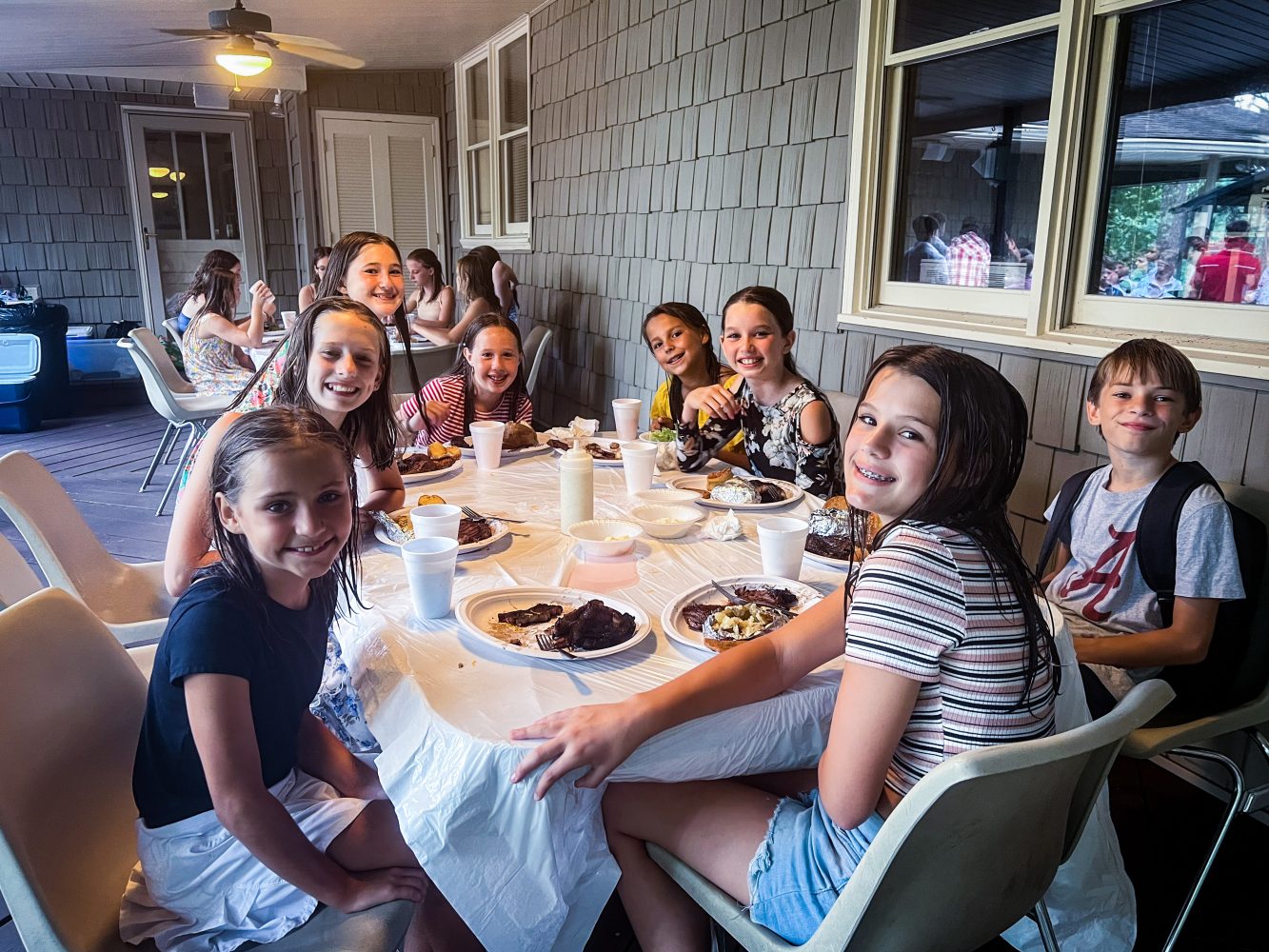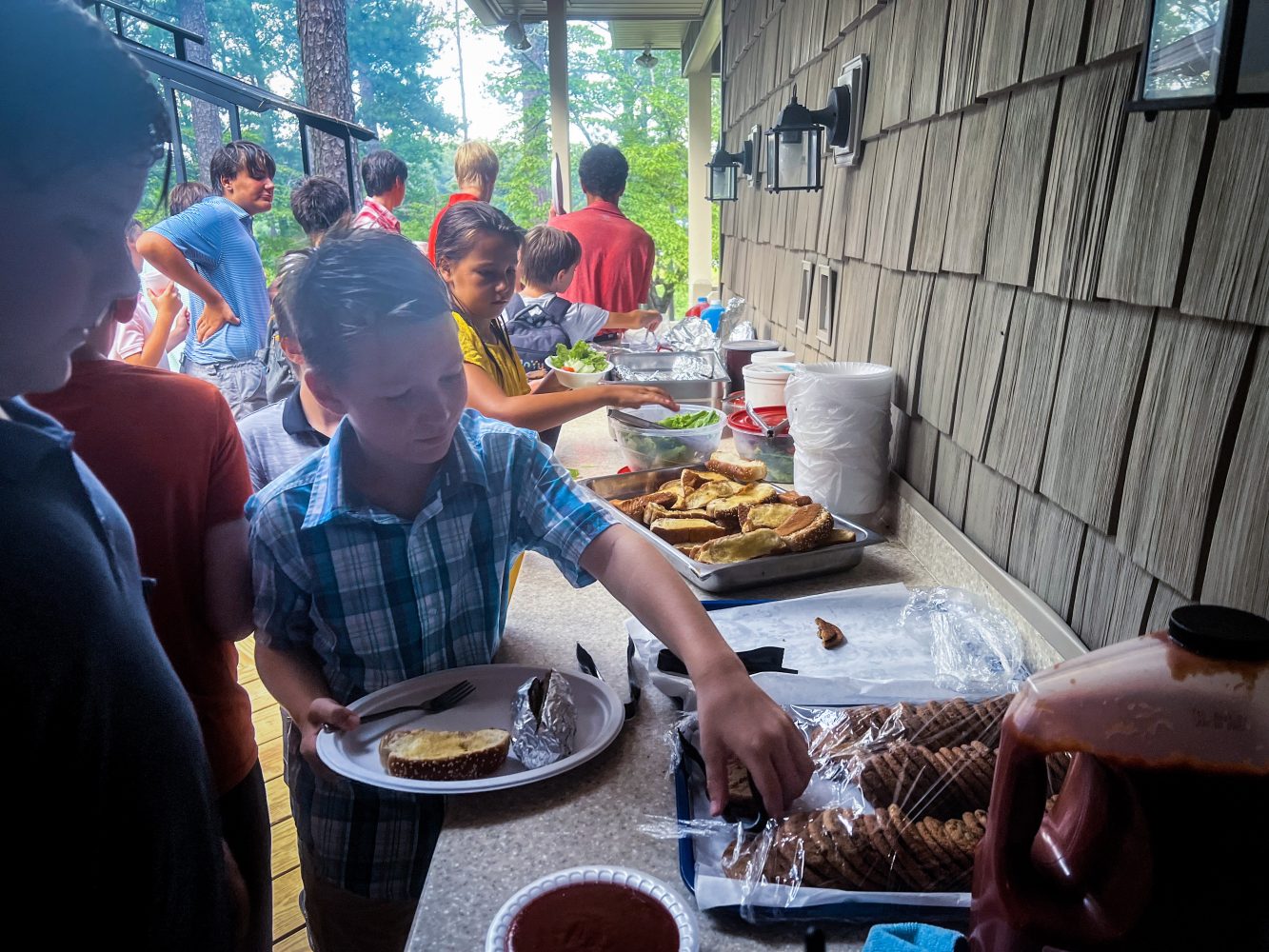 Electives
Tramps
Girls — Reese Magid passed off 1st class
Boys — Murray Seifert passed off 1st class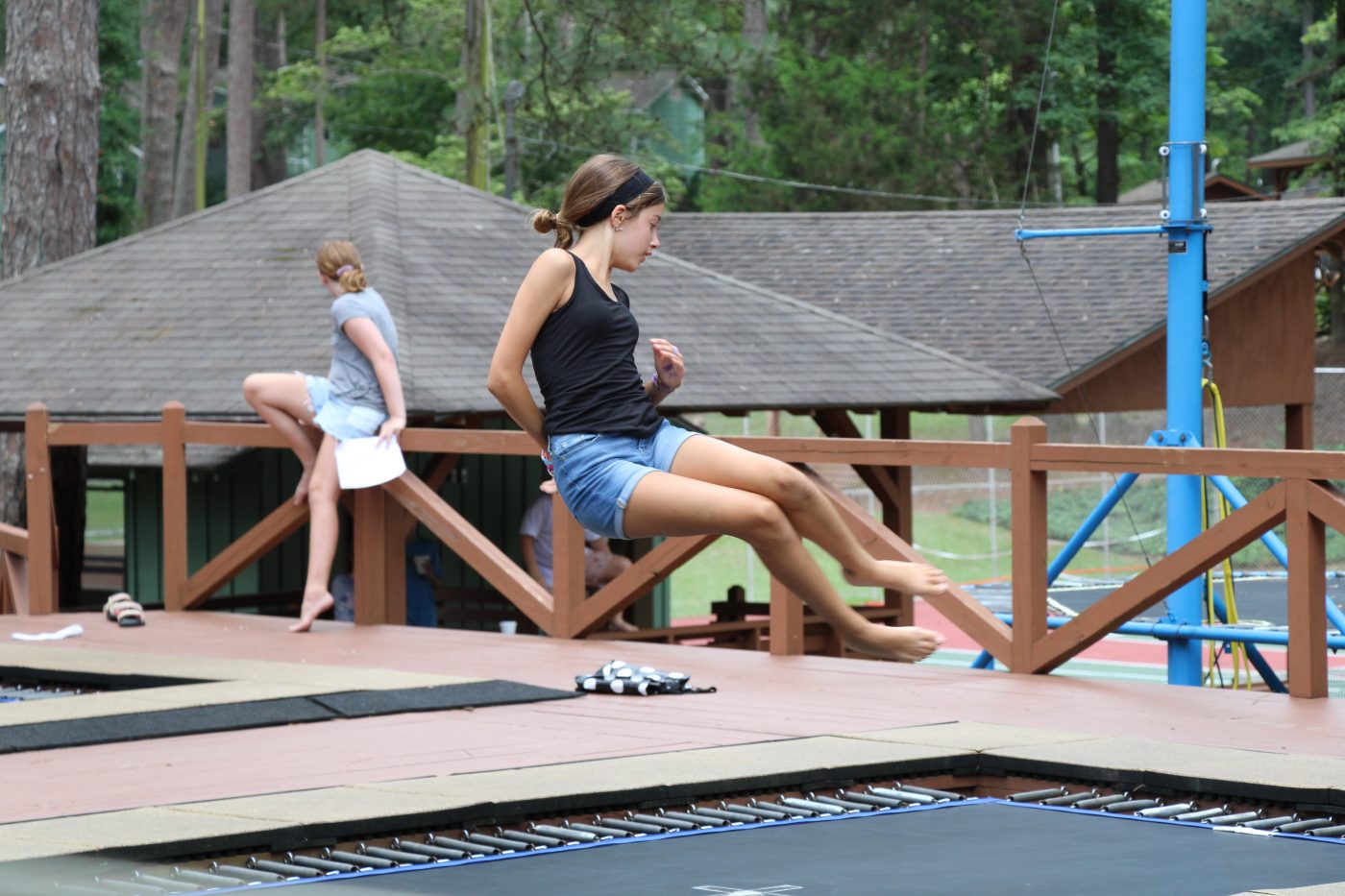 Putt-Putt
Today on the Camp Mac Green we had the Masters Qualification Round. The four boys competing in the Masters Tournament tomorrow will be Thomas Clay, Rafa Johnson, Bob Meador, and Hampton Long!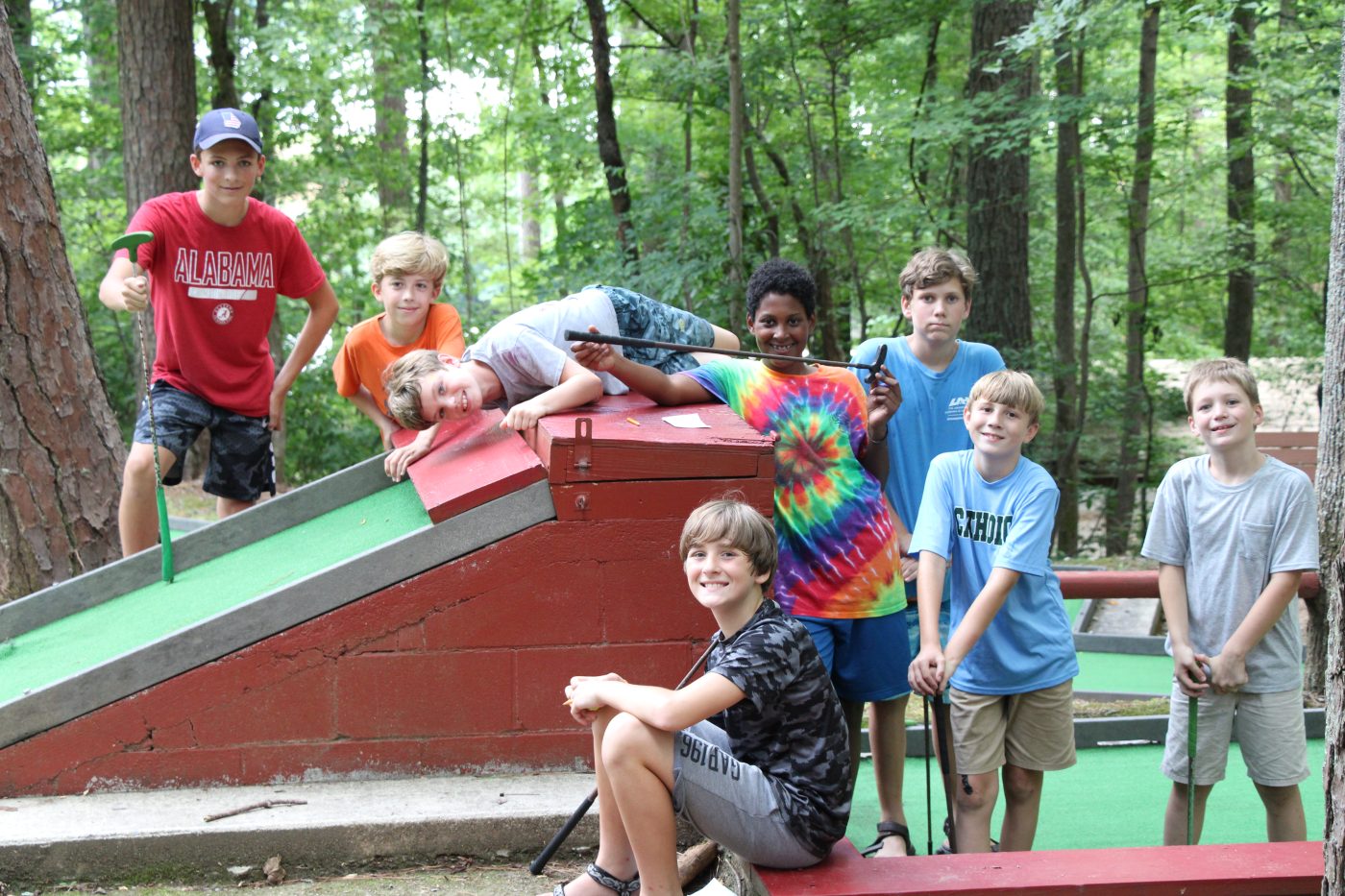 Rappelling Trip
Our last year campers who took Rappelling and passed the Rappelling test went up to Alabama's highest peak, Cheaha Mountain, where they rappelled down a 100-foot tall granite cliff!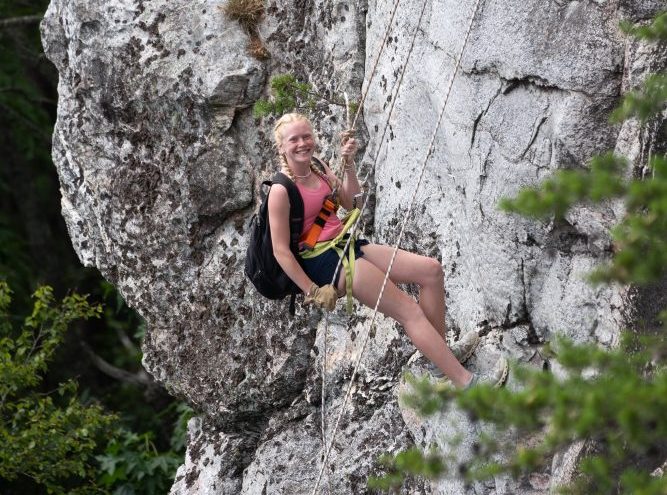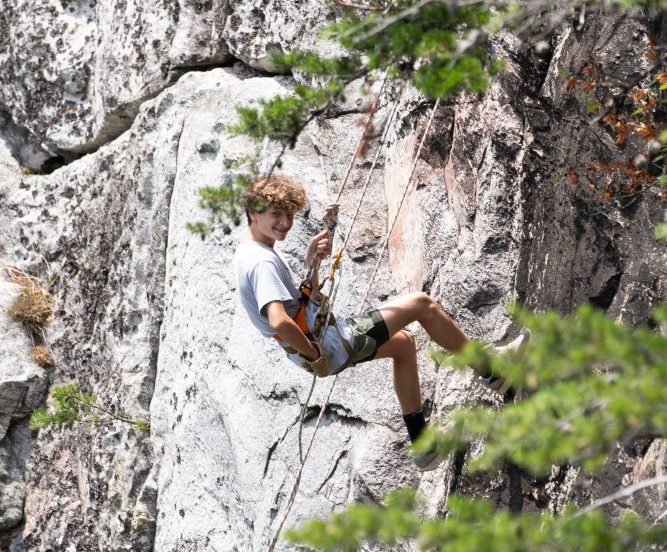 From the Dining Hall
This morning for breakfast, we had Pancakes, Bacon, Eggs, Toast, Grits, and assorted Cereals.
For lunch, we enjoyed Grilled Cheese sandwiches and Chicken Nuggets with the option of a salad bar and chocolate chip cookies for dessert.
We ended the day with Pork Chops with Applesauce, Mac & Cheese, Pinto Beans, and Rolls with Bluebell Ice Cream for dessert.
Vespers
Tonight, our Last Year Campers sang their last song, and Ivey Marston and Clarkie Wilkinson gave our message for the evening.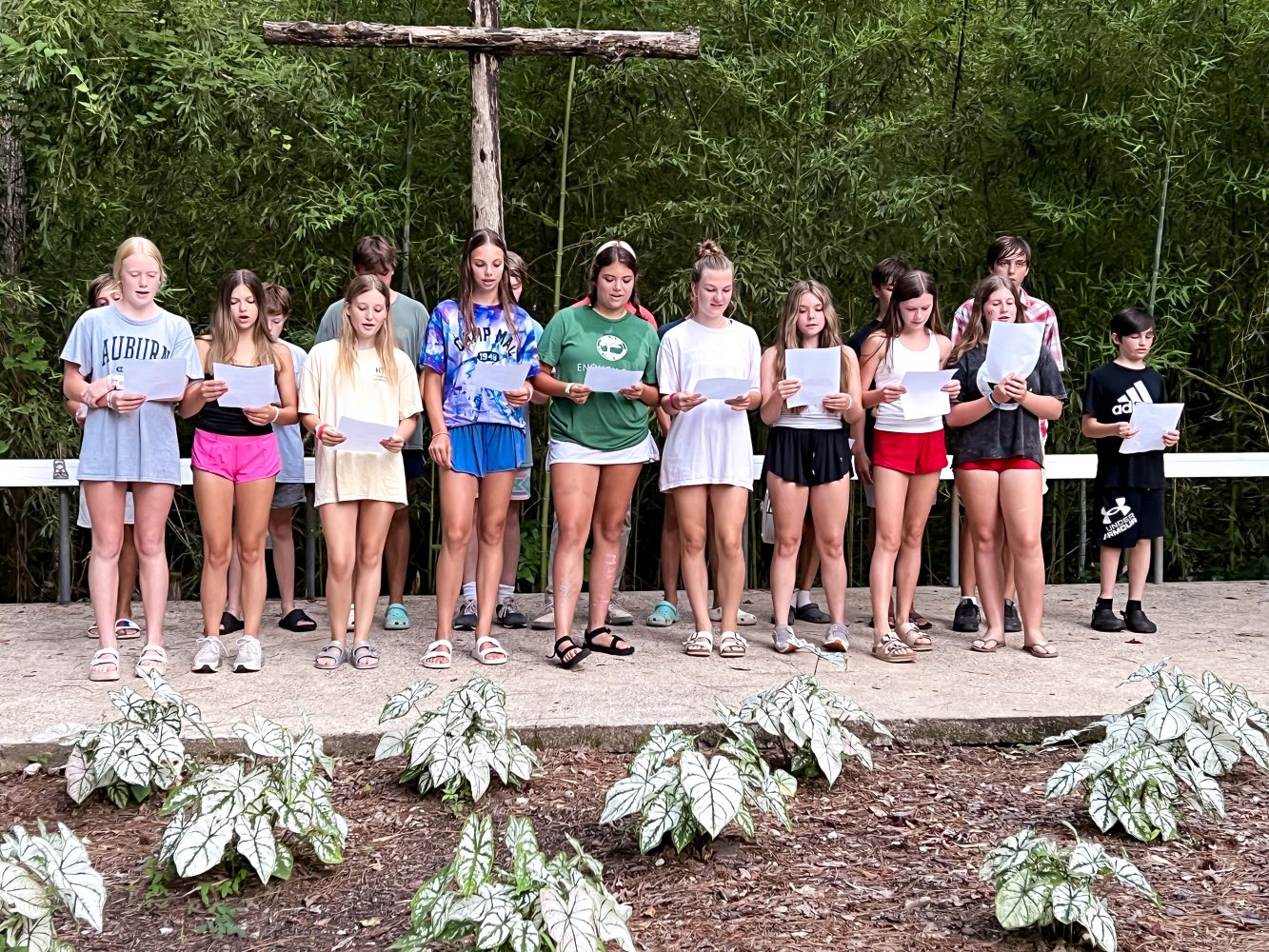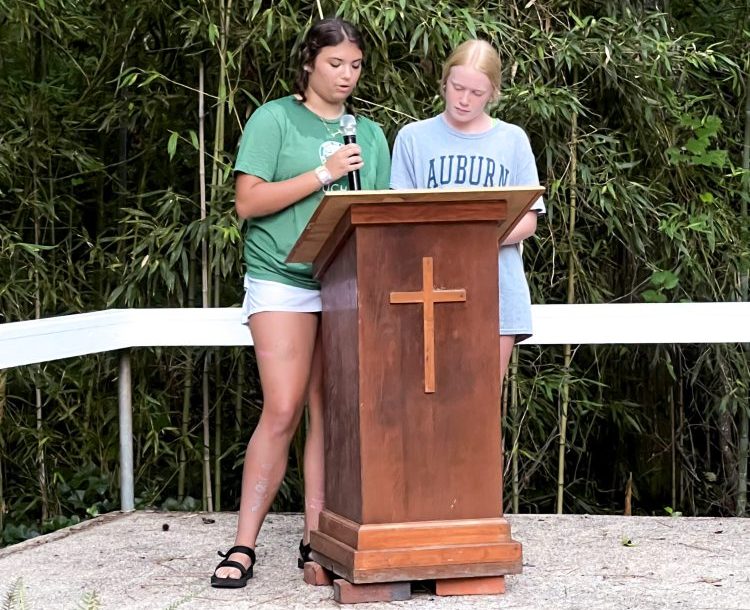 Tonight for Night Rec...
We got Popcorn & Coke Night!