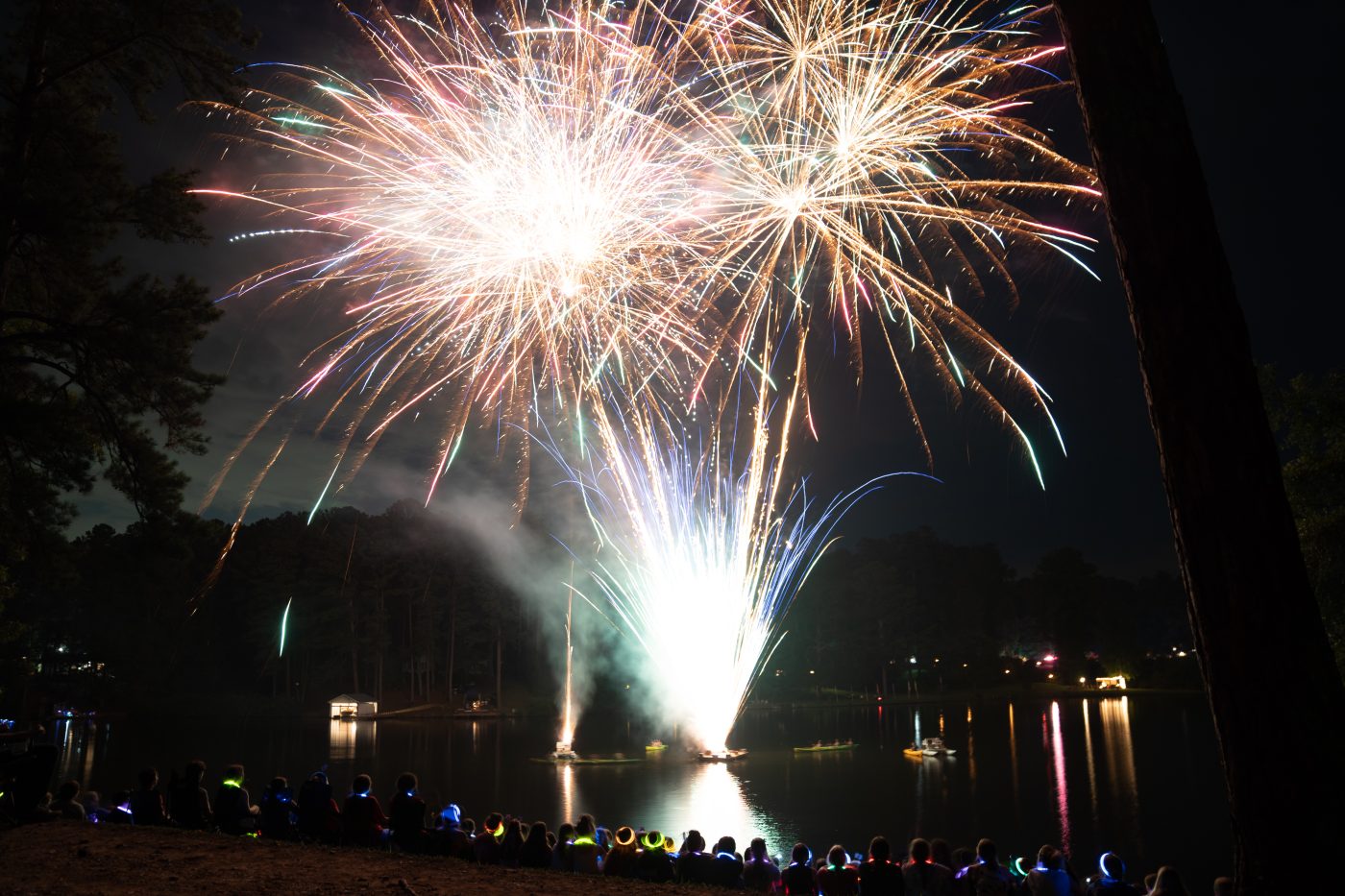 Morning Activities
Riflery
Today at Riflery the Shootout contenders were chosen they are Sammy Crumpton, Miles Cummings, Wells Simmons, Brock Wallace, Ian Baldassari, Marshall Cummings and Walker Snyder. There were also some boys that passed off classes and had some high scores
- Sammy Crumpton: 42, 33, 33, 42, 40, 42 Marksman 1st class
- Thomas Haygood 34, 34
- Will Vosburg- Marksman
- Miles Cummings- 41
- Robert Strange- Pro-marksman
- Stephen Ledoux- Pro-marksman
- Walker Snyder- 36
- Skylar Crane- 37
- Ian Sweeney Pro-marksman
- George Newman- 35
- Bruce Downey- Pro-marksman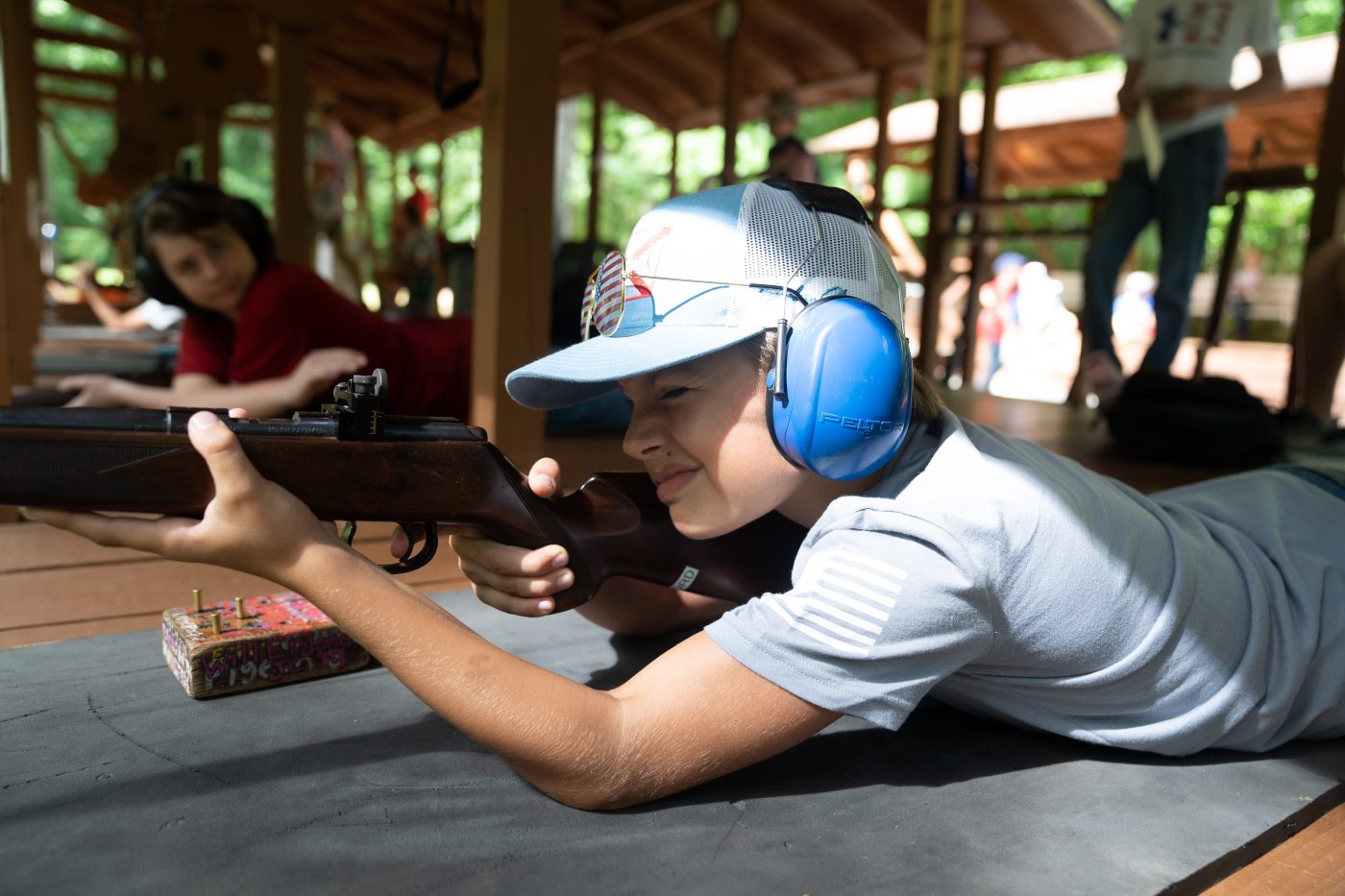 Team Sports
Today the girls came down and played Flag Football. In JV, Maggie's Magnificent Mericans played AK's Awesome Americans and tied in an exciting game of Flag Football. The MVPs were Mali Brown and Alice Kate Krawczyk.

In Varsity, Paxton's Patriots played Ashley's Americans and Paxton's team won. The MVPs were Kate Fitzpatrick and Reese Magid.

From the Hotshots, the George Washingtons played the Parties in the USA with the Parties winning. The MVPs were Vivian Austin and Mary Ellen Badham.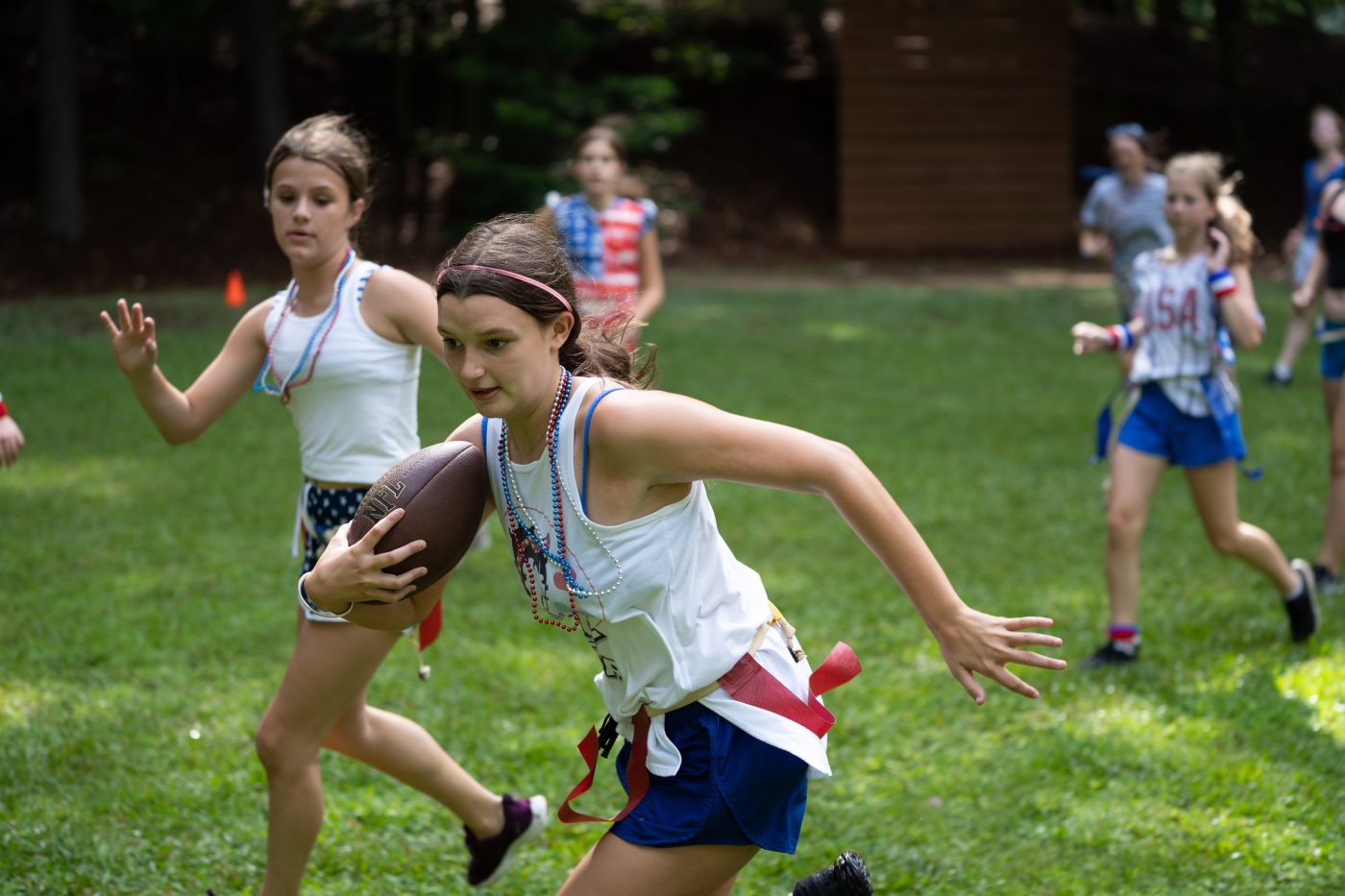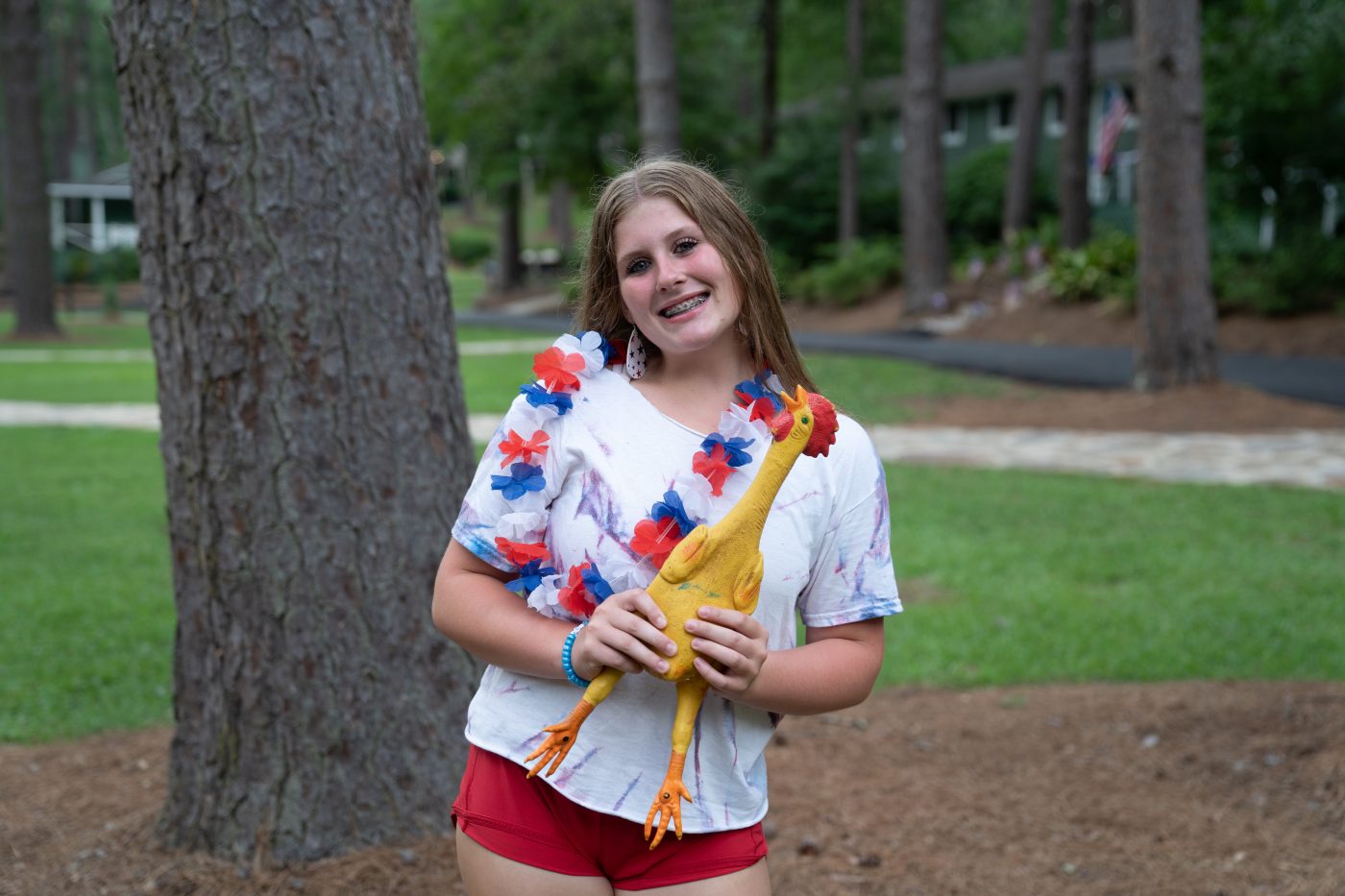 Wilderness Skills
Today at Wilderness Skills, the boys had competition day where they were timed to see how fast they could set up a tent and build a fire.

From the Wranglers, the Shrek Boys beat team Hampton with a time of 15:53. From the Rough Riders, Ian's Fruit Loops beat the Wards and Team Delaney with a time of 19:34. From the Drovers, the Winning Team beat Team Birders and Declin's Ducks with a time of 11:32.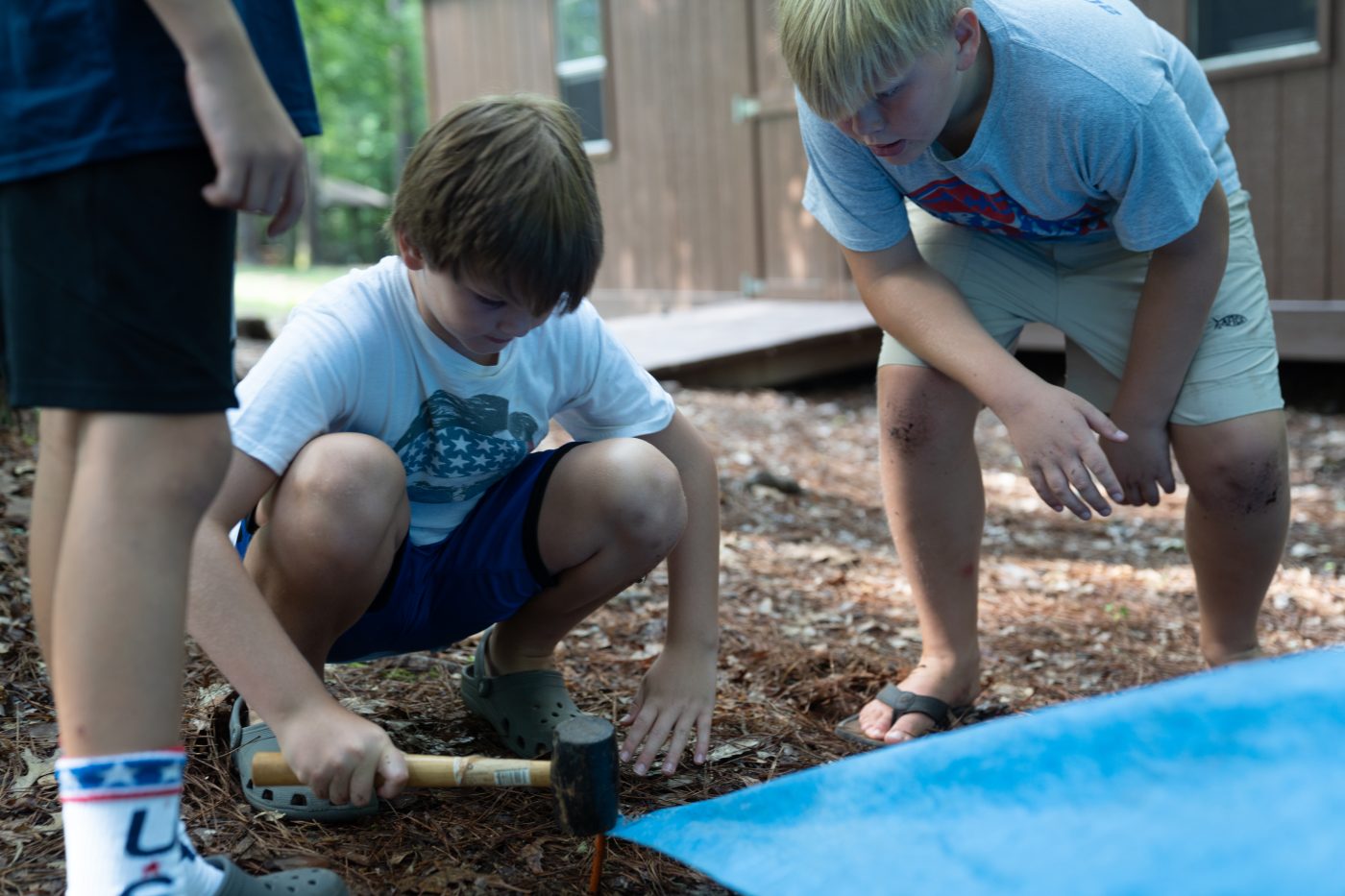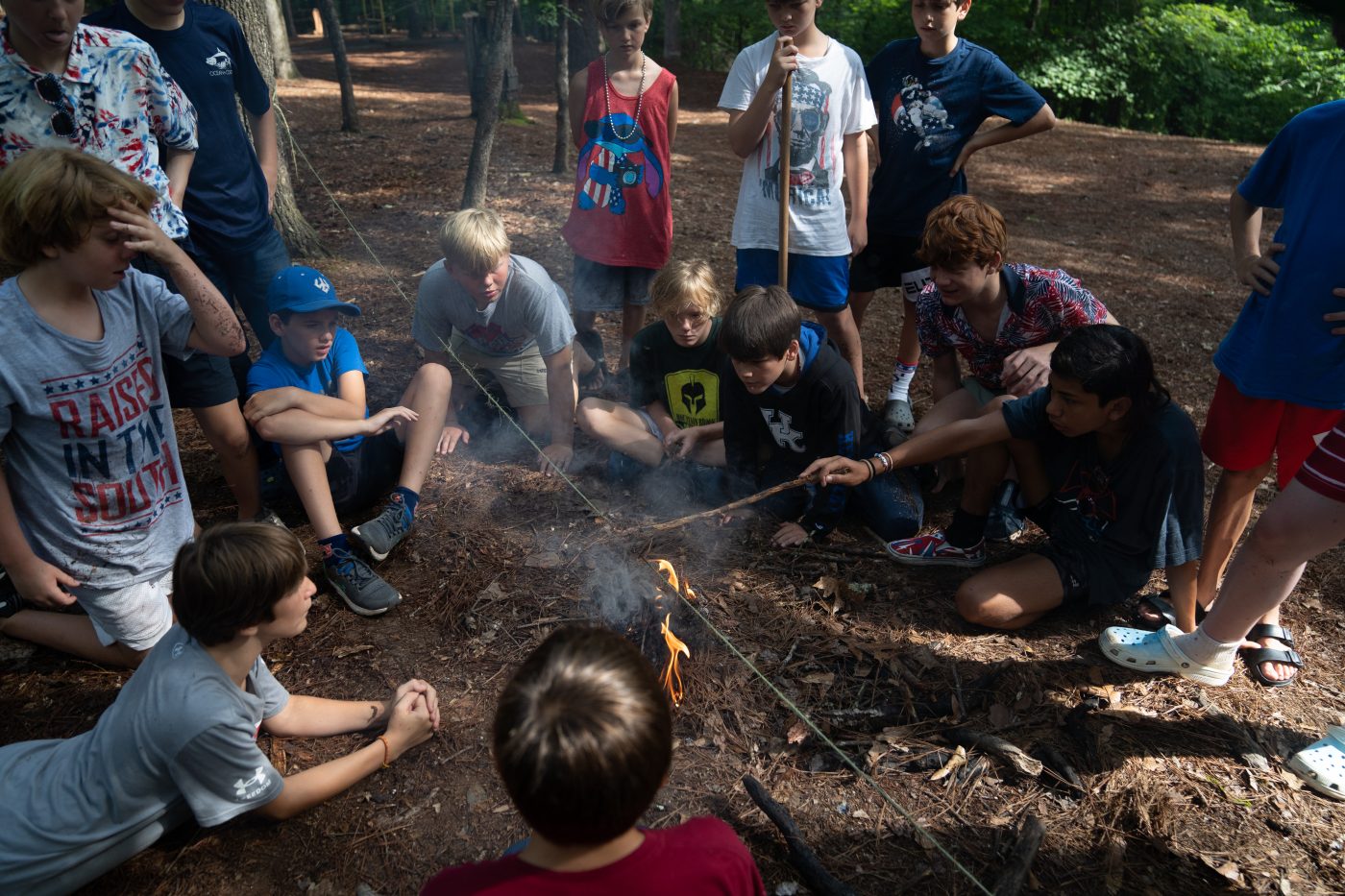 Fun & Games
Today at Fun & Games, the girls came down to the Little Theater for some Board Game Extravaganza. The winner of the "Ratta-Tatta-Ratta-Tatta win a big ole Cowboy Hatta" was Ivey Marston who swept her opponents with her extraordinary Apples to Apples and Spoons skills!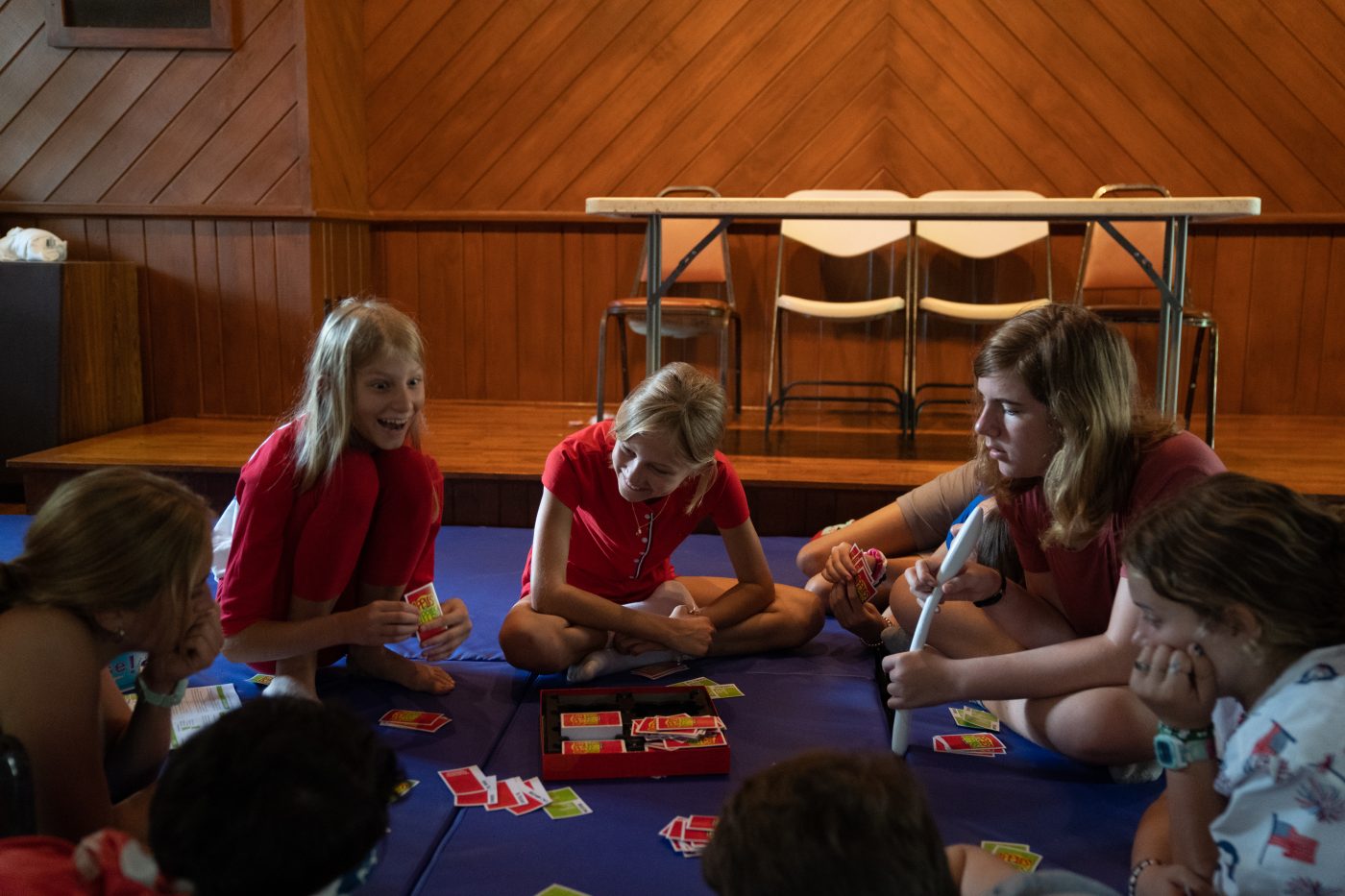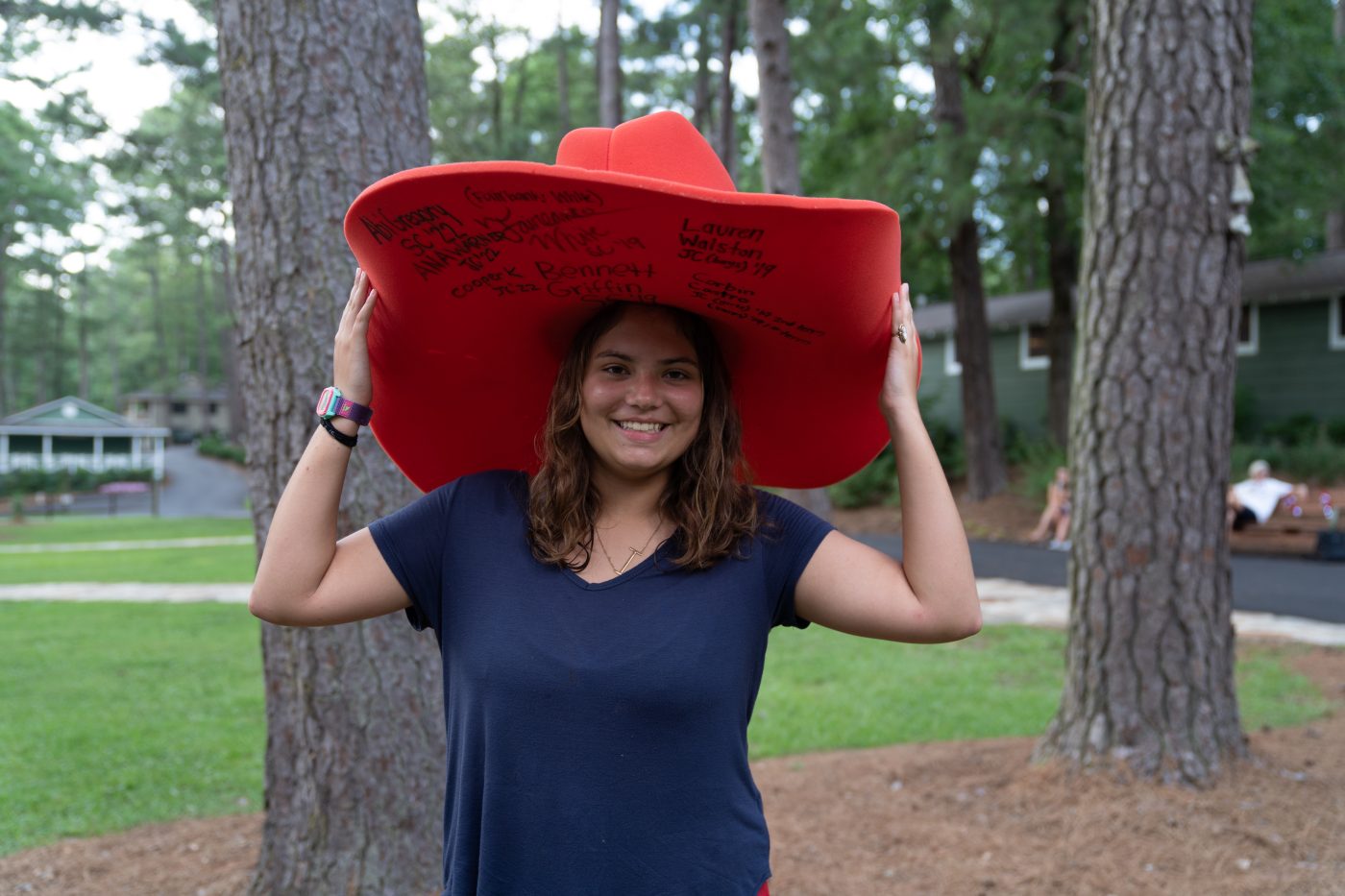 League Games
Today on the hot and sweaty Field 1 Gabby's Gators took the final, last, victorious dub playing softball against the Emma Lou Who's. From the Gators McKaye Rogers played like the hungriest gator out there, and from the Lou Who's Mary Stewart Strong played like a young Cindy Lou Who.

Today on field 2 Margrets Mountain Moose Pack won a final time against Ryland's Rowdy Rhinos in a spectacular and high stakes game of Kickball to end their undefeated season. From the Moose Pack, Mali Brown balled out like a true moose. From the Rhinos Kathleen Wilkinson wiled out. What a Brilliant Season!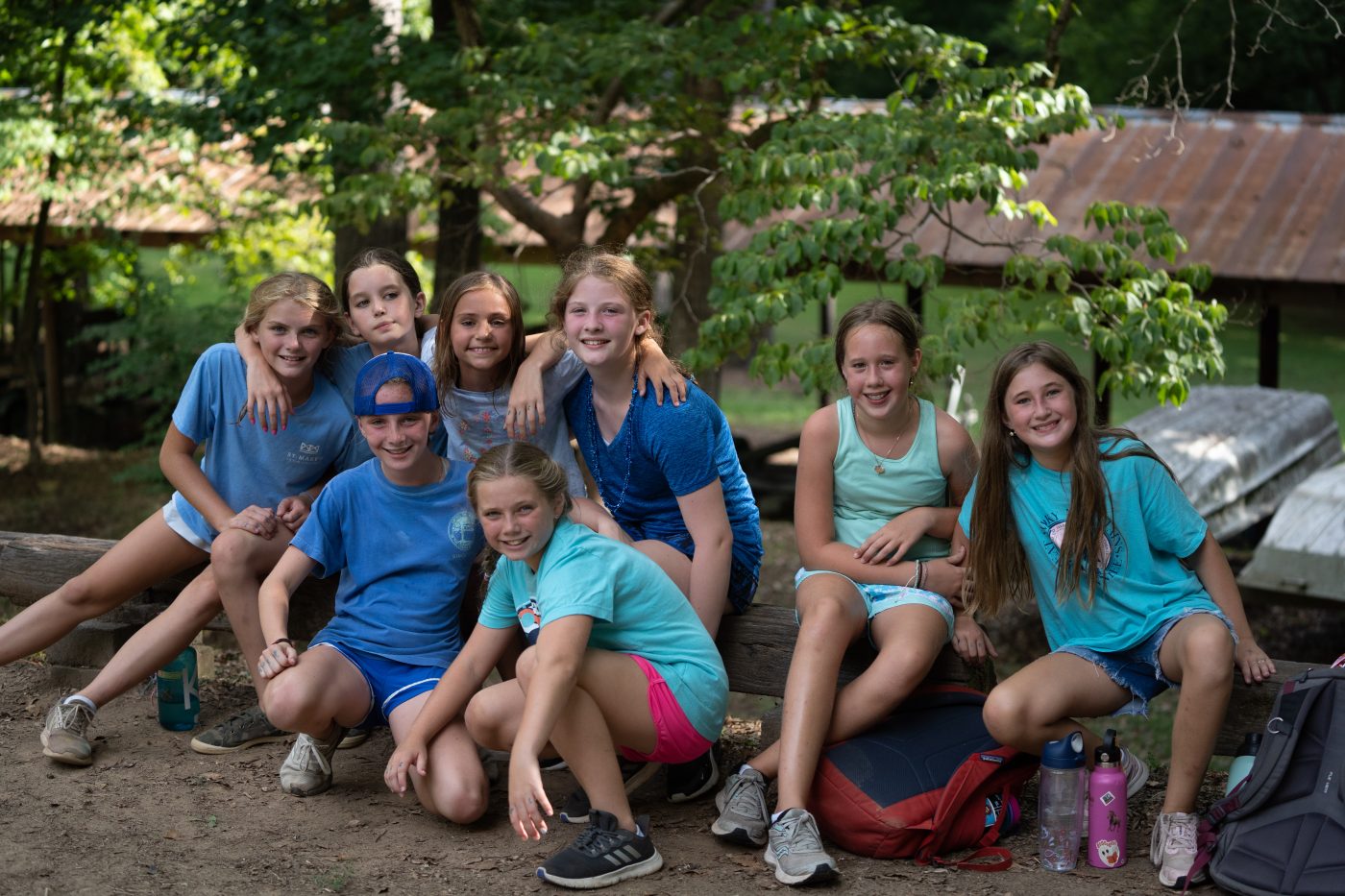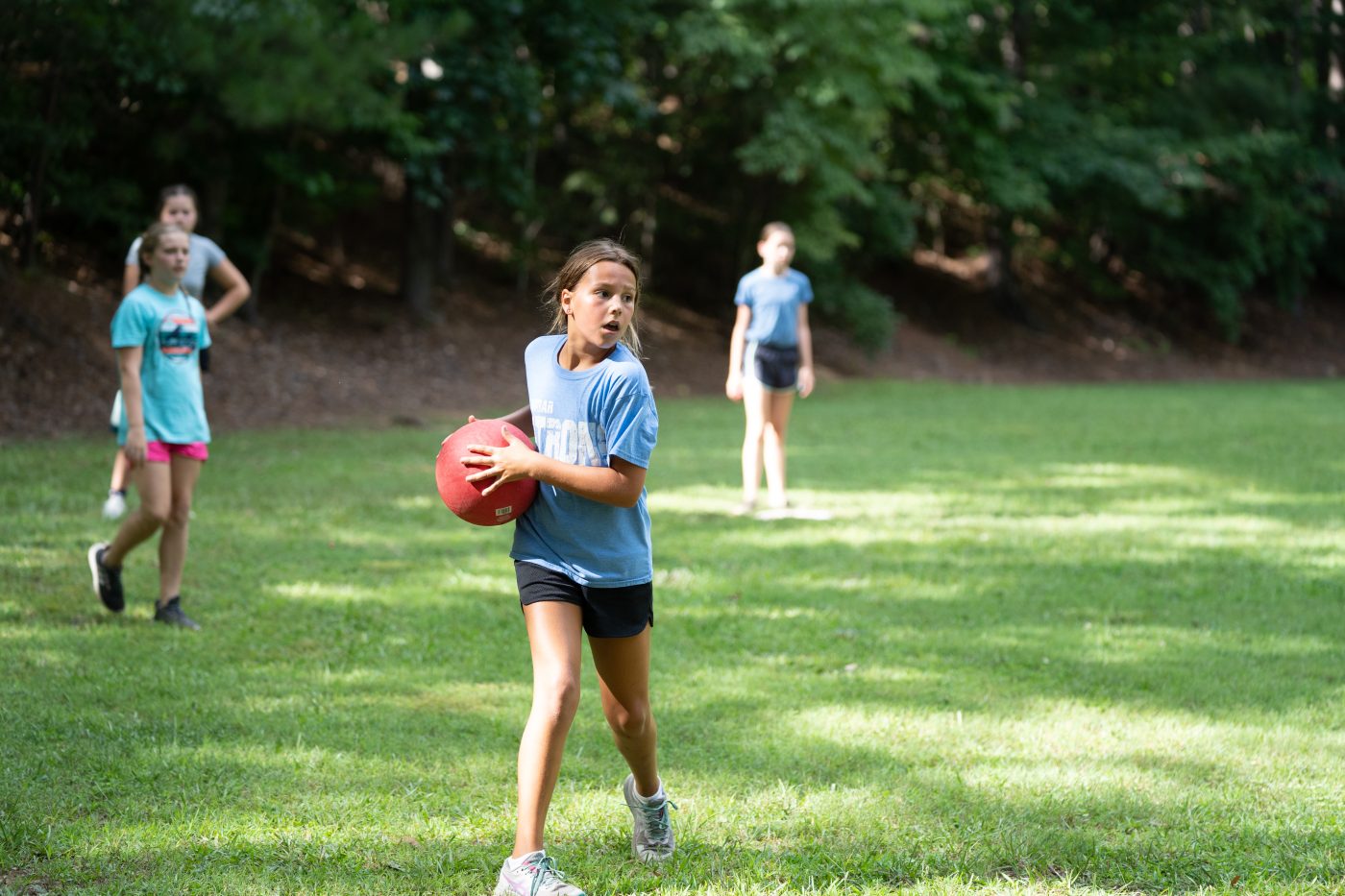 Electives
Game Room
Today at the Game Room, the boys competed in an Air Hockey Tournament where Eli Bowen won.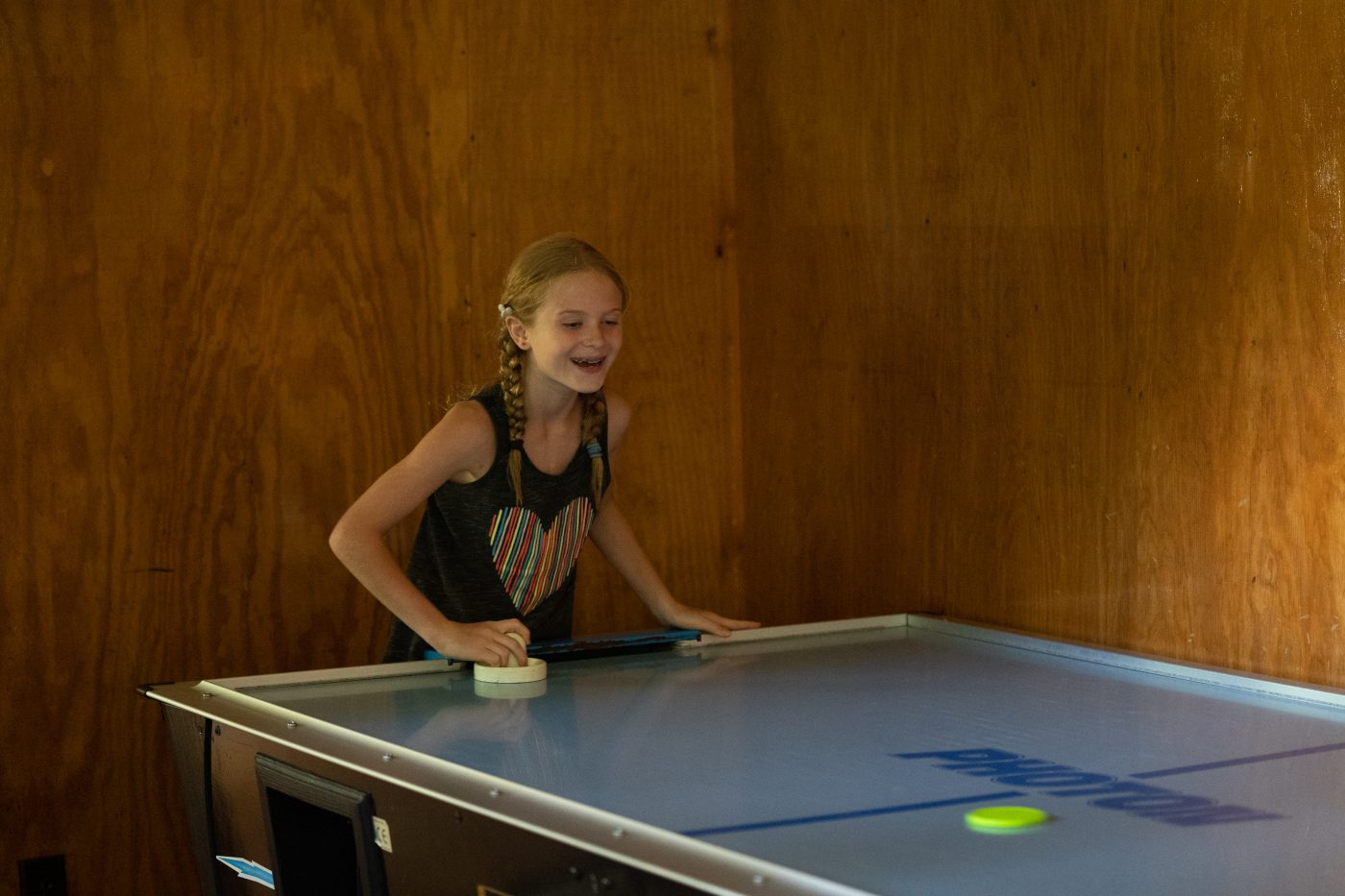 Putt-Putt
Today at Boys Putt-Putt, we had a Green vs. White competition! The White team had 186 points and the Green Team won with 157 points.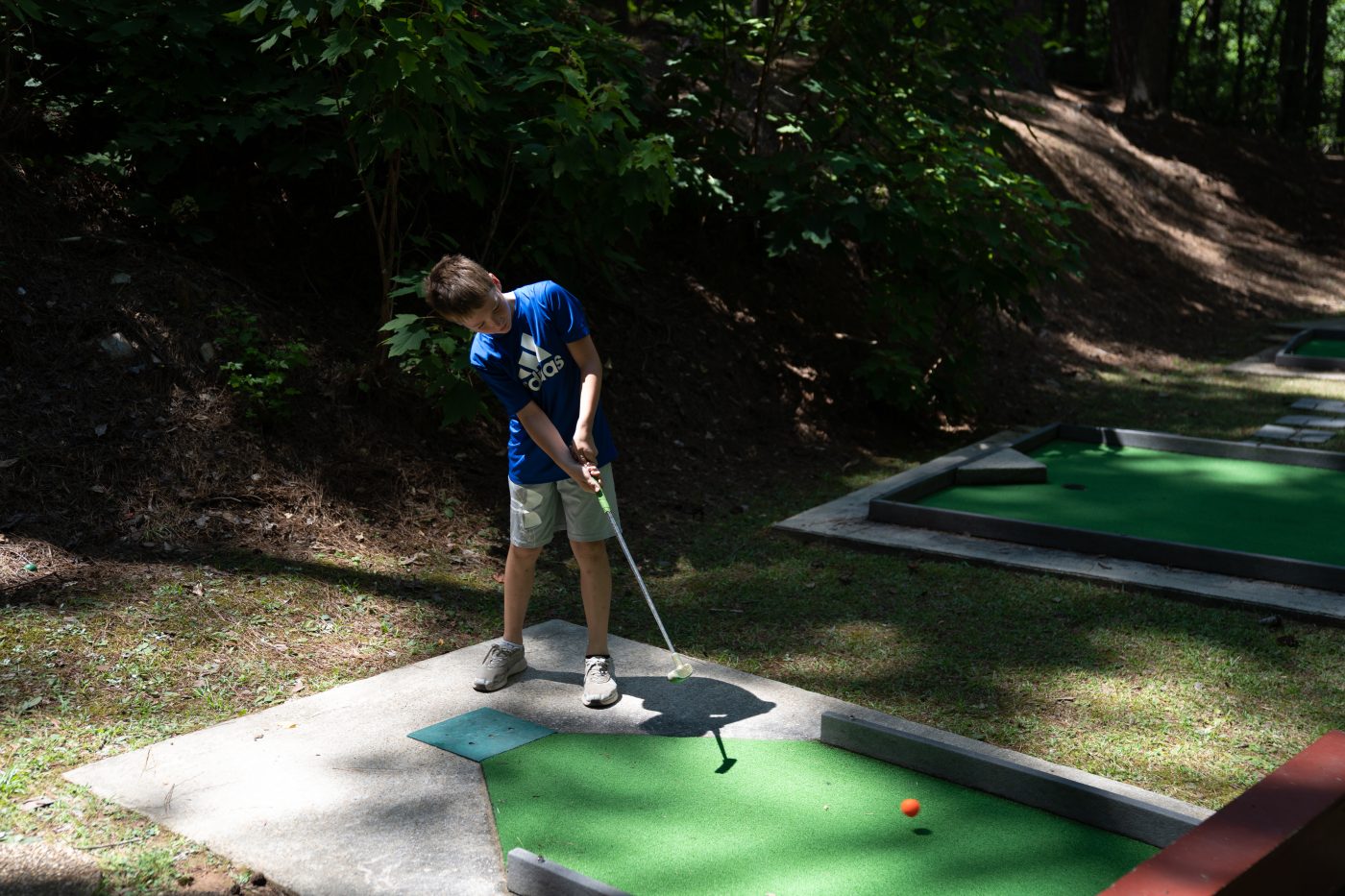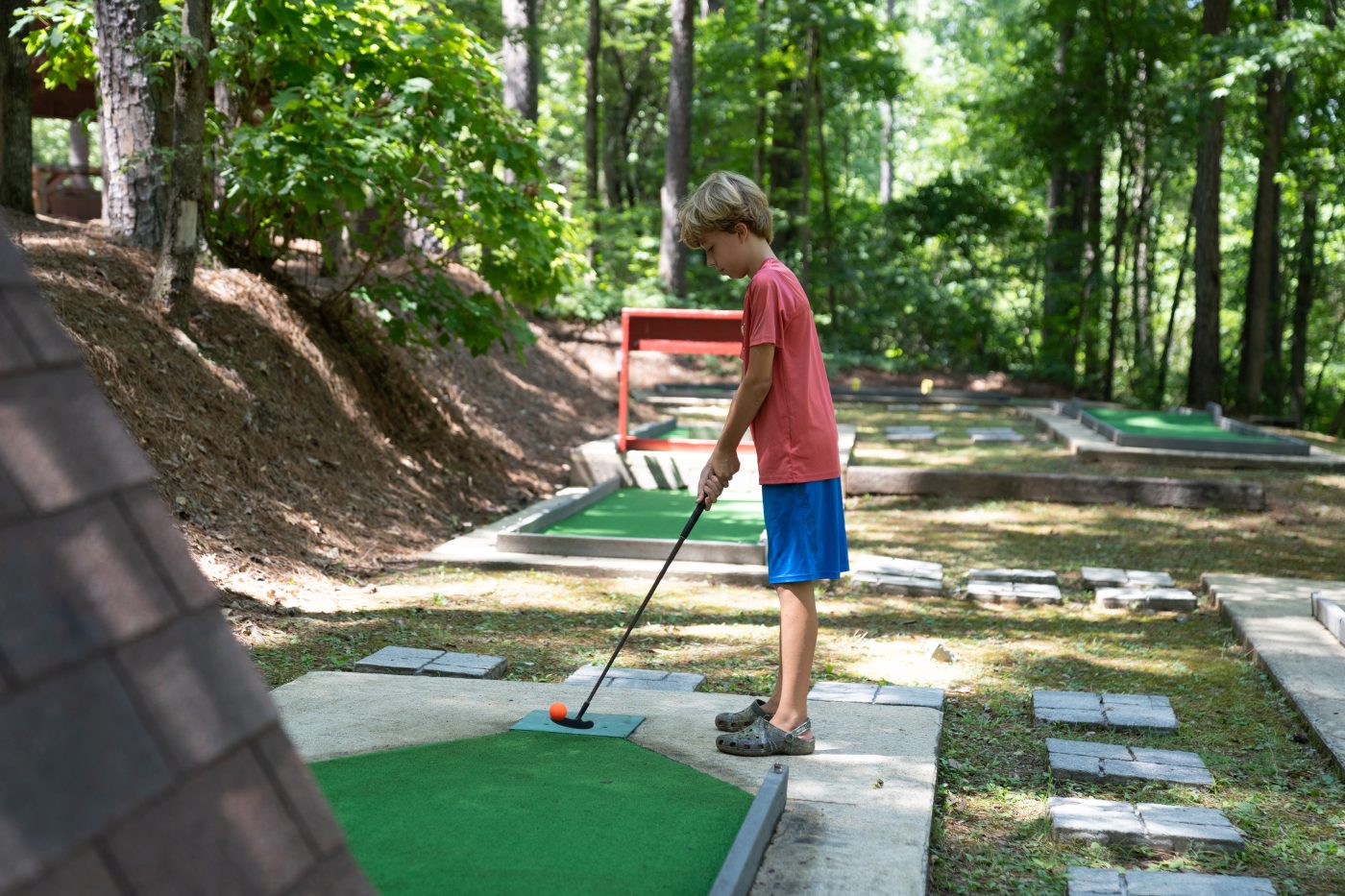 Tennis
At the Tennis Elective, the boys played Cricket in the Cage. Walker Snyder, Sam Taylor, and Joe Garrett all won, and Adam DePiano won twice.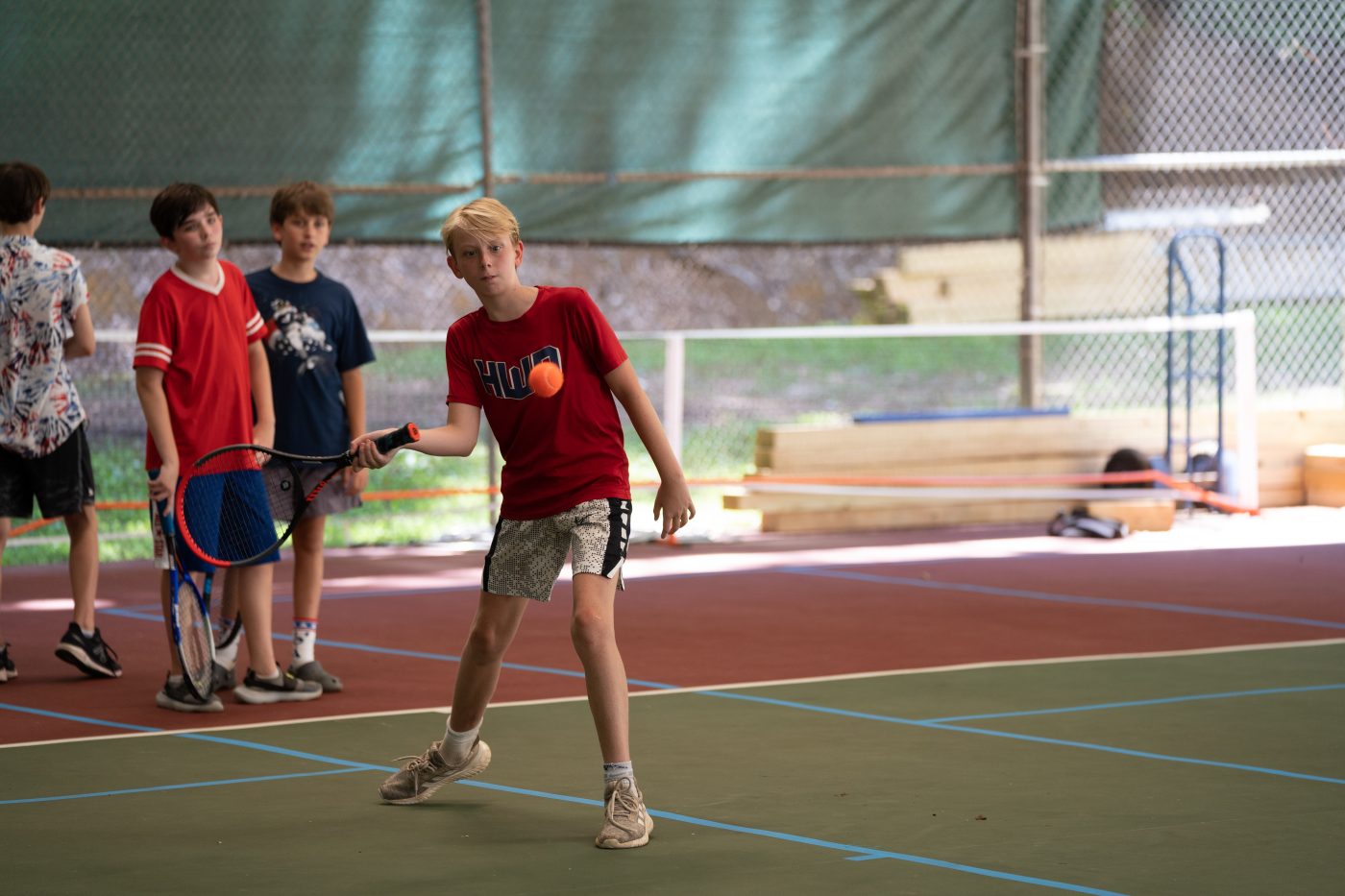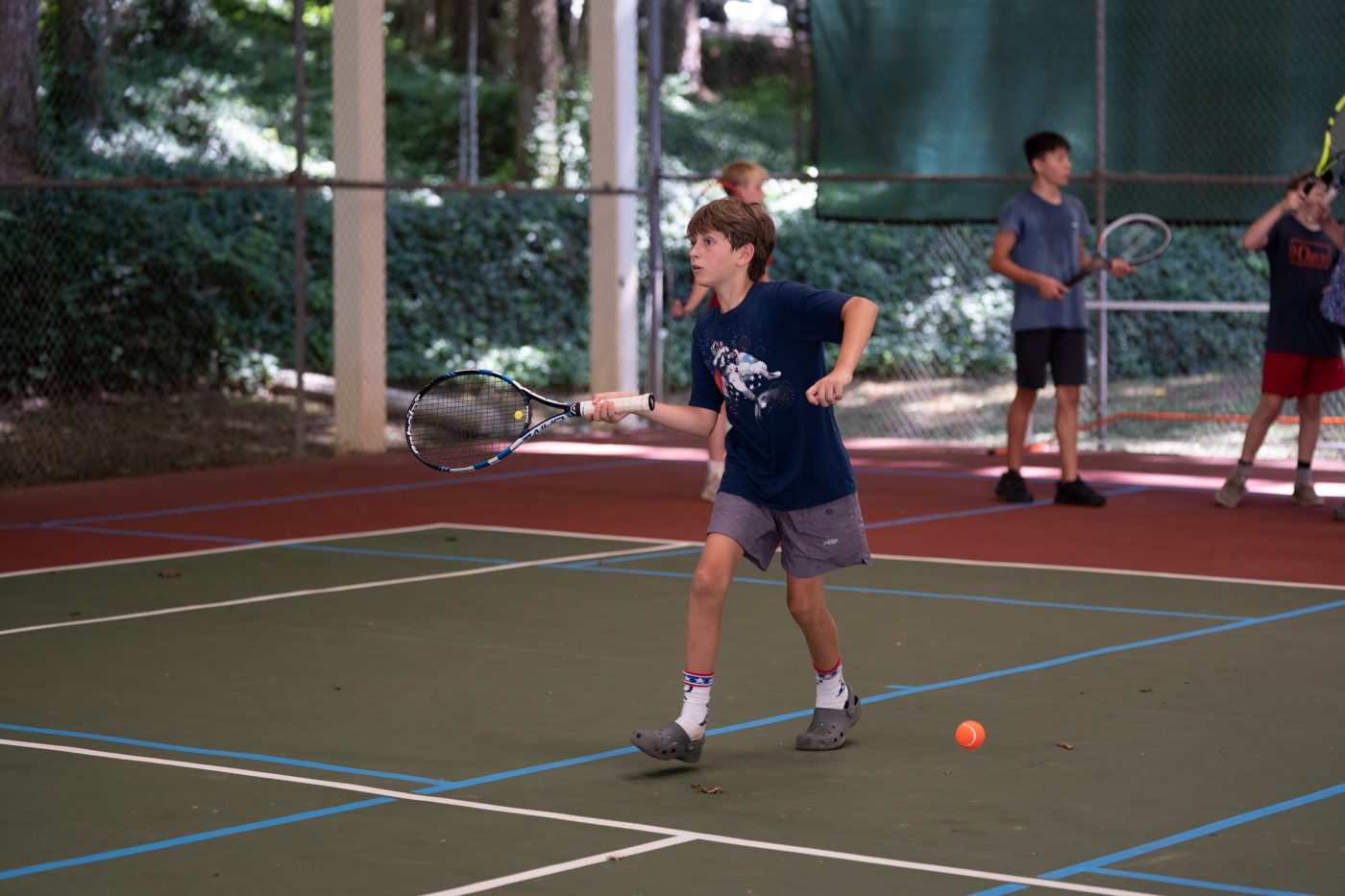 Adventure
Today at Adventure, the girls went to the Rock Climbing Wall to see who could climb the highest. Elenor Adkins climbed 4 panels, Vivi Frazier vibed, Kenzie Summers climbed 4, Bella Brothers climbed 4 , Maddie Freeman climbed 3, Anne Margaret Wilkinson climbed 10, Sofie Bynum climbed 5, and Annabelle Lewis climbed 3.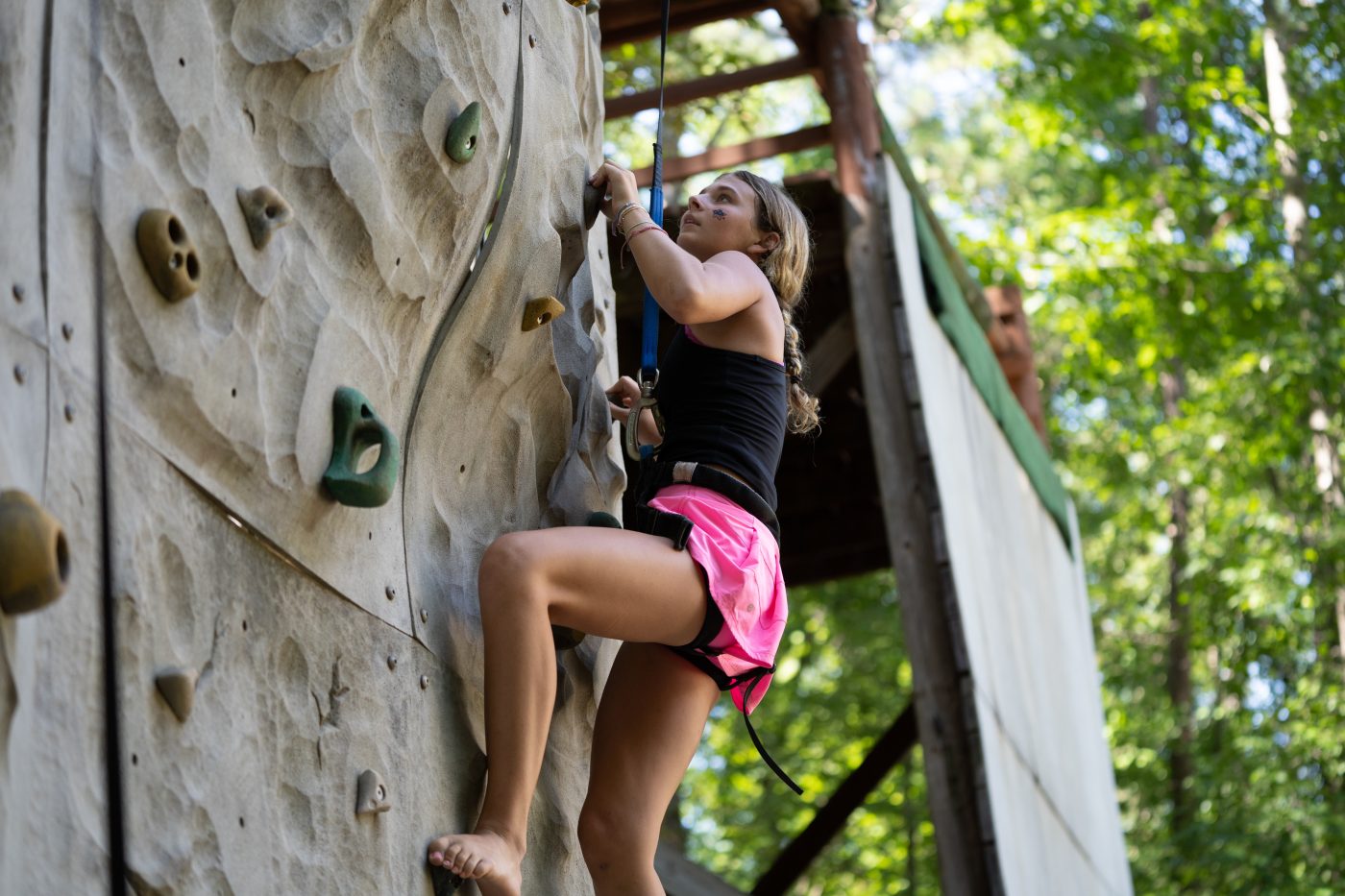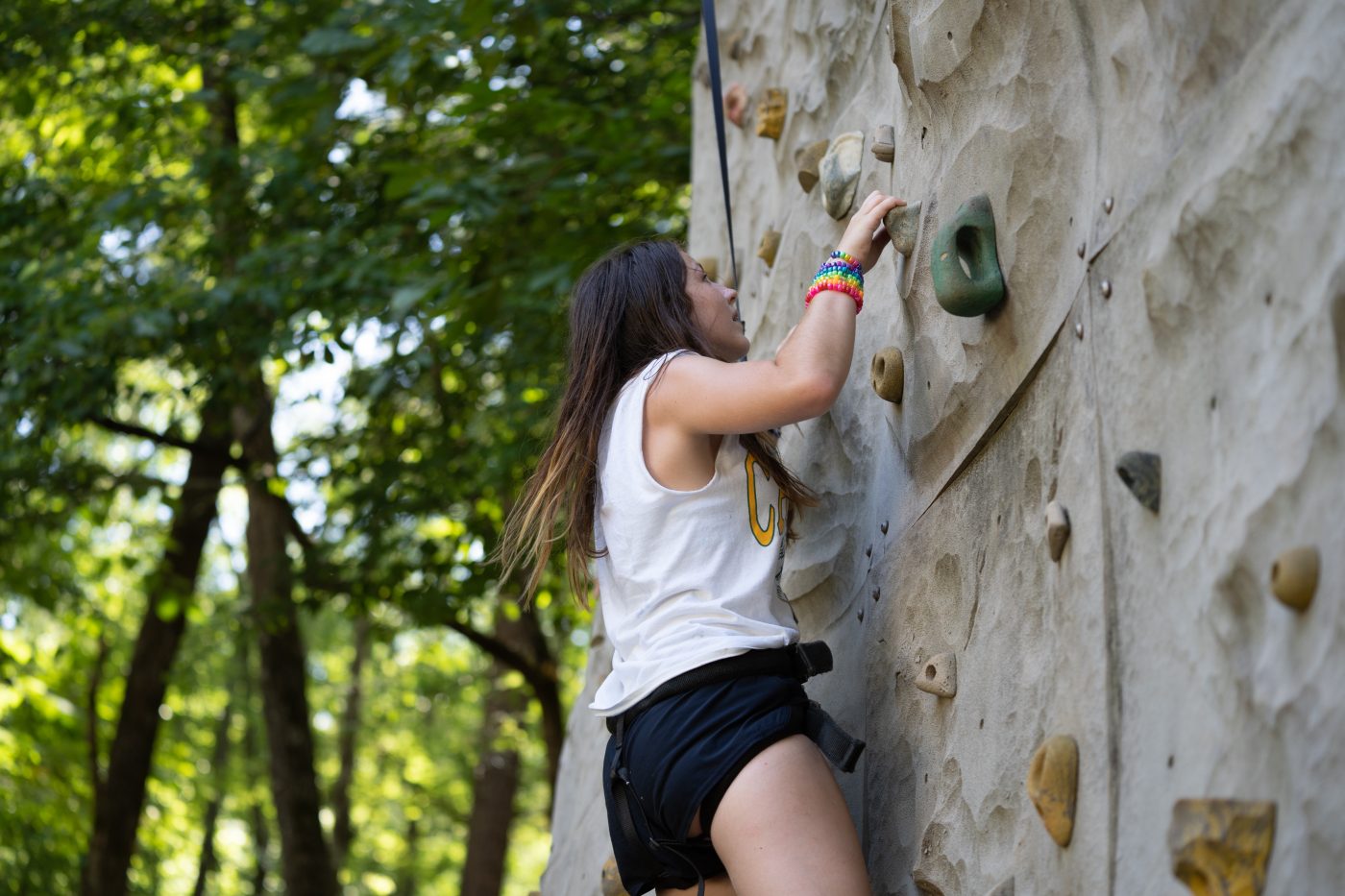 From the Dining Hall This morning, we had Bacon, scrambled Eggs, Grits, buttered Toast, and assorted Cereal. For lunch, we had Hot Dogs/Chili Dogs, Chips, Watermelon, and Chocolate Chip Cookies. And to end the day, we had BBQ Ribs, BBQ Chicken, Potato Salad, Baked Beans, Cole Slaw, Garlic Toast, and a Salad Bar. We had Red, White, & Blue Cupcakes for dessert!
Vespers
Last Year Campers, Bruce Downey and Caven Burdick delivered our Vespers message.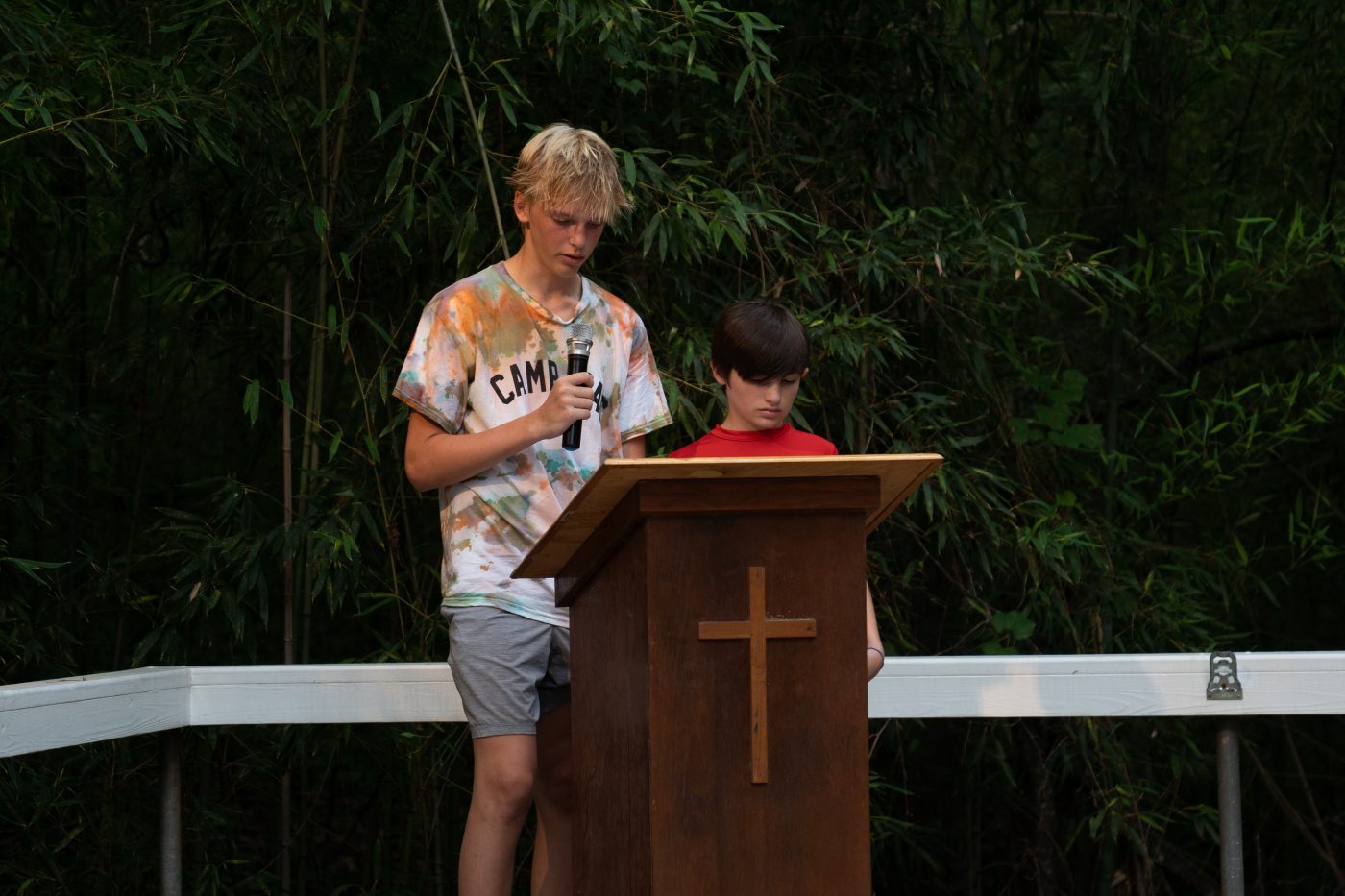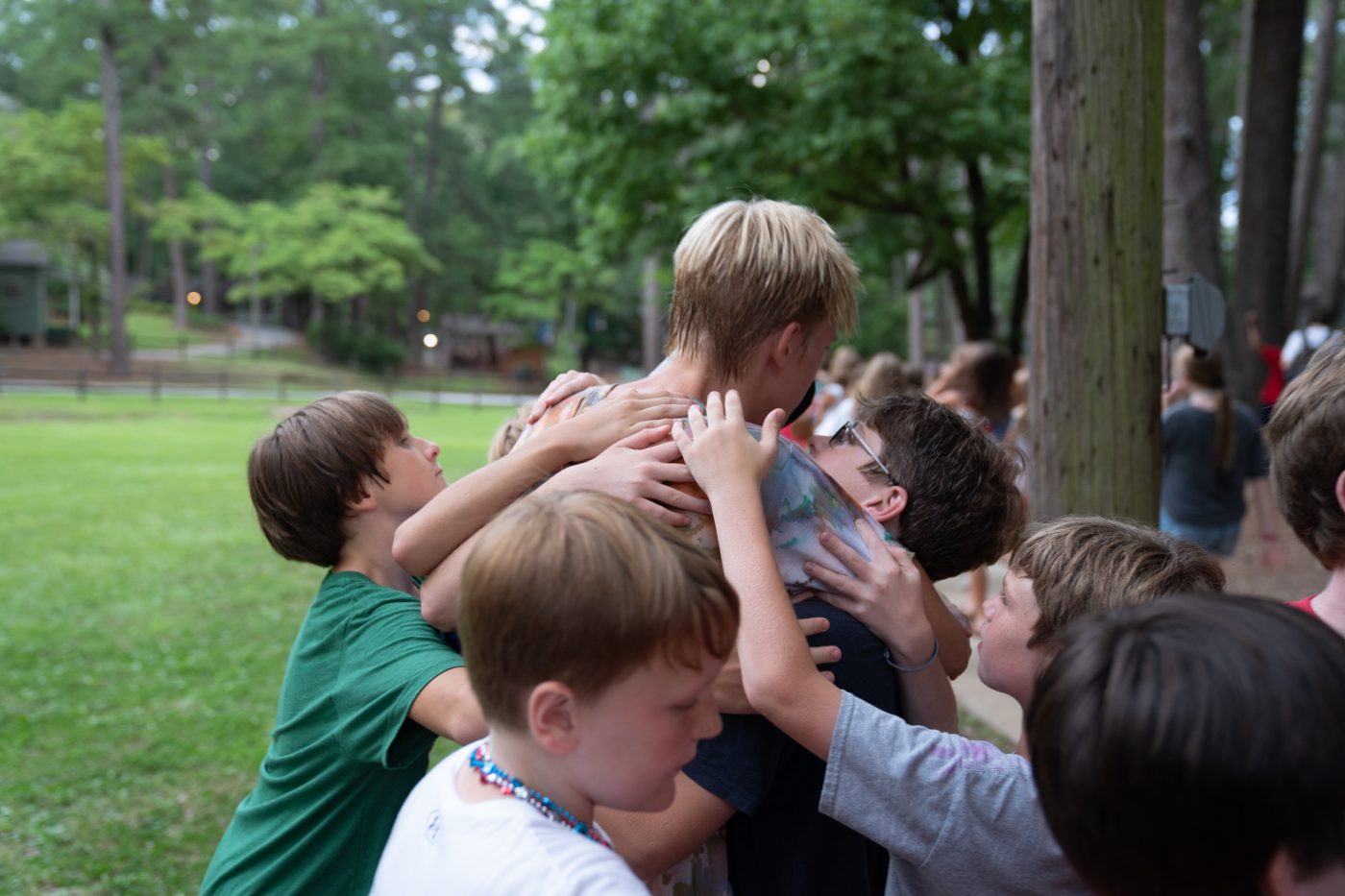 Tonight for Night Rec...
We had Rec Hall!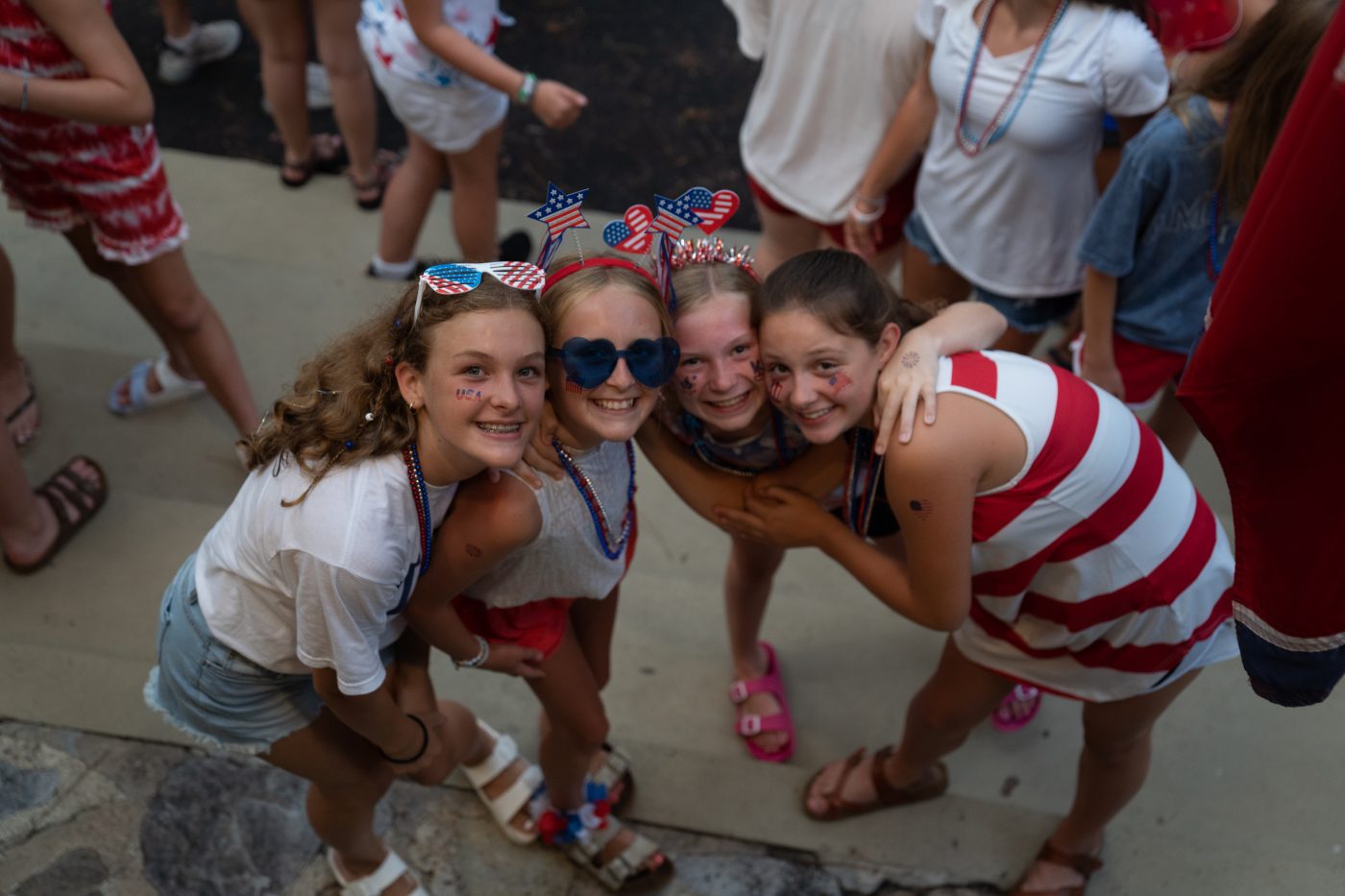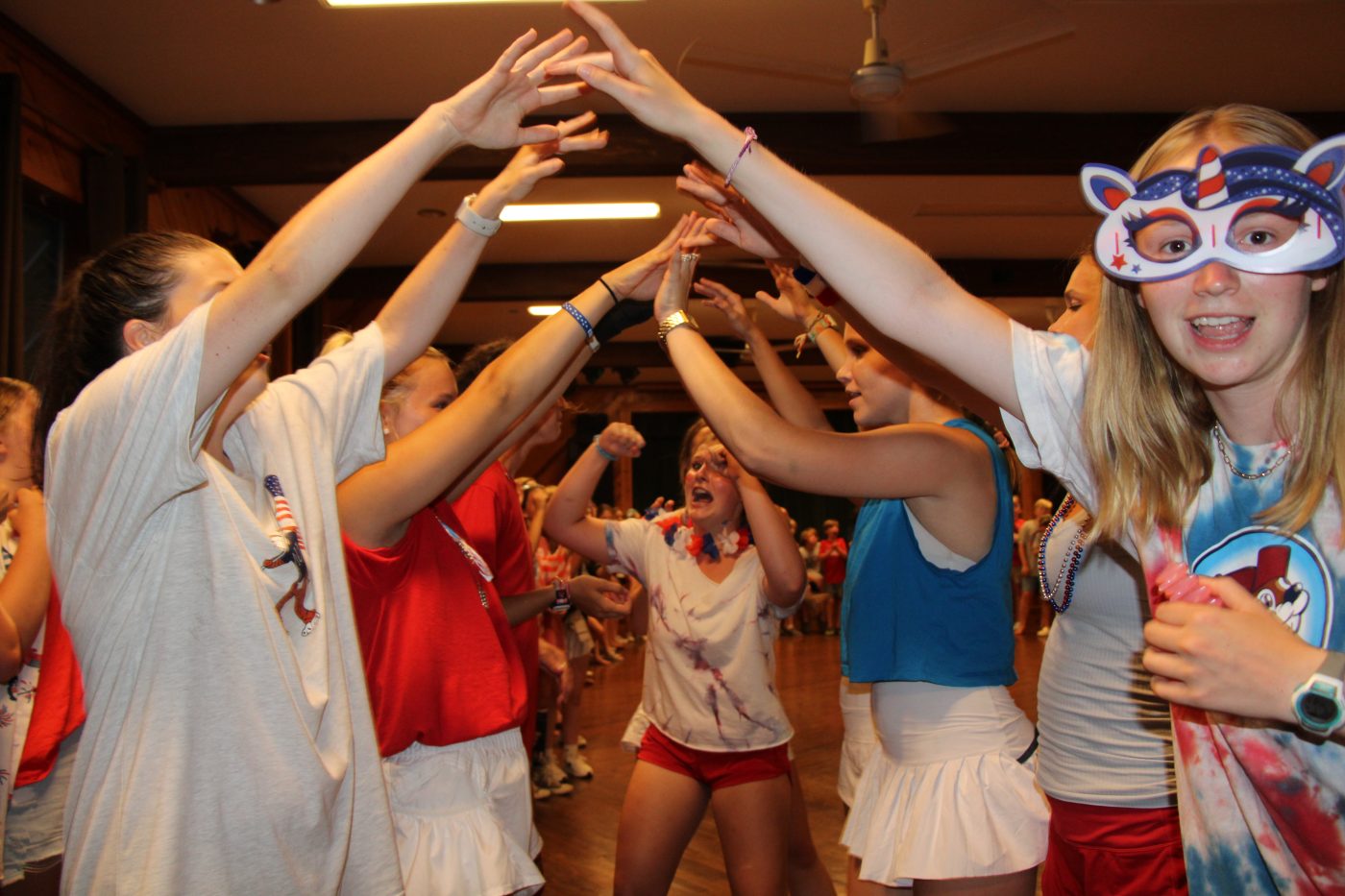 followed by...FIREWORKS!!
HAPPY 4TH OF JULY!!!!