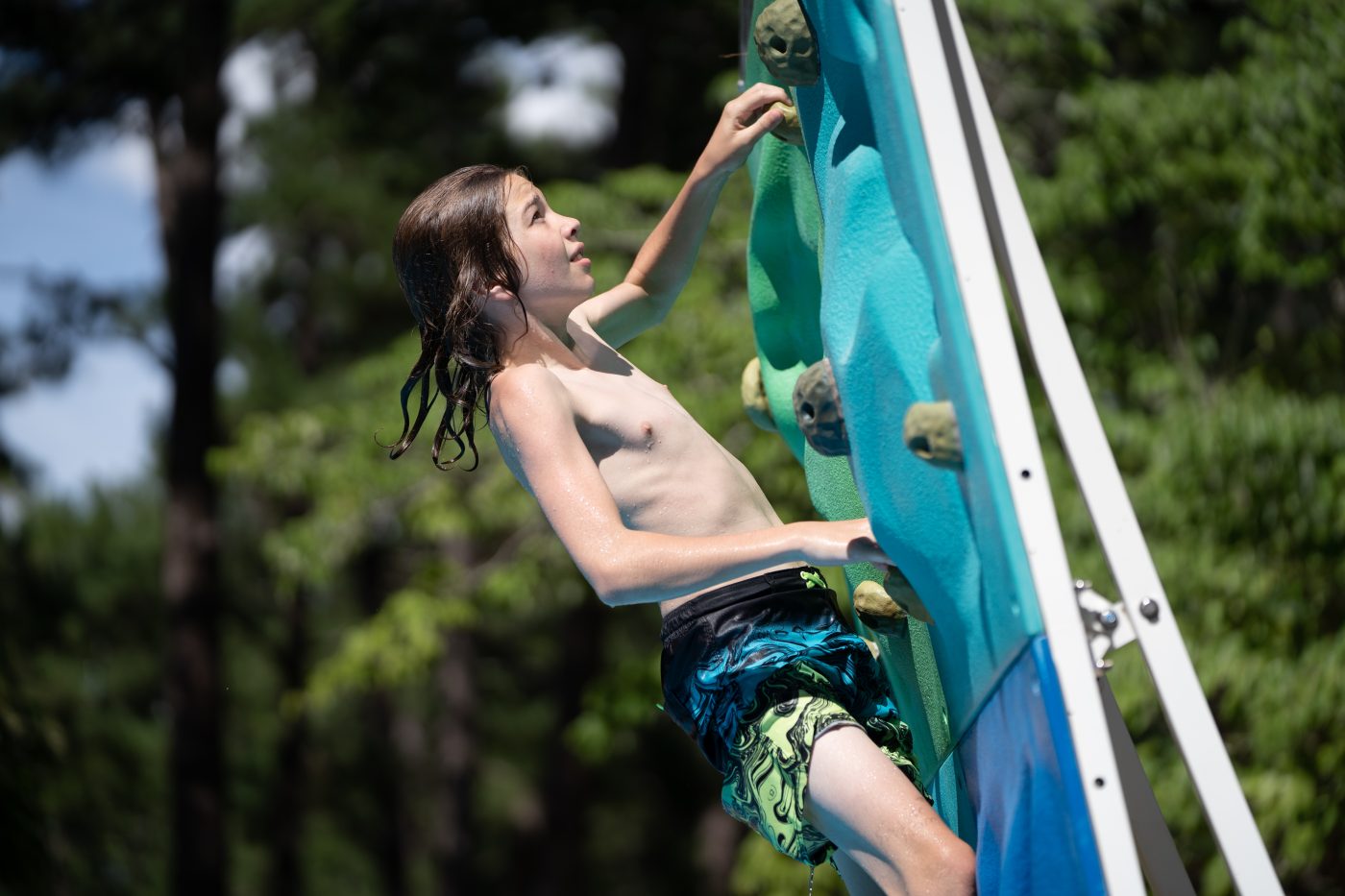 Flag Raising
US Flag Bearers:
B-2 - Tyler Frith
Cheaha - Miles Cummings
B-3 - Sammy Crumpton
B-1 - Ian Baldassarri
B-0 - Ian Sweeney

G-2 -Vivian Austin
G-1 - Kathleen Wilkinson
G-0 - Hadley Harris
Lake - Annabelle Lewis

Flag Raisers:
Lake - Sarah Neal DePiano
B-0 - Benji Sokol


State Flag Bearers:
Clarkie Wilkinson - Birmingham, AL
Reese Magid - Santa Barbara, CA
Mack Pinel - Longwood, FL
McKaye Rogers - Marietta, GA
Morgan Sessions - Boise, ID
Michael Madigan - New Orleans, LA
Emerson Denham - Oxford, MS
Max Montgomery - Fayetteville, NC
MacGregor Tuten - Charleston, SC
Amelie Pasona - Brentwood, TN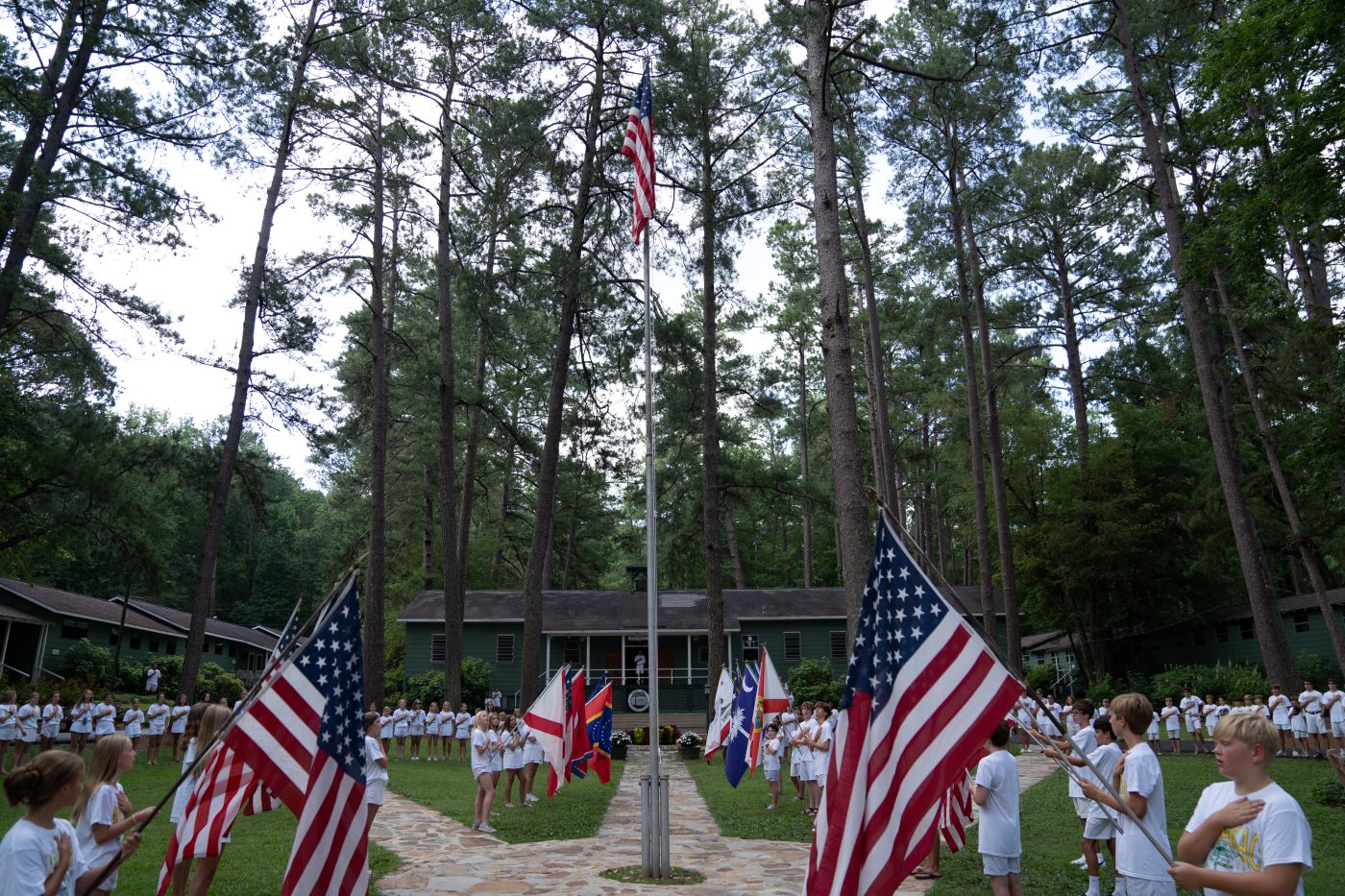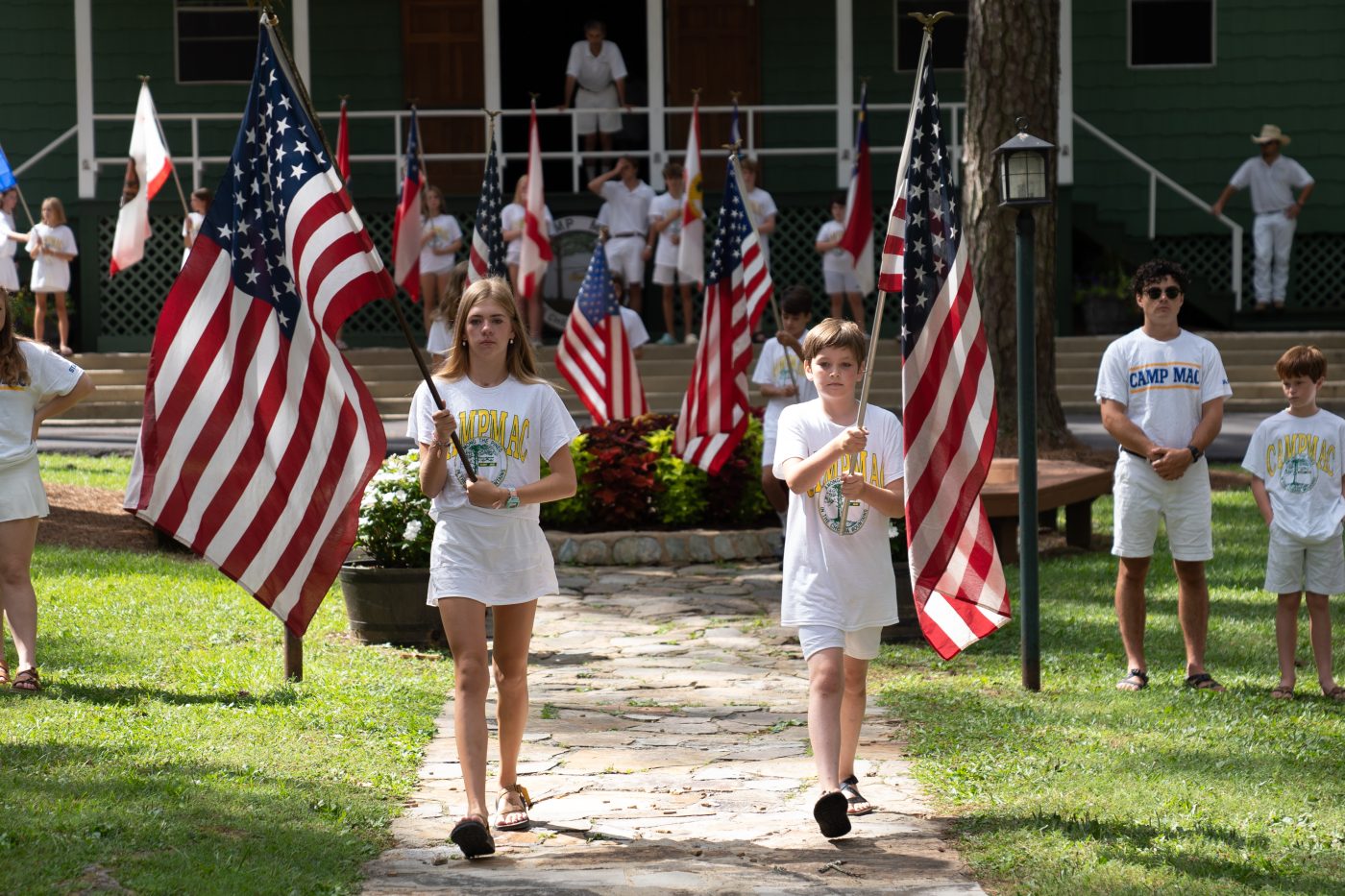 Sunday School
Rebecca Lankford gave our message this morning and Rosemary Gross sang for us.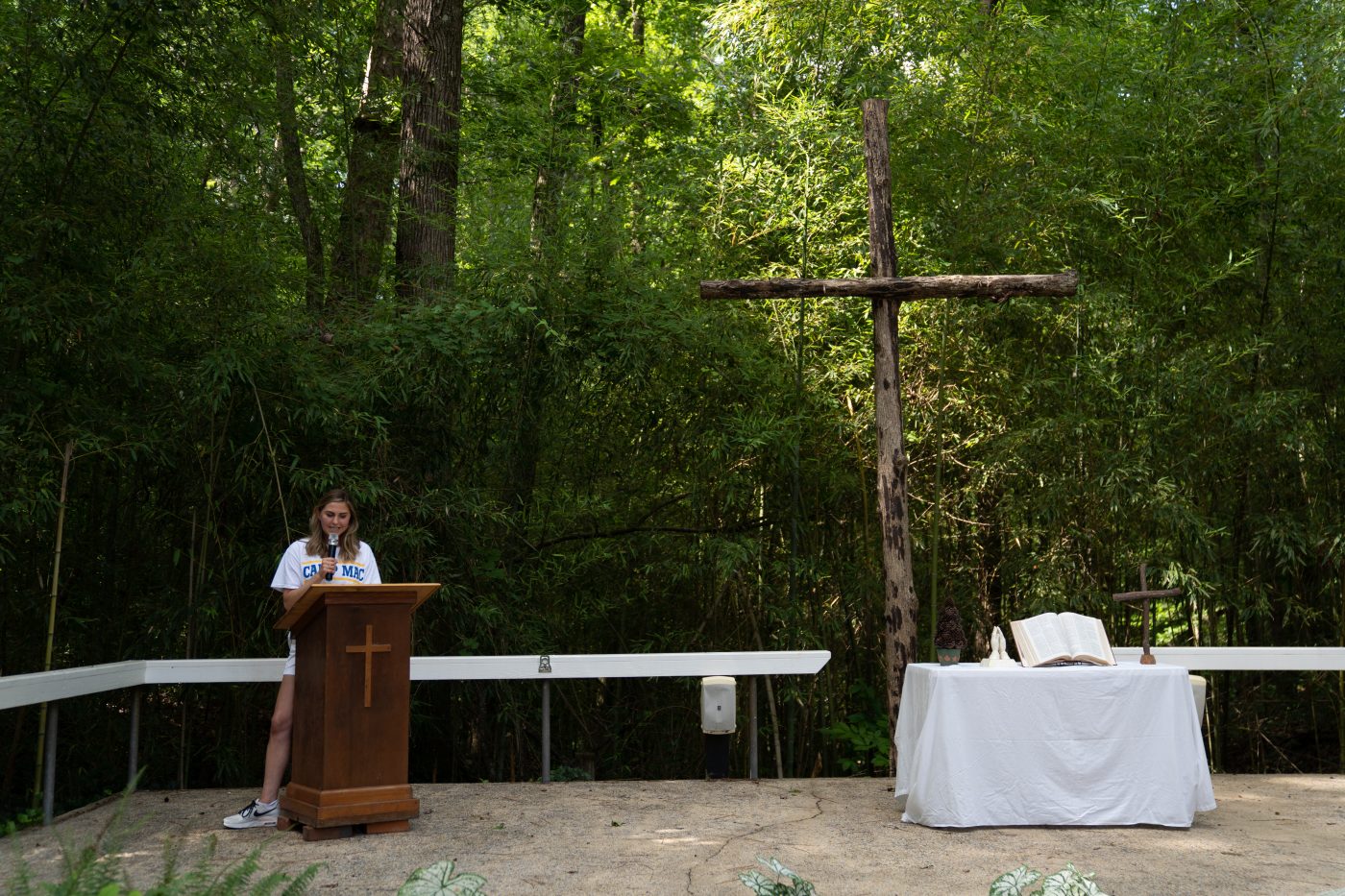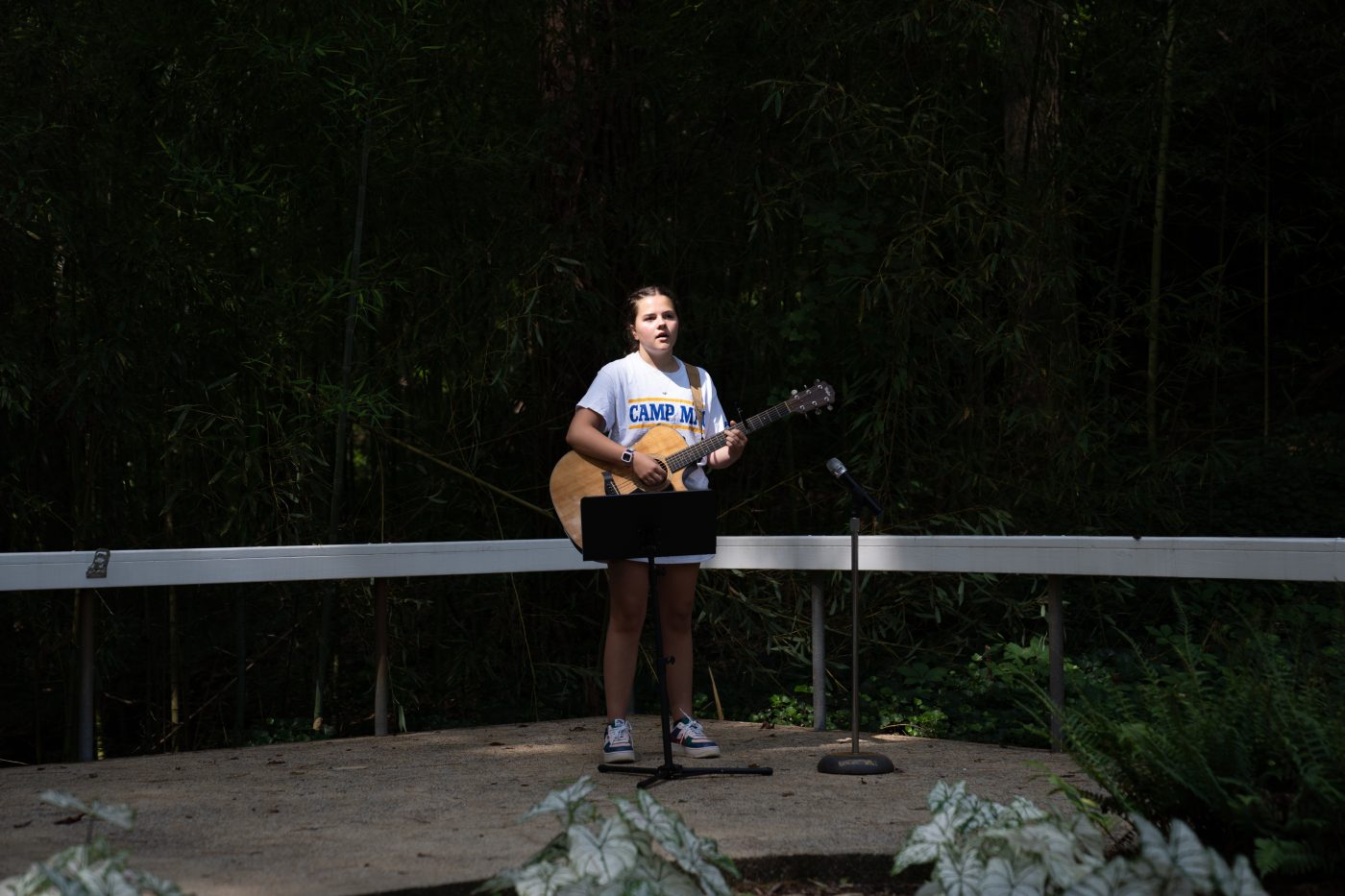 Mile Swim
This morning, we had our Mile Swim!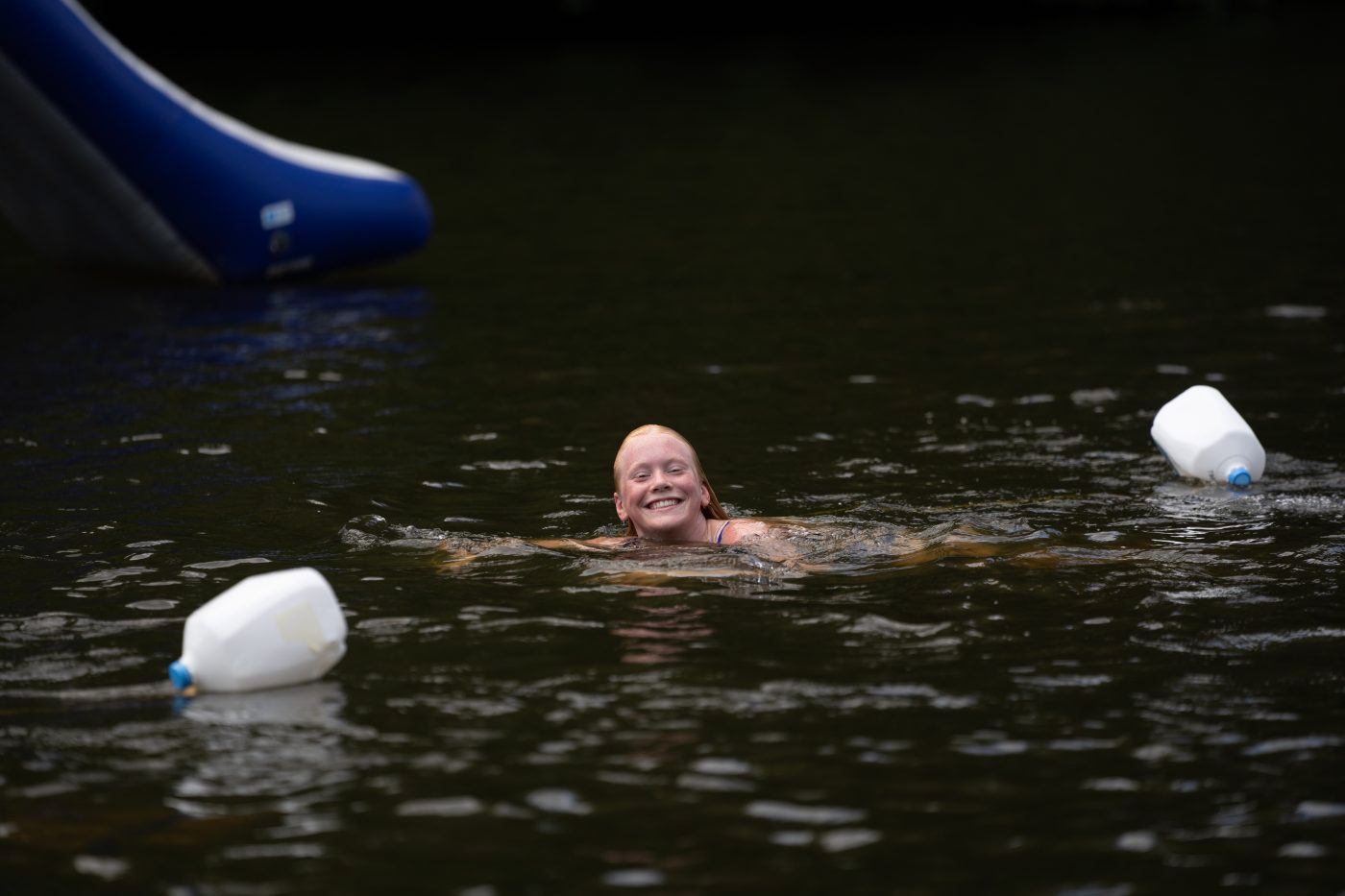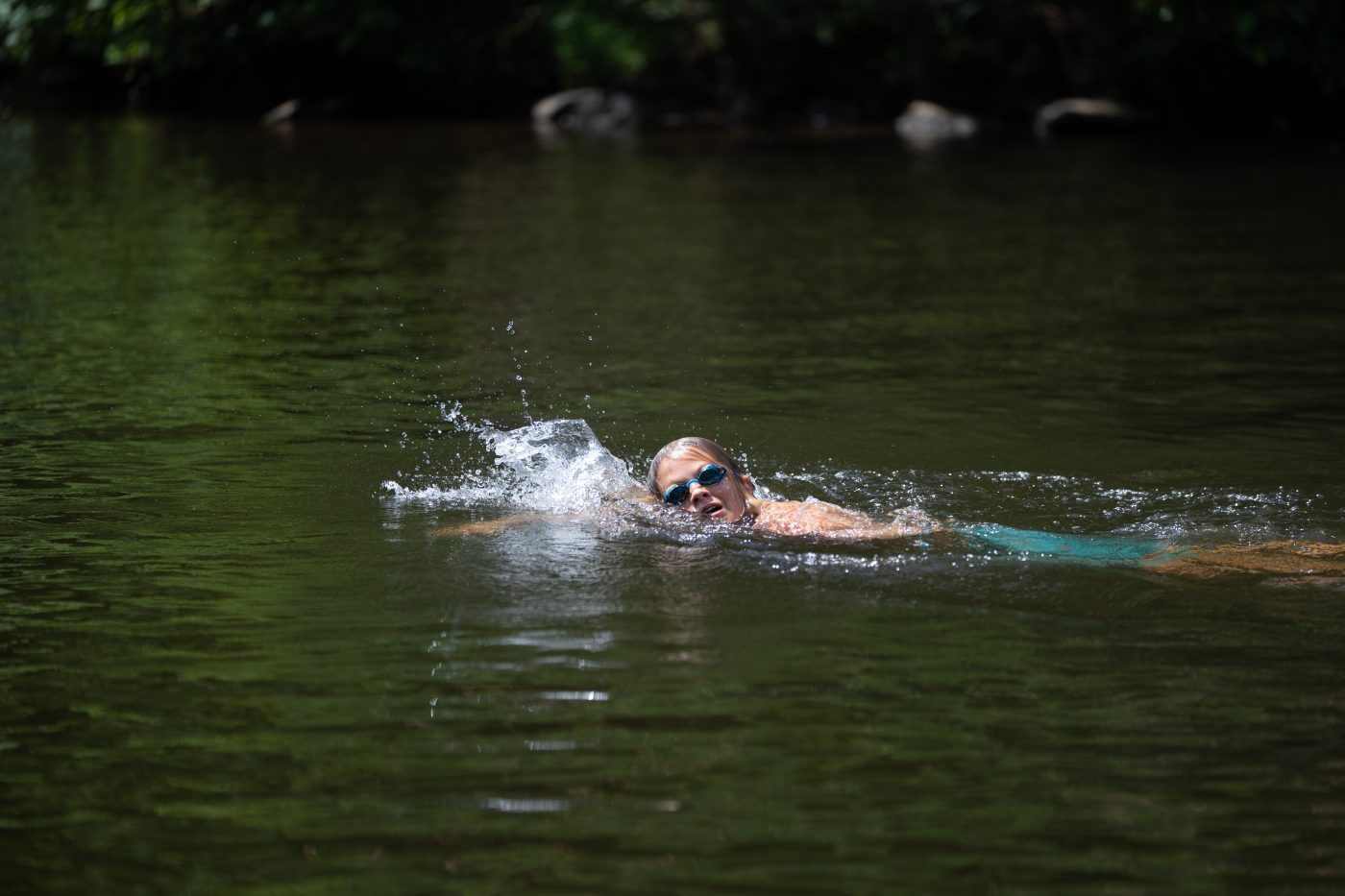 Free Time
After Sunday school, the campers got to enjoy some free time in the great weather.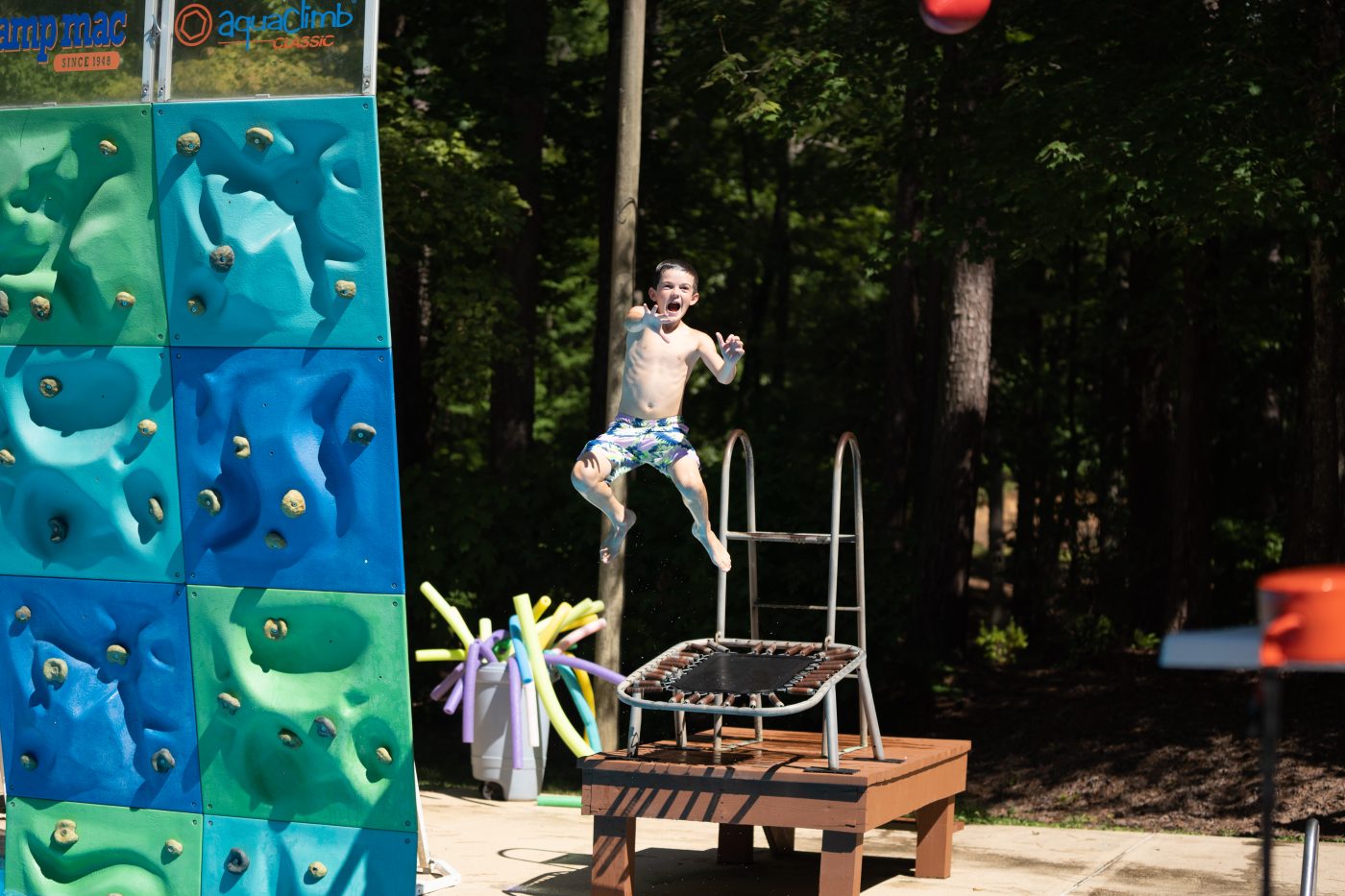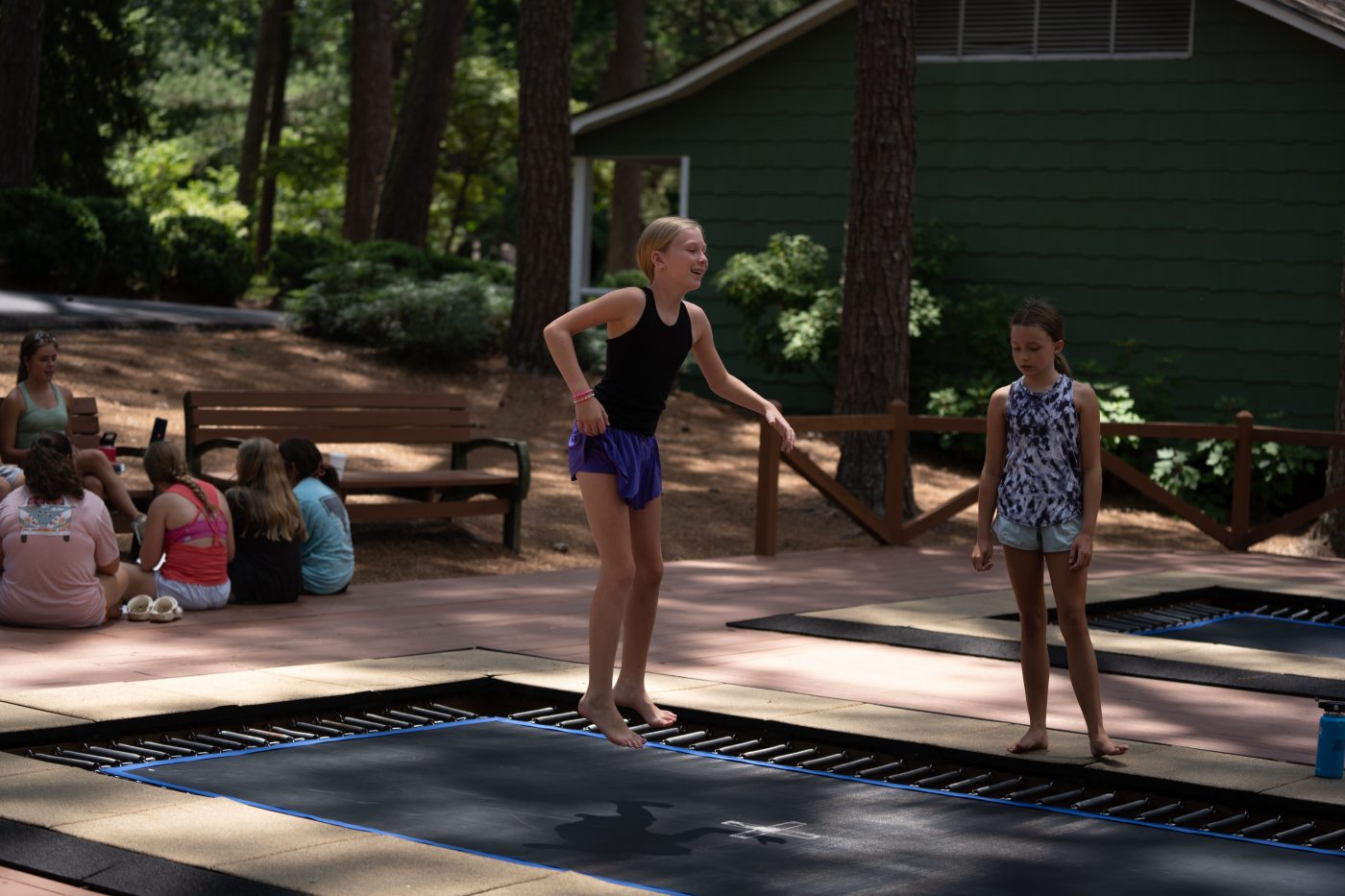 Cleaning
Today the kids prepared for had our camp-wide Sunday Inspection.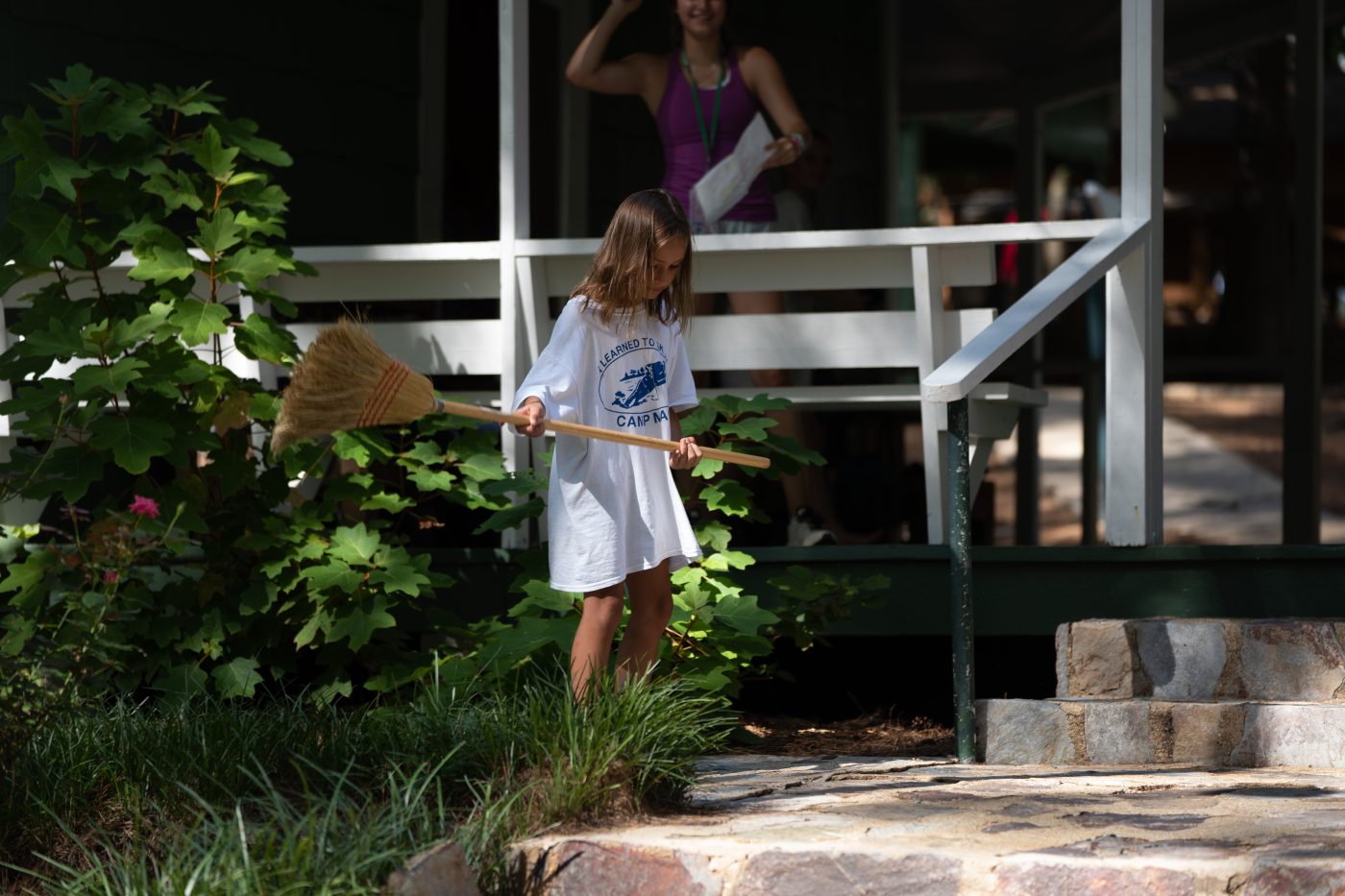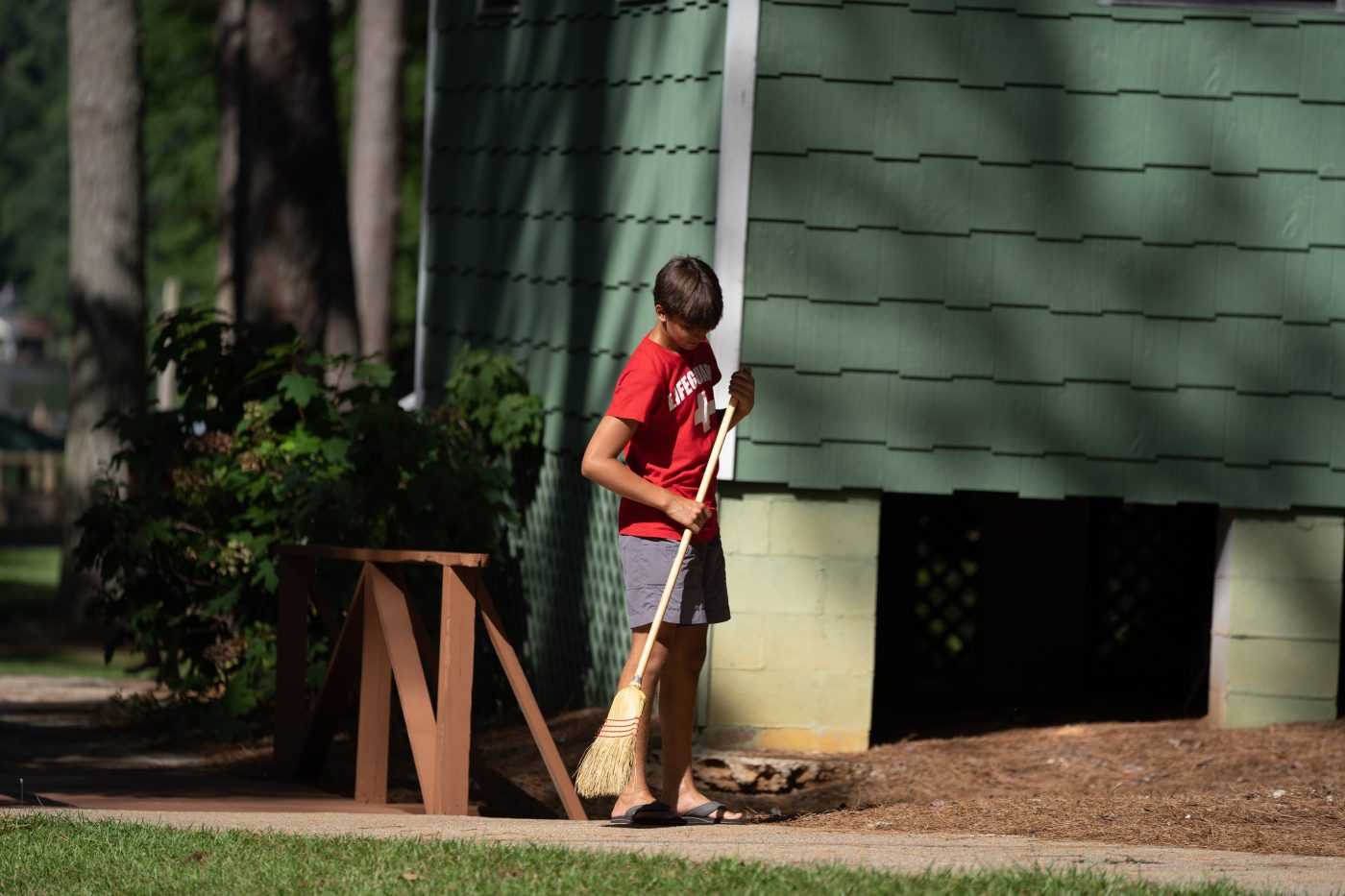 From the Dining Hall This morning, we had Donuts with Fresh Fruit, Yogurt, Bacon, Eggs, and Grits. For lunch, we had Hamburgers and French Fries with Lettuce, Tomato, Cheese, Onion, a Salad Bar, and Chocolate Chip Cookies. And to end the day, we had Chicken Alfredo with Garlic Bread, and Brownies.
Tonight for Night Rec...
We had CIT Campfire!