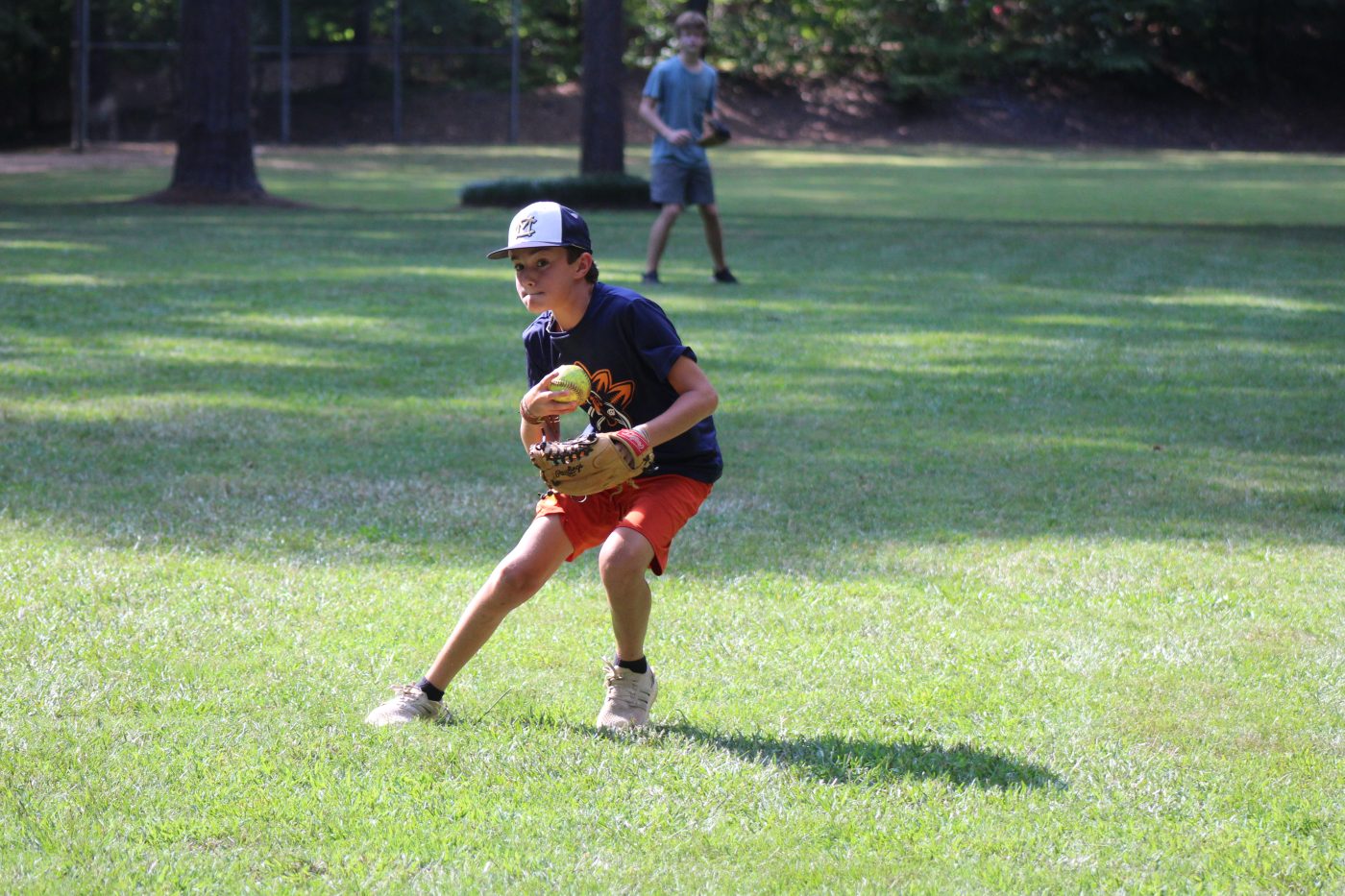 Morning Activities
Riflery
Today at riflery the girls came down and shot a lot of high scores, and passed off a lot of classes.
Martha Westerkom - 36, 31, promarksman
Callie Davis - 41, promarksman
Sloane Grijalva - 33, 31, promarksman
Ada Morton - 30
Helen Ann Coale - promarksman
Janie Hecker - 31, 31, promarksman
Mary Manning Harper - promarksman
Maggie Gribbin - promarksman
Rivers Bell - promarksman
Parker Smith - 33, 37, 43
Marissa Smith - promarksman
Victoria Rizk - 30, 30, 34, 30, 37 promarksman
Virginia Bell - 30, 35, 37, 35
Betts Flemming - 34, promarksman
Anna Grace Brown - 29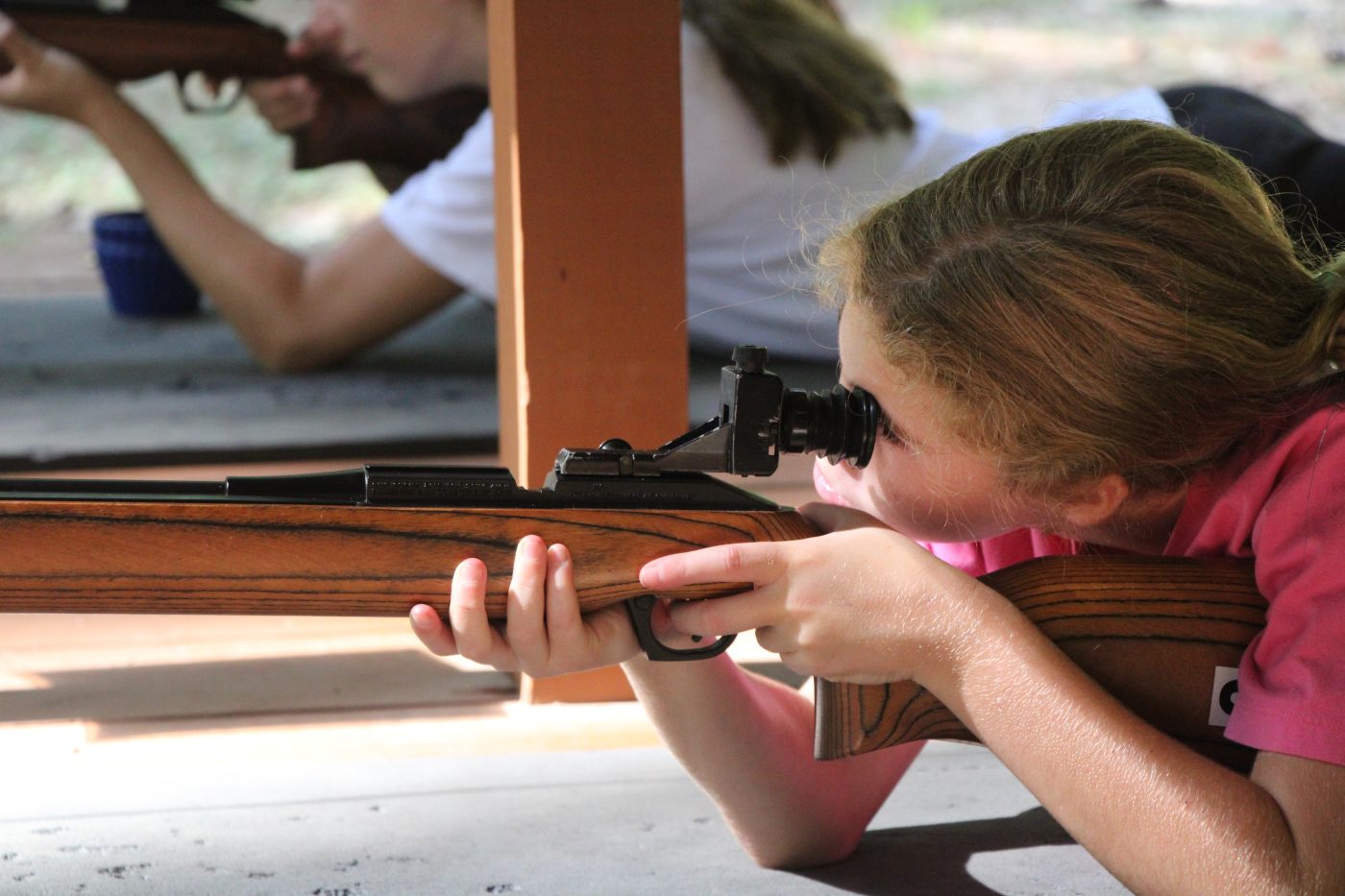 Team Sports
Today at team sports the boys played some flag football. From JV the red team beat the blue team and the MVP was Will Webber. From Varsity, Ashley's Team beat Wampus Cats, and the MVP was William Echols. From Hotshots, Will Kell's Team beat Chicken Nugs, and the MVP was Andrew Cox. The Winner of the Winner Winner Chicken Dinner was Clay Wilcox!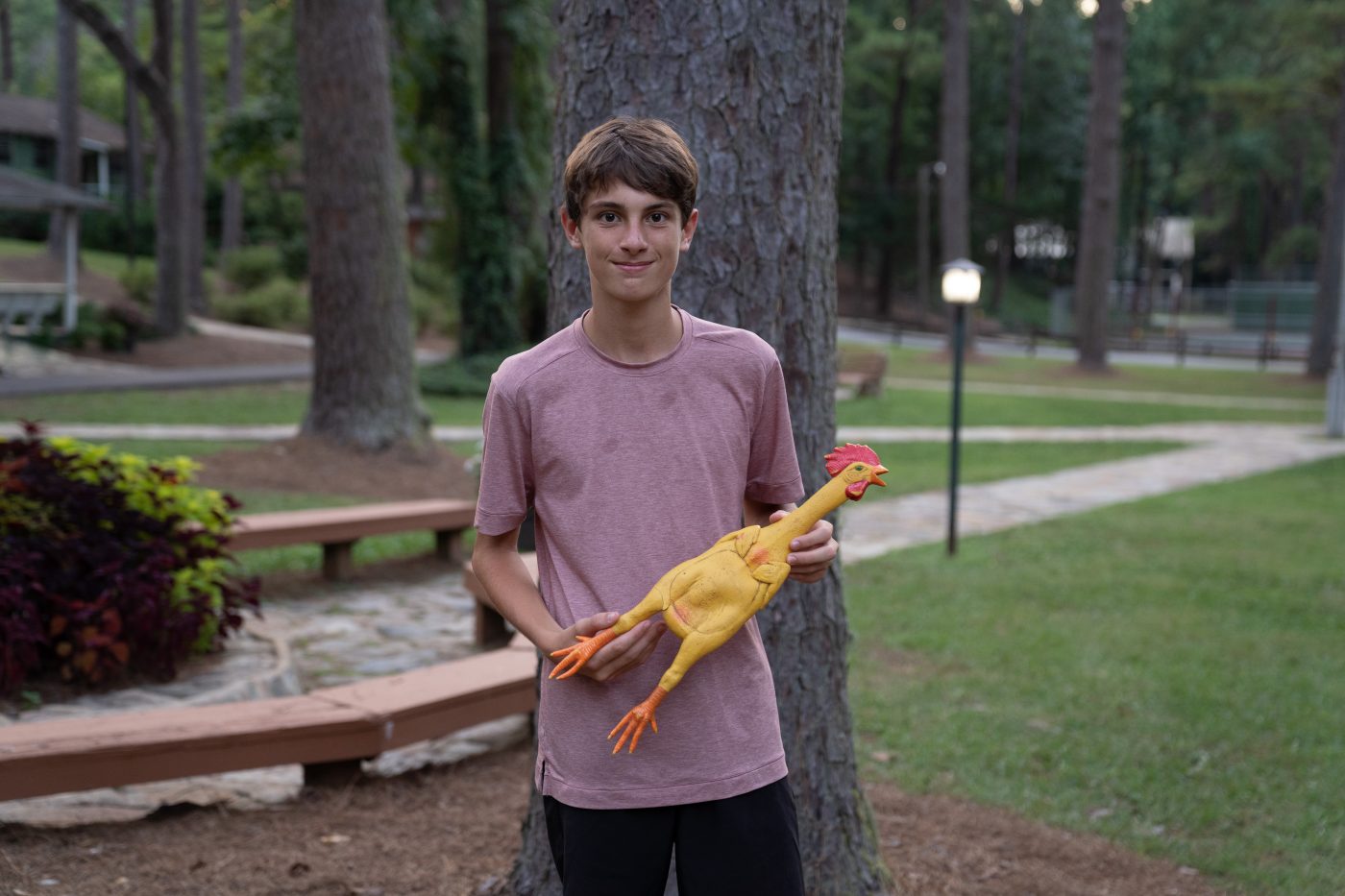 Electives
Shooting Sports
Today at shooting sports the boys shot some more clays!
Caven Burdick - 9
Andrew Westerkom - 10
Preston Mayab - 21
William Echols - 9
Sam Prim - 21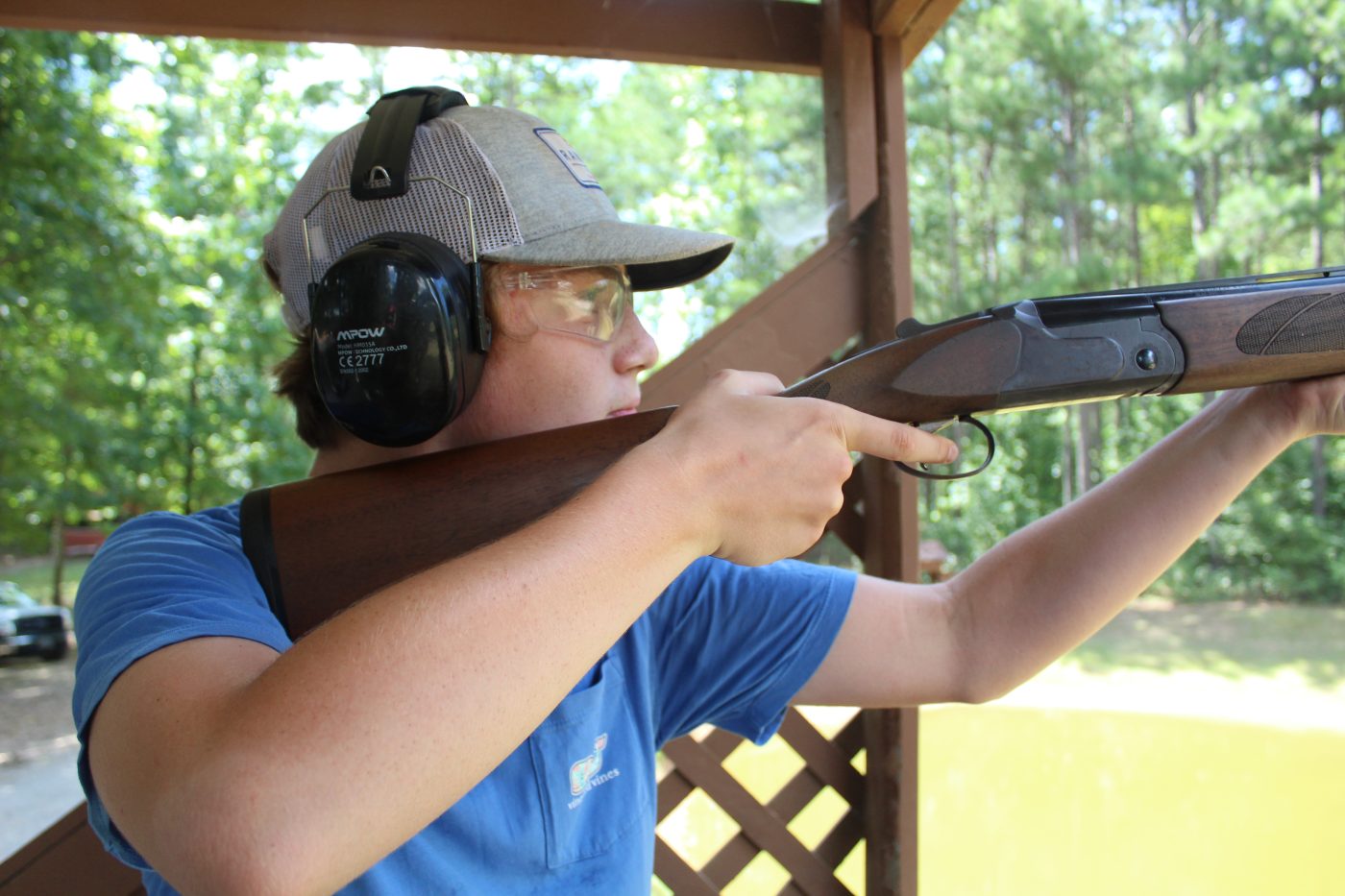 League Games
Today on court 1, where it all went down, Jack's Baconators capitalized on the meat industry by winning the steak game in a heart racing game of newcomb. For the Baconators, John Weiss played like the CEO of Wendy's. From the Minions, Garrett Davis fought to the end.
Today in the 3 Week term Senior Steaks Game presented by Camp Mac (where we learn stuff, do things, and have fun), Patrick's Stars completed their championship season with a 19-5 win over Manu's McNuggets in a game of softball. From the Stars, Jack Newell outshined the competition, and from the McNuggets, Walker Long played like the 10 count chicken nugget meal.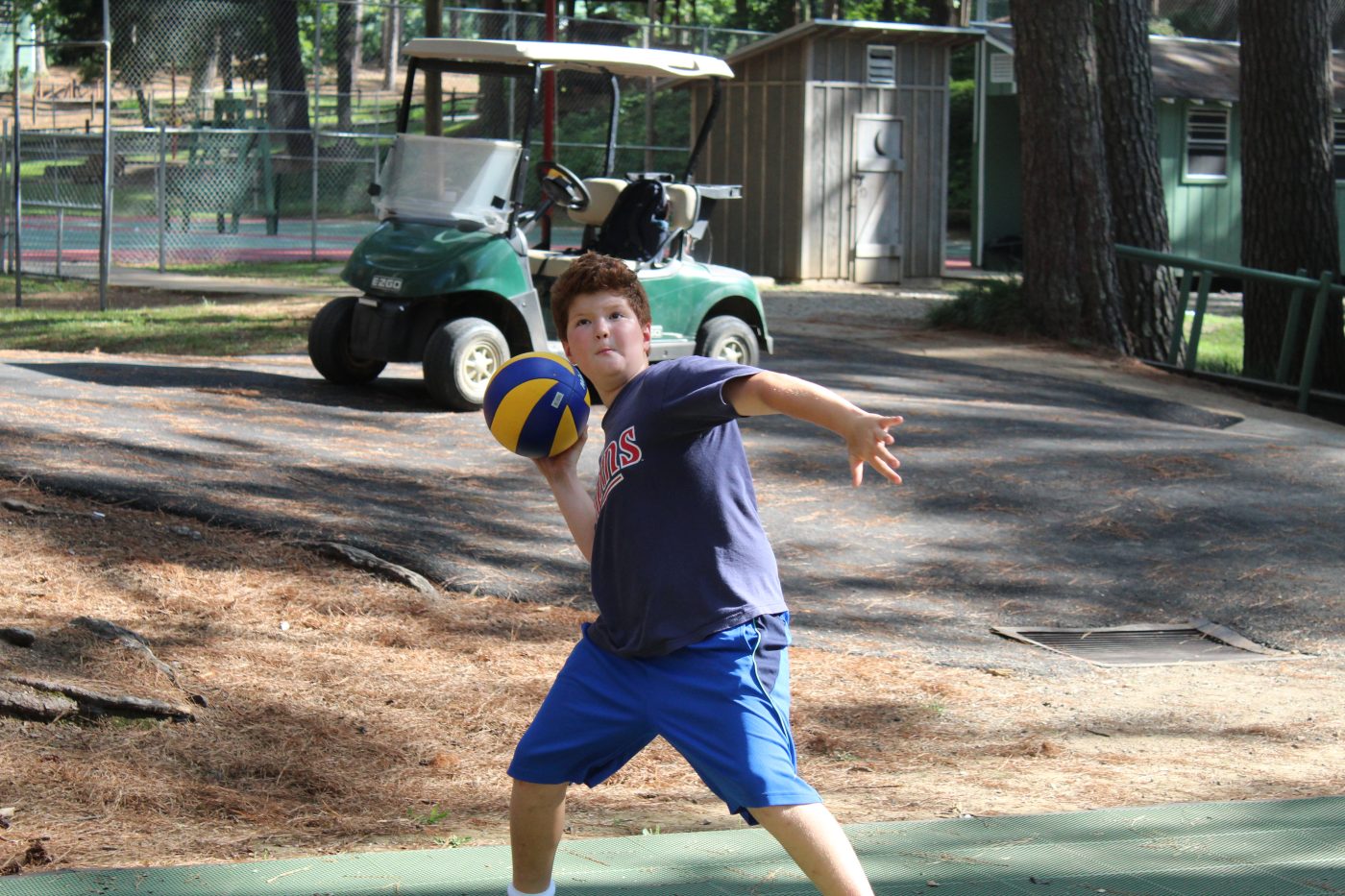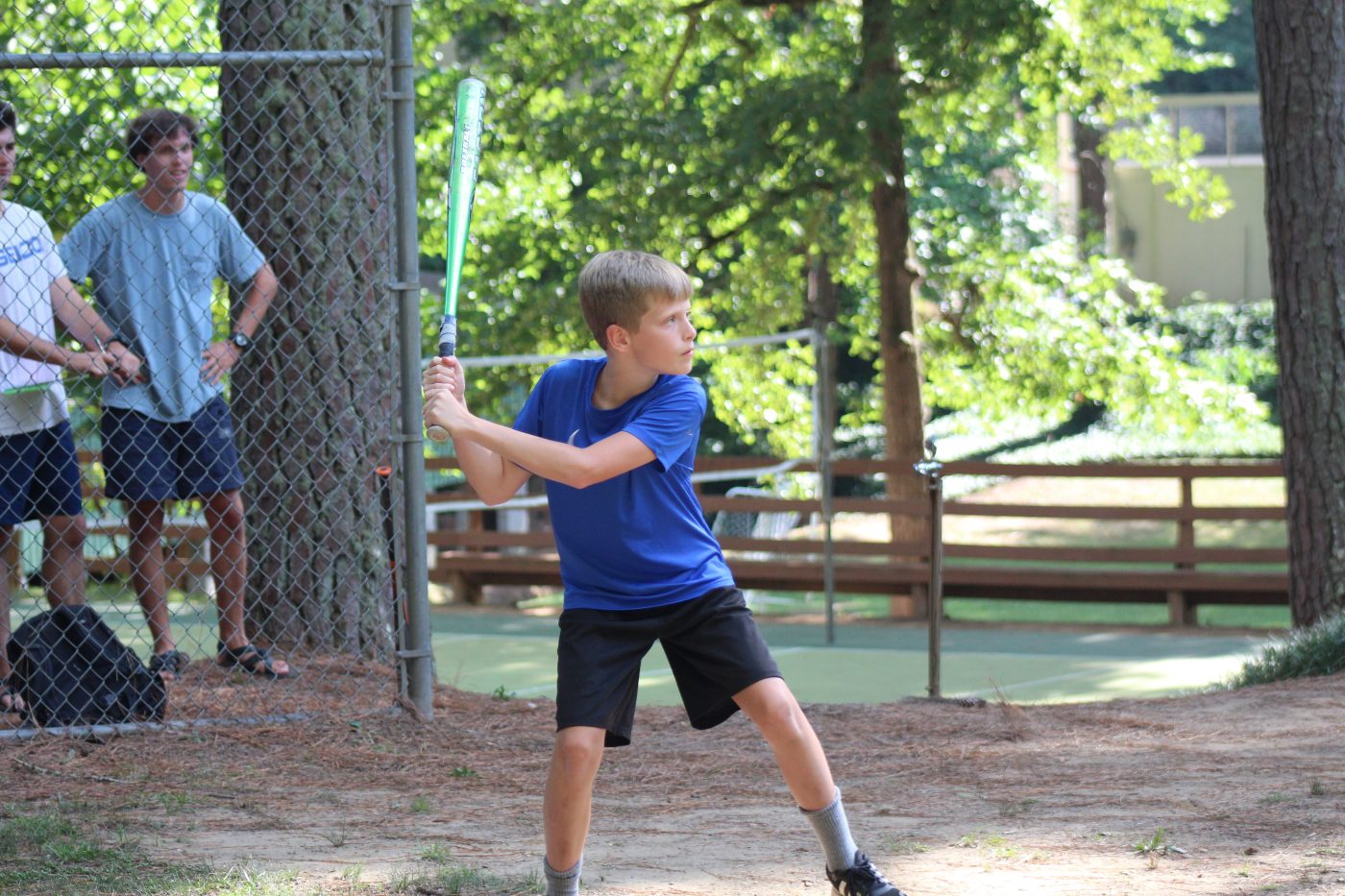 From the Dining Hall For Breakfast, we had bacon, eggs, grits, toast, and assorted cereal. For lunch, we had taco salad, cookies, and the option of the salad bar. And to end the day, we had salisbury steak, mashed potatoes, gravy, black eyed peas, rolls, and dessert.
Vespers
Tonight our speakers were Spencer Otto, Jack Newell, and Jimmy Hunter.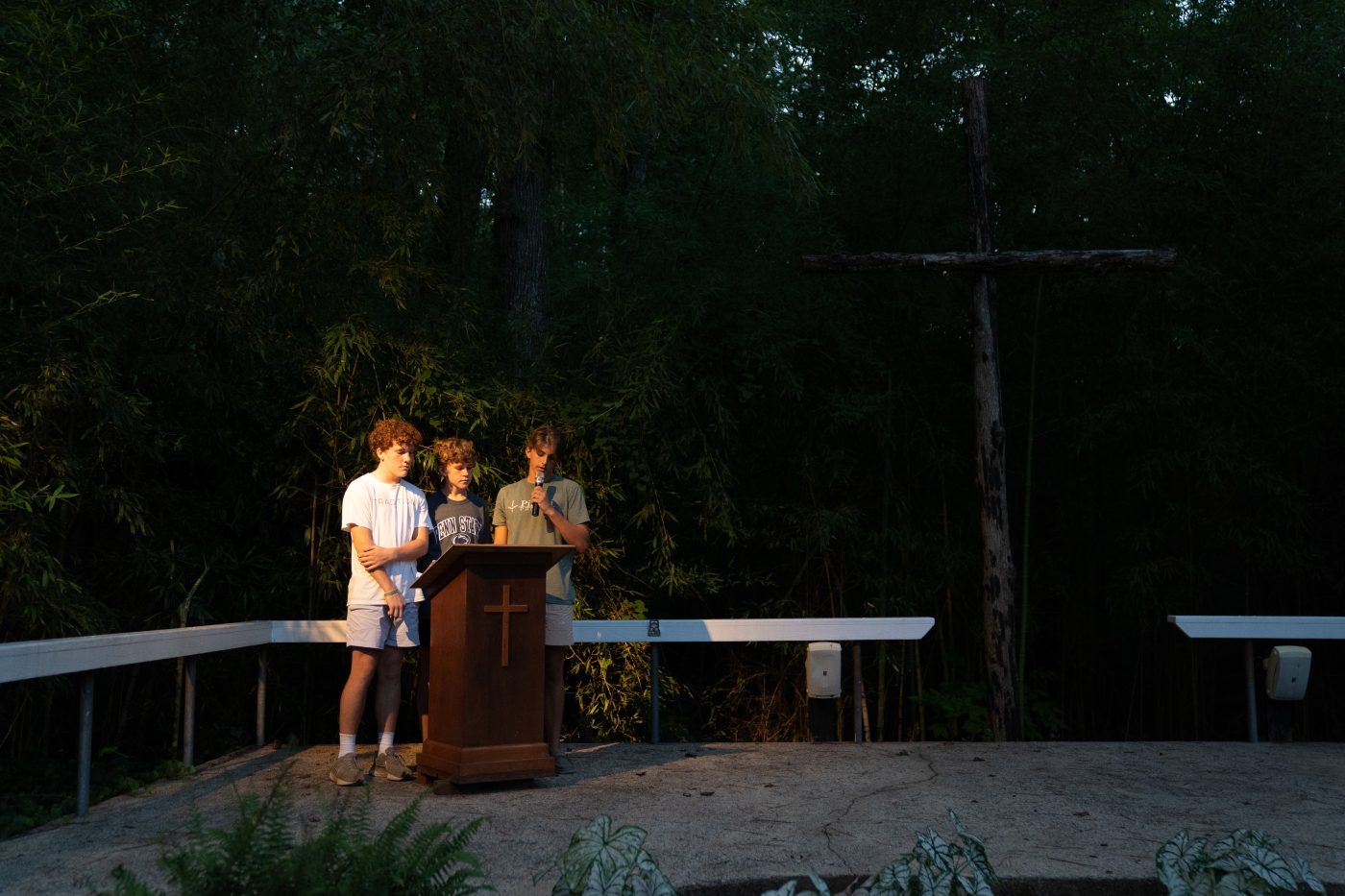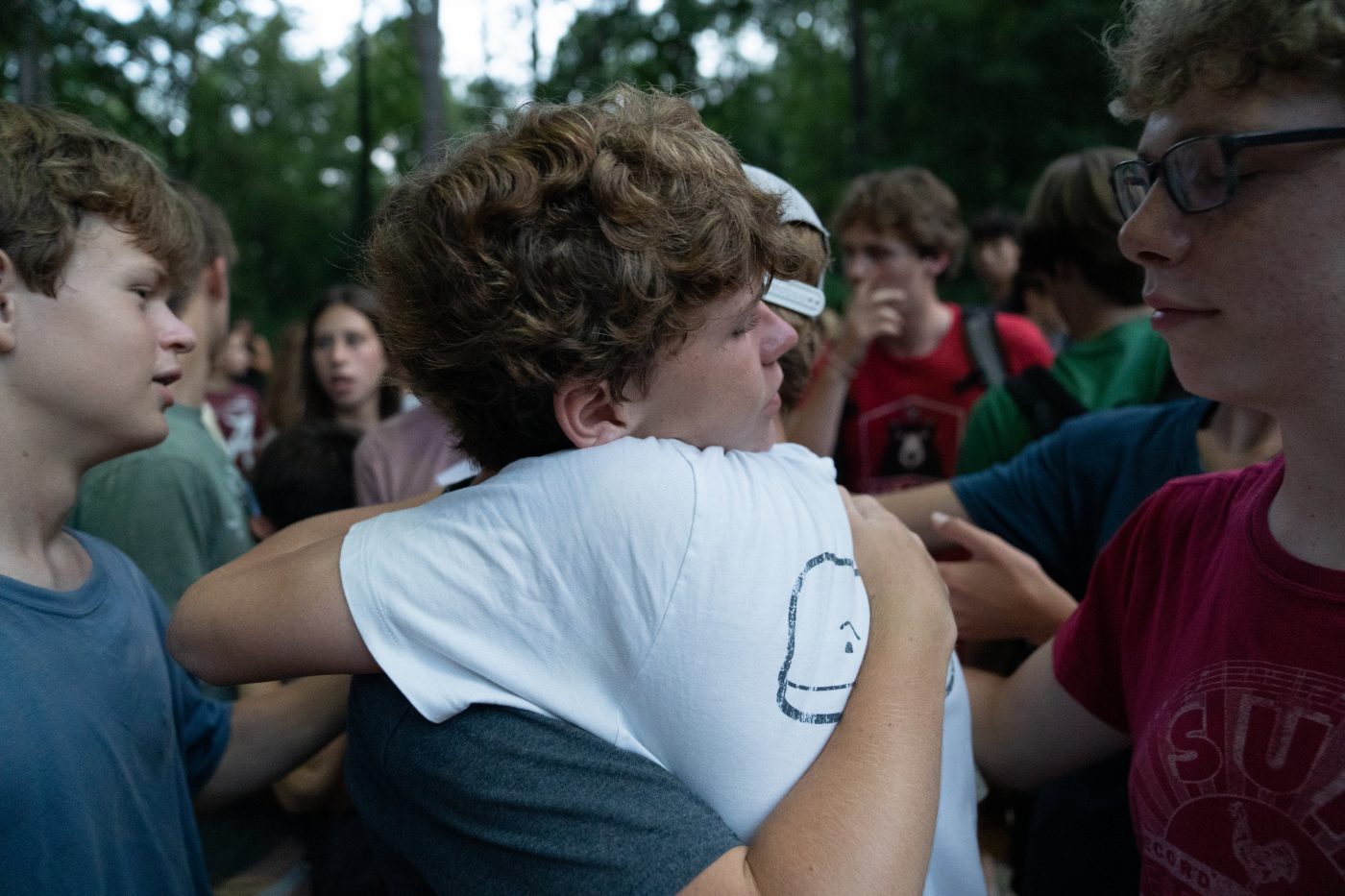 Tonight for Night Rec...
We had CIT campfire!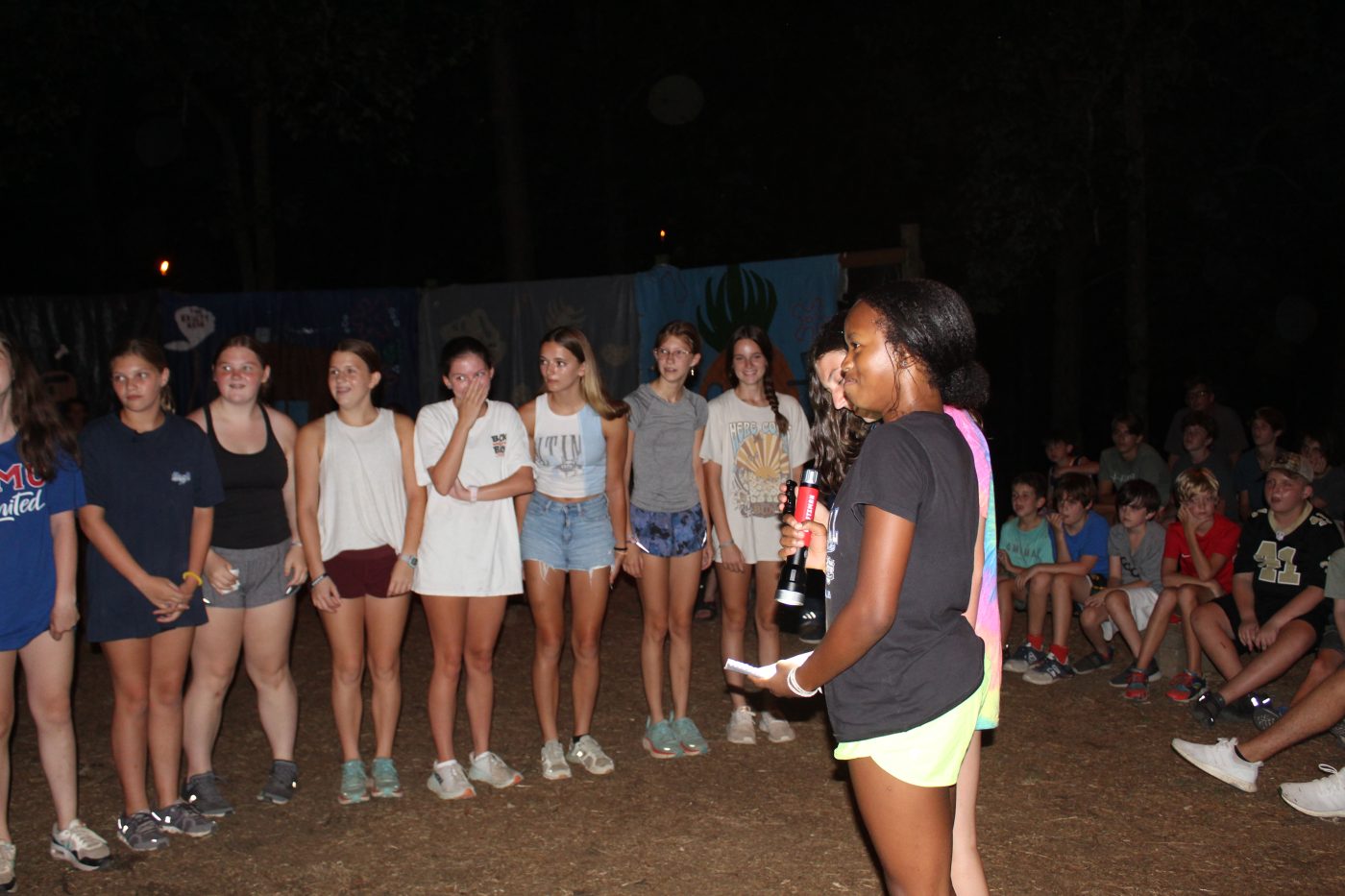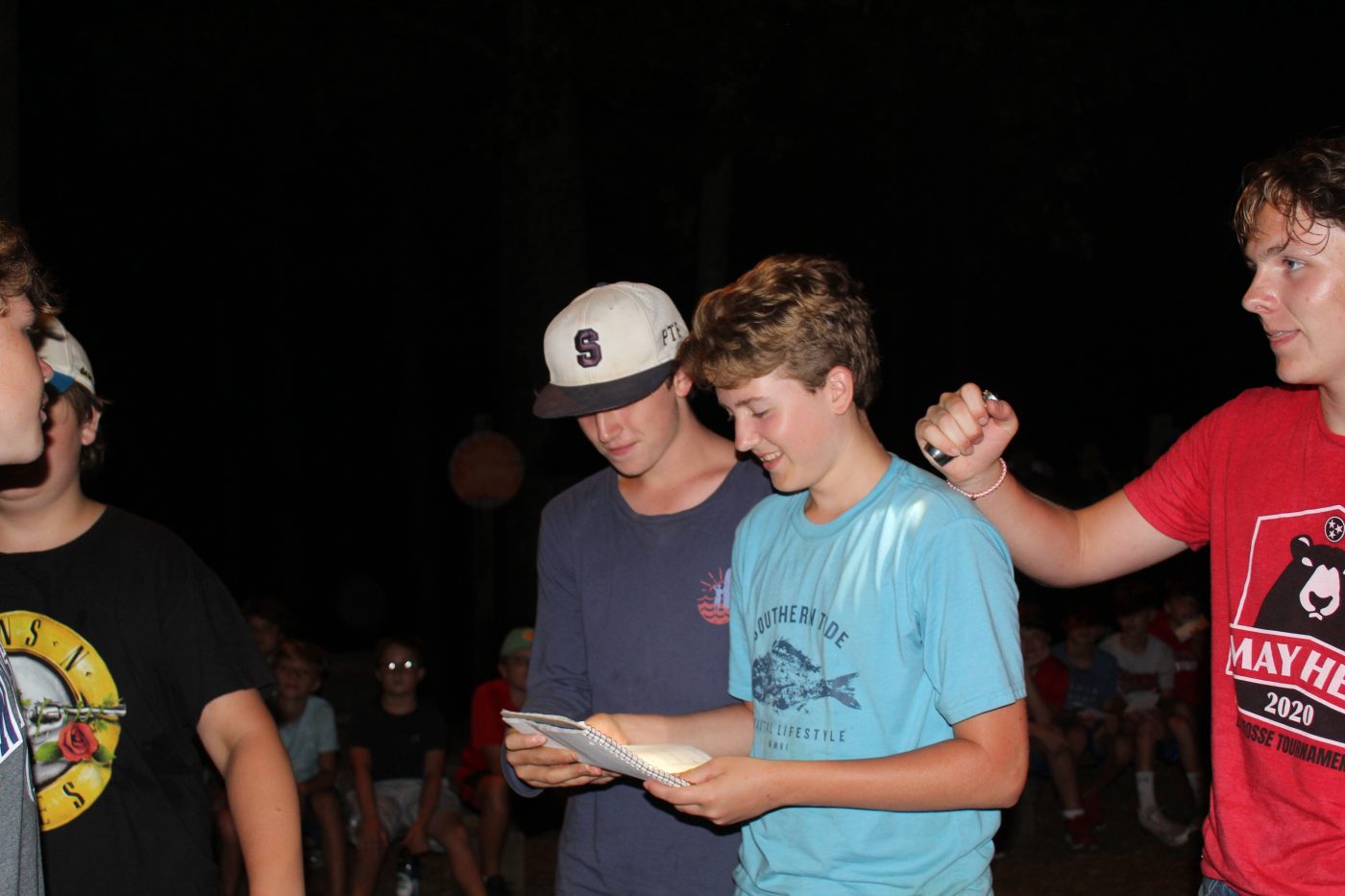 Click here for today's photo gallery!