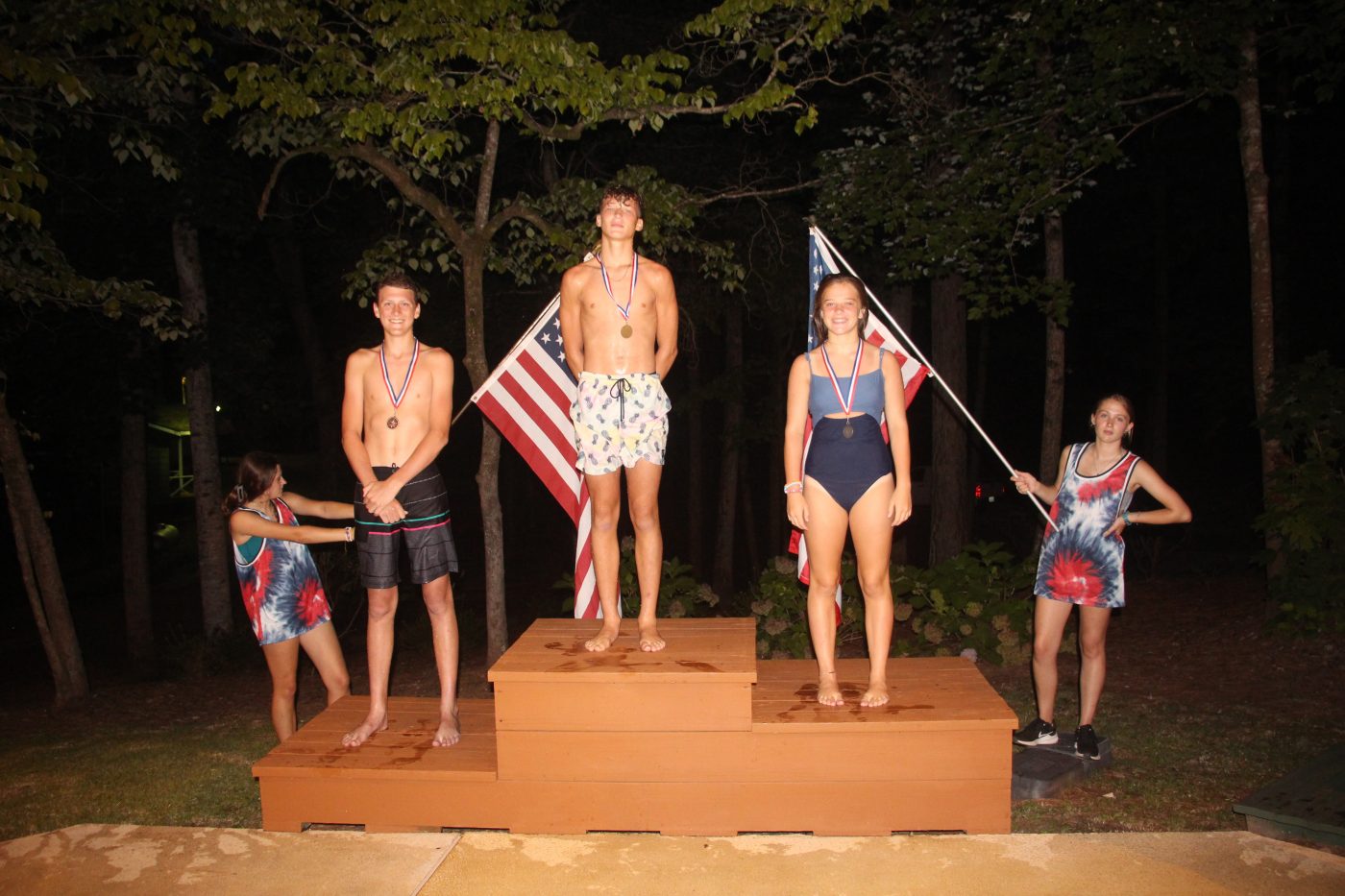 Morning Activities
Riflery
Here are today's high scores:
Jay Delaney - 36, 37, 33, 31, 30, 32, 38, 41, 33
Richard Delaney - 34, 35
Mac Schoenvogel - 32
Eli Cannon - 34, 35
Benjamin Klecker - 34
We also had some boys pass off some classes:
Roberts Law passed off Pro-Marksman
Jay Delaney passed off Marksman
Richard Delaney passed off Pro-Marksman
Eli Cannon passed off Pro-Marksman and Marksman
Benjamin Klecker passed off Pro-Marksman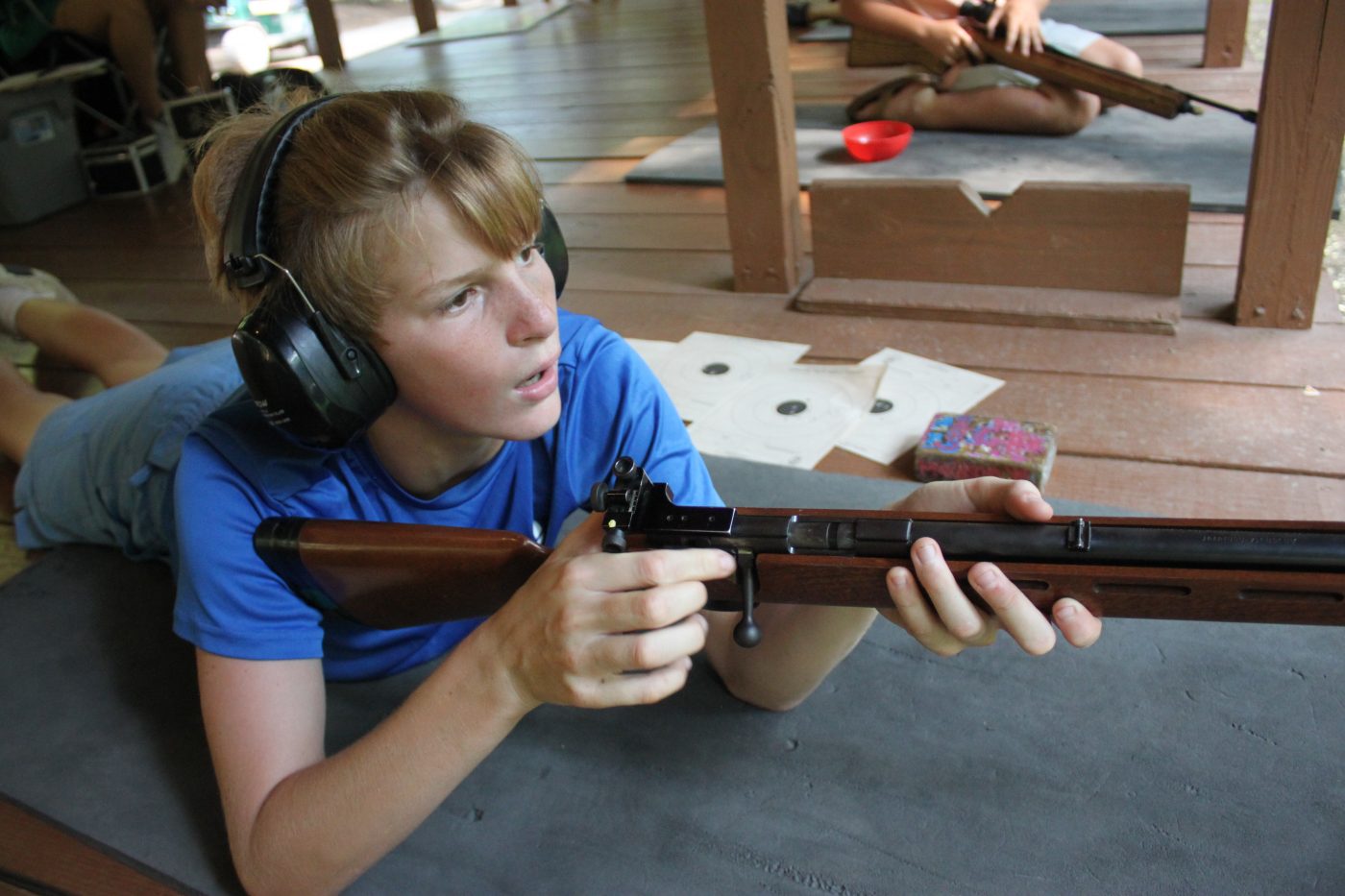 Fun & Games
Today at Fun and Games, we played ping pong and shuffleboard.
For JV, Ceci Bove, Lillian Delaney, Claire Pollitt, and Megan Horsley won ping pong. In Varsity, Meryl Dubroc and Kate Mattei won once.
And the winner of the Ratta-Tatta is Lauren Carrington!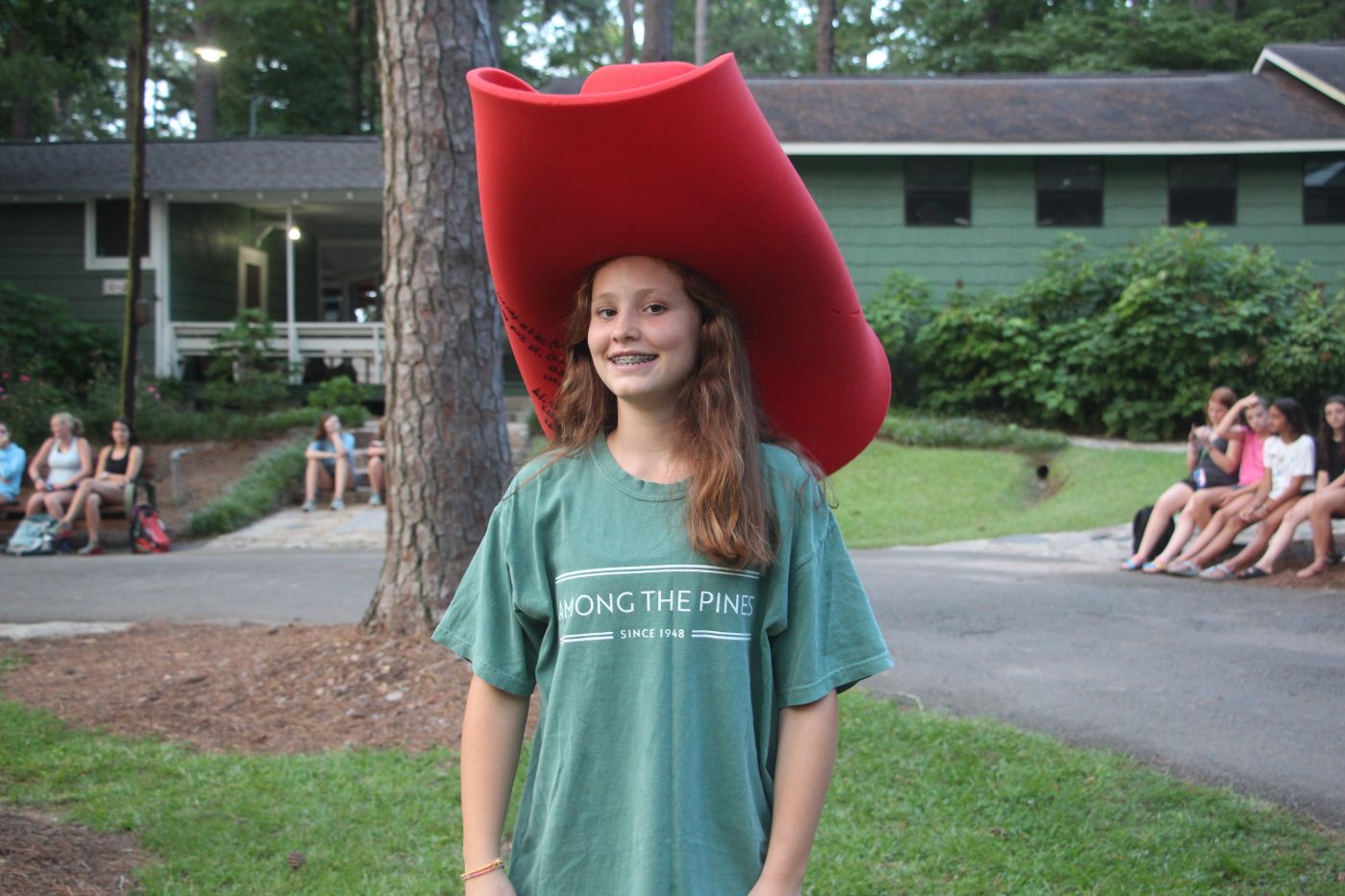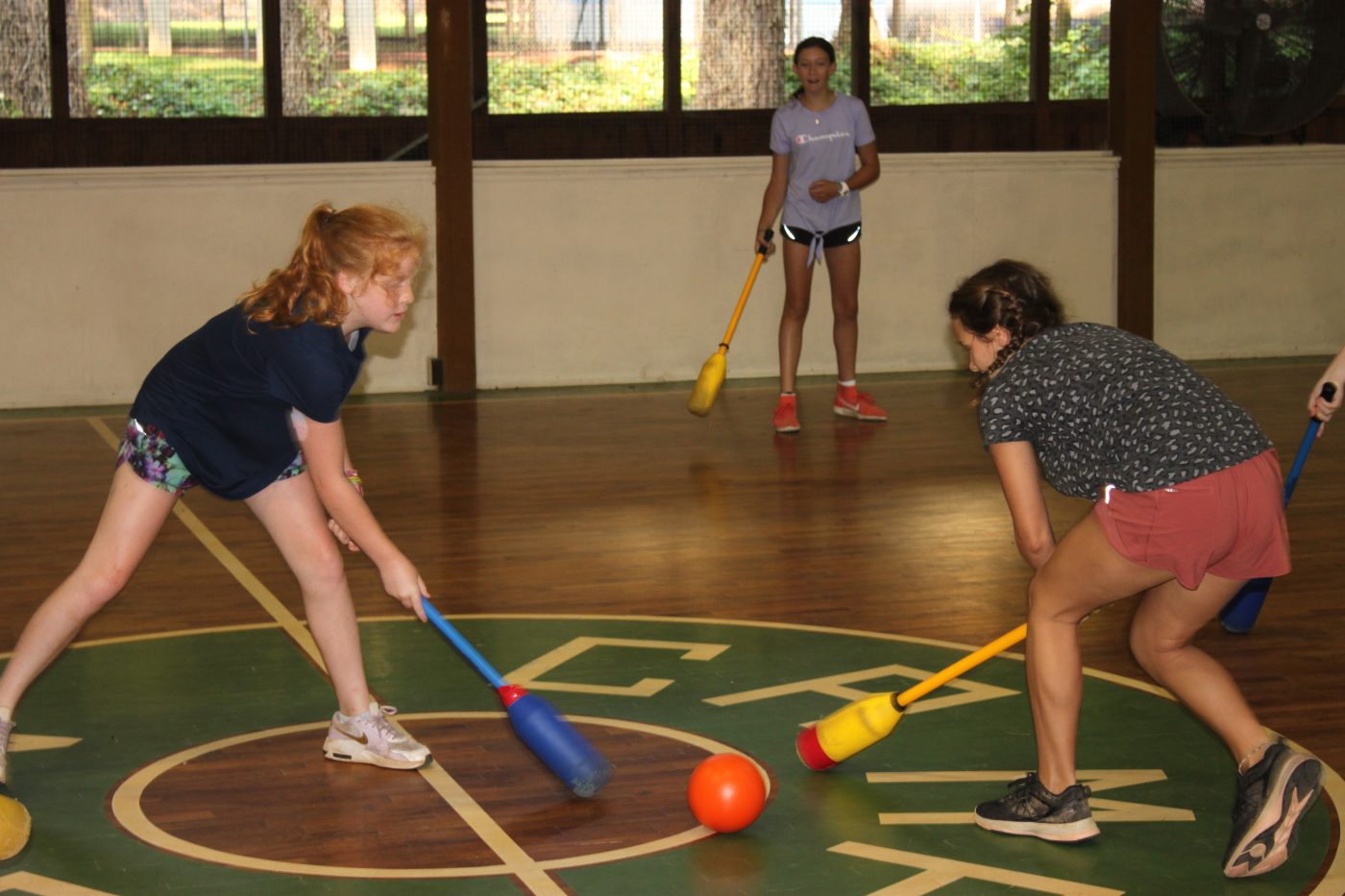 Skiing
Today at Upper Lake we had three 1st Time Skiers! Congratulations to Marion Haskell, Parker Smith, and Addison Bell! We also had Harper Wicking, Charlie Wilcox and Louise Williams pass off 3rd class skiing! Then, Ashley Windness, and Mary Laslie Pike passed off 3rd class wakeboarding, while Ellie Gribbin passed off 1st class skiing!
Down at Lower Lake, we had Mary Carter Culpepper pass off 1st class wakeboarding, Mia Detroye pass off 3rd class wakeboarding, and Katie Overholtz pass off 2nd class kneeboarding!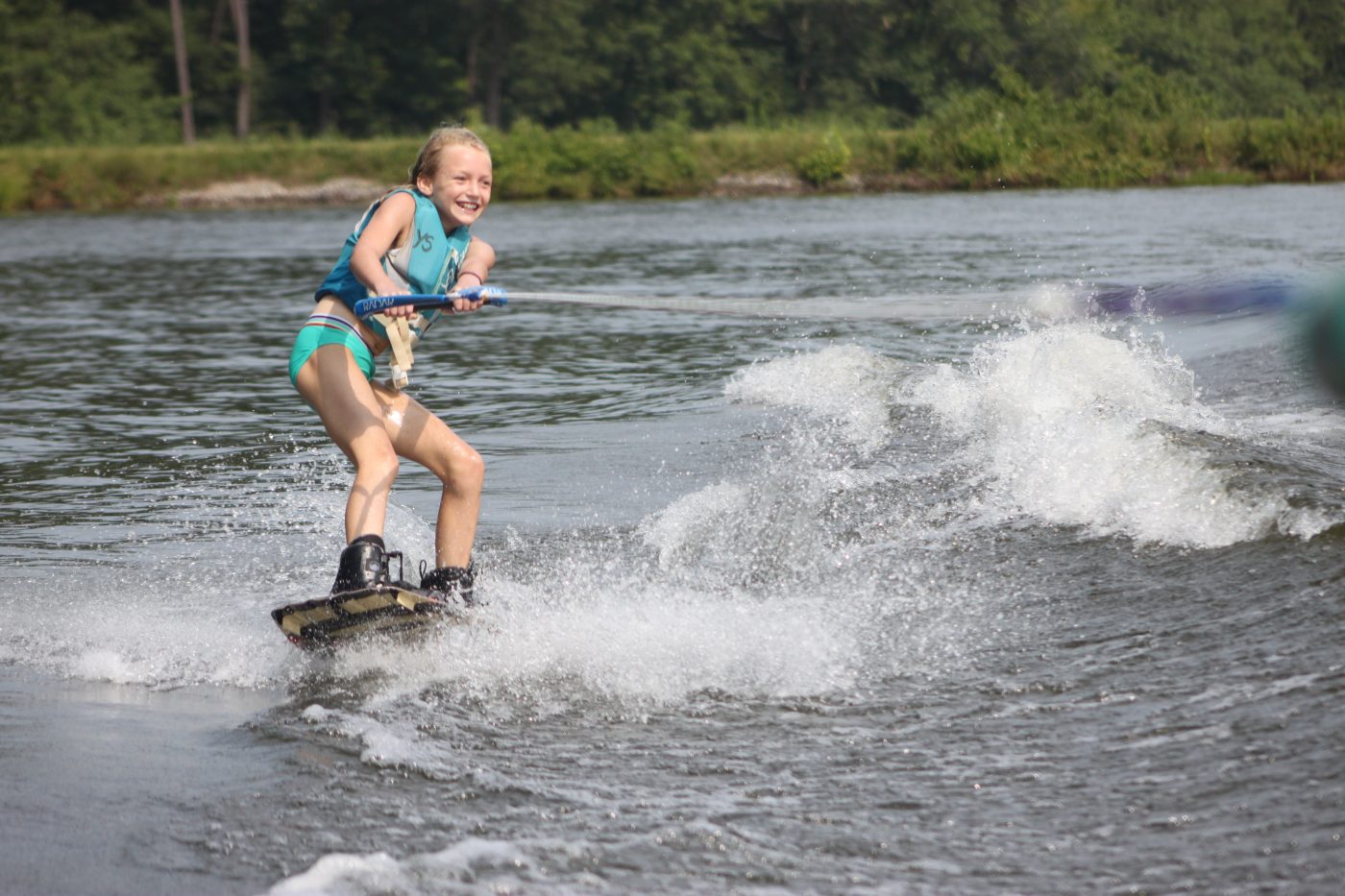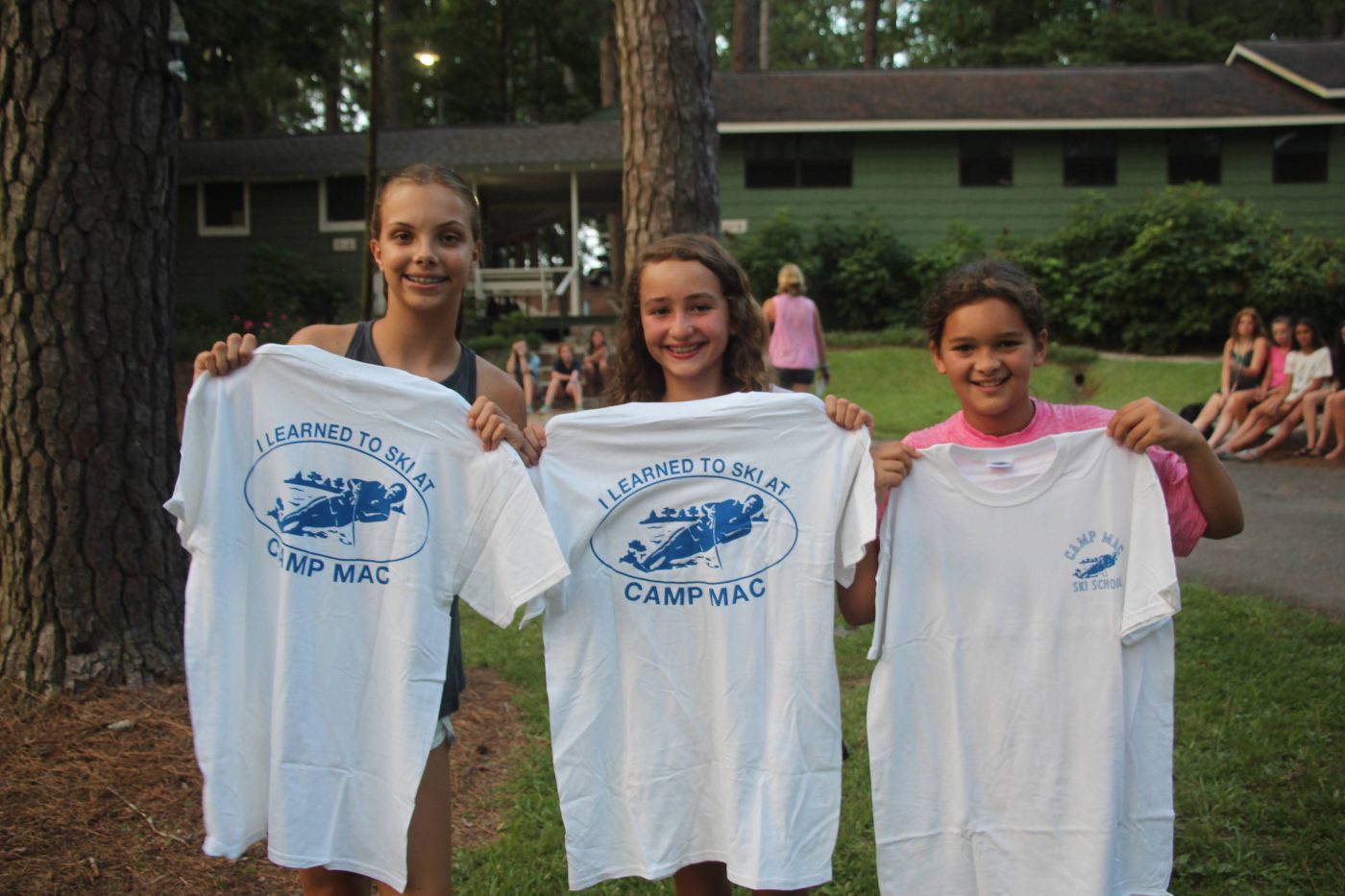 Team Sports
Today at Team Sports, we played pillow polo! For first period, Team Too Confident won against Dab on Them Haters. The MVP was Kinleigh Freeman.
For second period, Katie's Twinkle Toes won against Will Kell's Fun Guys. The MVP was Margot Fite.
For third period, The Plumbers won against the You Got it Dudes. The MVP was Sophia Sanders.
And the winner of the Winna Winna Chicken Dinna is Abigail Anderson.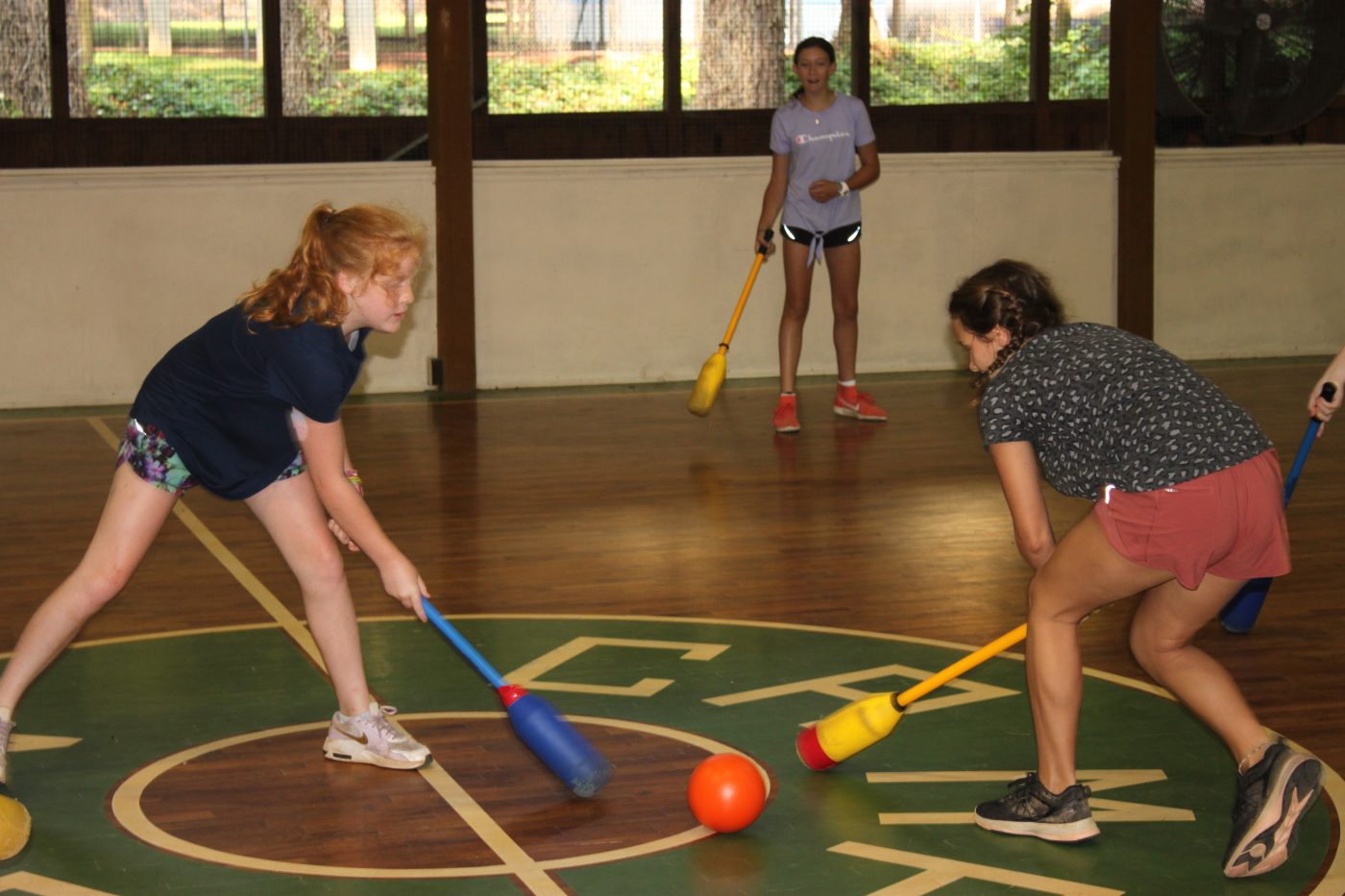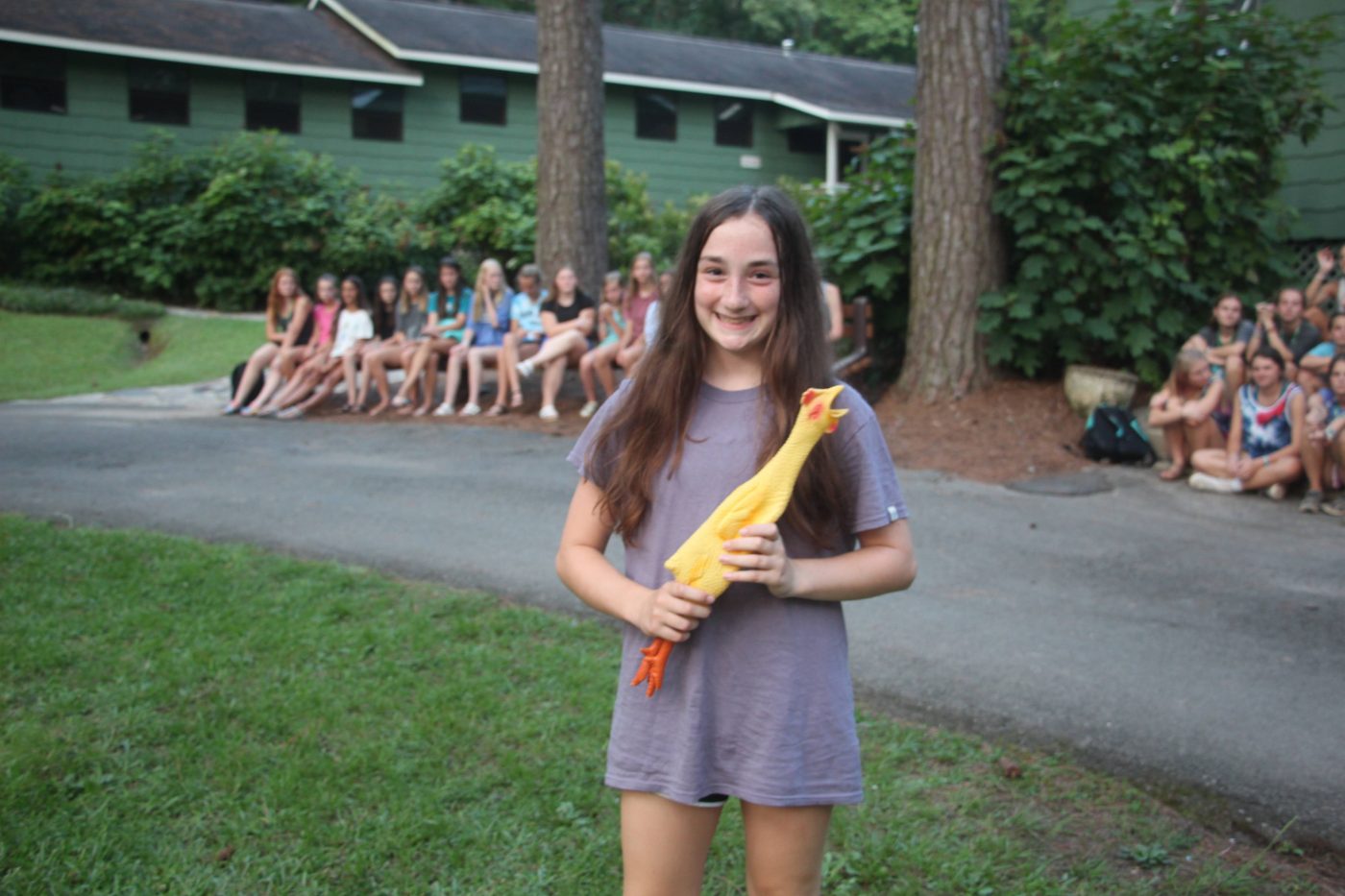 Electives
Adventure
Today the girls came down to the Lower Lake and the "G0 Boats" beat the "Oak Boats" in an intense ultimate kayaking relay!
The MVP for G0 was Addison Bell, and the MVP for Oakridge was Bea Wiggins!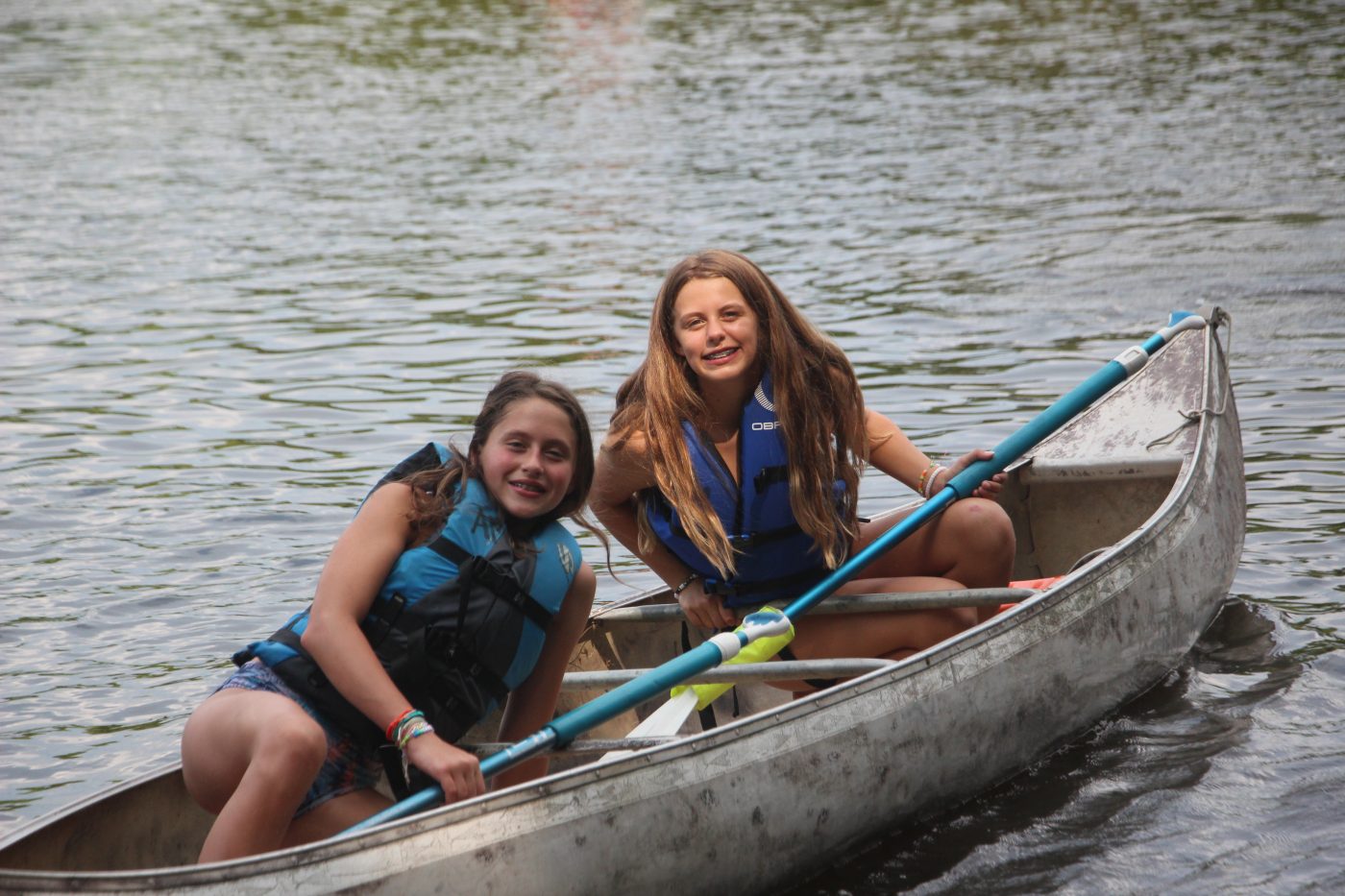 Tramps
Today at Tramps we had a bunch of people pass off classes!
3rd Class:
Marrissa Smith
Maggie Gribbin
Ashley Windness
Scarlett Hale
Stella Marx
Candence Harvey
2nd Class:
Marrissa Smith
Ashley Windness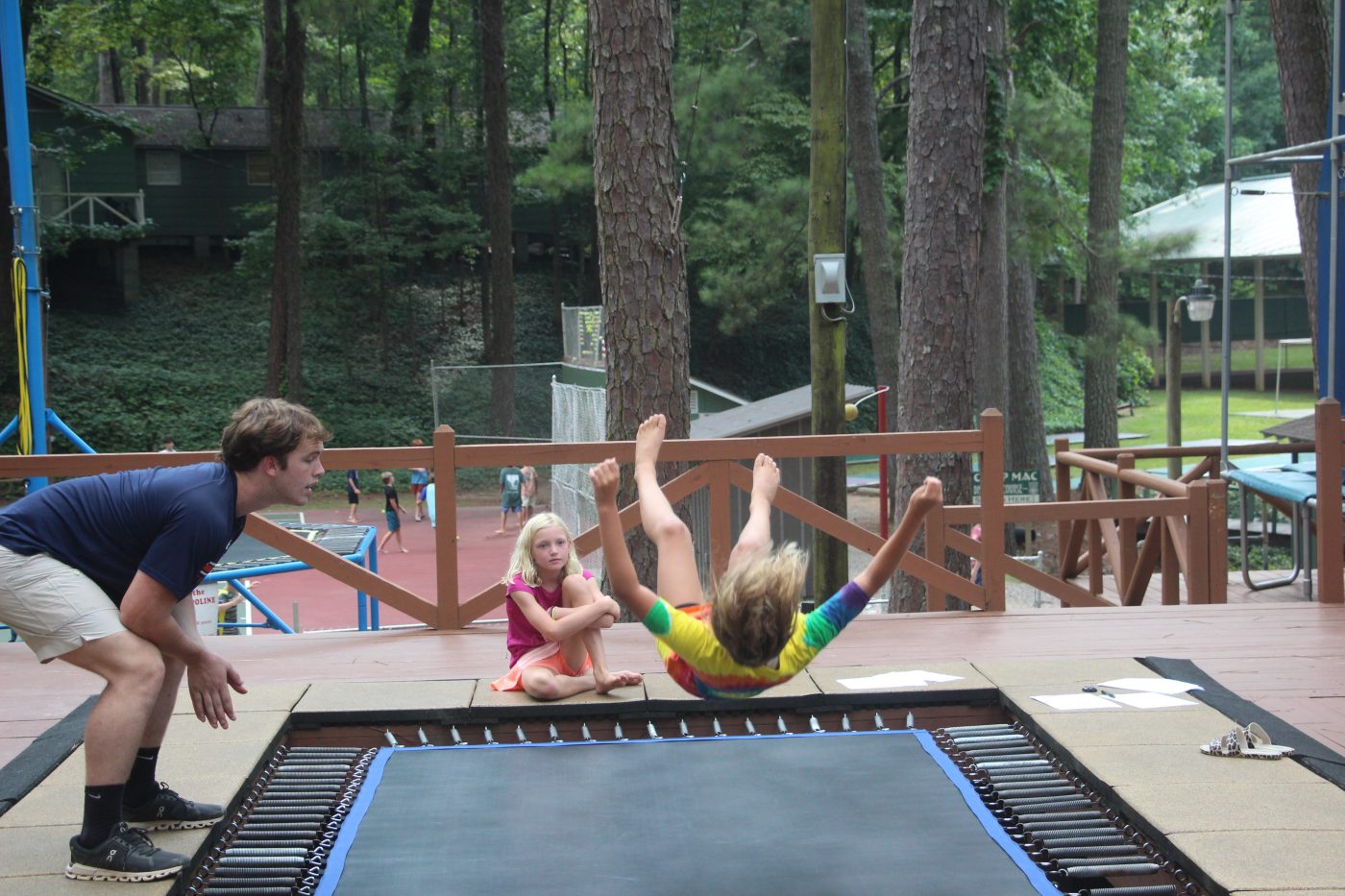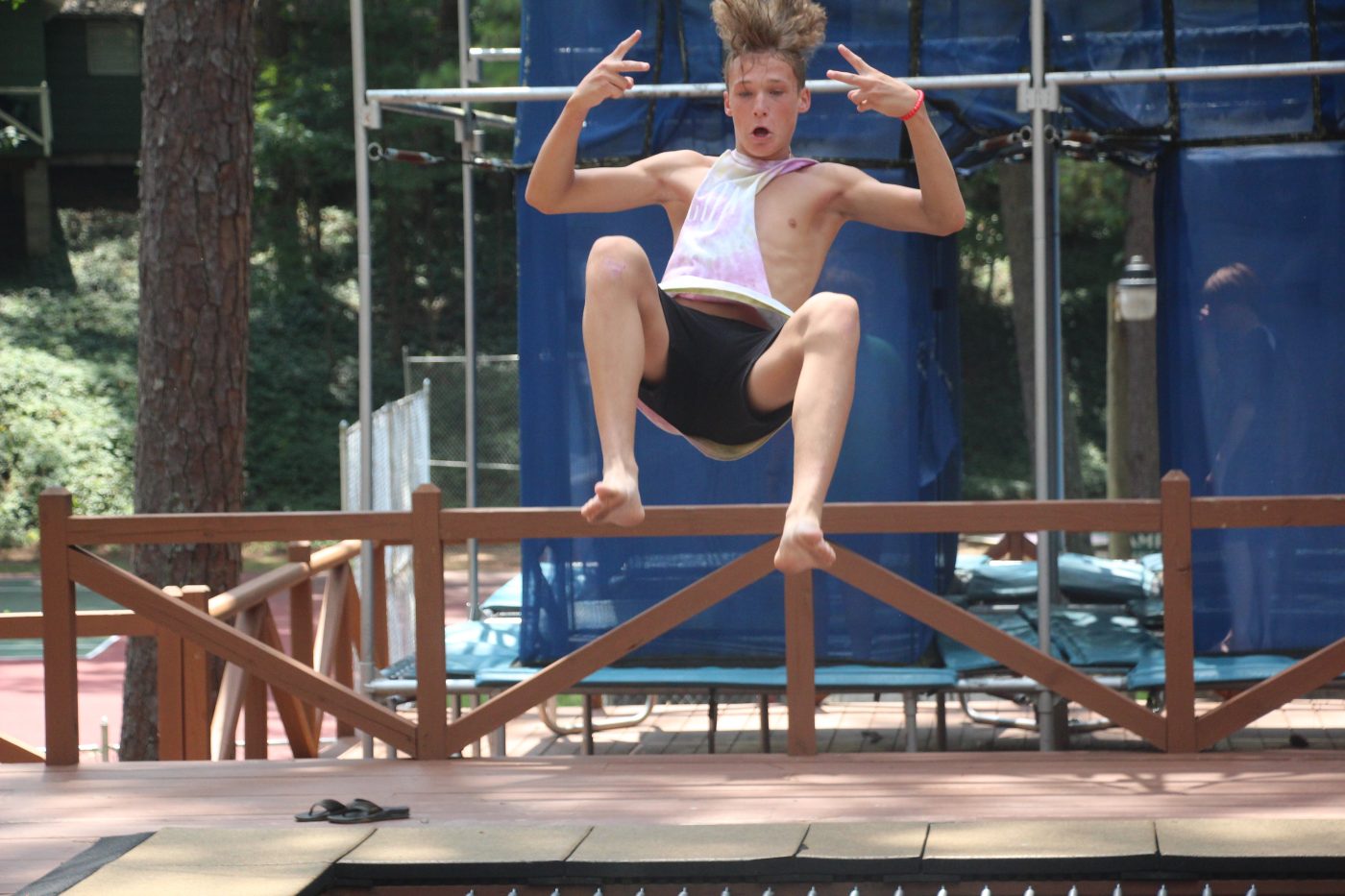 Team Roping
Our roper of the day was Mary Carter Culpepper!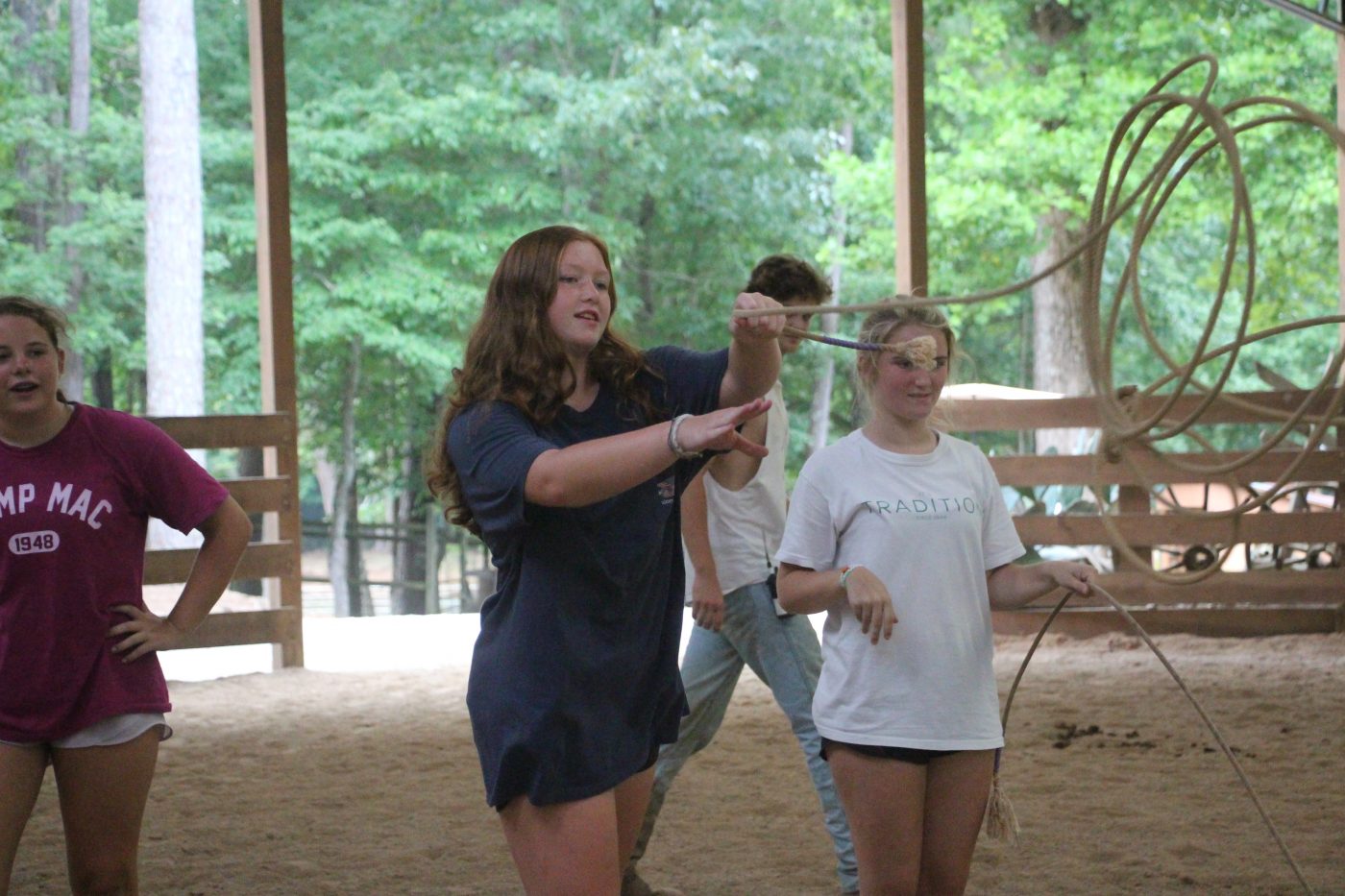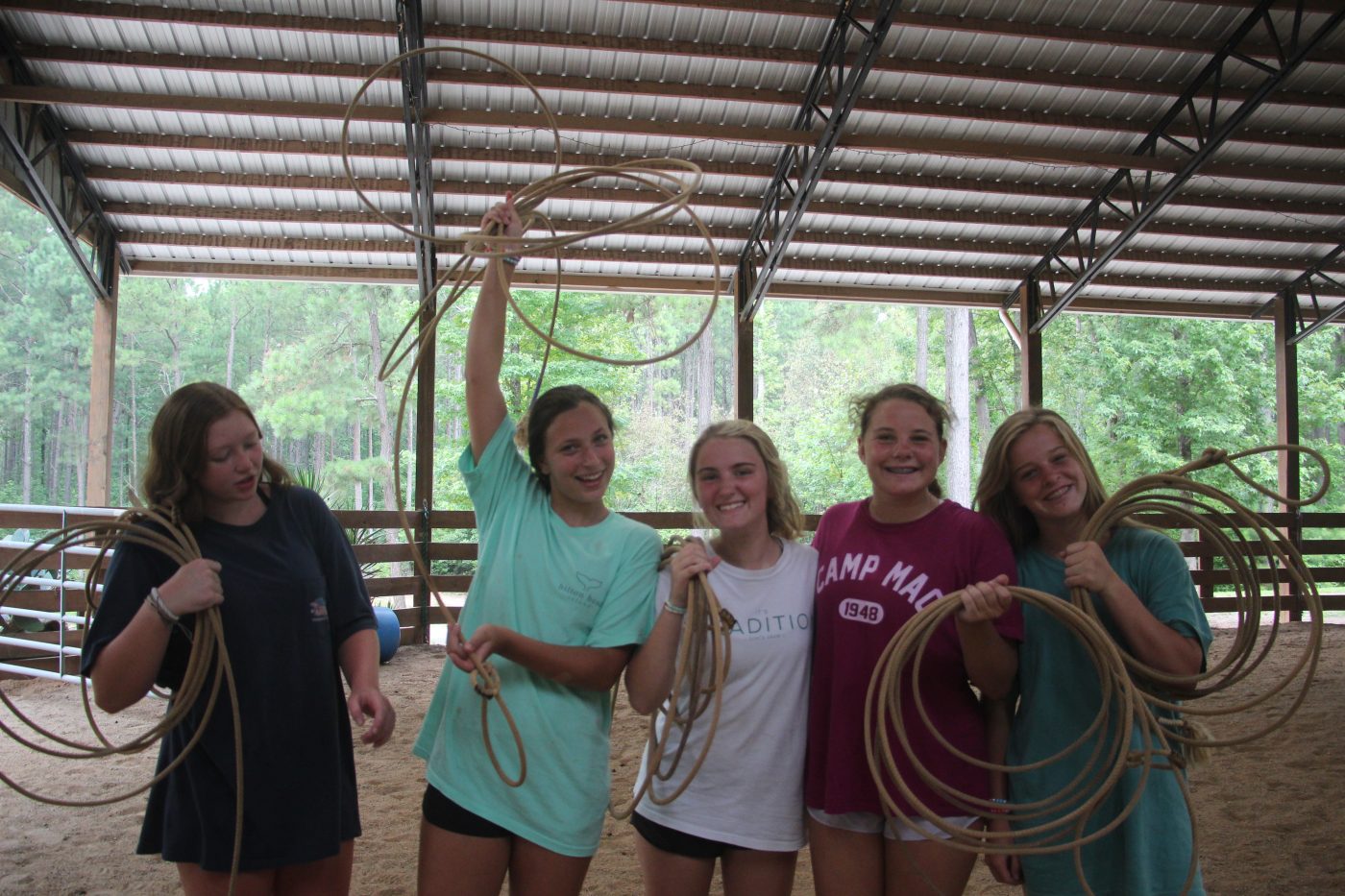 League Games
On Court 2, Chloe's Roweboats beat out EP's Peas in a Pod in a game of Newcomb! The MVP for the Pea's was Herrin Tate!

In the Camp Mac Gym, the Mighty Maggots Squashed the "Get it Dunns" in a game of bombardment! From the Maggots, Izzy Boehm played great, and from the Dunns, Kinleigh Freeman absolutely killed it!

On Court 1, Inskeeping Up with the Kardashians stomped on EGP's Empanadas! From the Empanadas, Morgan Horsely played awesomely, and from the Kardashians, Page Bofenkamp played great!

Over on the Soccer Field, Layla's Leeches pumbled Alice's Allstars! From the Leeches, Mia Detroye played like a star, and from the Allstars, Ellie Gribbin was on fire!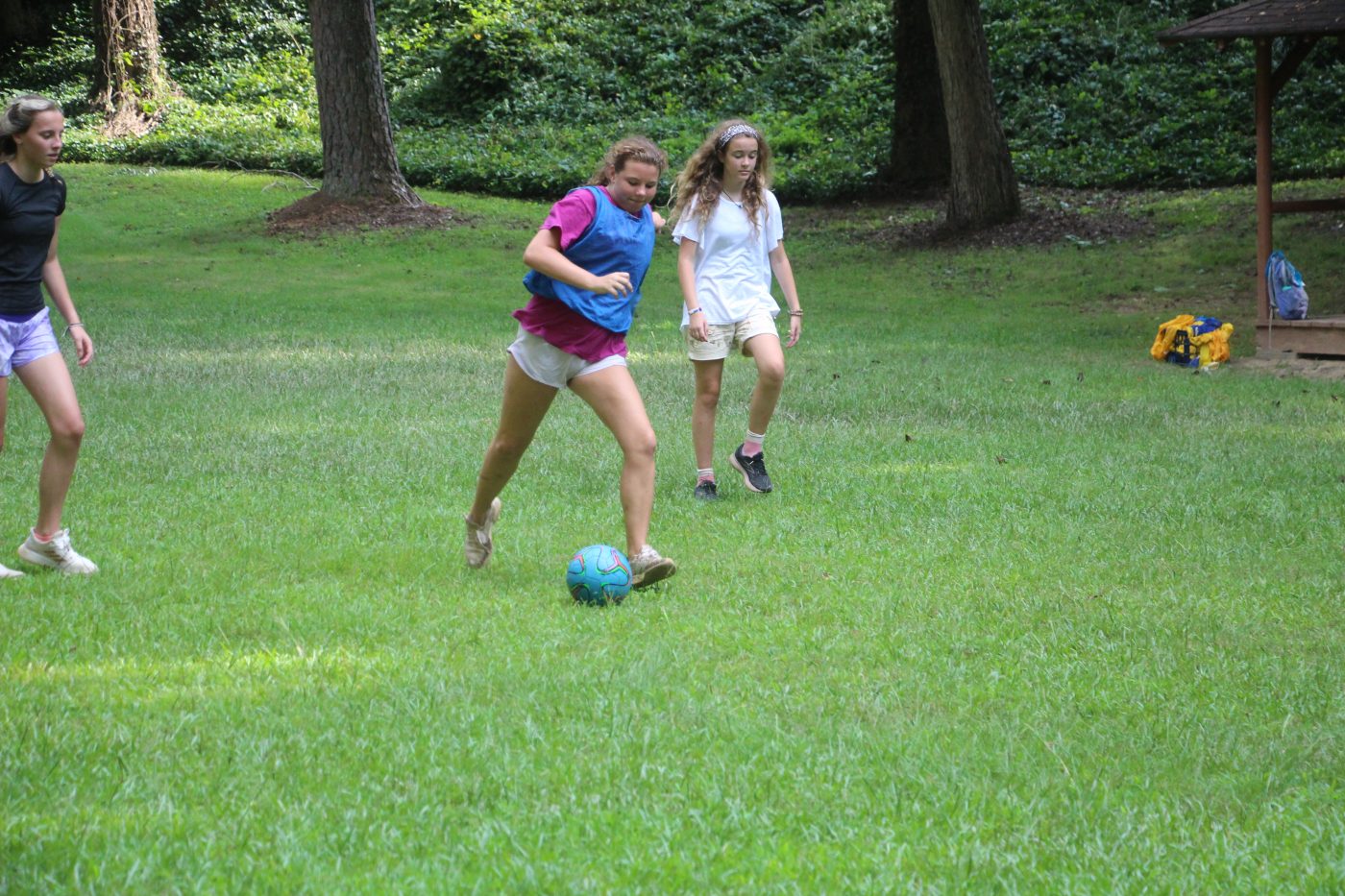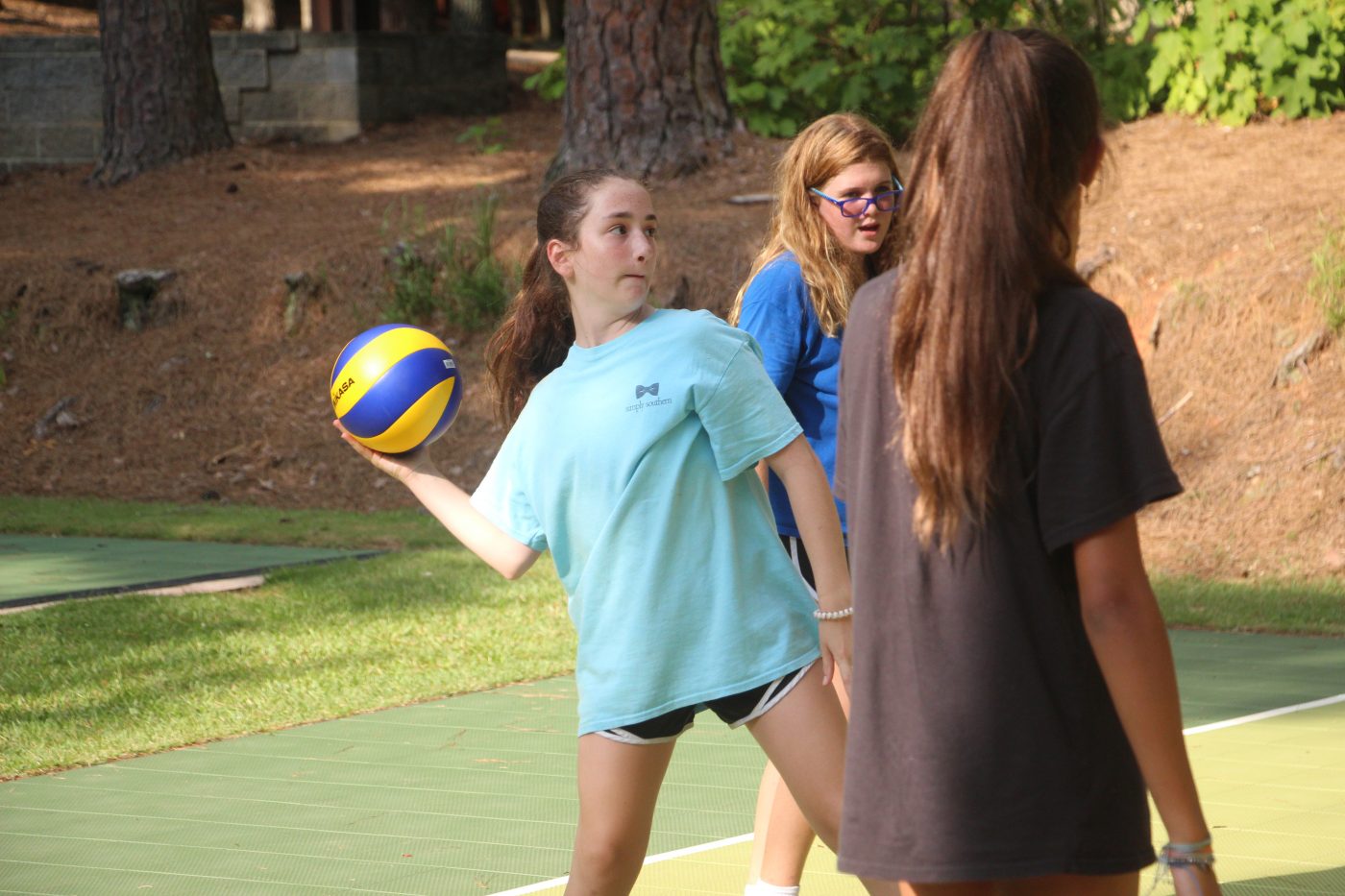 From the Dining Hall Today for breakfast, we had eggs, sausage, grits, and toast. For lunch, we had roast beef sandwiches and chips. For dinner we had spaghetti, and garlic bread.
Vespers
Tonight, Last Year Campers, Lizzie Cummings, Kassidy Eastman, and Grace Ennis gave our message on making the most of your time here at camp!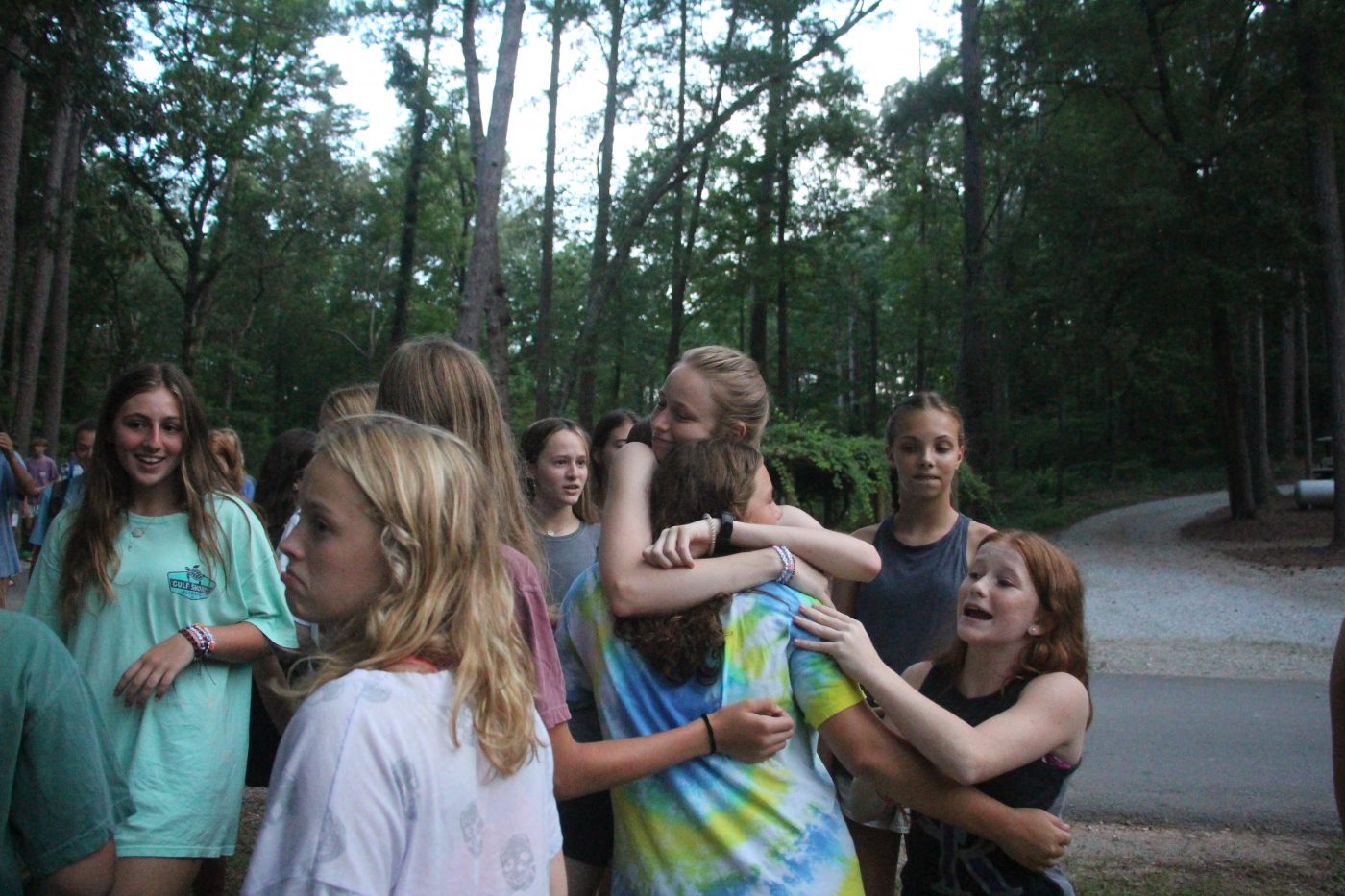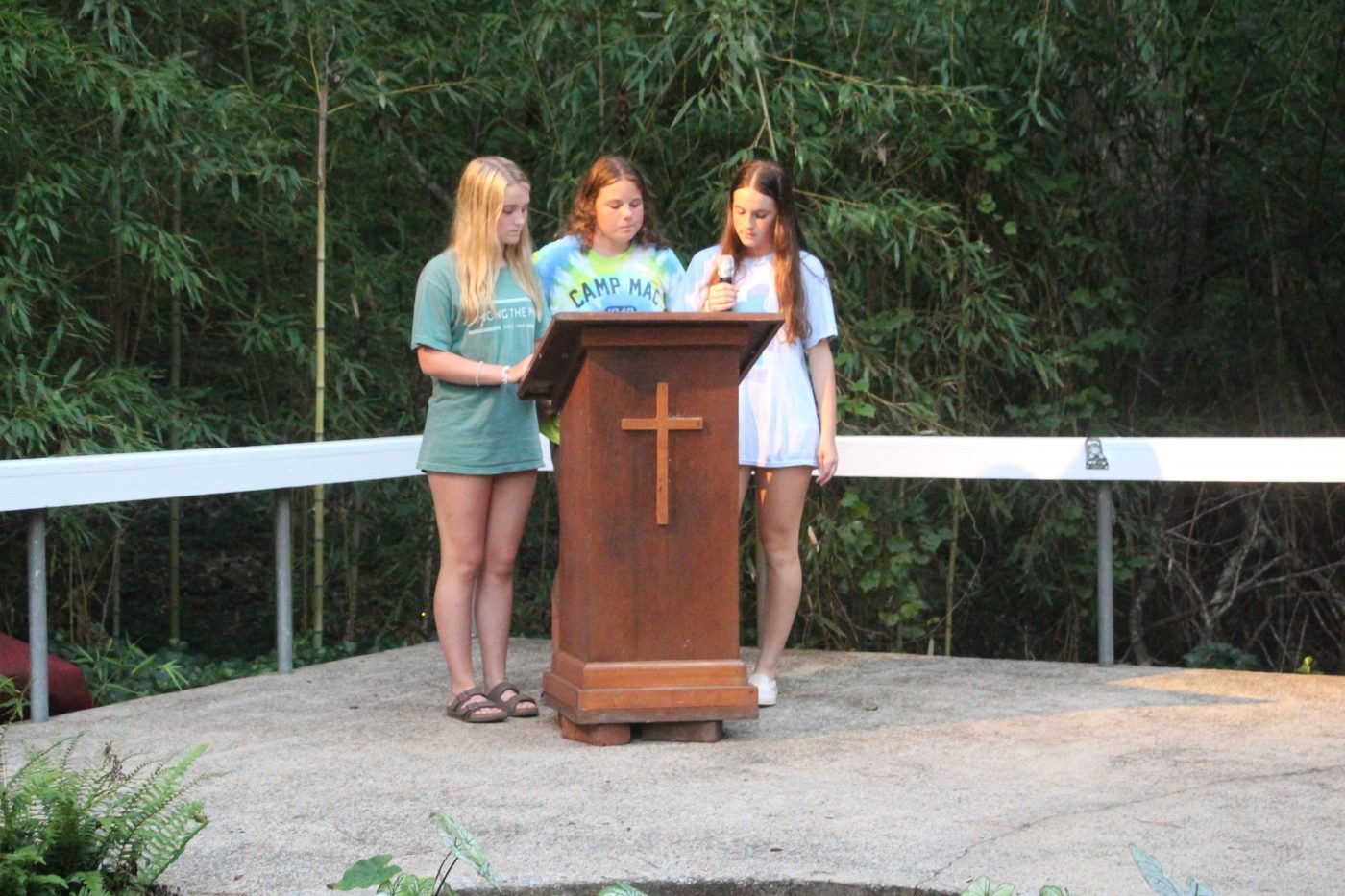 Tonight for Night Rec
We've got... THE SWIM MEET!