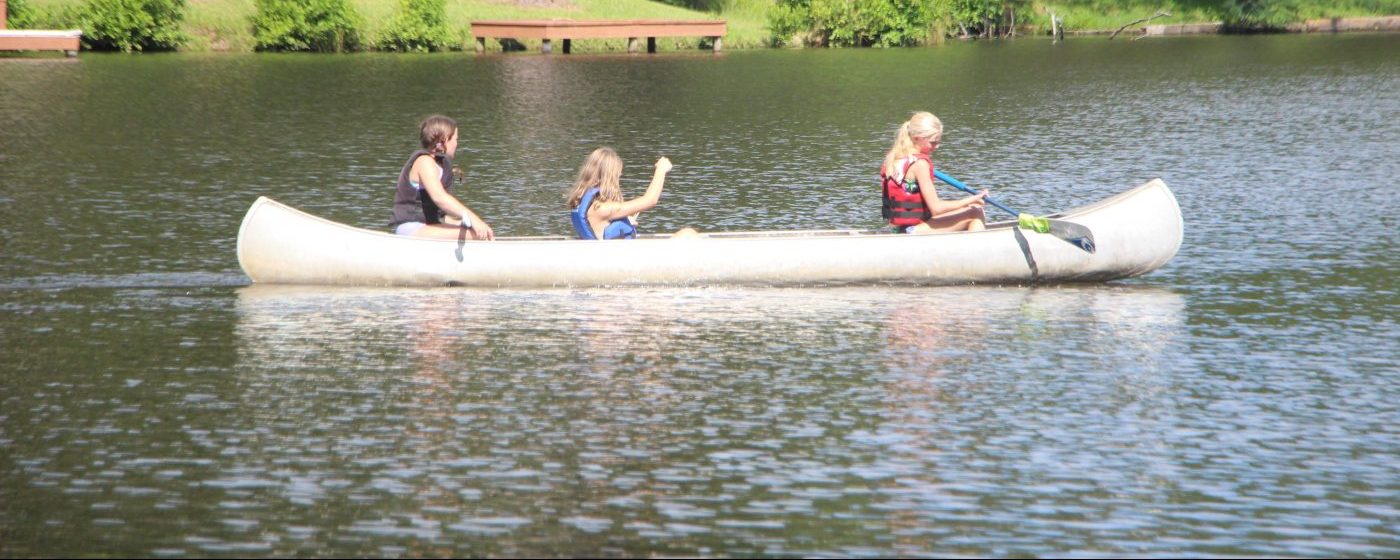 Morning Activities
Riflery
Here are the top scores from Riflery today:
Jimmy Hunter- 34, 34, 30, 34, Jimmy also passed off Marksman!
Eli Cannon- 30
Jack Newell- 31
Spencer Otto- 30
Holt Cannon- 36
Manu Porter- 35, 36
Cale Smith- 42
Then we had Jay Delaney, Judson Mallory, and Cale Smith all hit bullseyes today!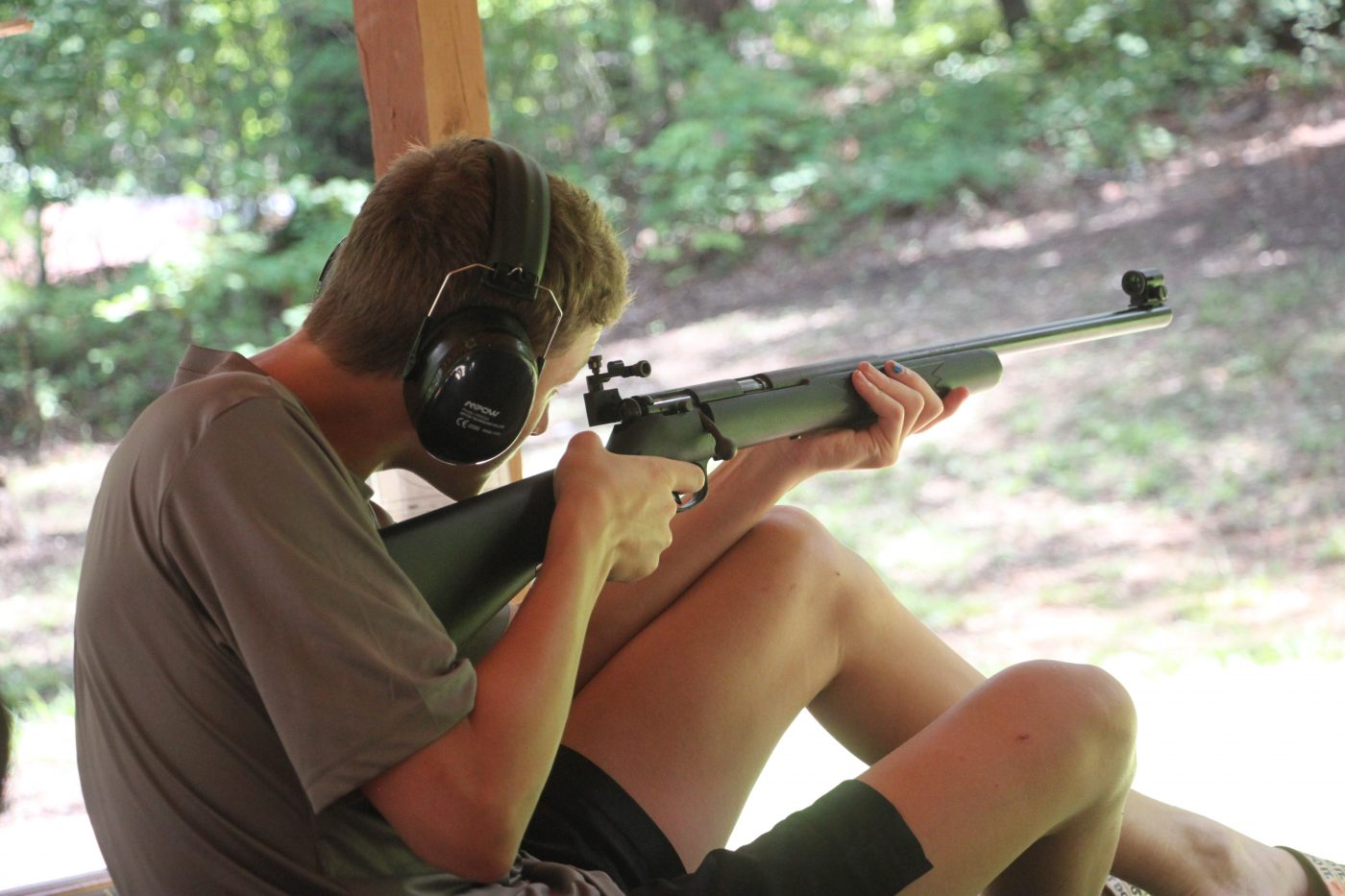 Skiing
Today at Upper Lake skiing we had Maggie Gribbin, Addison Bell, and Page Bofenkamp all pass off 3rd class kneeboarding! We also had Ellie Gribbin pass off 2nd and 3rd class wakeboarding, while Izzy Boehm passed off 3rd class skiing! Then we had Amelia Lacy and Abigail Anderson become 1st time skiers today!

Down at Lower Lake we had Mary Carter Culpepper, and Ceci Bove pass off 2nd class wakeboarding, and Harper Maher passed off 3rd class wakeboarding! Then, Virginia Otto passed off 3rd class skiing!

Helena Pryor, Sophia Sanders, and Addi Webb all become 1st time skiers!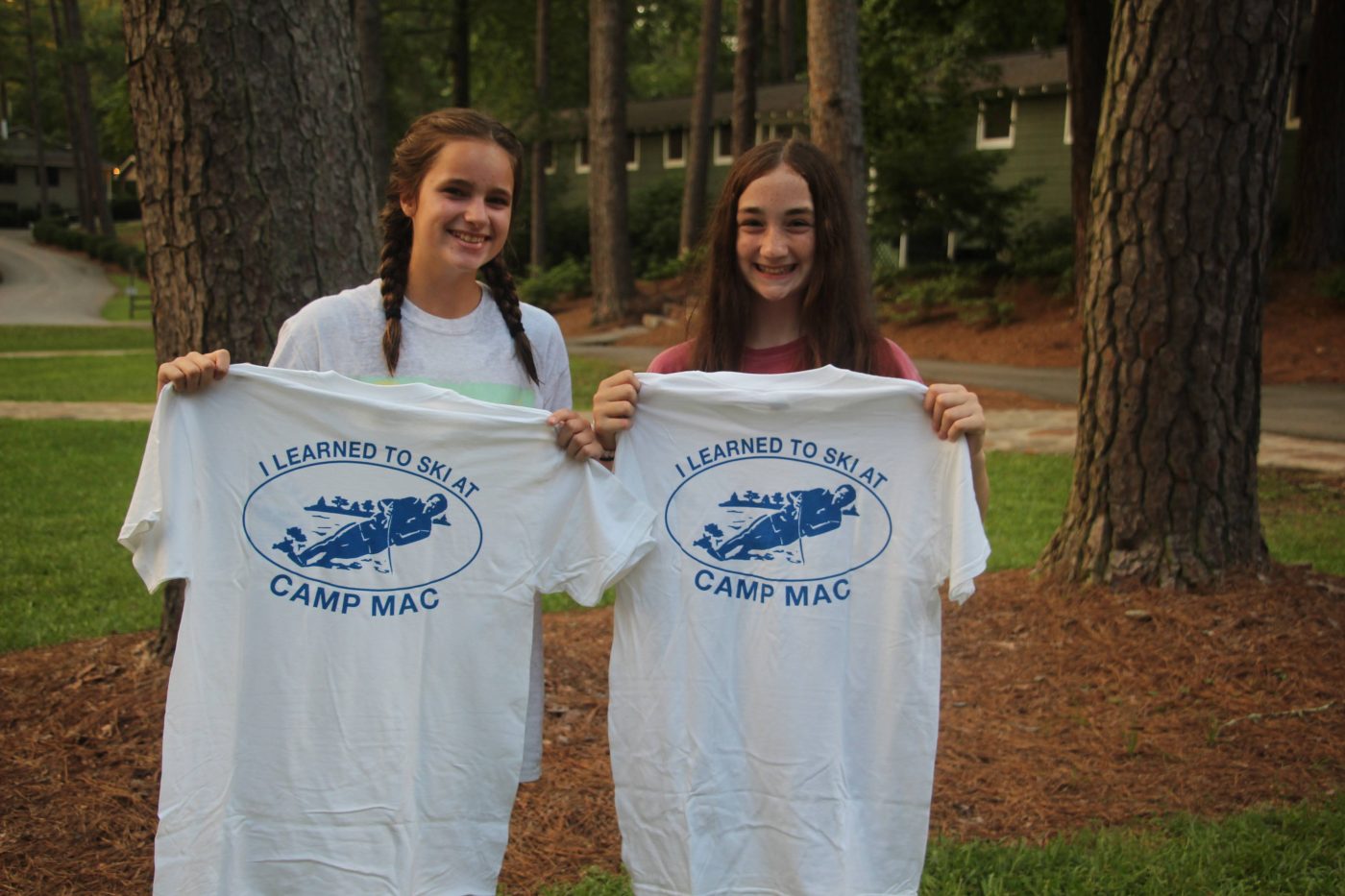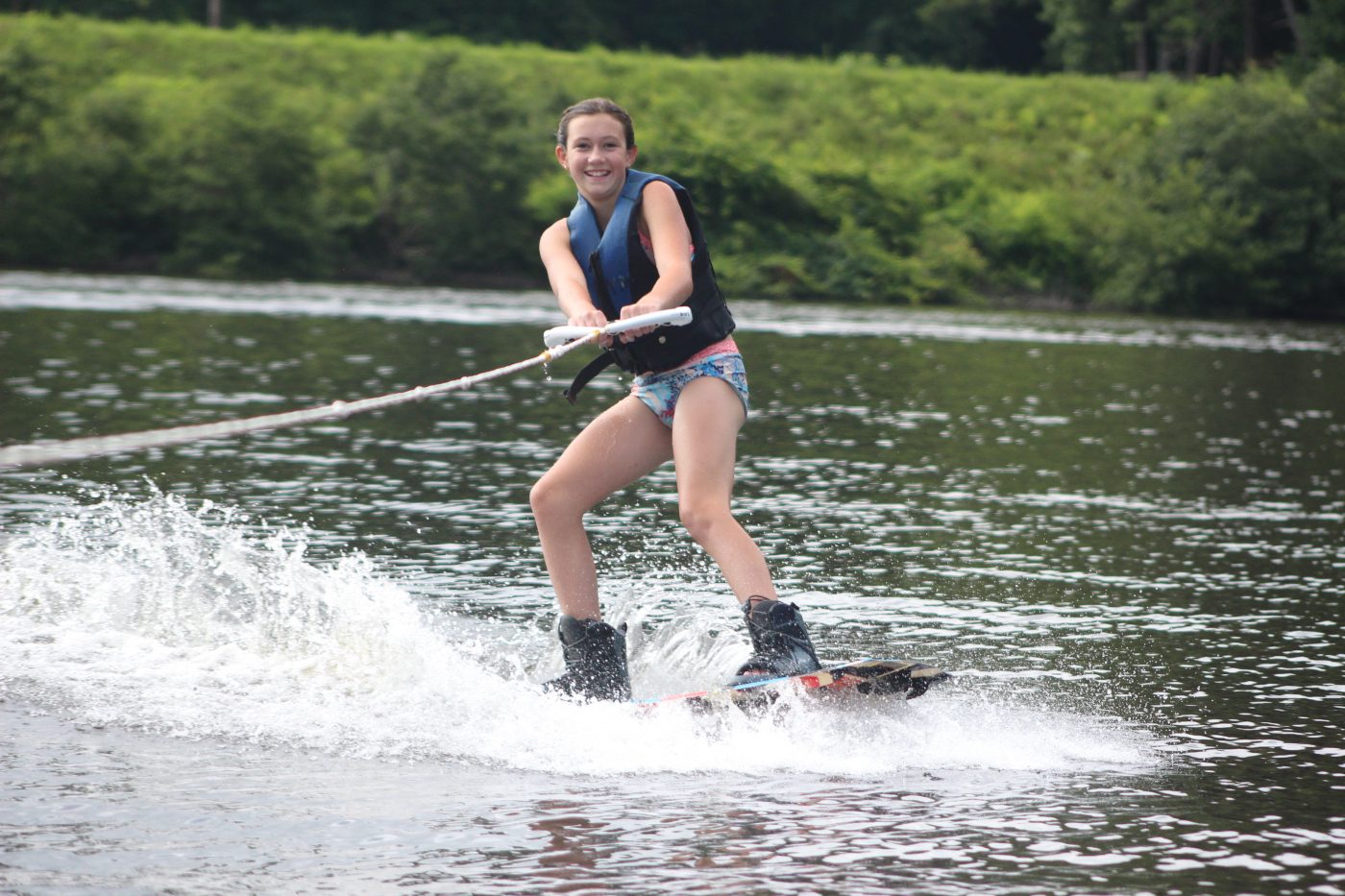 Wilderness Skills
Today at Wilderness Skills the boys came over to High Falls and caught a lot of cool stuff!

For the Dudes, Roberts Law caught 1 crawfish, for the Drovers Evan Summers caught 1 Crawfish and Preston Mayab caught 2.

For the Wranglers, Will Culpepper caught 2, Hank Stone caught 1, Tristan Coopers caught 1, Phillip Bove caught 1, Caven Burdick caught 3 and a salamander.

Finally, for the Rough Riders, Jack Bakken caught 1, Pierce Cannon caught 1, Jamie Cimino caught 1, and Cale Smith was our Crawfish King of the day with 5!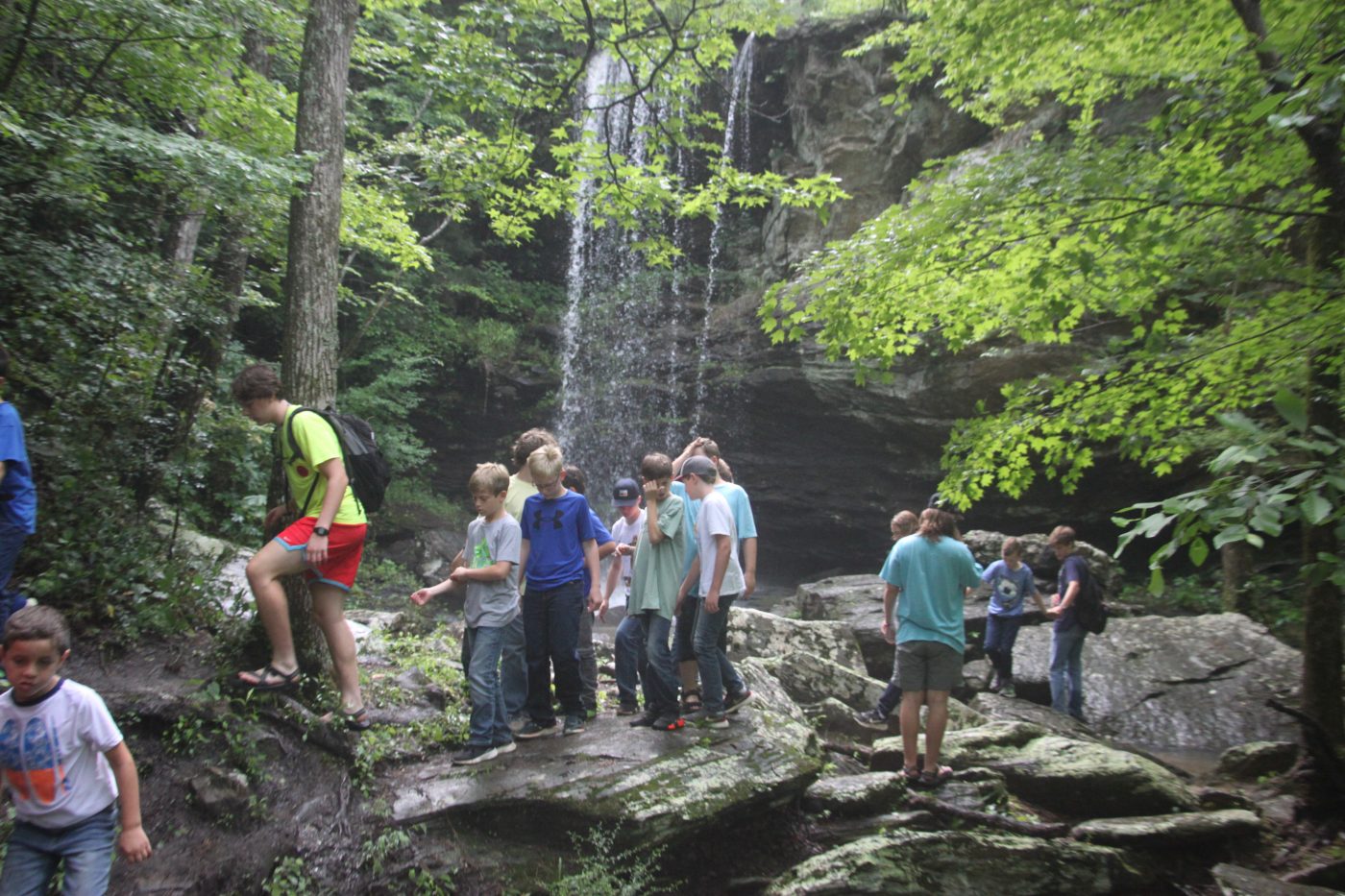 Fun & Games
Today at Fun & Games the girls came over to the Bucking Bull! Here's how long everyone stayed on:
Katie Kirkpatrick - 1:00
Maggie Gribbin - :45
Kate Bakken - :43
Lauren Carrington - 2:00
Sophie Broutin - 2:20
Morgan Horsely - :55
Claire Politt - :58
Harper Mahor - :52
Lulu Gribbin - 1:35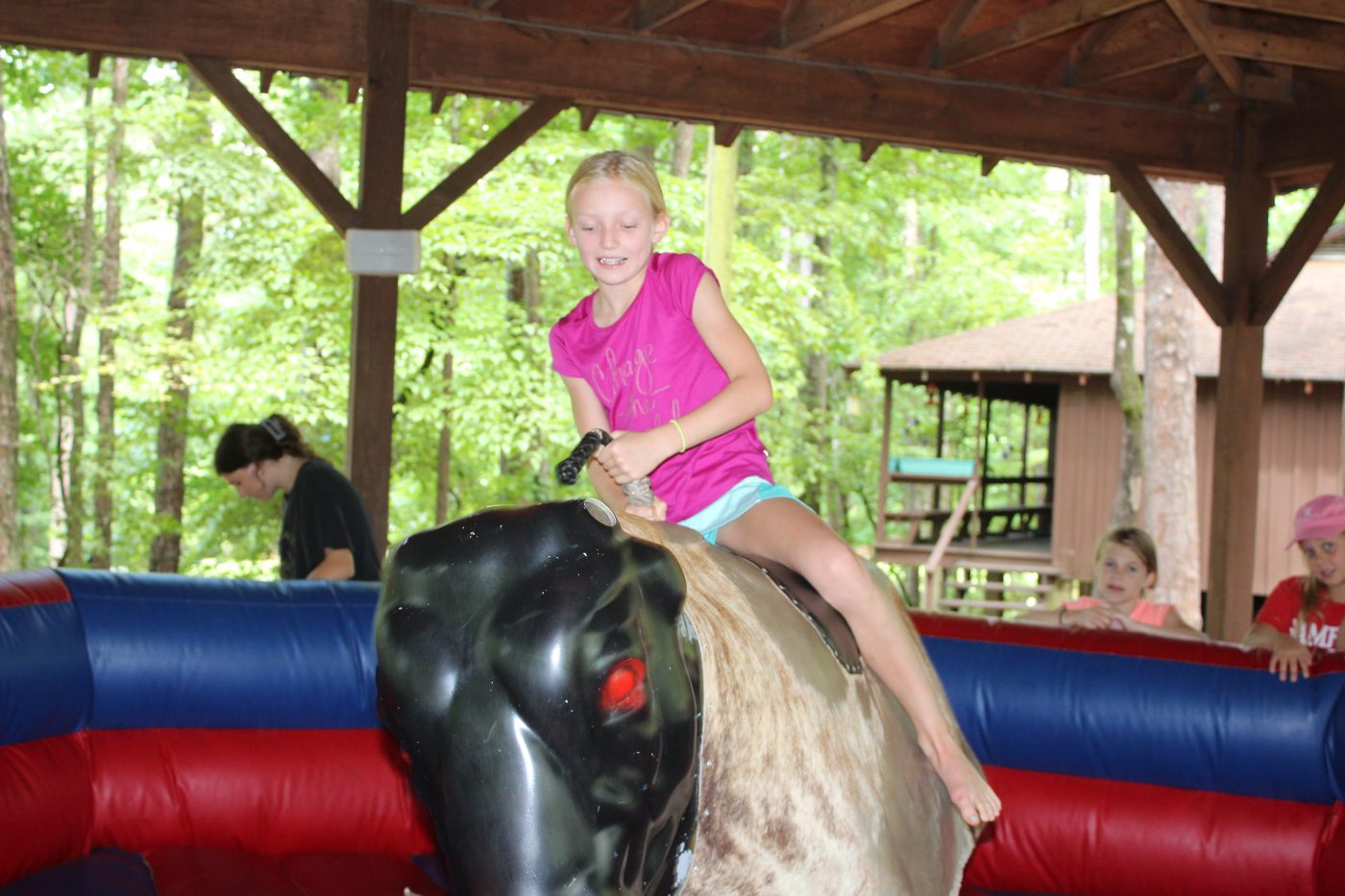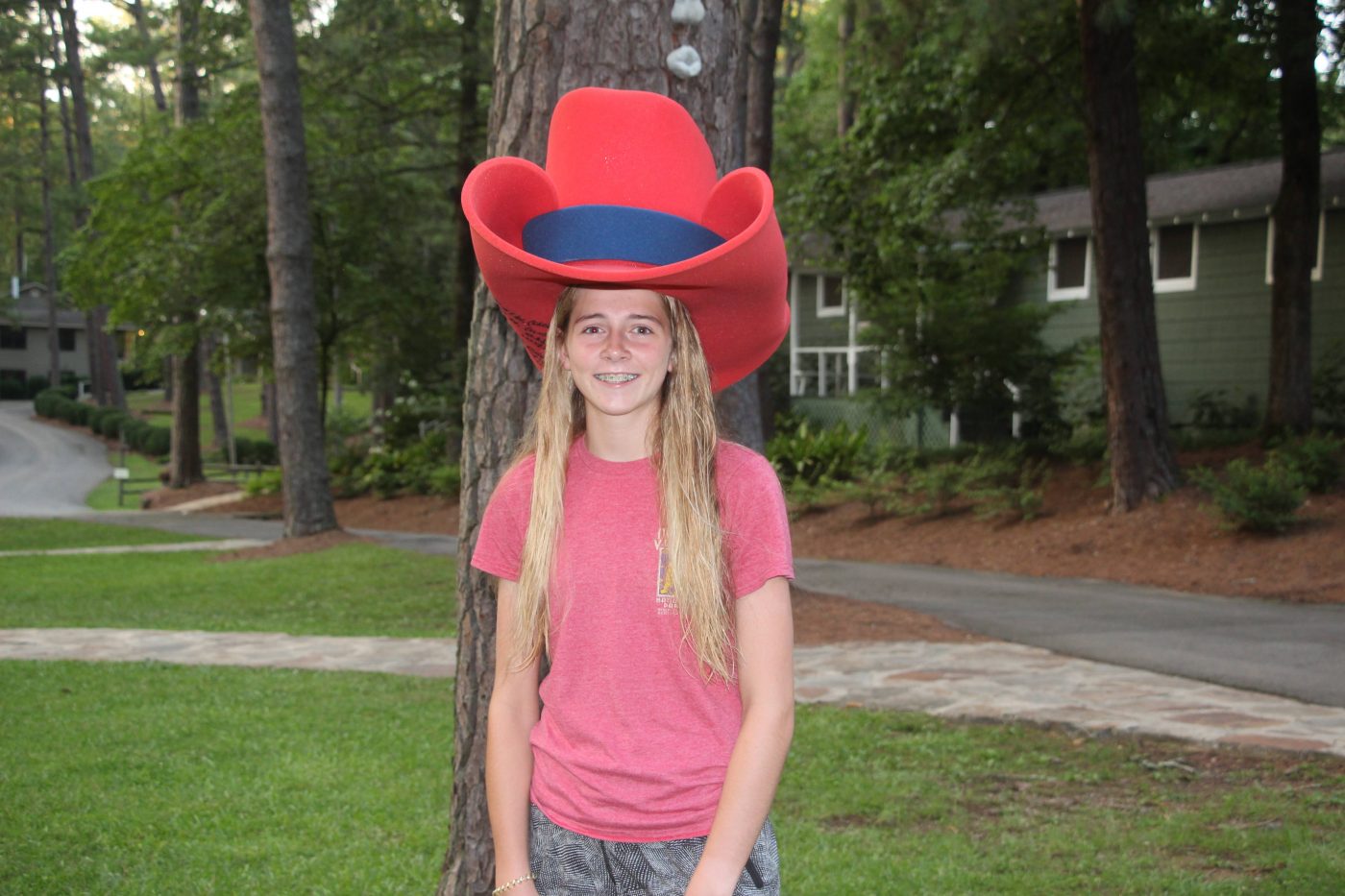 Team Sports
Today at Team Sports we had Tennis Court Day! We played Cricket in the Cage, Queen of the Court, played some PickleBall Tournaments, and of course gave out the Winna Winna Chicken Dinna!

Our Cricket in the Cage winners were:
Katie Overhultz
Lulu Gribbin
Amelia Lacy
Katie Colman
Addi Webb
Maggie McLeod
Mary Cates Freeman
Meryl Dubroc
Sophia Sanders
Parker Smith

Our winner of Queen of the Court was:
Lauren Carrington
Our PickleBall Tournament Winners were:
Ellie Gribbin and Harper Maher
Martha Westerkom and Victoria Rizk
Ann Everett Simon and Katie Dyess
Virgina Bell and Louise Williams

Our Winna Winna of the Chicken Dinna was Katie Dyess!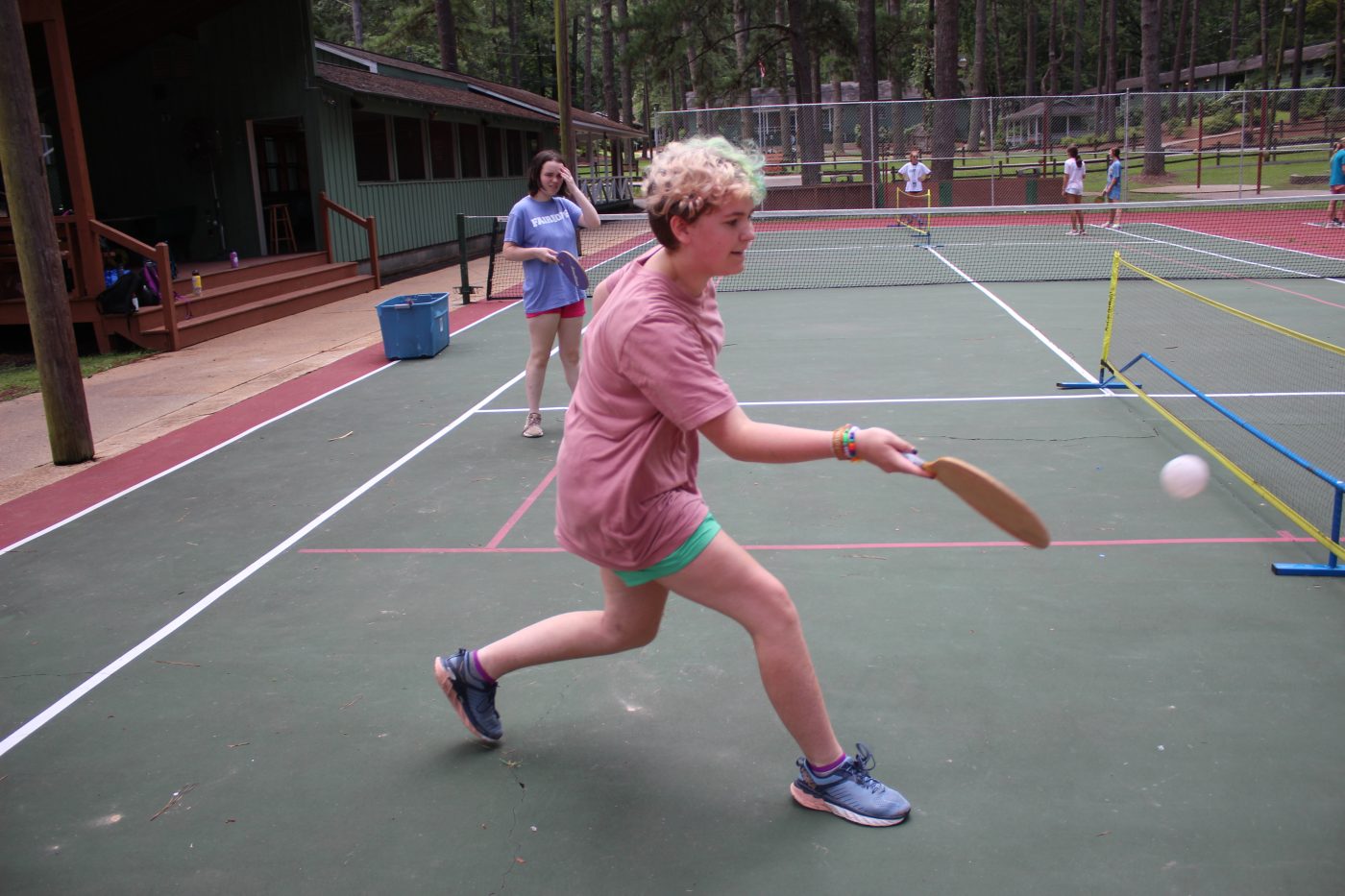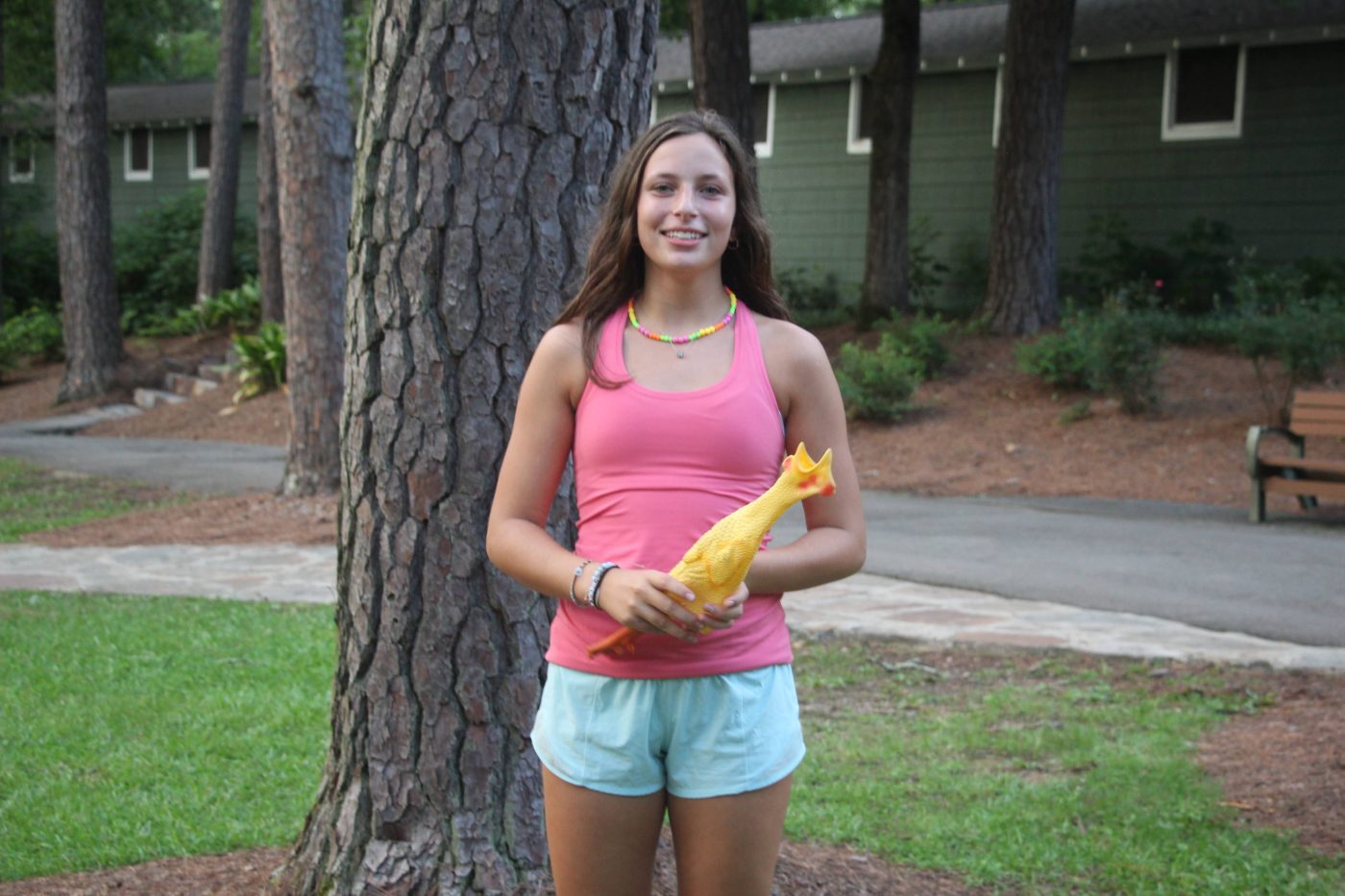 Electives
Tramps
Today at Tramps we had Chloe Fasanello pass off 3rd class, Charlie Wilcox pass off 2nd class, and Addison Bell pass off 1st class!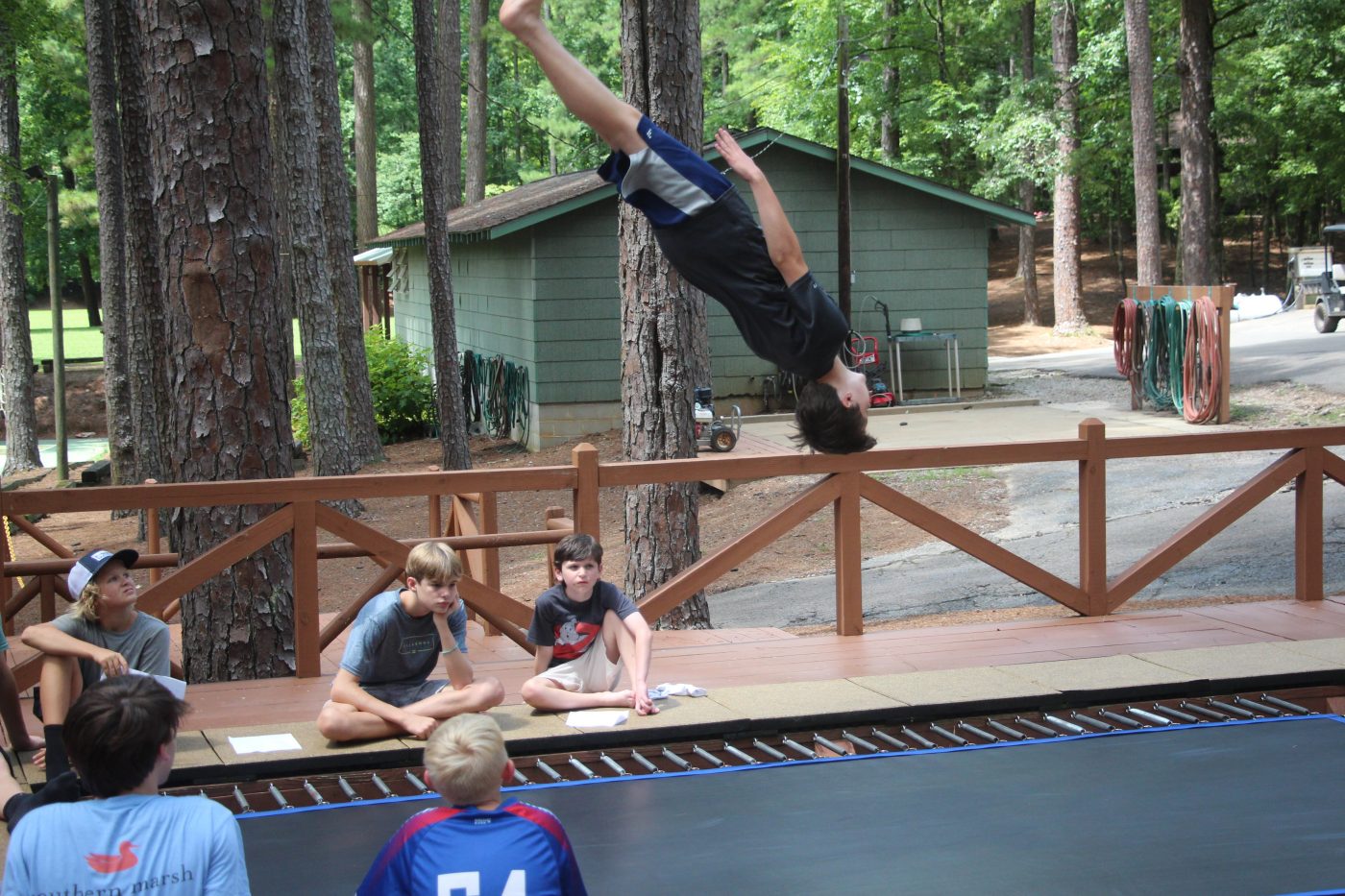 Shooting Sports
Today at boys' shooting sports, the guys all had the chance to shoot 30 clays! Here are their scores:
Jack Newell - 19/30
Cale Smith - 20/30
Holt Cannon - 21/30
Abe Tinney - 27/30
Clay Wilcox - 14/30
Charles Rowe - 15/30

Today at girls' shooting sports the girls got to shoot at 20 clays! Here are their scores:
Mia Detroye - 6/20
Morgan Horsely - 9/20
Kate Mattei - 3/20
Lauren Carrington - 9/20
Claire Pollitt - 6/20
Marion Haskell - 7/20
Allie Wibberley 10/20
Team Roping
Today at Girl's Team Roping, we had some thrilling Barrel Roping Races! Team 1 demolished team 2 in the first race, and then took home another win in the second. The roper of the day was Ann Everett Simon! Some honorable mentions go to Kassidy Eastman and Ellison Mackay!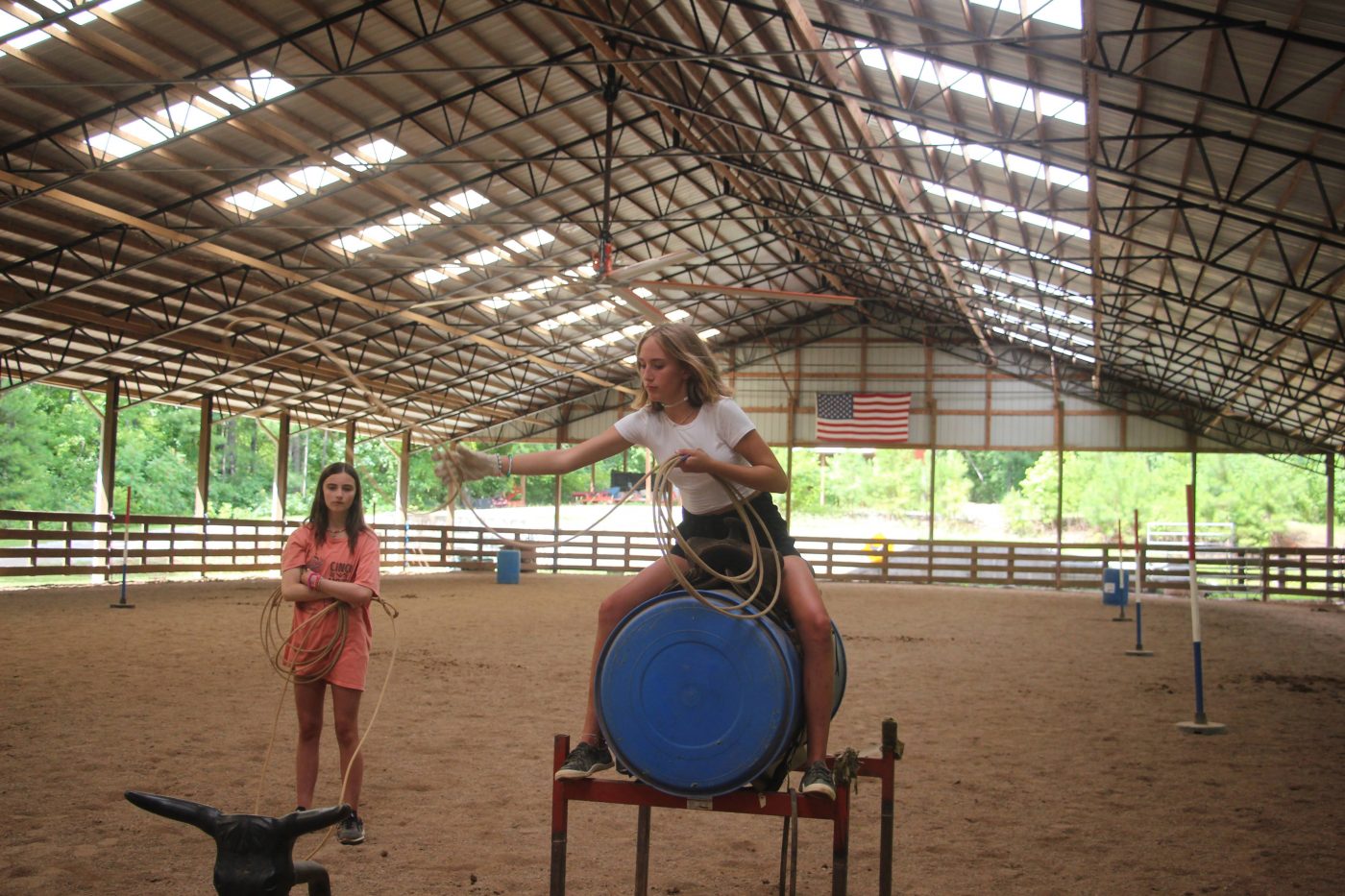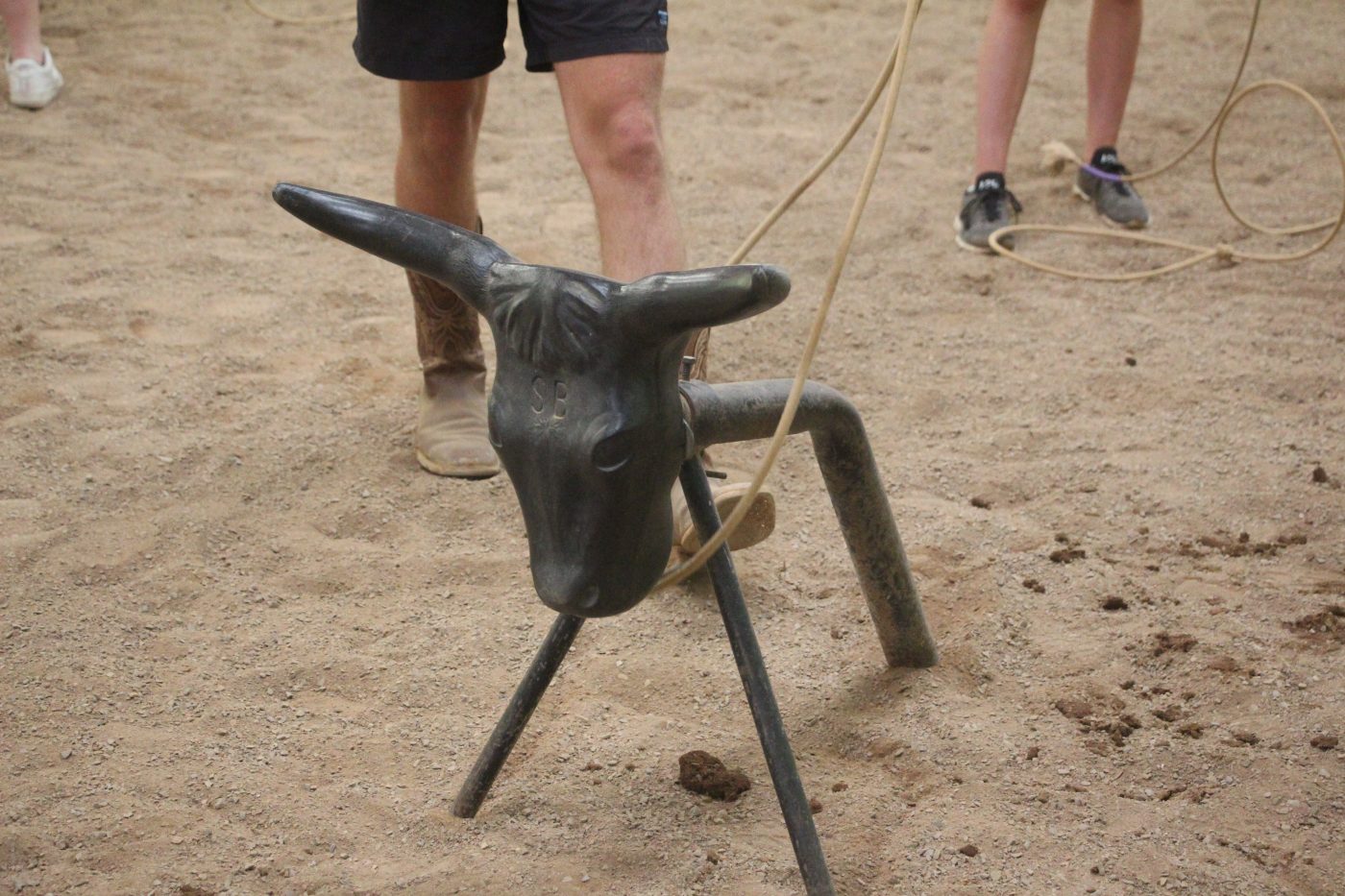 Fishing
Today at the Camp Mac fishing hole, Hank Stone caught 2 fish, and Richard Kinney caught 1!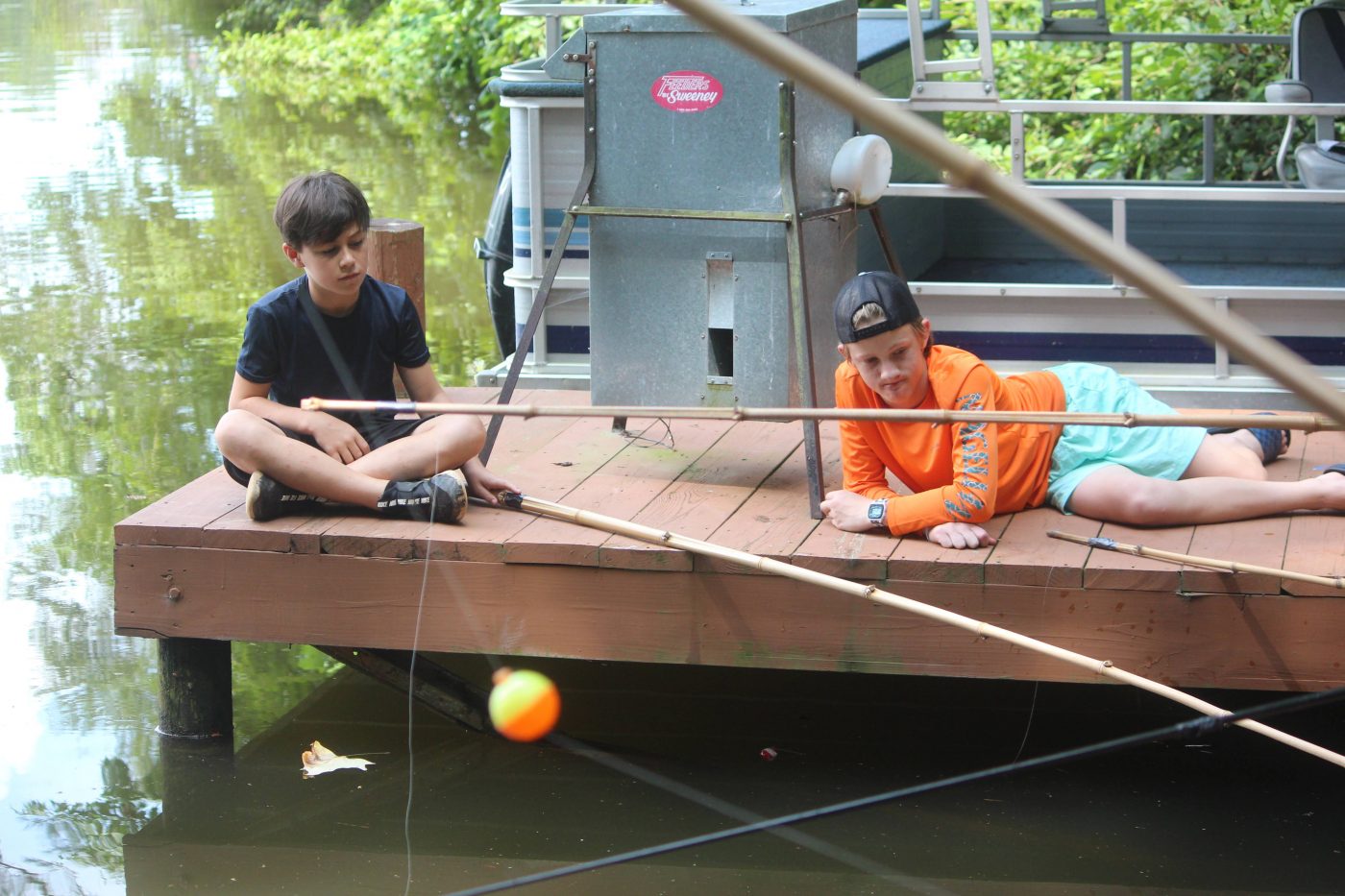 Adventure
Today at Adventure the guys went over to the horseback arena to have some Air-soft Gun Wars! In our team battle the winning side consisted of: Larson Chafin, Riley Ross, and Jerry Green! For our solo round Larson Chafin won!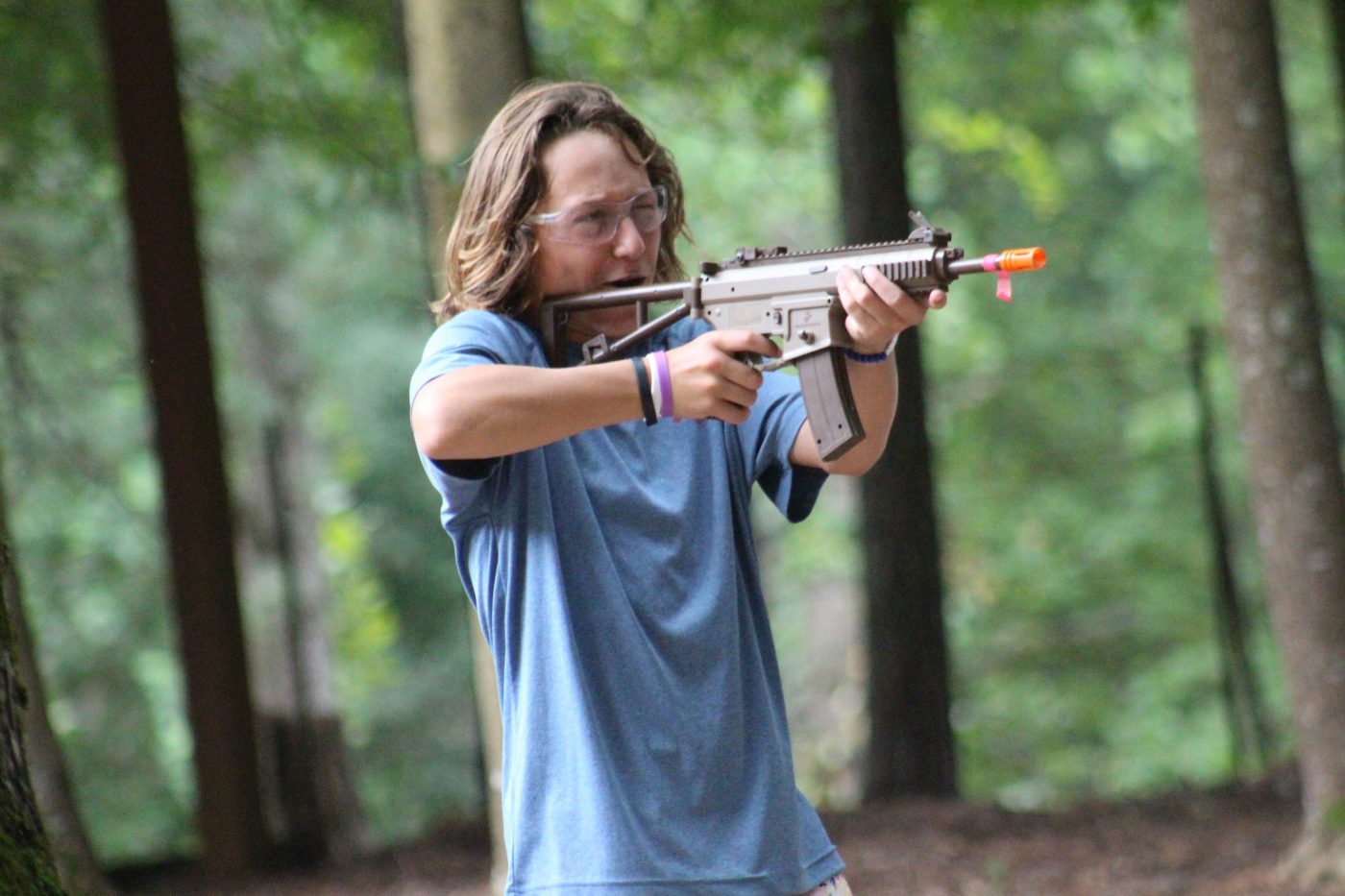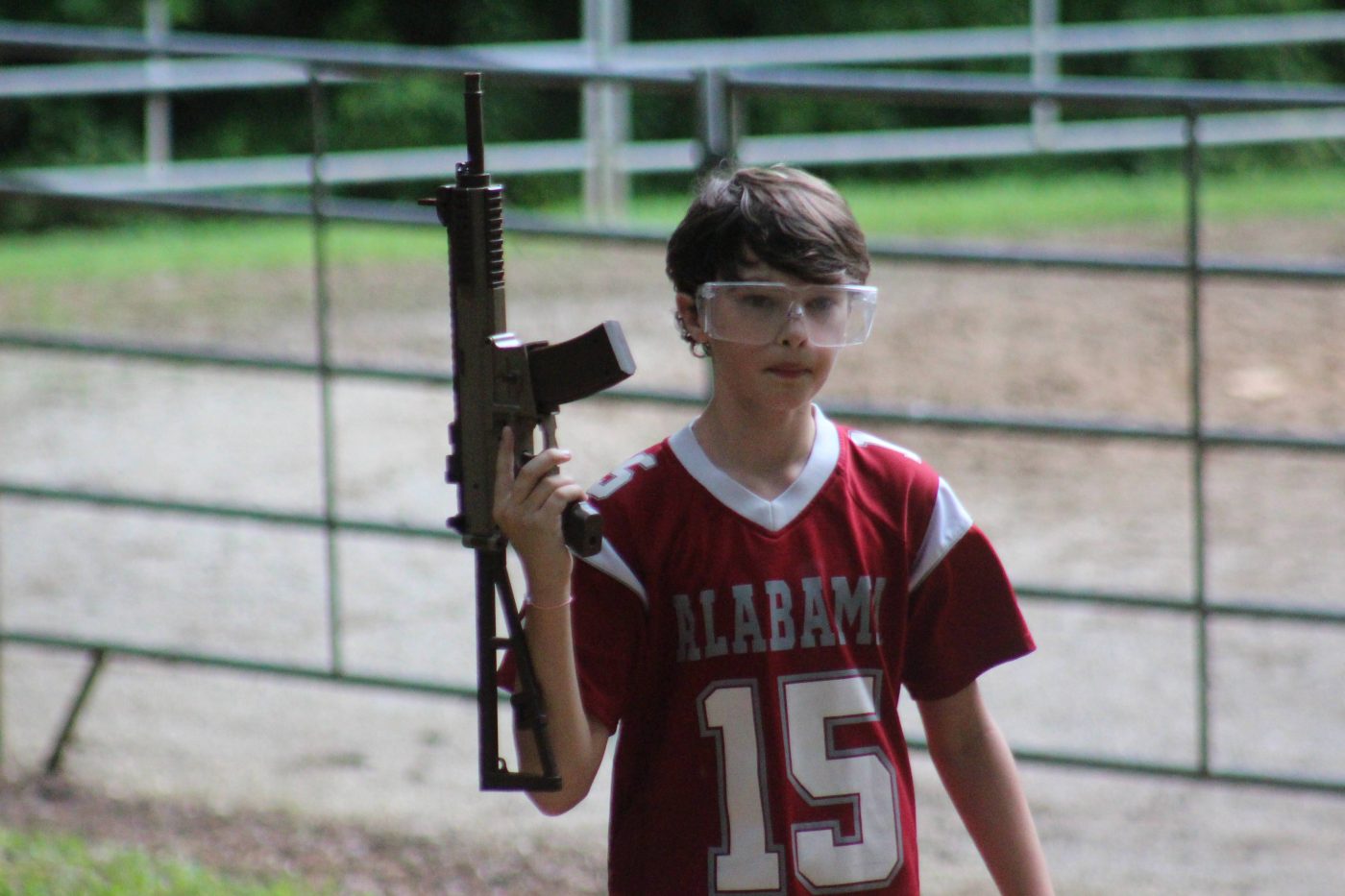 Trail Carts
Today at Girls' Trail Carts we went out on some of the horseback trails with the carts, and Lizzie Cummings got the muddiest!!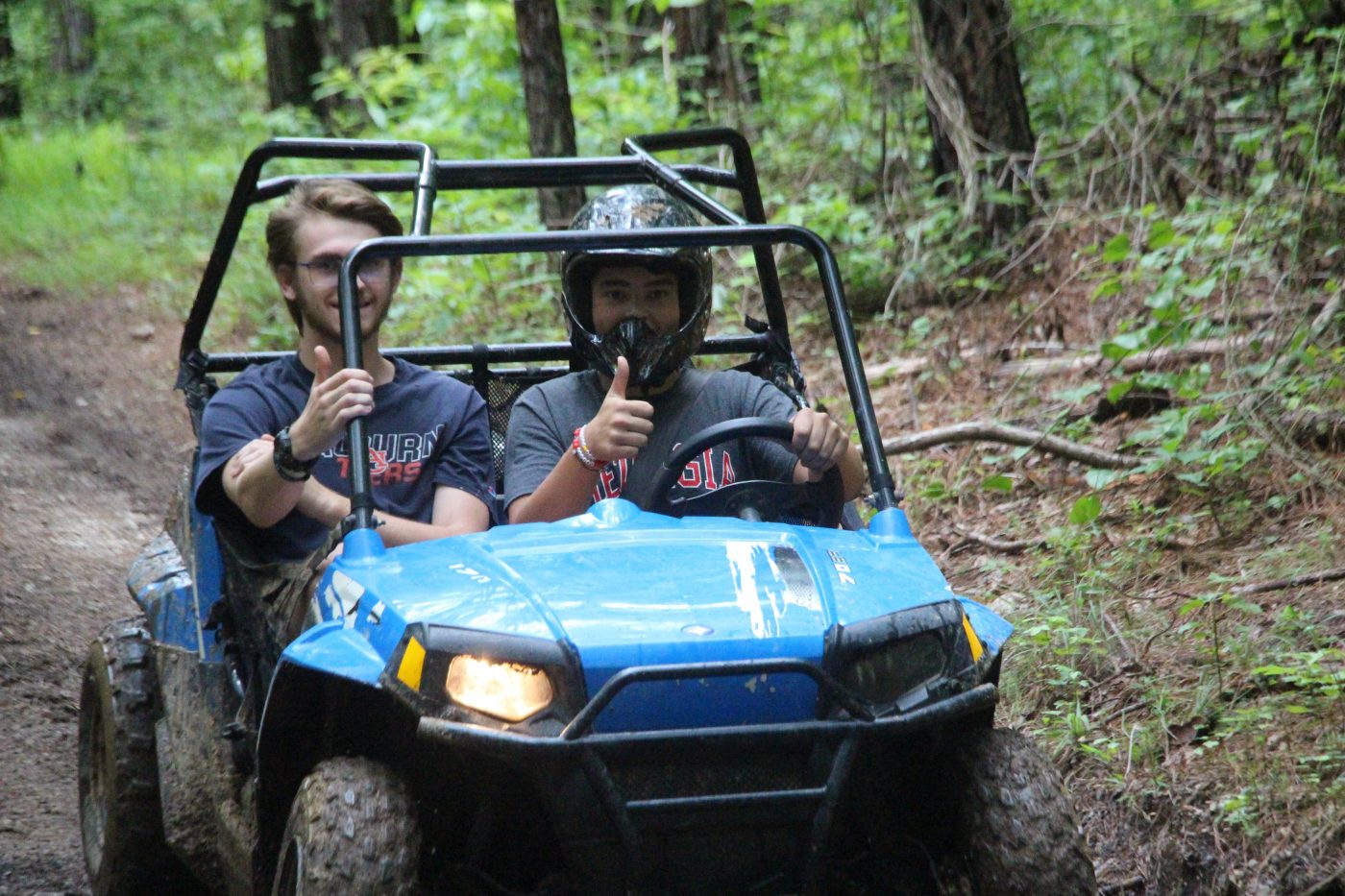 League Games
Today on the dry court one the Mary Quack Attacks abducted a dub from Ella's Extraterrestrials. From the Quack Attacks, Maggie McVea played like she knew what she was doing. From the Extraterrestrials Anagail Smith played out of this world.

Today on the lovely green court 2, Kate's Cakes sauced the Mamma Mias. For the Cakes, Avery Pugh cooked the competition like Gordon Ramsay. For the Mamma Mias, Eliza Napoli played like a true dancing queen.

On field 1, the Inskeeping up with the Kardashians splashed EP's Peas in a pod. Kate Bakken played like the candy man on a saturday afternoon. Then from the Kardashians, LIly Smith played great!

Today Chloe's Roweboats devoured EGP's Empanadas in a crazy game of bombardment. On the Roweboats, Louise WIlliams played great, and from the Empanadas Cadence Harvey played like a young, and more athletic Gracie Cotter.

On Field 1, Layla's Leeches beat out Mattie's Maggots. For the Leeches Mia Detroye played awesomely, and for the Maggots, Katie Dyess played great!

On field 2, Alice's All Stars smacked the Get it Dunns. For the All Stars, Meryl Dubroc was shining bright like a diamond, and for the Dunns Sebelle Cagle had some killer catches!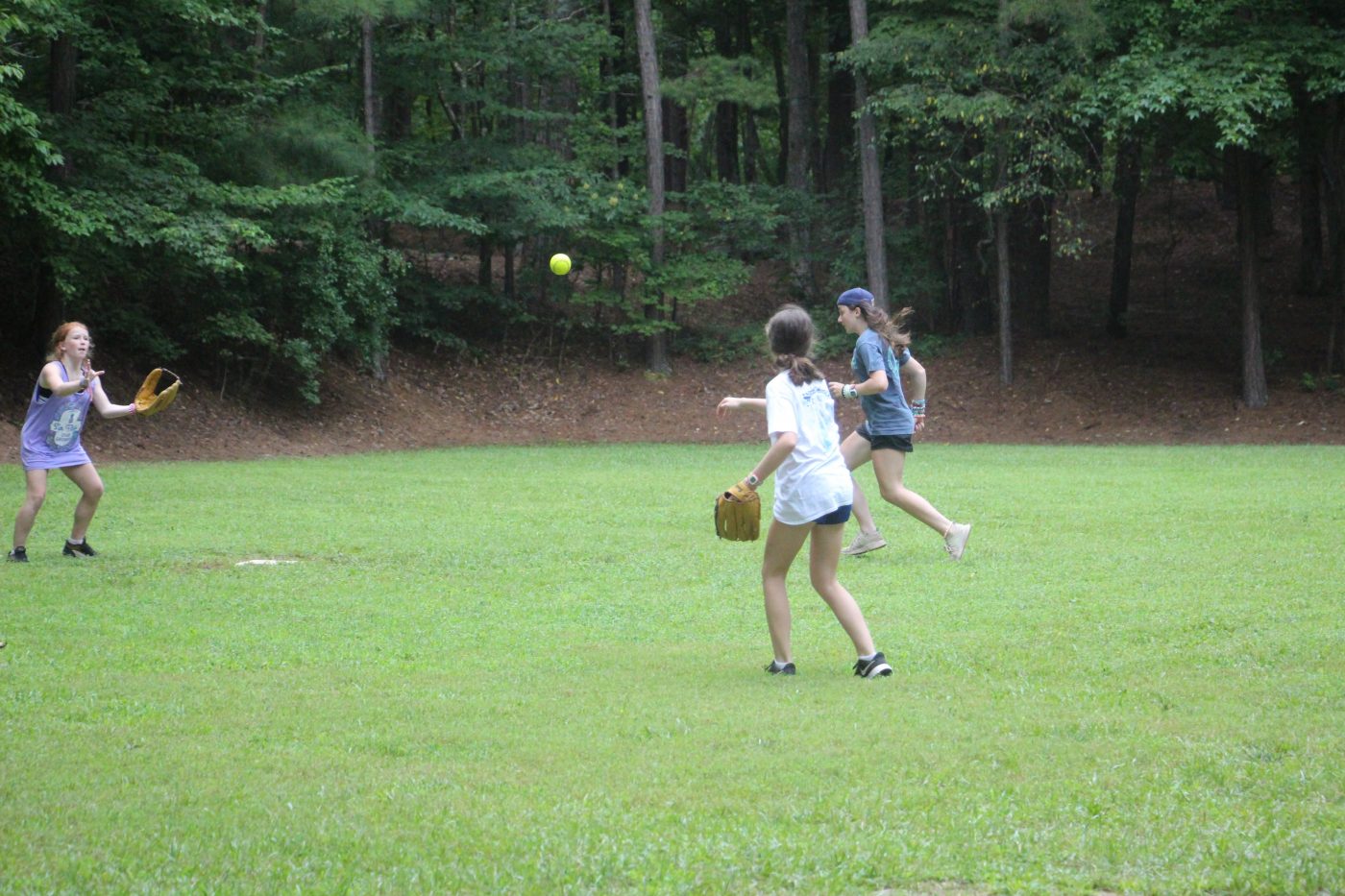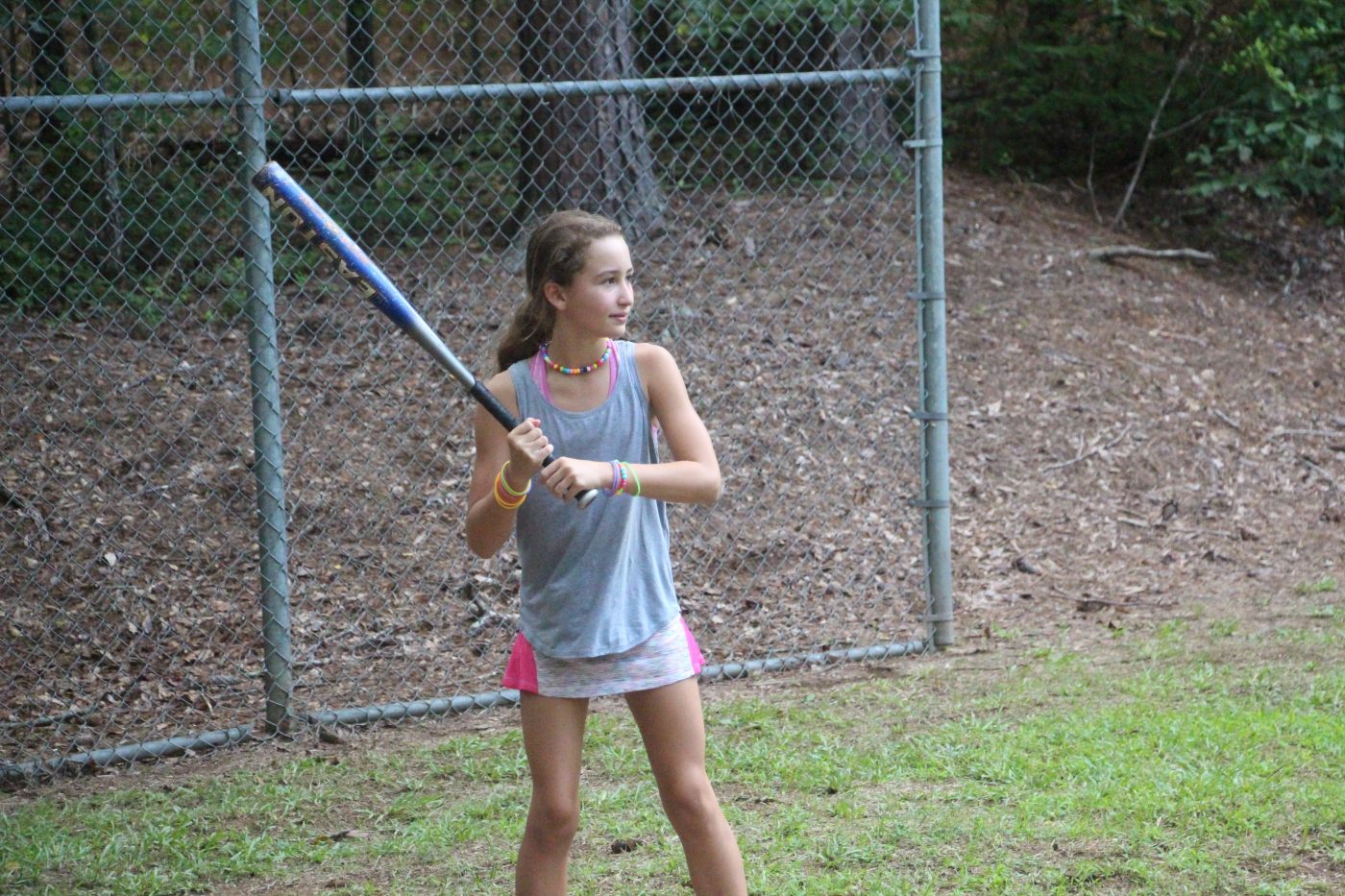 From the Dining Hall Today for breakfast, we had Sausage, Eggs, Grits, and Biscuits. For lunch, we had Hot Dogs and French Fries with Chocolate Chip Cookies. And for dinner, we had Beef Burritos, Chicken Casserole, Broccoli, and Rolls.
Vespers
Tonight we gave out Daily Bible Reading Ribbons to our 11 day campers, and Patrick Bingham gave our message!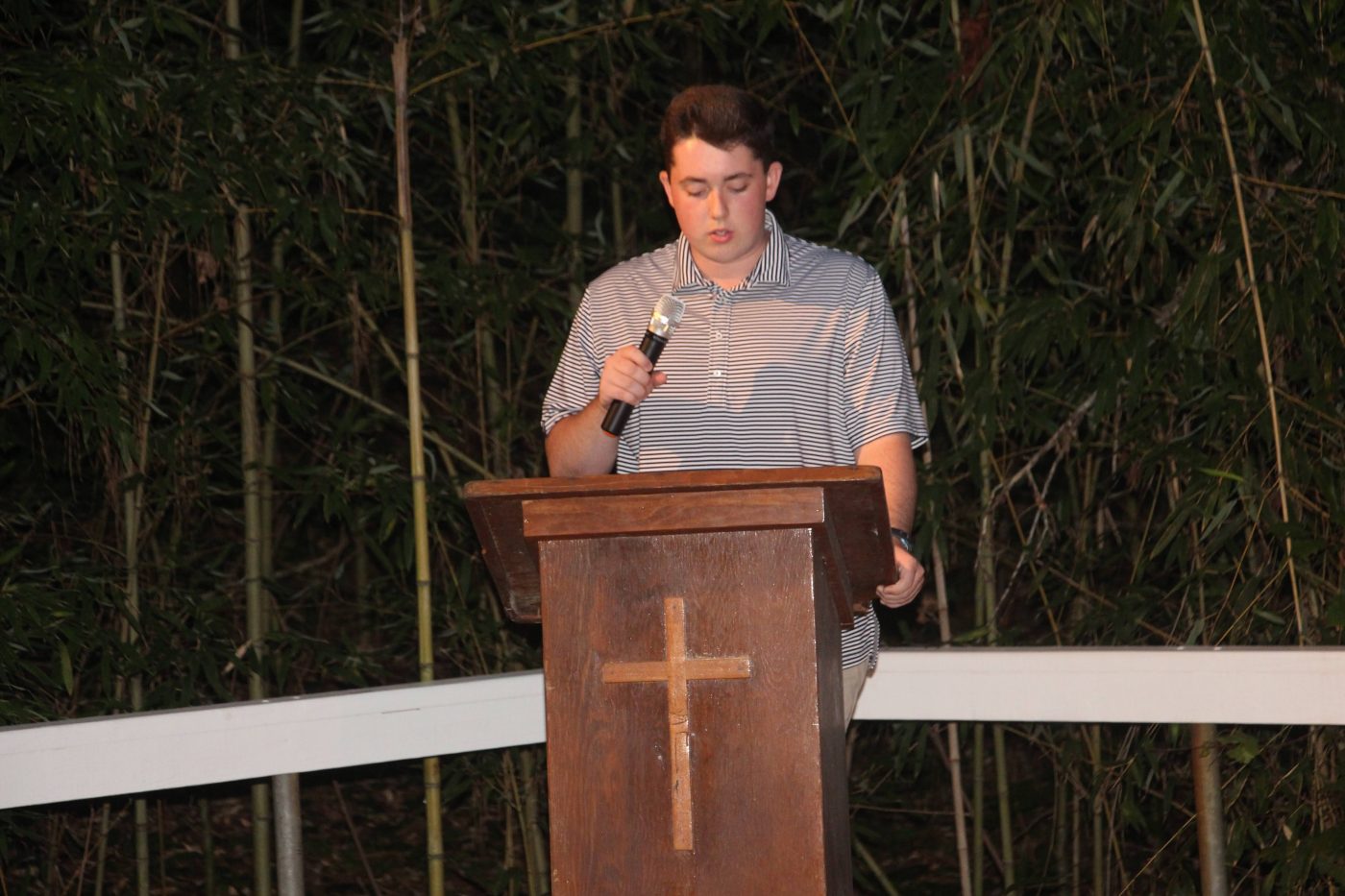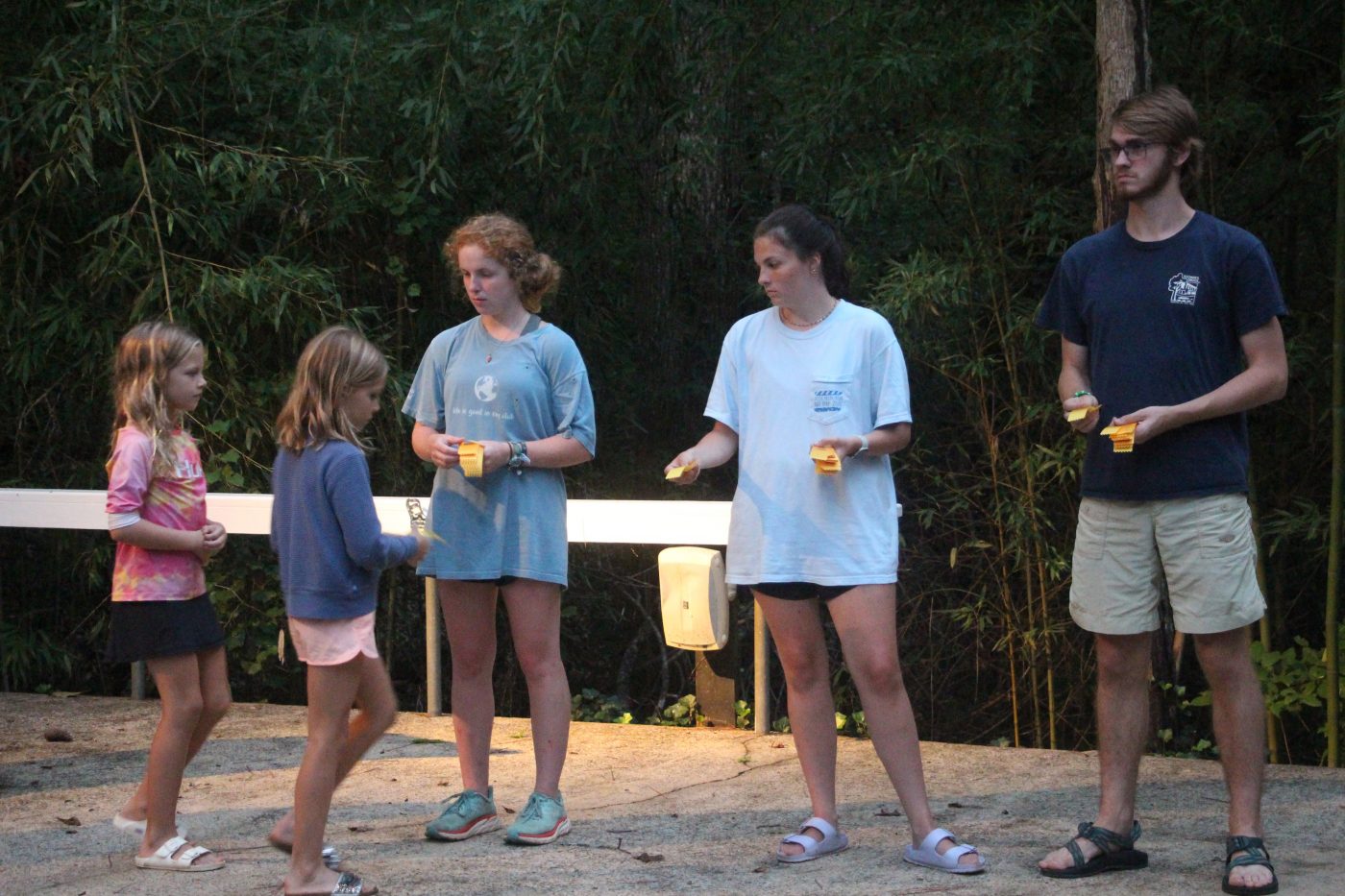 Tonight for Night Rec
Senior Boys had courts while the Senior Girls went to the pool!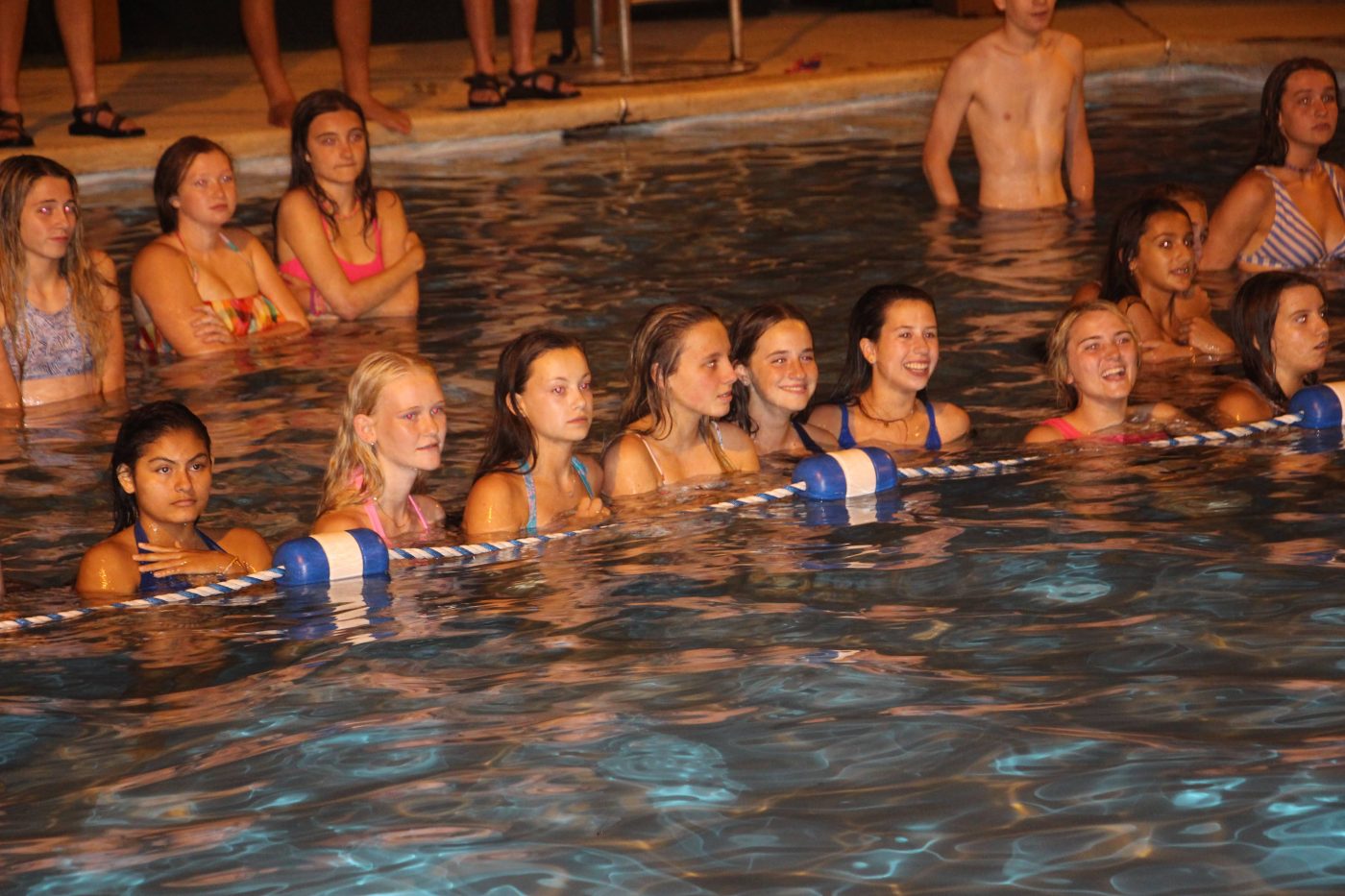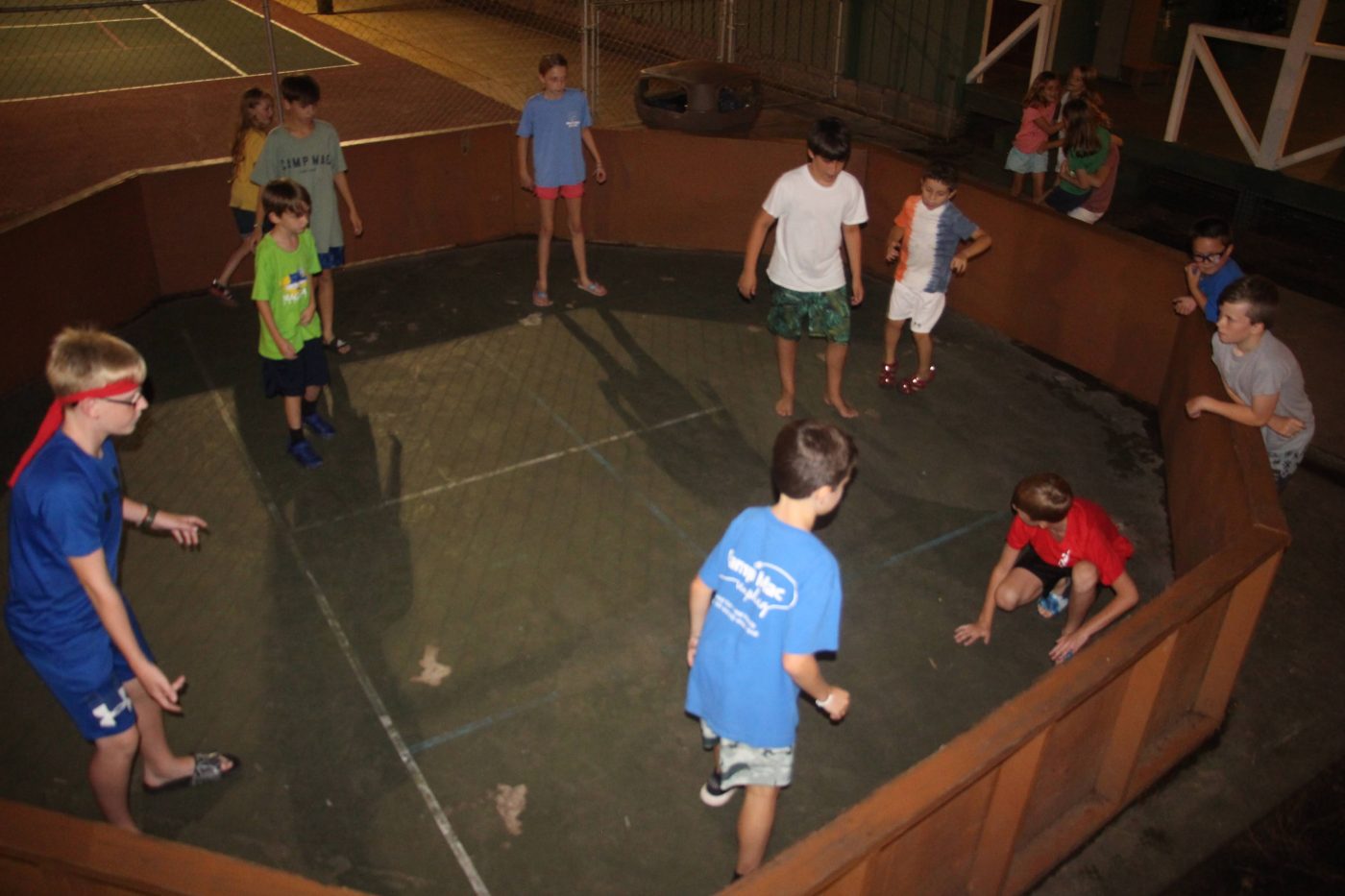 Tonight for Night Rec
Our Junior campers had Popcorn Night!