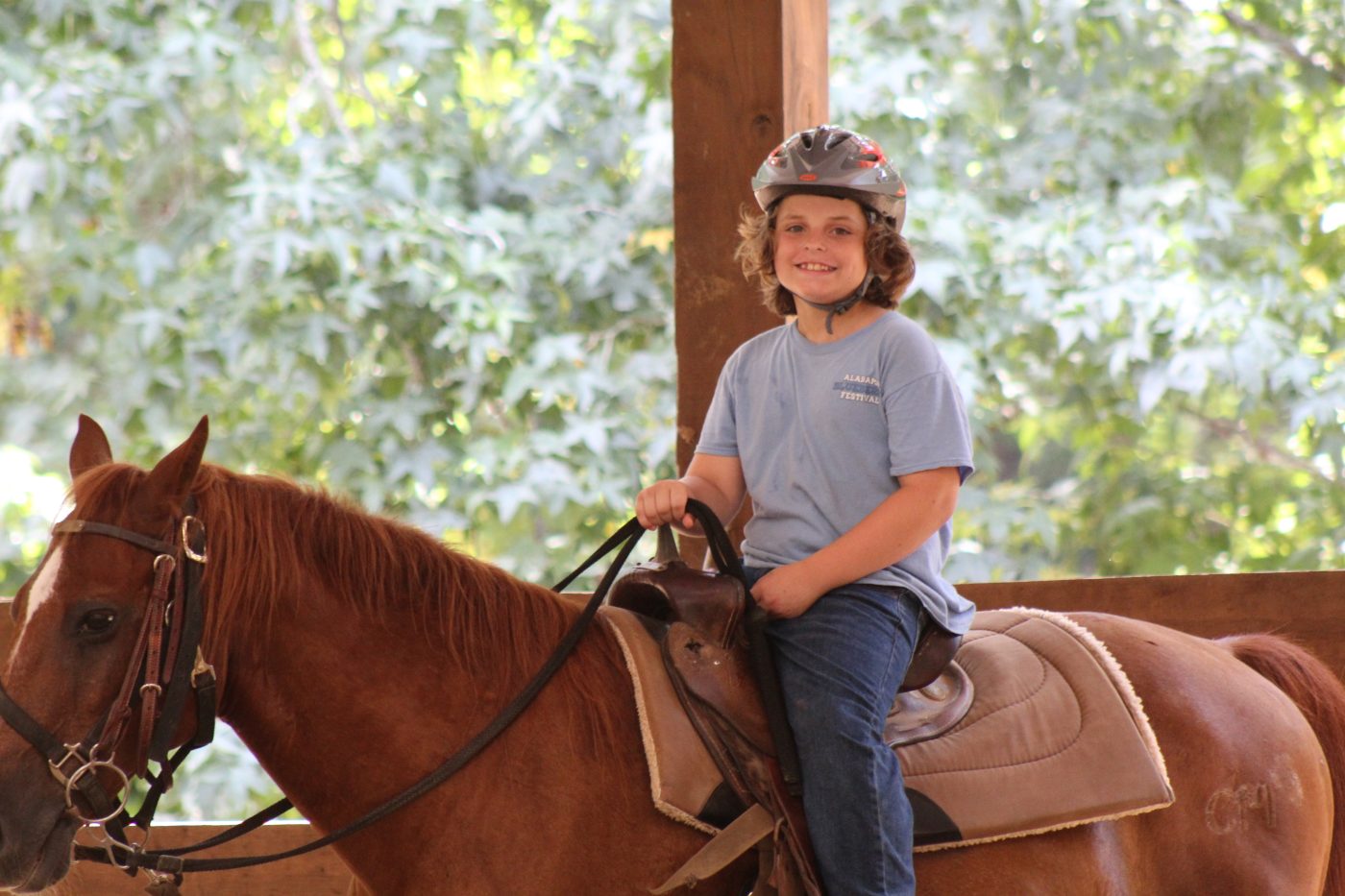 Morning Activities
Team Sports
Today at team sports the girls went down to the gym to practice some basketball and play some knockout. The knockout winners were Britt Harris, Amelia Crocker, Louise Williams, and Abby Drew Smith. The winner of the Winner Winner Chicken Dinner was Louise Williams!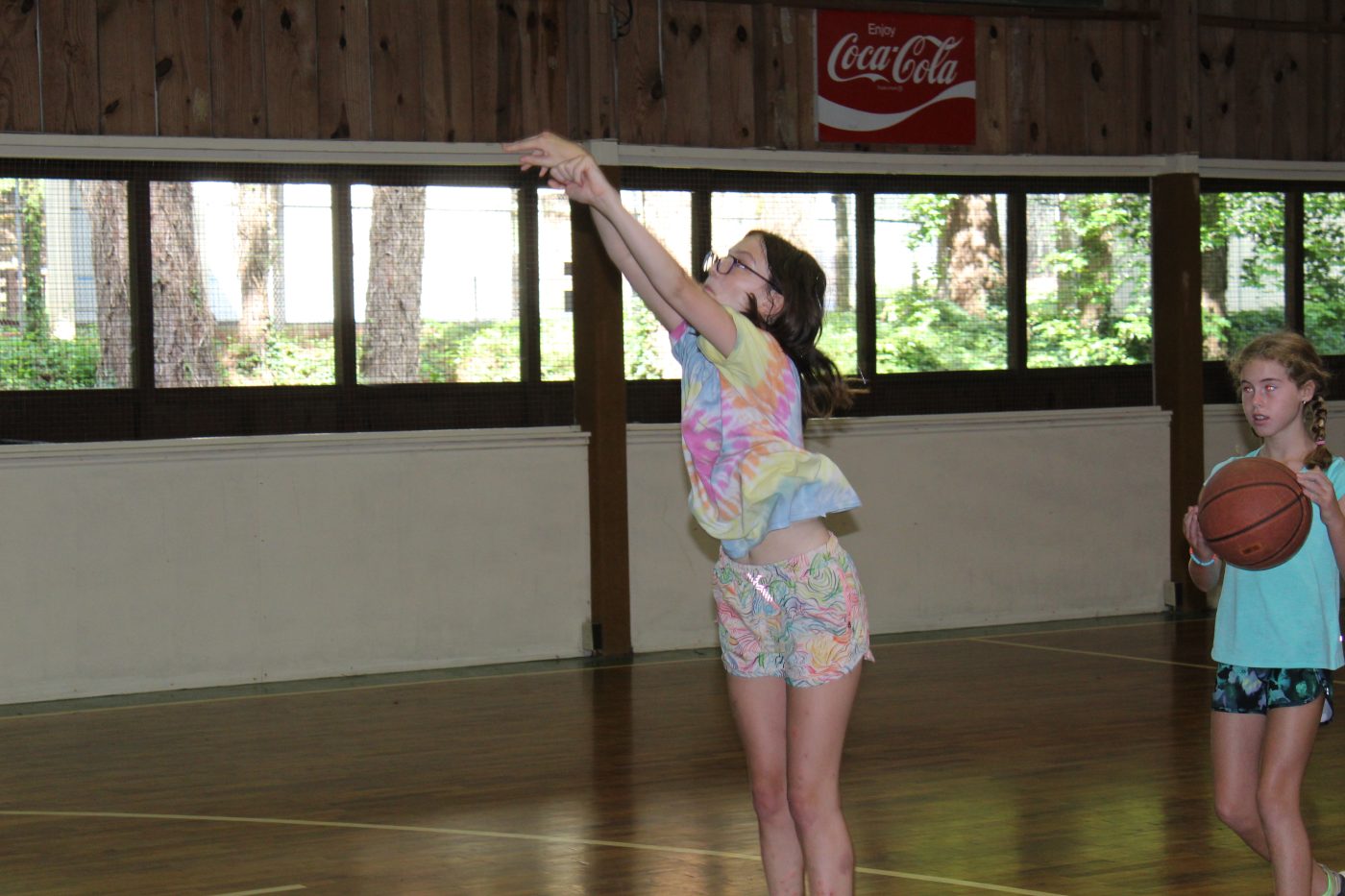 Skiing
Today the girls went down to skiing and passed off some classes.
Isabel Larson - 3rd Class Kneeboard
Claire Newell - 3rd class skiing
Victoria Rizk - 3rd Class kneeboard
Madelyn Stallworth - First time skier
Lila Aeiker - 3rd class kneeboard
Janie Hecker - First time skier
Bailey Owens - 3rd class kneeboard
Bea Wiggins - 2nd class skiing
Addie Webb - 3rd class skiing
Alice Whitten - 3rd class kneeboard
Olivia Iverson - first time skier
Scarlette Hale - First time skier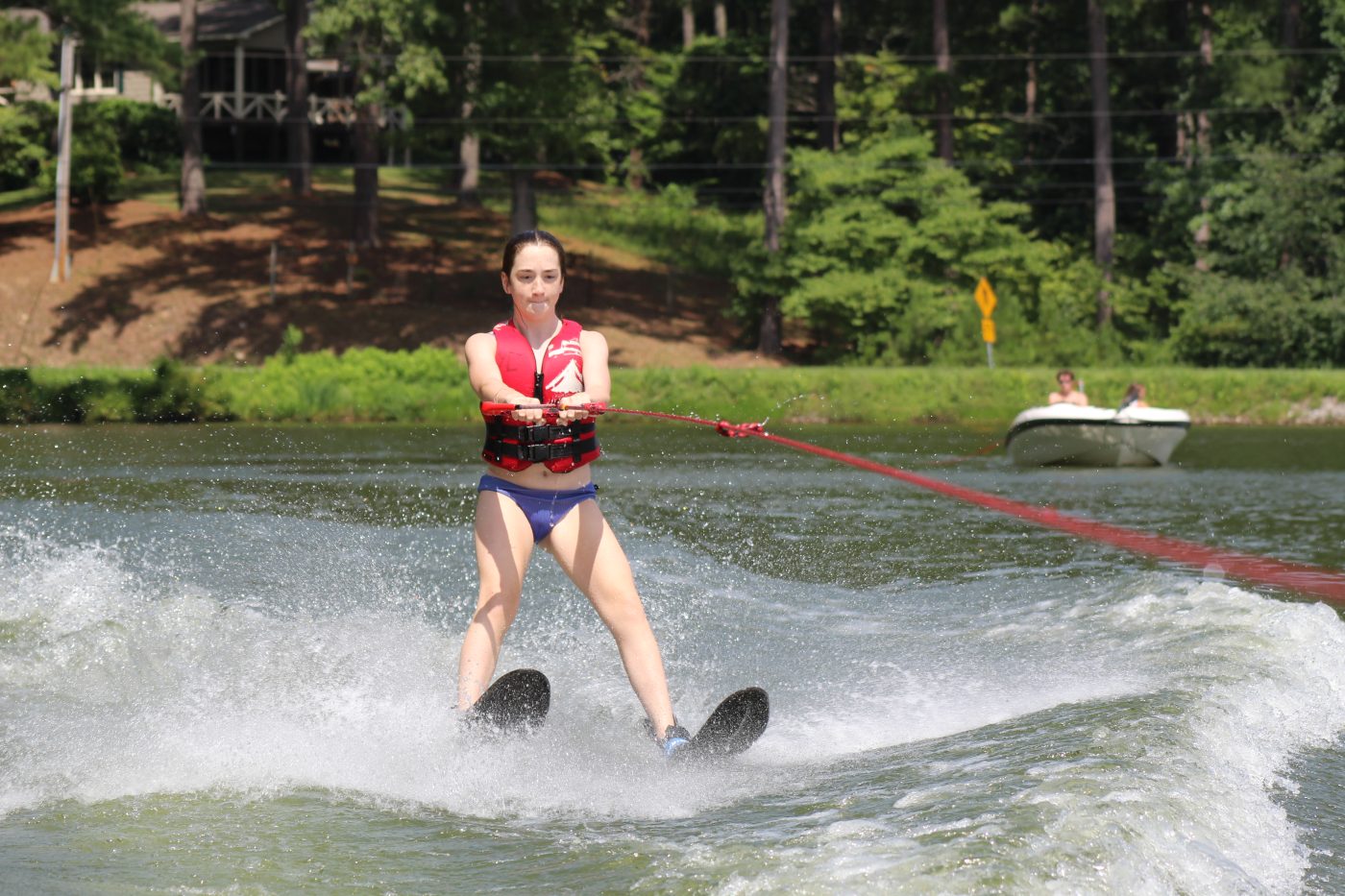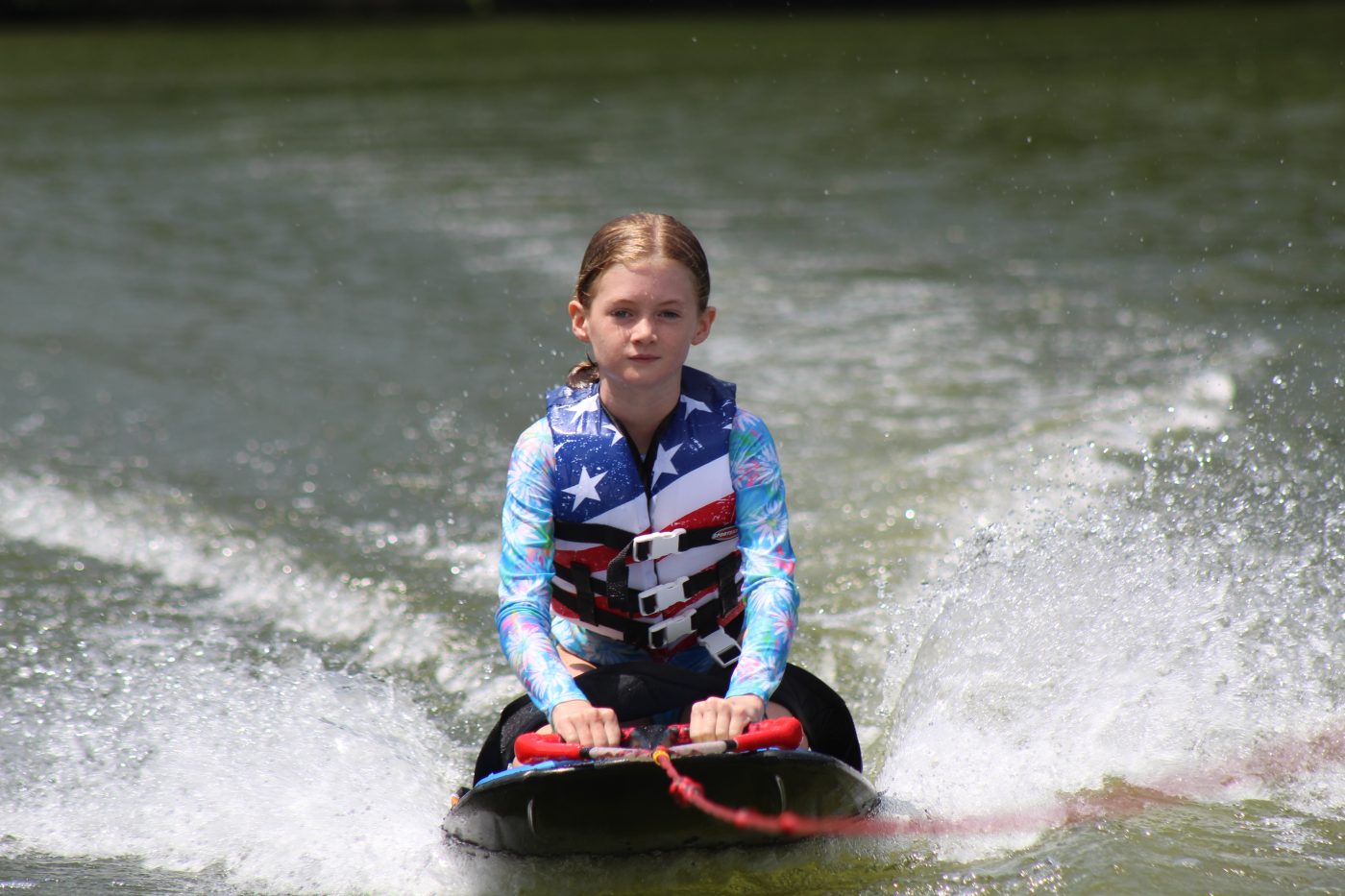 Wilderness Skills
Today at Wilderness Skills the boys went to high falls and a few boys caught some crawfish!
Henry Allen - 3
Rider O'Malley - 1
Lucas Winters - 2
Philip Bove - 4
Finn Bussey - 1
Charles Bounds - 1
Wade Taitul - 1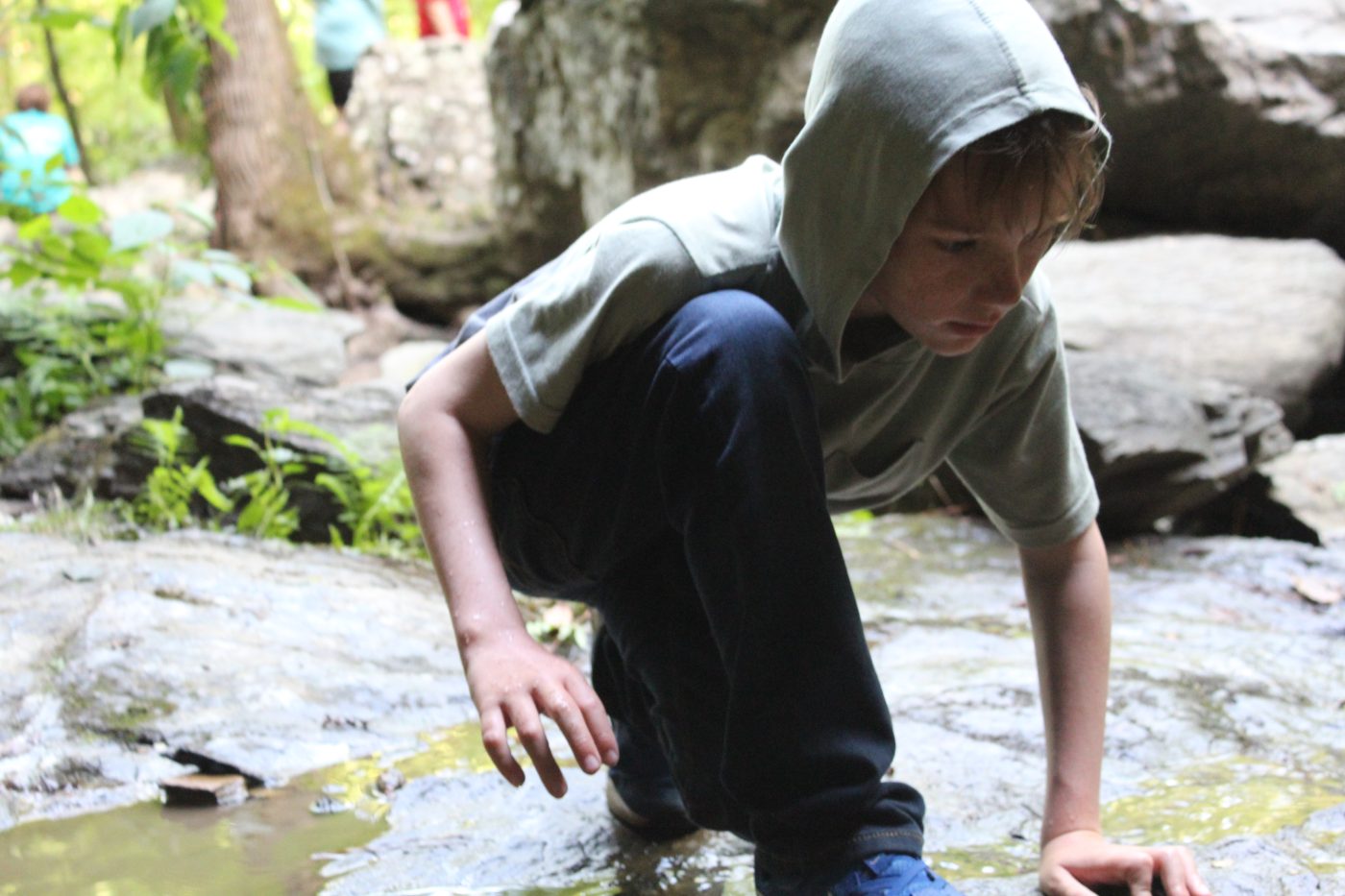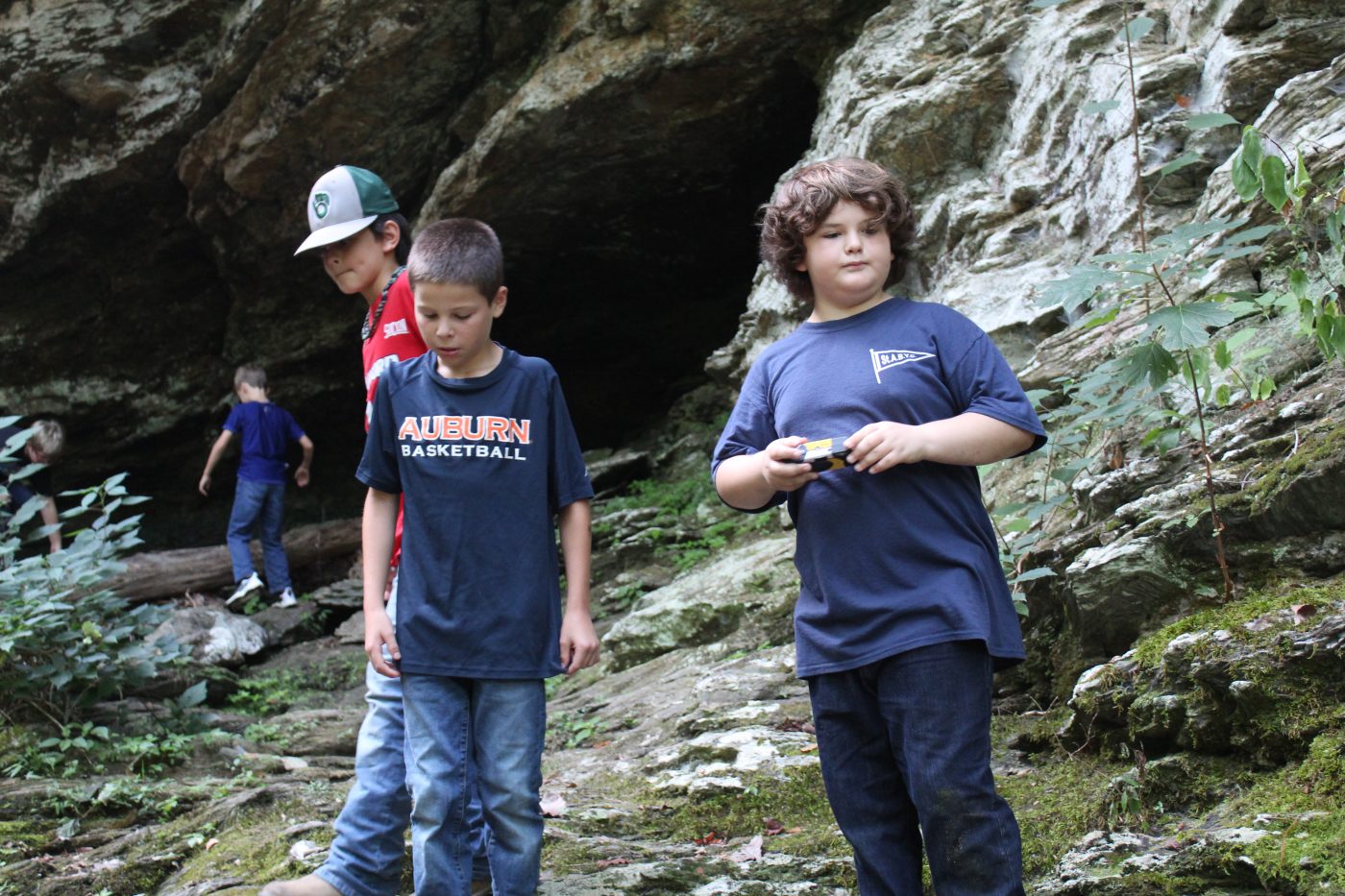 Riflery
Today at riflery the boys practiced shooting some targets, and there were some high scores
Philip Bove - 33
Jay Delaney - 36
Walker Long - 32
Jack Newell - 31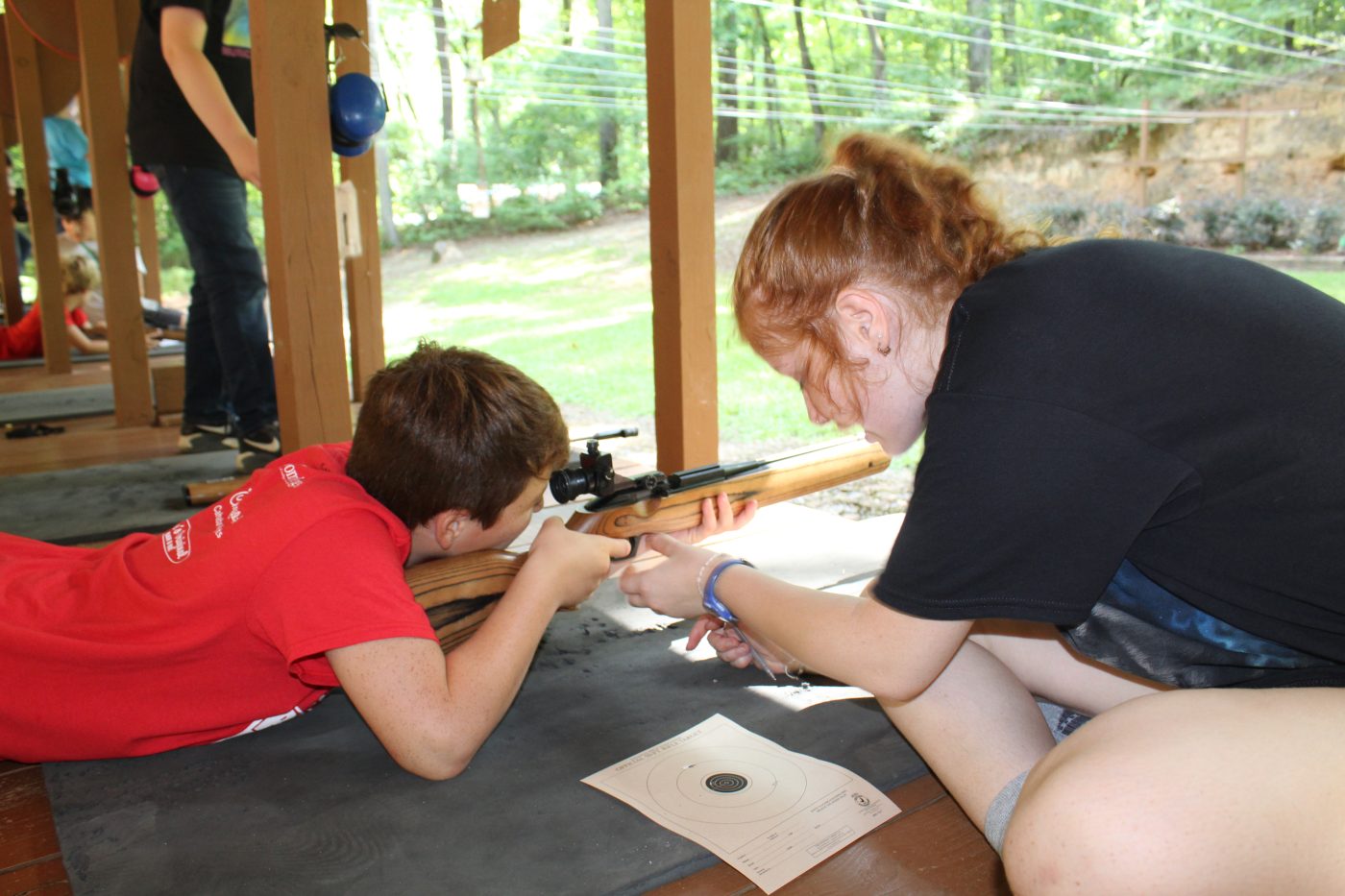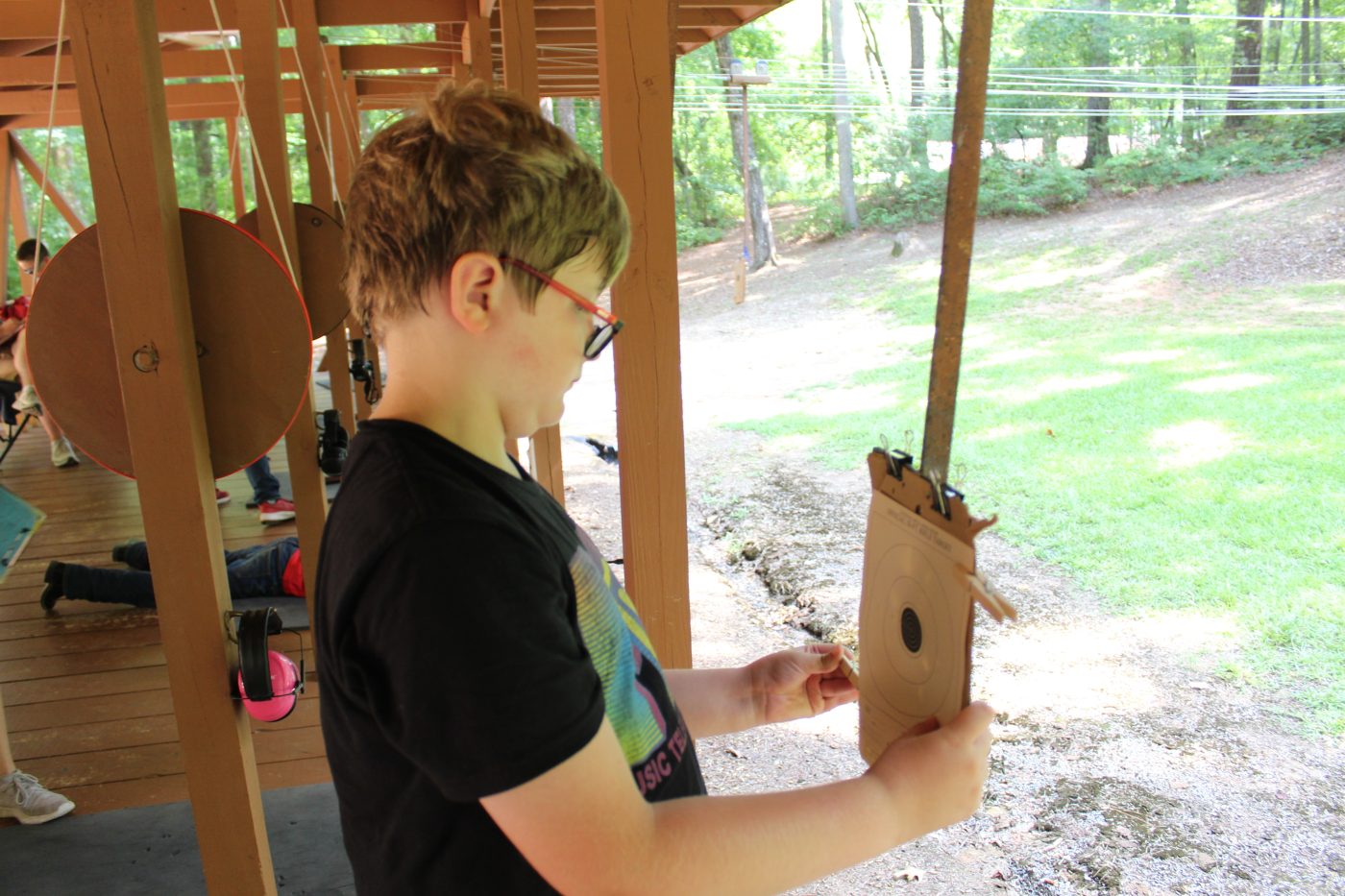 Fun and Games
Today at fun and games the girls went down to the tramps. The winner of the Ratta Tatta Hatta was Bess Whitten.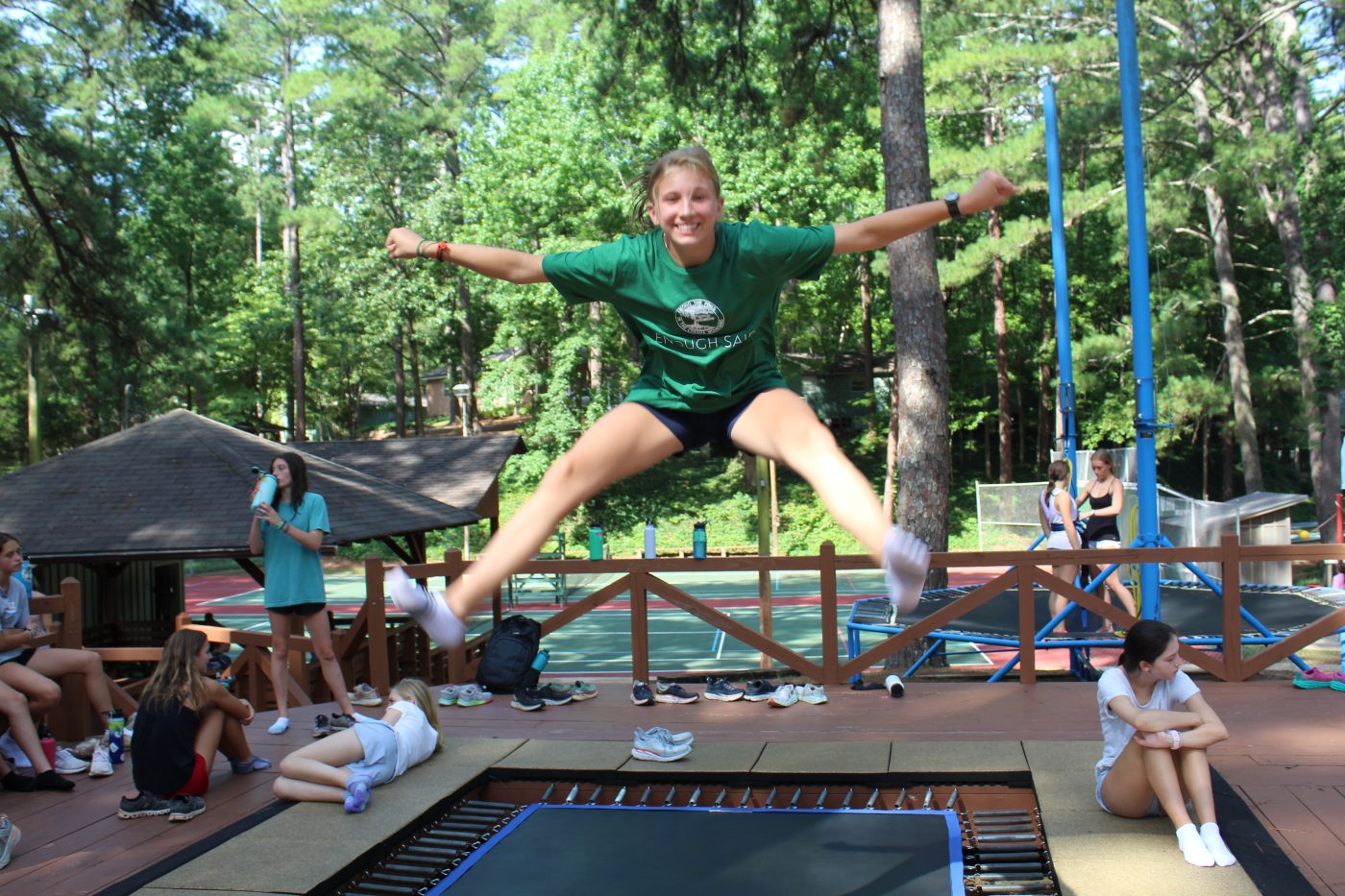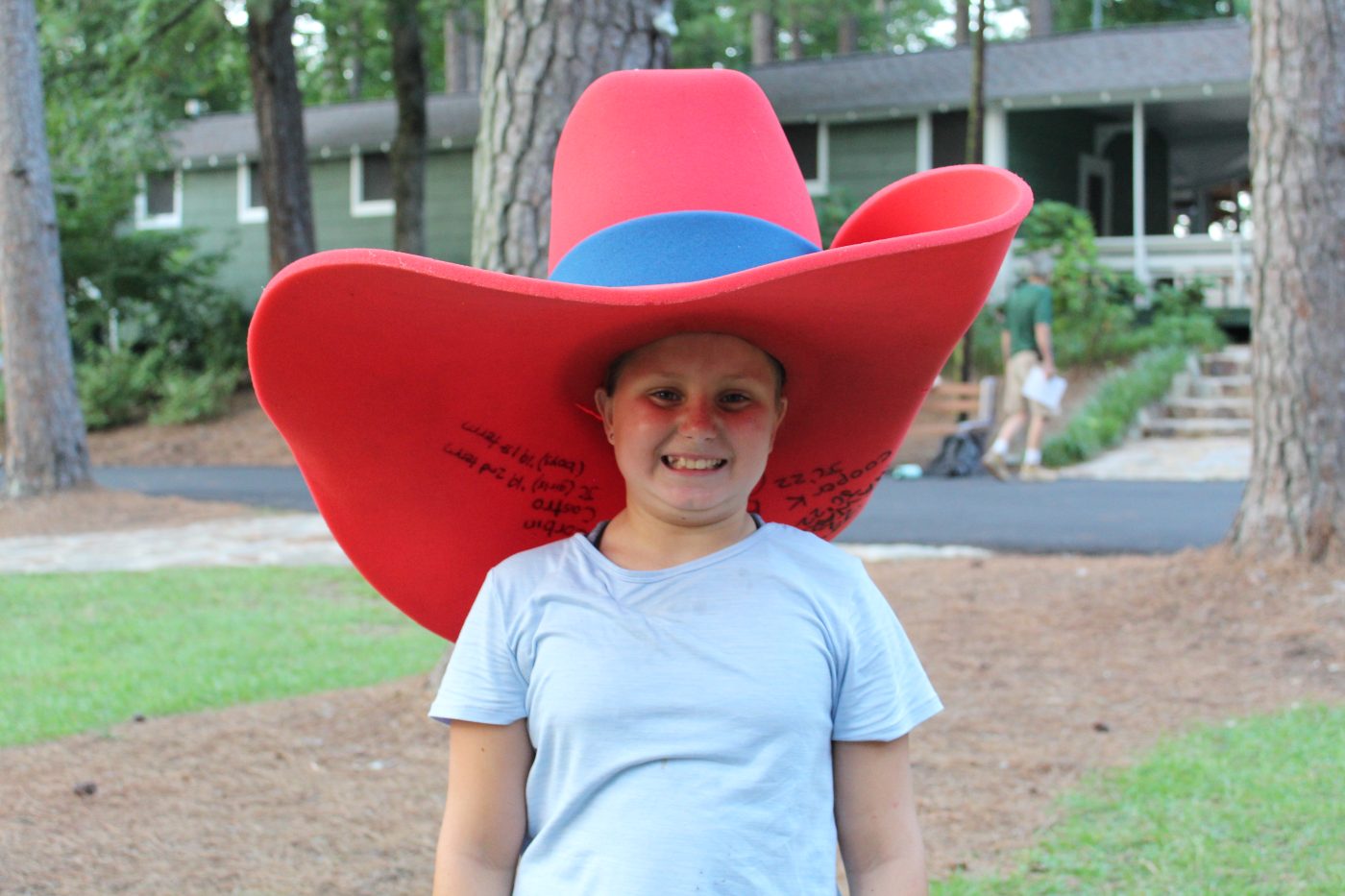 Electives
Boy's Fishing
Today at boys fishing the boys went down to the Camp Mac fishing hole and there were some fish caught! Henry Swann caught four fish!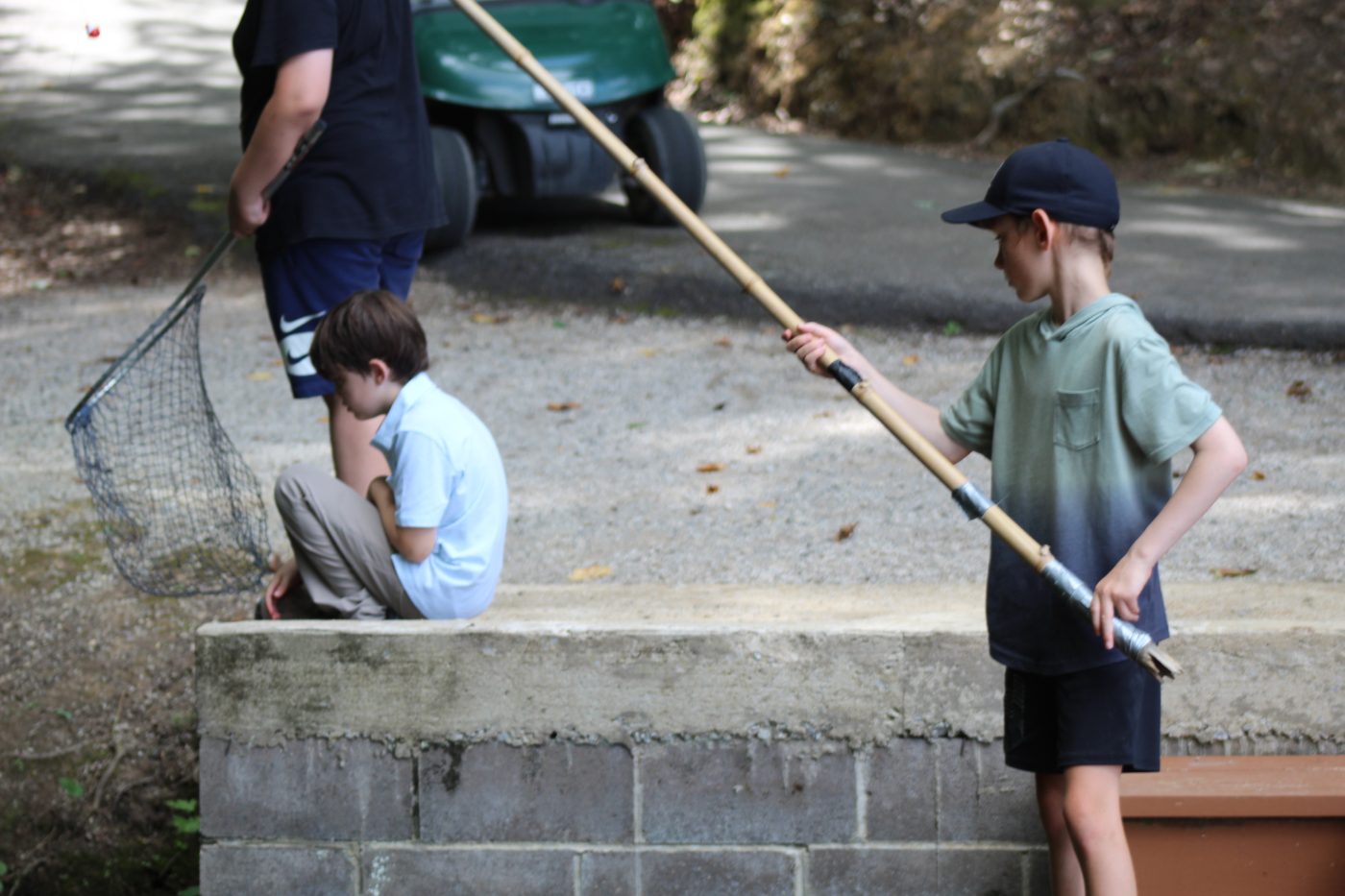 Girl's Shooting Sports
Today at girls shooting sports the girls practiced shooting with Ronnie and Megan.
Ceci Bove - 2/14
Killian Delaney - 7/14
Claire Newell - 6/14
May Newman - 9/14
Amelia Lacy - 8/14
Mary Carter Boreman - 2/14
Madelyn Ward - 3/14
Lulu Gribbin - 7/14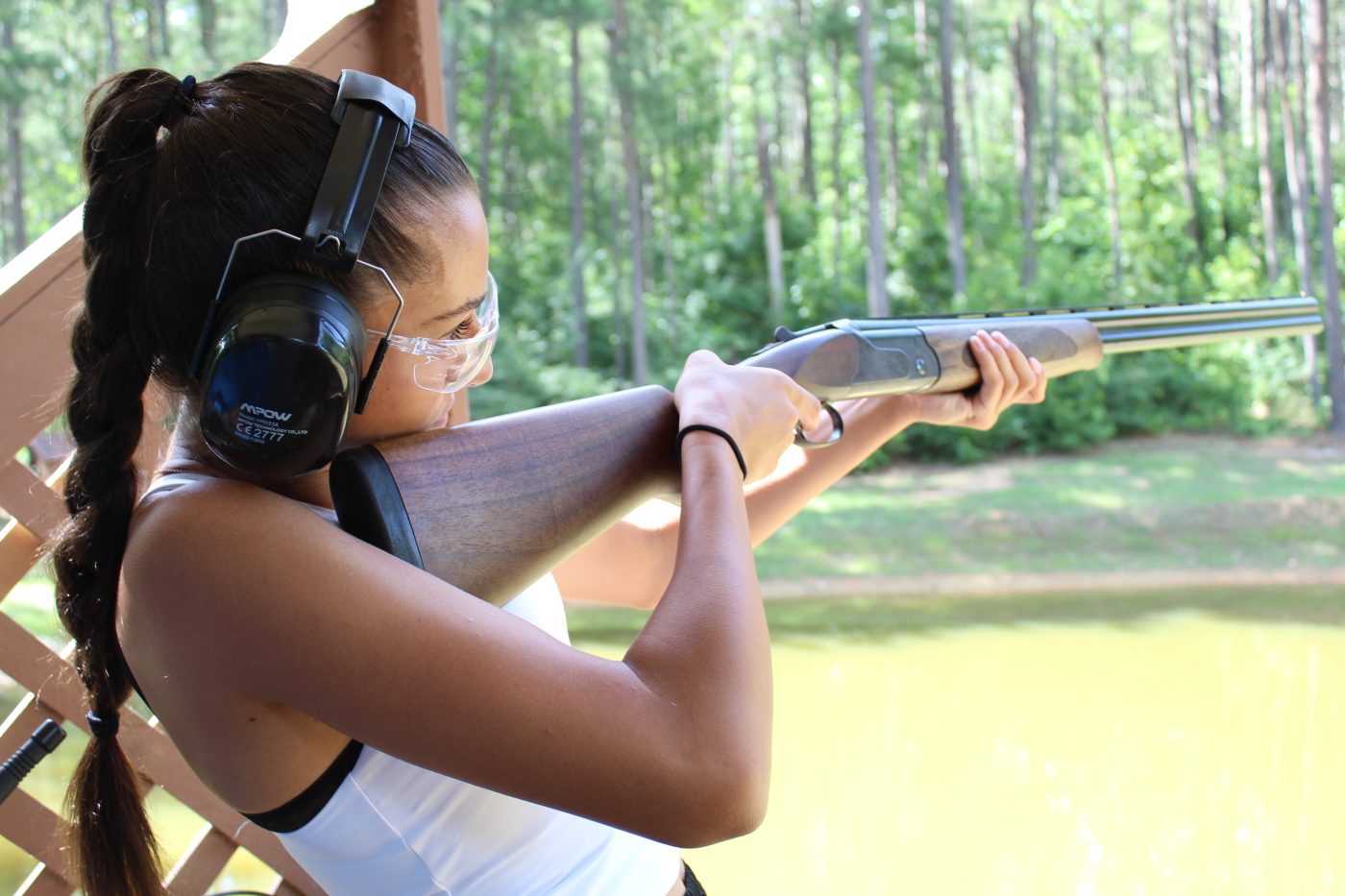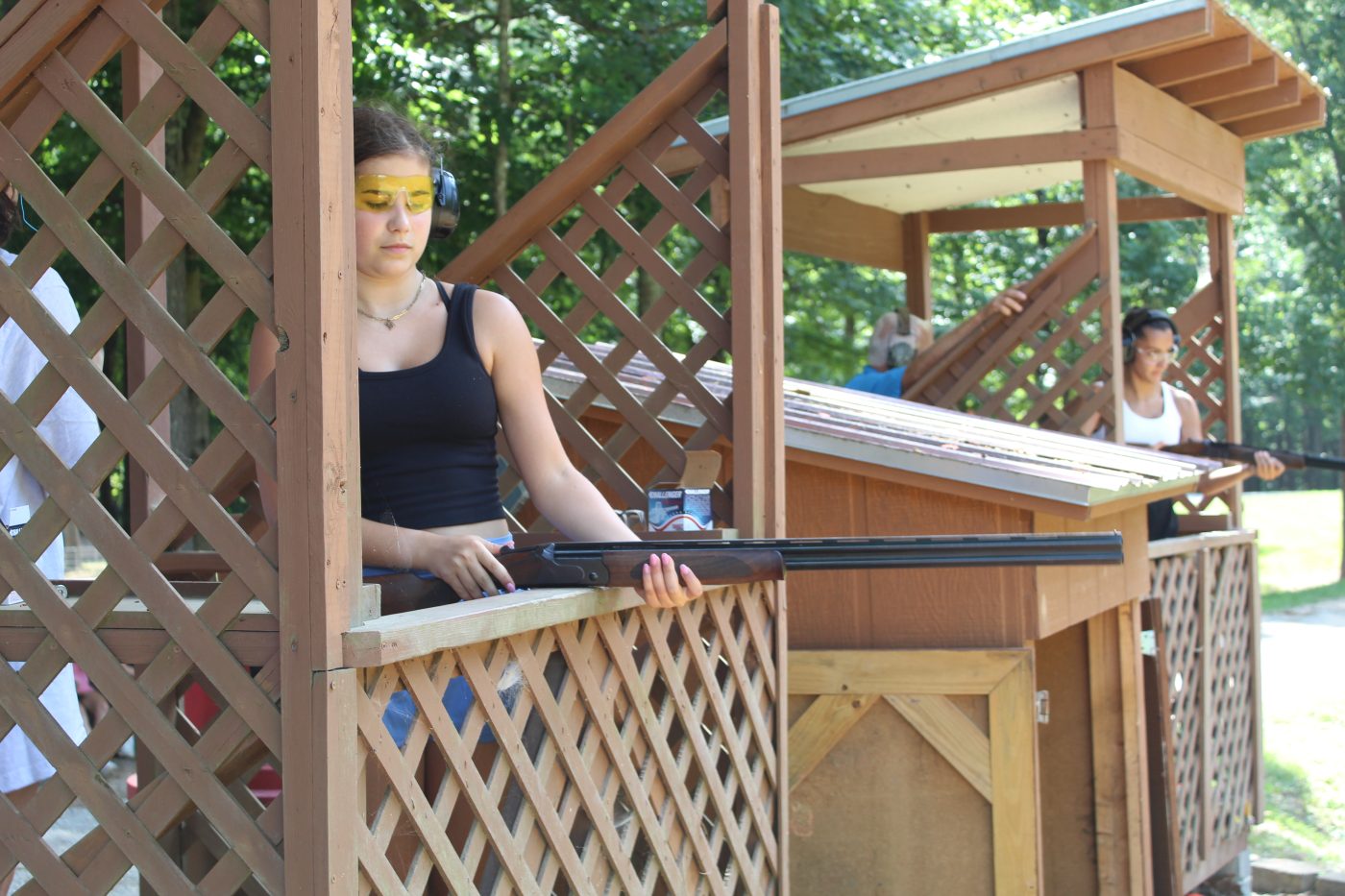 Putt-Putt
Today at put putt the boys went down to the camp mac green and had some holes in one.
Richard Delaney - 2
Finn Hayes - 1
Finn Yates - 1
William Mitchell - 3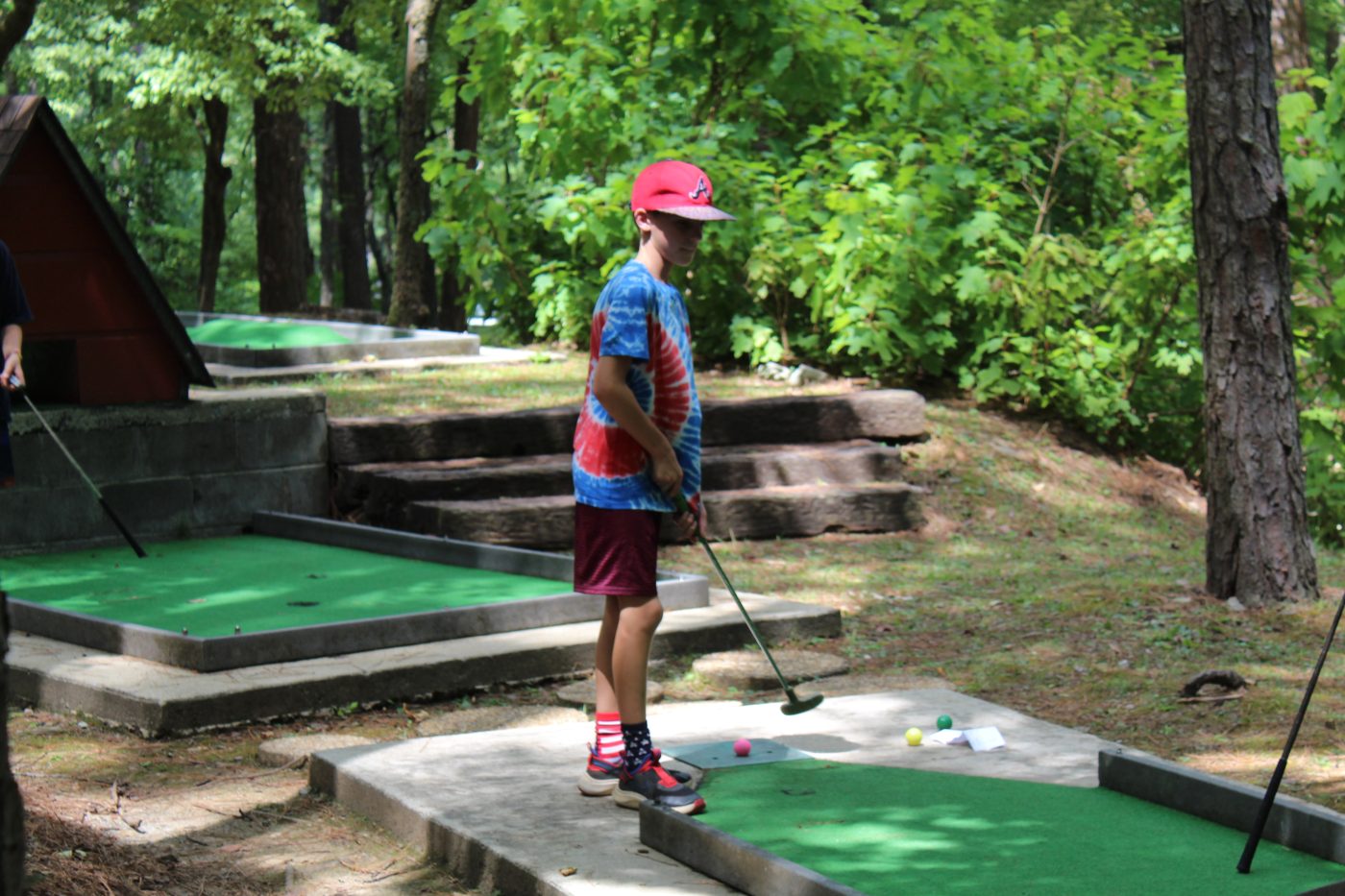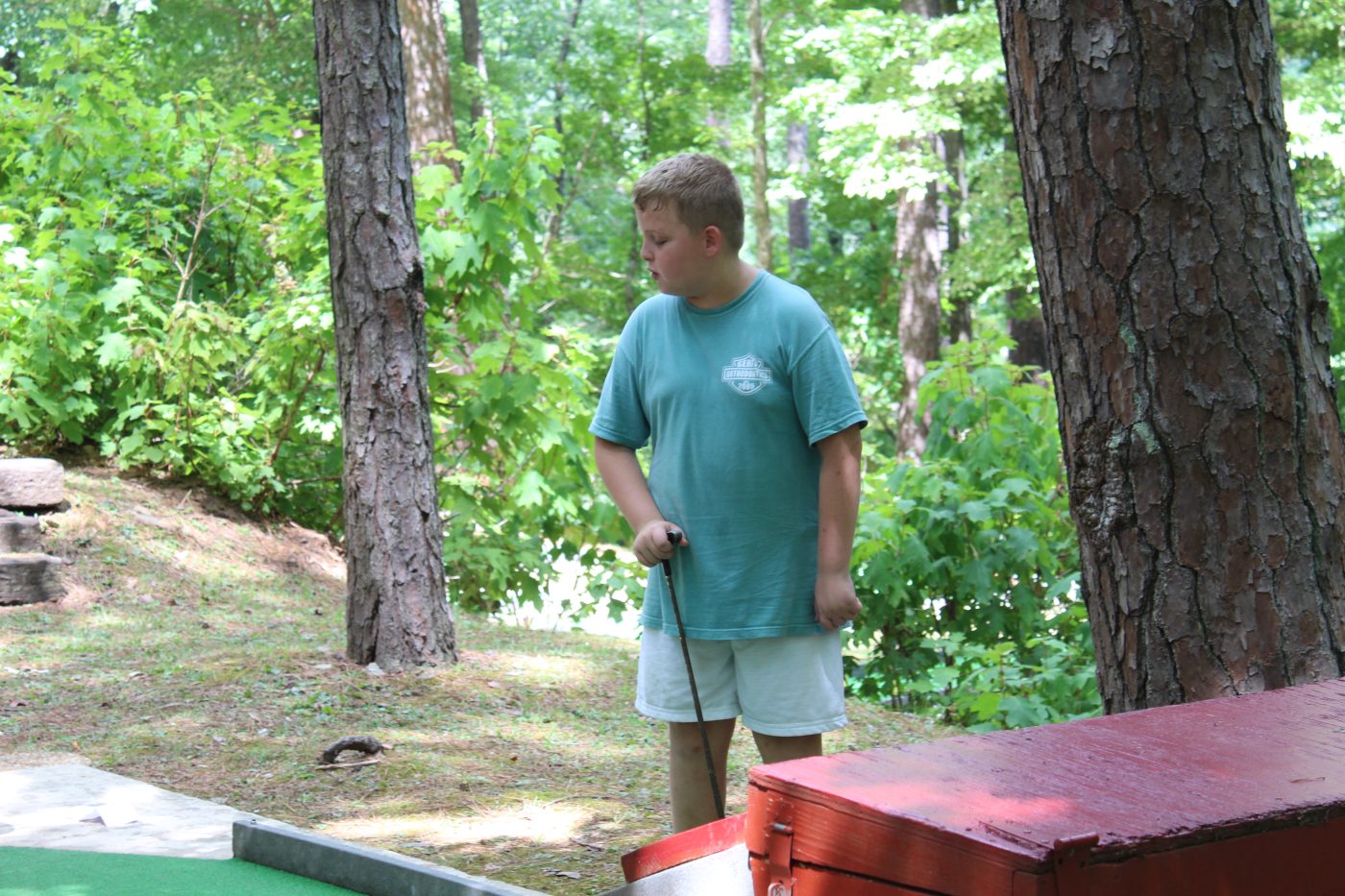 League Games
On the blazing hot Court 1, Grace's Goated Girlies crushed AE's Eliminators in a sweaty game of Newcomb. From the Gated Girlies, Sloane Grijalva hd some extremely fire throws, and from the Eliminators, Louisa Hale played as if her life depended on it.

On the riveting court 2, Mia's Mighty Munchkins destroyed Sebelle's Snakes in a not so intense game of Newcomb. From the Munchkins, Louise Williams, played like a freshly glazed donut, and from the Snakes, Bailey Simpson played like a young Ana Warner.

On the hot field 1, Layla's Lucky Leprechauns lost possessions of the dubs from the Inskeep on Winning. From the Leprocons Claire Newell was the leprechaun from the lucky charm box, and from the Inskeep, Victoria Rizk was on fire.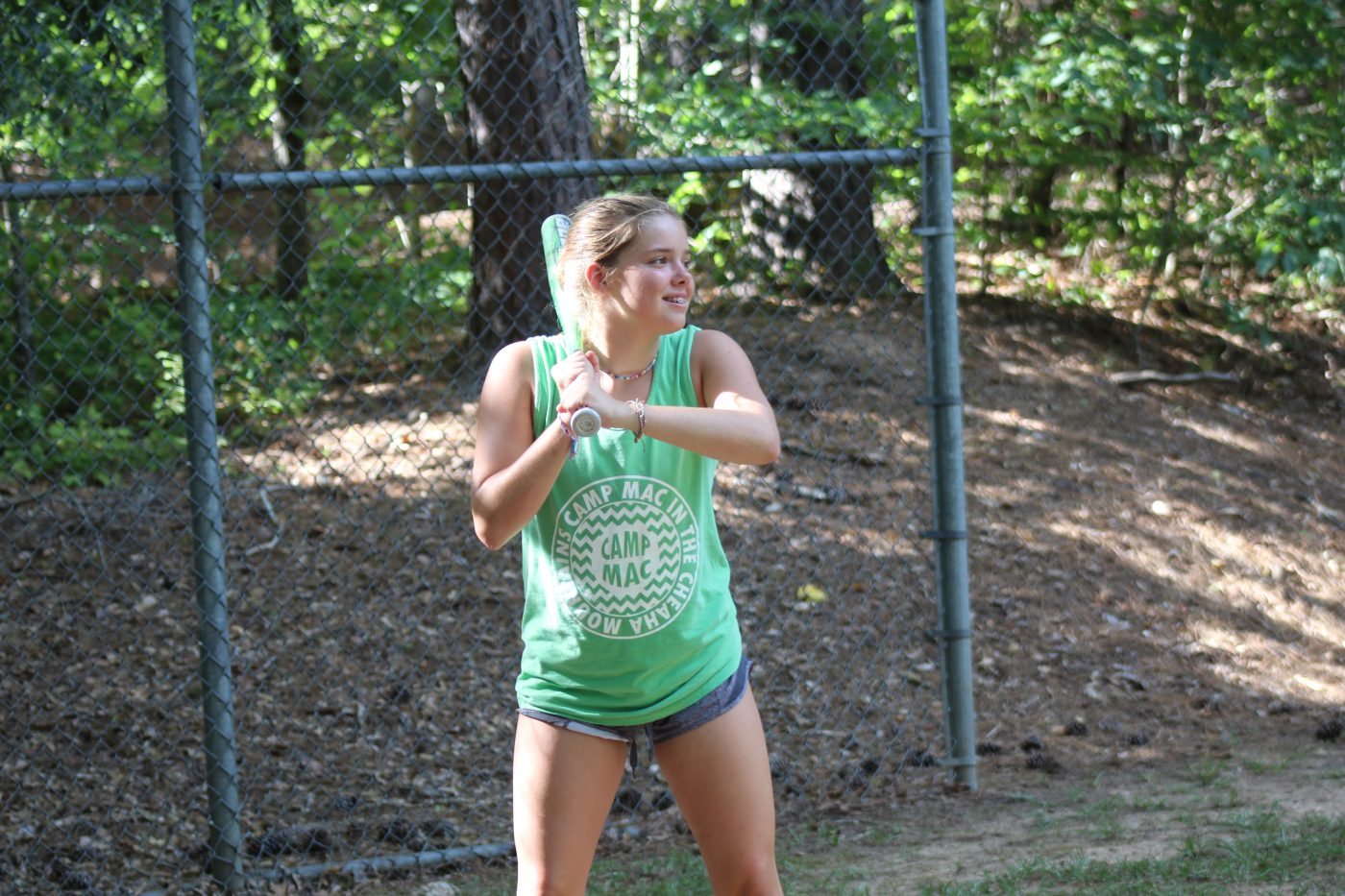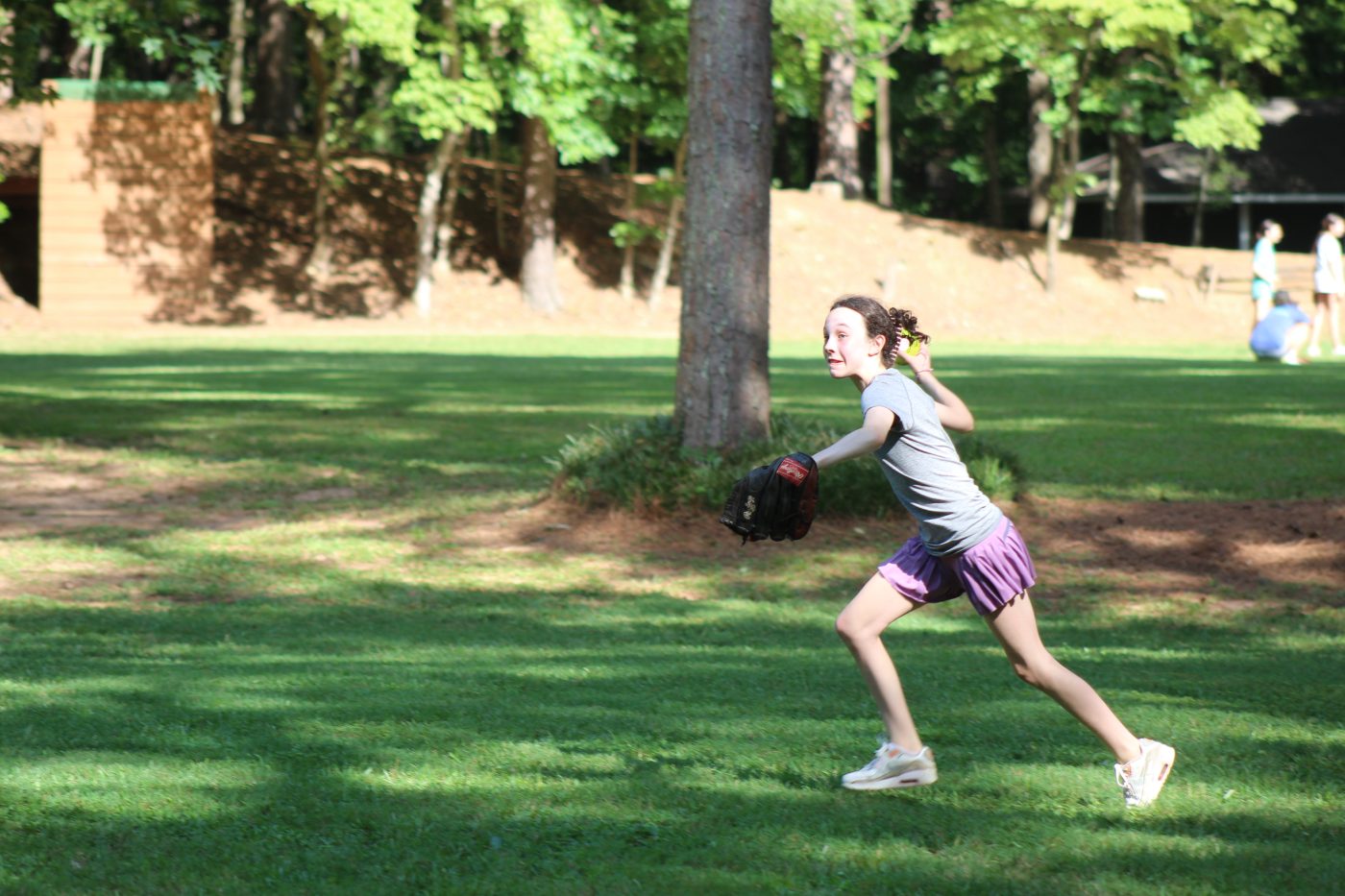 On the coming out of retirement party field 2, MC's Hammer Times went ham on Mary Carter's Croc wearing Crocodiles. From the Crocs, Betts Fleming played like a Croc in sports mode, and from the Hammer Times, Amelia Crocker went ham bam call her ma'am.
In the gym full of sweats, Kassidy's Crazy Cat Ladies triumphed over Lizzie's Little Ladies. From the Cat Ladies, Alice Cleage pawed the opponents, and from the little ladies Lila Akeria played like royalty.
From the Dining Hall For Breakfast, we had sausage, eggs, grits, french toast, and assorted cereals. For lunch, we had BBQ sandwiches with fries, cookies, and the option of the salad bar. And to end the day, we had chicken casserole, beef burritoes, broccoli, corn nuggets, and rolls.
Vespers
Our eleven day campers got their daily bible reading ribbons, and Megan Sumerall gave the message.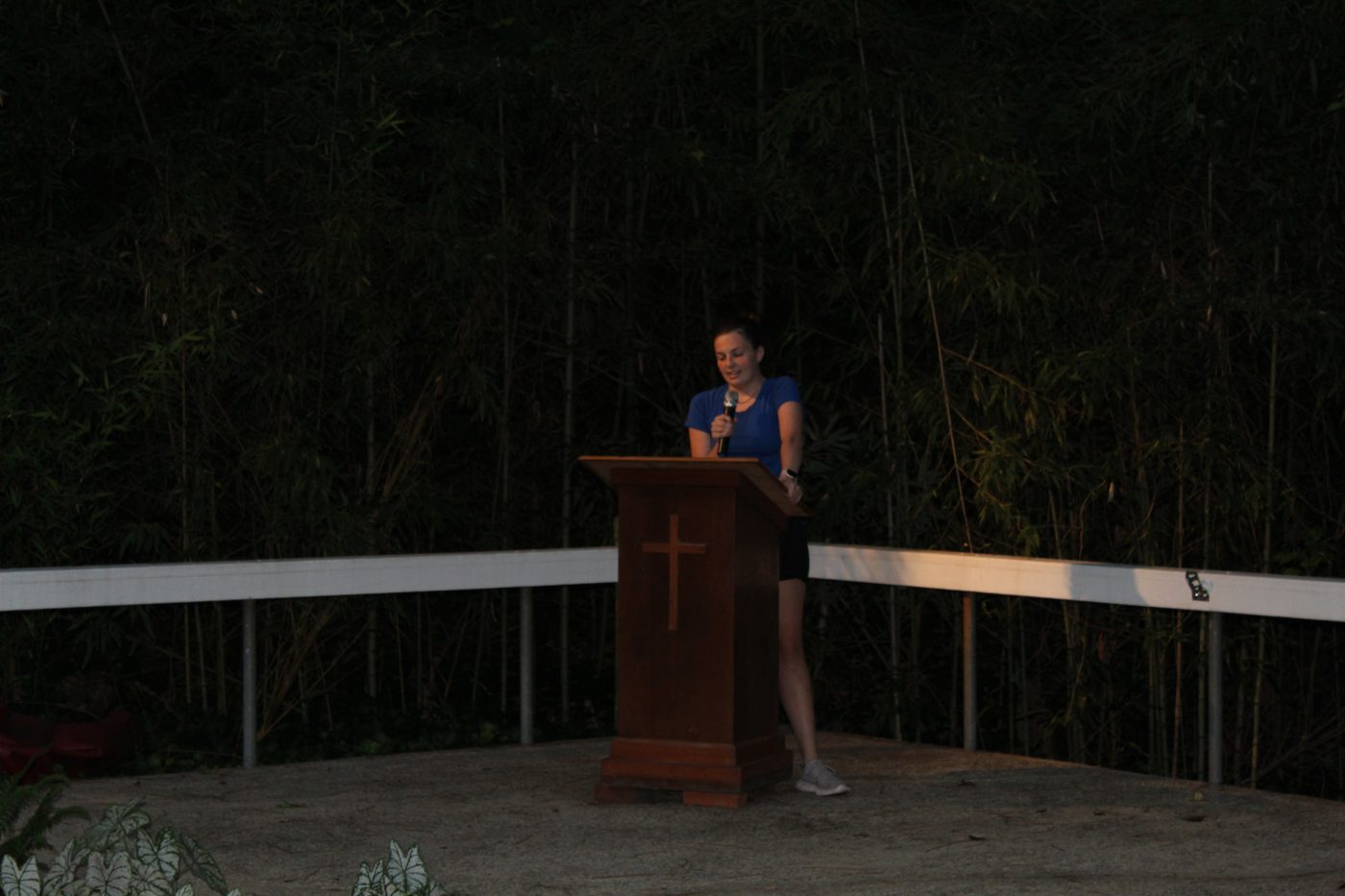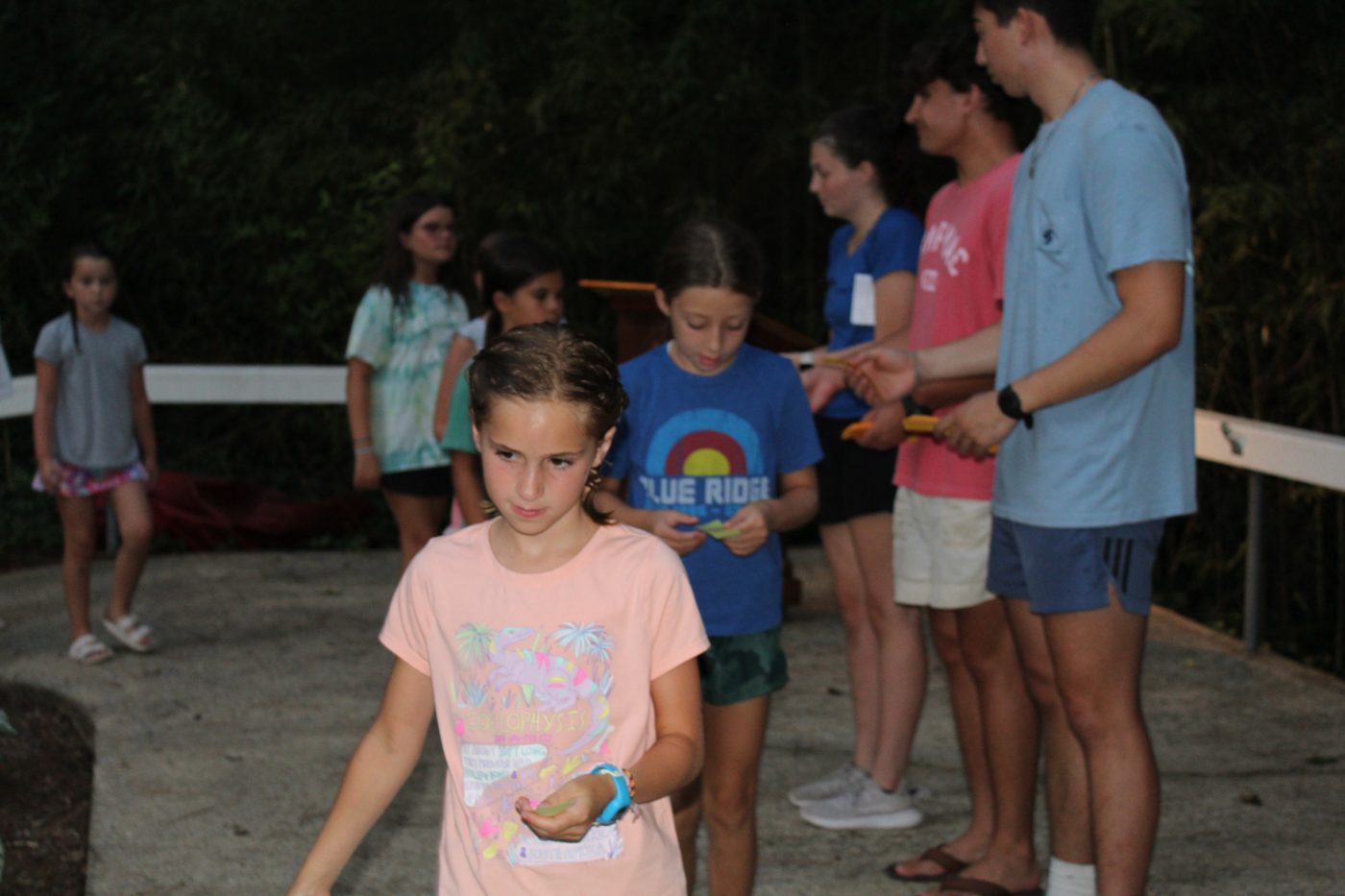 Tonight for Night Rec...
We had JC Campfire!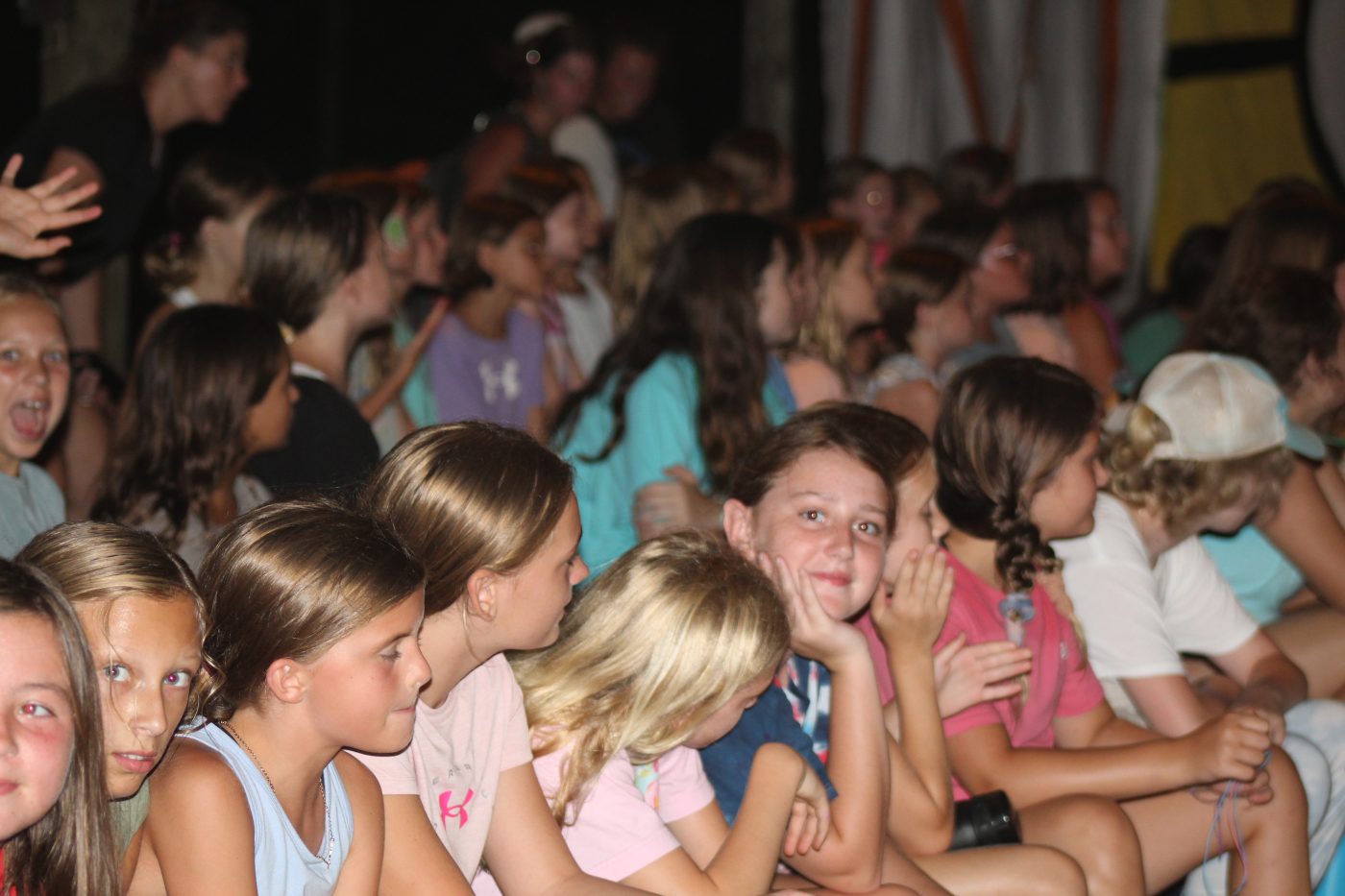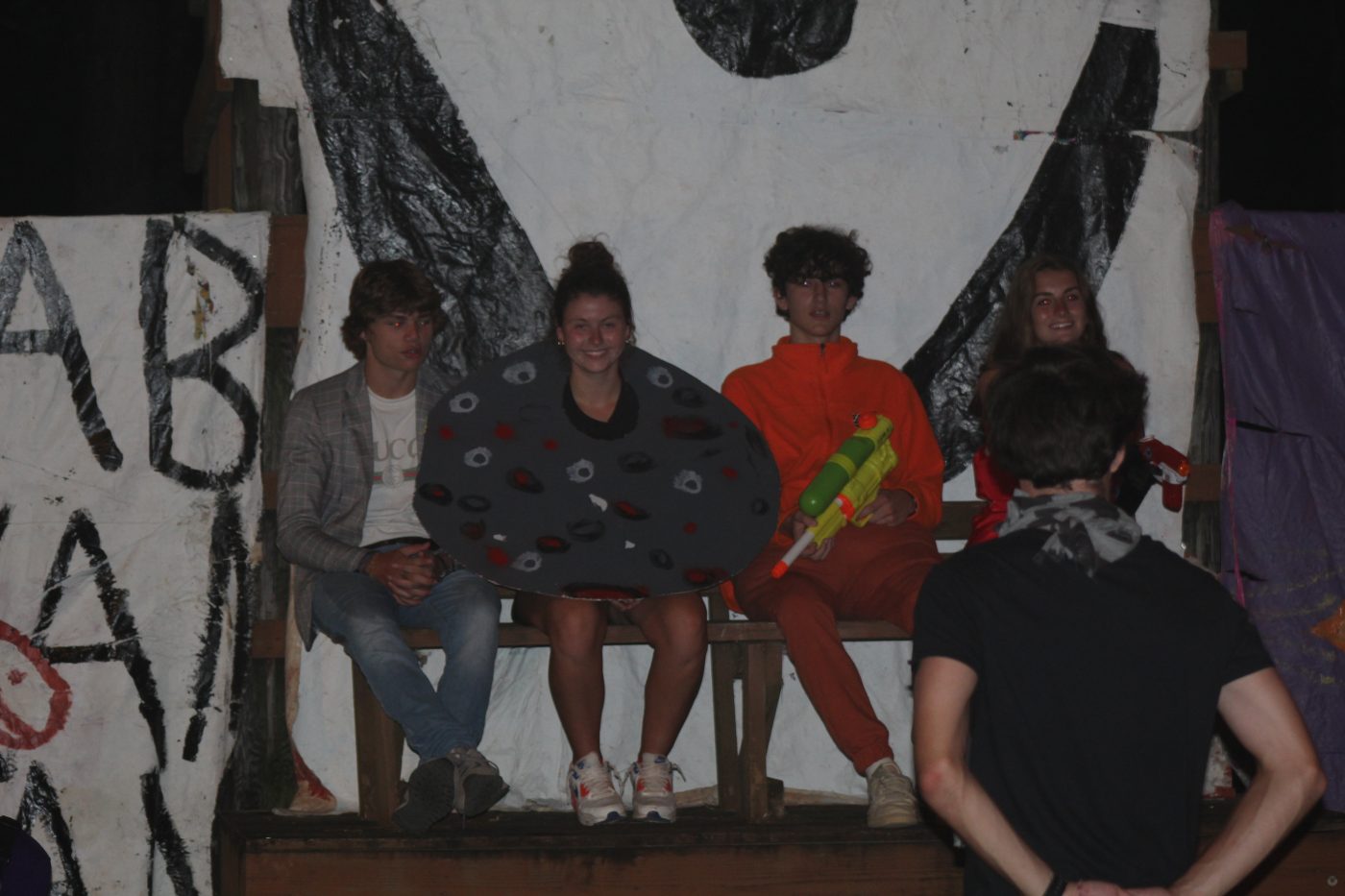 Click here for today's photo gallery!