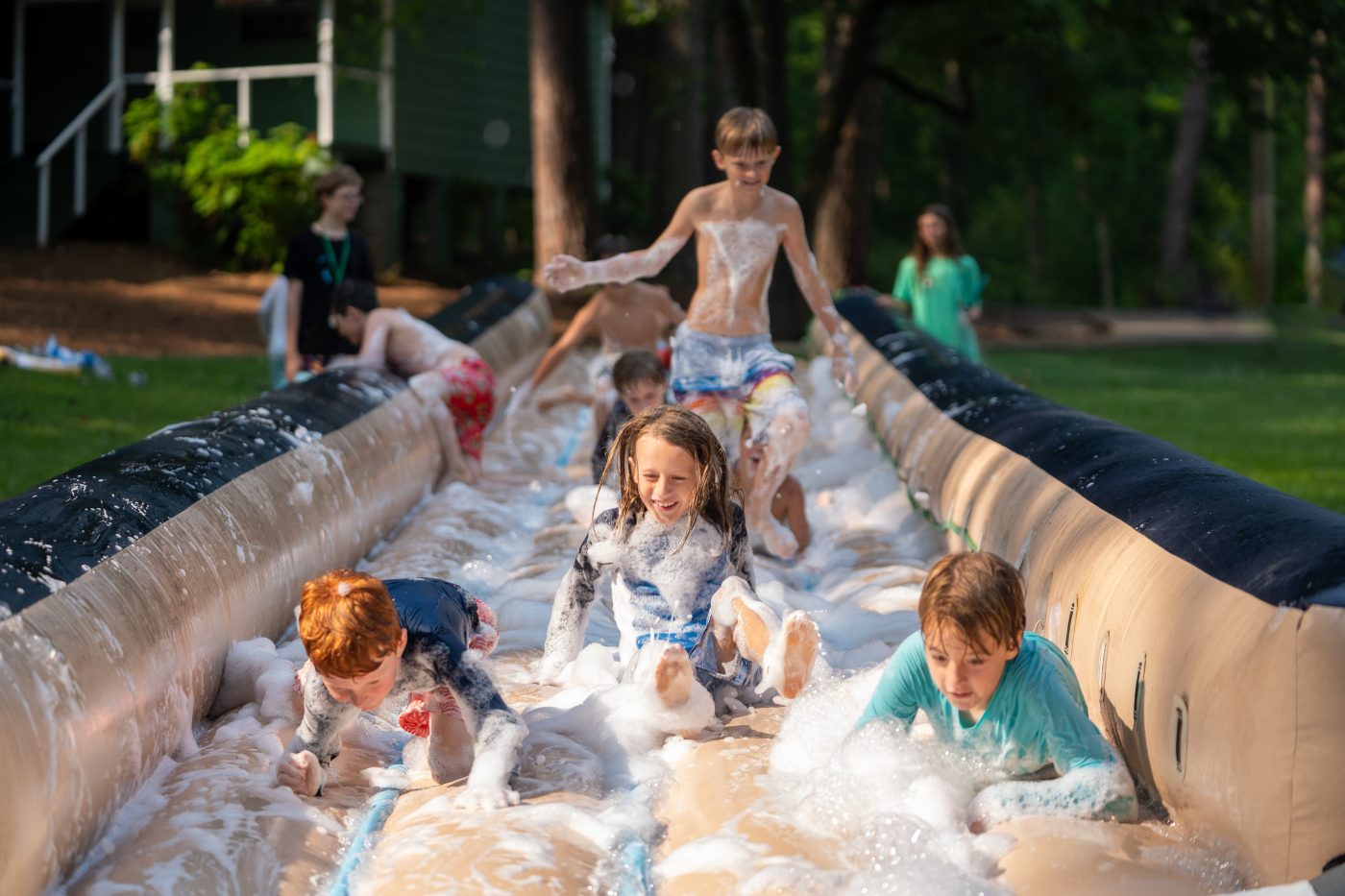 Morning Activities
Riflery
Today at Riflery, the girls come down to the Range and shot some high scores.
Maggie Gribbin - 33
Annie Law - 43
Virginia Bell - 32
Amelia Lacy - 37
Sophia Sanders - 34, Passed off Marksman
Helena Pryor - 38
Victoria Rizk - 33
Lulu Gribbin - 34
Avery Pugh - Passed off Pro Marksman
Louisa Story - Passed off Pro Marksman
Kate Coleman - Passed off Pro Marksman.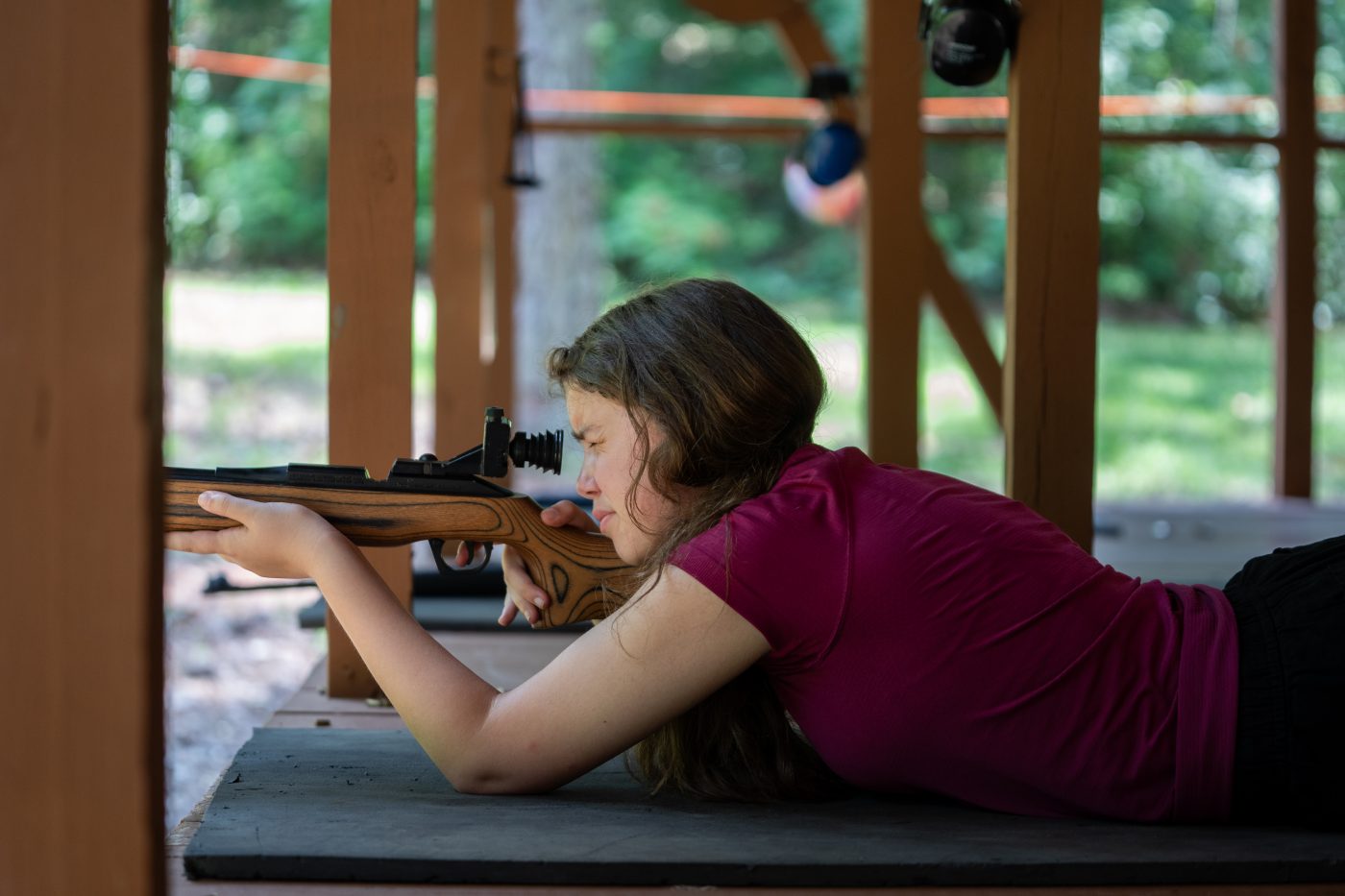 Swimming
Today at Swimming, the Rookies played a gale of Sharks and Minnows and Linus Means was our winner. Beau Barton won a game of Rat, Rabbit, Raccoon for the Rookies. For JV's Sharks and Minnows game, Hamp Ferguson was the final minnow to survive.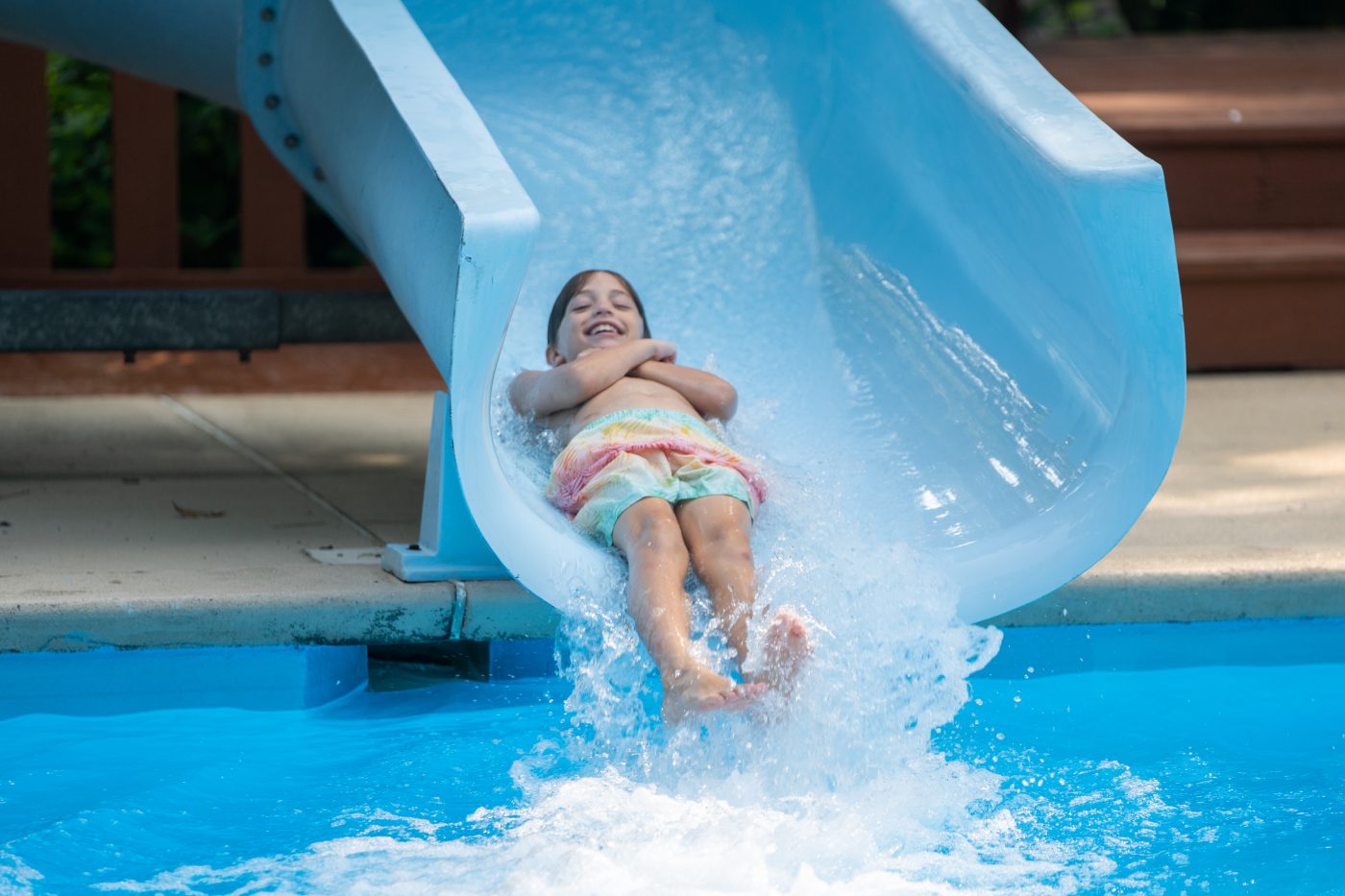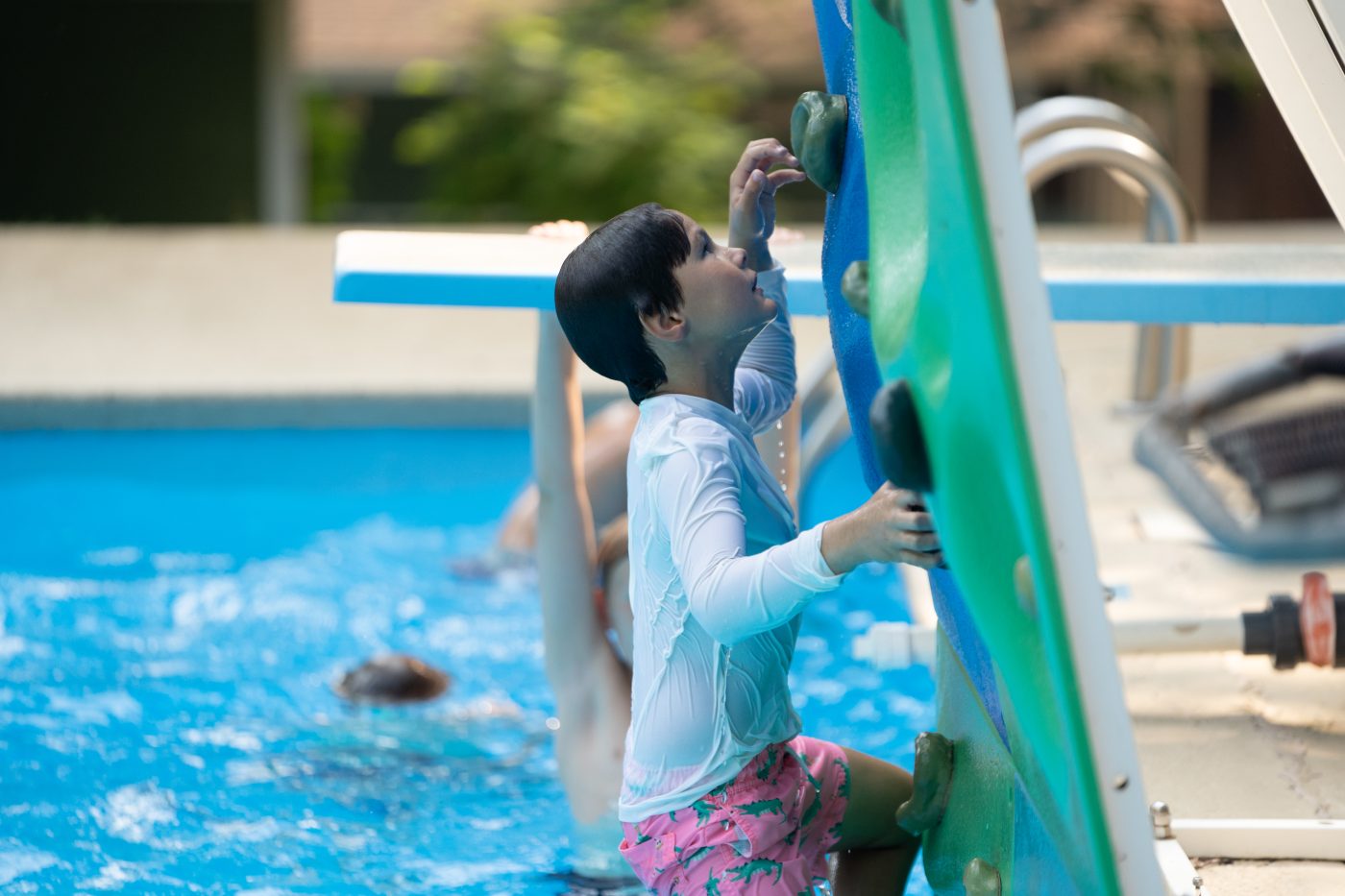 Skiing
Today at Lower Lake Skiing, we had some boys pass off classes as well as three First Time Skiers! Jack Abbott, Andrew Cox, and Rowan Falkson were our three First Time Skiers! Fred Carrington passed off 1st Class Kneeboarding. Charley Stephens, Reid Mcelheny, and Will Webber all passed off 3rd Class Skiing.

Today at Upper Lake Skiing, we had a blast with a bunch of kids passing off classes and learning to ski for the first time. Cooper Bounds, Walter Alves, and Dutch Sparks all got up on skis for the first time today. Maclin Smith and Damon Boiles both passed off 3rd Class Kneeboarding. Lee Miller and Mac Smith passed off 3rd Class Wakeboarding. Joseph Rhodes and Lee Miller passed off 2nd Class Wakeboarding.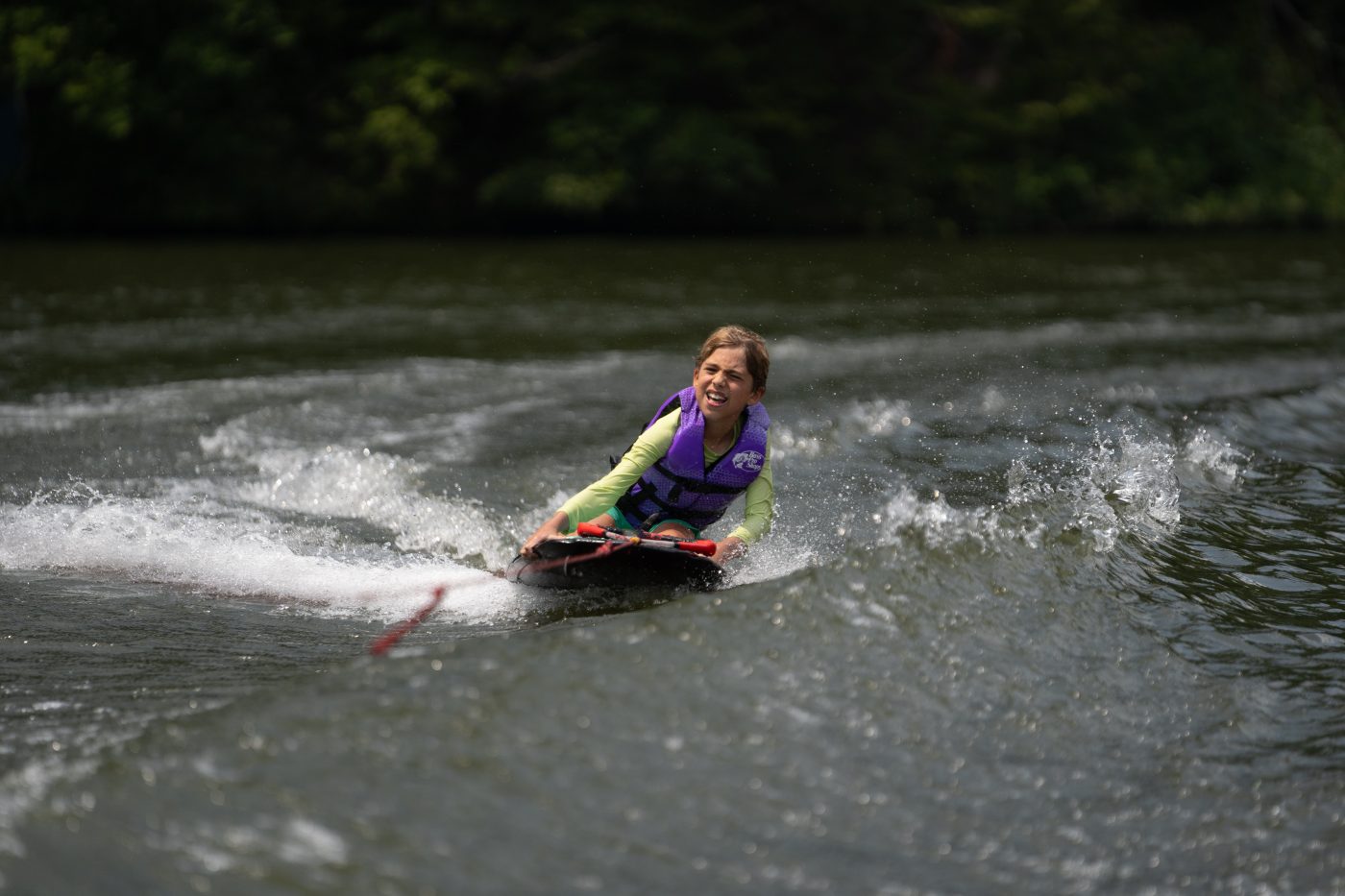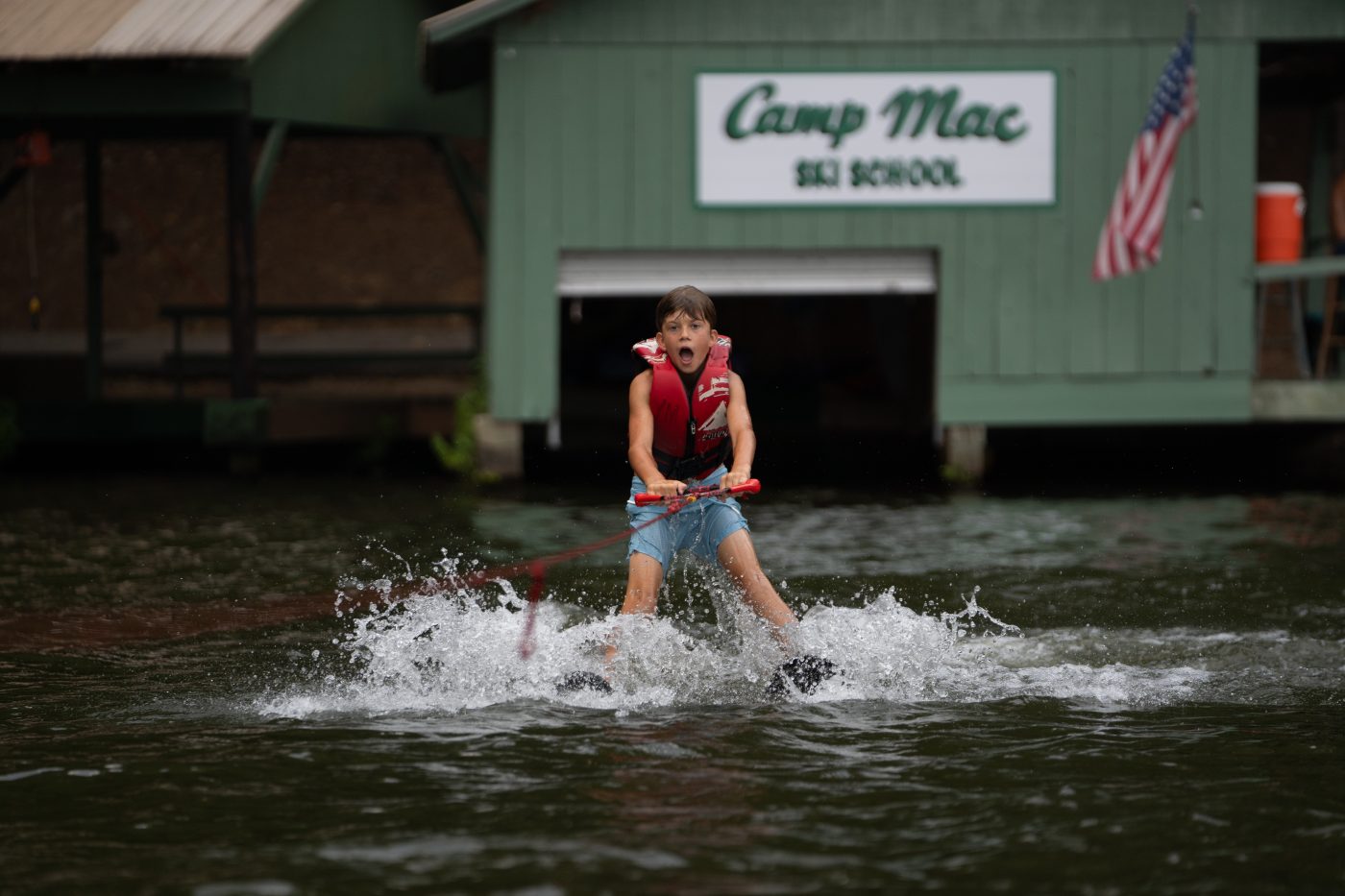 Team Sports
Today at Team Sports, we played some Fortnite in the Dome with the boys! In 1st period with JV, Julia's Team won. In 2nd period with the Hotshots, Tilghman's Team won. In 3rd period with Varsity, Tilghman's team won again. Lastly, in 4th period with the Rookies, Team Cranking 90s defeated the Pro Fortnite Gamers.

The winner of the "winna winna chicken dinna" was Webb Bristow!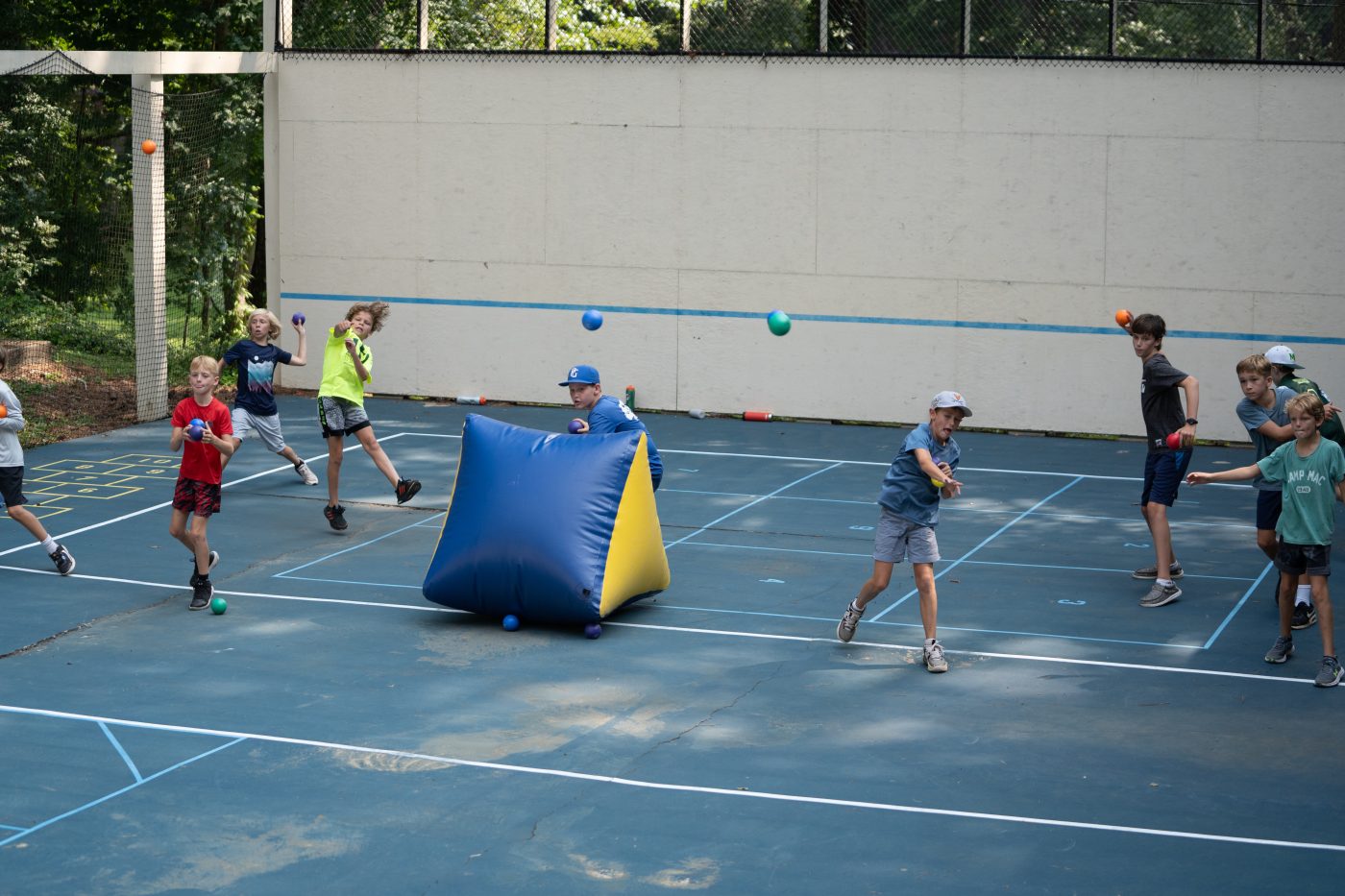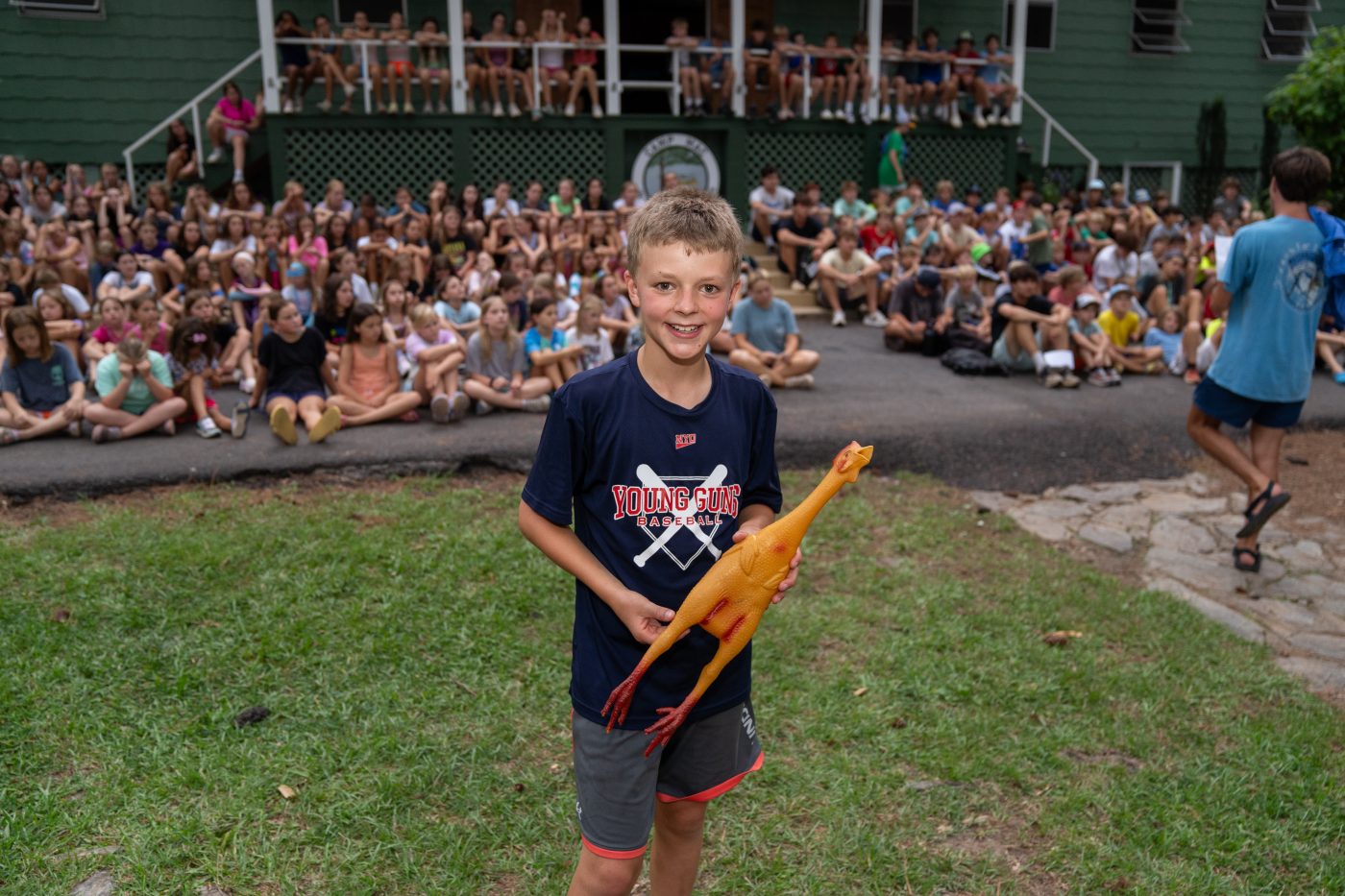 Electives
Shooting Sports
Today at Shooting Sports, the girls came down to the range and shot some clays.
Madelyn Stalllworth Ward - 16/24
Kate Bakken - 13/24
Victoria Rizk - 10/24
Piper Payne - 13/24
Lucy Hollon - 16/24
Charlie Willcox - 12/24
The boys also came down to the Range and showed off their skills.
Lyle Shehi - 12/22 Clays
Davis Kirkpatrick - 7/22
Henry Muscat - 12/22
Erik Windness - 15/22
Grayson Mills - 12/22
Warren Harper - 11/22
Hayden Wood - 7/22
Thomas Clay - 8/22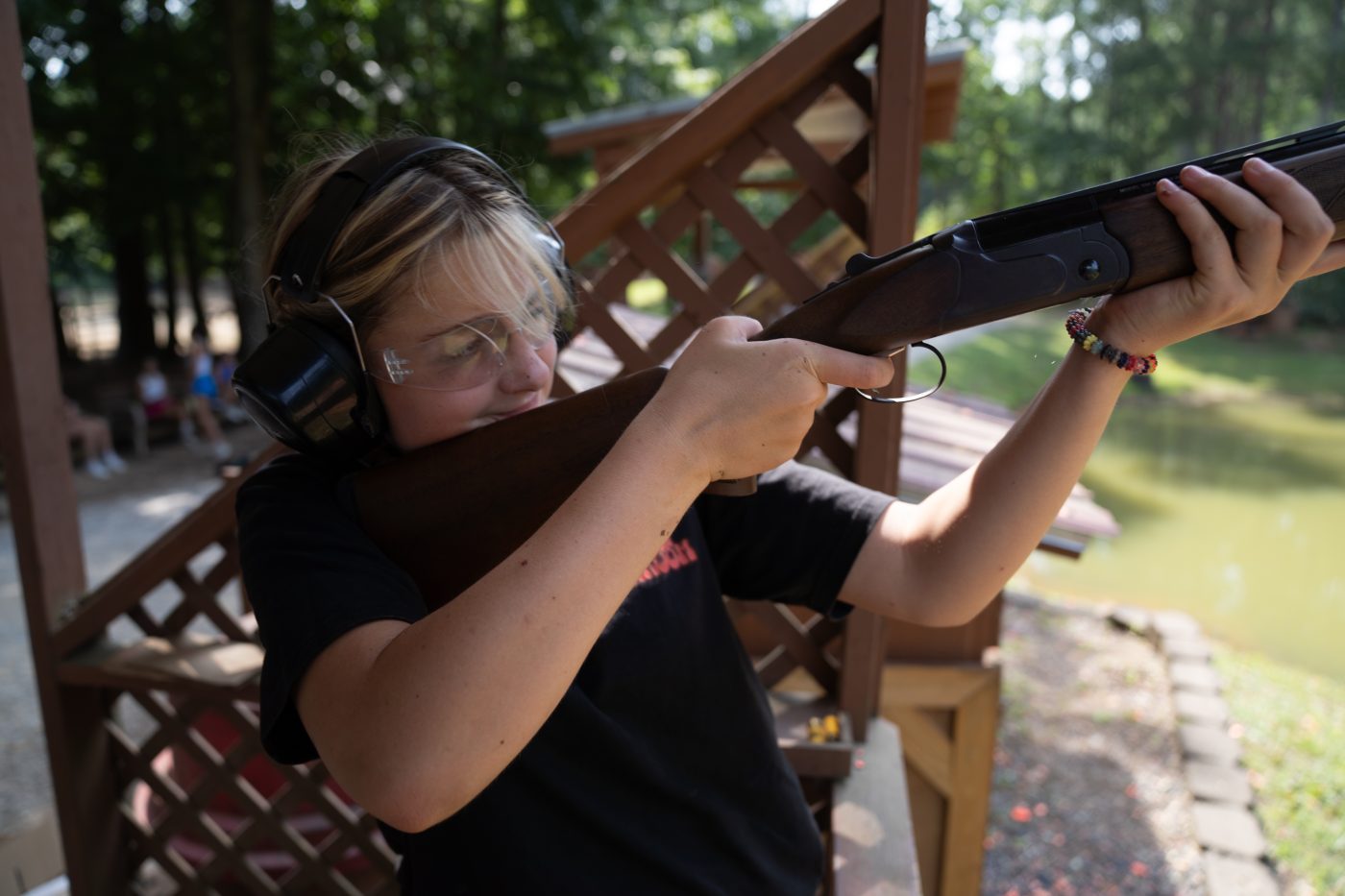 Tramps
Today at Girls Tramps, we had a flipping fantastic time passing off classes.

Bailey Simpson - 3rd and 2nd Class
Eden Parker - 3rd and 2nd
Bella Wakstein - 3rd
Mary Reid Marti - 3rd and 2nd
Louise Williams - 2nd
Jacqueline Stubbs - 2nd
Leland Adams - 3rd
Hannah Webber - 2nd

Today at Tramps, the Bouncing Boys came on over and they also passed off some classes.

Ridge Bradley - 2nd Class
Davis Hart - 3rd Class
Lee Graham - 2nd Class

We also have a special shoutout for Reid Mcelheny who passed off Expert Tramps in just 2 days!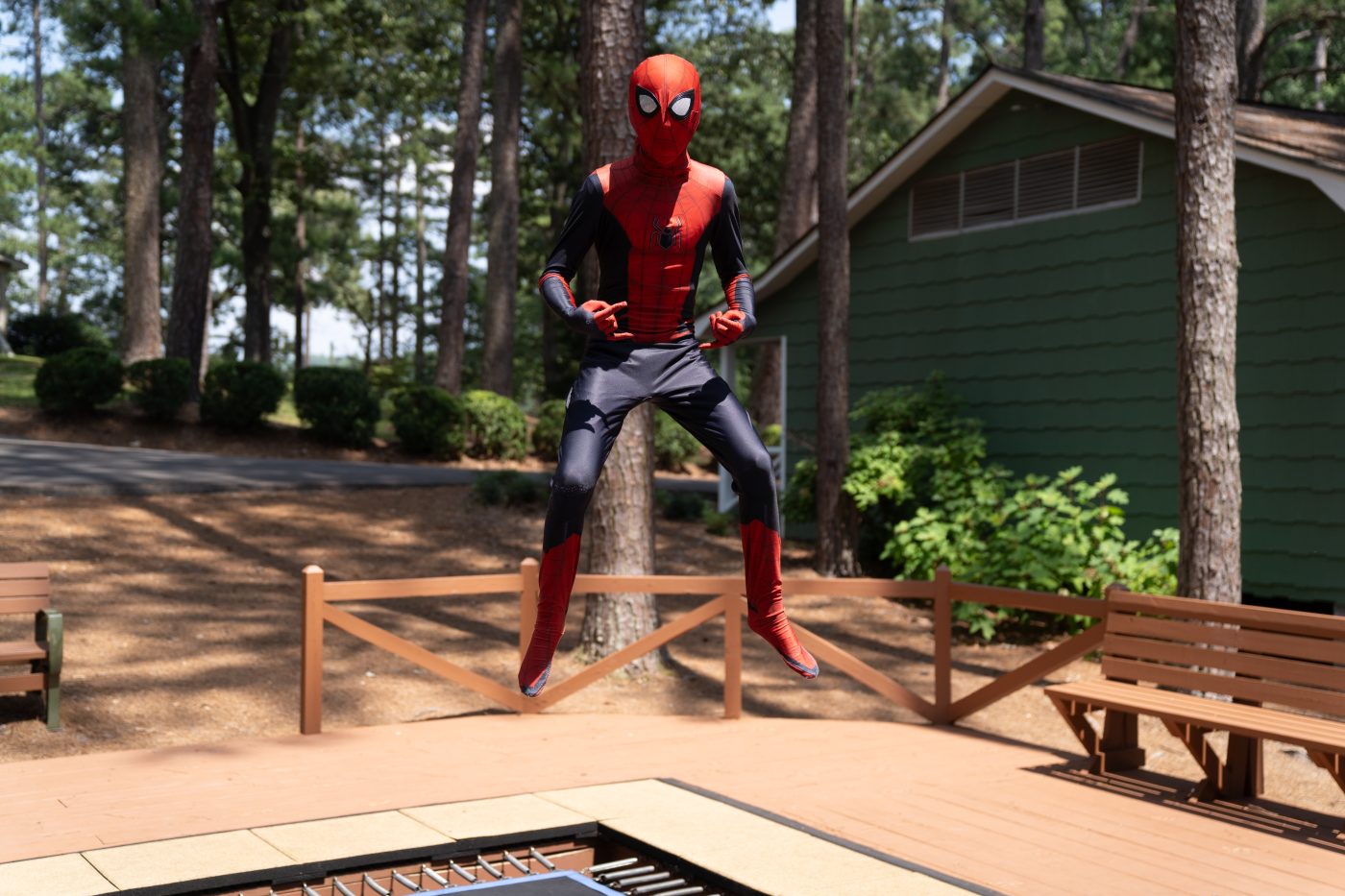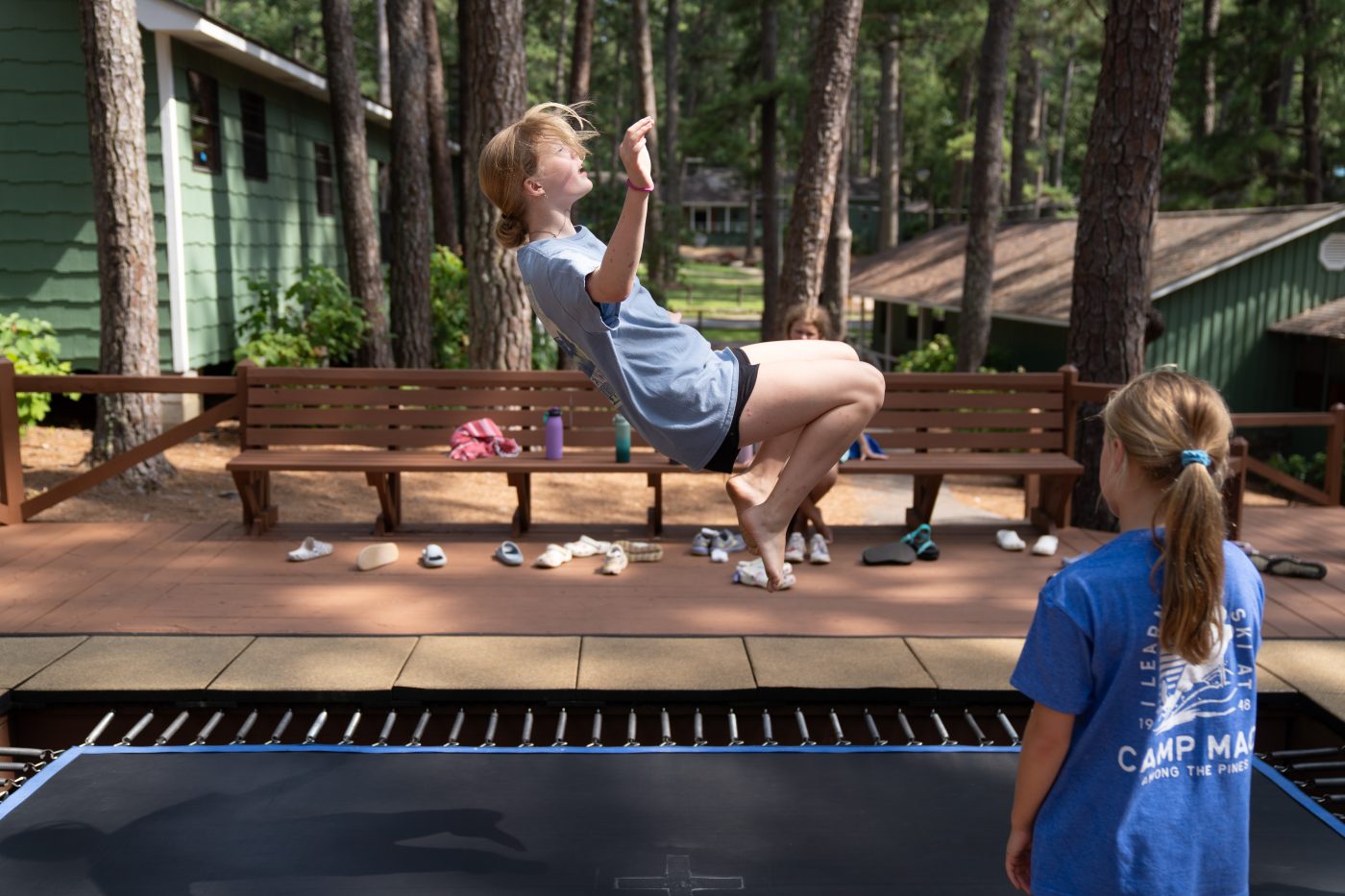 Adventure
Today at Adventure, the girls had a Rock Climbing Competition to see who could get the highest on the wall. Tied for 2nd place, Virginia Bell and Martha Westerkom both climbed 9 panels. In 1st place, Bess Whitten won with 10 panels.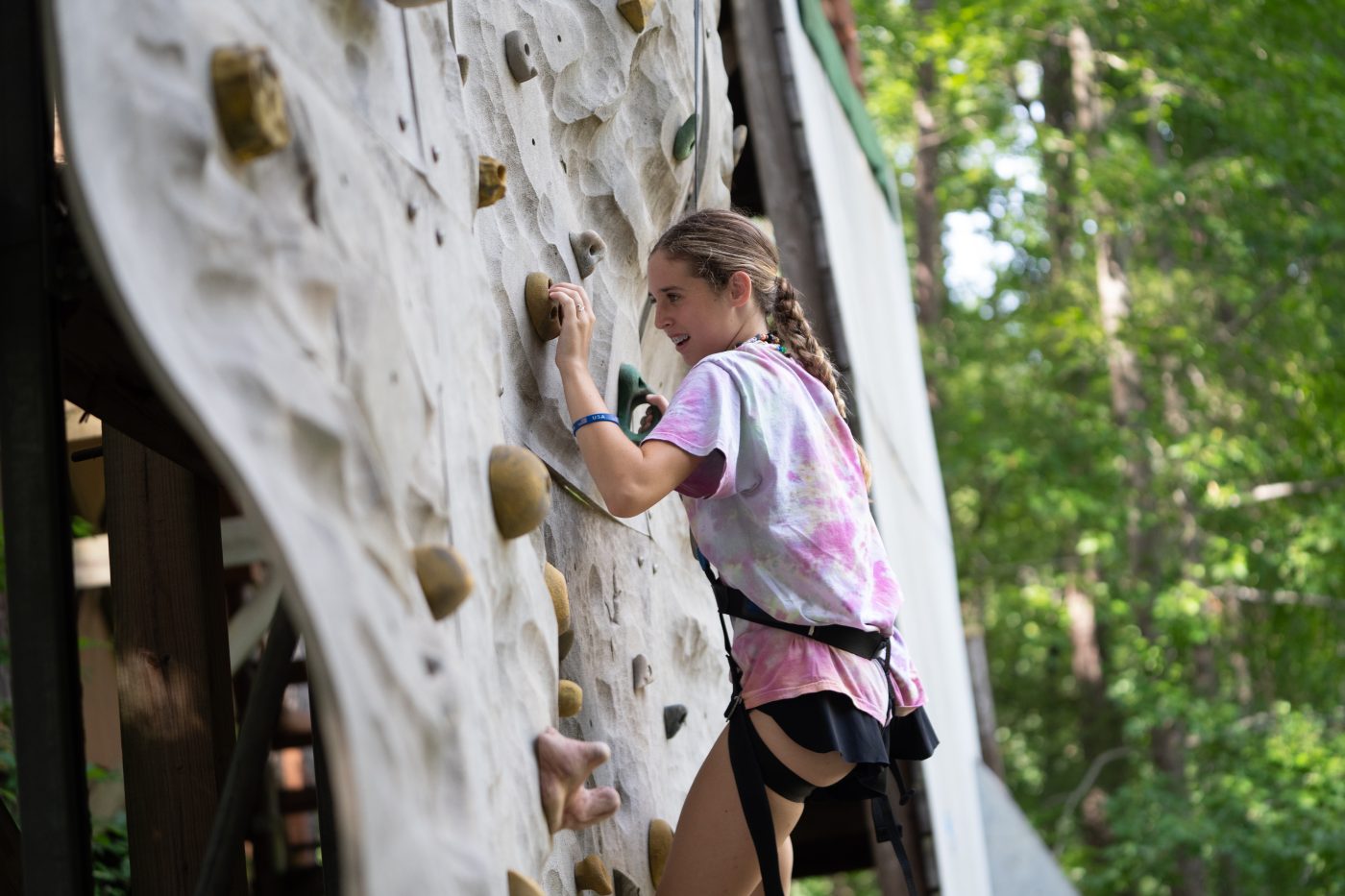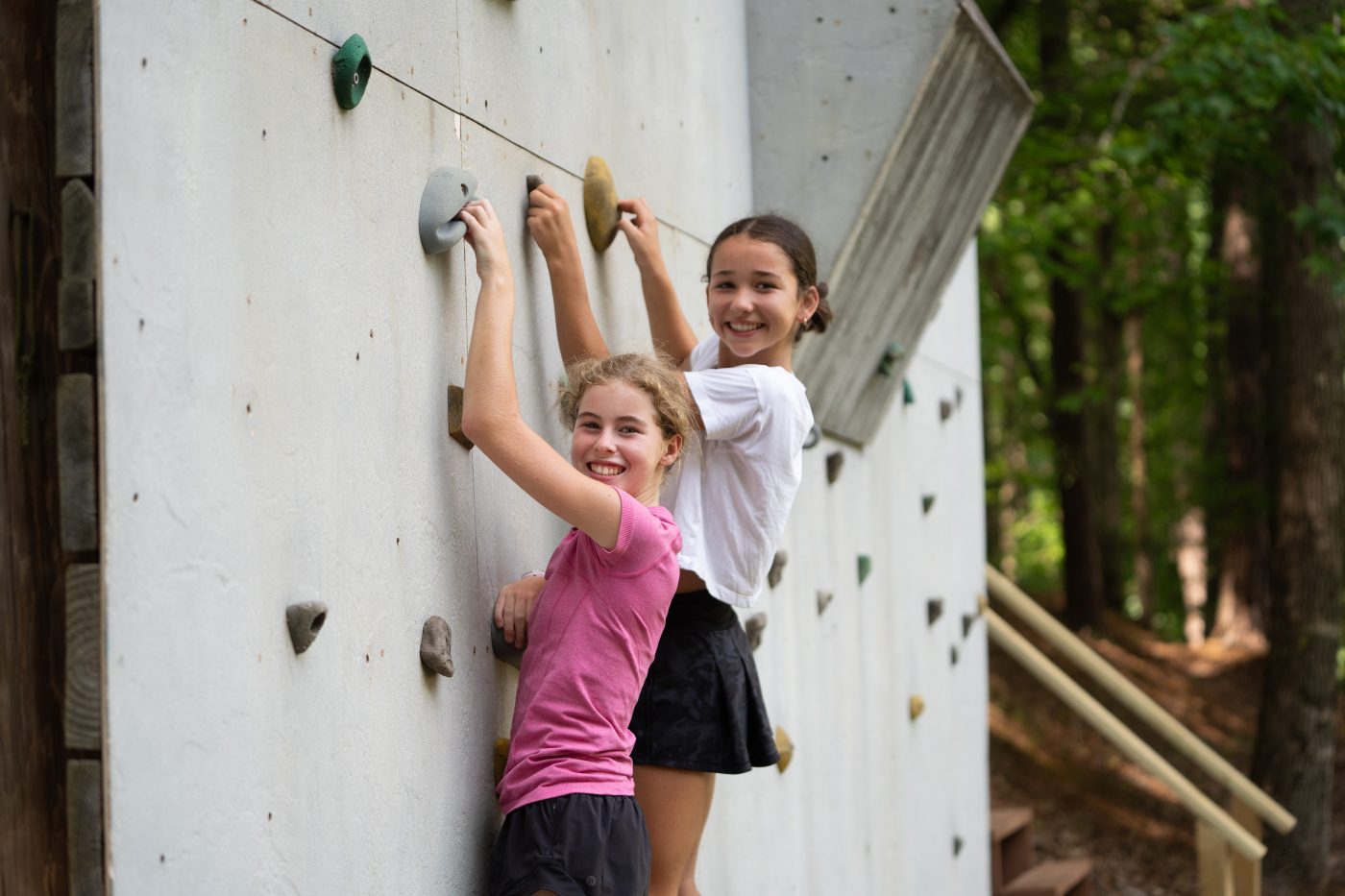 Fishing
Today at Boys Fishing, Jackson Kiser caught 4 fish and kissed them too. Hilton Davis also caught a fish and kissed it.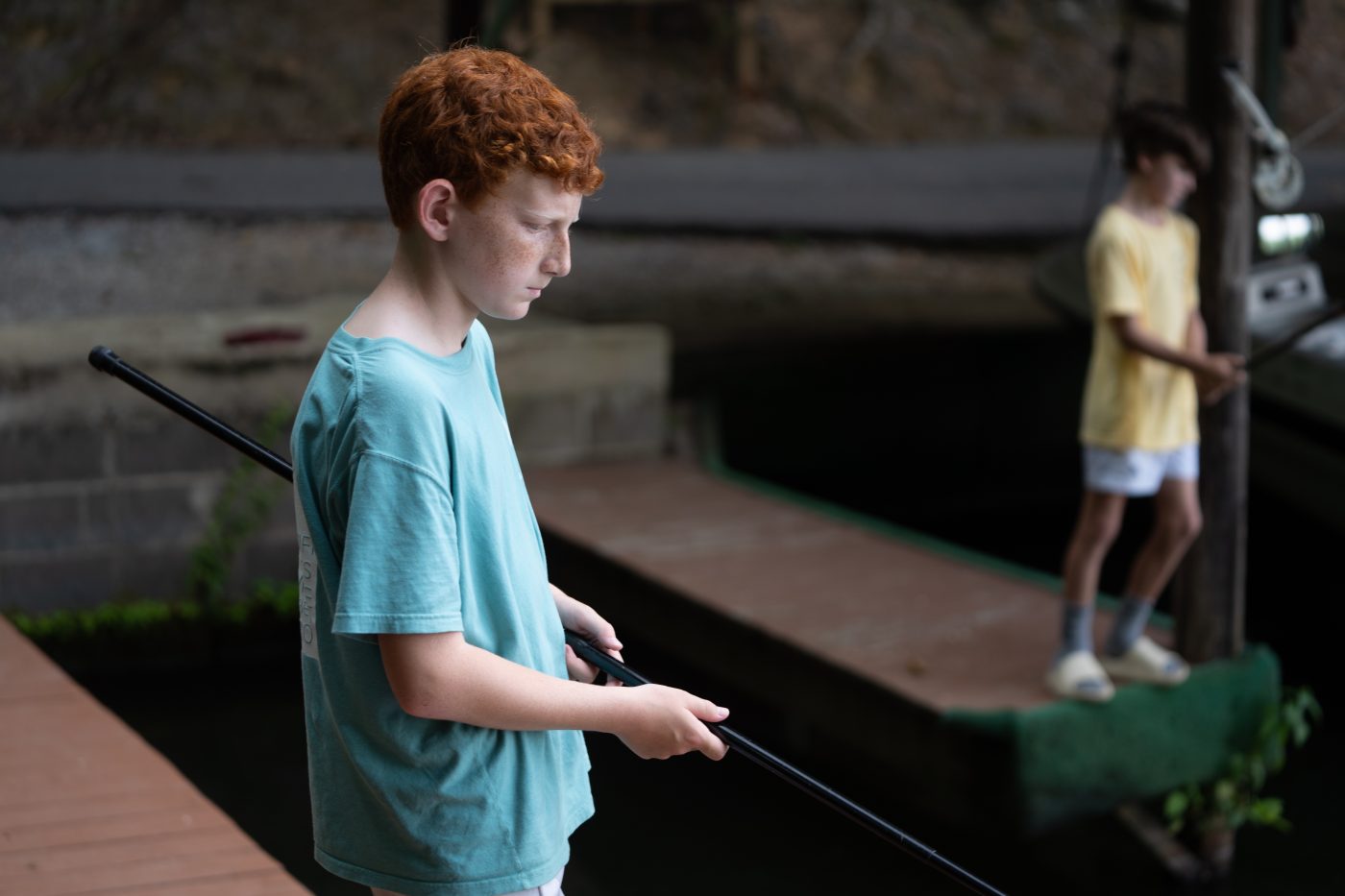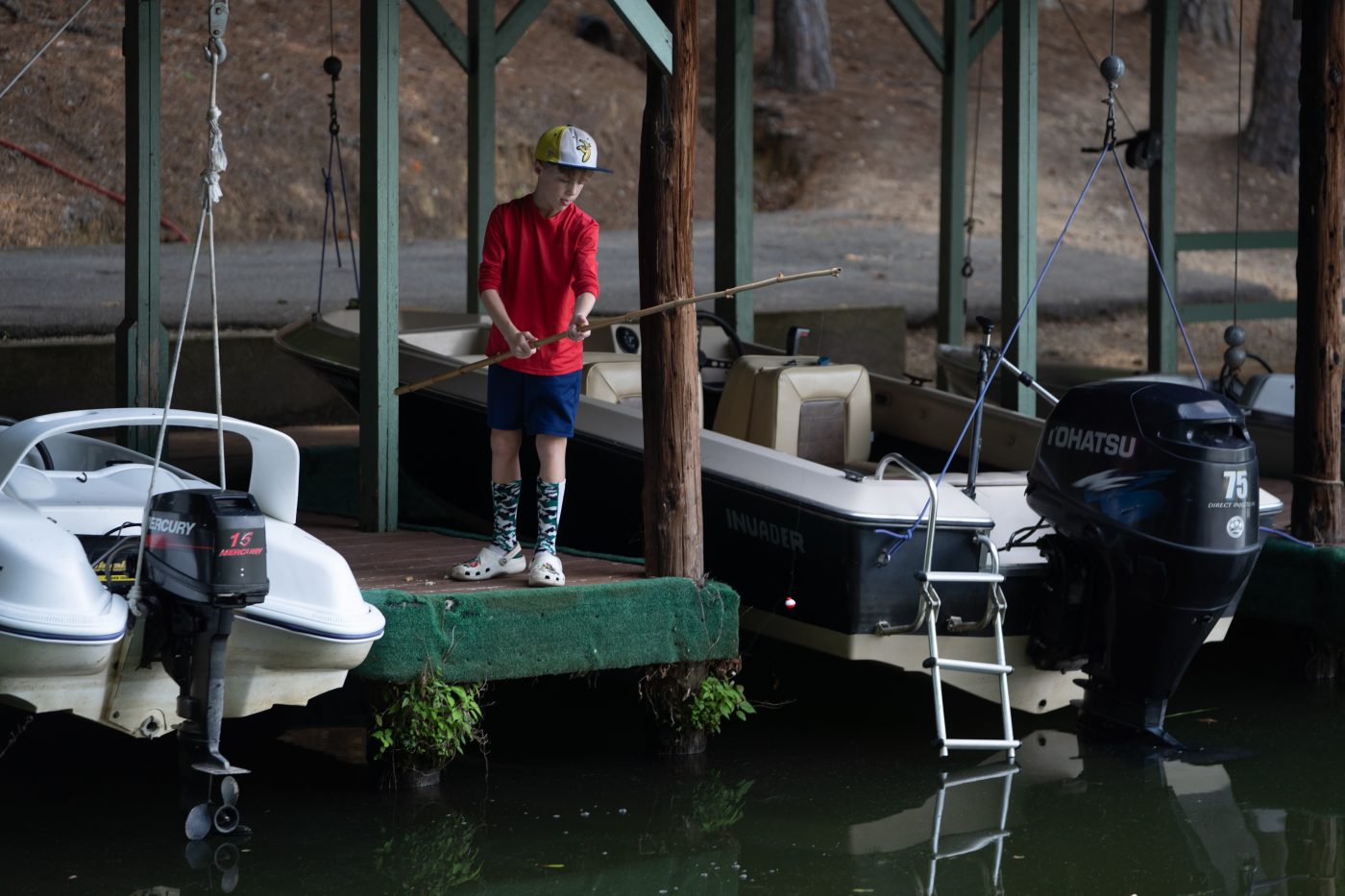 Tennis
Today at Boys Tennis, we practiced our Serves and Volleys before playing some King of the Court and Cricket in the Cage. Walter White and George Sigman won Cricket in the Cage, and our King of the Court winner was also George Sigman.

During Girls Electives, we played some Queen of the Court and Cricket in the Cage. Our Queen of the Courts winners were Rylie Wheeler and Avery Andress. Our Cricket in the Cage winners were Avery Andress and Carley Summers.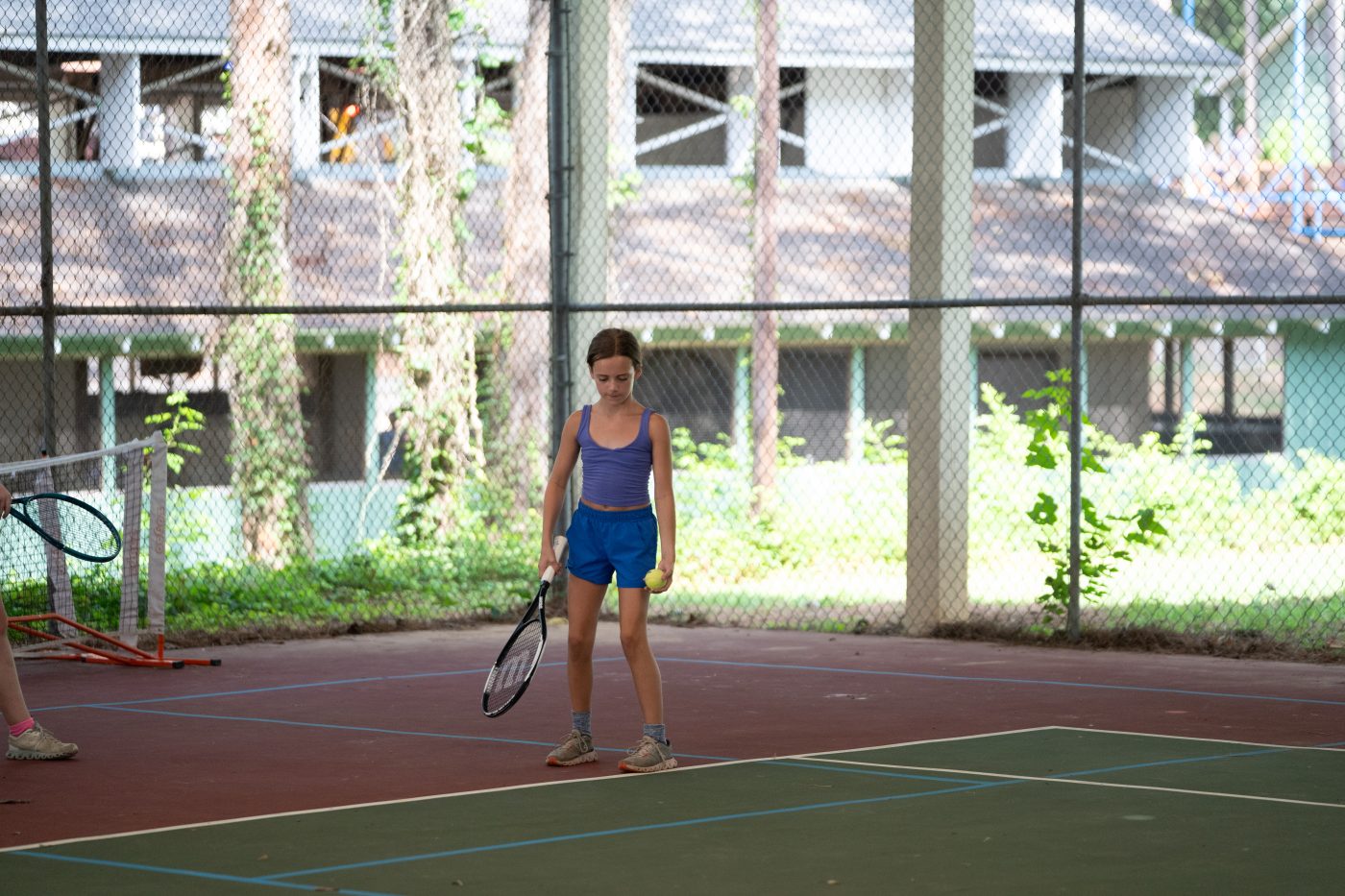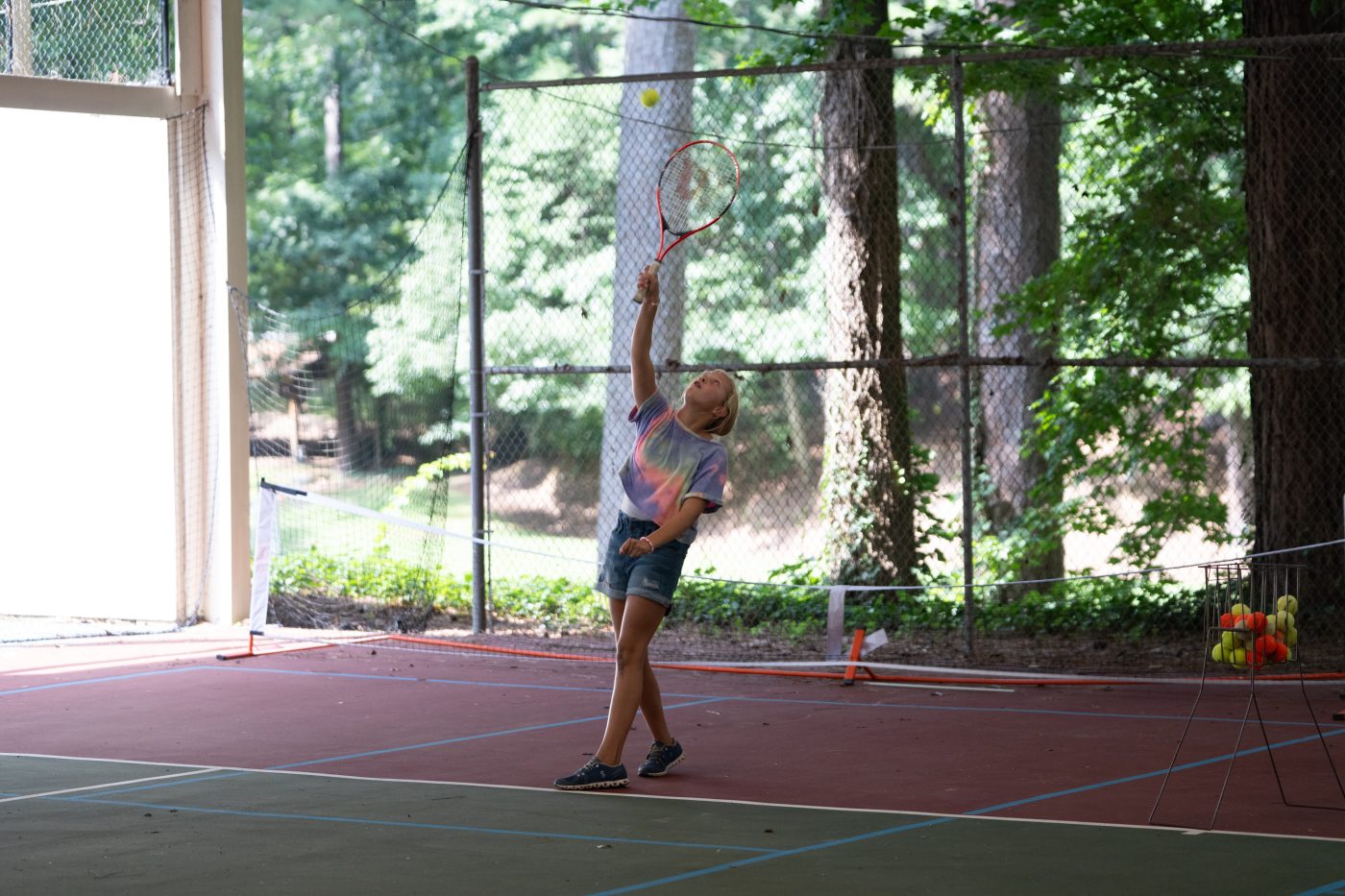 Team Roping
Today at Team Roping, the girls channeled their inner cowgirl and had a Roping Competition and our winner was the Righteous Ryleigh Adams.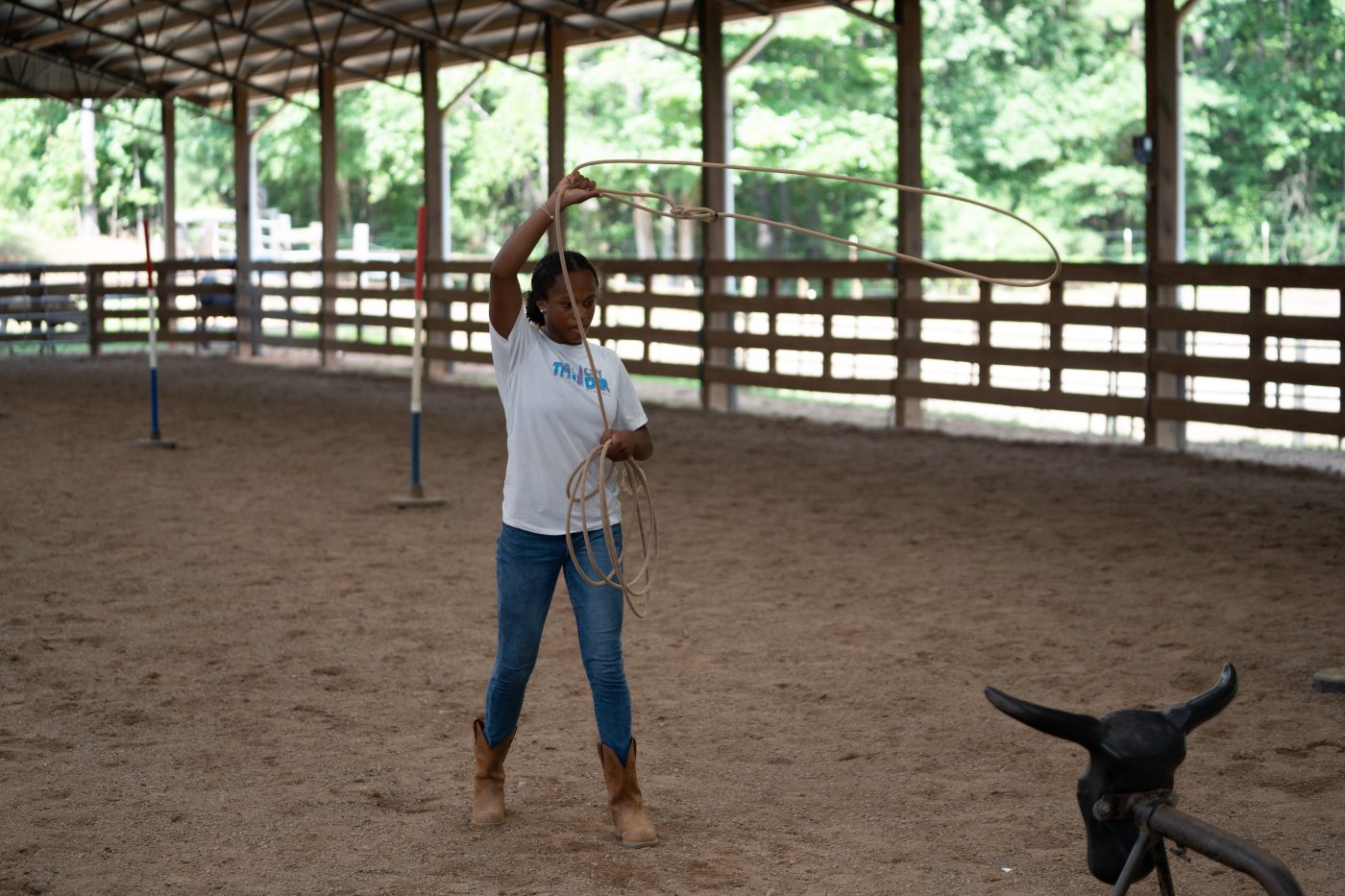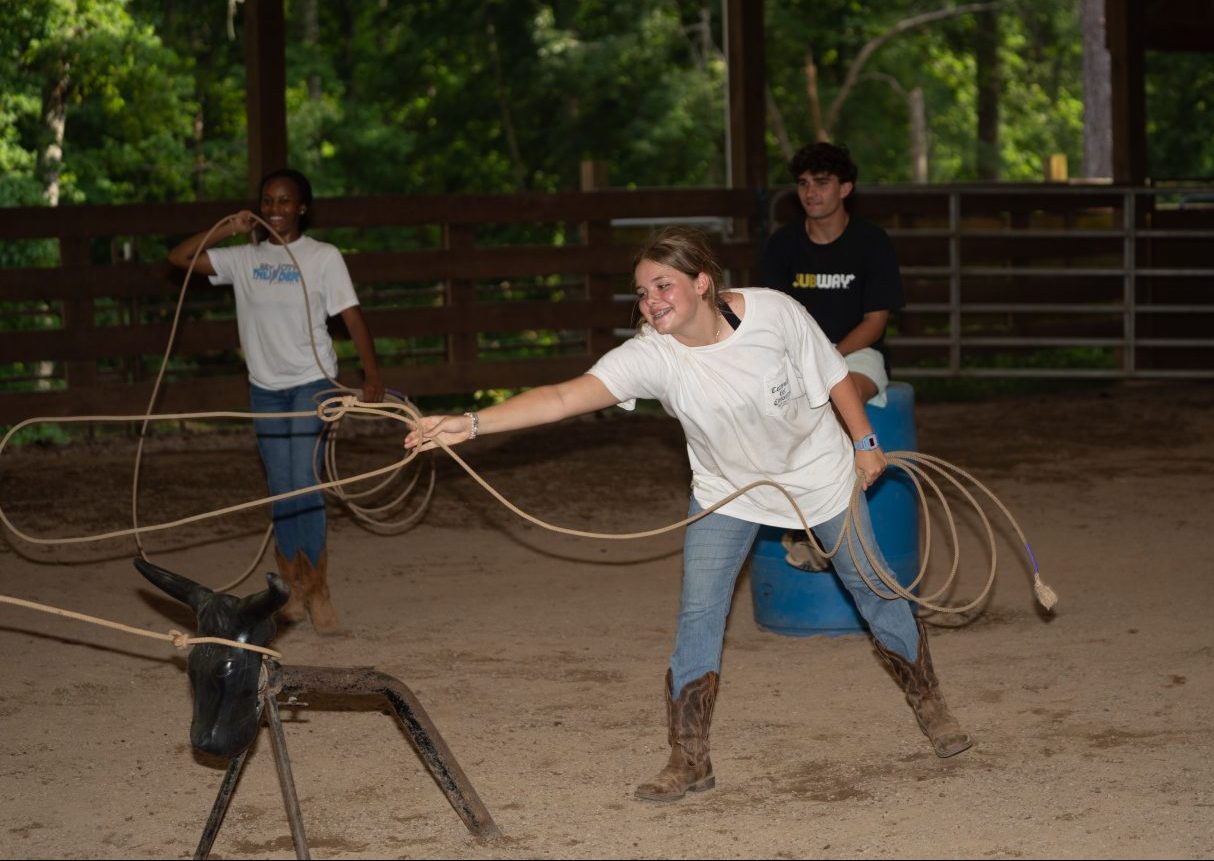 League Games
Today on the Shady Court 2, the Curtis Curtains smoked the Camp Mac Cobras in a Doozie of a Newcomb game. For the Curtains, Charlie Sanders played like a Target brand curtain. And for the Cobras, Lytle Lawrie was the most well trained cobra.

Today on Field 1, Coopas beat Pinel's Purple Poppin Penguins in an electric game of Softball. From the Penguins, Charlie Dowd played like butter on toast. From the Troopas, Lyle Shehi played like an athlete.

Today on the Steamy Field 2, Ben's Corndogs destroyed Gray's Anatomy Season 3 in a thrilling game of Softball. From the Corndogs, Erik Windness played like the crispiest corndog. From Gray's Anatomy Season 3, Ridge Bradley played surgically precise.

Today on the Sweaty Soccer Field, the Echols destroyed Jimmy's Jazzers in a nerve wracking game of Soccer. From the Echols, Henry Muscat played like a young Will Kell. From the Jazzers, Charlie Boiles jazzed like the best of them.

In the Air Conditioned Gym, Boatrights Big Steppas took down the Ottobots in a hype game of Bombardment. On the Steppas, Sewell Buckalew played like a young Will Kell. On the Ottobots, Grady Smith played swell.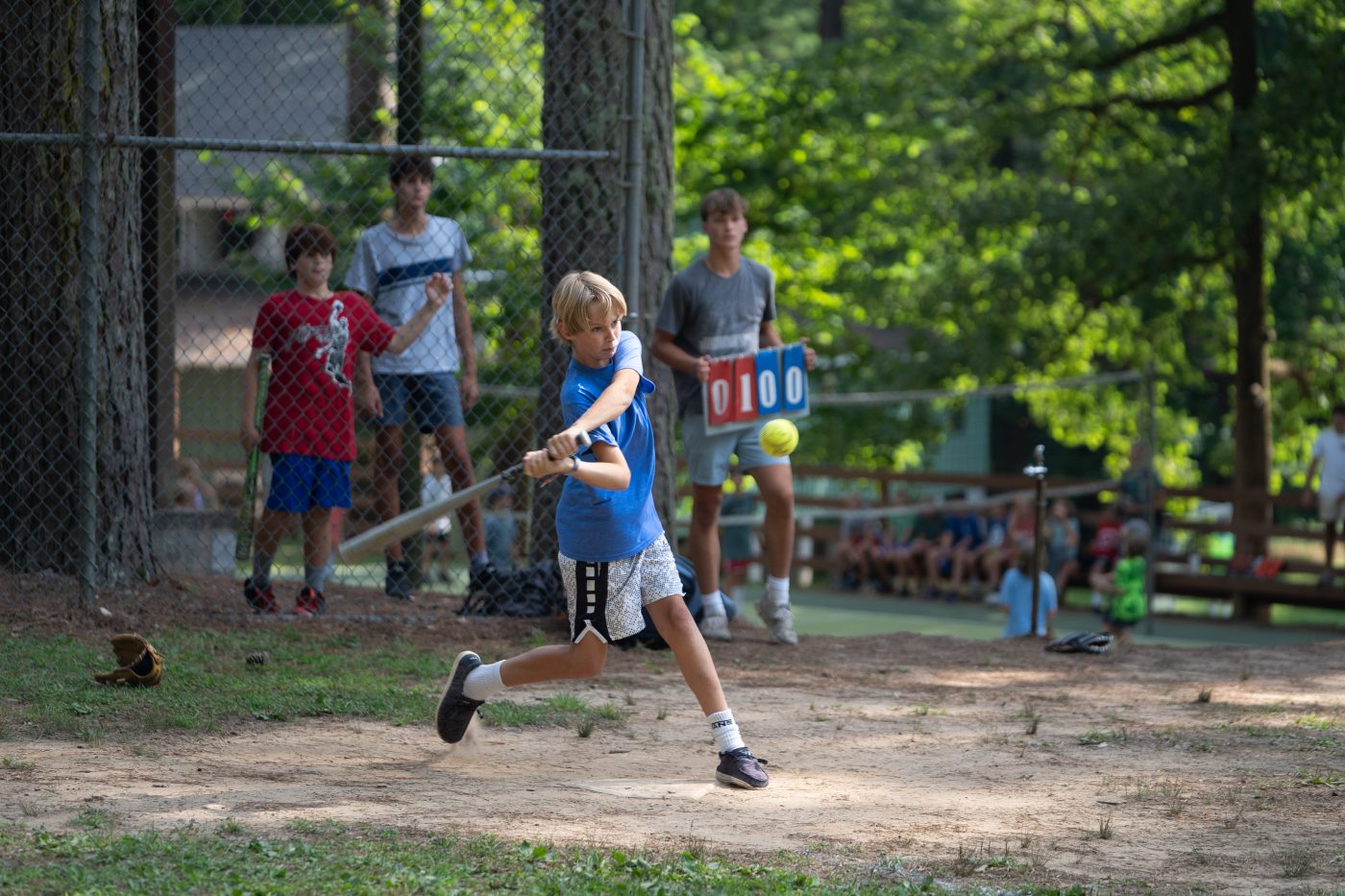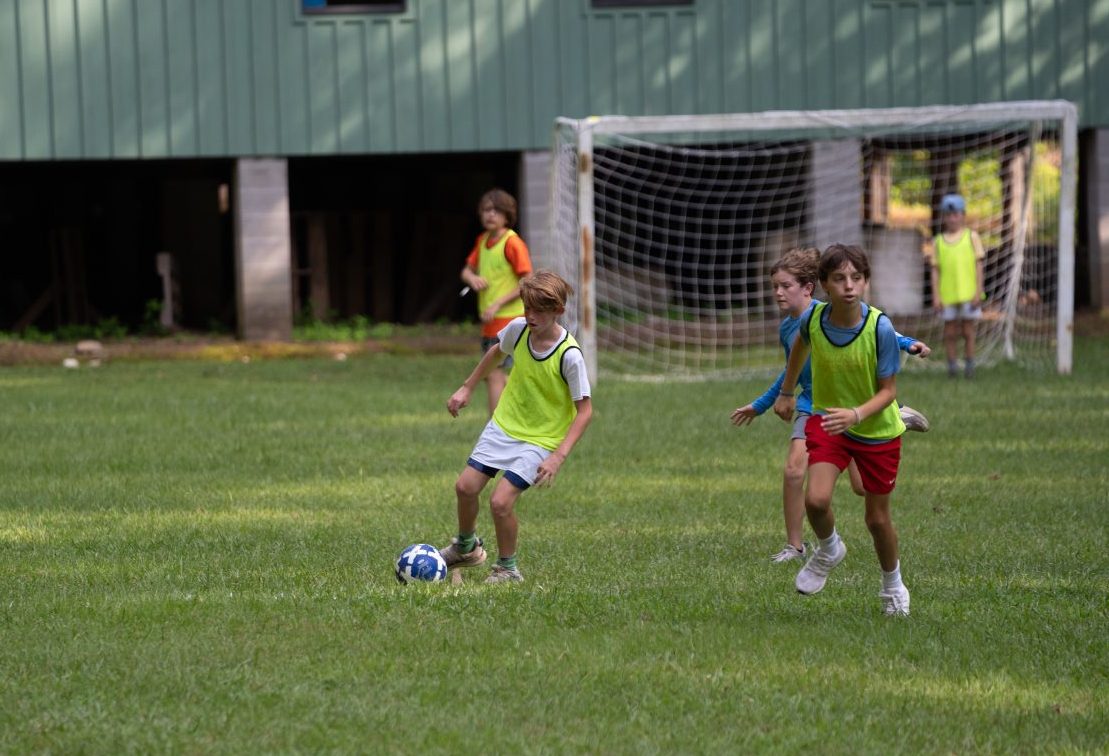 From the Dining Hall This morning, we had Bacon, Eggs, Toast, and Assorted Cereals For lunch, we had Corn Dogs and French Fries with a Salad Bar. For Dessert, we had Chocolate Chip Cookies. And to end the day, we had Chicken Alfredo with Parmesan Cheese and Garlic Toast. For Dessert, we had Chocolate Pudding and Oreos.
Cabin Time
Fishing
Today during Cabin Time, G-4 came on over to the Old Camp Mac Fishing Hole and caught some fish. Millie Dubroc and Harrison Sosebee each caught 1 Bream.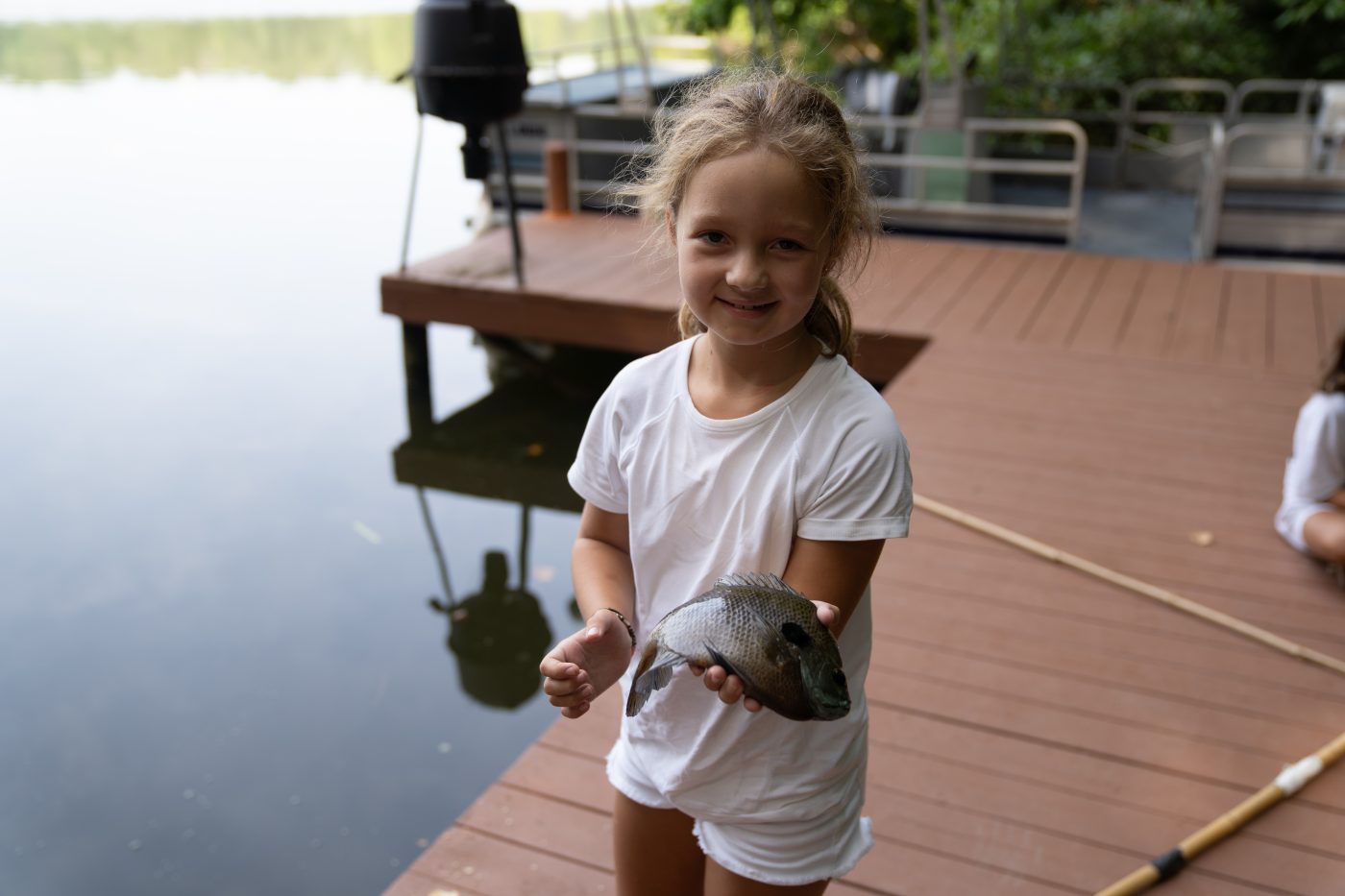 Vespers
Madelyn Stallworth Ward gave our message tonight.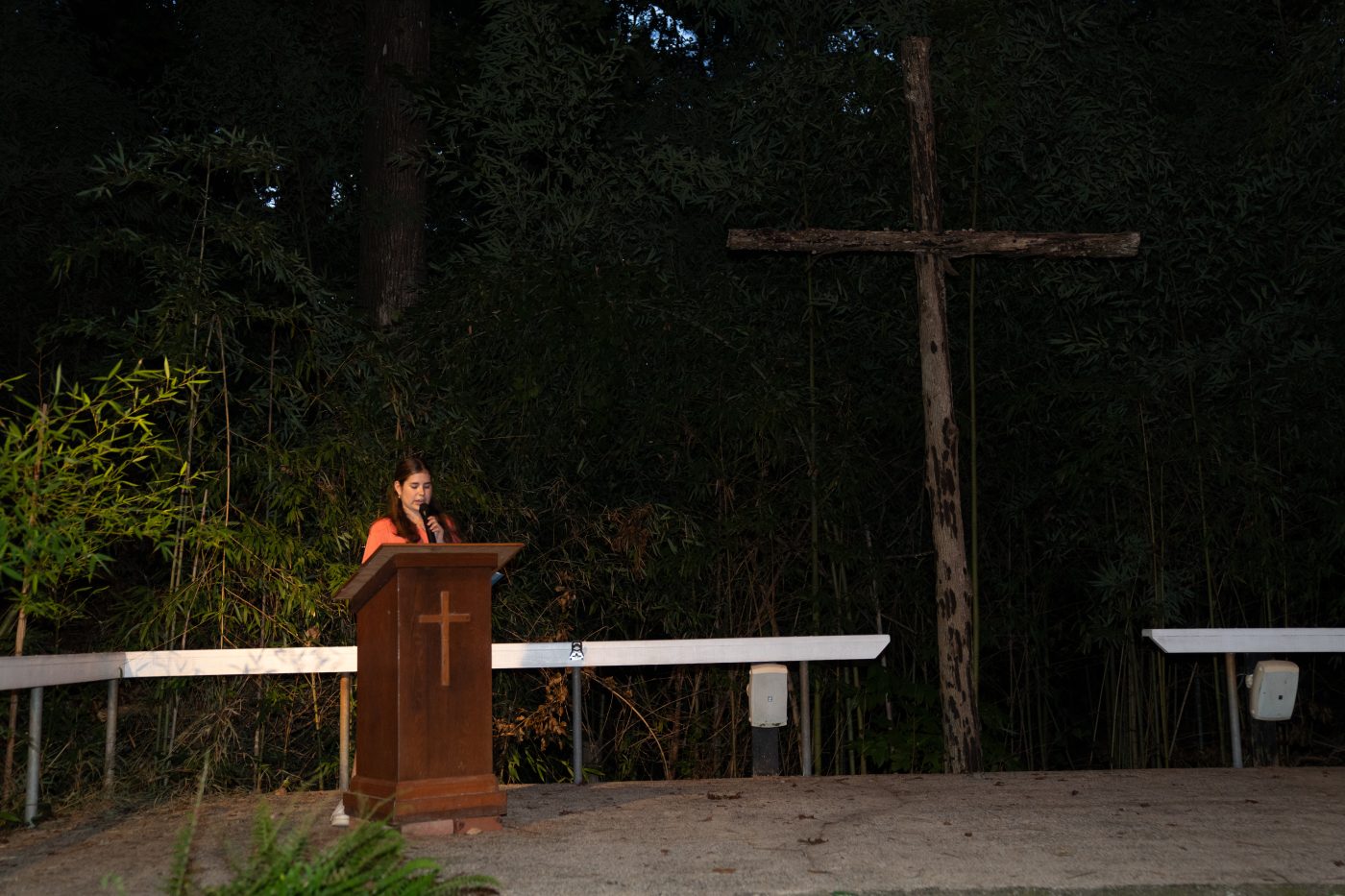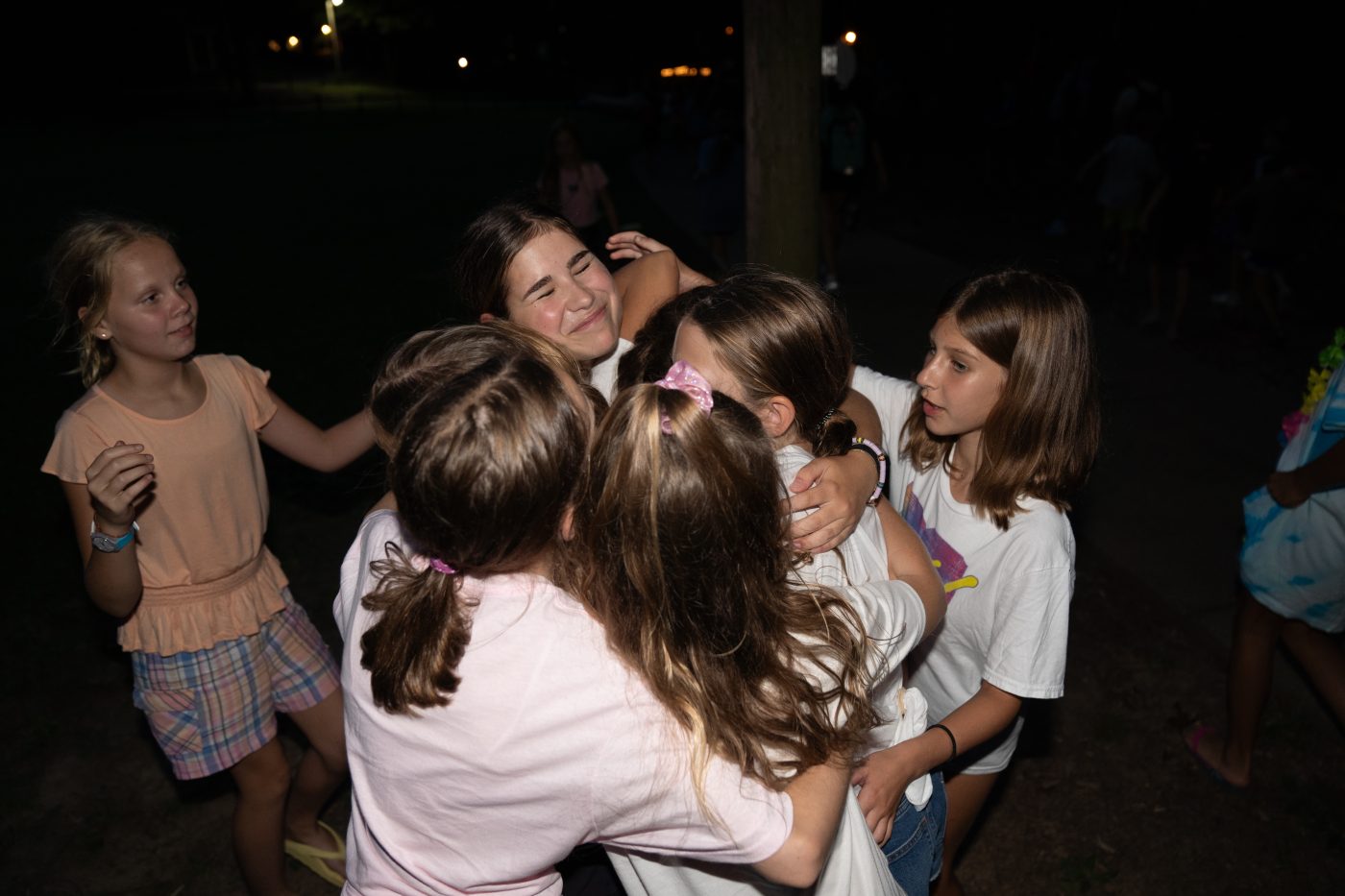 Tonight for Night Rec...
Juniors had Popcorn Night and the Seniors had Y2K Hall!