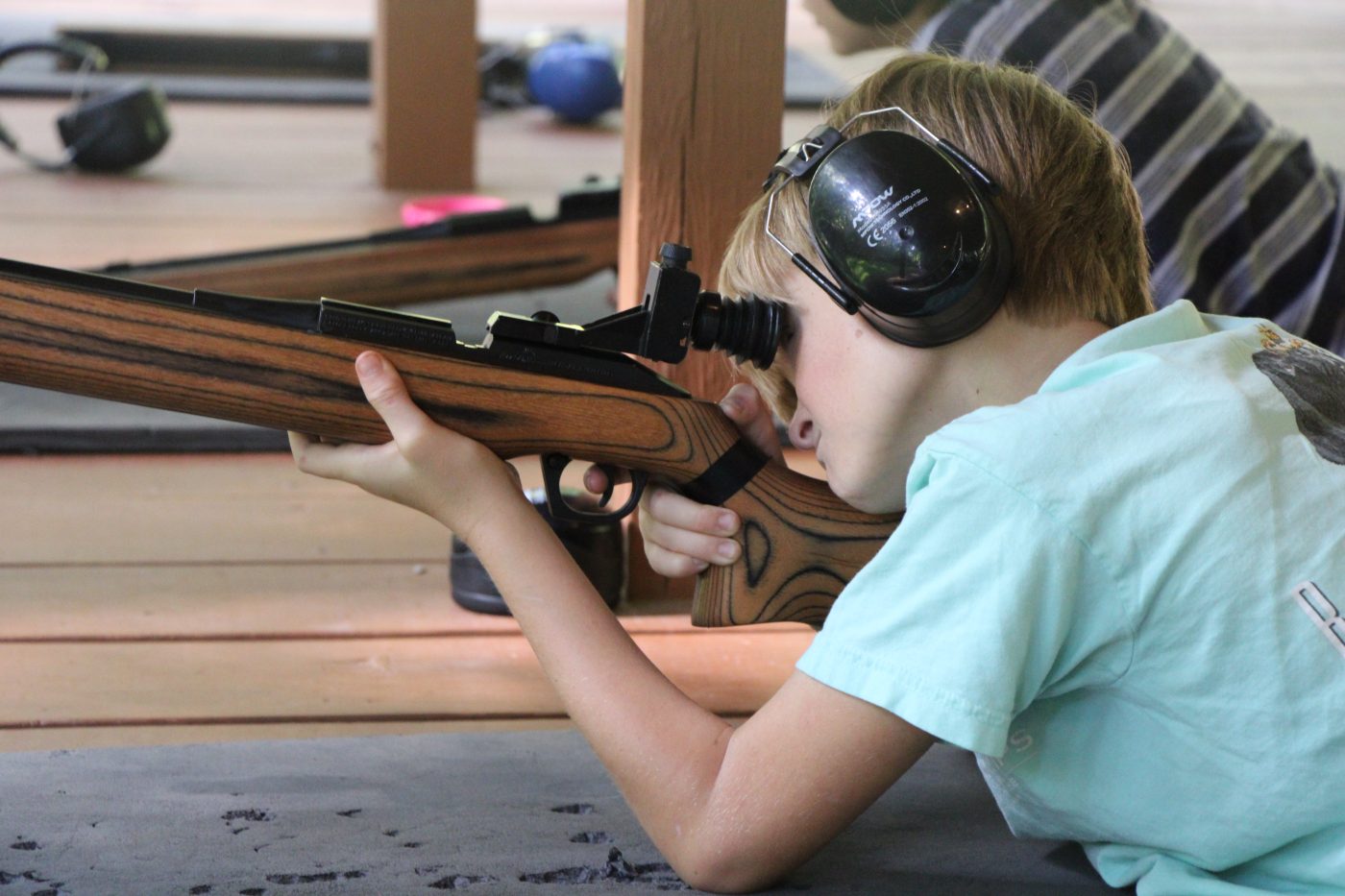 Morning Activities
Riflery
Today at Riflery the boys came down and shot some high scores!
John Weiss - 30
Thomas Wood - 38
Jimmy Hunter - 31
William Echols - 30
The Wranglers and the Drovers also had a shootout!
Drovers Shootout:
1st John Weiss
2nd William Baugh
3rd Gaines Kinney
Wranglers Shootout:
1st Andrew Cox
2nd George Sigman
3rd Aiden Park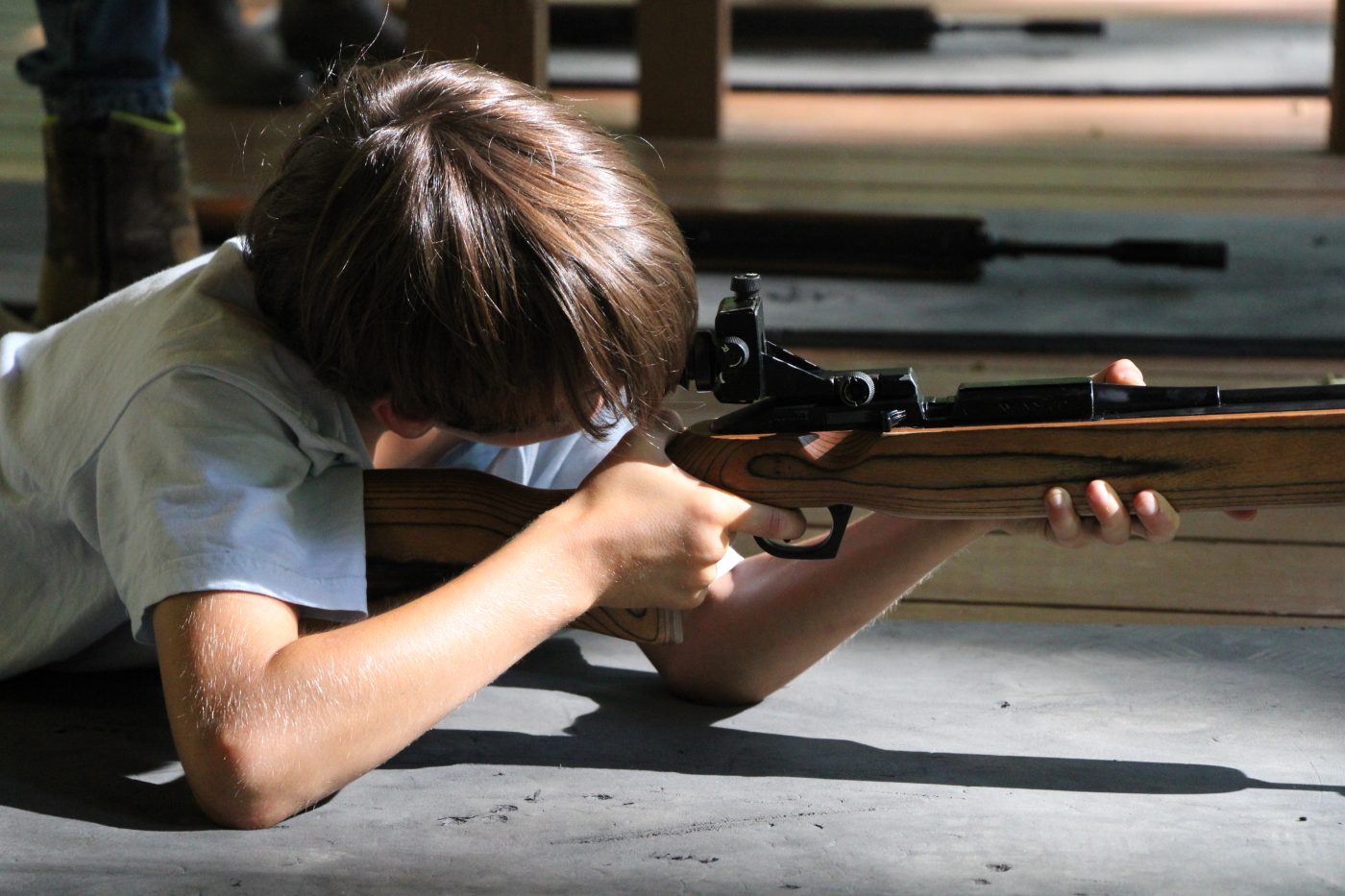 Skiing
Today at skiing the girls came down and there were two first time skiers
Helen Ann Coale
Virginia Bell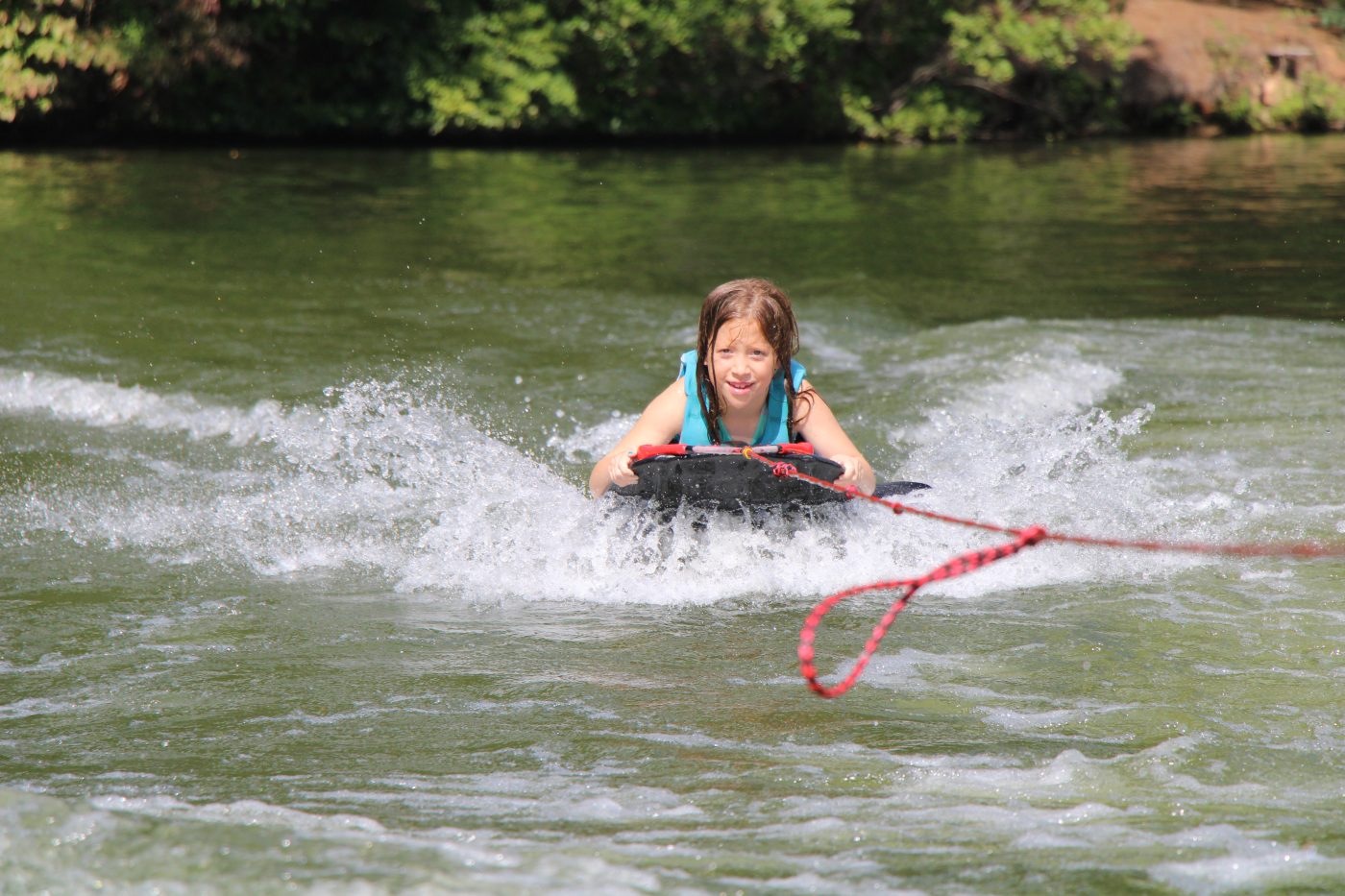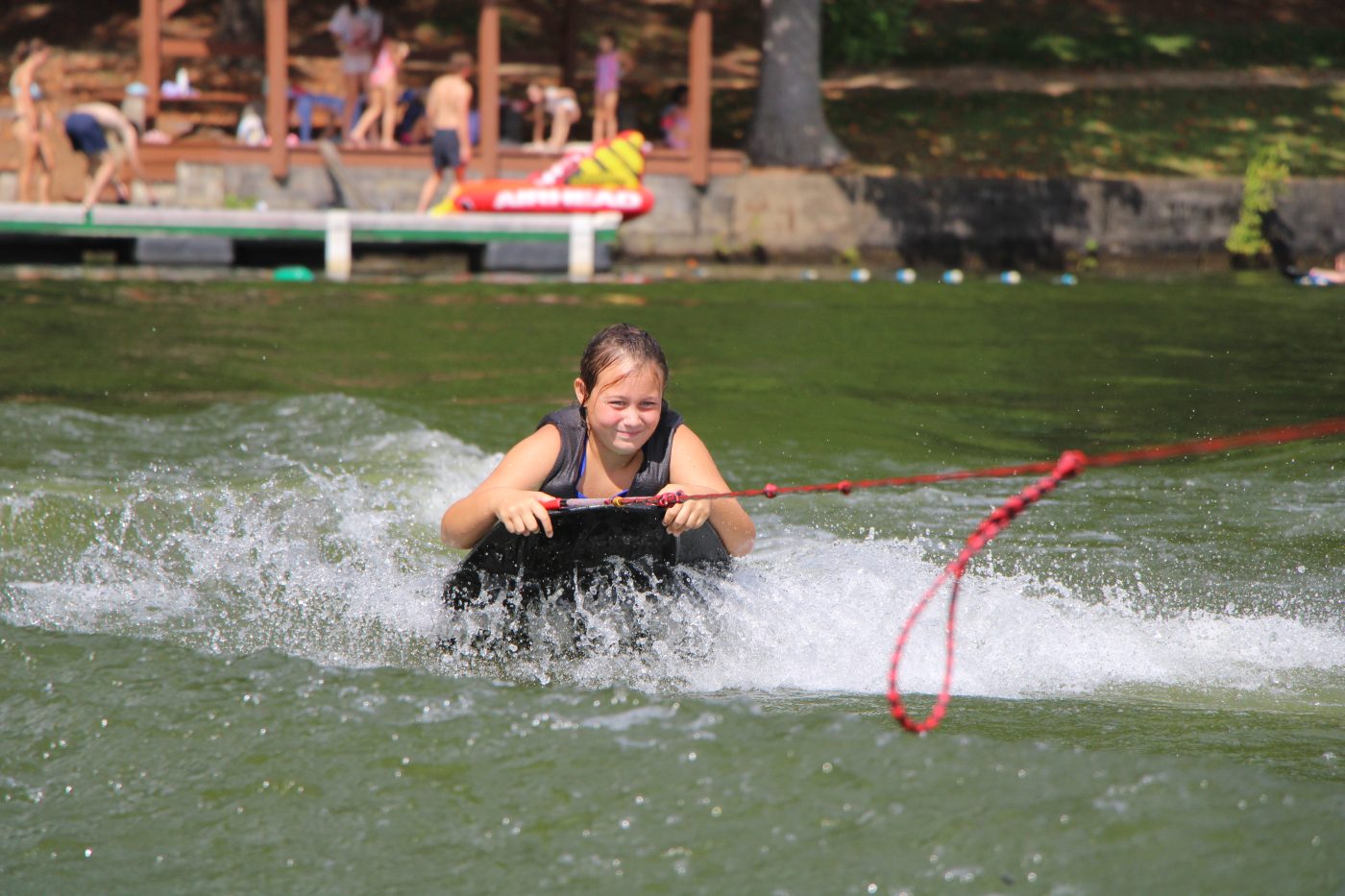 Swimming
Today at swimming the boys came down and they had some competitions!
The winners of the Stride Jump Competition were:
Rookies: Abby Drew Smith and Emma Jane
Hotshots: Ashley Windness and Lila Aeiker
JV: Virginia Otto and Avery Pugh
Varsity: Ceci Bove

The Winners of the Treading Water competiton were:
Rookies: Elise Grijalva
Hotshots: Ashley Windness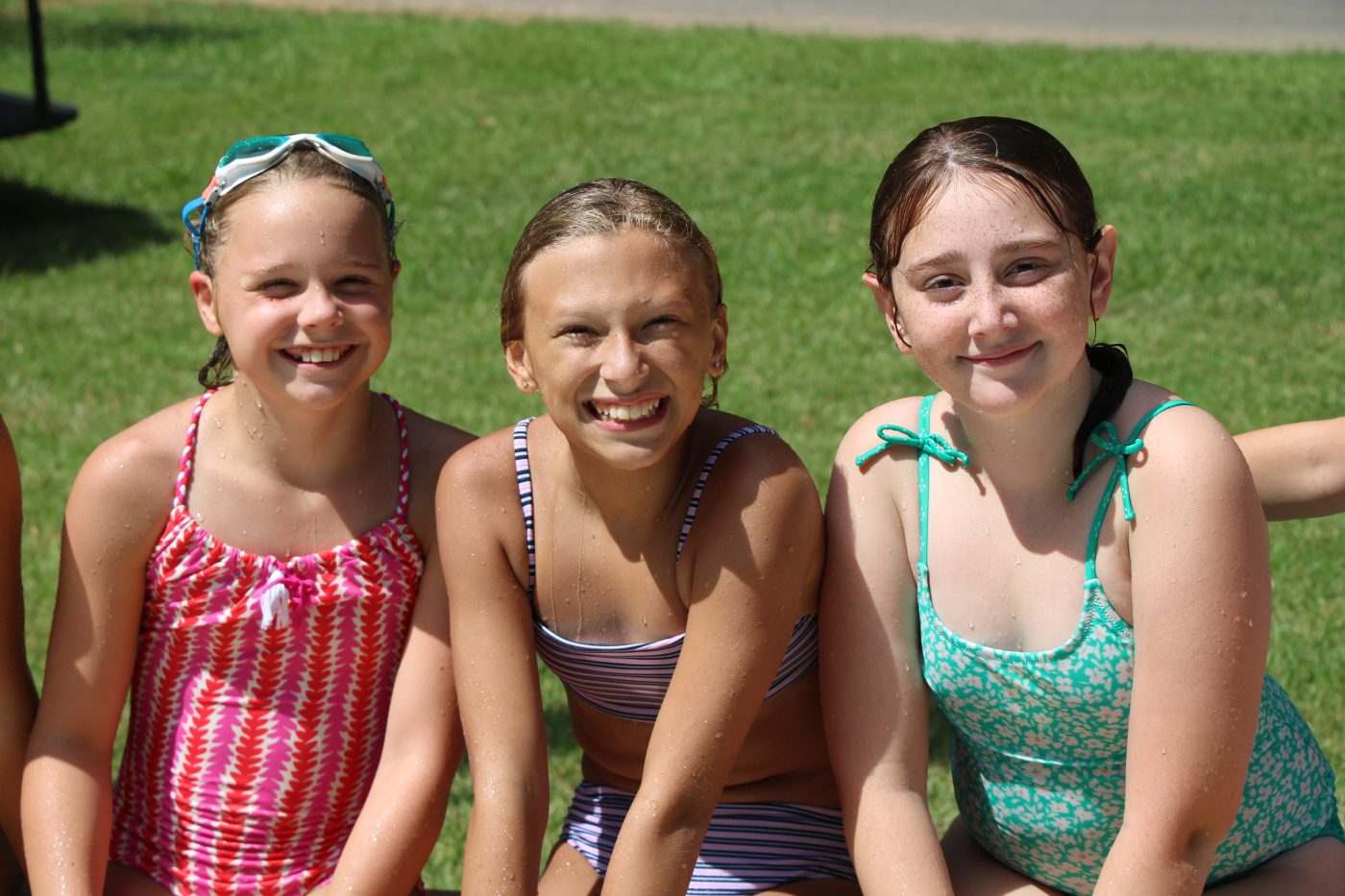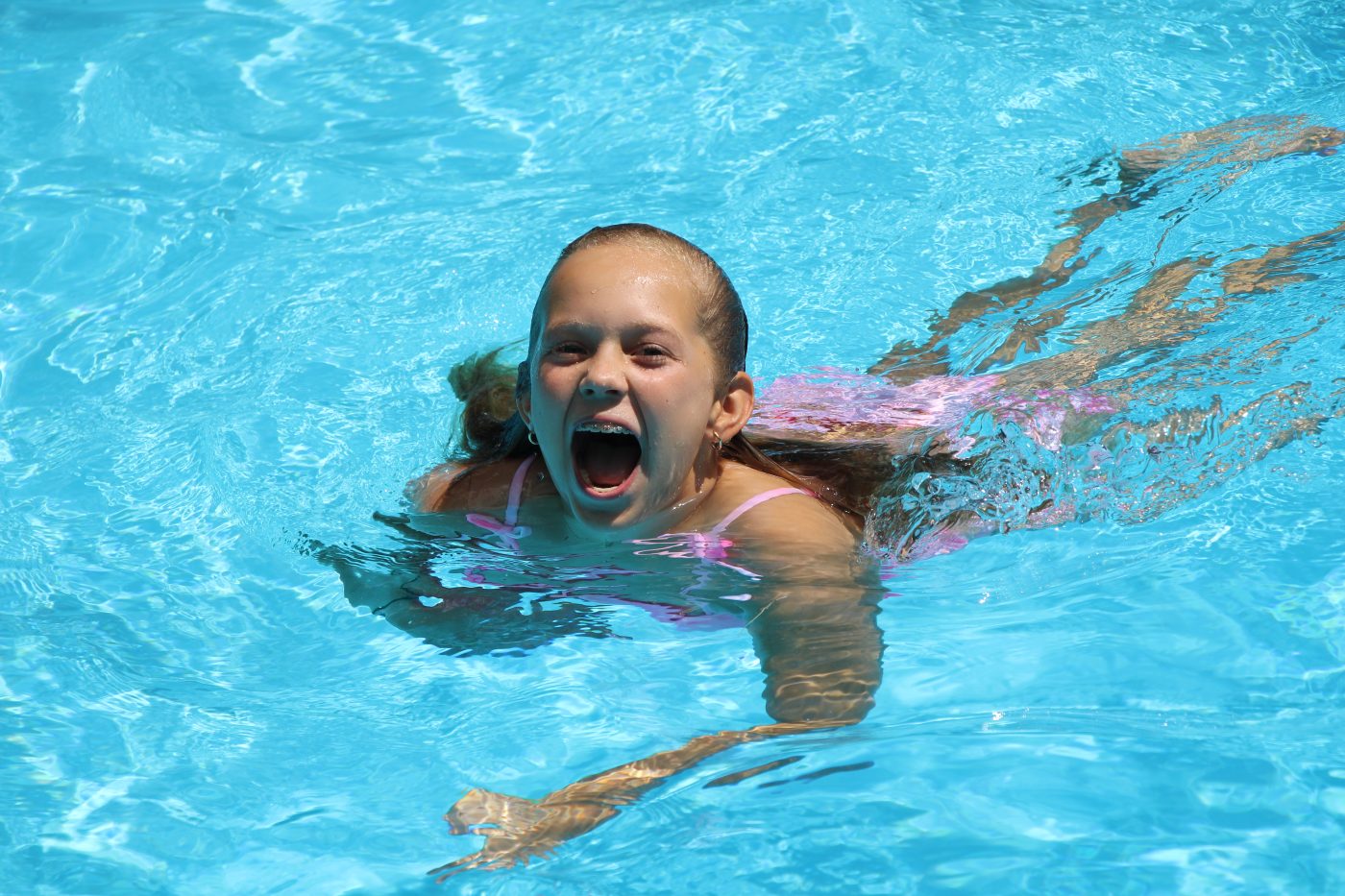 Team Sports
Today at team sports the girls came down and played some volleyball.
Rookies: Susana's Super Sassy Ladies beat Donut Dominators, MVP: Bailey Simpson
HotShots: Material Girls beat Bowl Cuts, MVP: Martha Westercomb
JV: Piper's Precious Pickles beat Chad's Air Force Ones, MVP: Avery Pugh
Varsity: Goated Frat Boys beat #JulieCarey, MVP: Bea Wiggins and Claire Pollitt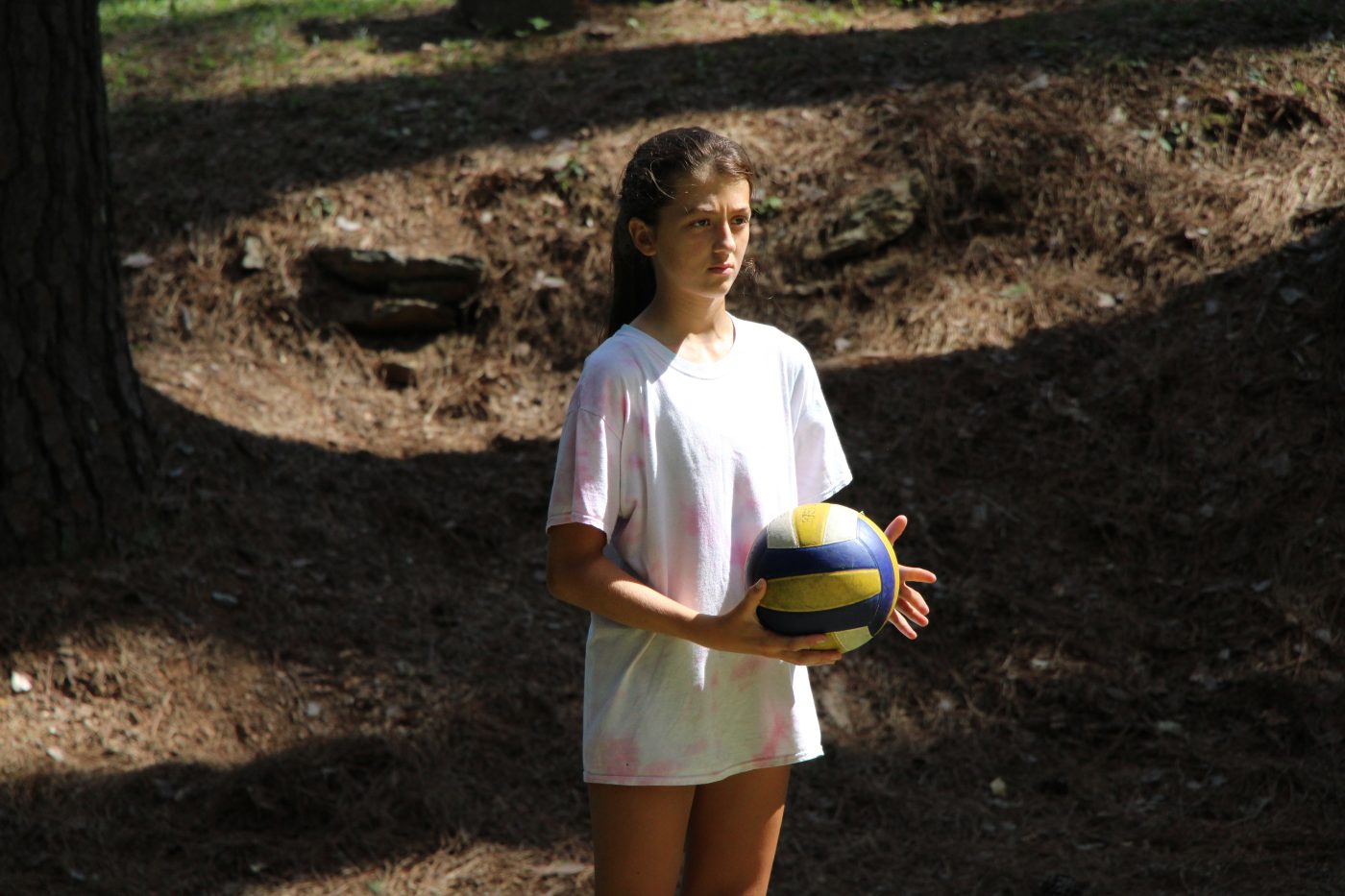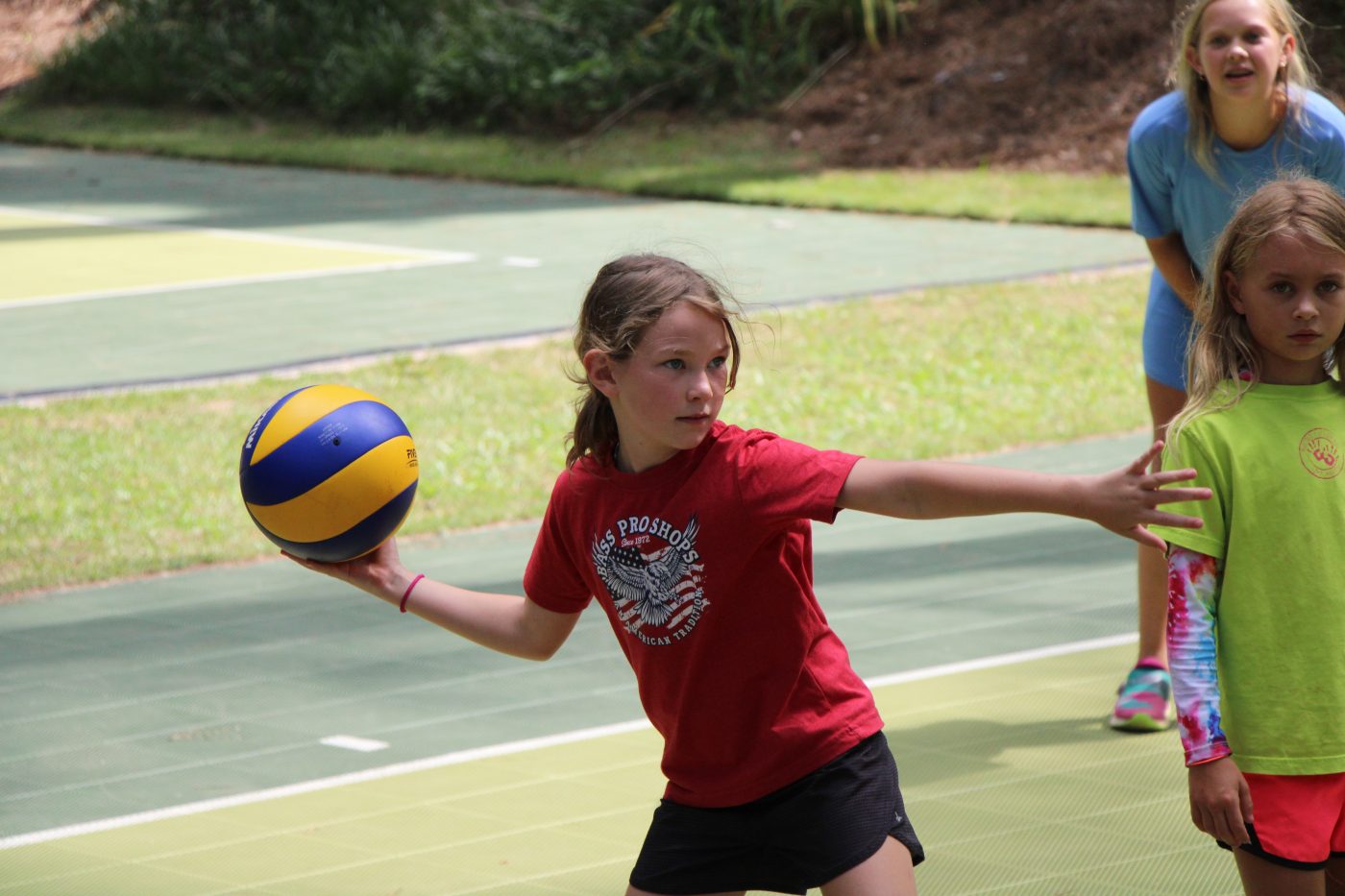 Fun and Games
Today at Fun and Games the girls went down to the Joust and the Bull!
Rookies: Longest Riders - Addy Gomez (1:13)
Hotshots: Longest Riders - Louisa Osorio and Lilly Anderson (1:16)
JV: Longest Riders - Abigail Anderson (2:09)
Varsity: Longest Riders - Evelyn Bare (1:15)

Rata Tata Rata Tata Win A Big Ole Cowboy Hatta: Lily Smith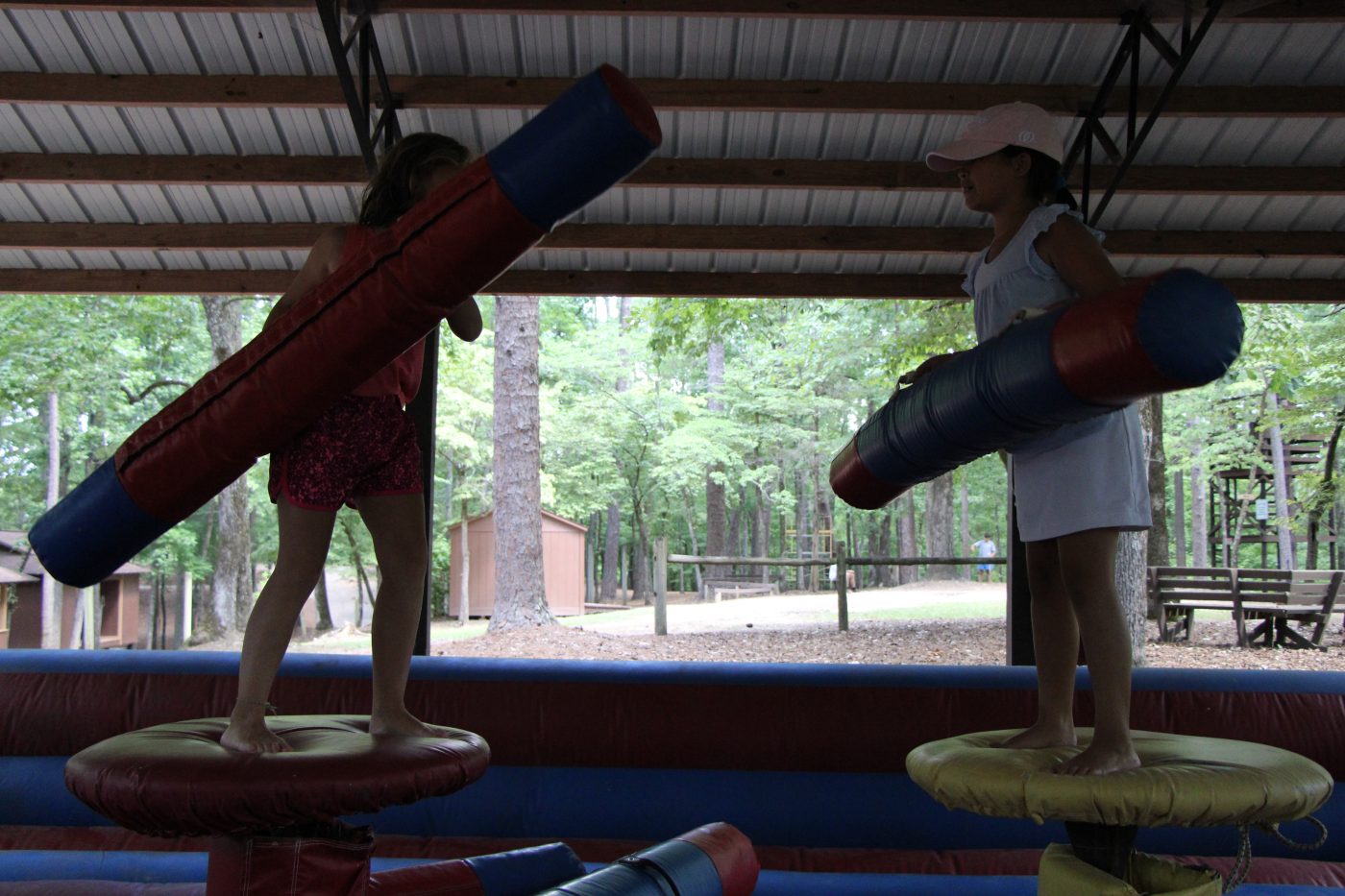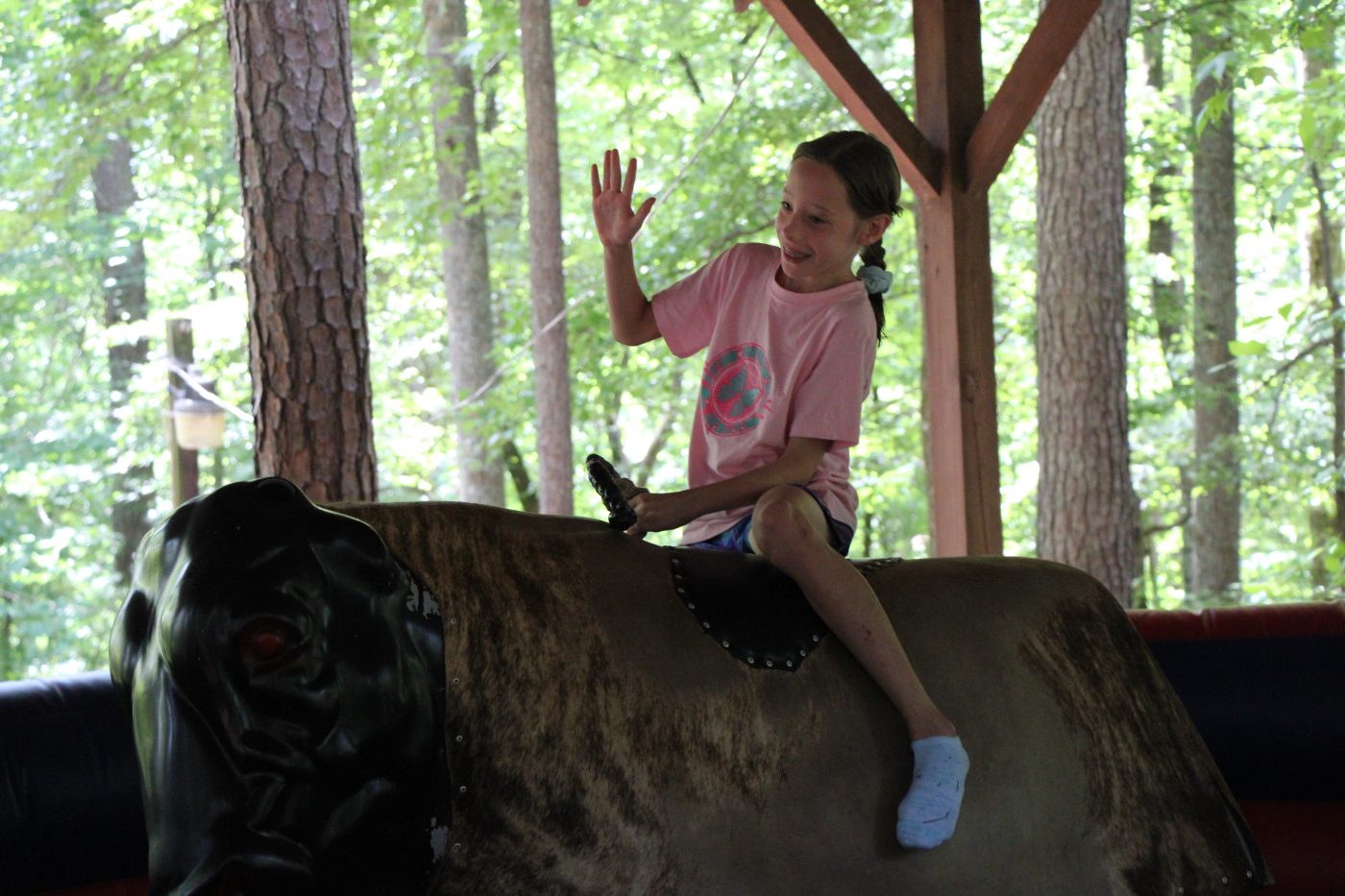 Electives
Boy's Fishing
Today the boys went down to the Camp Mac Fishing Hole, and Evan Summers caught four fish and Henry Swann caught two!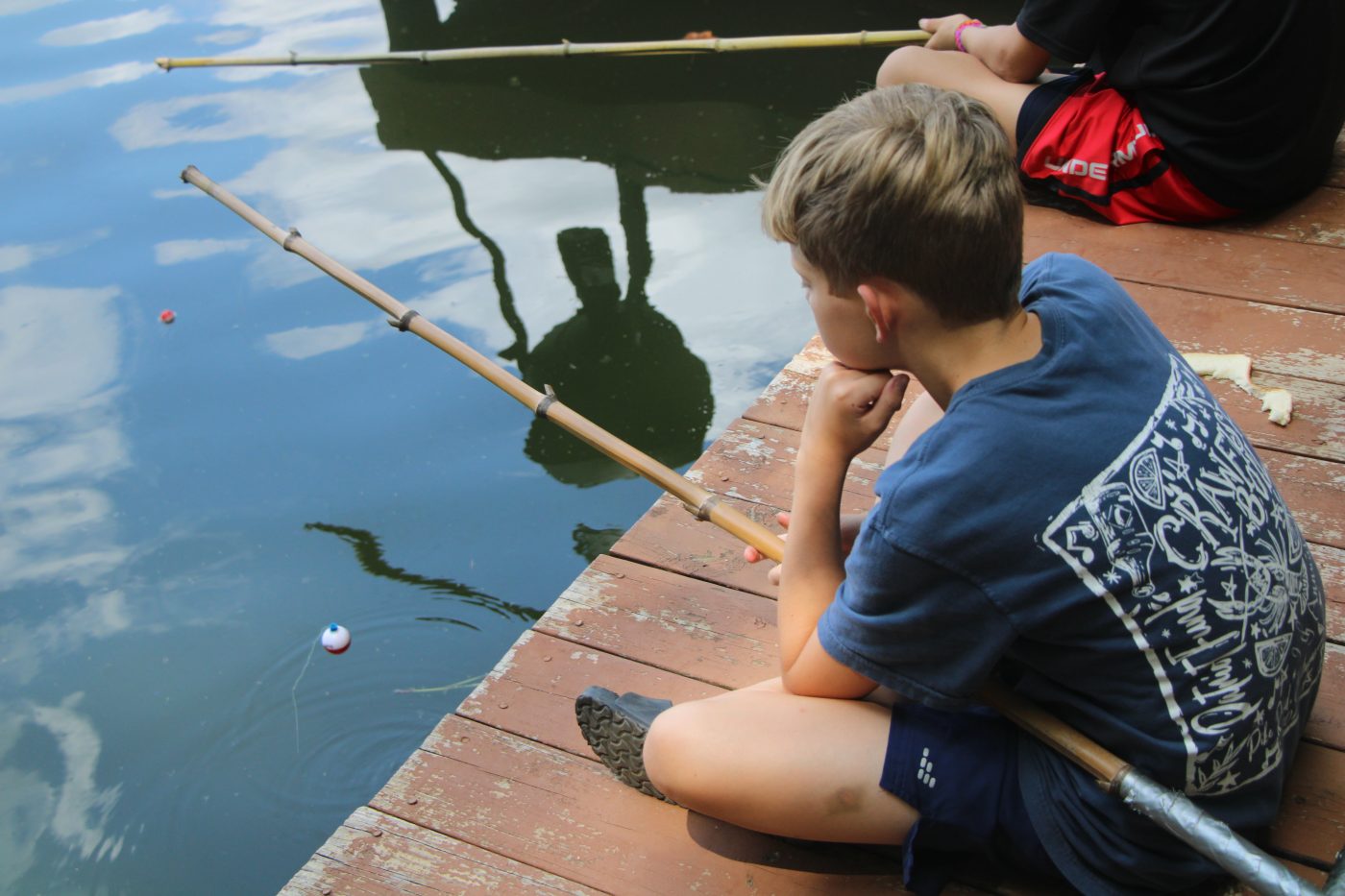 League Games
On the slick court one Lizzie's Little Ladies attacked Grace's Goated Girlies. From the Ladies, Parker Smith was an intense player and from the Girlies Maggie Gribbin played like a real GOAT

Inside the Camp Mac Gym, AE's eliminators played Mia's Mighty Munchkins in an amazing game of Bombardment where Mia's Might Munchkins dominated the competition. From the Munchkins Alice Whitten played like a young Brady Meadows, and from the Eliminators Mary Reid Marti played like a young Ashley Tuggle.

On the overgrown, grassy field 1, Sebelle's snakes took the L against Kassidy's Crazy Cat Ladies. From the Ladies, Carley Summer clawed the competition, and from the snakes, Emma Jane Neil played superb.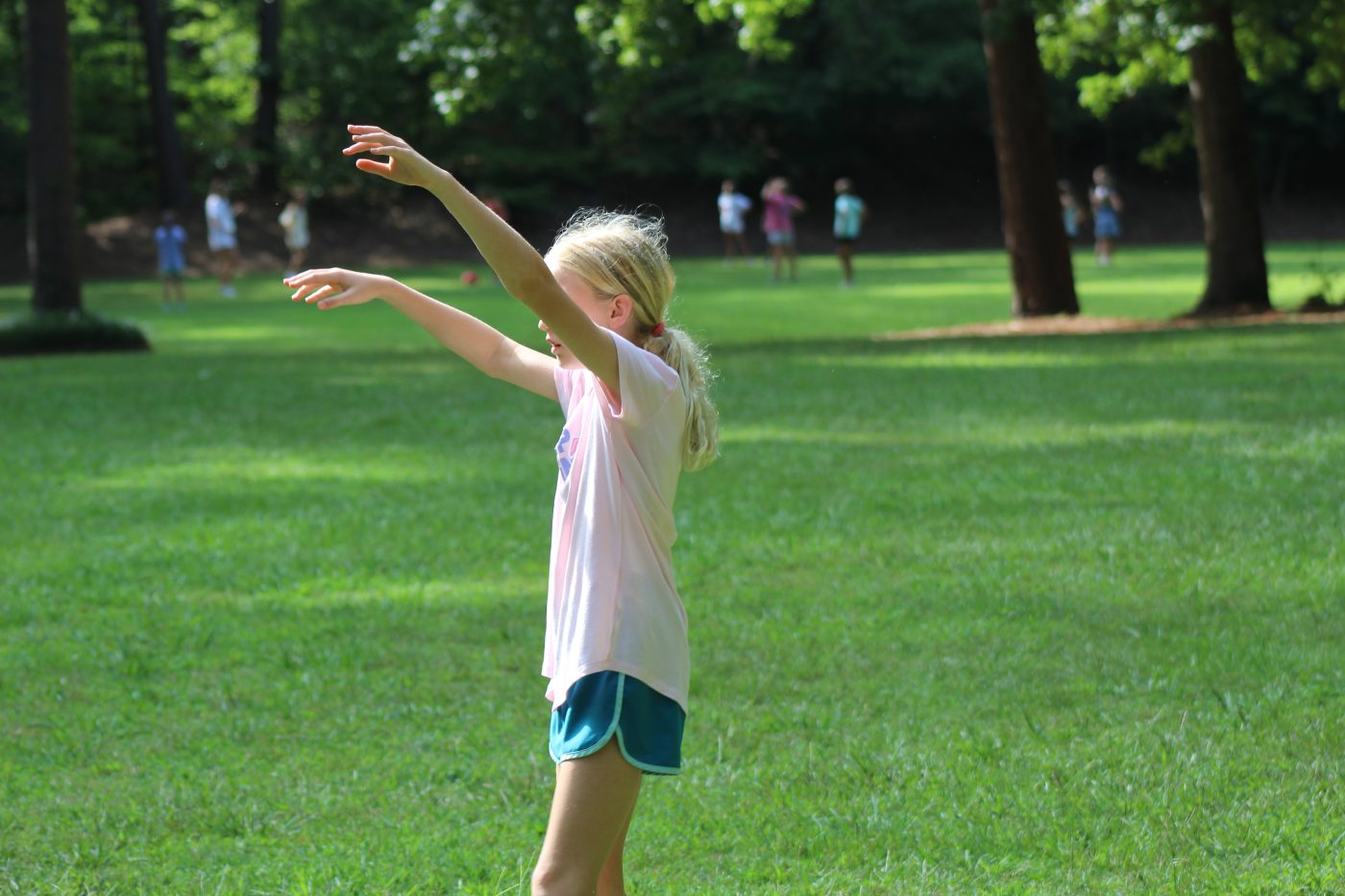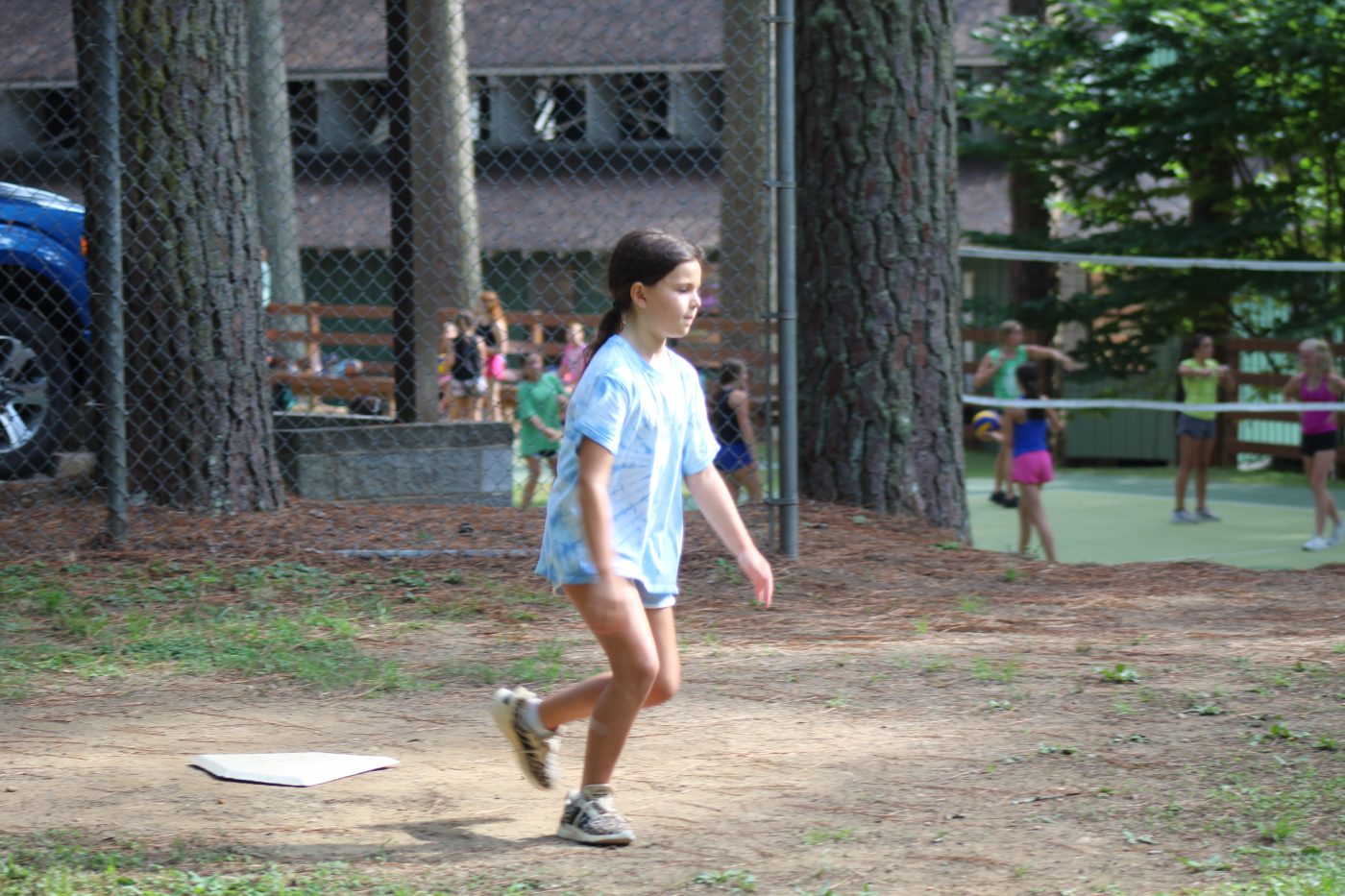 Far away on the buggy field 2, Mary Carters Croc wearing Crocodiles took the dub against Sarah's Inskeep on Winning a rad game of softball. From the Crocodiles, Ryleigh Adams played beautifully, and from the Inskeep on Winning Julie Rai Hood played like her shoe game was on point.
On the seriously slippery silly court 2 Layla's leprechauns struck gold against MC's Hammer times. From the leprechauns Kate Bakken played like a boss, and from the hammer times Ellie Gribbin played amazingly.
From the Dining Hall For Breakfast, we had bacon, eggs, toast, cereal, and assorted cereals. For lunch, we had hamburgers, french fries, cookies, and the option of the salad bar. And to end the day, Chicken Alfrado, garlic toast, and brownies.
Tonight for Night Rec...
The Juniors had tall tales, and the seniors had bombardment!