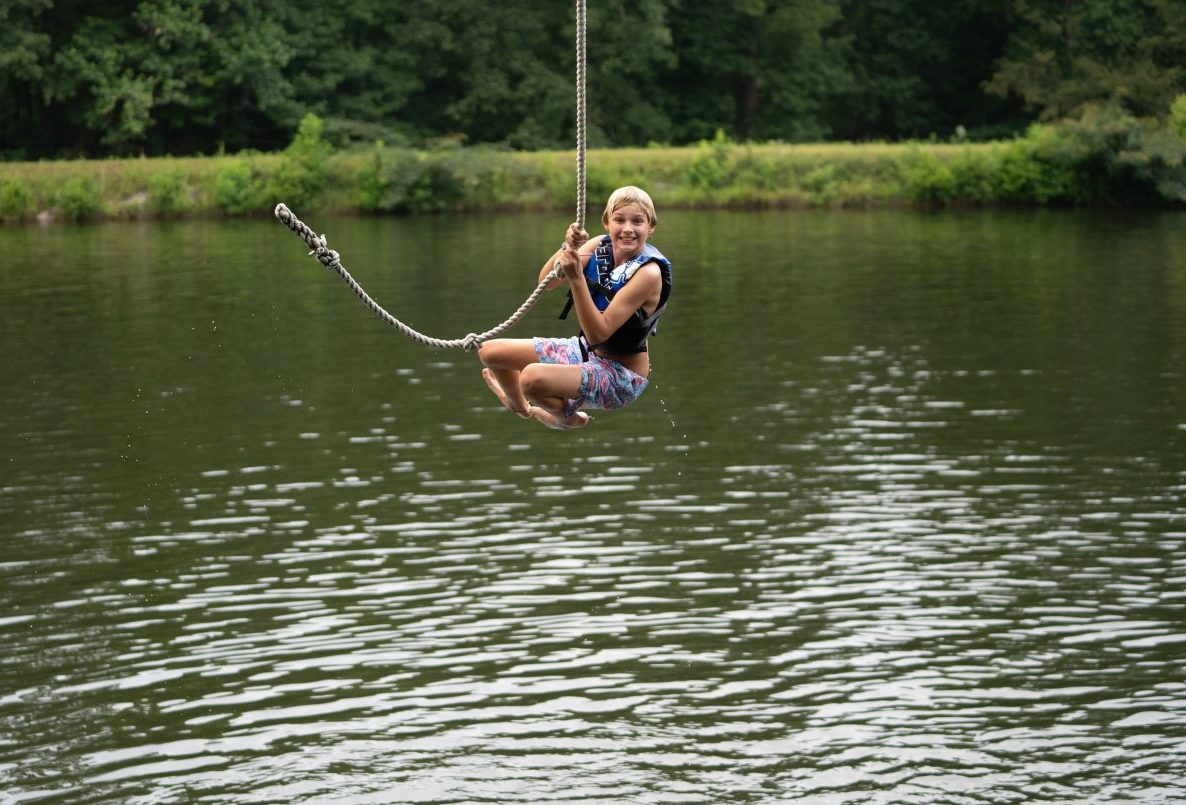 Morning Activities
Riflery
Today at Riflery, we had the girls shooting some impressive scores.
Catherine Stubbs - 29
Lucy Longo - 28
Marley McKinney - 37
Maggie Gribbin - 26
Olivia Iverson - 26
Liv Cowart - 35, 28
Louise Williams - 37
Izzy Lackey - 32
Kate Coleman - 26
Amelia Lacy - 39
Lulu Gribbin - 43
Victoria Rizk - 30, 36
Riley Adams - 29
Helen Ann Coale - 29
Cadence Harvey - 28, 35
Virginia Bell - 27
Ada Morton - 26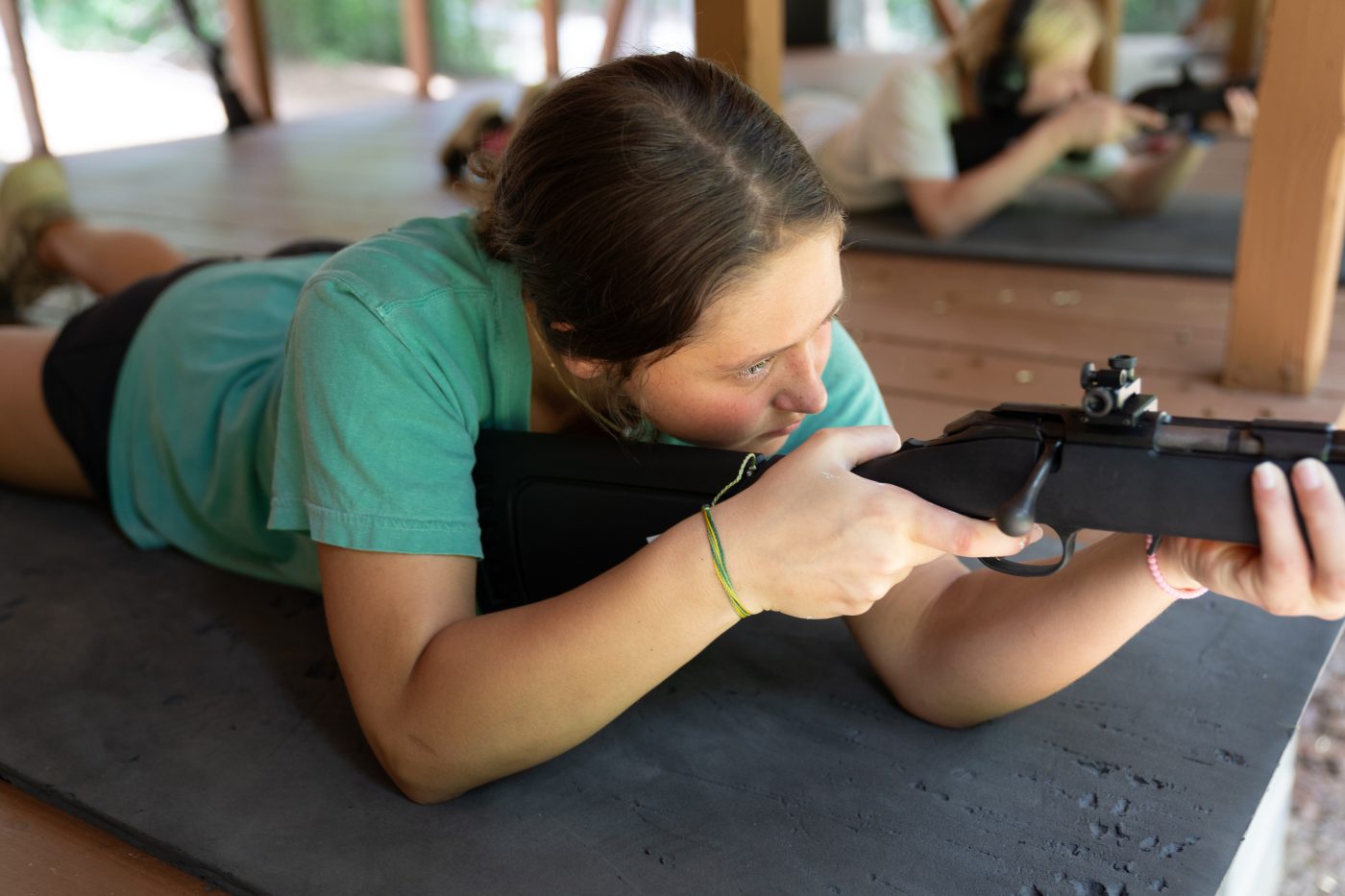 Skiing
Today at Lower Lake Skiing, we had a few First Time Skiers as well as sims boys passing off classes. Henry Muscat passed off 3rd Class Skiing and William Mitchell passed off 2nd Class Kneeboarding. We also had three boys get up on skis for the first time and ride around the lake and they were Reid Mcelheny, Peyton Davis, and Ham Sosebee.

Today at Upper Lake, we had also had 1 First Time Skier and a lot of kids passing off classes. Hayden Wood, Henry Swann, and Berkeley King all passed off 3rd Class Kneeboarding. Joseph Rhodes passed off 3rd Class Wakeboarding. Guy Bradley passed off 1st Class Wakeboarding. Walker Jordan passed off 3rd Class Skiing. And last but certainly not least, Charlie Abenoja got up on skis for the first time today!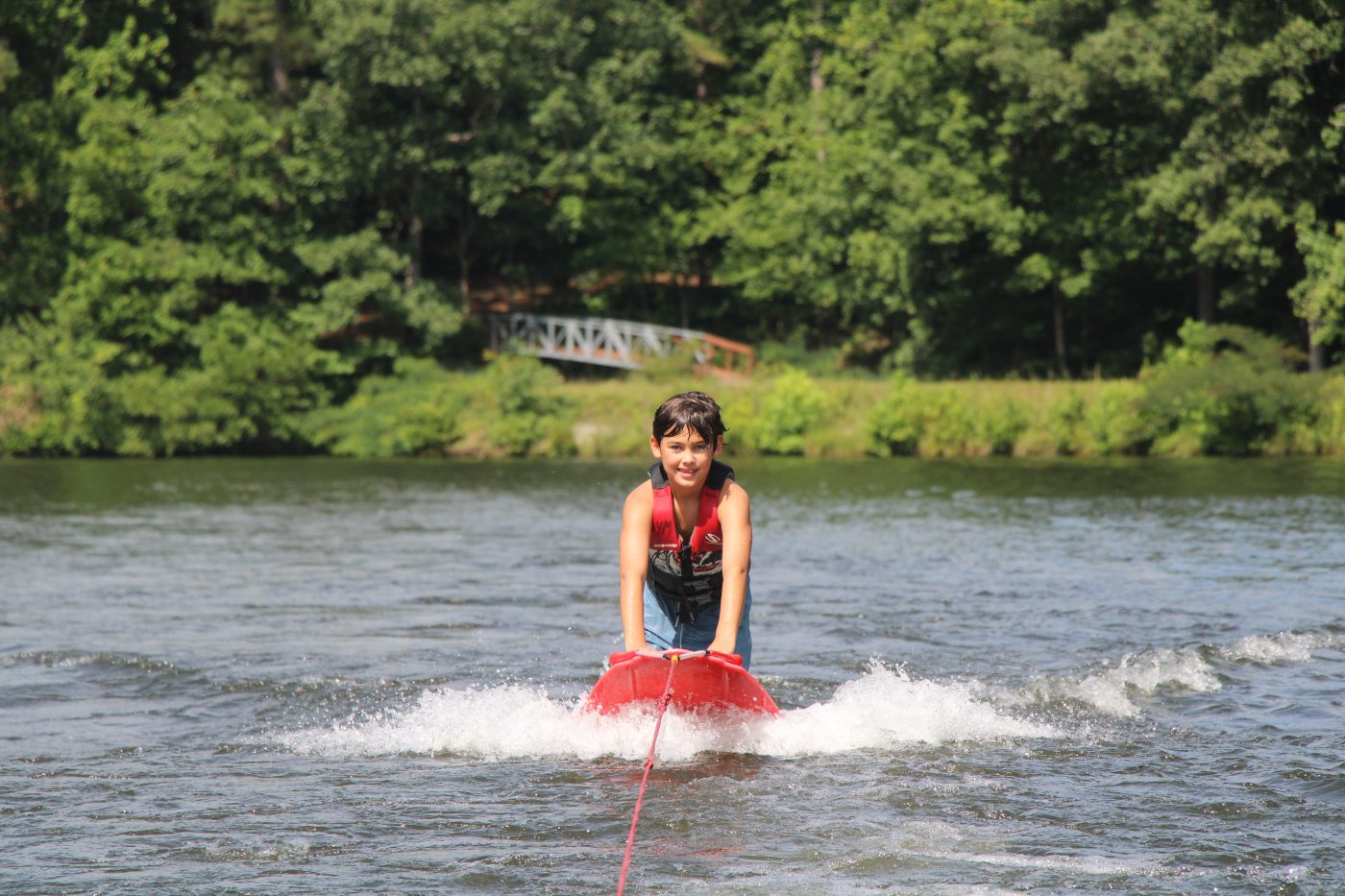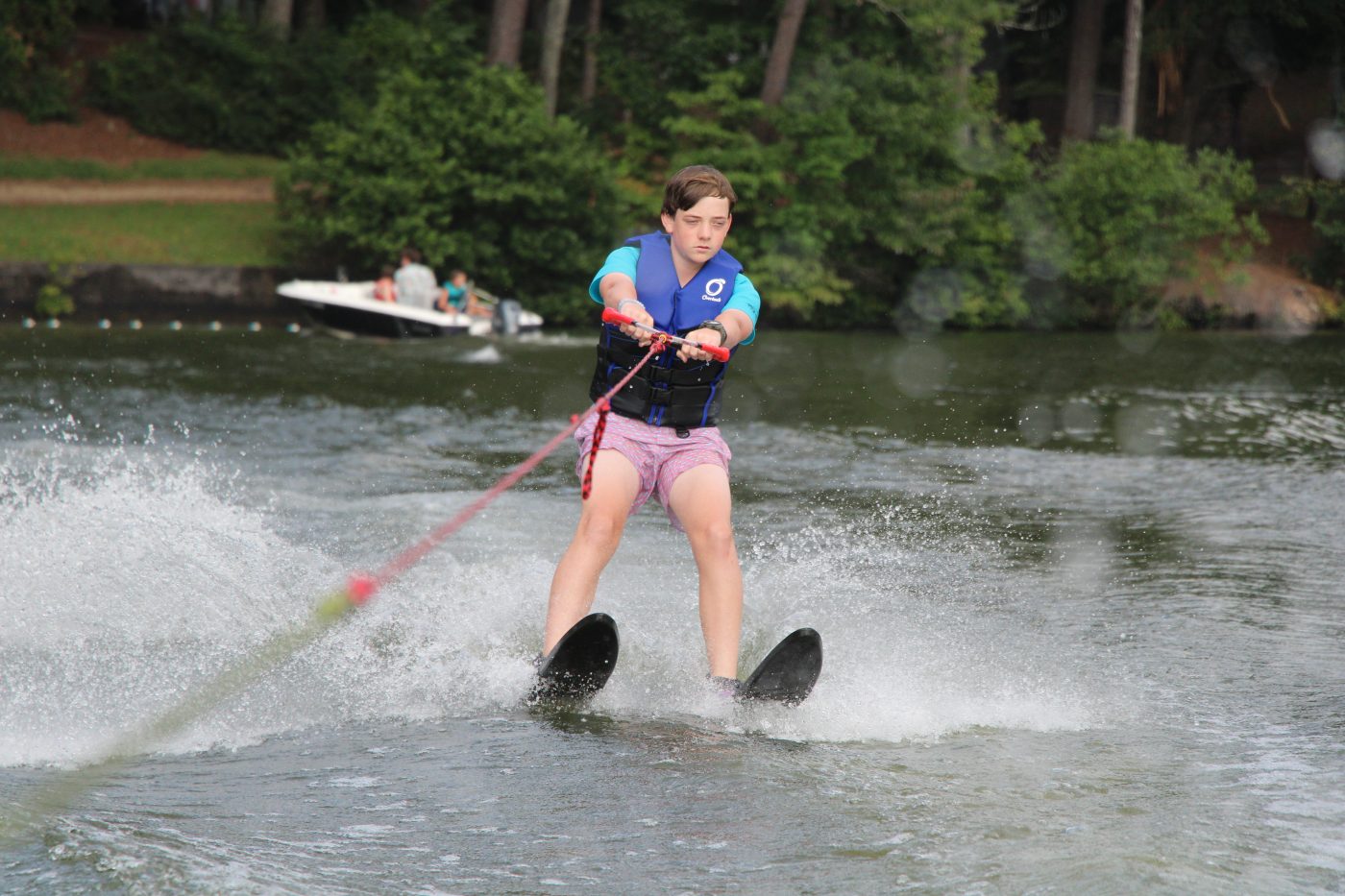 Swimming
Today at Swimming, we played a game of Rat, Rabbit Raccoon with the Rookies and Harvey Lynch won. JV had a treading water competition and John Weiss and Thomas Weiss won. With Varsity, we had an Australian Relay Race and Chippy's team won.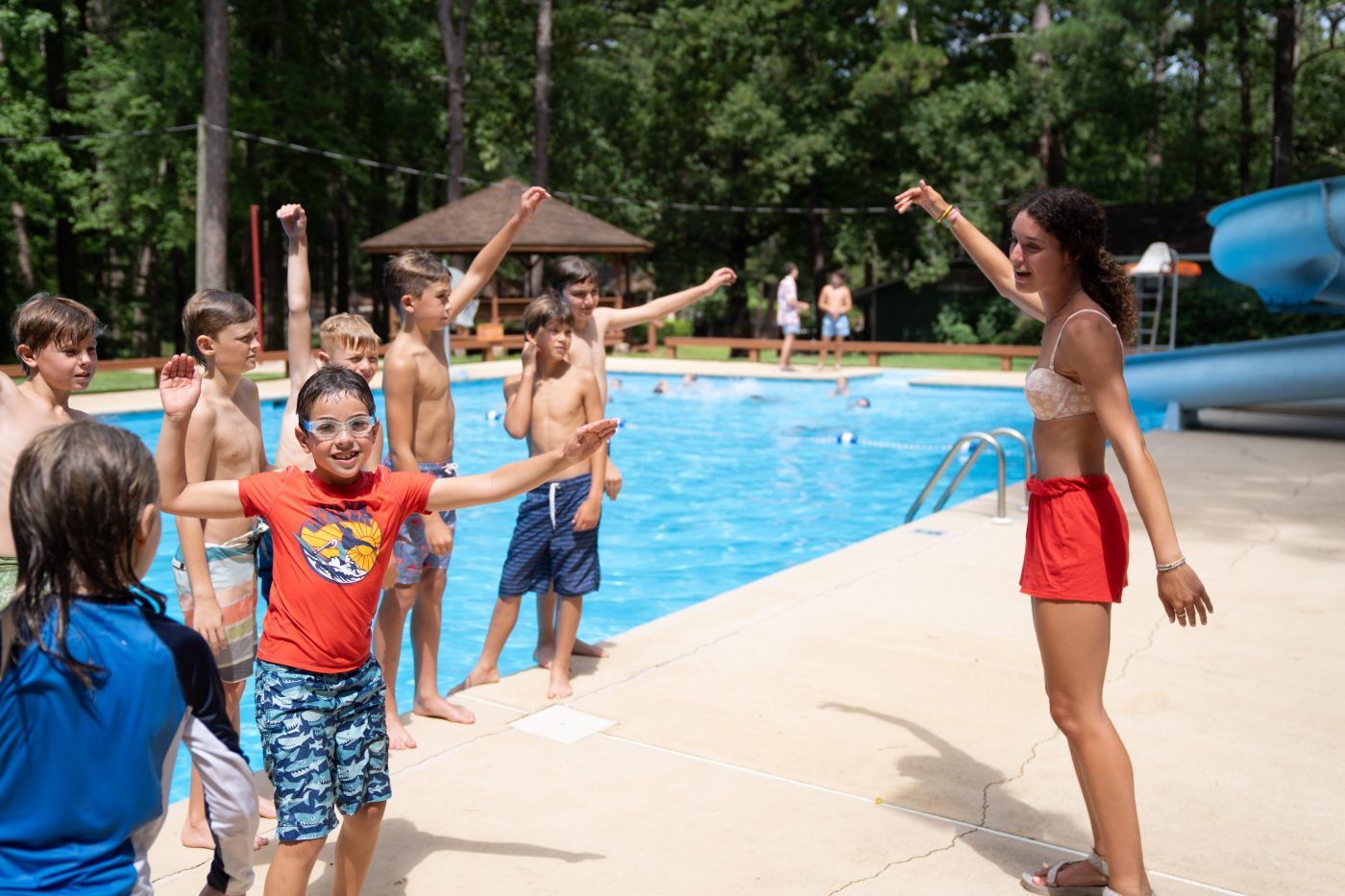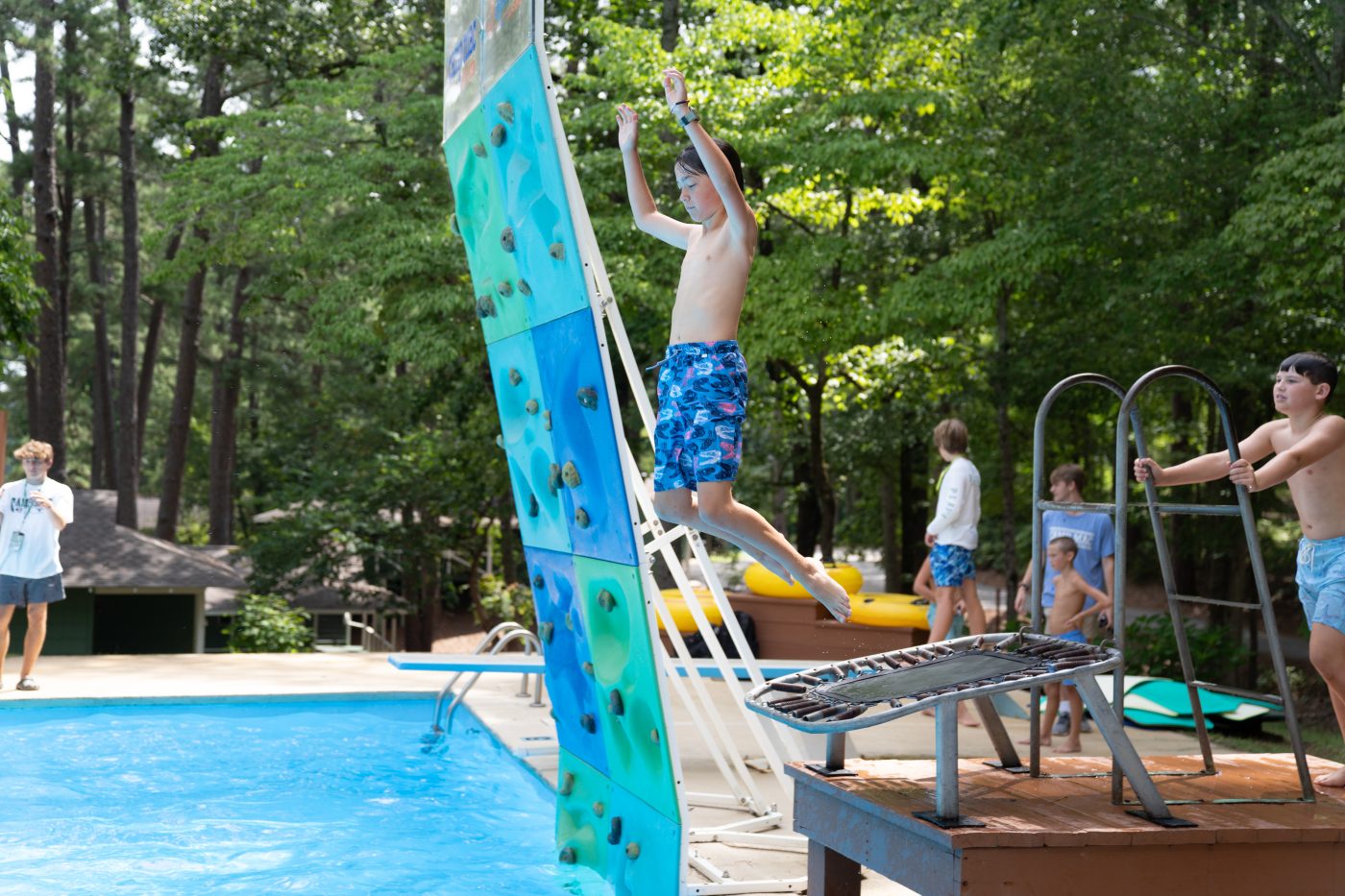 Fun and Games
Today at Fun and Games, the boys came down and we played some Sprouts. With the Hotshots, the MVP was Grayson Smith. From Varsity, the MVP was Philip Move. From the Rookies, Camper Lavender was the MVP. And lastly, Lee Miller was the MVP in JV.

The winner of the "ratta-tatta-ratta-tatta win a big ole cowboy hatta" was Colman Klecker!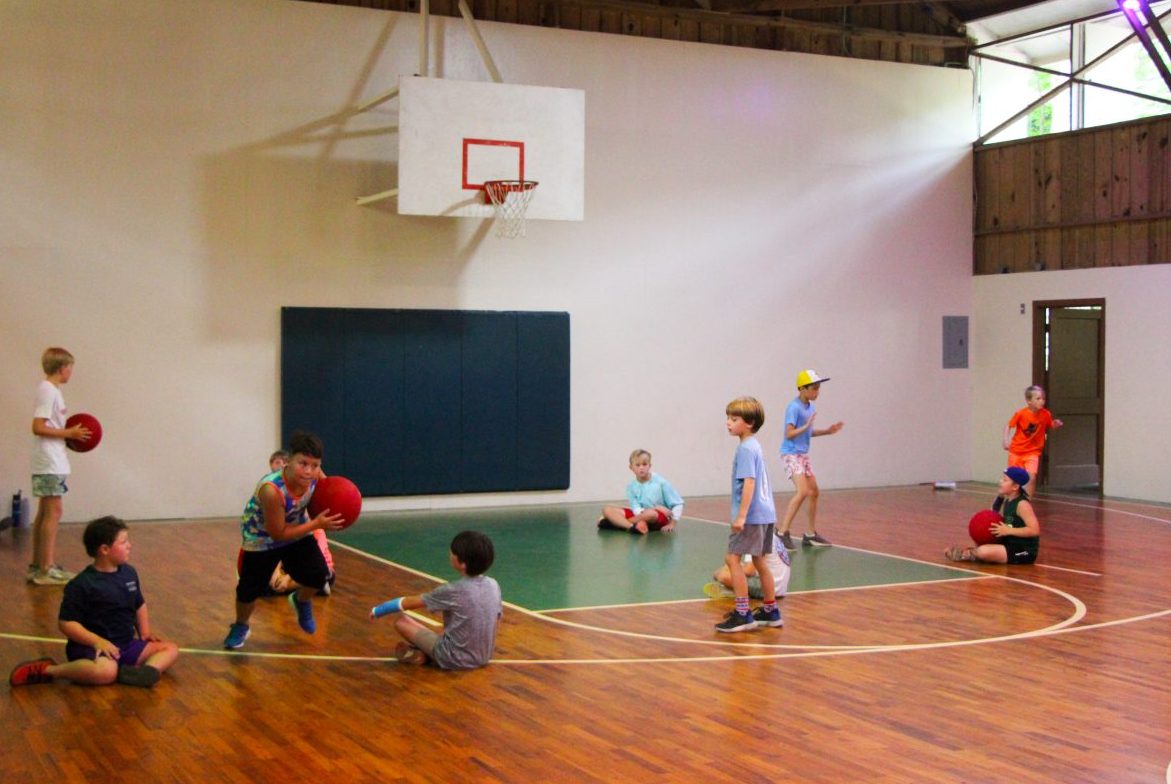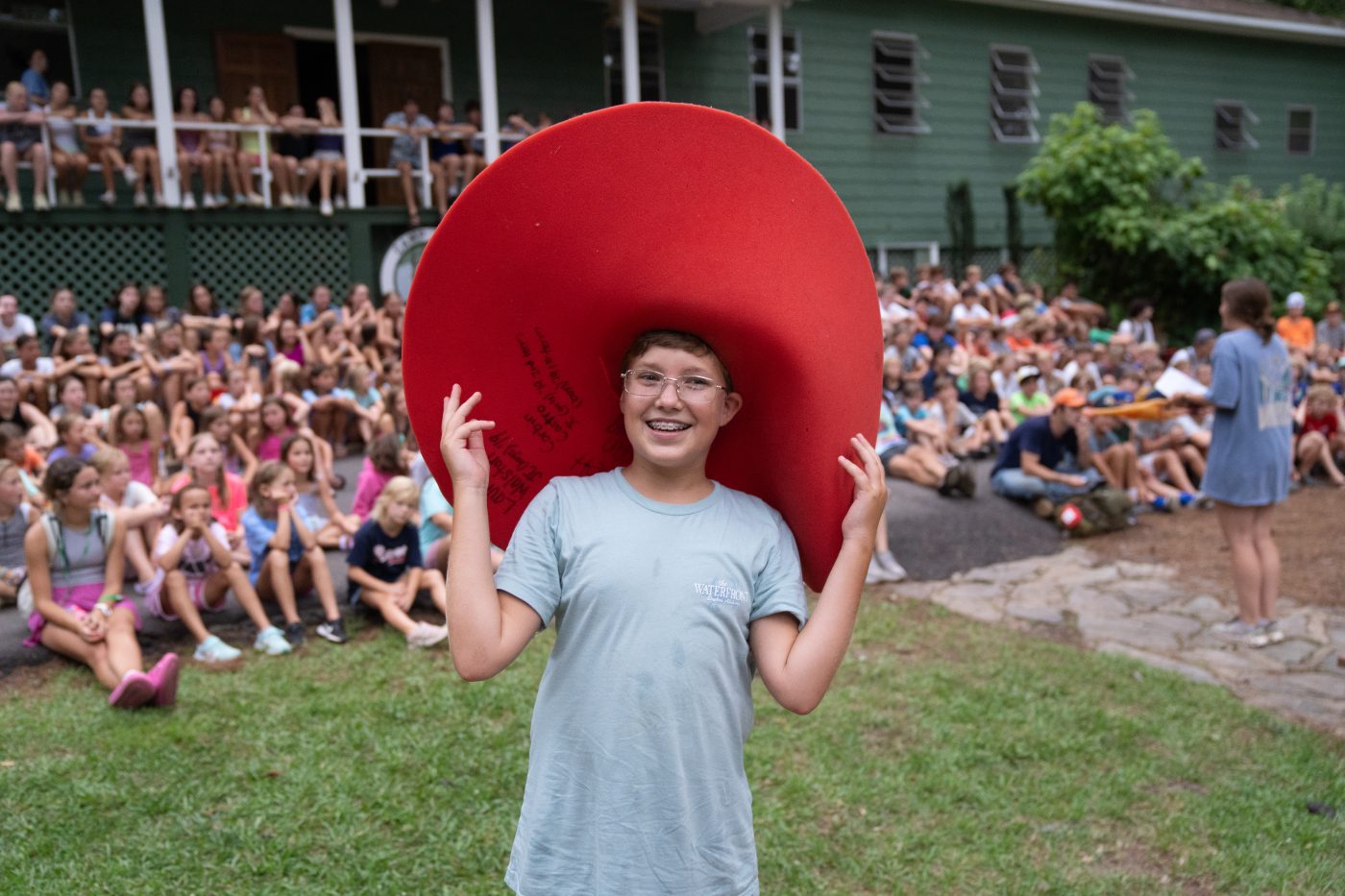 Team Sports
Today at Team Sports we played some Barnyard Bonanza with the boys and we had a blast. In 1st period with JV, the Red team won. In 2nd period with the Hotshots, the Green Team won. In 3rd period with Varsity, the Blue Team won. And lastly, in 4th period with the Rookies, the Green Team won again.

The winner of the "winna winna chicken dinna" was Aaron Boling!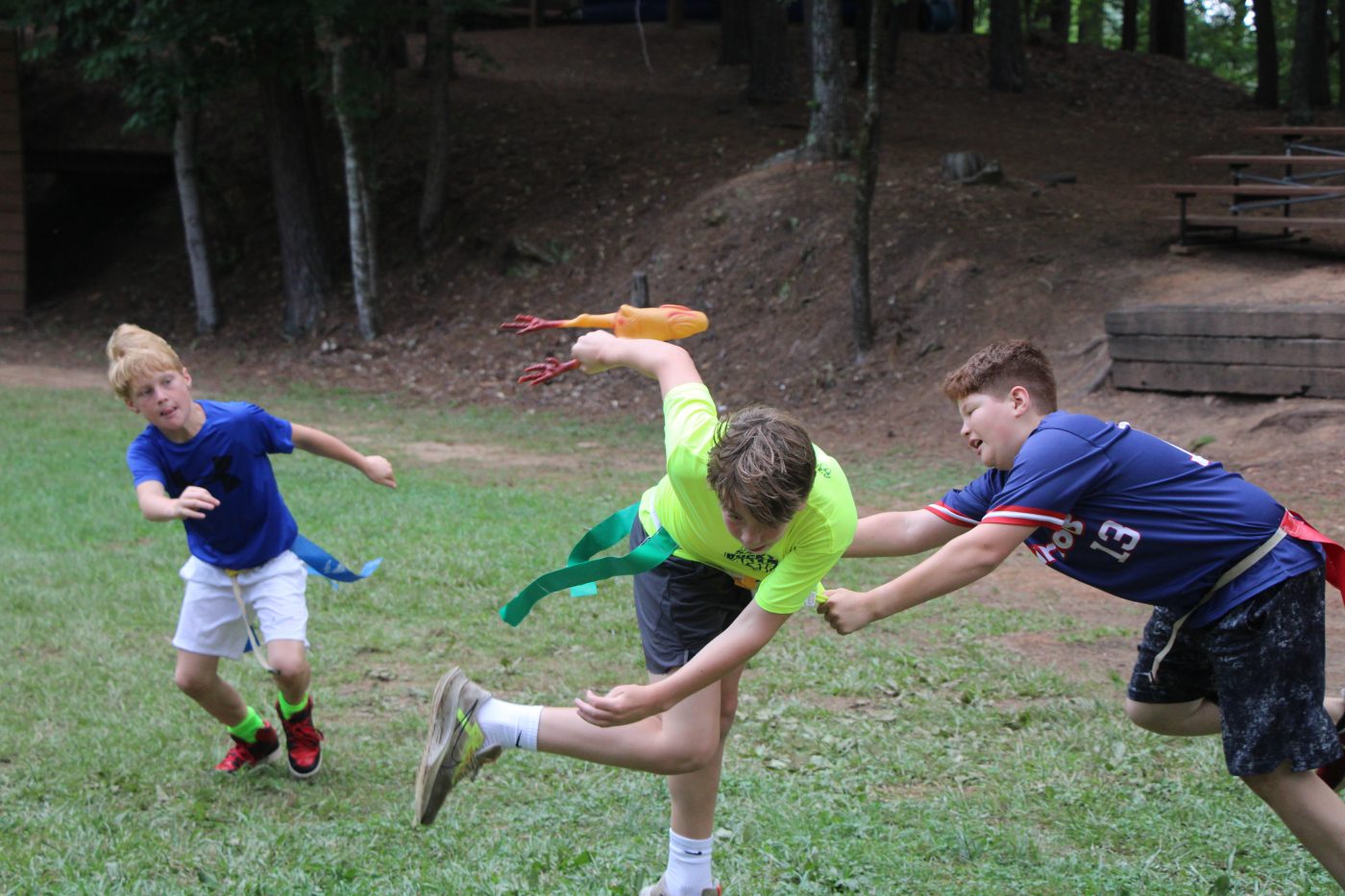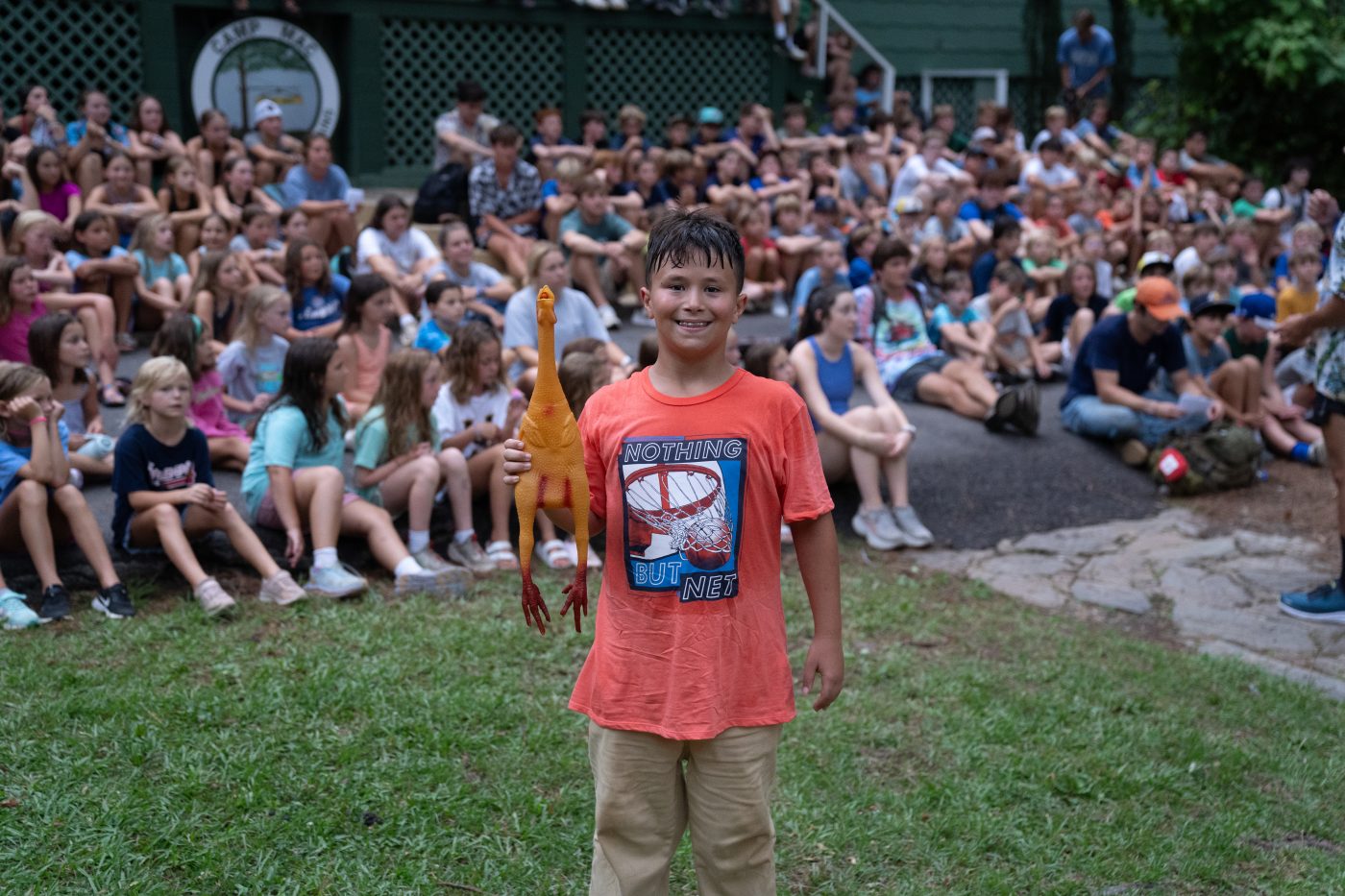 Electives
Bucking Bull
Today during Electives, B-3 came on down to the Bucking Bull to see who could stay on the longest. In 3rd place was Lawrence Lavender with a time of 58.58 seconds. Following very close in 2nd place was Dutch Sparks with a time of 58.99 seconds. And in 1st place with a time of 1 minute and 46.49 seconds was Hamp Ferguson!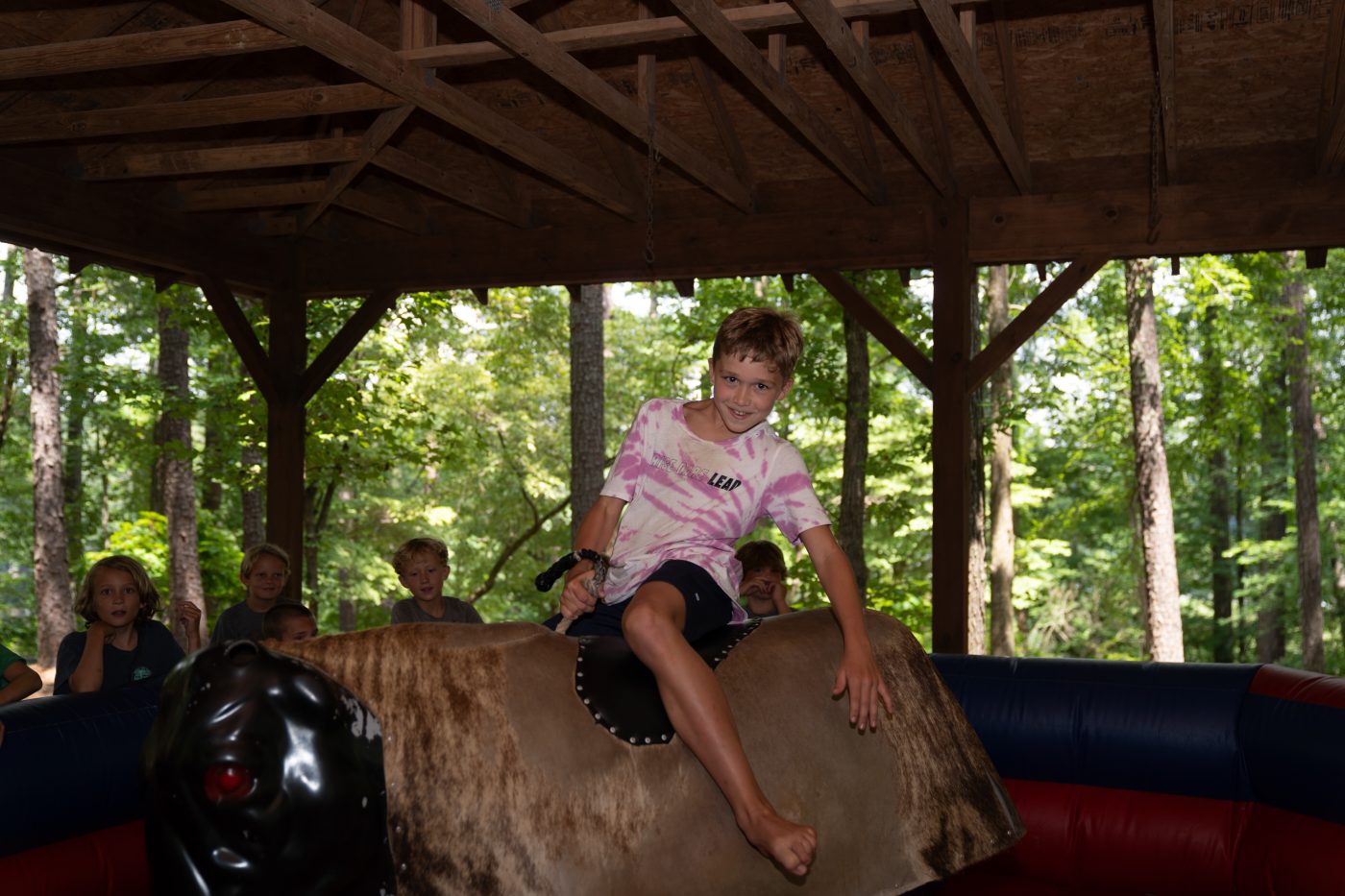 Tramps
Today we had some girls bounced on over to the Camp Mac Trampolines during Electives and Winnie Borman passed off 2nd Class.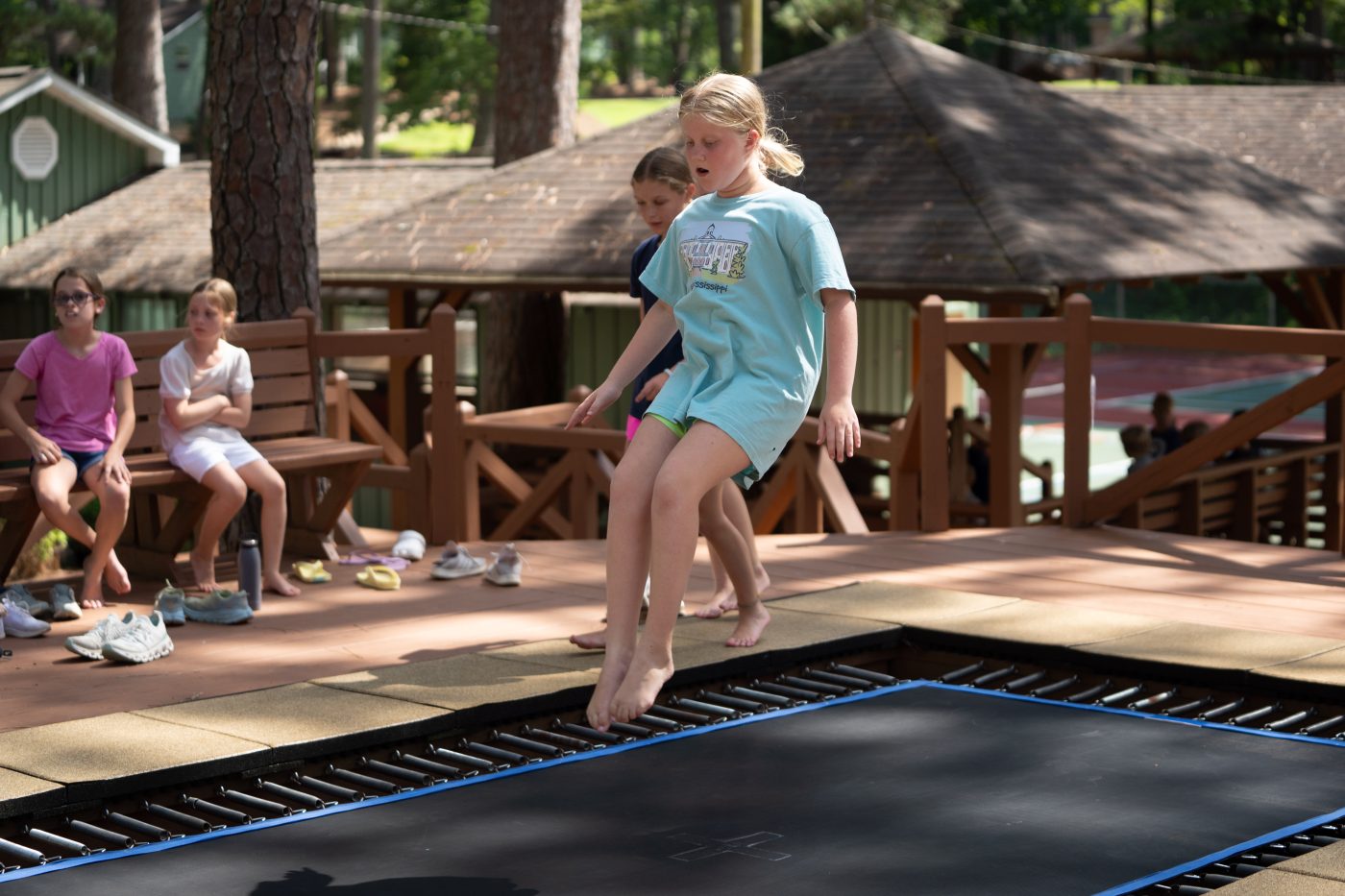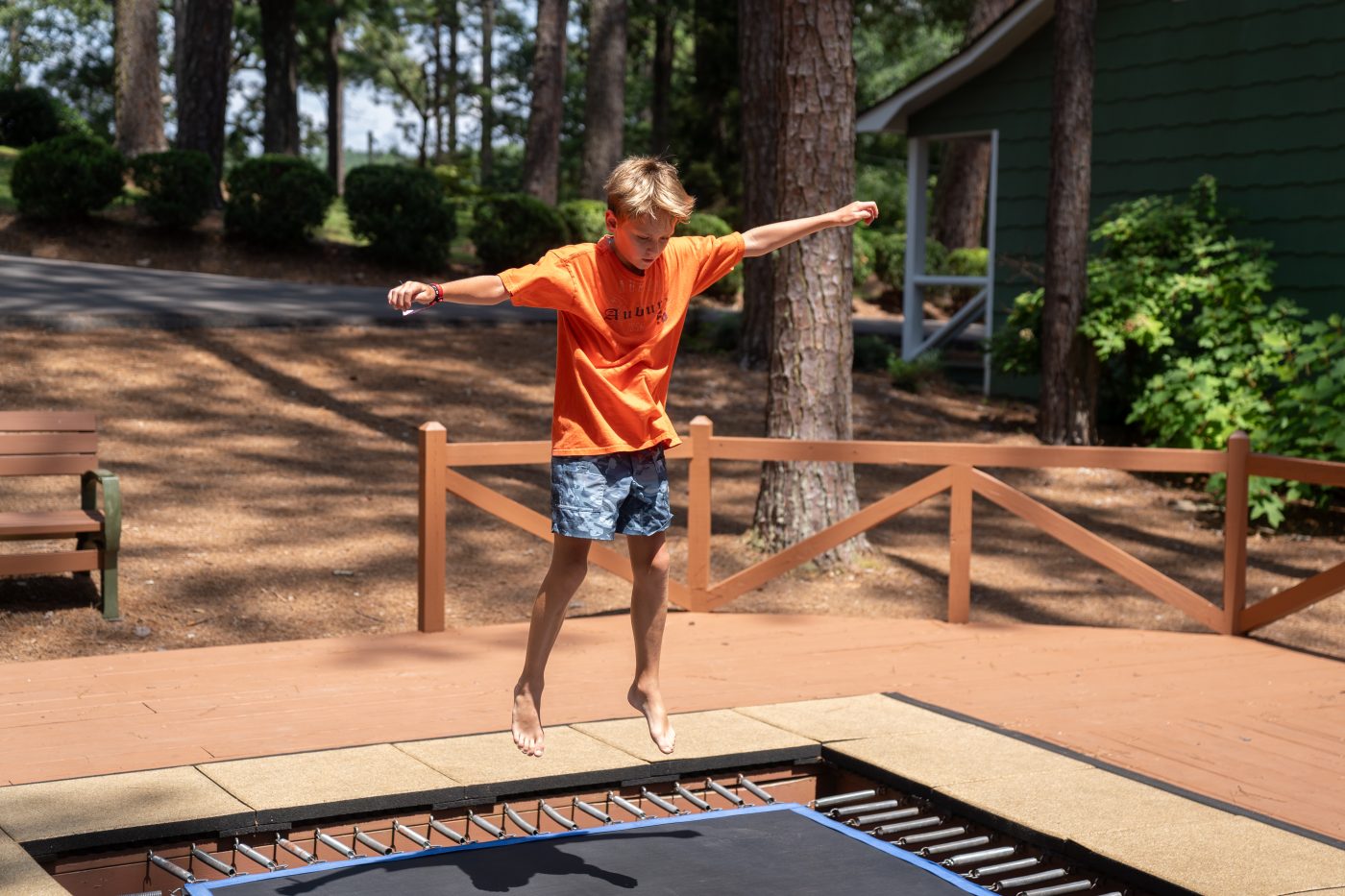 Fishing
Today at Girls Fishing, we had a fantastic time and we caught some big fish. Appie McMurphy caught 2 fish, Hannah Webber caught 1, Rylie Wheeler caught 1, and Parker Bristow caught 1.

At Boys Fishing, we also had a few kids catch fish. Lee Miller and Charlie Abenoja each caught 1 Bream and Webb Bristow caught an 18 inch catfish.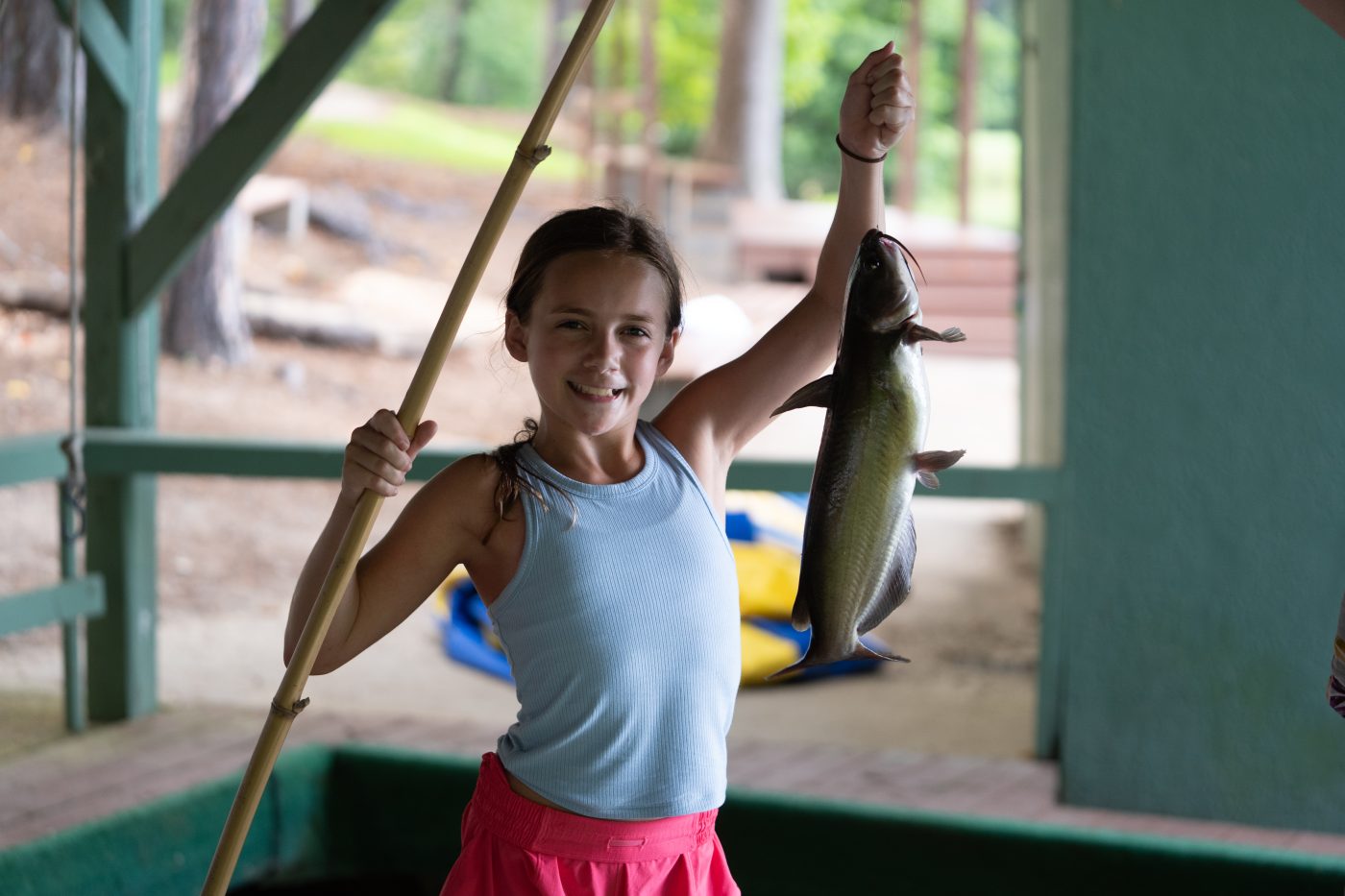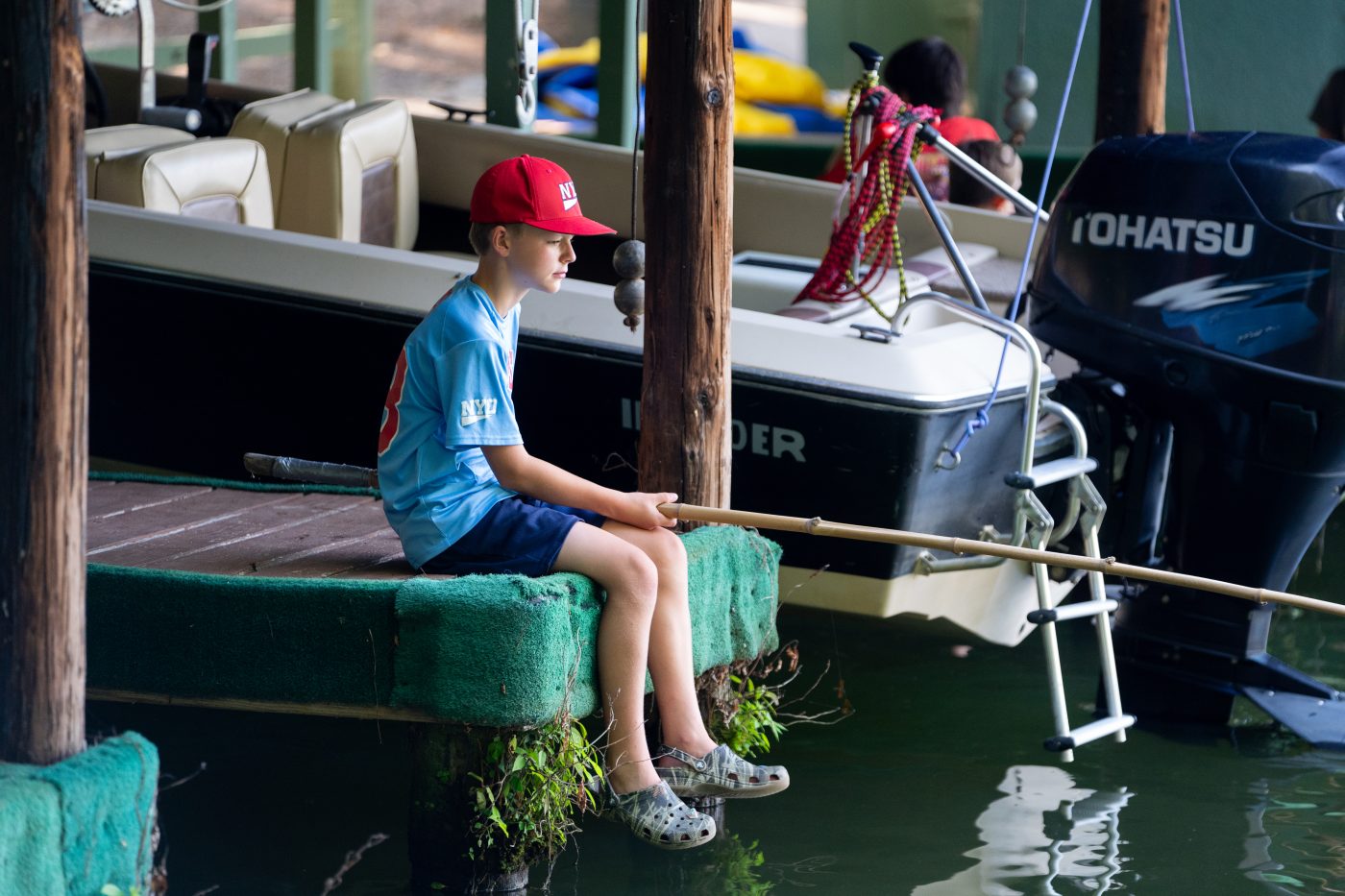 Tennis
Today at Girls Tennis, we played some Cricket in the Cage and our winner was Maggie Gribbin.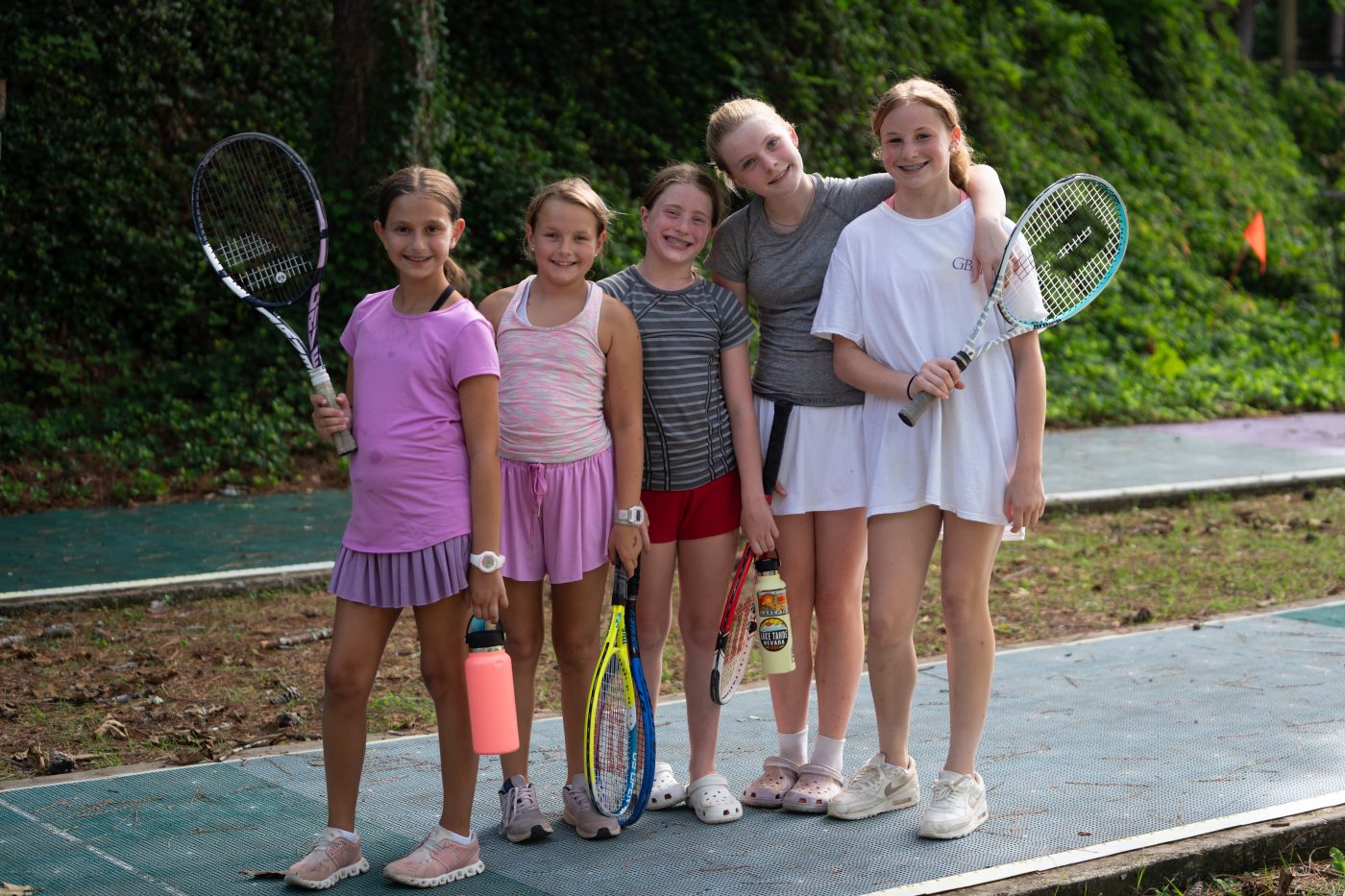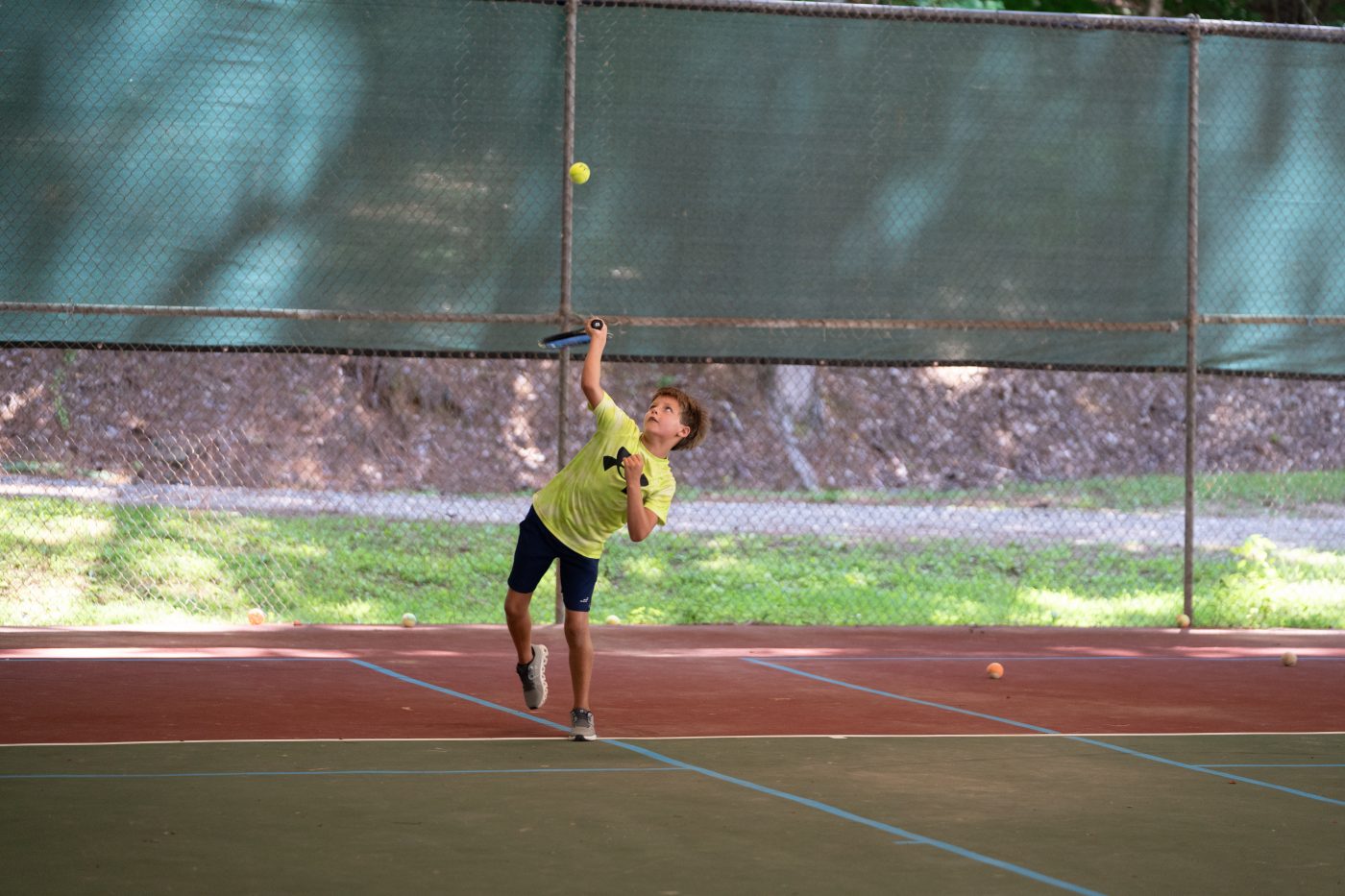 Shooting Sports
Today at Shooting Sports, the girls came down and everyone had a greta time shooting some clays. Scarlett Hale hit 5, Herin Tate hit 2, Avery Pugh hit 1, Kate Coleman hit 13, Amelia Lacy hit 12, Lulu Gribbin hit 14, and Ellie Gribbin hit 9. Our Qualifiers for the Camp Mac Shootout were Ellie Gribbin and Amelia Lacy.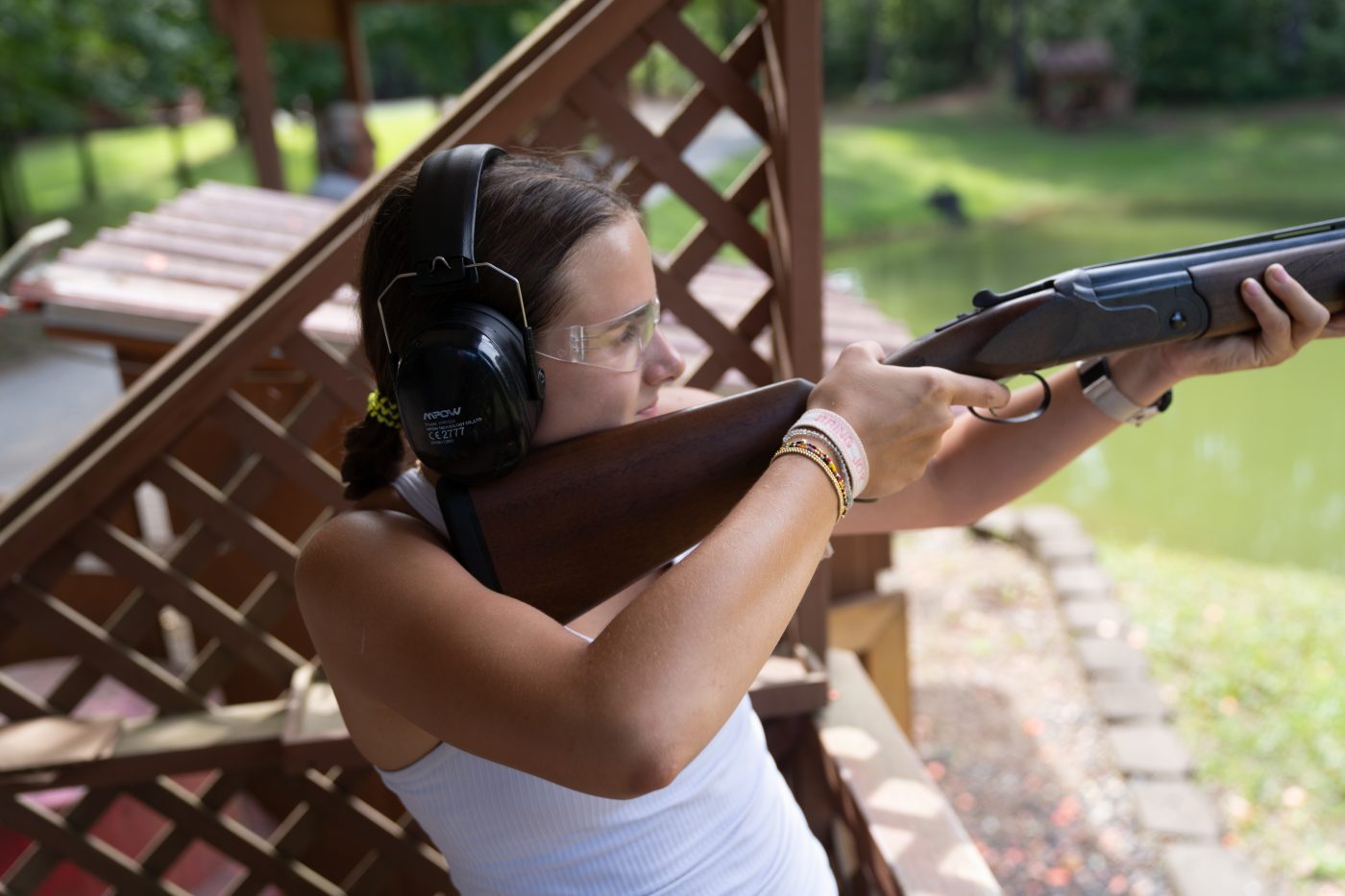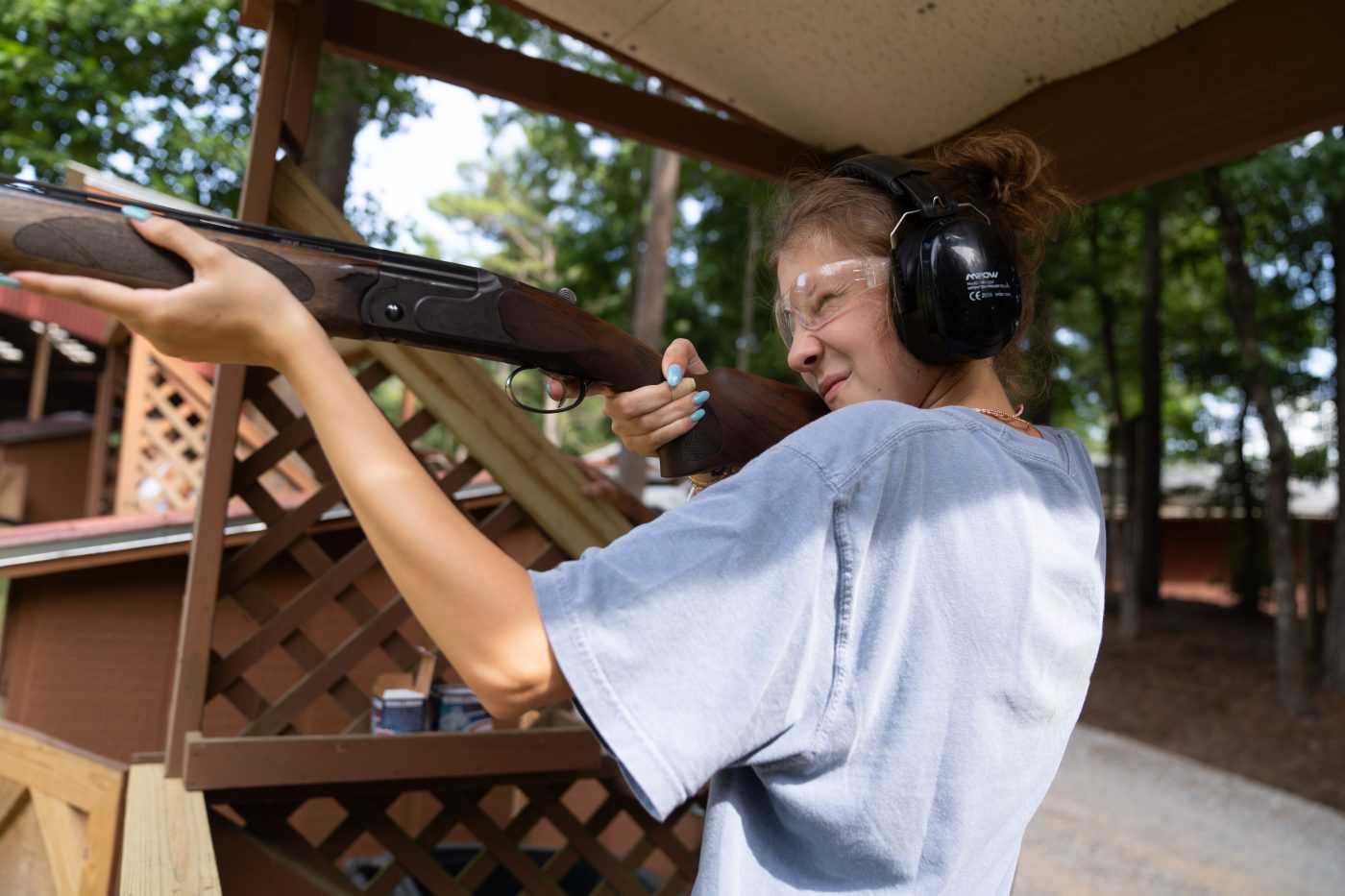 Cabin Time
Fishing
Today for Cabin Time, B-5 came on down to the Old Camp Mac Fishing Hole and we had a couple boys catch some fish. Oliver Kaiser caught 1 fish and Howell Shreiber also caught 1 fish and kissed it.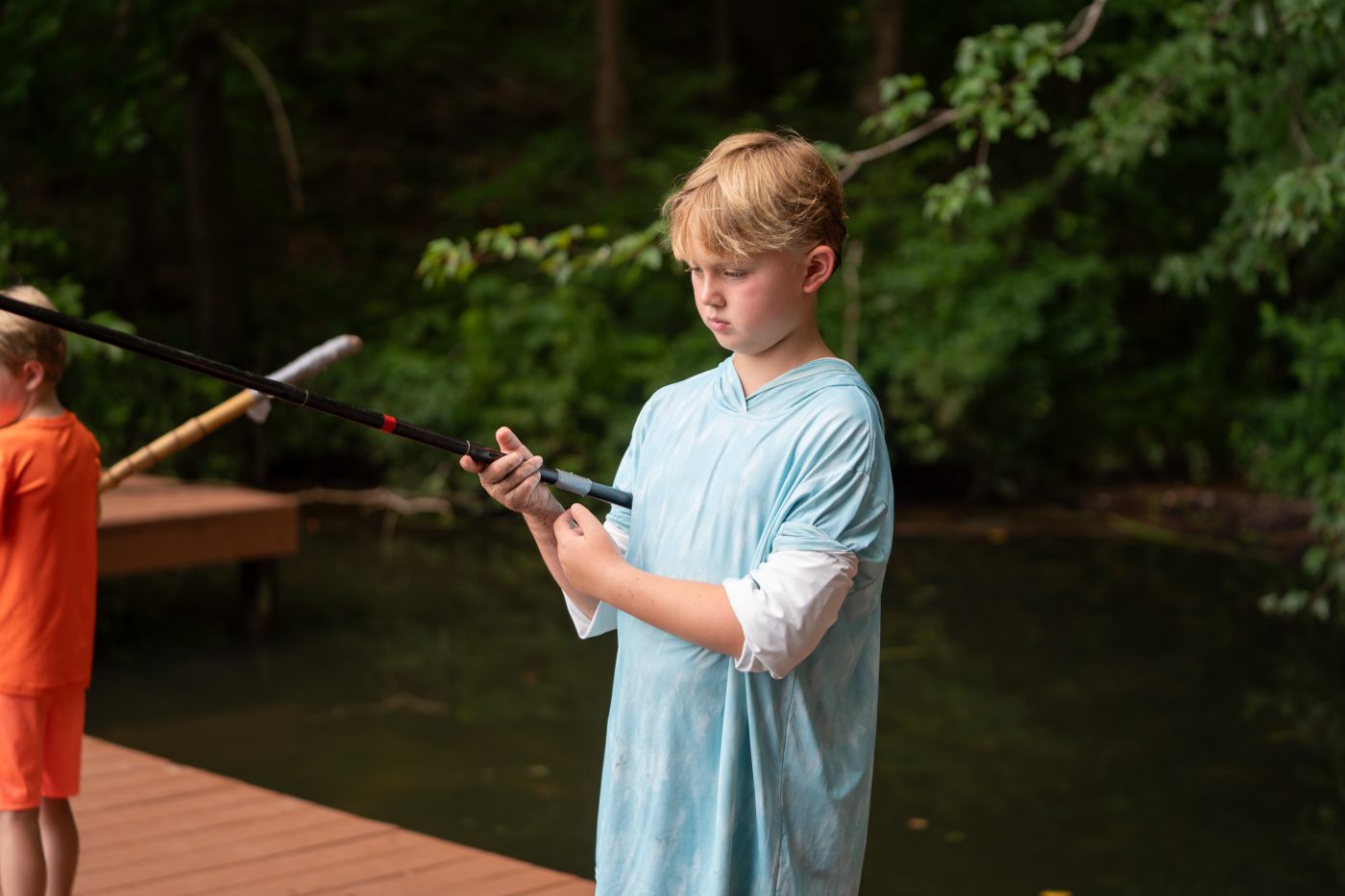 League Games
Today on Court 1, Lizzie's Little Lightning Strikes lit up the competition! From Lizzie's Little Lightning Strikes, Rebecca Tyson played like a young Alice Wilbanks and on Kate's Crazy Cats, Francie Alias played swell.

Today on the Shady Court 2, AE's LEapord Queens took the victory overM Addison's Slay Sisters in a close game of Newcomb. From the Leapord Queens, Martha Morris played like a star. From the Slay Sisters, Perry McMurphy slayed.

Today on Field 1, Sarah Kate's Corn Nuggets demolished Mary Drue's Corn on the Cobbs in a crazy game of Softball. From the Corn Nuggets, Parker Simpson played like a really goof corn nug. From the Corn on the Cobs, Lulu Gribbin played like freshly seasoned corn.

Today on the Sweaty Field 2, Katie's Cracked Cougars demolished Harper's Happily Hippos in an intense game of Softball. On the Cracked Cougars, Ellie Gribbin played swell. On the Happily Hippos, Helen Anne Cole slayed.

Today on the Muddy Soccer Field, Amelia's Amazing Artichokes destroyed Claire's Bears in an intense Soccer game. From the Artichokes, Kate Bakken played like a boss. From the Bears, Sloane Grijalva played like the best bear in the woods.

In the Squeaky Sparkly Gym, Clark's Sharks and Inskeep on Swimming hopped in the water for a stellar game of Bombardment. From the Sharks, Parker Bristow was the fastest shark. From the Swimmers, Madelyn Stallworth Ward played like a young Chippy Kell. At the end, Inskeep on Swimming cane out of the water on top.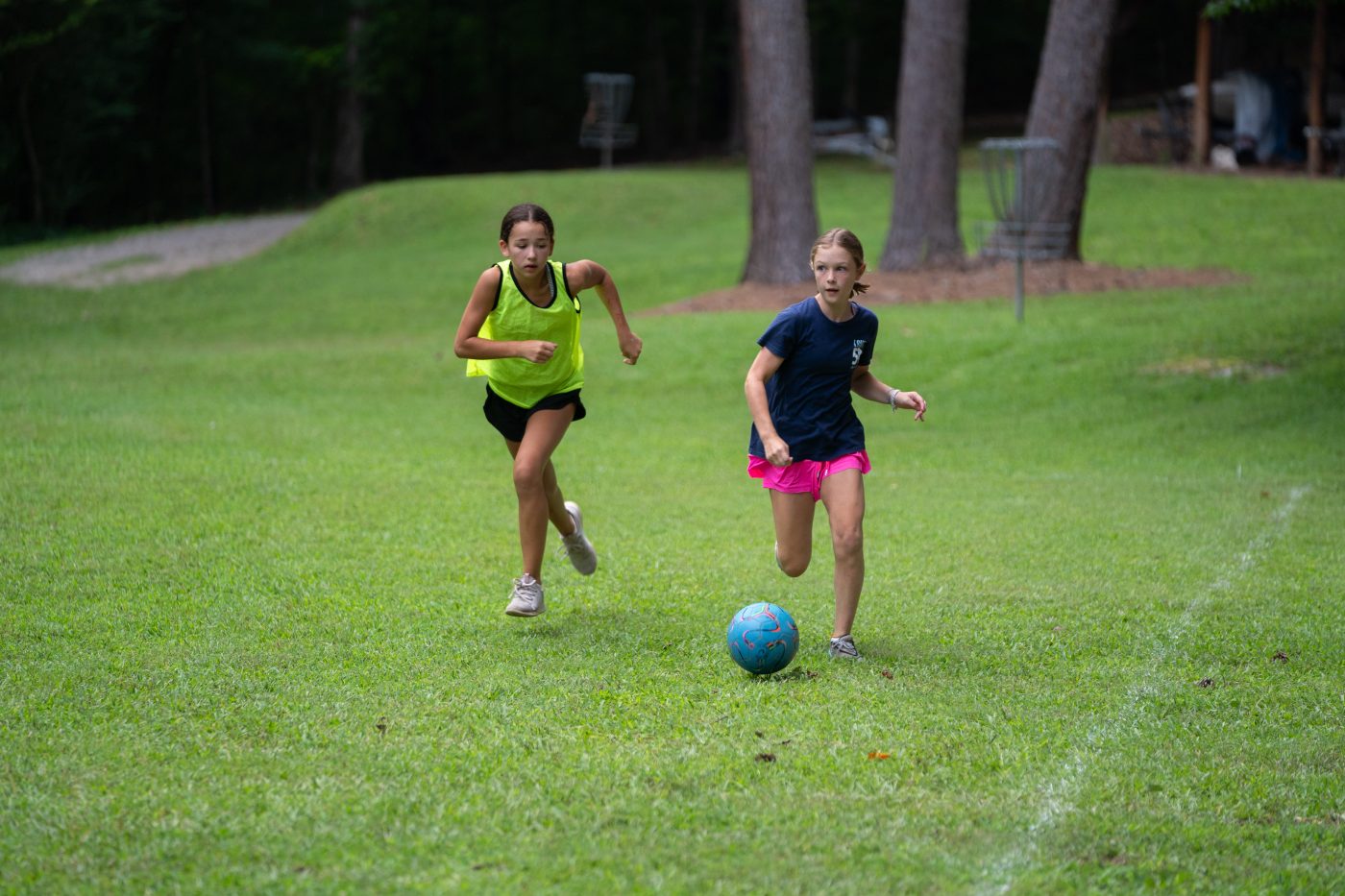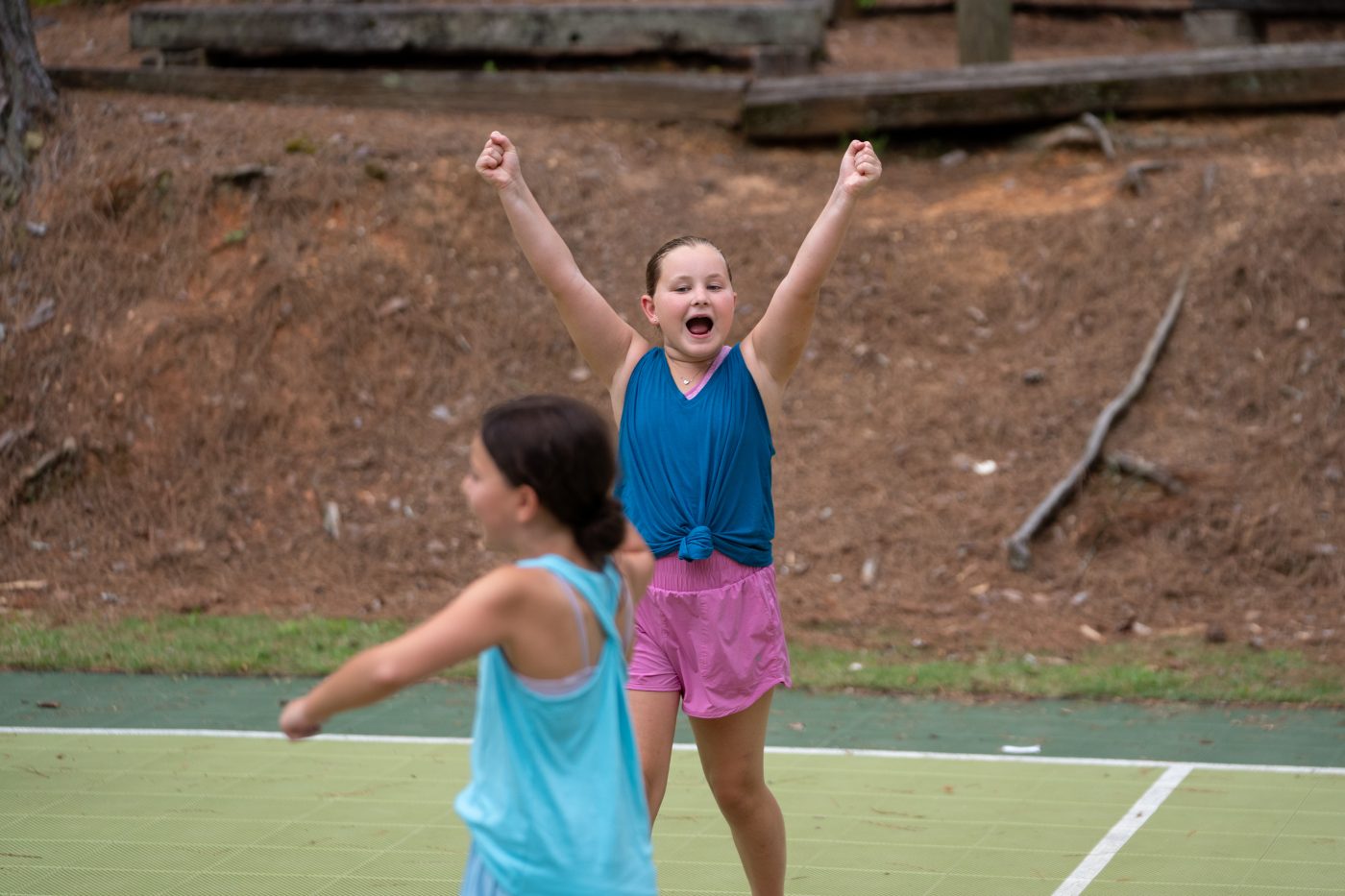 From the Dining Hall This morning, we had Bacon, Eggs, Grits, Toast, and Assorted Cereals For lunch, we had Chicken Sandwiches with Cheese, Lettuce, Tomato, Pickles, Chips, and a Salad Bar. For Dessert, we had Chocolate Chip Cookies. And to end the day, we had Baked Chicken with Broccoli, Cheese, Corn Nuggets, and Rolls. For Dessert, we had Chocolate Cake.
Vespers
Will Kell gave our message tonight. Daily Bible Reading Ribbons were also awarded tonight to 6-Day Campers who read their Bible every night that they were at camp.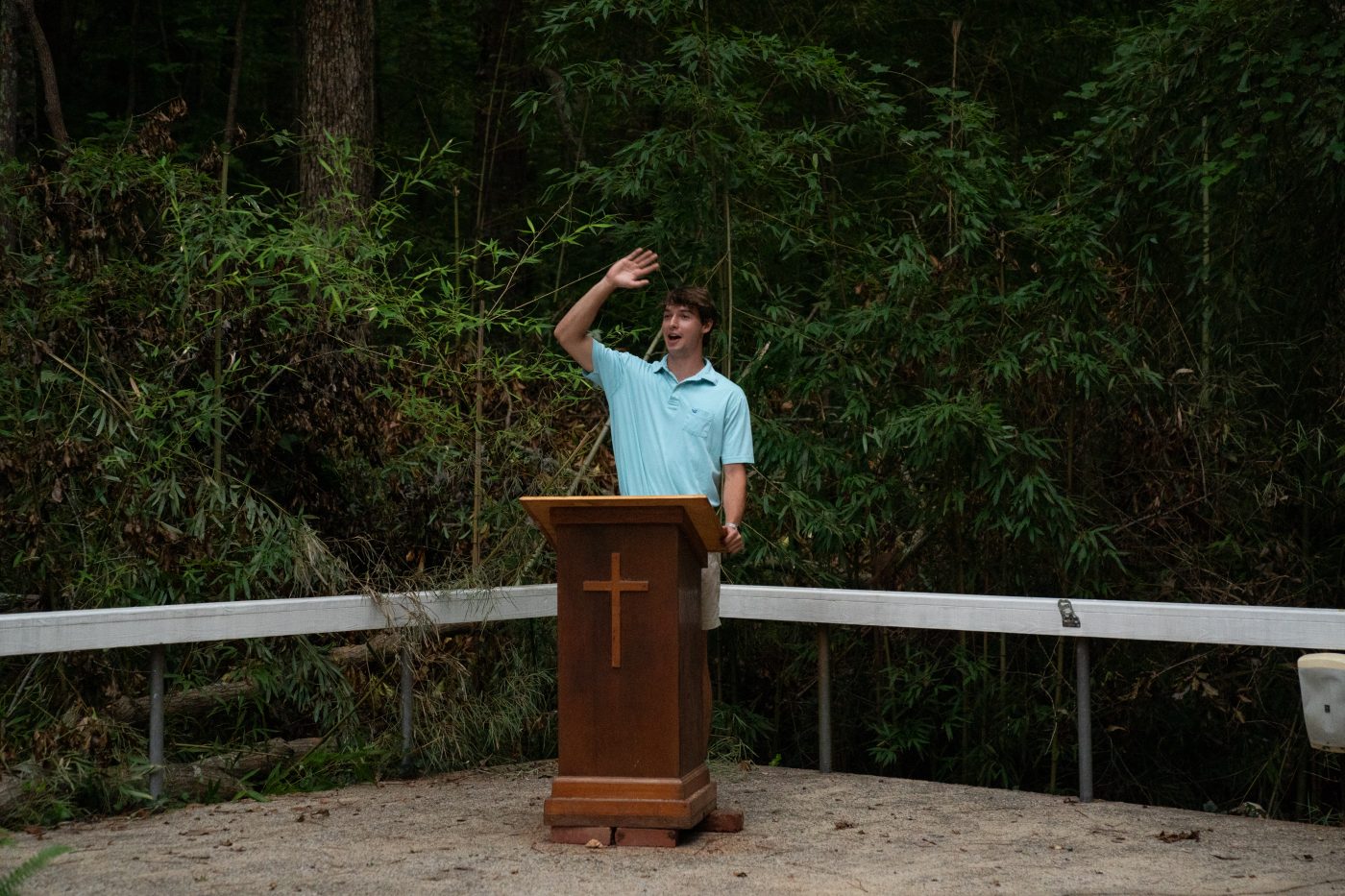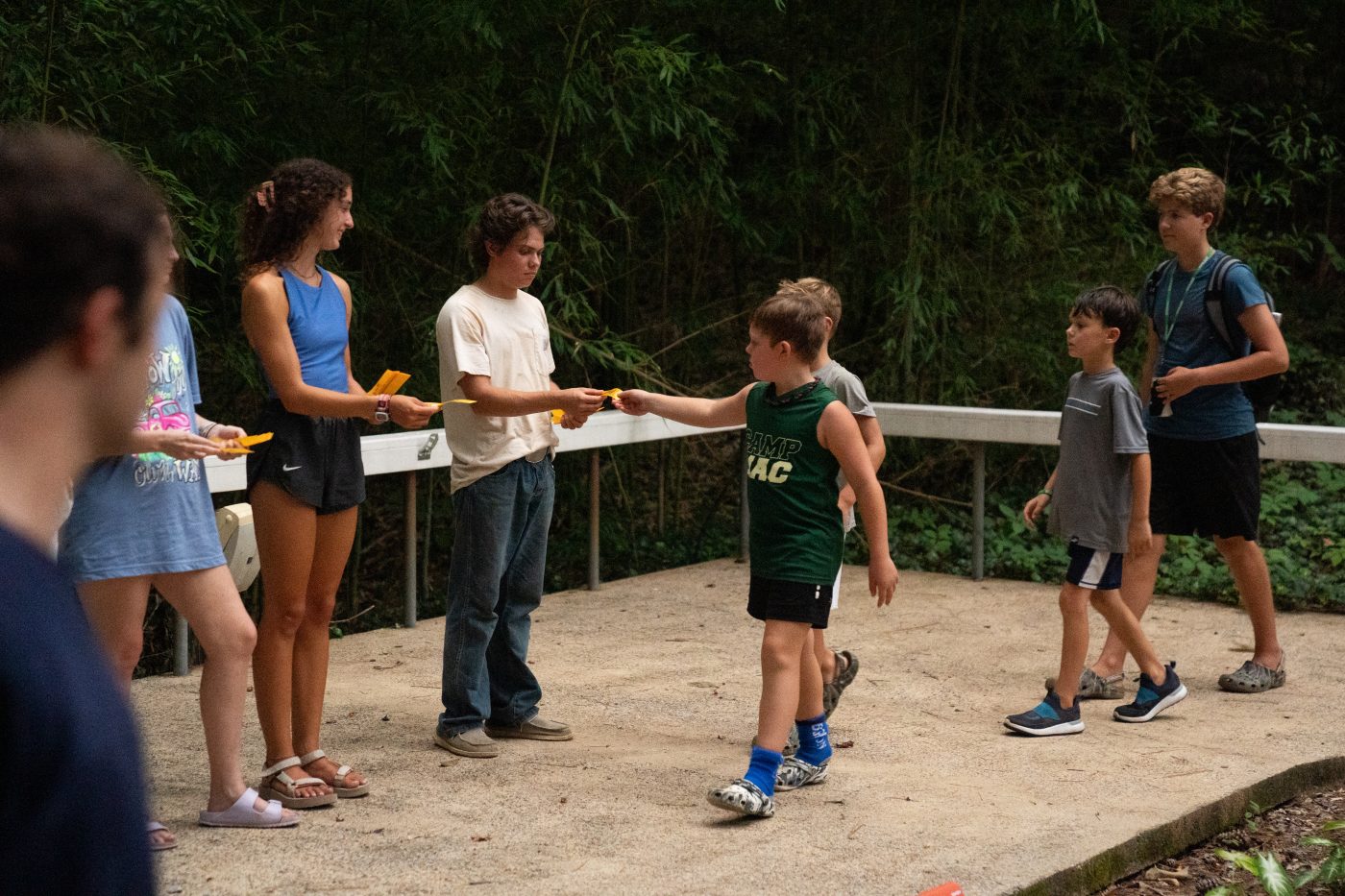 Tonight for Night Rec...
Juniors had Courts and Seniors had Rec Hall!