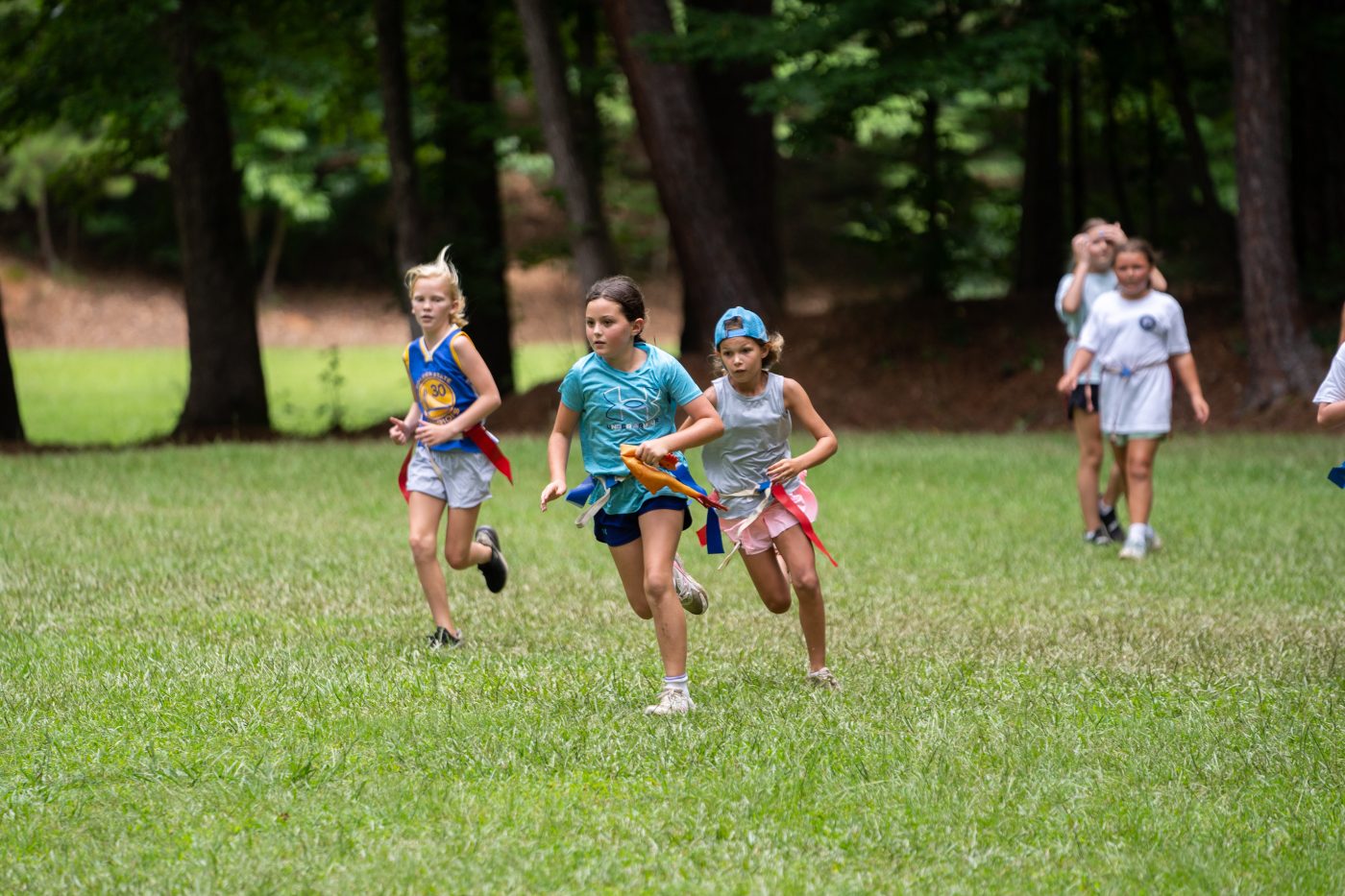 Morning Activities
Swimming
Today at Swimming, the Rookies played a game of Rat, Rabbit, Raccoon, and Suzanna Whitten won. JV had a Treading Water Competition and Marissa Smith came out on top. With Varsity, we had an Australian Relay Race and Chippy's Team won.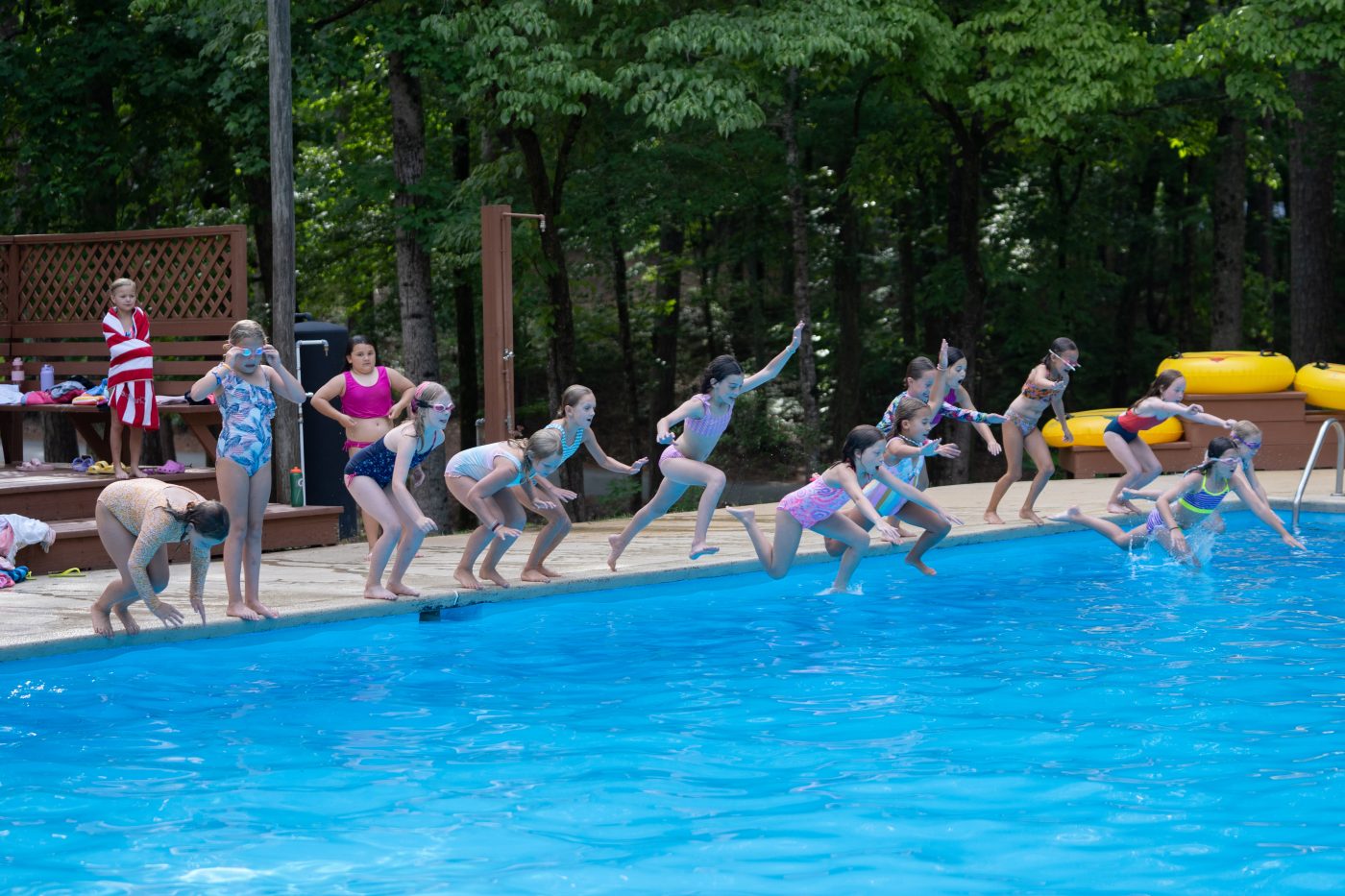 Riflery
Today at Riflery, we had the boys shooting some impressive scores.

Grady Coder - 26, 33
Sanders Glanzer - 27
Berkeley King - 26
Grayson Mills - 30
Walter George - 37
Liam Baker - 33
William Mitchell - 30
Hayden Wood - 27
George Sigman - 29
Richard Delaney - 33
Warren Harper - 26
Will Sedenik - 29
Evan Summers - 31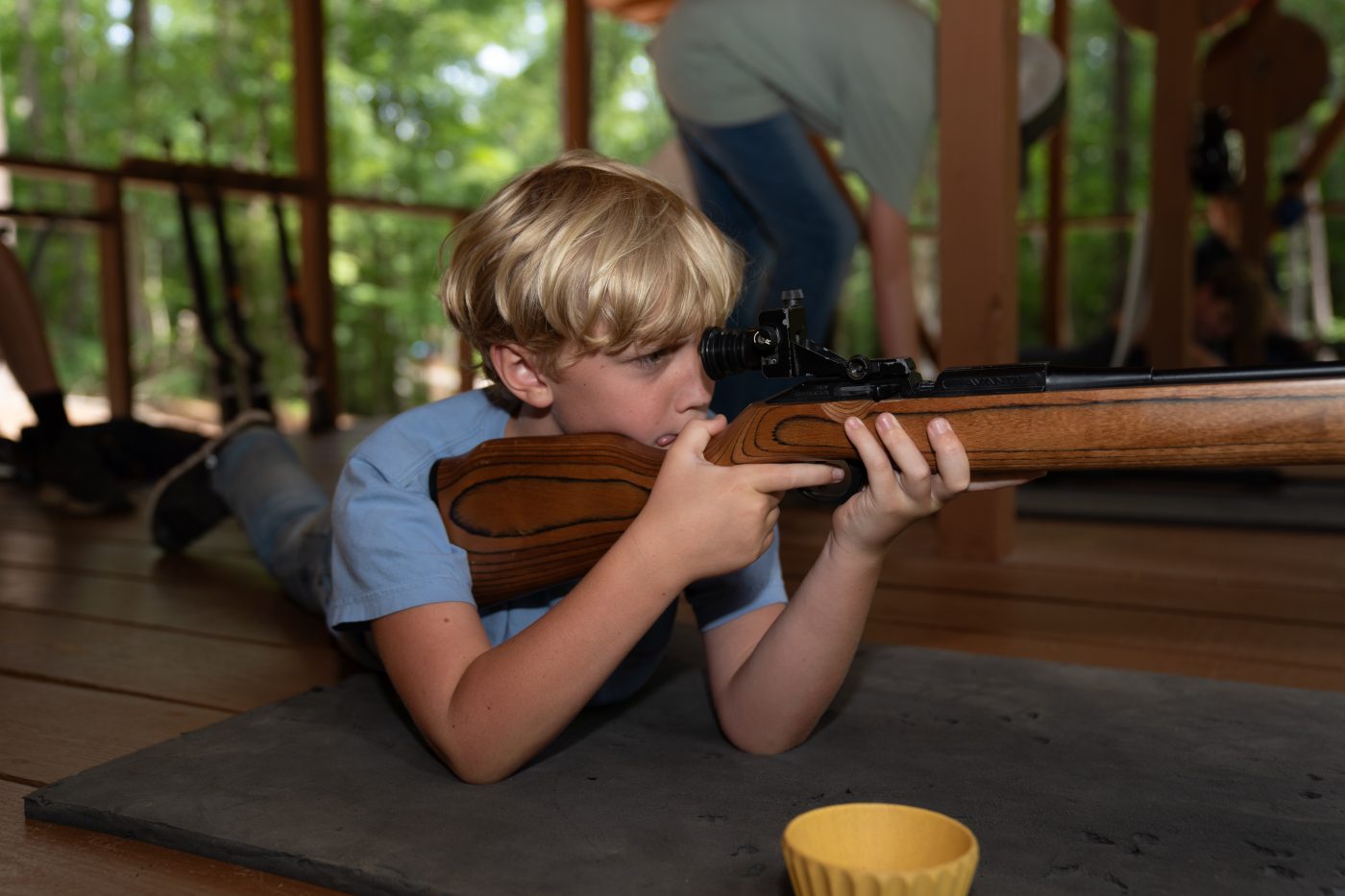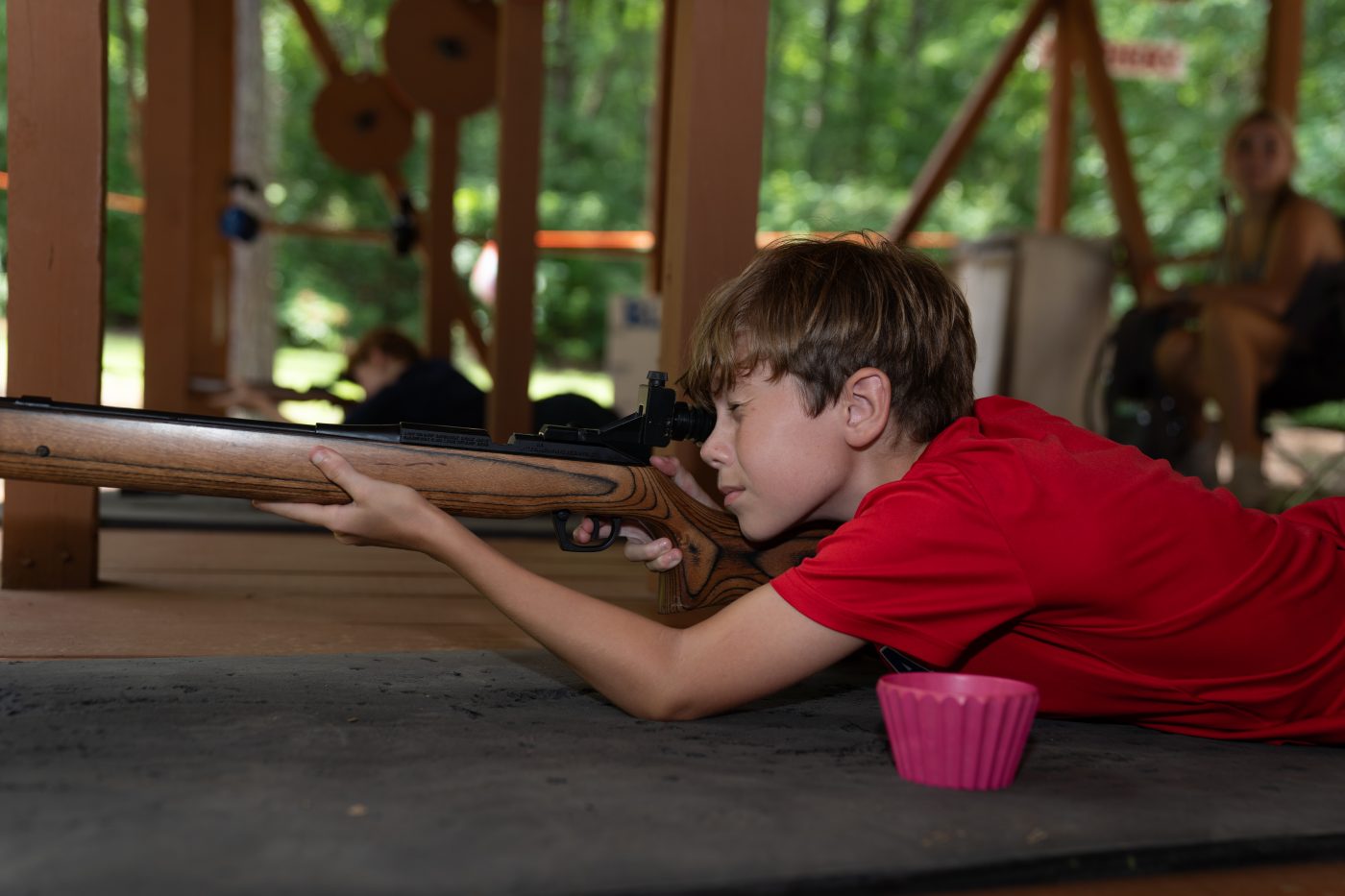 Fun and Games
Today the girls came to Fun and Games and played some Sprouts. The MVP from the Hotshots was Charlotte Bell. From Varsity, the MVP was Alice Whitten. The MVP from Rookies was Catherine Dixon. And lastly, Virginia Bell was the MVP from JV.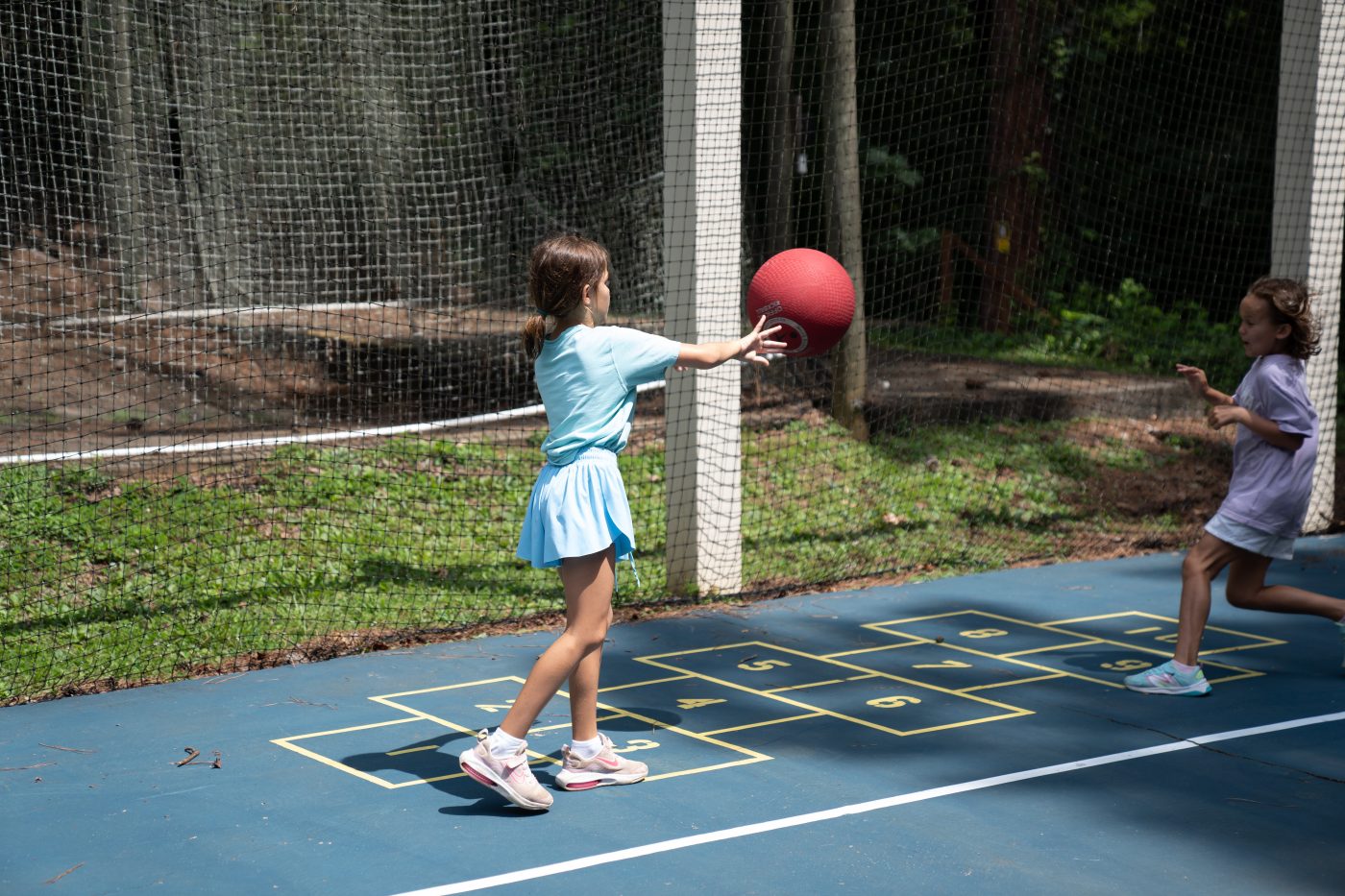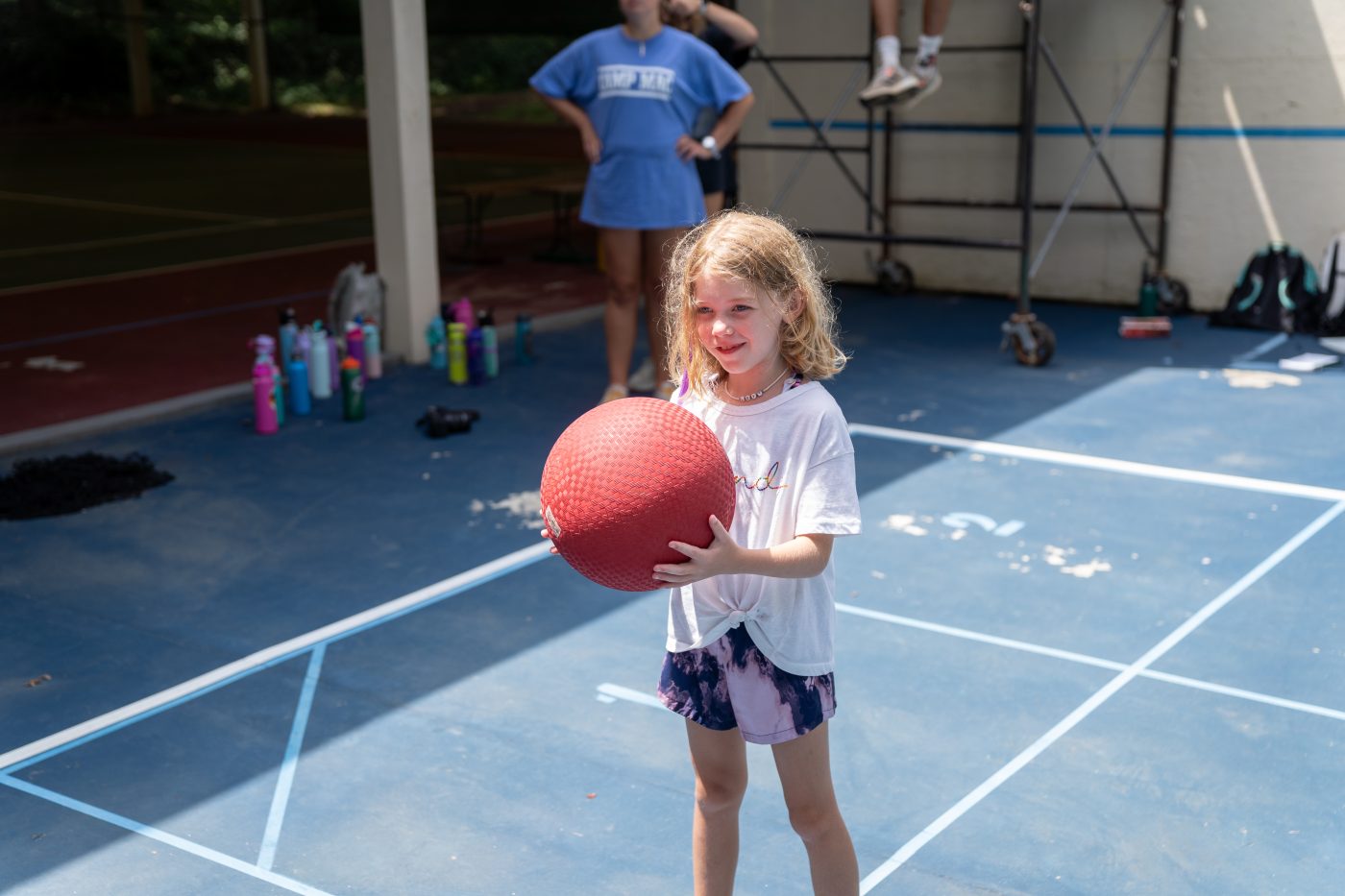 Skiing
Today at Upper Lake, we had a couple kids passing off classes. Marissa Smith passed off 3rd Class Skiing and Virginia Bell passed off 3rd Class Wakeboarding.

Today at Lower Lake Skiing, we also passed off some classes and we had two First Time Skiers! Olivia Iverson passed off 3rd Class Skiing, and our two First Time Skiers were MJ Gross and Liv Cowart!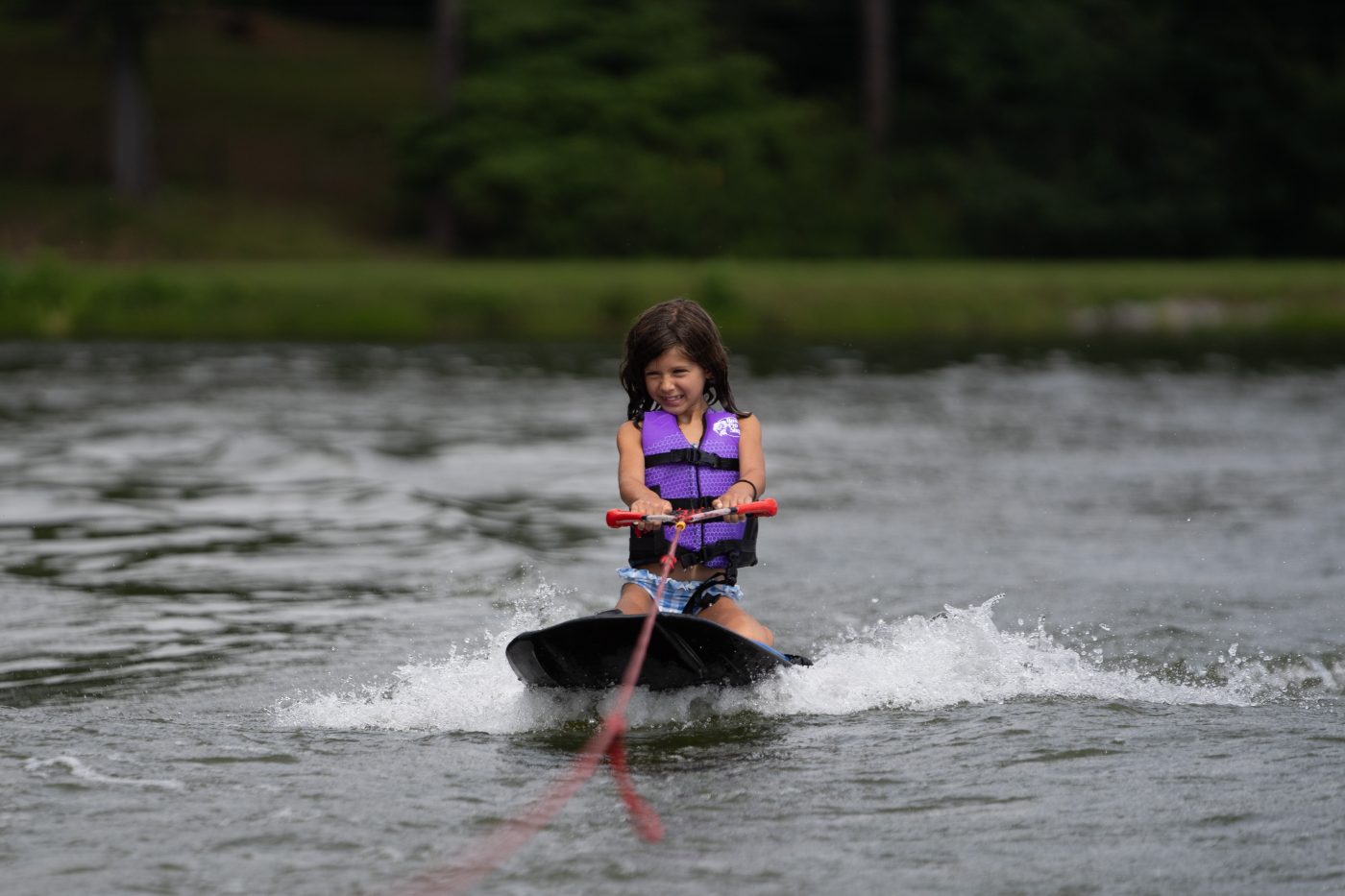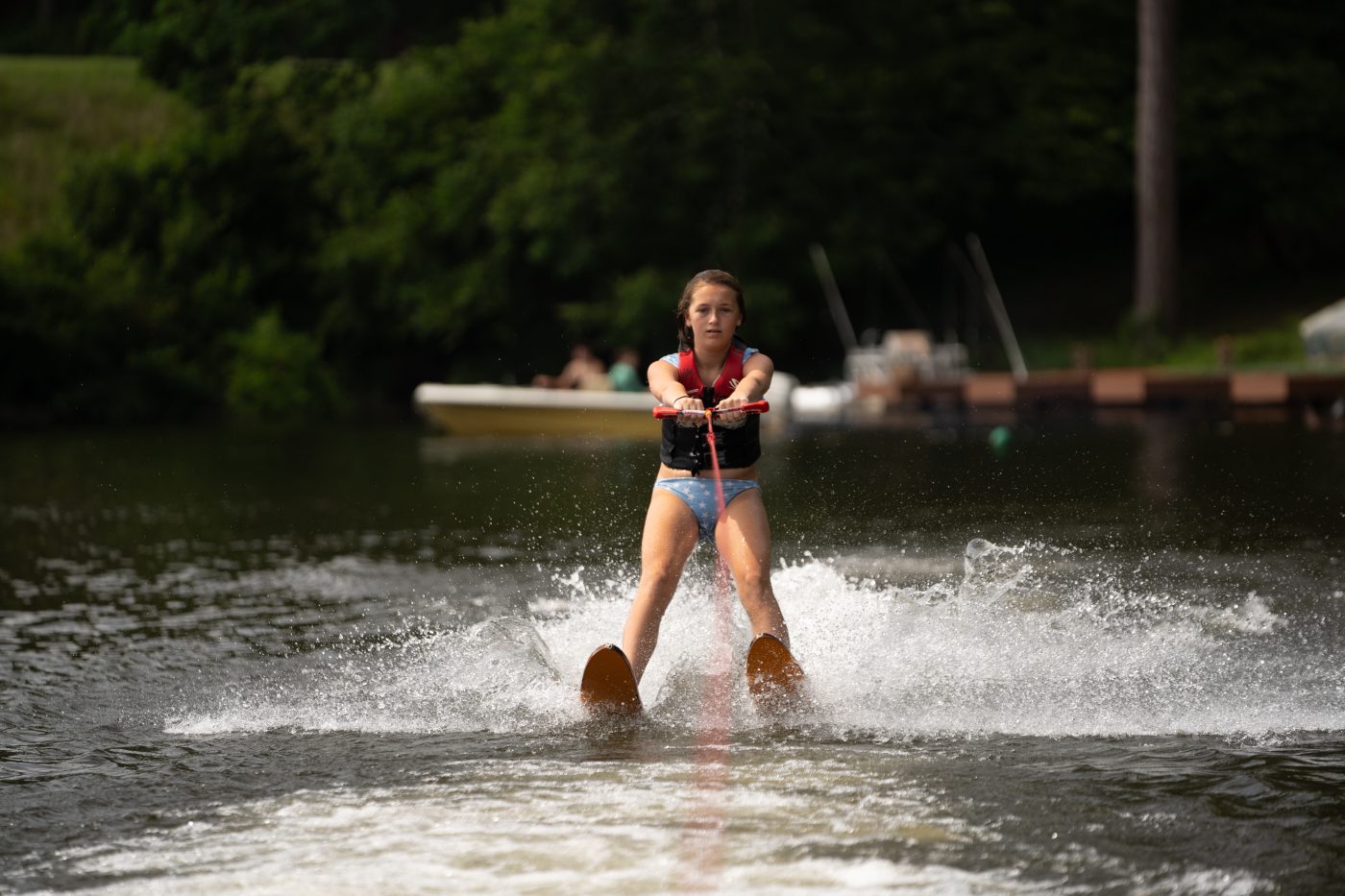 Team Sports
Today at Team Sports, we played some Barnyard Bonanza with the girls and everyone had a great attitude!

The winner of the "winna winna chicken dinna" was Lucy Hollon!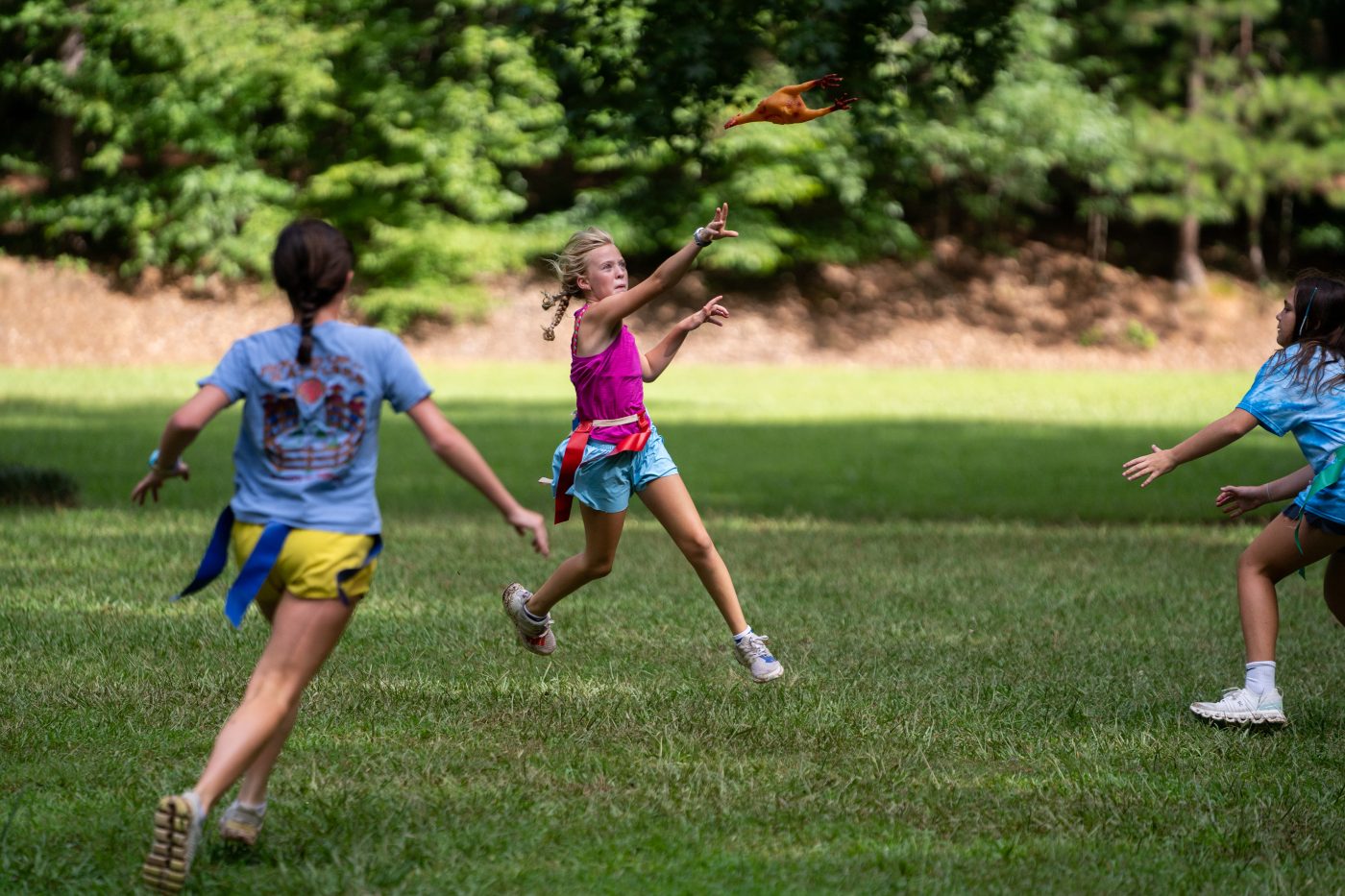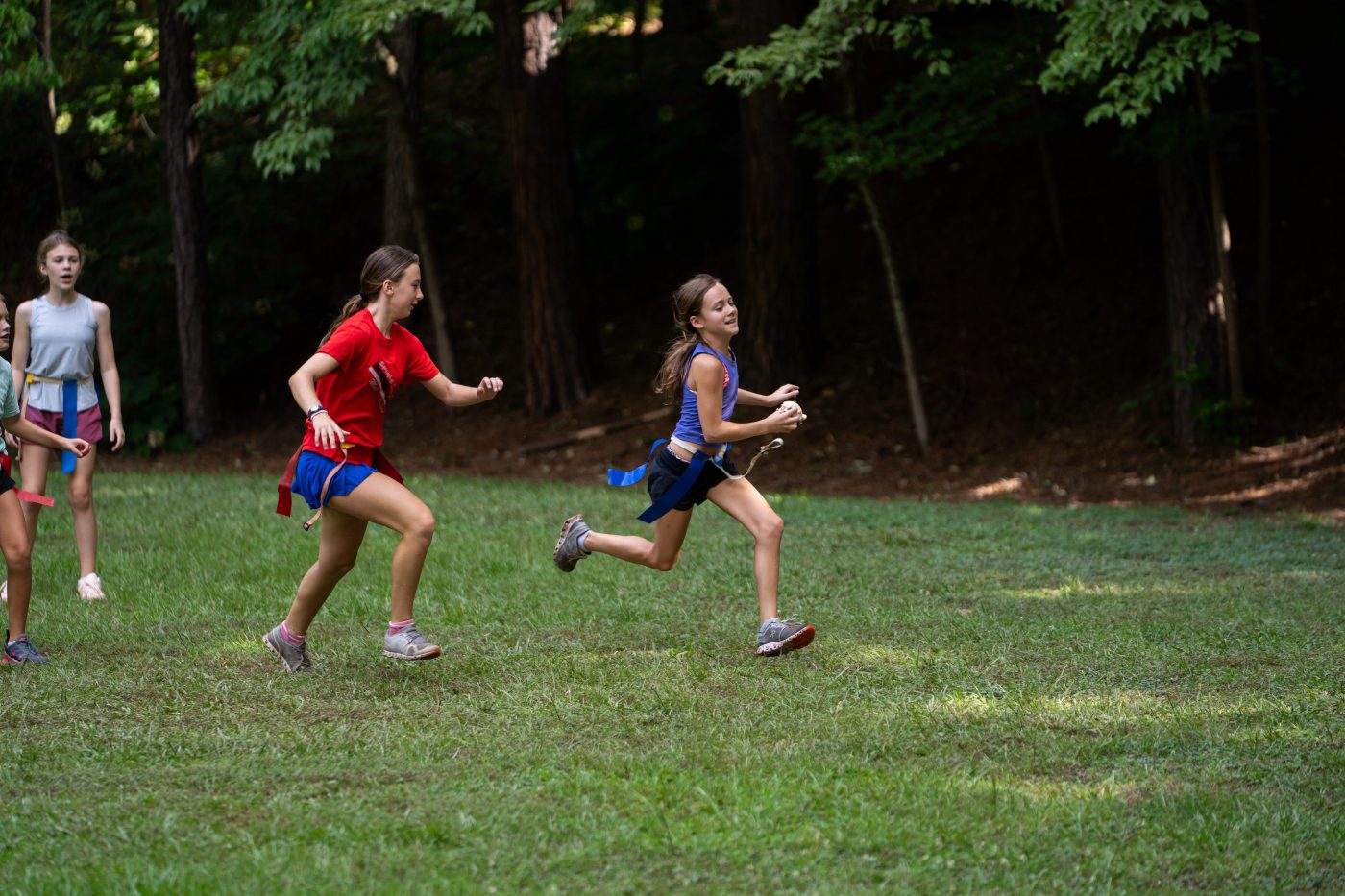 Electives
Bucking Bull
Today for Electives, B-4 came on down to the Bucking Bull and we had a competition to see who could stay on the longest. In 2nd place was Beau Barton with a time of 40 seconds, and in 1st place was Linus Means with a time of 1 minute.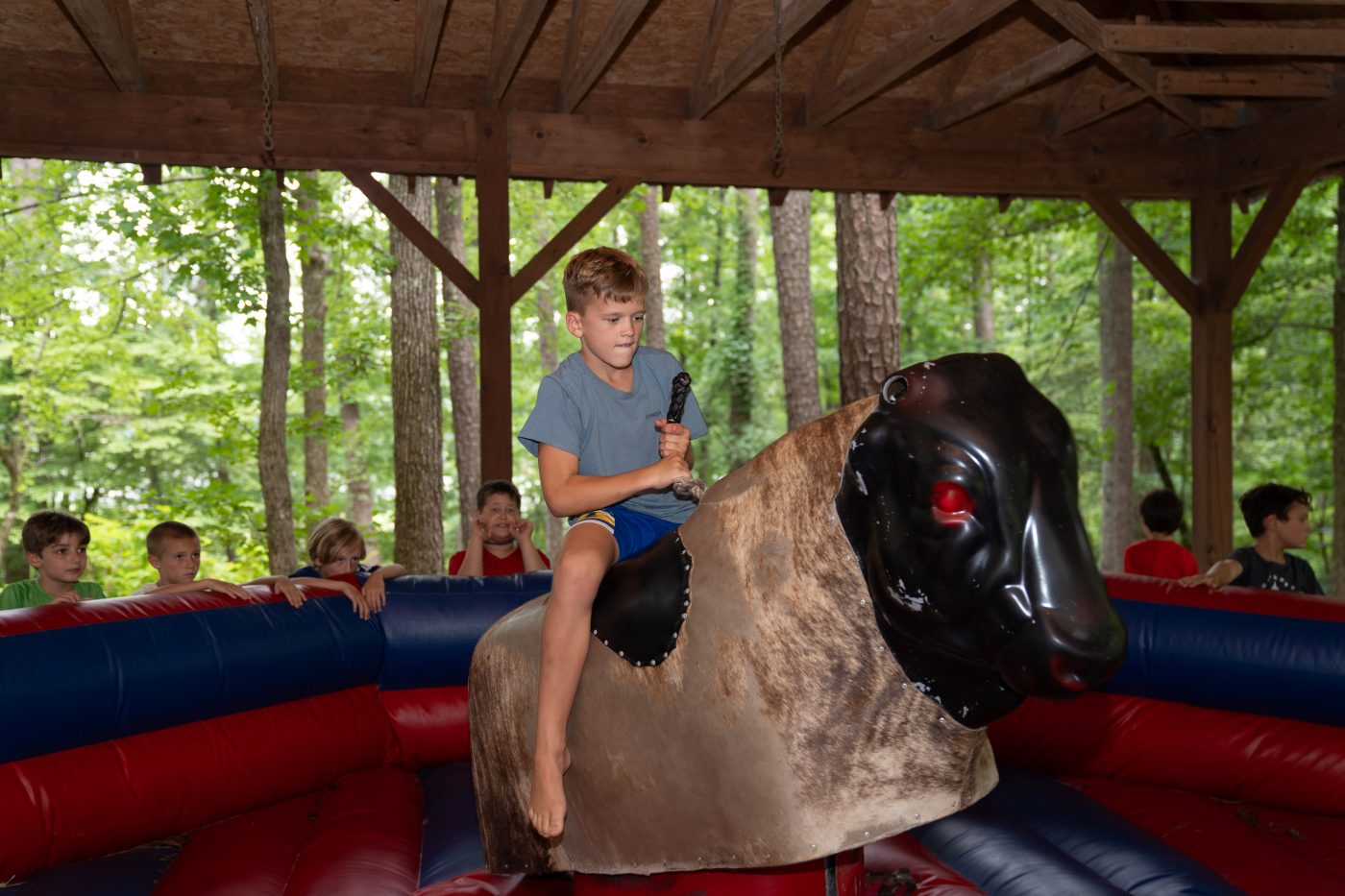 Tramps
Today at Tramps, we had a couple girls pass off classes. Hendee Hayes Alias passed off 2nd Class and Grace Kiser passed off 3rd Class.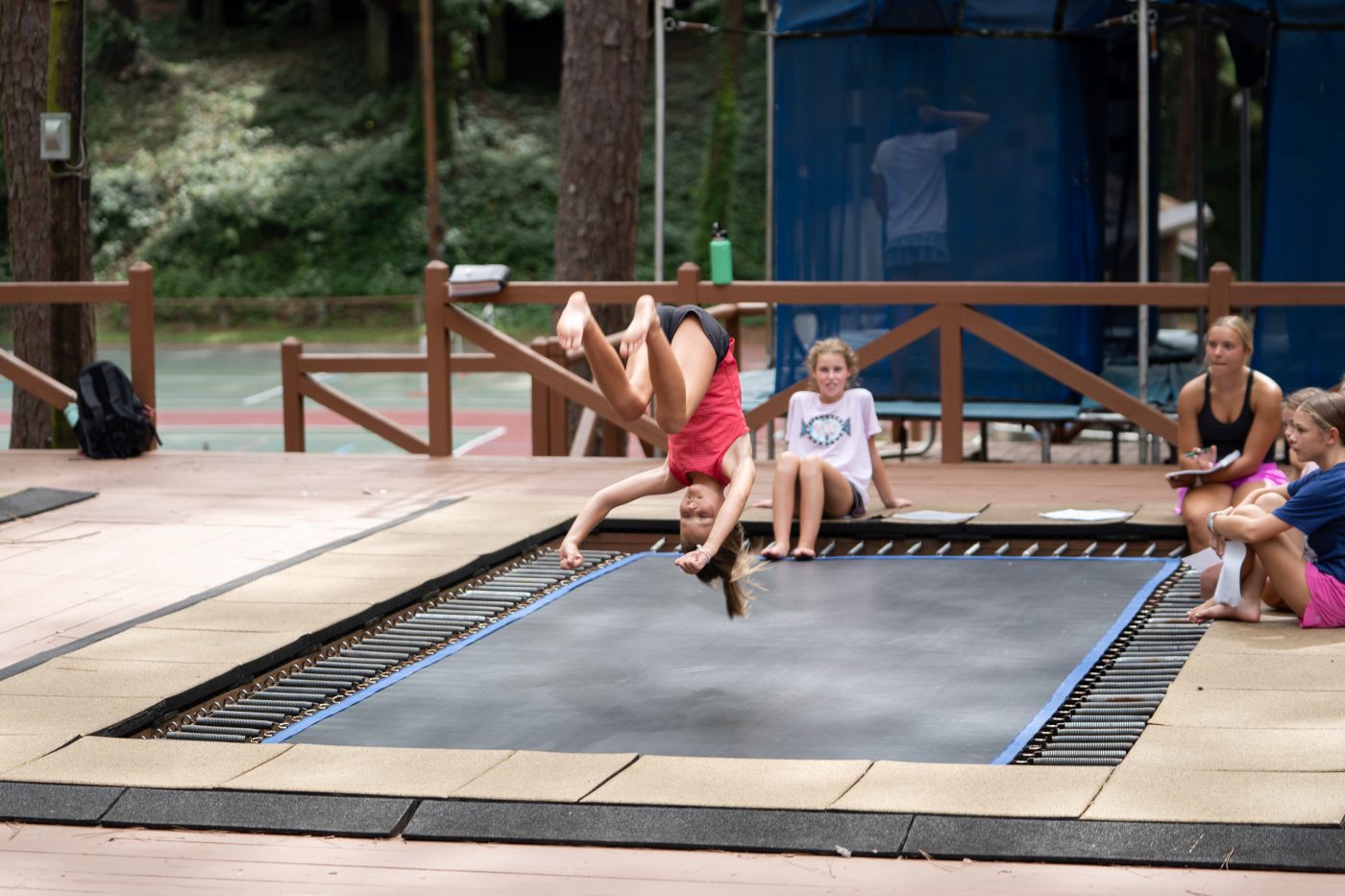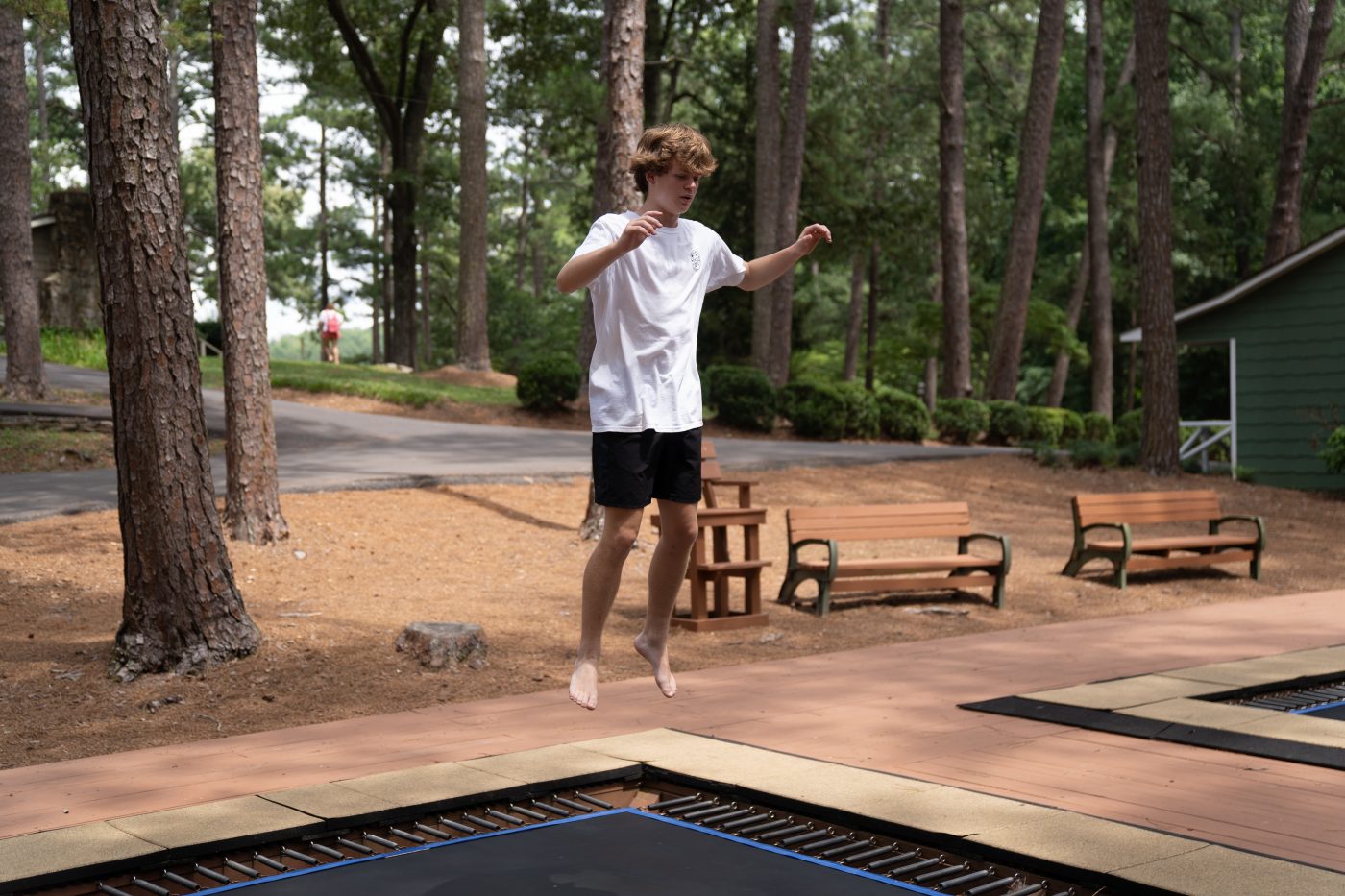 Fishing
Today at Fishing, the girls came on down to the Old Camp Mac Fishing Hole and caught some fish. Audrey Sheppard , Addie Bradshaw, and Rylie Wheeler each caught a fish and kissed it.

At Boy's Fishing, we also had a few boys catch fish. Ham Sosebee and Lee Miller each caught 1 Bream and Maclin Smith caught 2.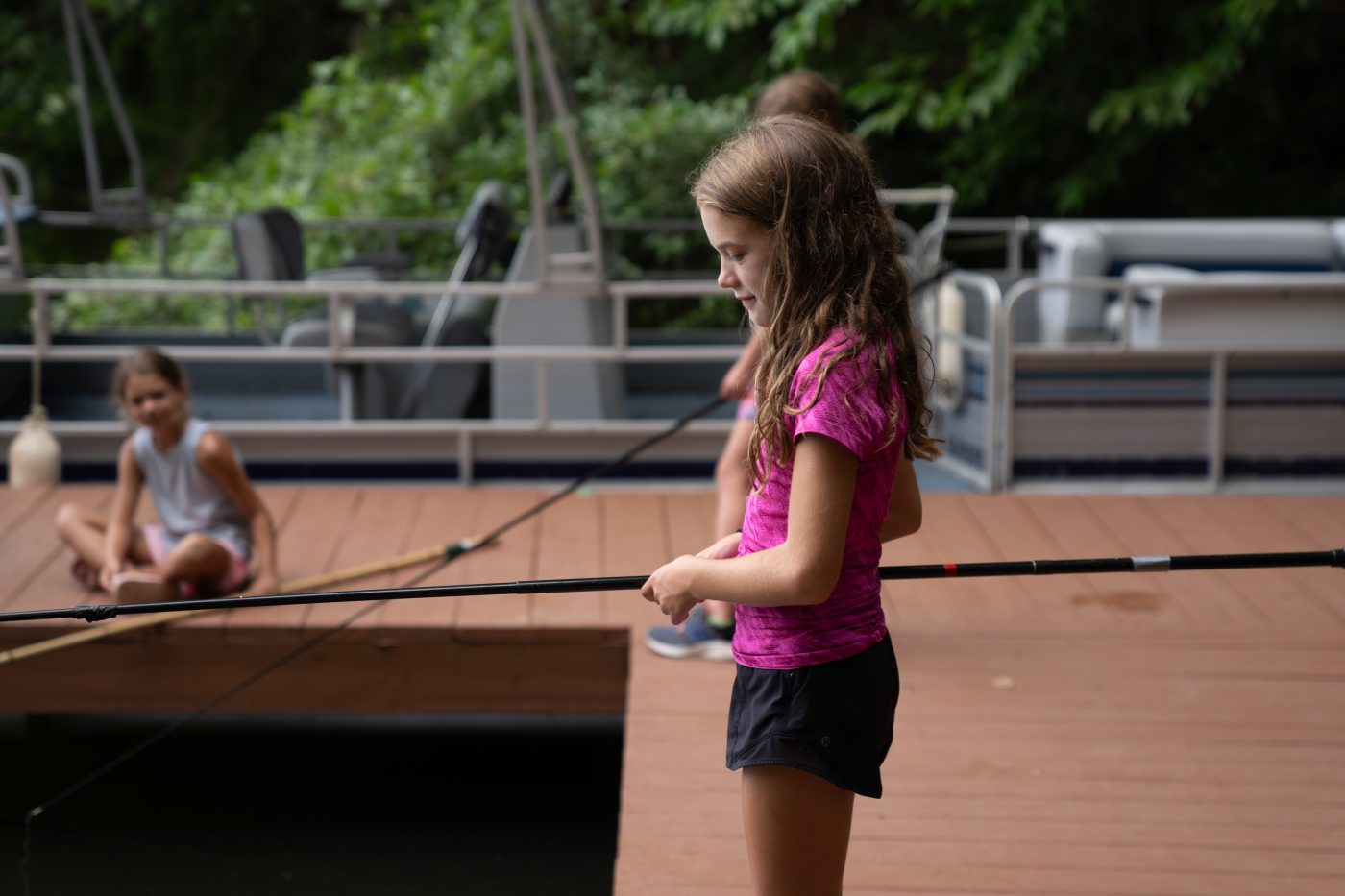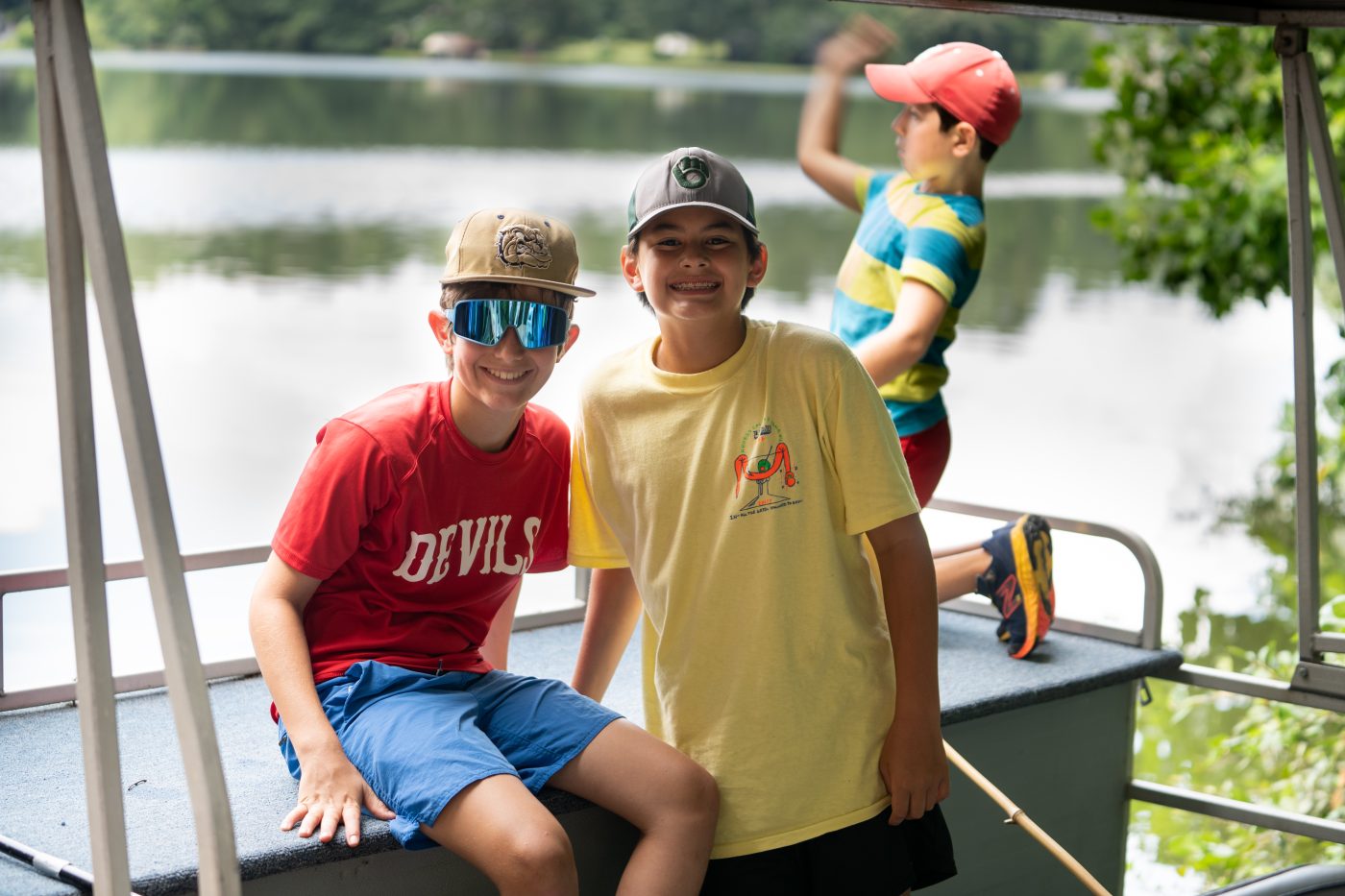 Putt-Putt
Today at Putt-Putt, we had a Doubles Tournament, and Walter Alves and Joseph Rhodes won with a score of 2 Under Par. We also played a game of Putt-Putt Horseshoe and our winners were Ridge Bradley and Grady Coder.

Yesterday at Putt-Putt, we held our Annual Green and White Team Tournament and the Green Team won! The winners included Wyatt Morrow, Walter Alves, Goodwin Wos, Ridge Bradley, and Trott Quattlebaum.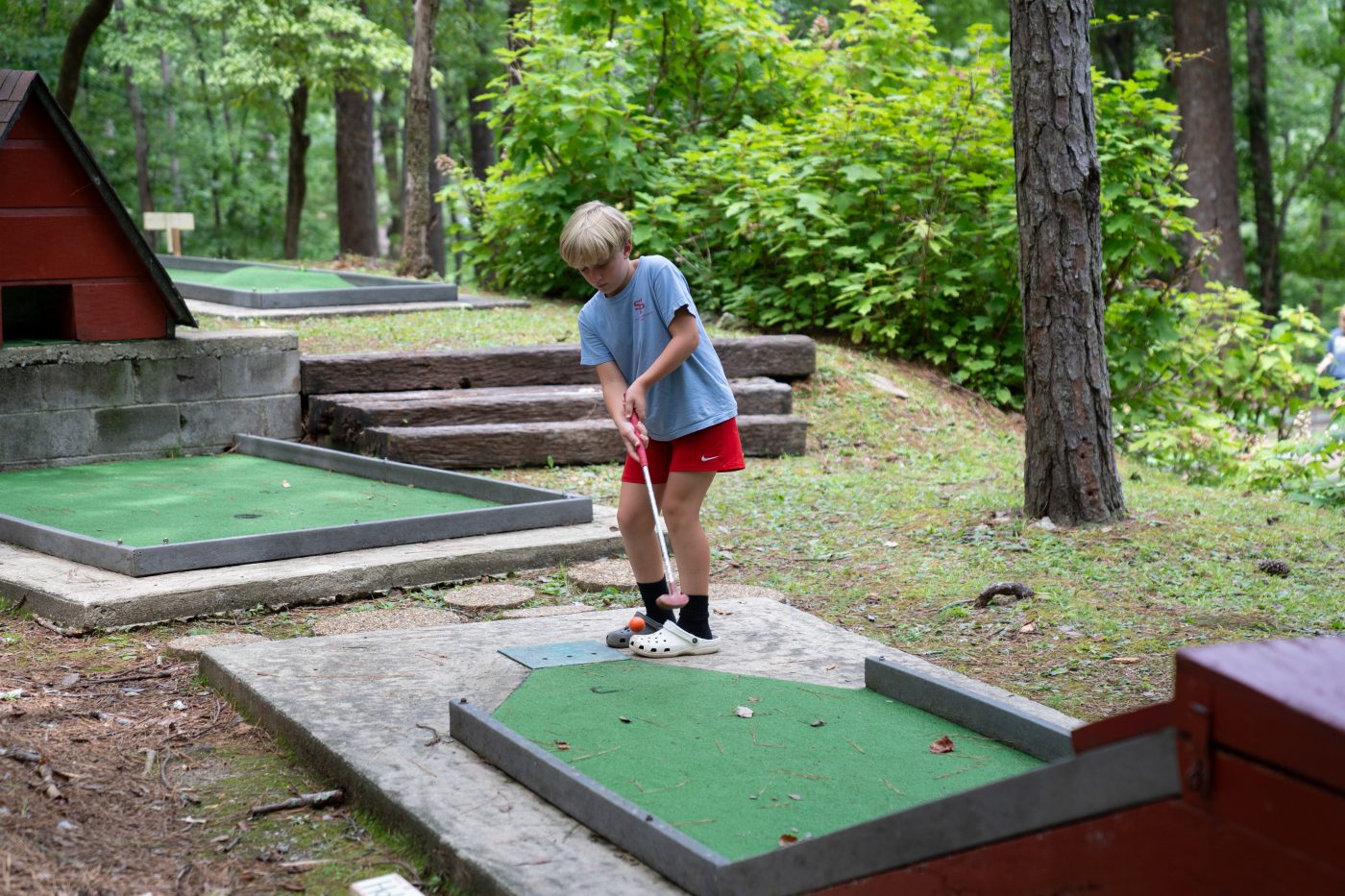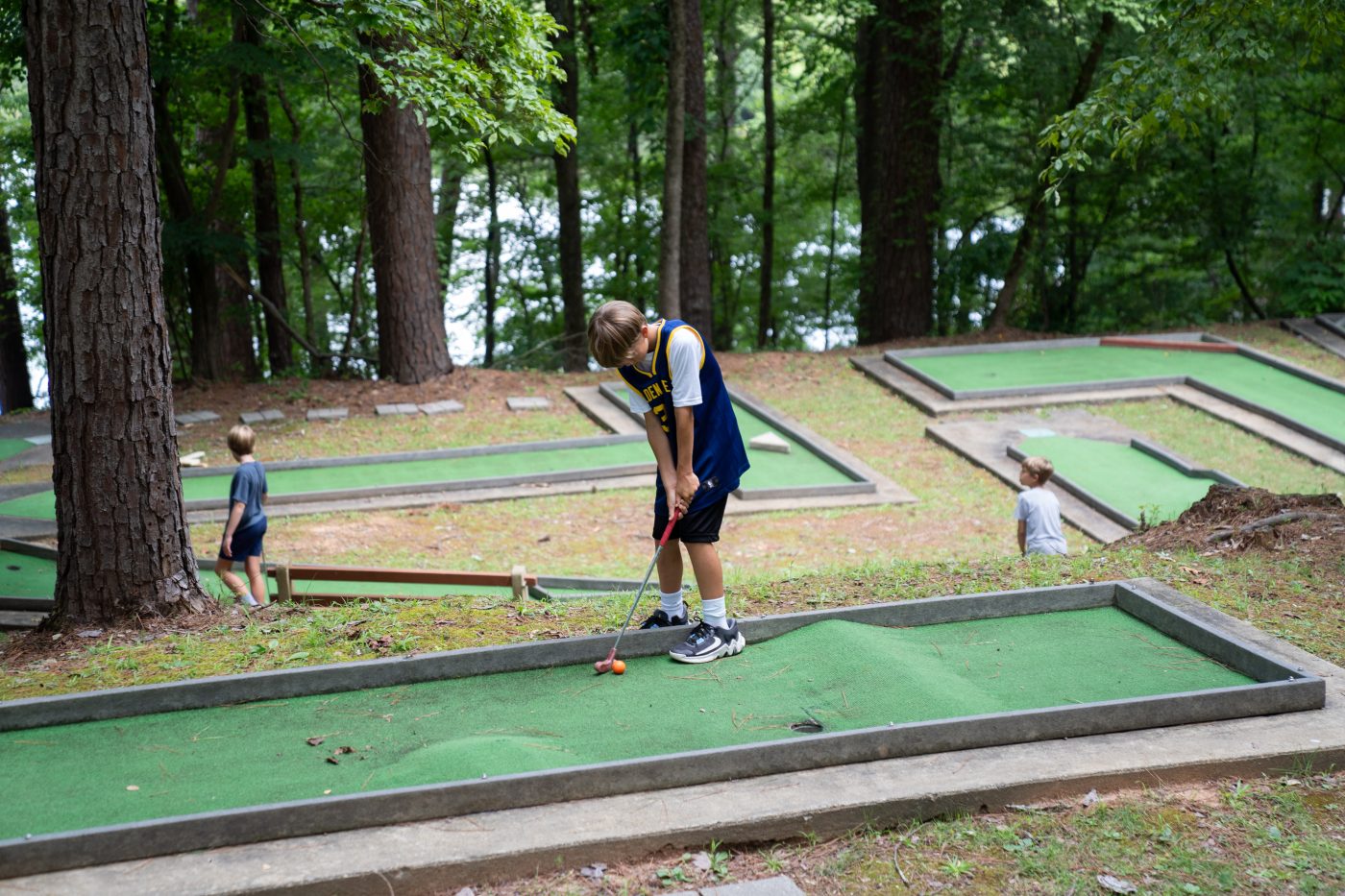 Shooting Sports
Today at Shooting Sports, the girls came over and shot some clays.

Ellie Gribbin - 14/30
Herrin Tate - 6/30
Kate Coleman - 10/30
Amelia Lacy - 13/30
Avery Pugh - 4/30
Lulu Gribbin - 10/30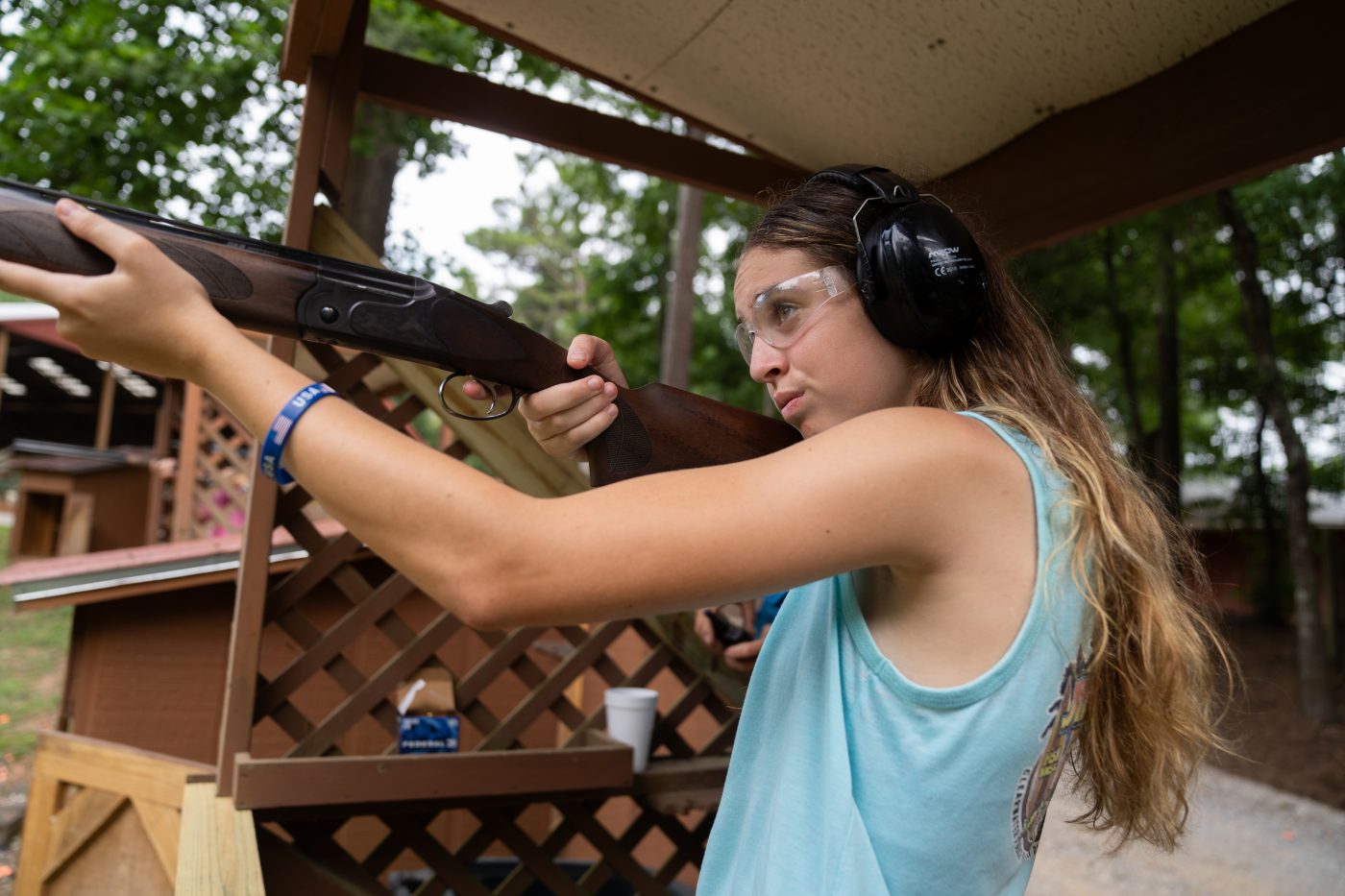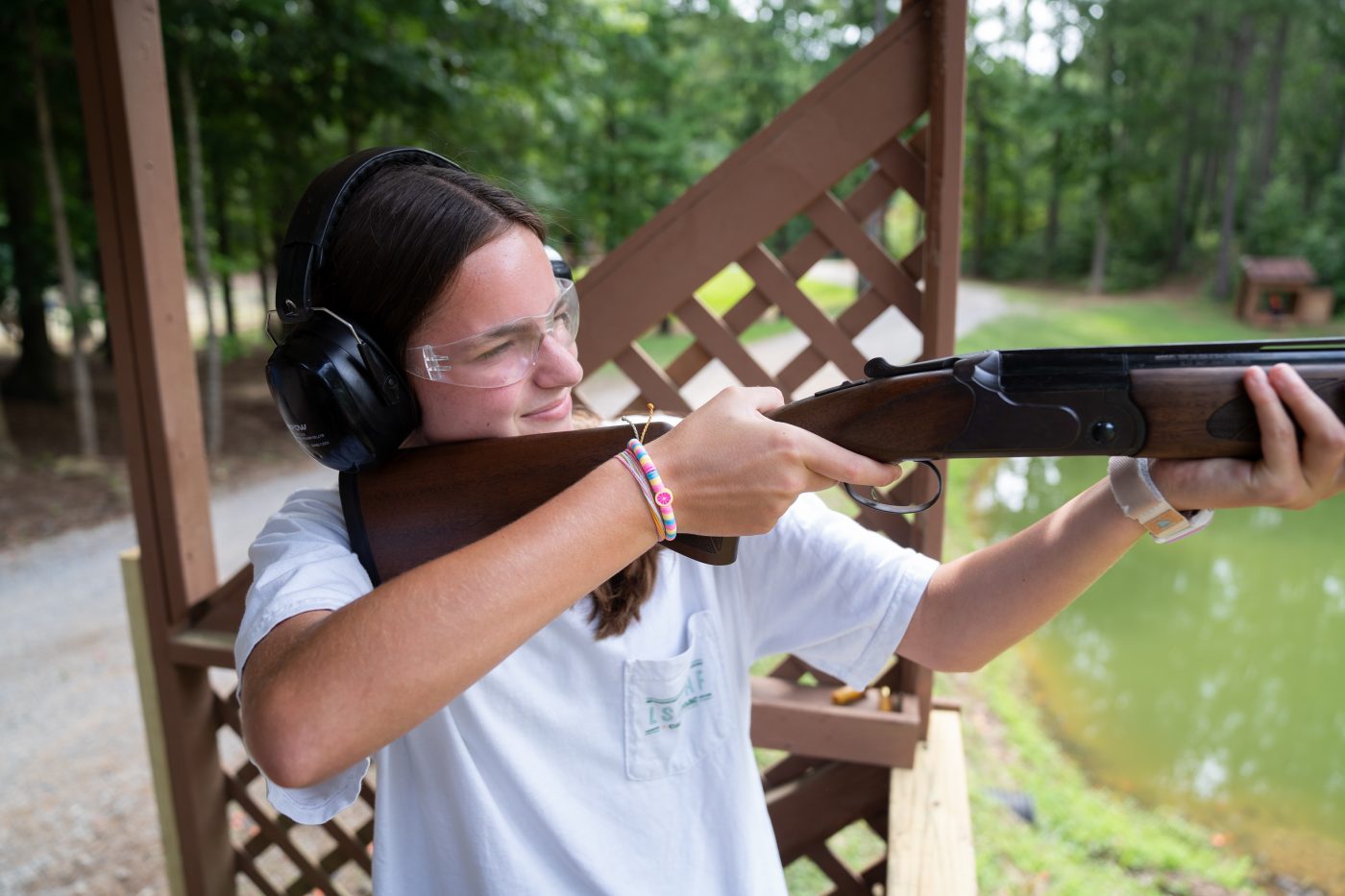 Cabin Time
Putt-Putt
Today at Putt-Putt, the girls of G-4 came down and we had a Hole in One Competition.
Hole in Ones:
Millie Dubroc - 3
Parker Latham - 1
Sullivan McCain - 2
Mary Fletcher Roe - 2
Francie Alias - 4
Vivy Craft - 1
Harrison Sosebee - 1
Annie Connolly - 1
Elliott Adams - 1
Suzanna Whitten - 2
Anne Catherine Comer - 1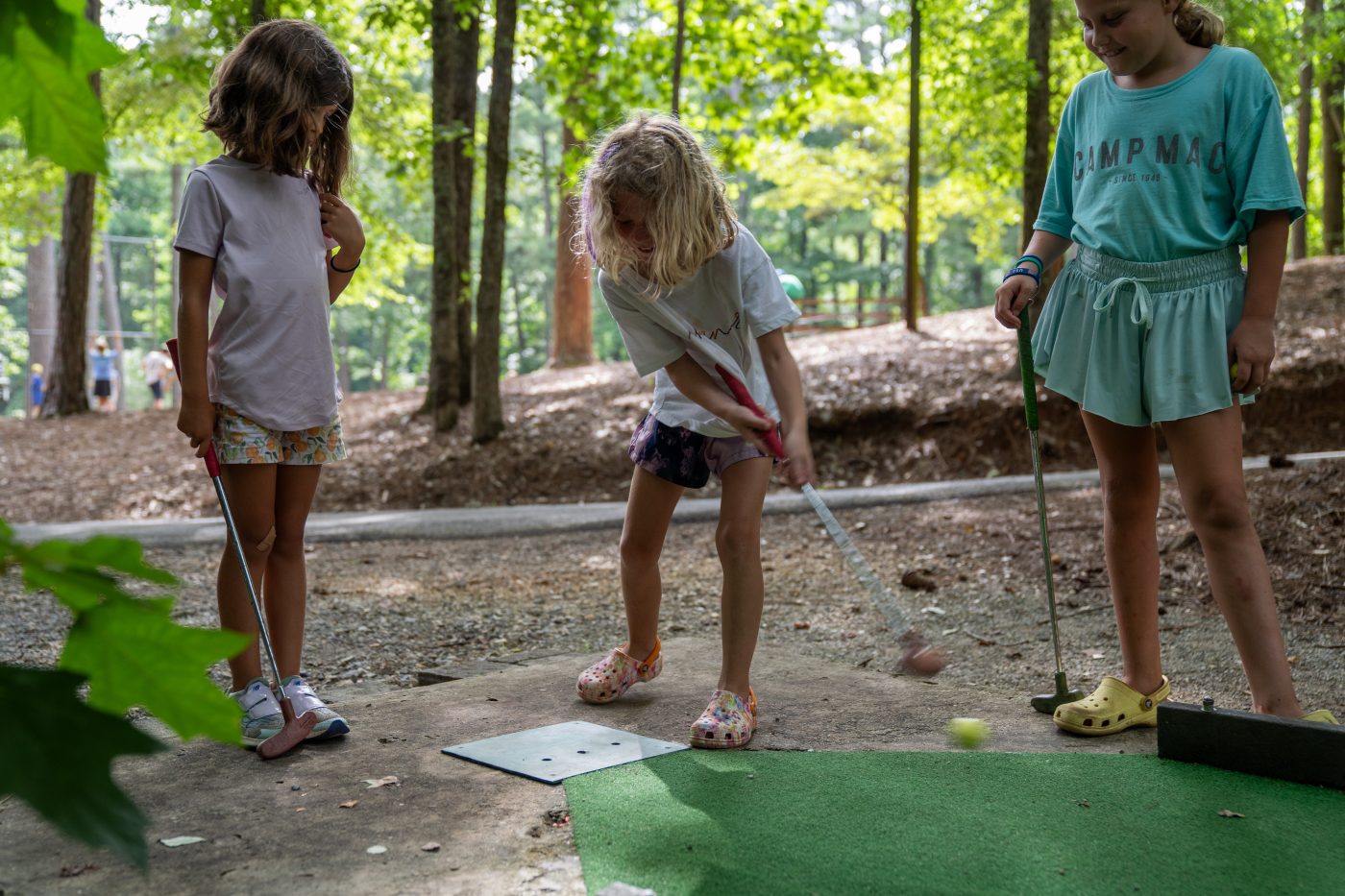 League Games
Today on the Not So Hot Court 1, the Curtis Curtains beat the Camp Mac Cobras in an explosive game of Newcomb. For the Curtains, Dutch Sparks played hit way to victory. From the Cobras, Billy Slide played like the most venomous cobra.

Today on the Breezy Court 2, the McBasketballs dominated Ben's Vipers in an intense game of Newcomb. From the Vipers, Howell Strieder played like a young Sig James. From the McBasketballs, Camper Lavender played outstandingly.

On Field 1, Jimmy's Unstoppable Jazzers outplayed Spencer's Ottobots in a wild game of Softball. For the Jazzers, Hudson Foshee played like a younG Chipper Jones. For the Ottobots, Will Webber played swell.

On the Sweaty Field 2, Pinel's Pippin Purple Penguins crushed Ben's Corndogs in a crazy game of Softball. From the Penguins, Phillip Bove played like a young Dale Murphy. And From the Corndogs, everyone played fantastic.

On the Soccer Field, Boatright's Big Steppas beat Coopa's Troopas in a hype game of Soccer. On the Steppas, Will Clay played swell. On the Troopas, Jaxon Williams played like a young Will Kell.

In the Hot Gym, Gray's Anatomy Season 3 destroyed the Echols in a tight game of Bombardment. From the Anatomy, Charlie Abenoja played like a well coordinated surgeon. From the Echols, Henry Muscat played like a young William Echols.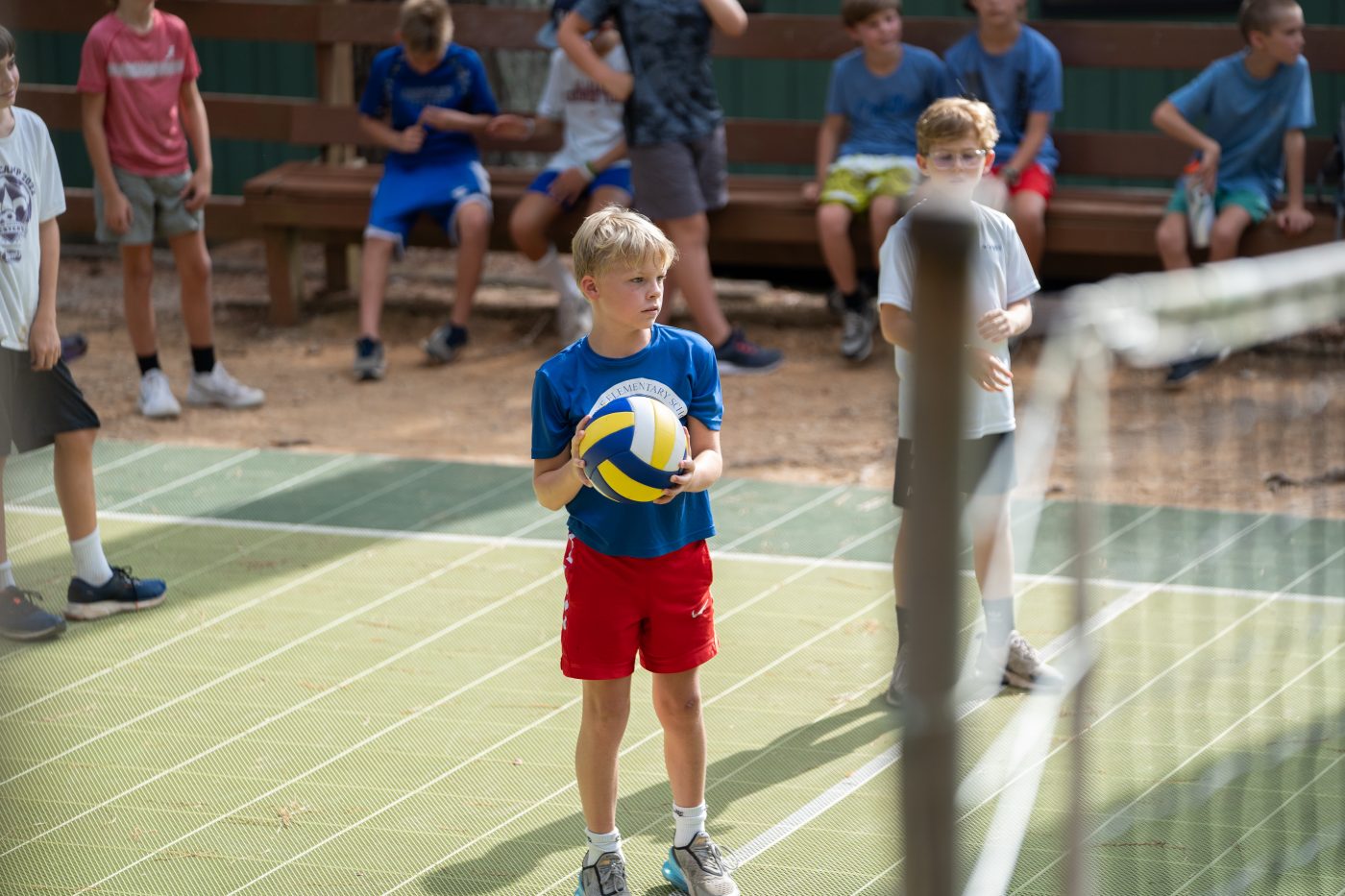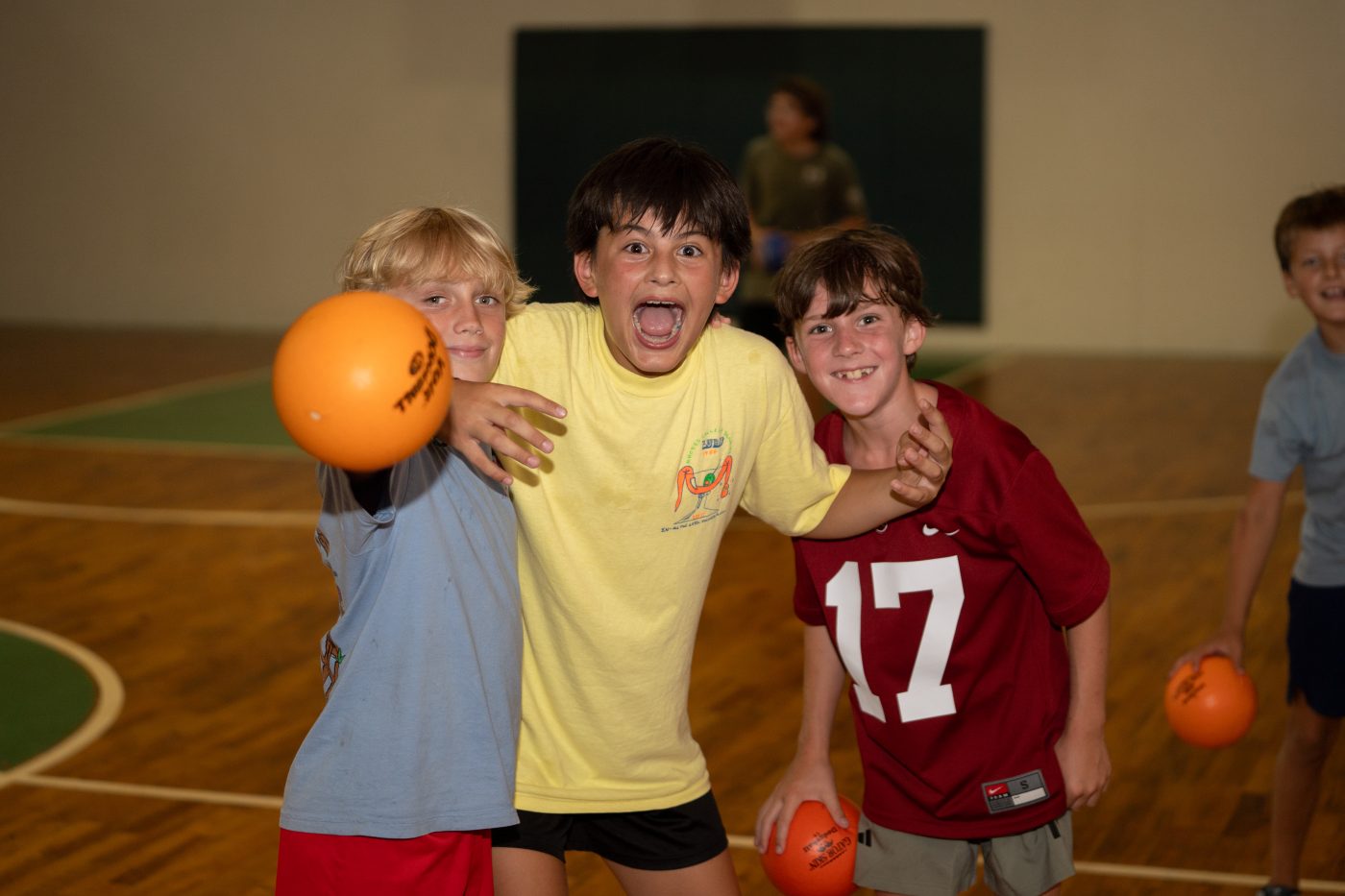 From the Dining Hall This morning, we had Bacon, Eggs, Grits, Toast, and Assorted Cereals For lunch, we had Taco Salad with Tortilla Chips, Lettuce, Tomato, Shredded Cheese, Salsa, Cheese Sauce, Sour Cream, and a Salad Bar. For Dessert, we had Chocolate Chip and Oatmeal Raisin Cookies. And to end the day, we cooked Hot Dogs over the fire and had Chips and Baked Beans to go with them. For Dessert, we roasted S'Mores over the fire.
Tonight for Night Rec...
We had Campouts!