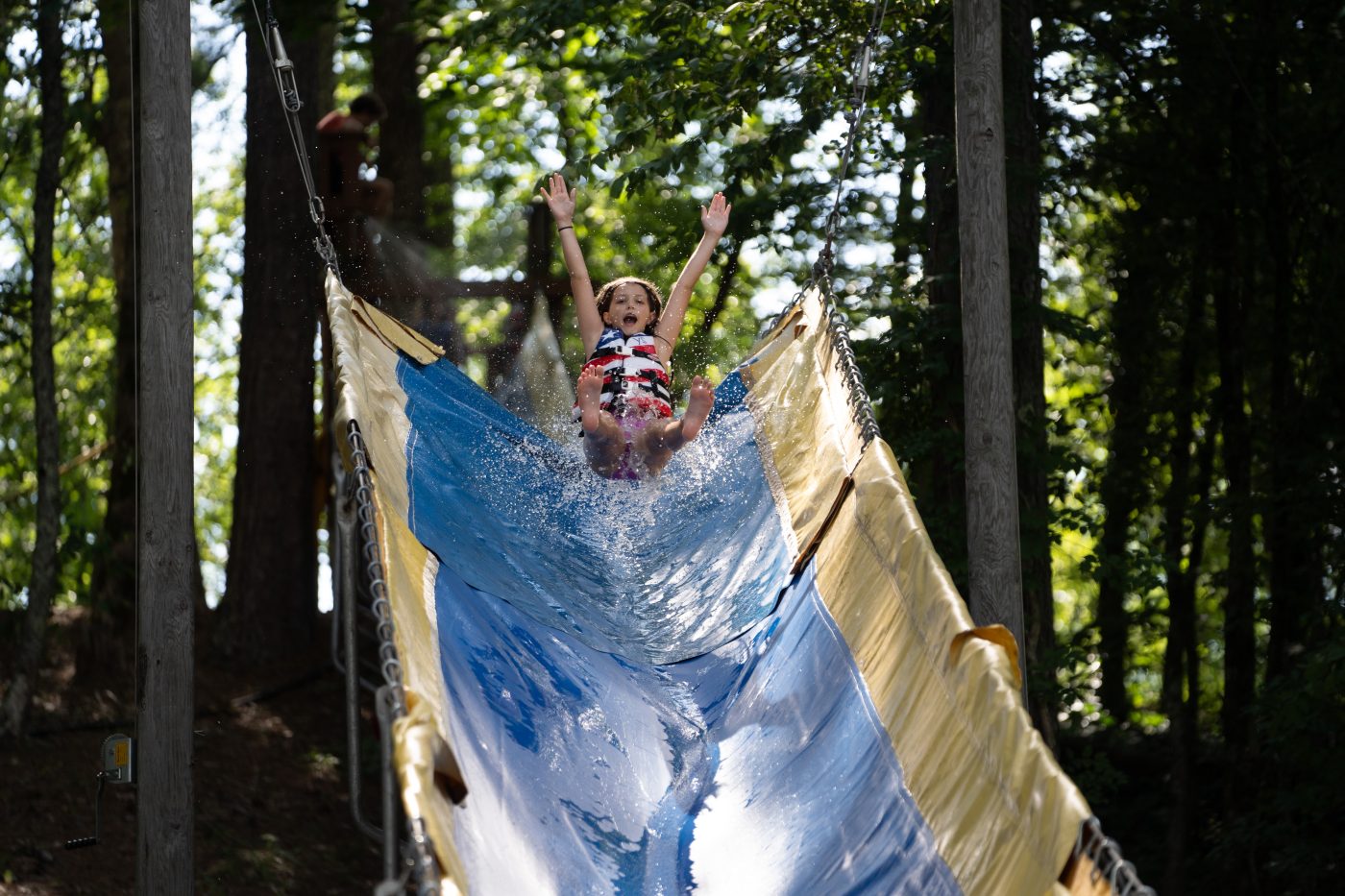 Morning Activities
Fun and Games
Today at Fun and Games, the girls came down and we played some Beege Ball, Tetherball, Pickleball, and Human Fooseball. For the Hotshots, the MVP was Jacqueline Stubbs. For Varsity, the MVP was Kate Bakken. For Rookies, the MVP was And Turnipseed. The MVP from JV was Hunter Connolly.
The winner of the "ratta-tatta-ratta-tatta win a big ole cowboy hatta" was Hilary McLeod!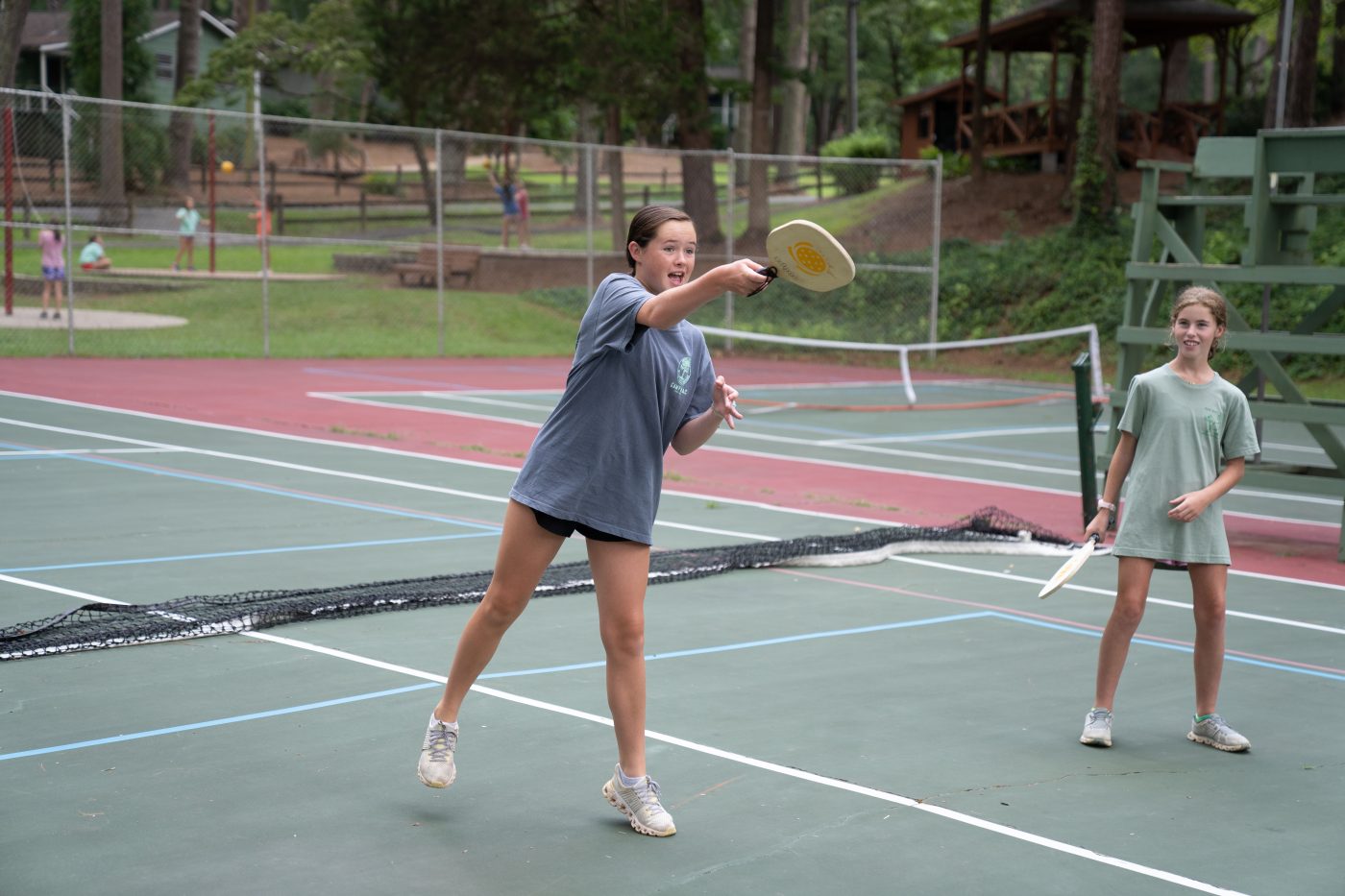 Team Sports
Today at Team Sports, we played some Volleyball, Newcomb, and Bombardment with the girls and everyone had a great time!

The winner of the "winna winna chicken dinna" was Anti Turnipseed!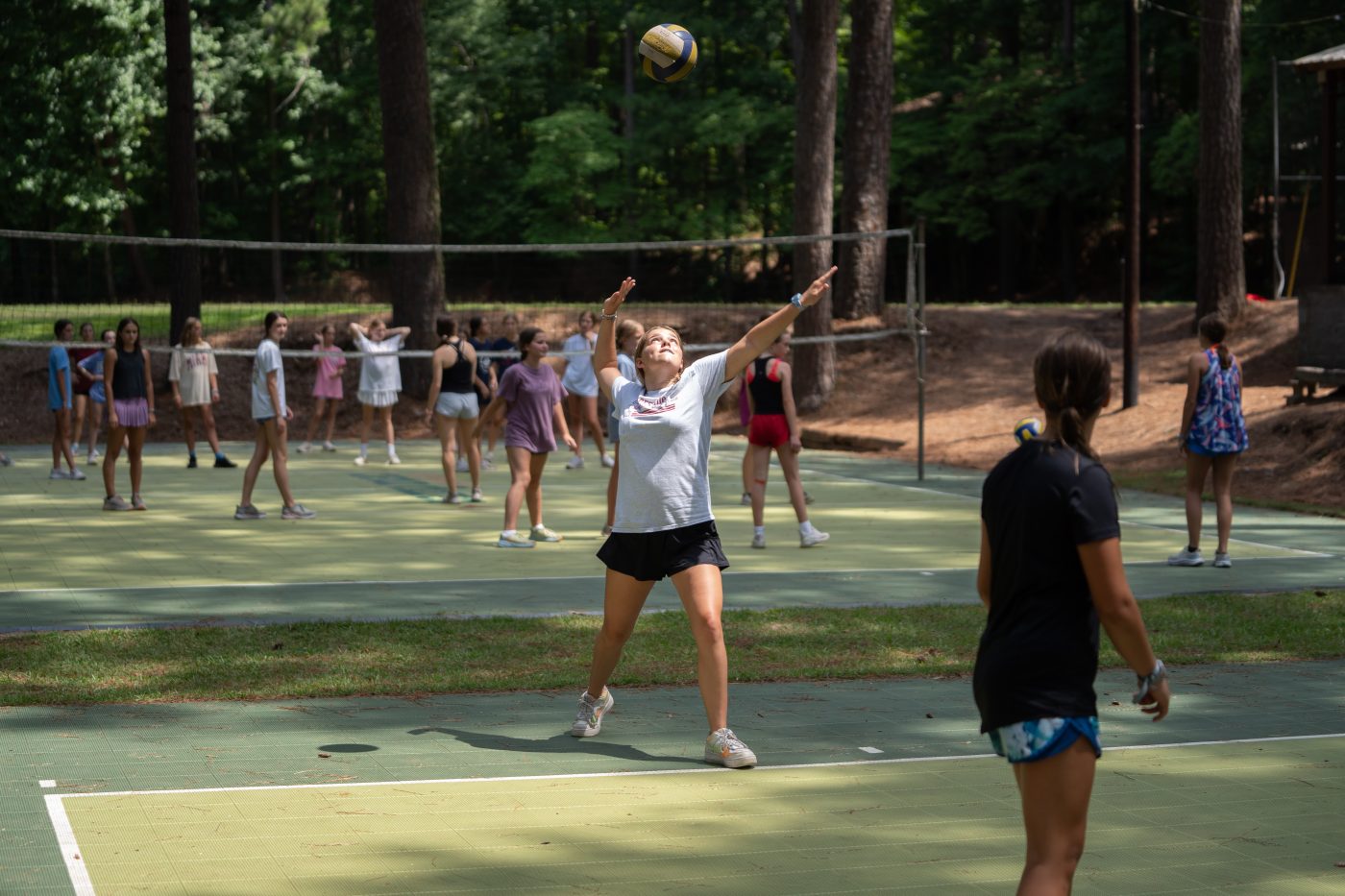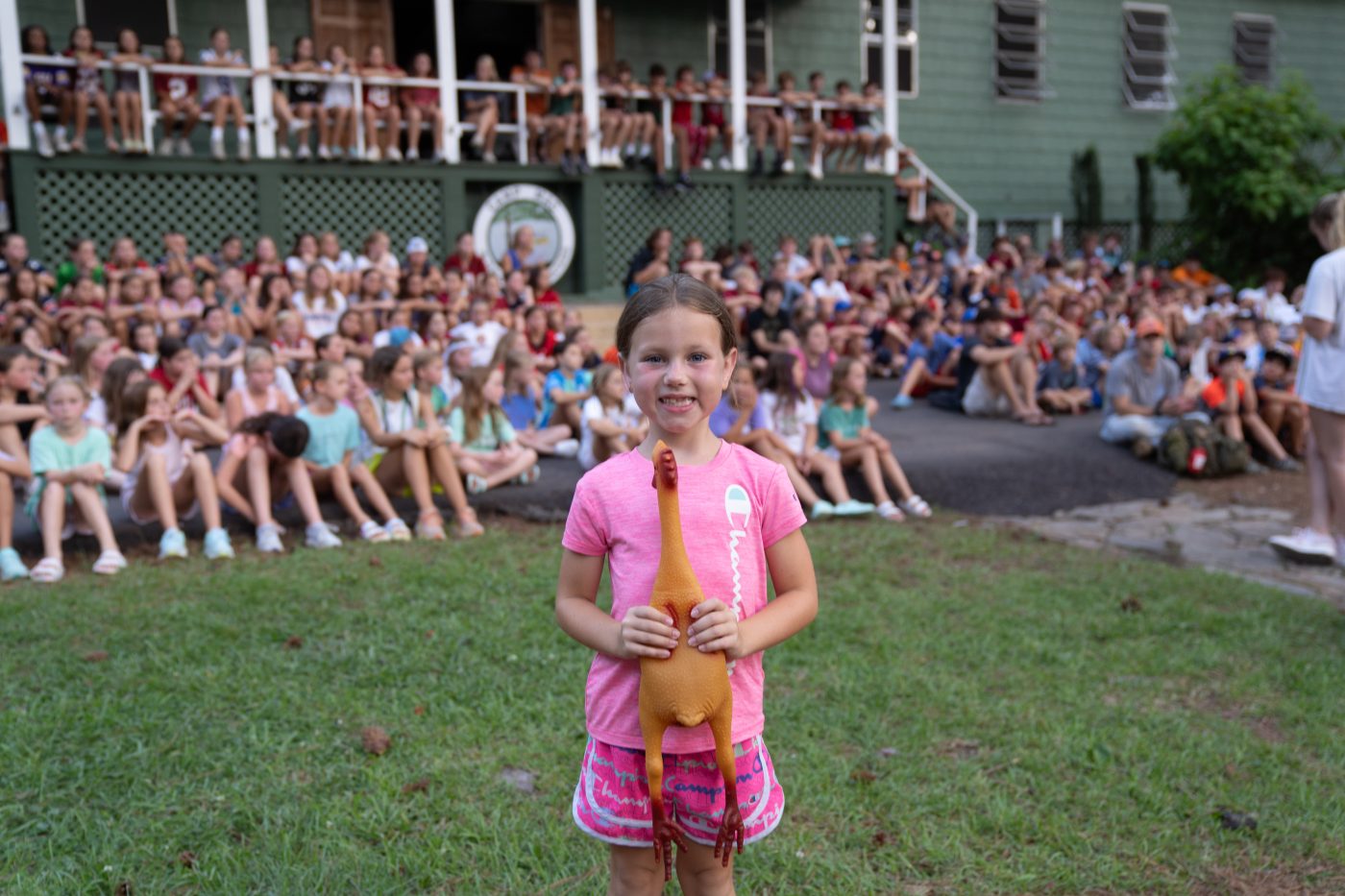 Electives
Fishing
Today at Fishing, Maclin Smith caught 1 Bluegill and Lee Miller caught a catfish.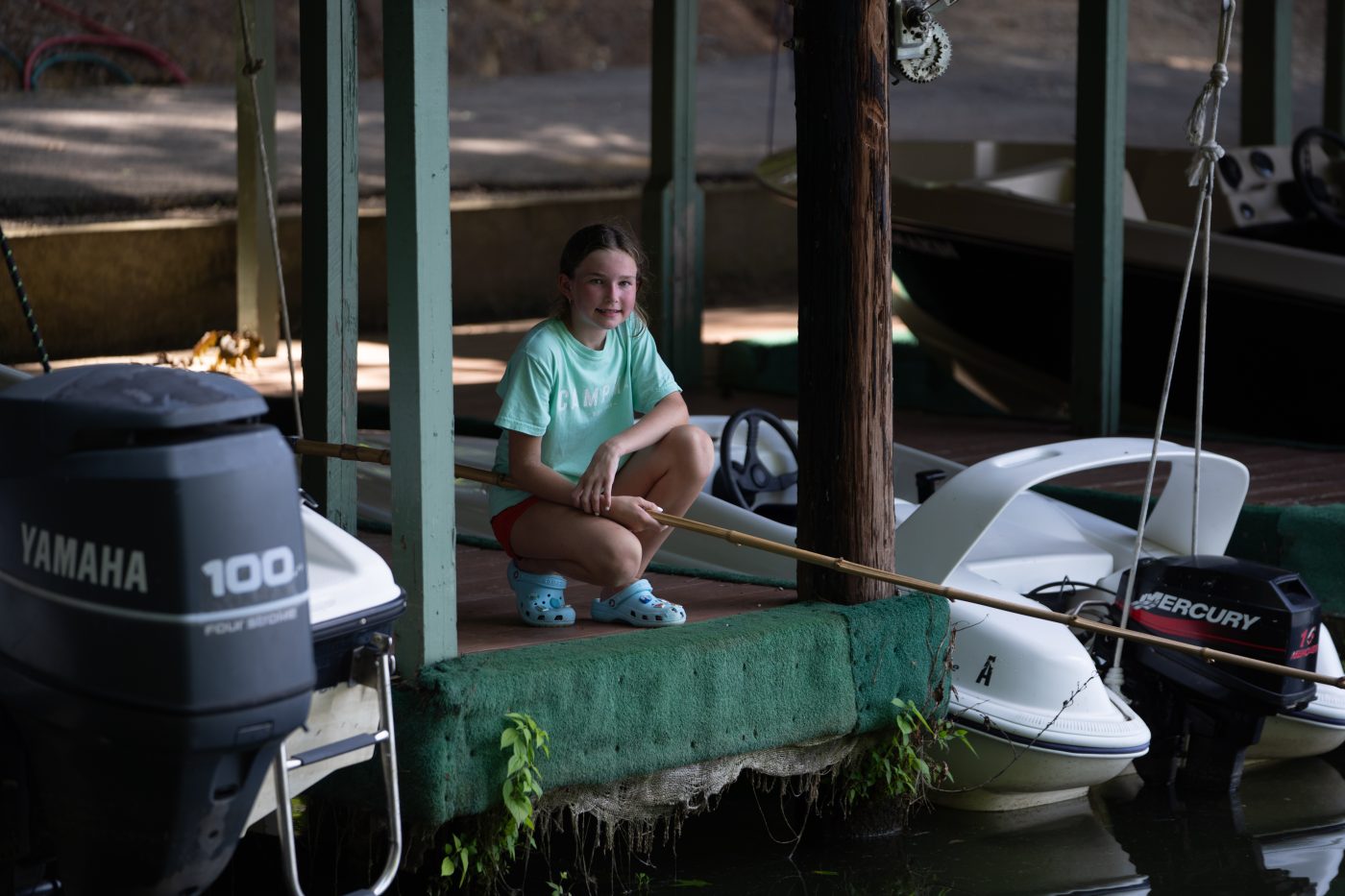 Tennis
Today at Girls Tennis, we played some Cricket in the Cage and our winners were Katherine Stubbs and Lillian Rizk.

Today at Boys Tennis, we practiced our serves and volleys before we played some King of the Court. Our winner for King of the Court was Kee Graham.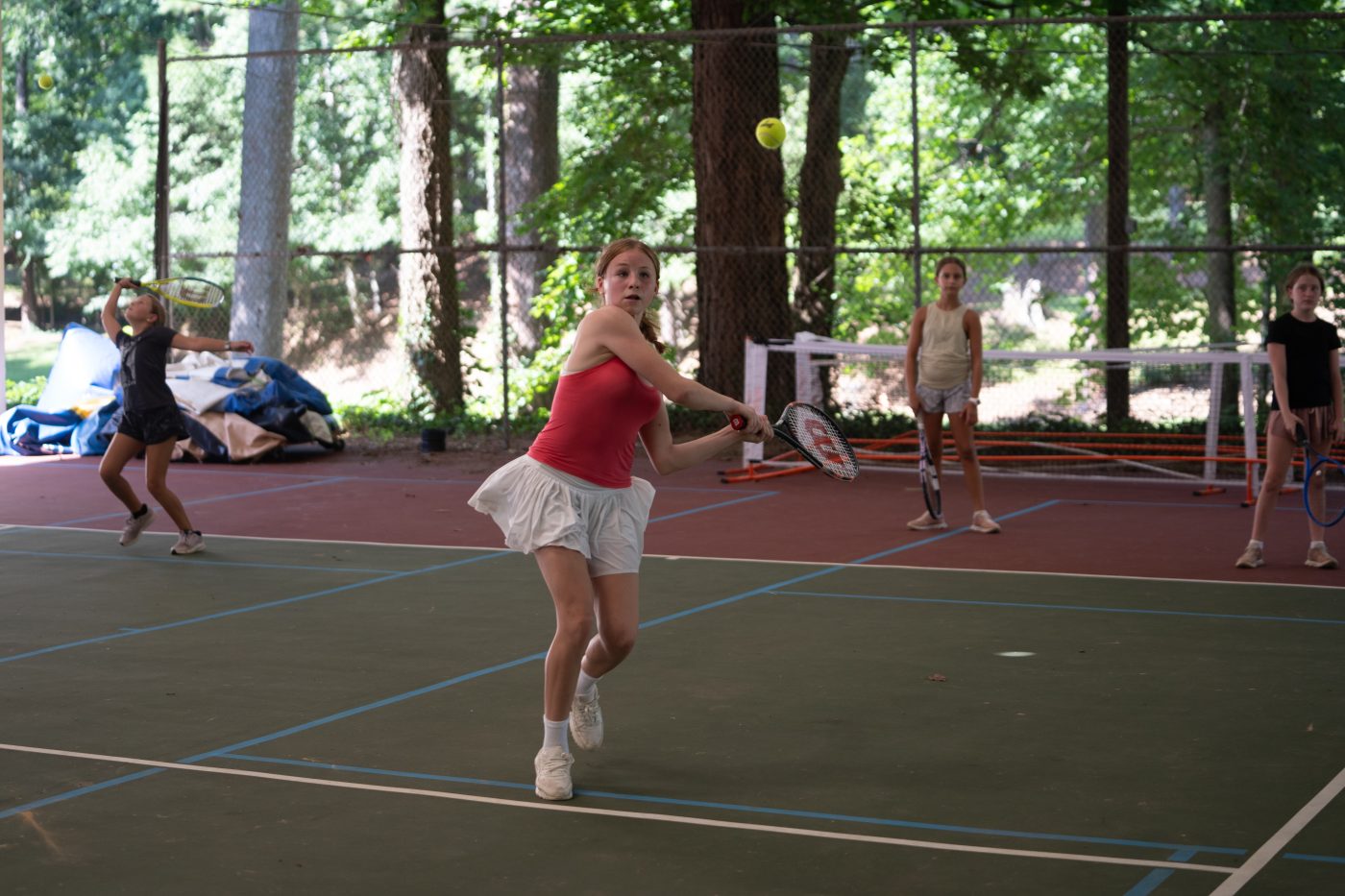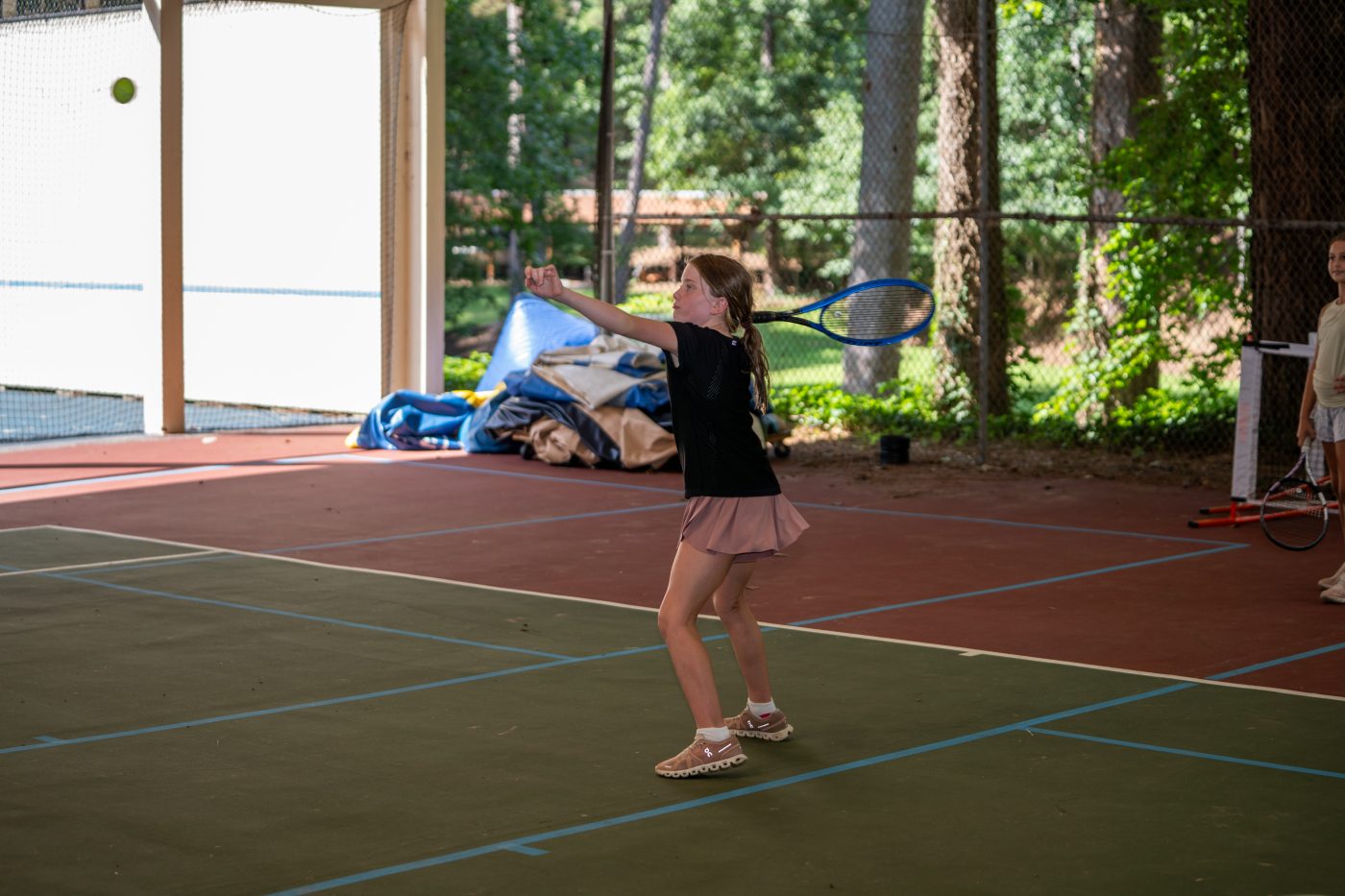 Wet Willie
Today B-4 came on down to the Wet Willie and they had a competition to see who could do the most 360s while going down the slide. The winner was Everett Was with 11 360s!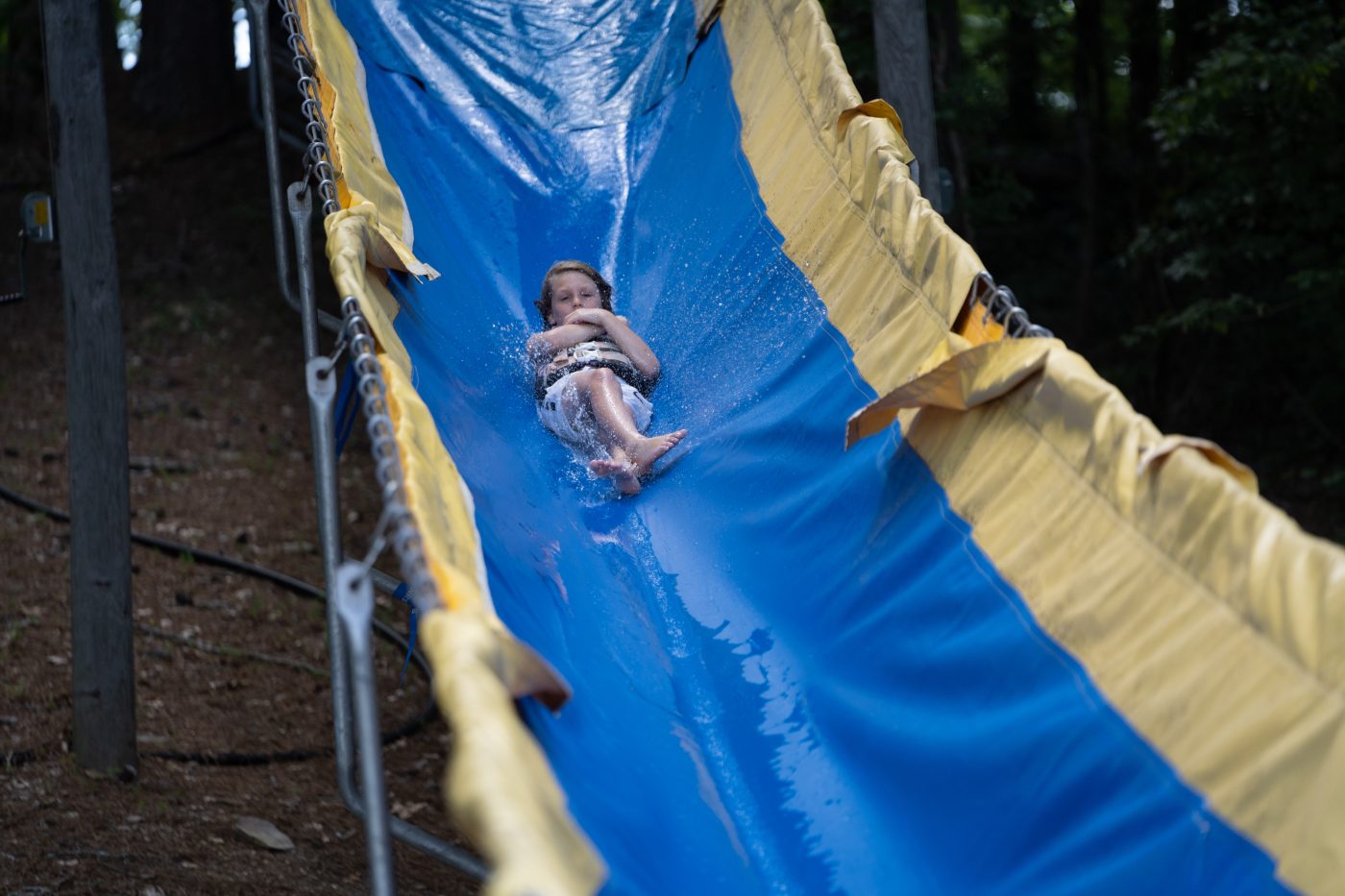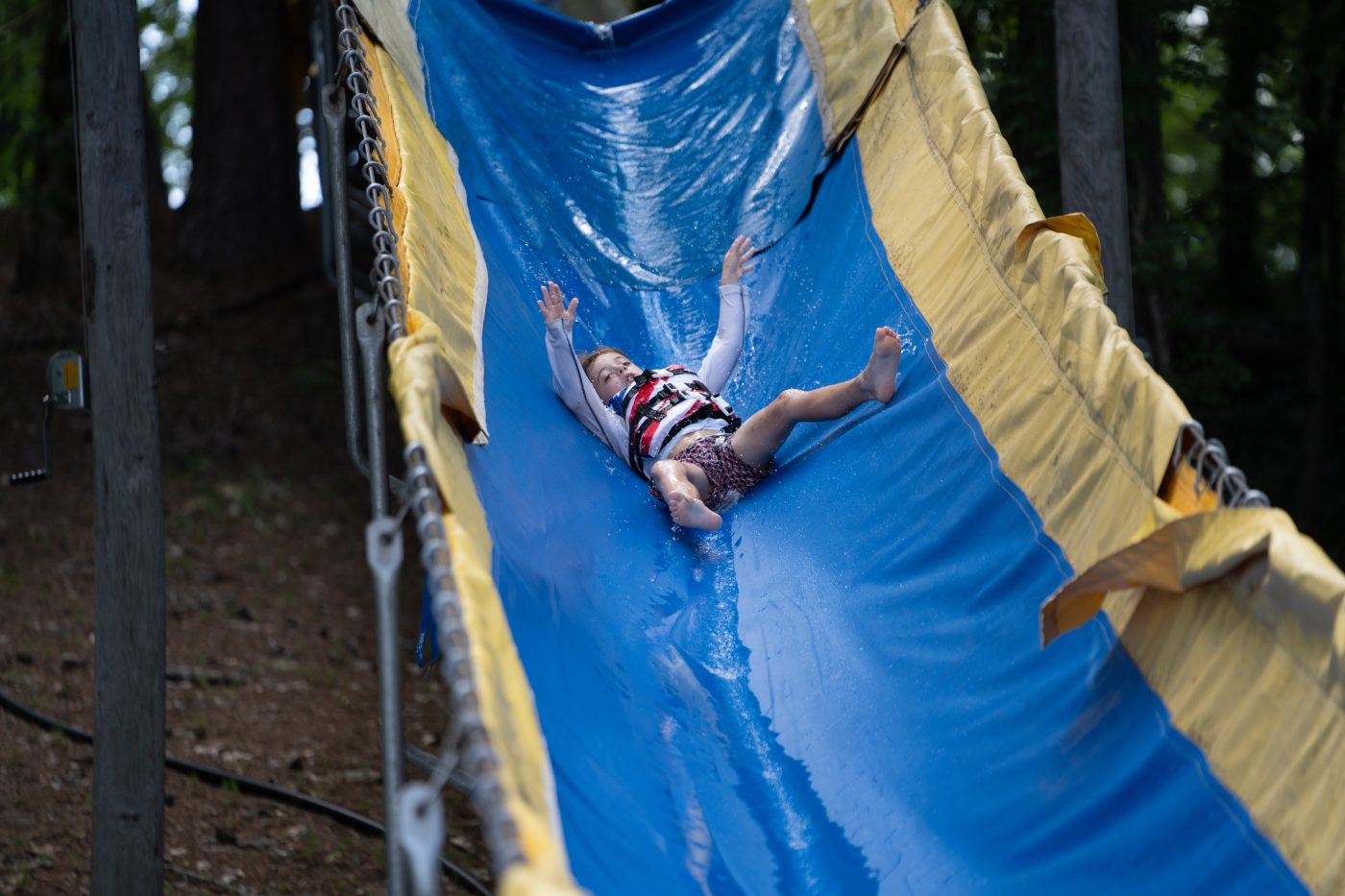 Bucking Bull
Today at the Bucking Bull, B-5 came on down and had a competition see who the best cowboy was. James Fennell stayed on the longest with a time of 26 seconds.

The Lovely Ladies of G-5 also came over to the Bull and the Cowgirl of the Cabin was Caroline Spears with a time of 1 minute and 4 seconds!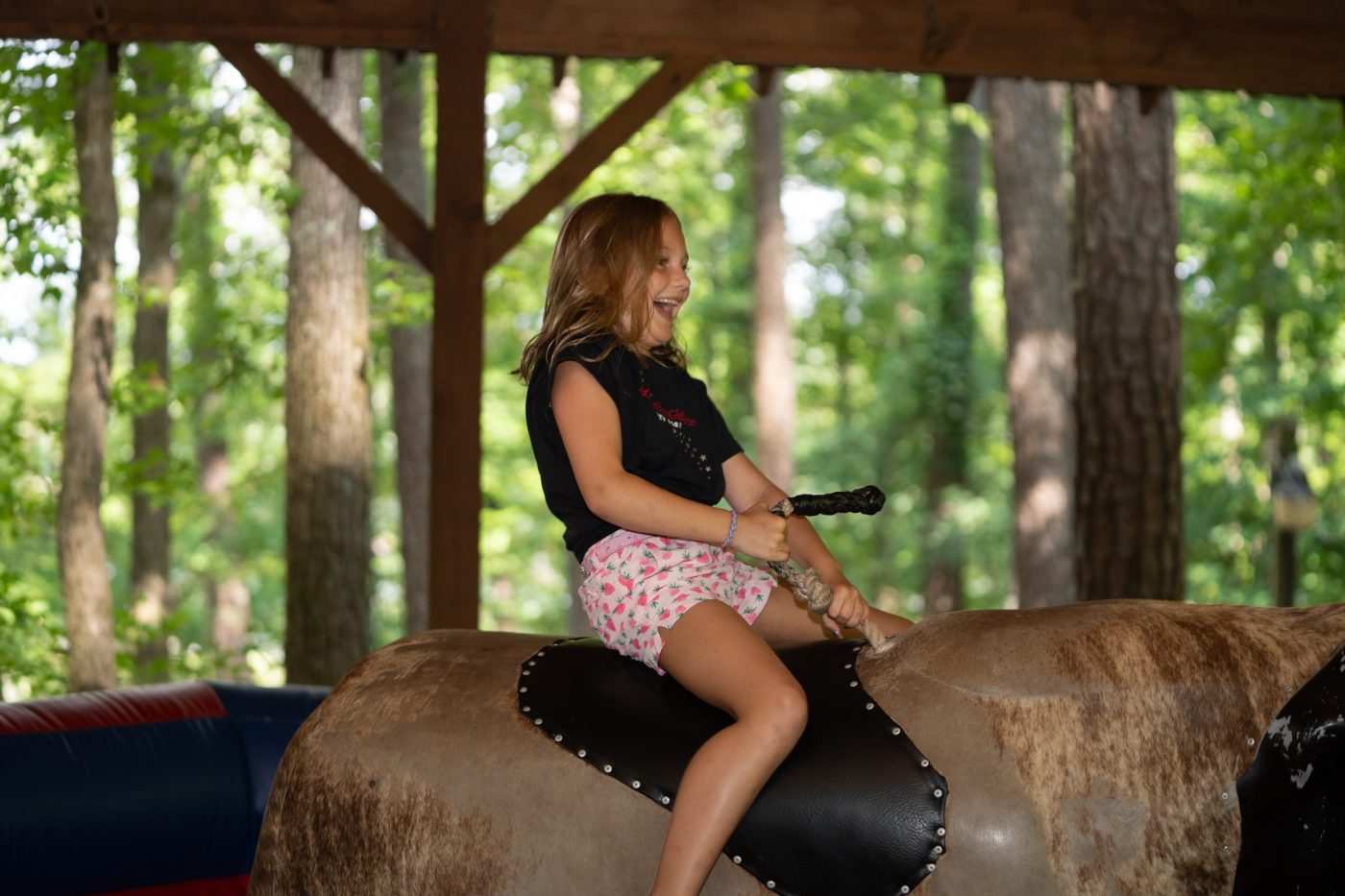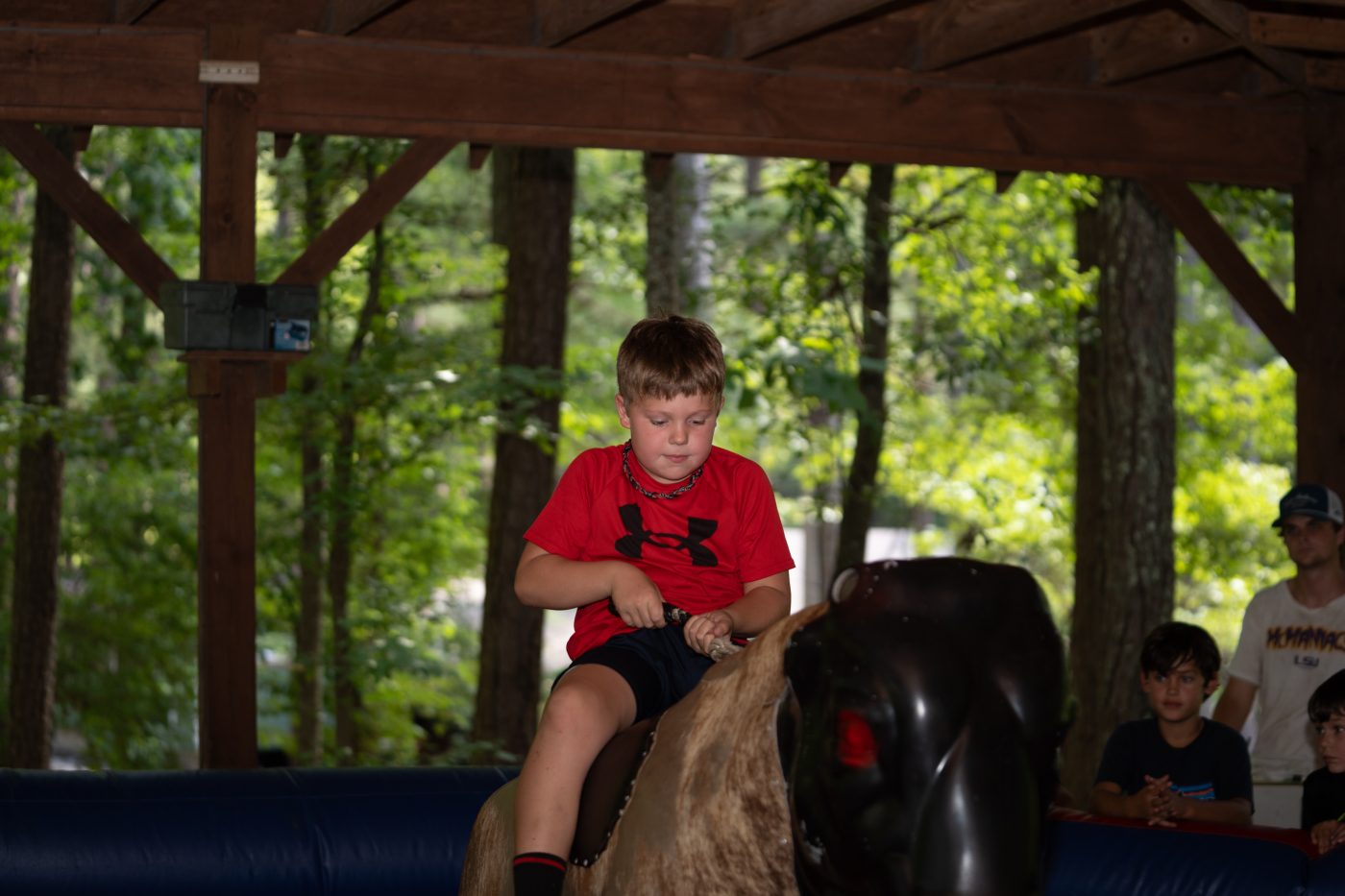 Tramps
Today at the Camp Mac Trampolines, we had some boys pass off classes. Holloway Craft and Guy Bradley both passed off 2nd Class, and Hudson Brogan passed off 1st Class!

Today at Girls Tramps, we had some more kids passing off classes. Mary Sibley Shreiber, Lucy Longo, MJ Gross, and Hunter Connolly all passed off 2nd Class. Charlotte Bell and Helen Ann Coale both passed off 1st Class.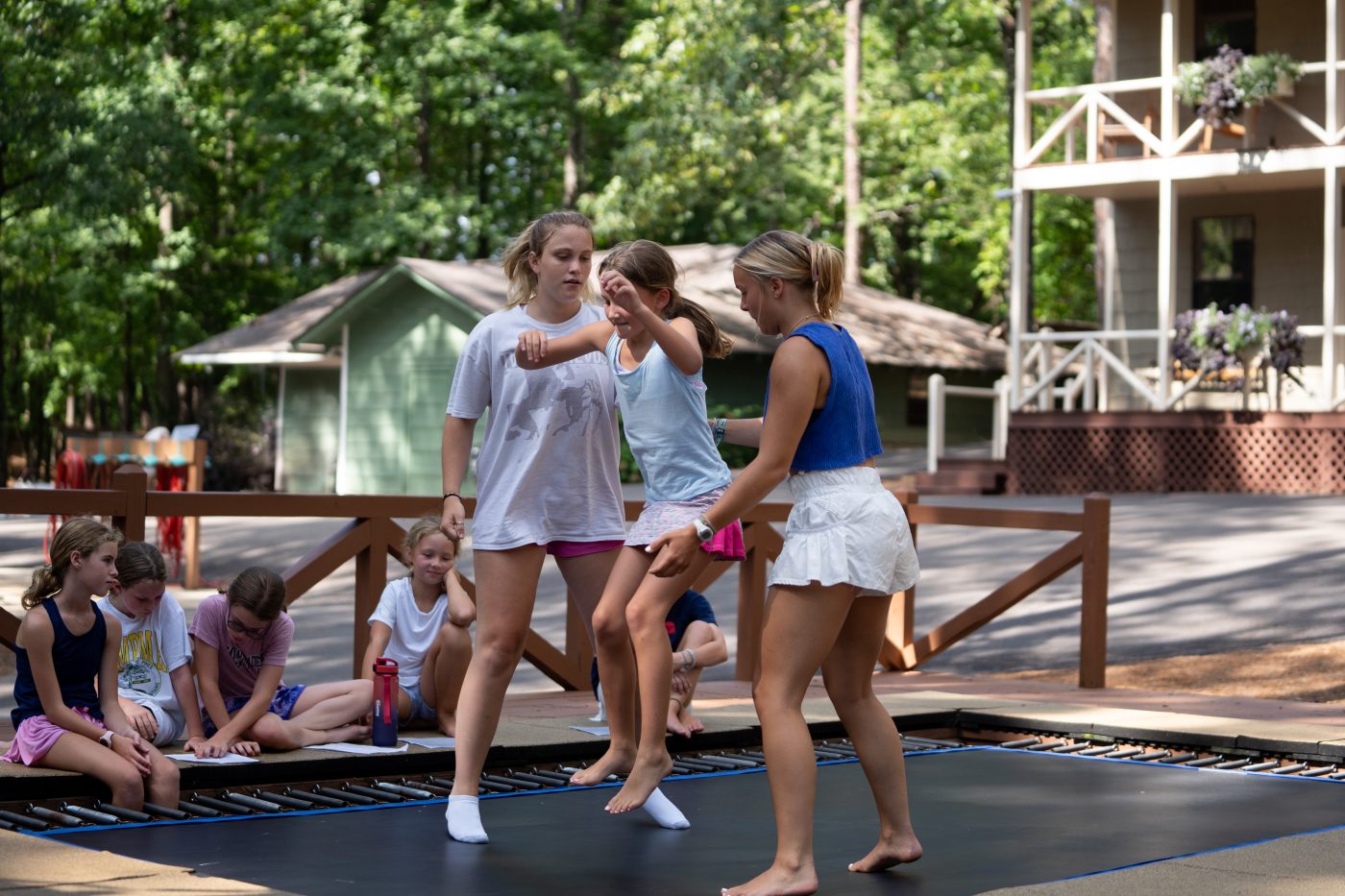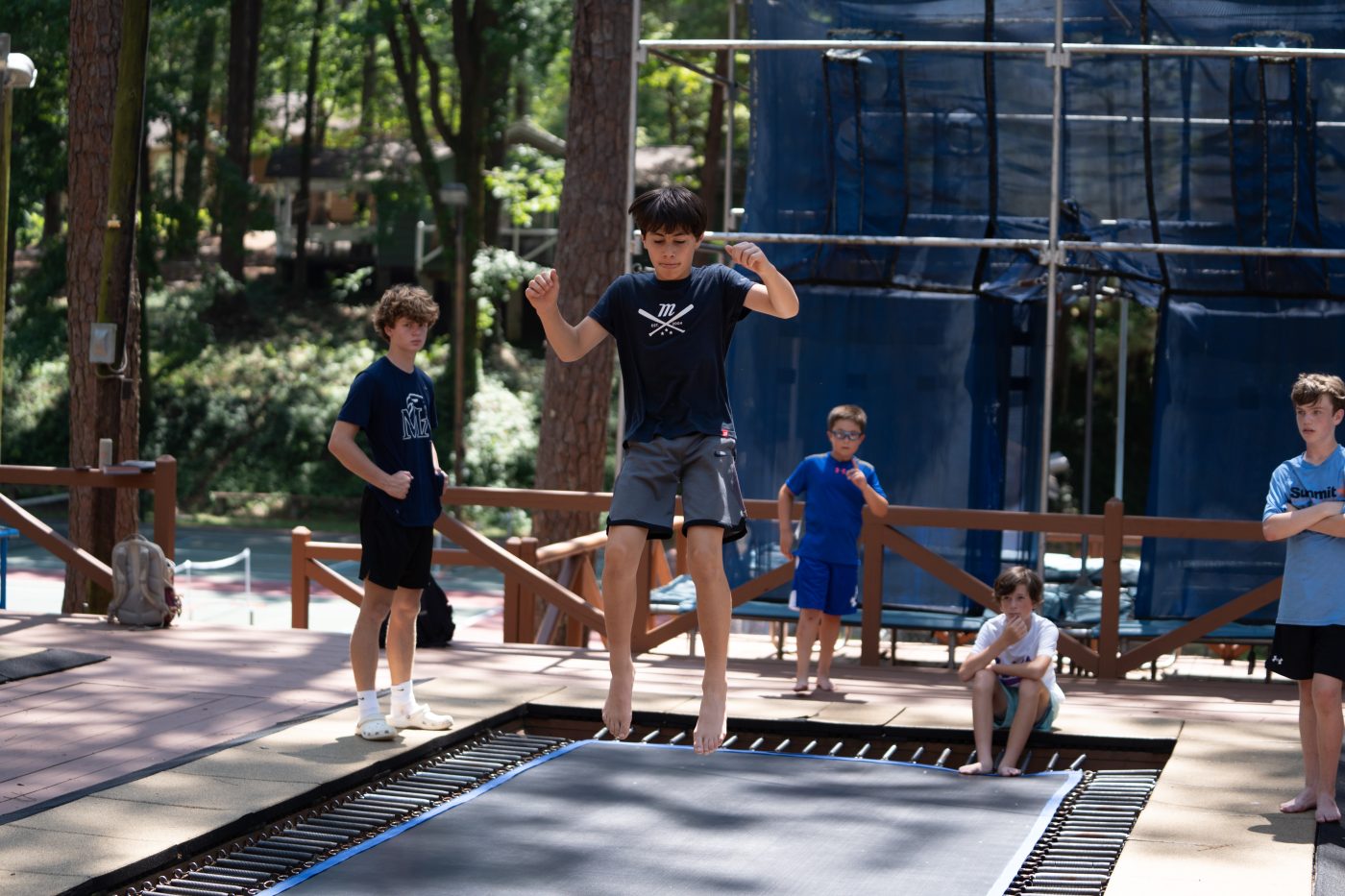 Shooting Sports
Today at Shooting Sports, the girls came on down to the Range and showed off their sharpshooter skills. Lulu Gribbin hit 12 clays. Ellie Gribbin hit 9. Herrin Tate hit 1. Scarlett Hale hit 8. Avery Pugh hit 1. Amelia Lacy hit 13. And lastly, Kate Coleman hit 11.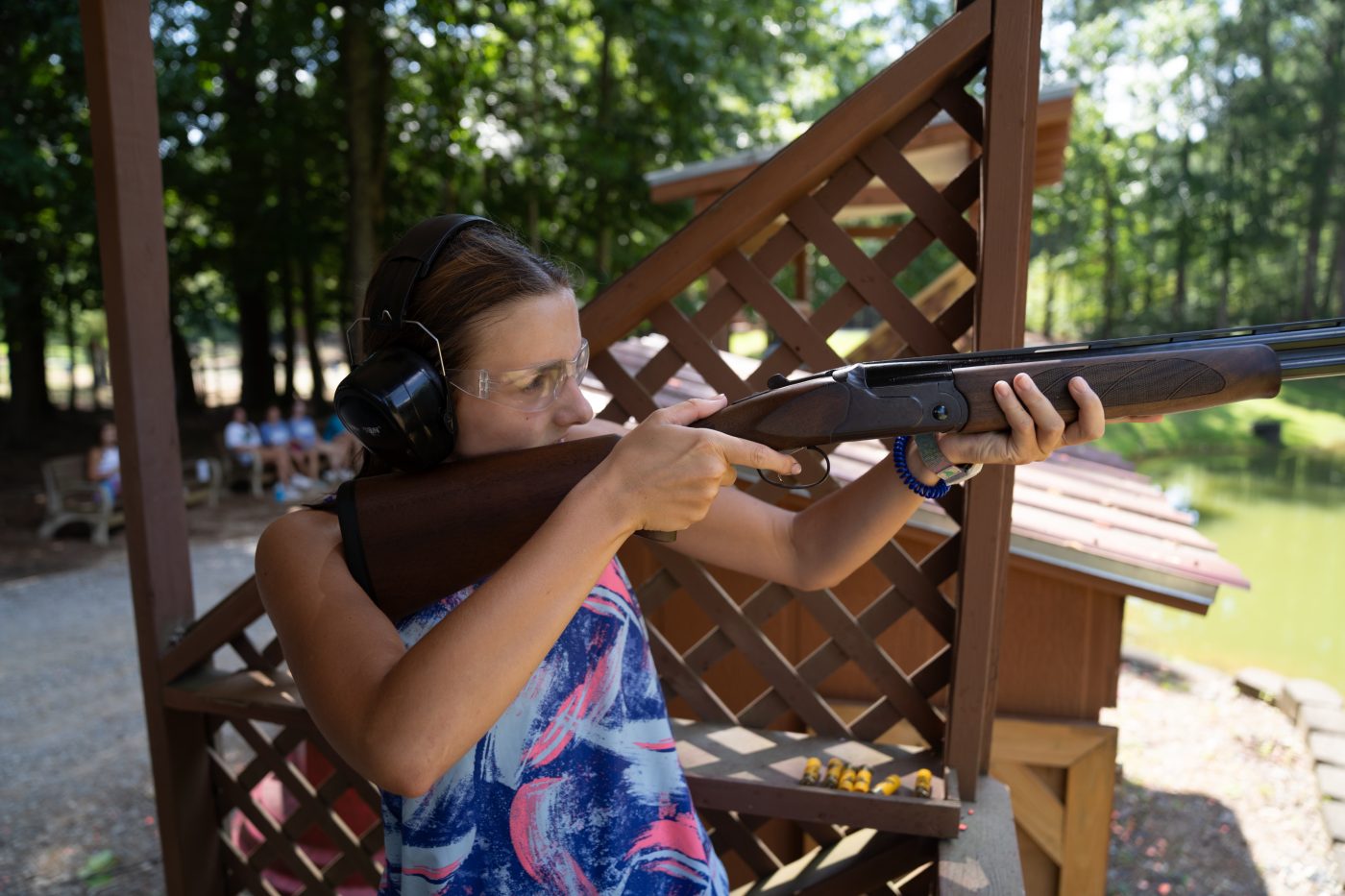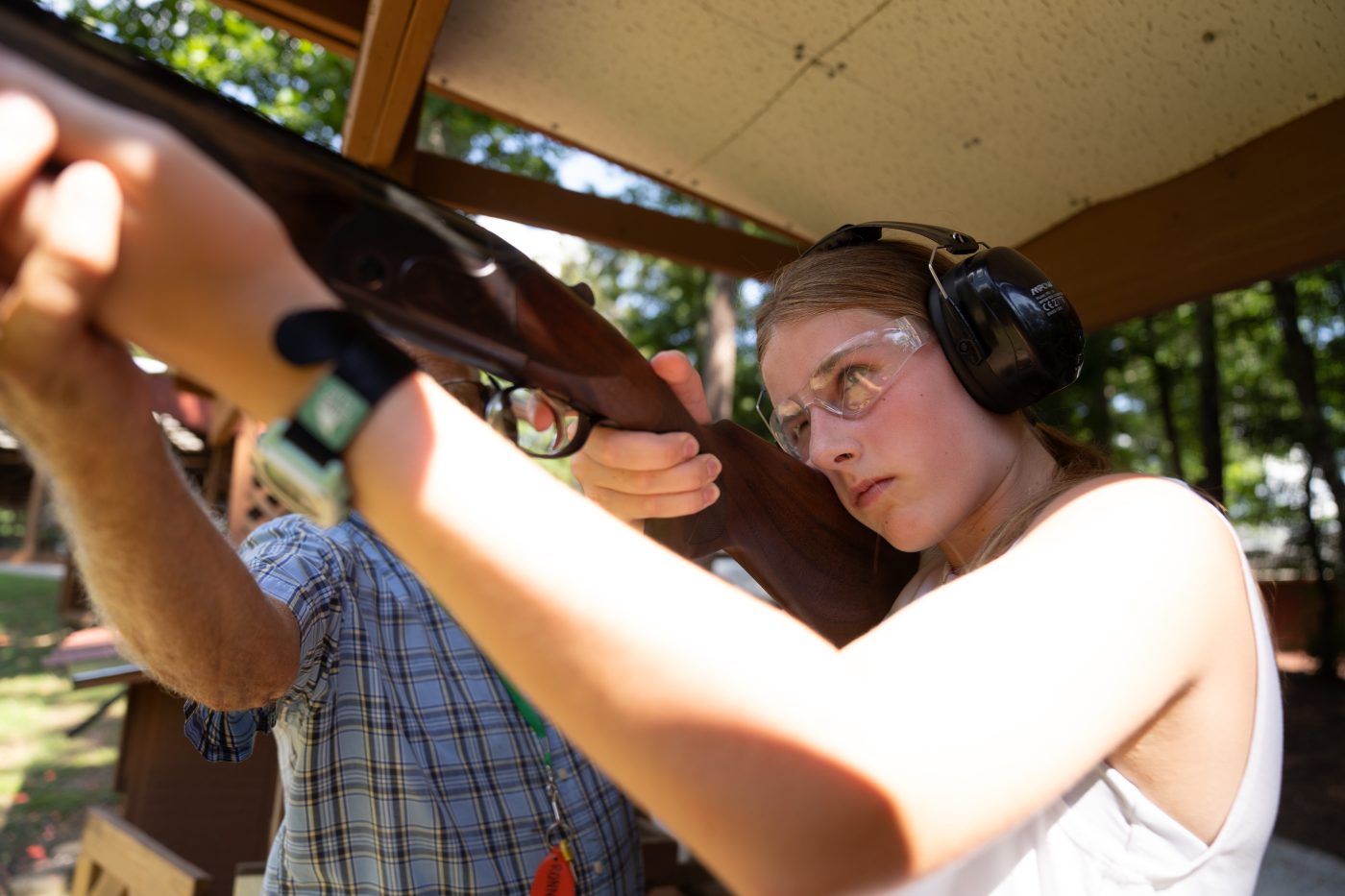 Cabin Time
Putt-Putt
Today at Putt-Putt, B-5 came on down to the Camp Mac Green and compete in a Hole in One Competition.
Hole in Ones:
Aaron Boling - 1
James Nobles - 2
Cooper Lavender - 2
Oliver Kaiser - 3
George Prince - 3
Howell Shreiber - 3
Steele Smith - 7
James Fennell - 9
Stone Starnes - 10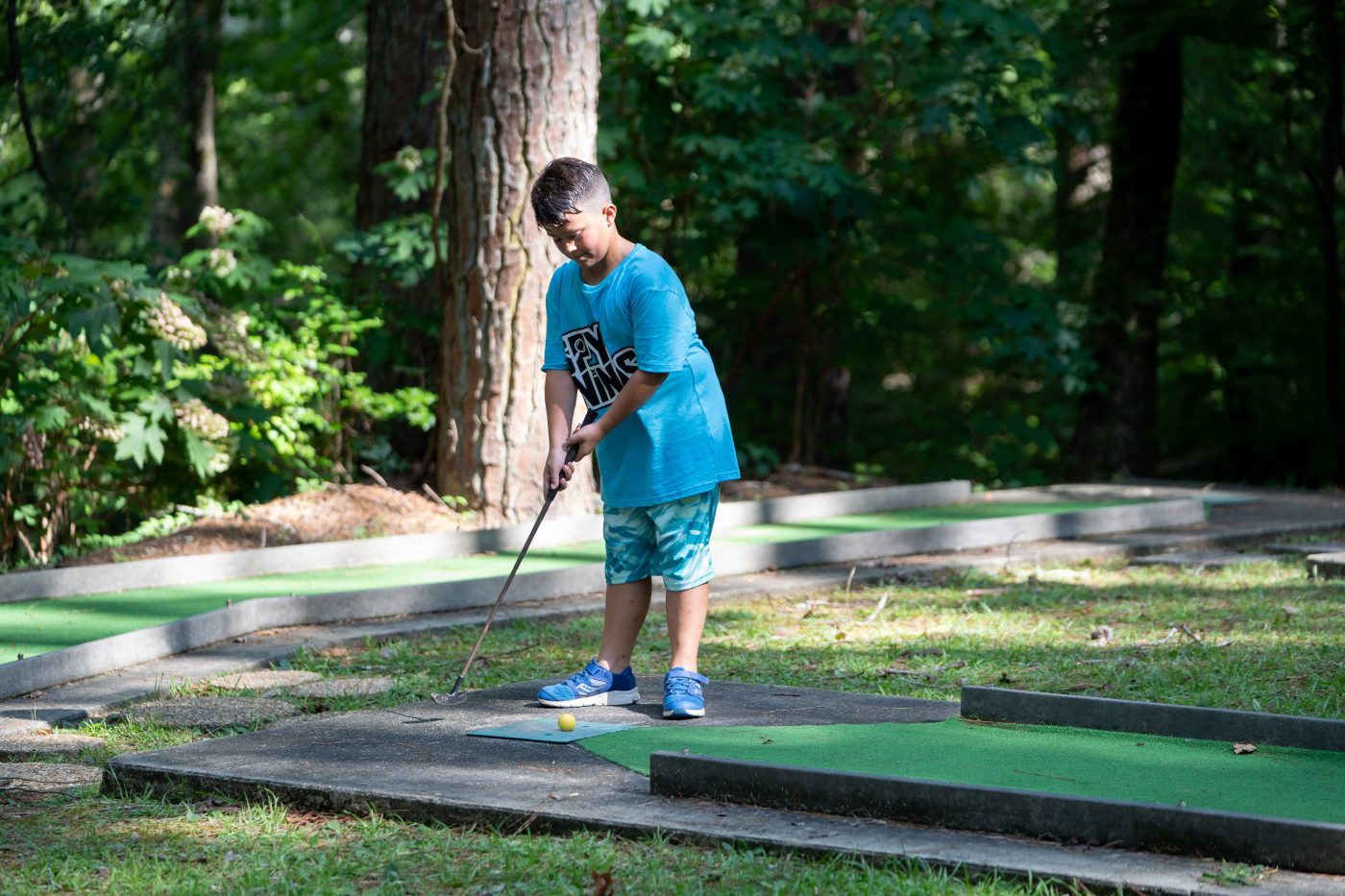 League Games
Today on the Sunny Court 1, Amelia's Amazing Artichokes destroyed Clark's Sharks in an intense game of Volleyball. From the Artichokes, Hunter Connolly played like a superstar. On Clark's Sharks, Lucy Hollon played like the best shark in the water.

Today on Court 2, Sarah's Inskeep on Swimming survived against Claire's Carebears. From the Swimmers, Nellie Reynolds played great. From the Carebears, Virginia Bell played with all her strength.

Today on the Sweaty Field 1, Addison's Slay Sisters defeated AE's Leopard Queens in a close game of Kickball. From the Queens, Lila McKinney played like a true leopard. From the Slay Sisters, Charlotte Carrington slayed.

Today on the Shady Field 2, Lizzie's Little Lightning Strikes struck Kate's Crazy Cats in an intense game of Kickball. From the Lightning Strikes, Parker Latham played like a true bolt. From the Cats, Millie Dubroc clawed through the competition.

Today on the Soccer Field, Harper's Hoppity Hippos fried Sarah Kate's Cornnugs in a bumping game of Soccer. From the Hoppity Hippos, Hannah Webber hopped over the competition. From the Cornnugs, Emma Ross slayed.

Today in the Camp Mac Dome, Mary Drue's Corn on the Cobs demolished Katie's Cracked Cougars in an intense game of Bomb ardent. From the Corn on the Cobs, Katie Kirkpatrick played like the corniest cob. From the Cougars, Bess Whitten played swell.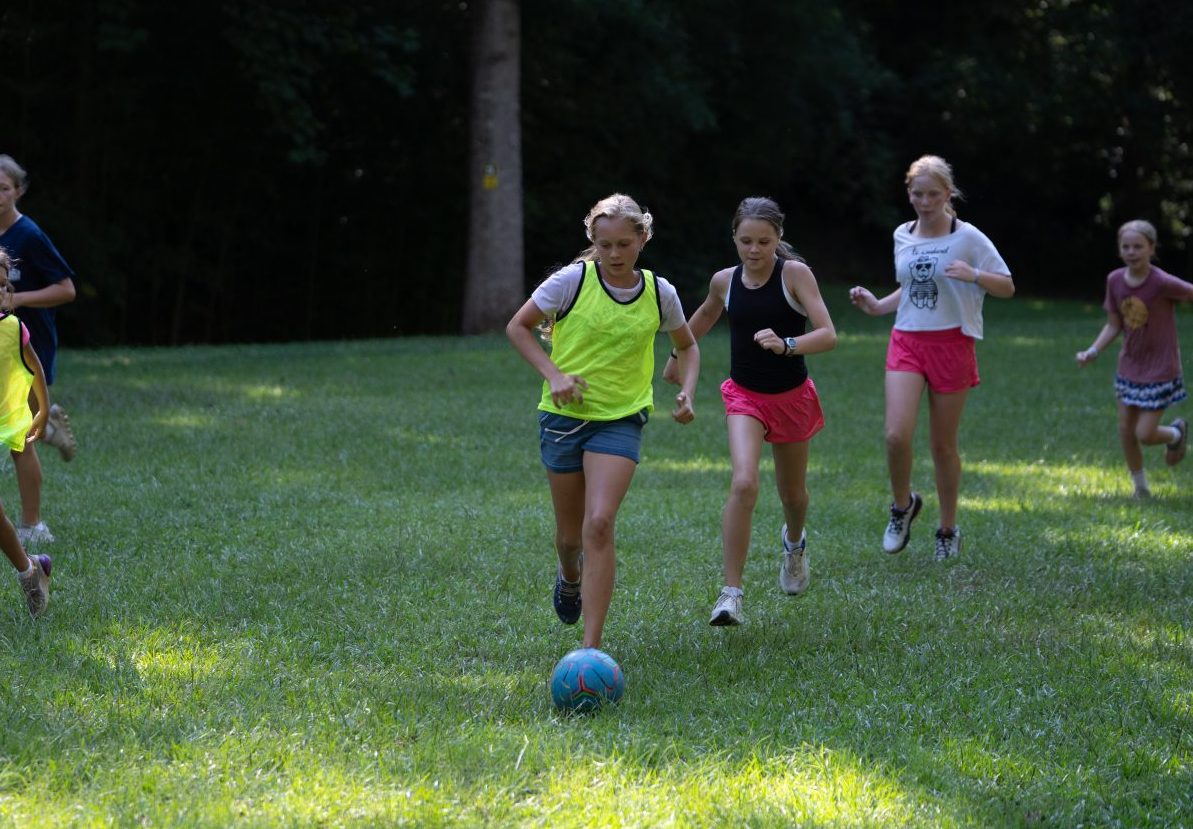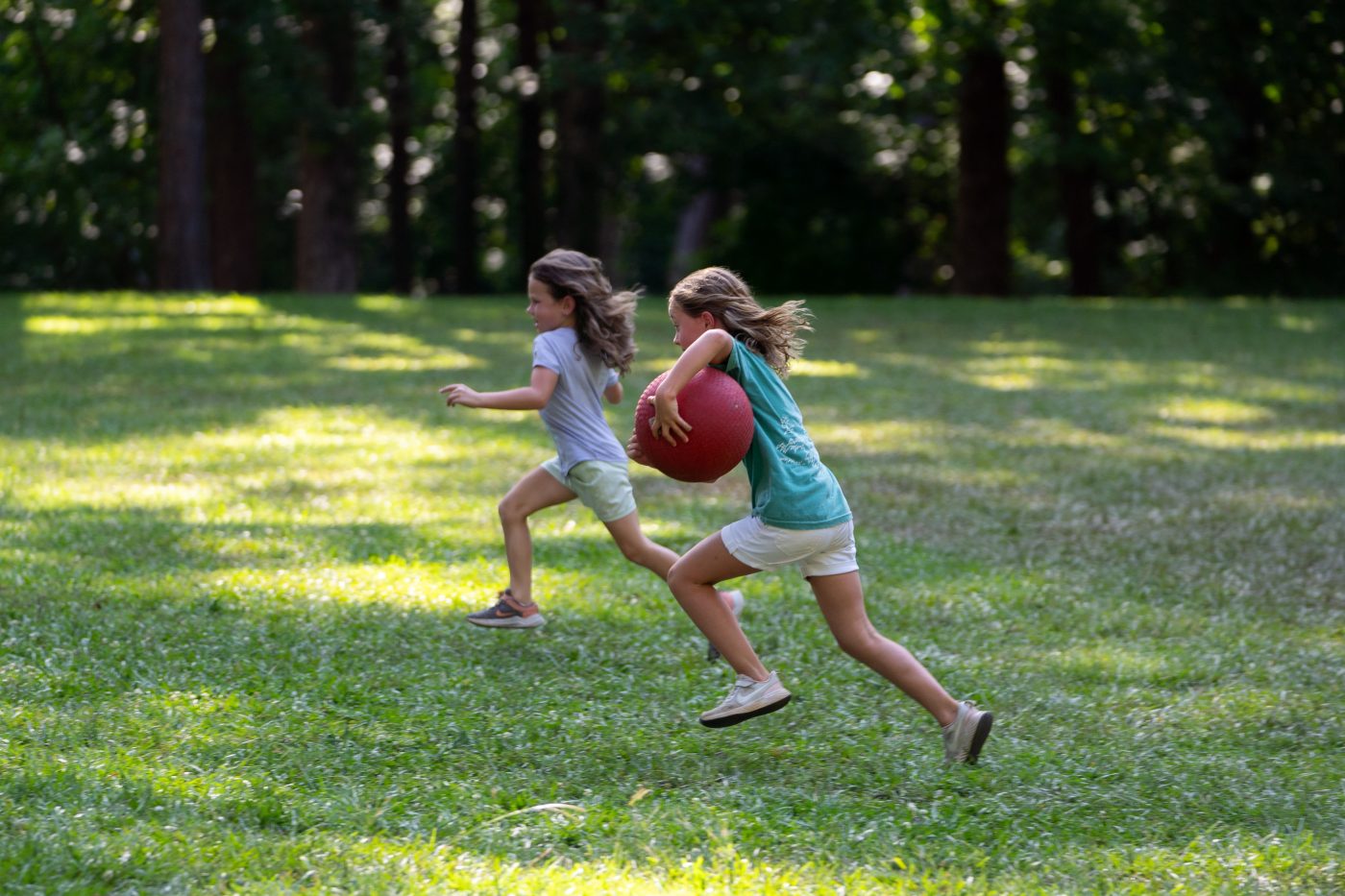 From the Dining Hall This morning, we had Sausage, Eggs, Pancakes, Toast and Assorted Cereals. For lunch, we had BBQ Sandwiches with Tater Tots, Pickles, and a Salad Bar. For Dessert, we had Chocolate Chip Cookies. And to end the day, we had Fried Fish, Taco Sticks, French Fries, Hushpuppies, and Cole Slaw. For Dessert, we had Banana Pudding.
Vespers
Megan Sumrall gave our message tonight.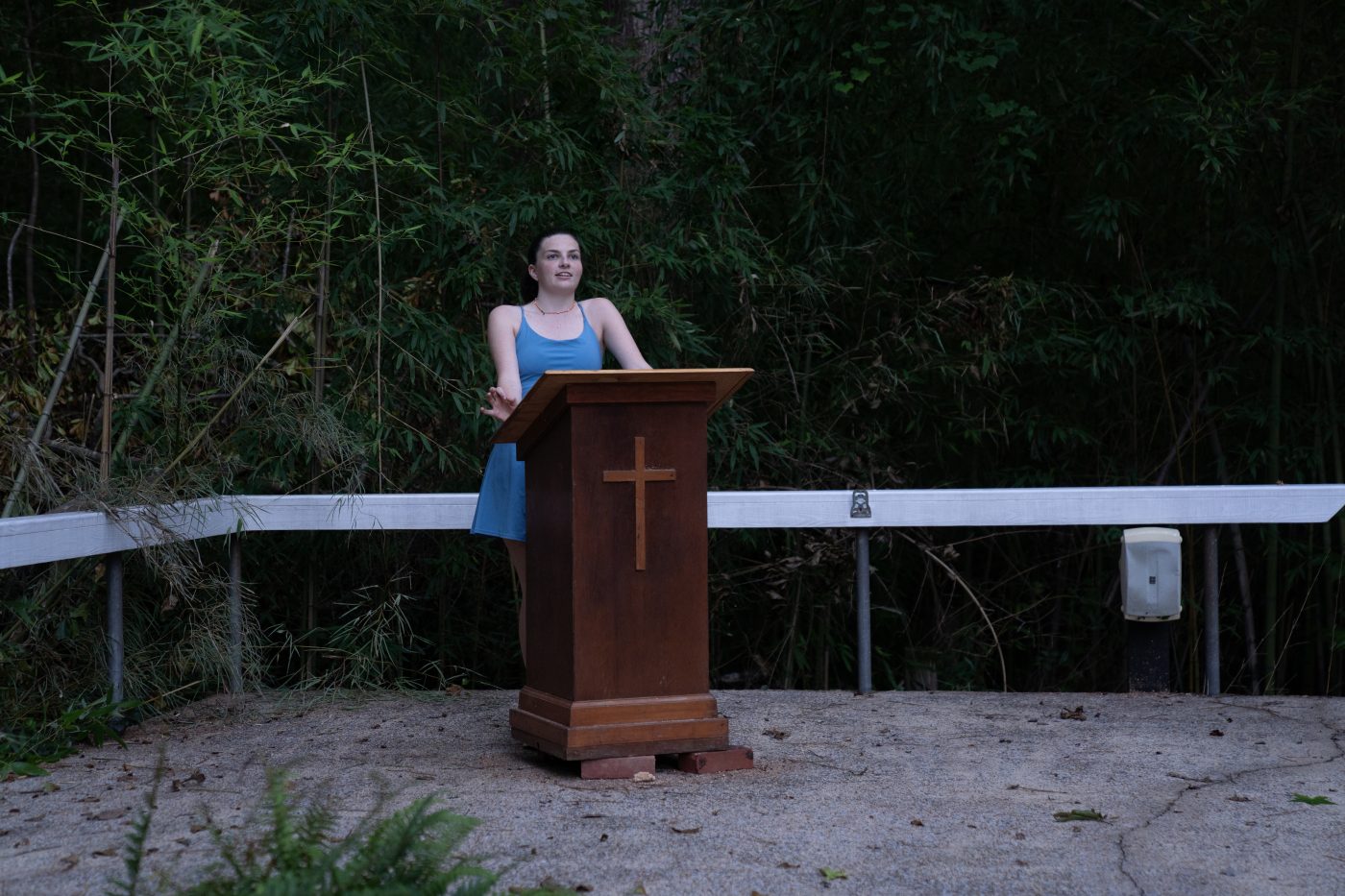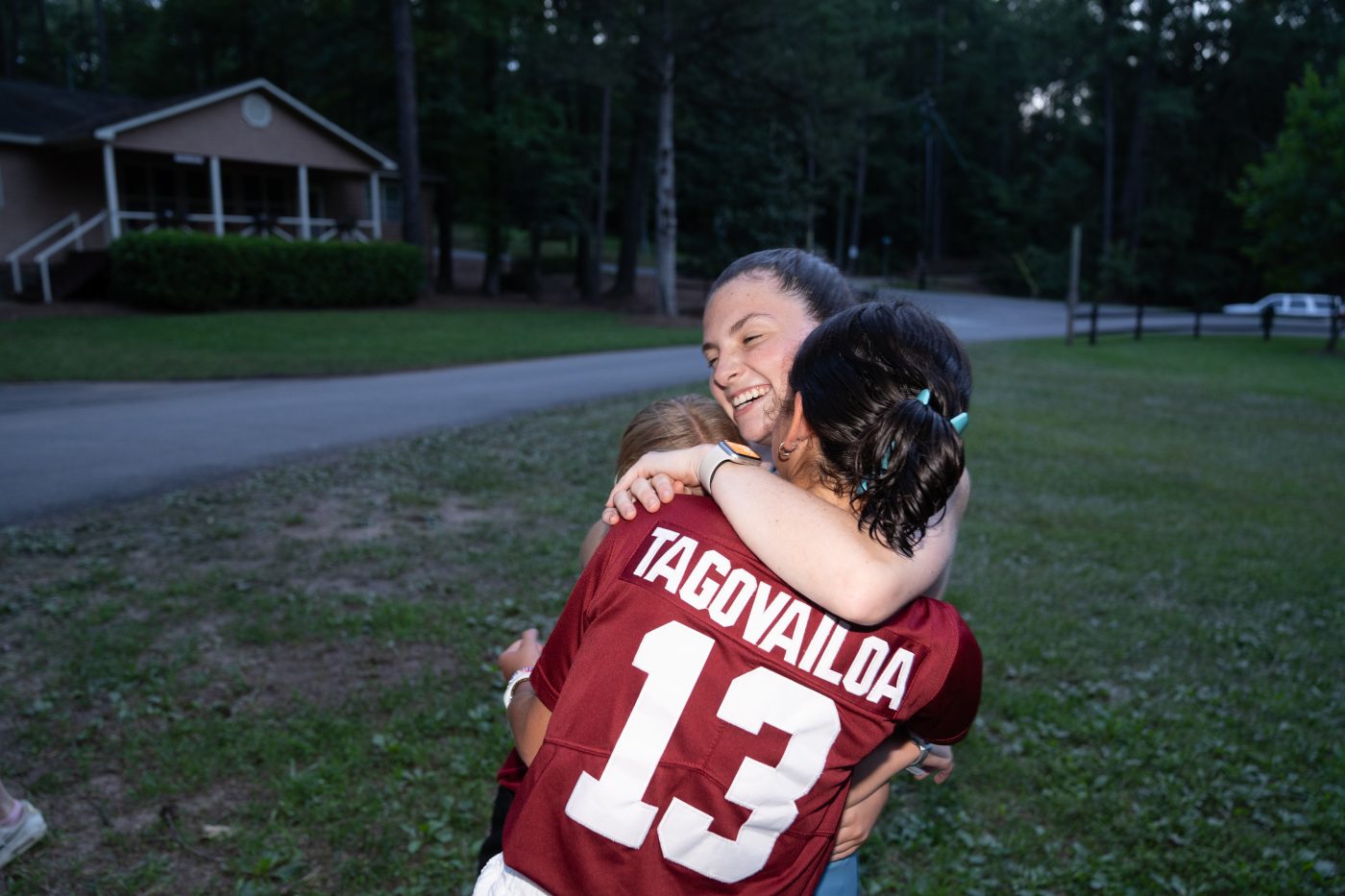 Tonight for Night Rec...
The Juniors had Cabin Competitions and the Seniors had College Night!