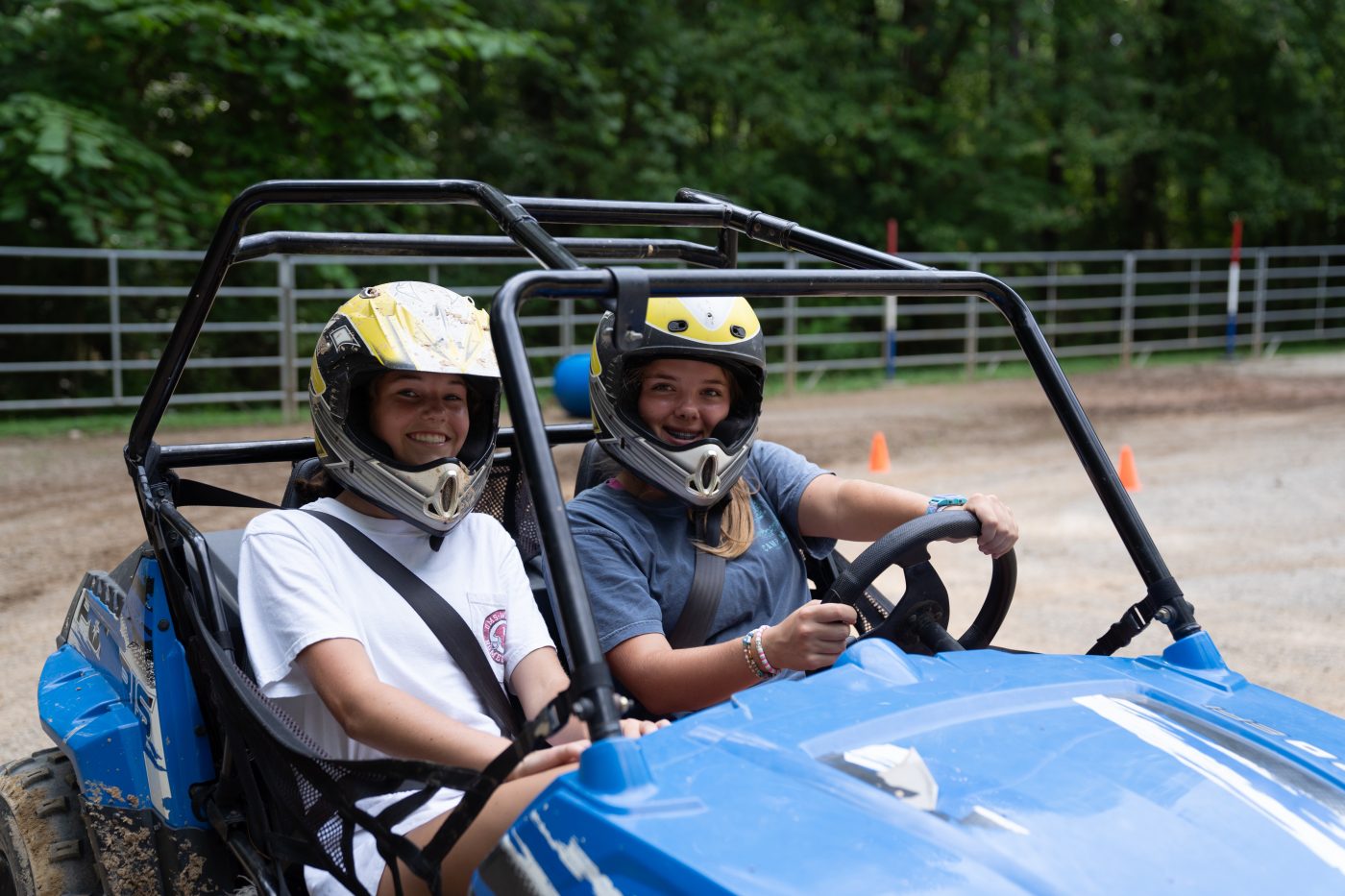 Morning Activities
Fun and Games
Today at Fun and Games, we played some Beege Ball, Tetherball, Pickleball, and Human Fooseball. From the Hotshots, the MVP was Sewell Buckalew. From Varsity, the MVP was Richard Delaney. From the Rookies, the MVP was Harvey Lynch. From JV, the MVP was Charlie Boiles.
The winner of the "ratta-tatta-ratta-tatta win a big ole cowboy hatta" was Rowen Falkson!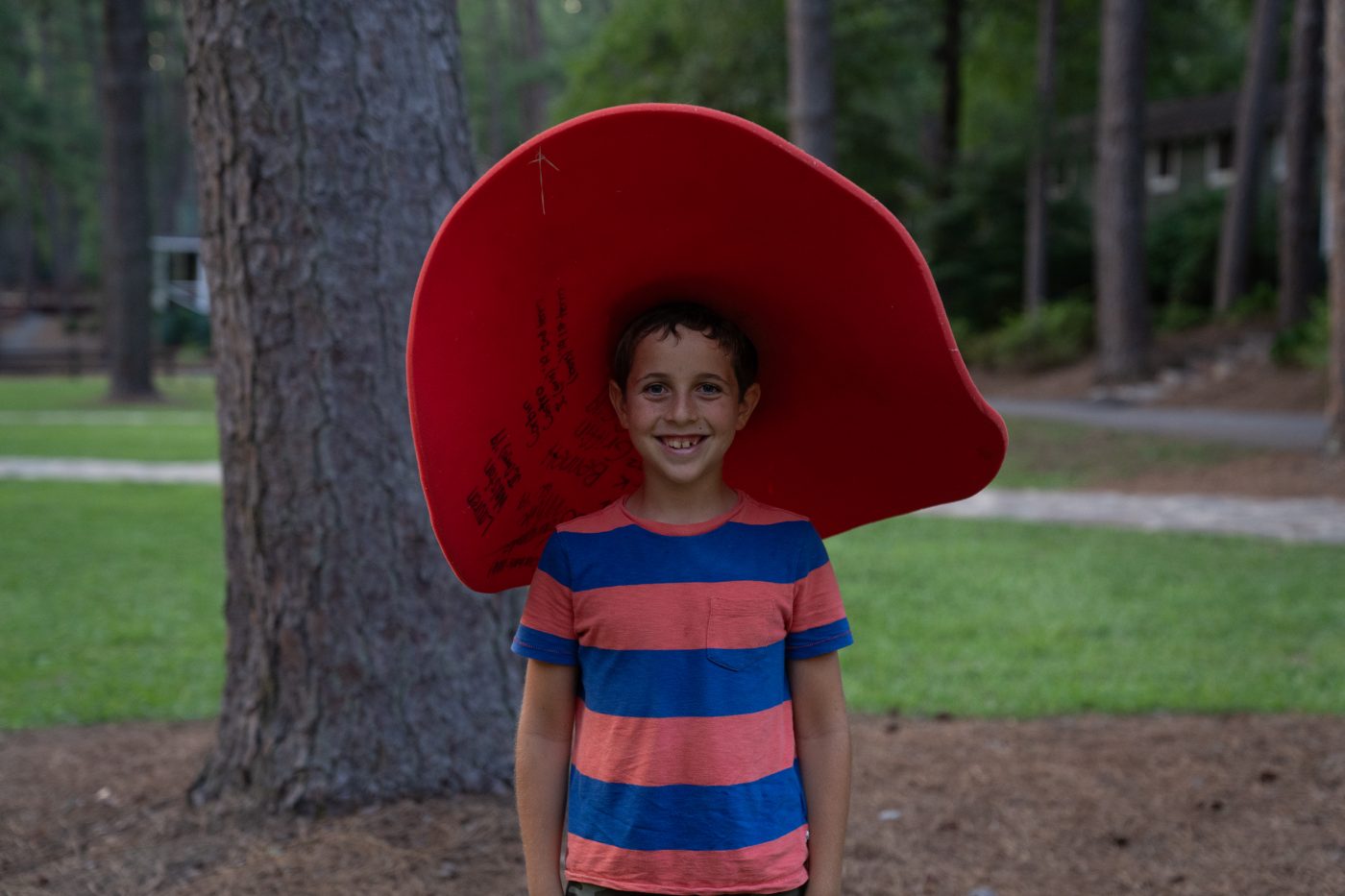 Team Sports
Today at Team Sports, we played some Volleyball, Newcomb, and Bombardment. In 1st period with JV, we played some Volleyball and on Court 1, The Ham Sandwiches beat Manu's Koolaid Jammers. On Court 2, Team Him beat Team Not Him.

In 2nd period with the Hotshots, we played some Newcomb. On Court 1, Team Seconds beat Team Thirds.. On Court 2, The Astounding Aces beat The Banana Boys.

In 3rd period with Varsity, we played some more Volleyball. On Court 1, Team Spectacular Freds lost to the Corn Dogs. On Court 2, Team Snickerdoodle Ice Cream beat Will Kell's Athletes.

Lastly, in 4th period with the Rookies, we played some Bombardment and everyone had a great time!

The winner of the "winna winna chicken dinna" was Lee Miller!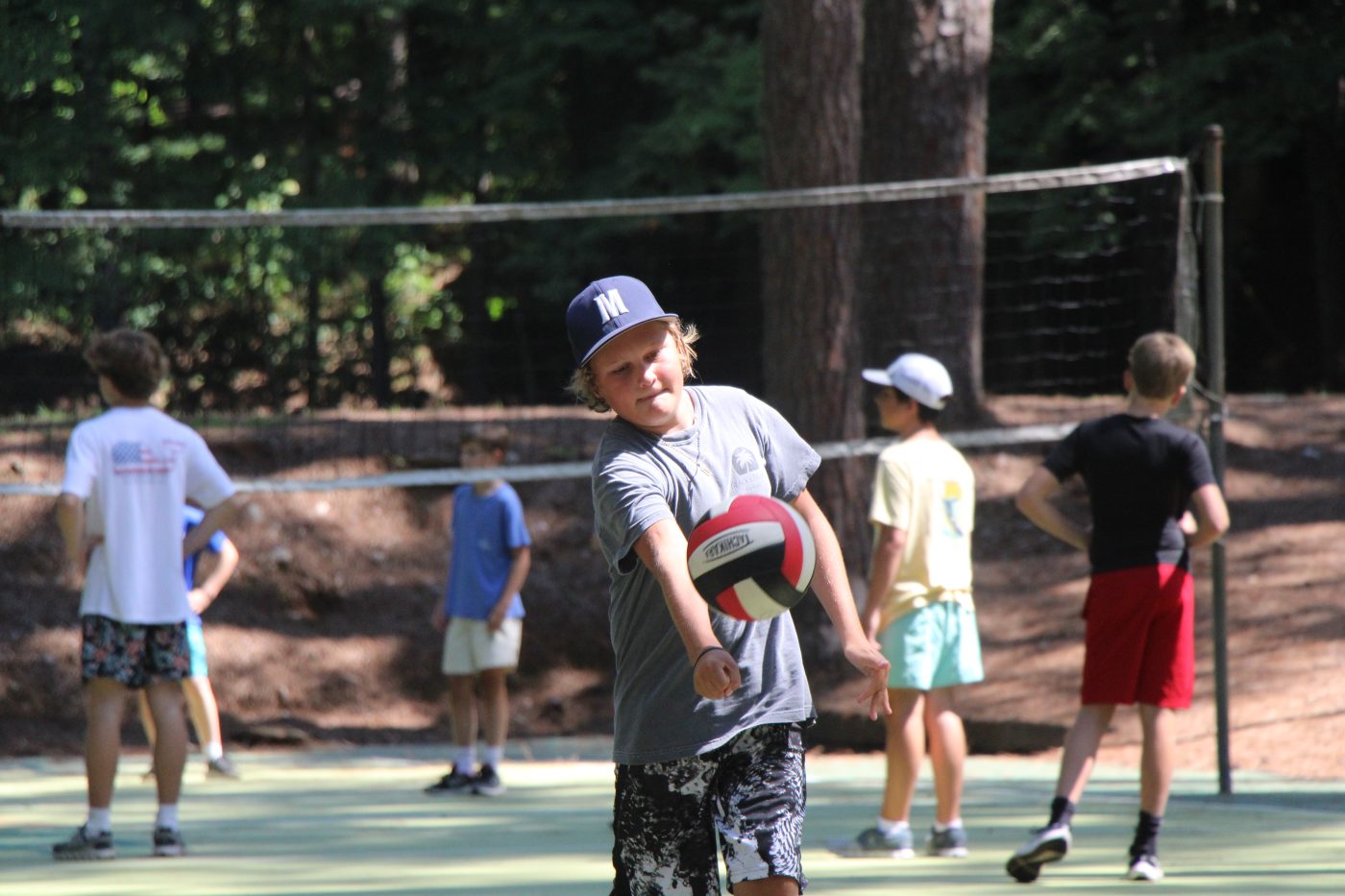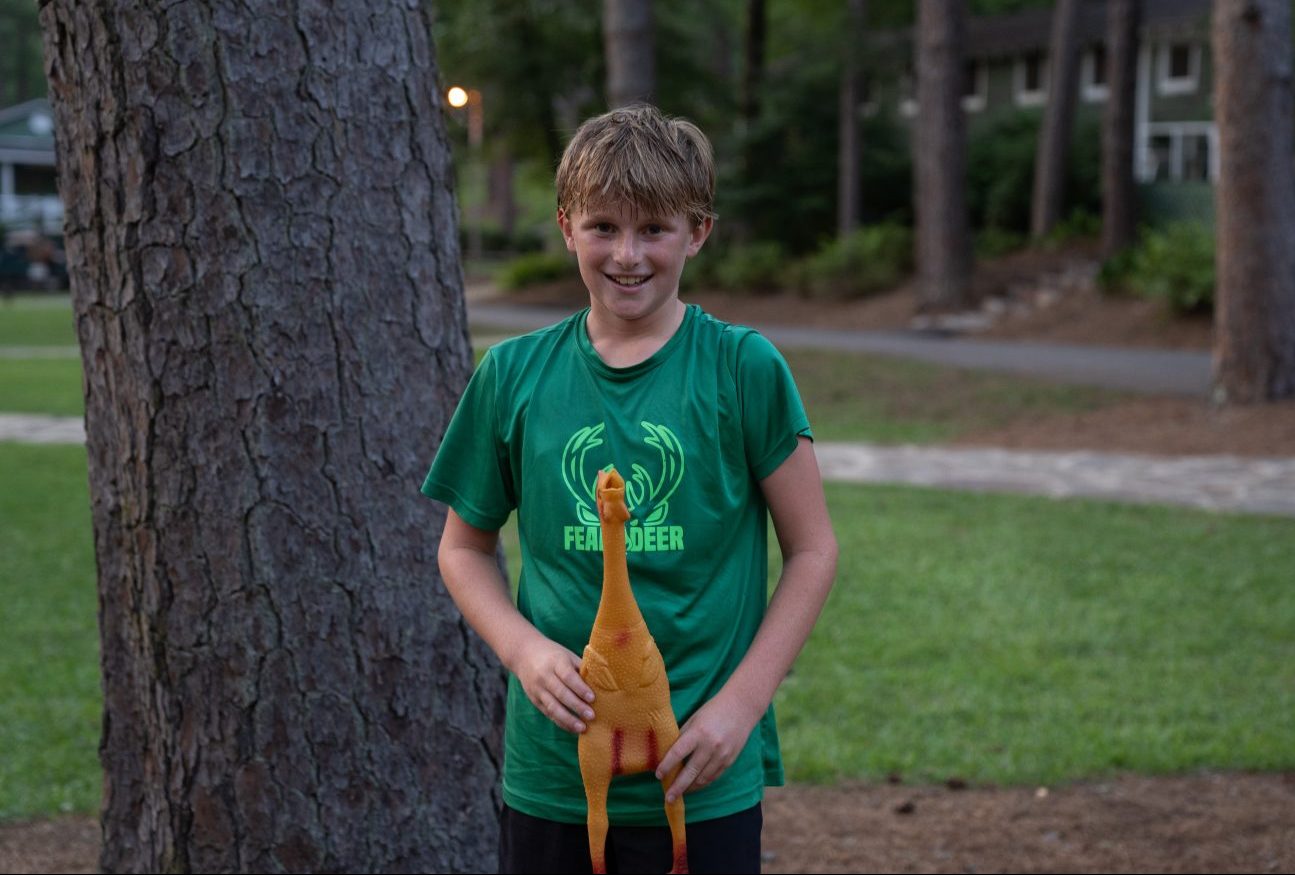 Electives
Tennis
Today at Tennis, the boys came down and worked on practicing their forehand and backhand swings. They also played some Cricket in the Cage and our winners were Lee Graham, Warner Shepard, and Jaxon Williams.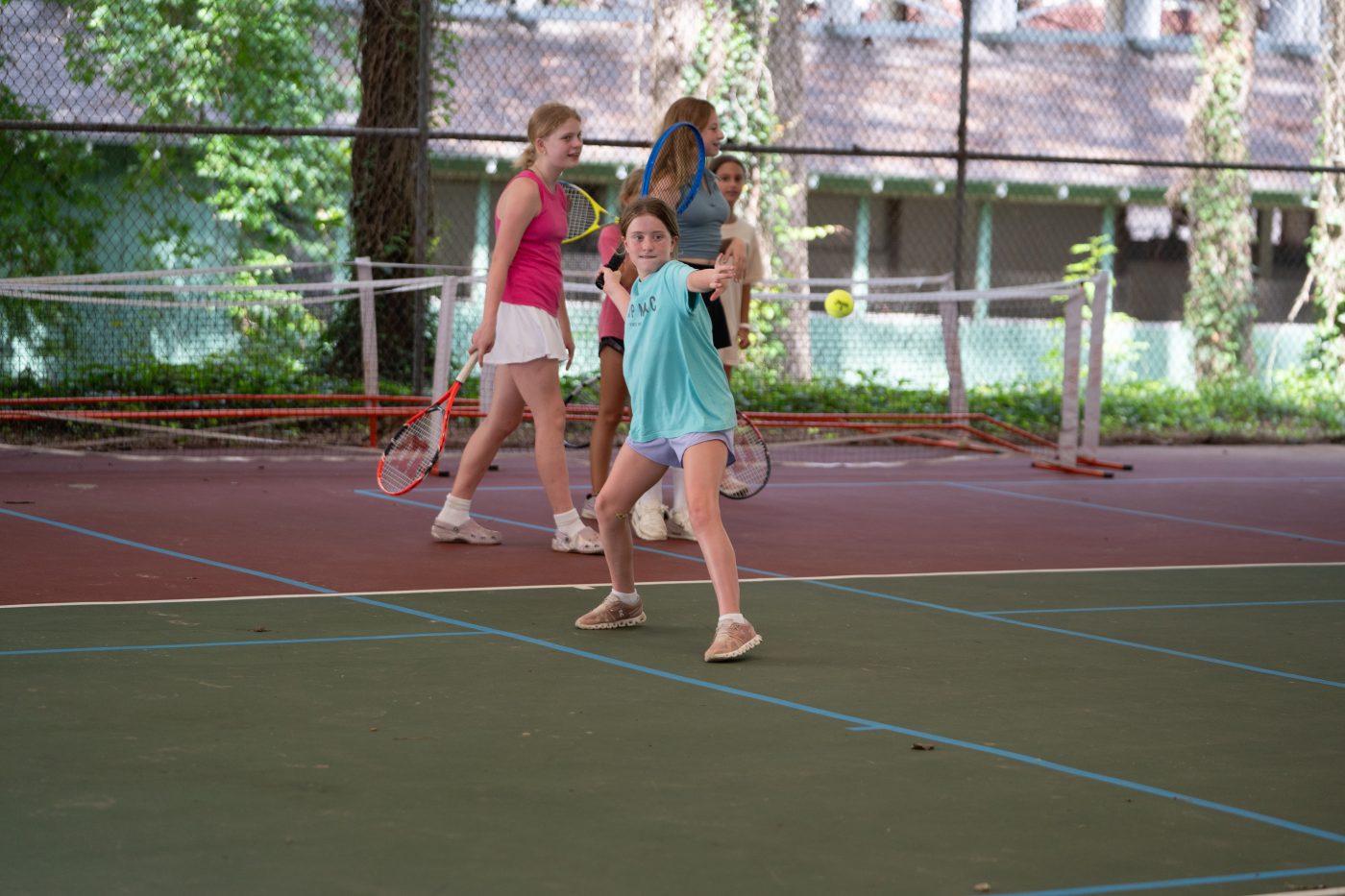 Tramps
Today at Tramps, we had some kids pass off classes. Guy Bradley, William Mitchell, Holloway Craft, Colton Kaiser, Andrew Cox, Lachlan Huffman, Drew Peele, Wade Tait, and Penton Davis all passed off 3rd Class. William Mitchell, Andrew Cox, and Drew Peele all passed off 2nd Class.

At Girls Tramps, we also passed off some classes. Virginia Bell, Lucy Longo, Eliza Nobles, Mary Sibley Shrieber, Skylar Davis, Hunter Connolly, Helen Ann Coale, Winnie Borman, Harper Affrick, Hendy Hayes Alias, Mary Jennings Gross, and Marley McKinney all passed off 3rd Class. Virginia Bell, and Helen Ann Coale also passed off 2nd Class. Virginia Bell also passed off 1st Class.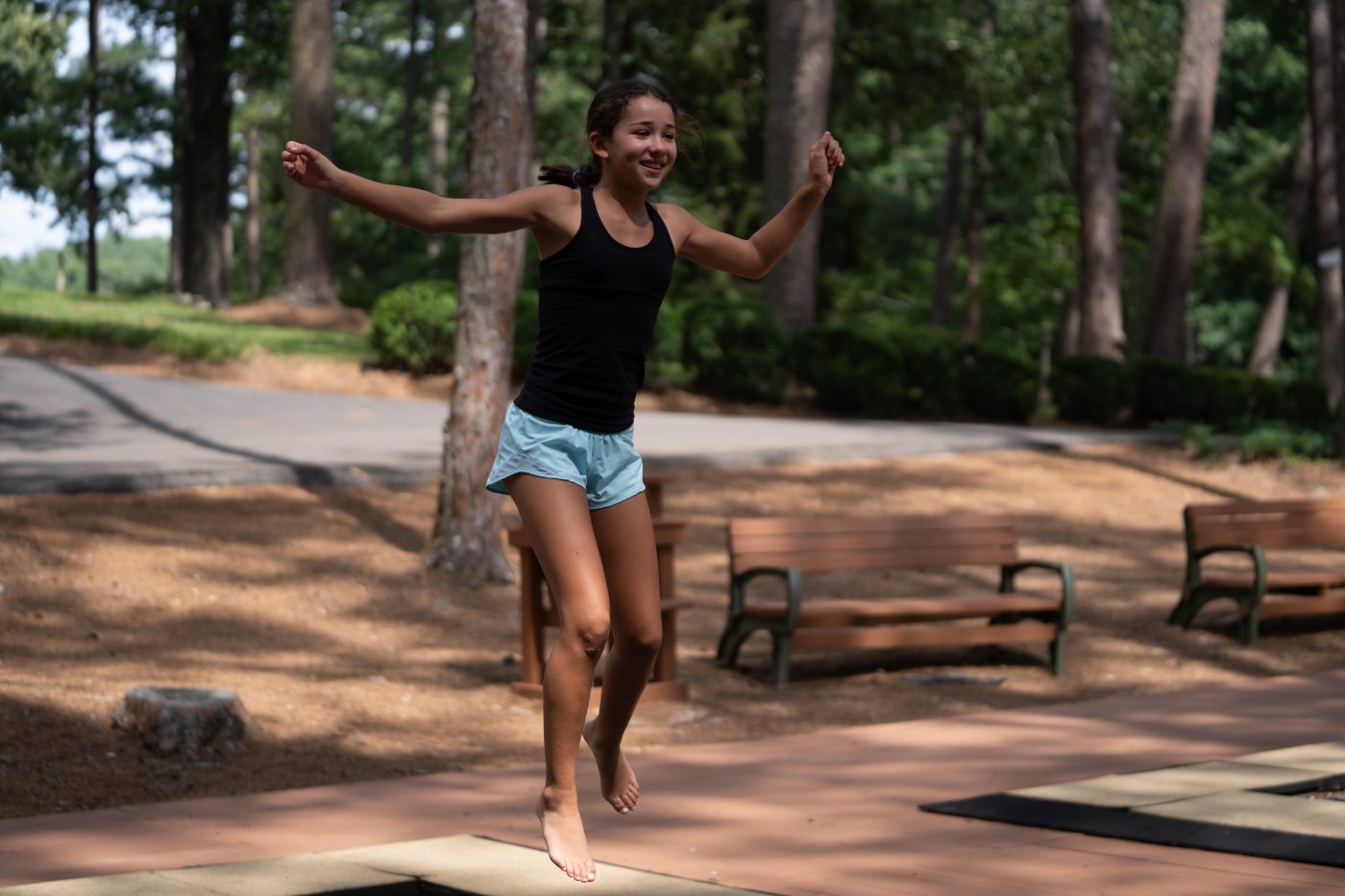 Fishing
Today at Girls Fishing, we had a couple girls catch some fish. Audrey Sheppard caught 3 fish and Rylie Wheeler caught a catfish.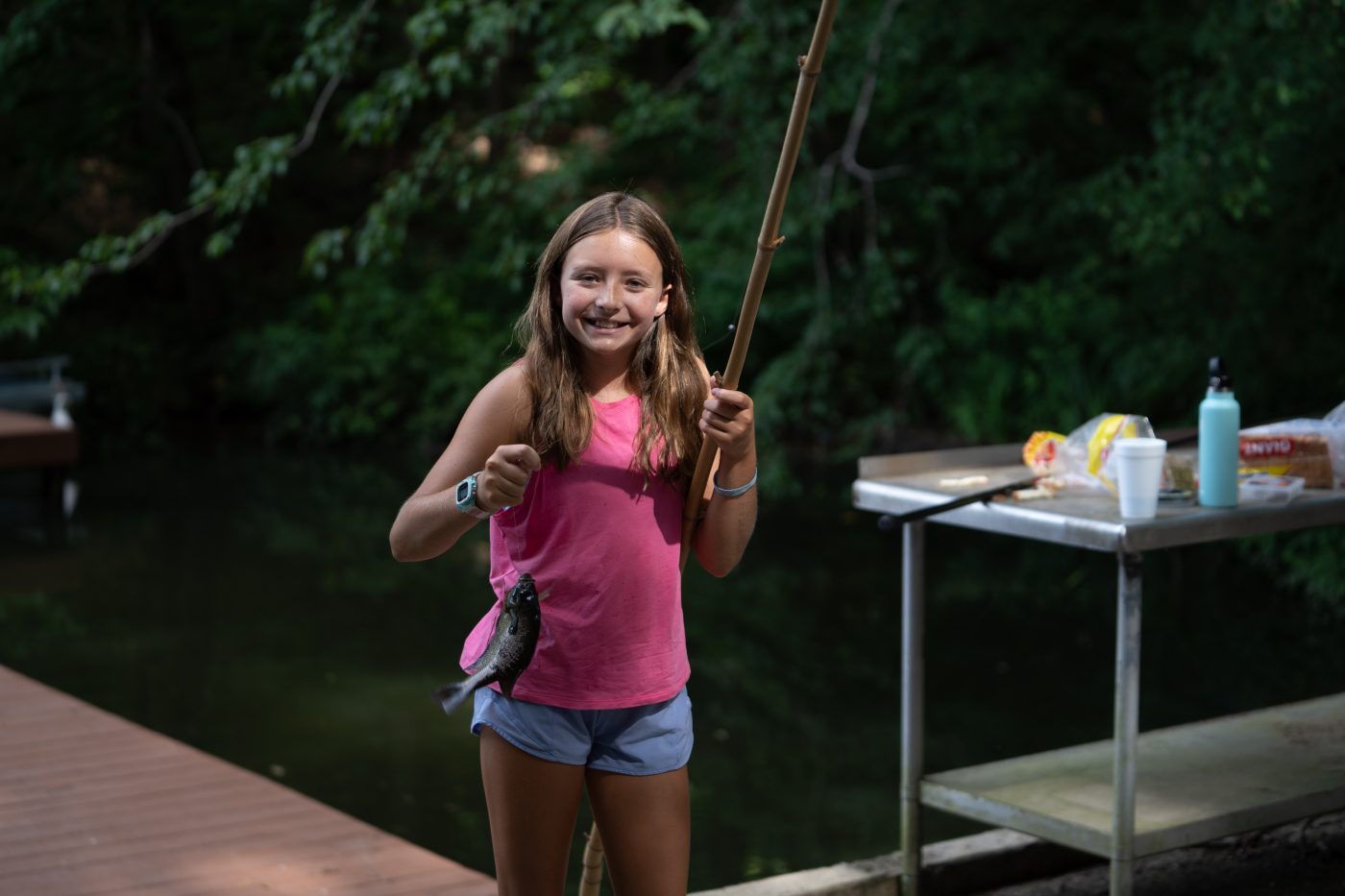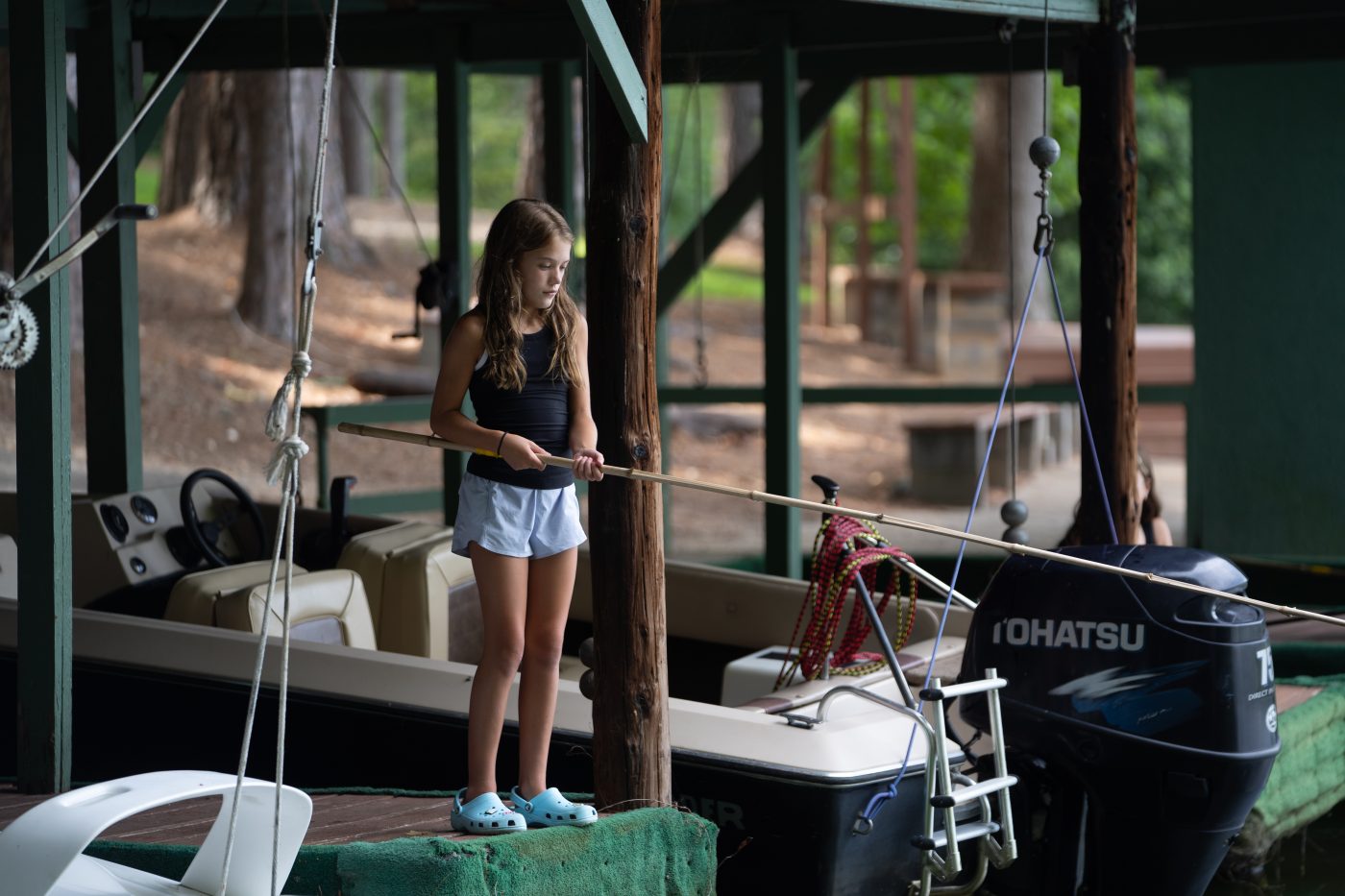 Cabin Time
Putt-Putt
Today at Putt-Putt, we had a Hole in One Competition. Tied for 3rd place, Martha Morris, Anna Grace Delaney, Lila McKinney, And Turnipseed, and Mackenzie Samford all got 1 Hole in One. Tied for 2nd place, Charlotte Carrington, Catherine Dickson, Perry McMurphy, and Caroline Spears all got 2 Hole in Ones. And in 1st place, Julia Sanders and Virginia Vandervoort tied with 5 Hole in Ones each.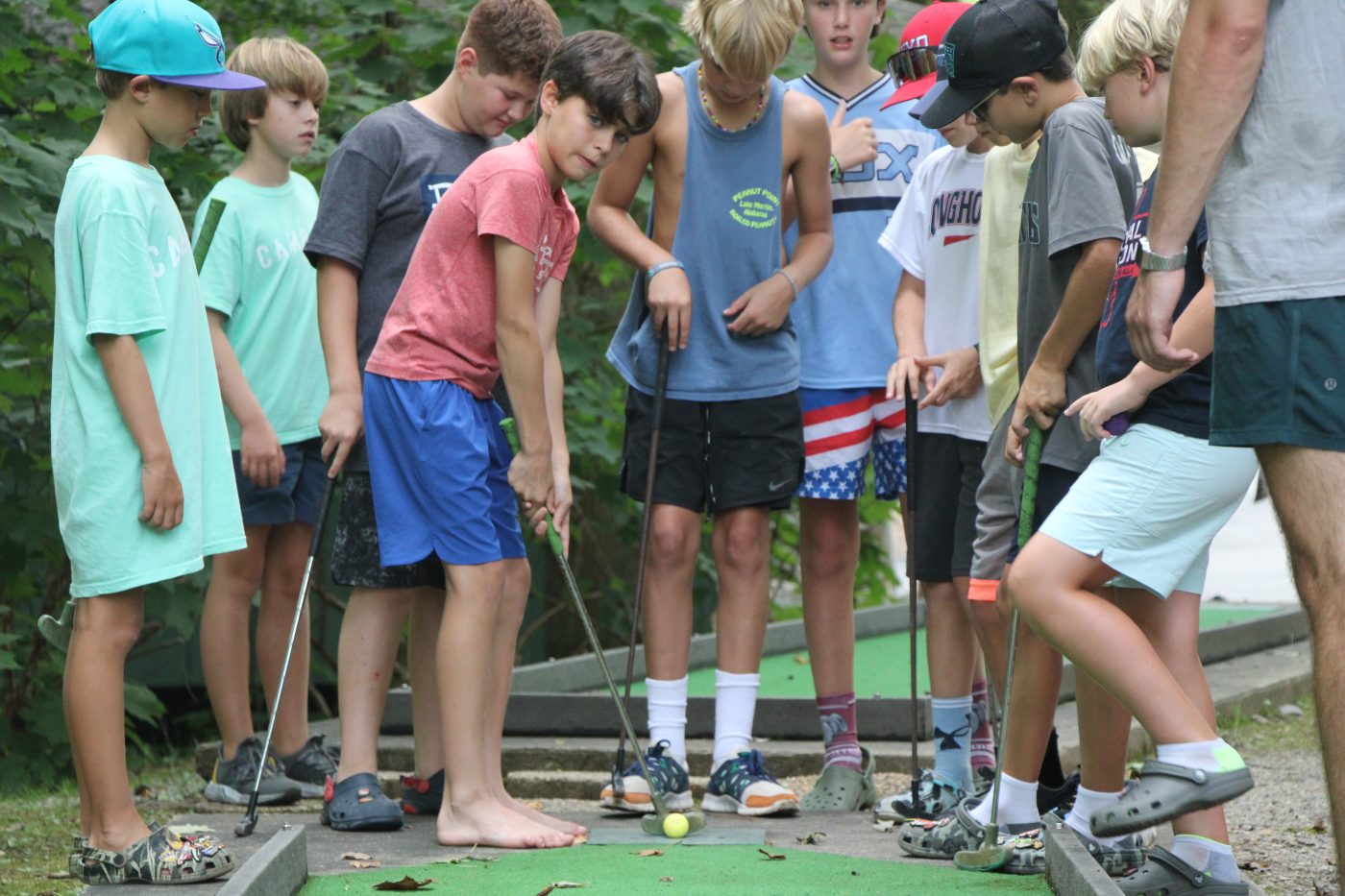 League Games
Today on the Dry Court 1, the Ottobots destroyed the Ecohls in an intense game of Volleyball. From the Ottobots, Grayson Smith played like a prime Brady Meadows. From the Echols,. Evan Summers played swell.

On the Steamy Court 2, Boatrights Big Steppas stomped on Jimmy Jazzers in a hype game of Volleyball. On the Steppas, Fred Carrington played like a young Spencer Otto. From the Jazzers, Keay Graham played like a jazzer.

Today on Field 1, the Curtis Curtains beat the Camp Mac Cobras in a heated game of Kickball. From the Curtains, William Barton played like a pro. And from the Cobras, Russell Canada destroyed the competition.

Today on Field 2, the Vipers demolished the McBasketballs in a lit game of Kickball. From the Vipers, George Prince played like a young King. From the McBasketballs, everyone played stellar.

Today on the Amazing Soccer Field, Pinels Pippin Purple Penguins demolished Grey's Anatomy Season 3. From the Penguins, Maclin Smith played like the most purple penguin ever. From the Anatomy, Hayden Wood played like a well functioning nervous system.

Today in the sweaty Camp Mac Gym, Ben's Corndogs beat Coopa's Troopas in a confusing game of Bombardment. From the Corndogs, Hudson Brogan played like the corniest corndog. From the Troopas, Richard Delaney played like the best troopa.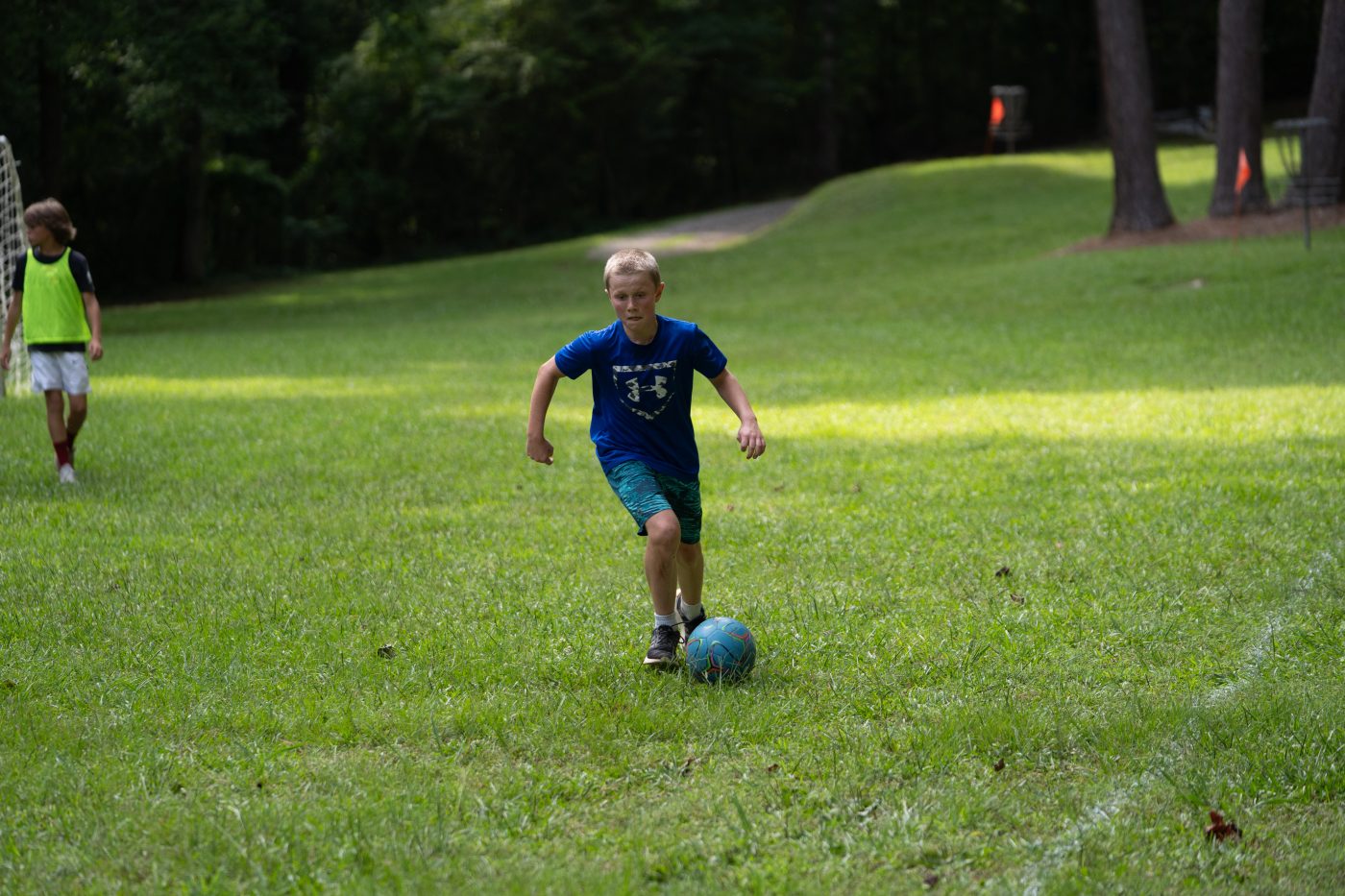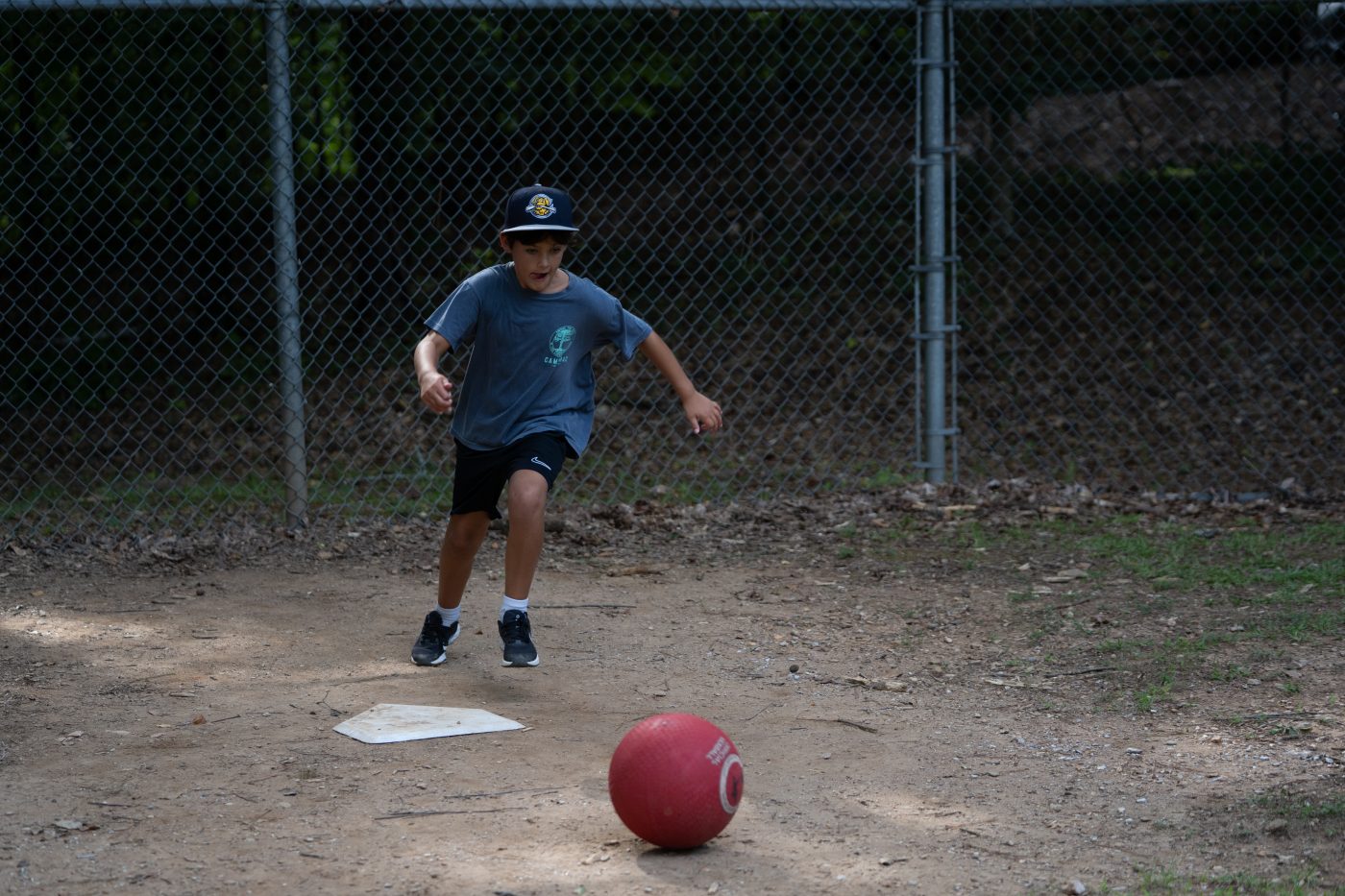 From the Dining Hall This morning, we had Bacon, Eggs, Grits, and Biscuits with Assorted Cereals. For lunch, we had BLT Sandwiches with Cheese and a Salad Bar. For Dessert, we had Chocolate Chip Cookies. And to end the day, we had Spaghetti and Meat Sauce with Parmesan Cheese, Garlic Bread, and a Salad Bar. For dessert, we had Blondies.
Vespers
Kate Moore gave our message tonight.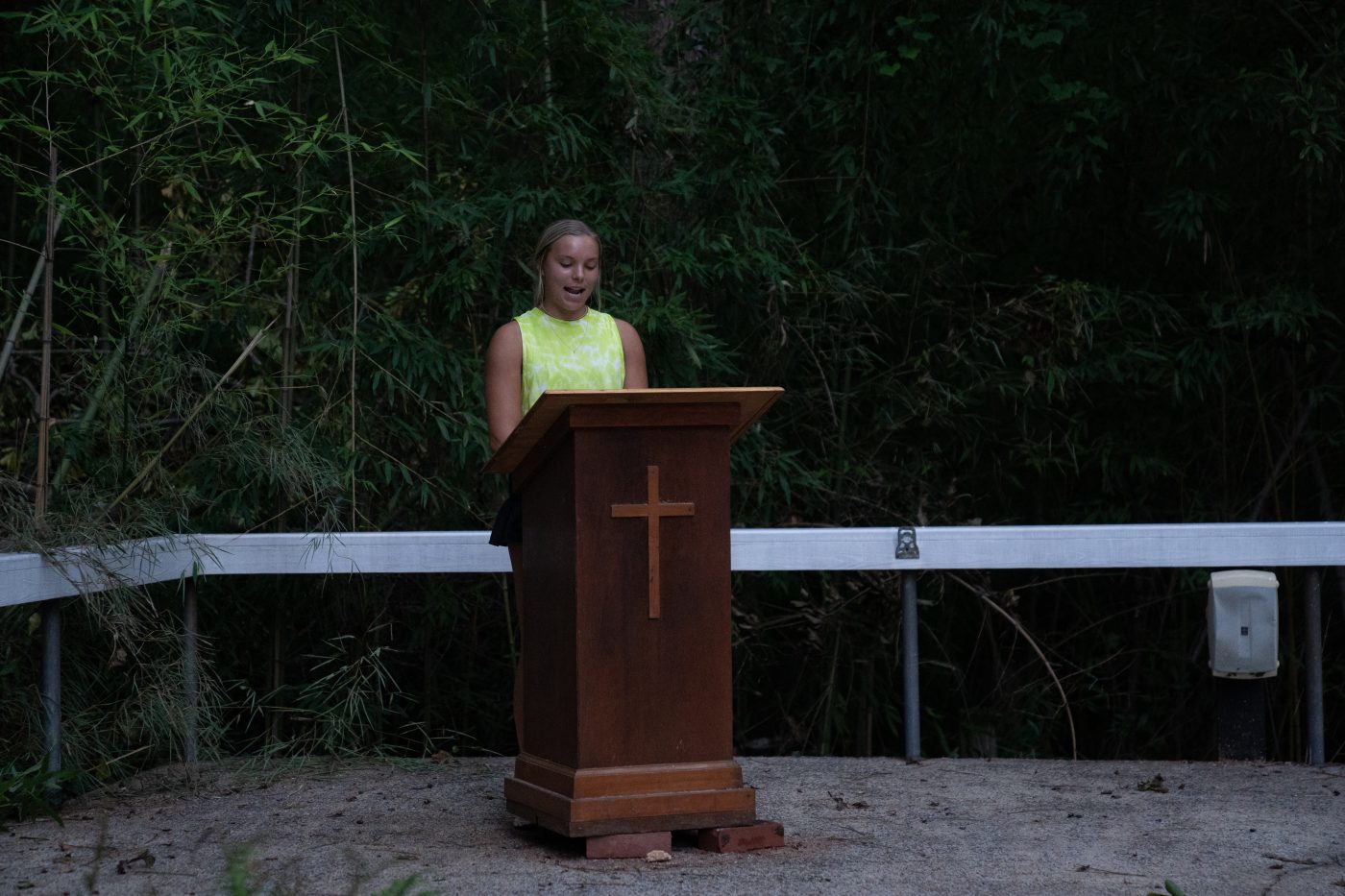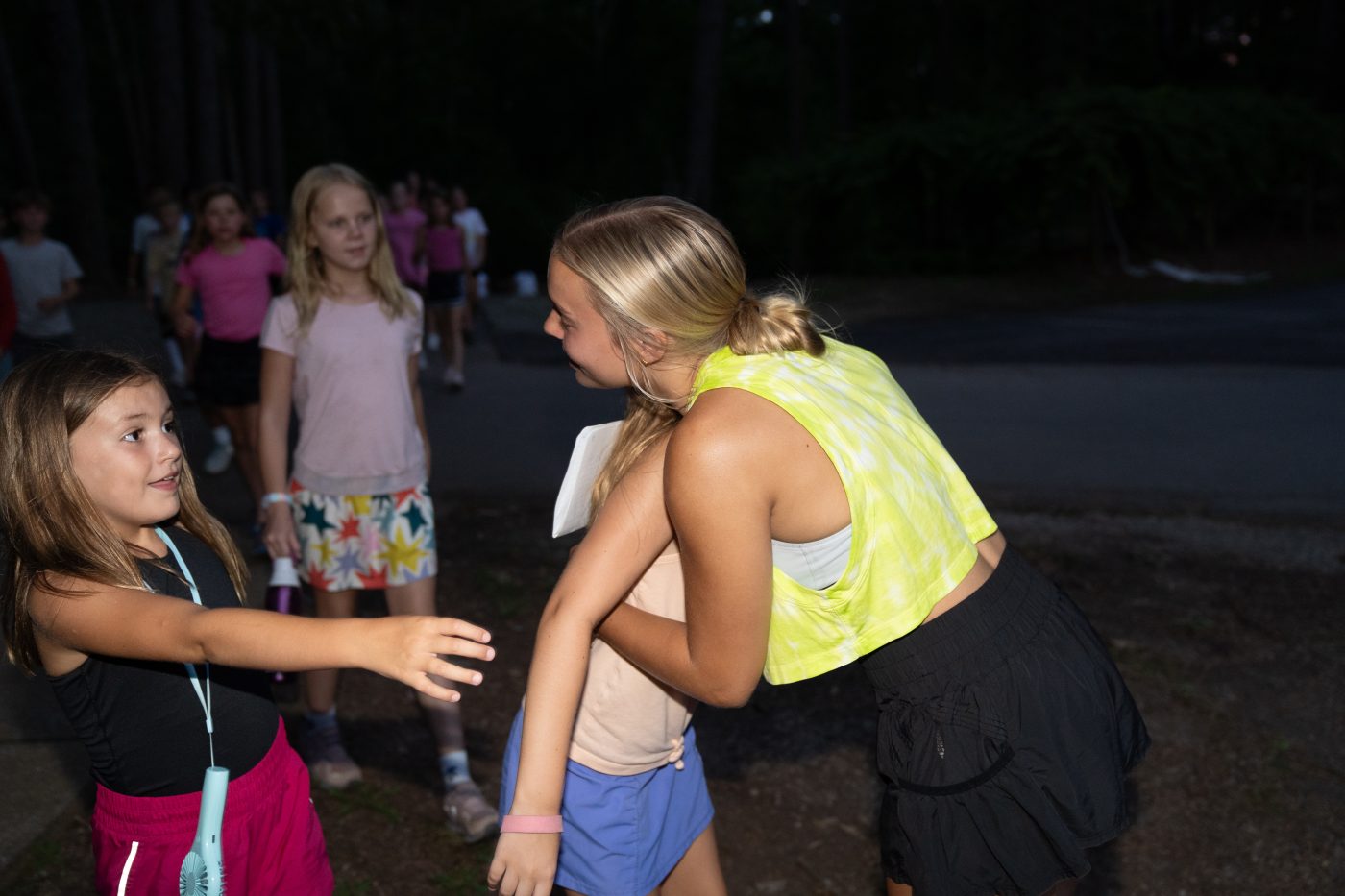 Tonight for Night Rec...
The Juniors had Tacky Night and the Seniors had Cabin Competitions!