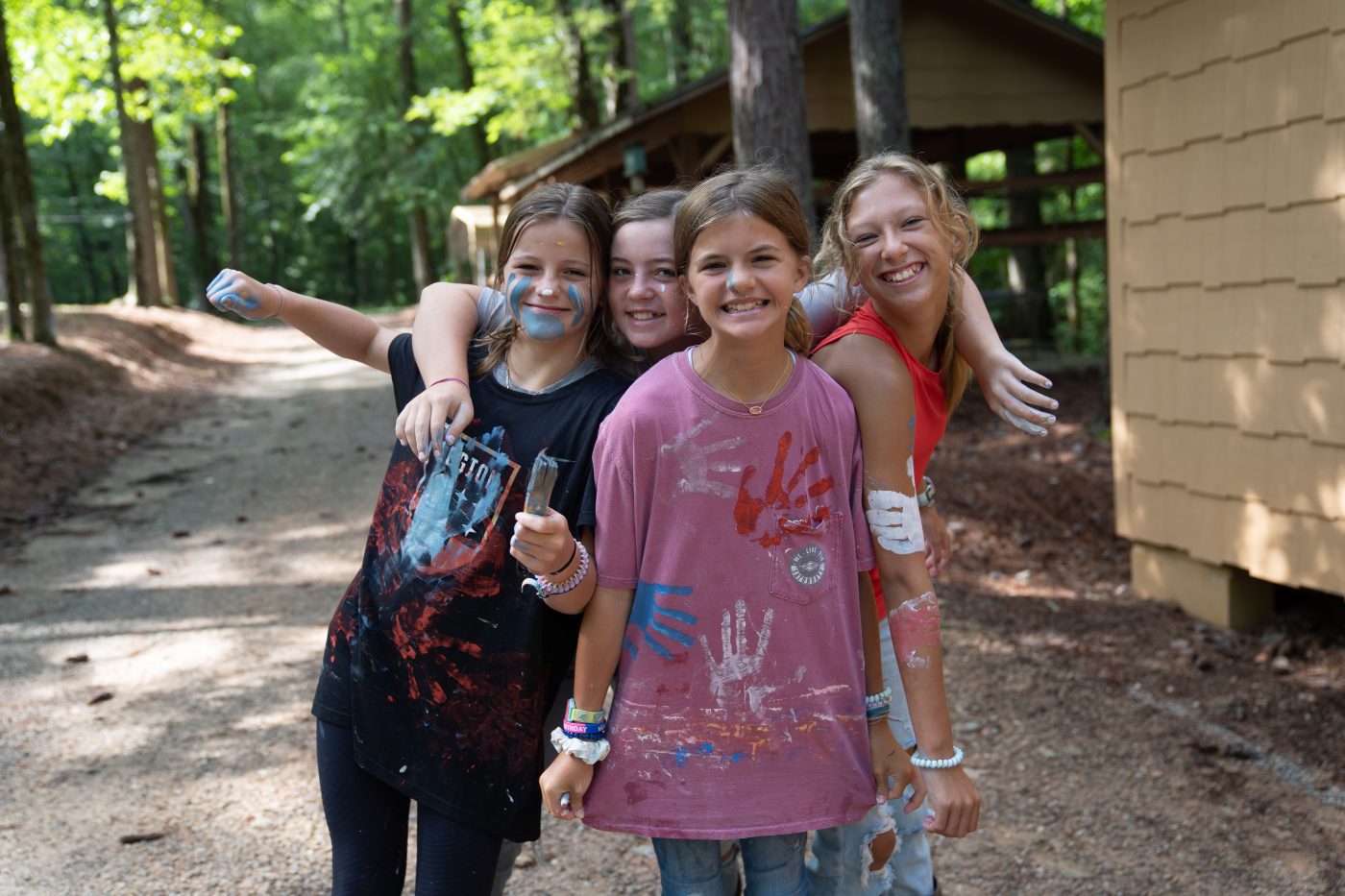 Morning Activities
Wilderness Skills
Today at Wilderness Skills, we had out first day of Nature Lore Lightning Rounds! We asked some tough questions and these girls got them right. In the Drovers, Caroline Bradford was on fire. From the Dudes, Cash Britton, Maddie Swartz, Lynnley Bayless, Mary Fares Joseph, and Addy Gomez all did a great job. From the Wranglers, our superstars were Eve Latiolais, Ginny Voss, and Fair Taylor. Lastly, from the Rough Riders, Lauren Lee, Olivia Vosburg, and Ro Dawson Flanagin carried the pack.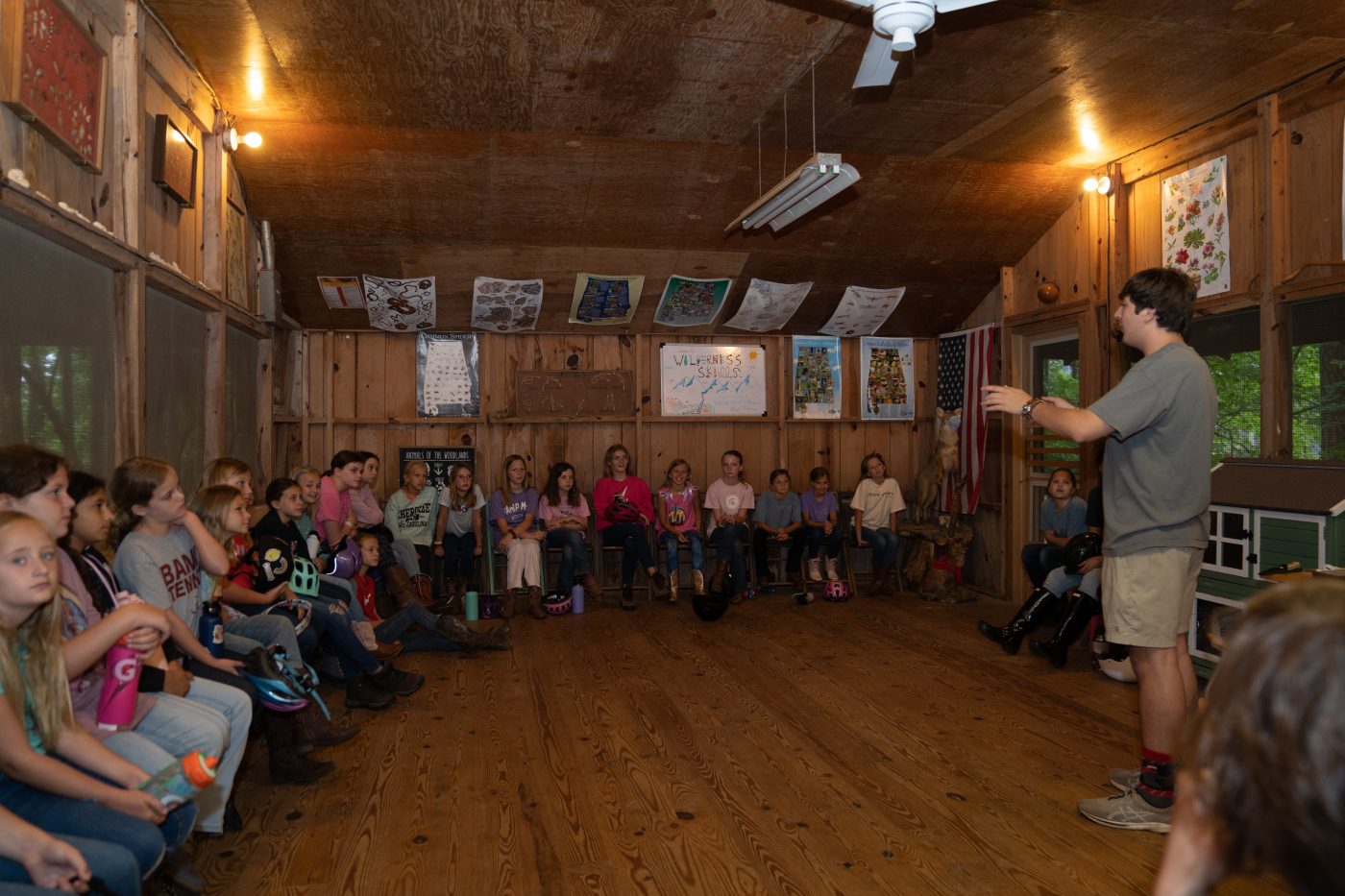 Riflery
Today the girls came down to the Range and we had some sharp shooters.

Britt Harris shot a 28 and a 32, Abby Steele shot a 28, Eve Latiolais shot a 30, Mae-Margaret Reed shot a 35, Anna Harrison McGehee shot a 26, Cheney Humphries shot a 26, Ro Dawson Flanagin shot a 33, Amelie Pazona shot a 37, Miller Cox shot a 28, and Claire Wright shot a 28.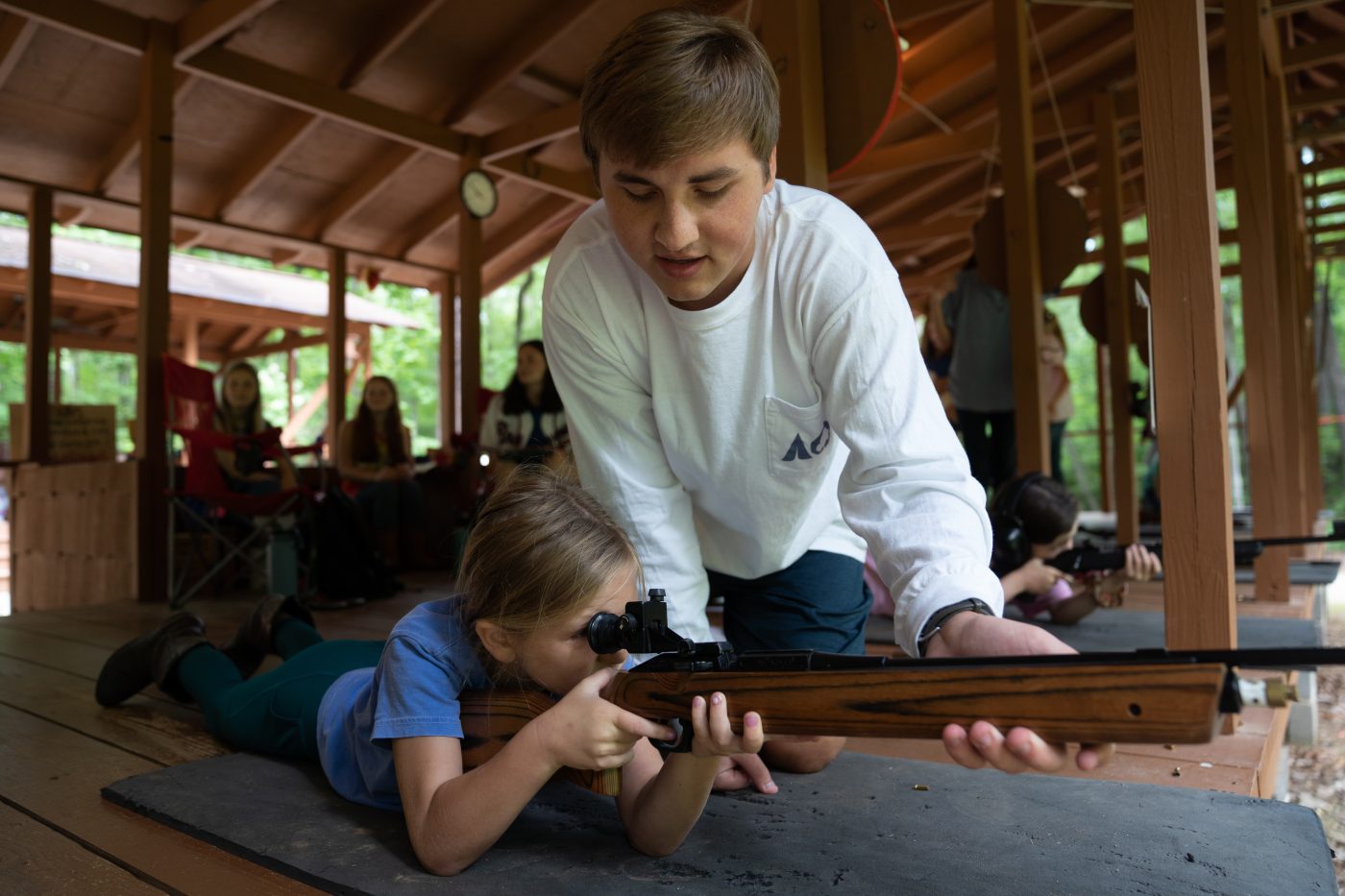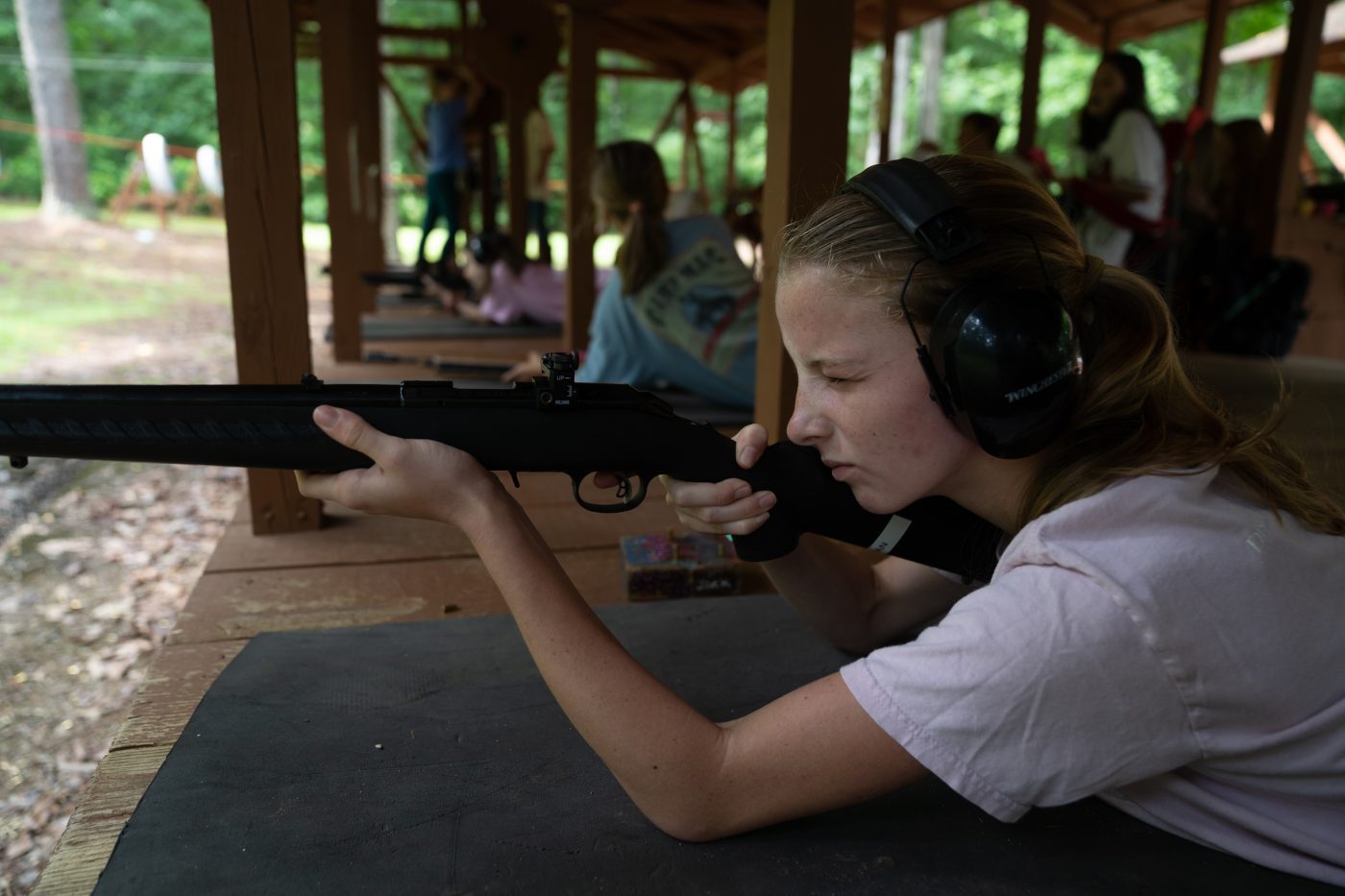 Swimming
Today at the Camp Mac Swimming School, we had an absolute blast! We played "Rat Rabbit Raccoon", held a Treading Water Competition, and had an Austrailian Relay Race. In 1st period, the boys played "Rat, Rabbit, Raccoon" and Max Warhurst was the winner. In 2nd period, we had a Treading Water Competition and Colin Gentle was the winner. In 3rd period, we played "Rat, Rabbit, Raccoon" again and thius time our winner was Graham Newsom. Lastly, in 4th period, we had an Austrailian Relay Rarte between "Your Don't Know Me Son" and "Brady and Alice's Team." After an intense matchup, "Brady and Alice's Team" came out on top.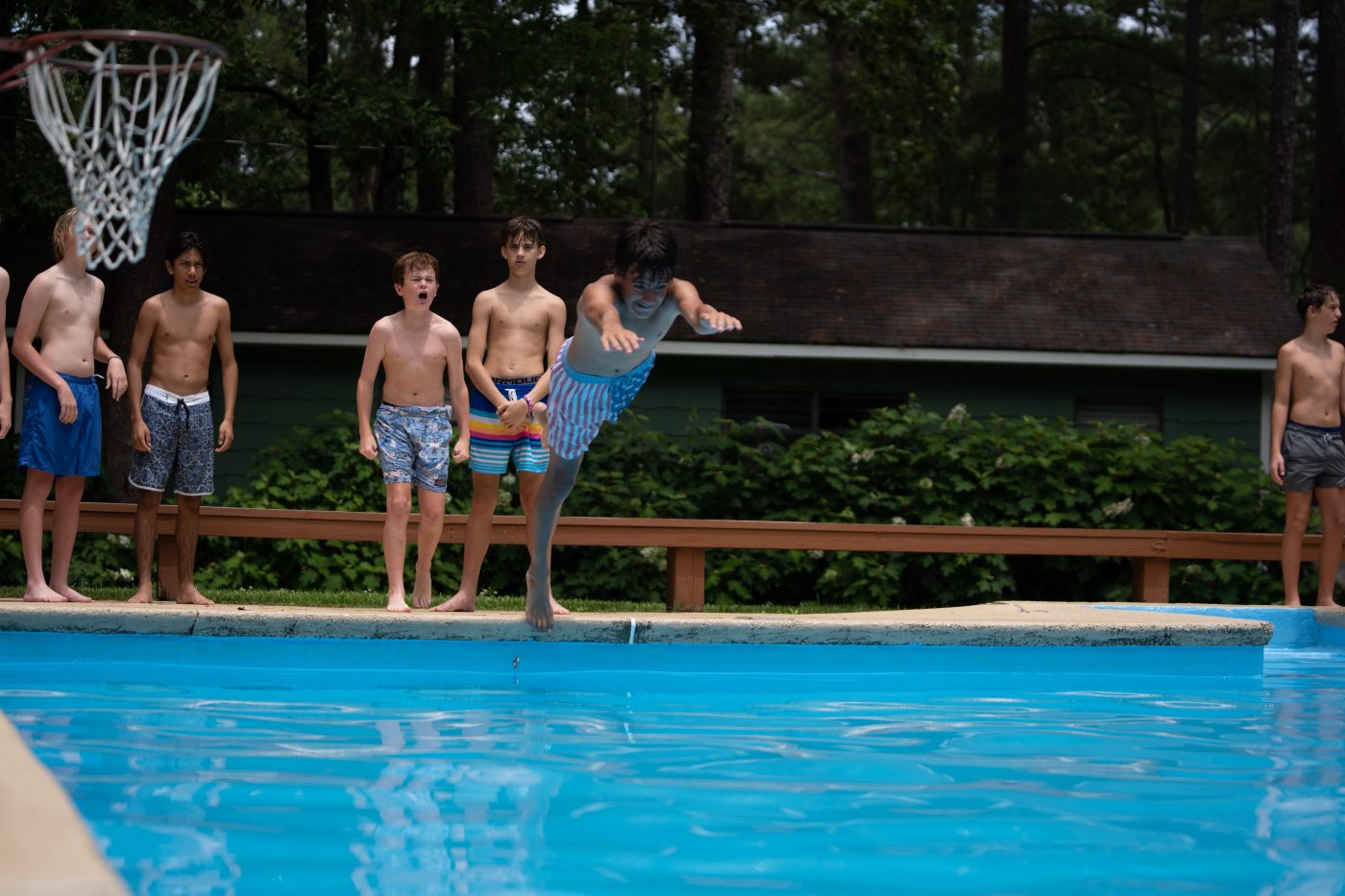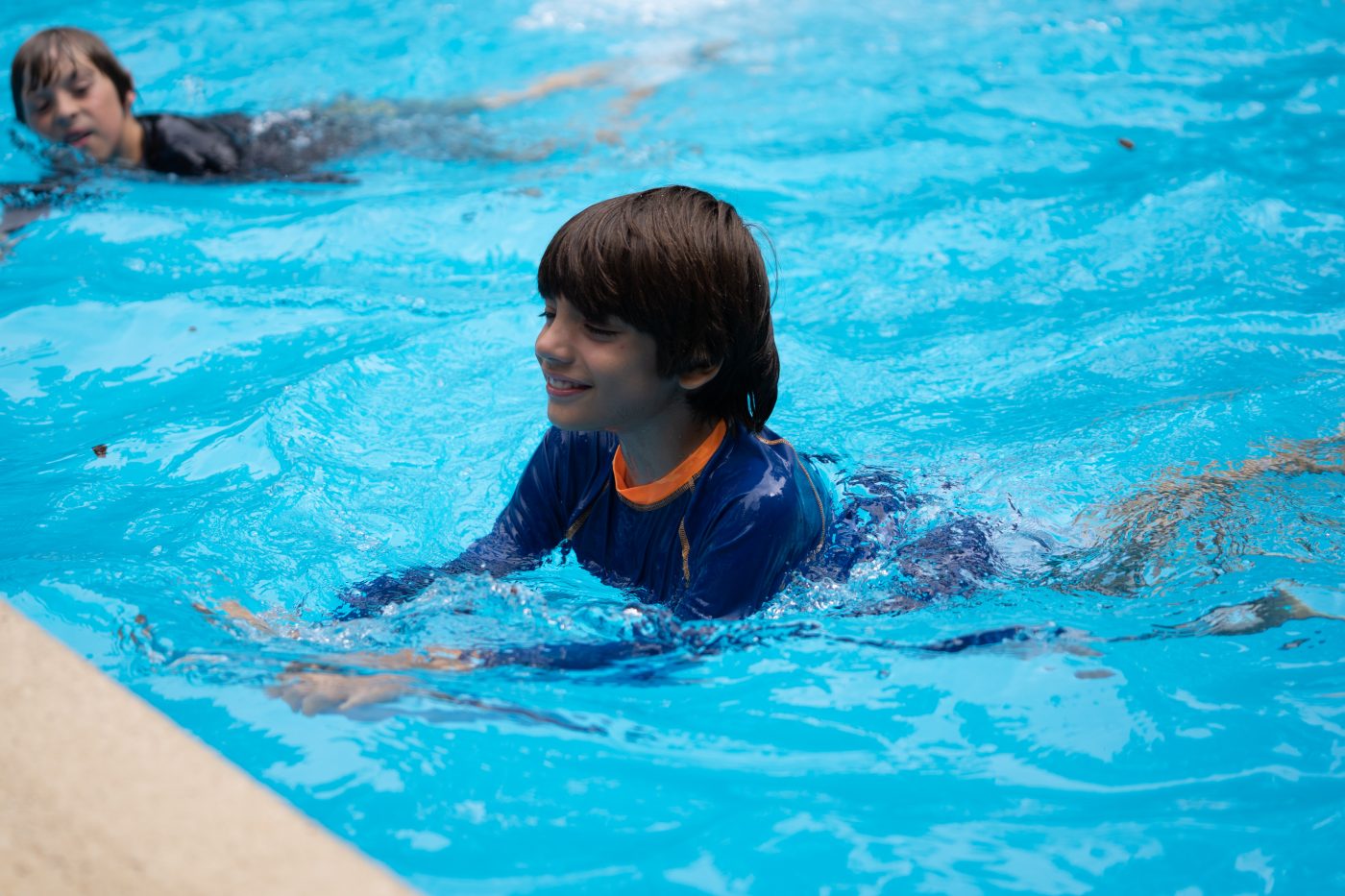 Team Sports
Today at Team Sports, the boys came out and played some Barnyard Bonanza! In 1st period, 2nd period, and 3rd period, the Red Team won. In 4th period, the Blue Team won.

The winner of the "winna winna chicken dinna" was Flynn Dickson!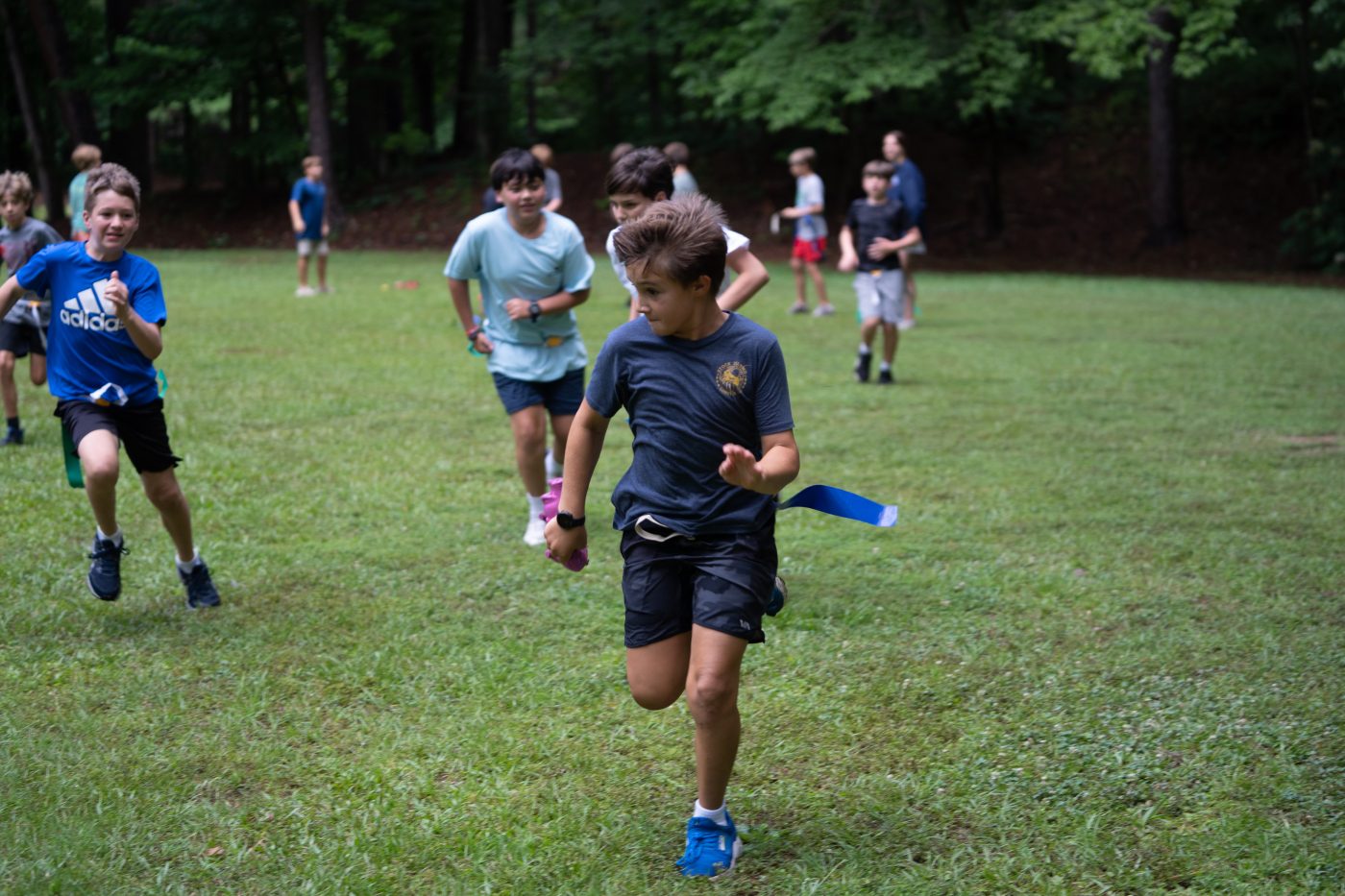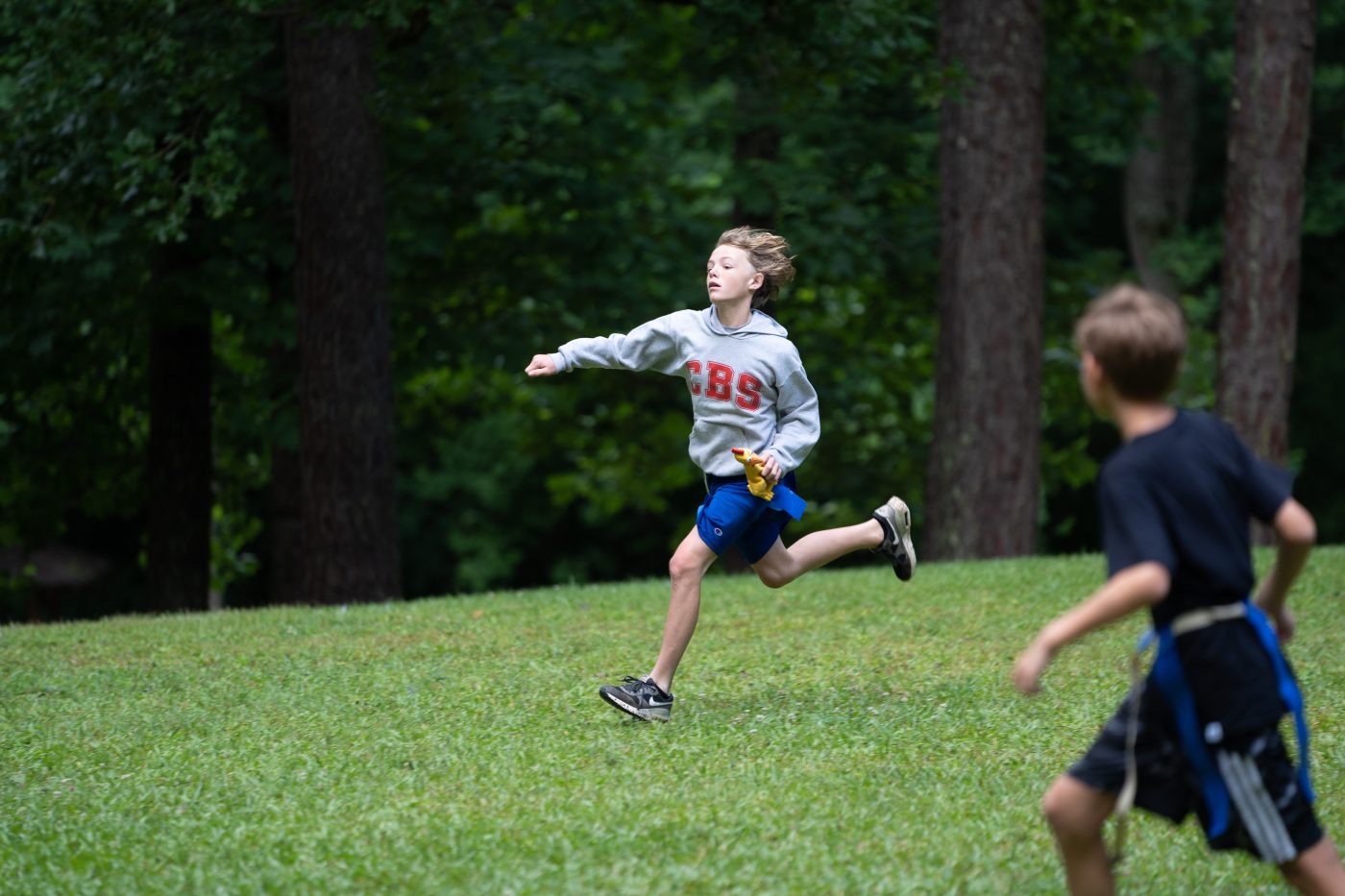 Fun and Games
Today at Fun and Games, we played some Sprouts! From the Hotshots, the MVP was Paxton McGehee. In Varsity, the MVP was Jack Bright. In the Rookies, the MVP was Reeves Thagard. In JV, the MVP was Pierson Kirk.

The winner of the "ratta-tatta-ratta-tatta win a big ole cowboy hatta" was Hails Austin!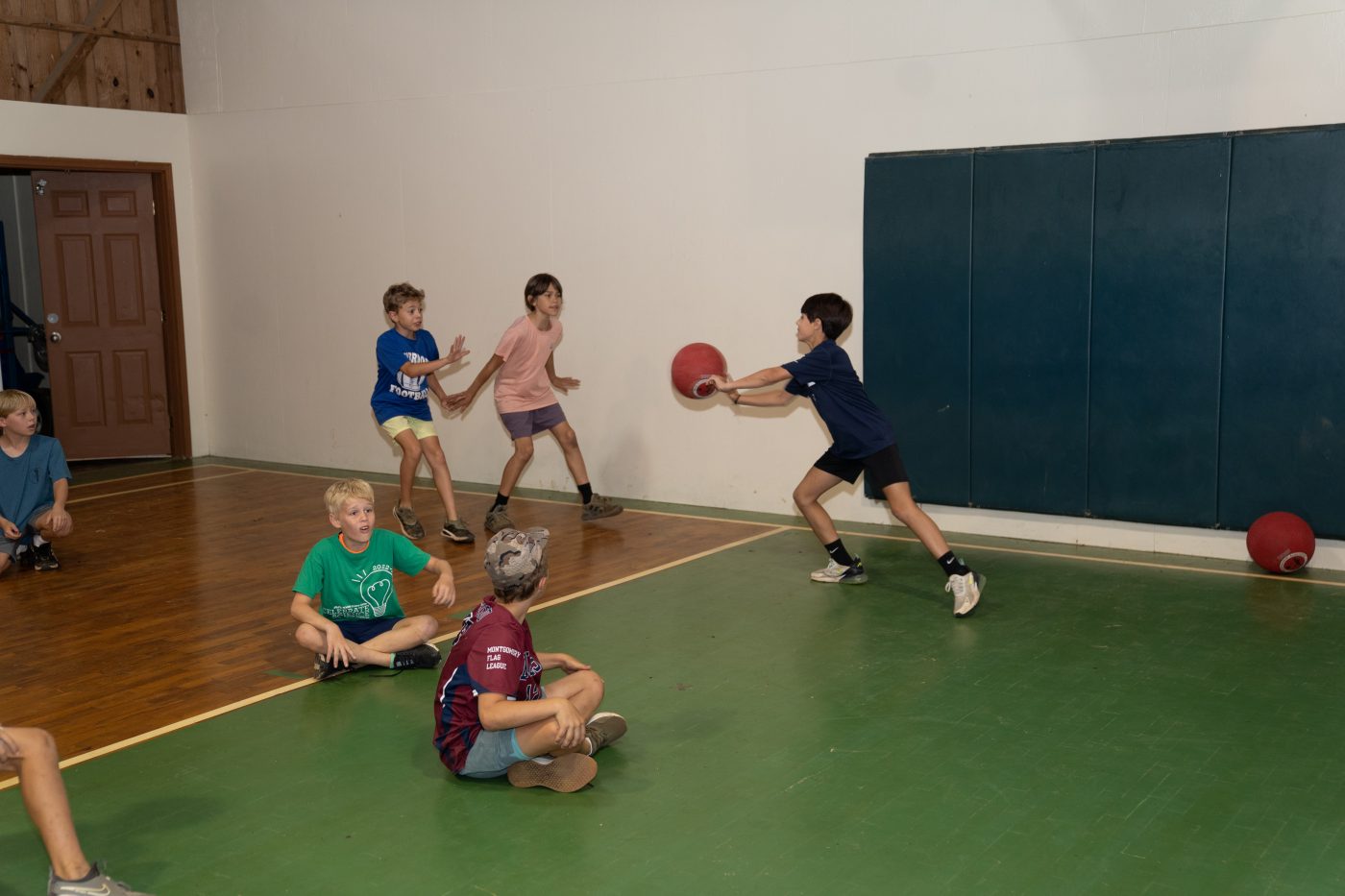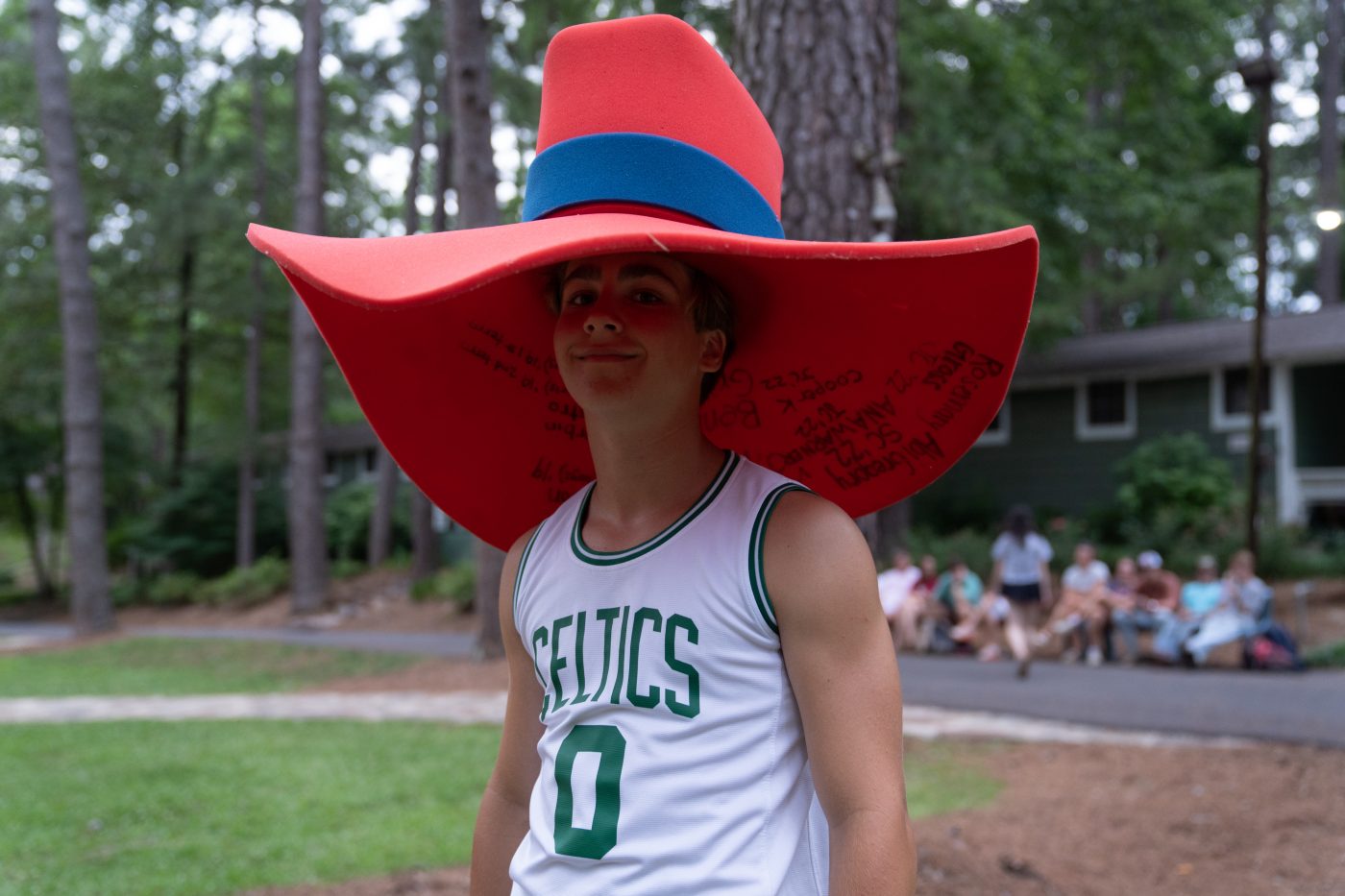 Electives
Canoeing
Today the girls came down to the lowest of Camp Mac's Lakes for a Kayaking Race. Our fastest paddler was Helen Hinton.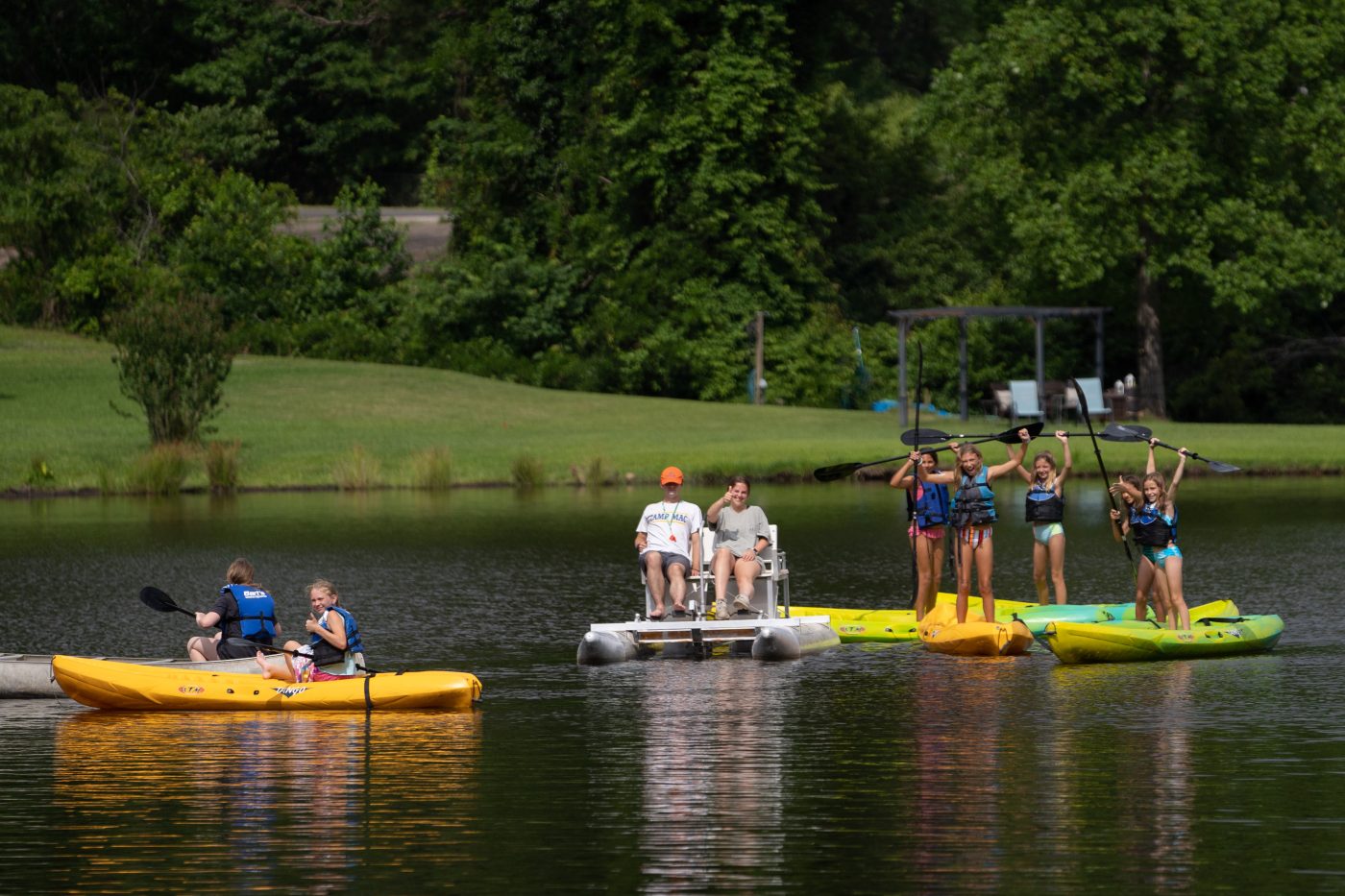 Tramps
Today at the Tramps Elective, the boys and girls had a flipping time passing off some classes. For the boys, Robert Doss passed off 1st Class. For the Girls, Olivia Vosburg passed off 2nd Class and Lila Mattei passed off 1st Class.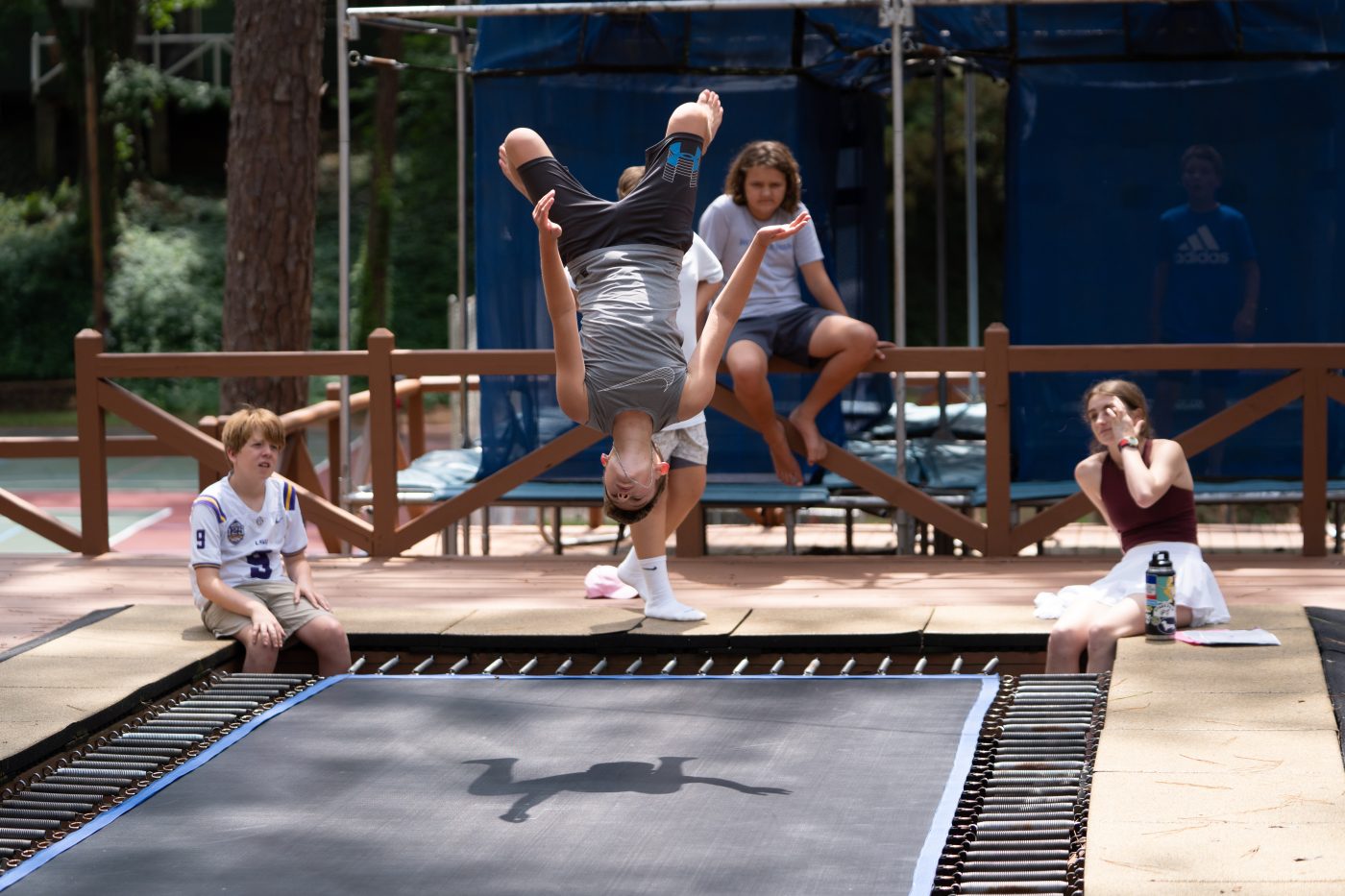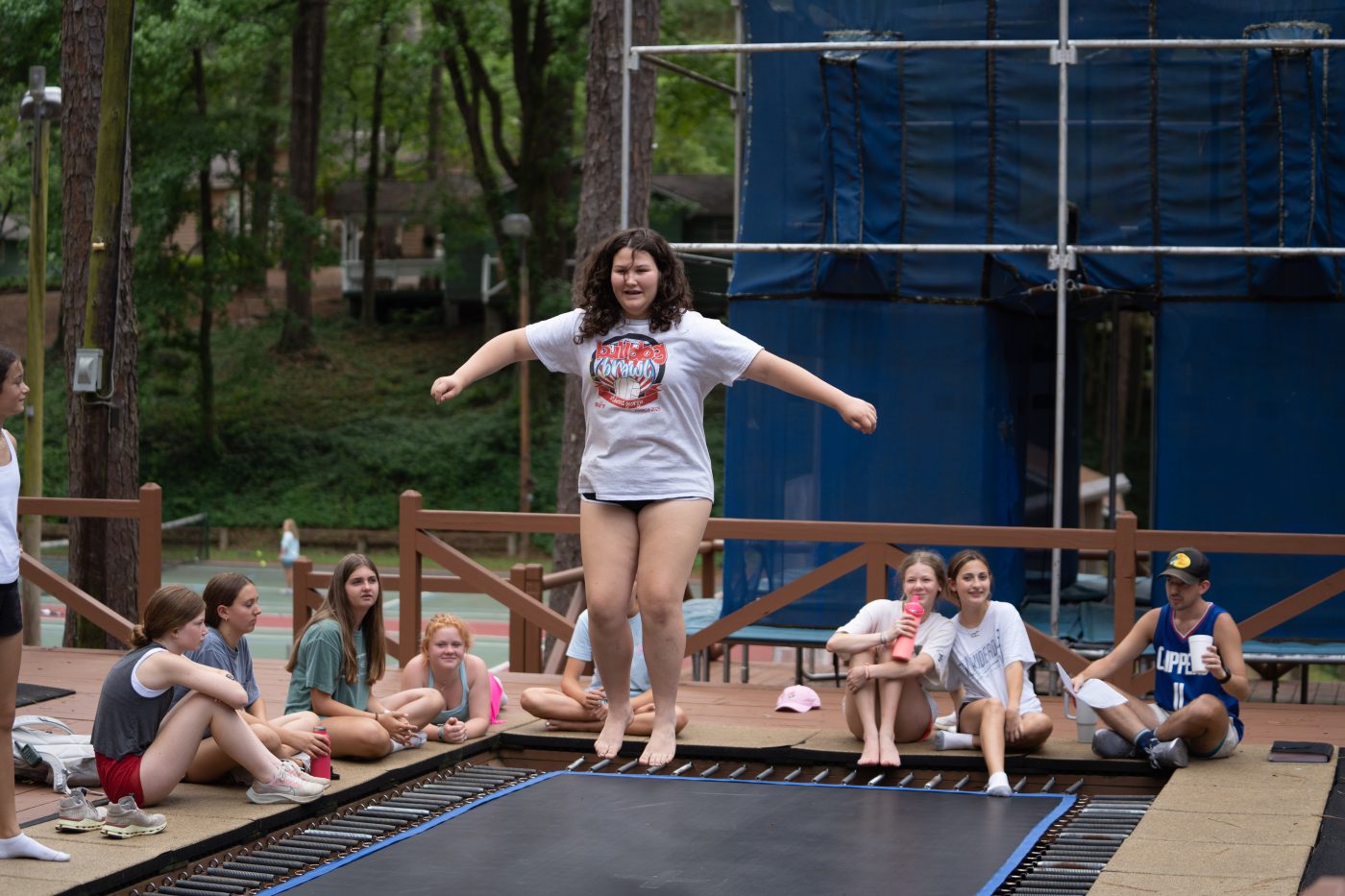 Tennis
Today at the Camp Mac Tennis Courts, the boys played some Cricket in the Cage and the winner was Eli Sweeney!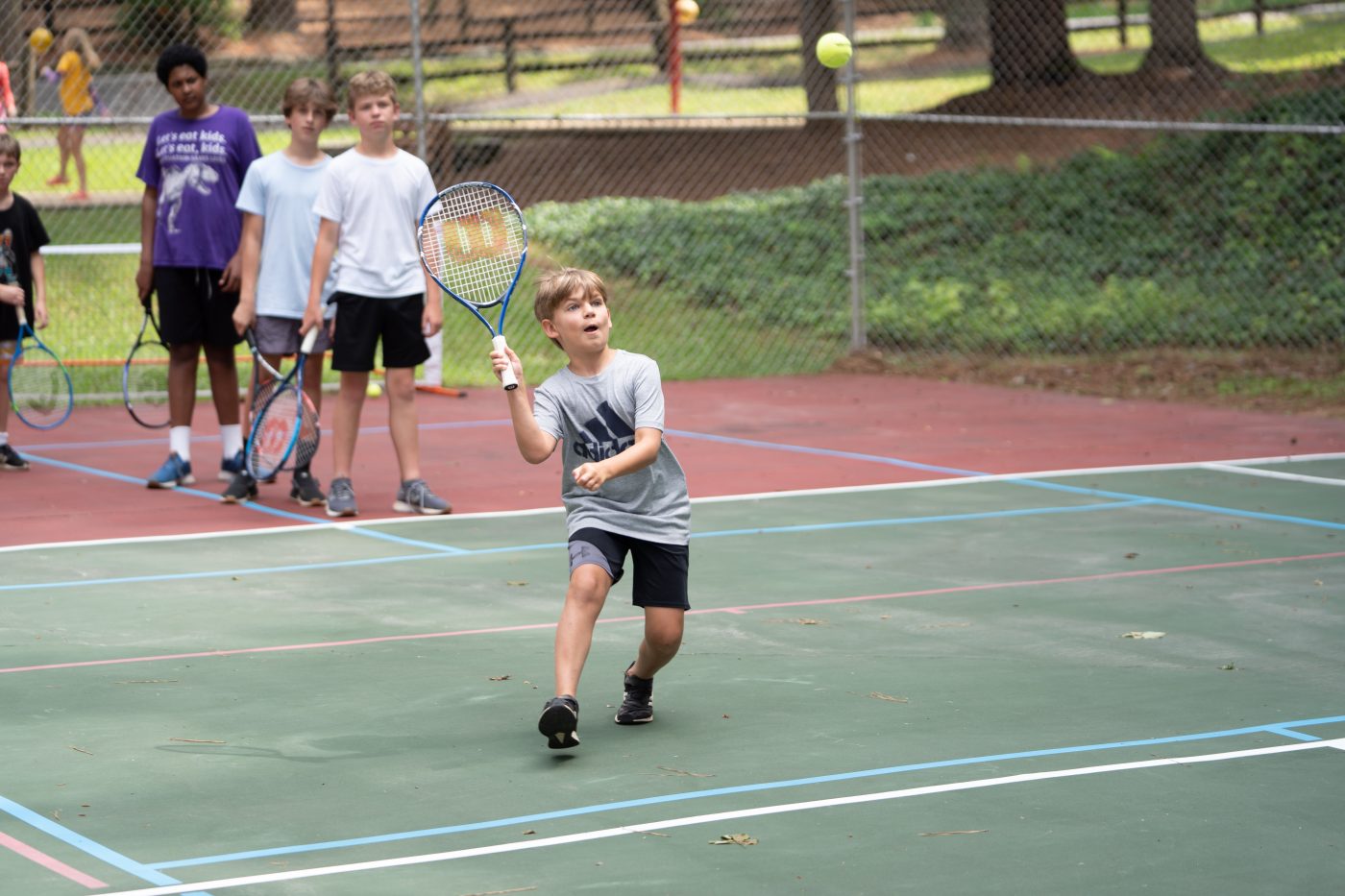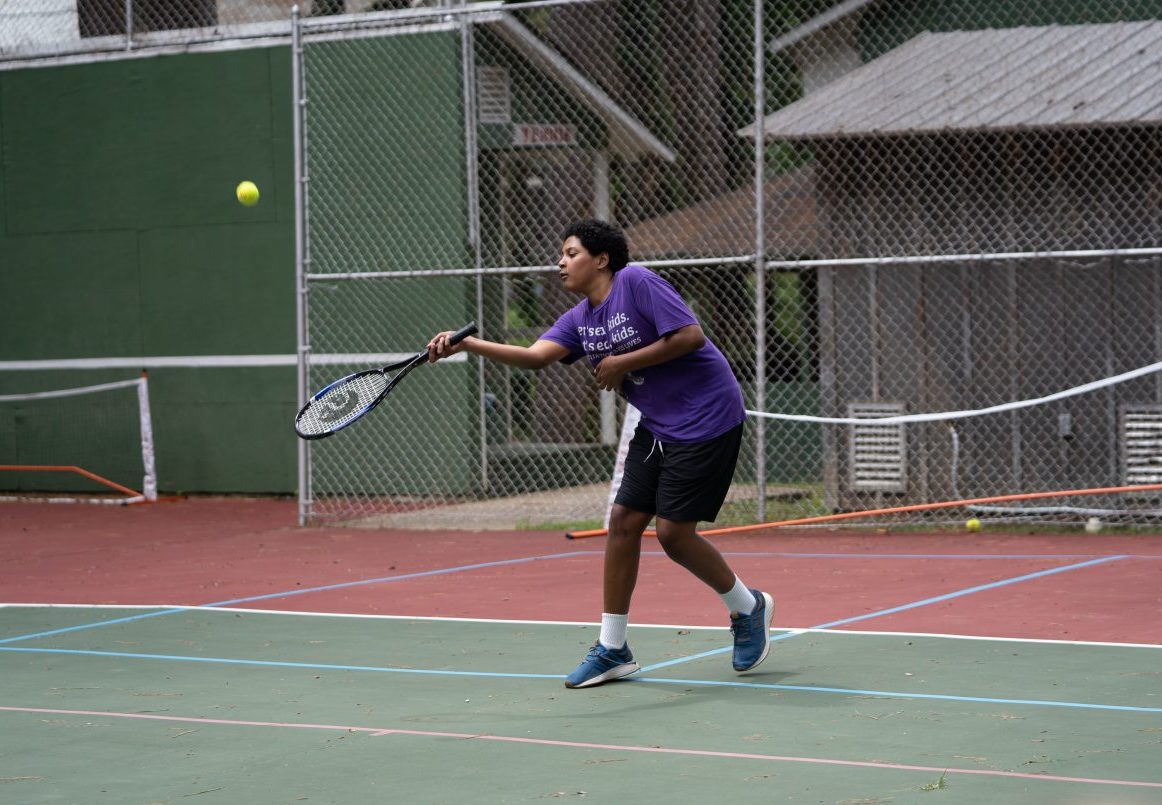 Bucking Bull
Today during Electives, we had the lovely cowgirls of G-4 come out to the Bucking Bull for a Best Rider Competition. In 3rd place was Ann Frances Bobo with a time of 16 seconds. In 2nd place was Helen Lacey with a time of 36.36 seconds. And in 1st place was Savannah Finck with a time of 36.67 seconds.

We also had the cowboys of B-3 show off their talents during Electives. In 3rd place with as time of 36 seconds was Beau Huddleston. In 2nd place with a time of 38 seconds, there was a tie between Bennett Thagard and Walter Goodrich. Finally, in 1st place was Logan Howard with a time of 42 seconds. We also had a "Yee-Haw" Competition and the winner was Thomas Cox.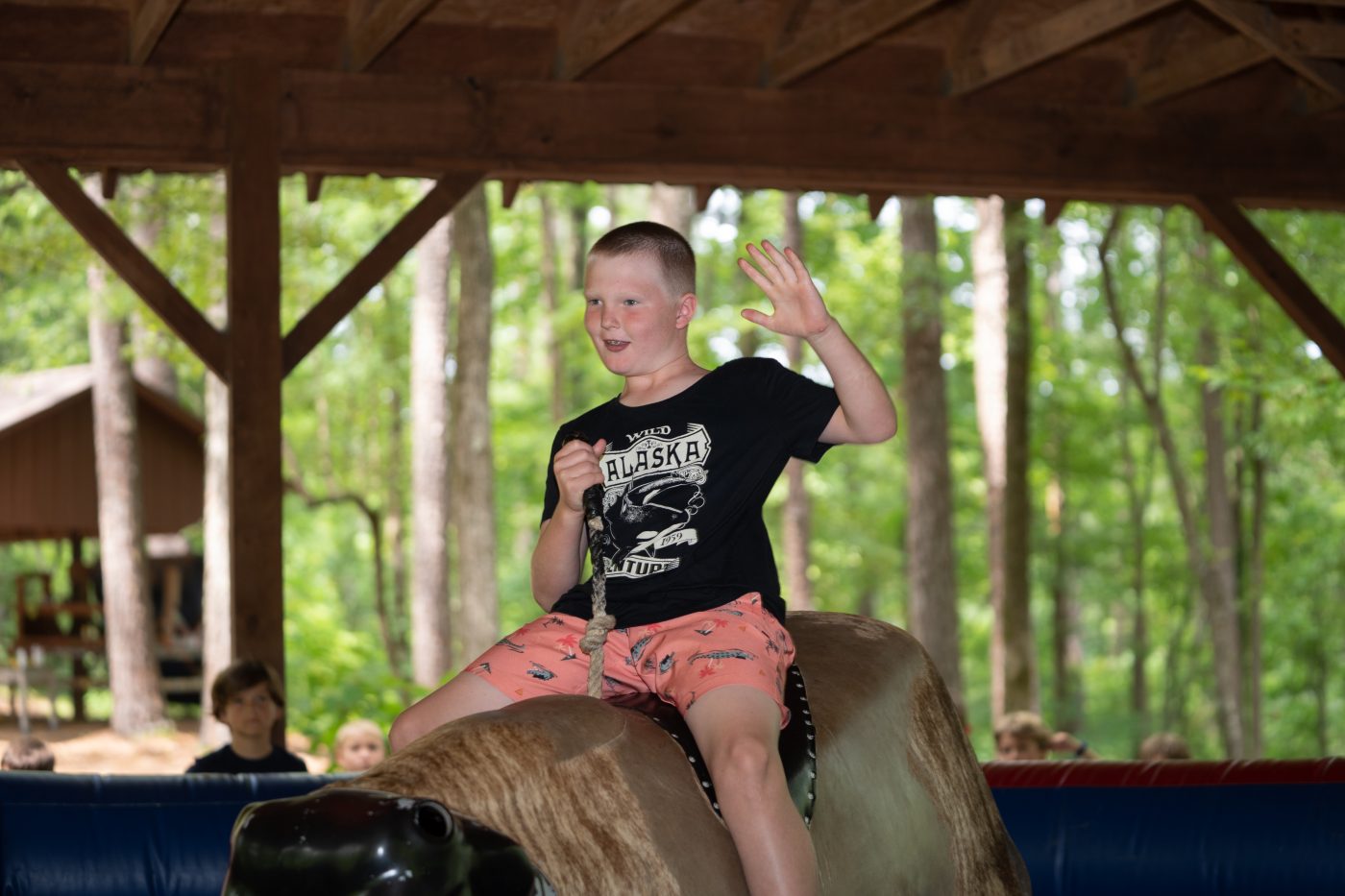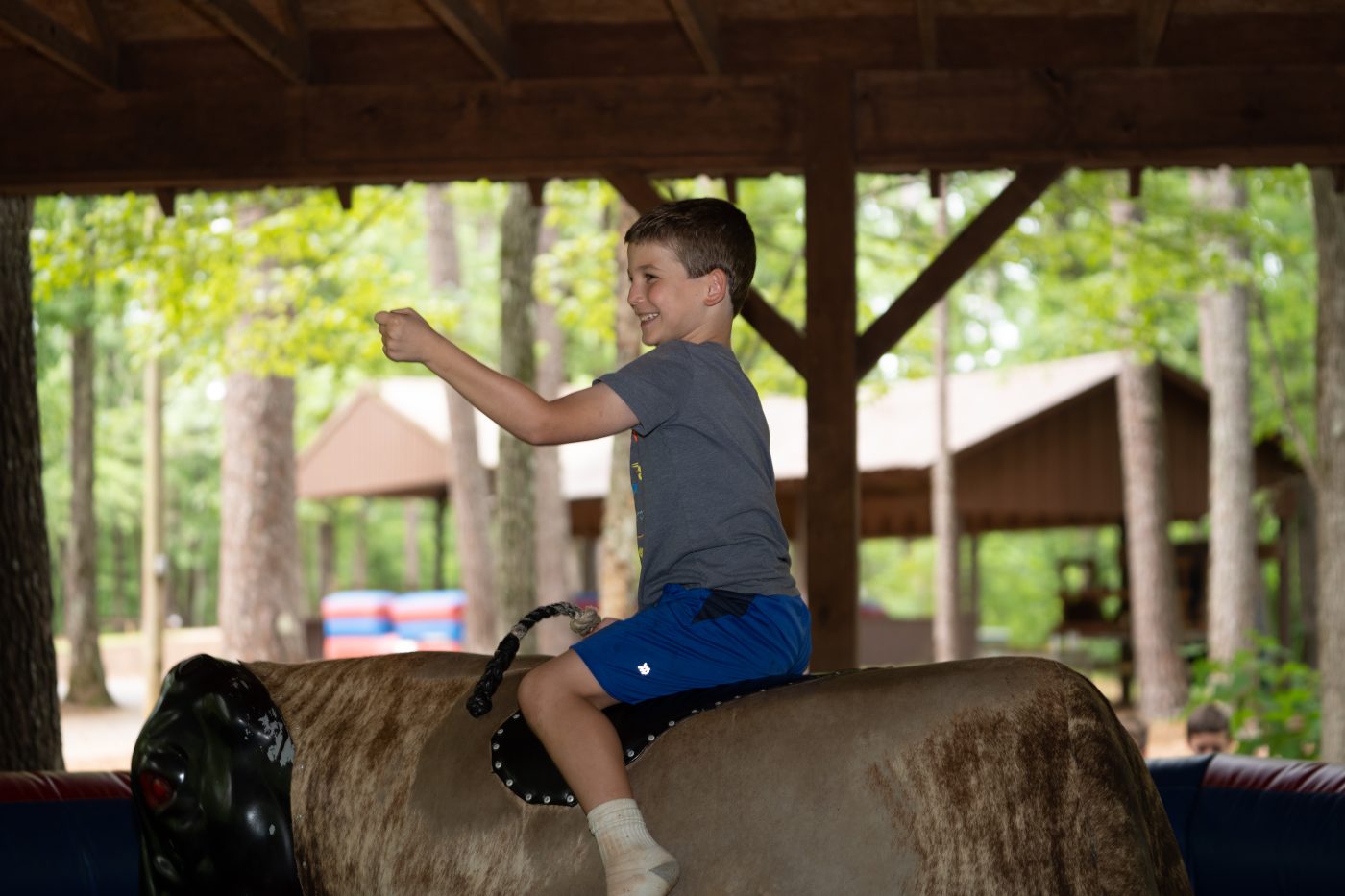 Fishing
Today at the Old Camp Mac Fishing Hole, the boys came down and caught some massive fish. Lassiter Silsbee caught 2 catfish, Pierson Kirk caught 2 catfish, Miles Cummings caught 1 catfish, and lastly, Will Vosburg caught a whopping 10 fish and he kissed 1 of them!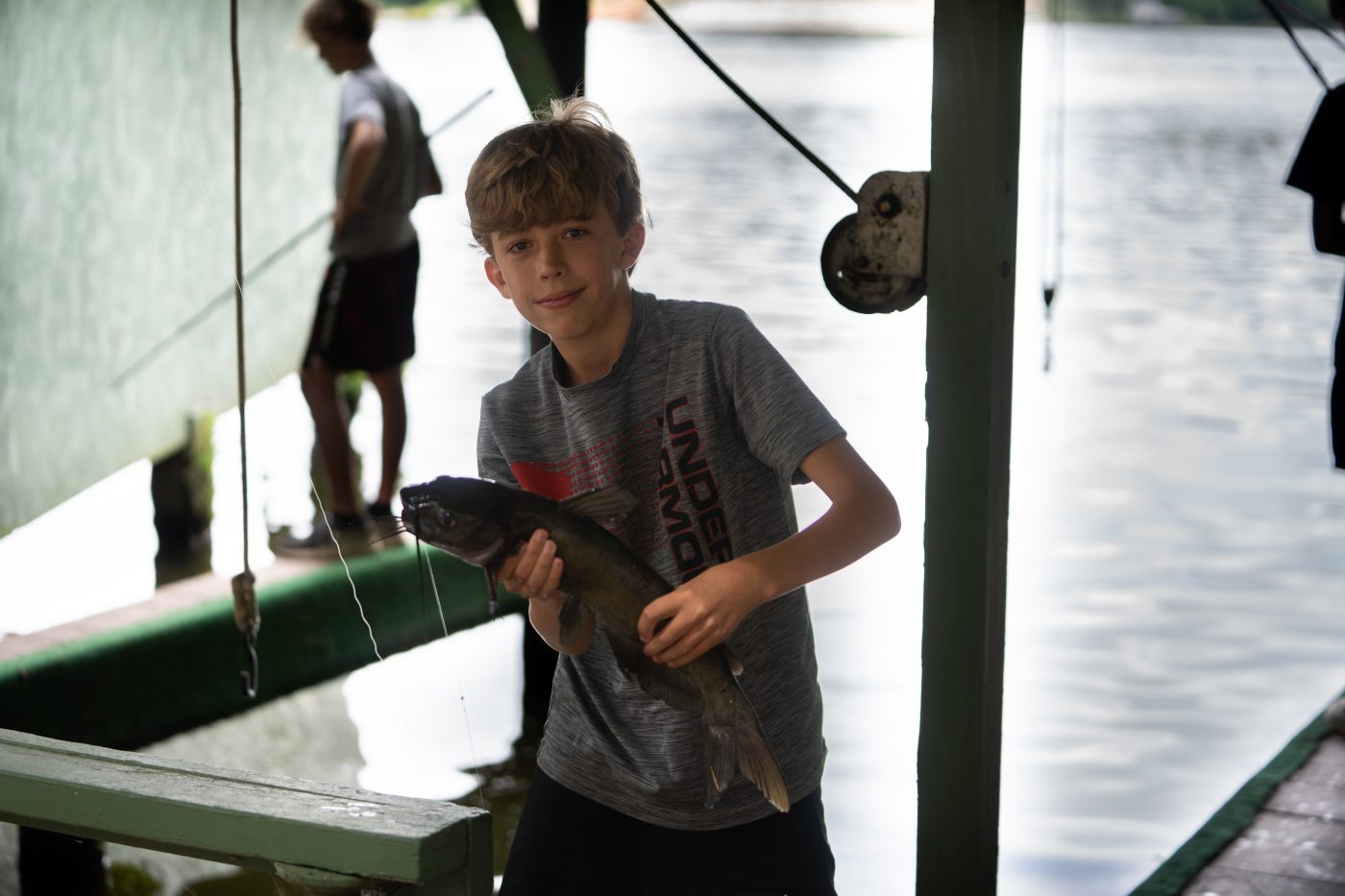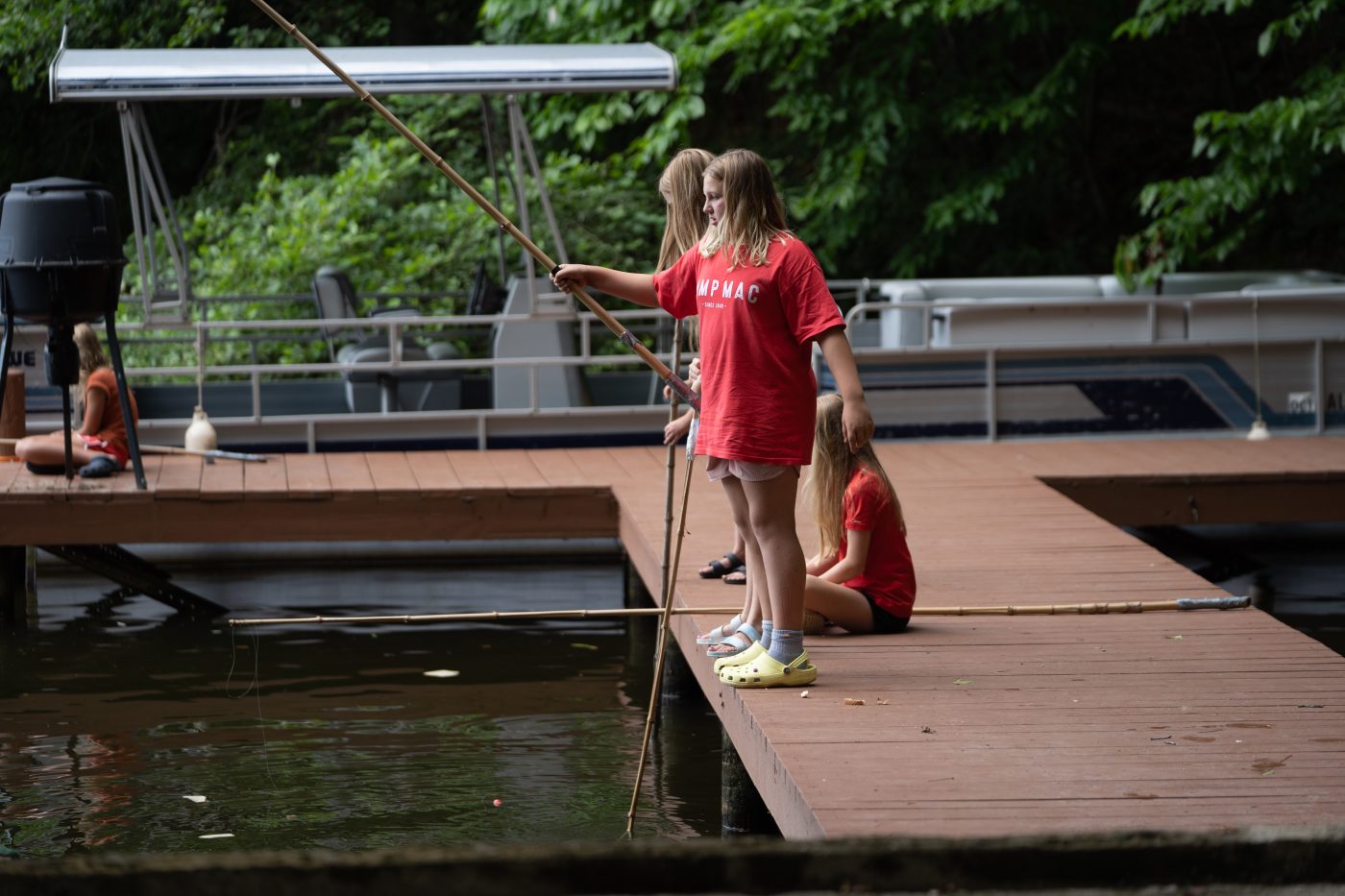 Cabin Time
Putt-Putt
Today on the Camp Mac Green, G-3 came out and had a Hole in One Competition. Alice Lane, Caroline Bradford, Juliana Roberts, and Emma Jane Neil each had 1 Hole in One. Addy Meadows, Brooke Livermore, Essie McCloy, and Ann Elise Barton each got 2 Hole in Ones. Kate Blakeney, Cat Brown, and Addy Gomez each had 3. And lastly, Amelia Hunter and Claire Freeman both got 4 Hole in Ones!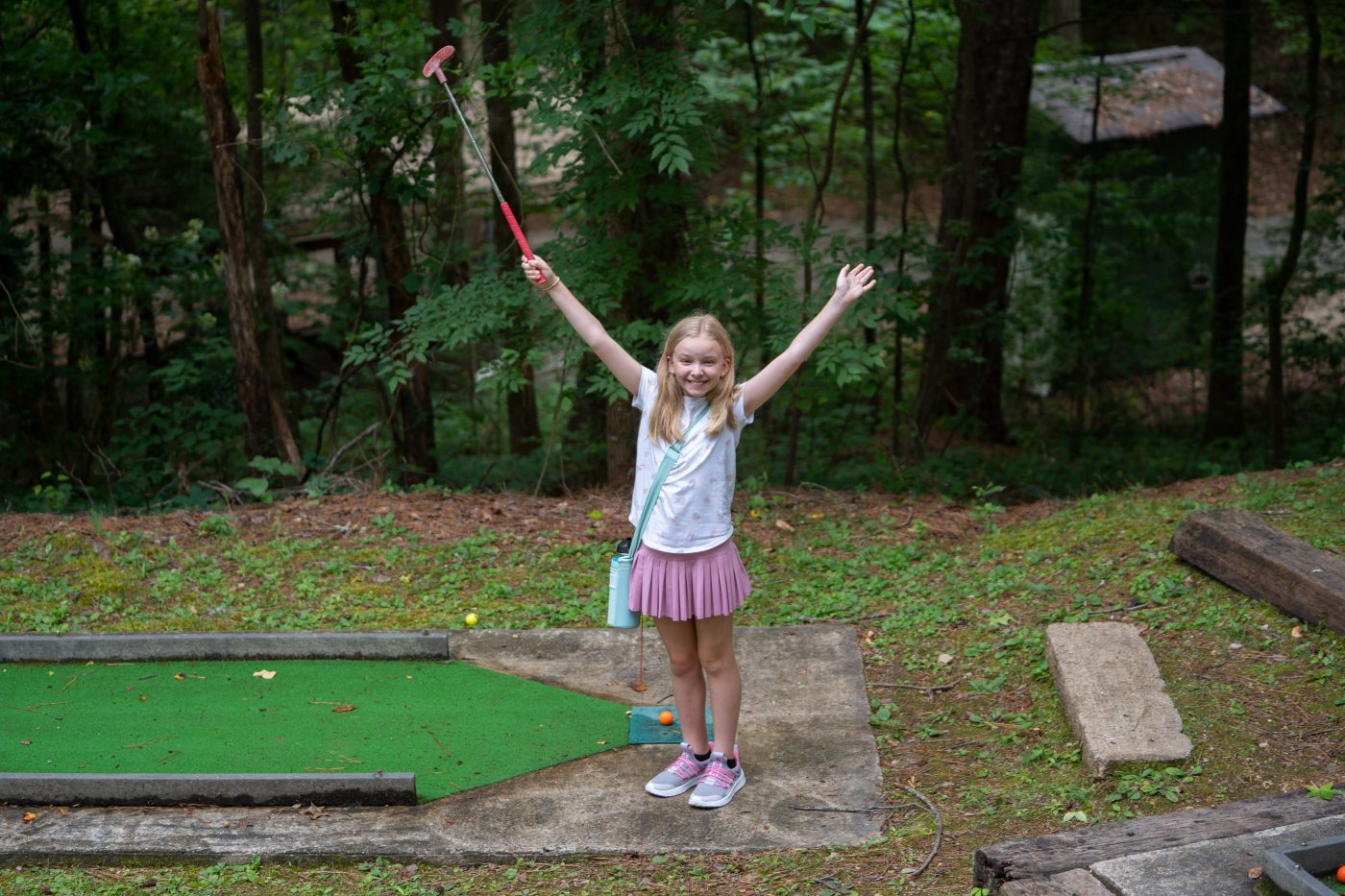 League Games
On Court 1, Mack's Angry Tacos defeated Spencer's Snake in an angry game of Newcomb. From the Tacos, Dylan Norrell played like he ate all of the tacos. And from the Snakes, Ace Gucker played like a young Cooper Kennedy.

On Court 2, Bruce's Killer Hornets mashed Boon's Boomers. From the Killer Hornets, Craton Raspberry played like the King Hornet. From the Boomers, Smith Gentle played like the biggest Boomer.

On the Humid Field 1, Gray's Anatomy Season 2 left Zach's Zebras in the dust in a fantastic game of softball. From Gray's Anatomy, Charlie Silsbee played like a man with several medical degrees, and from the Zebras, Mikey Brown played like the most majestic Zebra.

On Field 2, Fiedler's Trashfrogs squashed Basils Burritos in a walkout classic. From the Frogs, Henri Schoenvogel played like he was ready for the Major League. From the Burritos, John Clark Gentle played like a young Sig James.

On the Slippery Soccer Field, Ian's Iron Eagles slid through MacGregor's Monkeys in a wet game of Ultimate Frisbee. On the Monkeys, Murray Seifer played like a young Bruce Downey. On the Eagles, Hails Austin played like Mack Marston himself.

In the Sweaty Camp Mac Gym, Beni's Big Steppas stepped on George's Curious Georges in a close game of Bombardment. For the Curious Georges, Judson Mallory played curiously. From the BiG Steppas, Max Montgomery played like the biggest Steppa.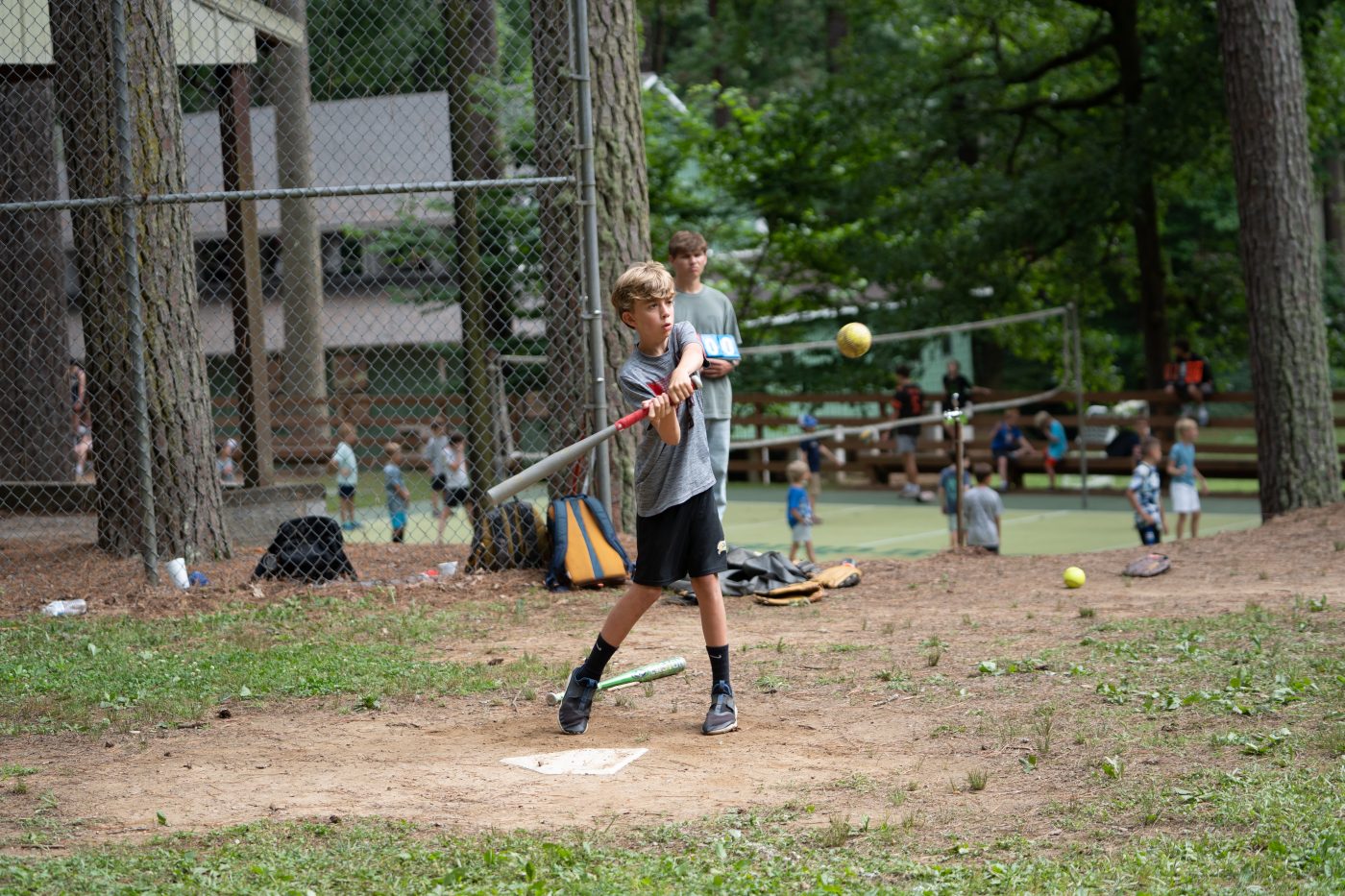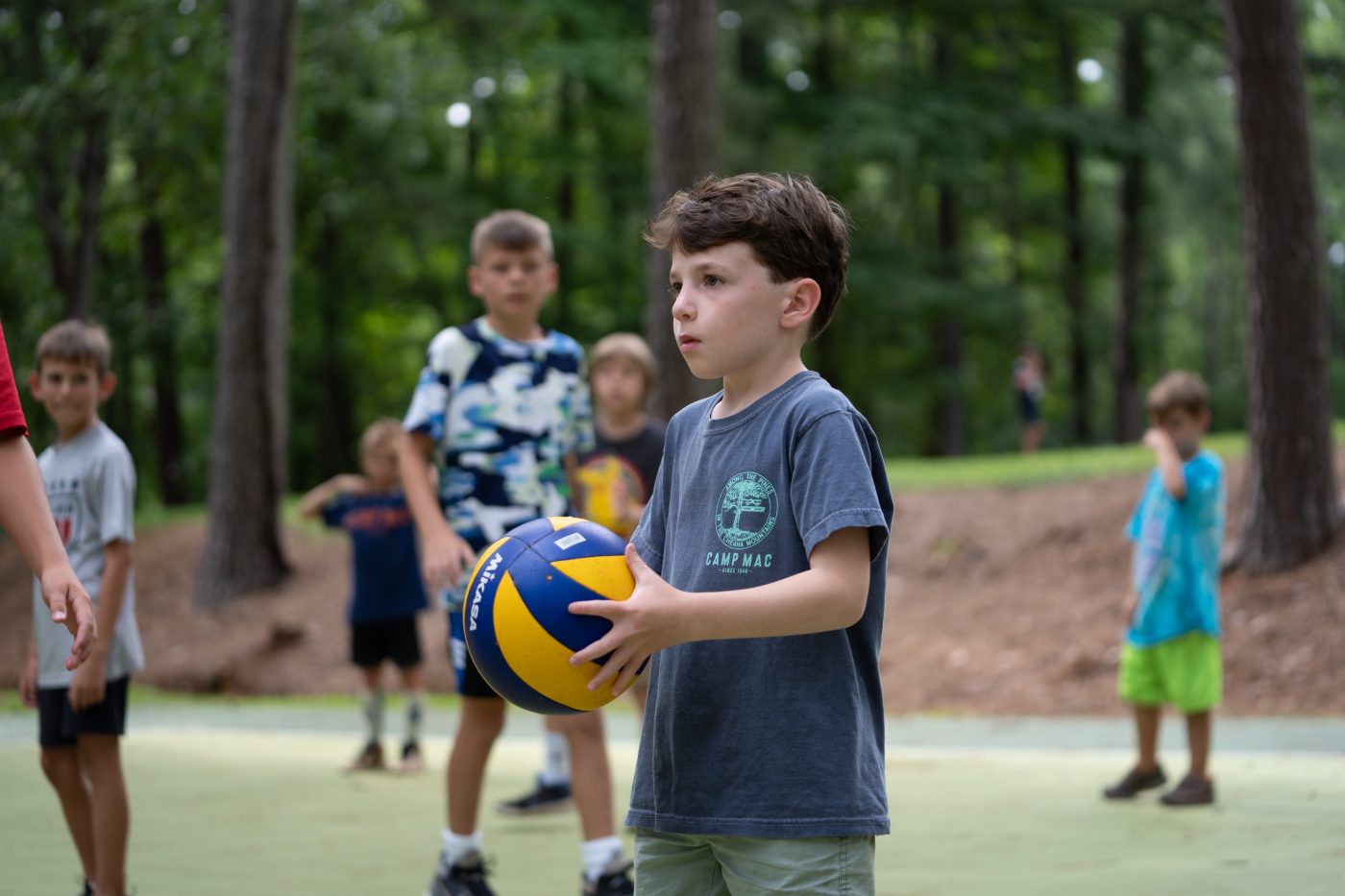 From the Dining Hall This morning, we had Cinnamon Rolls with Eggs, Grits, and Fresh Fruit. For lunch, we had Taco Salad with Tortilla Chips, Lettuce, Tomato, Cheese, Sour Cream, Salsa, and a Salad Bar. For Dessert, we had Chocolate Chip Cookies. And to end the day, we had Baked Chicken with Broccoli, Mac and Cheese, Rolls, and a Salad Bar. For Dessert, we had Pound Cake.
Vespers
George Newman gave our message last night.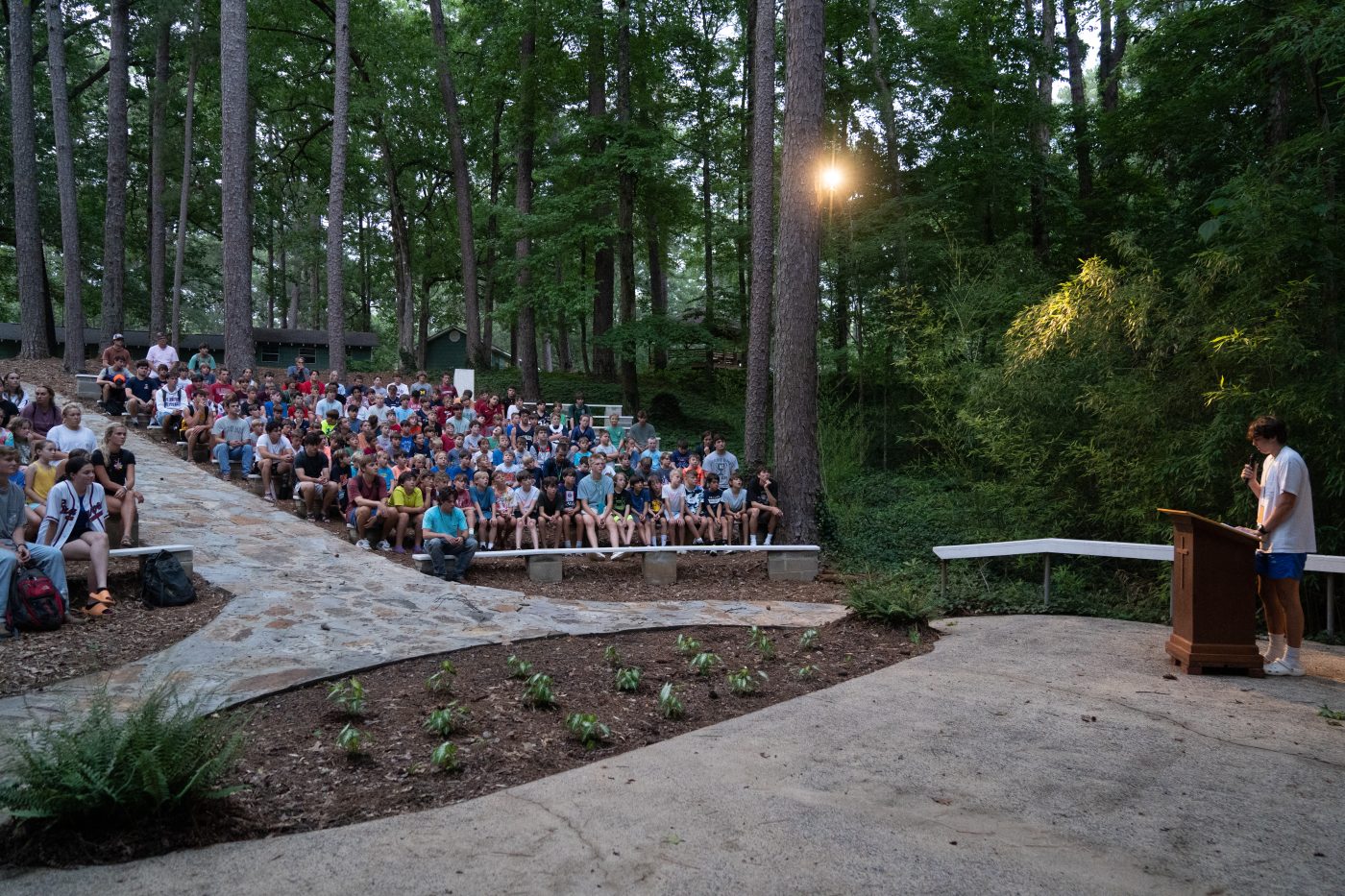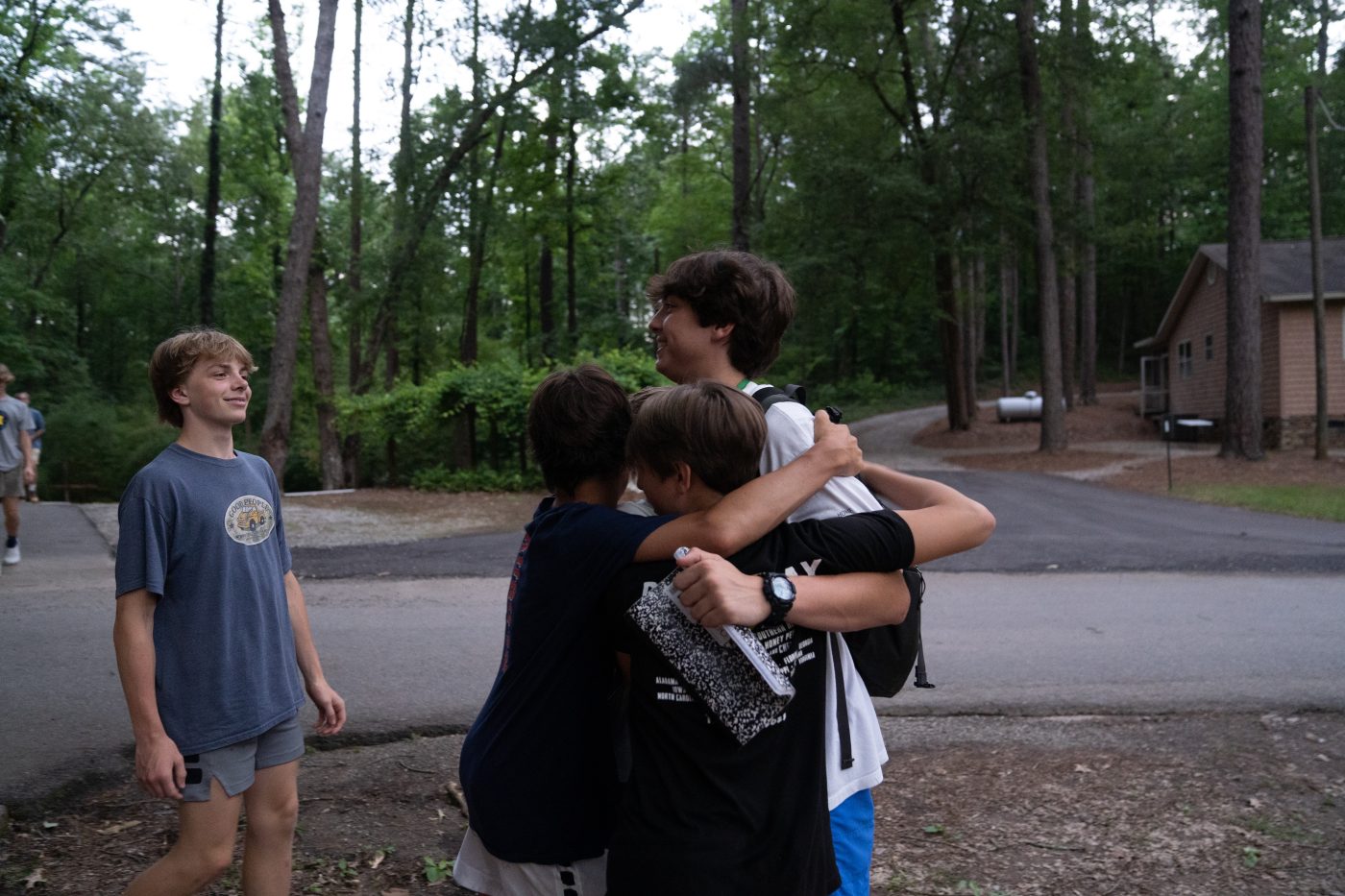 Tonight for Night Rec...
Juniors had Courts and Seniors had College Night!