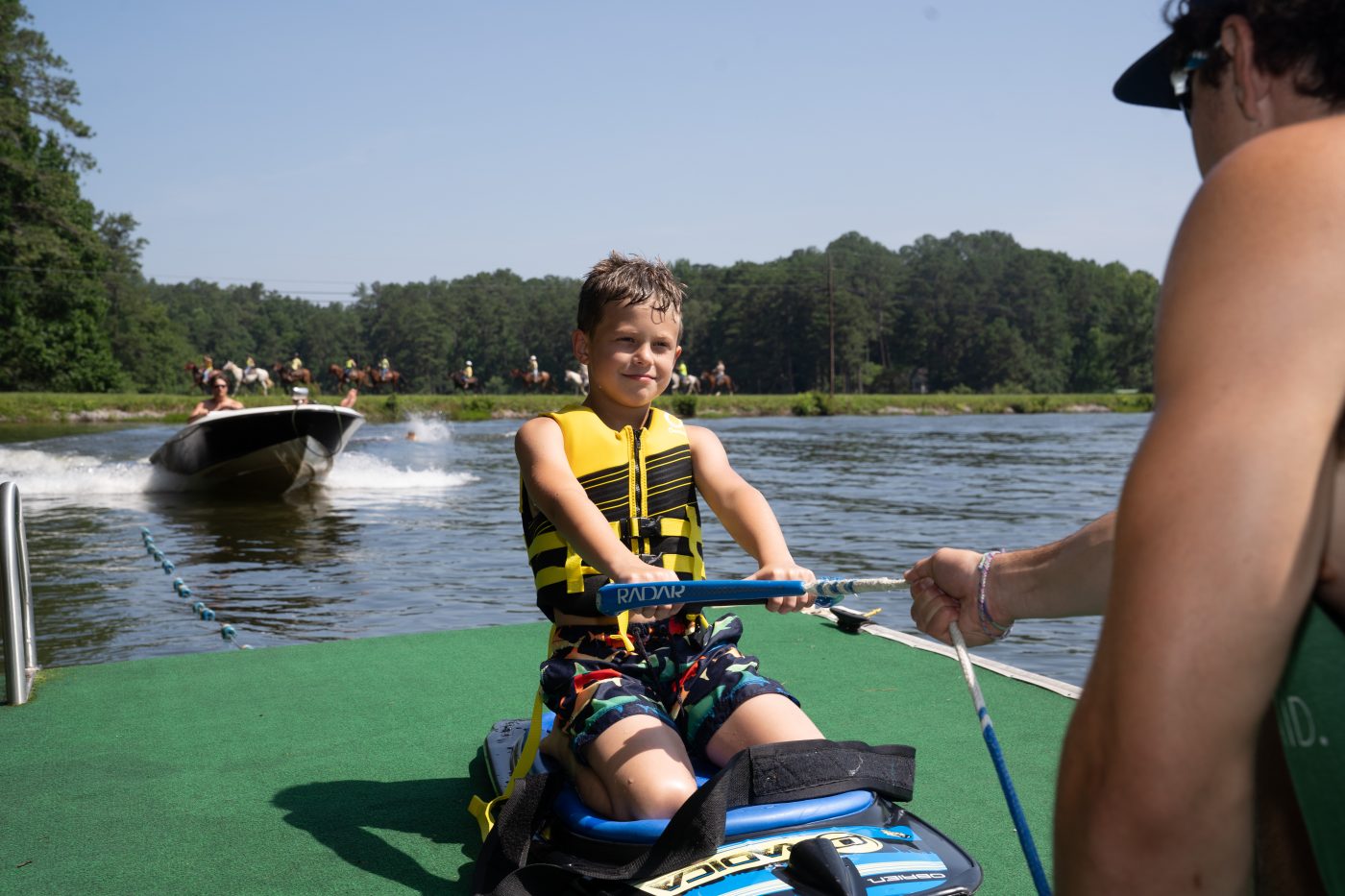 Morning Activities
Fun and Games
Today at Fun and Games, we made our way on over to the Rock Wall and had a competition to see who could make it the furthest up the wall. In Declan's period, he was the MVP, climbing up 4 panels. In 2nd period, the MVP was Alex Thuston, climbing 5 panels. The MVP in 3rd period was Brock Wallace, climbing all the way to the top.
The winner of the "ratta-tatta-ratta-tatta win a big ole cowboy hatta" was Declan McTear!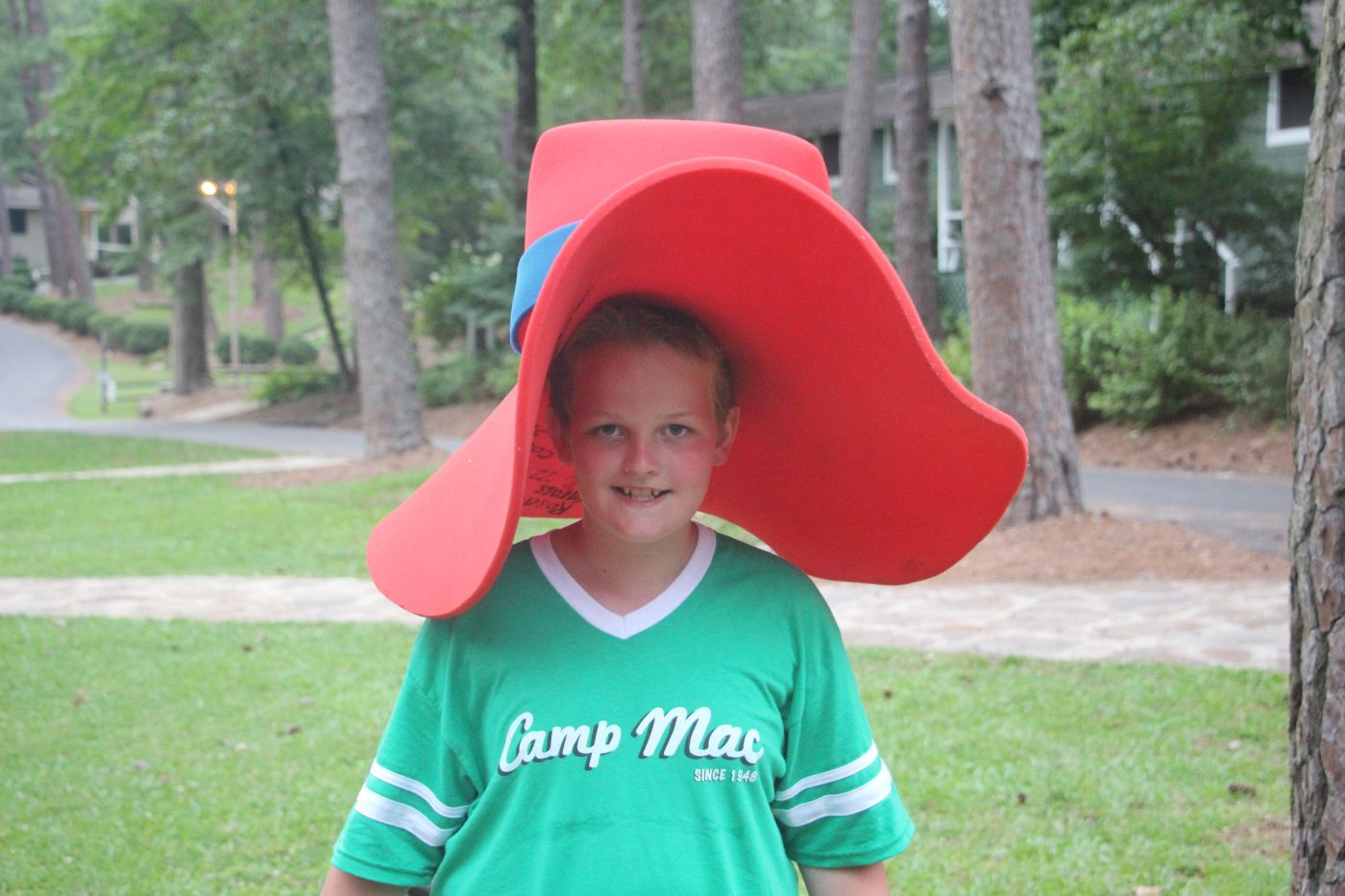 Riflery
Today at Riflery, we had the girls come out to the range and shoot some high scores. Allison Davis shot a 35 and two 37s. Kate Bright shot a 41. Fair Taylor shot a 42. We also had some girls pass off classes. Britt Harris passed off Marksman. Rosie Gregory, Helen Hinton, Lucy Hubbard, and Maddie Brooks all passed off Pro Marksman. Allison Davis passed off Marksman 1st Class.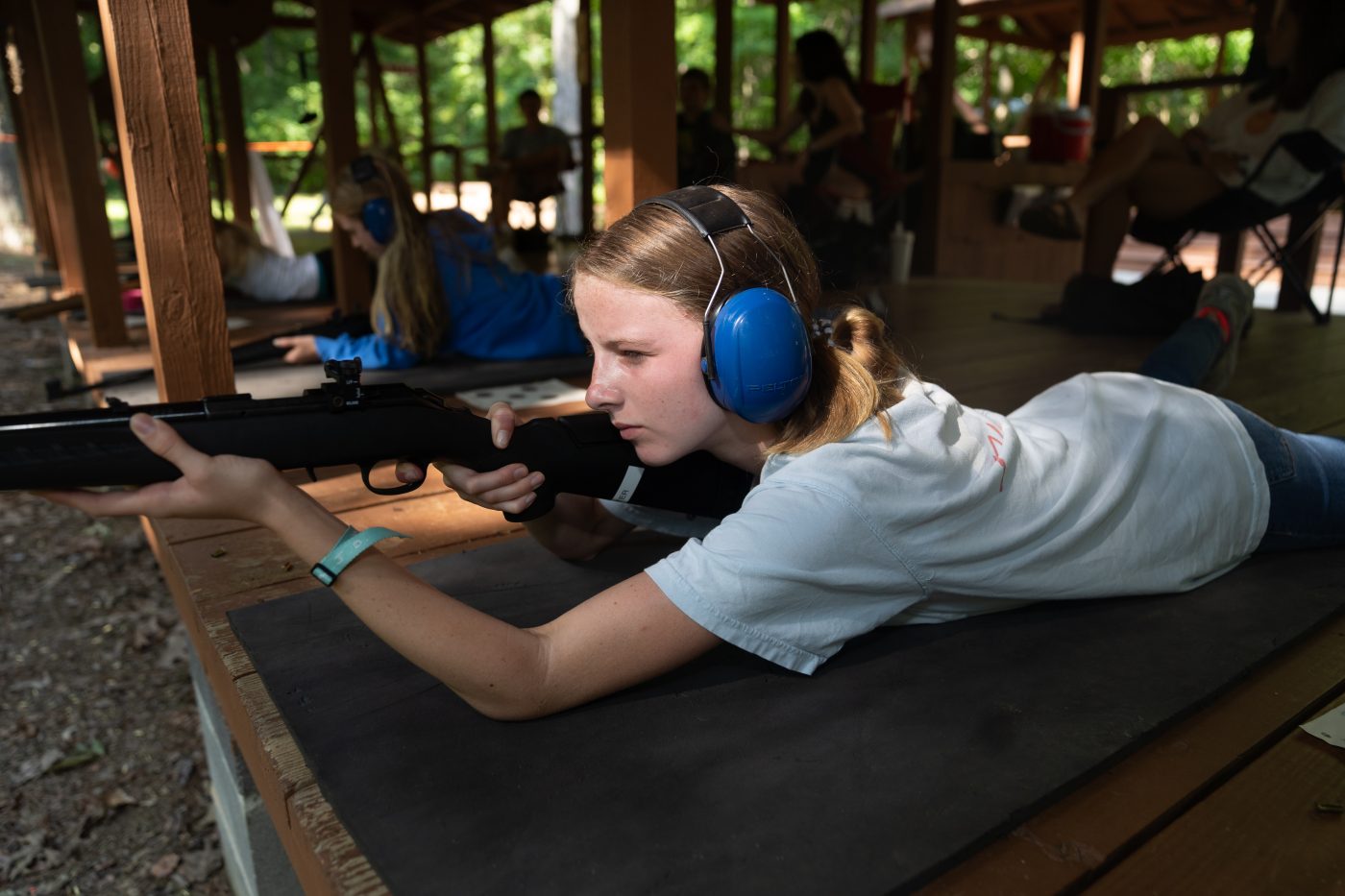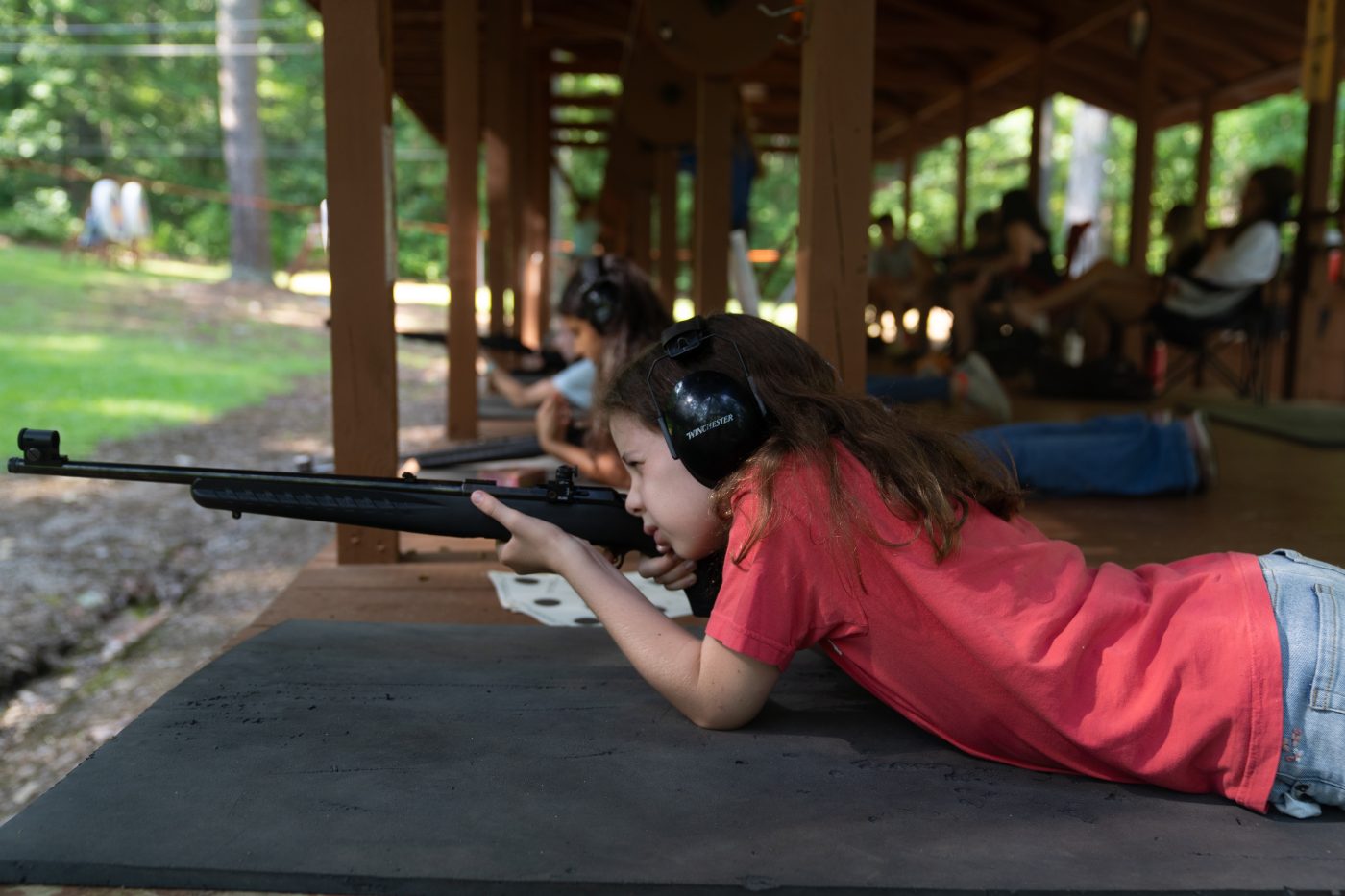 Team Sports
Today at Team Sports, the boys played some Pillow Polo! In 1st period, Julia's Team won. Julia's team took the dub a second time in 2nd period. Lastly, Julia's Team won once again in 3rd period.

The winner of the "winna winna chicken dinna" was Graham Newsom!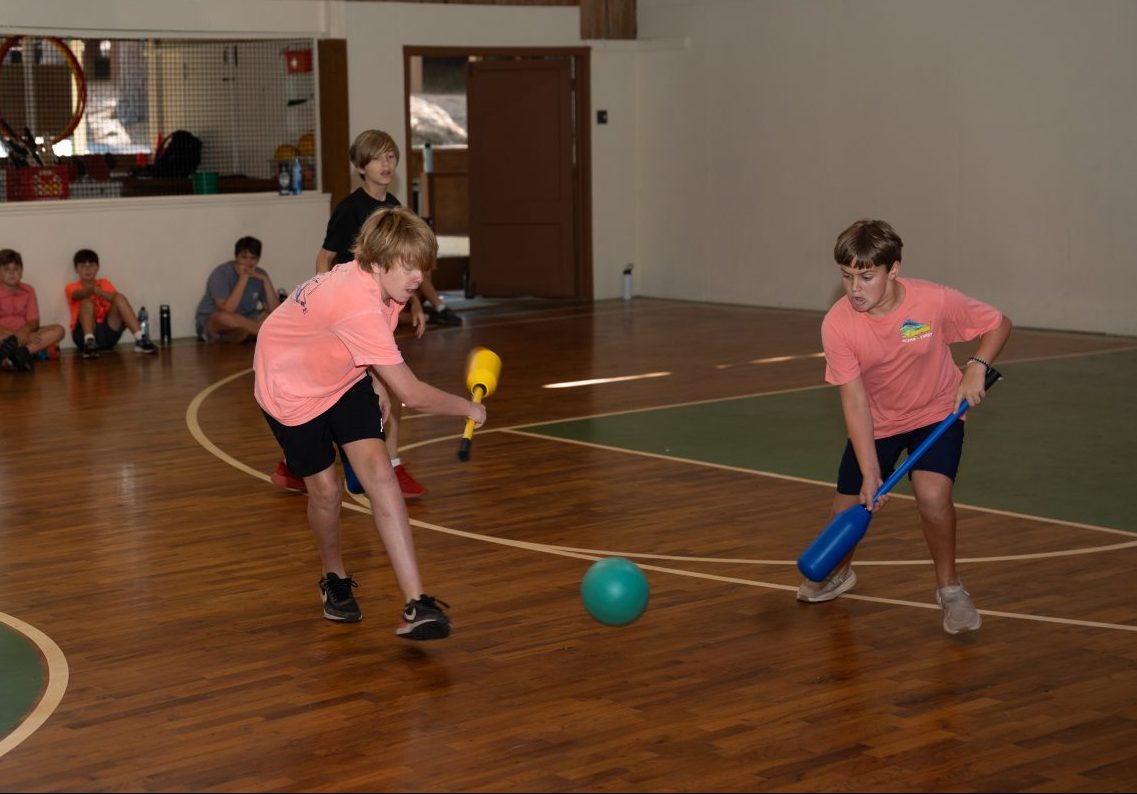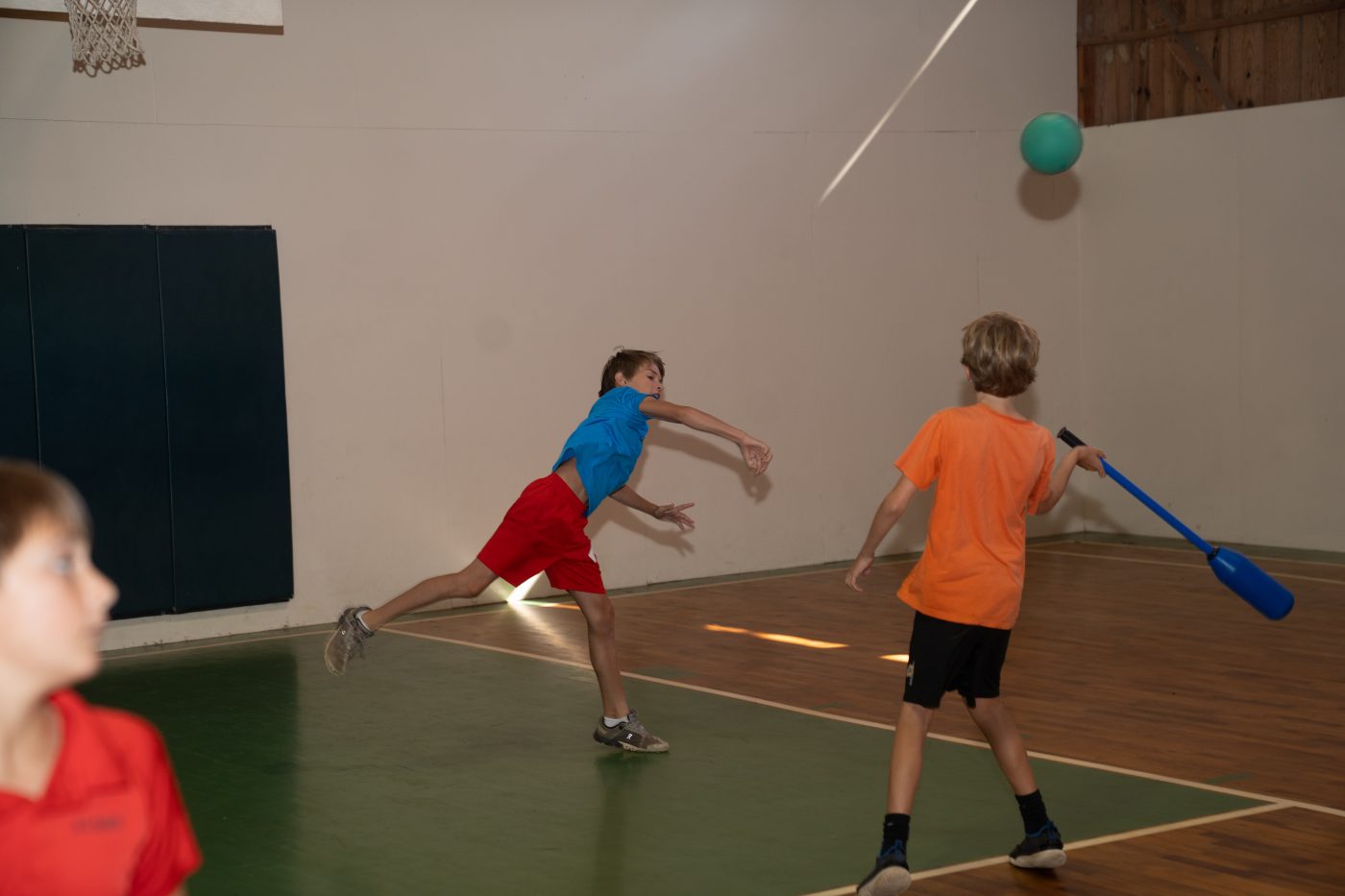 Swimming
Today at Swimming, we had a Water Basketball Tournament. In 1st period with the Hotshots, the Renegade Raiders won. In 2nd period with JV, Team John Morant won. Lastly, in 3rd period with Varsity, the Graham Crackers won.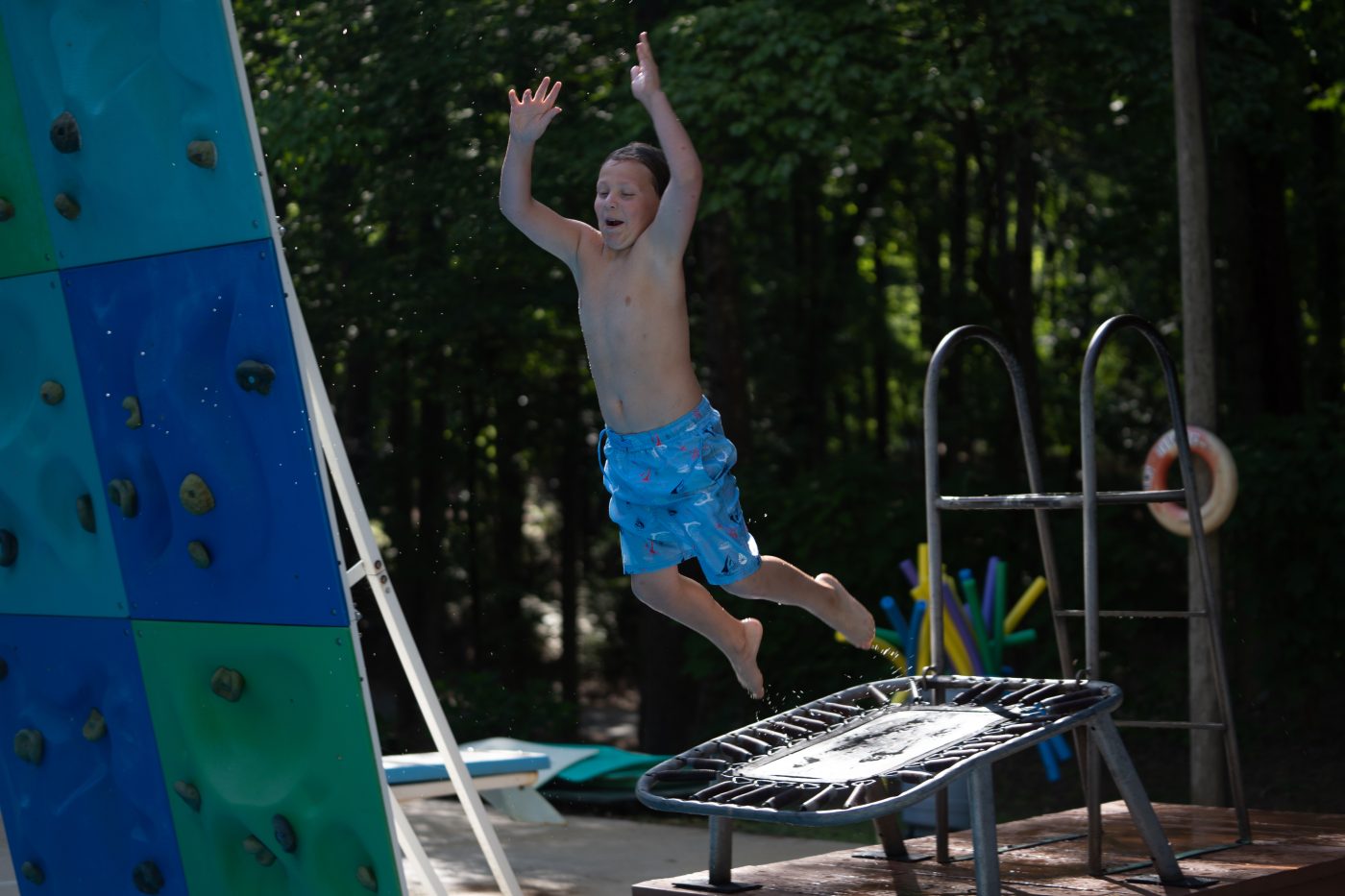 Skiing
Today at Upper Lake, we had some boys pass off classes. Jack Taylor passed off 3rd Class Wakeboarding. Price Williams passed off 1st Class Wakeboarding. Robert Doss passed off 3rd Class Kneeboarding. Charlie Brandon passed off 2nd Class Kneeboarding. Mason Lark and Jack Taylor passed off 2nd Class Skiing.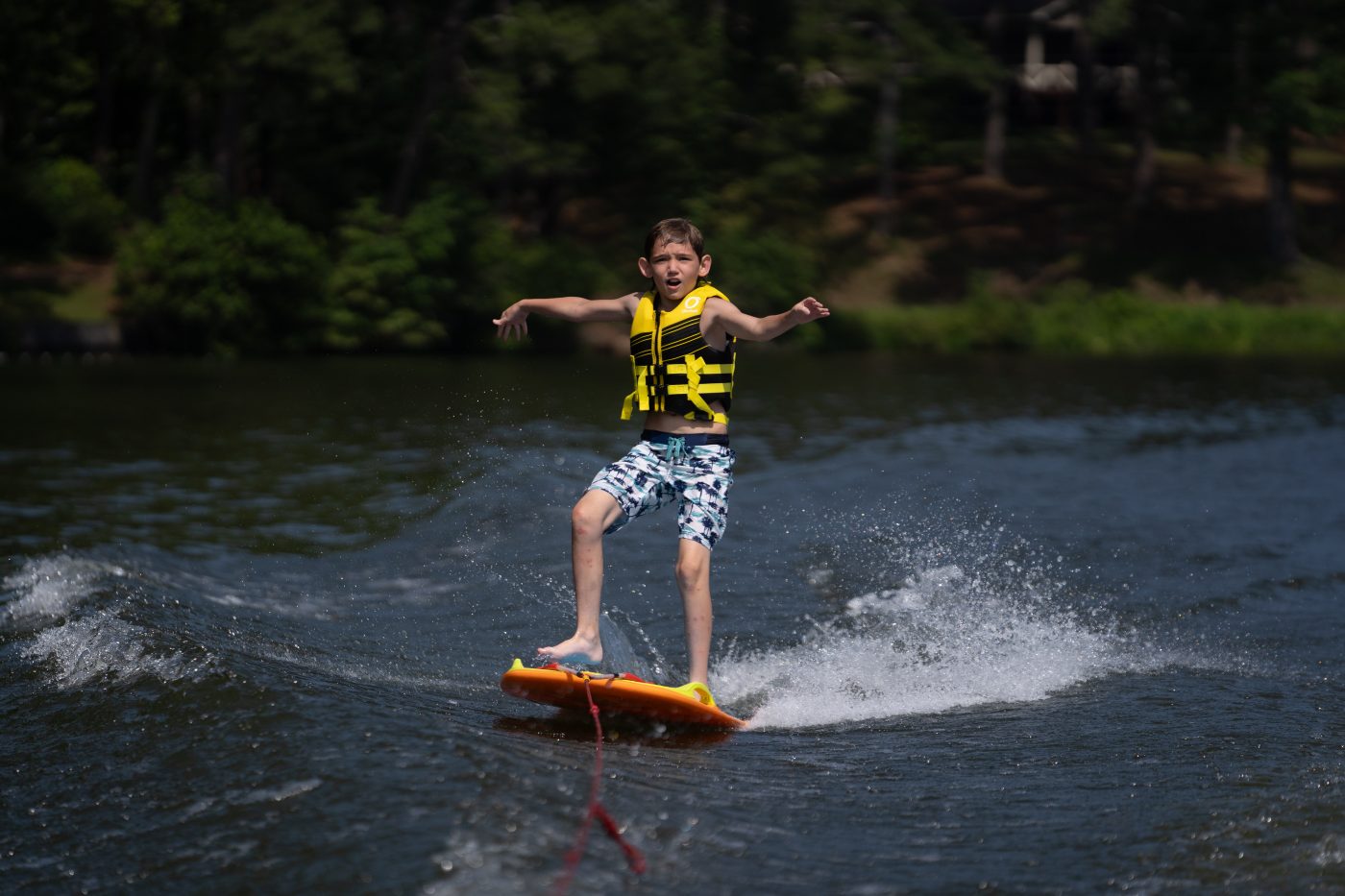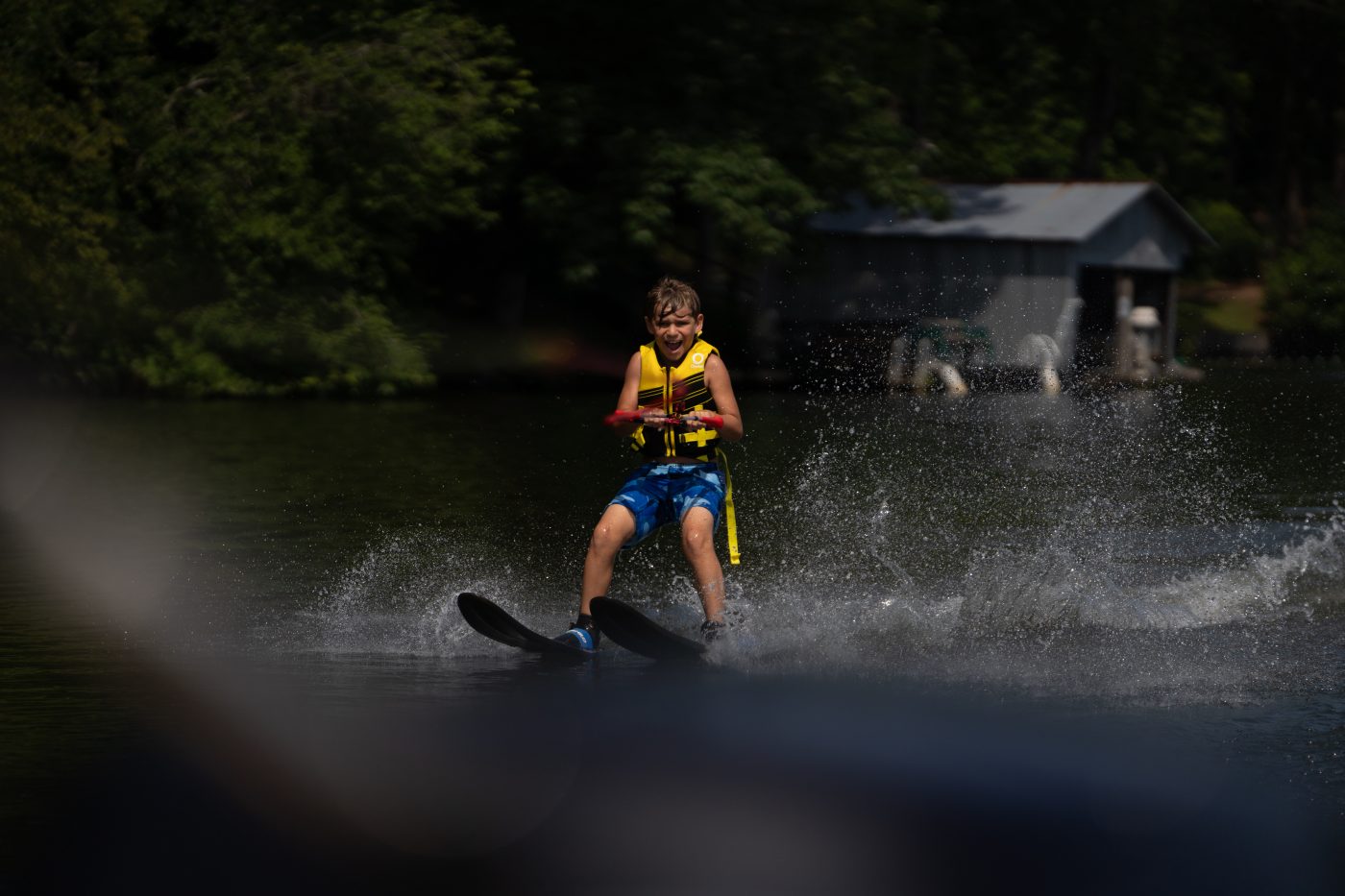 Electives
Canoeing
Today at Girls Canoeing, we did a Paddle Board Race to the Wet Willy and back and the winners were Lily Grace Longshore and Brady Wall.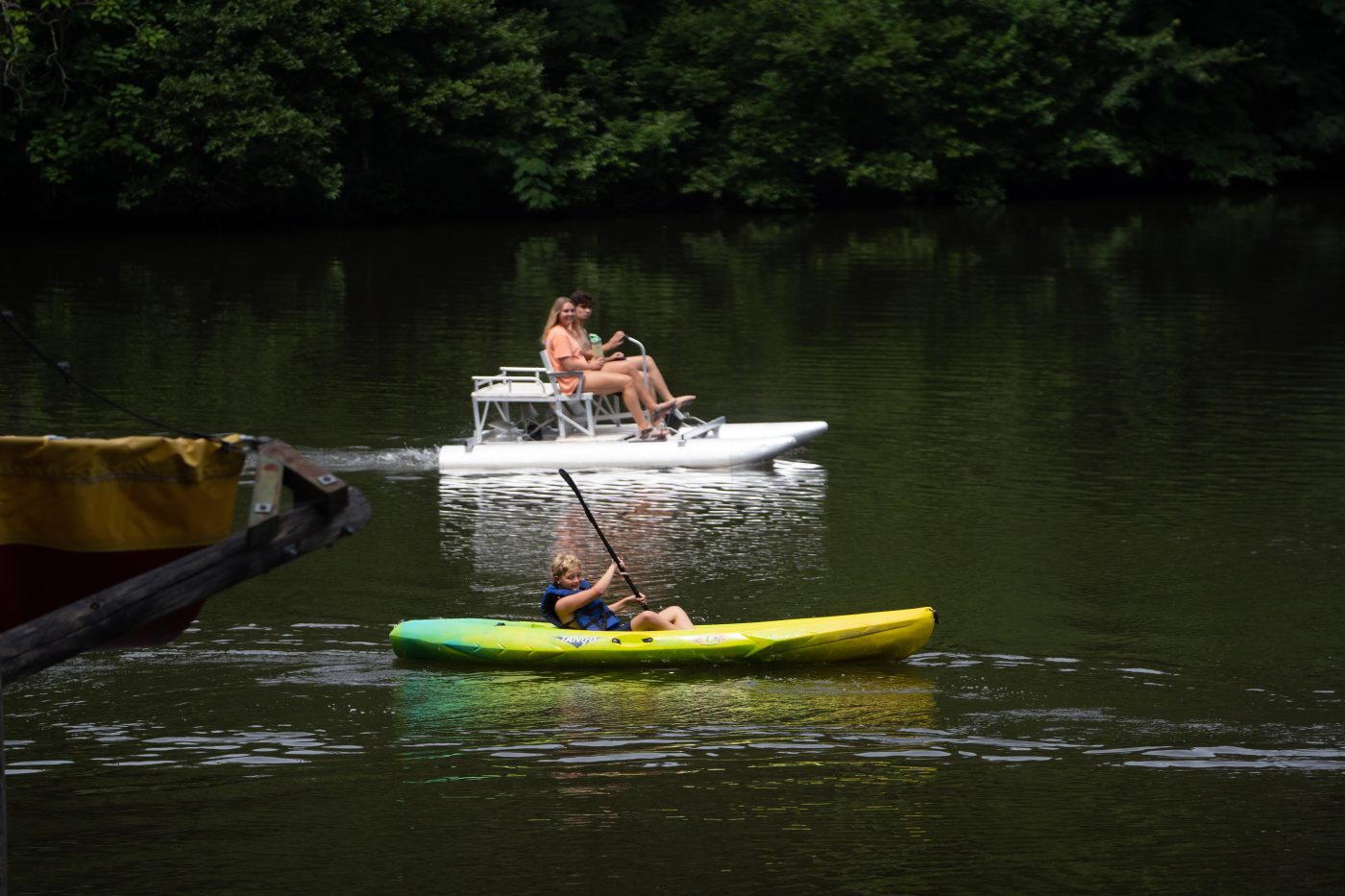 Tramps
Today at Tramps, the boys came over and passed off some classes. Mack Gunn passed off 2nd Class and James Mitchell passed off 1st Class.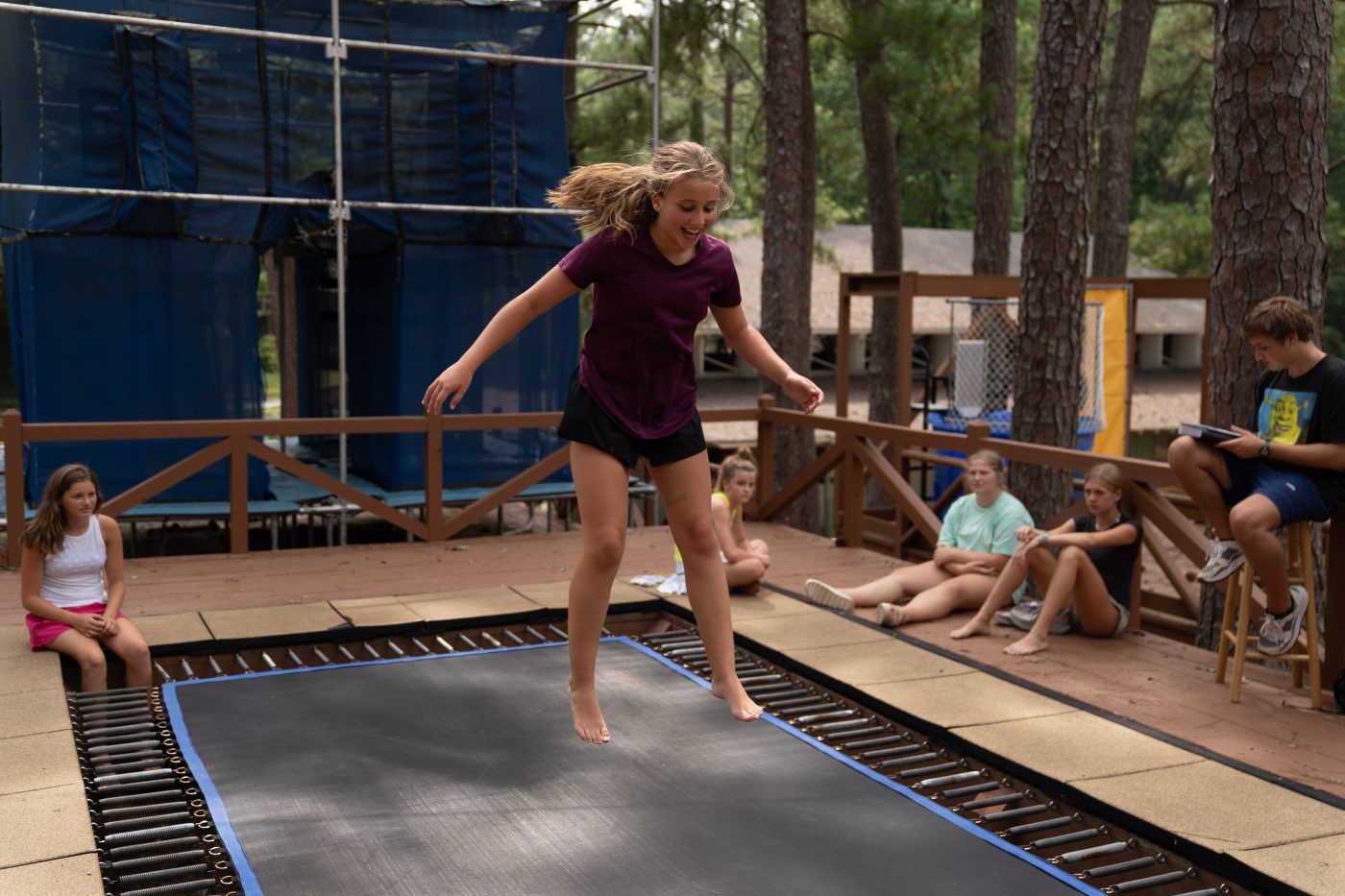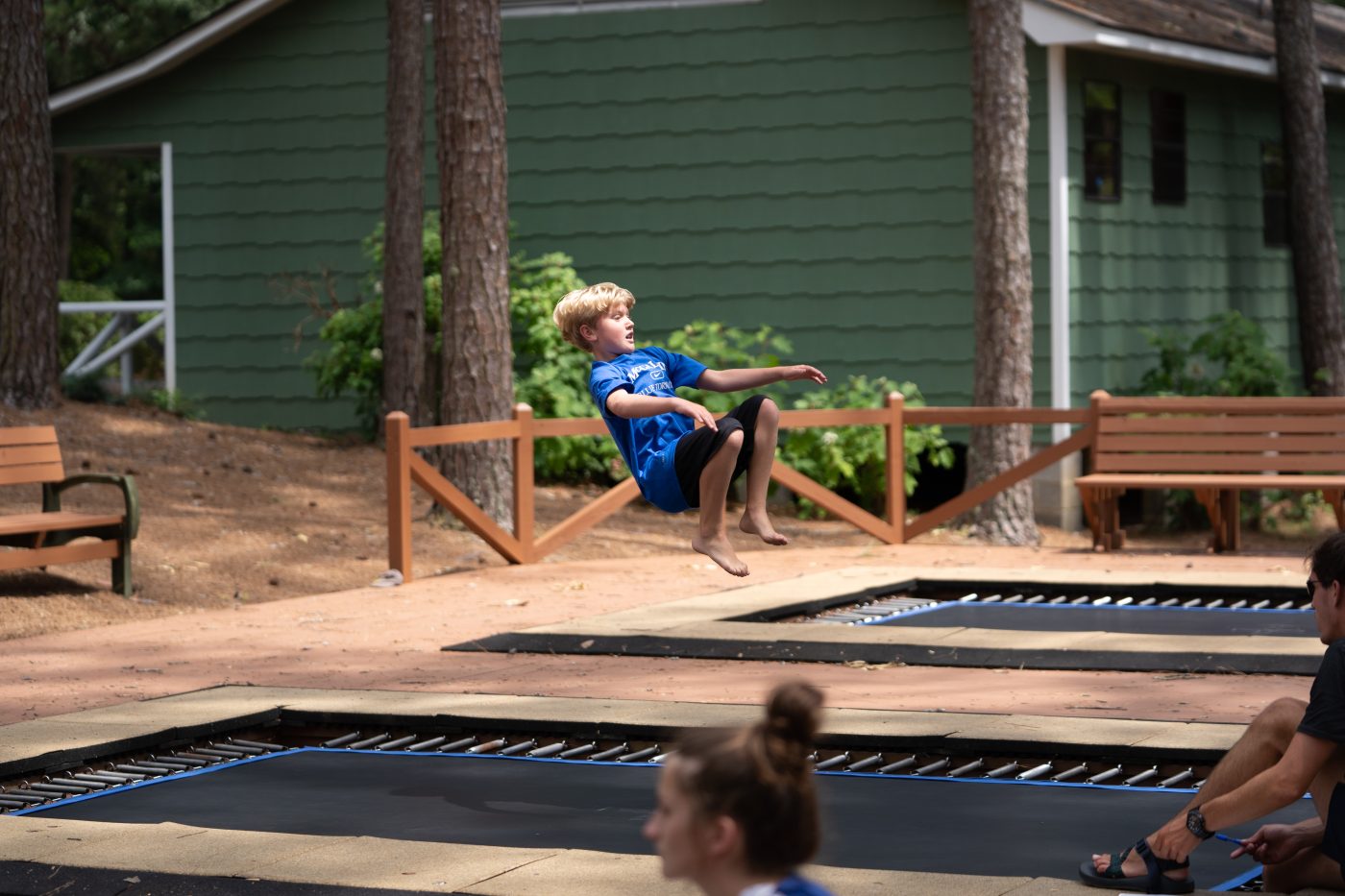 Shooting Sports
Today at Shooting Sports, the boys shot come clays. Murray Seifert hit 20/26. Mac Schoenvogel hit 9/22. Judson Mallory hit 19/27. John Clarke Gentle hit 12/22. Flynn Dickson hit 21/26. Micah McIntyre hit 7/22. Mikey Brown hit 18/27.

At Girls Shooting Sports, we had the Qualifying Round for the Camp Mac Shootout. Hayden Butler hit 3/16. Mary Brook Wills hit 9/16. Amelie Pazona hit 8/16. Reese Magid hit 10/16. Avery Wiard hit 8/16. Abby Steele hit 8/16. Auden Rainer hit 9/16. Jenson McClendon hit 1/16. Our Qualifiers for the 2023 Girls Camp Mac Shootout are Amelie Pazona, Auden Rainer, Mary Brook Wills, and Reese Magid.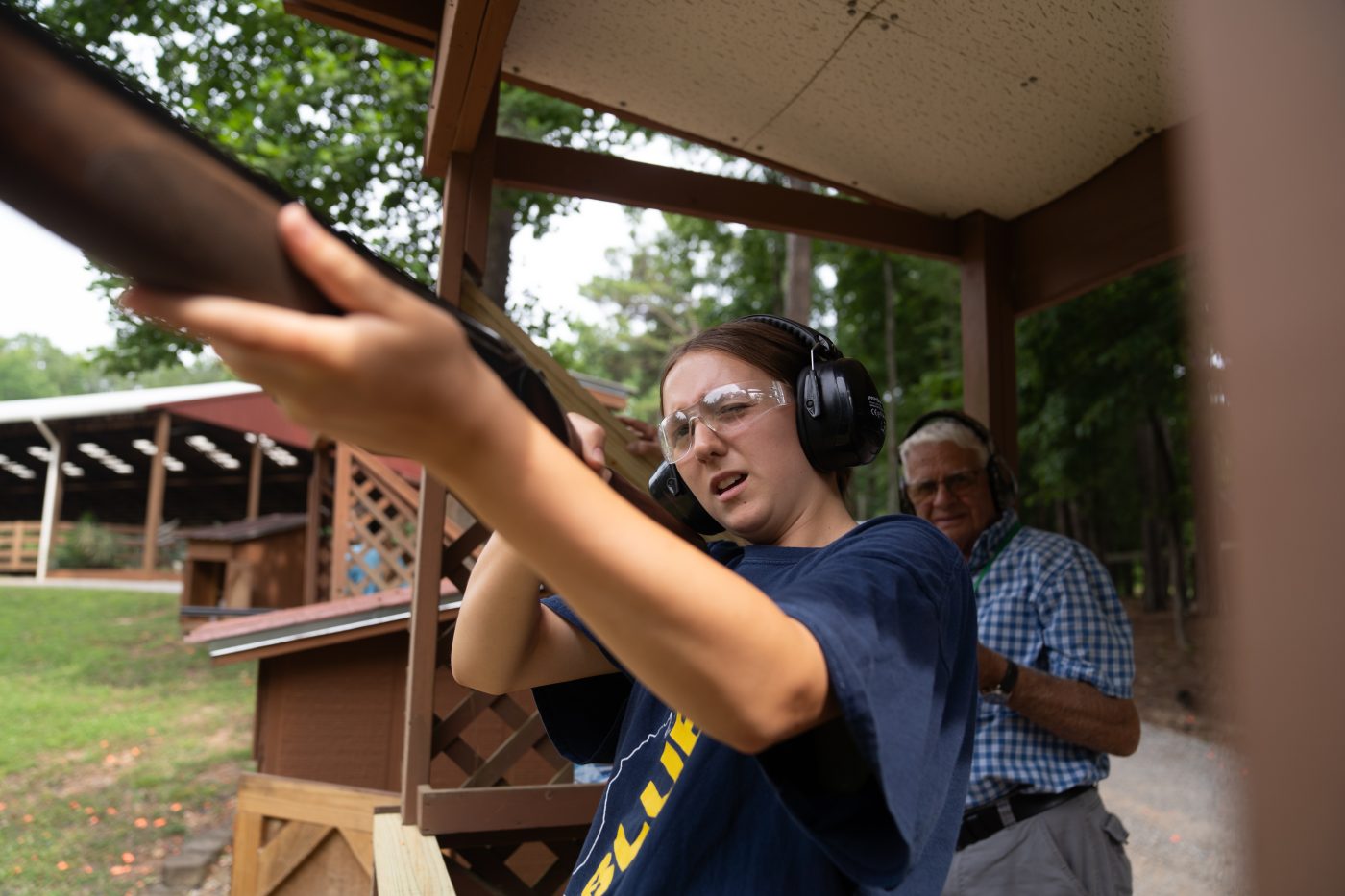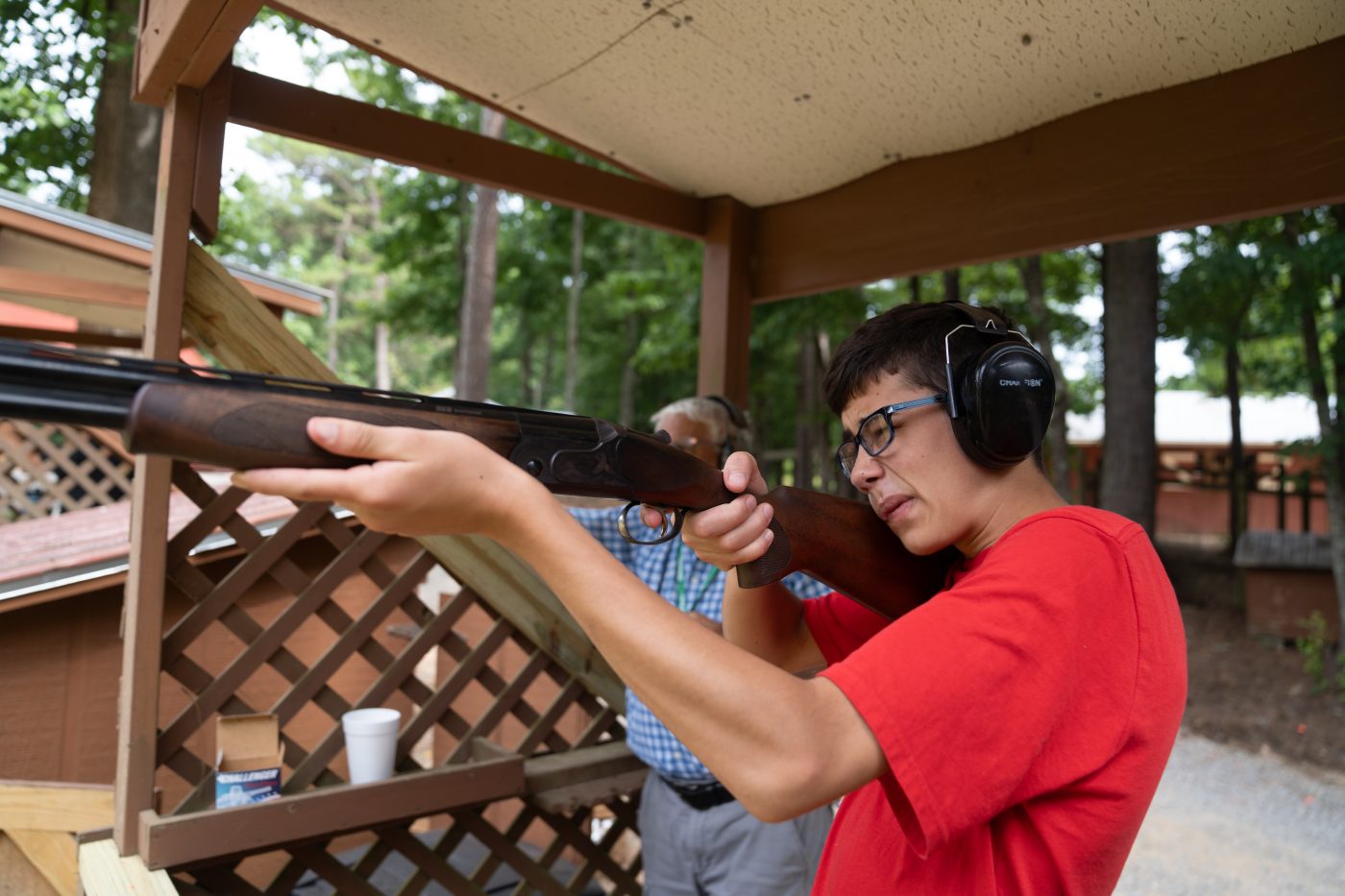 League Games
Today on the Sweaty Court 1, Ian's Iron Eagles flew past Benji's Big Steppas in an intense game of Volleyball. On the Steppas, Will Vosburg played like the better Vosburg. On the Iron Eagles, Skyler Crane played like the biggest bird.

Today on the Crunchy Court 2, Mack-Gregor's Monkeys beat Bruce and George's Curious Georges in a heart pounding game off Volleyball. From the Georges, Jack Taylor played like the better Taylor. And from the Monkeys, Murray Seifert played like Charlie Magid.

Today on the Green Field 1, Basil's Burritos wrapped up Grey's Anatomy Season 2. From the Burritos, Thomas Hagood played like a burrito with a lot of lettuce. From the Anatomy, Tyler Frith played like a working liver.

On Field 2, Zach's Zebras slayed the Trash Frogs away in a heated game of Softball. For the Trash Frogs, Henri Schoenvogel played like a young Sig James. For the Zebras, Graham Newsom played stellar.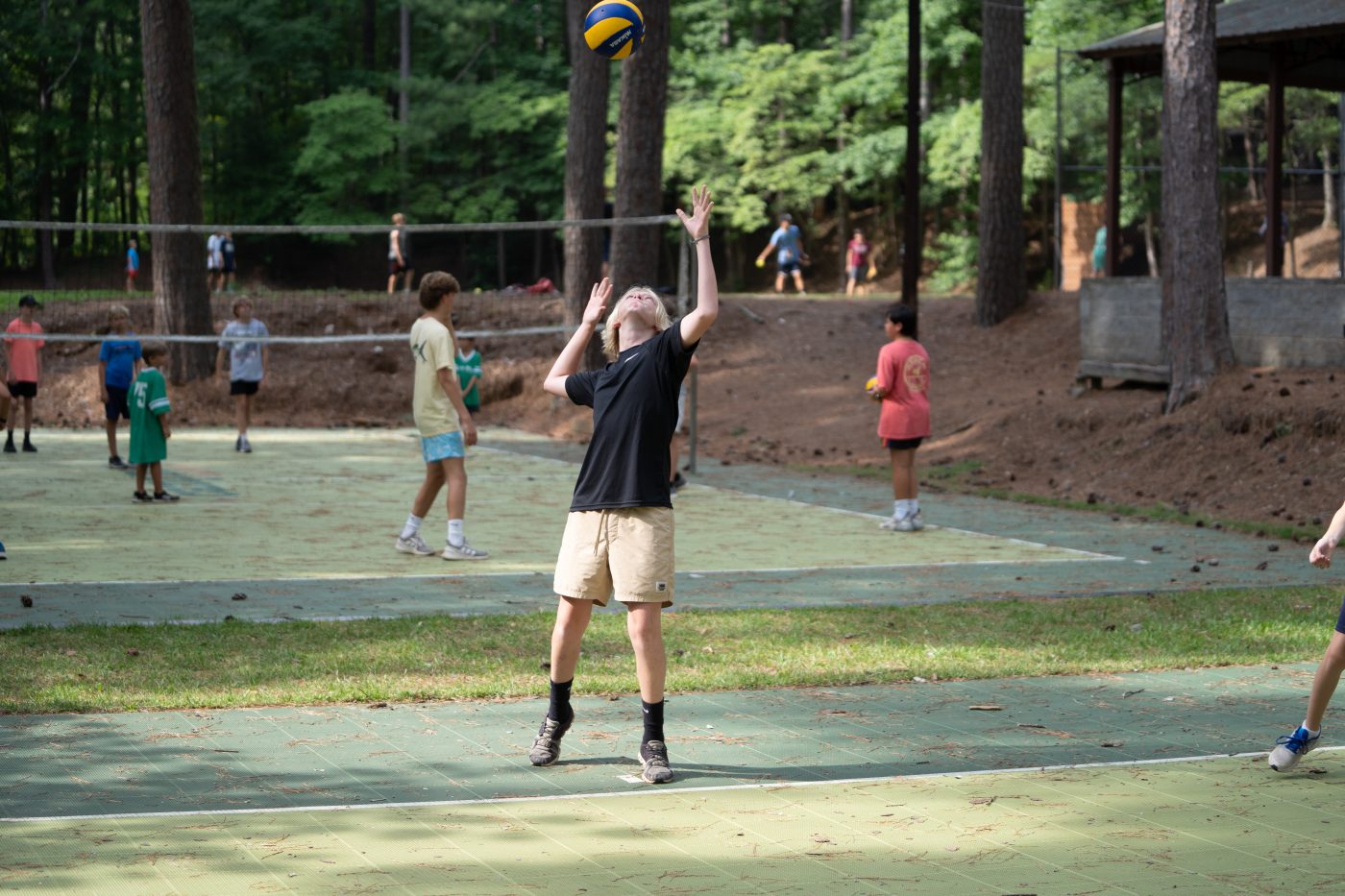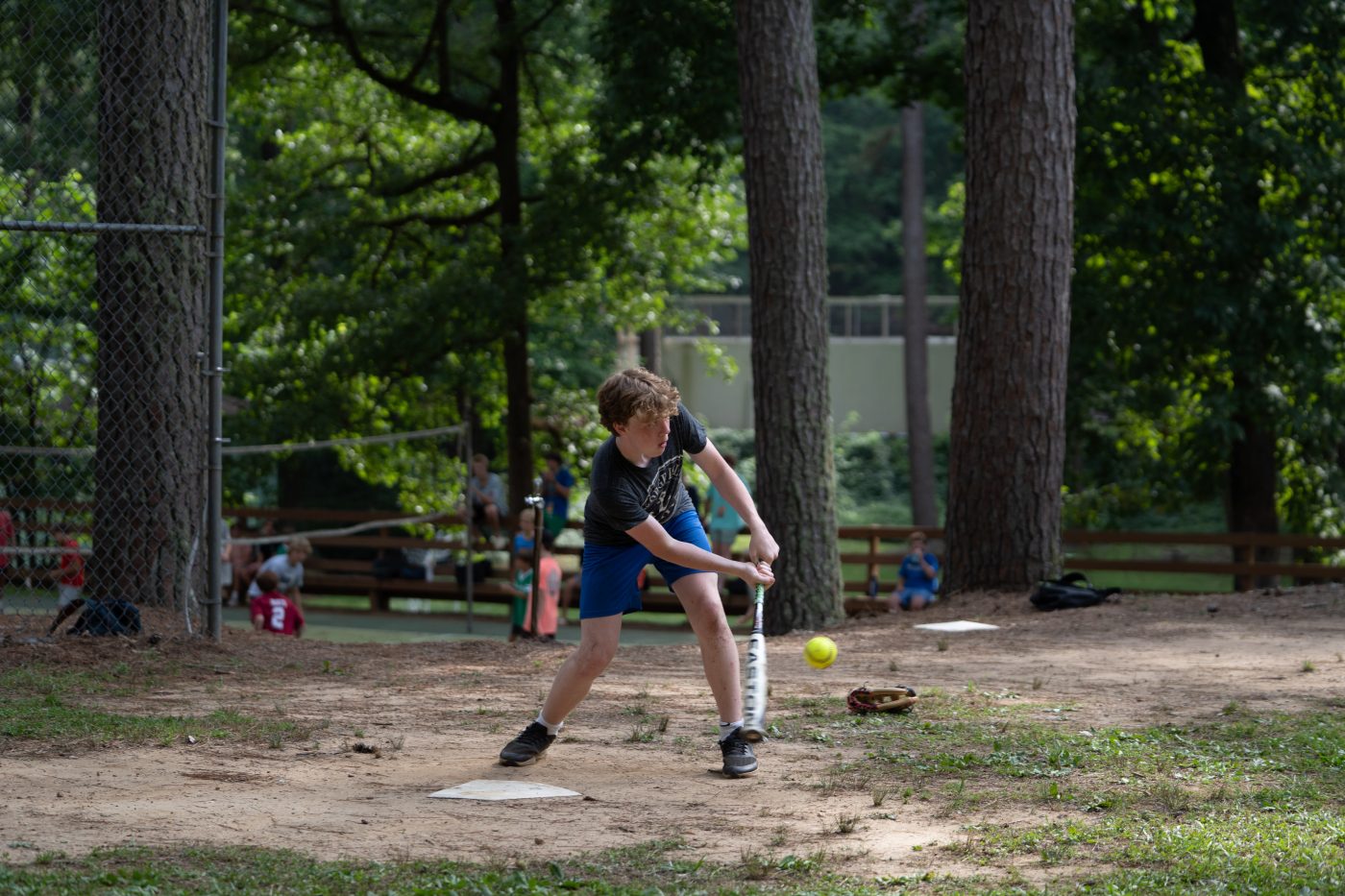 From the Dining Hall This morning, we had Honey Buns with Bacon, Eggs, Grits, Fresh Fruit, Yogurt, and Assorted Cereal. For lunch, we had, we had Taco Salad with Lettuce, Tomato, Cheese, Sour Cream, and Salsa. For Dessert, we had Oatmeal Raisin Cookies. And to end the day, we had Fried Fish and Pizza Sticks with Seasoned Fries, Hushpuppies, Cole Slaw, and a Salad Bar. For Dessert, we had Cake.
Vespers
Mac Schoenvogel and James Mitchell gave our message tonight.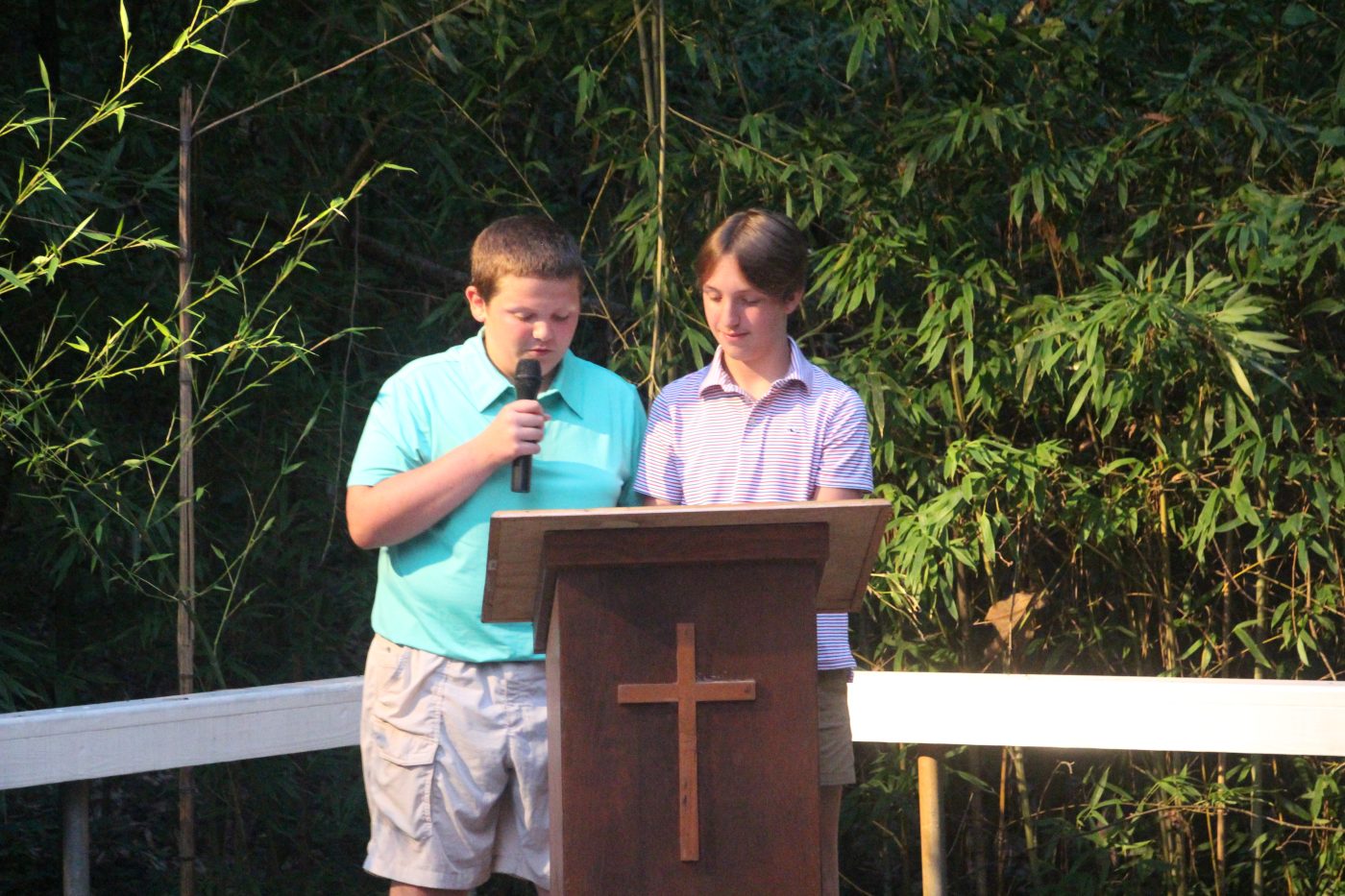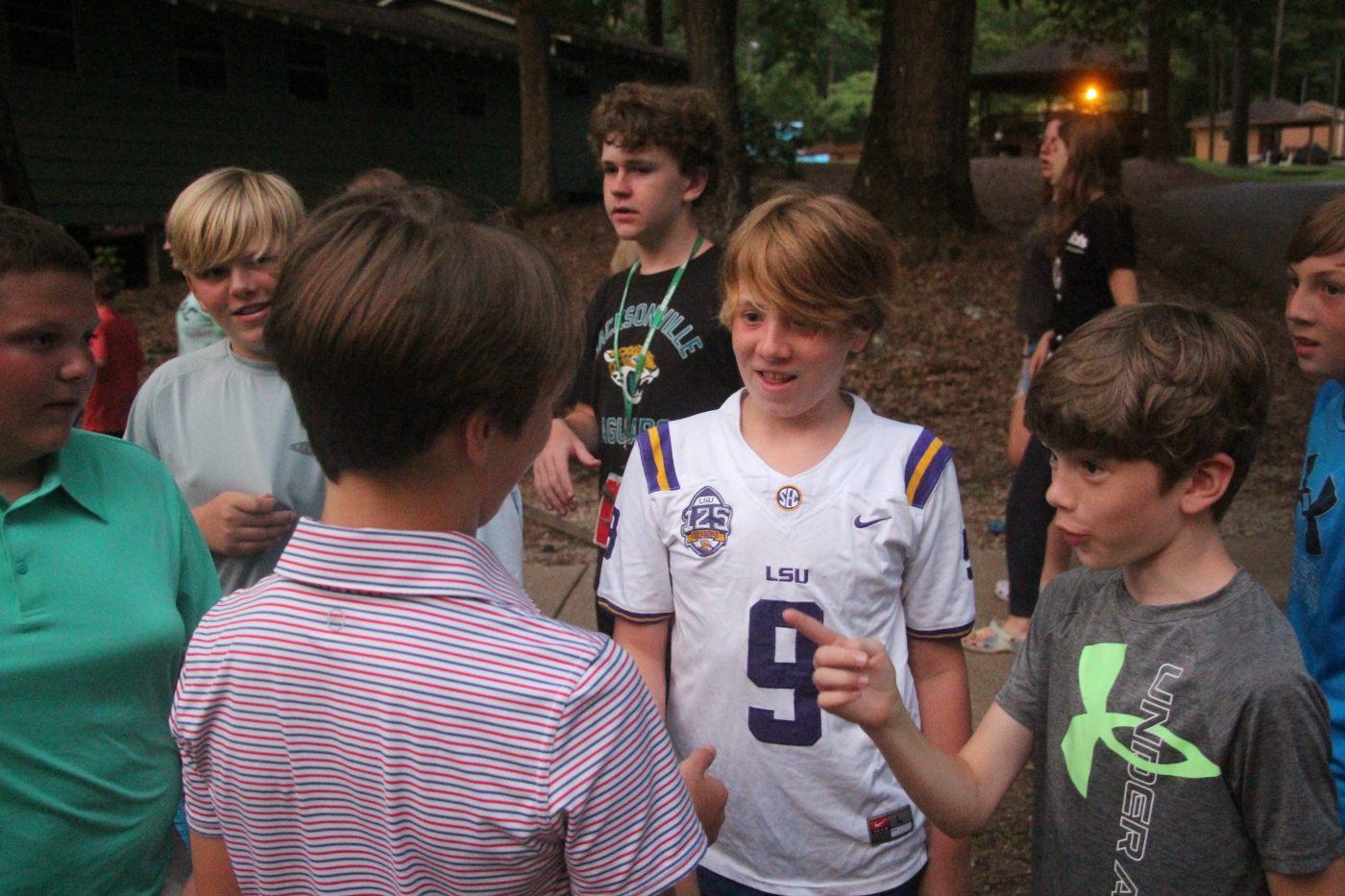 Tonight for Night Rec...
We had Rec Hall!