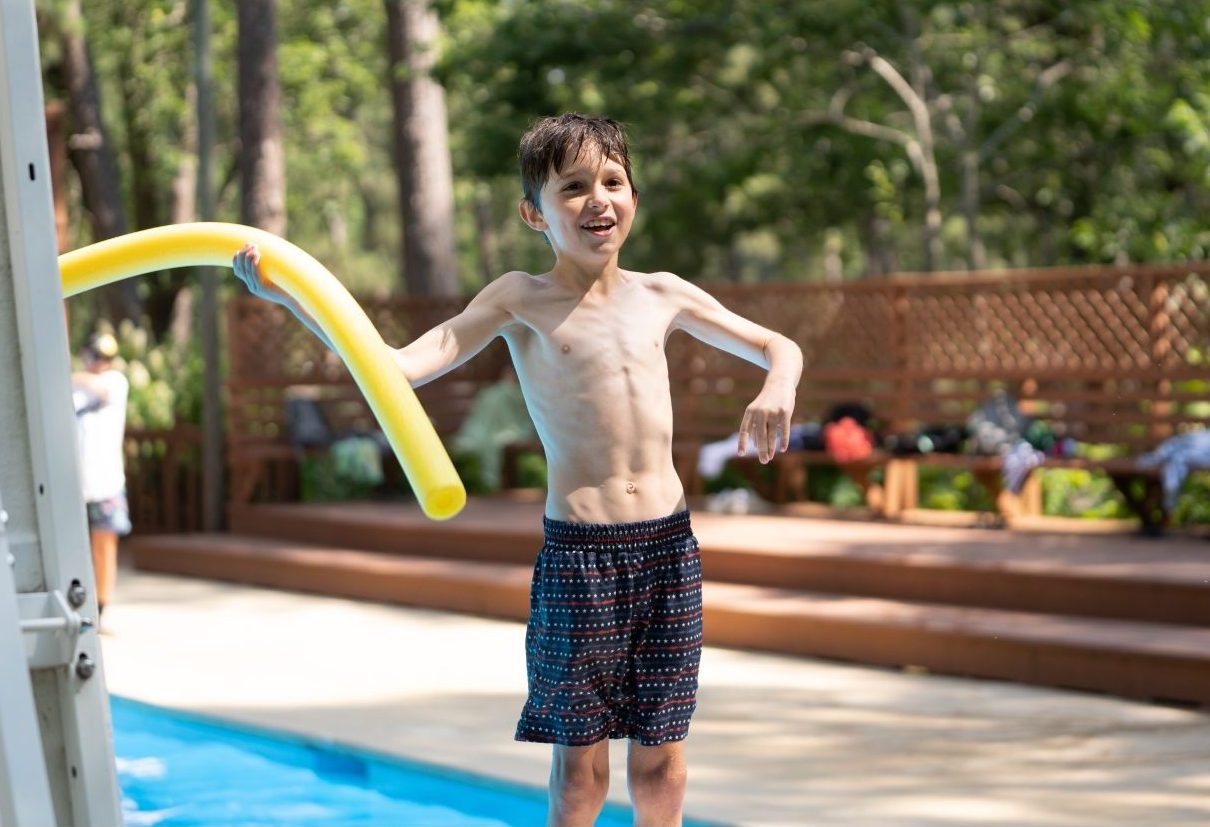 Morning Activities
Team Sports
Today at Team Sports, the boys showed off their athletic abilities in an intense day of Capture the Chicken! In 1st period, the Blue Team won 2-1. In 2nd period, the Red team won.
Today's winner of the "winna winna chicken dinna" was Beau Eades!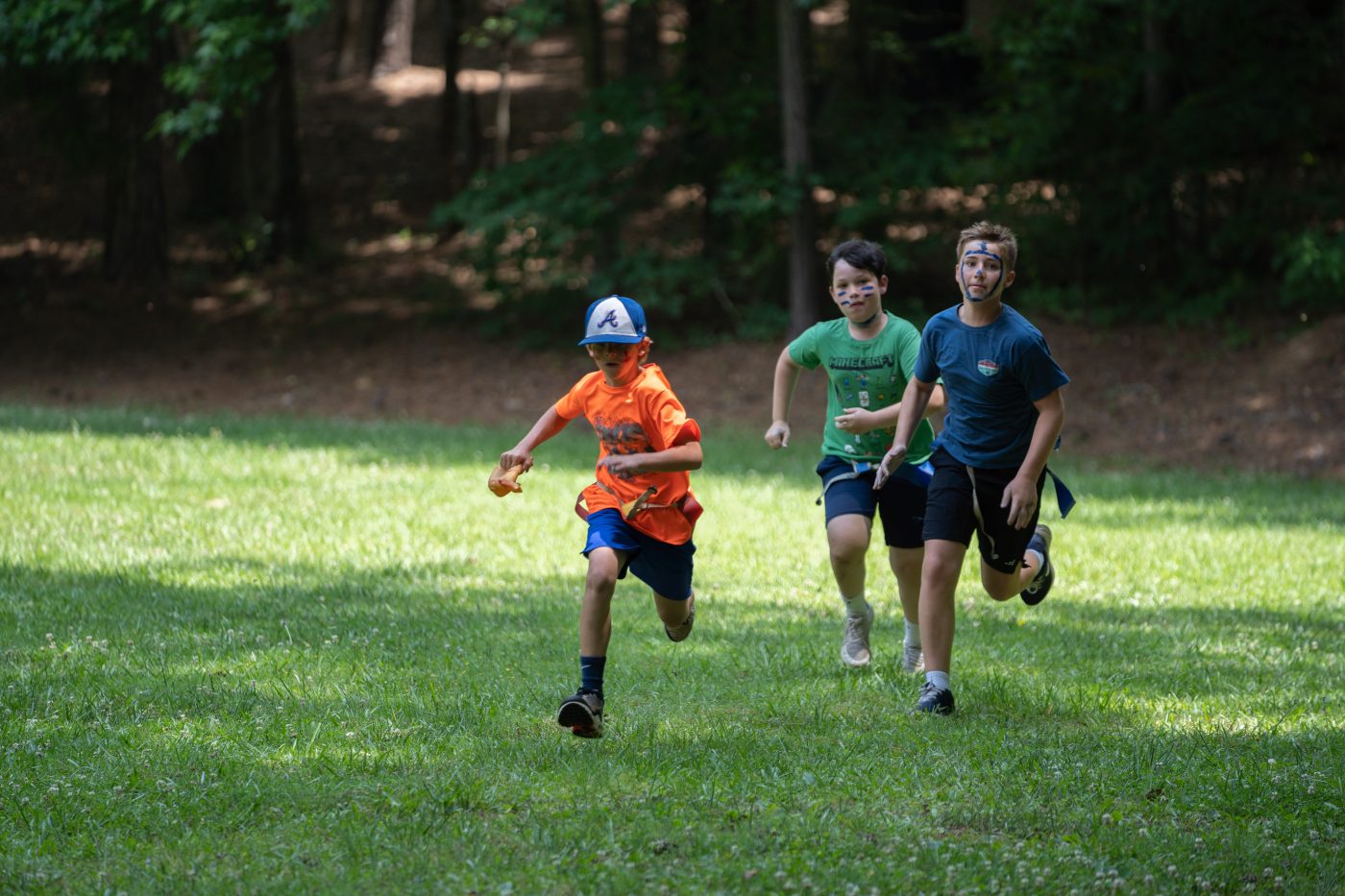 Swimming
Today at Swimming, the boys showed off their skills in a Funny Dive Competition. In B-2, James Garrett won and from B-1, Luke Woodward won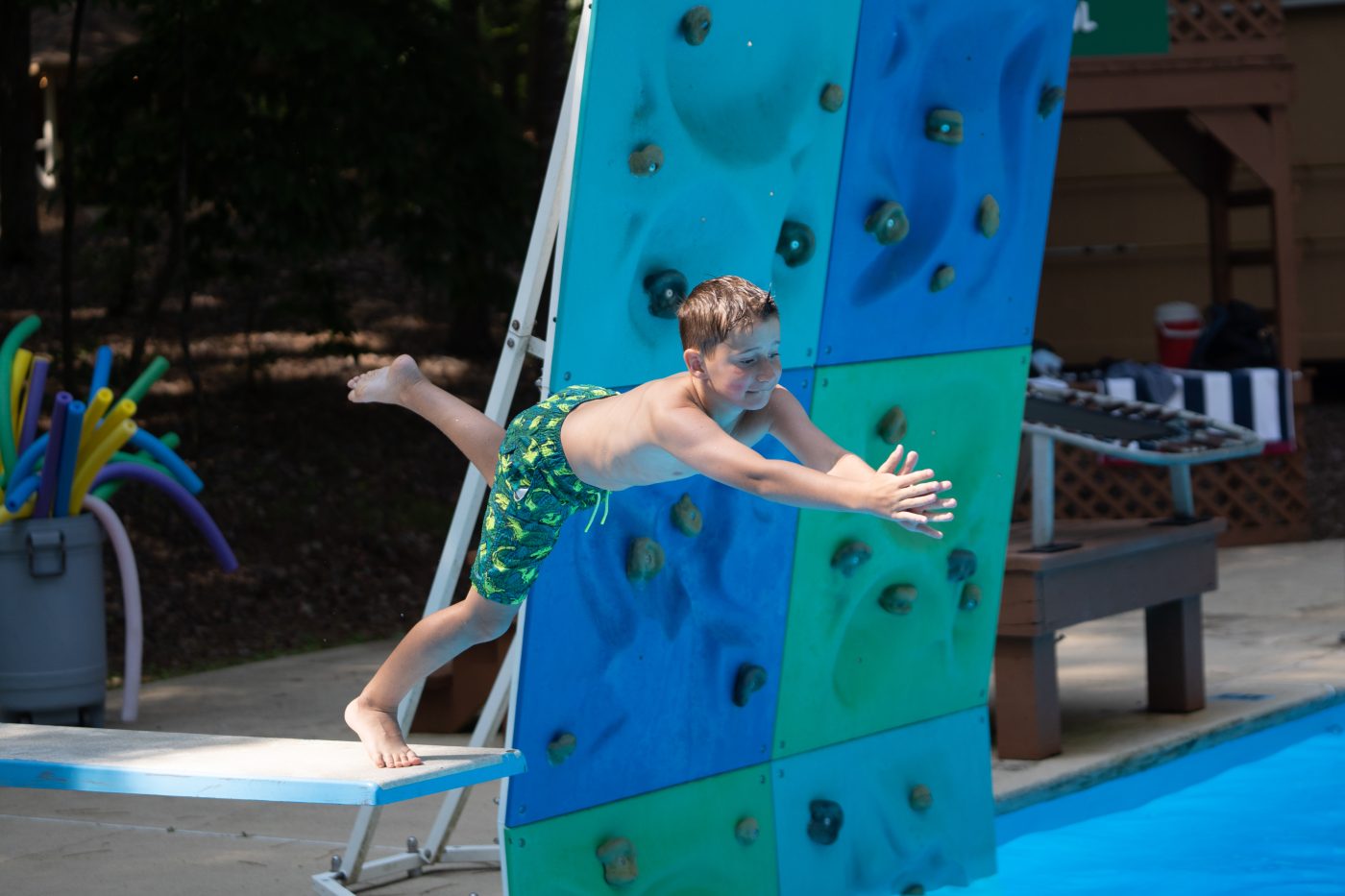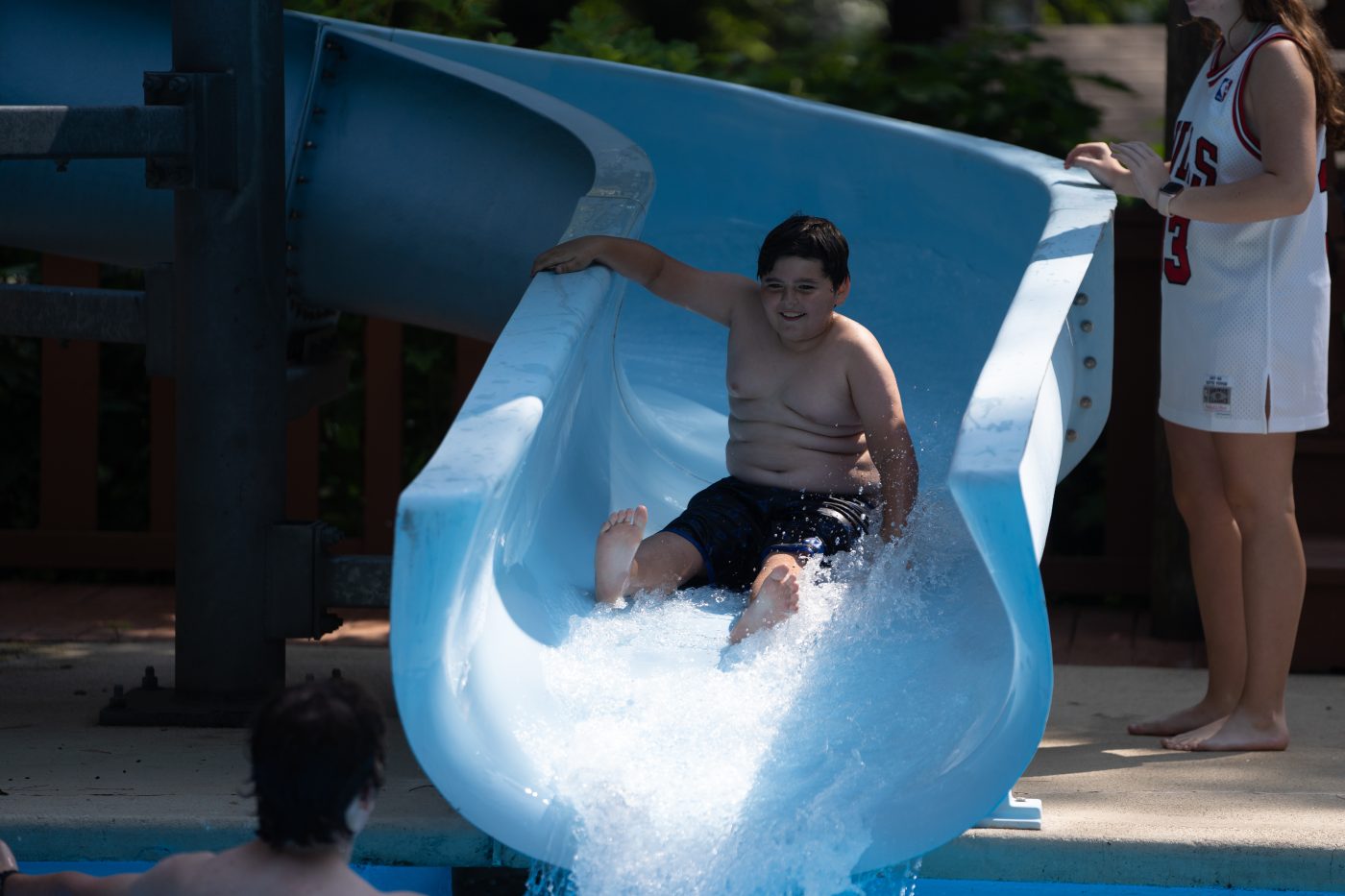 Electives
Bucking Bull
Today the great G-5 Cowgirls came down to the Bucking Bull for a Longest Rider Competition. In 3rd place was Cella Perullo with a time of 1 minute and 6.3 seconds. In 2nd place was Ann Colin Beevers with a time of 1 minute and 8.3 seconds. In 1st place was Annie Carroll with a whopping 1 minute and 11 seconds!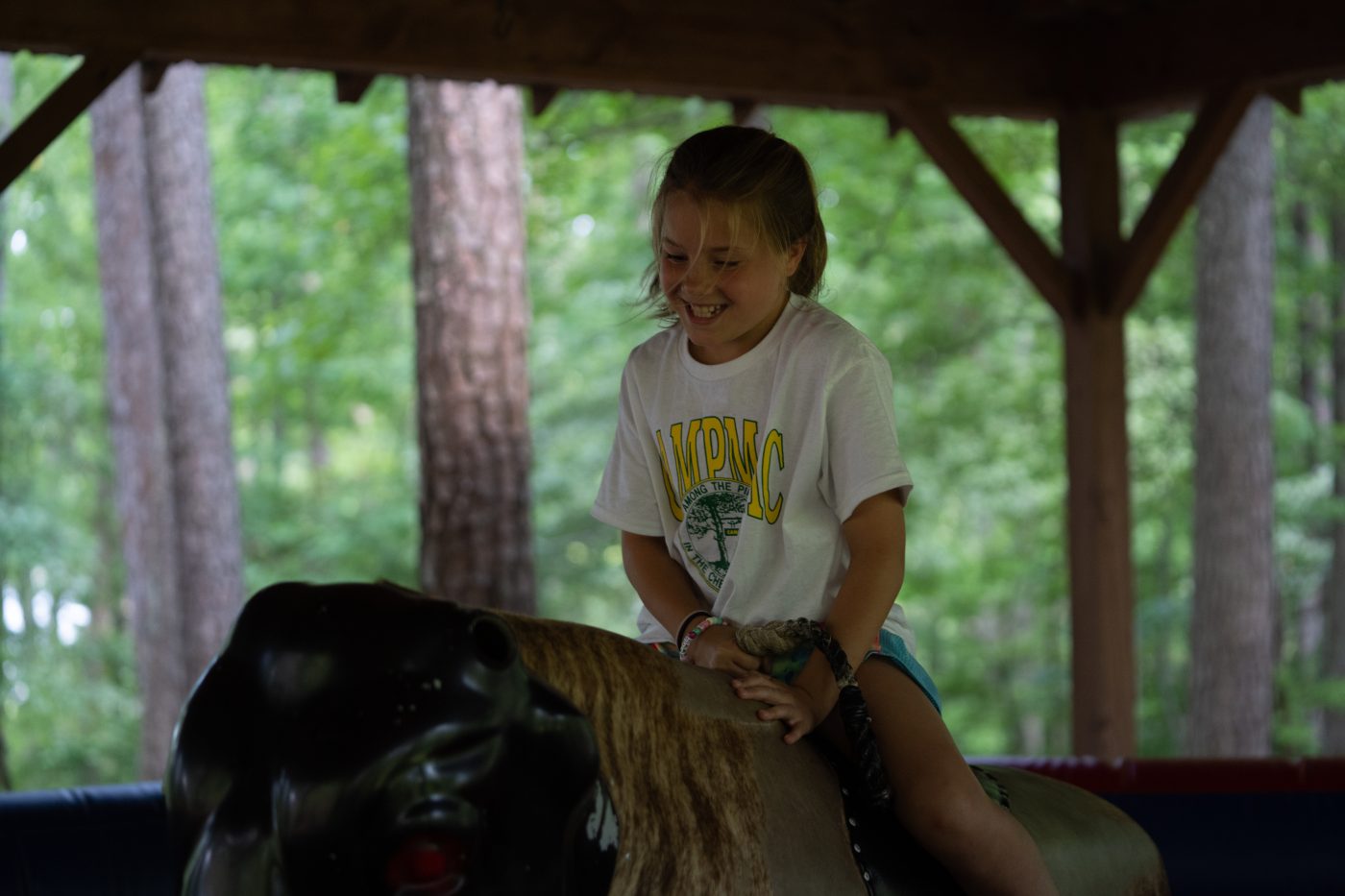 From the Dining Hall This morning, we had Sausage, Eggs, Pancakes, Toast, and Assorted Cereals. For lunch, we had Taco Salad with Tortilla Chips, Lettuce, Tomato, Cheese, Sour Cream, and Salsa. For dessert, we had Chocolate Cake. And to end the day, we had Chicken Alfredo with Garlic Bread and a Salad Bar.
Vespers
Our Camp Director, Allen McBride, gave our message tonight. Daily Bible Reading Ribbons were also awarded to campers who read their bible every night while they were at camp.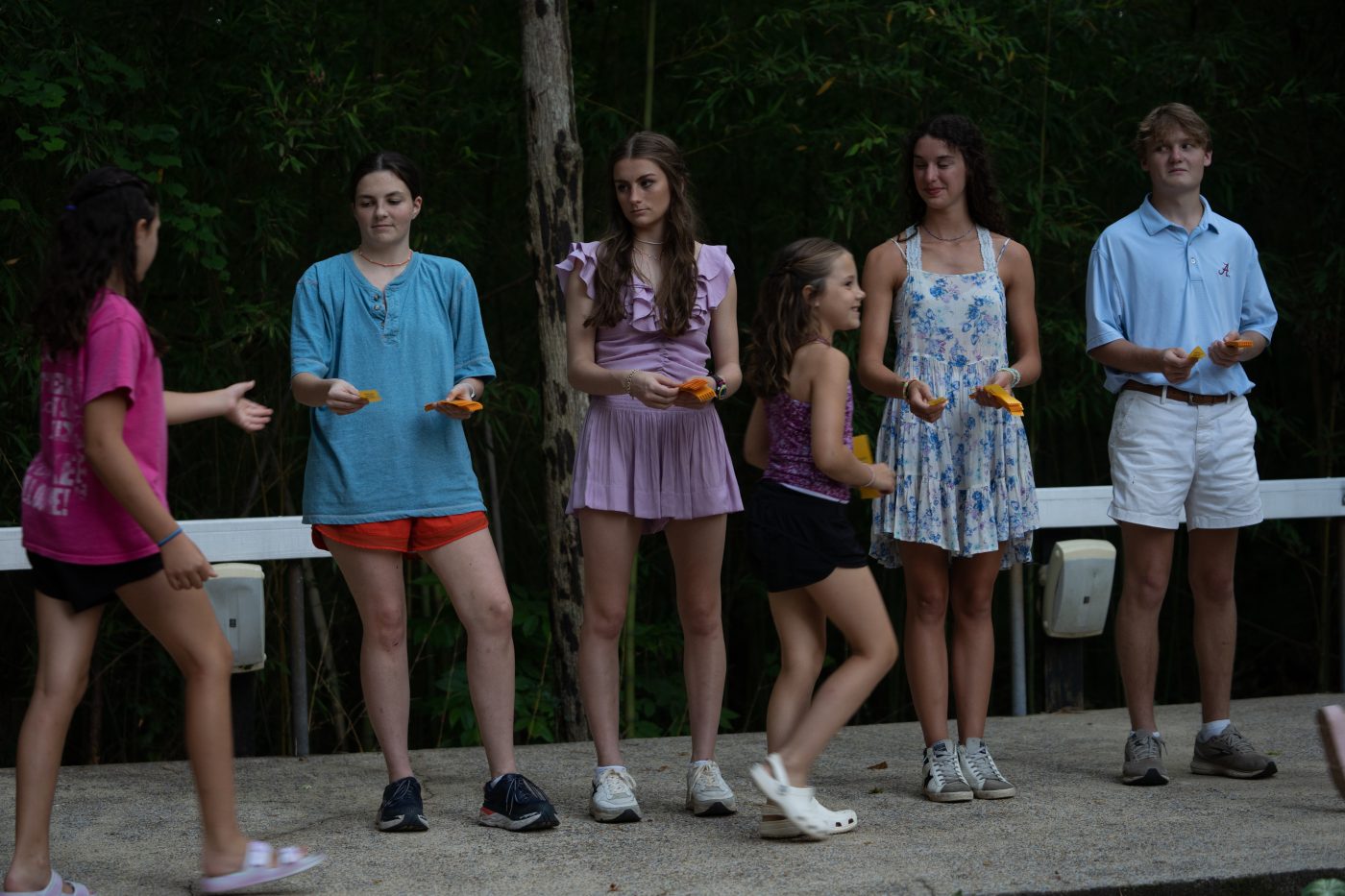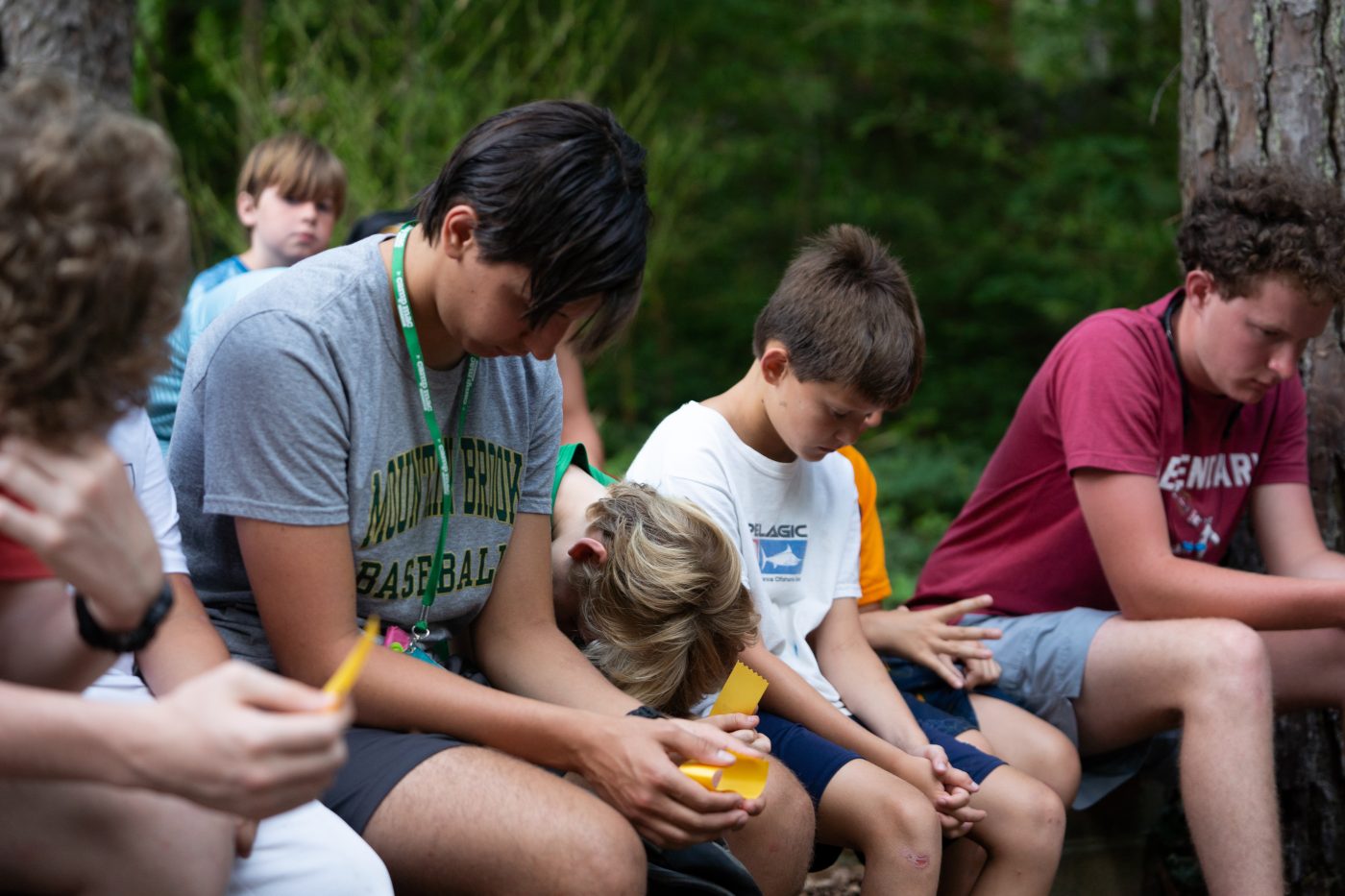 Tonight for Night Rec...
We had Party Night!