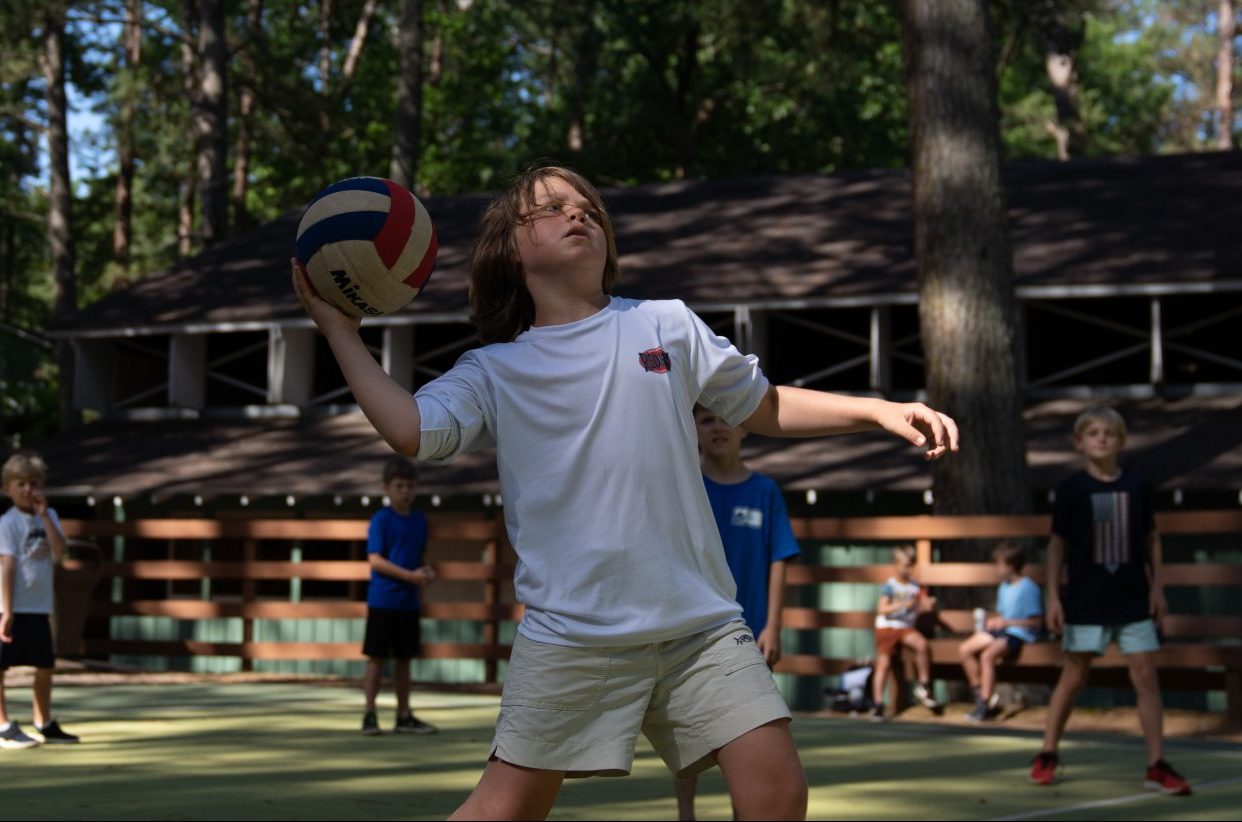 Morning Activities
Swimming
Today at swimming, B-2 won the Ping Pong Relay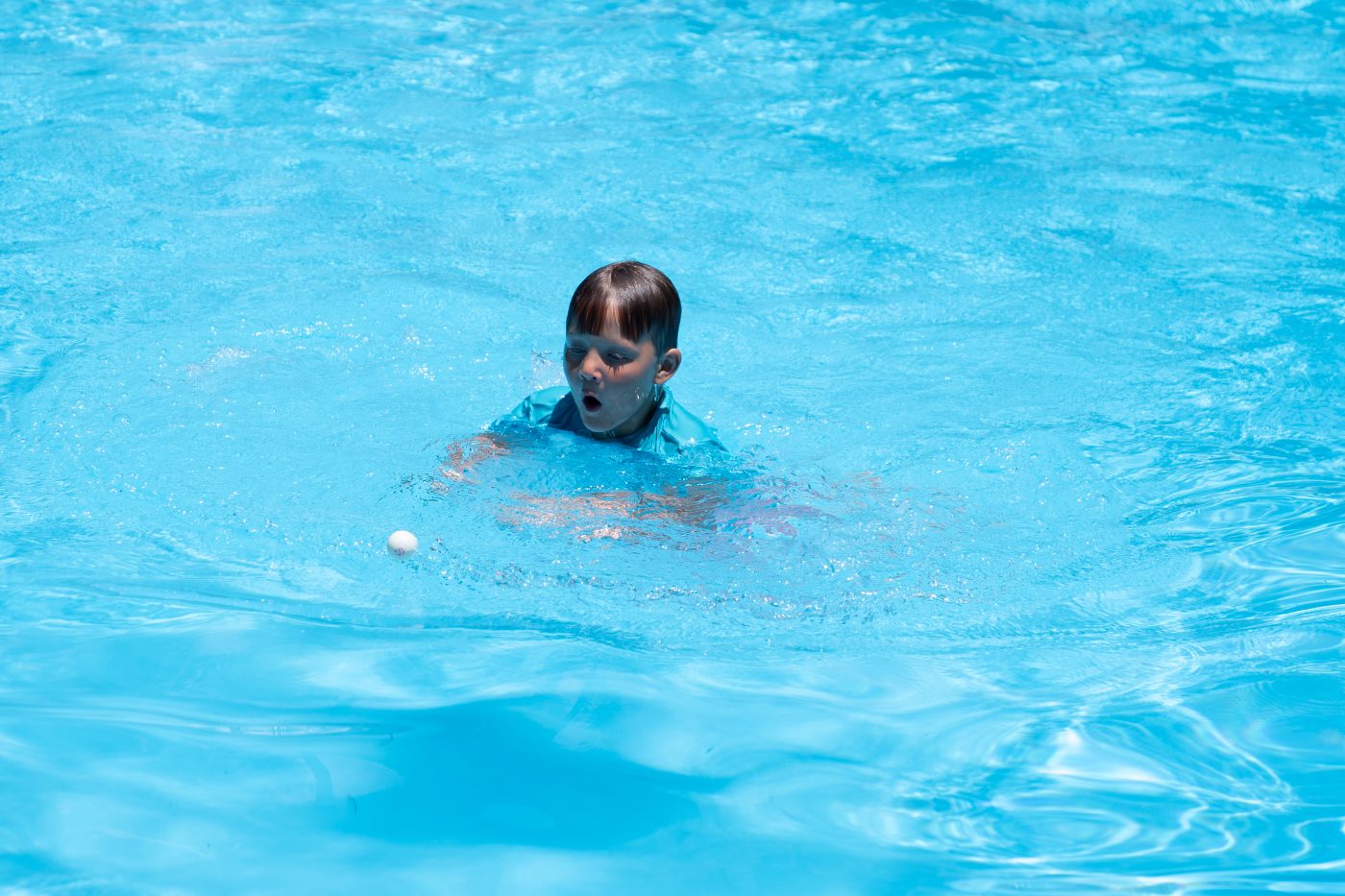 Riflery
Reese Conner shot a perfect bullseye!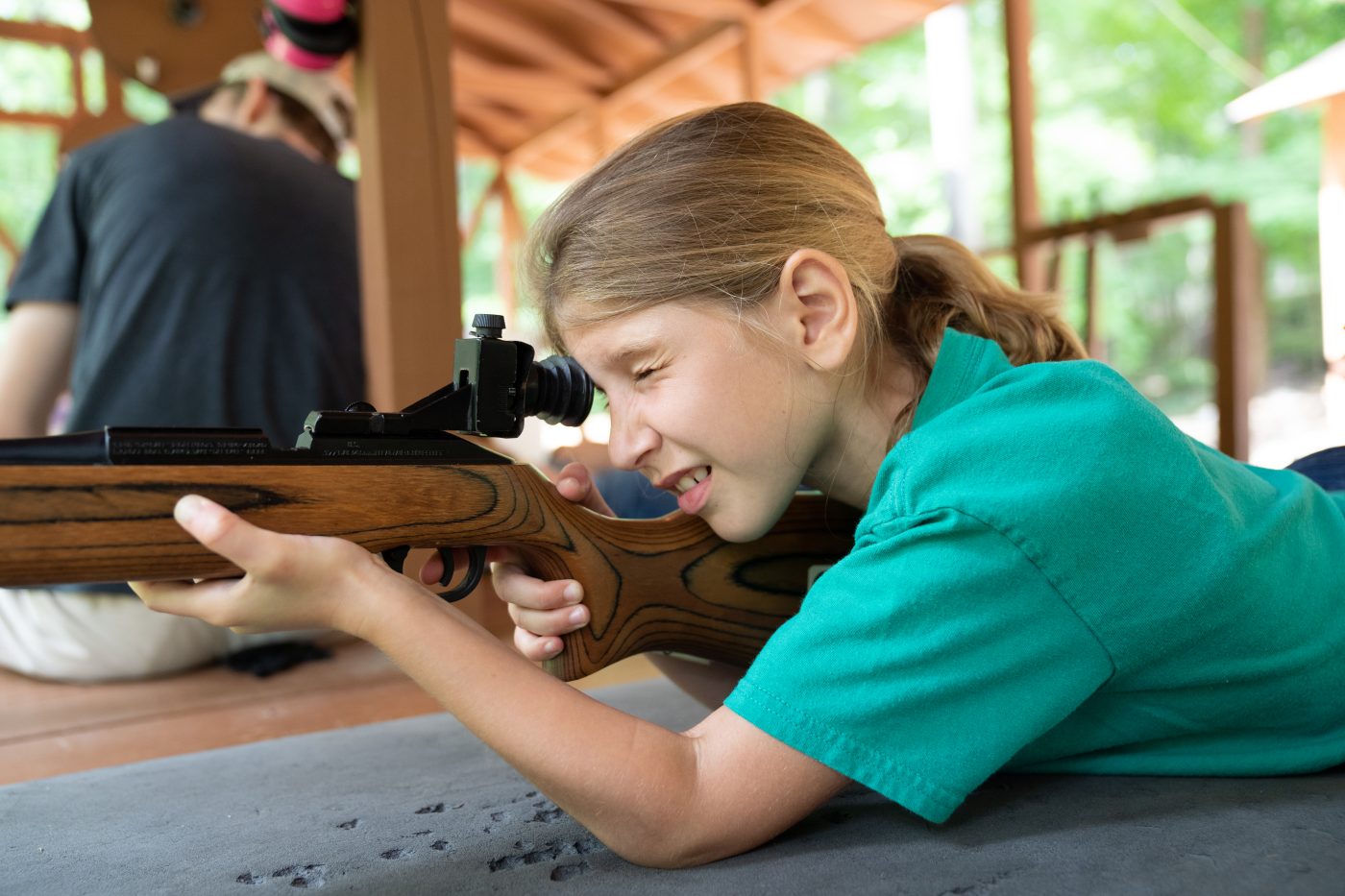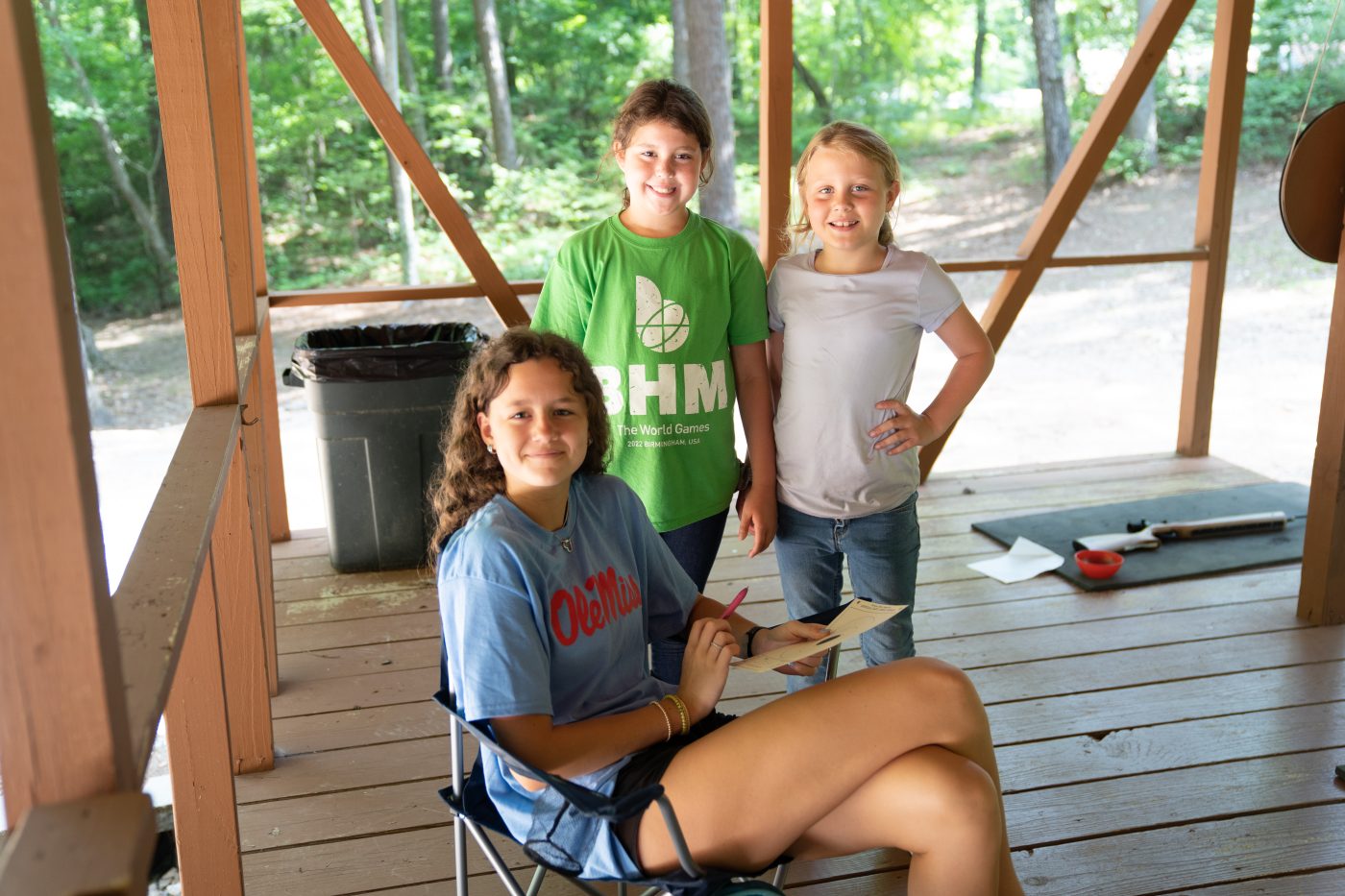 Fun and Games
Today the boys came down to Fun and Games and the winner of the "ratta-tatta-ratta-tatta win a big ole cowboy hatta" was Noah Miller.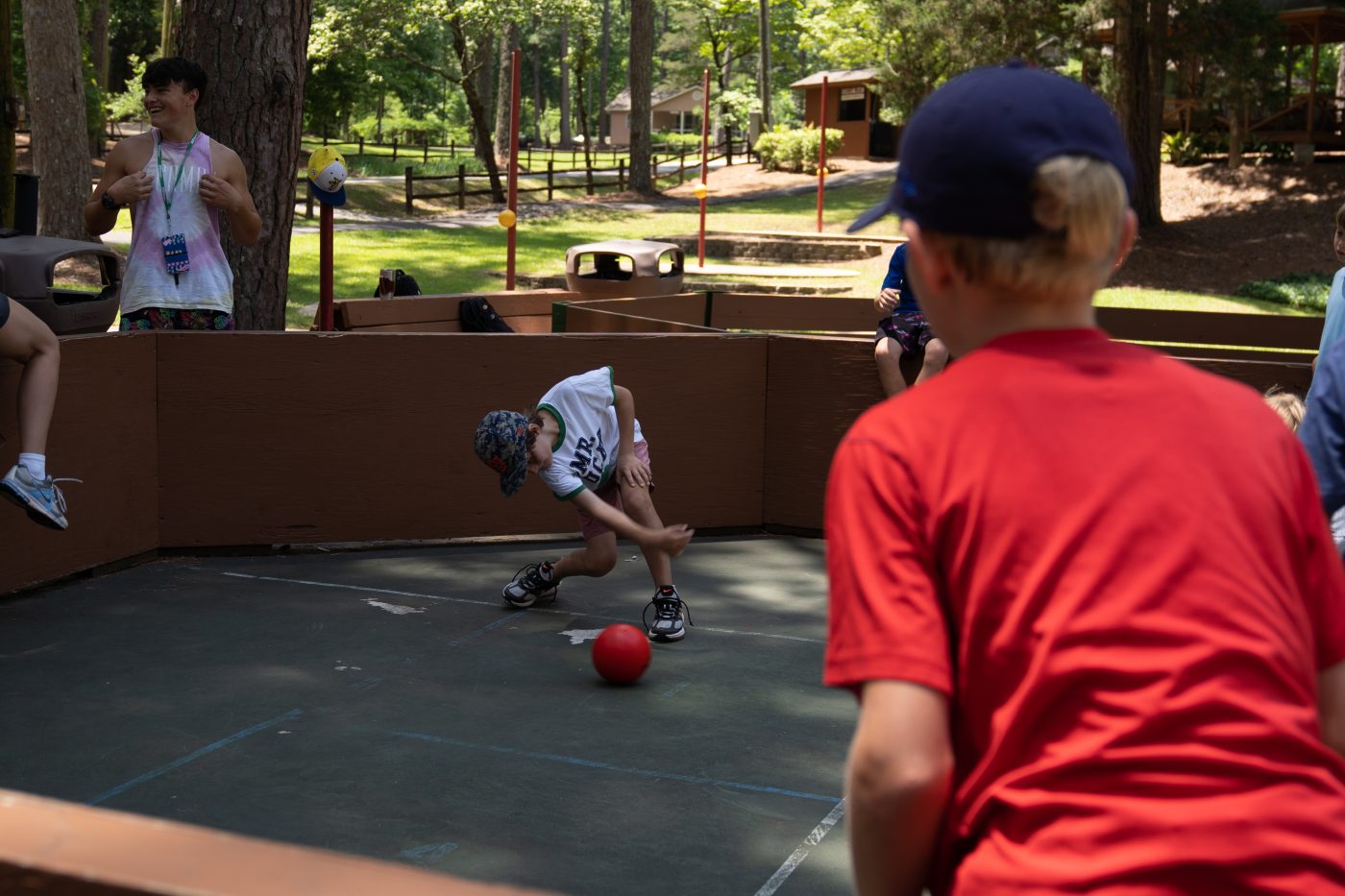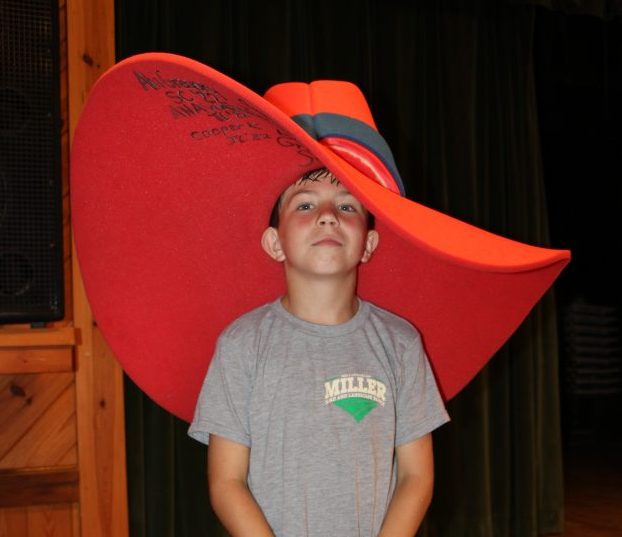 Team Sports
Today at team sports the boys played Newcomb and Cale and Will's teams fought all the way to 30 points with Cale's team pulling the dub! The winner of the "winna winna chicken dinna" was Caise Barber.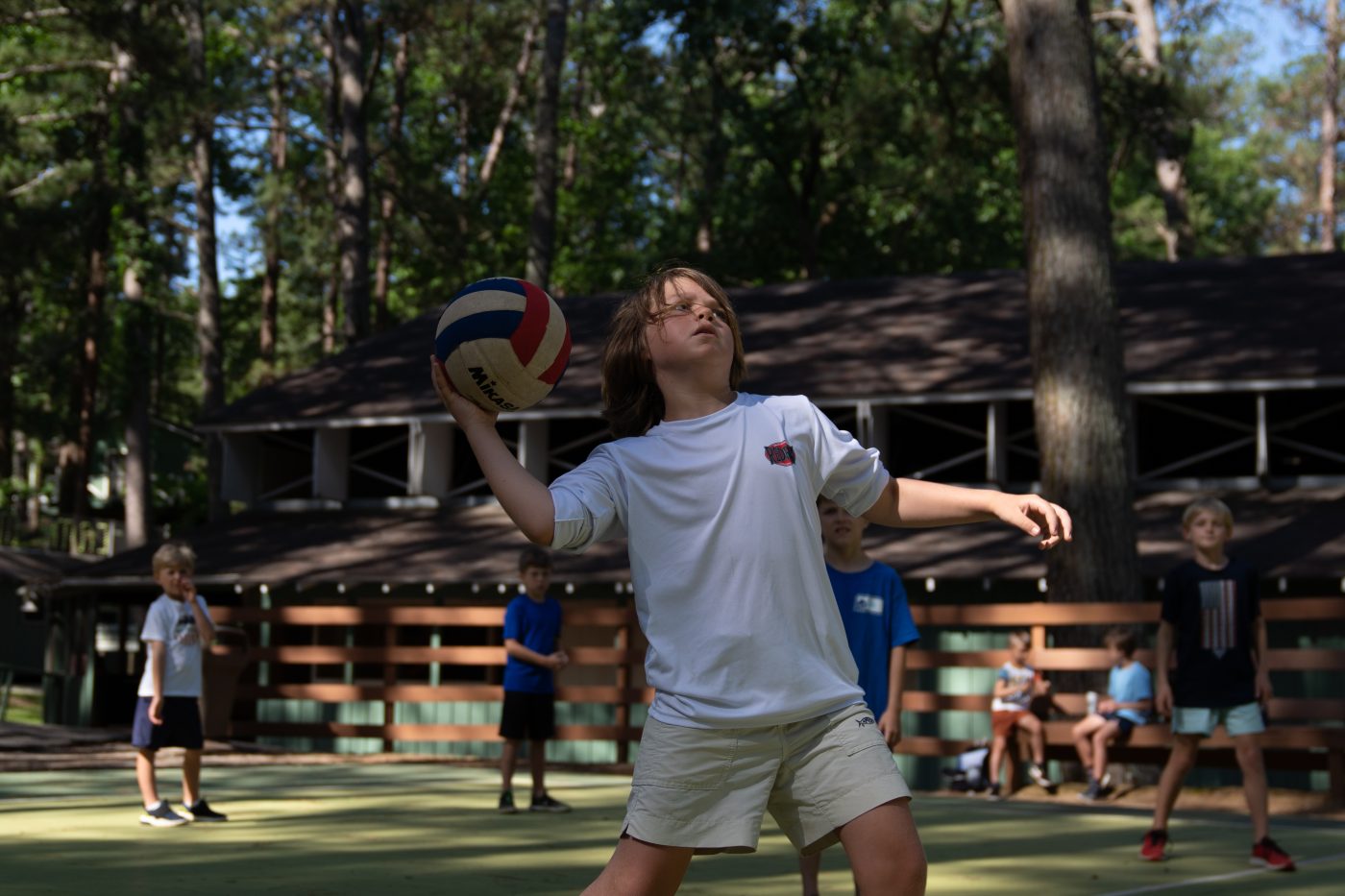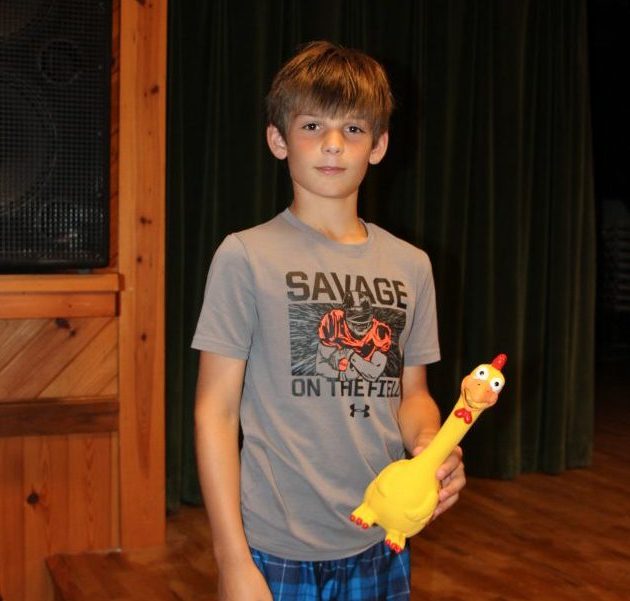 League Games
This afternoon, the boys came down to Swamp 1 and Swamp 2.

On Field 1 (aka Swamp 1), the McBallers griddied on the Jaguars, winning 7-4. From the McBallers, Patrick Jell played like a young Greek Freak. From the Jaguars, Jax Bloodworth had hands like Odell Beckham Jr.

On Field 2 (aka Swamp 2), Fielder's Fighting Fish outlasted the Boon Squad 7-3. From the Fighting Fish, Wilkes Garner was the #1 Bubble Guppie. From the Squad, Marshall Long played like a whole squad by himself.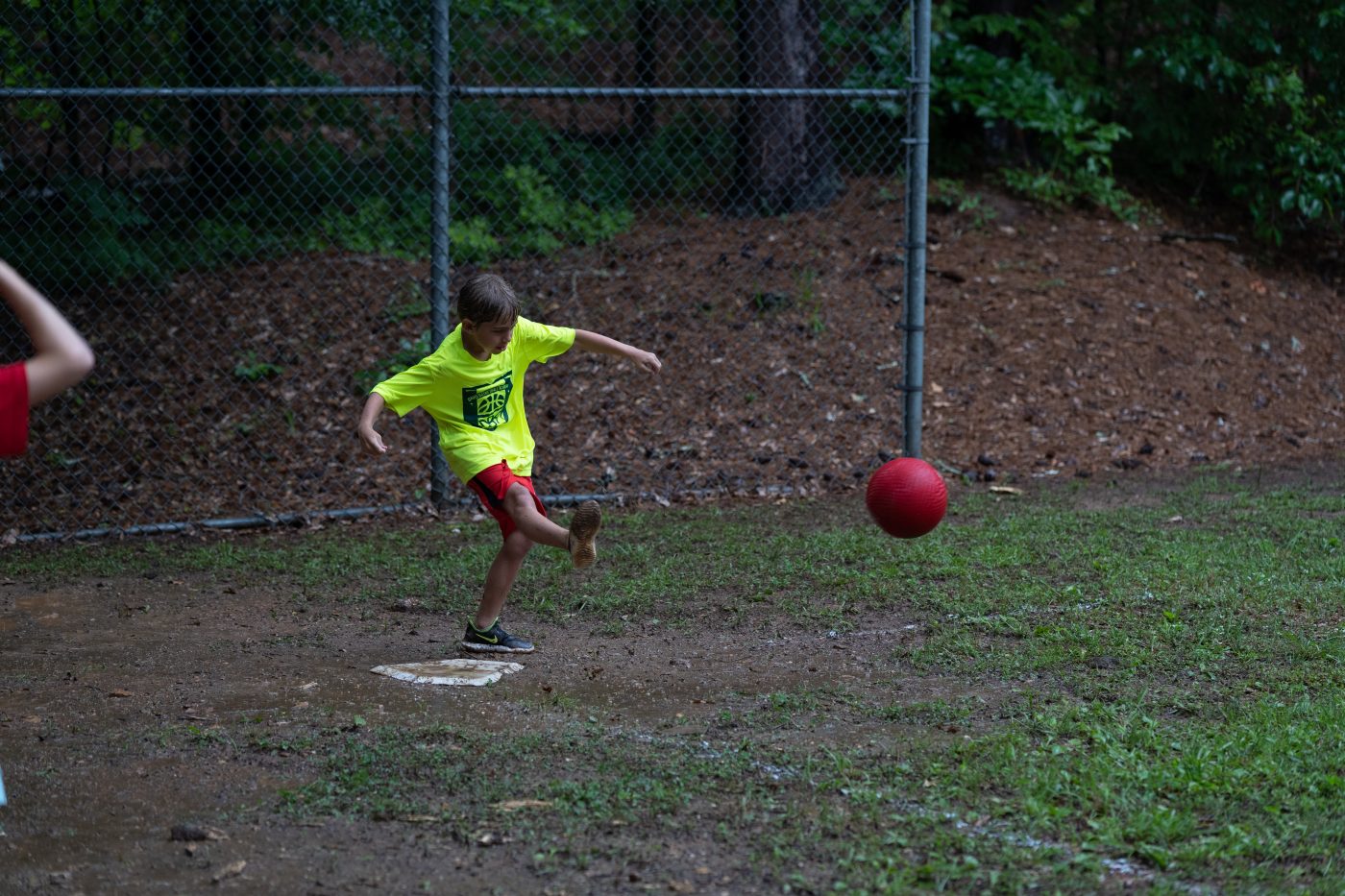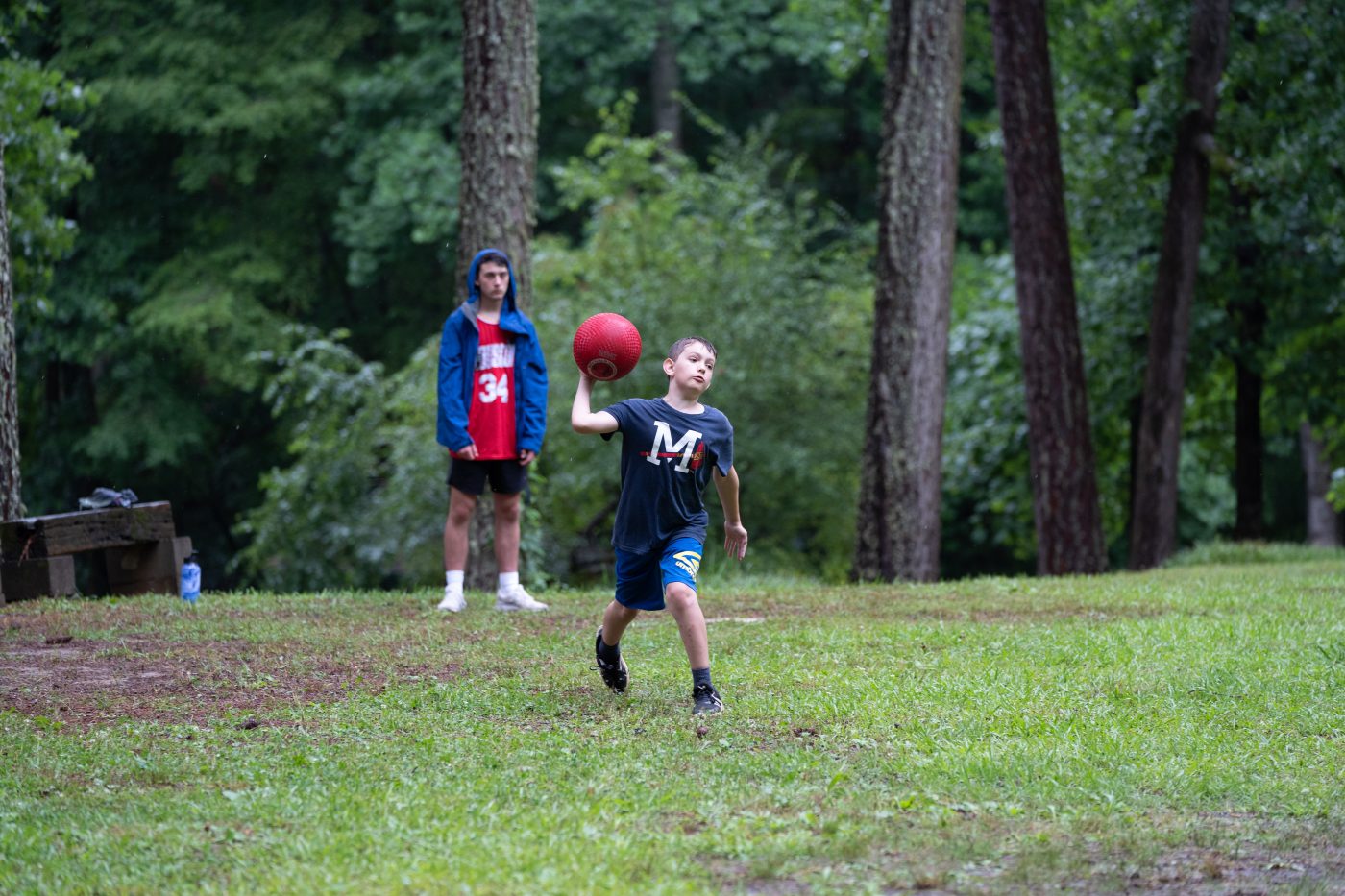 Cabin Time
Fishing
At fishing today, Adelia Arnold caught a huge catfish!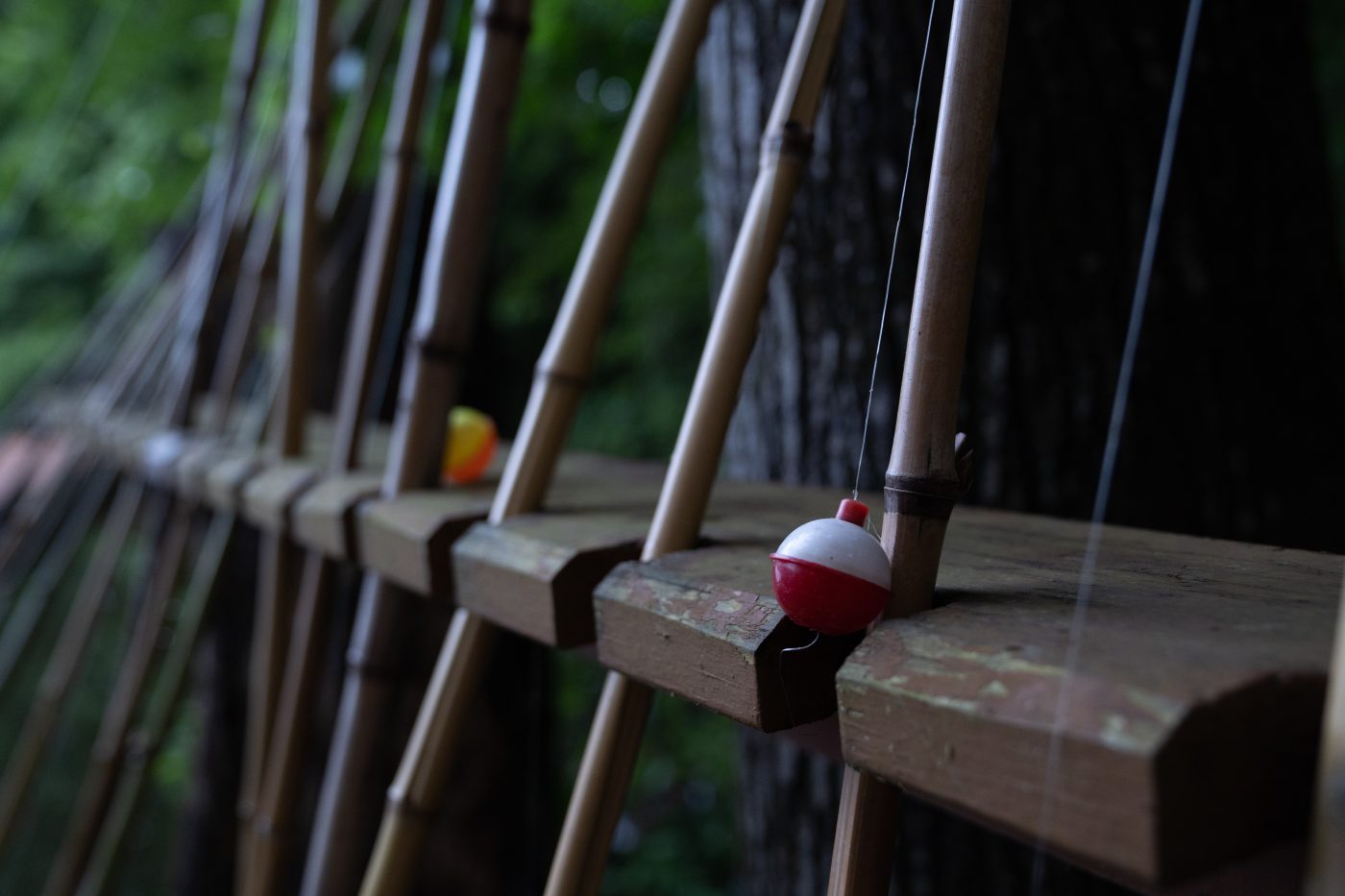 Electives
Tramps
Today at tramps, the boys had a high jump competition and the winner was Haig Lee.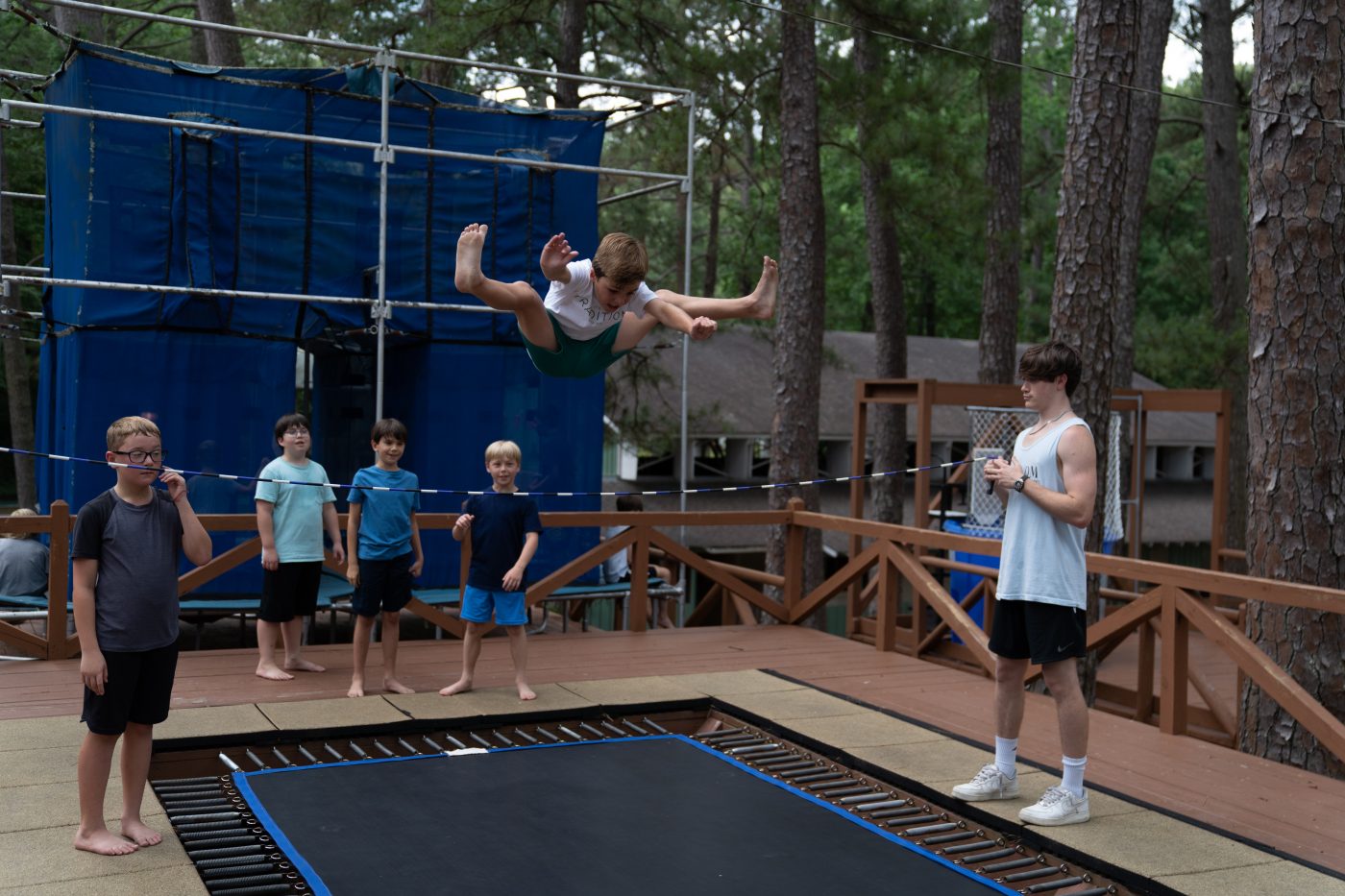 From the Dining Hall This morning, we had pancakes with eggs, sausage, and assorted cereals. For lunch, we had taco salad with chocolate chip cookies. And to end the day, we had hamburger steak with mashed potatoes, rice, and rolls.
Vespers
Megan Sumrall gave our message tonight.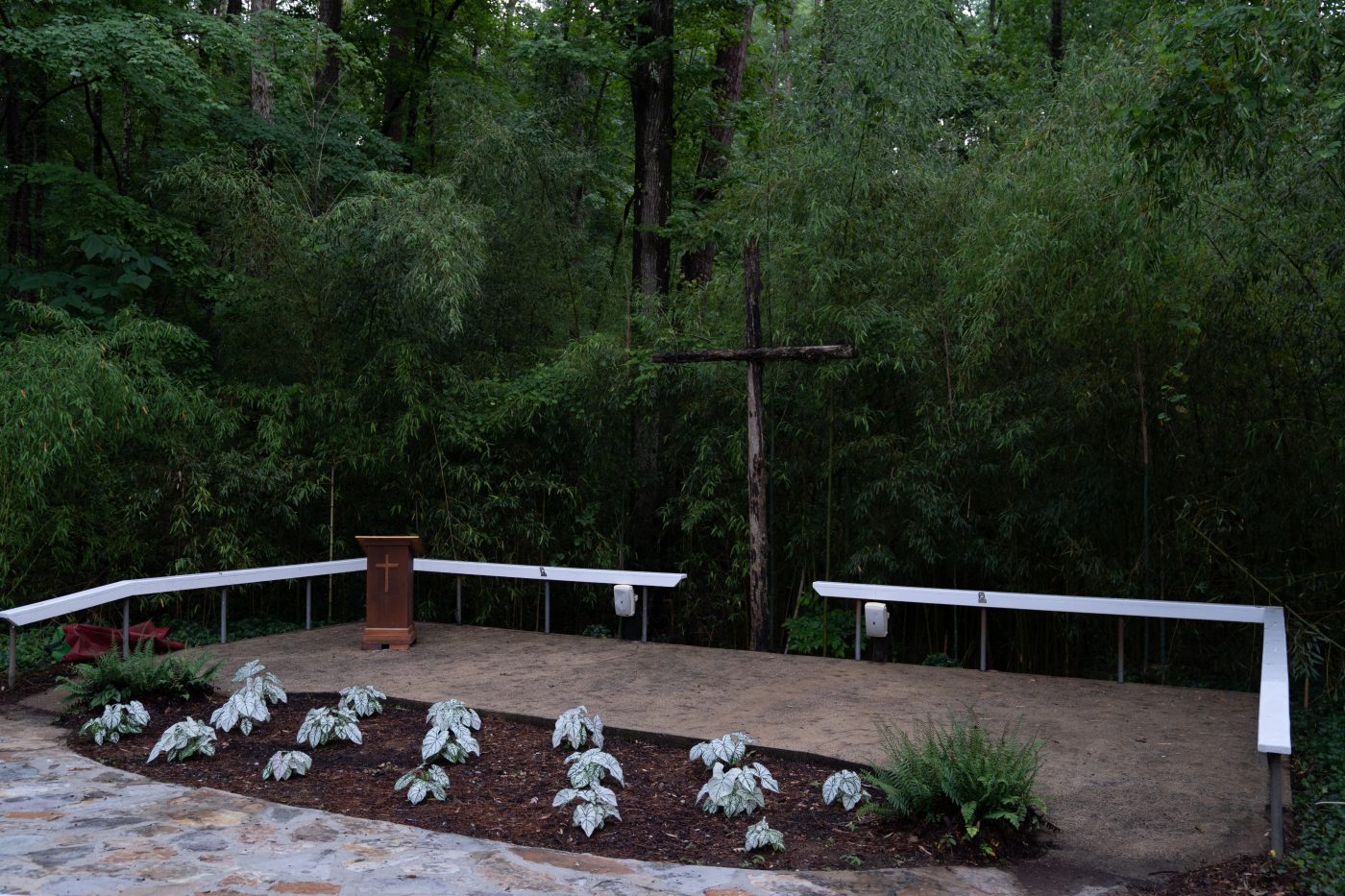 Tonight for Night Rec...
We had Tacky Night!