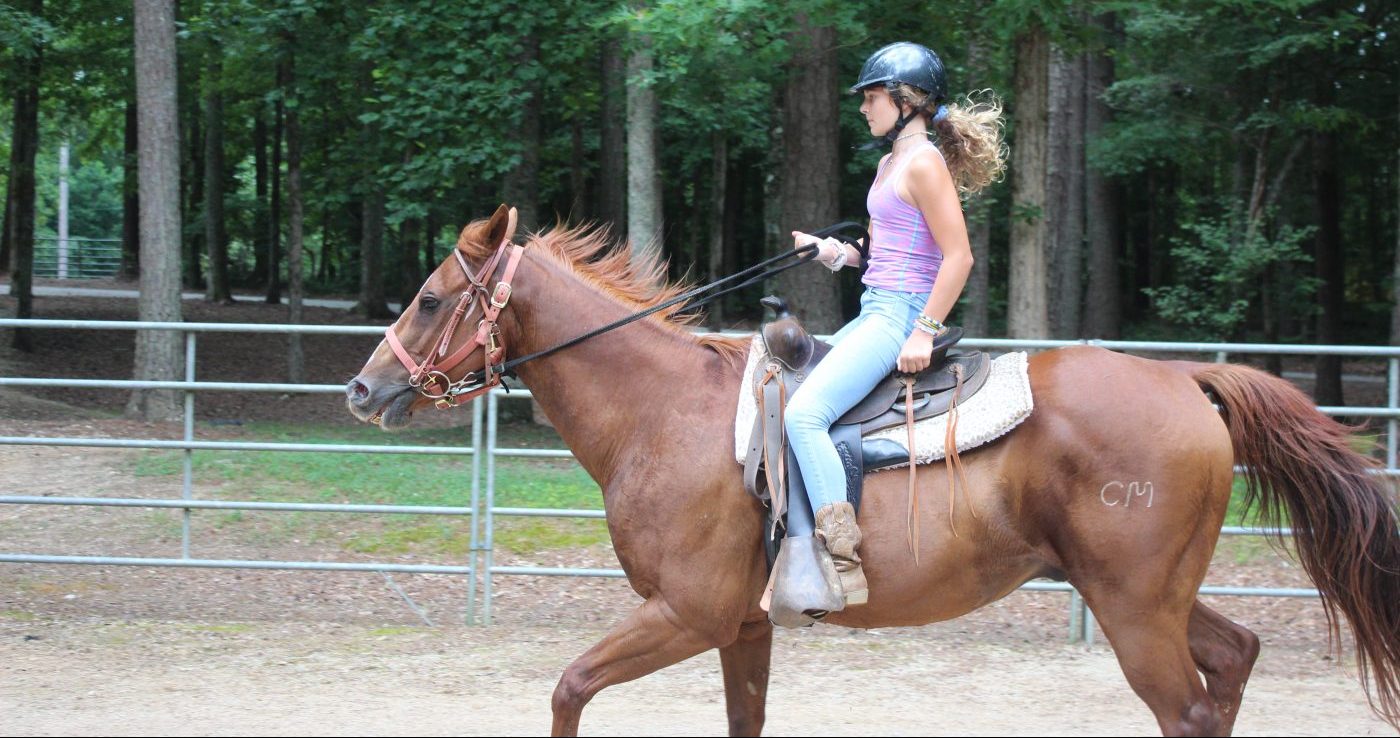 Morning Activities
Riflery
Today our top scores were,
Amelie Pazona - 35
Mary Fran Rigrish - 36
Hadley Harris - 37
Bella Spear - 37
Kate Huddle - 38
Anderson Long - 39
We had a few people pass off classes:
Mary Fran Rigrish passed off Marksman
Lucy Palmer passed off Pro-Marksman
Lauren Lee passed off Pro-Marksman
Gabriella Baldassari passed off Pro-Marksman
And Anderson Long passed off Long Pro-Marksman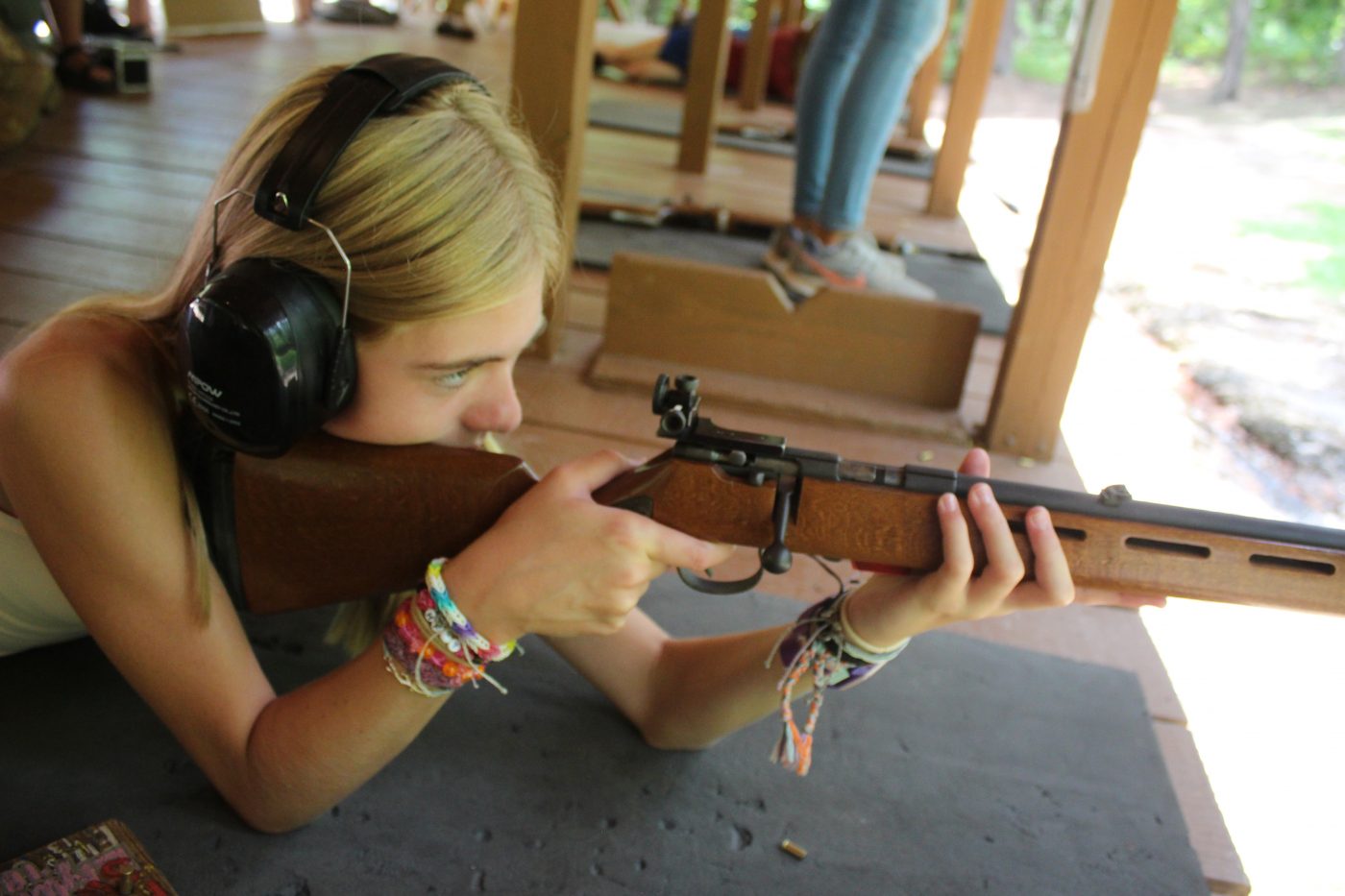 Skiing
Upper Lake Skiing:
Today at Upper Lake: The Empire Slolams Back, we had the boys pass off some classes.
Sam Cunningham passed off 1st class wakeboard
Robert Giordano passed off 2nd class wakeboarding
Brock Wallace passed off 1st class kneeboarding
Ian Baldassari passed off 2nd class skiing
Graham Ward passed off 3rd class kneeboarding
And Hampton Long passed off 3rd class wakeboarding.

Lower Lake Skiing:
Today at Lower Lake and The Dry Log,
Mack Delaney passed off 2nd class skiing
And Mason Lark was our first time skier!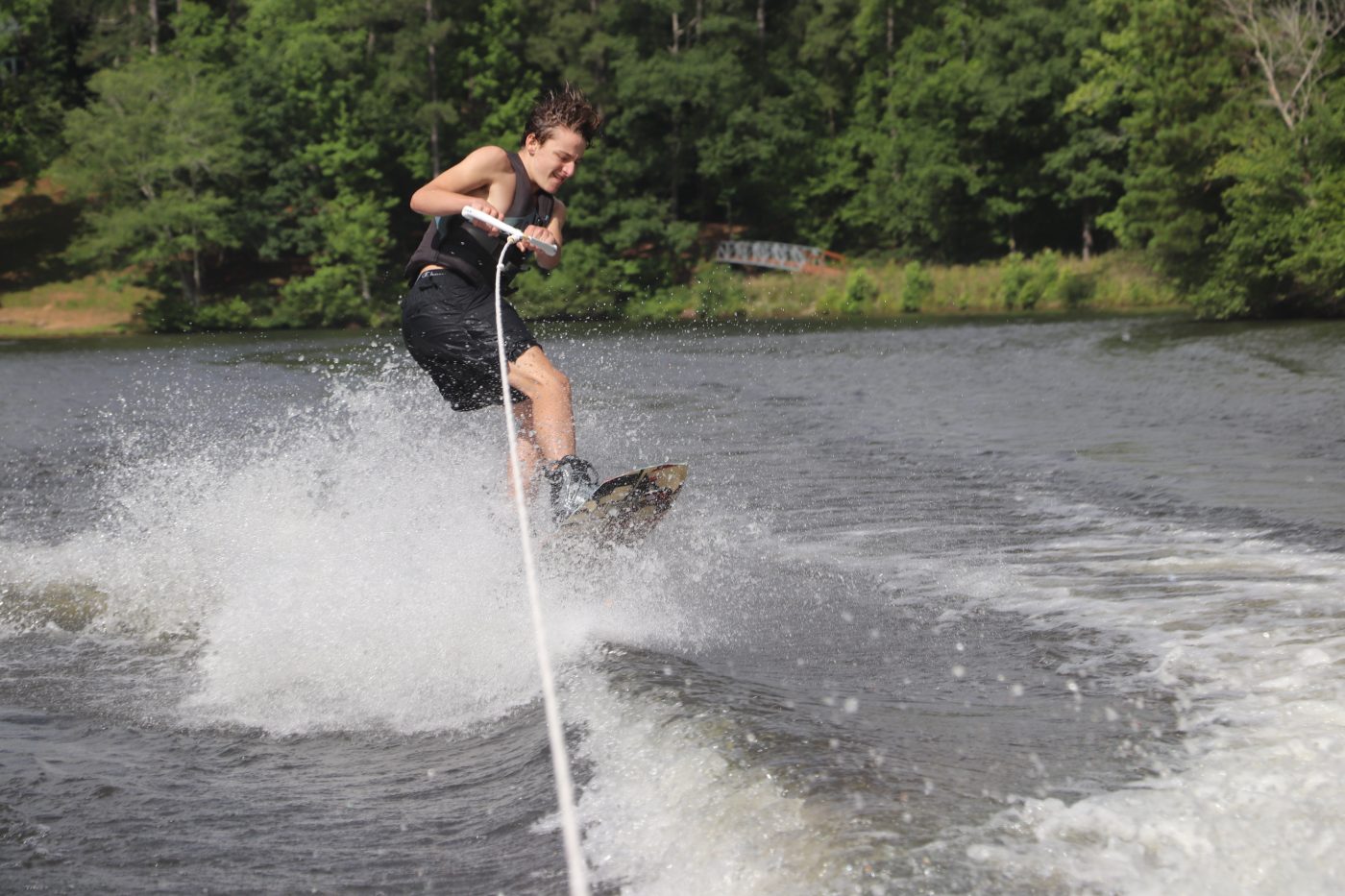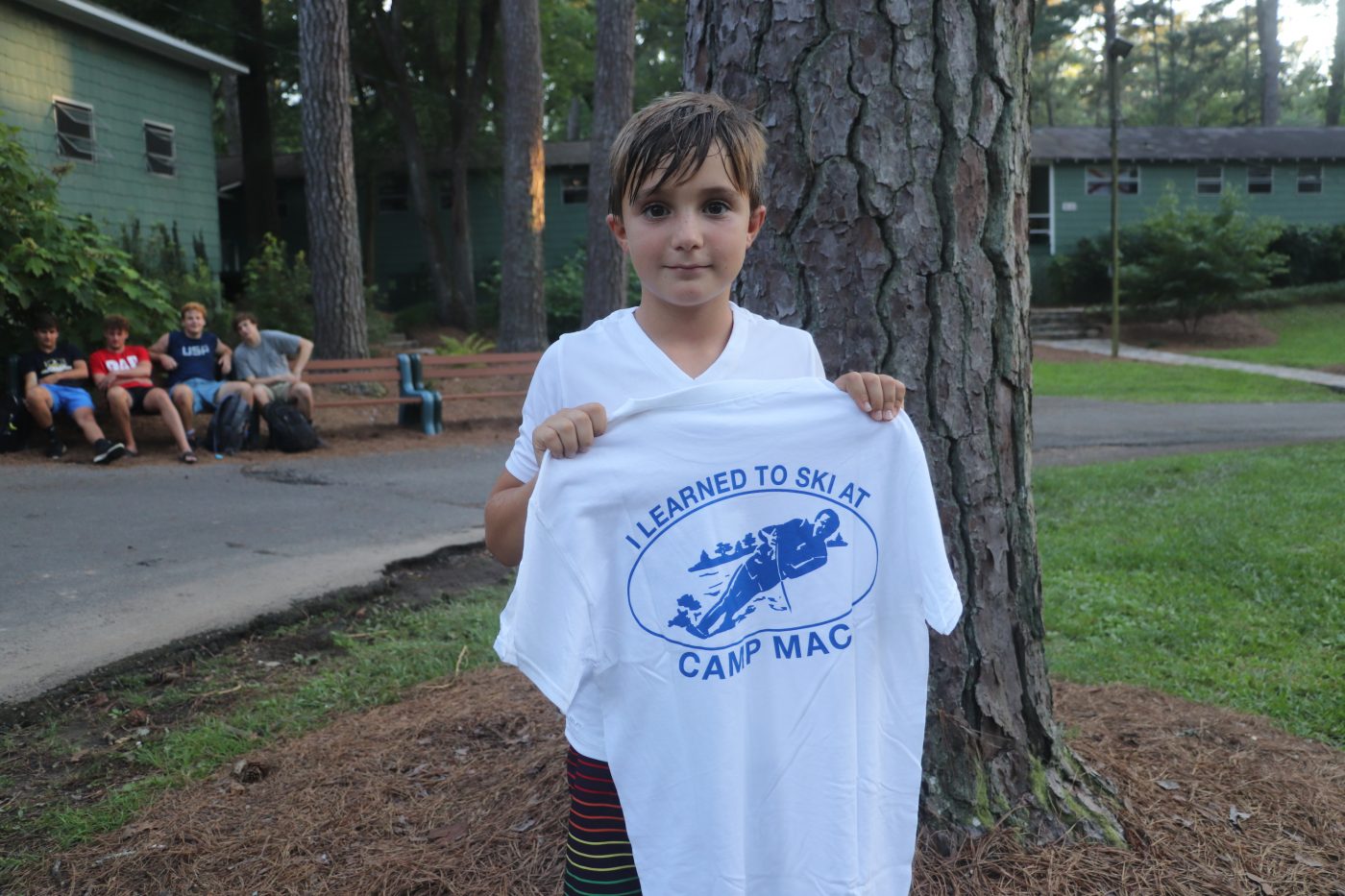 Team Sports
Today at Team Sports, we played Pillow Polo and Handball.

For JV, the Sith and the Jedi tied. The MVP for the Sith was Vann Dawson Flanagin and for the Jedi Brock Wallace was MVP.

For Varsity, the Sith won 29-12. MVP for the Sith was Jimmy White and for the Jedi, Zac Cater won.

Finally for the Rookies, the Sith won again 8-7 and the MVP for the Sith was Sam Taylor and for the Jedi, Adam DePiano was MVP.

And our winner of the winna winna chicken dinna was Vann Dawson Flanagin.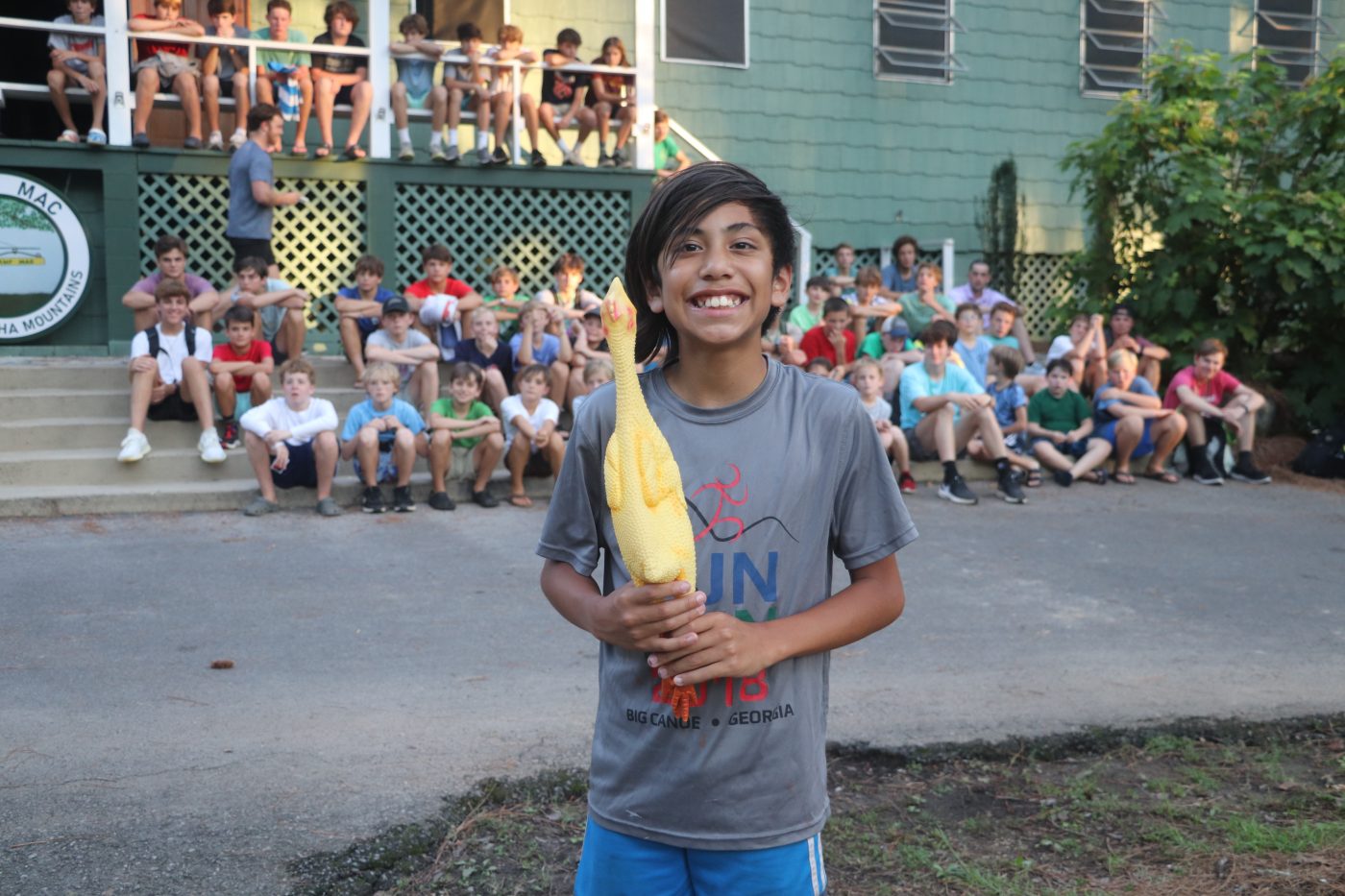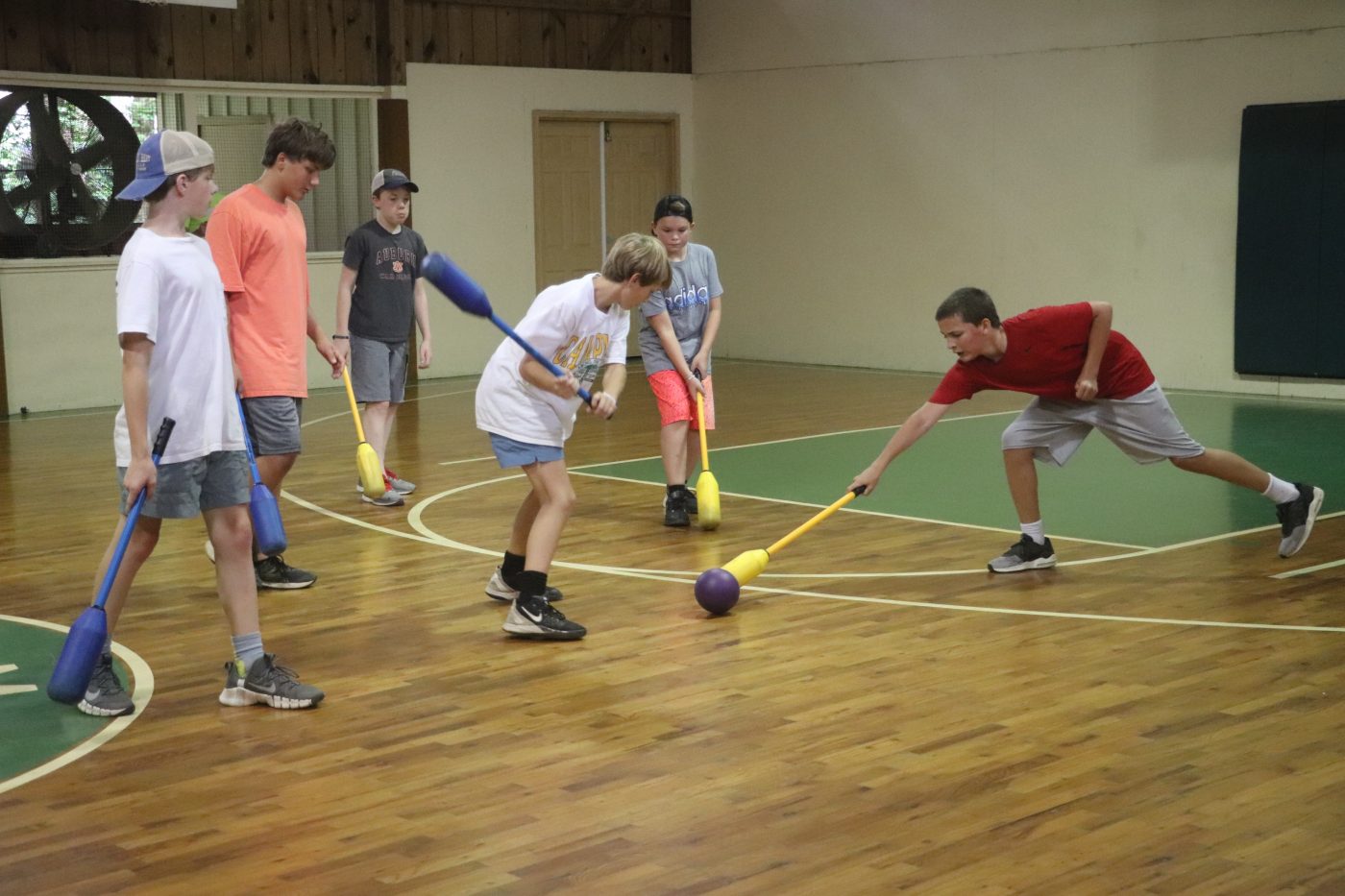 Electives
Adventure
Today at girls adventure, we played a game of ultimate kayaking. Team "the game is over" won against team "the other team cheated"!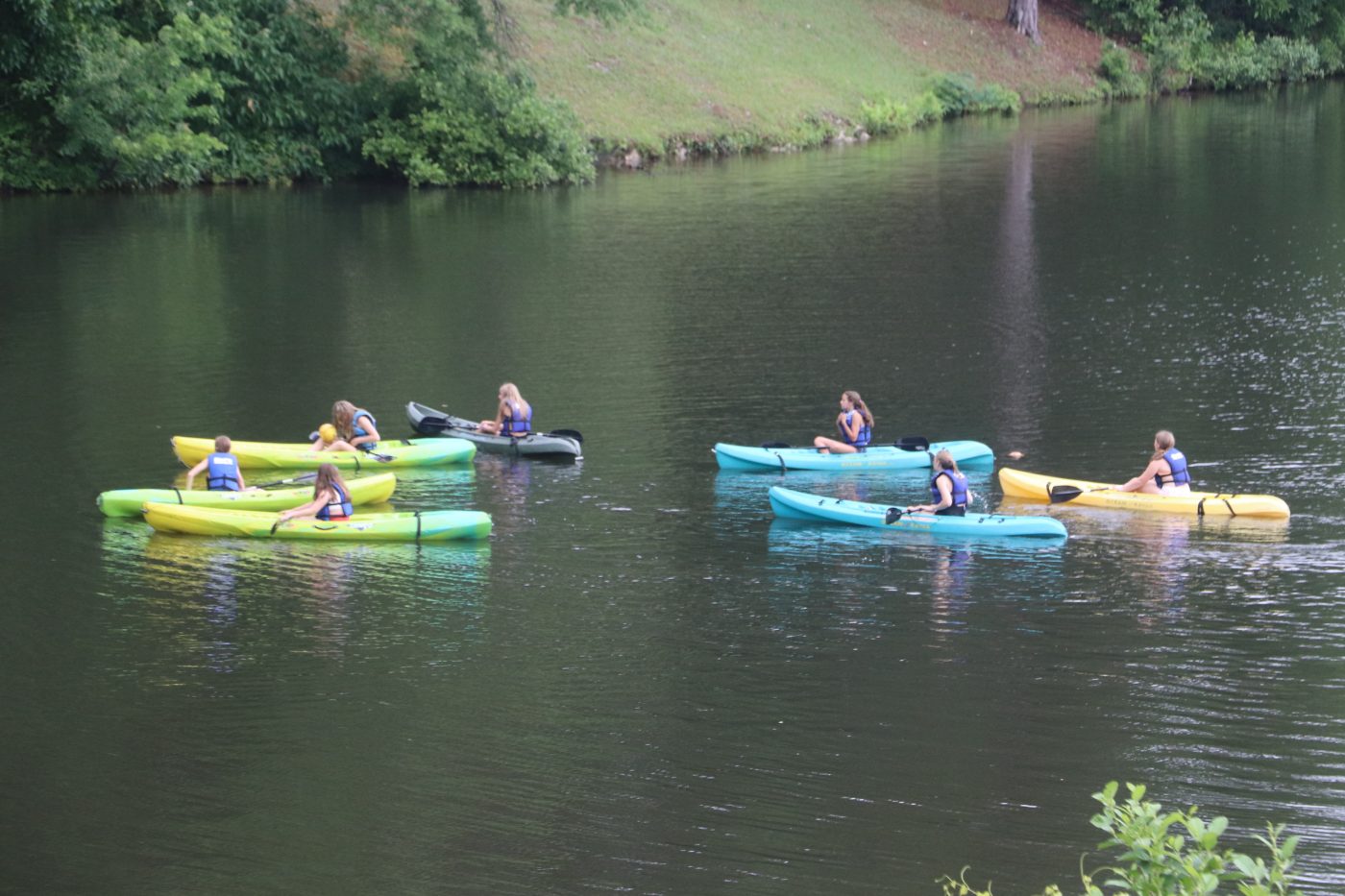 Tennis
Today at Boys Tennis, we played cricket in the cage and our winners were:
Jackson Parker
Finley Montgomery
and Lassiter Silsbee won twice!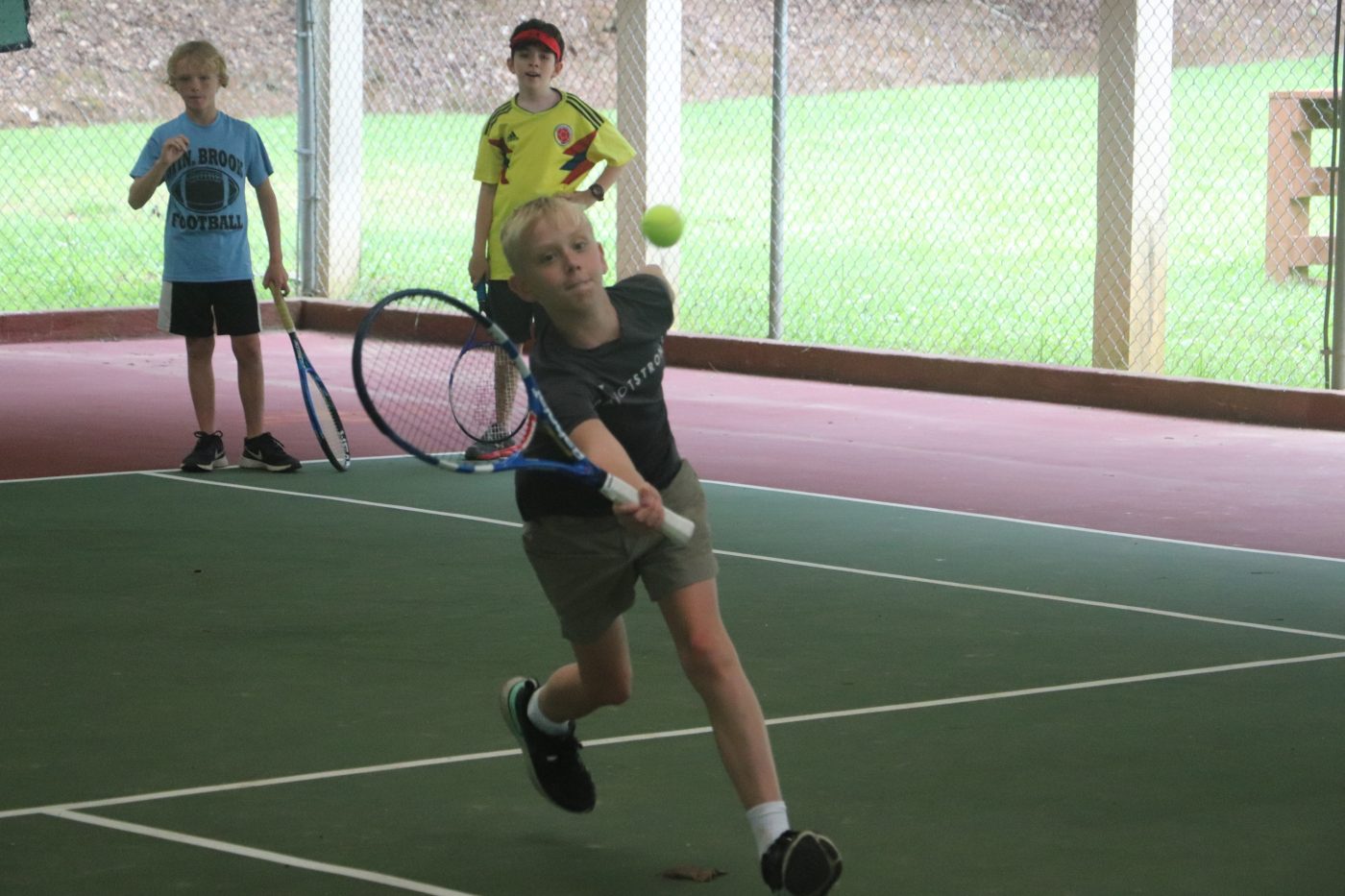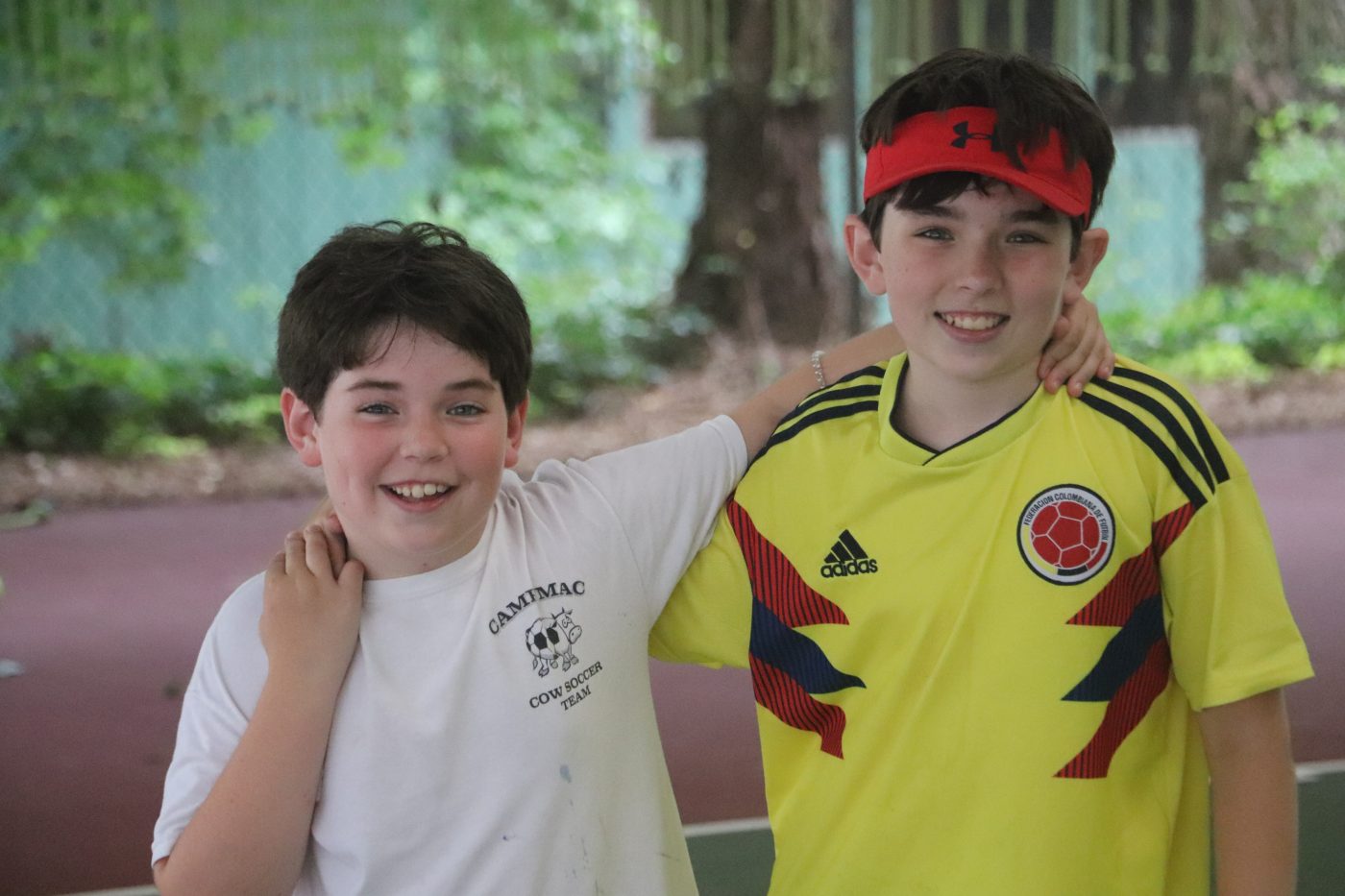 League Games
Today on the luke-warm court 1, Olen's Oreos were crushed while still in the wrapper by the Mini Mauradors. On the Oreos, Max Montgomery played like a better Olen and on the Mauradors, Matt Vosburg played like a true gamer.

Today on the gnat-sty court 2, Dakota's Titans pulled through on a tight game of newcomb against Carson's Crispy Cornchips. From the Titans, Carlisle Robinson played like the Ultimate Titan, and from the cornchips, Will Vosburg played the crispiest.

In a vengeful game of soccer, Chris' Rice Crsispies devastated Jakes's Snakes. From the Rice Krispies, Jake MAgid played every position. From the Snakes, Will Fiedler played like a brick wall.

Today in the Ol' Camp Mac Gym, Sig's Lil Snowcones finally took the dub againsts Jackso's QT Pies. From the Snowcones, Basil Zafiris played like a refreshing snow cone on a hot summer day. From the QT Pies, Parker Silsbee played like the superior Silsbee.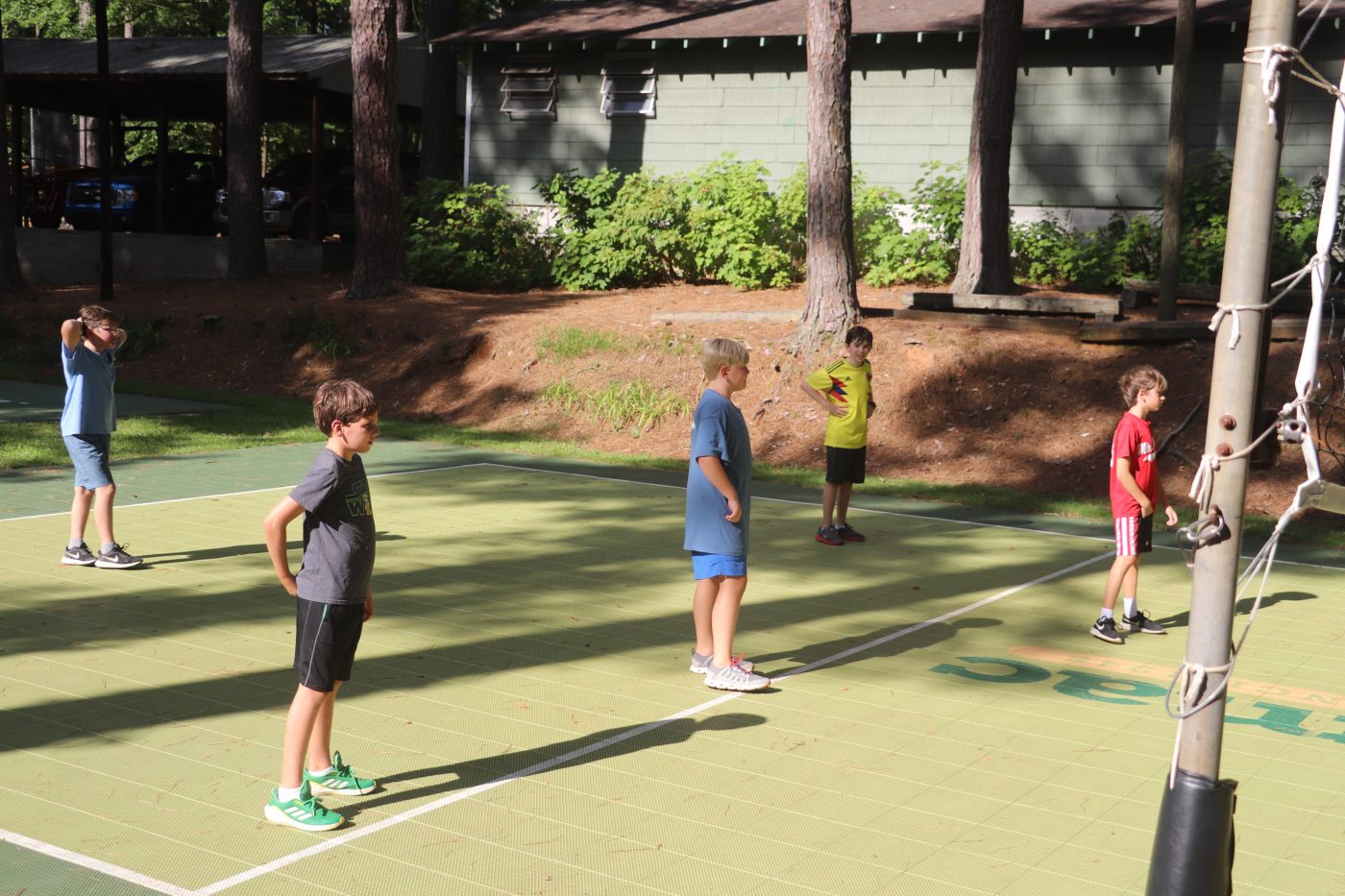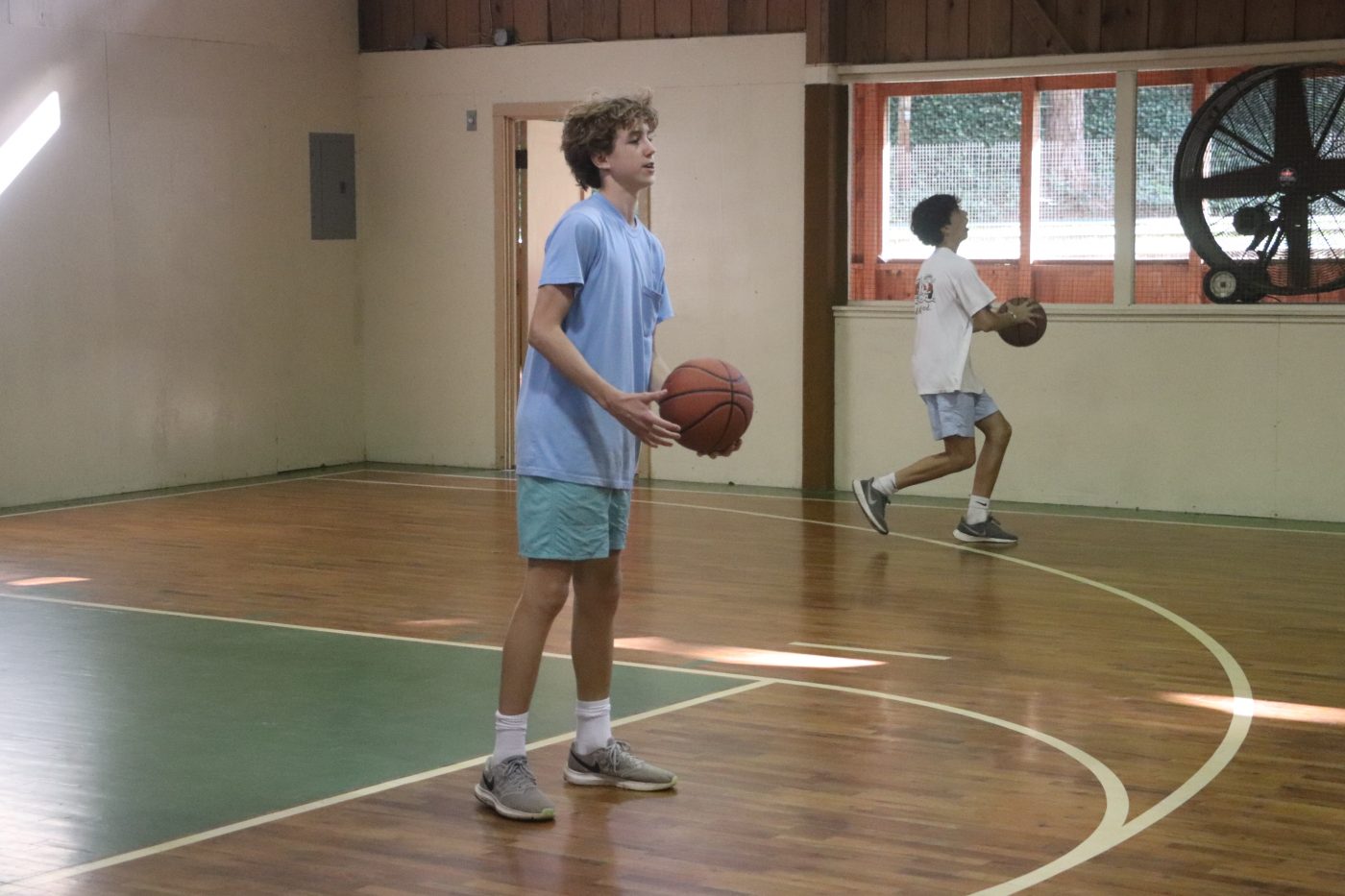 From the Dining Hall Today for breakfast, we had blueberry muffins with fruit, eggs, bacon, and grits. For lunch, we had chicken fajitas. And for dinner, we had pizza and wings.
Vespers
Tonight, Preston Kennedy gave our message.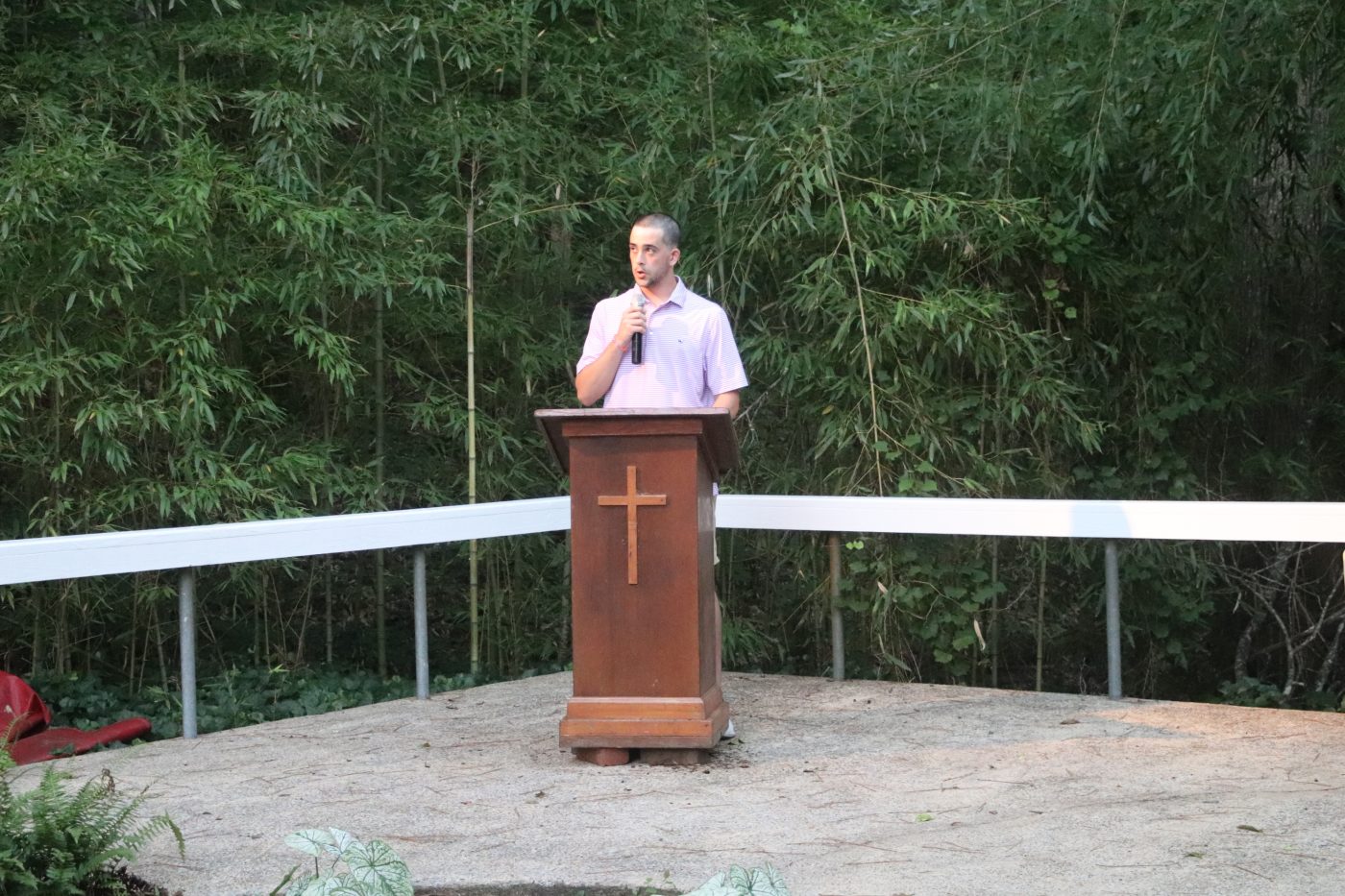 Tonight for Night Rec..
...We had SWIM MEET!!