Morning Activities
Riflery
Dudes:
Charlie Wright- passed off pro marksman.
Tav Shaffer- 31, 31, and passed off marksman.
David Wood- passed off pro marksman.
Max Ronning- passed off pro marksman.
Drovers:
Cooper Kennedy- 32, 35,37, & 42.
Sig James- 31,32, & 36.
McNeil Mostellar- 35 & passed off pro marksman.
Gray Bias- 34.
Mack Marston- 38.
Ben Arnold- 31.
Wranglers:
Brandon Huff- 30 & 32.
Will Adkins- 31 & 32.
Austin Butler- 43.
Ethan Yi- 30.
Rough Riders:
Riley Christ- 35
Cooper Wyatt- 31.
Kyle Norris- 31, 34, & 38.
Will Harris- 38 & 39 (sitting).
Joe Druhan- 35 & 36.
Cooper Long- 31.
Hudson Tucker- 38.
Skiing
Upper Lake:
Rosemary Gross passed off 2nd class skiing.
Reagan Christ got up on skis for the 1st time by herself.

From the Dining Hall
This morning we woke up and had French toast, sausage, fresh fruit, juice, milk, and assorted cereals. For lunch, Taco Salad, PB&J, a salad bar, and apple turnovers for dessert. For dinner, we had Domino's Pizza and wings. A salad bar, PB&J, and butterscotch squares were also available.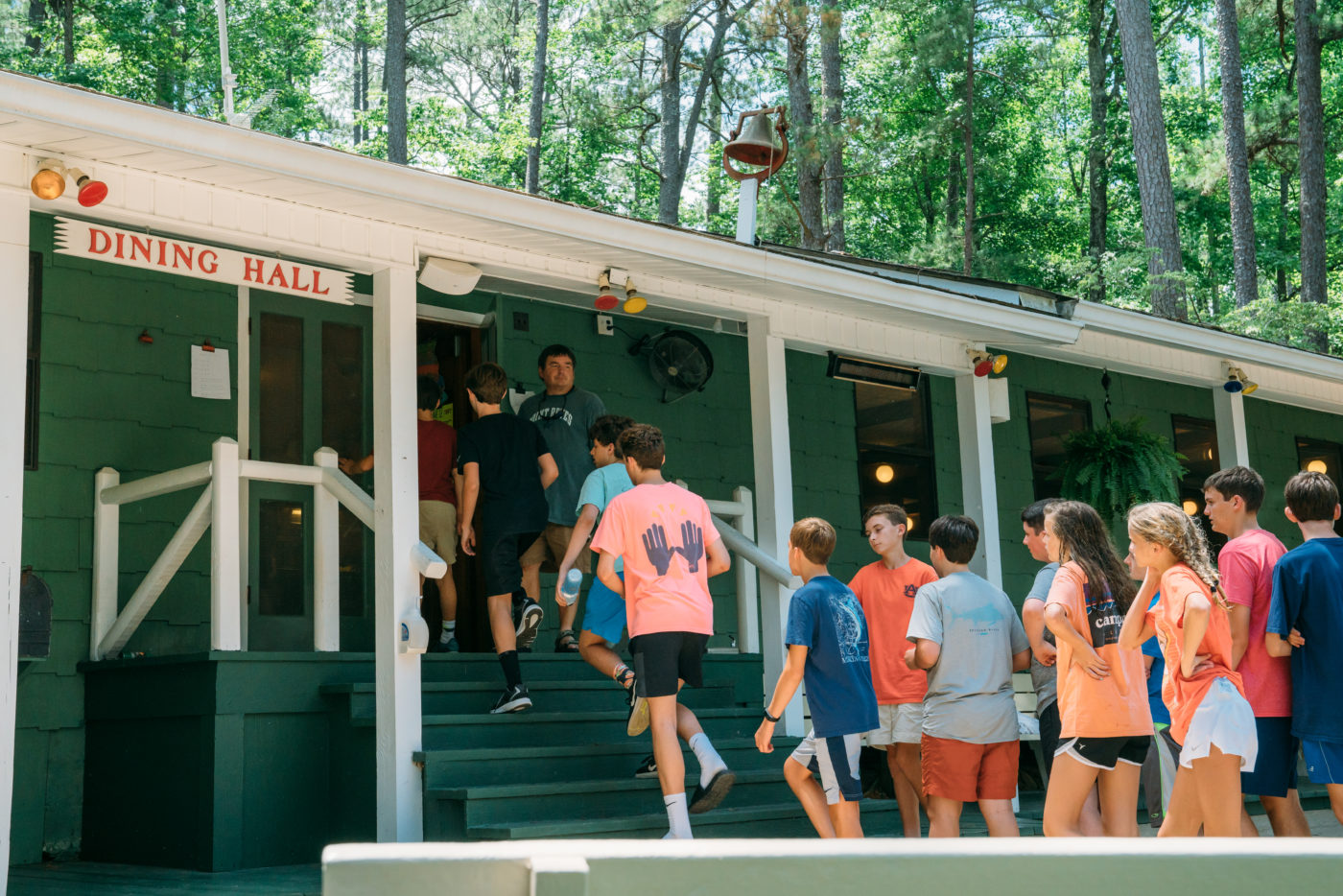 Afternoon Activities
Electives
Fishing
Boys:
Tav Shaffer caught 1 fish.
Lukas Yi caught 6 fish.
Charlie Walker caught 1 fish.
Jake Magid caught 2 fish (1 was a catfish).

Girls:
Julia Ronning caught 1 fish.
Putt-Putt
We had the qualifying round for the Camp Mac Master's Tournament. The 2 putters who qualified were Barr Chavers and Ben Arnold.
League Games
On Court 1, Wiedmer's Winning Witches brewed a potion of revenge against Ada's Bettas. From the Witches, Evie Tuten played like a young Ada Bickerstaff. From the Bettas, Anna Brown was a baller.

On Field 1, Maiya's Fiya Papayas, beat The Pain is in The Sprain in an insanely intense game of Softball. From the Papayas, Sutton Dodd killed it; and from the Sprains, Kate Wheeler was a boss.

On Field 2, Meggo's Eggos, toasted Yanny in a hot game of Softball. From Yanny, Mary Virginia Huffaker played like a star; and from the Eggos, Adeline Sinkwich played like she was saving the bees.

On the Soccer Field, Cayden's Cam-uh-Wins slid to victory over Bennet's In-it to Win-its. From Cayden's team, Sarah Kate Harris slid angelically. From Bennett's team, Grace Mahfet played strategically sporty.

In the Gym, Chappy's Champs crushed Jenna's There's Snow-losing. From the Champs, Sara Marcato played like a young Finn Marcato; and from Jenna's team, Lily Brown was icy.

Cabin Time
While the girls were at League Games, the boys had Cabin Time!

B-5 went to the Iceberg.
B-4 went to the Obstacle Course.
B-3 & B-2 faced off at the Beanbag Battlefield.
B-1 went to the Blob.
Chinnabee went to the Wet Willie.
B-0 had Rapelling.
6 O'clock News
Our Campers that have been coming for 4 years received their 3yr shirts tonight.

Boys:
Griffin Albright
Gray Bias
Boon Bickerstaff
Matthew Cater
Yates Holley
Brandon Huff
Cooper Kennedy
Spencer Marston
Colin Mastaw
Kyle Norris
Wesley Smith
Anson Soscia
Charlie Walker
Andrew Wallace
John Weil
Jimmy White
Ethan Yi

Girls:
Mattie Bingham
Katie Brown
Lily Brown
Sadie Carrington
Lily Close
Peyton Frazer
Ella Gehring
Marella Hudson
Elizabeth Kell
Caroline Peebles
Maddie Roy
Paige Stewart

Vespers
Tonight our speaker was Sarah Parker Lowery, and our choir was B-0.
Tonight For Night Rec, We Got...
Senior Cabins
Rec Hall!
Junior Cabins
The juniors boys went to the pool to practice for the swim meet, and the junior girls went to the gym to play sprouts and bombardment.
Visit our Photo Gallery to see the day's pictures! (Images do not necessarily corellate with the names of campers mentioned in corresponding news article.)