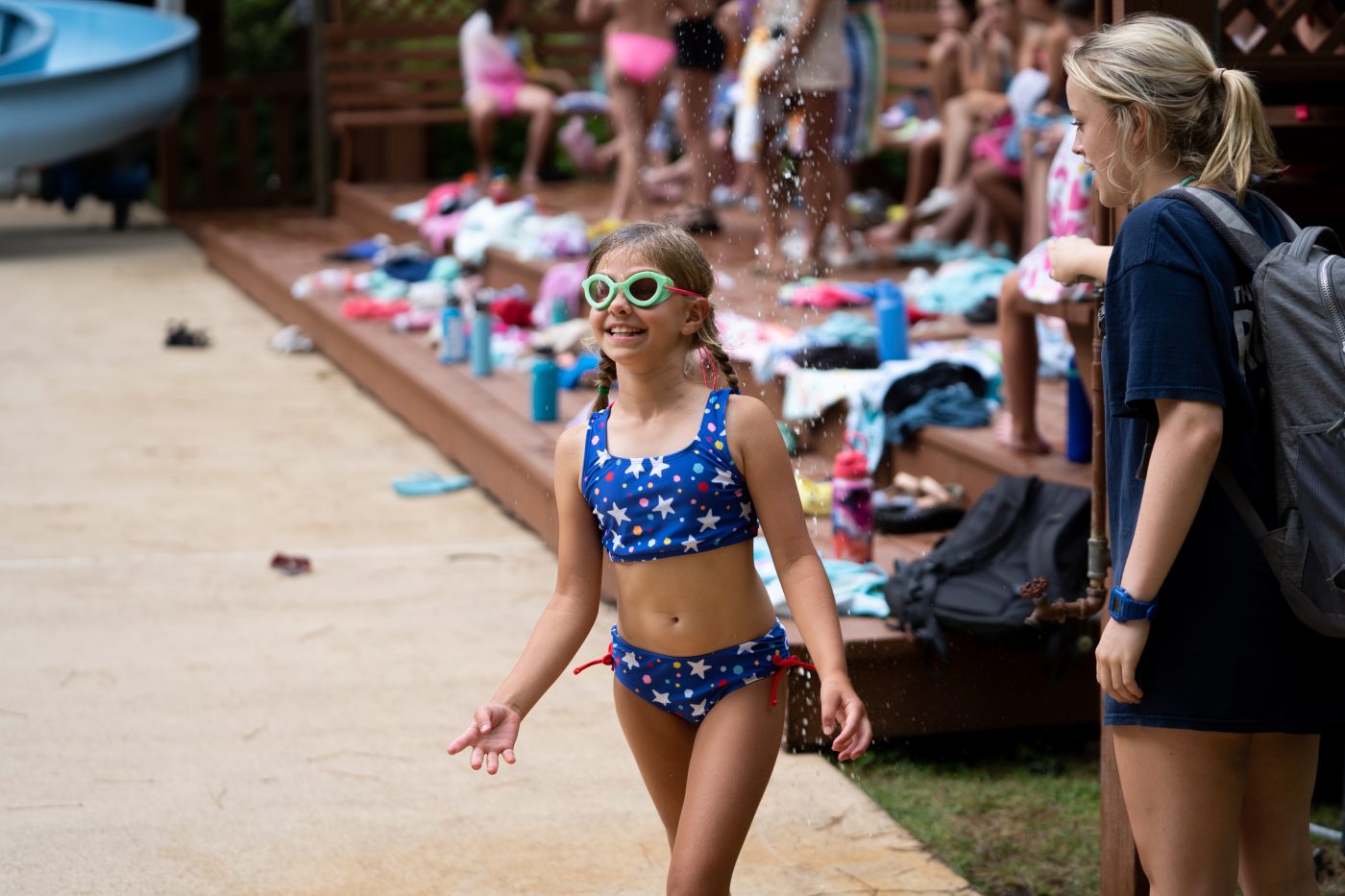 Check-In Day
Check 'em in!!!
Today, we started off the 4 Week Term...and we couldn't have been more excited to welcome everyone back to camp! Everybody met their counselors, and got checked into their cabins.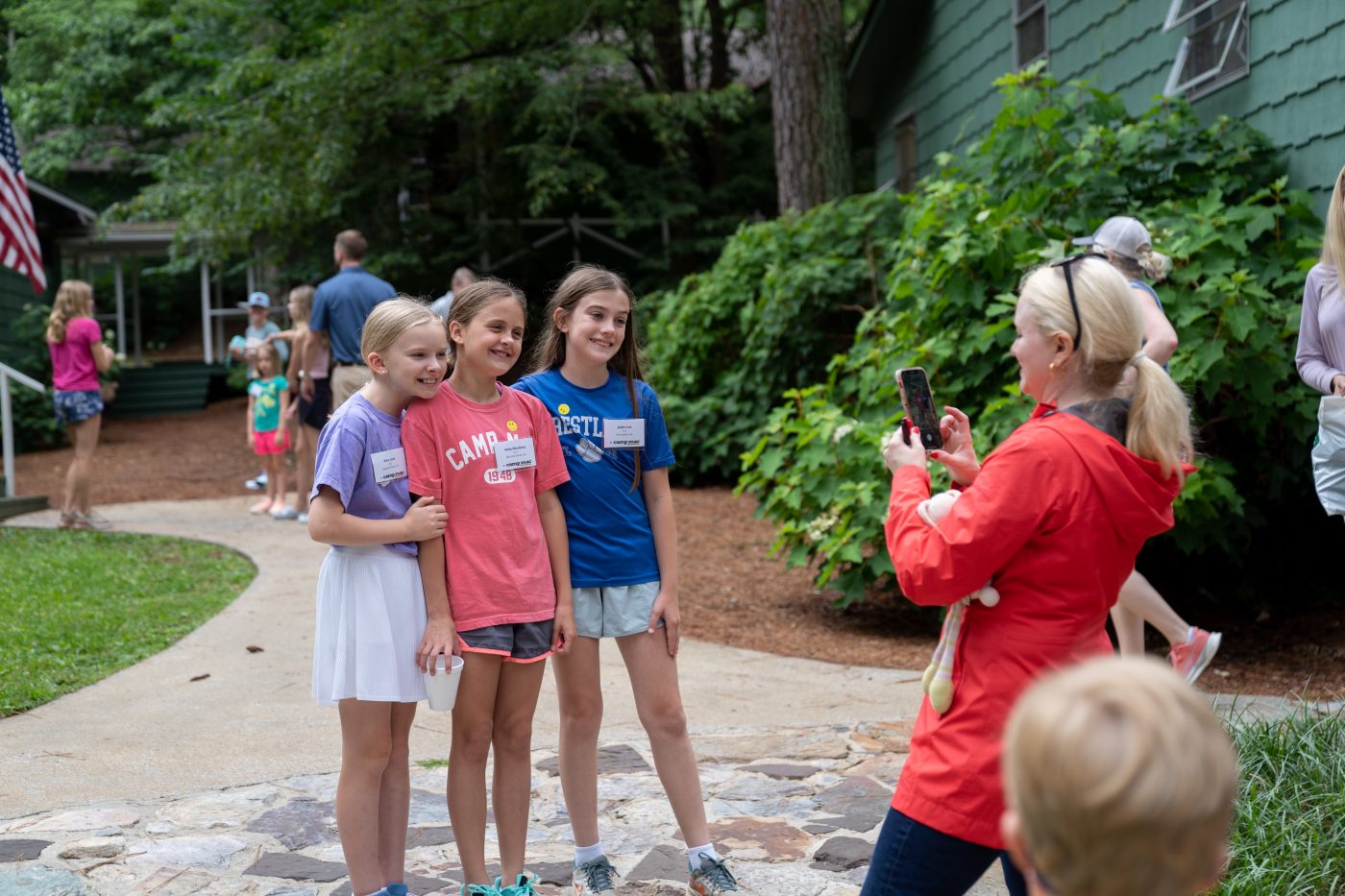 Morning Activities
Swimming
Campers came down to the pool and everyone passed the swim test!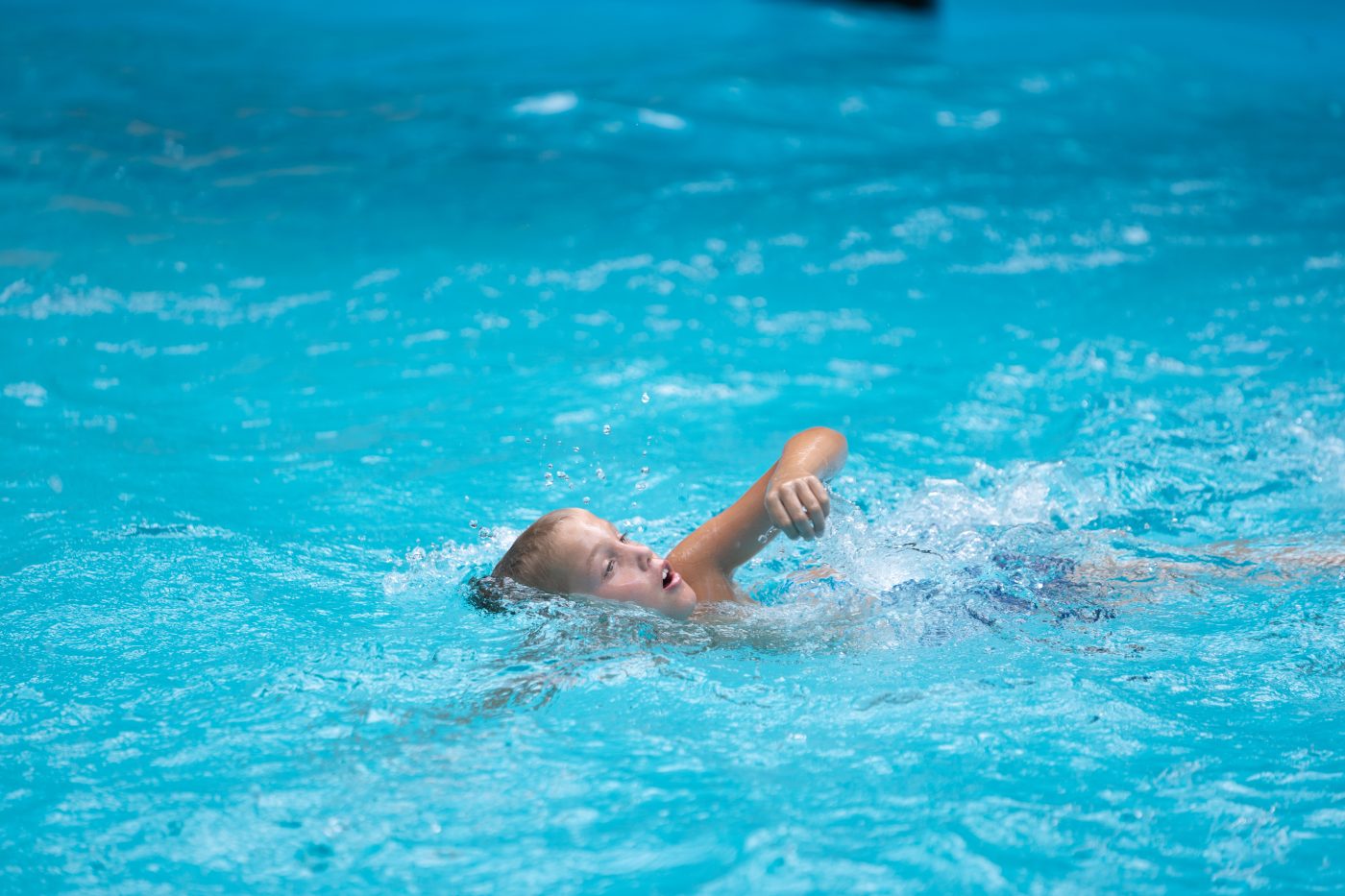 League Games
Today on the Camp Mac courts an absolute performance was present.

Junior Boys:

Today on Court 1, The Killer Hornets beat the Angry Tacos in a killer game of Newcomb. From the Angry Tacos, Winn Samford played like an angry taco. From the Killer Hornets, Jim Klingler played like a hornet killer.

On Court 2, Spencer's Snakes demolished Boon's Boomers in a nail biting game of Newcomb. From the Snakes, Jake Cone played like a young Sig James. From the Boomers, Finn McTear played superb.

Junior Girls:

Today on the sunny Court 1, Kate's Kobras destroyed McKaye's Marvelous Potatoes in a fierce game of Newcomb. From the Kobras, Amelia Hunter played exotically, and from the Potatoes, Addy Gomez played amazing.

On Court 2, Kinleigh's Krazy Koalas took down Mer's Marvelous Masters in an intense game of Newcomb. From the Masters, Rawlins Jordan played marvelously. From the Koalas, Sarah Humphreys played like a young Emily Dunn.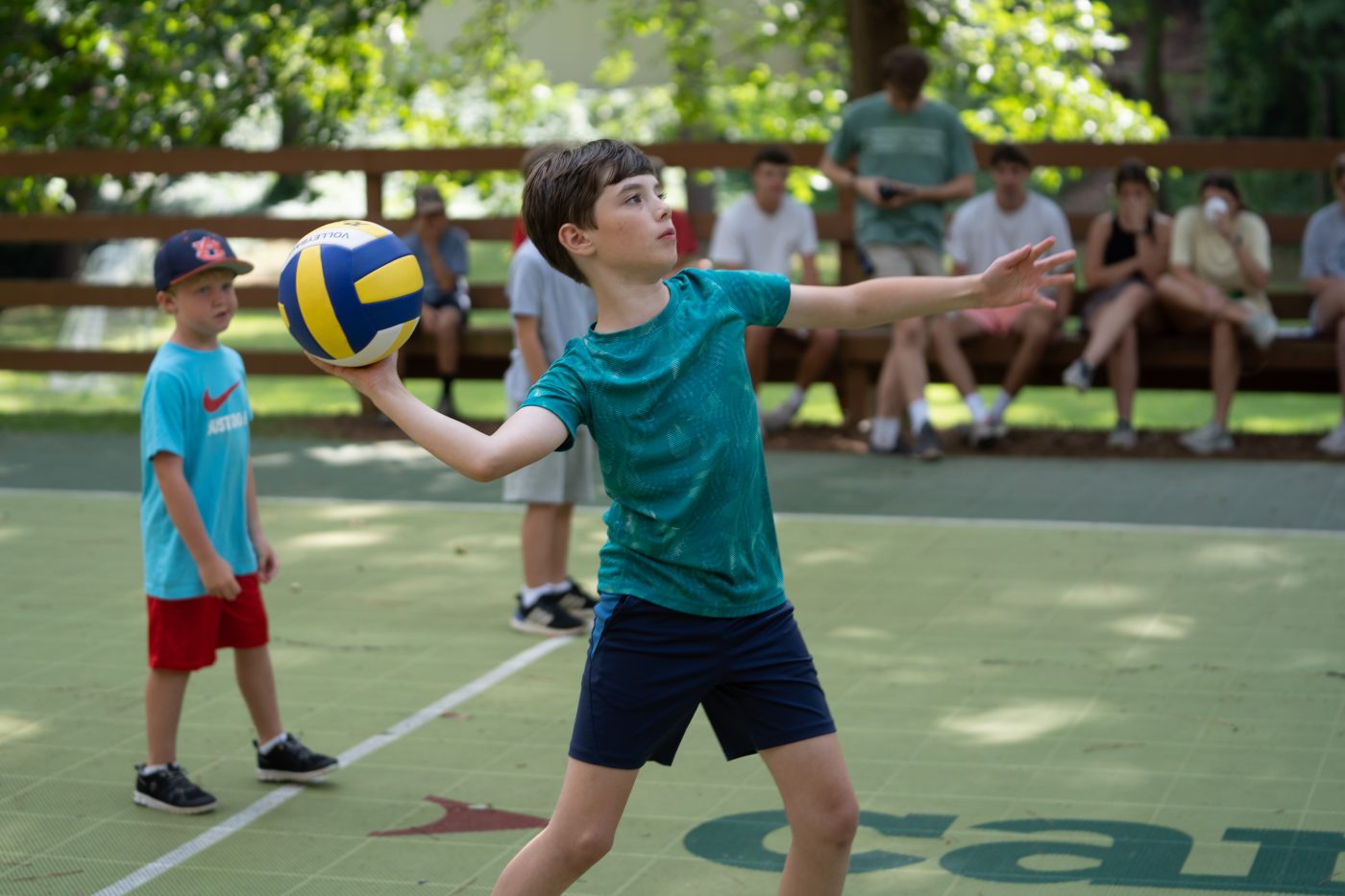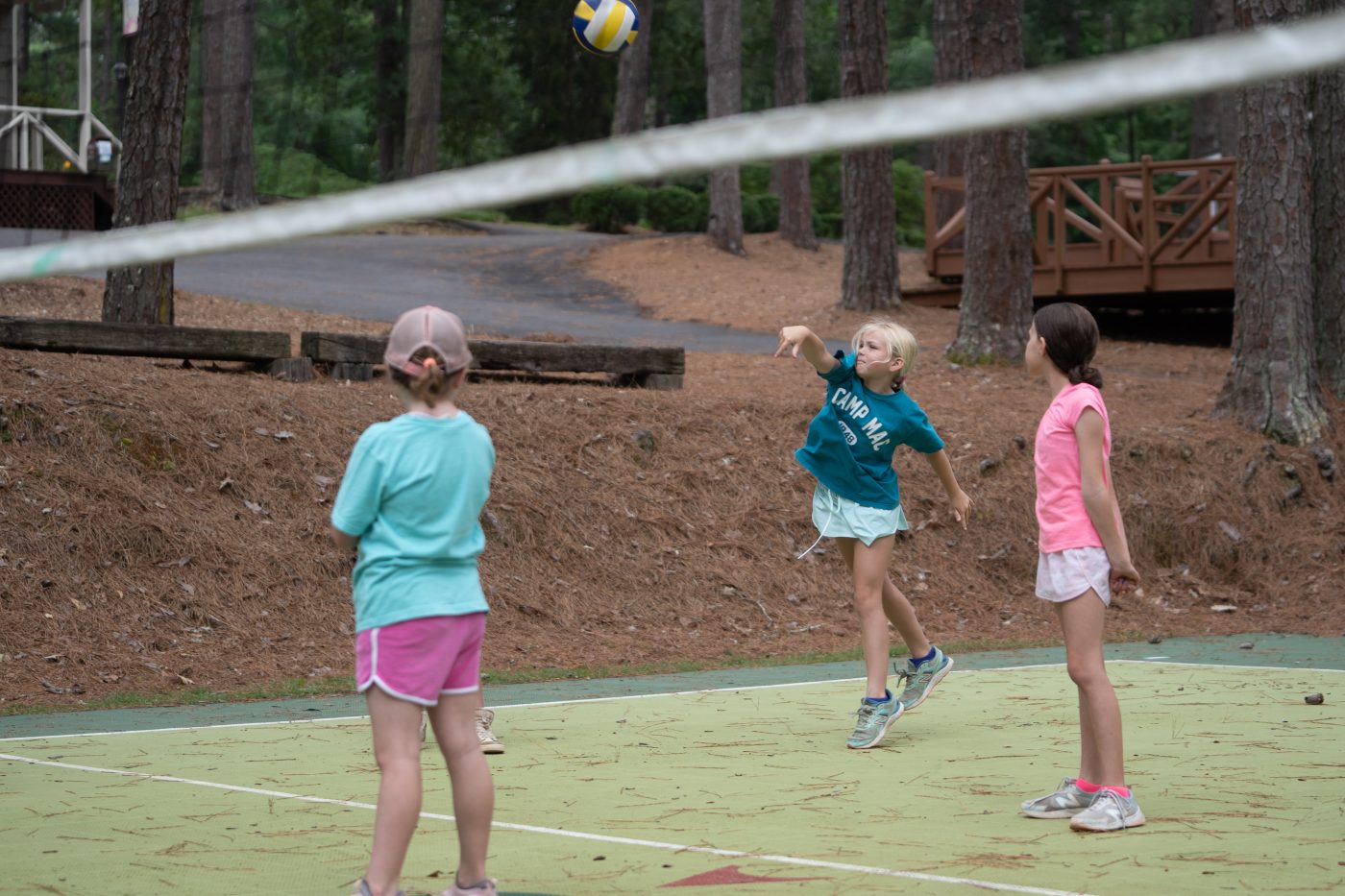 From the Dining Hall For lunch, we had burgers and fries with chocolate chip cookies. And to end the day, we had chicken fingers, mashed potatoes with gravy, and green beans.
Vespers
Allen McBride gave our message tonight.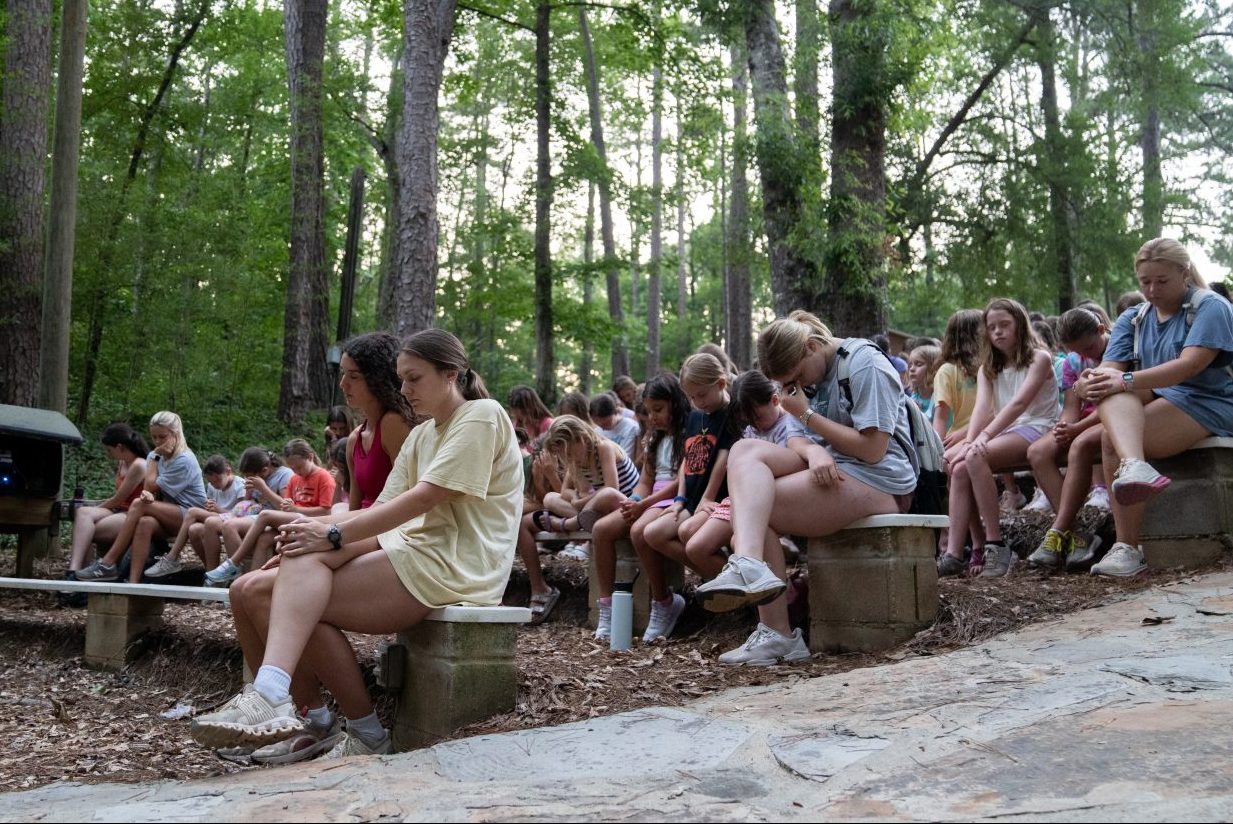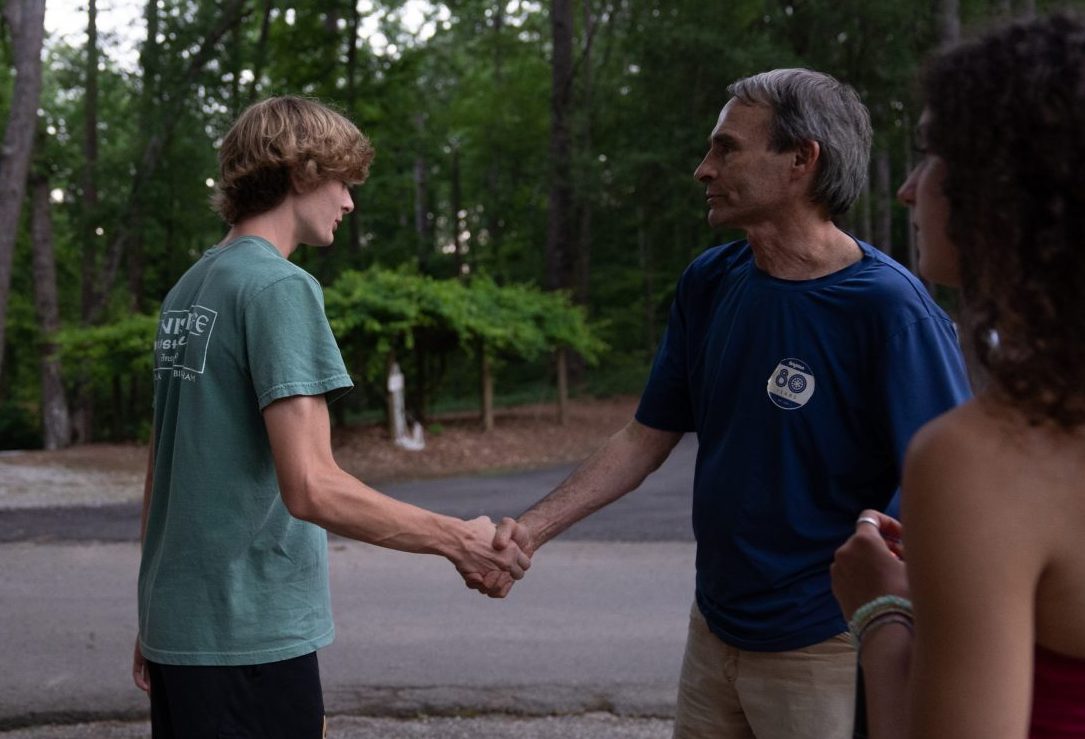 Tonight for Night Rec...
The Seniors had Rec Hall, Junior Girls had Courts, and Junior Boys had Bombardment!