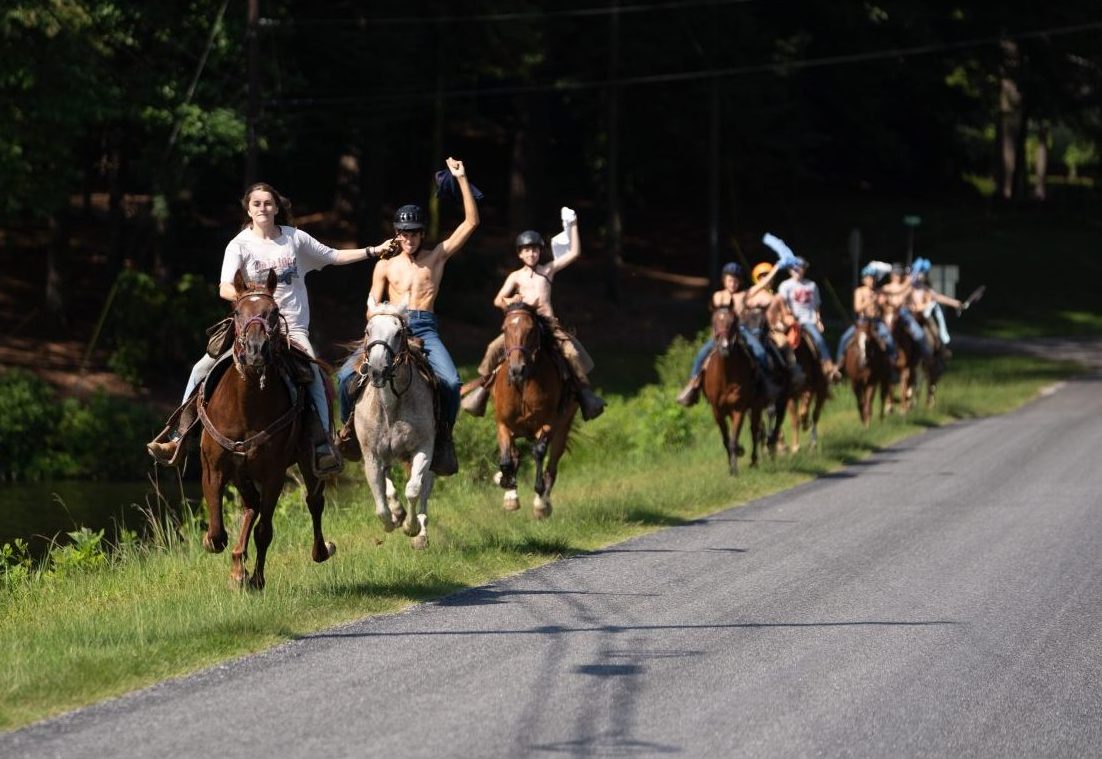 Morning Activities
Fun and Games
Today at Fun and Games, the girls came down and competed ion the Camp Mac Scavenger Hunt. In 1st period, Izzy Lackey an Piper Davis finished first. In 2nd period, Scarlett Hale and Helena Pryor won. Lastly, in 3rd period, Jacqueline Stubbs and Sadie Louise Schramm finished first.
The winner of the "ratta-tatta-ratta-tatta win a big ole cowboy hatta" was Lizzy Grace Jefferies!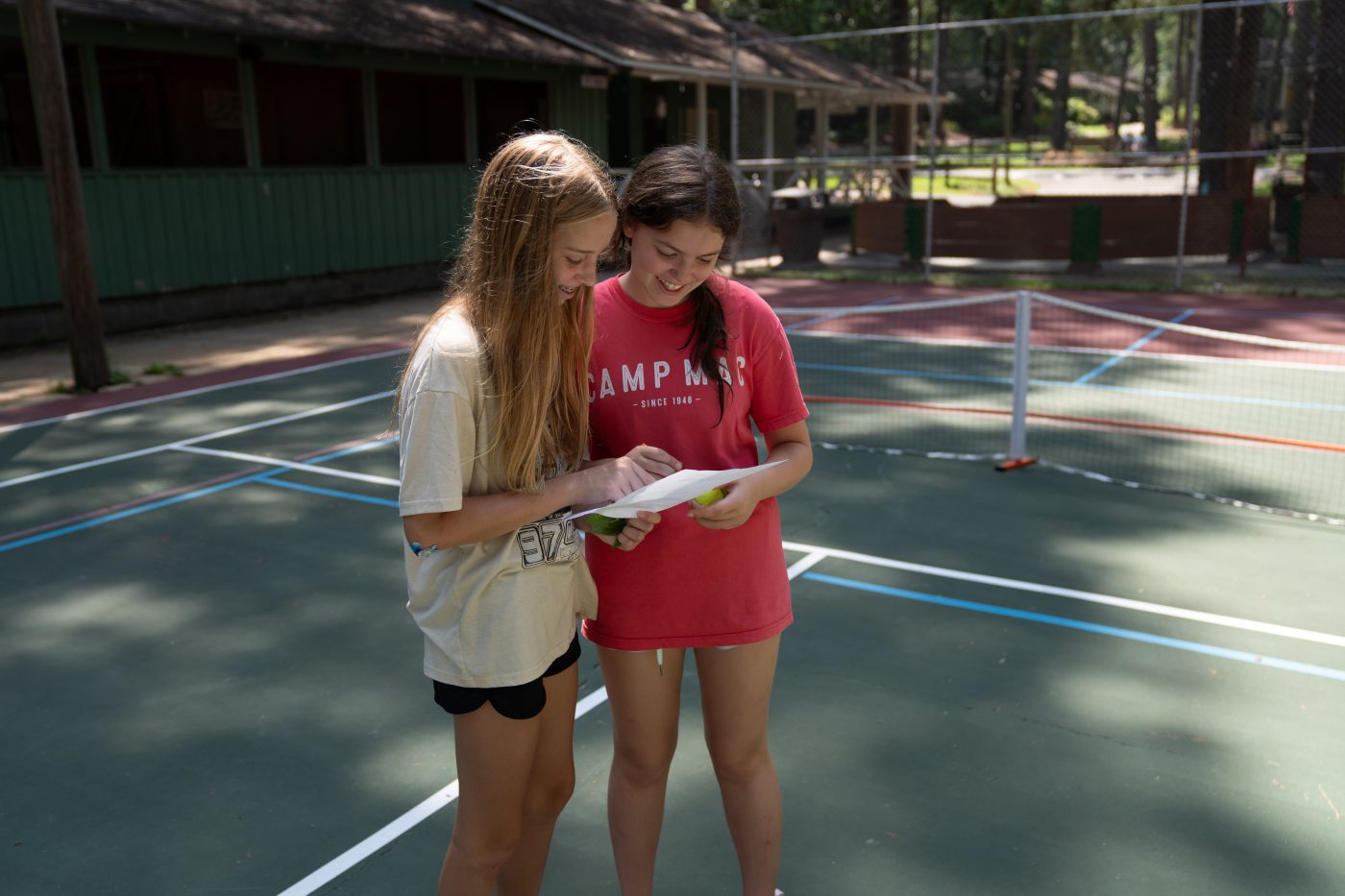 Skiing
Today at Upper Lake, we had couple First Time Skiers as well as some girls passing off classes. Our First Time Skiers were Mary Reid Marti and Lucy Longo.

Victoria Clay - 3rd Class Kneeboarding
Katherine Stubbs - 3rd Class Skiing
Audrey Sheppard - 3rd Class Wakeboarding
Louise Williams - 2nd Class Wakeboarding
Rylie Wheeler - 3rd Class Skiing

Today at lower Lake, we also passed off a bunch of classes with 2 girls getting up on skis for the first time. Today's First Time Skiers were Victoria Rizk and Eden Parker!

Scarlett Hale - 2nd Class Kneeboarding
Helena Pryor - Expert Kneeboarding
Sophia Sanders - 3rd Class Wakeboarding
MJ Gross - 3rd Class Kneeboarding
Maggie Gribbin - 3rd Class Wakeboarding
Olivia Iverson - 3rd Class Kneeboarding
Stella Marx - 3rd Class Skiing
Cate Pryor - 3rd Class Skiing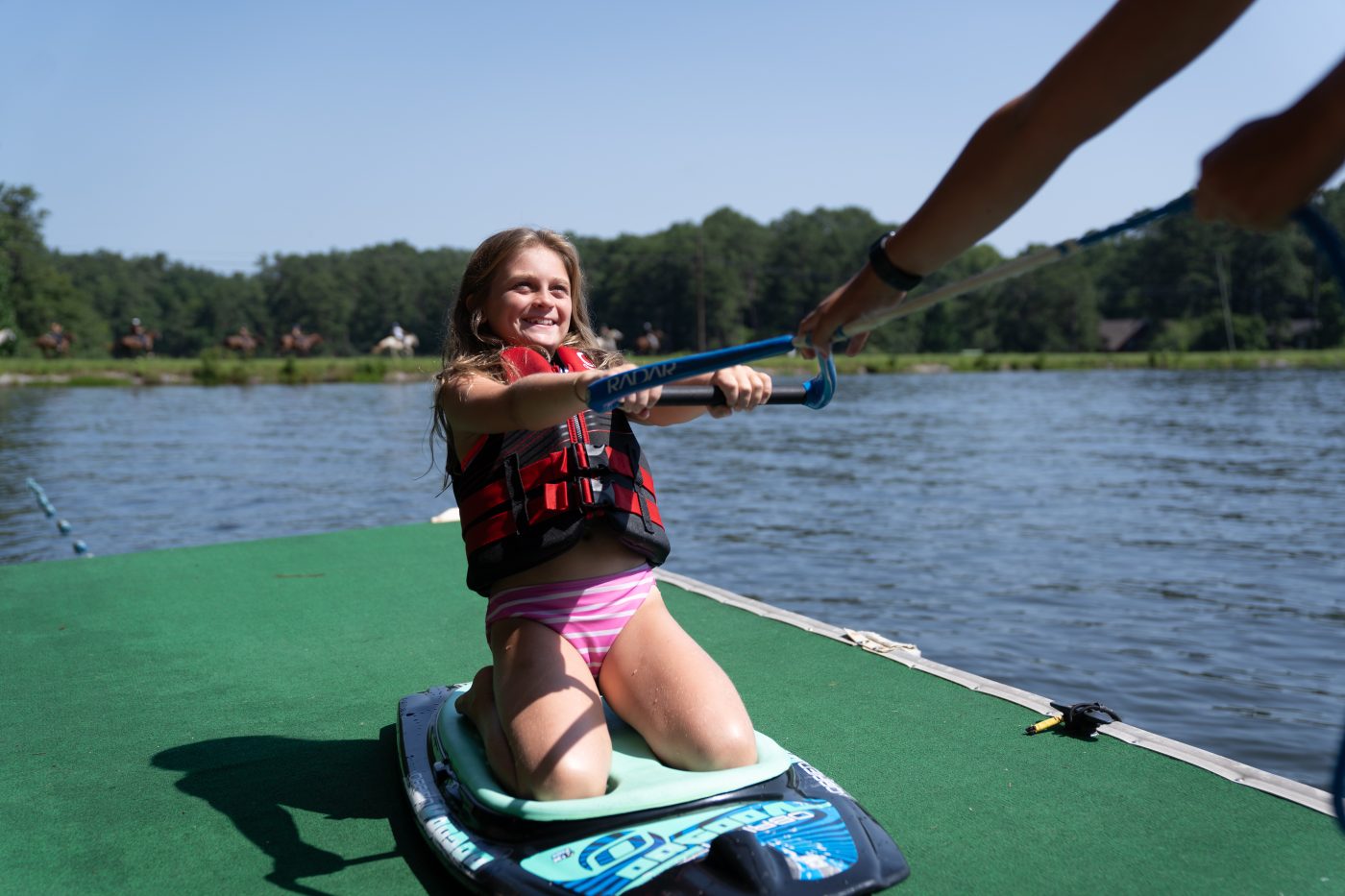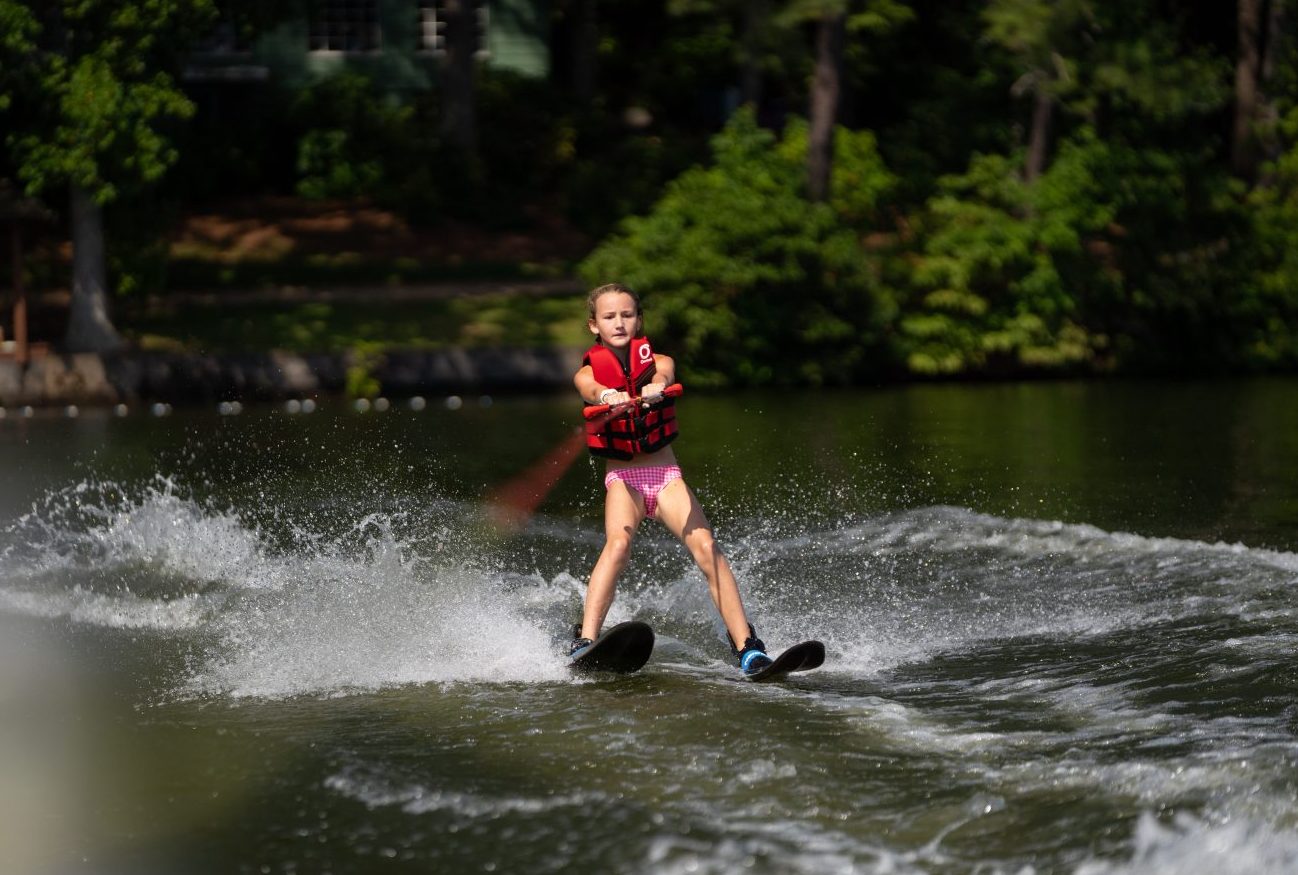 Team Sports
Today at Team Sports, we played some Basketball with the girls. In 1st period with JV, Tilghman's Toads won our 5v5 matchup, and our Knockout winners were Marissa Smith and Helen Ann Coale. In 2nd period with Varsity, Tilghman's Top Shots won in 5v5 and Ellie Gribbin won Knockout. In 3rd period with the Hotshots, Tilghman's Terrific Tractors won the 5v5 game, and Charlotte Bell won Knockout twice.

The winner of the "winna winna chicken dinna" was Helen Ann Coale!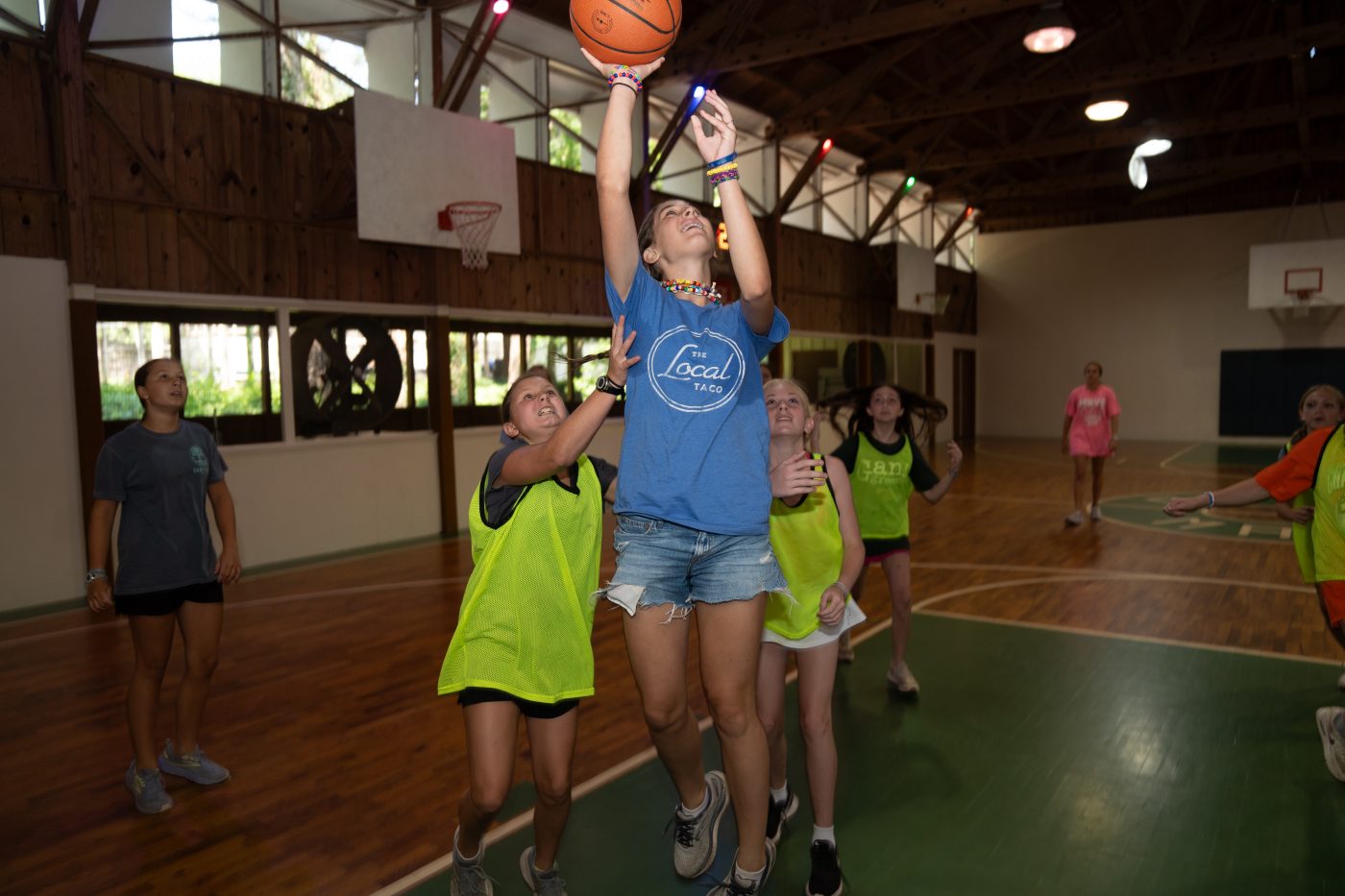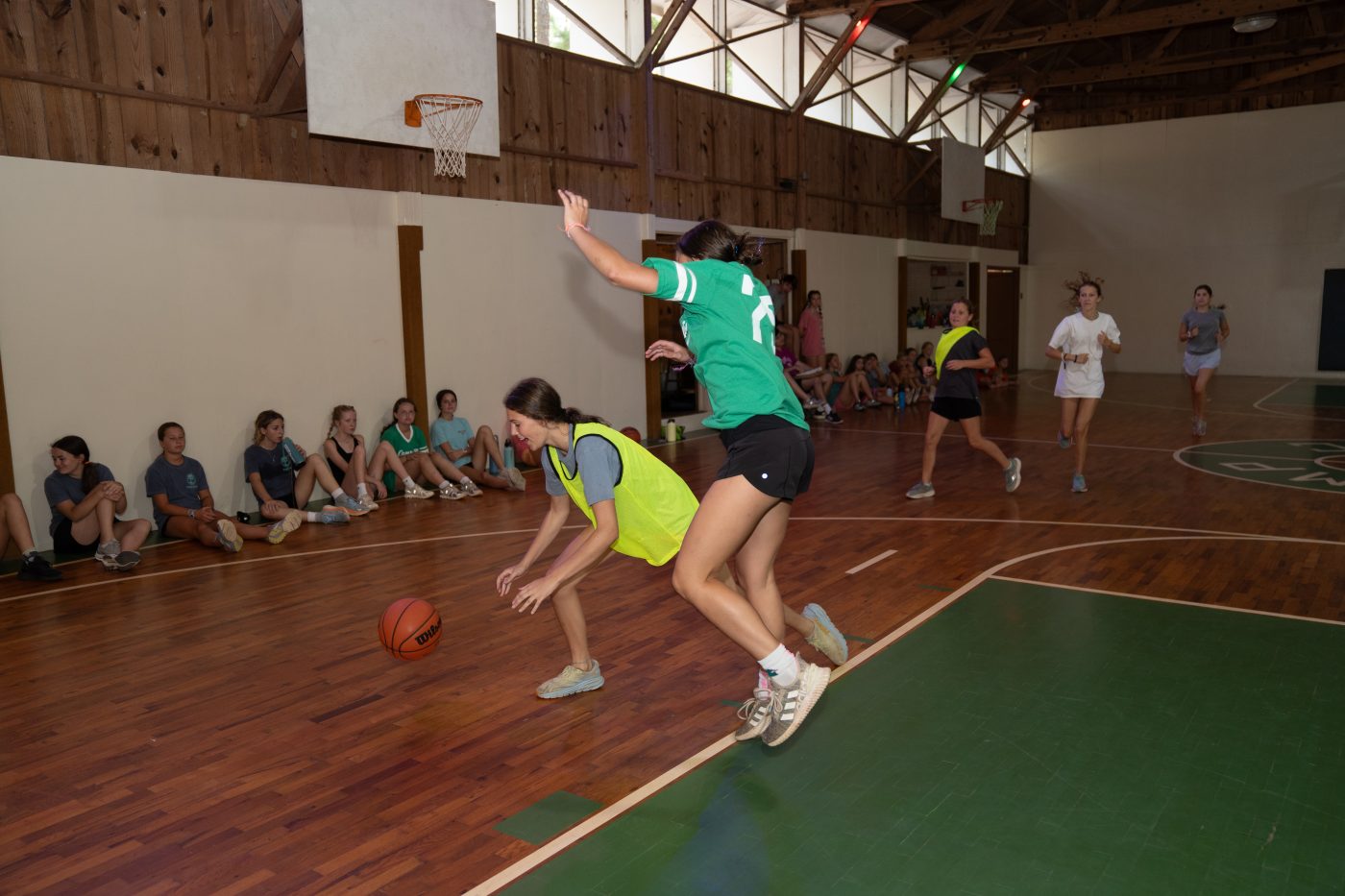 Riflery
Today at Riflery, the boys were on fire, passing off classes left and right.

Grayson Smith - 36, Passed off Pro Marksman
Gaines Kinney - 32, Passed off Marksman
Jackson Kiser - 33
Mac Smith - 33
John Weiss - 30, Passed off Marksman
Ham Sosebee - 36, Passed off Marksman
Henry Swann - 37
Eli Bernstein - 31
Rowan Falkson - Passed off Pro Marksman
Lee Miller - Passed off Pro Marksman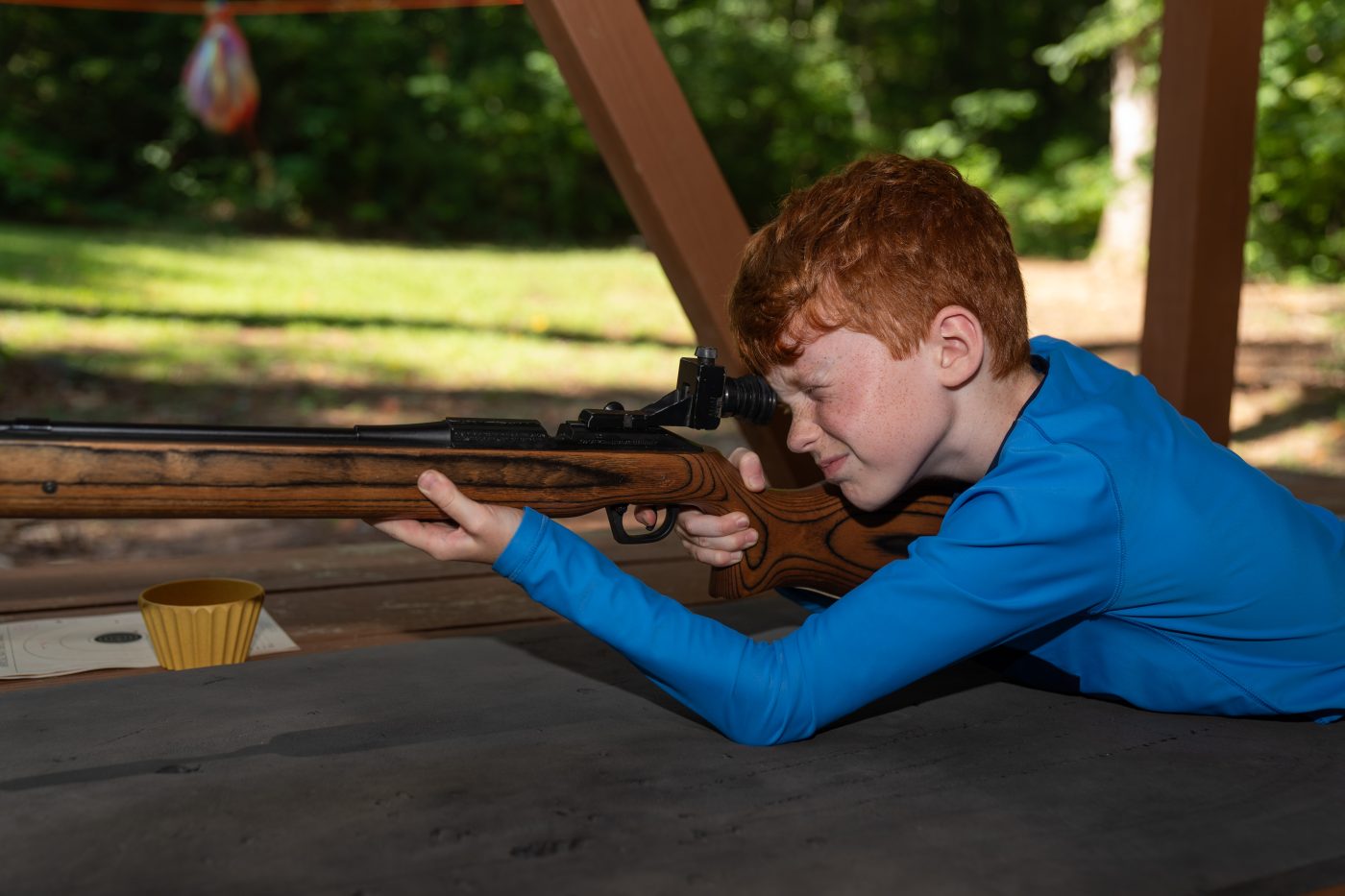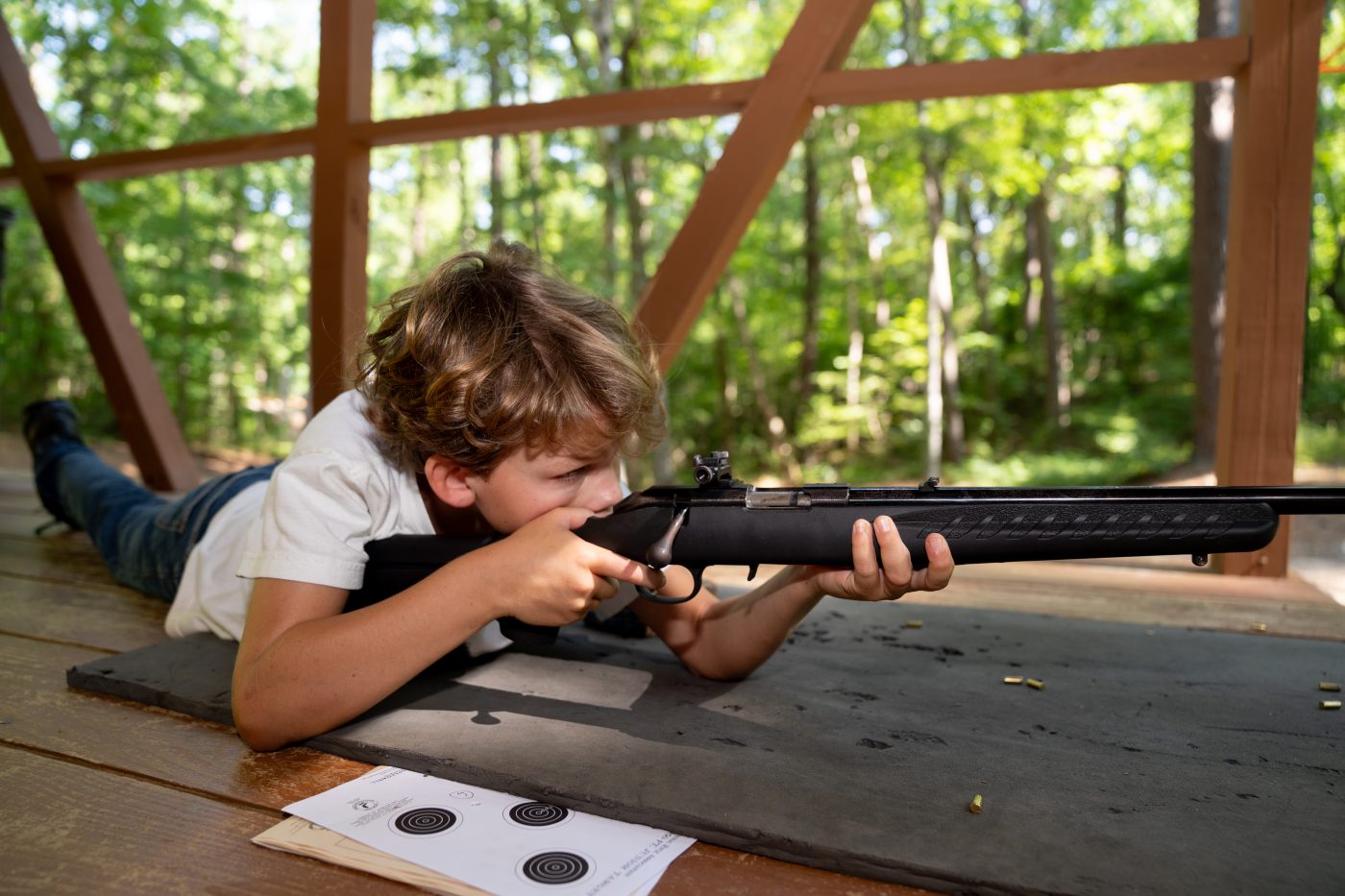 Electives
Canoeing
Today at Girls Canoeing, we had a Water Yoga Competition and our winners were Eliza Reynolds and Abby Drew Smith.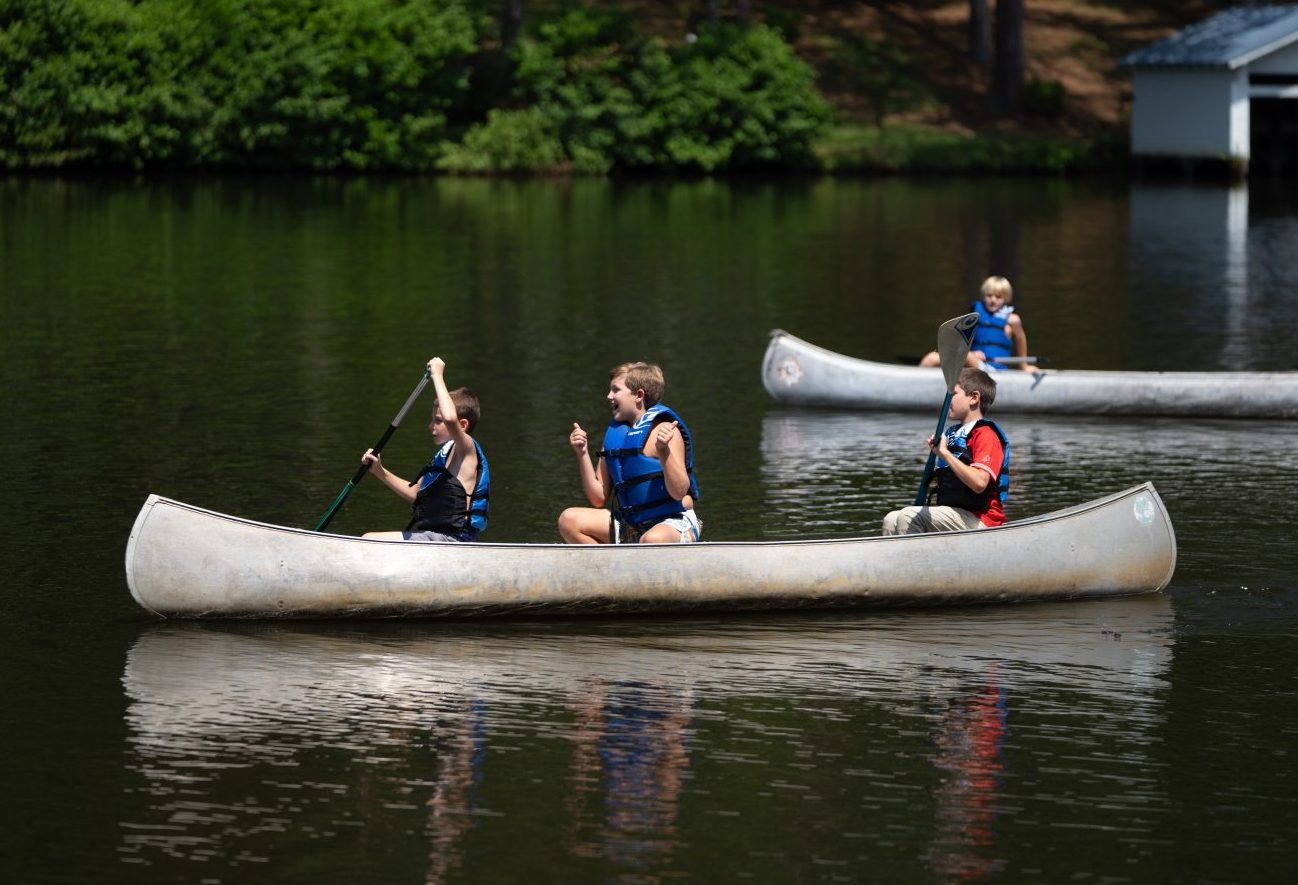 Tramps
Today at Girls Tramps, we had a very productive first day with loads of girls passing off classes..

Apple McMurphy - 3rd Class
Katherine Stubbs - 3rd
Anna Wibberley - 3rd
Stella O'Neal - 3rd
Annie Law - 3rd
Lillian Rizk - 2nd
Liv Cowart - 3rd
Bess Whitten - 3rd
Hadley Meyer - 3rd
Olivia Iverson - 3rd
Gigi Graham - 3rd
Marissa Smith - 3rd, 2nd, and 1st
Louisa Hale - 3rd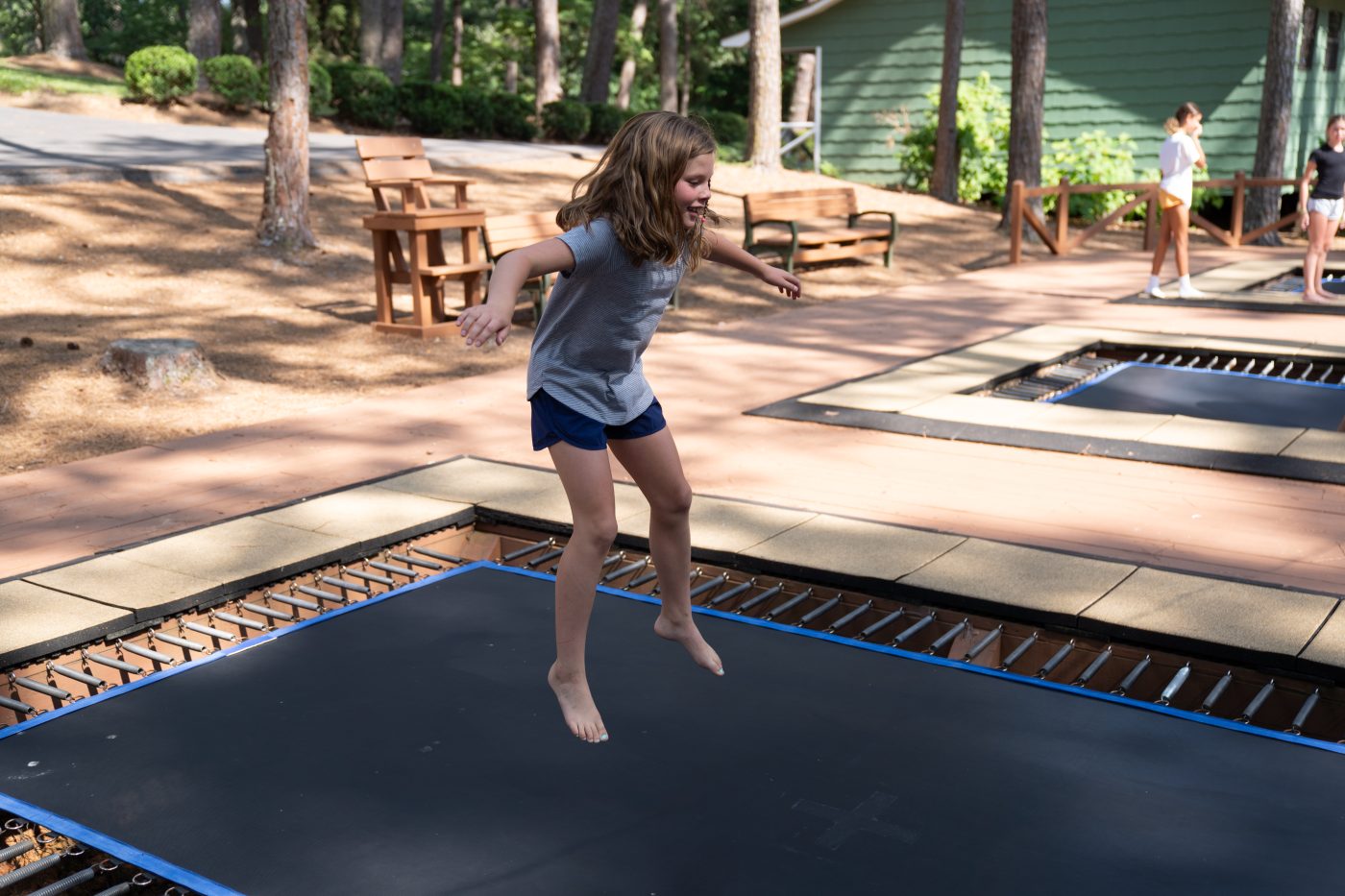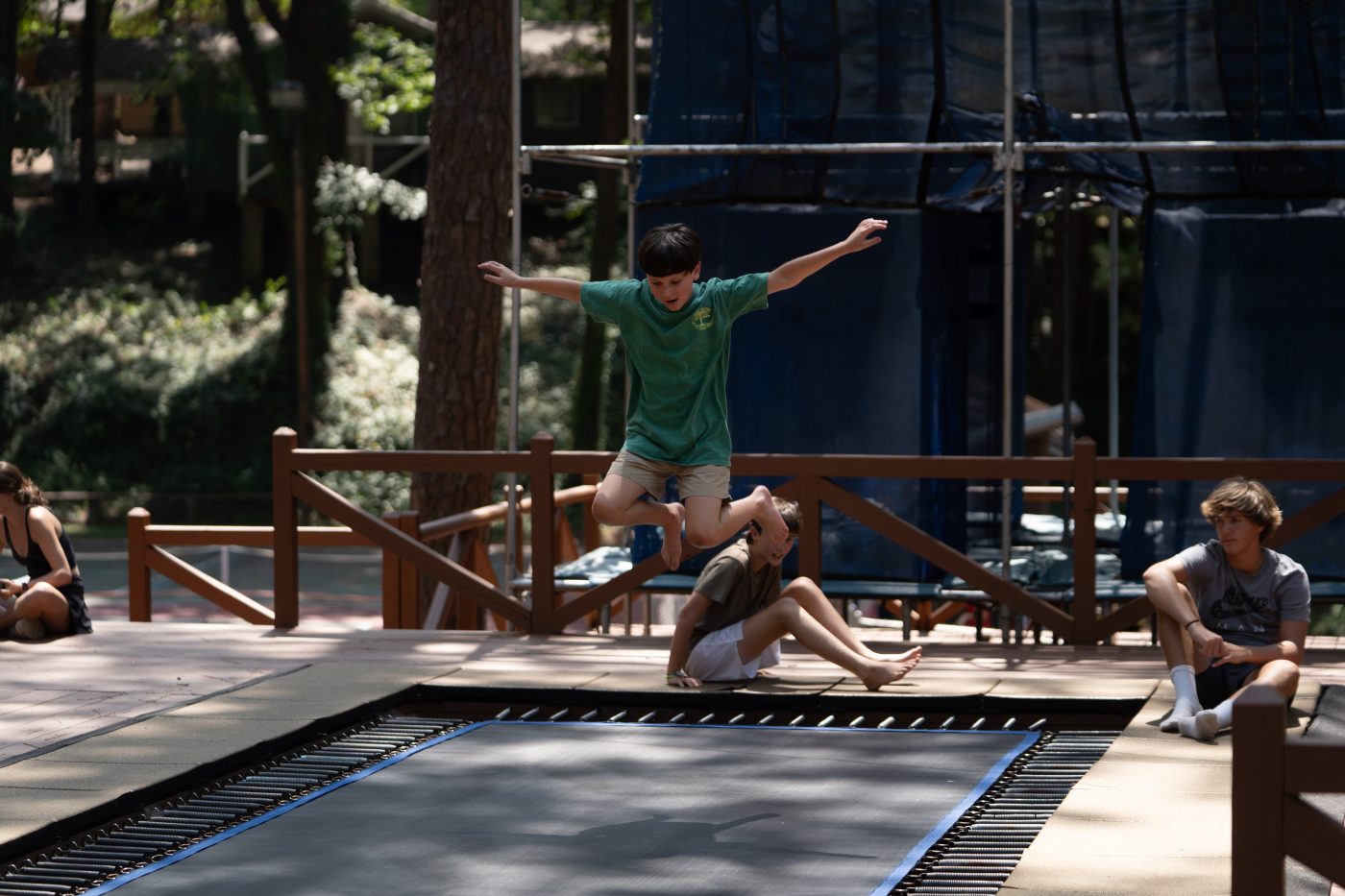 Putt-Putt
Today at Boys Putt-Putt, we had a Hole in One Competition and our winner was Jackson Kiser.

Today at Girls Putt-Putt, we also had an intense Hole in One Competition. For the ladies, the winner was Mary Sibley Schreiber.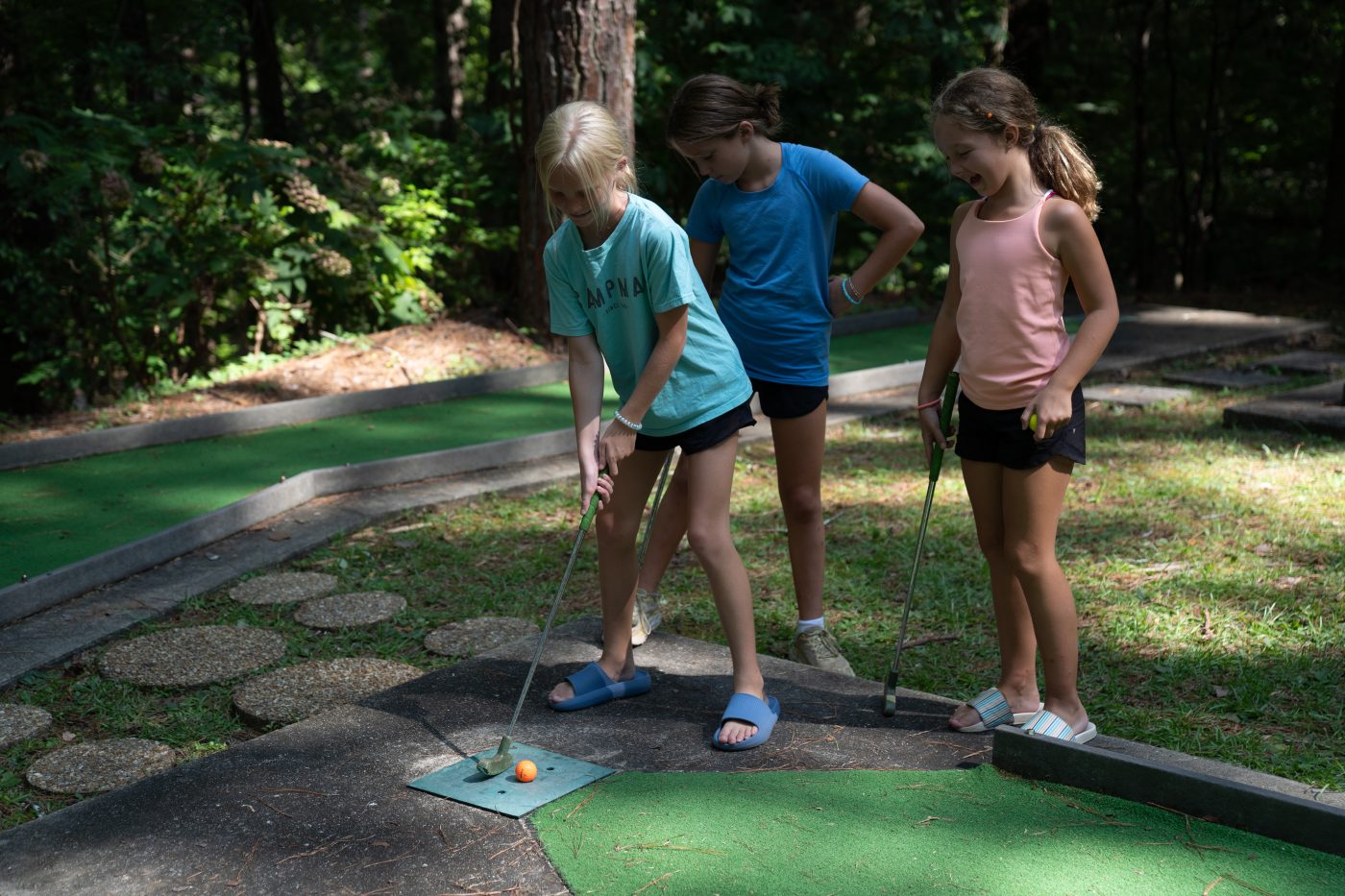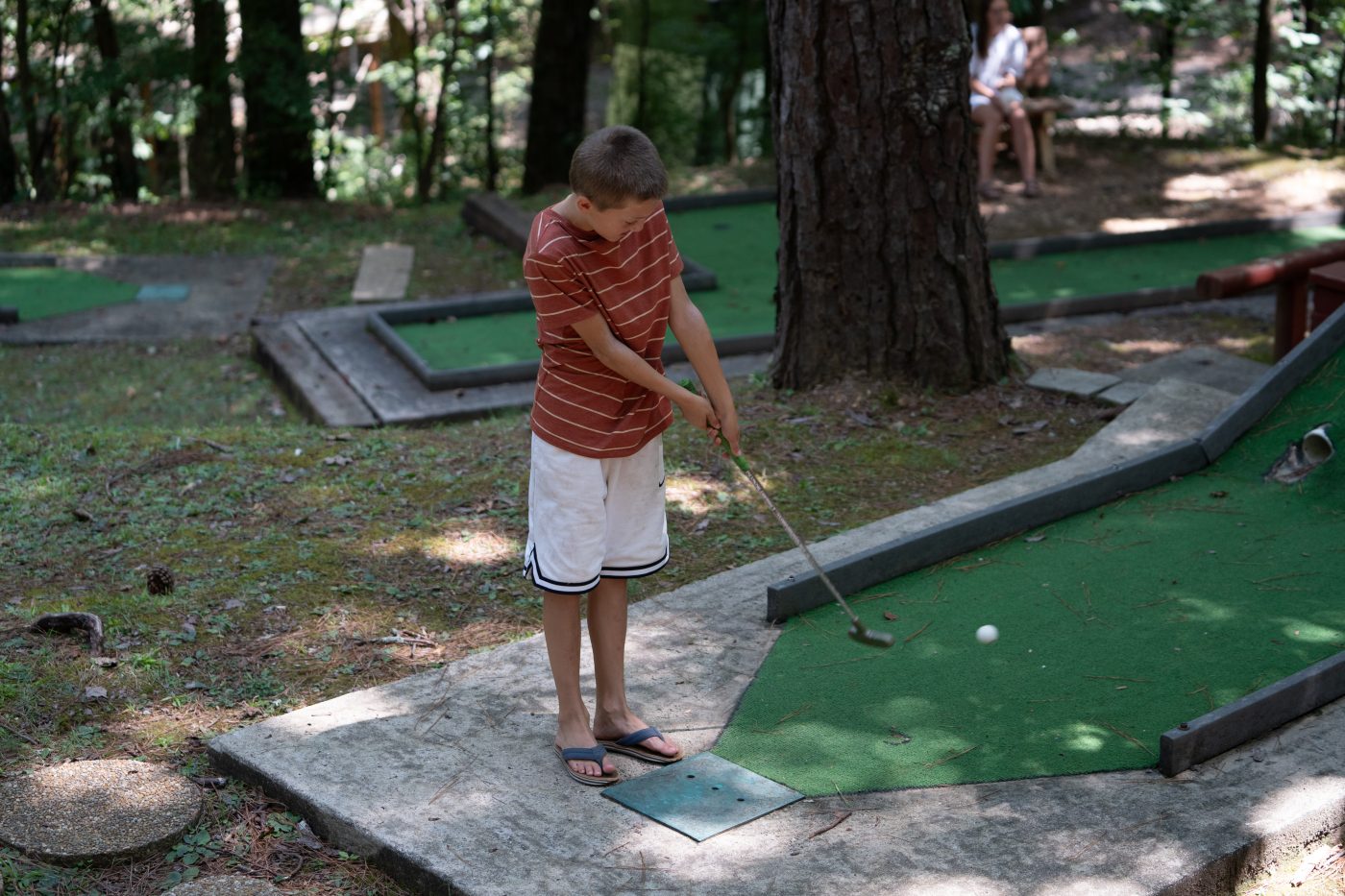 League Games
Today on Court 1, Claire's Carebears finally secured a dub against Sarah Kate's Corn Nugs. From the Bears, Ryleigh Adams went hard in the paint, and from the Nugs, Eliza Reynolds went Sicko Mode.

Today on the Crazy Court 2, Harper's Happily Hippos choked on Mary Drue's Corn on the Cobbs in a confusing game of Volleyball. From the Cobbs, Victoria Clay balled out. From the Hippos, Annie Law played real nice.

Today on Field 1, Katie's Cracked Cougars destroyed Addie and Clarkie's Sharks in a close game of Softball. On the Cracked Cougars, Alice Whiten played like a boss. On the Sharks, Lucy Longo played like a great white shark.

Today on the Shady Field 2, Amelia's Amazing Artichokes in an epic Softball game. From the Artichokes, Kate Bakken went beast mode. From Inskeep on Swimming, MJ Gross balled out.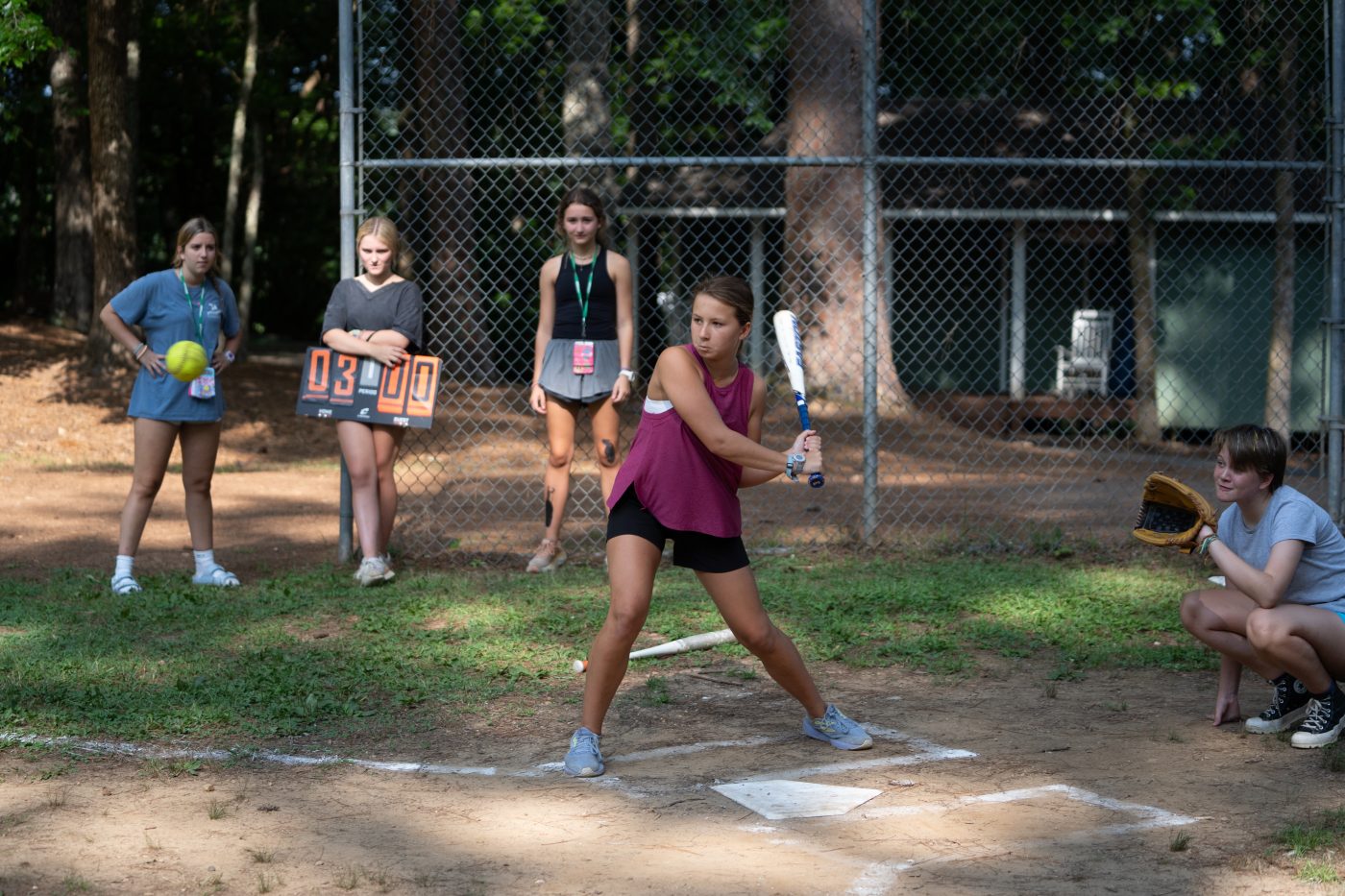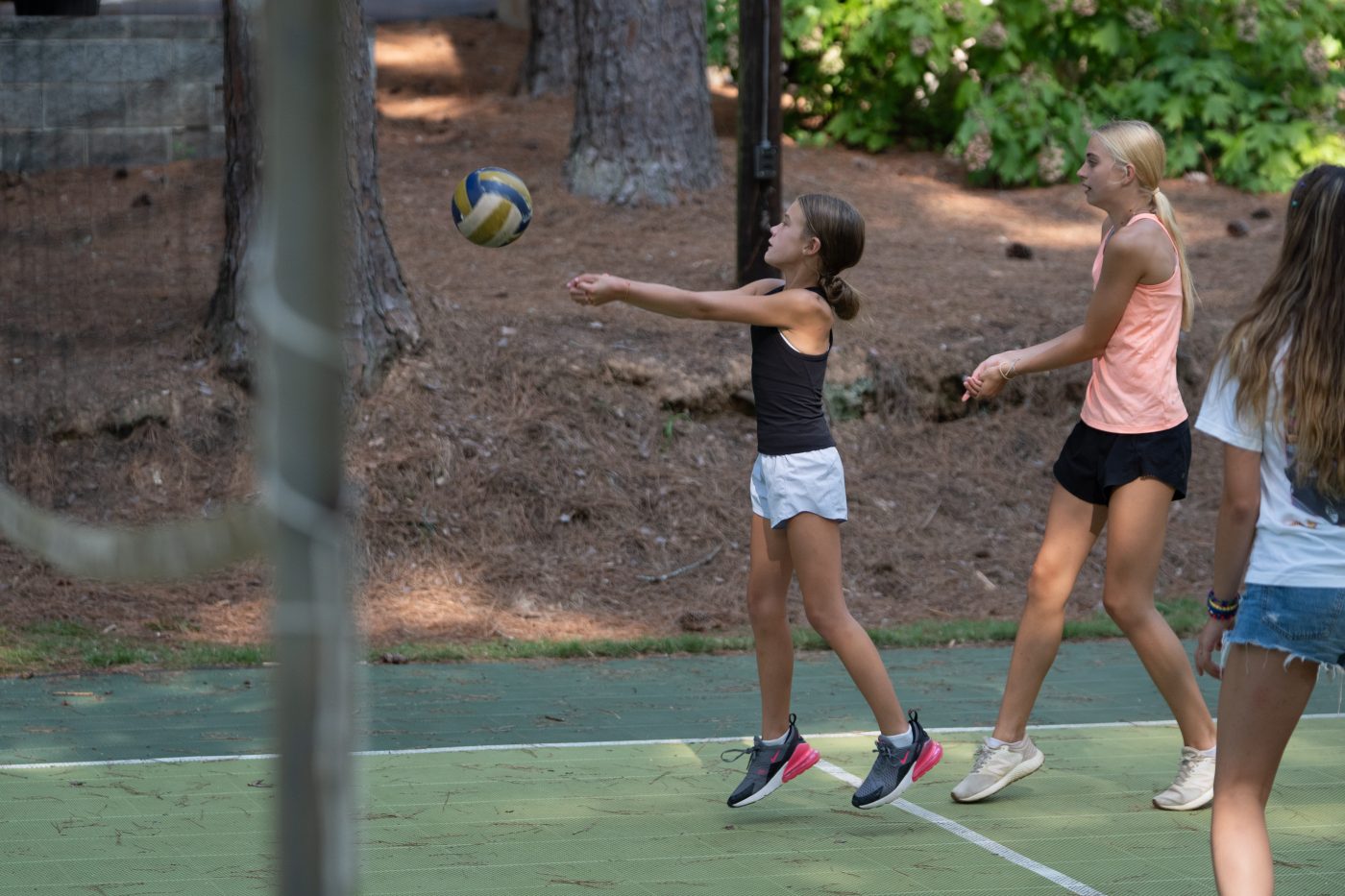 From the Dining Hall This morning, we had Pancakes with Bacon, Eggs, Grits, and Buttered Toast. For lunch, we had BBQ Sandwiches with French Fries and a Salad Bar. For Dessert, we had Chocolate Chip Cookies. And to end the day, we had Spaghetti and Meat Sauce with Corn on the Cob, Garlic Toast, and a Salad Bar. For Dessert, we had Cake.
Vespers
JD Lewis gave our message tonight.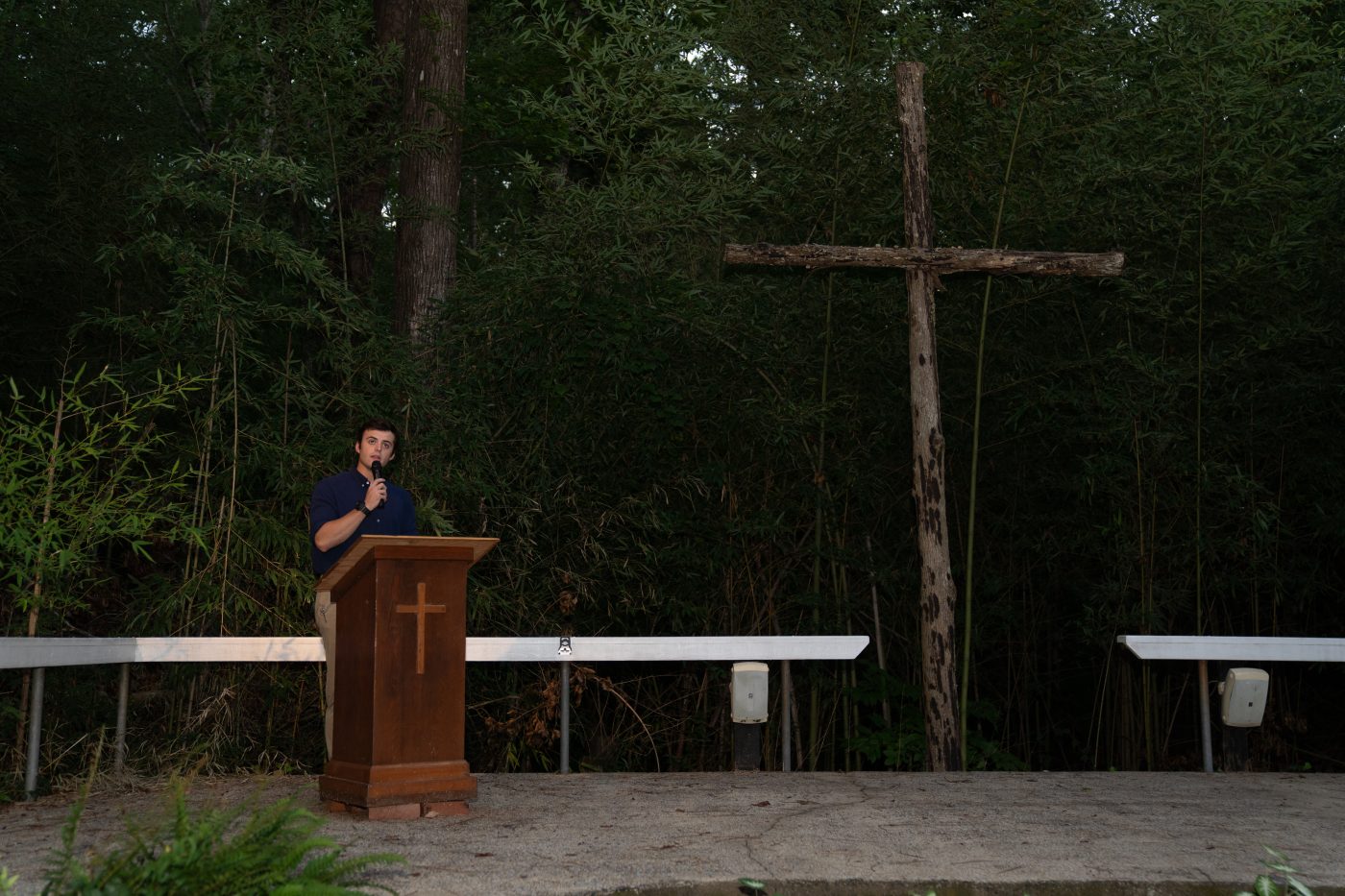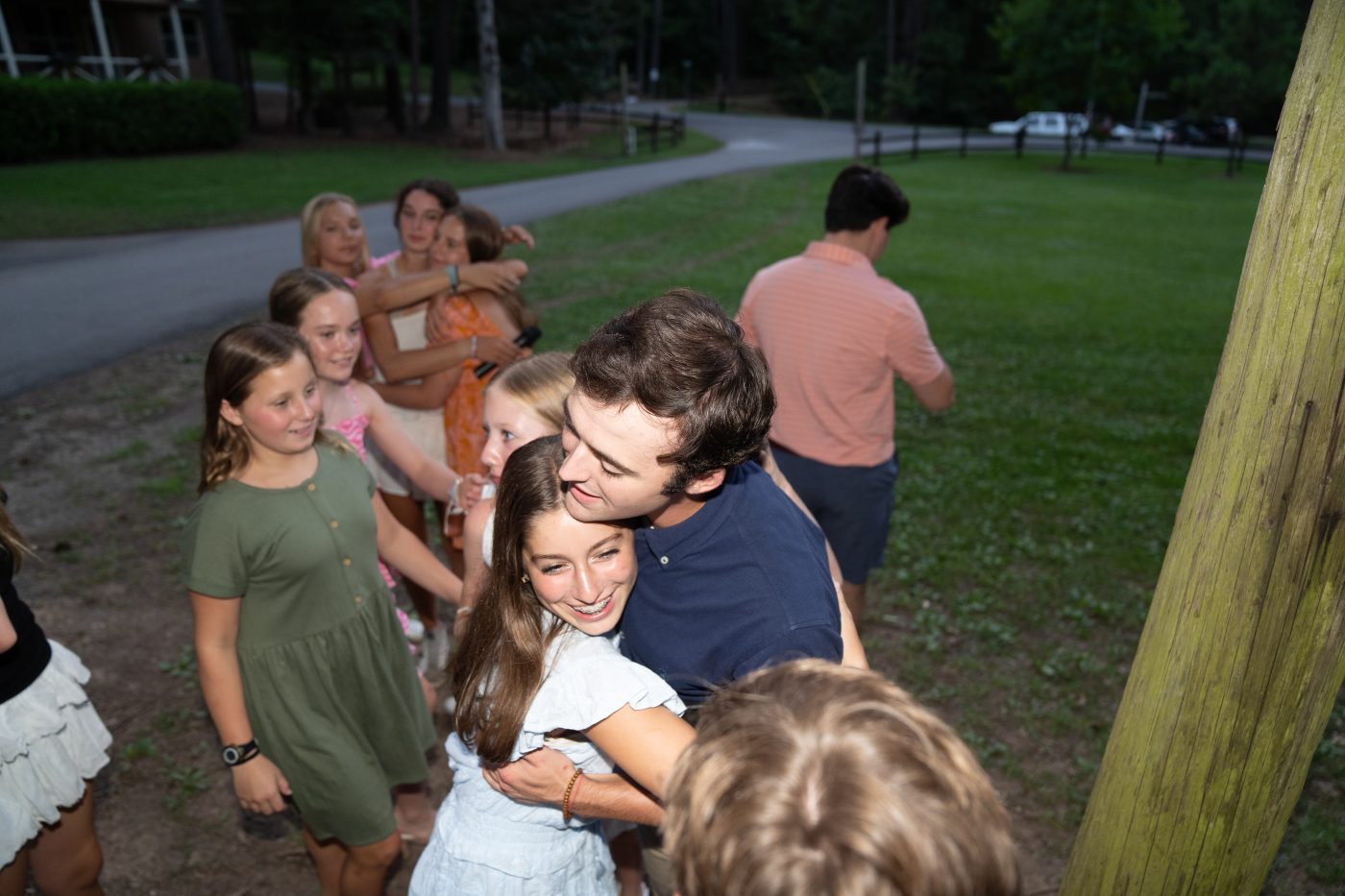 Tonight for Night Rec...
We had Party Night! Each cabin elected one individual to represent them on the Party Night Court. Our 2023 Queen is Amelia Lacy, and our 2023 King is Coleman Klecker!

Court Representatives:

G-3: Stella O'Neal
G-2: Mary Manning Harper
G-1: Abby Drew Smith
Oakridge: Louise Williams
G-0: Maggie McLeod
Lake: Amelia Lacy

B-2: Gaines Kinney
B-1: Rhett Dudley
Cheaha - Coleman Klecker'
Chinnabee - Reid Mcelheny
B-0: Fred Carrington.