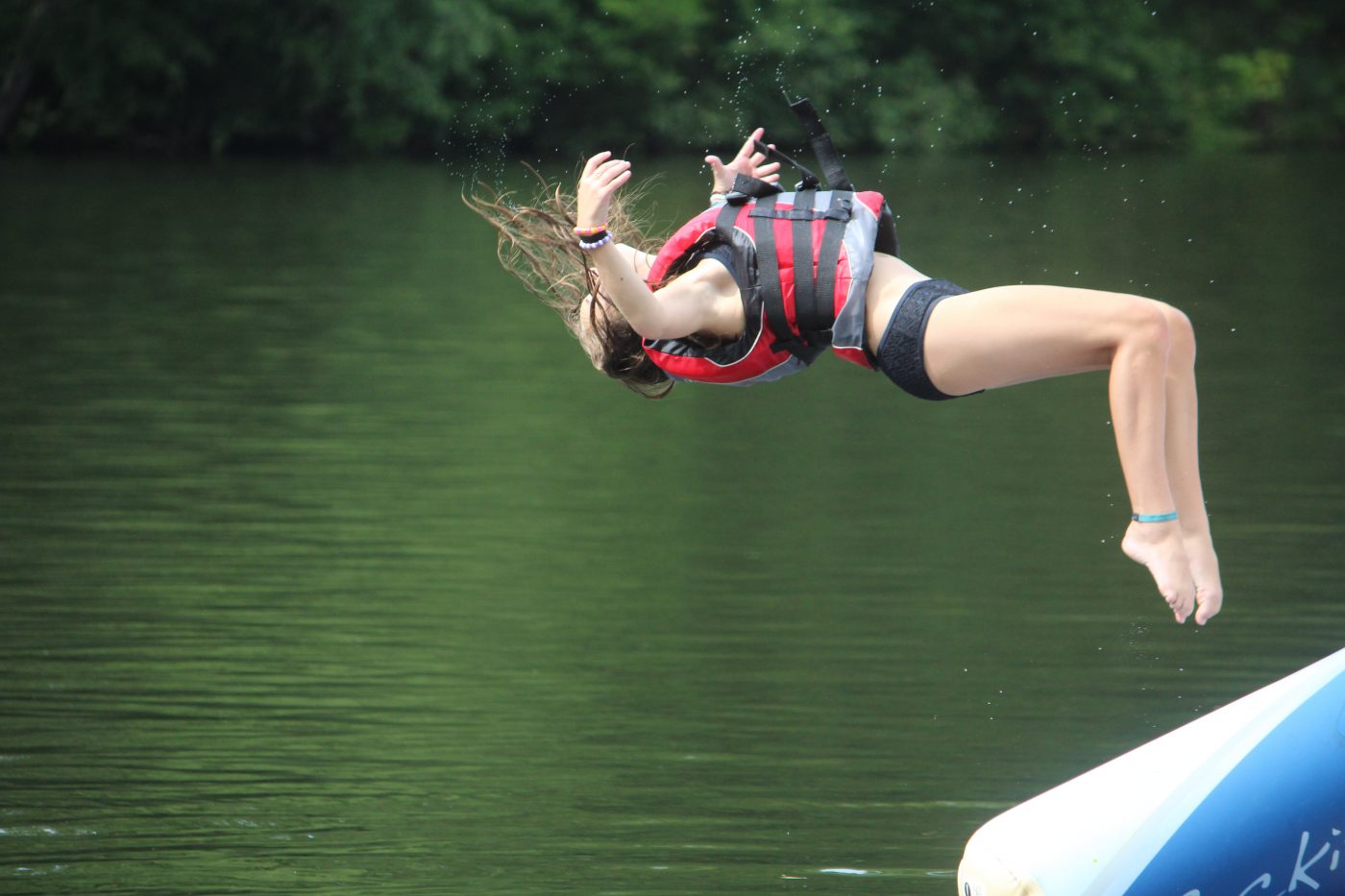 Today we had a "Flash Flood" moment and the campers (and staff!) loved it! Why? Because all of the sudden 3rd period was cancelled and all campers and staff got a "late" lazy day hour! Everyone rushed to their cabins, got out of wet clothes, and into warm, dry clothes. Then, everyone happily got into their bunks for a much needed nap (morning after campouts)! Camp was so quiet, except for the sound of rain...we know, just perfect!!! There will be fewer pictures today because of rain 2nd and 3rd periods this morning.
Morning Activities
Riflery
Hunter Franklin - 32
Robert Baird passed off Pro Marksman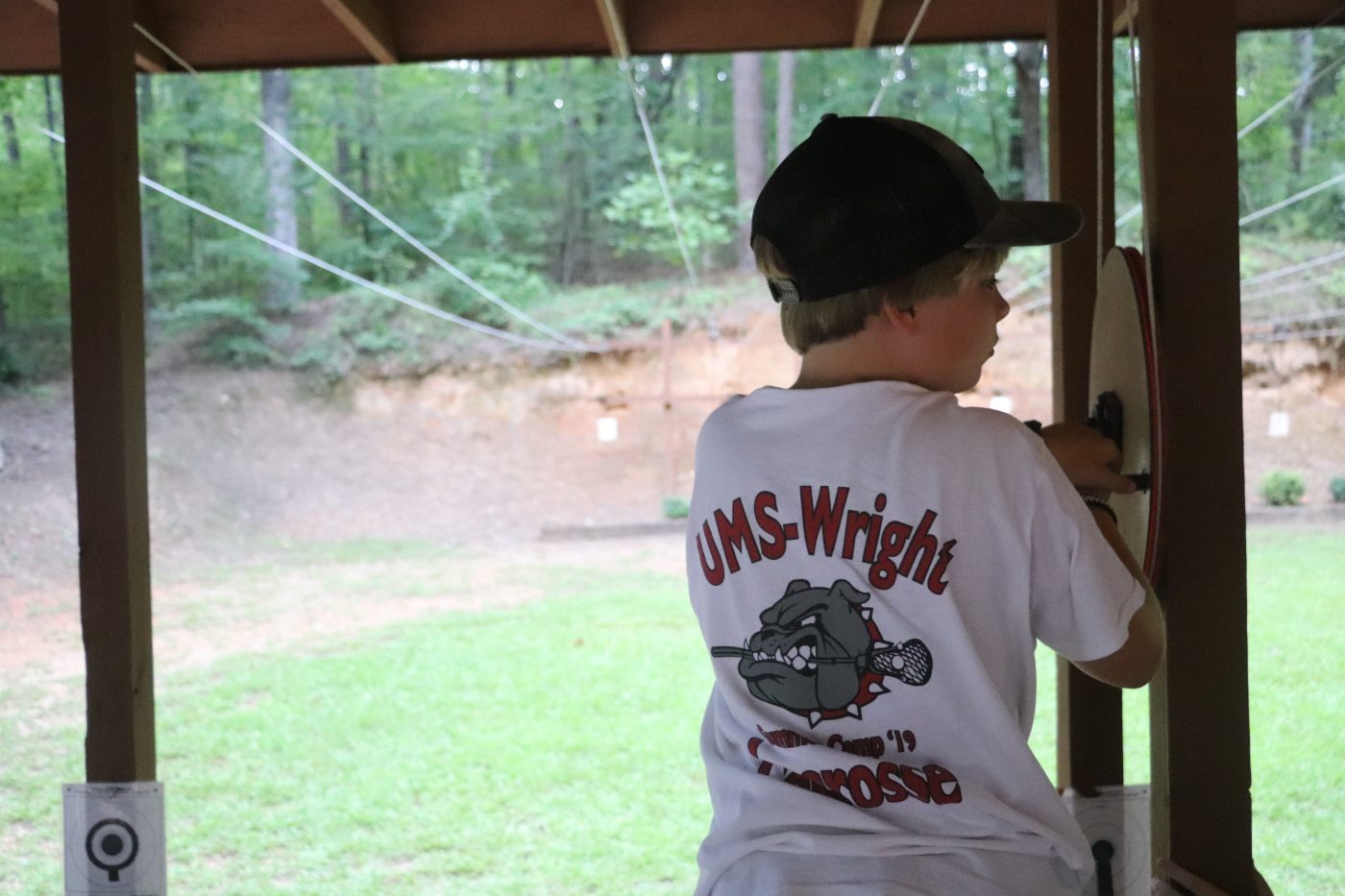 Skiing
Upper Lake
First Time Skier!!
Zoe Russo

Lower Lake
Passing off 3rd Class Kneeboarding:
Eva Zunino
Herrin Tate
Coco Moore
Mary Laslie Pike
Passing off 3rd Class Wakeboarding:
Hollis Tate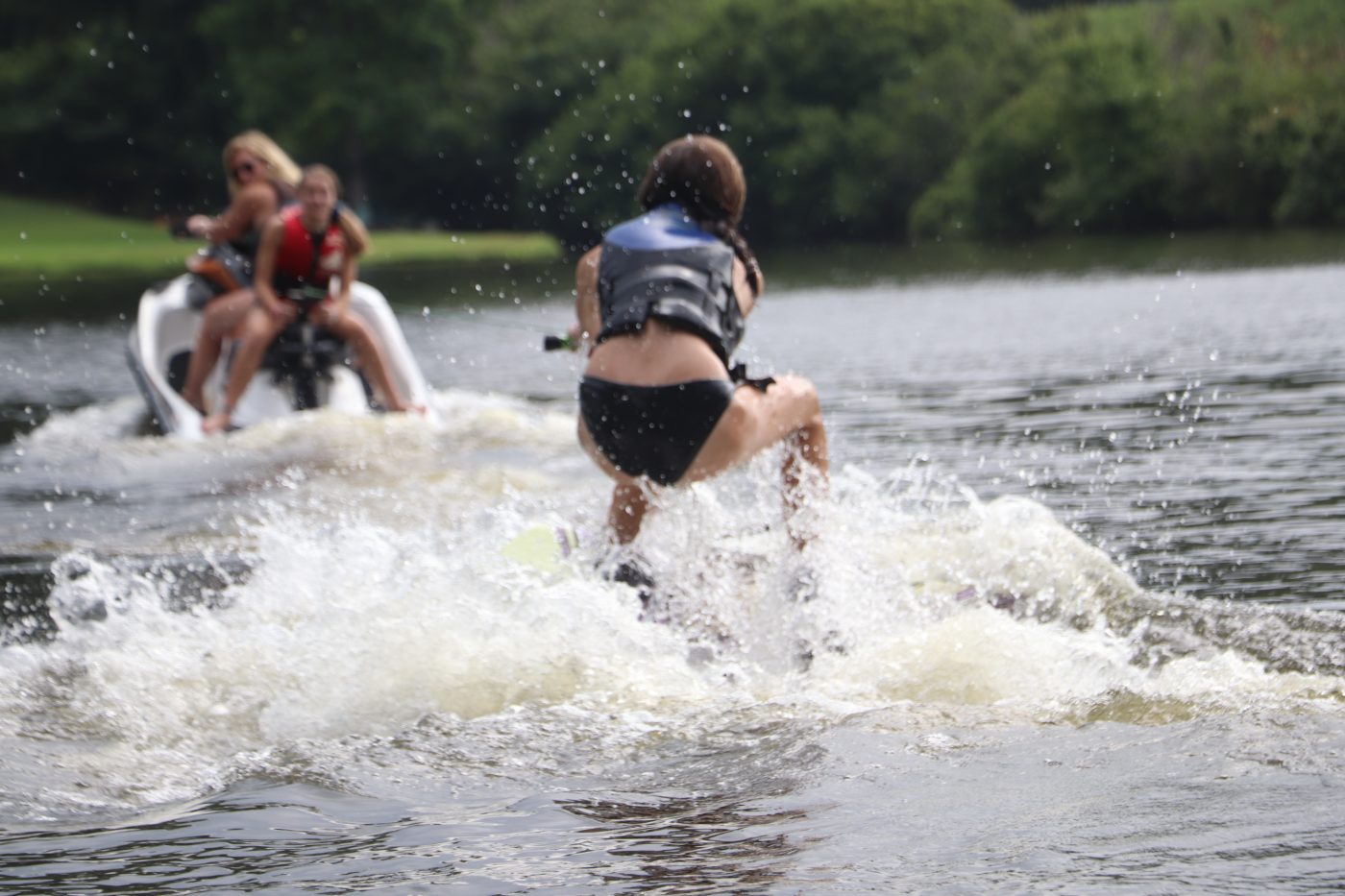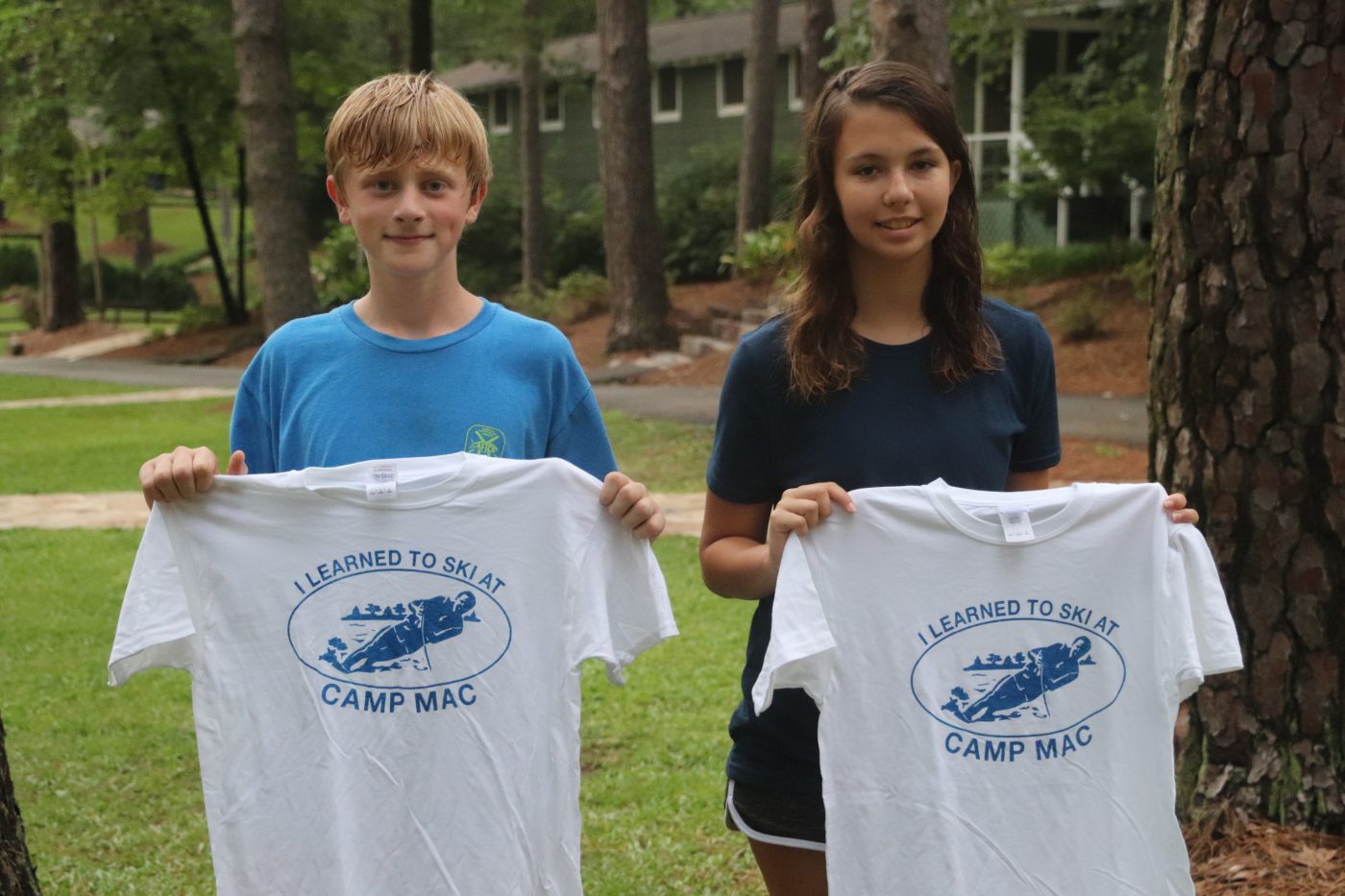 Team Sports
It was the girls' turn at the Dojo, and they did the obstacle course and played some bombardment!
JV - Cherdman's Cheerios beat AE's Twinkle Toes 3-0. The MVPs were Meryl DuBroc & Mary Carter Culpepper. The obstacle course winner was Martha Ponder with a time of 25.54 seconds.
Varsity - Cherdman's Team beat AE's PBs 11-0. The MVPs were Frances Hodges & Rachel Bethke. The obstacle course winner was Emma Lou Giordano with a time of 21.03 seconds.
The Rookies were rained out :(
And the winner of the Winna Winna Chicken Dinna goes to Emma Lou Giordano!!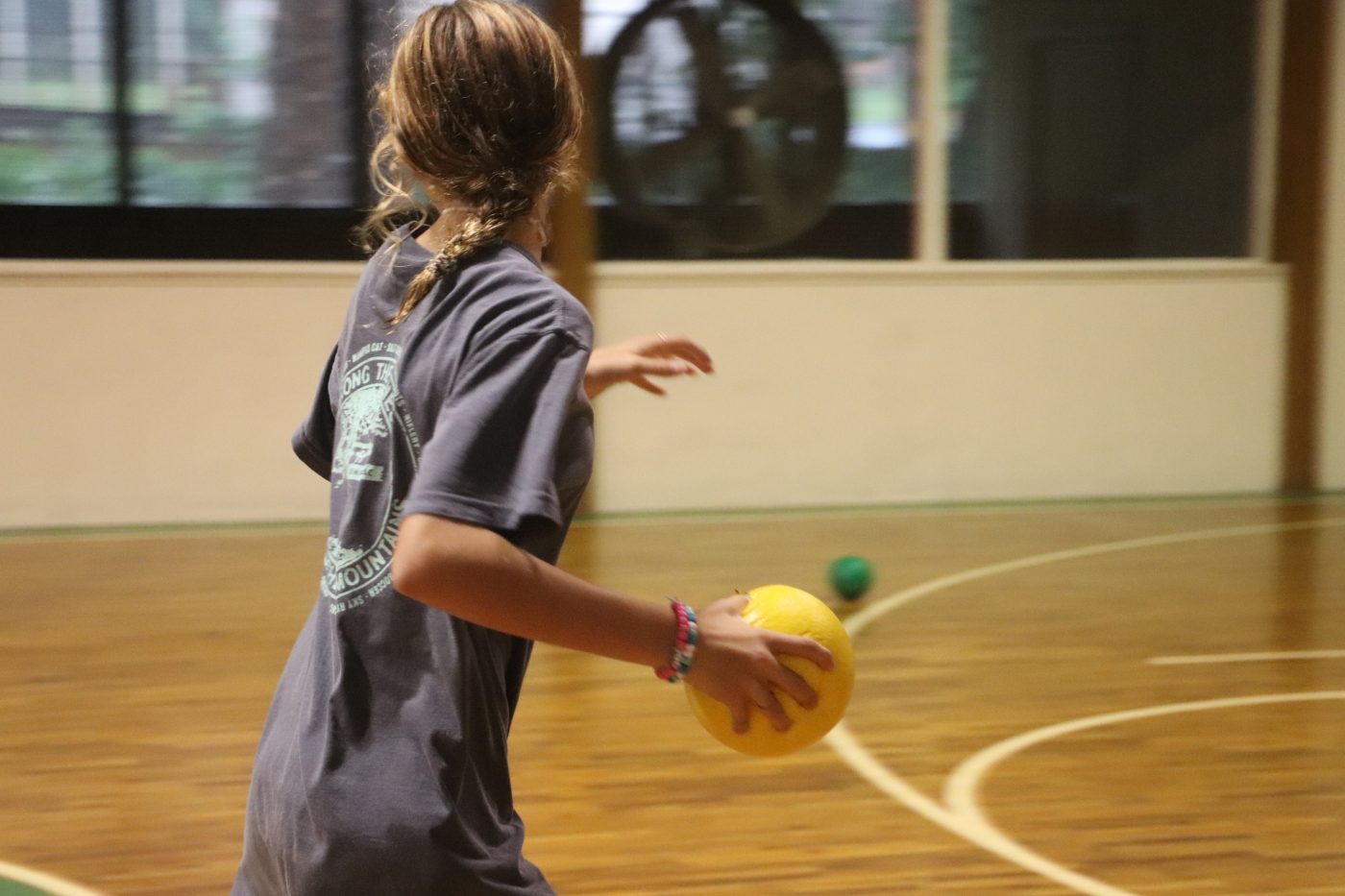 Dining Hall
We started the morning off with Camp Mac Breakfast and assorted cereals!

For Lunch, we had the option of either ham Sandwiches or Tuna Sandwiches with the option of a salad bar/1

And we ended the day with Baked Chicken, Rice, and Peas for Dinner!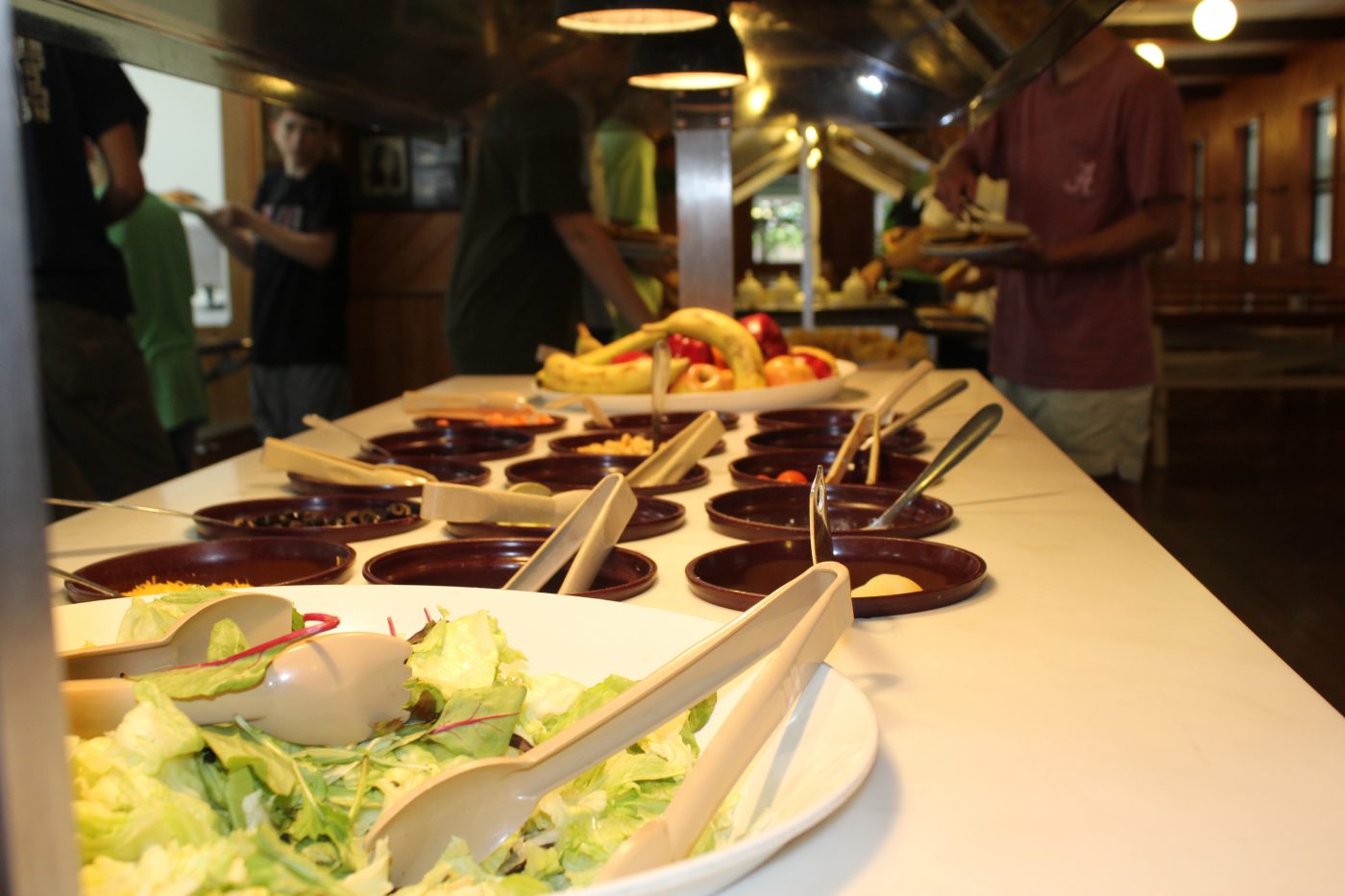 Electives
Fishing
Sam Prim caught 6 fish
Robert Baird caught 1 fish and a turtle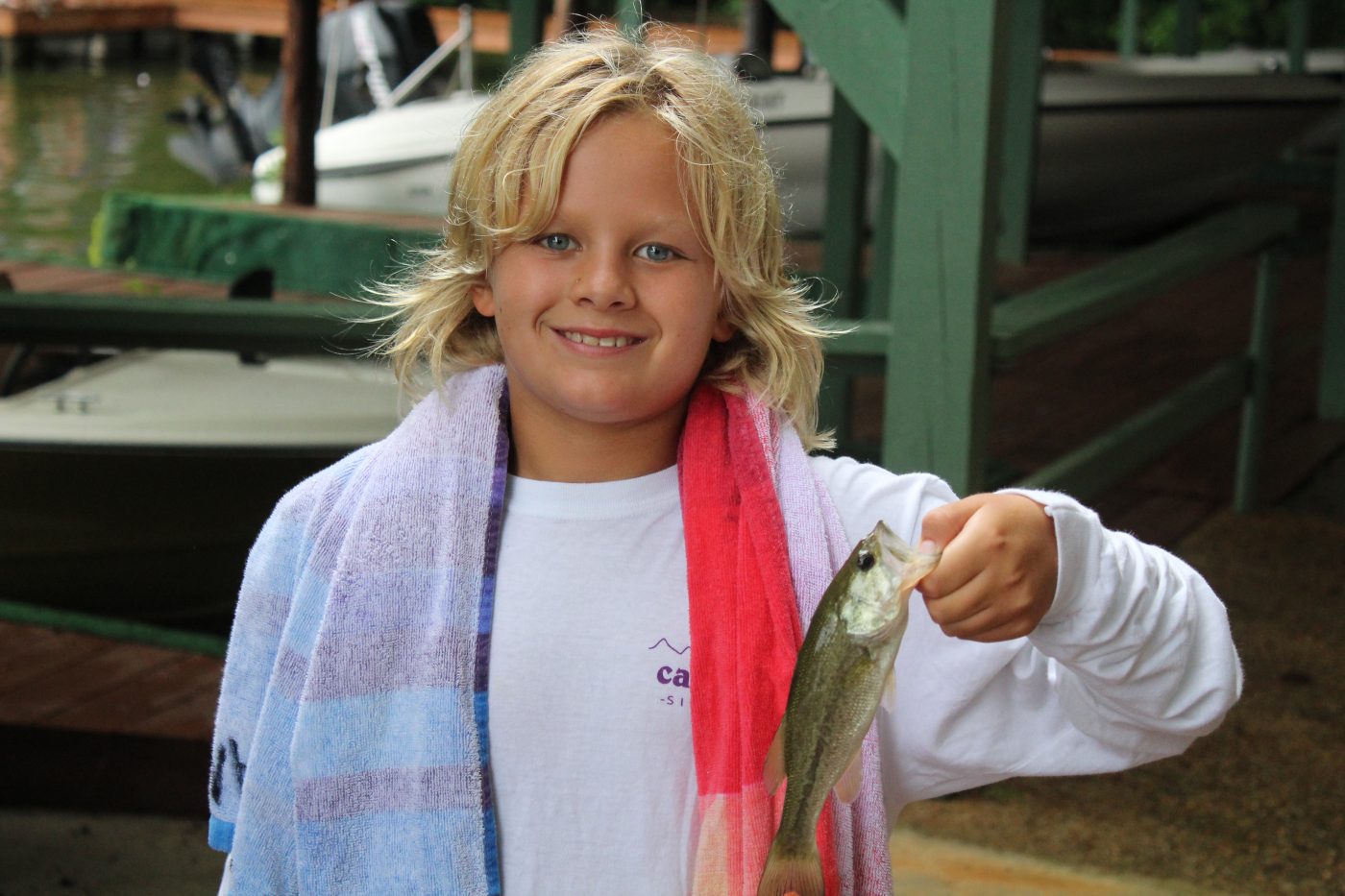 Tramps
Boys
Chad Bonner did the "Brady"
Hunter Franklin passed off Expert Tramps!!

Girls
Passing off 2nd Class:
Gracie Stokes
Savannah Rhodes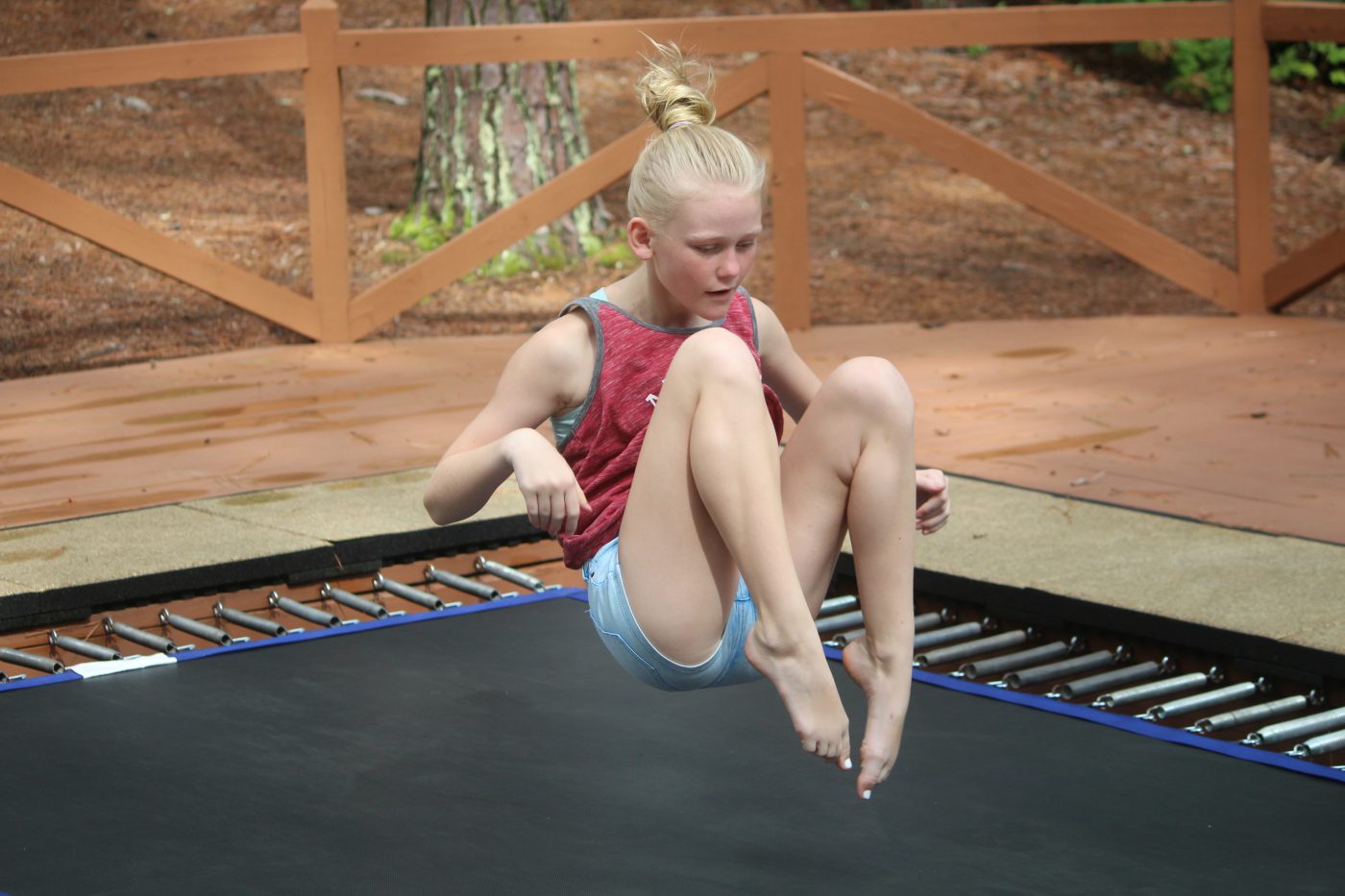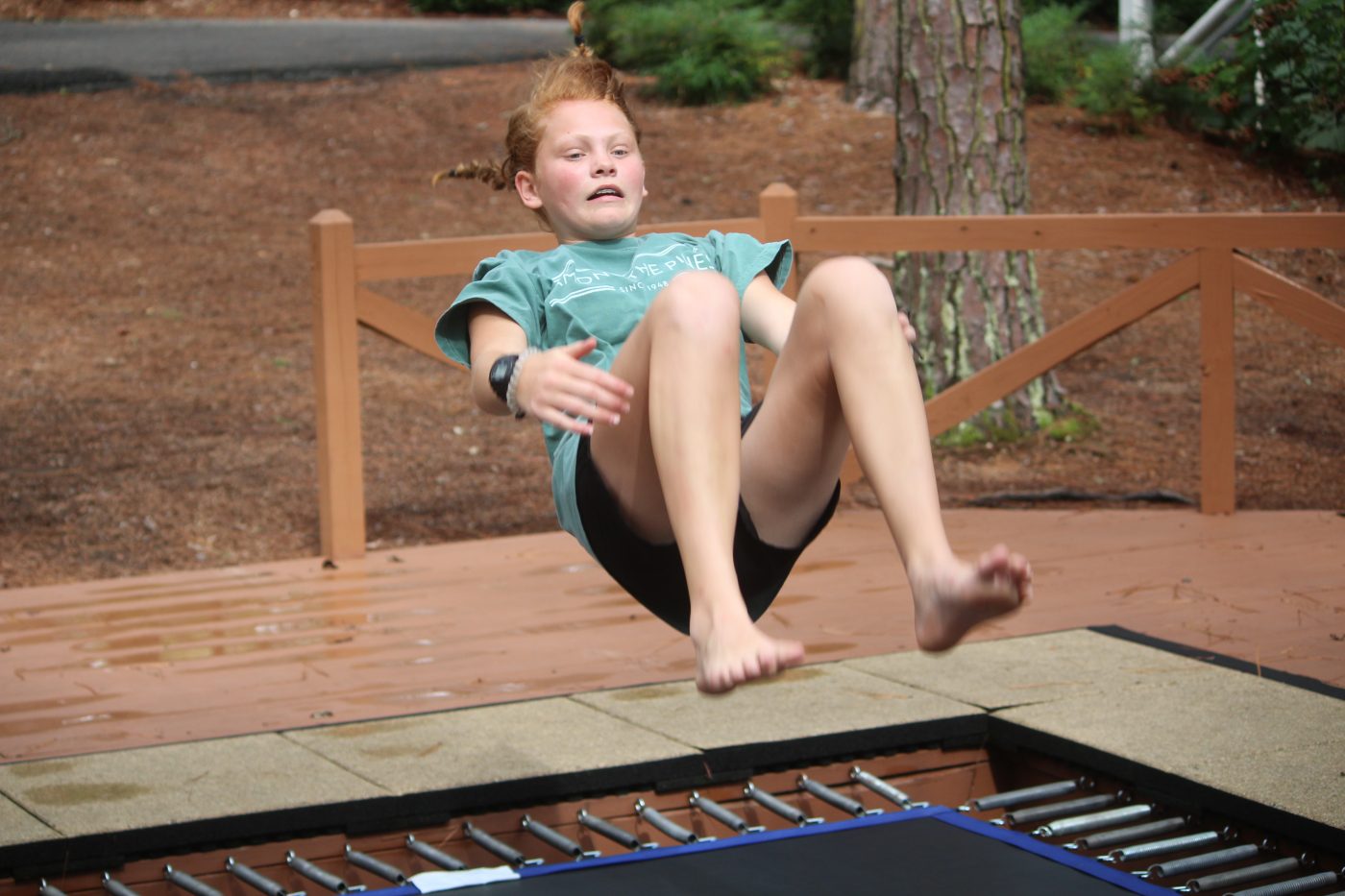 Shooting Sports
Boys
Riley Lange - 12 clays
Joe Brown - 9 clays
Hart James - 9 clays
Alex Banik - 5 clays
David Giordano - 5 clays
Manu Porter - 6 clays
Cale Smith - 12 clays
Tommaso Gaurdio - 6 clays
The following guys will be competing in the Shoot Out: Riley Lange, Joe Brown, Hart James, and Cale Smith.

Girls
Autumn Zwilling - 6 clays
Emily Dunn - 5 clays
Claire Abrams - 6 clays
Claudia Weisman - 3 clays
Rachel Bethke - 7 clays
Virginia Echols - 7 clays
Illiana Mays - 2 clays
The following ladies will be competing in the Shoot Out: Virginia Echols, Claire Abrams, Emily Dunn, and Rachel Bethke.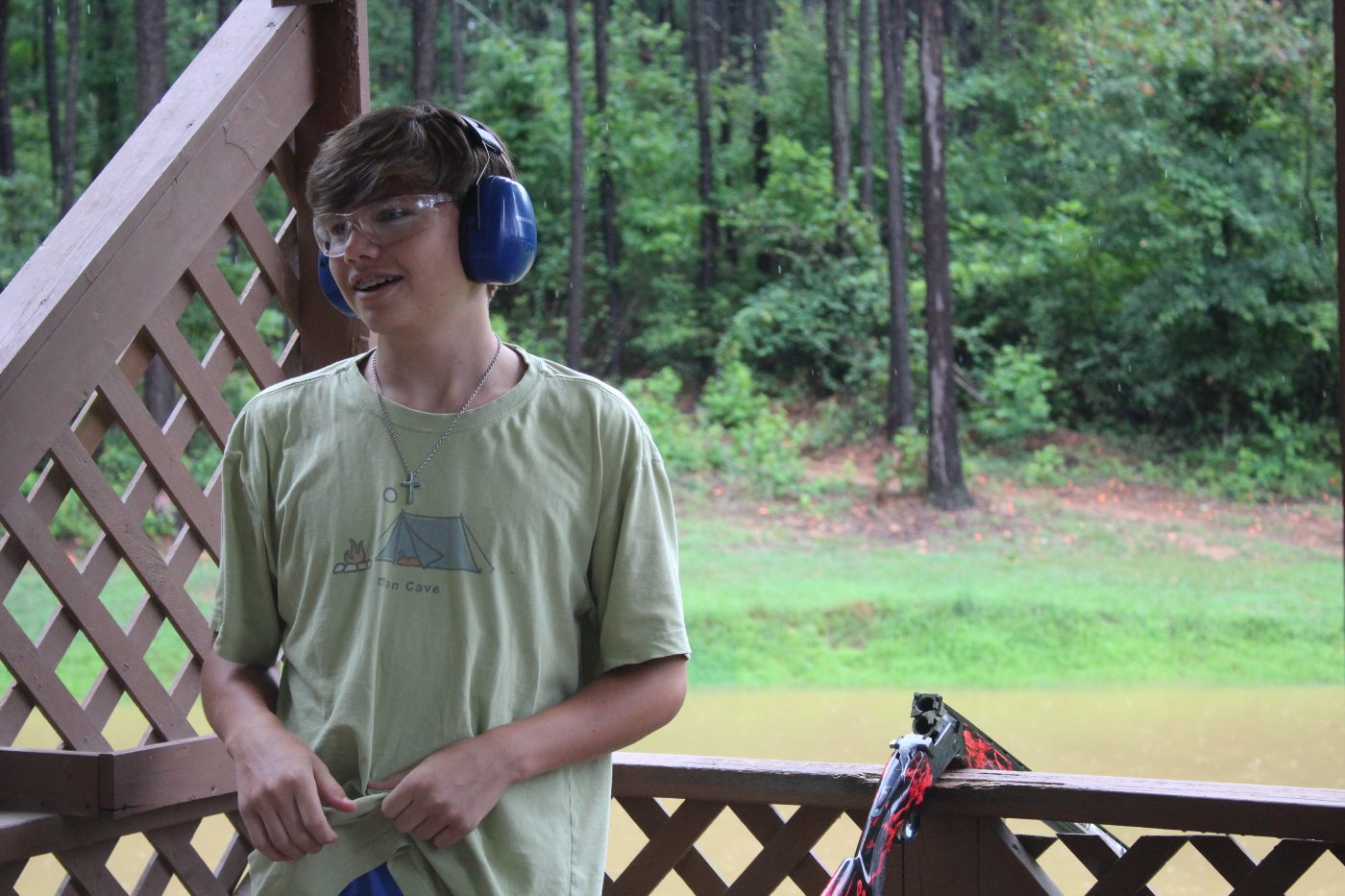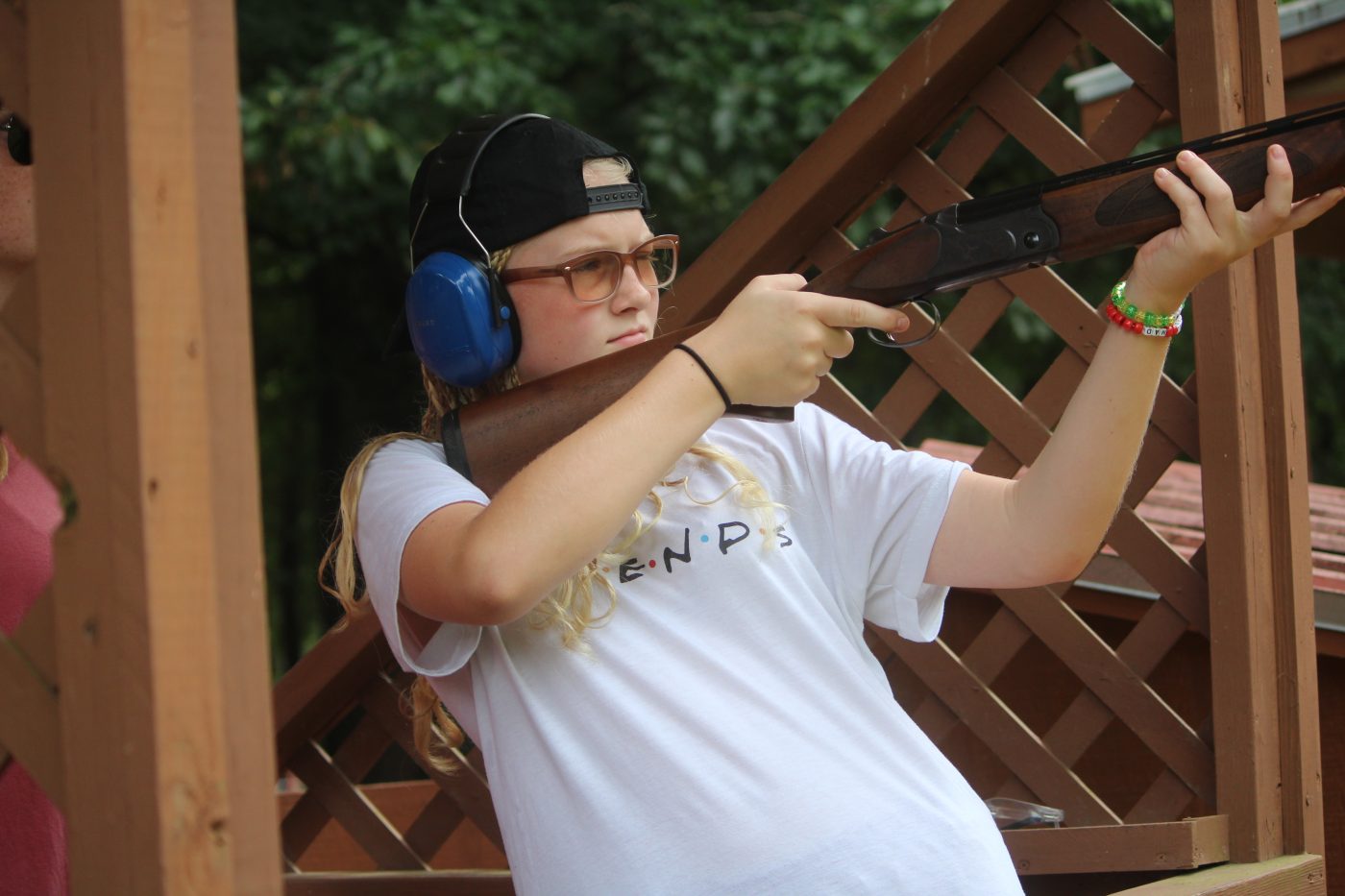 Putt-Putt
Today the girls came down to the Camp Mac Green and had qualifications for the Masters! Ellie Gribbin, Mary Carter Culpepper, and Herrin Tate all qualified to compete for the coveted Green T-shirt. Also, Kinleigh Freeman won the Dropout Competition.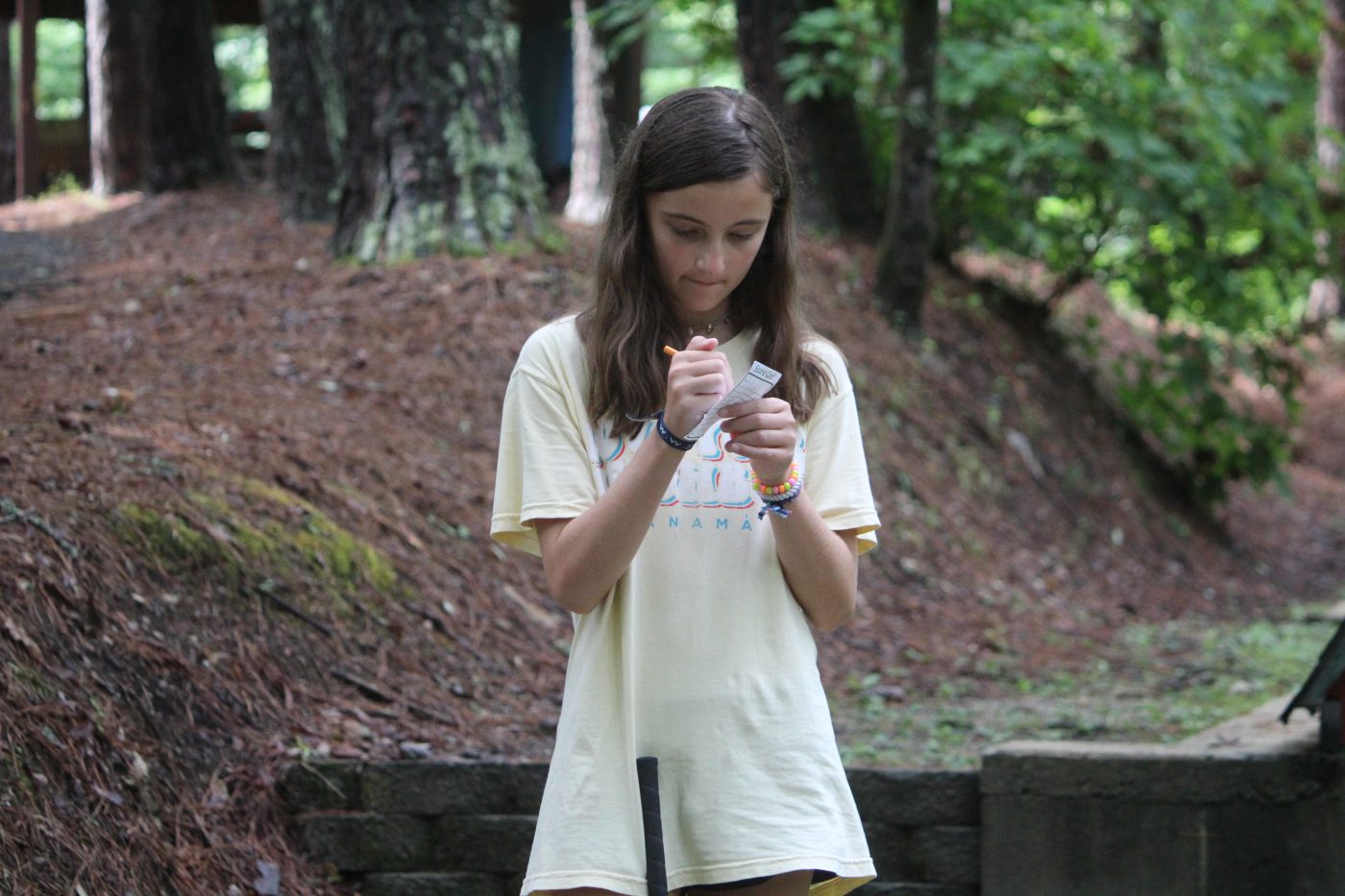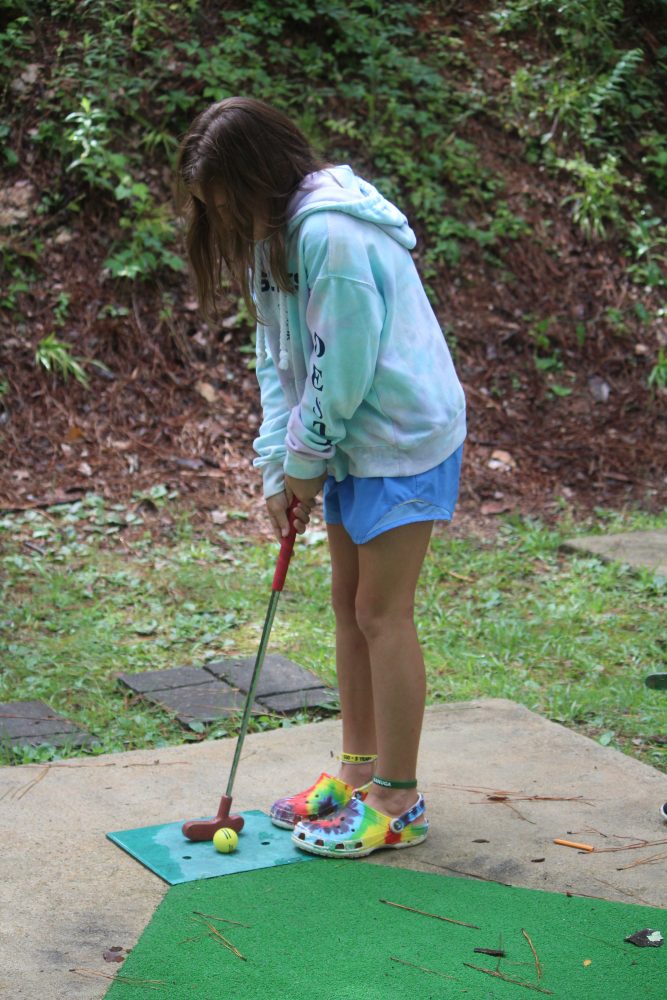 League Games
Today on the slightly slick Court 1, the 10 EGPeas in a Pod boiled the Mamma Mias in a delicious game of newcomb. Amelia Crocker spiced up the game with some killer serves and Ellie Gribbin made some hot saves.

Over on Court 2, Roma's Raviolis cooked the Anacondas in a game of newcomb. For the Anacondas, Ann Rollins Brown slithered all over the court. For the Raviolis, Sophie Broutin played saucily.

Down on the puddle-redden field of soccer, EB's Broskies lost to Lauren's lil Crisps in an intense game of foot to ball with intense hydroplaning. Lauren Tapley went beast mode for the Broskies, and Virginia Echols played like a young smiling Carey Gunn for the lil Crisps.

Far far away on the Fortnite Battlefield, the Howdy Dowdies and Lucy's Ballers faced off for the victory royale. After a tough game, the Dowdies clutched the W. From the Ballers, Isabella Foshee was a sniper, and Chloe Rowe played like she had unlimited v-bucks for the Dowdies.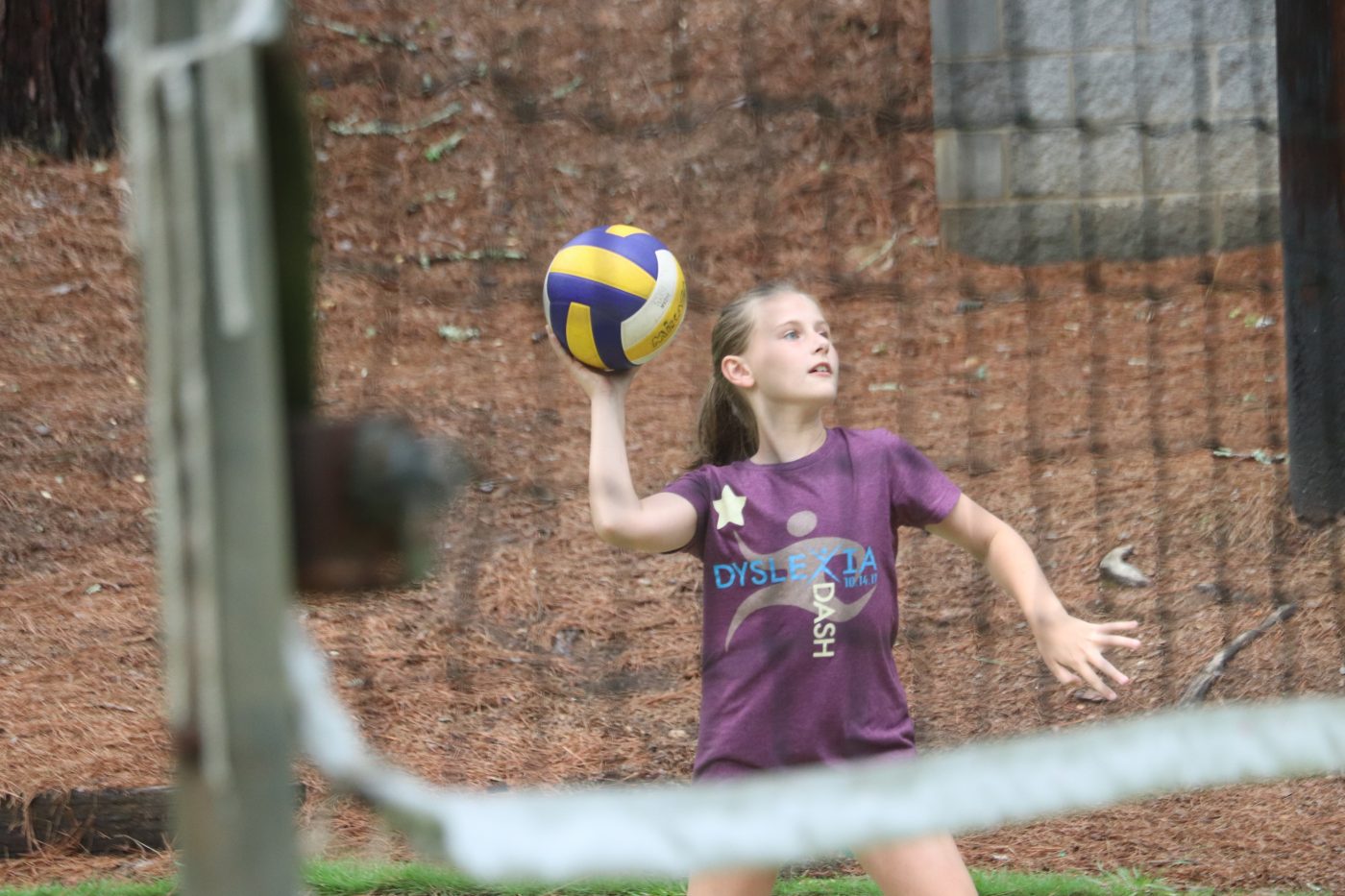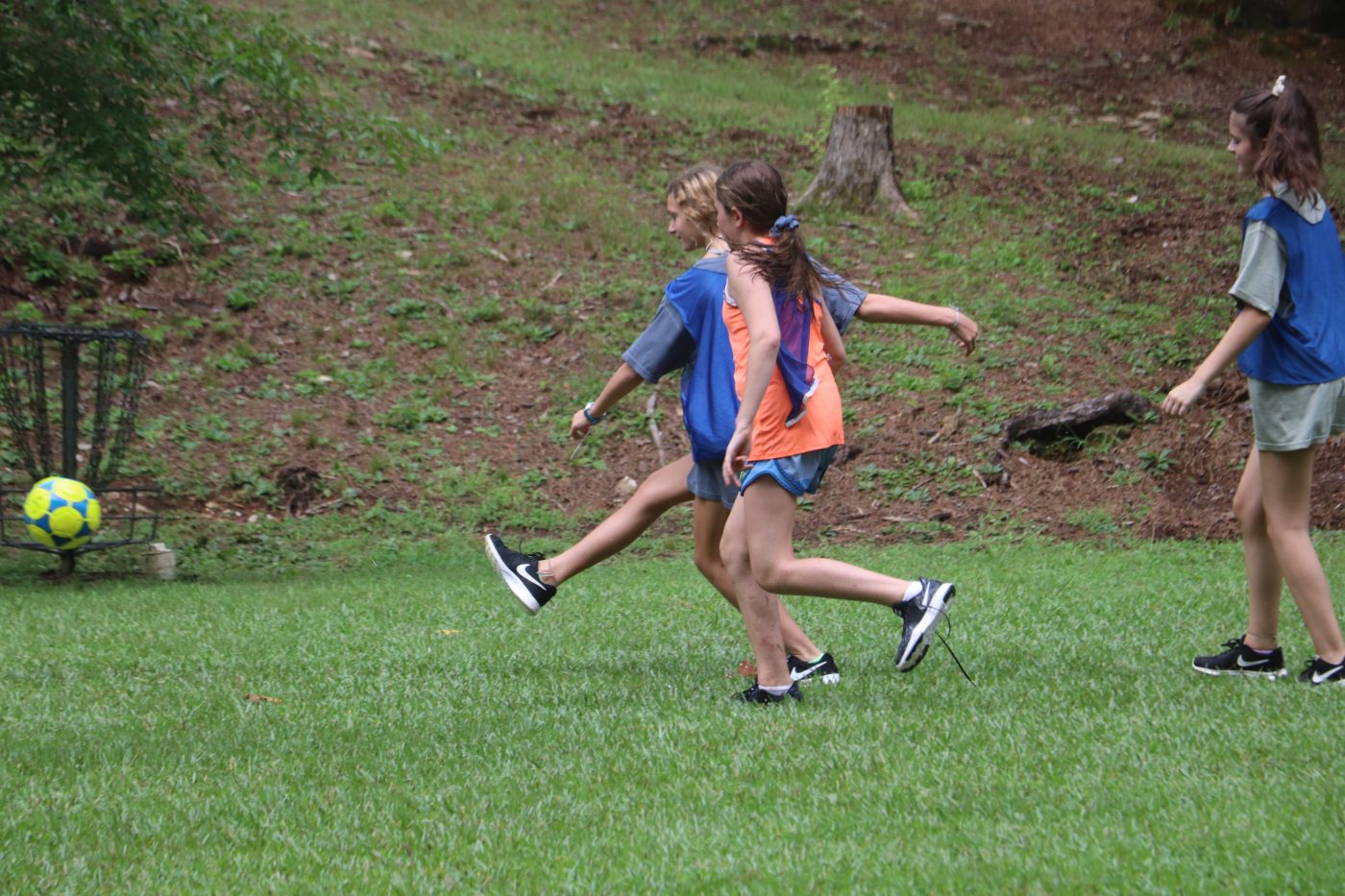 Vespers
Tonight our choir was Oakridge Cabin and our speaker was Emma Grace Pike!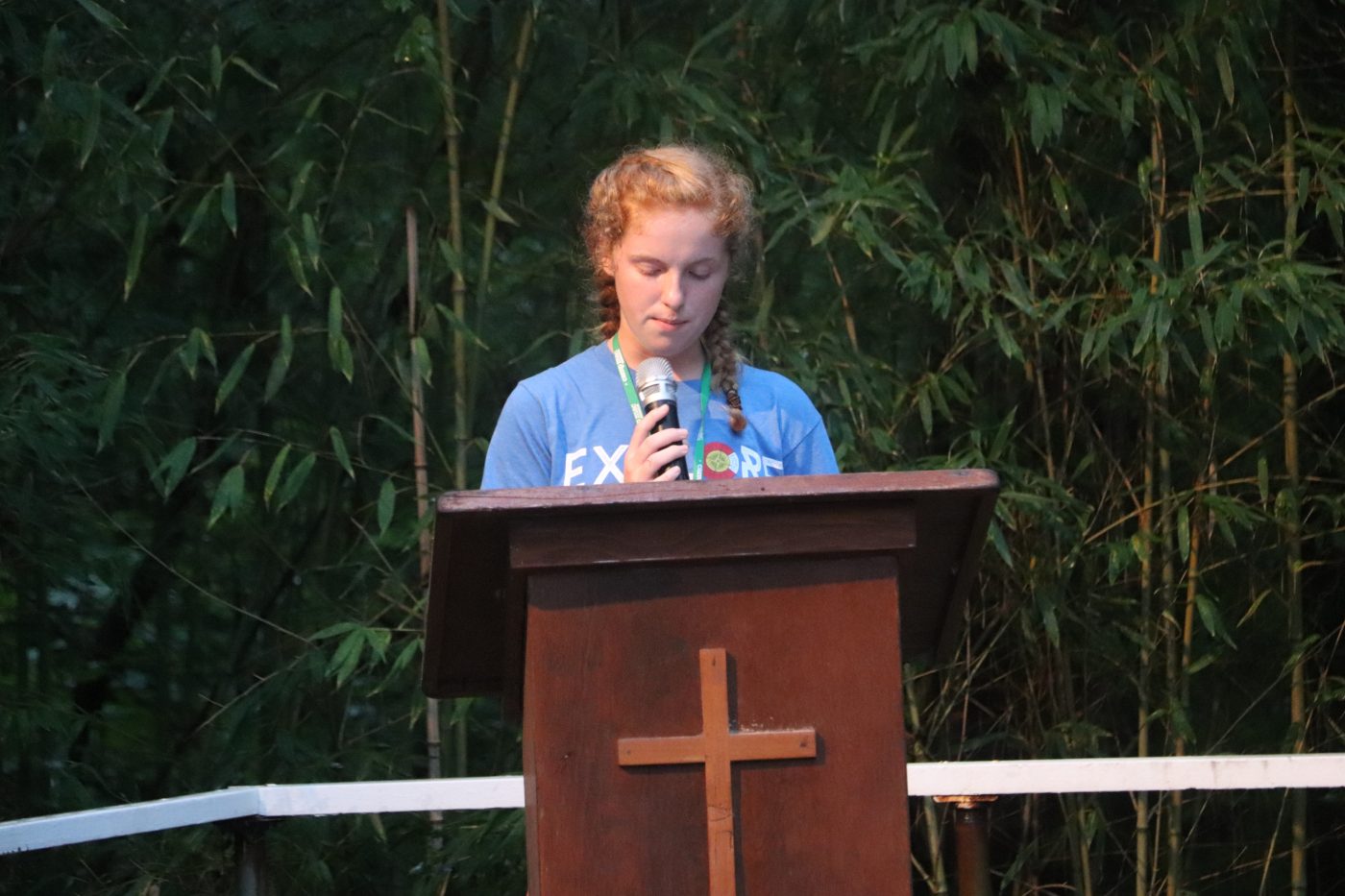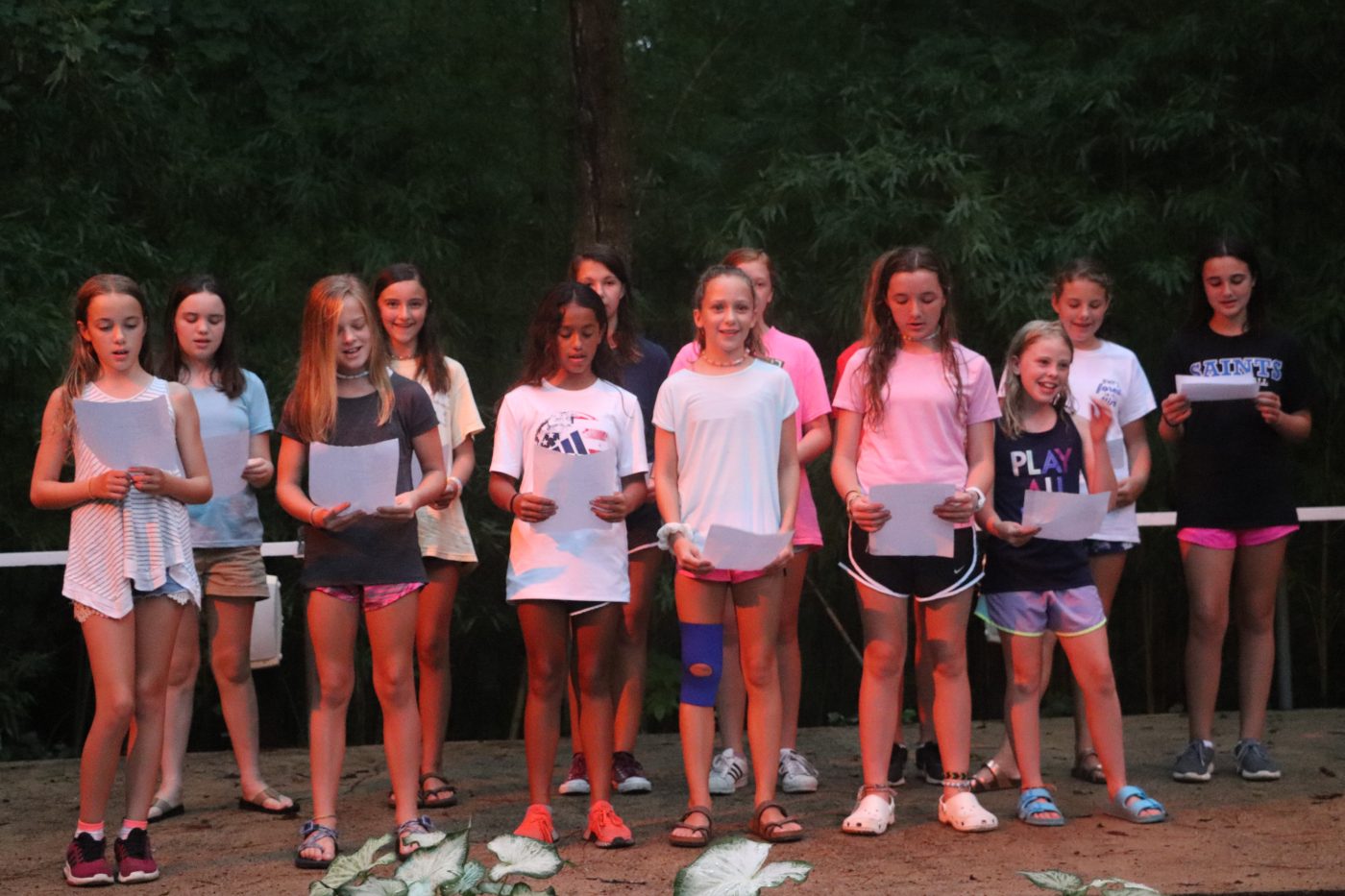 Night Rec
Junior Cabins
The Juniors had College Night in the Rec Hall!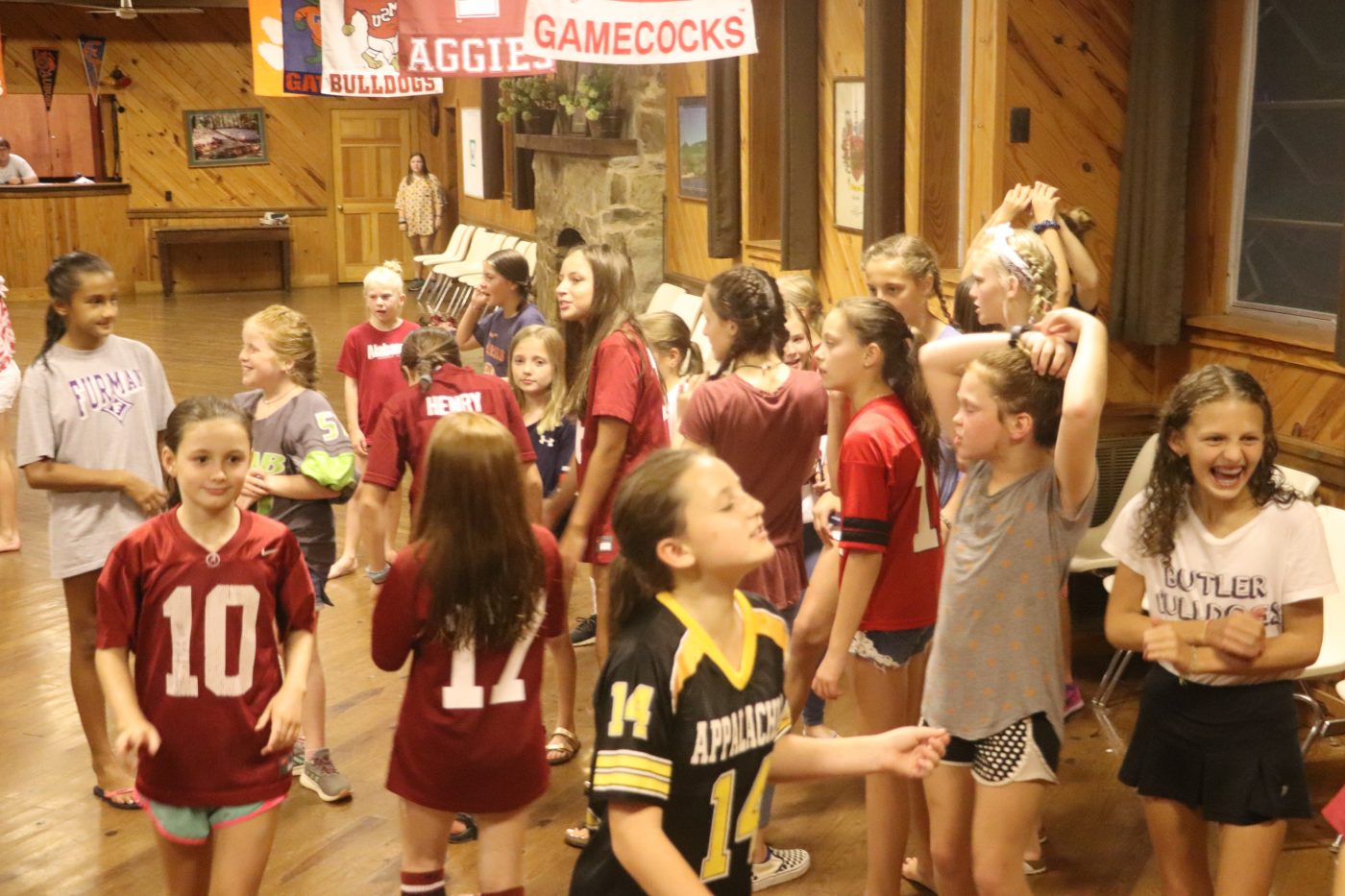 Senior Cabins
The Seniors went down to the Sports Area and played some Volleyball!