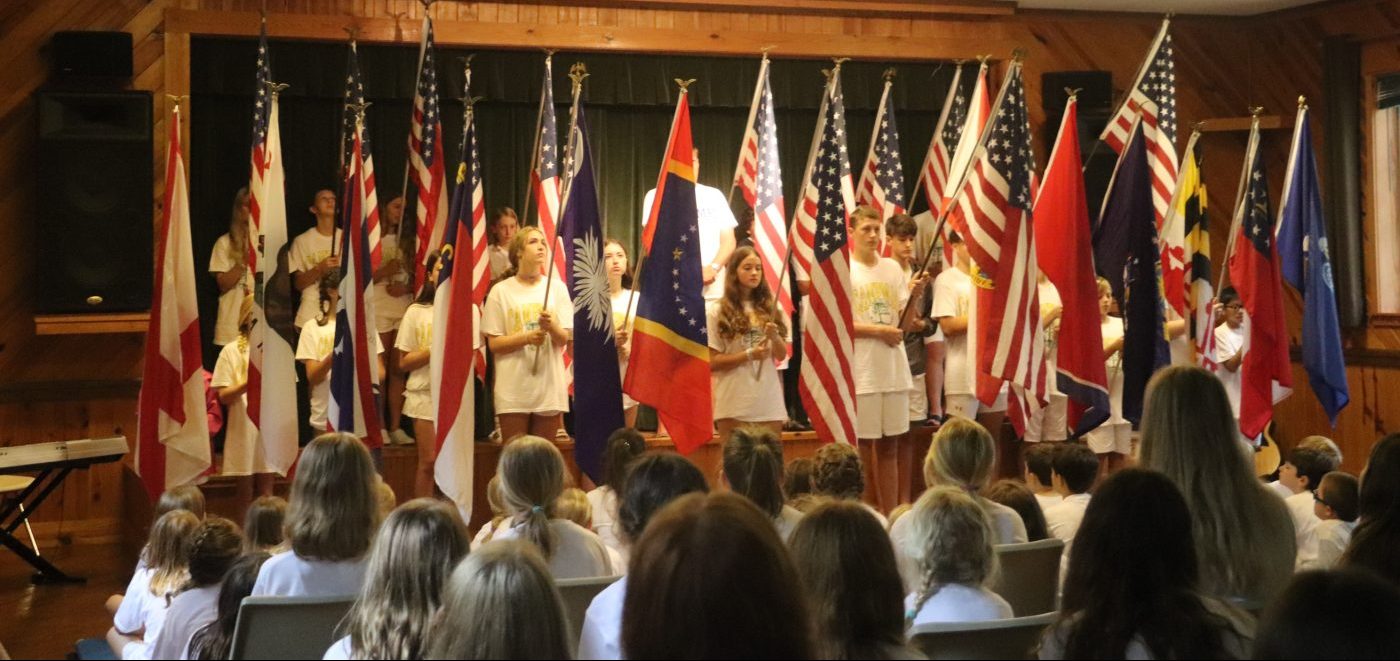 Morning Activities
Flag Raising
Our State Flag Bearers were :
Alabama - Maggie Gribbin
California - Katie Kirkpatrick
Florida - Philip Bove
Georgia - William Echols
Louisiana - Charlie Dowd
Maryland - Lane Allen
Mississippi - Sebelle Cagle
North Carolina - Kate Wagner
New York - Charlie Rowe
South Carolina - Mia DeTroye
Tennessee - Manu Porter
Wyoming - Harper Maher
Our American Flag Bearers were:
Lake Cabin: Alice Wibberley
Oak Ridge: Sophia Ryals
G-0: Izzy Boehm
G-1: Olivia Vosburg
G-2: Ava Cooper
G-3: Claire Newell
G-5: Virginia Bell
B-0: Charlie Stokes
Cheaha: Jimmy Hunter
B-1: James Mitchell
B-2: Bob Meador
B-4: Russel Simmons
Our Flag Raisers were:
Kassidy Eastman
Jack Bakken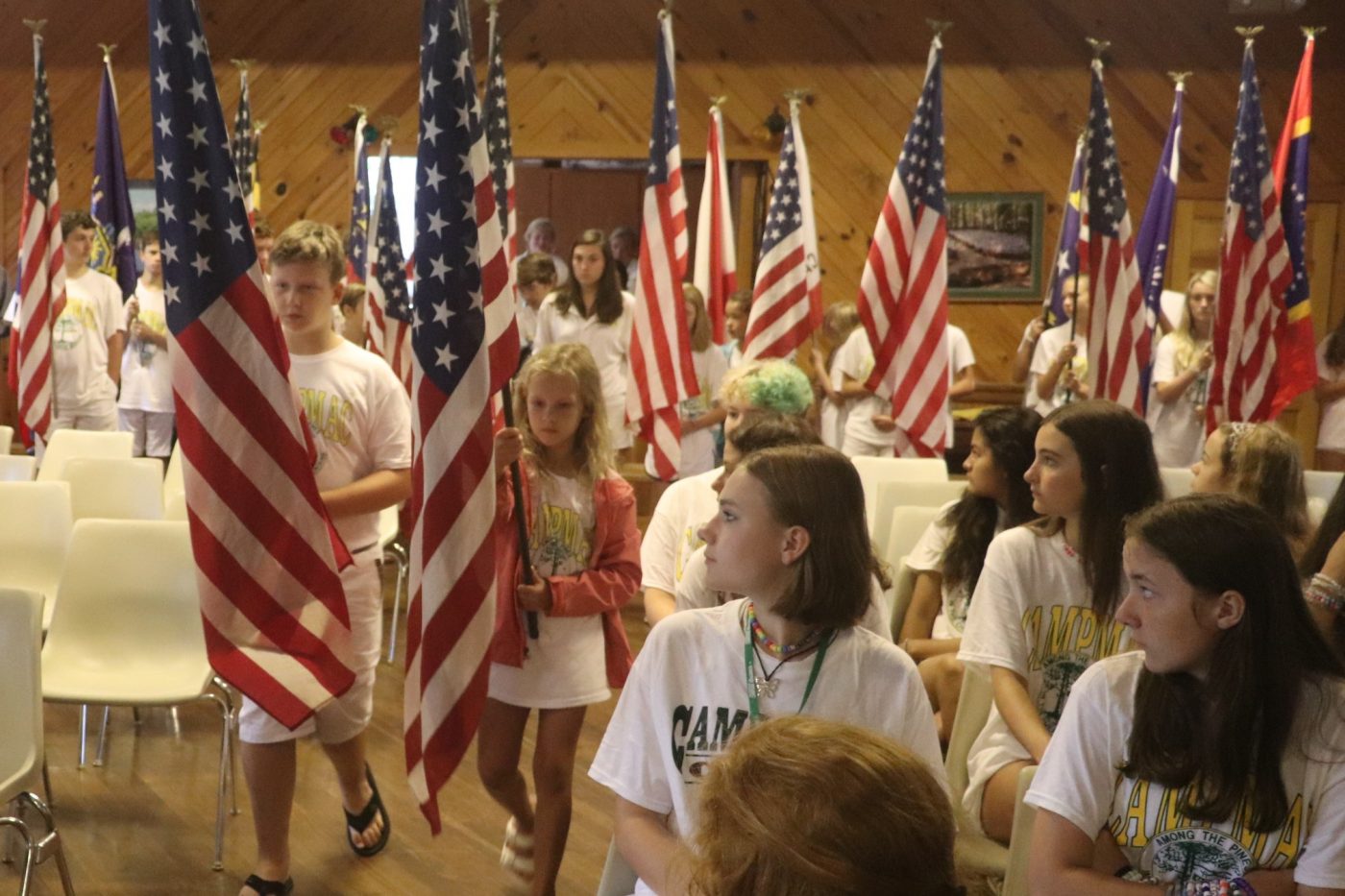 Sunday School
This morning, our girls Head Counselor, Ginny Bakken, gave our Sunday School message.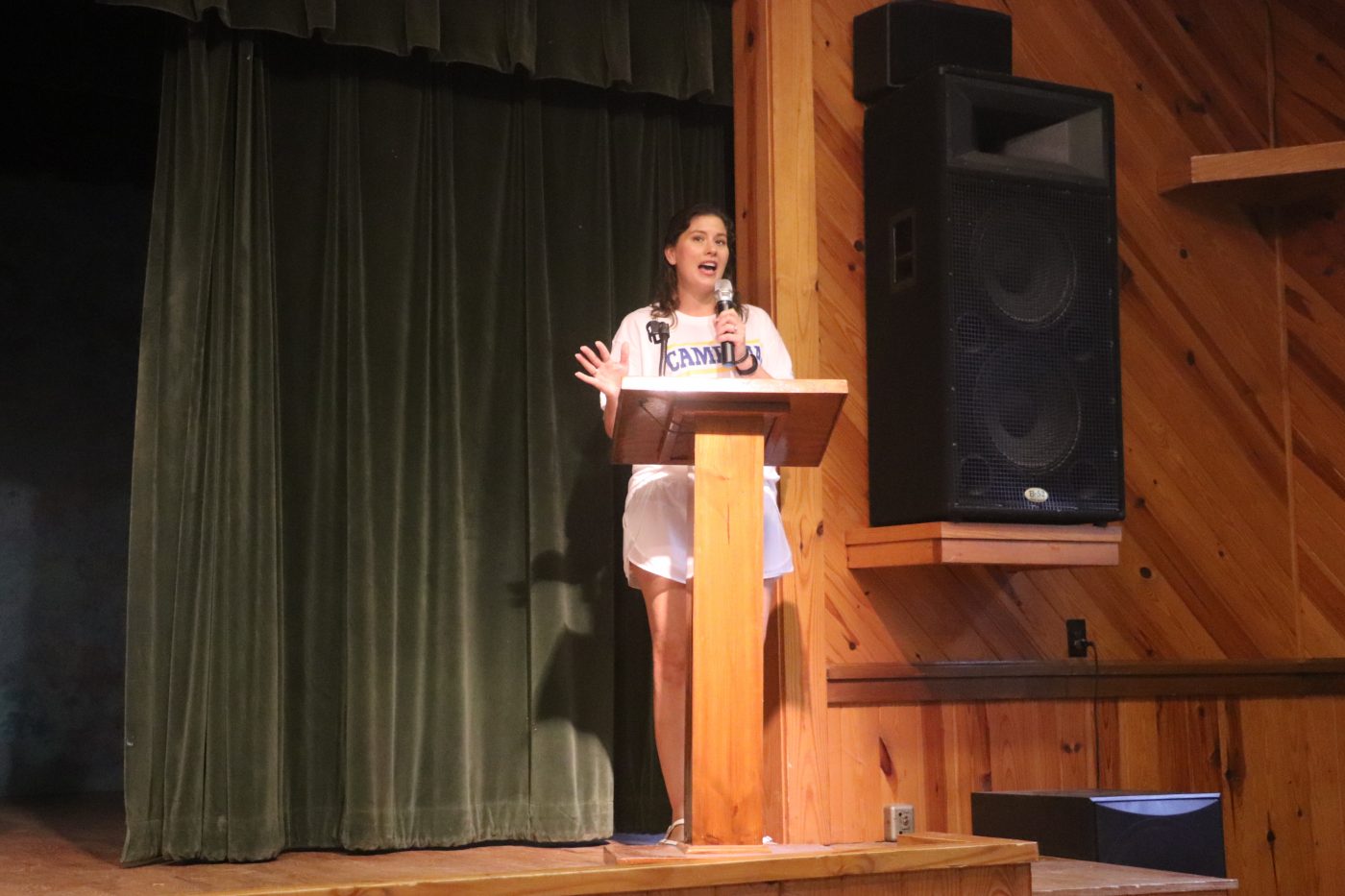 Volleyball Sunday
This Sunday, we had our All-Stars play!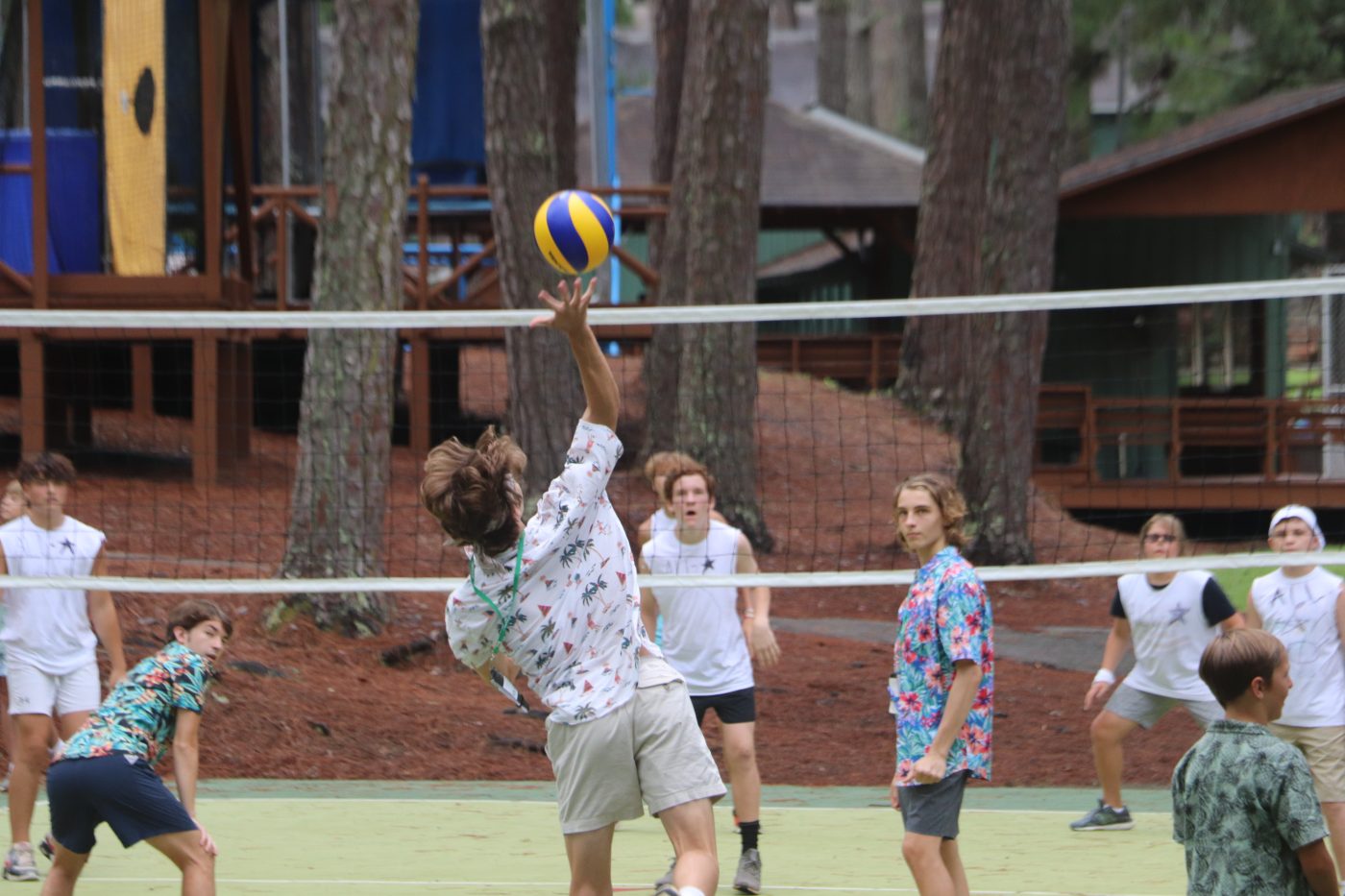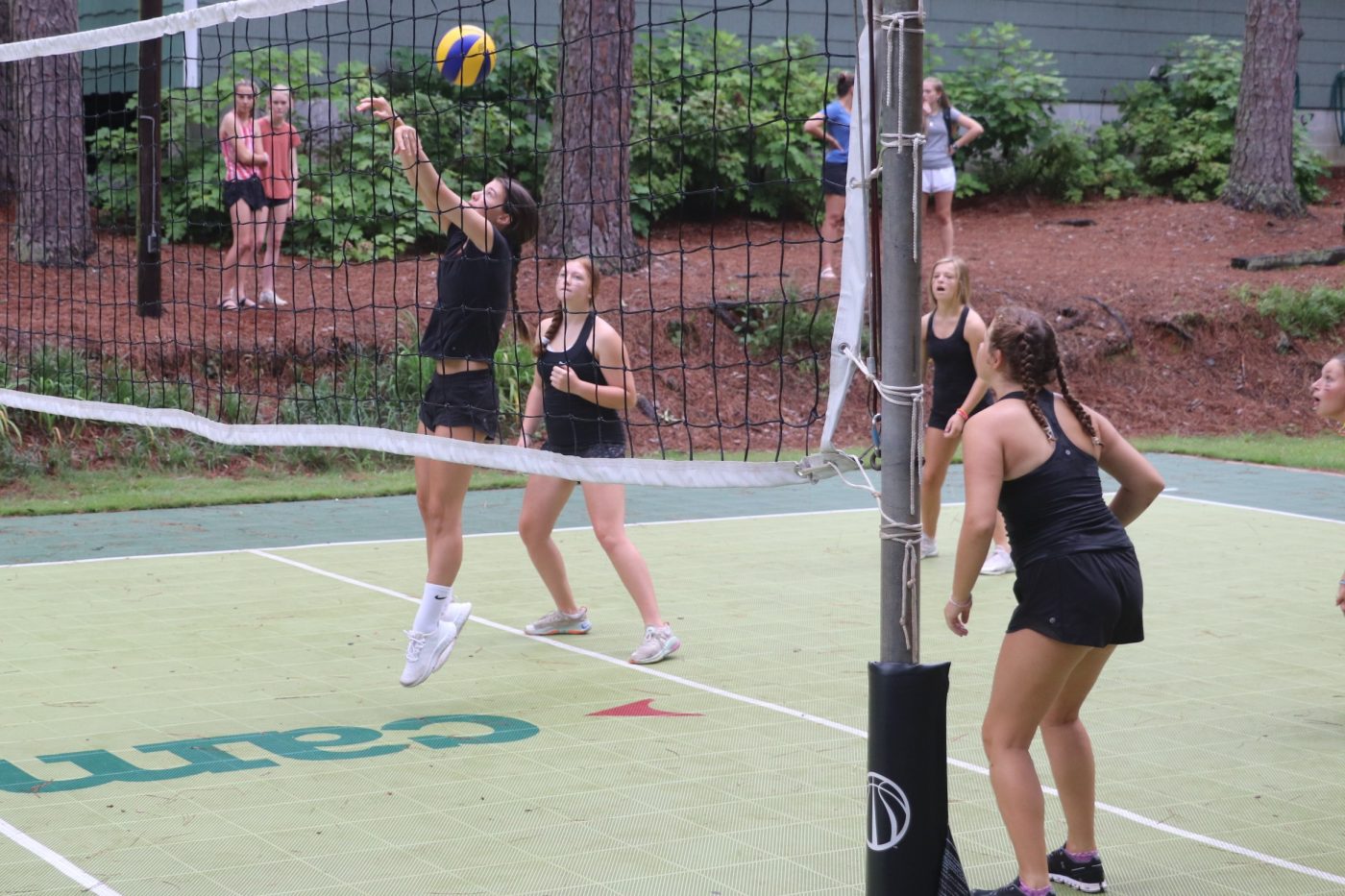 From the Dining Hall This morning for breakfast, we started our day off with Biscuits, Gravy, Sausage, and Grits with assorted cereals. For Lunch, we had Burgers and Fries with the option of the salad bar. And we ended the day with BBQ Chicken and Potato Salad! Yum!
Tonight for Night Rec...
We had MOVIE NIGHT!! The girls watched the Princess Diaries in the Little Theater and the boys watched The Goonies in the Rec Hall.