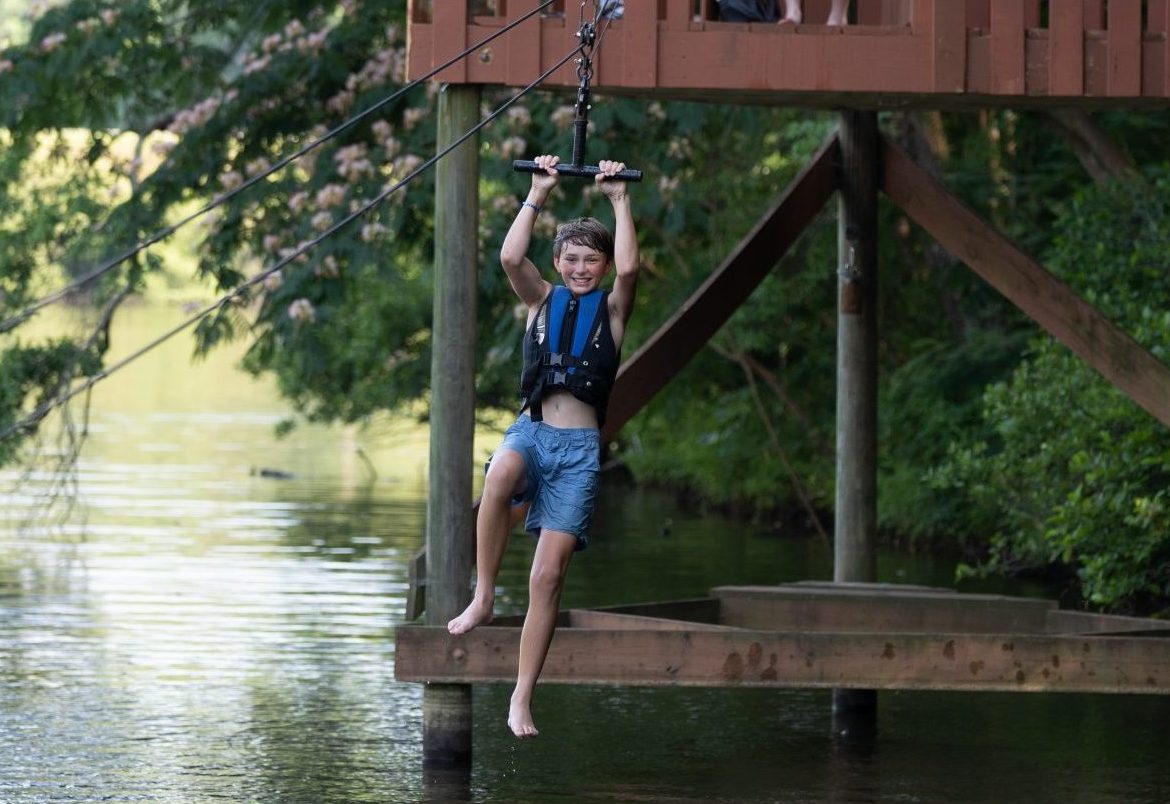 Morning Activities
Swimming
Today at the pool, the Rookies and Hotshots competed in the Funny Dive Contest. Fair Taylor won from the Hotshots and Caroline Faye Burris won from the Rookies. Varsity competed in the Stride Jump Contest and Miller Cox won. During JV, we completed the Australian Relay Race and Brady and Chris' Tubular Noodles were defeated not once, but twice by Sarah's Slayed Swimmers.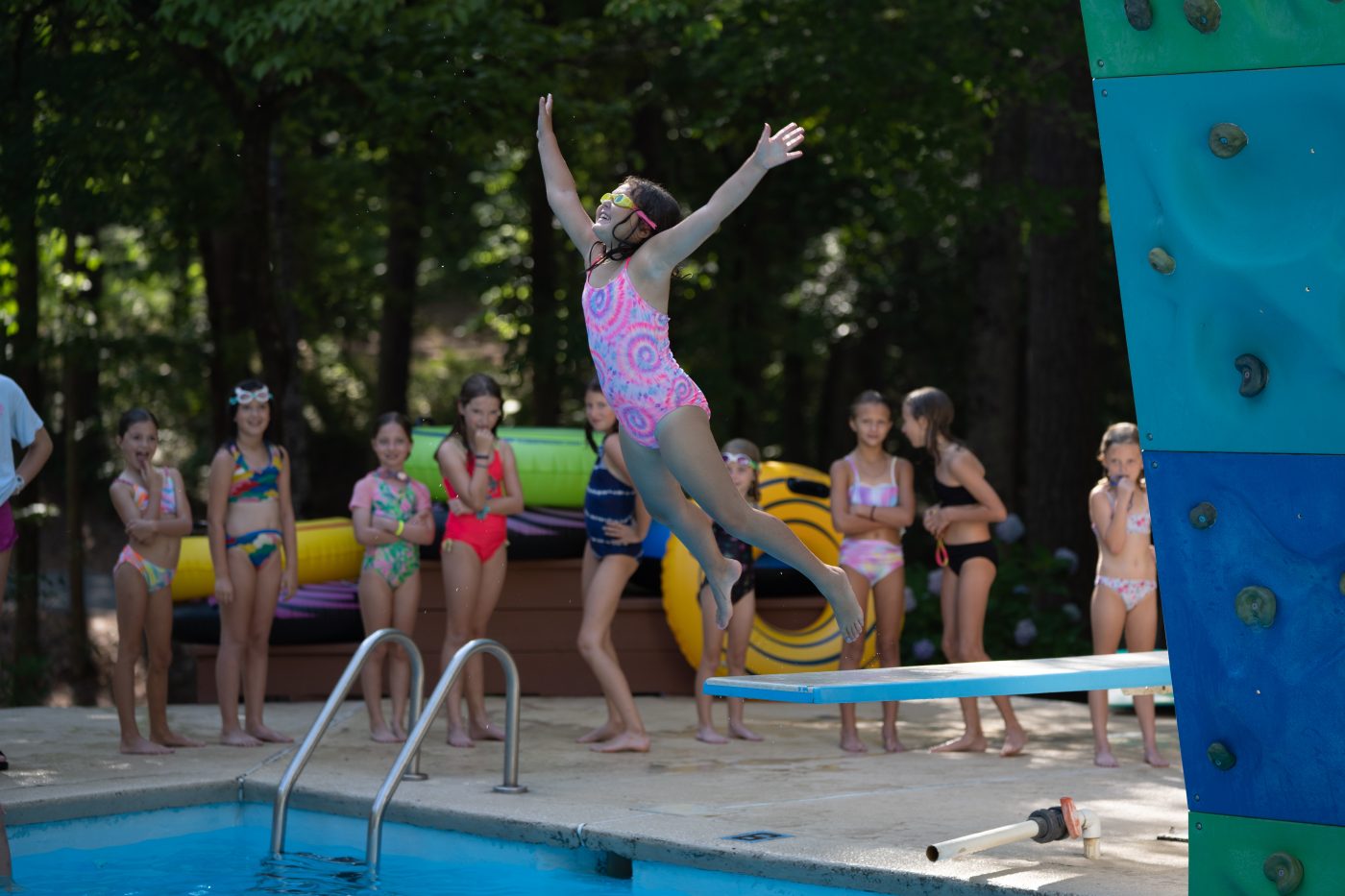 Wilderness Skills
Today at Wilderness Skills, the boys came down to High Falls and caught some animals. From the Drovers, Ledge Searcy caught 2 crawfish. From the Wranglers, Lassiter Silsbee caught a grasshopper. From the Rough Riders, Flynn Dickson caught a crawfish and Ian Baldassarri caught 3 crawfish and a salamander.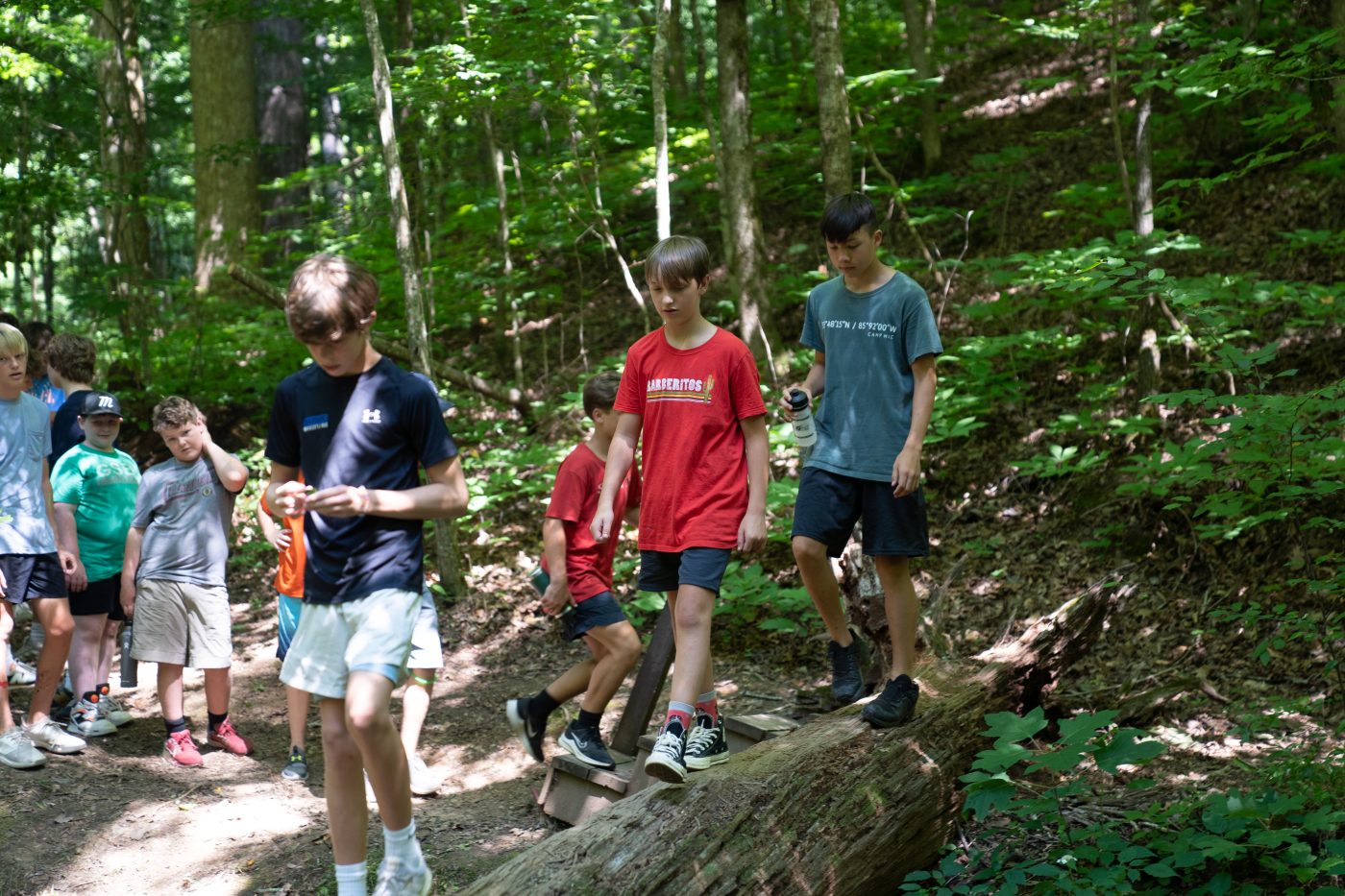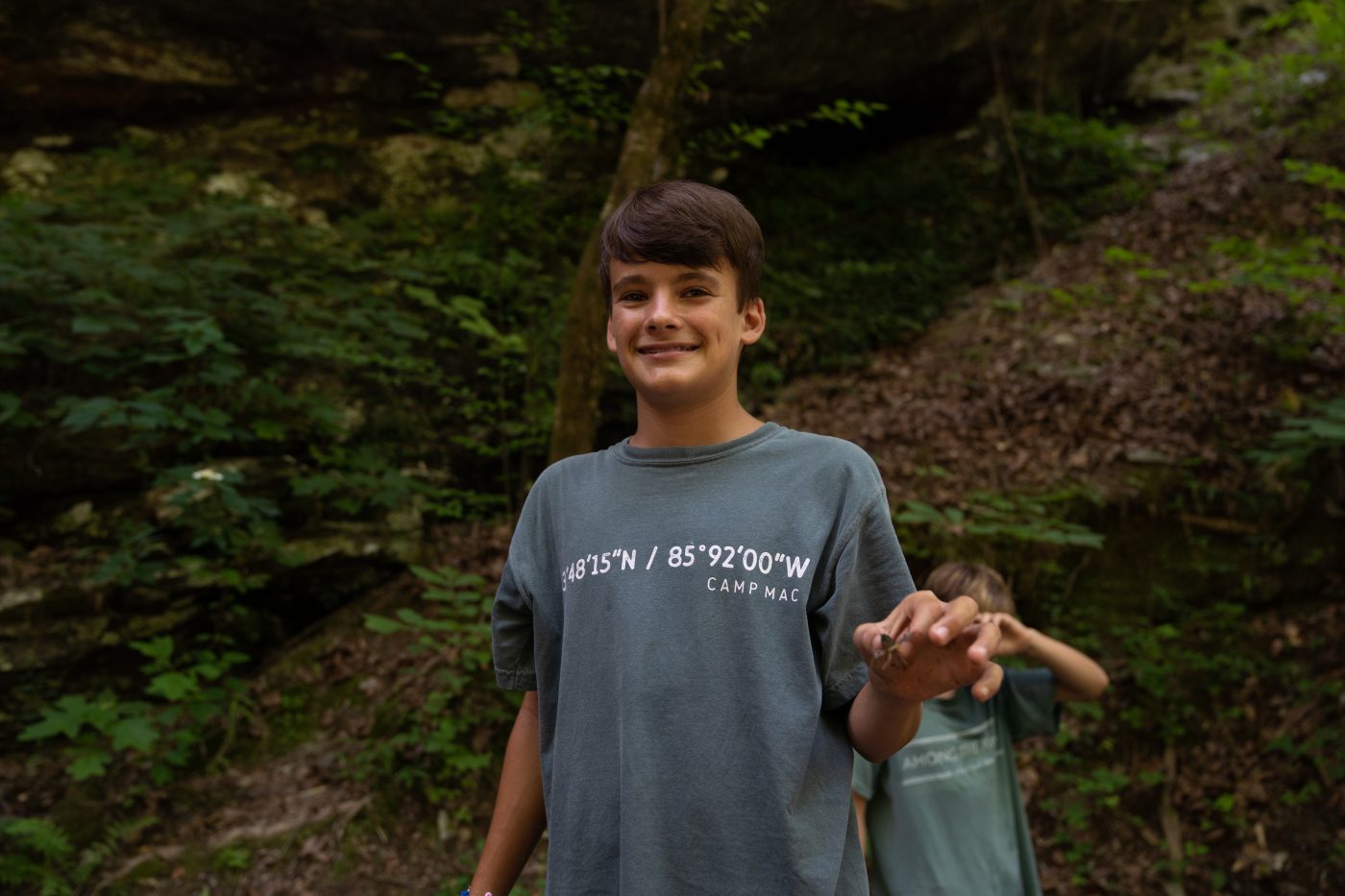 Riflery
Today at Riflery, the boys came down and shot some targets. Gage Keehn shot a 30, Warner Sheppard shot a 27, Rex Gucker shot a 27, Jett Gucker shot a 27, Lee Miller shot a 27, Wells Simmons shot a 34 and a 37, Sammy Crumpton shot a 28, Pierson Kirk shot a 27, Arthur Pouncy shot a 29,Matt Vosburg shot a 27, Sam Taylor shot a 33 and a 34, Colin Gentle shot a 28, Finley Montgomery shot a 37, Lassiter Silsbee shot a 27, Will Vosburg shot a 27, Miles Cummings shot a 36, Liles Garrett shot a 27, Jack Bright shot a 31, and Skyler Crane shot a 28.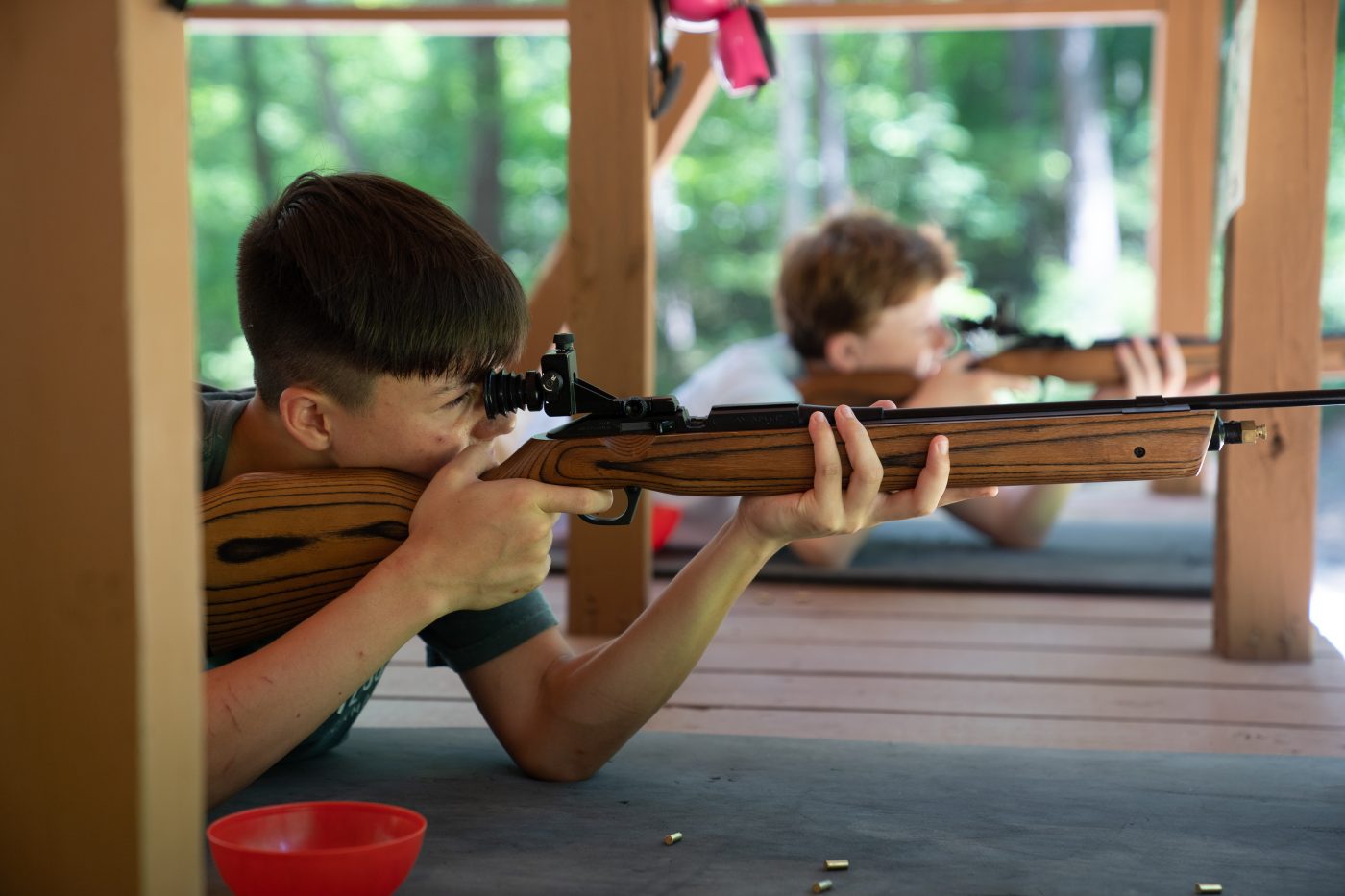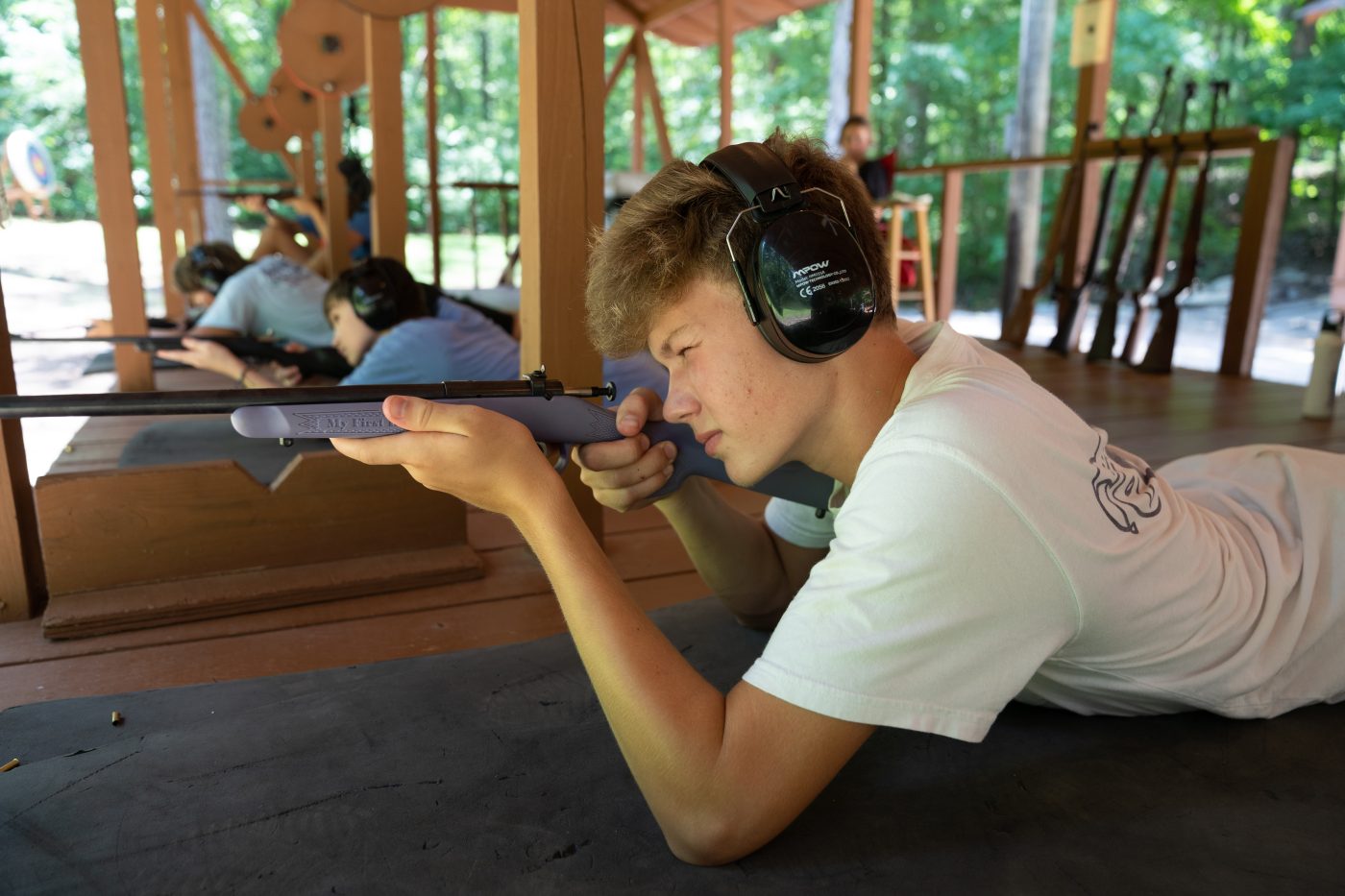 Fun and Games
Today at Fun and Games, the girls came down to the Camp Mac Green and we played some Putt-Putt. From the Hotshots, the winner of the Dropout Contest was Kaygan Frith and Helen Hinton got 1 Hole in One. From the Rookies, the winner of the Dropout Contest was Caroline Brown. Claire freeman got 2 Hole in Ones, Julia Vickery got 2, Stella Dismukes got 1, Evelyn Butler got 2, and Allie Giles got 1. From Varsity, the winner of the Dropout Contest was Avery Wiard, and Savannah Longshot and Kate Elliot each got a Hole in One. From JV, the winner of the Dropout Contest was Caroline Wyatt. Olivia Cowart, Celia Albright, Leah Tilman, Lena Daley, and Mara Keehn each got 1 Hole in One. Today's winner of the "ratta-tatta-ratta-tatta win a big ole cowboy hatta" was Eliza Nobles!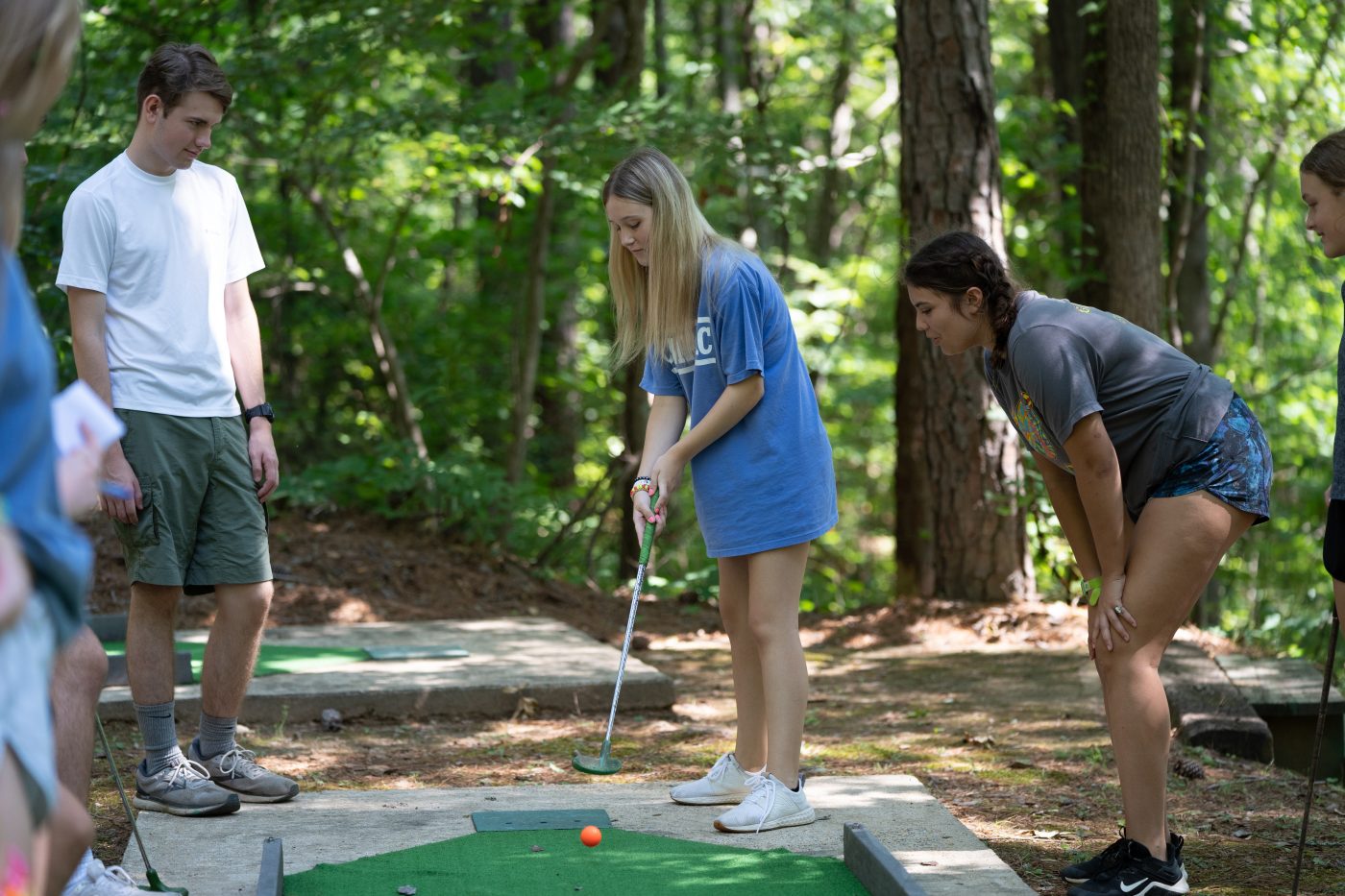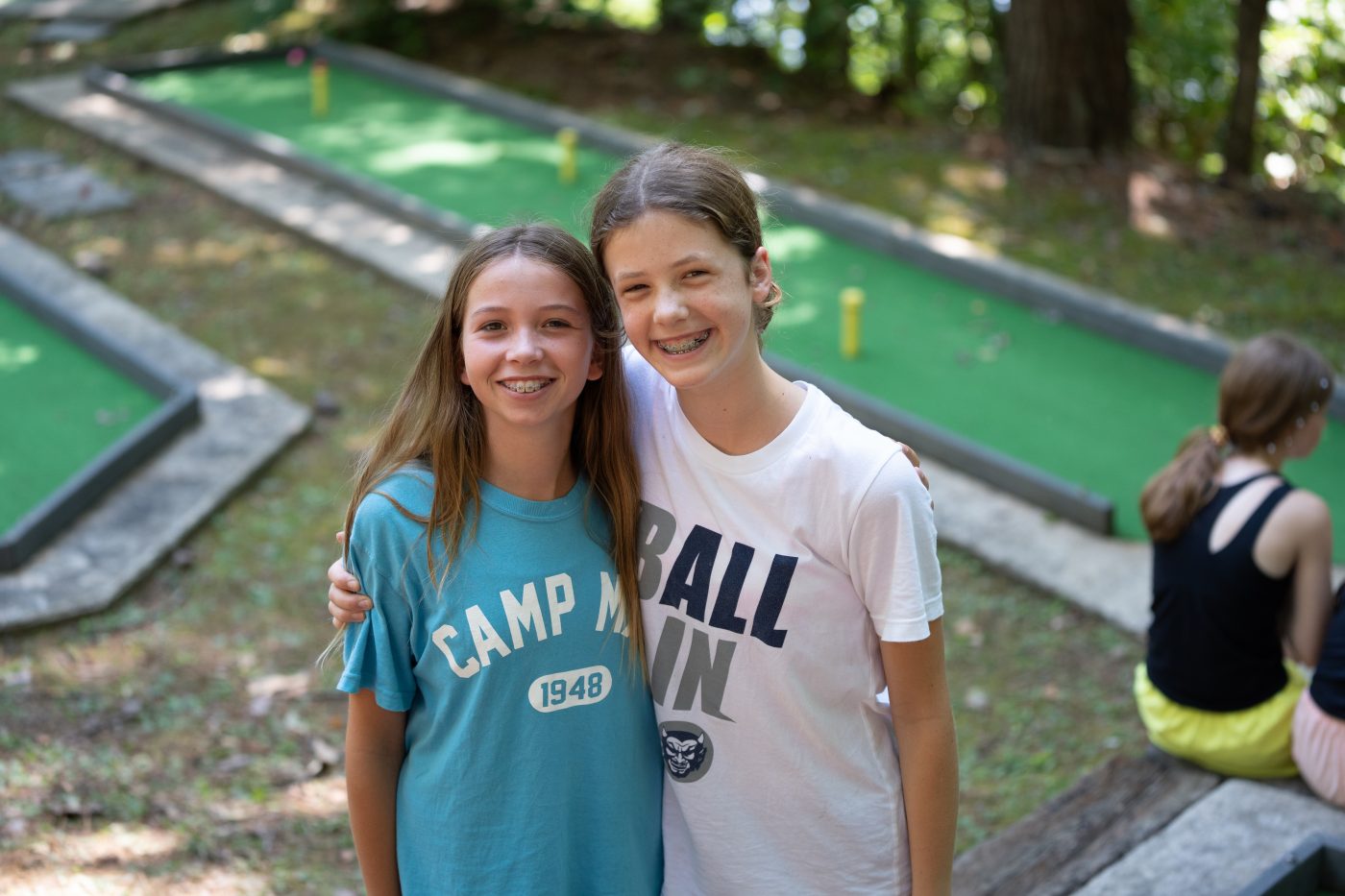 Team Sports
Today at Team Sports we played some Knockout and Bombardment with the girls. From JV, our Knockout winner was Caroline Wyatt and Paxton's Incredible Children won Bombardment. From the Hotshots, Gigi Beale won Knockout and Gigi's Goats won Bombardment. From Varsity, Mary Brook won Knockout and Clark's Tuesdays won Bombardment. From the Rookies, Margaret's Mad Monkeys beat Anderson's Awesome All Stars and the MVP was Annie Carrington. Today's winner of the "winna winna chicken dinna" was Anna Harrison McGehee!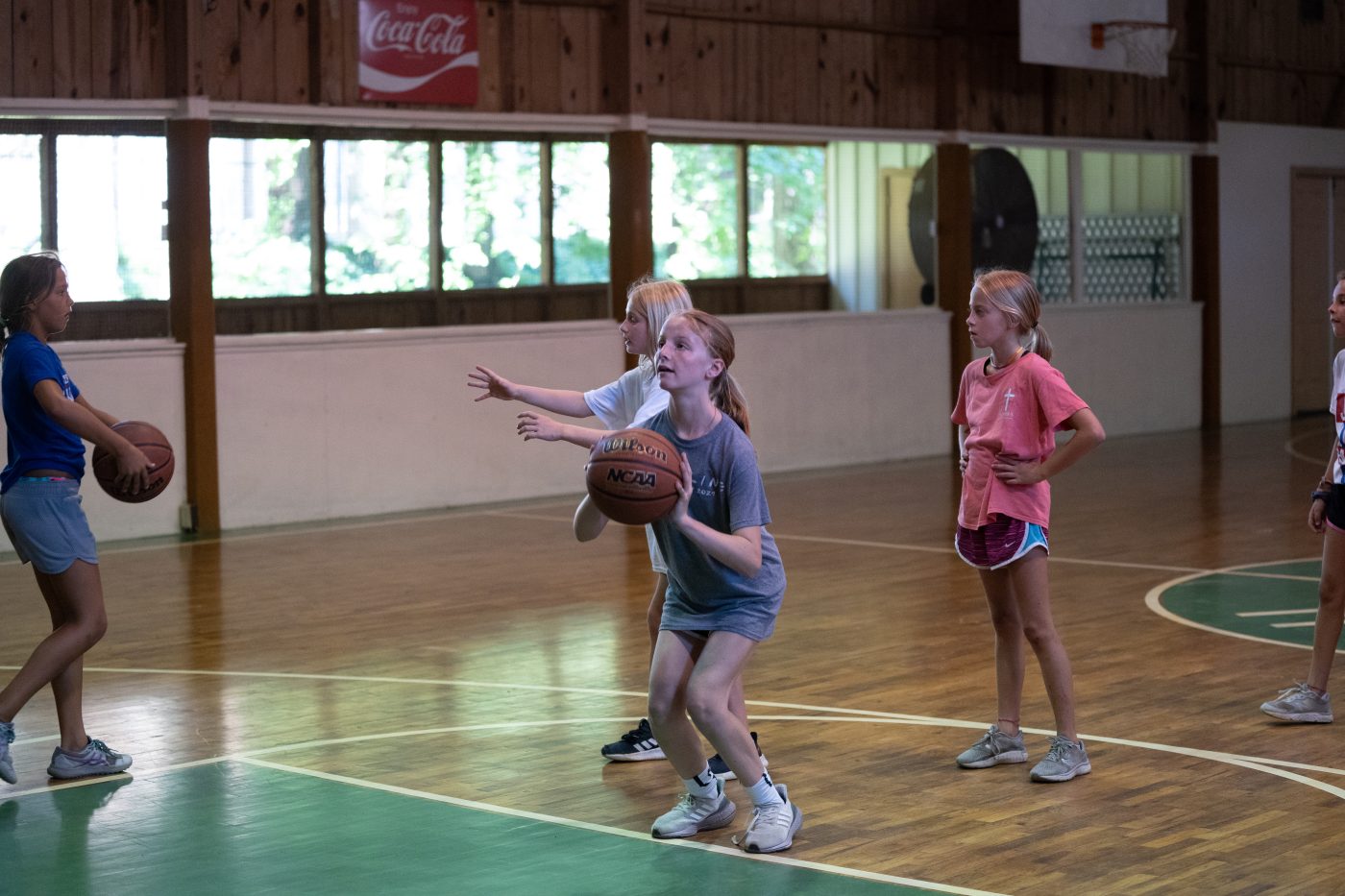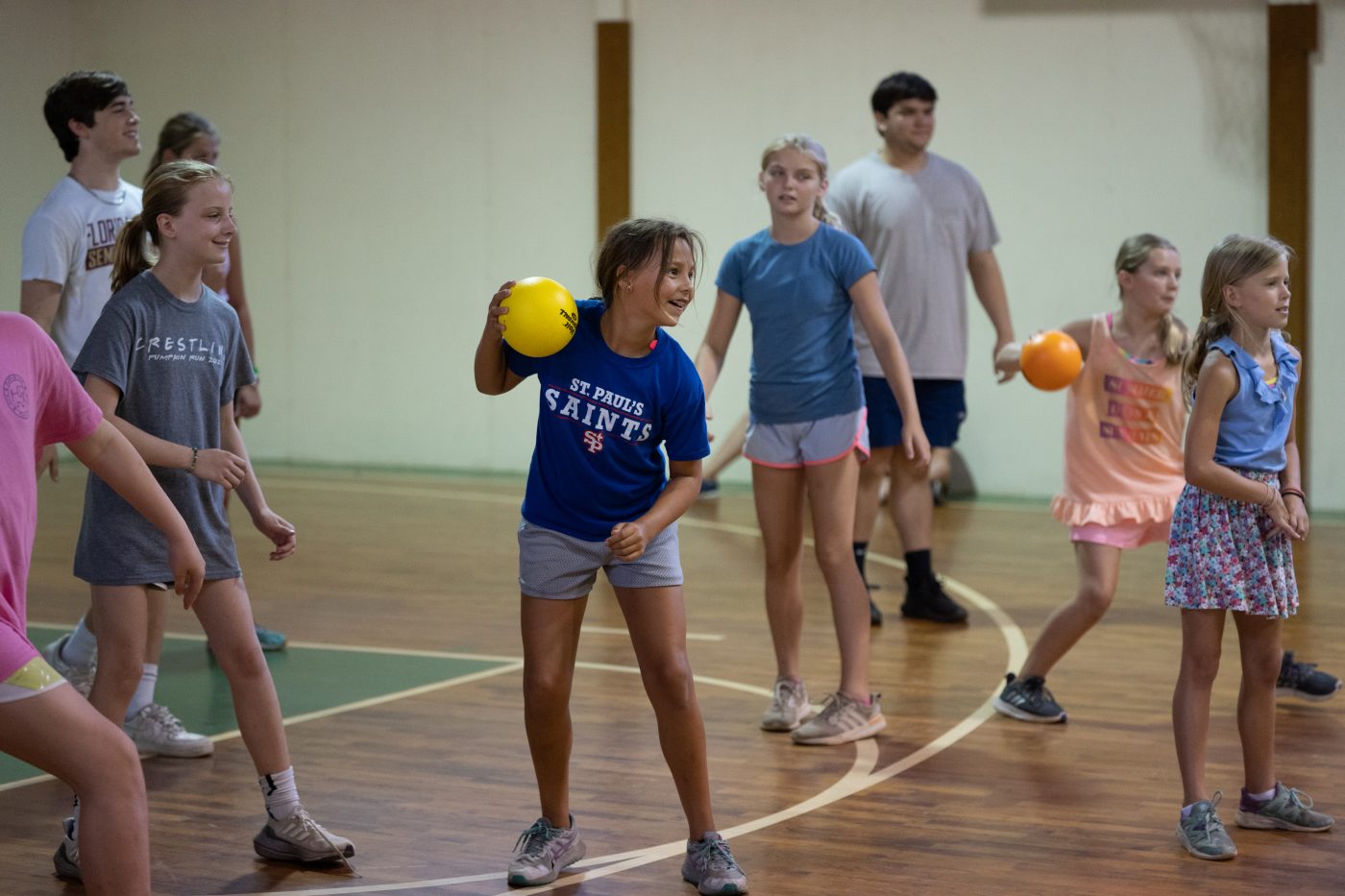 Skiing
Today the girls came down to Lower Lake and had a fantastic day. Zoe Sweeney, Catherine Honeycutt, and Fair Taylor all passed off 3rd Class Kneeboarding. There were also 4 first time skiers! Mary Fletcher Rose, Annie Carrington, Evelyn Butler, and Allison Davis all got up on skis for the first time today!

Today at Upper Lake, we also had some girls pass off classes and get up on skis for the first time! Evie Lewis ad Annabelle Lewis both passed off 3rd Class kneeboarding, and Mary Jennings Gross and Mary Ellen Badham both got up on skis for the first time!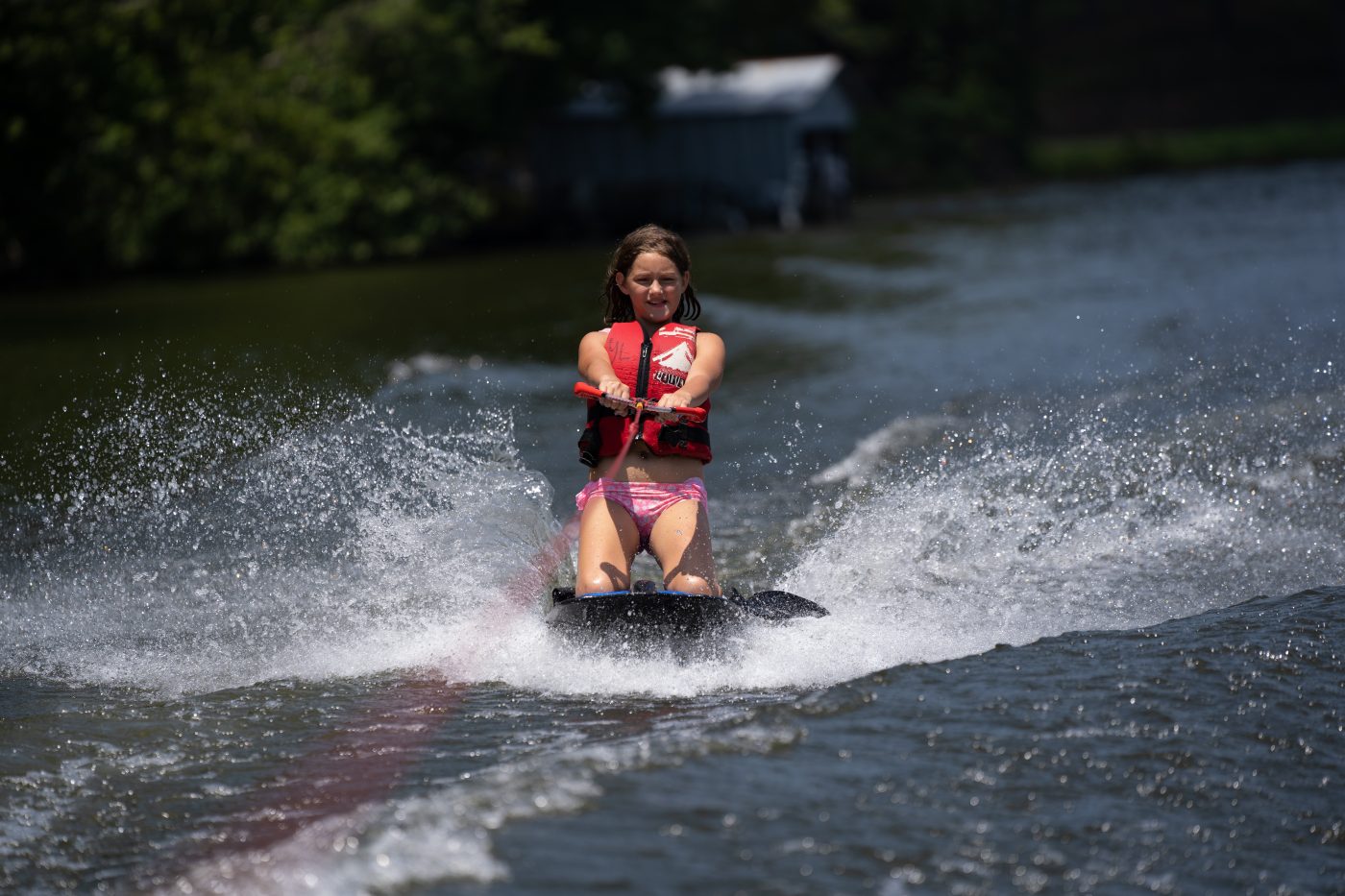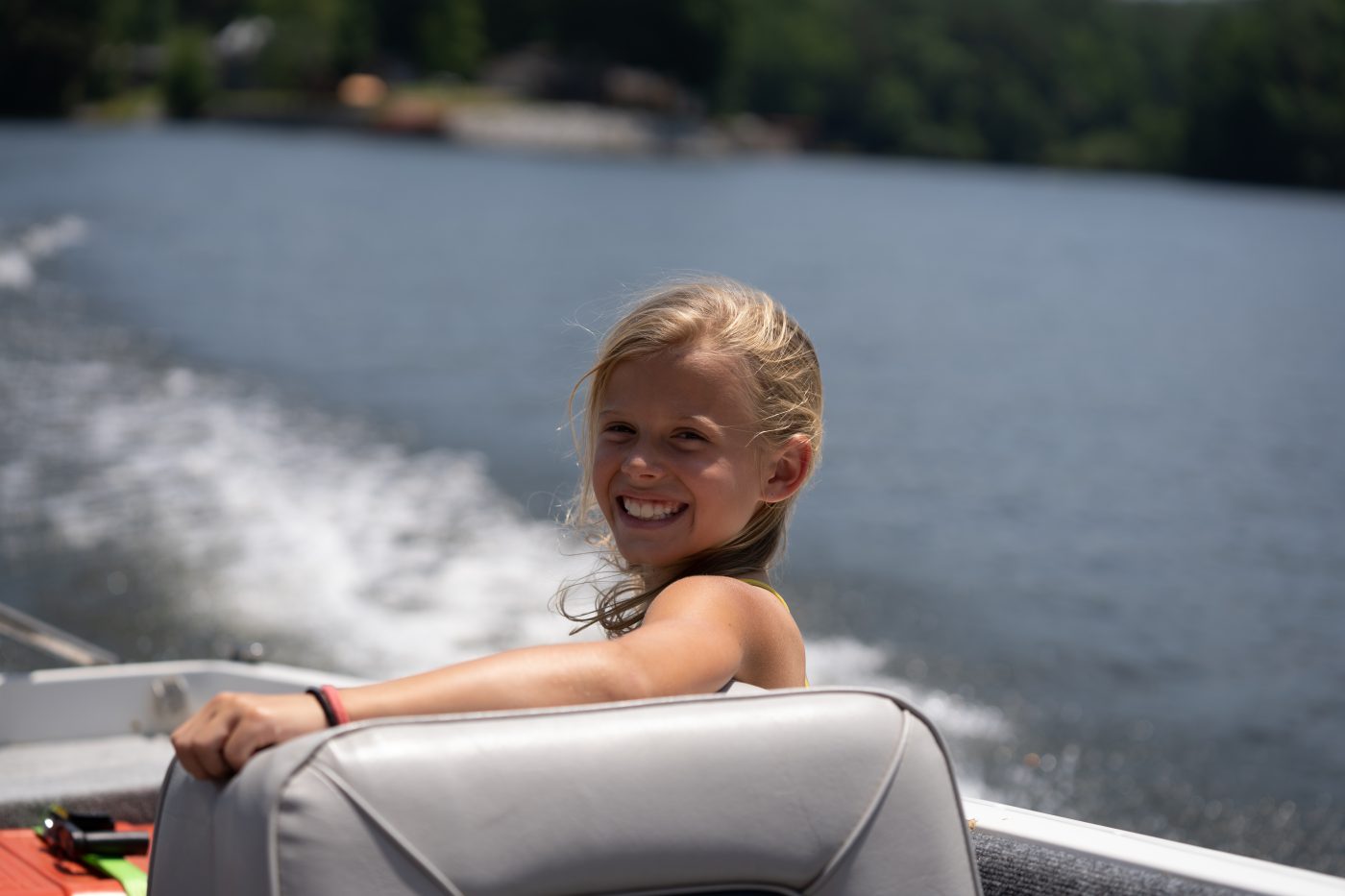 League Games
On the Hot and Sweaty Court 1, Mallory's Mighty Munchkins demolished Rylan's Eowdy Rhinos in a nail-biting game of Newcomb. From the Munchkins, Leah Tillman played like she was queen of the court. From the Rhinos, Catherine Honeycutt played like a bee fresh from the hive.

On the Shady Court 2, Margret's Mountain Moose Pack ate up Kate's Lil Macs in a wild game of Newcomb. From the Moose Pack, Kate Bright led the pack to victory. From the Lil Macs, Becca Dark played like a big Whopper.

Today on the Humid Field 1, the Emms Lou Whos stole the dub from Sarah Kate'd Corndogs like how the Grinch stole Christmas. From the Lou Whos, Kate Fitzpatrick played like the best who in Whoville. From the corndogs, Sofie Bynum played like the crispiest corndog out there.

On the Hot and Sweaty Field 2, Gabby's Gators took the dub on Wheely's Four Wheelers playing Softball. On the Four Wheelers, Lucy Palmer played like a young Derick Jeter. From the Gatoprs, Maddie Frerman played like the baddest gator out there.

The Fantastic 15 played a great game of Bombardment in the Hot and Sweaty Gym. They won against Andy's Flashes. The MVP on the Fantastic 15 was Marley McKinny. On the Flashes, Ashley Dickson played like a super duper big lightning bolt in the gym.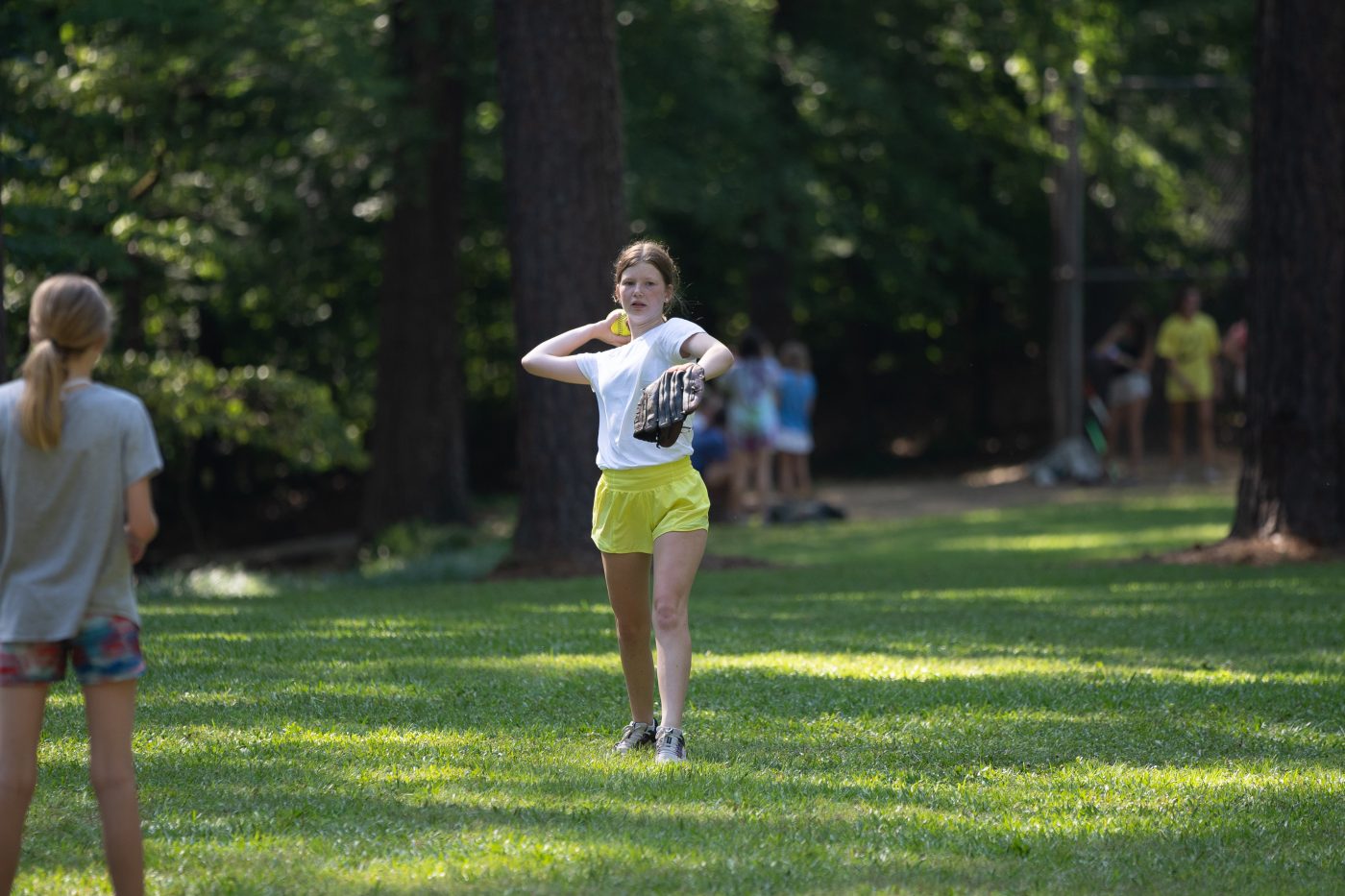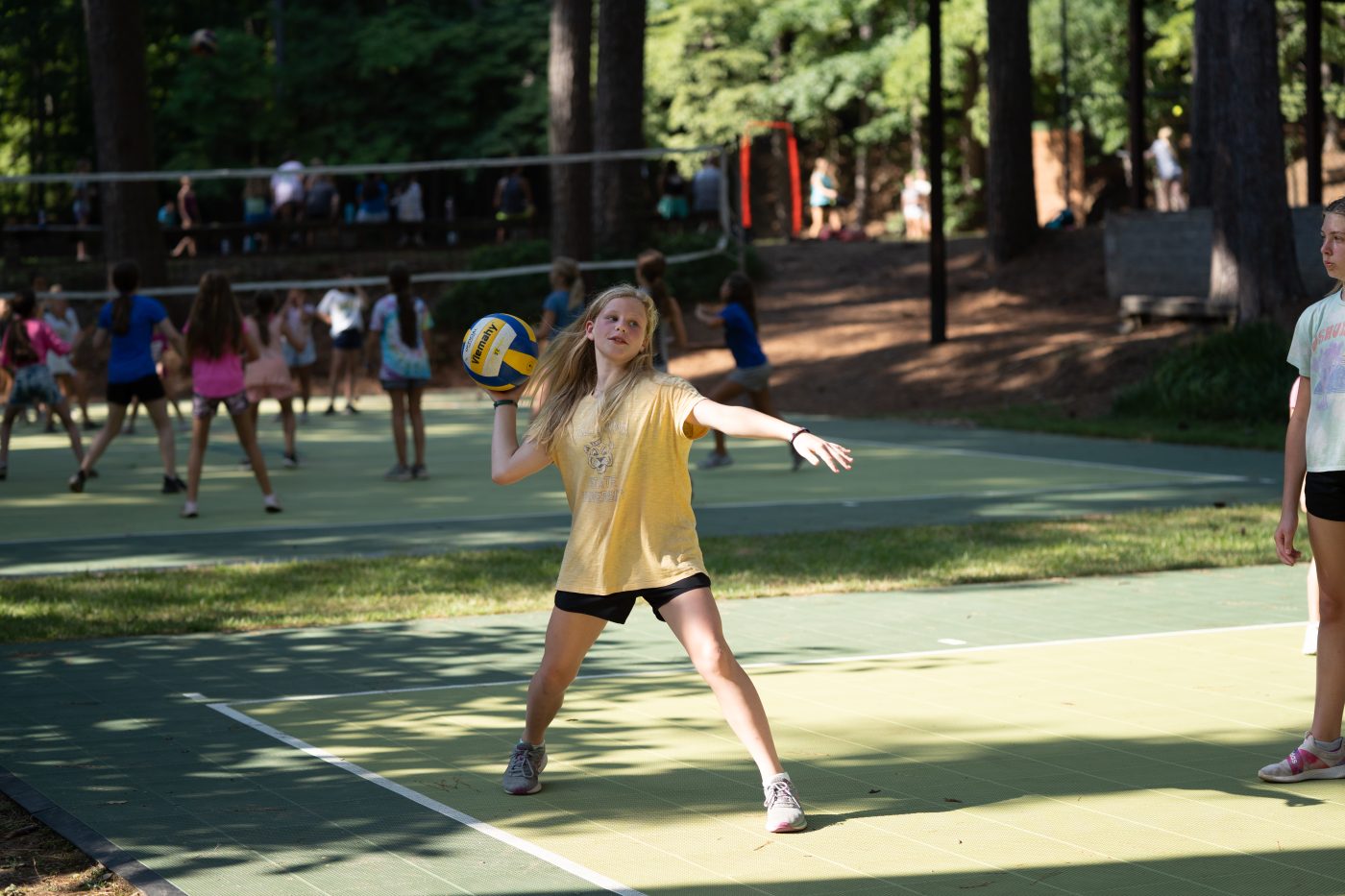 Cabin Time
Fishing
Today for Cabin Time, Chinnabee came down to the Ole Camp Mac Fishing Hole and caught some fish. Jett Gucker caught a Bluegill and Lee Miller caught a catfish.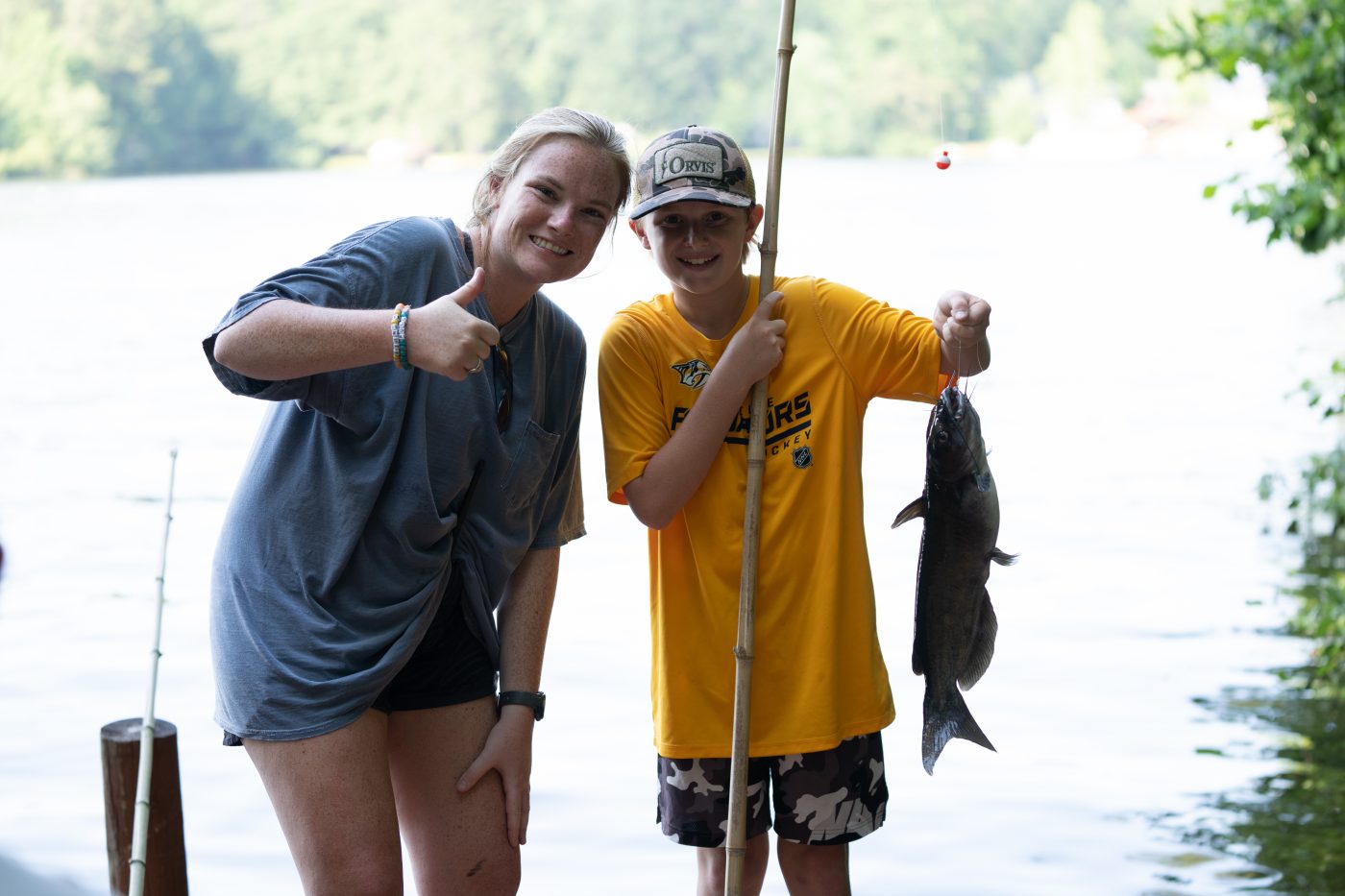 Electives
Adventure
Today at Adventure, we played some Balls of Glory. Caven Burdick caught 1, Murray Seifert caught 1, Henry Weaver caught 1, Mack DeLaney caught 2, and Hampton Long caught 3!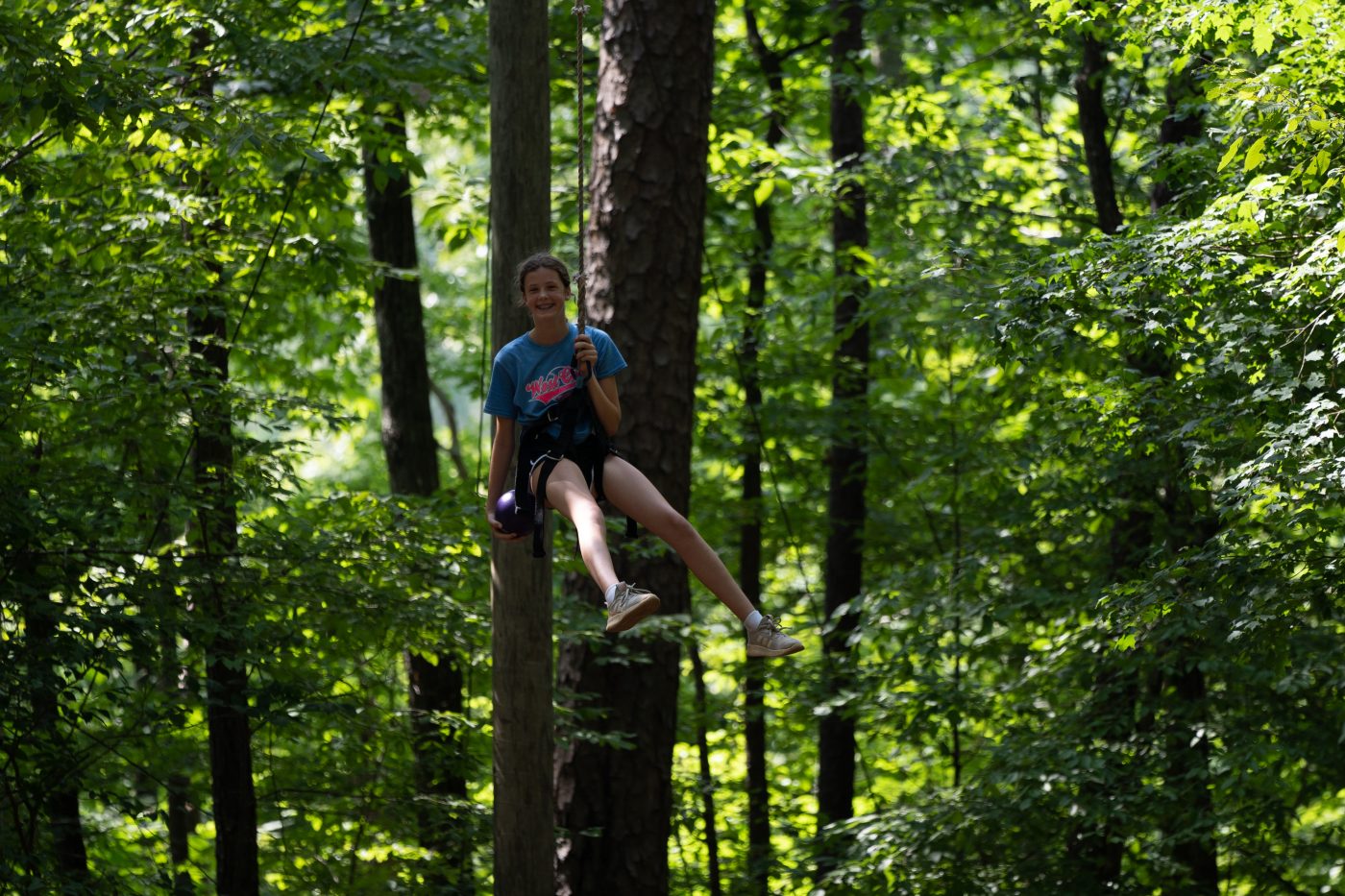 Putt-Putt
Today the girls came down to the Ole Camp Mac Green and had a Putt-Putt Tournament. The Power Putt Girls beat the Tiny Golfer Pros in a close game.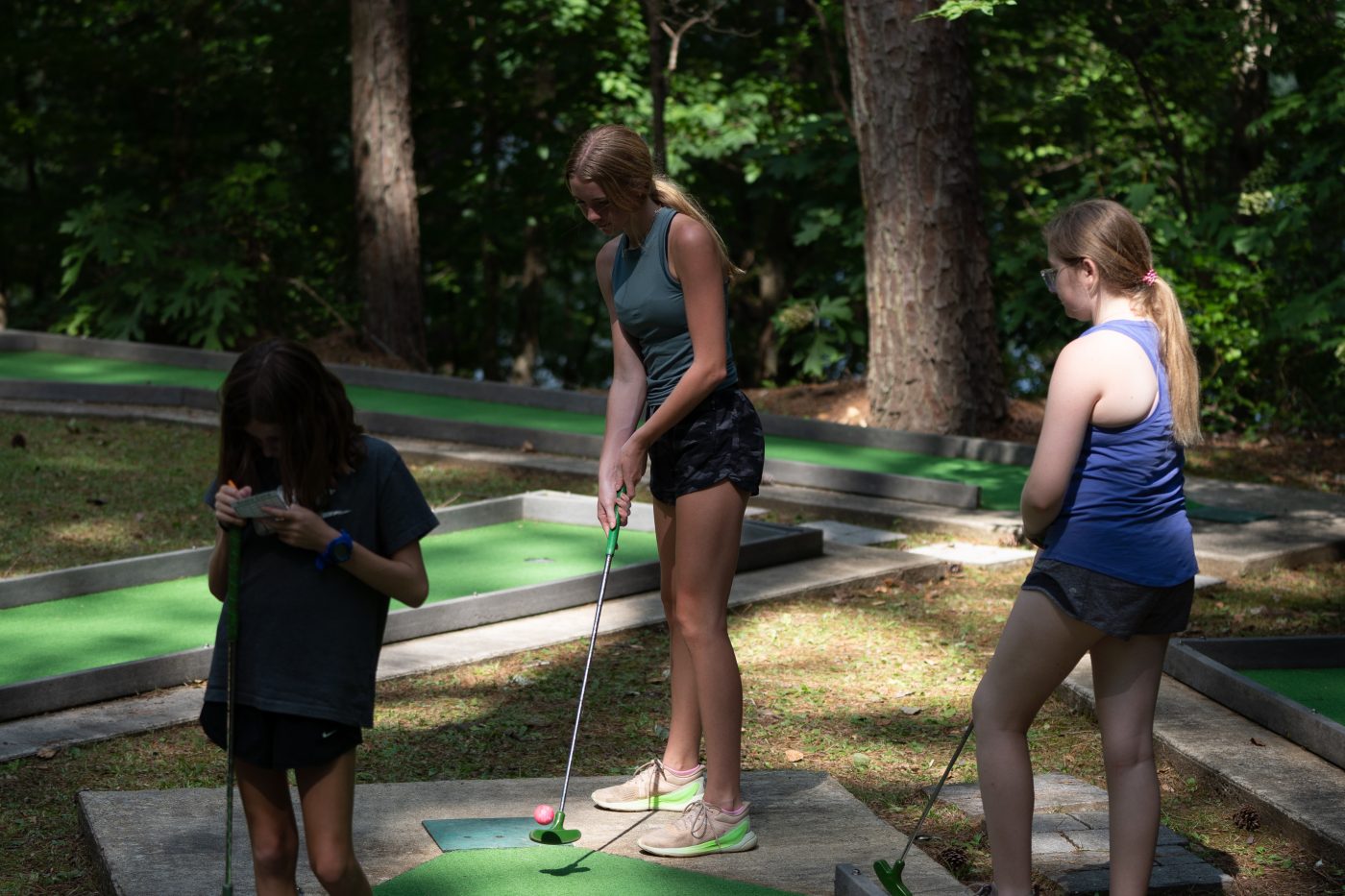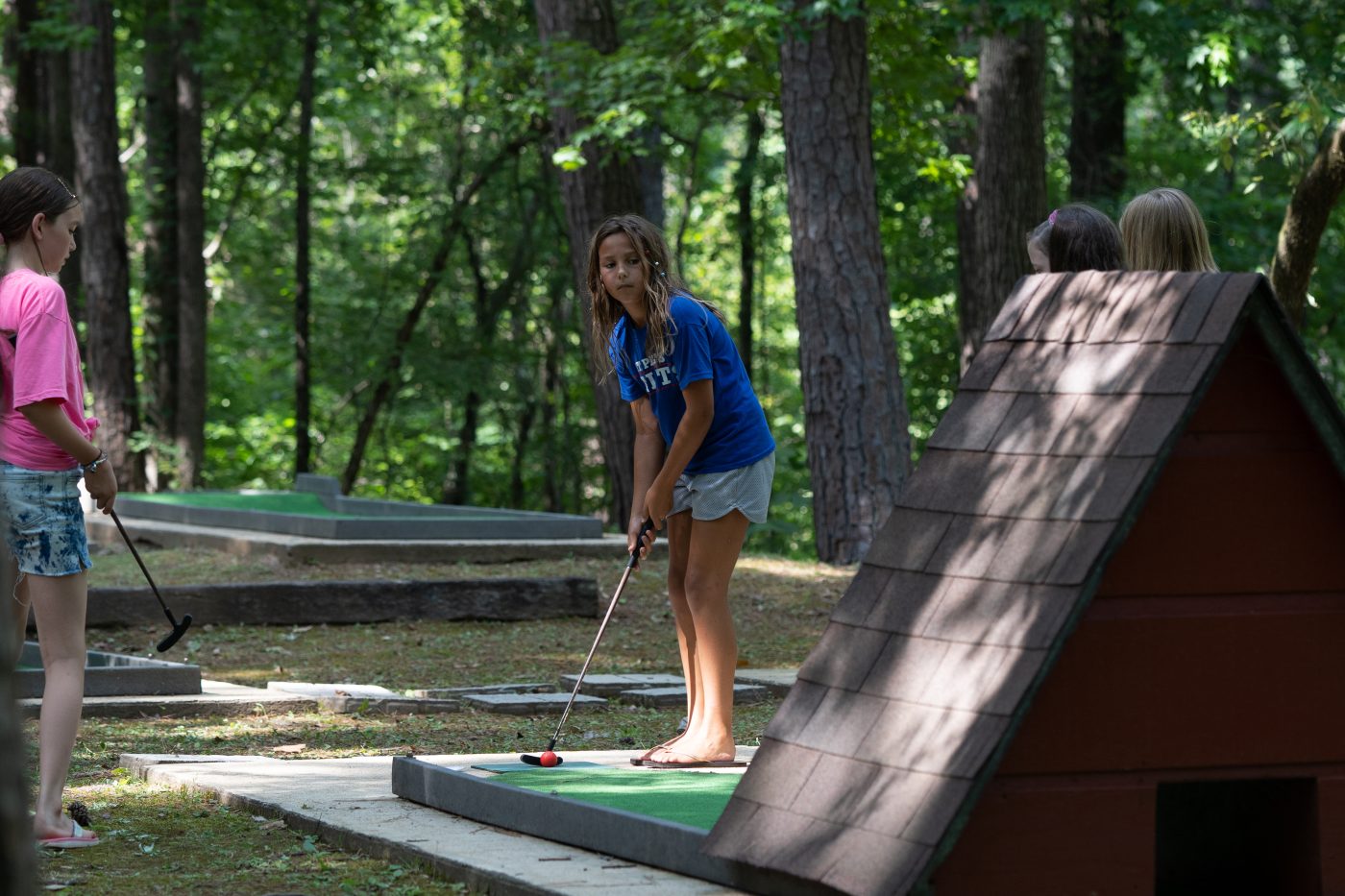 Fishing
Today at Fishing, Colin Wilburn caught and kissed 1 fish, Ledge Searcy caught 3 turtles and kissed one, Jeb Braxton caught 2 turtles, John Clark Gentle caught and kissed 1 fish, Mason Lark caught 1 turtle, Price Williams caught 1 turtle, and Sammy Crumpton caught 1 turtle.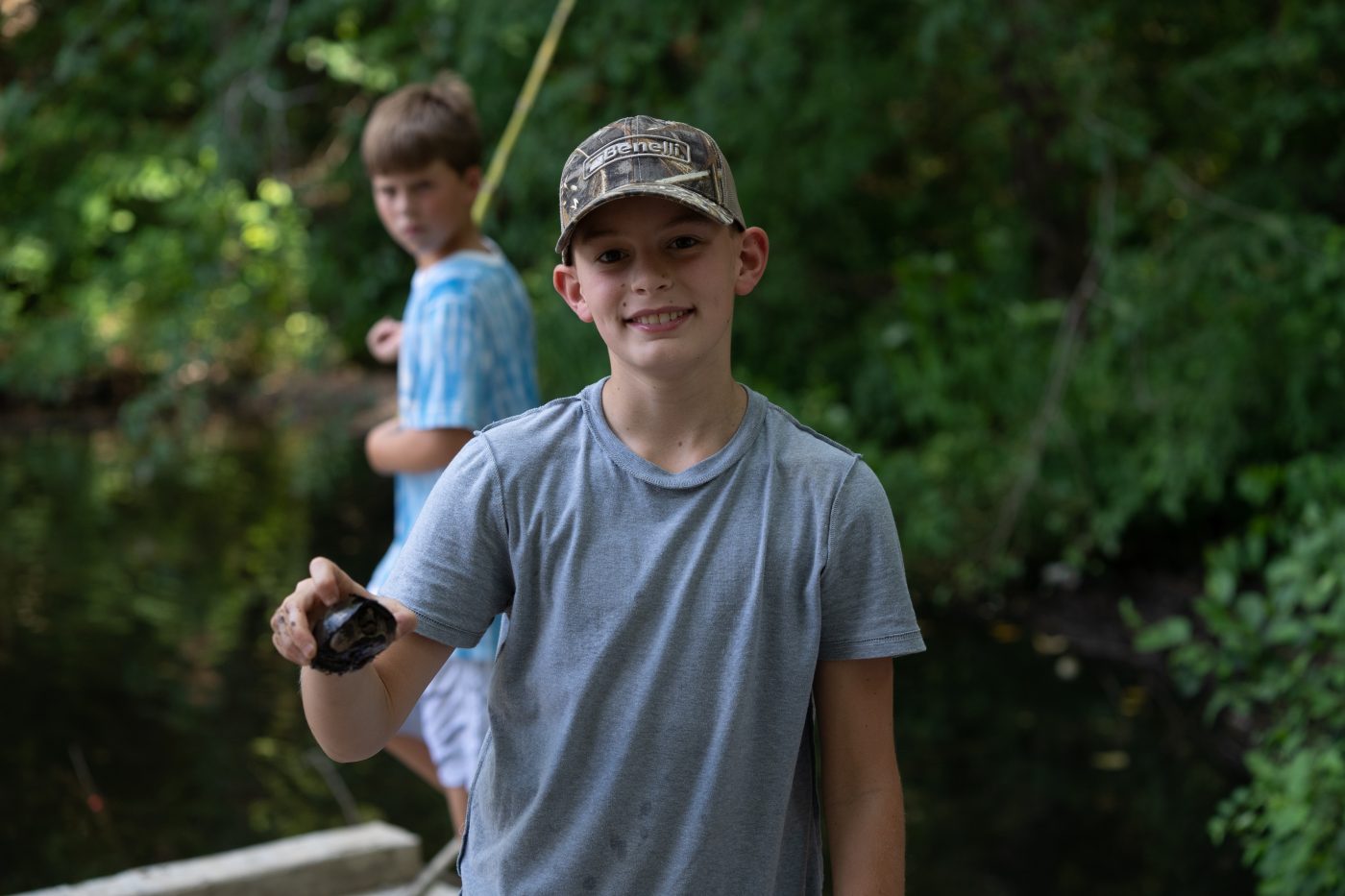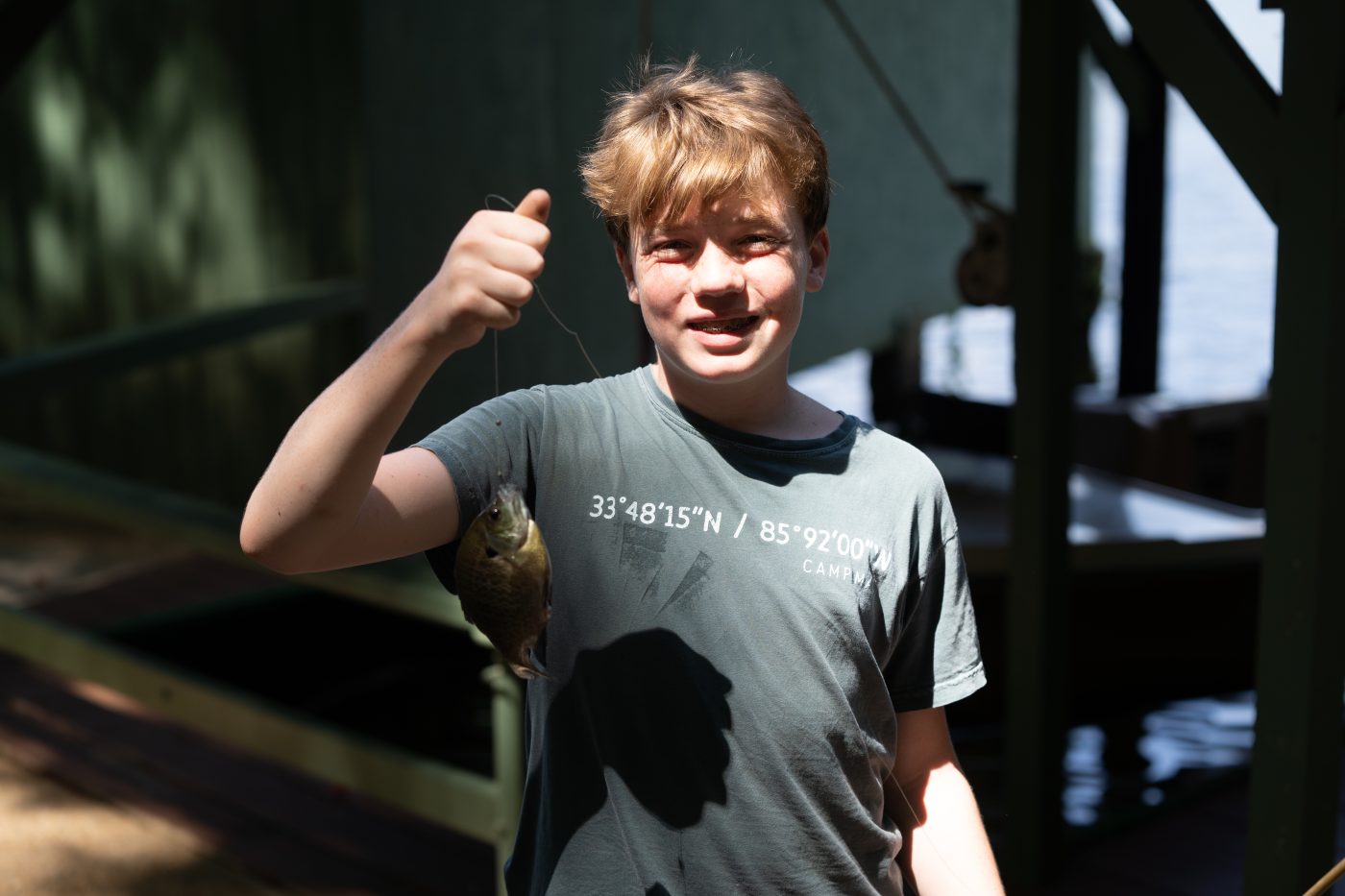 Shooting Sports
Today at Shooting sports the boys came down and shot some clays. From there boys, Mack Marston shot 14/16, Mack Pinel hit 7/16, McGregor Tuten hit 9/16, Hails Austin hit 16/16, Marshall Cummings hit 12/16, Jack Bright hit 8/16, Ian Sweeney hit 8/16, Benji Sokol hit 2/16, Max Montgomery hit 9/16, and Mac Schoenvogel hit 4/16.

From the girls, Vivi Frazier hit 2/11, Bella Brothers hit 4/11, Maddie Frerman hit 3/11, Annabelle Lewis hit 2/11, Merritt Williams hit 5/11, Clarkie Wilkinson hit 8/11, Mary True Cobb hit 7/11, Lucy Palmer hit 7/11, Eleanor Adkins hit 2/11, Ro Dawson-Flanagin hit 0/11, Sarah Neal DePiano hit 1/11, and Kate Fitzpatrick hit 9/11.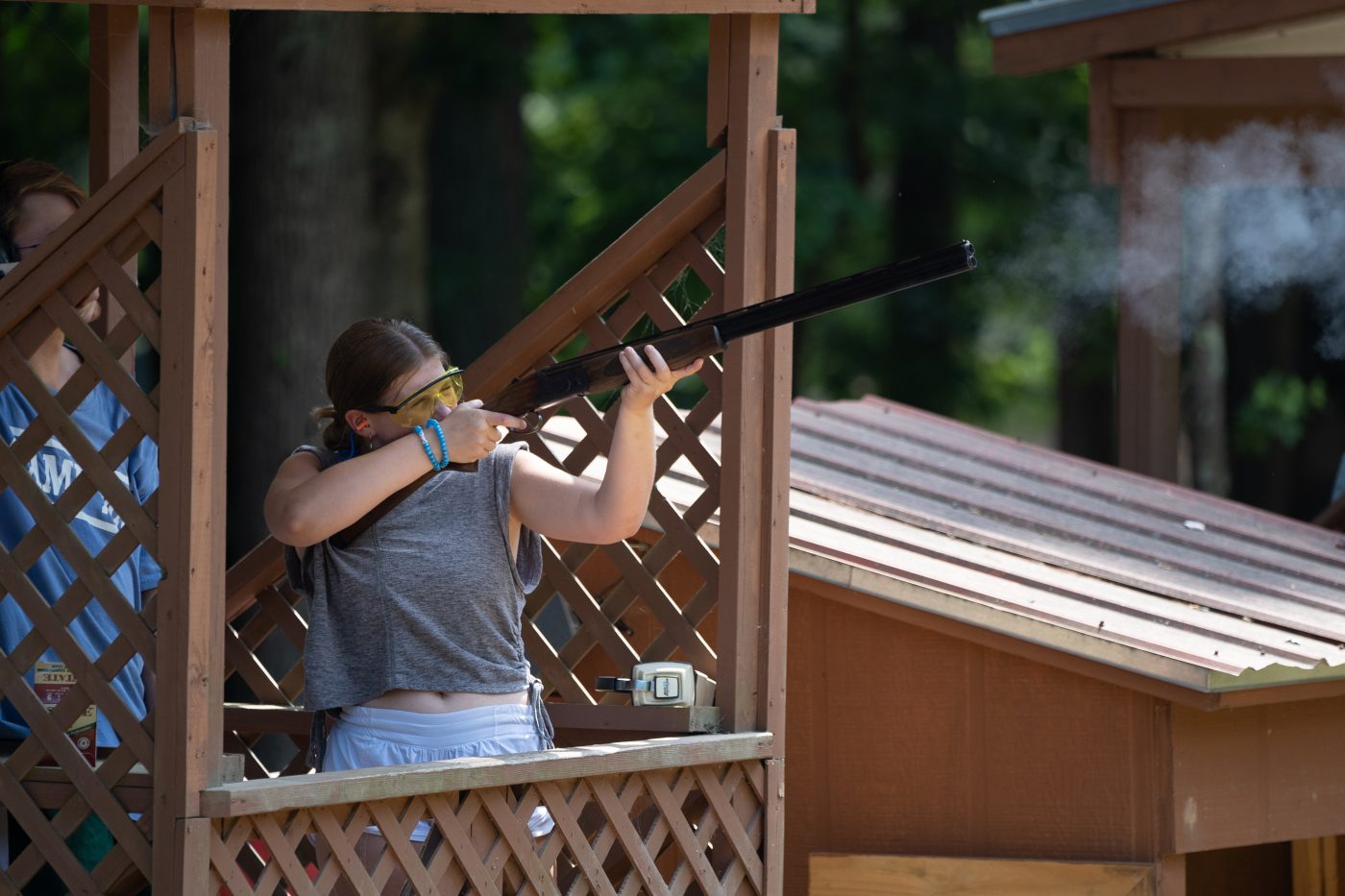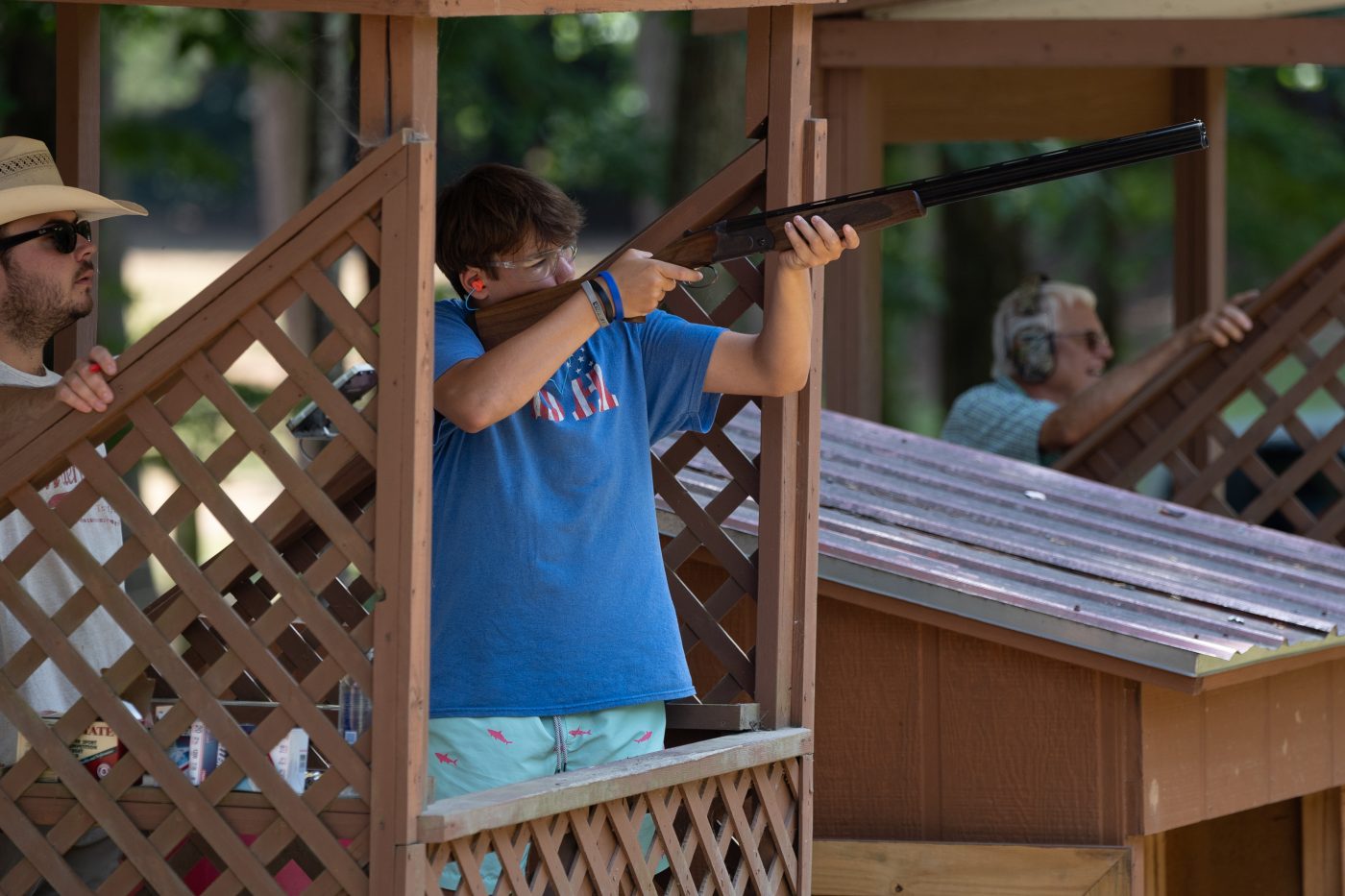 Wet Willie
Today for Electives, we had a 360 Competition and the winner was Leah Tillman!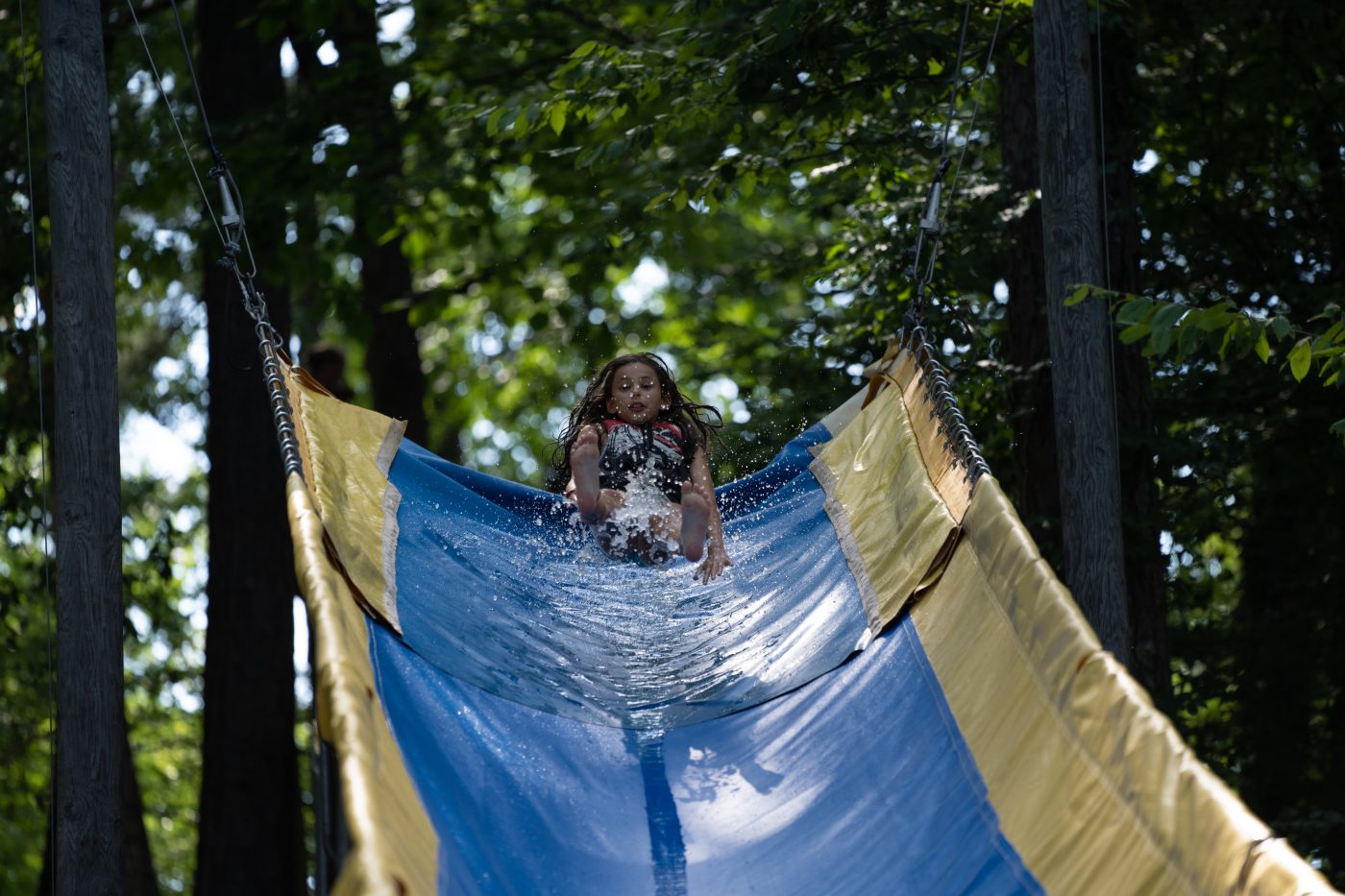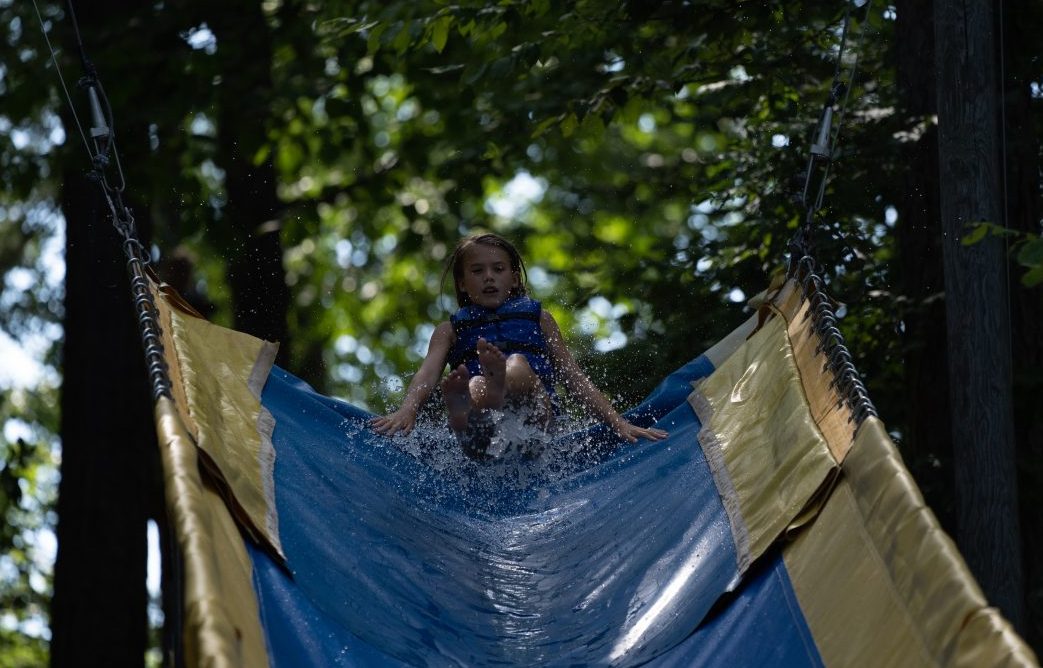 Power Boating
Today at Power Boating, we had a secret competition to see who could do the best docking maneuver and the winner for the boys was Graham Ward. The girls also competed in the secret competition and the winner for the girls was Amelie Pazona.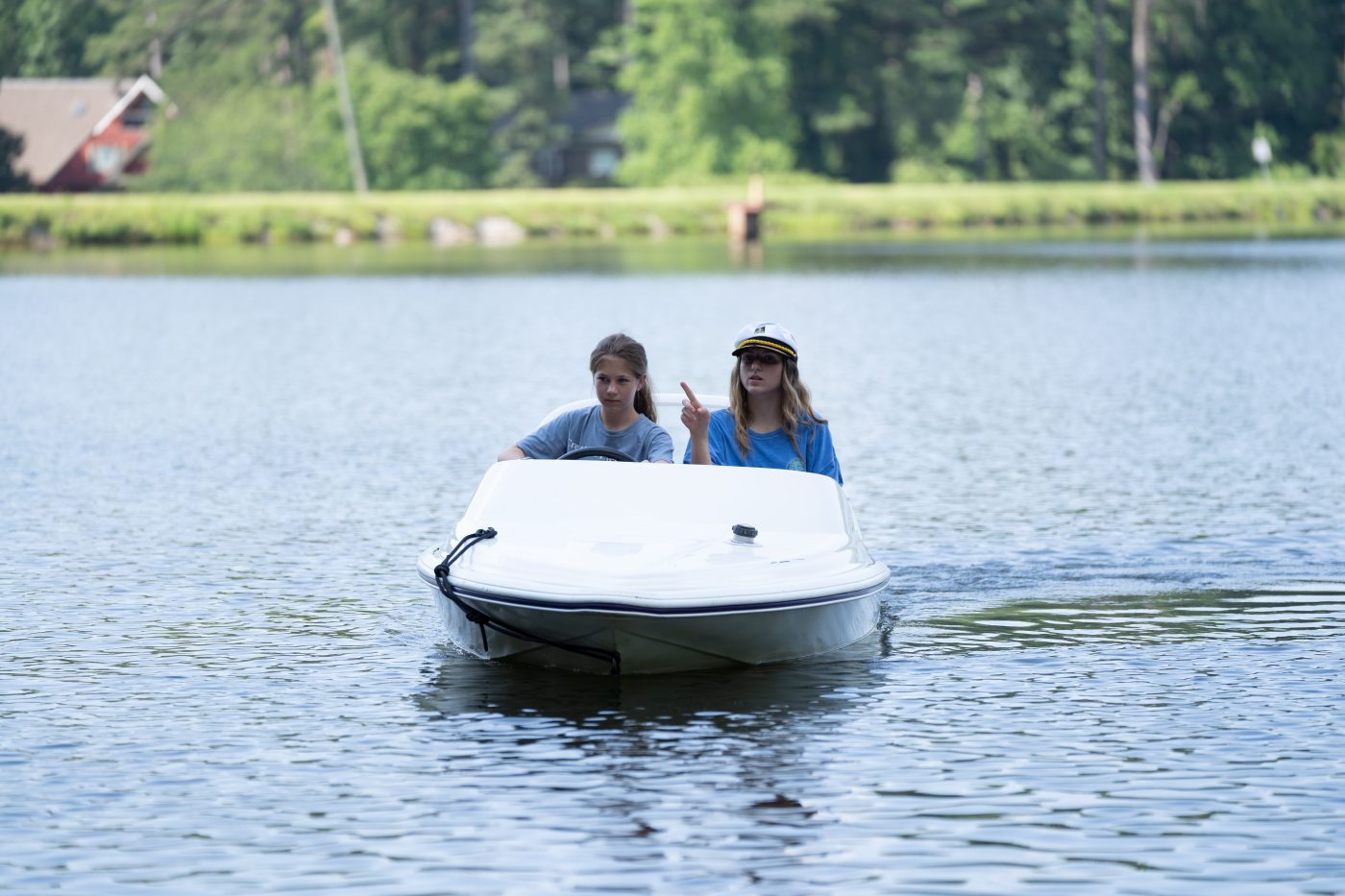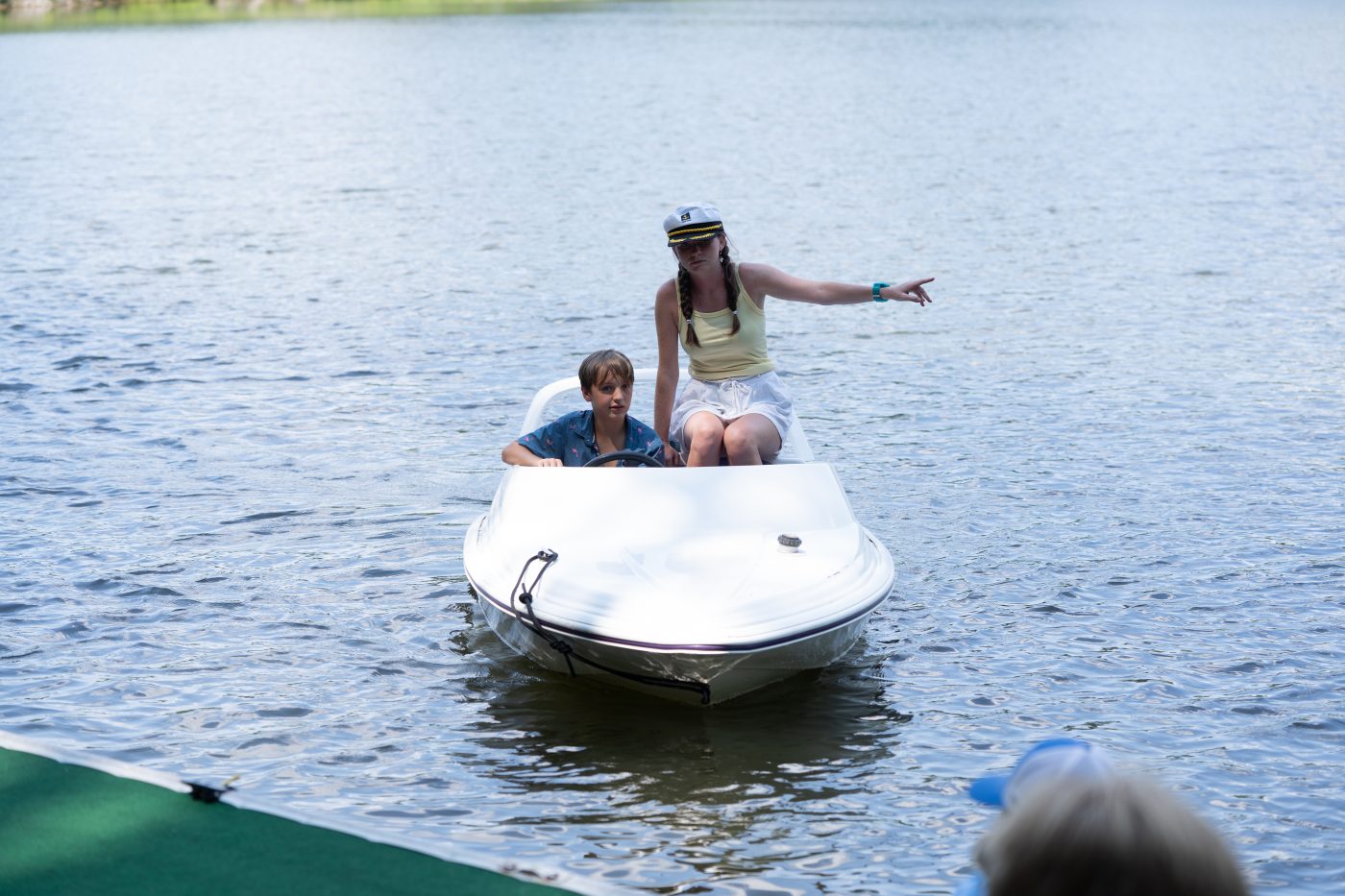 From the Dining Hall This morning, we had the famous Camp Mac Breakfast. For lunch, we had Taco Salad with Lettuce, Tomato, Cheese, Sour Cream, Salsa, and chocolate chip cookies. And to end the day, we had Chicken Casserole with Broccoli, Cheese, Rolls, and a Salad Bar.
Vespers
Gabriella Baldassarri gave our message tonight. Daily Bible Reading Ribbons were also awarded to 11-Day-Campers who read their bible every night while they were at camp.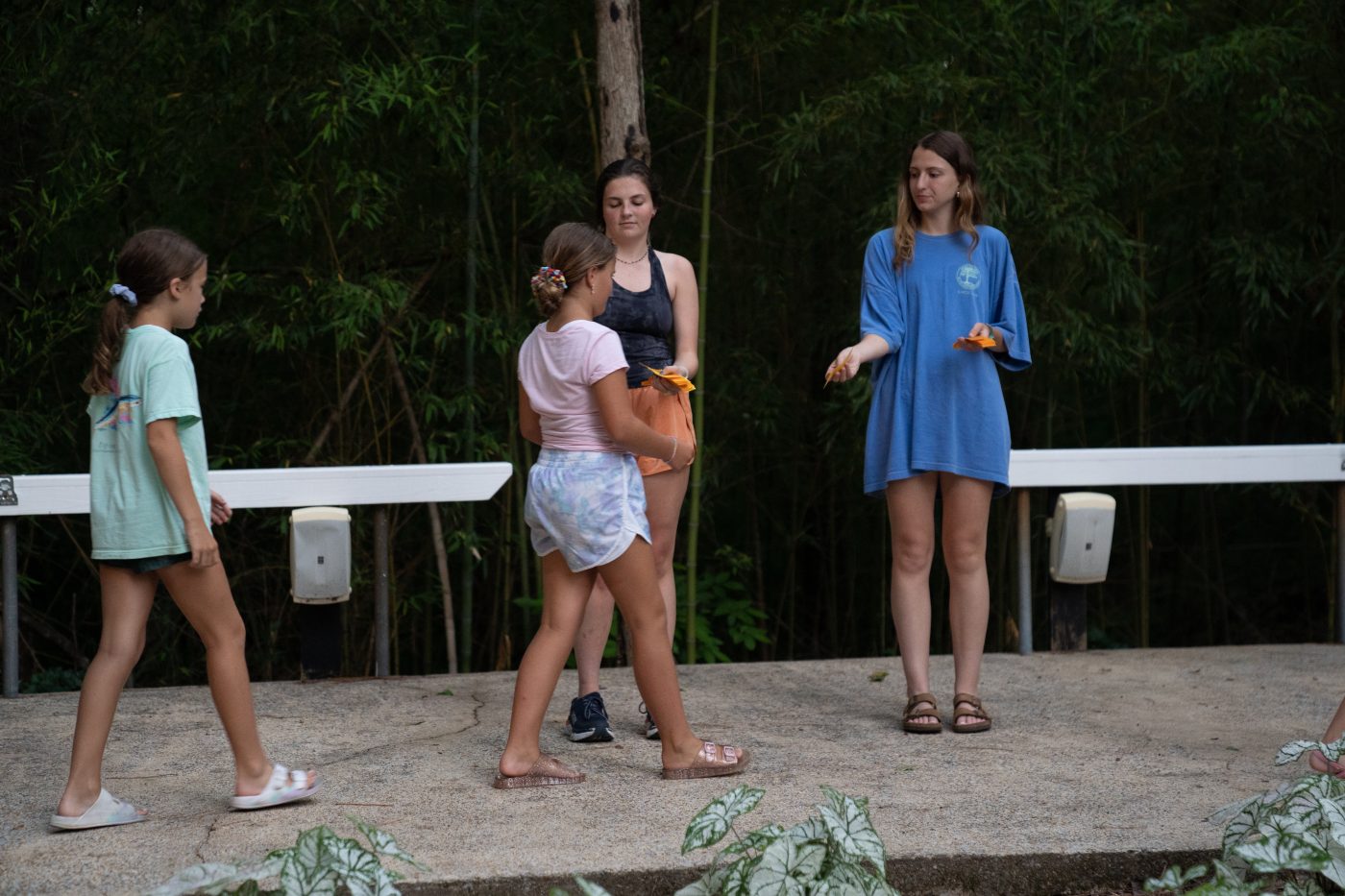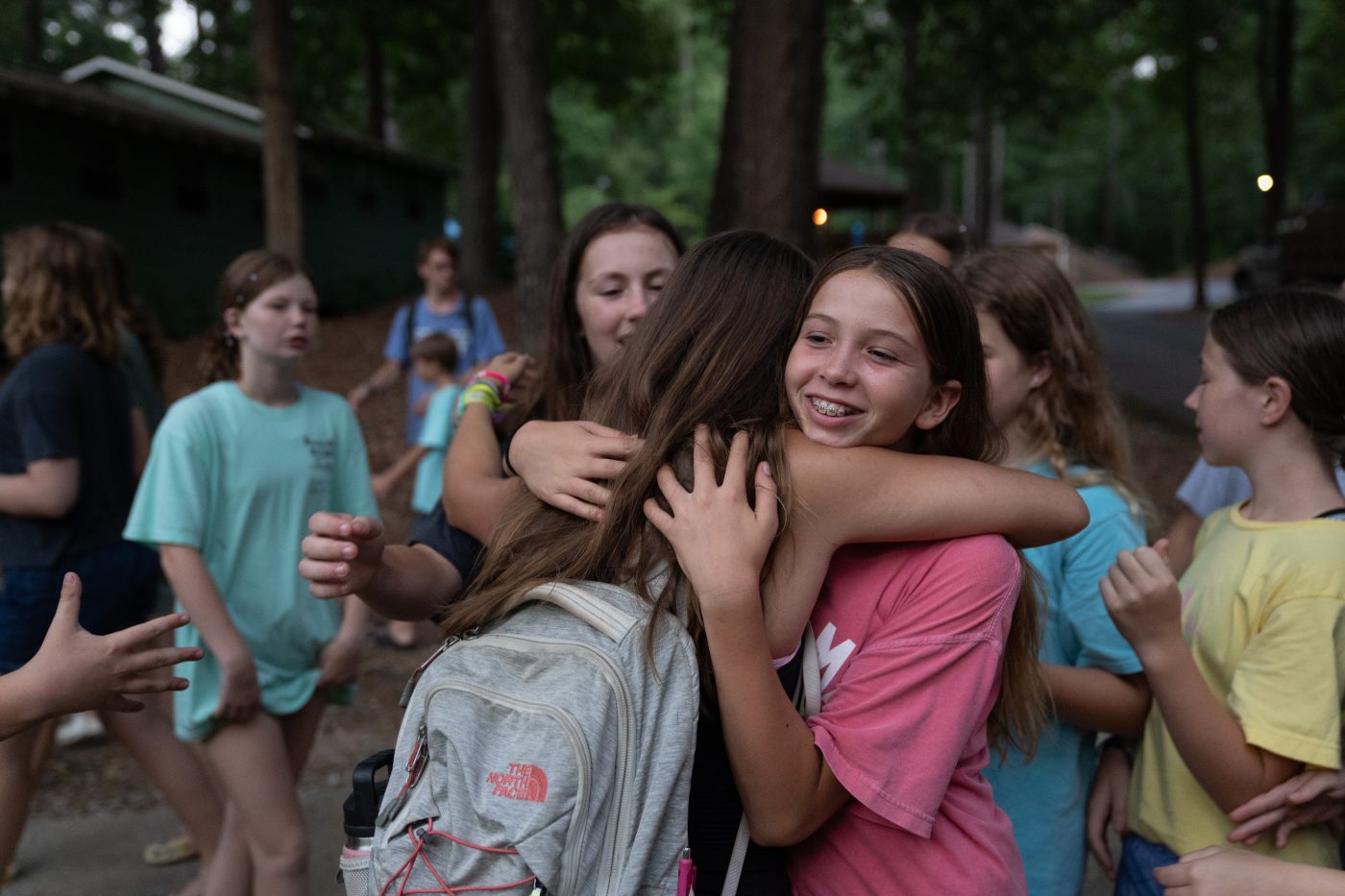 Tonight for Night Rec...
We had JC Campfire!