Morning Activities
Tennis
At Tennis, the girls played a bounce game and a line game. The winners were:
Sting Rays
Bounce Game: Madison Fedler
Line Game: Madison Fedler & Lauren Lee
Dolphins
Bounce Game: Herrin Tate & Ginny Voss
Line Game: Herrin Tate & Caroline Wyatt
Advance Swimmers
Bounce Game: Mary Cates Freeman & Mary Emily Frazer
Line Game: Cate Liddon, Mary Cates Freeman, Mary Helen Mendheim
Swimmers
Bounce Game: Hayden Wiard
Line Game: Hayden Wiard & Amelia Lacy
Riflery
Today, the boys were introduced to our Riflery program, and began shooting on pellet rifles.

Liam Baker shot a 30!
Skiing
Fun & Games
At Fun & Games, the girls went to the trampolines and played "Add-On" and had a "High-Jump" contest. The winners were:

Sting Rays
Add-On: Maya Valean & Elizabeth Jones
High Jump: Avery Wiard & Lena Daley

Dolphins
Add-On: Mary Parker Stivers & Hayes Youngner

Advanced Swimmers
Add-On: Campbell Hipsh won twice!
High Jump: Ann Everet Simon & Campbell Hipsh

Swimmers
Add-On: Abigail Rhodes
High Jump: Mary Fran Rigrish
From the Dining Hall
This morning we woke up and had Camp Mac Breakfast: Scrambled Eggs, Bacon, Grits, Oatmeal, Biscuits, Juice, Milk, and assorted cereals. For lunch, we had Taco Salad, PB&J, a Salad Bar, and Banana Pudding for dessert. For supper, we had Domino's Pizza and Hot Wings, PB&J, a Salad Bar, and Cookies for dessert.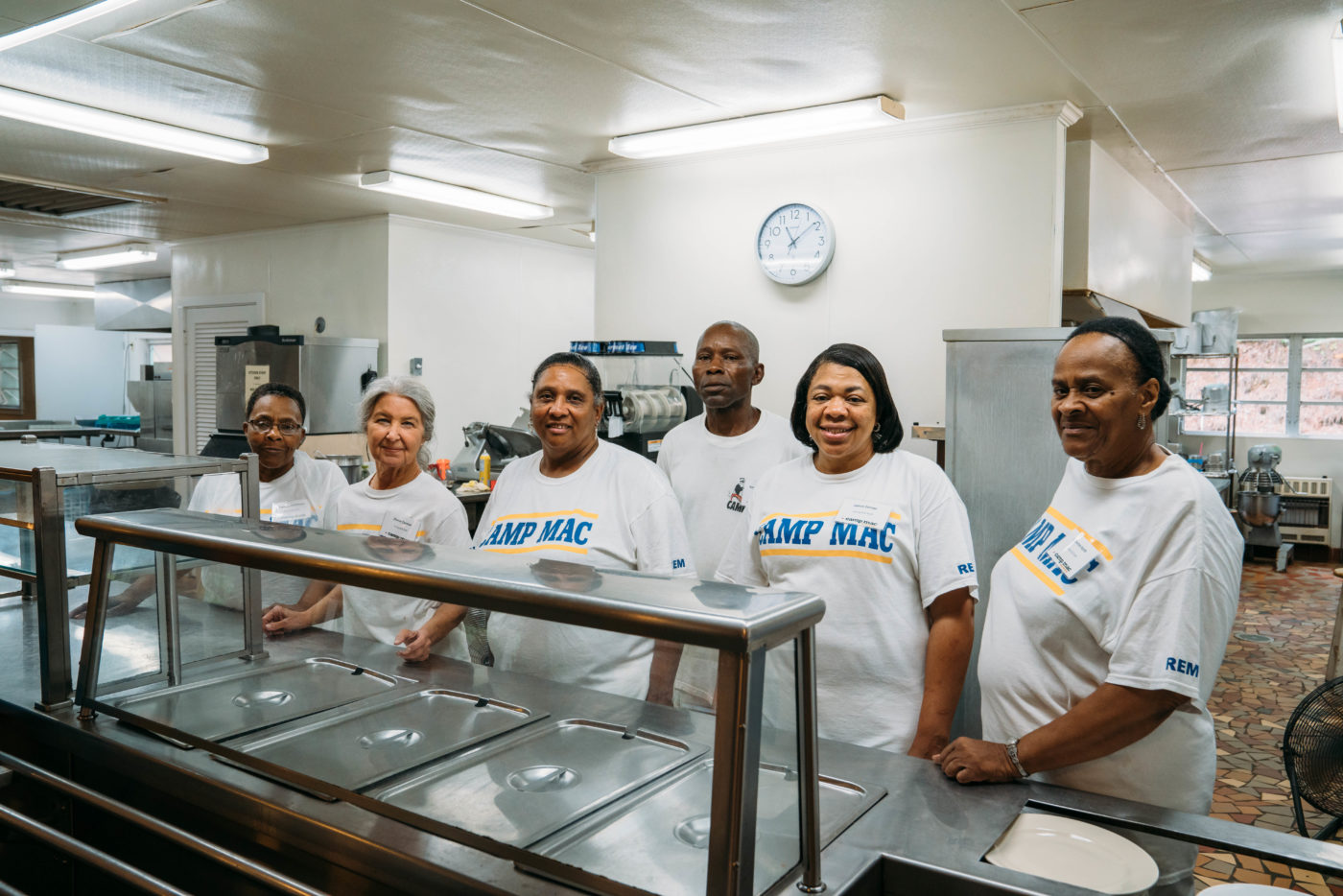 Afternoon Activities
Electives
For Electives, each Cabin went to a different activity.
Boys
B-0: Game Room
B-1: Wet Willie
B-2: Tramps
B-3: Kayaking
B-4: Bucking Bull

Girls
G-1: Wet Willie
G-2: Tramps
G-3: Kayaking
G-4: Bucking Bull
League Games
On Court 1, Cayden Cameron's Cool Camel Crew crushed Ada's Army in an intense game of Newcomb. From Ada's Army, Daye Christoper served like a champ. From the Camel Crew, Amie Pays caught like a true camel.

On Court 2, Emma & Meg's Bacon and Eggs scrambled Marian's Magicians. From the Bacon & Eggs, Cate Liddon played like freshly sizzled bacon. From the Magicians, Mary Fran Rigrish played magically.

On the 1st Soggy Muddle Puddle(Field 1), Megan's Magenta Mooses dominated Lemma's Llamas in a game of Kickball. From the Mooses, Mary Helen Mendheim played like a young Elizabeth Moultrie, and from the Llamas, Hayden Wiard caught the kickball like a super star!
Cabin Time
While the girls were at League Games, the boys went to Cabin Time! On Lower Lake, B-0 went to the Obstacle Course; B-1 summited the Iceberg, and played on Saturn's rings. On the other side of camp, B-3 and B-4 faced off at the Water Balloon Battlefield

Vespers
Tonight, our choir was G-1; and Kinley Campbell delivered our message.
Tonight For Night Rec, We Got...
Cabin Competitions!