Morning Activities
Riflery
High Team Score Day.
Dudes:
Harper Maher - passed pro marksman.
Isabella Foshee - passed pro marksman.
Liza Flink - 36.
Sophie Broutin - 32 & passed pro marksman.
Vivi Frazier - passed pro marksman.
Page Bofenkamp - passed pro marksman.
Bea Wiggins - passed pro marksman.
Wranglers:
Lauren Tapley - 37 & 38.
Sofia Rueda - 38.
Lizzie Cummings - passed marksman.
Allie Wibberley - passed marksman.
Mae Lowery - 33 & passed pro marksman.
Rachel Bethke - 39.
Gracie Meadows - 38.
High Team Score Day Winner - the White Team.
Skiing
Today was Doubles Day at Lower Lake!
Wilderness
Today, the girls went to Salt Creek Falls!
From the Dining Hall
This morning we woke up and Camp Mac Breakfast (bacon, scrambled eggs, cheese grits, and buttered toast), fresh fruit, juice, milk, and assorted cereals. For lunch, we had Taco Salad and banana pudding for dessert. For dinner, Salisbury steak, baked potatoes, English peas, fried okra, and yeast rolls.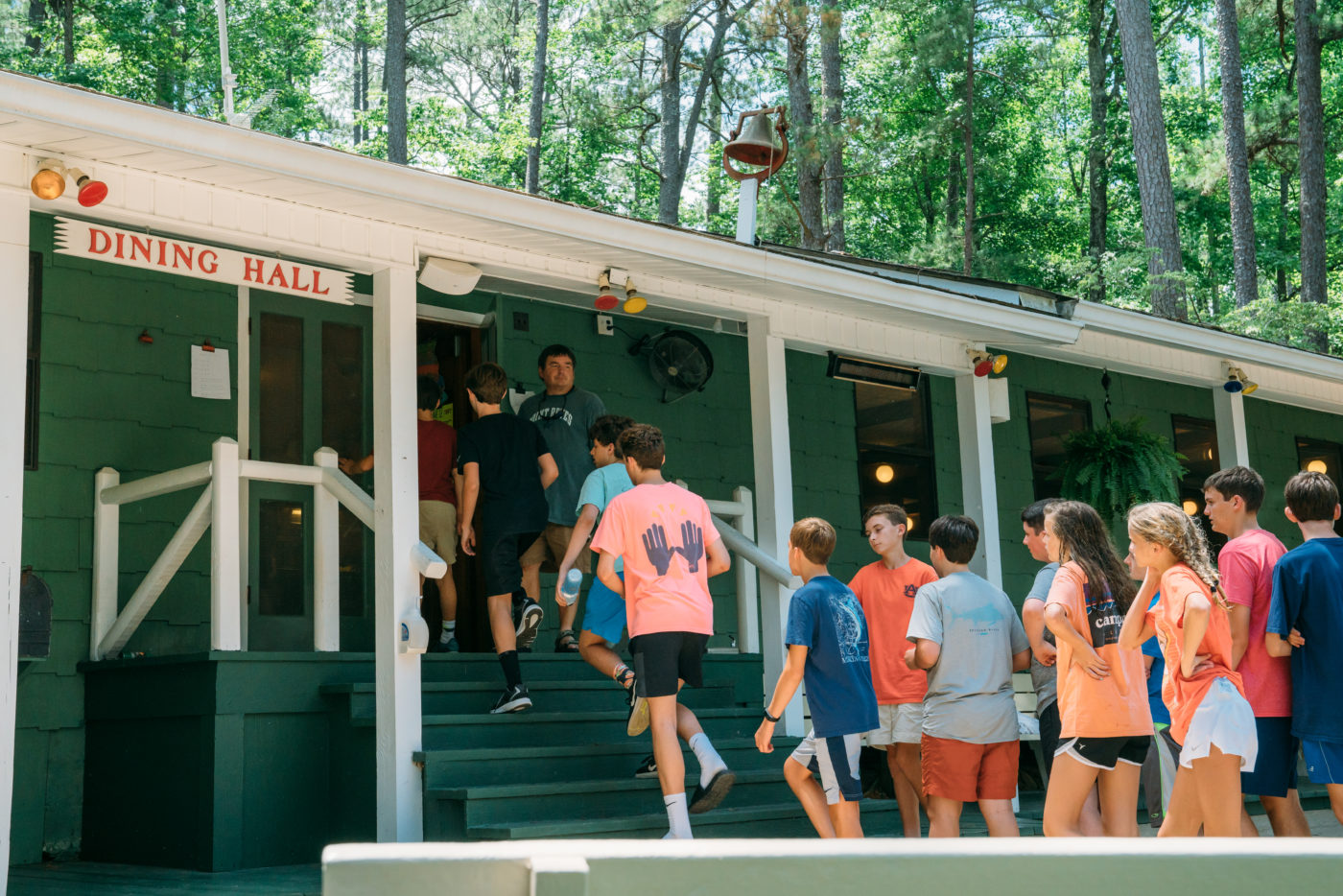 Afternoon Activities
Electives
Shooting Sports
Boys:
Bibb Albright shot 25/30.
Evan Schulhofer shot 14/30.
Corbin Beal shot 19/30.
Andrew Bernston shot 17/30.
Jack Allebach shot 13/30.

Girls:
Jameson Listermann shot 6/20.
Katy Wilbanks shot 5/20.
Vivian Moore shot 3/20.
Virginia Echols shot 4/20.
Mia Warner shot 10/20.
Fishing
Tripp Cranford caught two fish.
Tramps
Boys:
Johnathan Pollitt passed second class.
Clark Sanderson passed first class.
Lane Allen passed second class.

Girls:
Ellie Gribbin passed second class.
Harper Maher passed second class.
League Games
Today on the second volleyball court, Chandler Green's Costco Membership Card slumped the Juice in a relaxed game of volleyball. For the Juice, Jack Allebach played like Sam Franklin's boots. For the Cards, John Stevens played like he was in full-sweat try-hard mode.

On Field 1, Jones's Juicy Nation neat William Wood's Wild Walruses in a game of softball. Gabe Brenton played like a young Corbin Castro for the Juicy Nation. Chad Brown played like a current Aaron Judge, but better for the Wild Walruses.

Down on the soccer field, the Baby Schmidt's were once again victorious over D'Alba's Delivery Service. MVP for the Baby Schmidt's was Patrick Dowd, who played like Chuck Norris with a bebe gun. From D'alba's team, Matthew Rainer played like Branham Hewes doing a scoot & boogie.

On this fine day inside the gym, Bennett's Beautiful Beasts defeated Scott's Scotts in a fun game of bombardment. On Scott's team, Stephen Griggs dominated the game. From Bennett's team, Lane Allen played like a young Albus Dumbledore. Bears, Beets, Battlestar Galactica.
Cabin Time
While the boys were playing League Games, the girls had Cabin Time!

G-5 & G-4 went to Bean Bag Battlefield.
G-3 went to the Obstacle Course.
G-2 went to the Blob.
G-0 went to the Wet Willie.
Lake Cabin had Rappelling.
Vespers
Tonight, our speaker was Megan Sumrall; and our choir was cabin G-4.
Tonight For Night Rec, We Got...
Party Night!
Our Party Night Theme was "Take My Breath Away " by Berlin.
Our Party Night Court was as follows:
Page Bofenkamp represented G-5.
Killian Delaney represented G-4.
Kassidy Eastman represented G-3.
Hollis Boudreaux represented G-2.
Sofia Rueda represented G-0
Samantha Spielberger represented Lake Cabin.
Maddox Brown represented B-5.
Jack Bakken represented B-4.
Lawson Gardner represented B-3.
David Giordano represented B-2.
Colin Snyder represented Chinnabee.
John Stephens represented B-0.
Our Crown-bearer was Virginia Otto.
This term's Party Night Queen was Samantha Spielberger, and our King was John Stephens.
Visit our Photo Gallery to see the day's pictures! (Images do not necessarily corellate with the names of campers mentioned in corresponding news article.)