Morning Activities
Riflery
Today was High Team Score Day.
Dudes:
Maddox Brown - passed pro marksman.
Matthew Pennington - passed marksman, 35, 39, & 35.
Spencer Otto - passed pro marksman.
Raven Burdock - 33 & passed pro marksman.
John Redd - passed marksman.
Stephen Griggs - passed pro marksman.
George Newman - passed pro marksman.
Jay Handmacher - passed pro marksman.
Jack Bakken - 30 (sitting) & 32 (sitting).
Layne Allen - passed pro marksman.
High Team Score Day Winner - Blue Team.
Wranglers:
David Giordano - 35, 33, 31, & 35.
Chad Bonner - 34, 35, 37, & passed sharpshooter.
Benjamin Chapman - 33.
Will Scholl - 30 (kneeling), 36 (kneeling), 31, & passed marksman kneeling.
Johnson Yarborough - 32.
John Carrie - 32 & 31.
Drew Whitfield - passed pro marksman.
High Team Score Day Winner - White Team.
Skiing
Upper Lake
Blythe Jacobs passed second class skiing.

Lower Lake had Doubles Day!
Wilderness Skills
Today, the boys went to Salt Creek Falls!
From the Dining Hall
This morning we woke up and had Blueberry muffins, toasted bagels and cream cheese, fresh fruit, juice, milk, and assorted cereals. For lunch, we had BBQ sandwiches and tater tots with banana brownies for dessert. For dinner, we had chicken tenders, rice, gravy, pinto beans and yeast rolls. We had ice cream for dessert.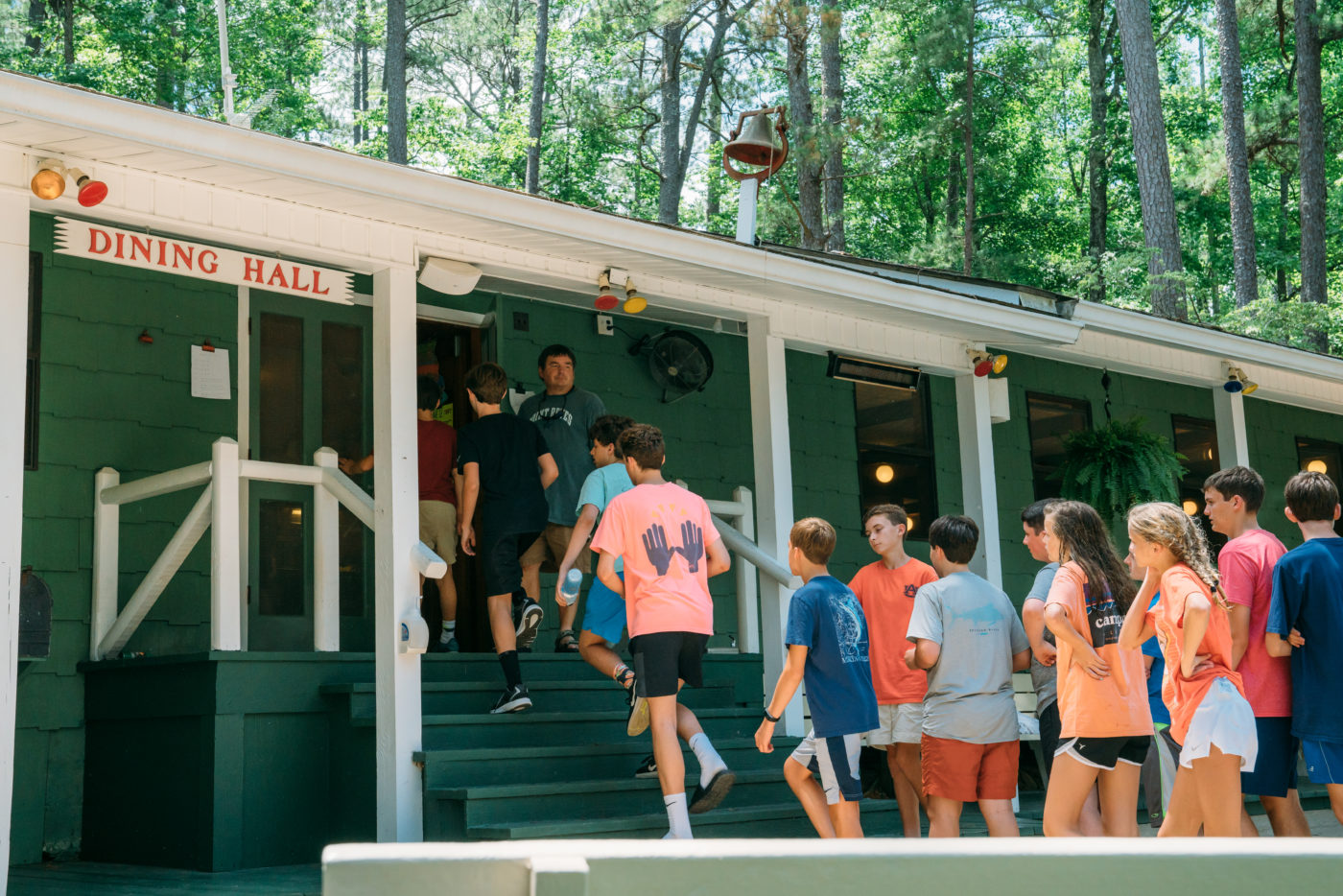 Afternoon Activities
Electives
Putt-Putt
Boys:
Today, the boys had the qualification round for the Camp Mac Masters. Our qualifiers were Lawson Gardner & Jack Bakken.
Fishing
Girls:
Audrey Sellers caught one fish.
Tramps
Girls:
Ellie Gribbin passed third class.
Lulu Gribbin passed third class.
Page Bofenkamp passed third class.
Vivian Frazier passed third class.
May Newman passed second & third class.
Sarah Neal DePiano passed third class.
Annie Taylor passed third class.
Katie Wagner passed second class.
Liza Flink passed third class.

Boys:
Lane Allen passed third class.
Clark Sanderson passed third & second class.
Stephen Griggs passed third class.
Johnathan Pollitt passed third class.
League Games
On the first plastic surface, Megan's Monkeys destroyed Branham's Beasts in an intense game of newcomb. From the Monkeys, Francie Pilliteri played like a young Abigail Frazier. From the Beasts, Mae Lowery played like a younger version of her coach, Branham Hewes.

Today on the second multi-purpose athletic court, the Aba-Daba-Dudes crushed the Ben & Jerry's in a game of newcomb. Virginia Otto played like a boss for the Daba-Dudes, and Audrey Sellers played swell for the Ben & Jerry's.

On Field 1, FB's Mini-Me's secured an undefeated season after once again solving Emma's Dilemmas. From the Mini-Me's, Emily Dunn played like a young Lucy Brown, and on the Dilemma's, Pelham Stephans, played awesome.

Today on the oh so far away Field 2, Banks's Sisters flexed a little too hard on Anna's Ripe Banana Peels in an epic game of softball. From the Sisters, Layla Mince stood out as much as Banks's biceps. The MVP for the Peels was Virginia Echols, who played in beast mode.

On the Field of Dreams aka the soccer field, Roma's Rockstars beat G-Cott's T-Tots in a rocking game of soccer. The MVP from the Rockstars was Ellie Gribbin, who rocked out as hard as Aerosmith. The MVP from the T-Tots was Cami Barraza, who played like the freshest fried tot.
Cabin Time
While the girls were playing League Games, the boys had Cabin Time!

B-5 went to the Iceberg.
B-4 went to the Obstacle Course.
B-3 went to the Blob.
B-2 went to the Wet Willie.
Chinnabee went to the Sky Rider.
B-0 had Rappelling.
Tonight For Night Rec, We Got...
Cookouts!
Tall Tales
Once everyone got back from their cookouts, we went down to the courts, and listened to Allen tell Old Man Moore.
Visit our Photo Gallery to see the day's pictures! (Images do not necessarily corellate with the names of campers mentioned in corresponding news article.)