Morning Activities
Riflery
Dudes:
Skylar Crane - passed Pro Marksman.
Jack Bakken - 36 & passed Marksman First Class.
John Redd - 34.
Spencer Otto - 38.
Jay Handmacher - 31.
Wranglers:
Collin Webb - 30.
Benjamin Chapman - 38 & 30.
Five Bull Bingo Winner - White Team.
Rough Riders:
Riley Lange - 39 & 42.
Bibb Albright - 37 & 38.
Colin Snyder - 30 & 39.
Corbin Beal - 37 & 38.
Ethan Eastman - 41.
Joe Brown - 37 & 39.
Matthew Rainer - 36.
Tilghman Tate - 38.
Andrew Bernston - 37.
Five Bull Bingo Winner - White Team.
Skiing
Upper Lake
Katie Dyess passed Third Class Wake-boarding.
Emma Grace Pike passed Second Class Skiing.
Emily Dunn passed First Class Kneeboarding.
Ellie Gribbin passed Second Class Kneeboarding.

Lower Lake
Isabella Foshee was a first time skier!
Kate Wagner was a first time skier!
Conlee Devening passed Third Class Skiing.
From the Dining Hall
This morning we woke up and had Blueberry muffins, toasted bagels and cream cheese, fresh fruit, juice, milk, and assorted cereals. For lunch, we had BBQ sandwiches and tater tots with banana brownies for dessert. For dinner, we had chicken tenders, rice, gravy, pinto beans and yeast rolls. We had ice cream for dessert.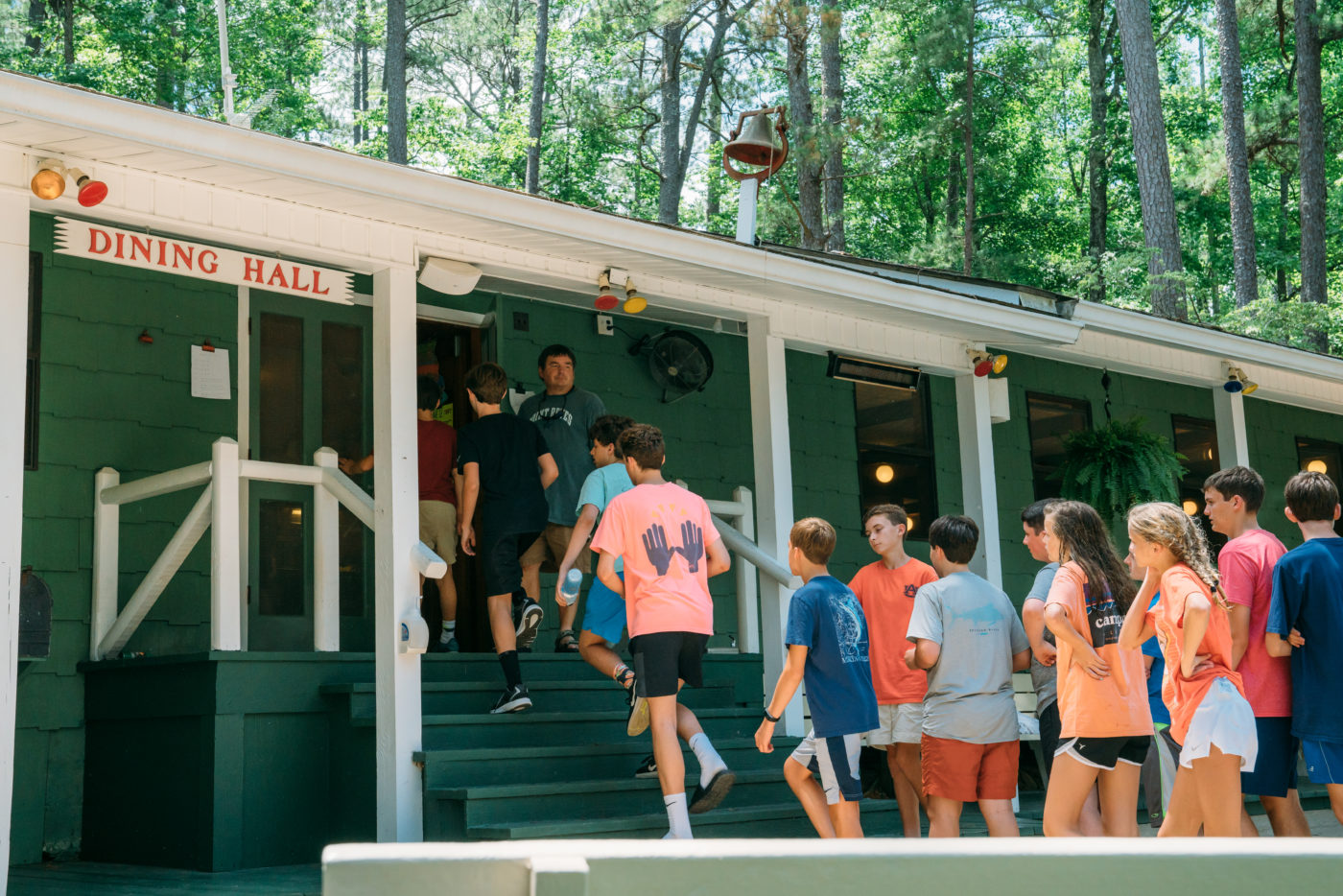 Afternoon Activities
Electives
Putt-Putt
Today, the boys had the Camp Mac Masters, and our Masters Champion was Jack Bakken.
League Games
Today on Court 1, Jones's Juicy Nation beat Bennett's Beautiful Beasts in a quick game of newcomb. The MVP for the Nation was Nolan Shaver, who played like a young Clay Morris. For the Beasts, Sam Carroll played like a young William Wood.

Today on Court 2, in the most underwhelming yet dramatic game of newcomb, William Wood's Wild Walruses threw 360's at Scott's Scotts. From the Walruses, Chad Brown played fantastically. From the Scott's, Tommy Wagner kicked the ball like a G-6.

On the first field of dreams, the Baby Schmidt's quest for a perfect season continues as they defeated Chandler's Costco Membership Cards in an emotional game of softball. The MVP for the Baby Schmidt's was Benjamin Baker, who played like a pro. The MVP for the Cards was John Stevens, who played like a young Ben Cummings.

Today on Field 2, the Juice juiced Dialba's Delivery Service. MVP for the Juice was Colin Snyder, who played like his dad came to the game. MVP for the Delivery Service was Aiden Holmes, who played like a really swell guy.
Cabin Time
While the boys were playing League Games, the girls had Cabin Time!

G-5 went to the Iceberg.
G-4 went to the Obstacle Course.
G-3 went to the Pool.
G-2 went to the Wet Willie.
G-0 went to the Sky Rider.
Lake Cabin went to Rappelling.
Vespers
Tonight, our speaker was Sam D'Alba; and our choir was G-3.
Tonight For Night Rec, We Got...
Swim Meet
The boys came out the victors and will receive an extra Canteen!
Visit our Photo Gallery to see the day's pictures! (Images do not necessarily corellate with the names of campers mentioned in corresponding news article.)