Lazy Day!
Lazy Day Ski Party
The last year campers went down to Upper Lake for a ski party yesterday morning. Afterward, they took the pontoon boat over to the Cove and grilled out!
From the Dining Hall
This morning we woke up and had Camp Mac Breakfast (Bacon, scrambled eggs, cheese grits, and biscuits), fresh fruit, juice, milk, and assorted cereals. For lunch, we had Taco Salad, PB&J, a salad bar, and chocolate chip cookies for dessert. For dinner, we had Salisbury steak, mashed potatoes, gravy, fried okra, and yeast rolls. We had ice cream for dessert.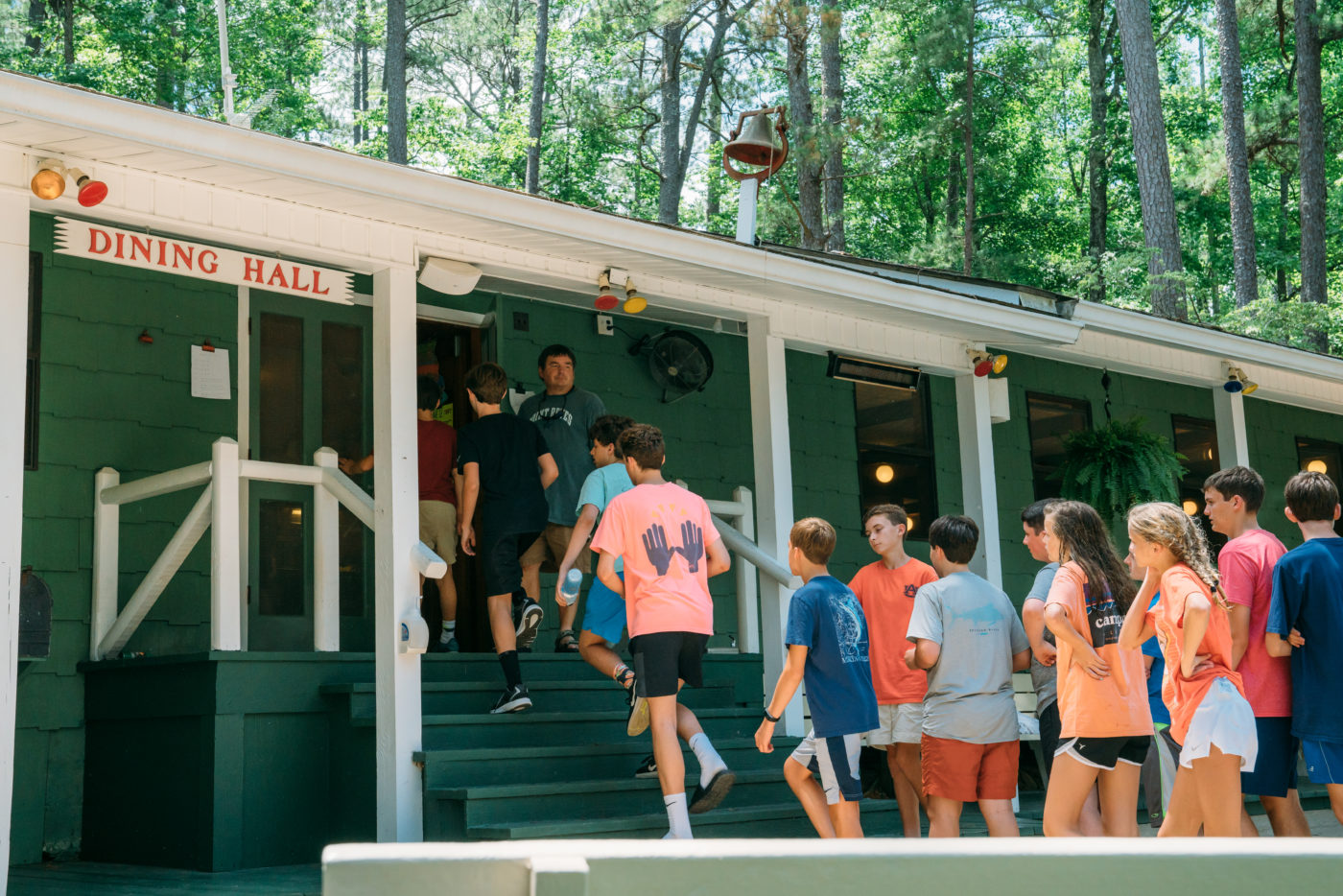 Afternoon Activities
Electives
Fishing
Boys:
Olen Edwards caught one fish.
Chad Bonner caught a pinecone.

Girls:
Mallory Shaver caught one fish.
Tramps
Girls:
Francie Pilleteri passed second class.
Ashley Ames Macrory passed second class.
Emma Lou Giordano passed first class & expert trampolines.
League Games
On the first court of hard plastic, Megan's Mega Monkeys stomped on Roma's Rockstars. From the Monkeys, Bea Wiggins played like she had just received a Team Roping Bandana. For the Rockstars, Kate Wagner played like a young more athletic Mallory Speer.

Today on the second area of firm fiberglass, G-Cott's T-Tots opened the fridge and melted the Ben & Jerry's. Sophie Broutin played for the Tots like she had just received a rappelling carabiner. From the Ben & Jerry's, Isabella Foshee played like her life depended on it.

On the grassy grass fields of Field 1, Emma's Dilemmas succumbed to the muscles of Banks's Sisters in a swag game of softball. From the Sisters, Claire Abrams played like a young Babe Ruth, and Morgan Klein played saucily for the Dilemmas.

On the field far far away, aka Field 2, FB's Mini-Mes peeled Anna's Bananas once again. On FB's team, Caroline Dawson broke shins with her batting. On the Bananas, Autumn Zwilling played fiercely.

On the patch of grass with lots of bugs, the Aba-Daba-Dudes made their coach proud by defeating Branham's Beasts in a sick nasty game of soccer. From the Aba-Daba-Dudes, Whitney Collins played like a college commit. From the Beasts, Lizzie Cummings played like a young Lionel Messi.
Cabin Time
While the girls were playing League Games, the boys had Cabin Time!

B-5 & B-4 went to Water Balloon Battlefield.
B-3 went to the Wet Willie.
B-2 went to the Obstacle Course.
Chinnabee went to the Blob.
B-0 had Rappelling.
Vespers
Tonight, our speaker was Kinley Campbell, and our choir was Lake Cabin.
Tonight For Night Rec, We Got...
JC Campfire!
Visit our Photo Gallery to see the day's pictures! (Images do not necessarily corellate with the names of campers mentioned in corresponding news article.)