Morning Activities
Riflery
Dudes:
Morgan Horseley - 30.
Annie Taylor - 33, 34, & passed pro marksman.
Francie Pilletri - 36 & passed pro marksman.
Liza Fink - passed pro marksman.
Killian Delaney - 33.
Wranglers:
Hollis Tate - 35 & 32.
Lauren Tapely - 32.
Mallory Shaver - passed marksman.
Ilianna Mays - passed pro marksman.
Frances Hodges - 31.
Elizabeth Faulkner - 30.
Meg Schoen - 35 & passed pro marksman.
Allie Wibberly - 30.
Rough Riders:
Sarah Dowd - 32, 30, 33, & 31.
Mia Warner - 40, 38, 33, 32, 32, 42, & passed sharpshooter.
Jameson Listerman - 40, 40, & 37.
Vivian Moore - 31.
Morgan Klein - 39.
Elizabeth Scholl - 32.
Chloe Rowe - 41.
Layla Mince - 43.
Caroline Dawson - 42.
Autumn Zwilling - 37.
Skiing
Upper Lake
Matthew Rainer passed first class skiing.
Skylar Crane passed third class kneeboarding.
Ethan Eastman passed third class skiing.
Sam Carrol was a first time skier & passed second class kneeboarding.
Andrew Rainer passed second class kneeboarding.


Lower Lake
Jimmy Hunter passed second class kneeboarding.
George Newman passed first class wake-boarding.
John Carwie passed first class wake-boarding.
Horseback
Girls Barrel Racing Day
Dudes:
3rd- Ashlee Dunsmore, Kitty - 30.06 seconds.
2nd- Sebelle Cagle, Duck - 28.10 seconds.
1st- Bea Wiggins, Abdul - 27.85 seconds.

Wranglers:
3rd- Audrey Sellers, Duck - 23. 67 seconds.
2nd- Frances Hodges, Radio - 22.21 seconds.
1st- Mae Lowrey, Weasley - 20.76 (fastest time of the term!)

Rough Riders:
3rd- Mia Warner, Kitty - 23.56 seconds.
2nd- Morgan Dunaway, Duke - 22.58 seconds.
1st- Alice Wilbanks, Duke - 21.87 seconds.
From the Dining Hall
This morning we woke up and had Camp Mac Breakfast (Bacon, scrambled eggs, cheese grits, and biscuits), fresh fruit, juice, milk, and assorted cereals. For lunch, we had Taco Salad, PB&J, a salad bar, and chocolate chip cookies for dessert. For dinner, we had Salisbury steak, mashed potatoes, gravy, fried okra, and yeast rolls. We had ice cream for dessert.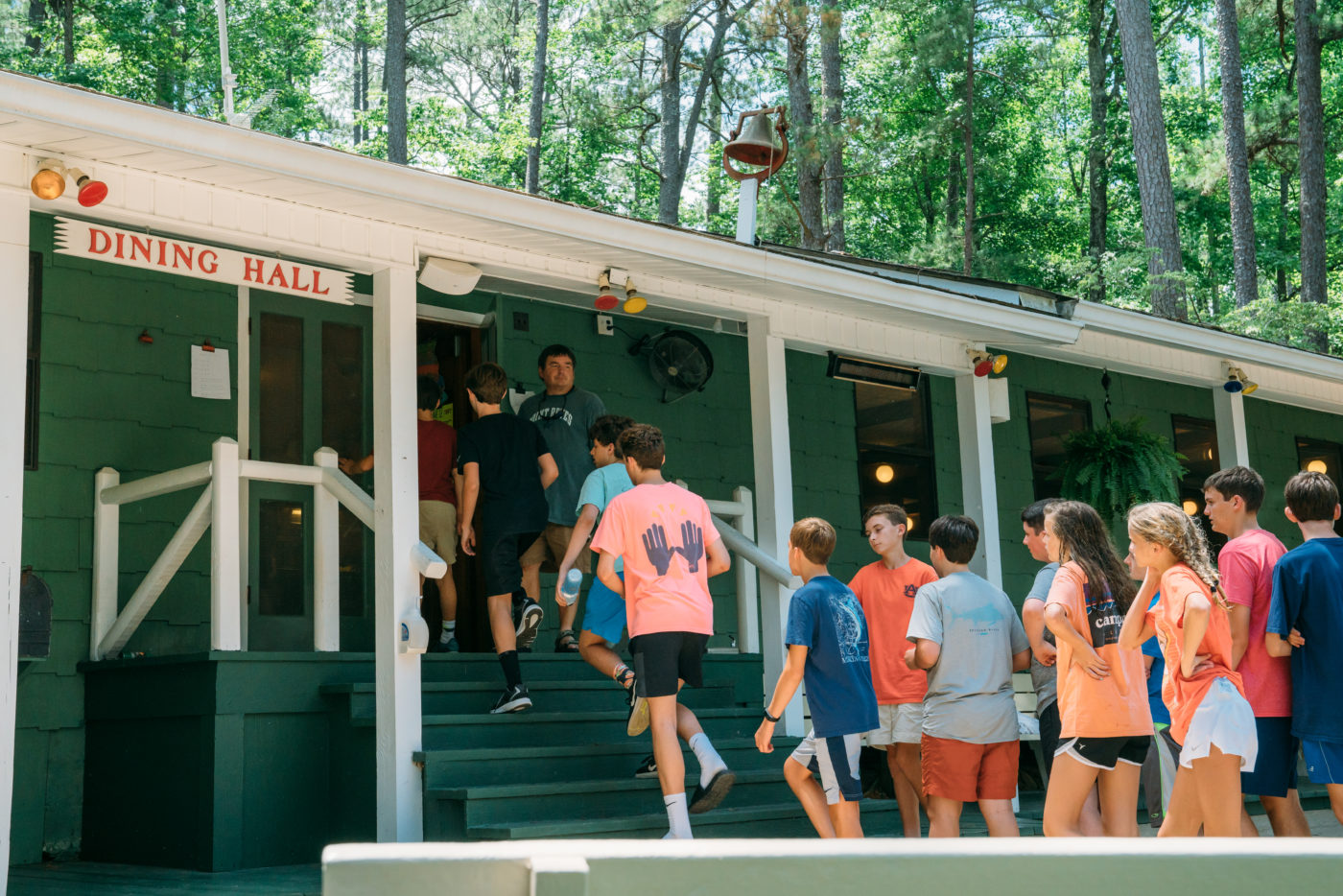 Afternoon Activities
Electives
Fishing
Boys:
Chad Bonner caught one fish.
David Giordano caught one fish.
Tramps
Boys:
Maddox Brown passed first class.

Girls:
Isabella Foshee passed second class.
Sebelle Cagle passed second class.
Sophie Broutin passed first class.
League Games
Today on Court 1, Jones's Juicy Nation beat William Wood's Walruses in an intense game of newcomb. For the Juicy Nation, Tyler James played like a Sam Schmidt in his prime. From the Walruses, Johnson Yarborough played swell.

On Field 1, the Baby Schmidt's were once again victorious against Dialba's Delivery Service. For the Delivery Service, James Hutchins played like he was getting paid. The MVP for the Baby Schmidt's was Hart James - he balled out.

Today on the semi-circle dustpan, Chandler Green's Costco Membership super-sized the Juice with an ice-cream machine breaking score of 11-5. For the Cards, the MVP was John Stevens, who played like Bruce Lee's ghost. Joe Brown played mad decent for the Juice.

This afternoon in the gym, Bennett's Beautiful Beasts defeated Scott's Scotts in a C-RAZY game of bombardment. On Bennett's team, Chad Bonner flew like an eagle on the court. On Scott's Scotts, George Newman played like a young Will Erdman.
Cabin Time
While the boys were playing League Games, the girls had Cabin Time!

G-5 & G-4 went to Water Balloon Battlefield.
G-3 went to the Wet Willie.
G-2 went to the Obstacle Course.
G-0 went to the pool.
Lake Cabin had Rappelling.
Vespers
Tonight, our speakers were Corbin Castro and Will McDonald; and our choir was G-5.
Tonight For Night Rec, We Got...
Drought Party!
Visit our Photo Gallery to see the day's pictures! (Images do not necessarily corellate with the names of campers mentioned in corresponding news article.)