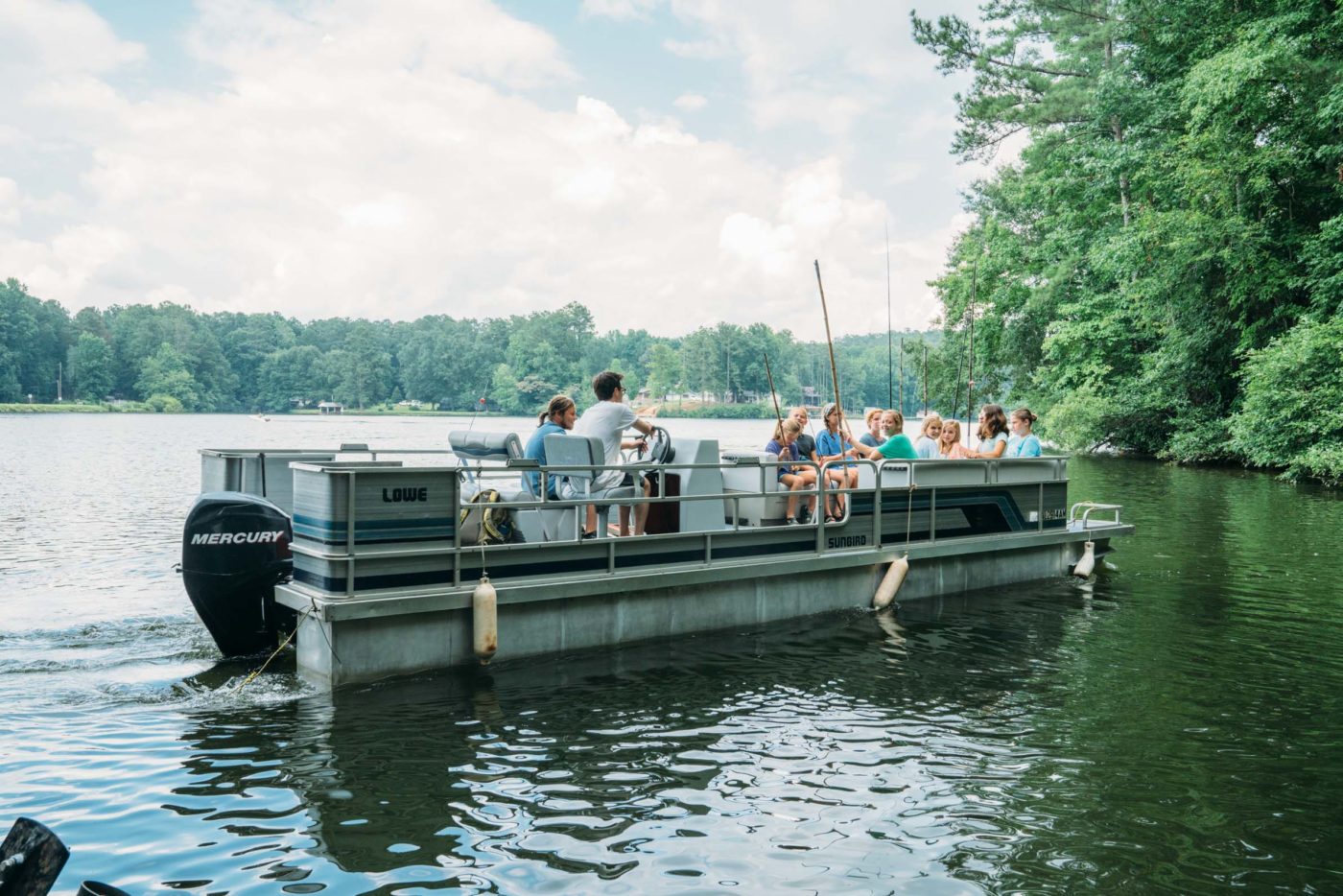 Morning Activities
Riflery
Today, we had Shot in the Dark Day. Every time an individual camper shot in the dark part of the target it counted as one point for their riflery team.
Dudes:
Sophie Broutin- 32.
Francie Pilleton- 30.
The White Team won!
Wranglers:
Hollis Tate- 30.
Mary Carter Culpepper- 32.
Virginia Echols- 31.
The White Team won!
Rough riders:
Mia Warner- 31, 39, 39, & 43.
Jameson Listerman- 36 & 36.
Autumn Zwelling- passed off pro marksman.
Sarah Dowd- 31, 33, 36,& 41.
Pelham Stephens- passed off pro marksman.
Emily Dunn- 38.
Chloe Rowe- 40 & 44 (girls term high).
Layla Mince- 40.
Rachel Gann- 31 (sitting).
The White Team won!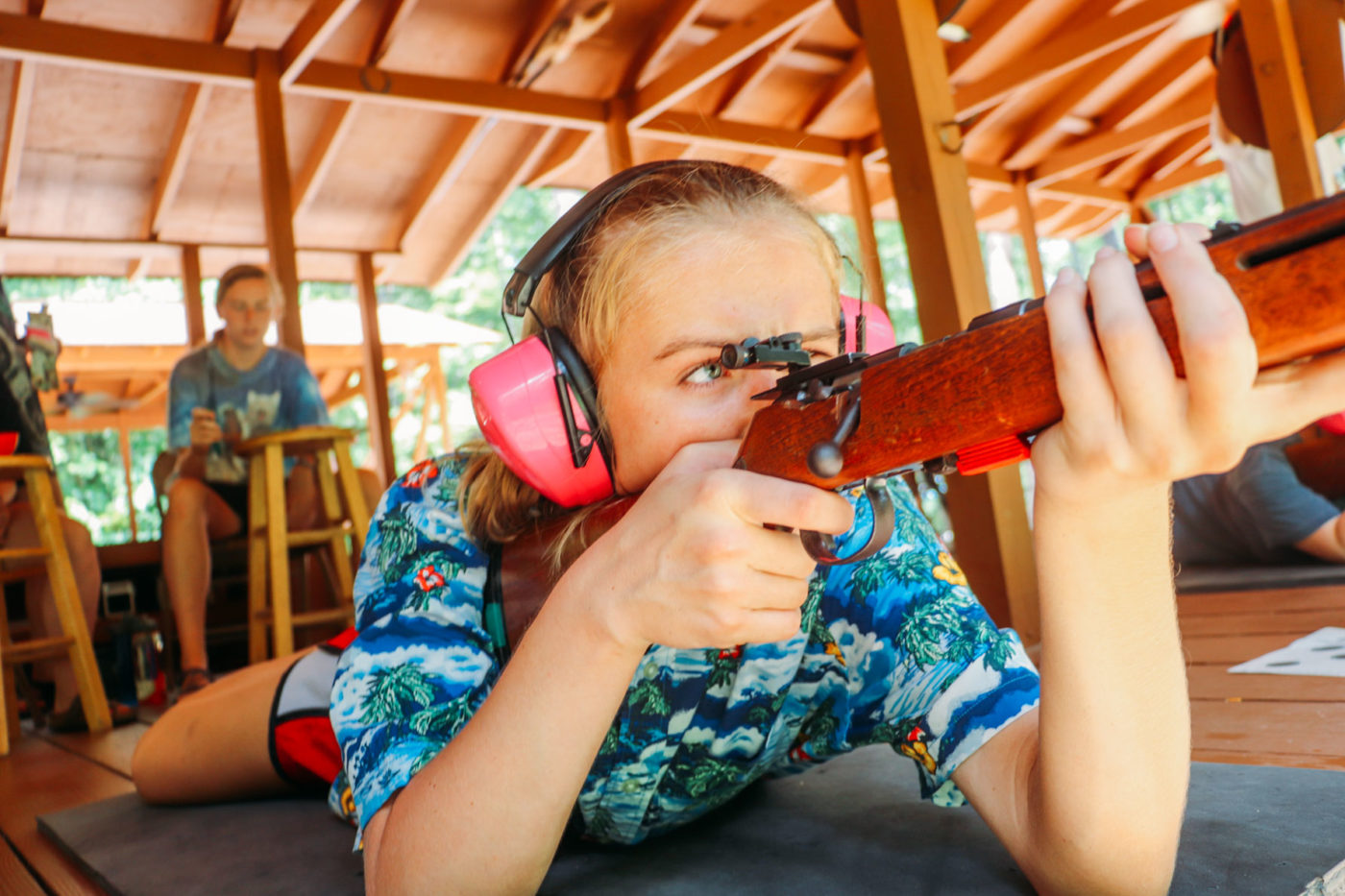 Skiing
Upper Lake:
Carter Stremmel passed off 2nd class skiing.
Ethan Eastman got up on skis, and skied around the lake!
Johnson Yarbrough passed off 3rd class kneeboarding.
Charles Rowe passed off 3rd class kneeboarding.
Chad Brown go up on skis, and skied around the lake!

Lower Lake:
Edward Bridges passed off 3rd class kneeboarding.
Paul Altermatt passed off 3rd class skiing.
Johnathan Pollitt passed off 2nd class kneeboarding.
Cade Smith passed off 2nd class kneeboarding.
Matthew Pennington got up on skis, and skied up and down the lake!
Trip Cranford passed off 3rd class kneeboarding.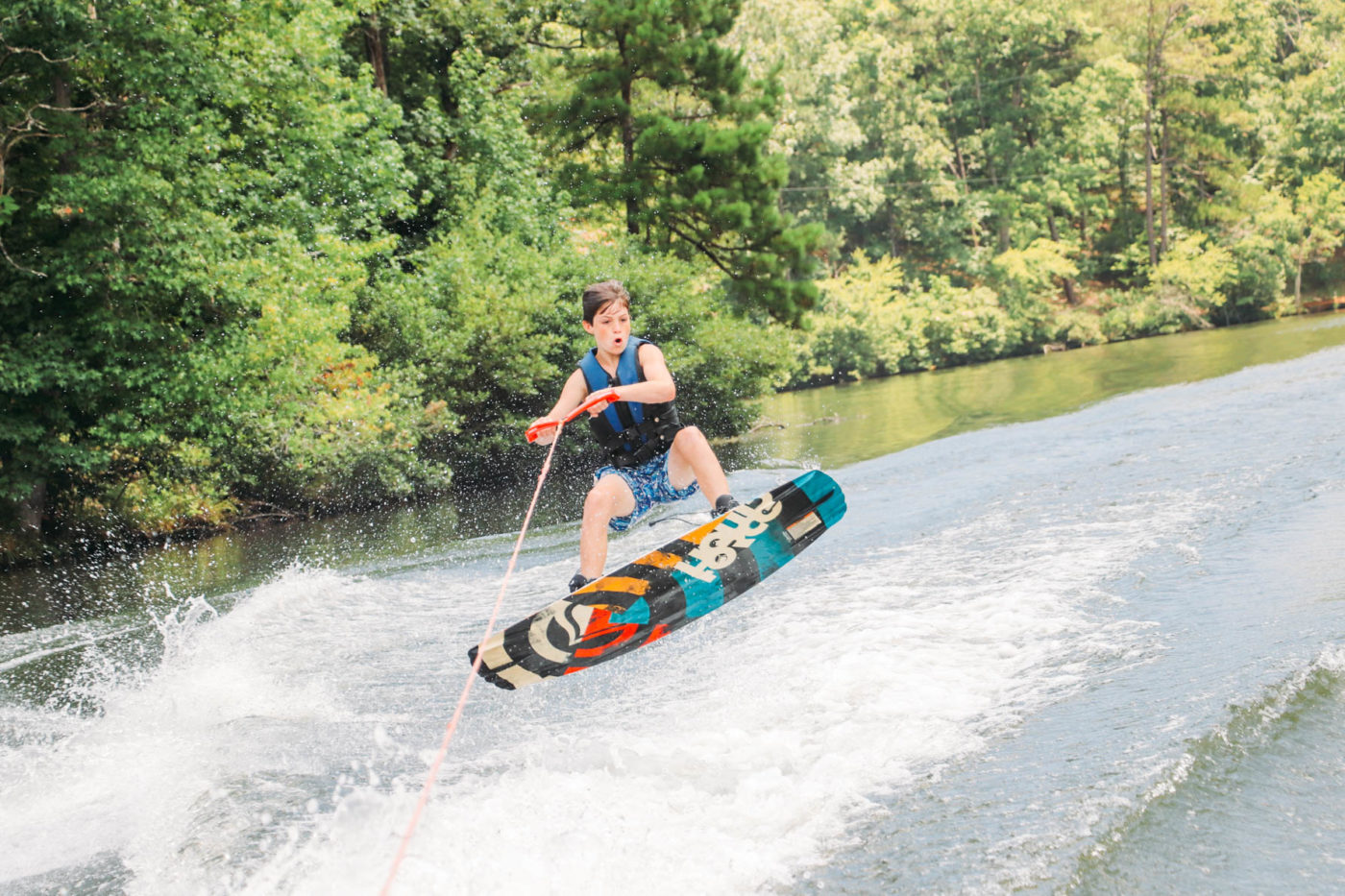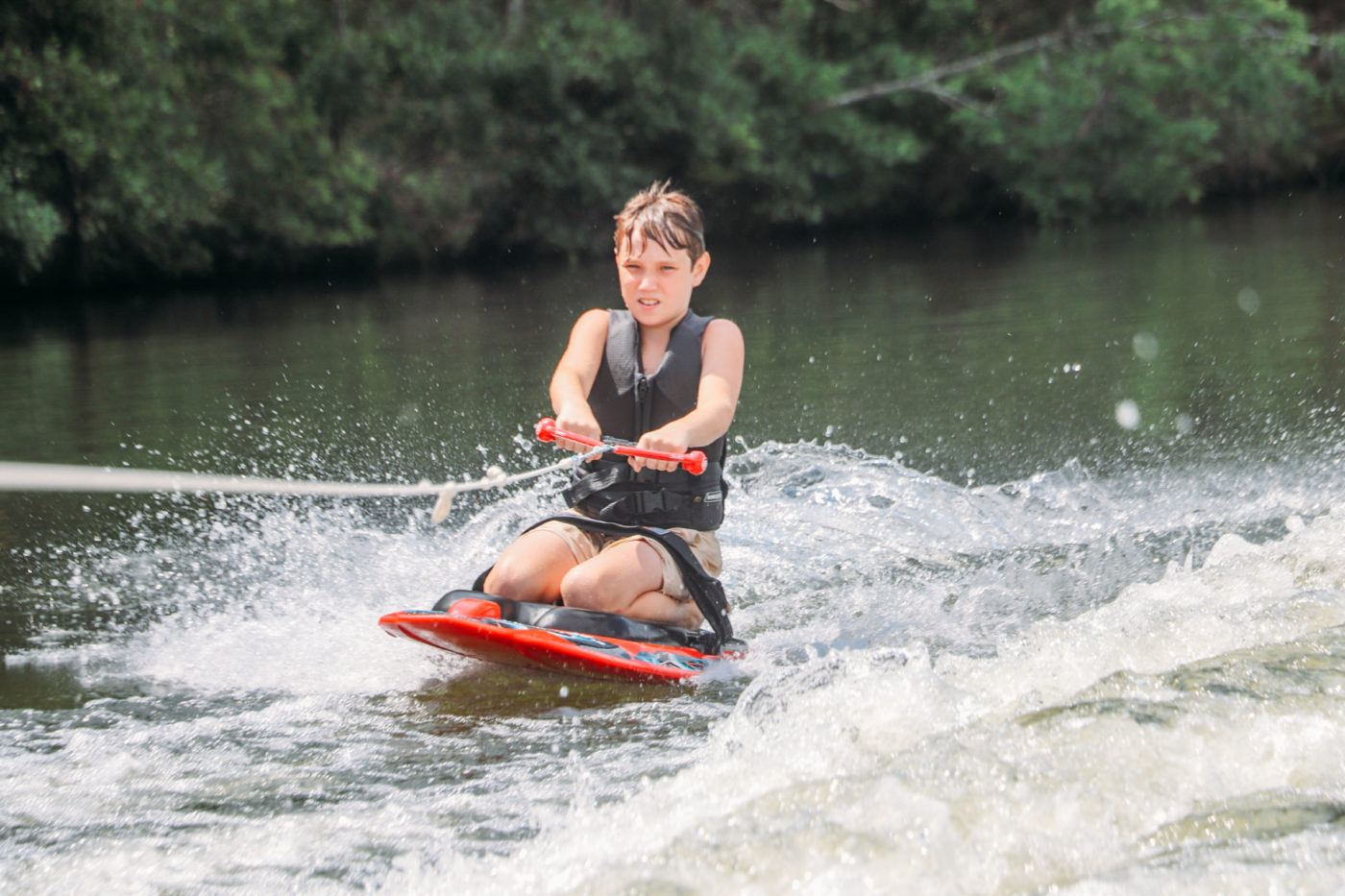 Wilderness Skills
Wilderness Skills took a trip to High Falls. On the hike to the falls campers learned facts about trees and animals indigenous to the Talladega National Forest. At the falls, everyone searched for Crawfish!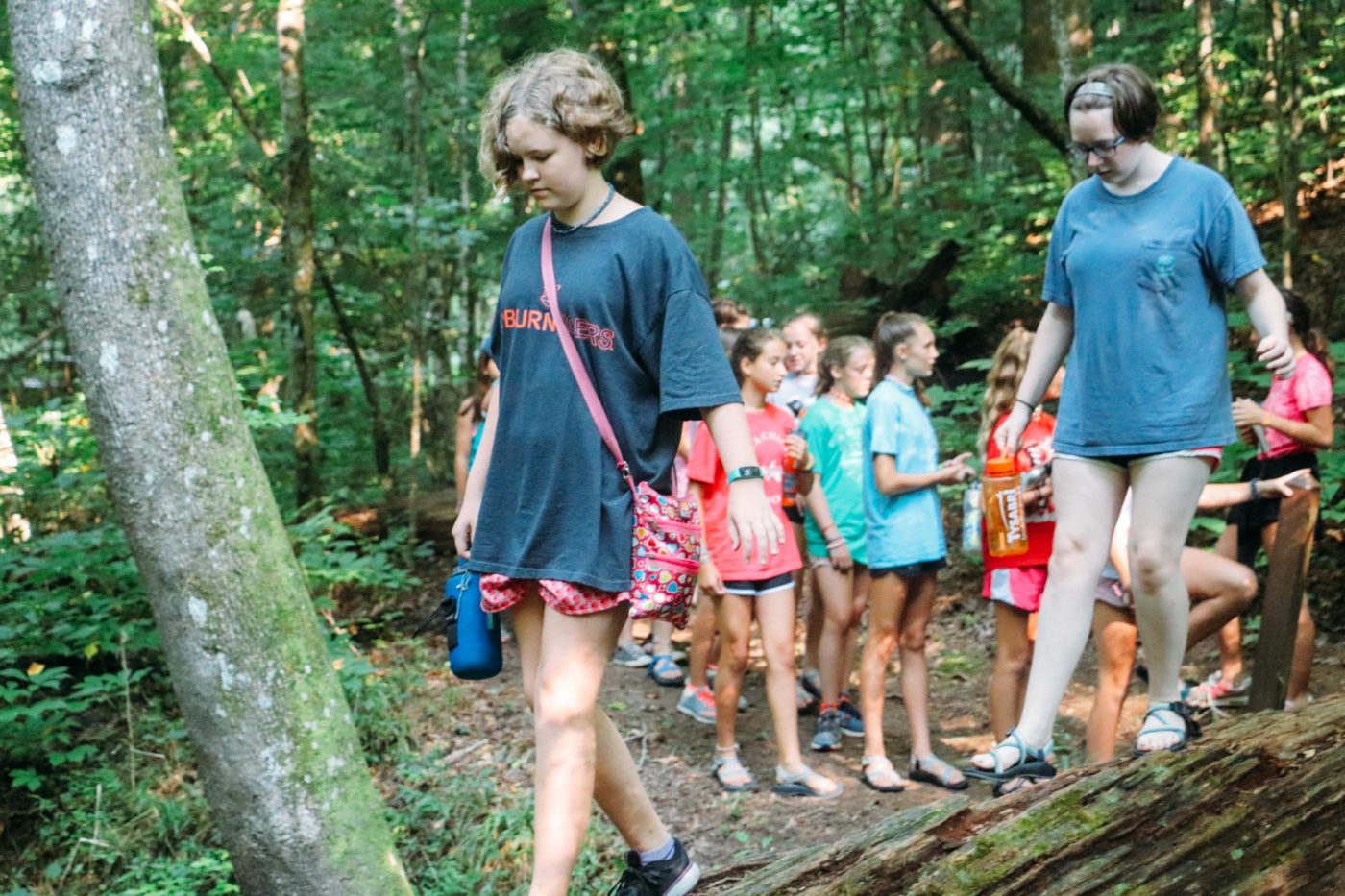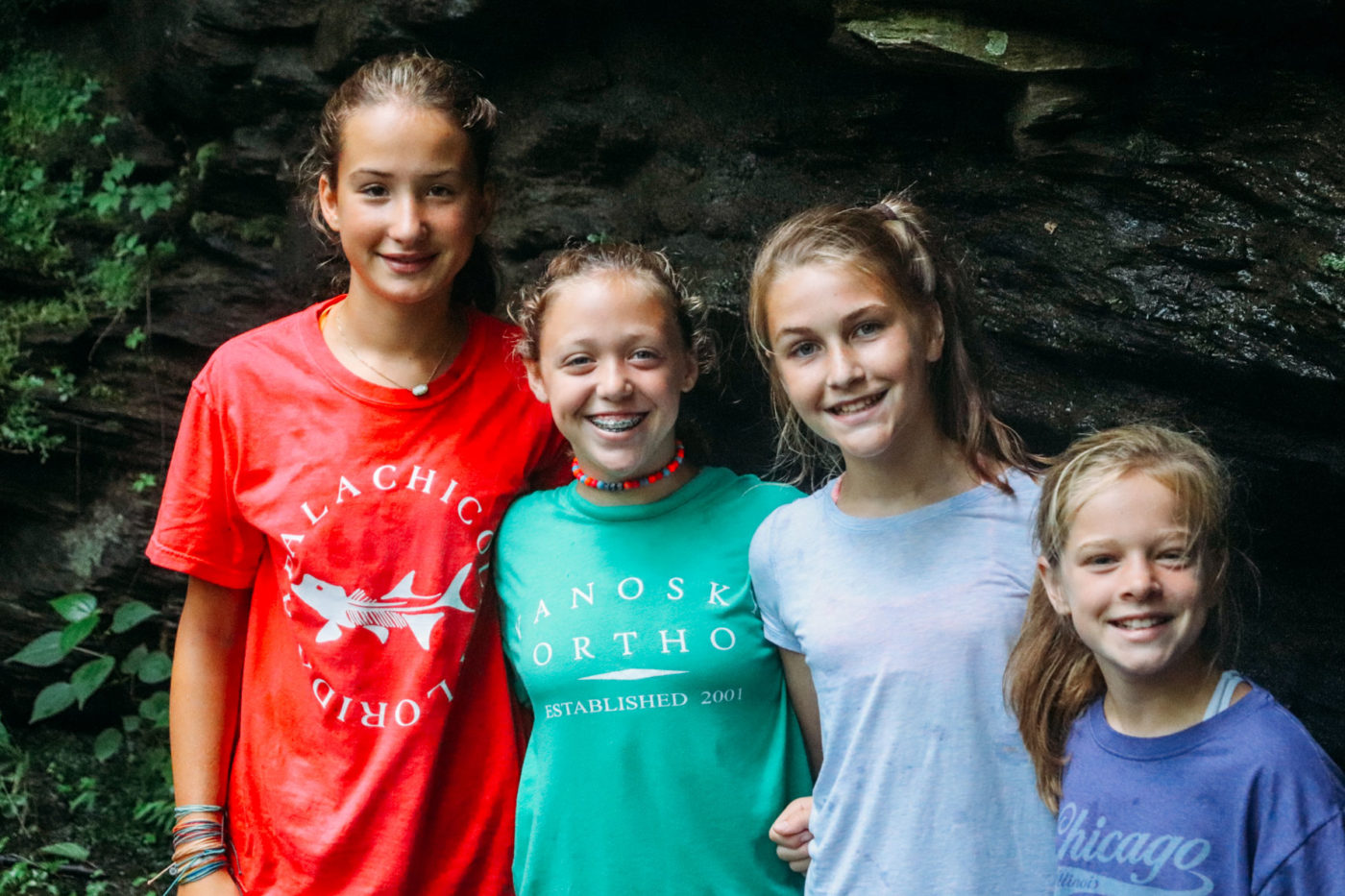 From the Dining Hall
This morning we woke up and had Camp Mac Breakfast (Bacon, scrambled eggs, cheese grits, and biscuits), fresh fruit, juice, milk, and assorted cereals. For lunch, we had Taco Salad, PB&J, a salad bar, and chocolate chip cookies for dessert. For dinner, we had Salisbury steak, mashed potatoes, gravy, fried okra, and yeast rolls. We had ice cream for dessert.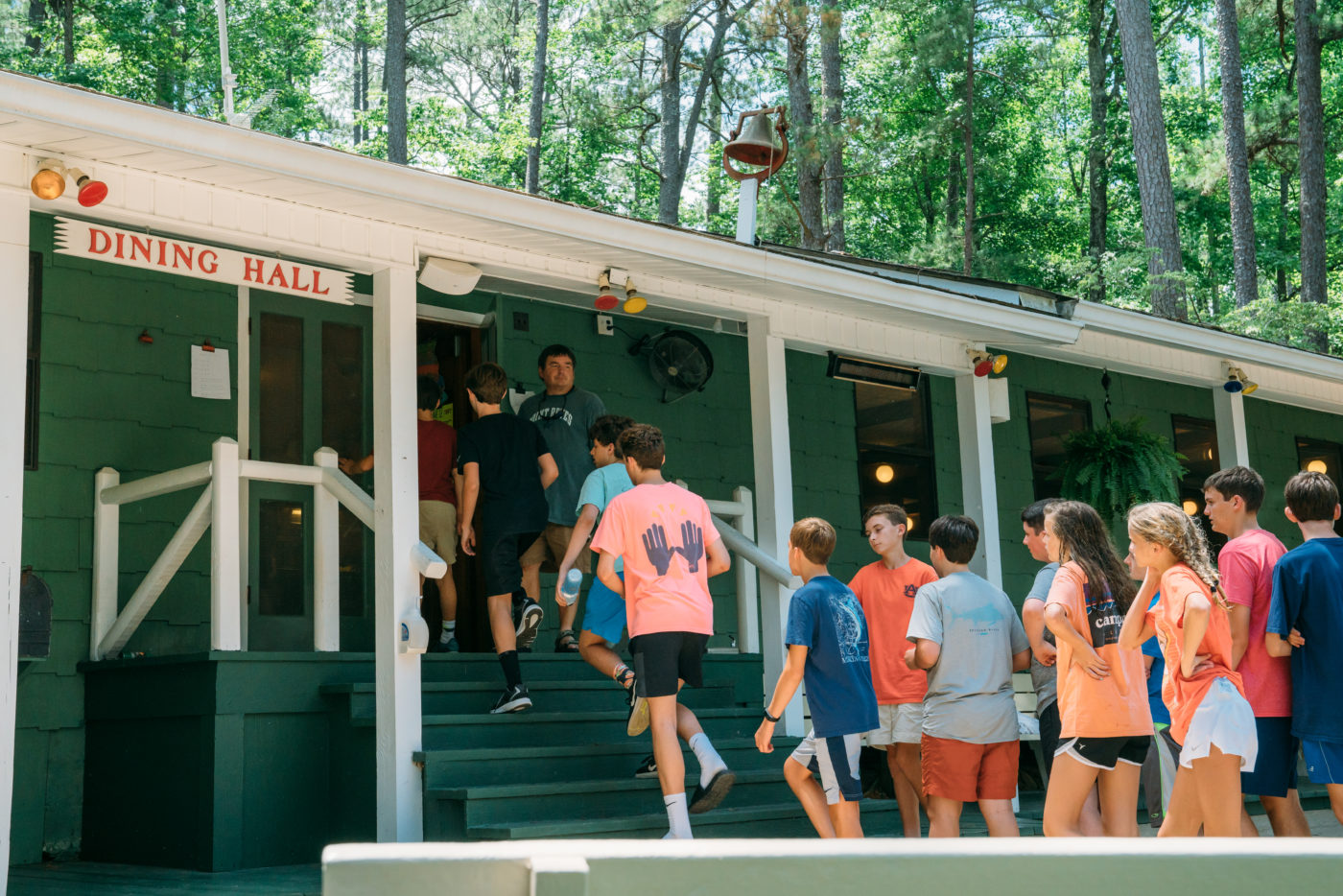 Afternoon Activities
Electives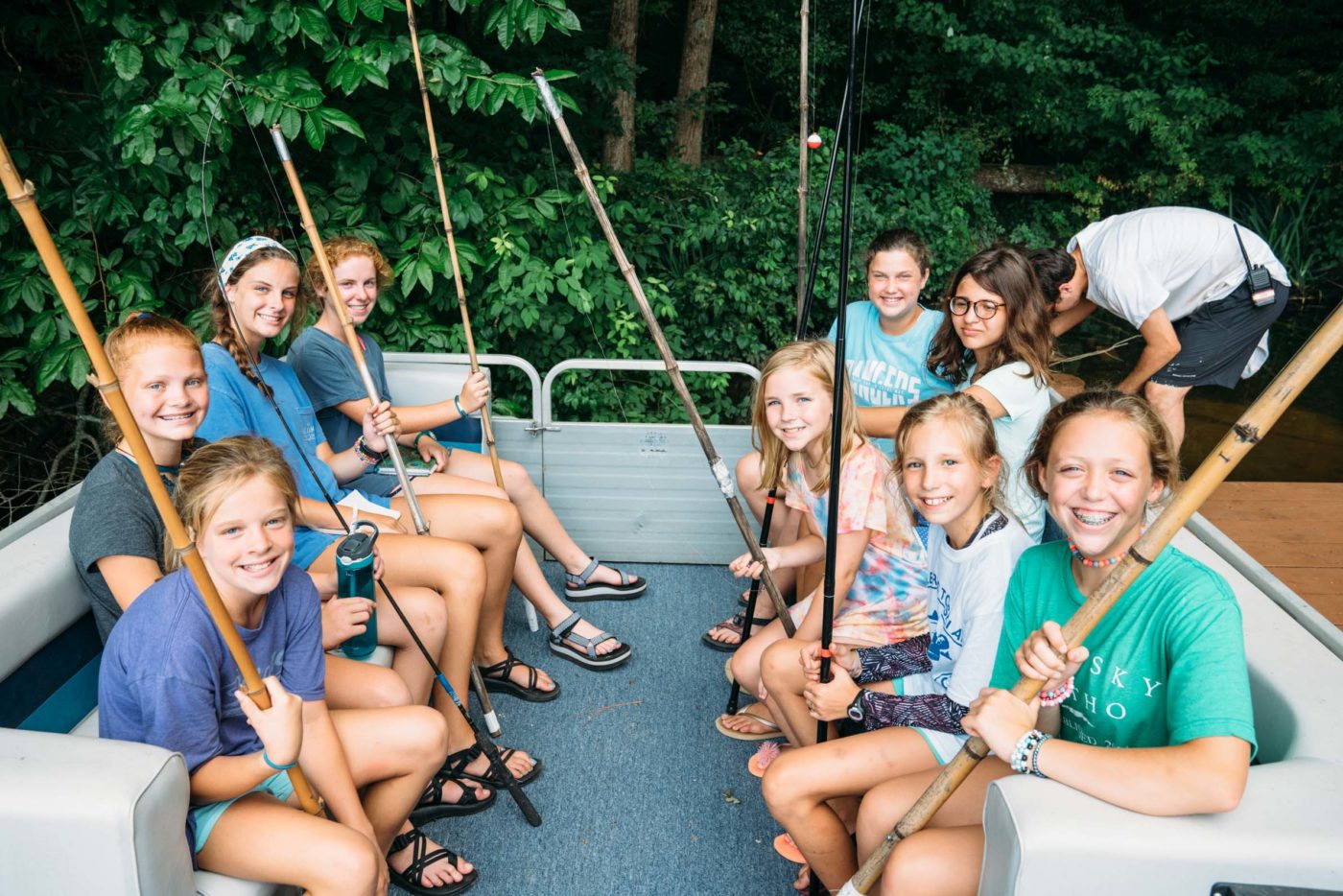 Archery
Chad Brown passed off Junior Yeoman Arrow.
Benjamin Baker passed off Junior Bowman.
John Redd passed off Junior Bowman Arrow.
Carter Stremmel passed off Bowman Sharpshooter.
Beckett Maher passed off Archer.
Will Scholl passed off Archer First Rank.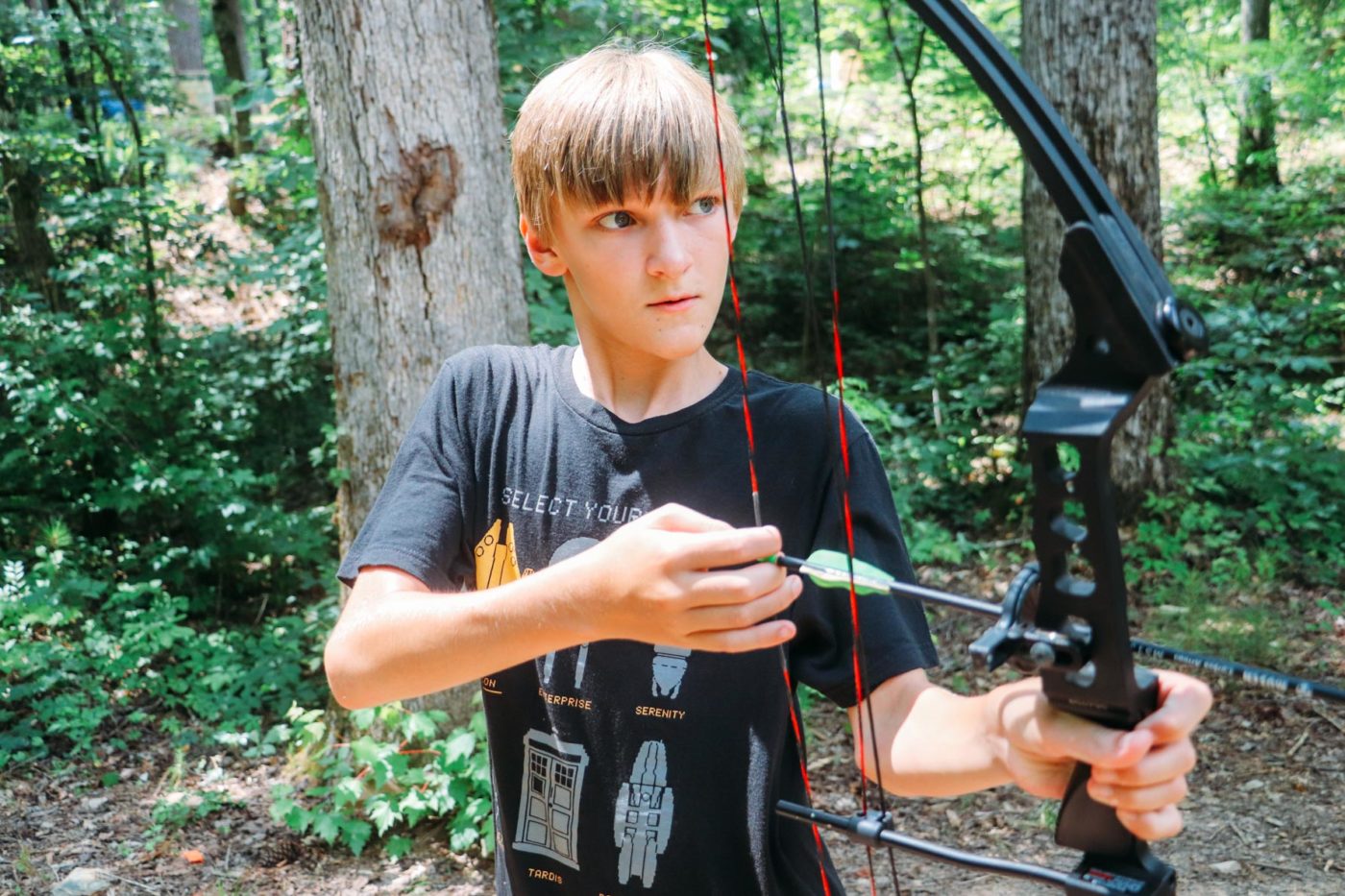 Shooting Sports
Today was the last day of this week's Shooting Sports Elective. For the boys, Tilghman Tate won the shootout, and Caroline Dawson won from the girls. After the shootout, each class enjoyed canned Mountain Dews.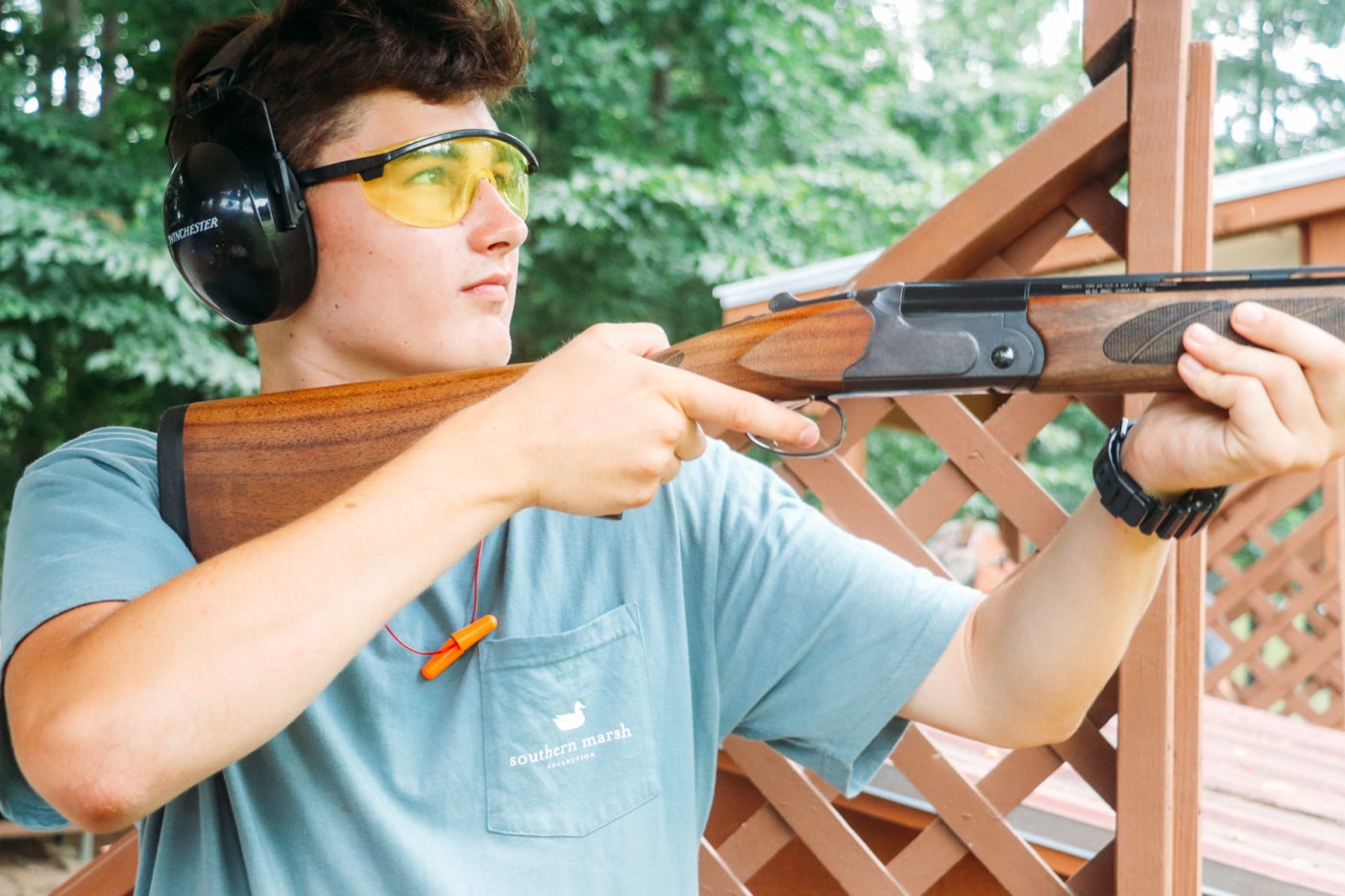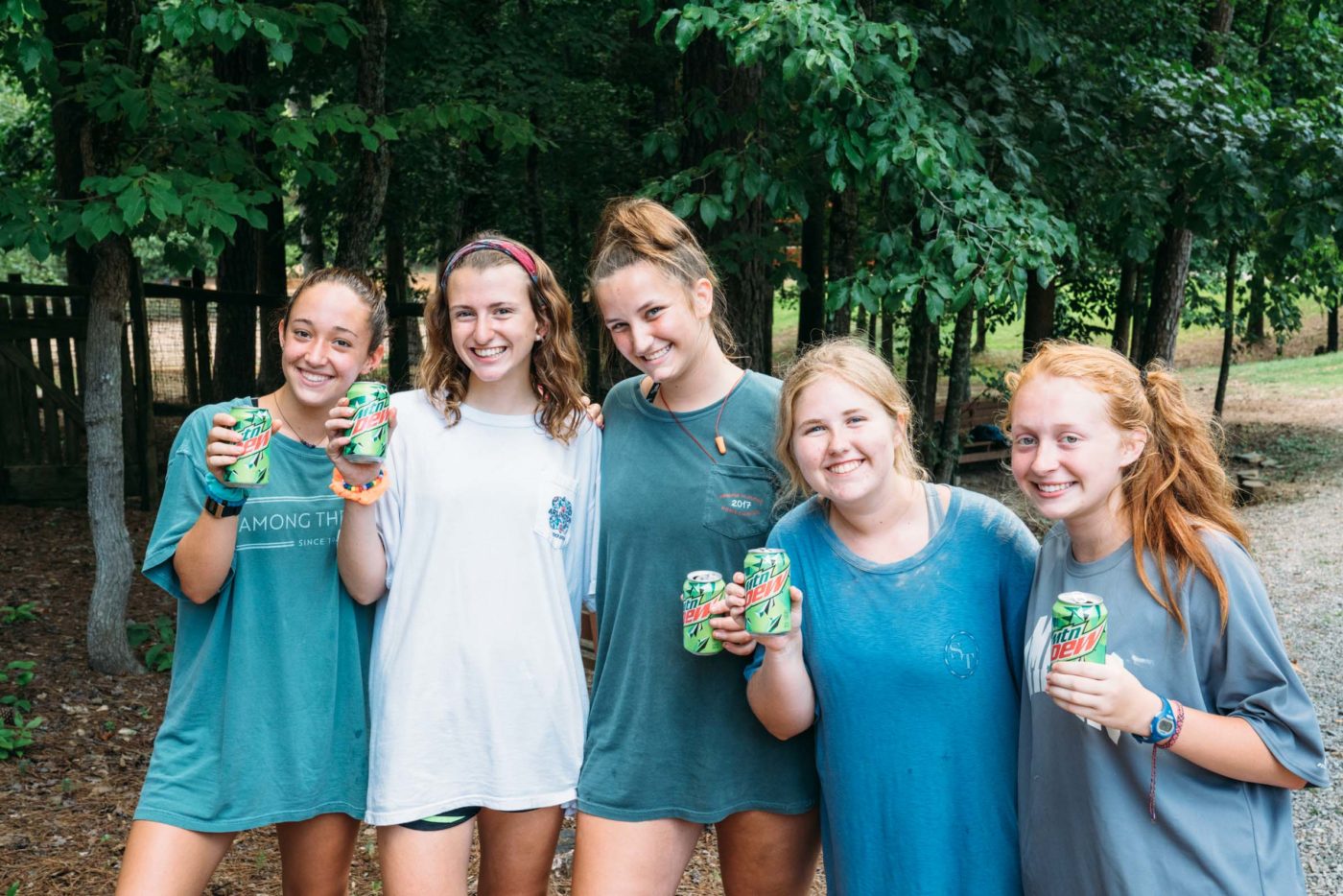 Putt-Putt
Today, we had our first Camp Mac Master's Tournament of the 3 week term!

Our champion for the girls was Miss Ellie Gribbon; and our champion for the boys was Mr. Corbin Beal.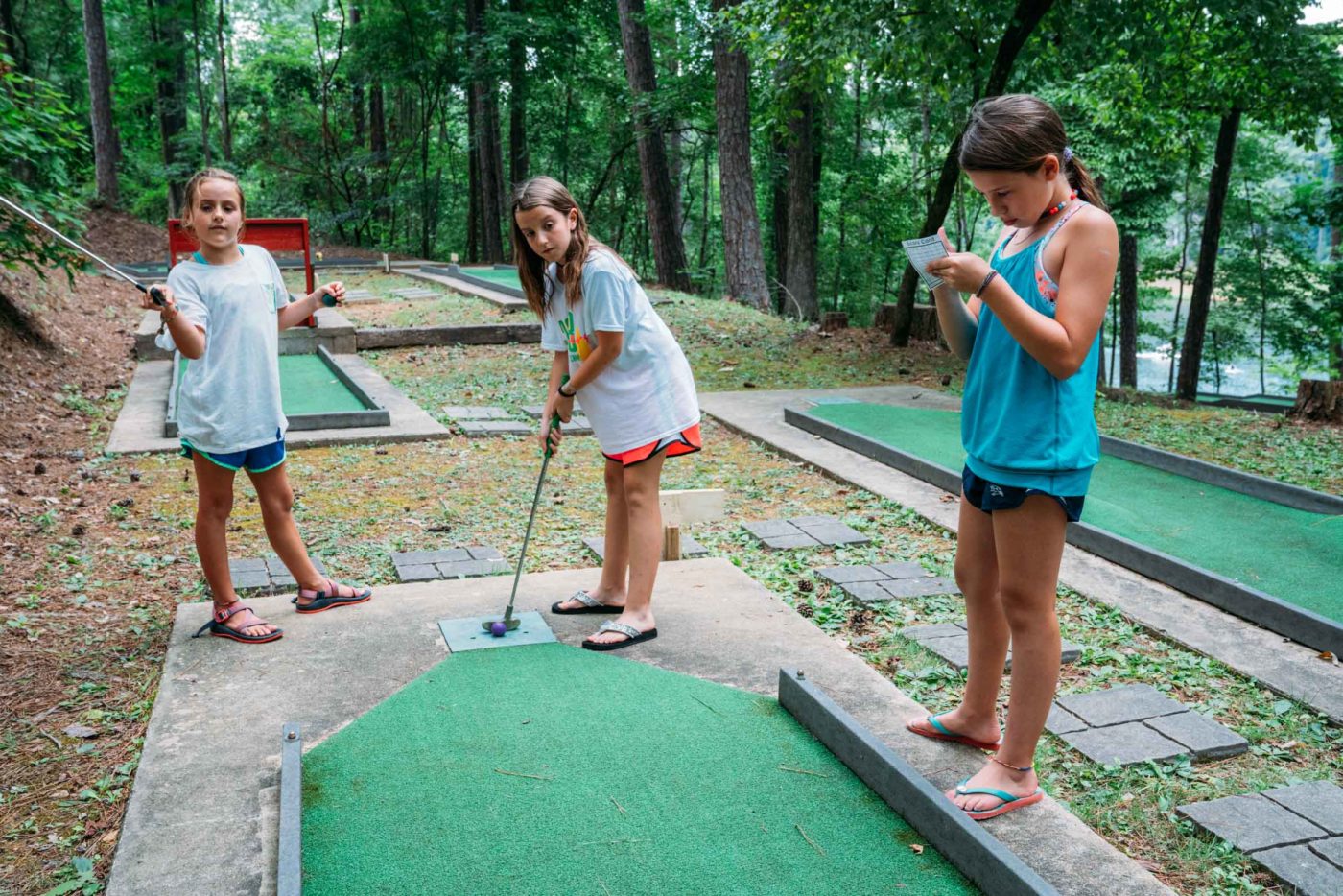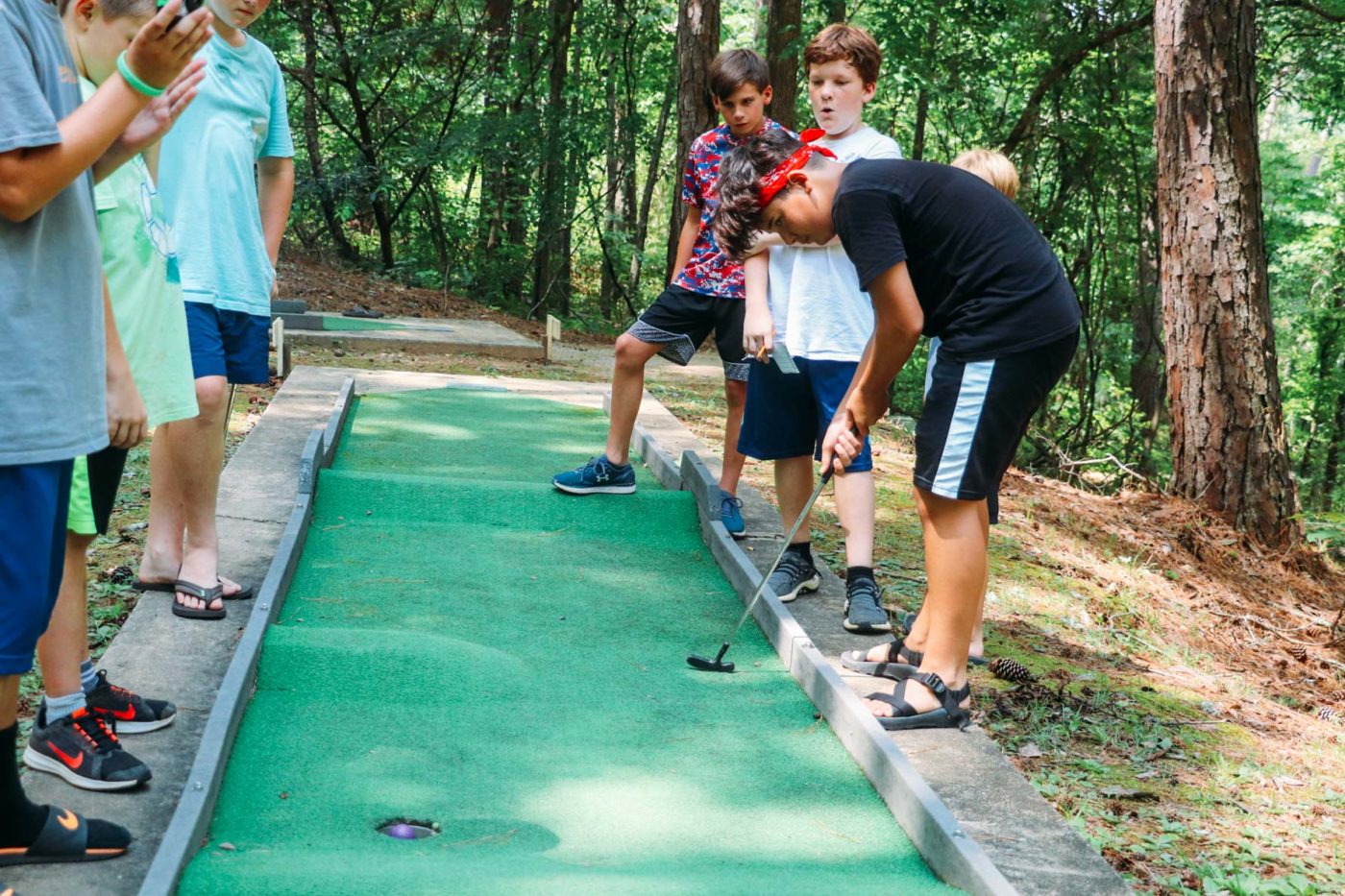 League Games
On Court 1, The Baby Schmidts were victorious against Chandler's Costco Membership Cards. Carter Stremmel played with a strong resemblance to David Schmidt; and for the Costco Cards, Ben played well.

On Court 2, The Juice beat D'alba's Delivery Service in a one-sided game of Volleyball. Aiden Holmes played swell. Jack Allebach played like he just got a fresh cut from Supercuts.

On Field 1, Bennett's Beautiful Beasts defeated Jones's Juicy Nation in a game of Softball. From Bennett's team, Tripp Cranford played like a young Abigail Frazier. From Jones's team, Spencer Otto was a true baller!

On Field 2, William Wood's Wild Walruses demolished Scott's Scotts in an epic game of Softball. From the Walruses, Chad Brown played like a recently freed Walrus from the Georgia Aquarium; and from the Scotts, Jay Handmacher played swell.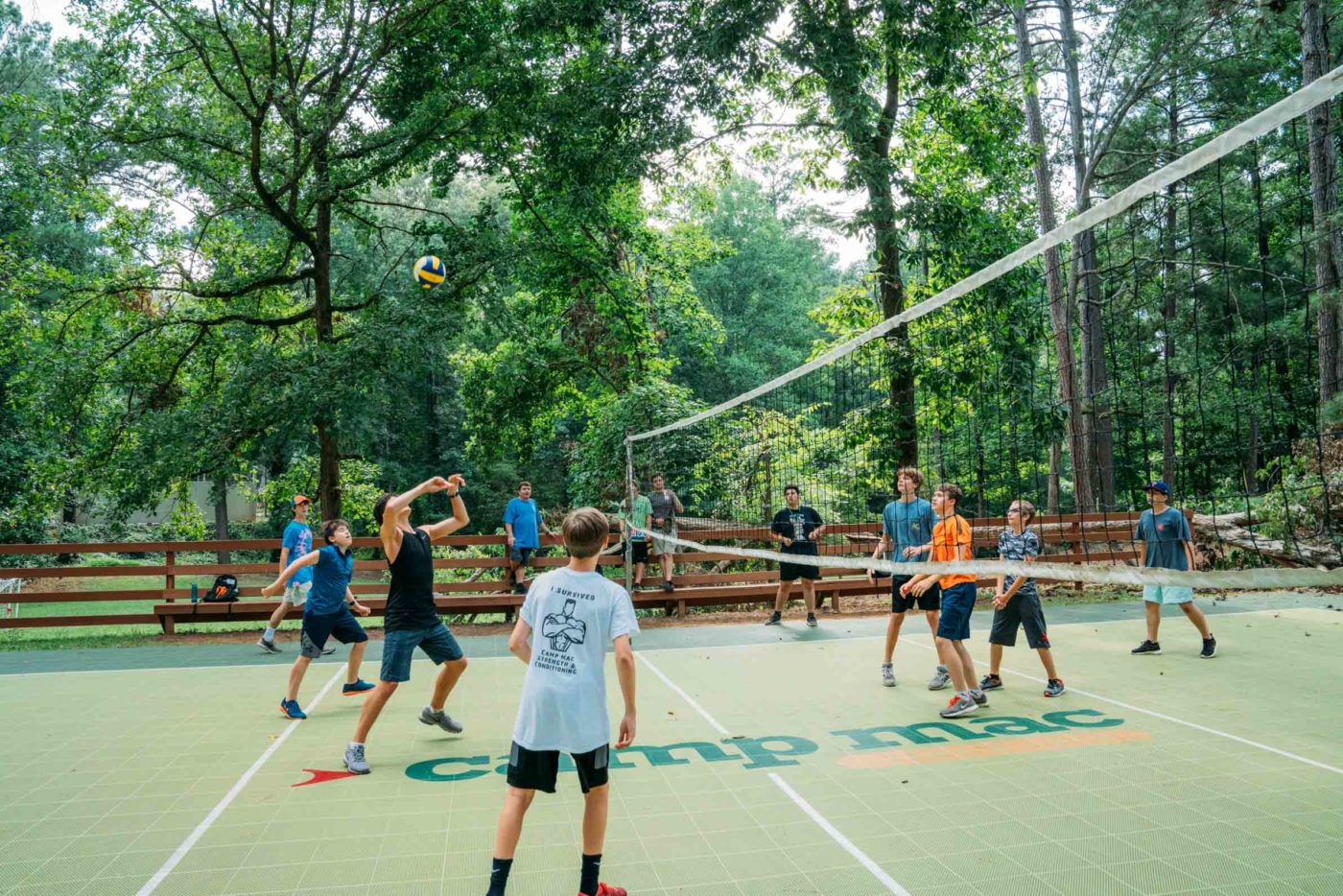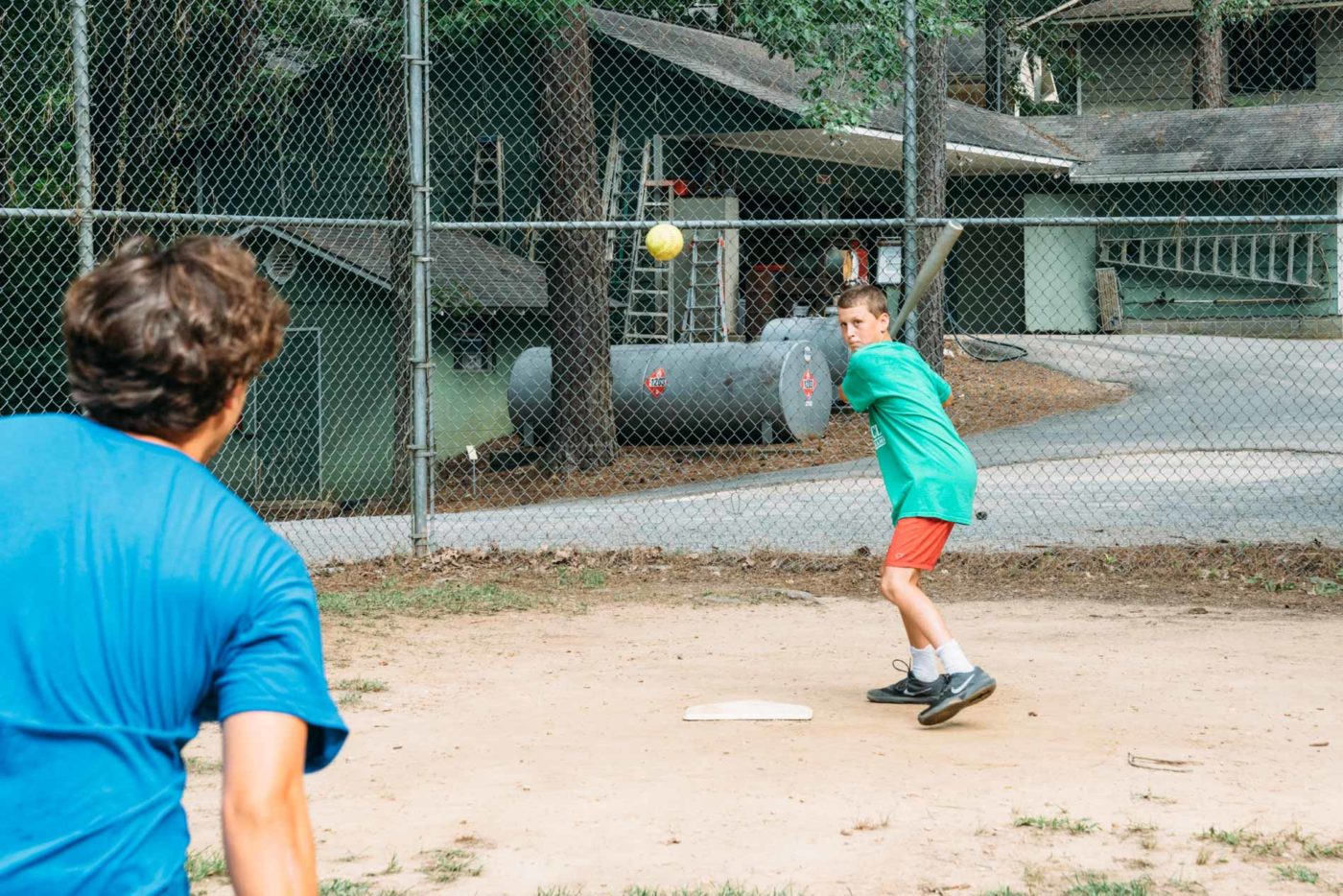 Cabin Time
While the boys were playing League Games, the girls had Cabin Time!

G-5 went to the Blob.
G-4 went to the Wet Willie.
G-3 went to the Iceberg.
G-2 went to the pool.
G-0 played Human Foosball.
Lake Cabin had Rappelling.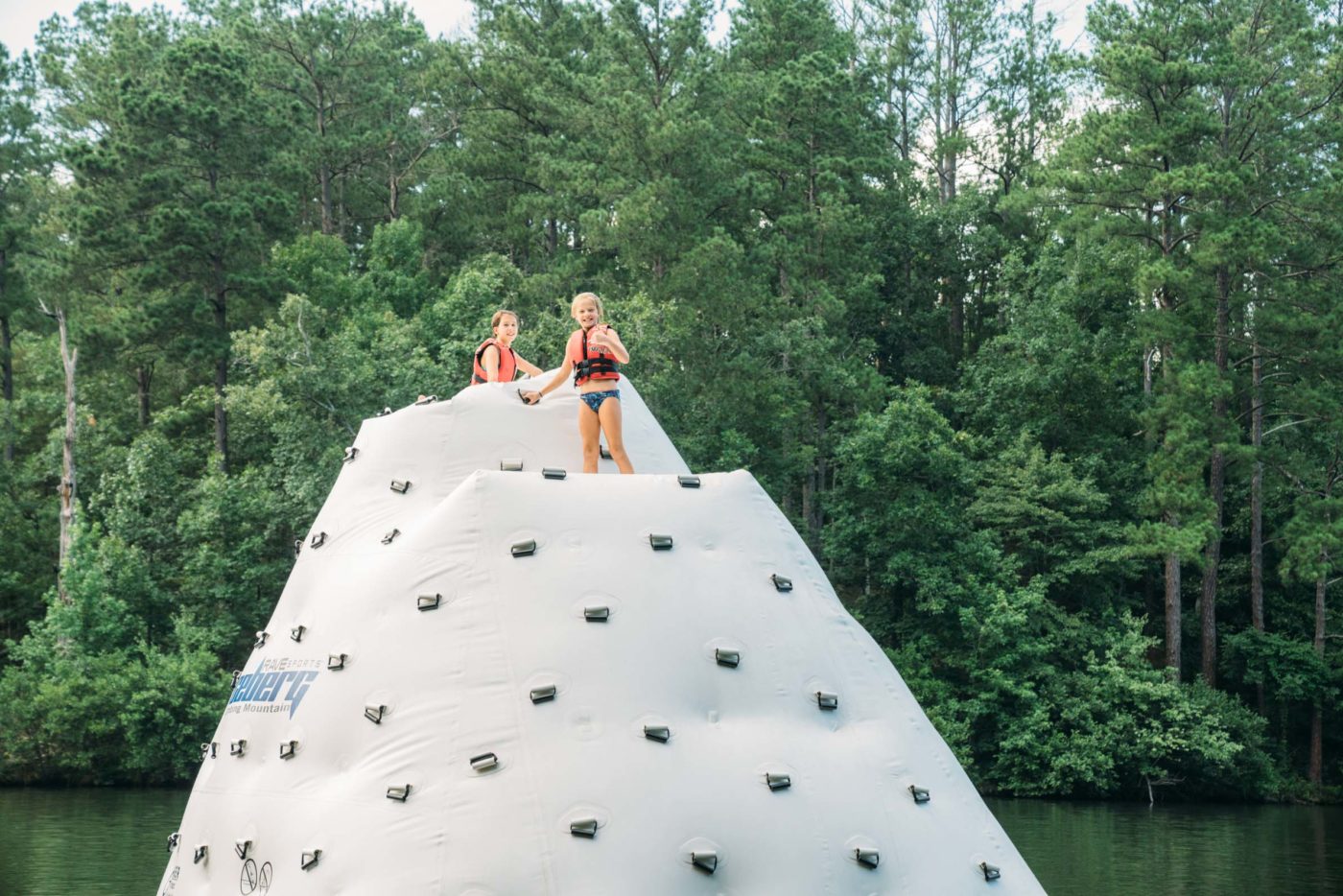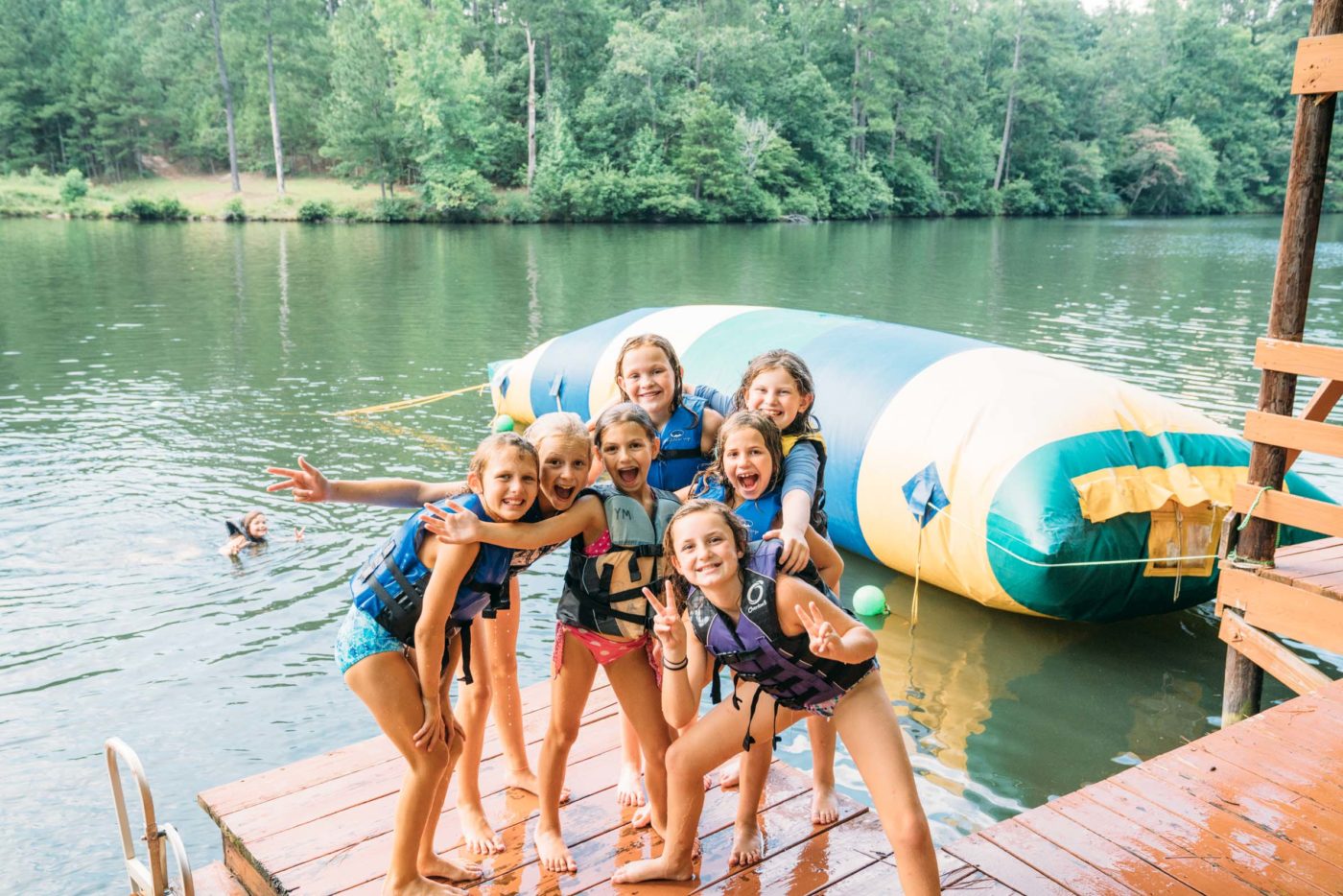 Vespers
Tonight, our speaker was Ann Elizabeth Mulherin, and our choir was G-3.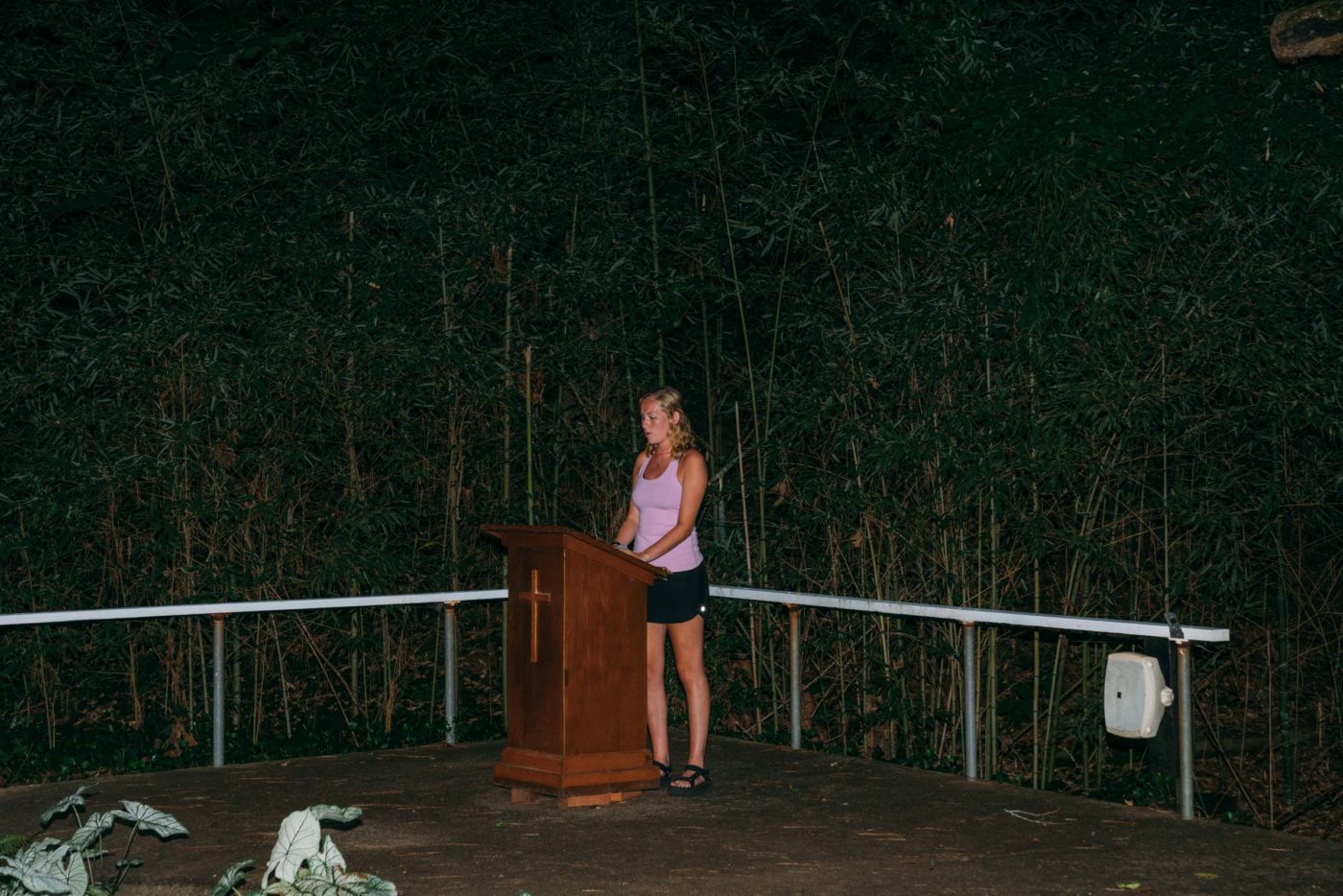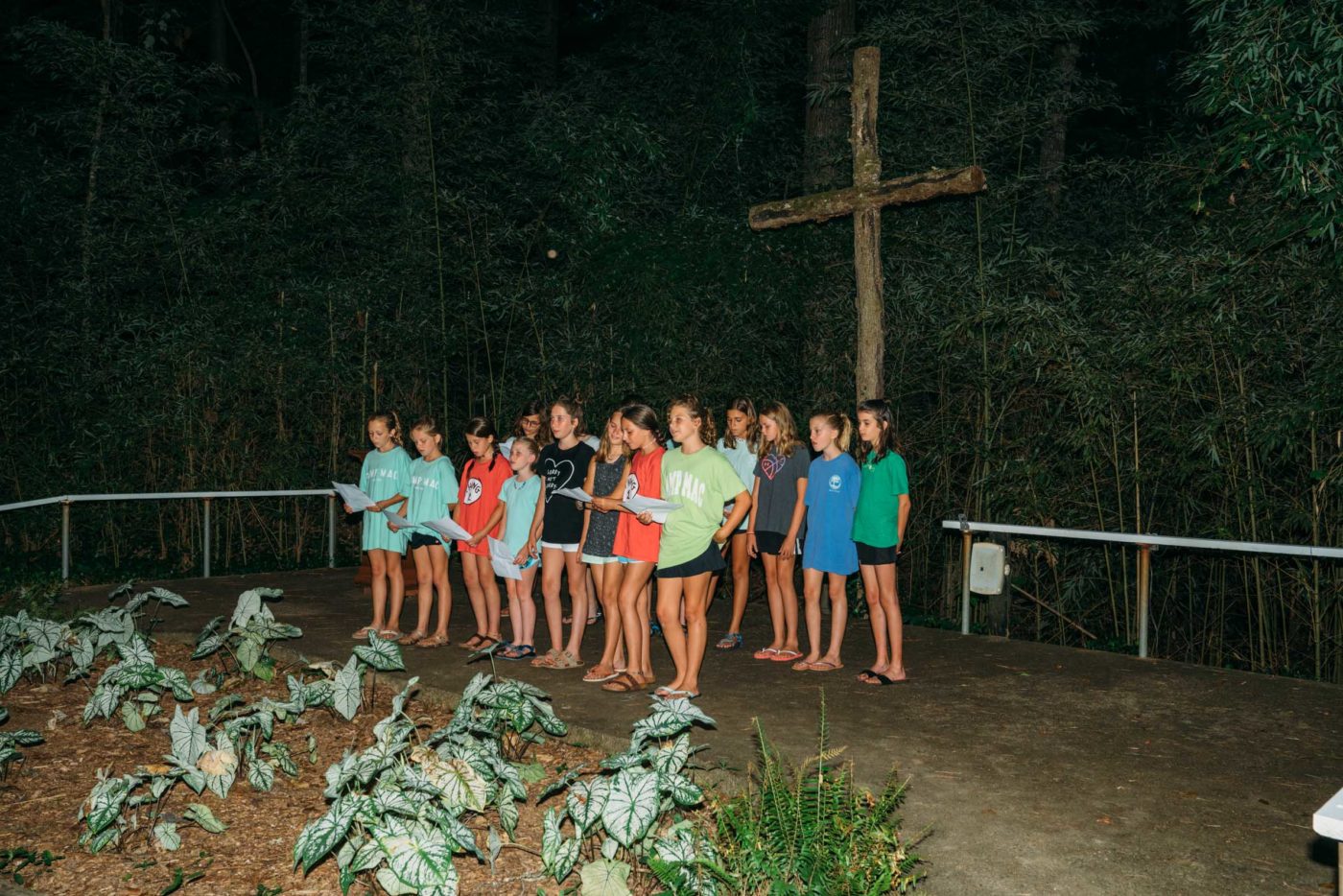 Tonight For Night Rec, We Got...
Talent Night!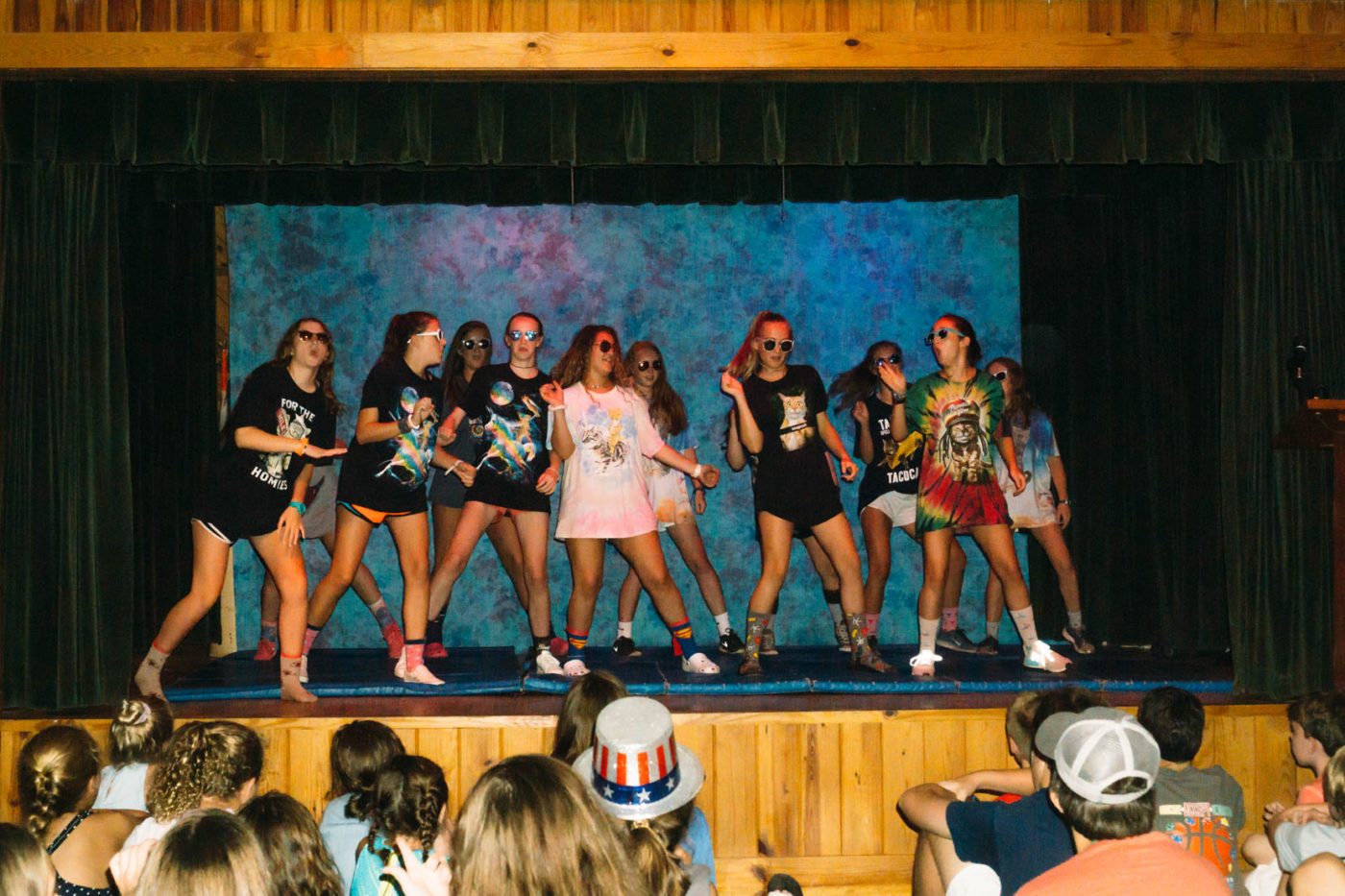 Visit our Photo Gallery to see the day's pictures! (Images do not necessarily corellate with the names of campers mentioned in corresponding news article.)